If coffee is your cup of tea and you can't get the day done without sipping your favorite energy booster, a coffee subscription is a must. They'll provide you with whole bean or ground coffee blends that'll give you the energy to survive the day-to-day hustle. And as a coffee lover, even the warm weather can't stop you from drinking coffee. Gladly, cold brew and iced coffee subscriptions are making rounds online too!
Cold-brew produces a robust coffee flavor with less acidity, and these subscriptions will provide cold brew products you can savor! They'll send you coffee blends in mesh bags (or not), in cans, cartons, or concentrate bottles to prepare cold brew your way! Sip straight black, mixed with milk or water, serve on the rocks, or whatever you prefer.
No more wandering around. Just indulge in a coffee rut! Here, we give you a list of the best cold brew and iced coffee subscriptions for your daily caffeine fix!
The Best Cold Brew & Iced Coffee Subscription Boxes!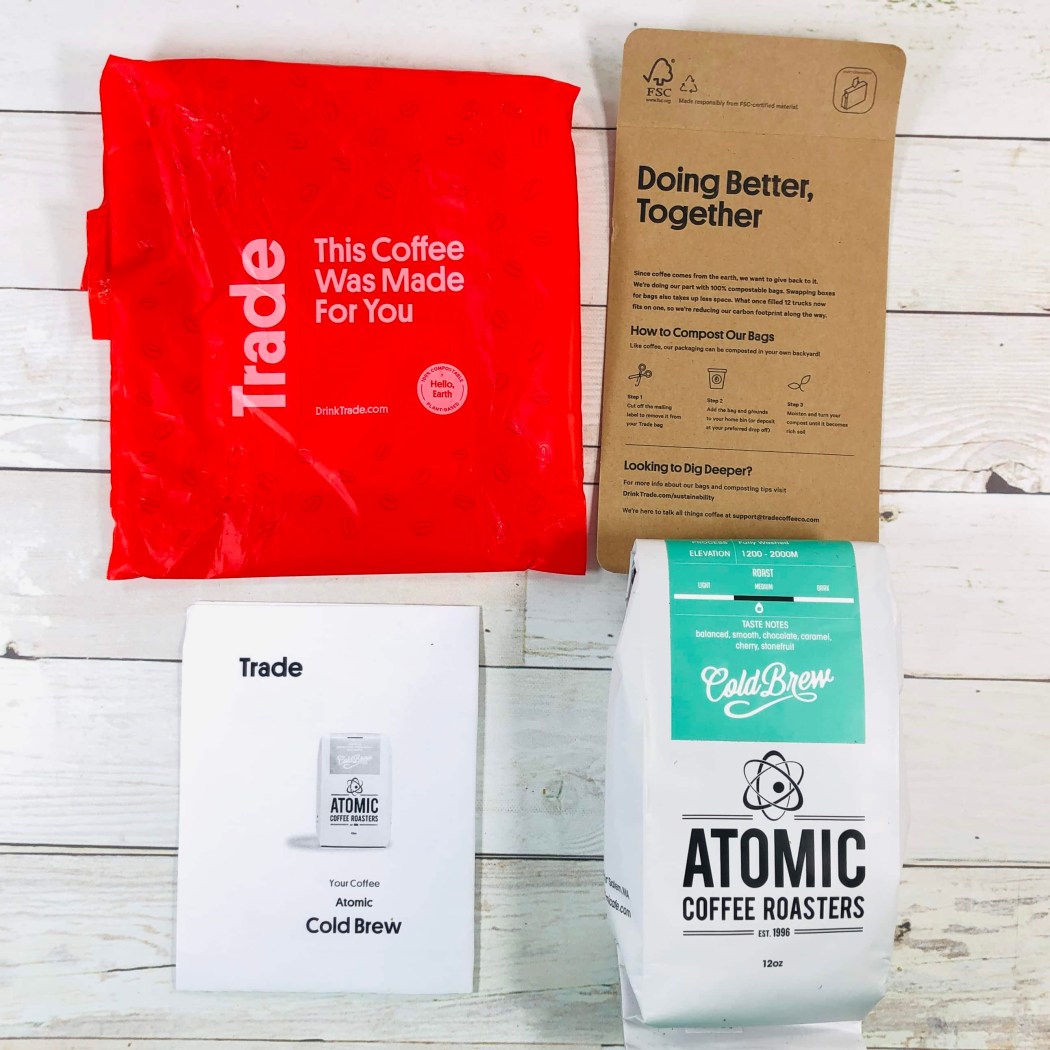 Image from: our review
Why We Love It: Trade Coffee Cold Brew made every possible way to rethink the model for home brewing. They teamed up with local roasters to bring you high-quality, ethically sourced coffee for your cold brew to make your morning a little bit better. Take the quiz to have coffee recommendations based on your preferences. Subscribers can customize the delivery frequency and receive cold brew coffee blends. It also comes with 20 eco-friendly mesh bags for easy, mess-free home brewing. No equipment is needed! Just fill the bag to the line and steep. With this subscription, you'll find the best-curated coffee that your taste buds will love.
Learn more on Trade Coffee Cold Brew Reviews.
Price: Find your perfect cold brew coffee match starting at $15 per week!
Deal: Get your first bag FREE ($15 value) when you prepay for 3 bags + FREE Cold Brew Bags! Deal applies automatically, just visit and subscribe.
---
Image from: Driftaway Coffee Cold Brew
Why We Love It: If you enjoy geeking out over cold brew, Driftaway Coffee Cold Brew is for you! They'll help you re-create your local café's cold brew at home, mess-free! Your subscription will start with a cold brew explorer kit that'll determine what coffee blends you'll receive in the future. It includes three bags of fresh and delicious cold brew blends. You can choose to have them in mesh bags or without mesh bags – the choice is yours. Aside from the coffee, each box includes notes on everything you want to know about your coffee blends. The bags are personalized for each customer and shipped within 6 hours of roasting in eco-friendly packaging.
Price: The cold brew subscription starts at $19 per shipment for 12 ounces.
---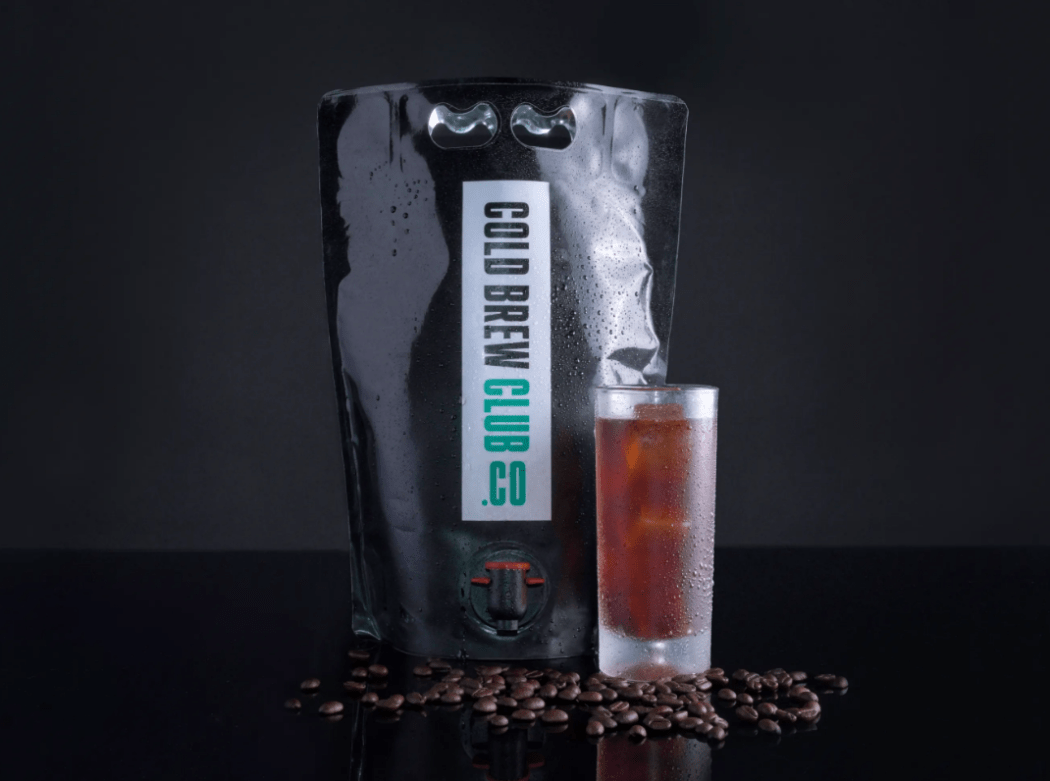 Image from: Cold Brew Club
Why We Love It: Cold brew lovers will surely enjoy what Cold Brew Club has! This subscription service is for coffee drinkers who can't get the day by without drinking their favorite cold beverage. Offering cold brew coffee in a convenient, fridge-friendly pouch on tap, you can get your caffeine fix in just a blink of an eye. These coffees are organic, fairtrade, carbon-neutral, and definitely gluten-free, nut-free, dairy-free, and soy-free. Receive 3L of super concentrated coffee for a whole month of caffeine goodness. Just mix one part of the concentrate with two parts of water to make yourself a perfect cup of coffee!
Price: The Membership costs $62 per month.
---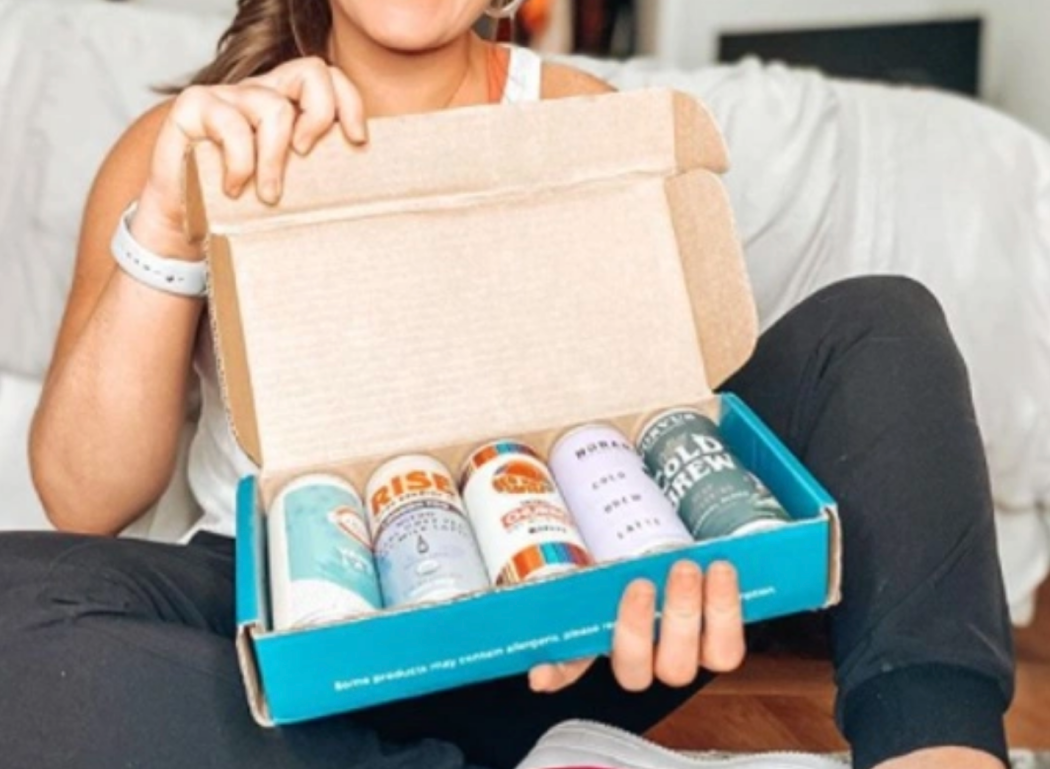 Image from: My BevBox
Why We Love It: To discover different brands of cold brew, My BevBox is the perfect option. This subscription will deliver your café style coffee directly to your door on a monthly basis – no long lines to wait! They curate a box with a selection of five unique beverages from across the country that you will surely love. Sometimes, they include classic favorites, new blends or flavors, lattes, and more that you won't usually found to where you are. Pop a can, serve it fresh from the fridge, on the rocks, or hot – whatever you prefer – it's totally up to you! Past featured brands include Scooter's Coffee, Nitro Joe's, High Brew Coffee, and more.
Price: Get the box for $20 a month.
---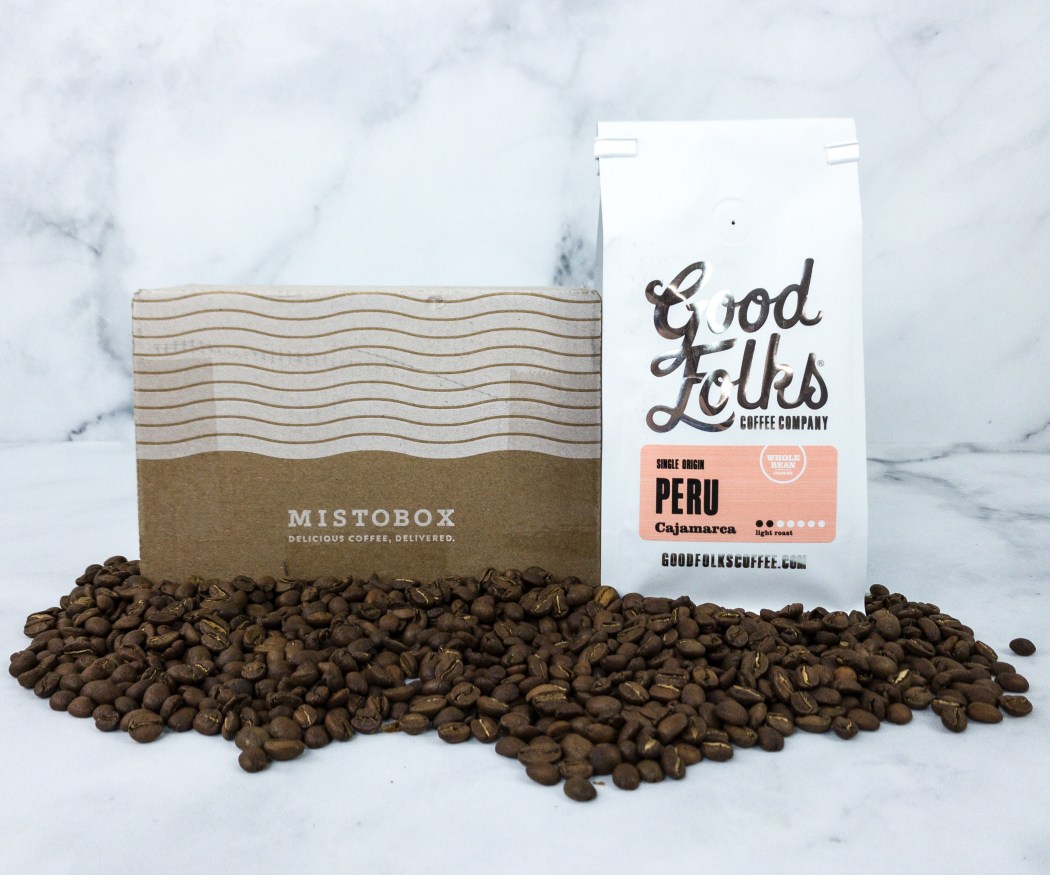 Image from: our review
Why We Love It: Days get better with a cup of coffee, and for fans of artisan coffee, Misto Box makes it easy to discover and brew the world's best coffee at home. They feature the best-tasting coffee roasted by 50+ of the country's award-winning artisan coffee roasters. Choose a tier (Basic, Deluxe, or Exclusive) and receive a 12oz bag of coffee that's freshly roasted for your order and will be shipped directly to your door on your preferred schedule. They search high and low for the most talented roasters, sample them, and choose the best ones for you, so all you have to do is sit back, relax, and enjoy the coffee your way! Hot or cold – your call, your choice!
Head on over to Misto Box Reviews to learn more about the subscription.
Price: Coffee subscription starts at $11.95 per bag every week, plus $5 shipping.
Deals:
---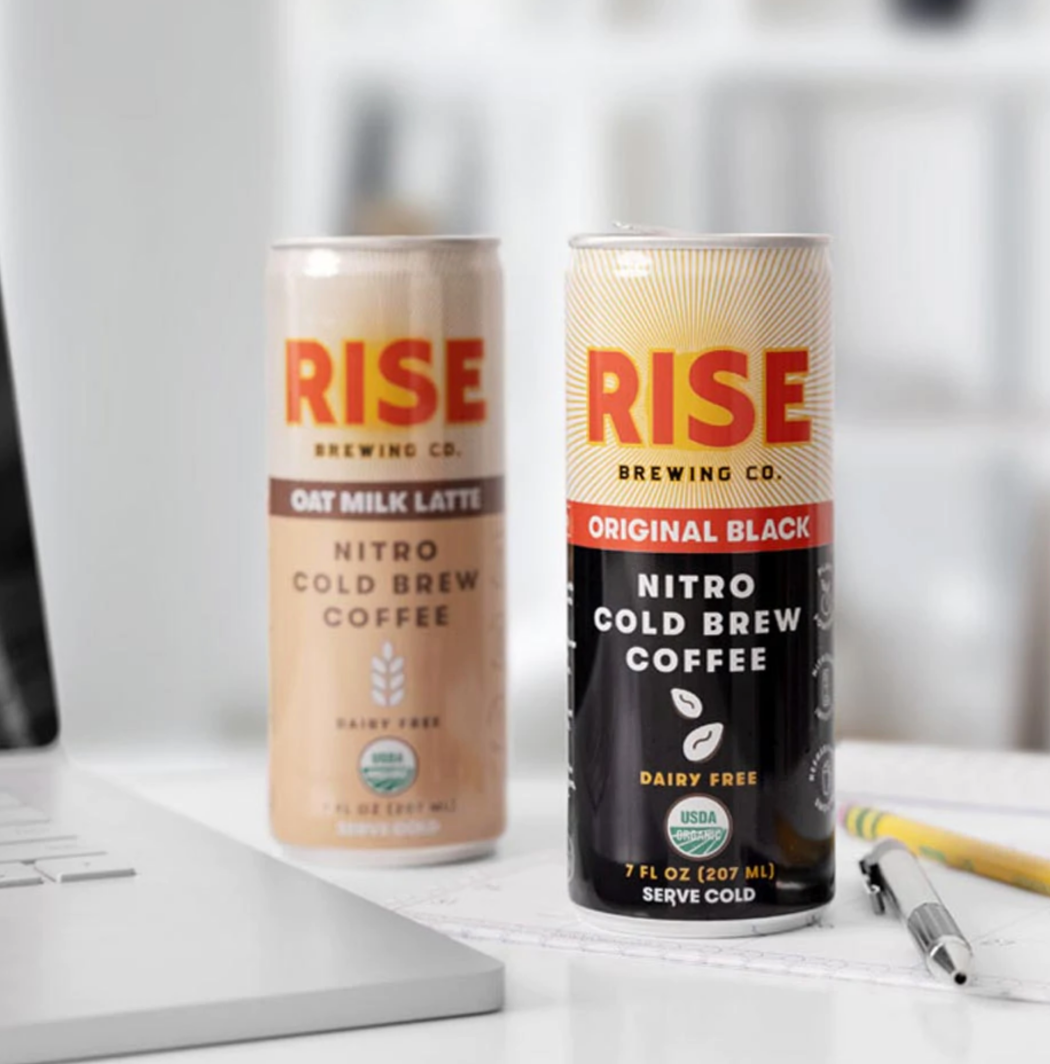 Image from: Rise Brewing Co
Why We Love It: For cold brew coffee you can enjoy, Rise Brewing Co is one best option. This subscription infuses their coffee with nitrogen, resulting in a creamy, sweet, and refreshingly smooth taste. It provides a latte-like experience without extra fat, sugar, or calories. Shop individual flavors, available in 7 fl. oz cans, or taste them all in a Variety Pack Sampler (12 cans, 4 cold brew flavors). Multi-serve coffee (32fl. oz) and Multi-Serve Variety Pack (6 cartons, 3 cold brew flavors) are also available for subscription. It's one of the best tasting cold brew coffee you need for a morning or mid-day boost!
Price: Nitro Cold Brew Coffee is $33.24 for a 12-pack, delivered every two weeks. Cold Brew Multi-Serve Coffee is $47.49 for a 6-pack, shipped bi-weekly.
---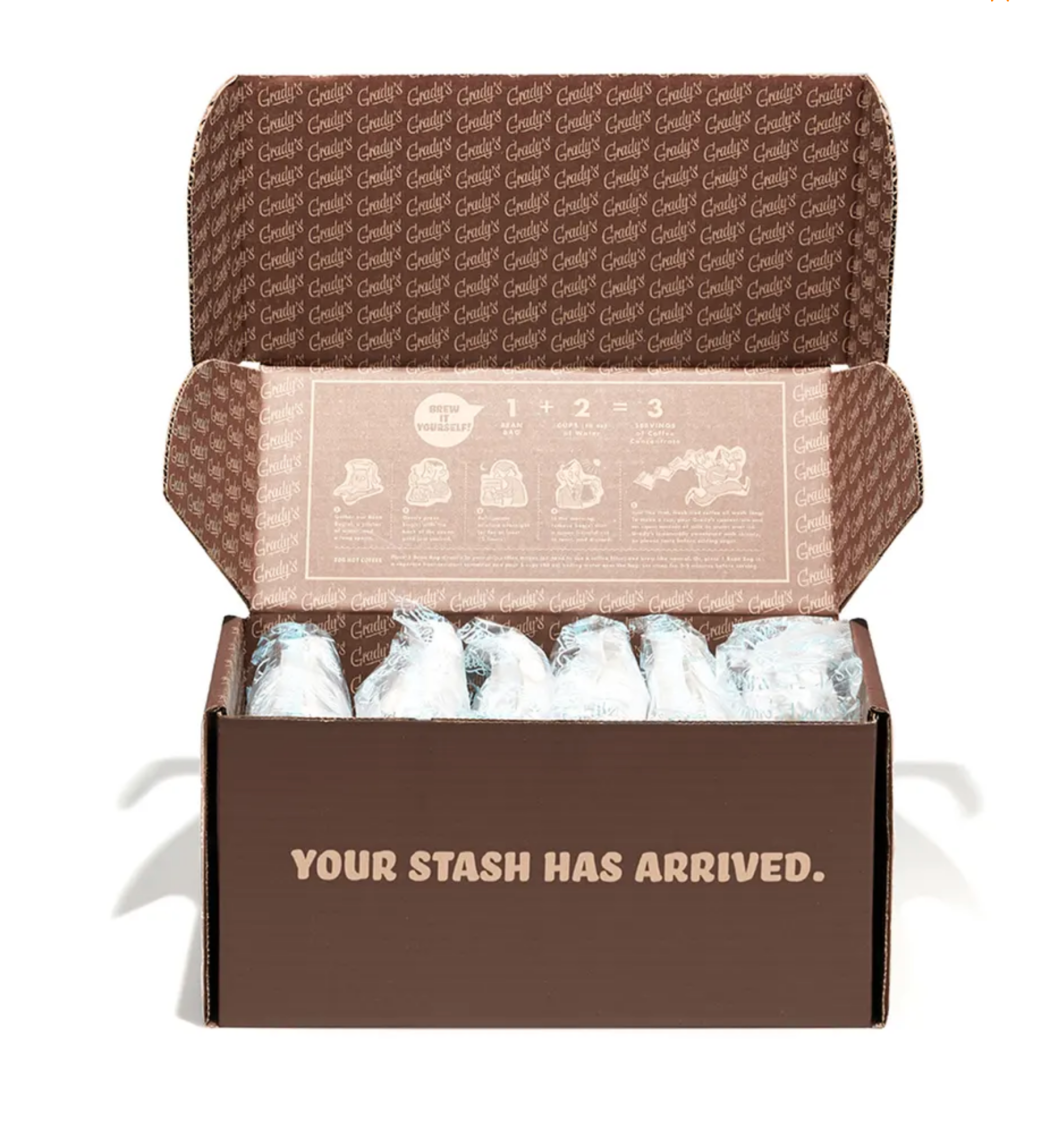 Image from: Grady's Cold Brew
Why We Love It: Grady's Cold Brew offers a concentrated coffee you can sip straight or mixed in with your fave liquid! They use chicory and spices to cold-brew special coffee blends so you can get your caffeine fix without the hassle. Pick your favorite among New Orleans Style, French Vanilla, Hazelnut Mocha and receive a case of 6 coffee concentrates (32 fl. oz each). You can also try them all if you opt for the Variety Pack. The coffees are all-natural, sugar-free, vegan, and gluten-free. Mix with milk or water over ice for a cup of iced coffee you've been craving!
Price: Bean Bag Bundle starts at $9.90 per month and Bean Bag Can starts at $13.50 per month. Cold Brew Coffee Concentrate costs $54 per half-case, delivered every 2 weeks. Cold Brew Concentrate Bag-In-Box is $42 every two weeks and 3 pack Bag-In-Box costs $99 every two weeks.
---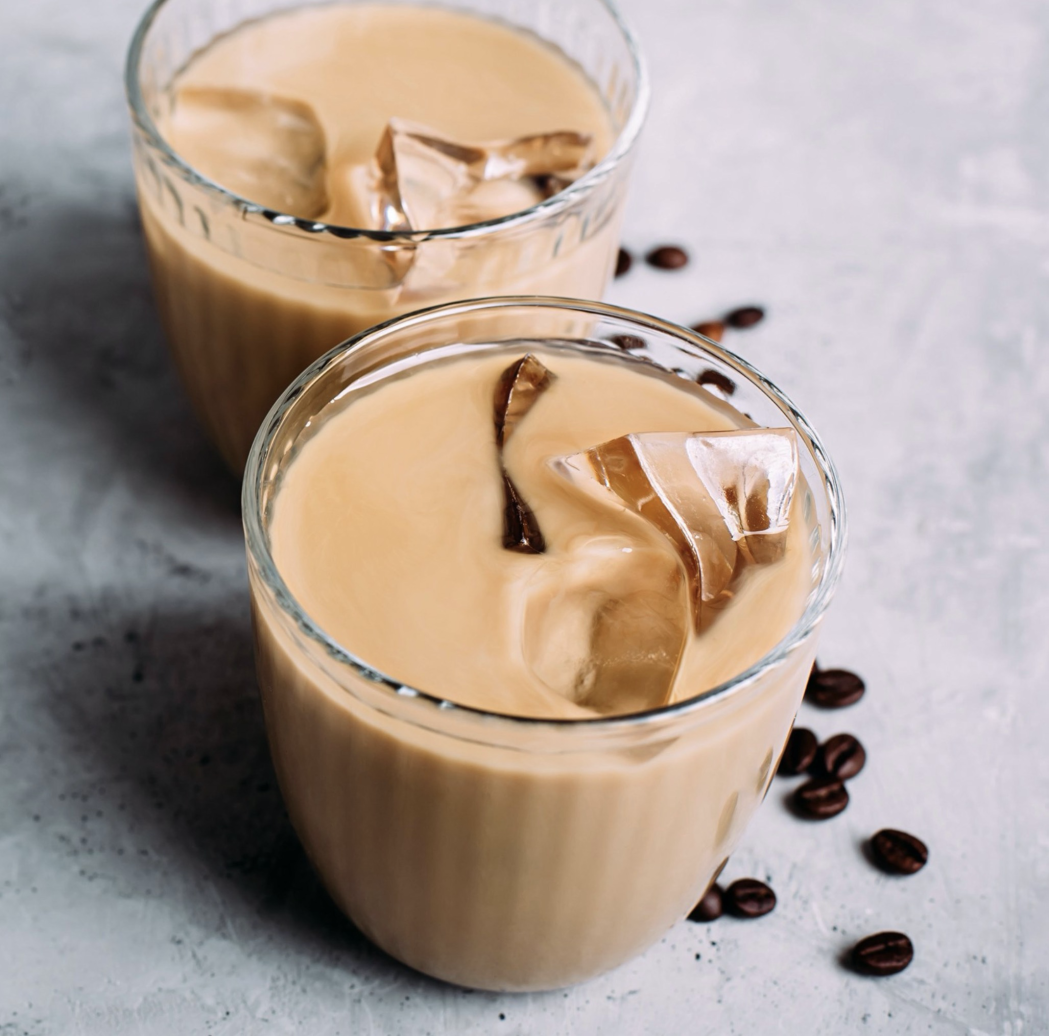 Image from: Amora Coffee
Why We Love It: Amora Coffee offers only premium coffee, made more special by their exclusive 9-step roasting process! They are fifth-generation master roasters that are truly devoted to bringing the perfect cup of coffee to coffee connoisseurs and even starters. You can choose between the Regular Blends in various intensities, such as Delicata (light), Elegante (Medium), Vigorosi (medium-dark), Intenso (dark), and Espresso (extra dark), or the flavored ones. Subscribers also have the option to choose their grind setting (whole bean or finely ground), as well as whether they want regular or decaf coffee. Whatever your preferences are, they'll adapt to it so you can enjoy your coffee ritual the way you want it – hot or cold. It's the perfect subscription for any discerning coffee enthusiast!
See Amora Coffee Reviews for more details.
Price: One-time purchase costs $14.95. A coffee bag subscription is priced at $11.96 every two weeks.
Deals:
---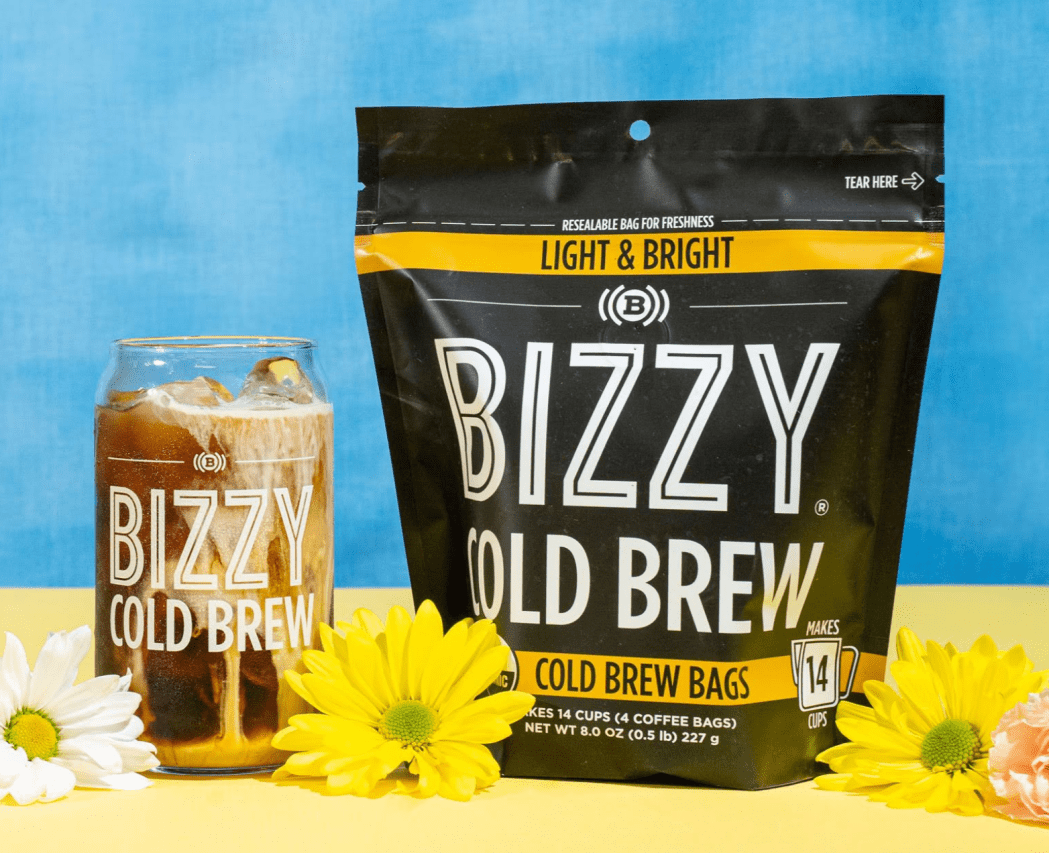 Image from: Bizzy Coffee
Why We Love It: Bizzy Coffee is for cold brew lovers. Its mission is to provide anyone with the best-tasting cold brew products. They're all about bringing a coffee fix to your door minus the sugar and calories with nothing fake. You can choose from Brew-It-Yourself cold brew bags and Ready-To-Drink cold brew coffee concentrate. Everything is organic, and the concentrates are steeped in water for 24 hours to produce a coffee with less acid. Receive one, two, or six 32 fl. oz bottles of coffee concentrate and make it our way! Prepare on the rocks or hot, straight-up black, or add ingredients you love – it's your call
Price: Prices start at $11.99.
Deal: 25% off your first subscription. Use coupon code HELLOBIZZY.
---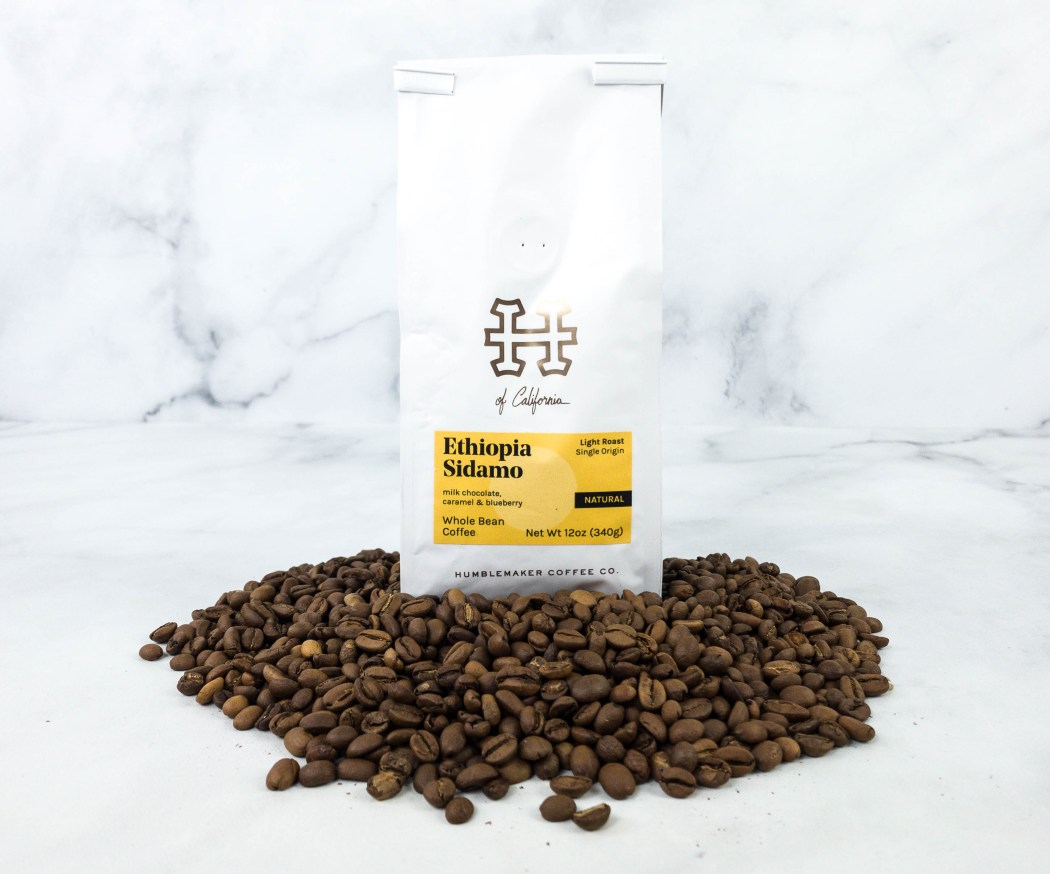 Image from: our review
Why We Love It: Humblemaker Coffee Club is your way to great-tasting cold brew coffee. This subscription provides a coffee of your choice, delivered straight to your doorstep in your chosen delivery frequency. All you have to do is set your preferences – fresh, roasted-to-order whole bean or premium cold brew, and choose the quantity. Their cold brew coffee shots come in 8 packs, and each 2 oz shot contains 115mg caffeine. These shots are made from natural ingredients and organic coffee and contain zero sugar. It's the extra boost you need for energy and inspiration! Also, they donate 10% of net proceeds to TenForAutism, which provides therapy for children living with autism.
Check out Humblemaker Coffee Club Reviews to learn more.
Price: Coffee subscriptions start at $15.30 a month.
Deal: Get 10% off on your first month! Use coupon code HELLO10.
---
And that sums up the best cold brew and iced coffee subscriptions to try this year! Which is your favorite? Let us know in the comments!
For more subscriptions to try, check out our list of all the best subscription boxes in every category!
Say Hello to More Subscriptions For A Morning Boost!