Music is an ever-present companion in our lives, whether we're experiencing the highs and lows or simply going about our everyday routines. It has a profound impact on our well-being, bringing relaxation and relieving stress, regardless of our emotional state. To access a wide variety of tracks, music subscriptions are the ideal solution. Streaming music offers unparalleled convenience, requiring minimal storage space while providing global accessibility to anyone, anywhere.
These subscriptions offer unlimited access to millions of your favorite songs. From timeless classics to newly released tracks, you can enjoy a wide variety of genres like pop, RnB, hip-hop, rock, jazz, blues, classical, and more! We are excited to showcase some of the best music subscriptions and streaming services available. They provide a hassle-free experience, giving you the opportunity to explore different music plans that match your preferences and budget.
The Best Music Subscriptions To Get Your Groove On!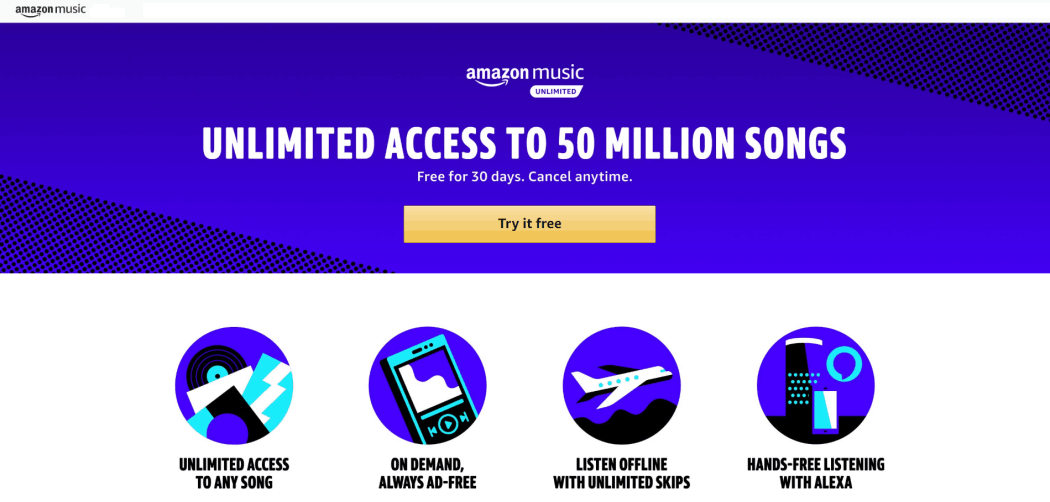 Image from: Amazon Music Unlimited
Why We Love It: You can appreciate good music more when you can play it without limit, and that's what Amazon Music Unlimited offers. It is a stand-alone streaming service that has over 60 million songs to listen to! Imagine enjoying your favorite songs non-stop online without ad interruptions and even offline with unlimited skips? You'll also be able to listen via web browser, desktop, mobile apps, and even connect your device to Alexa for hands-free operation. Choose Individual Plan when it's just you; Family Plan to stream up to 6 devices at once; Single Sevice Plan, if you plan to just access it on one device; or a Student Plan, where you can get a special student discount. Aside from a user-friendly interface, Amazon doesn't also hold you back. You can cancel your subscription anytime.
---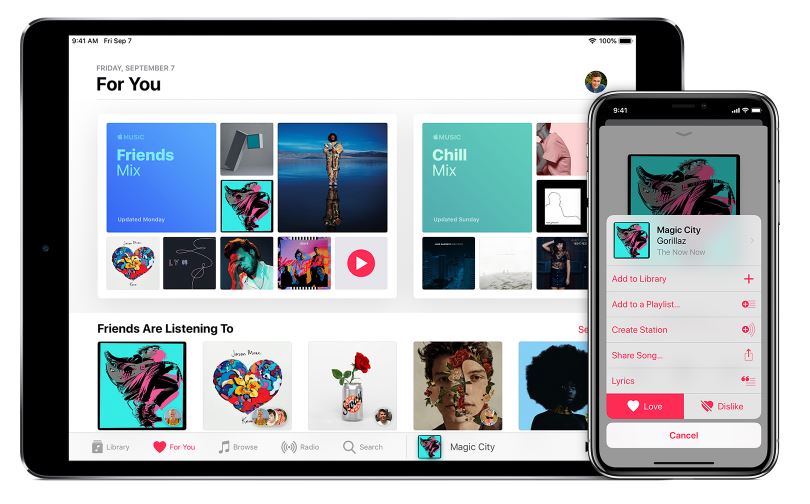 Image from: Apple Music
Why We Love It: Play what you love and discover something new when you stream songs through Apple Music. It doesn't just allow you to stream with over 70 million on-demand and ad-free tracks from the iTunes catalog, but it also lets you sing along with the lyrics view! And since they care about your preferences, they also offer up recommendations tailored to your interests, have the ability to save music to your devices for offline listening, have the chance to bop along with expert-curated playlists, and integration with the Siri assistant on iOS devices. Pick the perfect plan for you (Student2, Individual, or Family) and enjoy listening to unlimited music all day long!
Deal: Get 3 Months FREE! Deal applies automatically, just visit and subscribe.
---
Image from: SiriusXM
Why We Love It: Get non-stop ad-free music, the latest news from respected national outlets, a broad range of in-depth talk, comedy, and entertainment, all in one streaming service! Tune in to SiriusXM, so you can get access to hits before they hit, late-game comebacks, interviews with stars, and more. It is one of America's satellite radio companies that broadcasts over a hundred channels of ad-free music. Select the plan that best fits you – Premier, Select, All Access, add additional listening options, or explore even more with specialty packages they offer. Whether you're in the car or on a boat, you can listen to music the way you want through their app and on all your smart devices.
Deals:
Get your first THREE months of SiriusXM Streaming Platinum Plan for just $1! Deal applies automatically, just visit and subscribe.
Get 3 months FREE SiriusXM Platinum plan for your car! Use this link to get the deal.
---
Image from: Tidal
Why We Love It: Get the ultimate music, podcast, and video experience with TIDAL. It is the first global music streaming service that combines audio and HD music videos. Search your fave music in their library with over 70 million tracks and 250,000 videos! With their offline feature, you can even download the songs and listen to them offline! Enjoy a personalized curation of songs and enjoy the types of music you love based on your most recent listening patterns and what's saved to your collection. You can also find original music videos, content, live streams, events, and more! Choose from 2 subscription tiers:
Premium, which gives users unlimited music access across multiple devices and access to Tidal X events. It also allows users to create playlists and download songs for offline listening without the ads!
HiFi, which gives the same great content and experience as Premium but music is delivered in lossless, CD and Master Quality Authenticated quality. It delivers an uncompressed sound file, meaning you can clearly hear every instrument and note!
You can listen to millions of songs on iOS or Android devices.
---
Image from: IDAGIO
Why We Love It: Are you a classical music lover? If so, you can now enjoy listening to your favorite classical music with the help of IDAGIO. It's a digital streaming platform made for classical music fans! Easily find the best classical tracks you fell in love with, categorized by the composer, work, conductor, orchestra, soloist, and more. You'll find over 2 million licensed tracks that may be hard to find elsewhere. Through this subscription, you directly support musicians while feeding your soul.
---
That's our list of the best music subscriptions for 2023!
There are more amazing subscriptions that await you on our list of the best subscription boxes of 2023!