Your delightful quest starts when you enter the world of wines. With so many kinds of wines to try from across the world, you'll get lost if you don't know where to start. The best way to sample and familiarize yourself with fine wines is by getting a wine club! These clubs will expose you to different types of flavors, wine regions, and winemaking methods, so you won't find yourself overwhelmed with so many choices.
There are wine clubs requiring you to create a profile to better match you with flavors that best suit your palate, while some might just want to surprise you with wines picked by experts. Wine club offerings range from rare wines to classics, some of which come from top-rated winemakers to small vineyards you probably never heard of. Rest assured, these clubs will help expand your palate.
From Reds and Whites to Rosé and more, here are the best wine clubs for newbies! In case you want more, you can check out our full list of wine subscription boxes too!
The Best Starter Wine Clubs To Explore!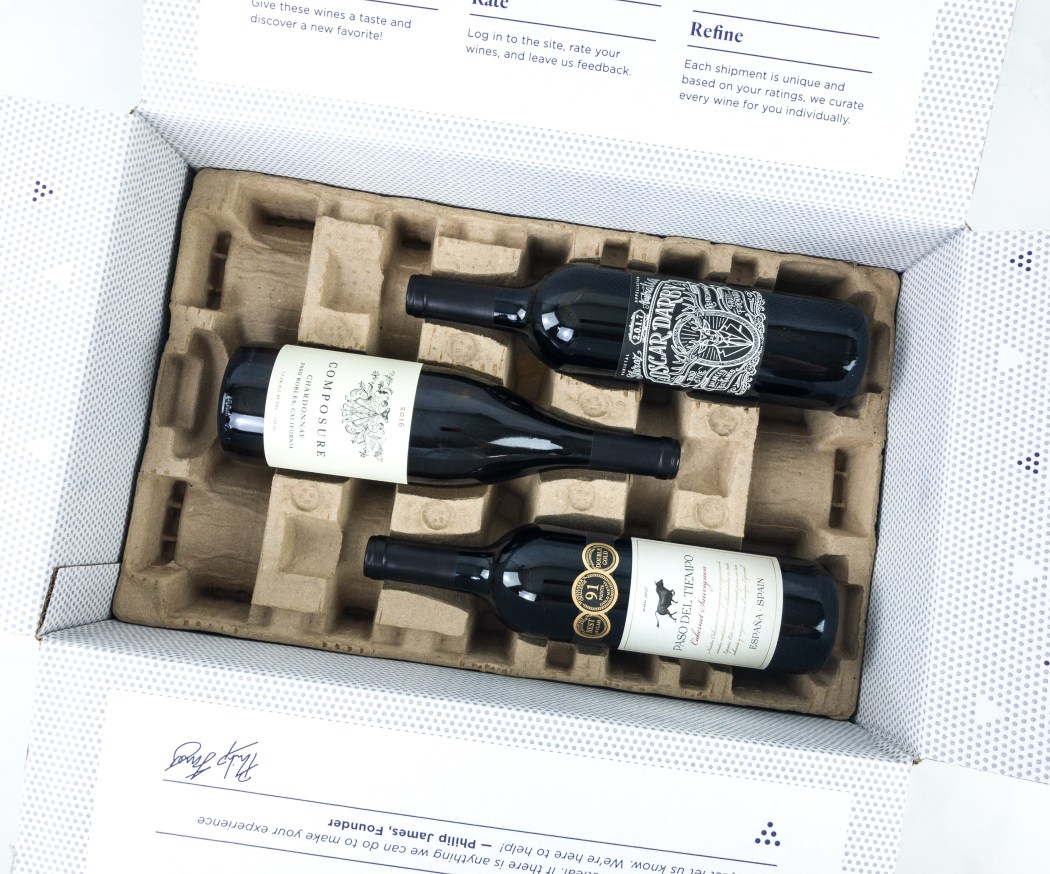 Image from: our review
What You Get: Finding great wine should be easier, especially for new wine drinkers. Firstleaf offers a convenient way of introducing award-winning wines by delivering them straight to your door! Connect yourself to great-tasting wines tailored to your specific palate. What's even better is they work closely with winemakers to develop wines with feedbacks provided by members, making sure selections are improving and evolving. Take the quiz, and be matched with wines that cater to your unique taste! Reds, Whites, or a mix? The choice is yours. Just rate the wines after you receive your box, and their proprietary algorithm will do the trick. It gets better and better with every box!
See how amazing this subscription is when you visit Firstleaf Reviews.
Price: Get 6 bottles for just $79.98 + $9.95 shipping and tax!
Deal: Get your first 6 wines for only $39.95, plus FREE shipping! Deal applies automatically, just visit and subscribe.
---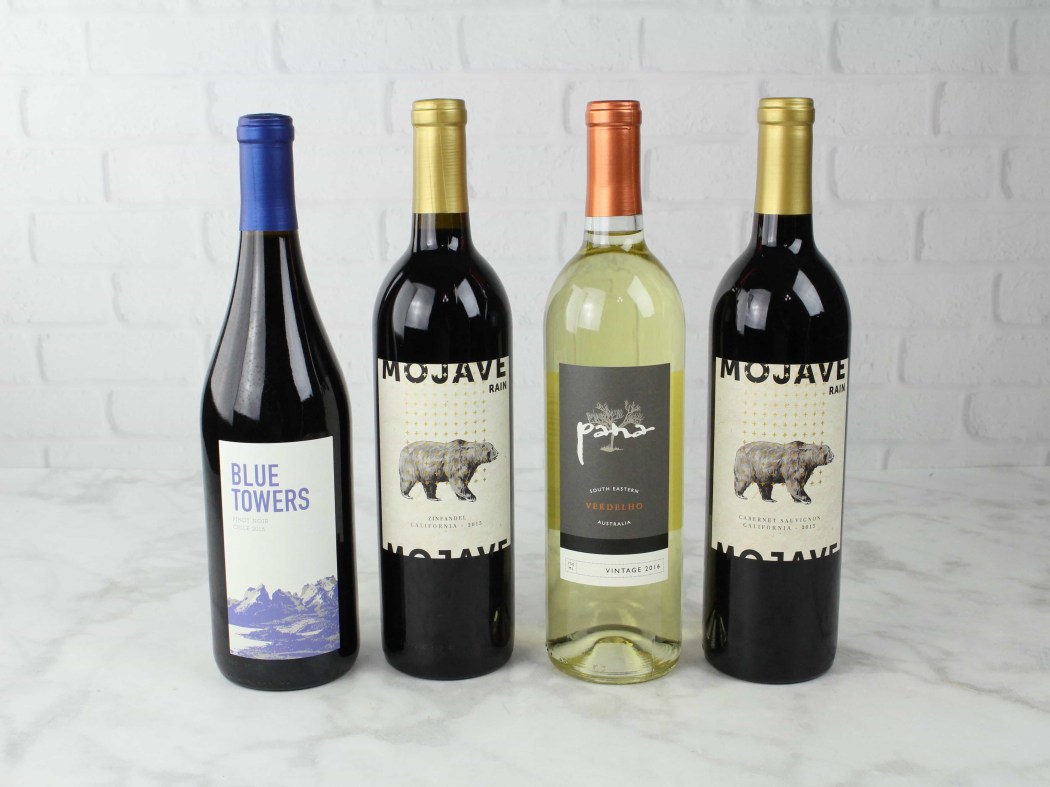 Image from: our review
What You Get: You can count on Bright Cellars if you want the "hidden gems" or those unique wines from small vineyards across the globe, including Spain, Italy, Portugal, and South America. If you're a new wine drinker, this subscription will introduce you to different types of wines you've probably never heard of or are afraid of trying. They'll match your taste buds with familiar flavors you enjoy most by taking a short palate quiz. Receive 4 bottles of wine chosen specifically for you! If you don't like a bottle in your package, they'll gladly replace it for you in your next shipment.
Make sure to visit Bright Cellars Reviews to know more.
Price: Each box of 4 wine bottles costs $80 per month.
Deal: Get your first 4 bottles for just $38! That's $50 off your first box! Use this link to get the deal.
---
Image from: our review
What You Get: With Winc, you can find your perfect bottle of wine! This monthly subscription takes the guesswork out of your way by sending unique wines best suited to your tastes. They work directly with winemakers, meaning there are no middlemen, and you'll be getting great wines for less! Get 4 delectable wines tailored to your preferences by answering a series of questions that will define your palate. This wine subscription even offers low-sugar wines with less than 2g or less of sugar, making wine nights possible for health-conscious individuals! You can also rate the wines on your account to get better recommendations on your next shipment.
Check out Winc Reviews for more details.
Price: Subscription starts at $39 for 3 bottles a month plus shipping fee.
Deals:
---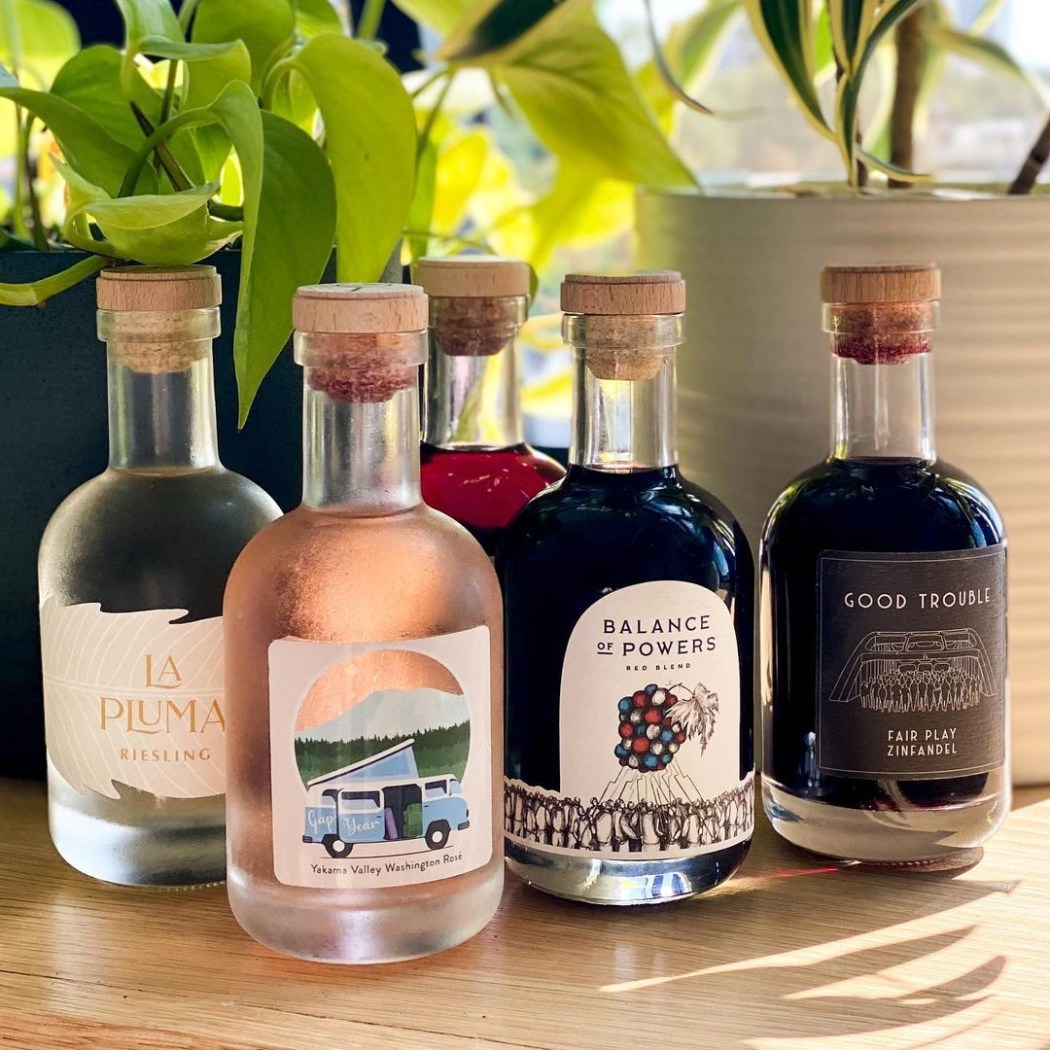 Image from: In Good Taste Wine
What You Get: Reward your taste buds with some good wines In Good Taste Wines offers. This subscription makes wine more approachable for newbie drinkers by bringing a unique tasting experience in the comforts of their homes. Discover a diverse selection of wines in single glass bottles that can help expand your palate without the overwhelming feeling! Each tasting flight includes 8 unique 187ml mini wine bottles featuring a region, winemaking style, or both. You can also schedule your visual tasting, where you can learn more about the wines. Track down new tastes and flavors with every tasting flight you'll receive. If you've chosen a favorite and want to stack your wine cellar with it, you can indulge yourself with full-size bottles.
Price: Each tasting flight costs $65.
---
Image from: Discovery Club by Wine Access
What You Get: Tasting over 20,000 wines a year to find the best wines, Wine Access will surely exceed your expectations. They are wine lovers and researchers themselves, so they absolutely know what appeals to wine connoisseurs or even newbies! They offer expertly curated and highly coveted wines sourced from the most well-known wine regions in the world. The Discovery Club opens the gate to classic and new-wave bottlings with an education theme each quarter. You'll get 6 unique selections of all reds or mixed, depending on what you choose. Join the club and have the world's most inspiring wines delivered directly to your door. As a wine club member, you'll receive 10% off all purchases, exclusive video tasting notes with highlights from industry experts, and access to rare wines.
Price: The quarterly subscription costs $150 plus tax per shipment, shipping included.
Deals:
Get $25 off on your first TWO subscription shipment orders! Deal applies automatically, just visit and subscribe. FYI, discount will only apply after the order is placed.
Get $50 off on your first $150+ orders! Use this link to get the deal.
---
Image from: our review
What You Get: A fun way to try and discover new wines is through Vine Oh!. This sips and surprises subscription caters to busy women who deserve a much-needed pause. It ships quarterly with 2 bottles of wine and an assortment of 5-6 full-size items like accessories, homeware, beauty products, and more. Whether you receive only reds, only whites, a mix of both, or sweet is totally up to you. You can also opt for the wine club, wherein you'll get four or six 750ml bottles of premium California wine monthly. It's the subscription to try, so you'll always have an excuse for an all-girls wine night!
Go to Vine Oh! Reviews to know what this subscription is all about.
Price: The subscription starts at $59.99 for $120+ value per quarter. Monthly wine club costs $59.99 for 4 bottles and $89.99 for 6 bottles.
Deal: Save $10 Off + An Extra Bottle of Wine with your first box! Use coupon code HELLOWINE.
---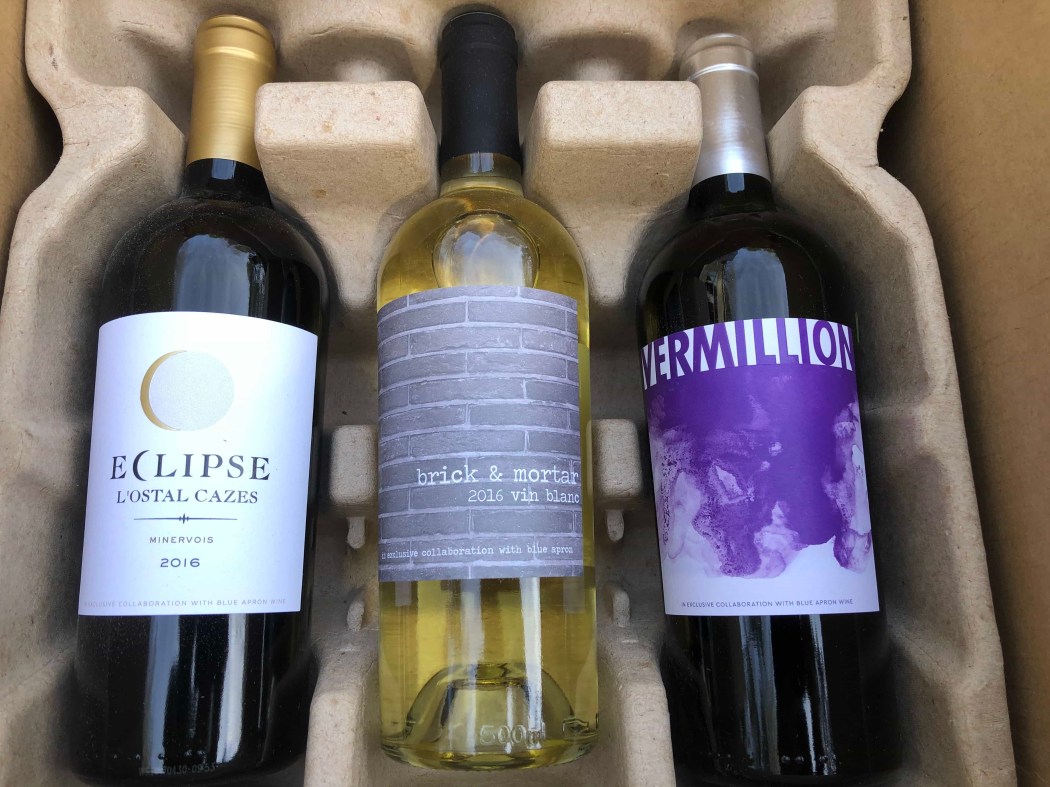 Image from: our review
What You Get: If you love trying new wines as much as you love great food, Blue Apron Wine is the right way to go! They work with the world's renowned winemakers to deliver the best wines designed to complement your Blue Apron meal kit. Each box contains six bottles of wines (500mL each) – your choice of all reds, all whites, or a mix, plus tasting notes and recommendations. With this wine subscription, you can amp up your dining experience with perfectly matched wines! It's like dining at a fancy restaurant but at a low cost.
See Blue Apron Wine Reviews for more information.
Price: Get 6 bottles of wine for $69.99 per month.
---
Image from: VINEBOX
What You Get: With VINEBOX, you can discover new tastes and try the most exceptional ones from high-end wine boutiques across Europe! They partner with winemakers and ship boxes quarterly to reward palates with the best wines each vineyard has to offer. You'll receive nine of the current season's best wines, by the glass (100ml), so you can bring and drink it anytime and anywhere, along with detailed information about the wines, the regions where they came from, the winemakers in Europe, as well as pairing suggestions. It's the ideal "taste test" wine subscription, so you can try and try until you find a favorite!
Go to the VINEBOX Reviews to know more!
Price: Discover 9 wines by the glass every quarter at $79.
---
Image from: Eater Wine Club
What You Get: One way to make your dining experience more delightful is to partner your meal with wines that complement it. Eater Wine Club is a monthly subscription that sends great-tasting wines chosen by experts from restaurants and bars across the country! Each month, they feature an amazing expert curator to present wines they enjoy sipping and raving at the moment. Receive 2 or 4 bottles of restaurant-quality wines, as well as access to a fun virtual wine party where you'll learn about your wines and the local spots where they came from. No passport is required to get your taste buds on fine wines!
Price: Monthly subscription starts at $70.
---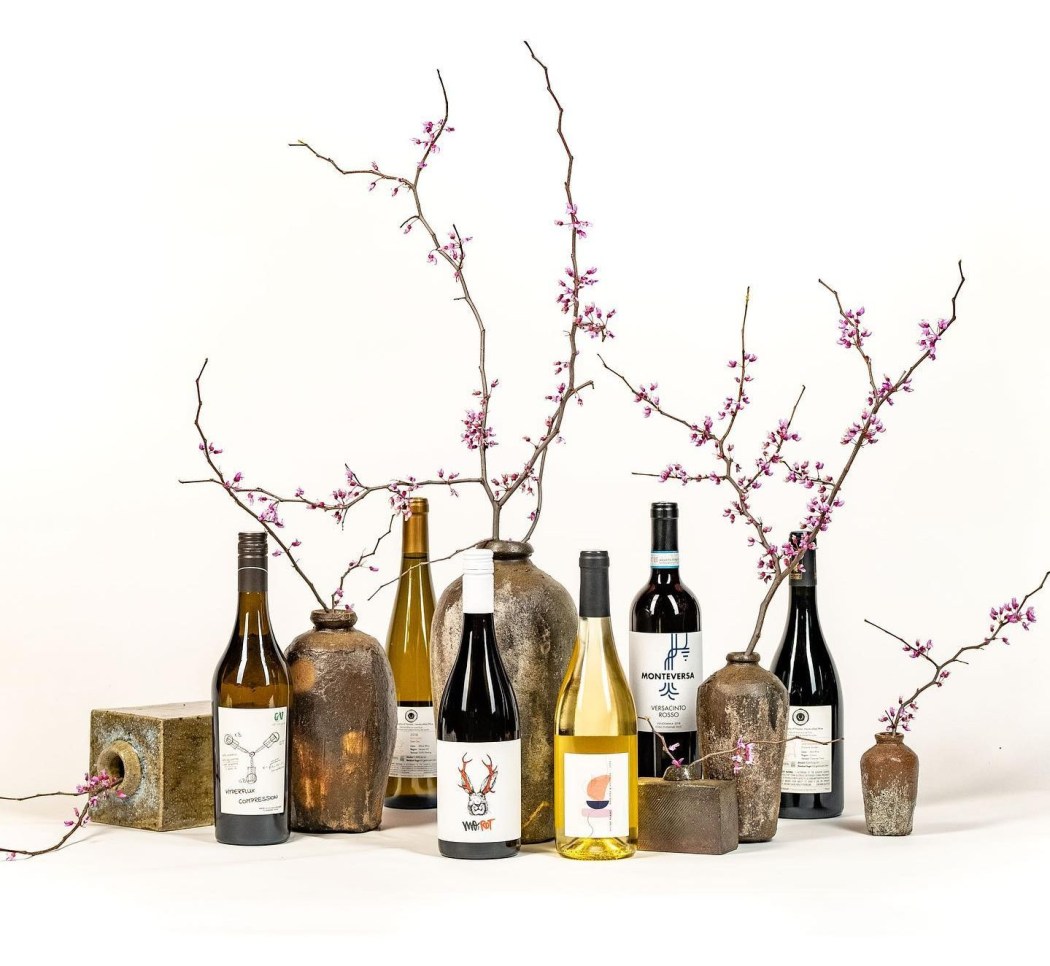 Image from: Dry Farm Wines
What You Get: Dry Farm Wines is the subscription to go for if you want to test the waters and ease your way into the wine world with something more natural to try and enjoy. They curate high-quality natural wines from small family farms so you can have a taste of lab-tested, pure artisan wines with no additives comfortably in your home each month. Delve into a more healthy wine experience with 6 or 12 diet-friendly, extraordinary natural wines on your desired delivery frequency (monthly, bi-monthly, or quarterly). They select bottles from different countries, grapes, producers, and styles, then conveniently ship to your door to help expand your palate!
Price: Get 6 bottles of reds, whites, or mixed for $171 per shipment or 12 bottles for $323 per shipment. Rose Wines are also available at $94 for 3 bottles/shipment or $171 for 6 bottles/shipment. Sparkling wines cost $101 for a 3-bottle shipment and $201 for a 6-bottle shipment.
---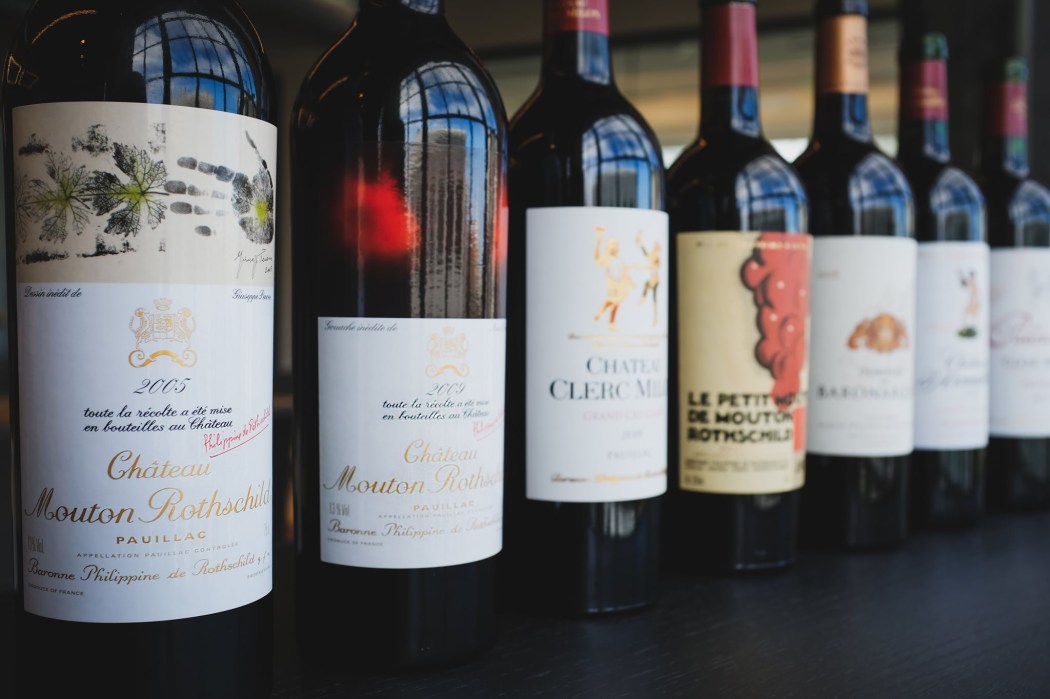 Image from: Wine Folly Wine Club by Wine Access
What You Get: Wine Folly Wine Club by Wine Access helps you navigate the world of wine with confidence. Aside from bringing you exceptional wines, they also share each bottle's story and help you sharpen your wine tasting skills. Members receive four curated bottles 6 times a year and they are also entitled to a 10% discount for all Wine Access purchases! Every shipment is also built around a different theme, like Bold Red Wines, Aging Vessels, Tasting Terms, Old World vs. New World, Different Vintages, and more!
Price: Each shipment is $120 (shipping included) + tax.
Deals:
Get $25 off on your first TWO subscription shipment orders! Deal applies automatically, just visit and subscribe. FYI, discount will only apply after the order is placed.
Get $50 off on your first $150+ orders! Use this link to get the deal.
---
And that rounds up our list of the best wine club for beginners! Which of these clubs appeals to you the most? Share it with us in the comments!
Find more amazing subscriptions when you check out our list of all the best subscription boxes in every category!
Say Hello to More Wine Subscriptions!