In today's digital era, everything you desire is just a tap away, including movies, TV shows, animated films, and series. The excitement of binge-watching your favorite shows is unmatched, and video streaming subscription services are here to enhance your experience. They enable you to take your beloved video content with you wherever you go. Embrace the convenience and joy of streaming as you dive into a world of entertainment that knows no boundaries!
Show More (9 items)
The world of entertainment is at your fingertips, no matter where you are! There's an abundance of options that allow you to feast your eyes on TV shows, movies, documentaries, cartoons, sports, and so much more, anytime and anywhere. Whether it's on your laptop, TV, or mobile device, the possibilities are endless.
These subscriptions and services operate on a monthly billing cycle, with some offering incredible deals for longer subscriptions. We understand that choosing the right streaming subscription can be overwhelming, which is why we're here to assist. Get ready as we introduce you to the best video streaming subscription services. Whether you want to pass the time or catch up on your favorite shows, we've got you covered!
The Best Subscriptions for Video Streaming!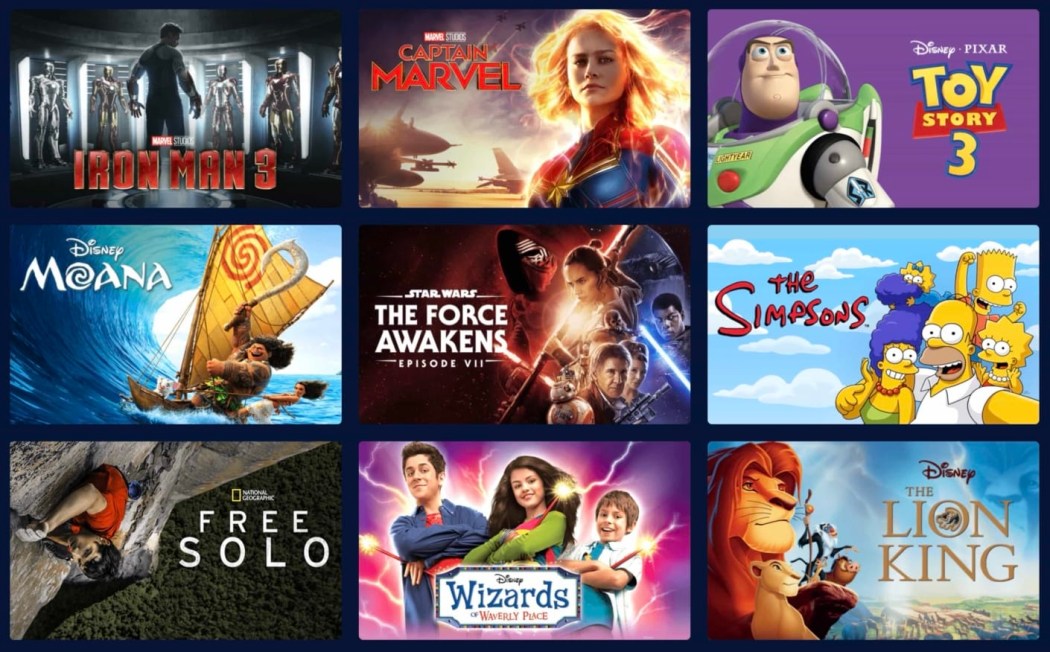 Image from: Disney+
Why We Love It: With Disney+, Disney fans can get unlimited, ad-free viewing of hundreds of movies and series! There's a library full of 4K UHD titles that are not only limited to Disney Originals but also Pixar, Marvel, Star Wars, National Geographic, and more ⁠— so get ready, grab your favorite snack, and get ready to binge-watch your favorites. You can stream up to four devices simultaneously, and downloads are unlimited! Plus, it is compatible with a wide range of devices, so download your faves and bring them anywhere with you.
Deal: Get Disney+ bundled with ESPN+ and Hulu for just $19.99 per month! Deal applies automatically, just visit and subscribe.
---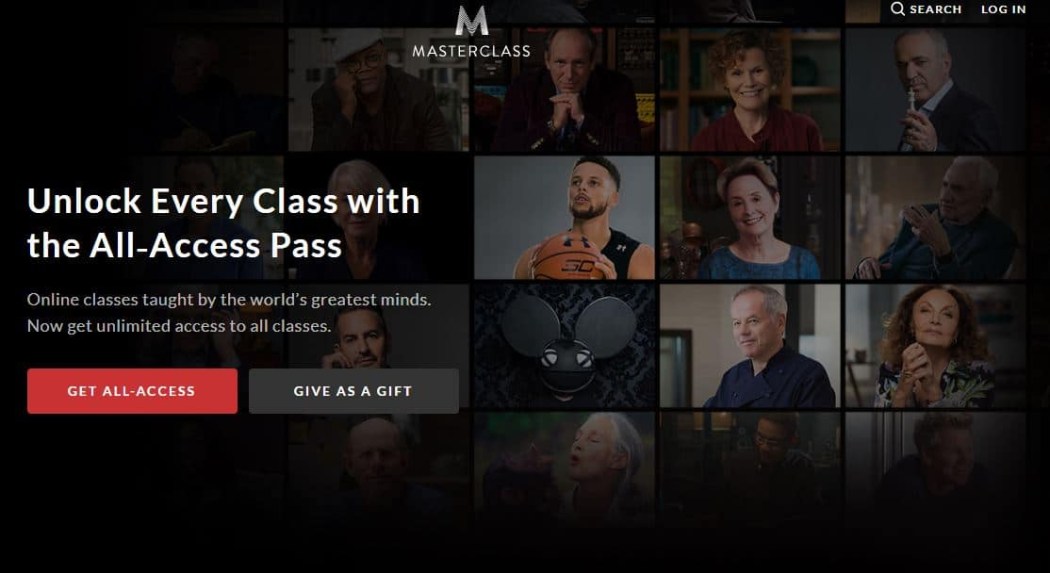 Image from: MasterClass
Why We Love It: MasterClass is an immersive online experience that offers access to genius by allowing anyone to take online classes with the world's best. The video courses are 100% exclusive, and there are tons of topics to choose from, such as arts & entertainment, food, sports, writing, business, music, and much more! Learn from over 90 of the world's best minds by watching them as they share their stories, failures, and successes. Each class includes 20 videos that are at least 10 minutes long on average. Some of the instructors include James Patterson, Serena Williams, Alicia Keys, Stephen Curry, Will Wright, and more!
---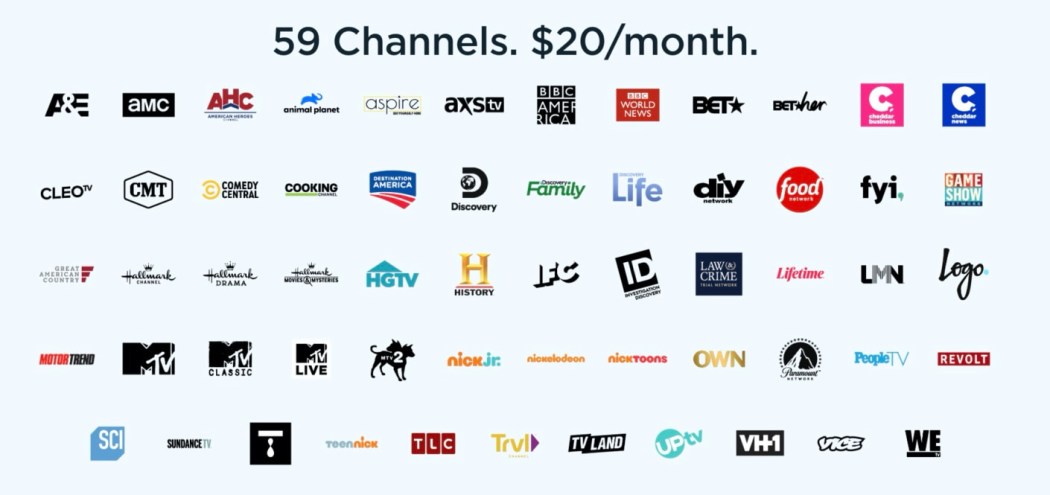 Image from: Philo
Why We Love It: Philo may be the ideal option for you if you enjoy watching a range of TV shows and programs. They provide viewers with 63+ TV channels ranging from cooking shows and reality TV shows to entertainment and cartoons. You can also record or save your favorite shows and rewatch them anytime you want to! You can create up to 10 profiles per account and stream on up to three devices at once when you subscribe. All you need is an internet connection and a supported device so you can watch non-stop!
Deal: Get 7 days of unlimited viewing FREE TRIAL with Philo live and on demand TV subscription! Deal applies automatically, just visit and subscribe.
---
Image from: Hulu
Why We Love It: Hulu lets you watch live and on-demand shows from 50+ top channels on any device, including smartphones, tablets, Apple TV, and Xbox. What's great about this streaming service is that episodes of current TV shows are available a day after they air, which means you don't have to wait too long to watch recent episodes! Channels include sports and news, and full seasons of exclusive series, blockbuster movies, Hulu Originals, kids shows, and more. There are four subscription plans to choose from: Hulu, Hulu (No Ads), Hulu + Live TV, and Hulu (No Ads) + Live TV. You can create up to 6 user profiles on any subscription and stream on two screens at the same time.
Deal: Get Hulu bundled with Disney+ and ESPN+ for just $14.99 per month! Use this link to get the deal.
---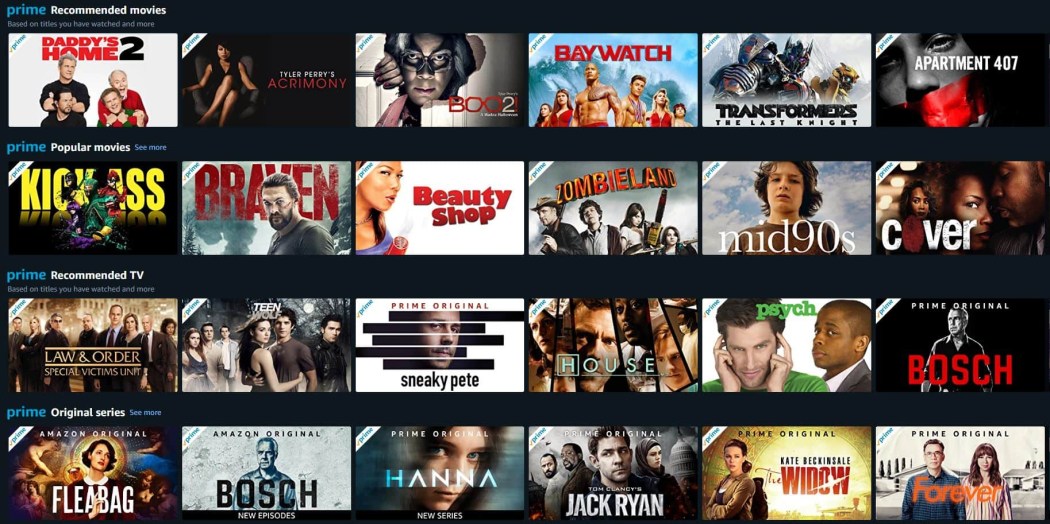 Image from: Amazon Prime Video
Why We Love It: Amazon is one of the most known names for many years now. They offer a wide range of products and services, including Amazon Prime Video. Being a member is great as you can watch lots of popular movies and TV series at no extra cost, plus exclusive Amazon originals while saving a lot on exclusive deals on video purchases. An added benefit is you can download TV shows or movies over Wi-fi or cellular data so you can watch them anytime, anywhere!
---

Image from: Sling TV
Why We Love It: Pick your channel lineup and personalize your TV experience with Sling TV! You can stream live TV channels whenever you feel like it and wherever you are as long as you have a good internet connection. Depending on your tastes and preferences, you can pick between two different streaming packages: Sling Orange (supports a single stream) or Sling Blue (supports 3 streams at once). You can also combine the two services if you can't decide on what to choose. Sling Orange + Sling Blue combo gives you every channel of both plans and a small multi-service discount. Customize and add extras like sports shows, comedy, kiddie shows, news, and a whole lot more!
Deal: Get $10 off your first month! Deal applies automatically, just visit and subscribe.
---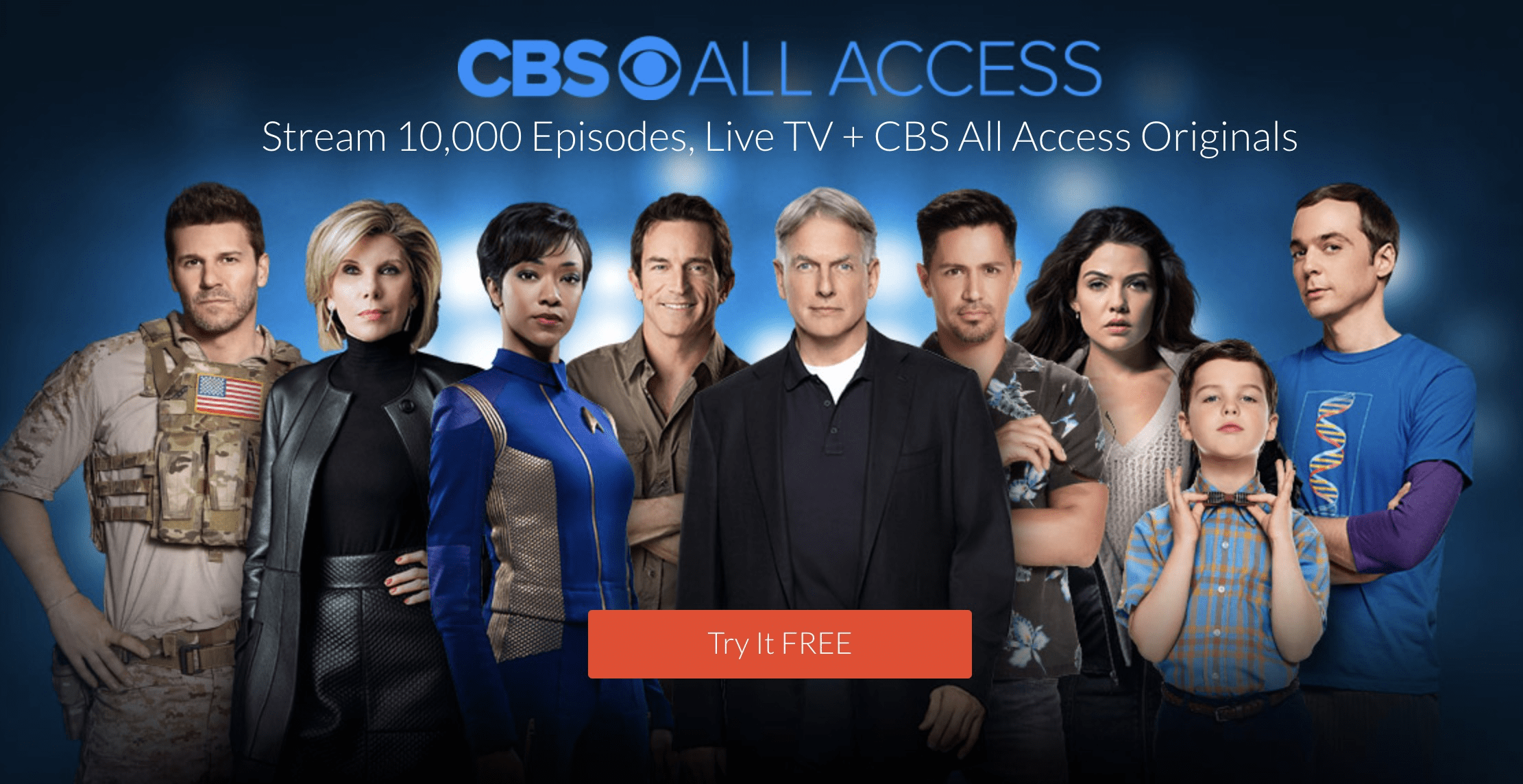 Image from: Paramount+
Why We Love It: Binge-watching is fun, and Paramount+ (formerly CBS All Access) is one of the perfect avenues for it! Experience a mountain of entertainment with this video streaming subscription. Choose from two different plans they offer: Essential (with ads) or Premium (with no ads). Get on-demand access to lots of seasons and episodes, from current to complete past seasons of your favorites. You also have the opportunity to watch original contents that you can't find elsewhere. Catching up with your favorite TV show is easy, and watching them over and over is even easier!
Deal: Get a FREE month trial! Deal applies automatically, just visit and subscribe. Unlimited streaming, including every episode of Star Trek, ever.
---
Image from: Apple TV+
Why We Love It: You can stream tons of channels with ease through Apple TV+. This streaming service features original shows and films, which brings competition to other streaming services. You can always find something for kids, young adults, and grown-ups, and discover some of the few gems like For All Mankind and The Morning Show. Get a personalized experience based on personal preferences! What's great about this streaming service is it mirrors your iPhone. With just one tap, you can flash images or videos to your TV screen!
---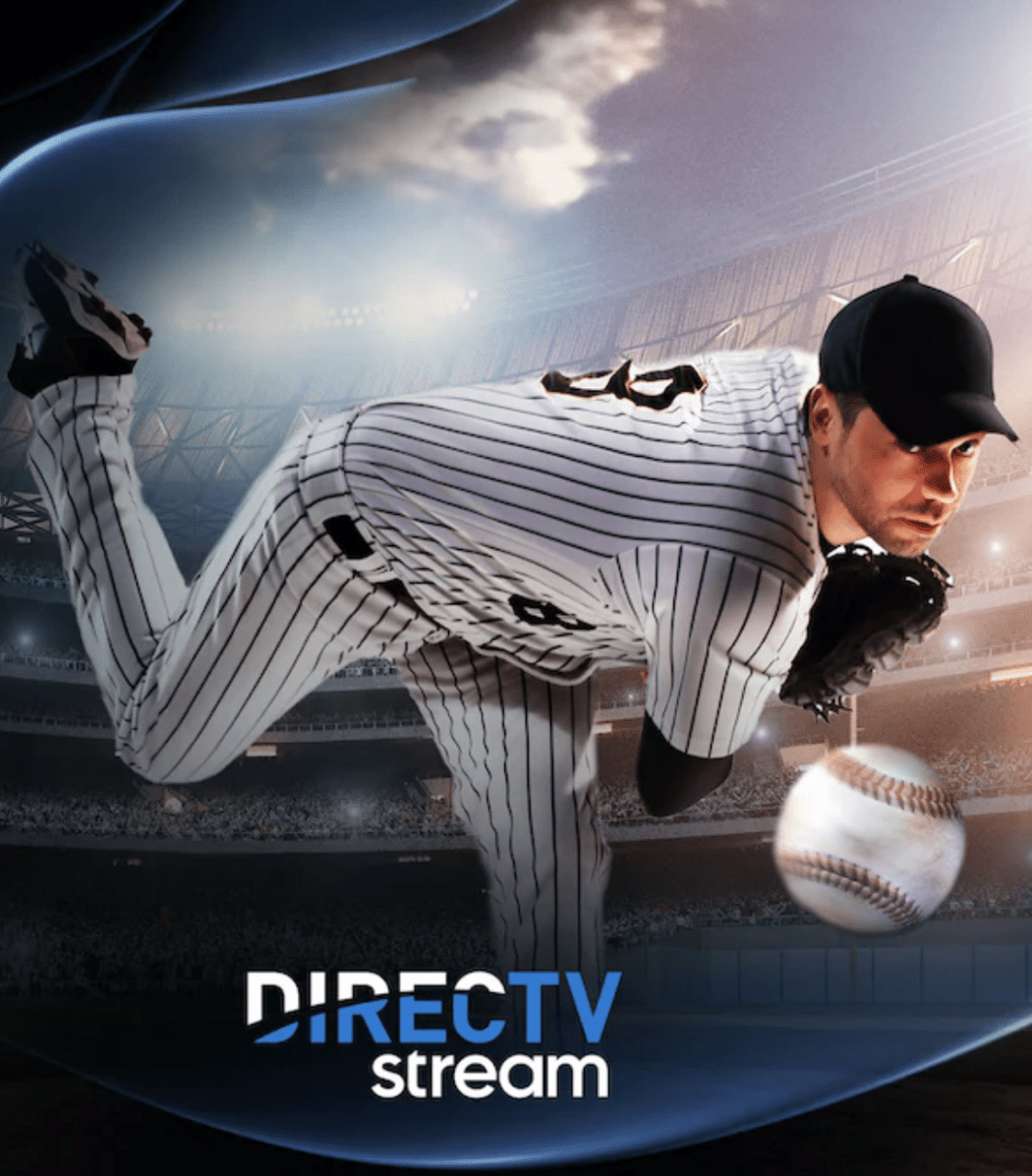 Image from: DirecTV Stream
Why We Love It: DirectTV Stream (previously AT&T TV Now) has the best channel lineup for you. With lots of channels, you can stream live primetime favorites, breaking news, sports, and thousands of on-demand titles on your favorite devices, including both local and national channels. You can choose from multiple tiers they offer, depending on what suits your watching preferences. Entertainment Package with 65+ channels, Choice Package with 90+ channels, and Ultimate Package with 130+ channels. Sign up and use it across all your devices for one monthly fee – no contract! Just don't forget your stash of snacks and drinks for binge-watching.
---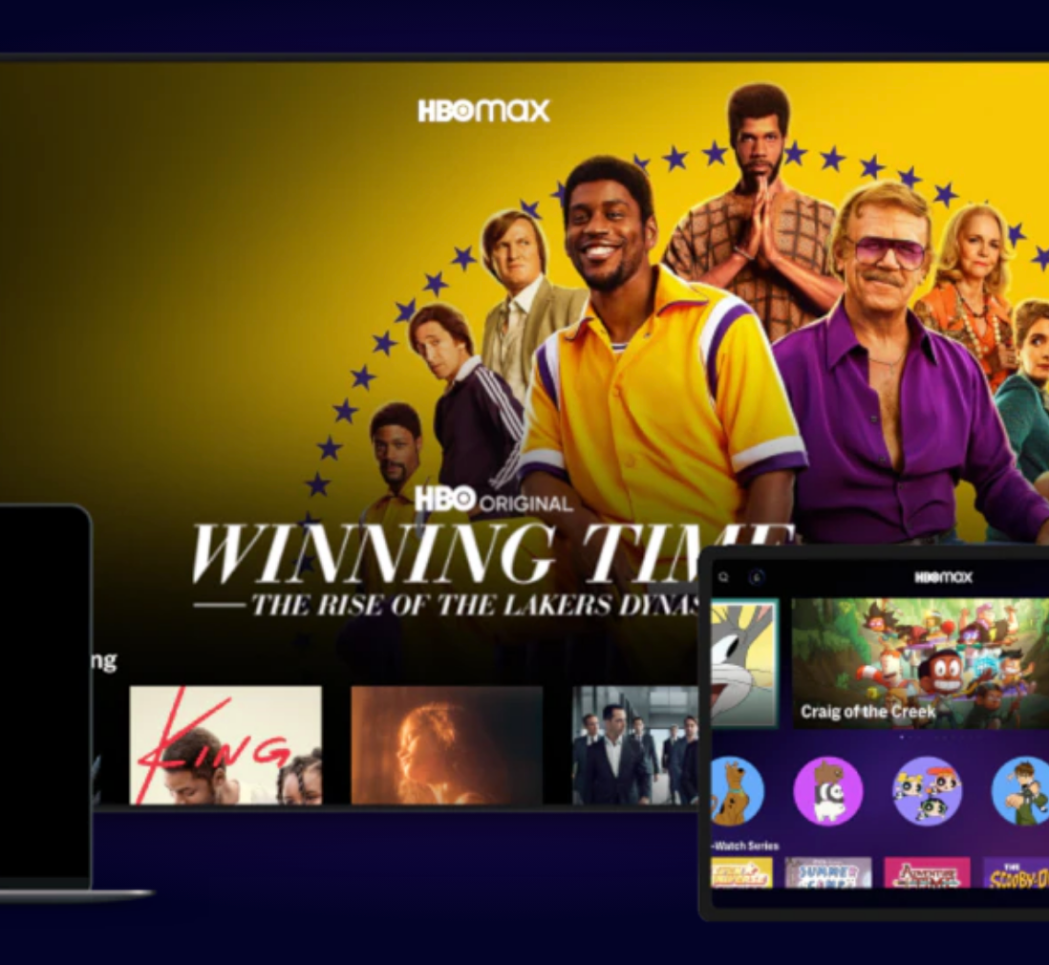 Image from: HBO Max
Why We Love It: HBO Max is a commercial-free streaming service, where you can watch the best HBO original content and some of the most popular TV series, movies, or shows like Game of Thrones! It covers an unmatched library of genres, including sports, documentary films, comedy shows, fun content for kids, horror, suspense, and even sexy late-night content. Choose from two plans: With Ads and Ad-Free. It also has parental controls so you can keep your children away from unwanted content. Grab a bucket of popcorns and get ready for a movie marathon!
---
Image from: Netflix
Why We Love It: Netflix has a vast selection of award-winning episodes and films, making them one of the most popular streaming services around. Unlimitedly feast your eyes on movies, tv shows, documentaries, and anime, as well as top-rated Netflix originals like The Umbrella Academy, 13 Reasons Why, Stranger Things, Money Heist, Lucifer, and more. Three subscription plans are available to choose from: Basic, Standard, and Premium. You can always watch your favorites without a single commercial, as long as you have your internet connection and a device. And to watch on the go, you can download your shows to watch offline.
---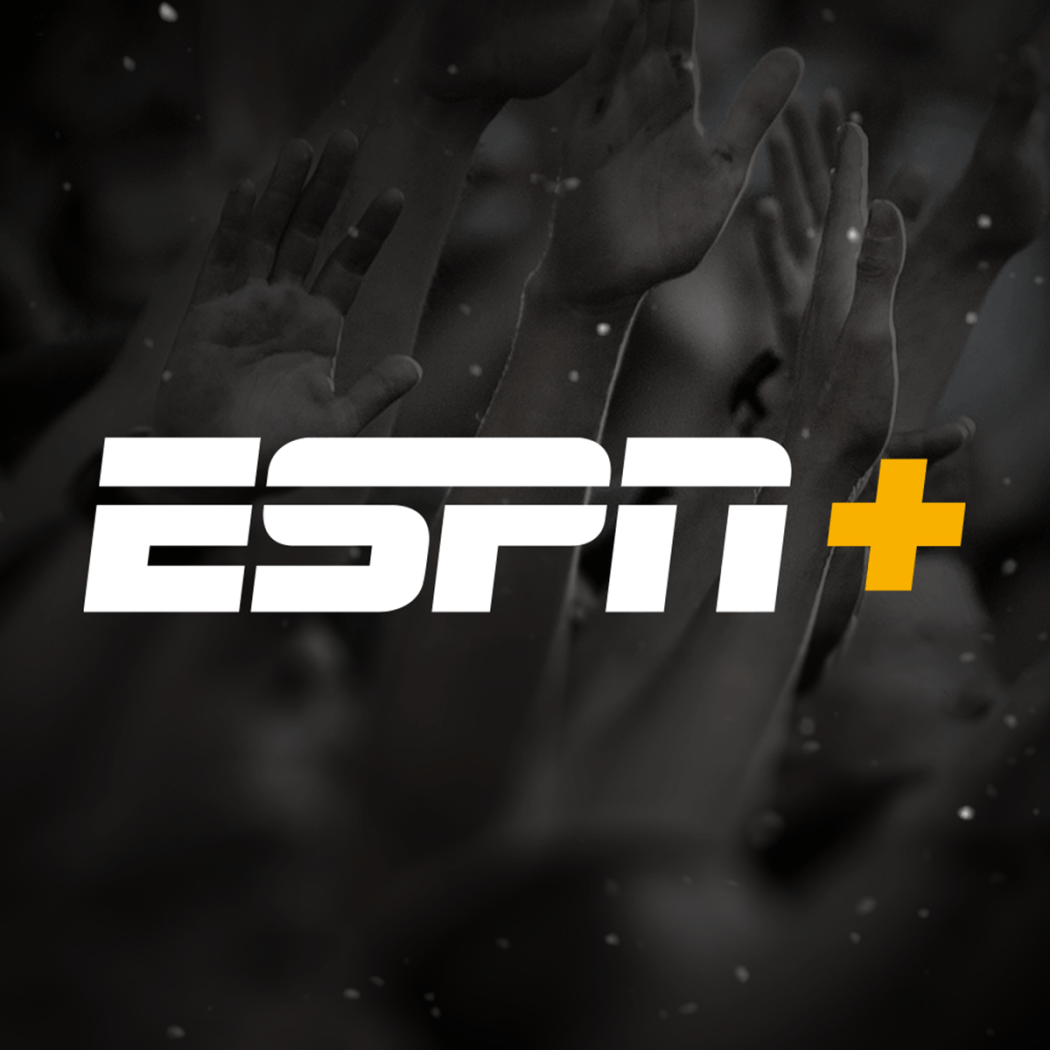 Image from: ESPN+
Why We Love It: Get updated on every sports news, highlight, and broadcast, plus an on-demand library of original programming with ESPN+. If by any chance you missed a sports broadcast, you can rewind it to watch it! You can also pause live broadcasts if you wish to. All you need is a strong internet connection and a supported device, such as an iOS or Android device, a PlayStation 4, or something similar. You can even access three streams at one go. Watch soccer, college sports, football, baseball, basketball, The UFC, tennis, boxing, and much more. It is the perfect streaming service for all sports enthusiasts!
Deal: Get ESPN+ bundled with Disney+ and Hulu for just $14.99 per month! Deal applies automatically, just visit and subscribe.
---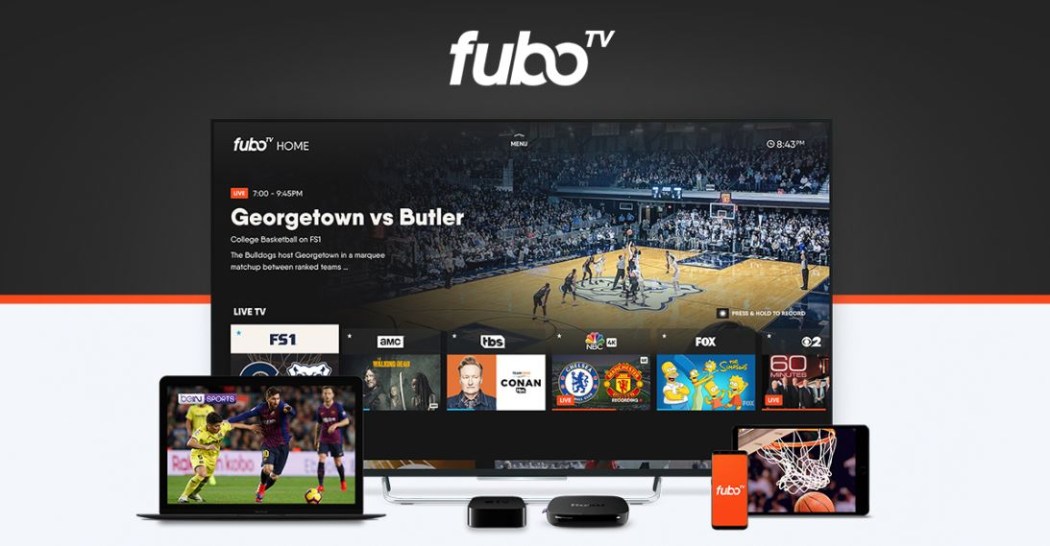 Image from: fuboTV
Why We Love It: If you're into sports, fuboTV has got you covered! It's a streaming service dedicated to popular live sports and entertainment content in 4K resolution, ensuring you get a clear view of your favorite shows. There are four plans to choose from: Starter, where you can get 111 channels, 250 hours of DVR and three screens at once; Pro, where subscribers get 111 channels, 1,000 hours of DVR space, and up to 10 streams at a time; ELITE for 156 channels, Fubo Extra (45 entertainment channels), 1,000 hours of cloud-based DVR, and up to 10 streams at once; and Latino Plus for the best of the Spanish language TV. It's easy to access and get your sports fix anytime, anywhere you want!
Deal: Get 7 days free trial when you sign-up with fuboTV. Deal applies automatically, just visit and subscribe. New customers only. Must cancel within 7 days to avoid recurring subscription charge.
---
Image from: Atmosphere TV
Why We Love It: Atmosphere TV is the world's first and largest streaming service dedicated to businesses of all sizes, whether small, mid-sized, freelance, nonprofit, or government. They have original, audio-optional TV channels offering endless hours of entertainment. There are three plans available: Basic, Pro, and Pro (No Ads). This service helps businesses increase sales as it also enhances the mood of customers. They provide contents that are licensed and packaged directly from owners and licensors. Not to mention, all programming is 100% family-friendly!
---
Image from: NBA League Pass
---
And that's our list of the best video streaming subscriptions perfect for those who love to watch TV series or movies on-the-go!
Check out our list of the best subscription boxes for 2023!