Losing weight can be an uphill battle, made even more challenging by the time-consuming task of meal preparation. The tedious steps of planning, shopping, chopping, and cooking often leave us drained and demotivated. However, thanks to weight loss meal delivery services and subscriptions, the daunting chore of meal planning transforms into a seamless experience.
Show More (10 items)
These delivery services and subscriptions are reshaping the perception of healthy, calorie-controlled dishes, demonstrating that losing weight and nurturing healthy eating habits can go hand in hand. They ensure that individuals can savor delectable, nutritious meals without compromising on flavor. In addition, there are subscription programs that offer personalized guidance for achieving healthy weight loss, tailored to your unique needs and goals. By meticulously monitoring your progress, these programs provide a clear roadmap on your journey to a better, transformed self.
However, it's important to note that not all programs are created equal. To find the perfect fit for your lifestyle, selecting the right one is crucial. Discover the best meal delivery services and subscription boxes that champion healthy weight loss, and embark on a transformative path towards a healthier you!
The Best Weight Loss Meal Delivery Services and Subscriptions!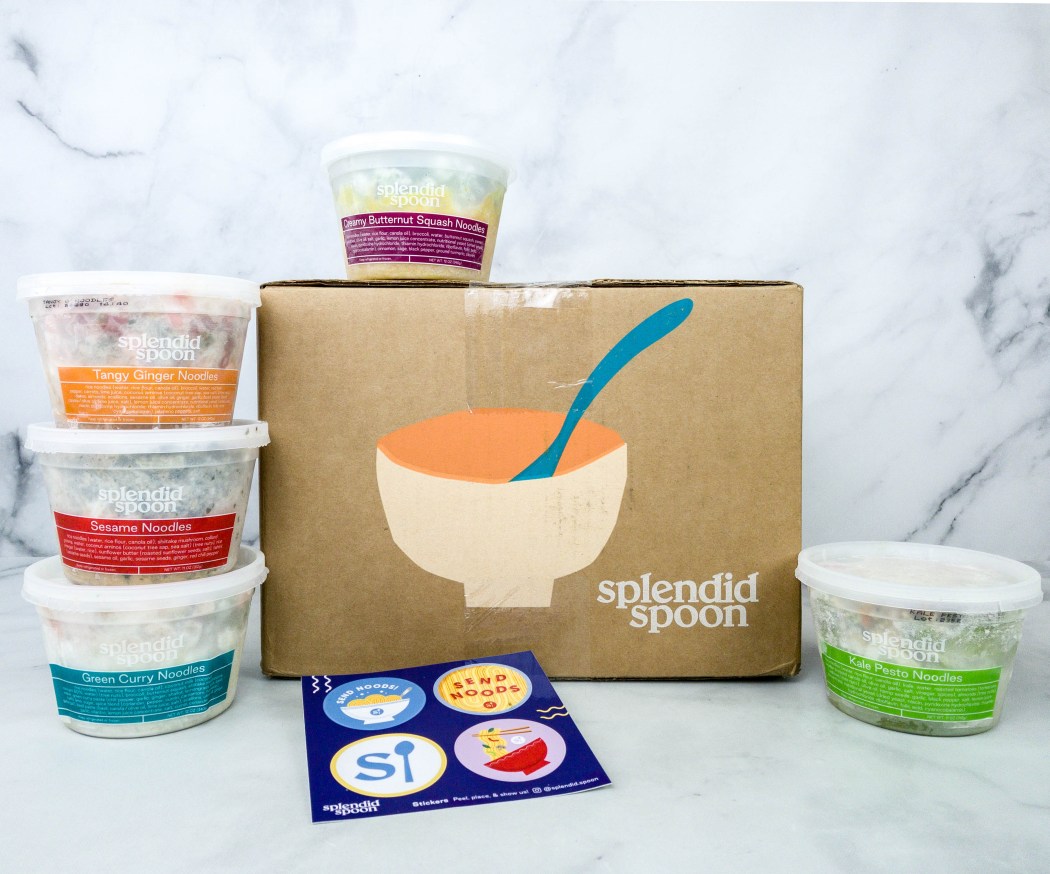 Image from: our review
What You Get: Splendid Spoon is a delectable meal subscription service that sends you ready-to-eat smoothies, soup and grain bowls, noodles, and even wellness shots. Everything on their menu is plant-based and gluten-free, and the meals are low in sugar and sodium, making them an excellent weight-loss option. Boxes are also customizable, as subscribers can exclude ingredients and flavors they don't want to receive. Plus, you can also choose a plan from Lunch, Breakfast+Lunch, or Breakfast+Lunch+Reset. Their new plan also includes dinner, making it easy for you to start healthy habits and ditch all the bad stuff!
Deal: Get $120 off on your first 4 boxes! Use this link to get the deal. First 4 boxes must be ordered within 120 days from the shipping date
---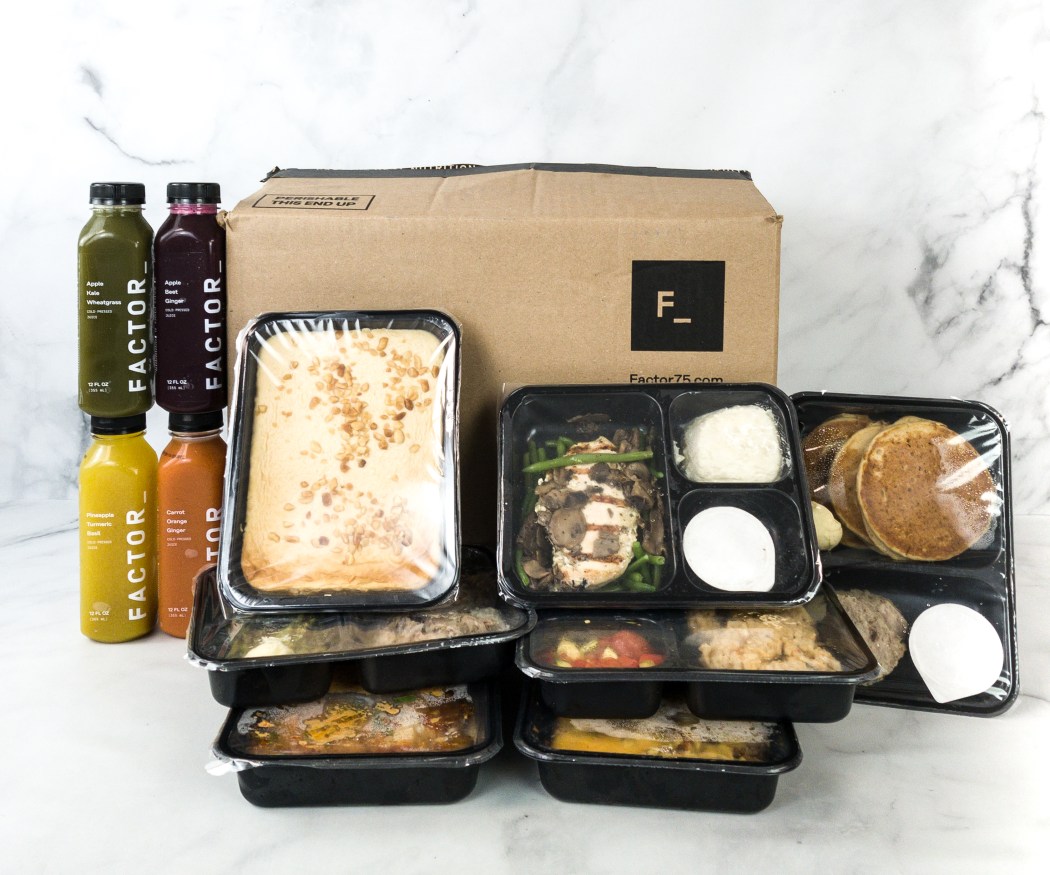 Image from: our review
What You Get: Factor_ is a fully-prepared meal subscription that delivers healthy chef-crafted meals straight to your doorstep every week. With the help of dietitians and experts, they prepare fresh (never frozen) meals made from fresh, gluten-free ingredients to make sure you get the proper amount of nutrients for your body, even when losing weight. There are also types of meals that you can choose based on your needs: chef's choice, keto, calorie-smart, and vegan & veggie. They combine nutrition science and culinary excellence to design dishes that taste amazing and give your body and mind the nutrients needed to perform at their peak.
Deal: Get up to $276 off your first FIVE weeks – that's 60% off your first box, and 20% off each on your second to fifth boxes! Use coupon code FACTOR276. Valid for new subscribers only.
---
Image from: our review
What You Get: Sprinly is an organic plant-based meal delivery service that sends nutritionist-approved, ready-to-eat meals to your door weekly. Meals are crafted by chefs and nutritionists using healthy, gluten-free, organic, and vegan ingredients that are sure to bring a positive impact on you and the environment too! So whether you're trying to jump-start a healthy lifestyle, maintain a vegan diet, or want to eat nutritiously & deliciously but are too busy, this subscription will surely help! Plus, it's so convenient – heat it for 3 minutes or less and enjoy.
Deals:
Get $20 off over 3 weeks on a 6- meal plan! Use coupon code VIP.
Get $30 off over 3 weeks on a 12-meal plan or 18-meal plan! Use coupon code VIP.
---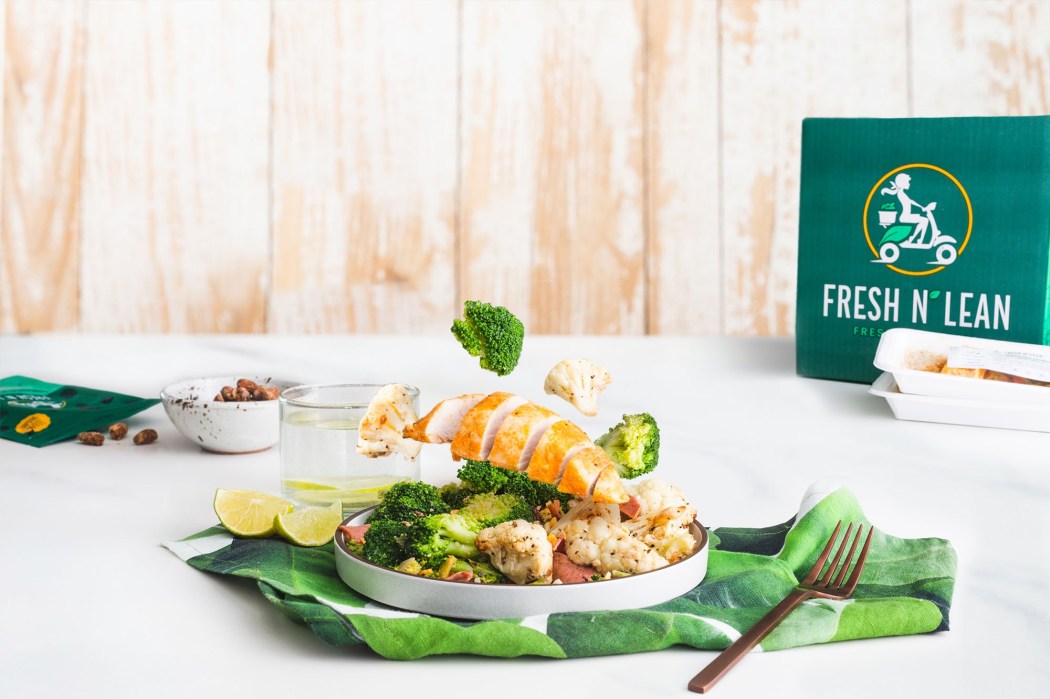 Image from: Fresh N Lean
What You Get: Turn your weekly meal preparation on autopilot mode! Fresh N Lean is a meal subscription service that offers pre-packaged meals delivered straight to your home or work every week. Each box includes a variety of healthy and delicious meals made from fresh and organic ingredients. What makes this box more exciting is that you can pick your meal plan online (your choice of Protein+, Keto, Paleo, Standard Vegan, Low Carb Vegan, Bulk) or choose from their A La Carte options. This meal service is so convenient – all you need to do is unpack the meals, heat them up, and eat them!
---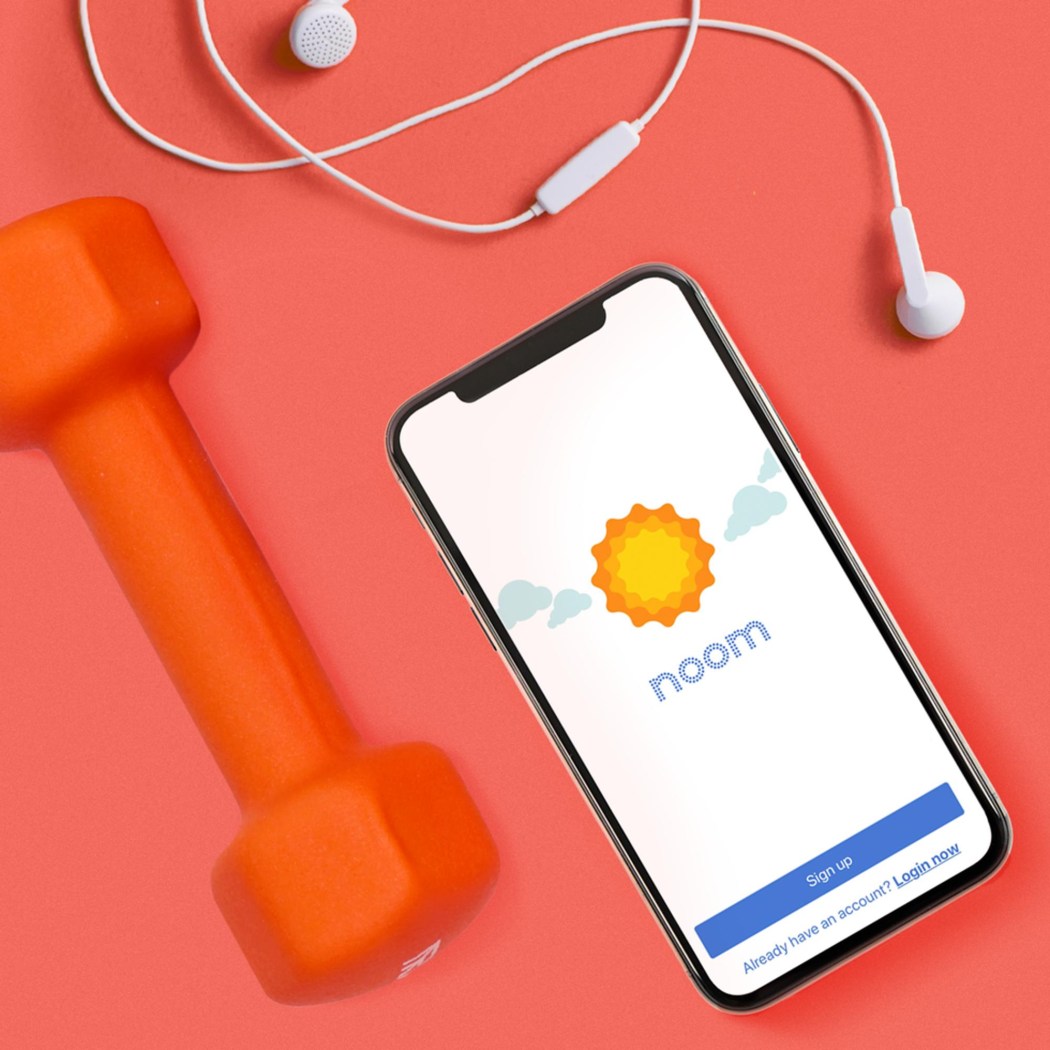 Image from: Noom
What You Get: Noom is an app-based program for people who like to get motivated and inspired in achieving their fitness goals, whether keeping fit or losing weight. Its psychology-based approach helps you practice healthy habits. You make the choices, and they'll guide you throughout your journey. You first need to supply them with your fitness goals, current height, weight, eating habits, and health problems, if there is. This app helps you keep track of everything, including the food you eat, and connects you with like-minded people. Stay healthy with personalized feedback from your coach! It's like having a trainer, nutritionist, and health coach, all with an easy-to-use app on your phone!
Deal: Get 7 days FREE trial! Deal applies automatically, just visit and subscribe.
---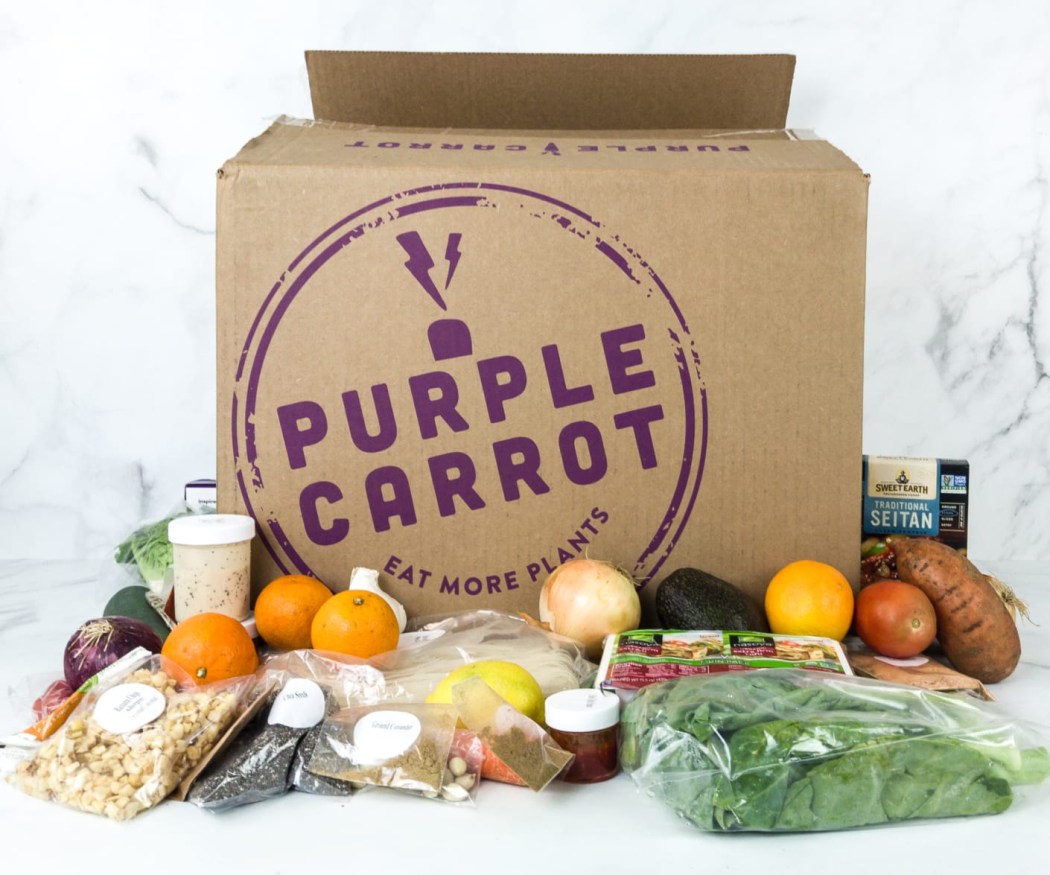 Image from: our review
What You Get: The Purple Carrot is all about plant-based recipes! Anyone looking to improve their diet will find this meal kit subscription helpful because it can help in lowering cholesterol intake, eliminating excess fats, or boosting vegetable consumption. Each box comes with pre-measured ingredients and a step-by-step recipe, so all you need is to work on it! Customize your plan, including the number of servings and dinners per week. There's also an option to add extras like breakfast, lunch, and even snacks! This subscription reduces prep time, so you have no excuse not to eat a healthy diet even if you're busy.
Deal: Save $100 on your first FOUR boxes! Use coupon code BACKTOBUSY23.
---
Image from: bistroMD
What You Get: bistroMD is a meal delivery service designed to help you healthily lose weight. This subscription combines the science of losing weight with chef-prepared meals, helping you achieve life-transforming wellness without restricting yourself from eating delicious dishes. What you have to do is choose a program that suits your dietary preferences – Standard, Gluten-Free, Heart Healthy, Diabetic, and Menopause. Every meal is made using the freshest ingredients available, minus wheat, rye, and barley. Just customize the program to your needs, and enjoy the weekly delivery of the yummiest meals to savor.
---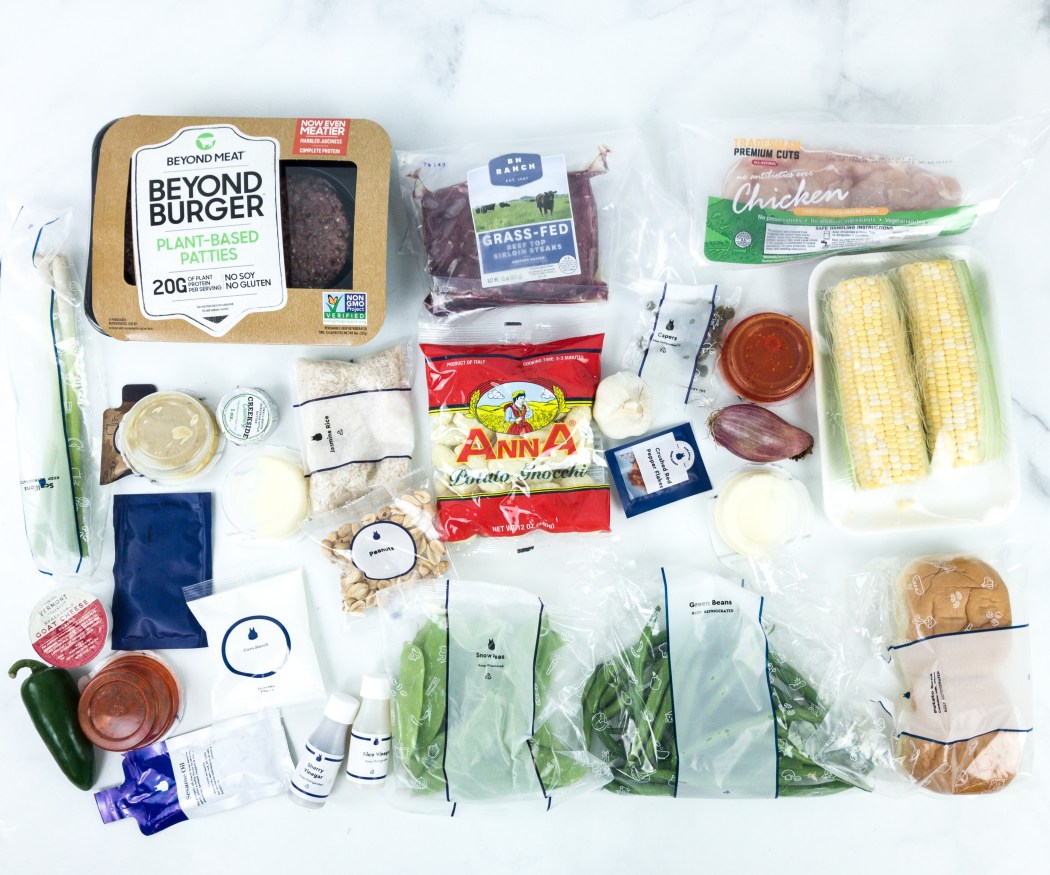 Image from: our review
What You Get: Blue Apron subscribers get their hands on chef-designed, well-balanced recipes that may include meals inspired by international cuisine, one-pan dishes, and classics! Every box comes with detailed step-by-step instructions and responsibly sourced ingredients, packed with recyclable ice packs and eco-friendly packaging that keeps your food in its best condition while in transit. 2-Person recipes and 4-Person recipes are available, as well as options for those who have dietary preferences!
Deal: Get up to $110 off across your first 5 boxes! Use this link to get the deal.
---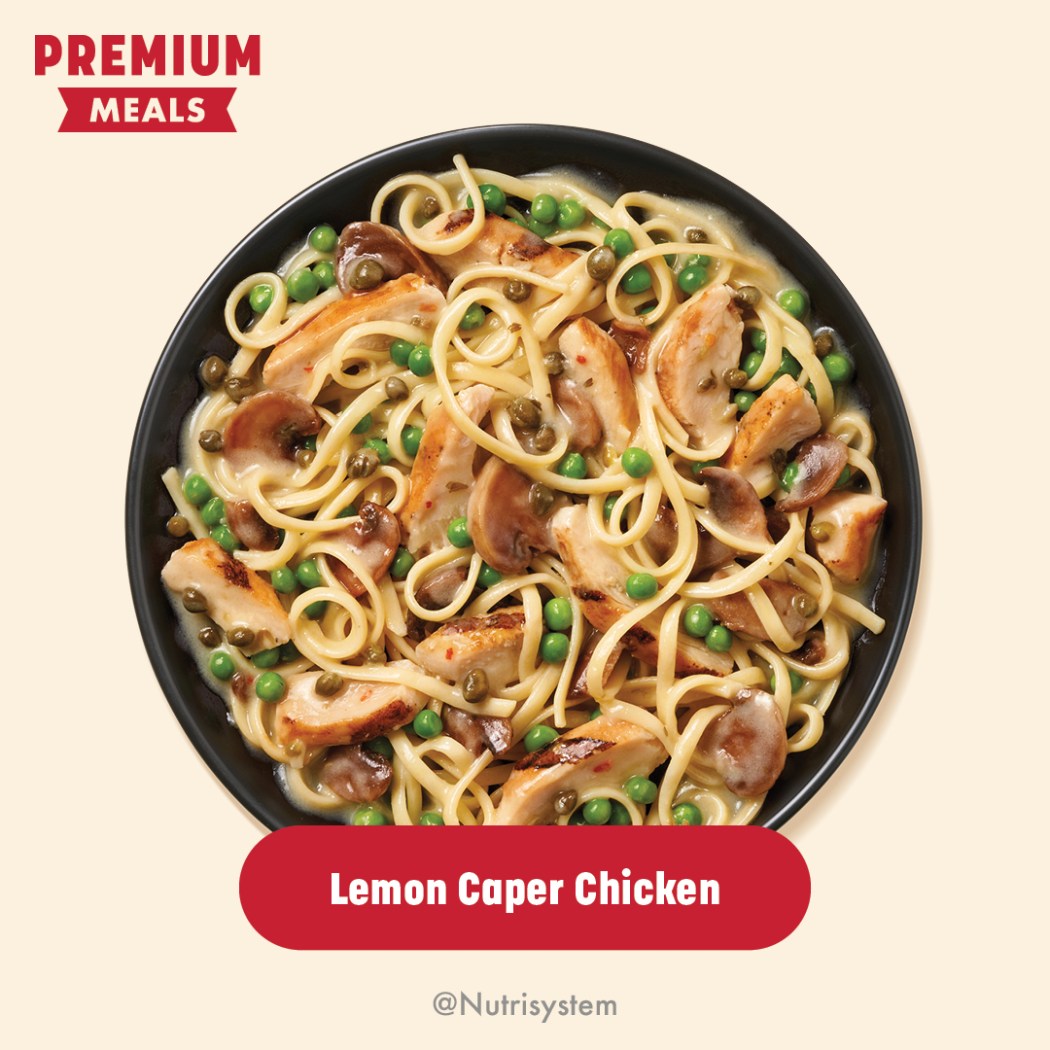 Image from: Nutrisystem
What You Get: Looking for a subscription to help you lose weight? Then, Nutrisystem is the ideal subscription for you to try. They deliver fully-prepared meals that taste so good and are also backed by science, allowing you to burn fat and not cash! Everything on their menu is 100% balanced with the right mix of protein, carbs, and fats (no artificial flavors or sweeteners). All subscription plans include comprehensive support and counseling options from their own expert weight-loss coaches, registered dietitians, and certified diabetes educators.
Deal: Get 50% off on your first TWO shipments on any meal plans! Deal applies automatically, just visit and subscribe. Plus get FREE bonus freebies with 4-week plan orders!
---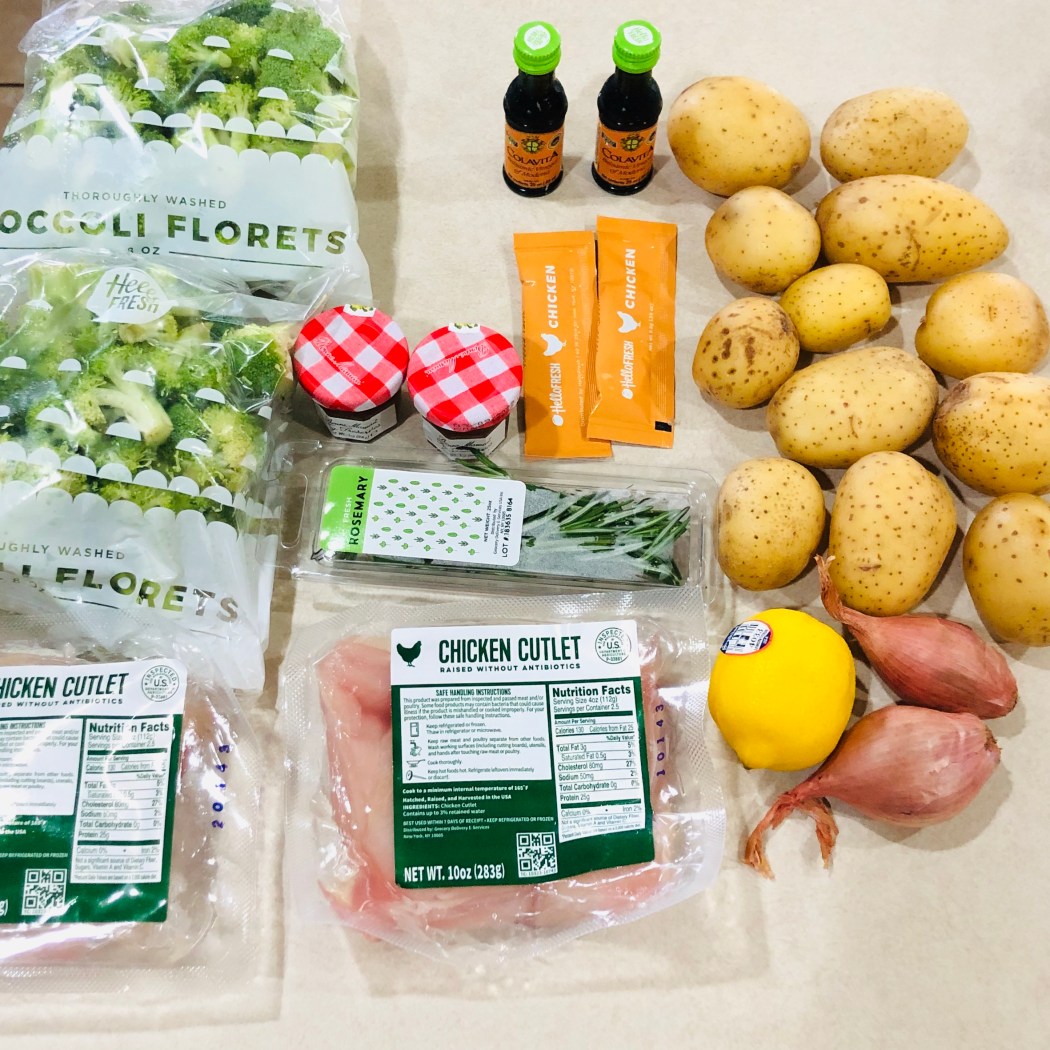 Image from: our review
What You Get: HelloFresh makes meal preparation easy as pie! It is a flexible meal kit subscription that enables anyone to make fresh, healthy, and gourmet meals depending on their personal needs and preferences. Subscribers can customize the box depending on dietary preferences – Meat & Veggies, Family-Friendly, Calorie-Smart, Quick and Easy, and Pescatarian, how many people they need to cook for, and how many recipes per week they would like to include in their kit. It sends weekly and includes complete recipes plus fresh ingredients to make your own healthy and delicious meals in the comfort of your home. 
Deal: Get up to 16 FREE Meals + FREE Shipping on your first box + 3 surprise gifts! Deal applies automatically, just visit and subscribe. Valid for new subscribers only.
---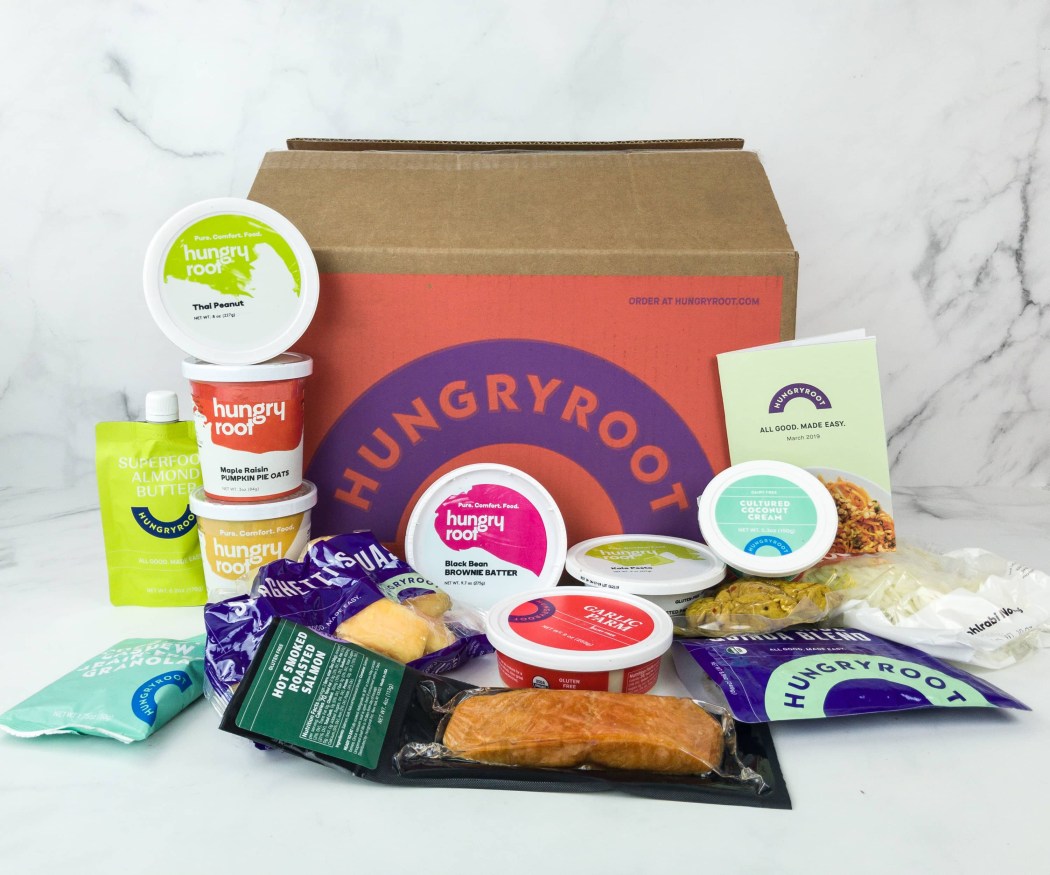 Image from: our eview
What You Get: Hungryroot ensures you have quick-and-easy healthy meals that can be made in less than 10 minutes, no matter how busy you are. Their mission is to make it easier for people to eat healthily and feel great every day, and that's why they find the most nutritious options out there made with whole, trusted ingredients. Just tell them about how and what you eat. Based on your preferences, they'll send groceries and even give you recipes so you can cook them with such ease! The meals they send are plant-based and nutrient-dense, making them one great option for healthily losing weight.
Deal: Get 40% off on your first $99+ order + FREE Bonus Groceries FOR LIFE! Deal applies automatically, just visit and subscribe.
---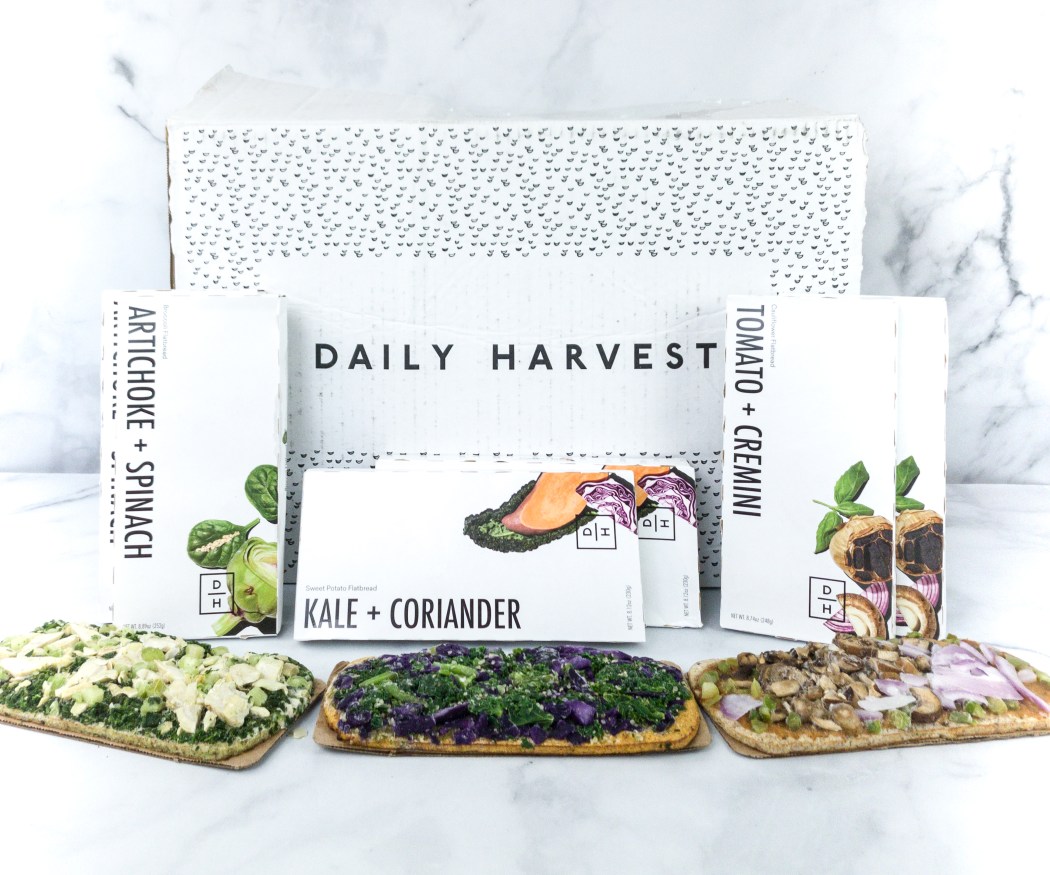 Image from: our review
What You Get: Daily Harvest is a unique food subscription that provides good clean food using only the freshest fruits and vegetables – a perfect way to add superfoods to your diet! You only have to follow three simple steps: customize the plan, unpack good food, and blend, heat, or prep. Each week or month, subscribers receive ready-to-blend, heat, or eat whole food and superfood plant-based meals placed in big cups designed to meet their dietary needs. They offer healthy, undeniably delicious smoothies, harvest bowls, flatbreads, soups, oat bowls, chia bowls, scoops, bites, and lattes for you to indulge in, guilt-free!
Deal: Get $30 off on your first 9-item order; $40 off on your first 14-item order; and $65 off on your first 24-item order! Use coupon code HELLOSUB and Use this link to subscribe.
---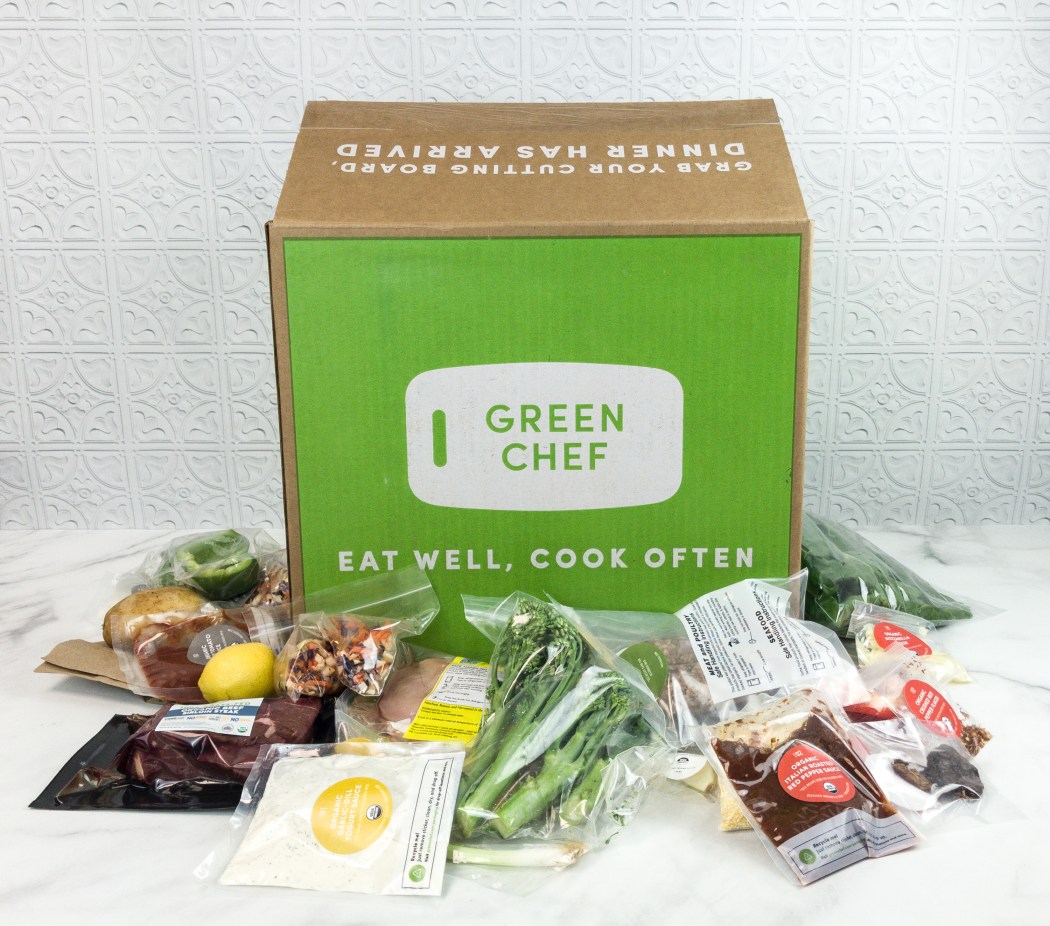 Image from: our review
What You Get: Green Chef makes sure you get your healthy dinner fix in just 20 – 30 minutes. They have a wide variety of clean meal plans at manageable prices, made for every lifestyle, including Plant-Powered, Keto, Paleo, and Balanced Living. Each box comes with premium pre-measured ingredients and a step-by-step recipe with photos, making them more convenient and easier to follow. The ingredients are fresh and sustainably sourced, and they're even color-coded for easy sorting! All that's left is to savor restaurant-quality meals alone or shared with someone.
Deal: Save $35 on your first box, $20 on your second and third, and $15 on your fourth – that's $100 savings! Deal applies automatically, just visit and subscribe.
---
Image from: Snap Kitchen
What You Get: Get the most versatile and flexible selection of healthy, delicious, and ready-made meals in a snap of a finger with Snap Kitchen. It is a meal subscription prepared by an expert dietitian to help you attain a healthy and active body that will improve your quality of life. Every box contains highly nutritious and delicious meals made with high-quality ingredients free of antibiotics, GMOs, gluten, and hormones. Receive 6 or 12 single-serving meals per week from their rotating menu, available in low carb, vegetarian, balance, whole30, high protein, keto-friendly, paleo, and other options. When the meals arrive at your door, all you have to do is heat them and enjoy – no more chopping, prepping, or cooking required!
Deal: Get up to $60 OFF your first 3 weeks of Snap Kitchen! Use coupon code GET60.
---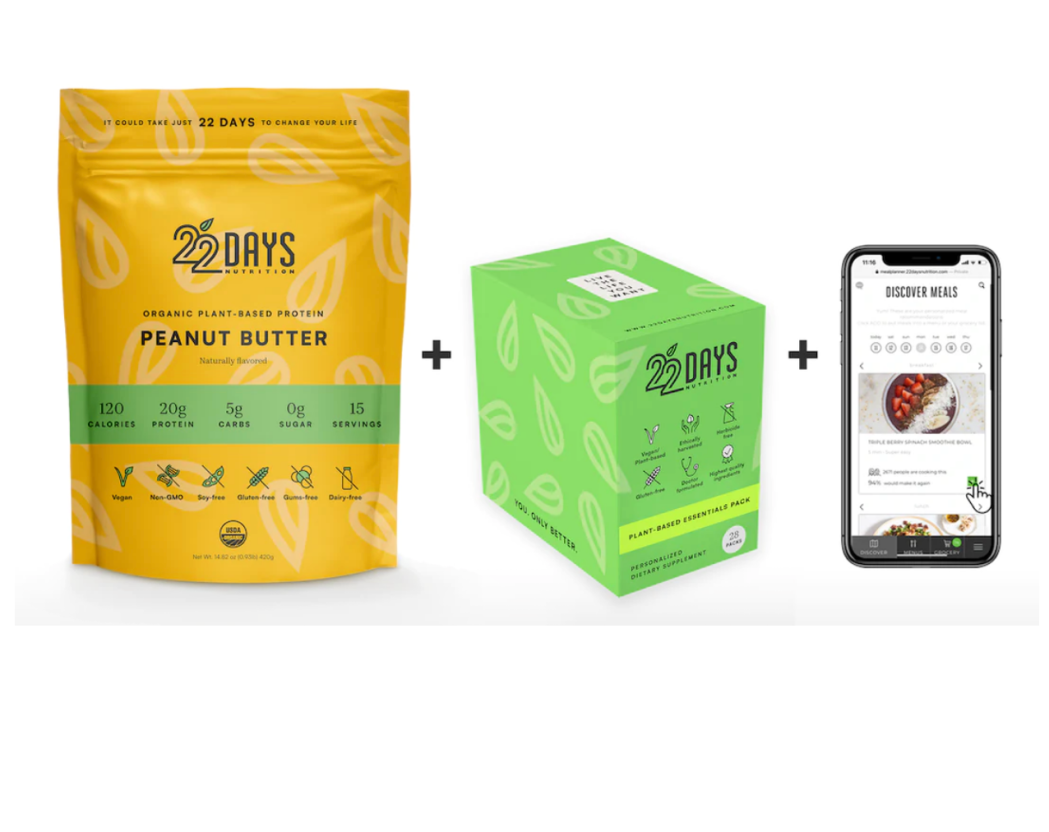 Image from: 22 Days Nutrition
What You Get: Form a new habit of incorporating 100% plant-based recipes to aid you in your weight loss journey when you subscribe to 22 Days Nutrition. This subscription is committed to giving you a high protein, less sugar, and fewer carbs diet in the form of insanely delicious smoothies, vitamin packs, and properly planned meal service. They take the guesswork out of your way so you can allot your time all for yourself. Bringing convenience to your front door, it's one subscription service to trust for losing weight!
Deals:
Get $20 off on your annual meal plan subscription! Use coupon code 20OFFMEALPLAN.
Get 15% off your first vitamin or protein powder order! Use coupon code 22DAYS15OFF. Valid on one-time or subscription orders!
---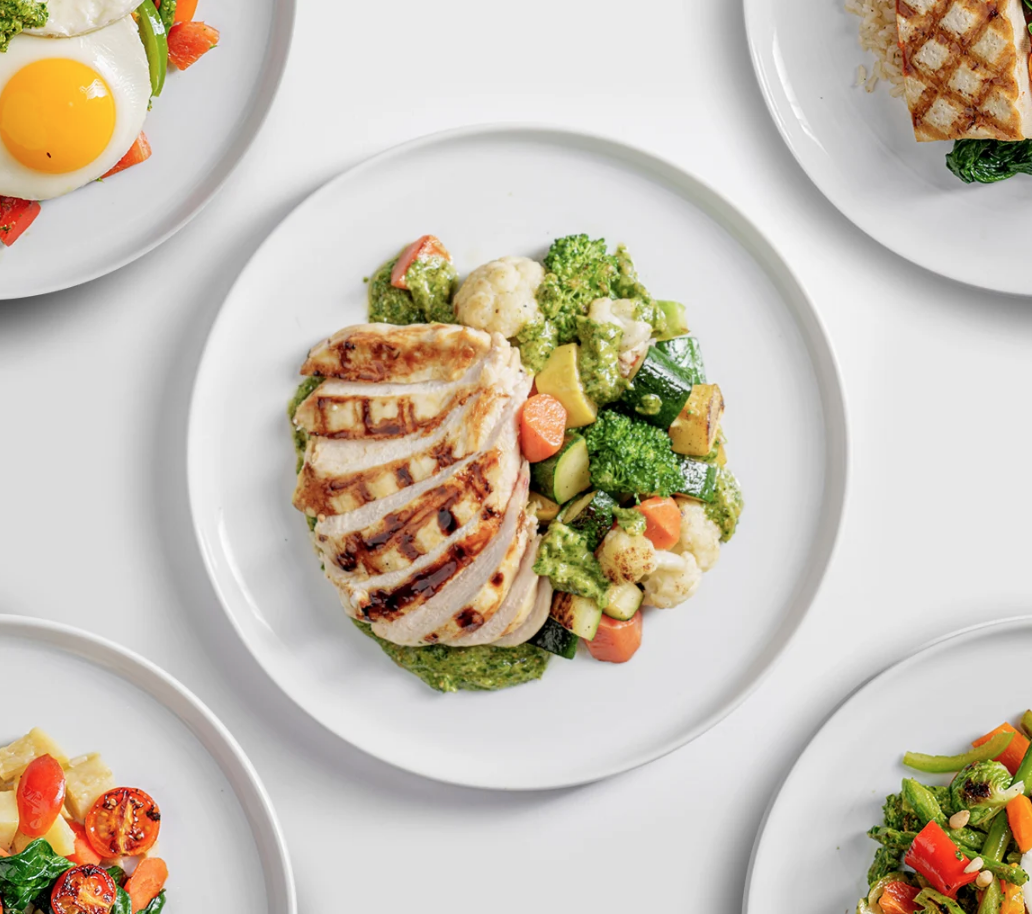 Image from: Trifecta
What You Get: Trifecta offers delicious, nutritionally-balanced meals that are tailored to your weight loss goals. Whether you're following a keto, vegan, vegetarian, or any other kind of diet, Trifecta's expert chefs have curated a diverse selection of meals to fit your needs. Their Meal Plans are designed to provide you with a calorie-controlled and balanced diet, while their Meal Prep and Meal Classics give you the flexibility to customize your own weekly delivery. Trifecta's science-backed coaching also provides you with the tools and support you need to succeed on your weight loss journey.
Deal: Get $120 off across your first 6 boxes! Use coupon code HS120.
---
And that's our complete list of the Best Weight Loss Meal Delivery Subscriptions for 2023!
Looking for more subscriptions? Check out our list of all the best subscription boxes in every category!