Adulting is all about taking care of business and doing what's right for you and yours. It can be a daunting endeavor, but here's the good news: we've got boxes that can help! Whether it's looking your best, feeling your best, or just doing chores, here are the boxes that make adulting easy.
We asked our readers to vote for the best subscription boxes for adulting! See which subscriptions made it to the list!
The Best Adulting Subscription Boxes As Voted By Our Readers!
Here are all YOUR favorite subscriptions that make adulting fun and easy:

What you get: Let's face it, toilet paper is one of the most essential things to have in the home, but sometimes people are just too busy (or lazy) to adult and dedicate time for buying rolls. That's where Charmin Forever Roll steps in! You can get your toilet paper supplies and have them delivered to your home in just a few clicks through this subscription. They also offer 3 Starter Kits: Forever Roll Starter Kit with Holder Stand, Forever Roll Starter Kit with Screw-in Wall Mount, and Forever Roll Starter Kit with Adhesive Wall. What's more awesome is that their toilet paper are clog-safe and septic-safe!
Price: All Starter Kits are $29.97, and a month's worth of roll costs $8.99. Shipping is free!
---
What you get: Shopping for air filters doesn't have to be left unmarked on your adulting to-do list forever. With Second Nature (formerly FilterEasy), all you have to do is pick the right sizes and types of filters for your home and then have them delivered on your preferred frequency. Their promise is to send filters that are the same quality or even better than what's available in local hardware stores. Their air filters help improve your indoor air quality and protect your HVAC system as well.
Price: Prices for air filters start at $12. Shipping is free.
Deal: Get your first shipment FREE! Use coupon code HELLOSUBS and Use this link to subscribe.
---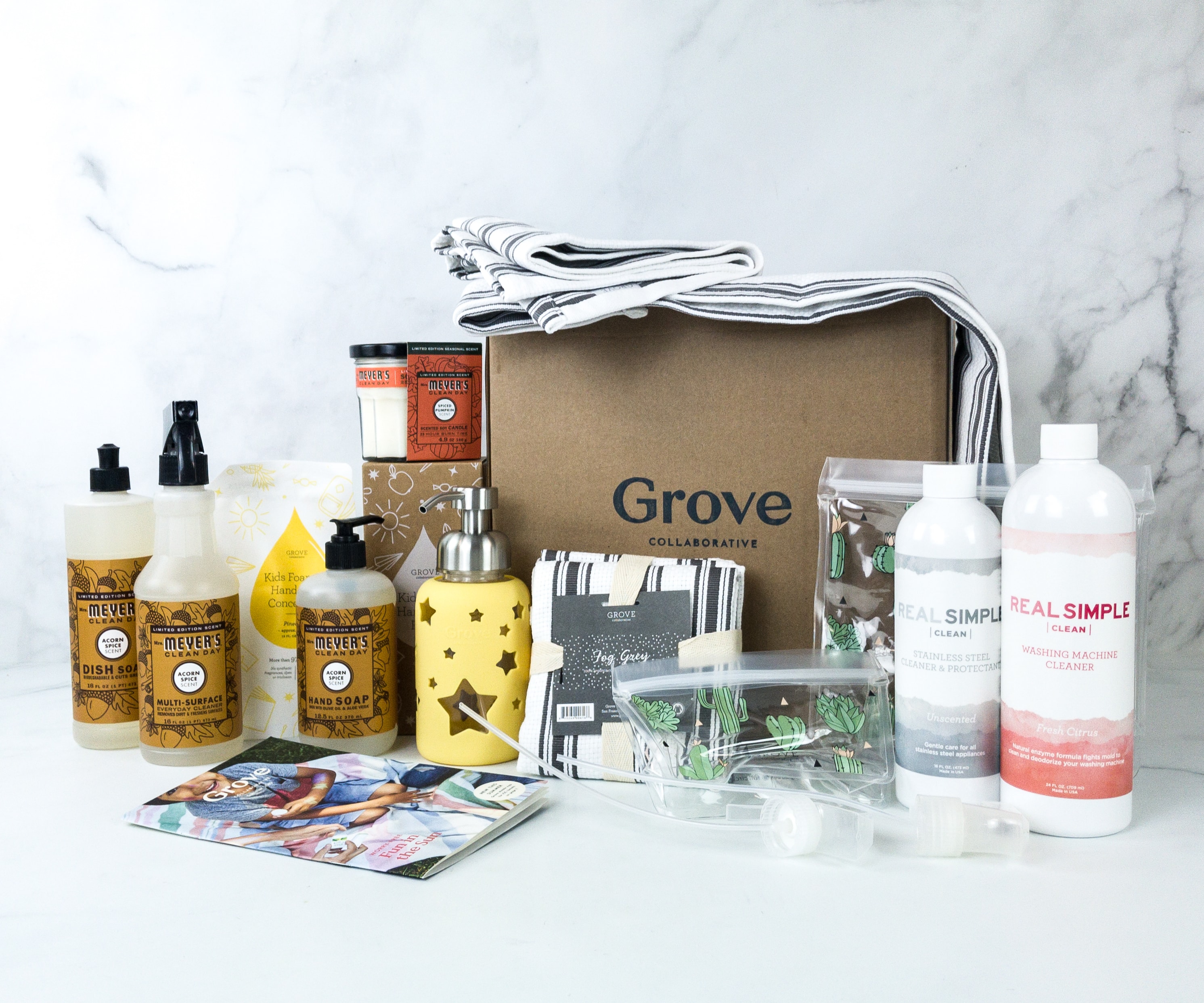 What you get: As a Grove Collaborative member, you can pick which exact items you want in your box from their pool of high-quality cleaning and household supplies. Members can also set-up a customized schedule for the shipment, giving you one less thing to worry about in your adulting pursuits! This eco-friendly subscription carries a variety of brands, in the likes of Method, Mrs. Meyers, Seventh Generation, Preserve, and more, they even have their own brand. They're also a certified B Corp, which means that they meet certified standards for prioritizing social, environmental, and community well-being!
See our Grove Collaborative Reviews to know more about this subscription!
Price: VIP membership is $19.99 a year. When you sign up, you'll get a 60-day free trial. When you order, pay the cost of the products (you can see the details on every product on the Grove Collaborative site), plus a $2.99 shipping charge.
Deals:
---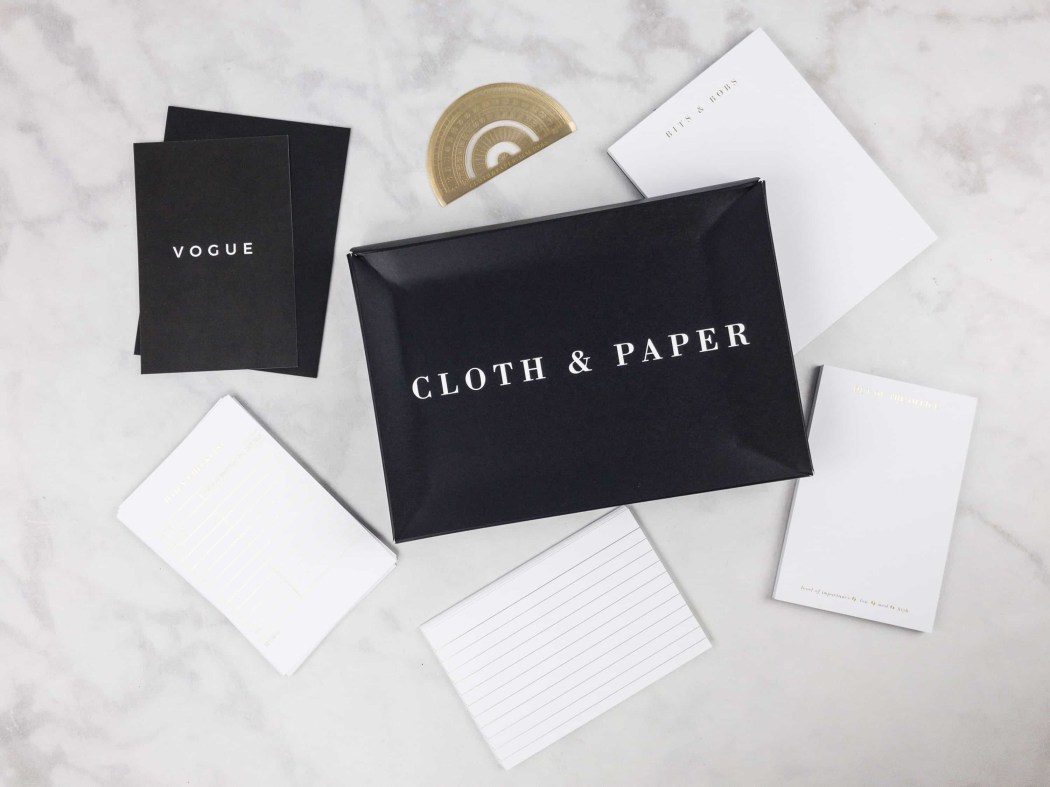 What you get: Premium-quality stationery supplies can make one feel like a true adult and that's exactly what Cloth and Paper is all about. They currently offer three kinds of subscriptions: The Penspiration Box, The Stationery Box, and The Penspiration & Stationery Box. Expect mature planner products, pens, and stationery, beautifully wrapped in one box so it feels like a present when it gets to your door!
Check out our Cloth and Paper reviews to learn more about this subscription!
Price: You can get The Penspiration Box for $18, The Stationery Box for $38, and The Penspiration & Stationery Box for $48 each month.
---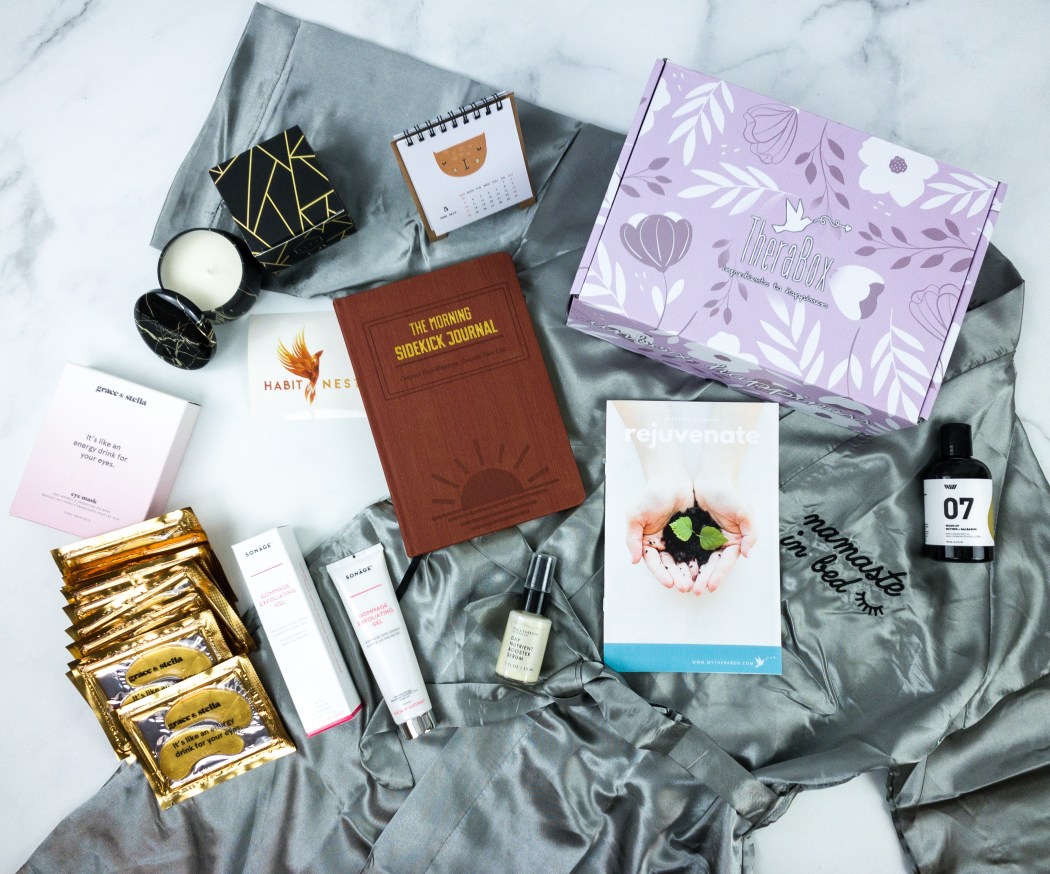 What You Get: Practicing therapists curate every Therabox to inspire happier lives! Adulting could be tough, so this subscription would be helpful for the self-care you deserve. Each month, you can get 4 to 6 wellness products sourced from vendors that produce natural, organic, and feel-good items. They even include at least 1 happiness boosting activity inspired by research in mindfulness, psychology, and neuroscience to rewire the brain for more joy and positivity!
Read the TheraBox reviews to find out more!
Price: The subscription box costs $34.99 each month. If you opt to subscribe quarterly, get the box for $99.99 which saves you 5%, and semi-annually for $191.94 that saves you 10%!
Deal: Get 10% off your first order! Use coupon code HELLO10.
---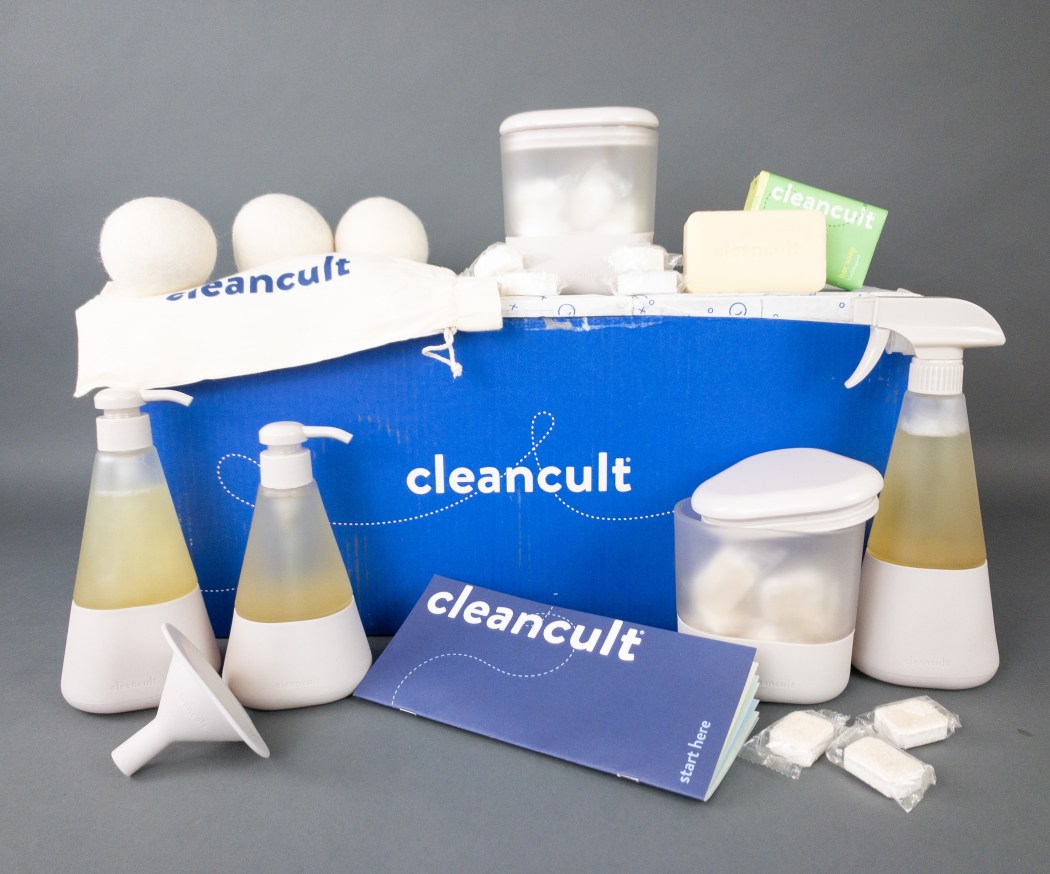 What you get: Adulting and saving the earth can go hand in hand. You can minimize or completely eliminate the use of plastic and reduce plastic wastes big time with the use of products from Cleancult! They provide stylish and shatter-resistant glass bottles, and they also have an easy refill system so you can use your hand soaps, laundry soap, hand sanitizer, and soap tablets with ease. Also, the products are made from real and non-toxic ingredients that actually work!
See our Cleancult reviews to know more about this subscription!
Price: The glass starter bundle is $85.20 and the refill bundle is $48.70. Vessels can be ordered separately for $13.45 – $16.45. Refills range from >$6.95 – $8.45. You'll get free shipping on 4 or more glass holders or 3+ refill cartons.
Deal: Save 20% your first bundle! Deal applies automatically, just visit and subscribe.
---
What you get: Dressing up is a part of adulting! For men, there's The Gentleman's Box which sends premium quality accessories that you can easily pair with your formal wear. Each box includes at least 4-6 items. Sometimes, they also throw in grooming product samples for you to try!
Visit the The Gentleman's Box reviews page for more information!
Price: Boxes start at $29 per month for the Classic box and $100 quarterly for the Premium box. 
Deal: Save $5 on your first box. Use coupon code HELLO.
---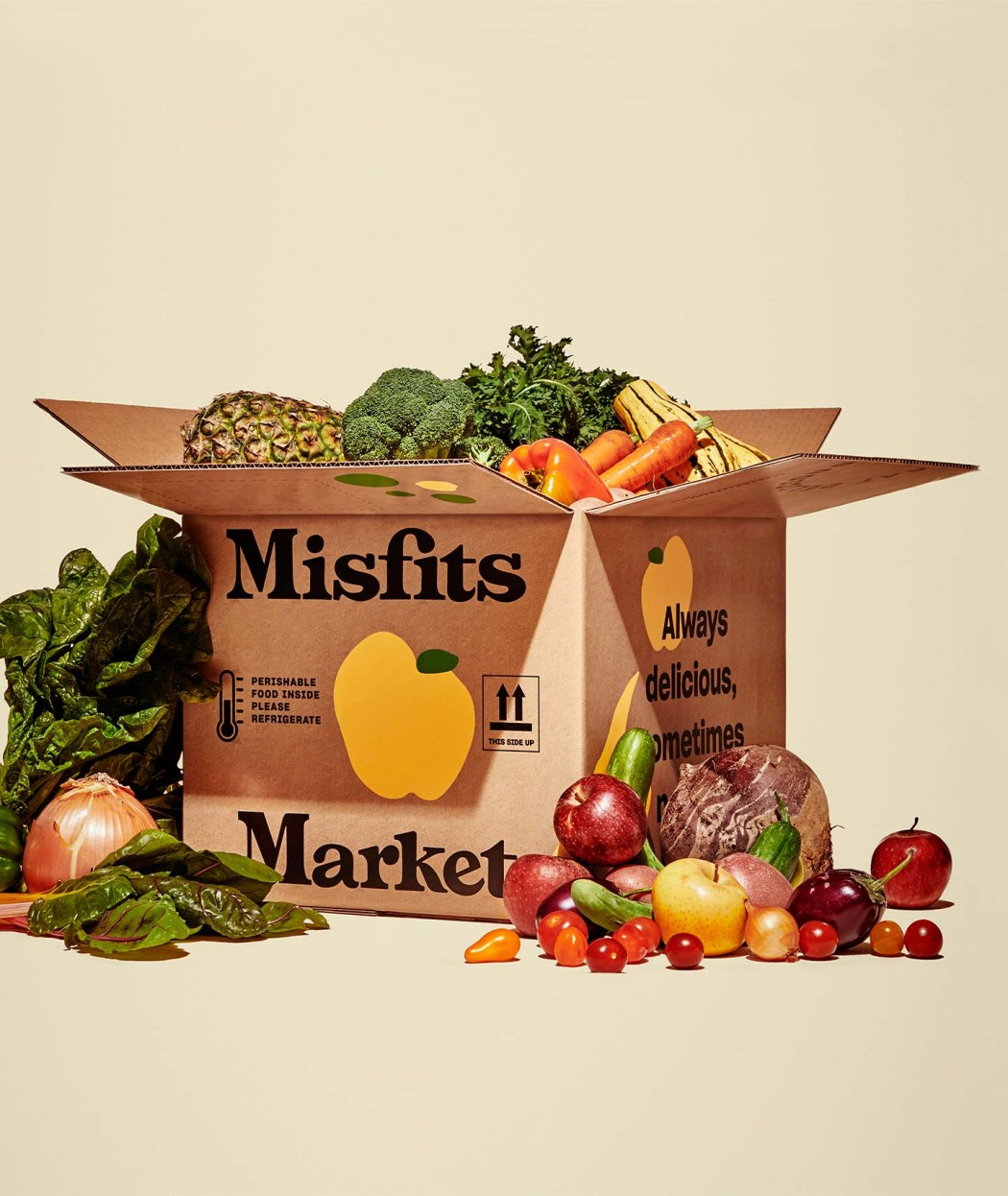 What you get: Misfits Market helps you with your adulting needs, as they offer veggies, fruits, and other food items for a lower price compared to regular shops. They also help the environment because they source products that would otherwise go to waste, only because they don't look as pretty as those displayed in grocery stores. They currently offer two boxes: The Mischief Box with approximately 10-13 lbs. of organic mixed fruits and veggies, and The Madness Box with approximately 18-22 lbs. of organic mixed fruits and veggies.
Price: You can get the Mischief starter box for $22, and the bigger Madness box for $35.
Deal: Get 30% off your first order! Use coupon code PREHOLIDAY30.
---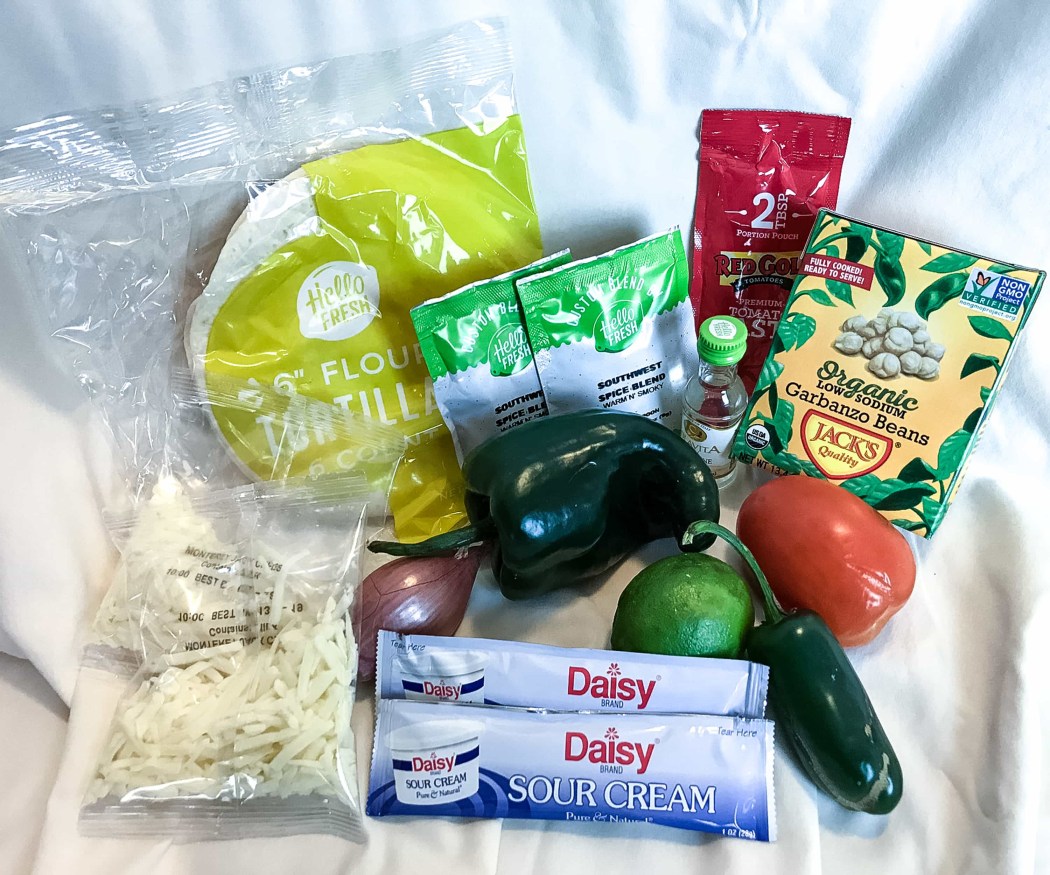 Quick and easy – Gini T

Helps to ease into learning how to cook and leaves you with the recipe so you can buy the ingredients at the store! Delicious meals that are perfect to feed the entire family – Curly Lamb
What you get: No more need to make a meal from scratch when you have Hello Fresh! Even when you're busy with your adulting pursuits, their recipes will only take 30 minutes of your time, and you don't even have to be a pro to be able to do so. You can get a 2-person meal plan or a 4-person meal plan, depending on your household size. The number of recipes per box depend on you as well. Each box has step-by-step instructions, along with individual meal kits containing all the pre-measured ingredients. On a diet? No problem because they offer vegetarian and low-calorie options. Family-friendly meal plans are available as well.
Read Hello Fresh Reviews and see previously featured recipes!
Price: Boxes start at $69 per week.
Deals:
Get $42 off your first box + free shipping, $18 off your second box, and $10 off your third, fourth, and fifth boxes – up to $90 savings! Use this link to get the deal. Valid on 4-person 3-recipe plan only!
Get $20 off your first box! Deal applies automatically, just visit and subscribe.
---
What you get: With just one flat monthly fee, you can have access to endless styles from Infinite Style BY Ann Taylor! For those whose adulting life involve dressing up regularly, this subscription is useful as it works on a set-of-3 concept, with unlimited shipping and exchanges for a flat monthly fee! You just have to rent, return, and repeat!
Price: You can rent 3 pieces at a time with unlimited box swaps for $95 a month, plus unlimited shipping and exchanges.
---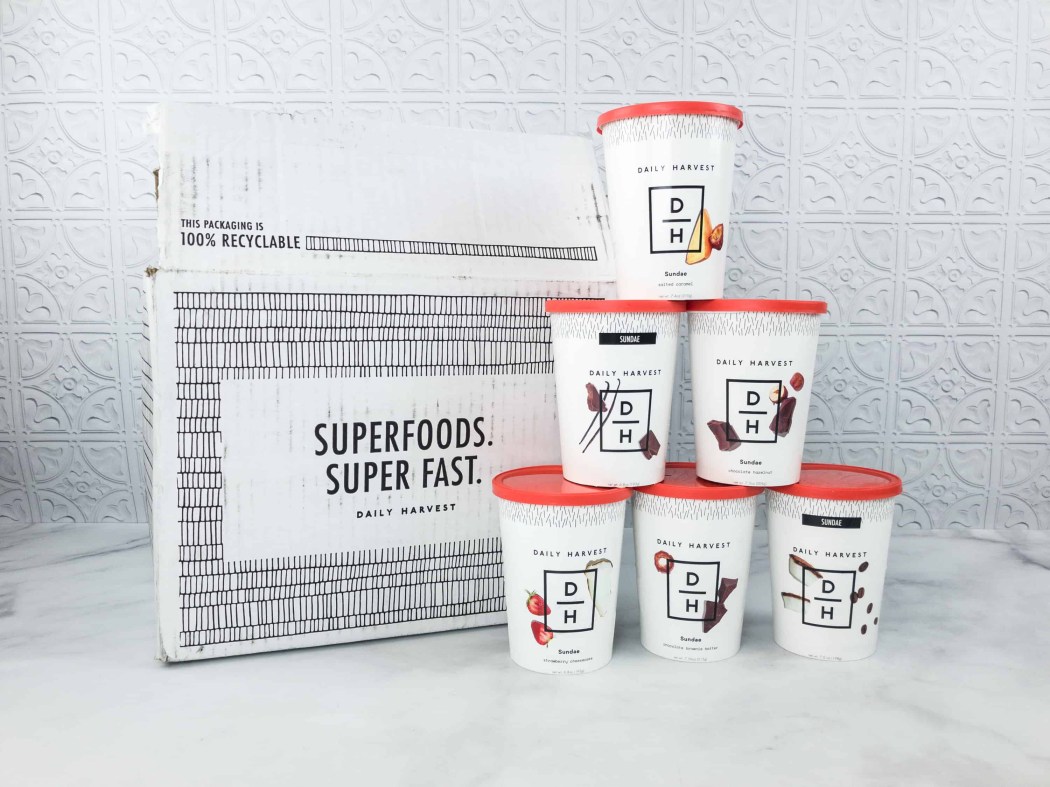 What you get: For some, adulting involves eating healthy and getting rid of junk food. Daily Harvest makes a great companion for those who are trying to eat healthily because they offer easy-to-prepare, ready-to-blend, whole food and superfood plant-based vegan meals. It includes smoothies, harvest bowls, soups, lattes, overnight oats, and even chia parfaits!
Learn more about this subscription by visiting the Daily Harvest reviews page!
Price: Cup prices start at $7.99 each at 9 cups a week.  Subscribe to their 9, 12, 24 cups per week, or 24 cups per month to save as much as $1 per cup.
Deals:
---
I think this box helps me keep my jewelry game on point. Otherwise… I probably wouldn't wear any…. – Linda
What you get: You don't have to break the bank to be able to wear high-end jewelry with your work clothes and formal outfits! There's Switch, a rental service that allows members to wear the pieces for as long as they like. There are currently 3 kinds of membership: Gold that allows you to have 1 piece at a time, Platinum with 2 pieces at a time, and Black with 3 pieces at a time. Some of the items they currently have are bracelets, bangles, earrings, ear cuffs, necklaces, chokers, and rings!
Take a peek at the Switch Reviews page to know more!
Price: Gold membership is $29 a month. Platinum is $49 and Black is $69.
Deal: Get half off your first month on any plan. Use coupon code HELLOHALF.
---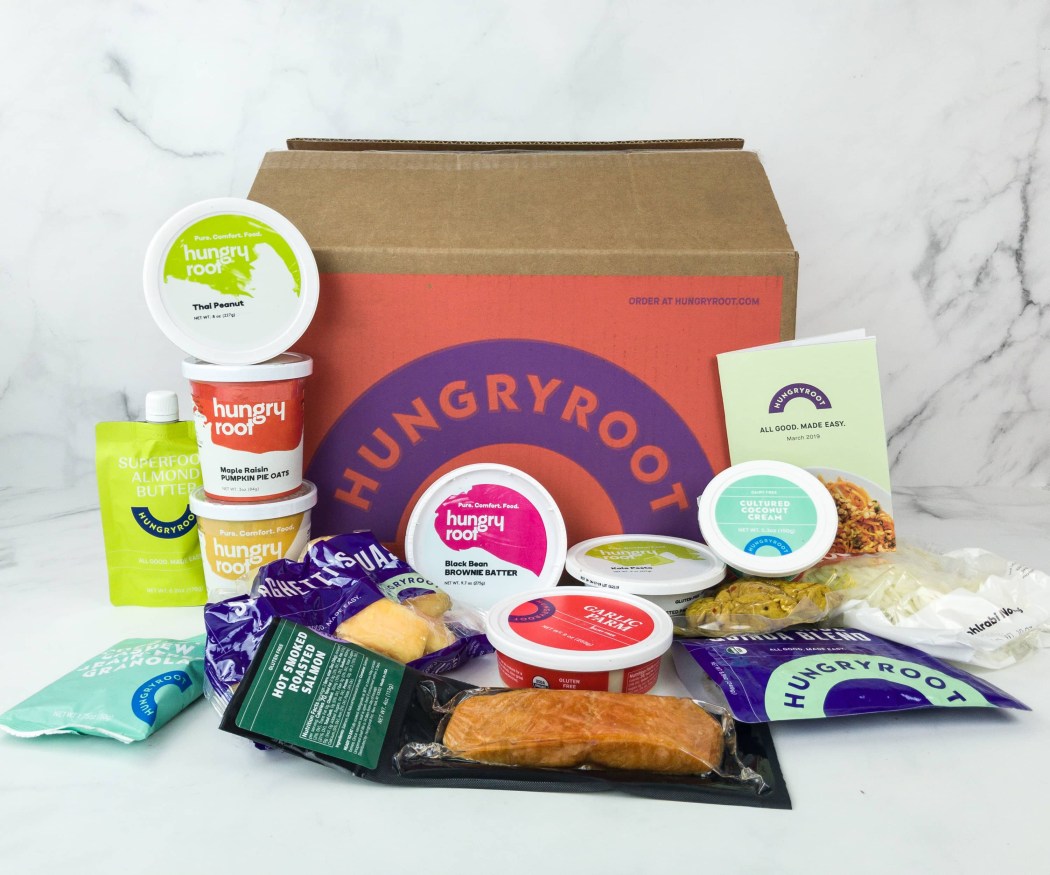 What you get: Hungryroot delivers quick and easy meals that you can whip up in less than 10 minutes – perfect for those who are too busy with adulting but still want healthy and delicious food! All their meals are plant-based, nutrient-dense, and made from real ingredients. They also care for the environment as they use eco-friendly materials for packaging.
Check out Hungryroot reviews to learn more about this meal plan!
Price: Plans start at $59 per week.
Deals:
Get 20% off your first TWO boxes! Use coupon code hr20.
Get 30% off on $99+ orders! Deal applies automatically, just visit and subscribe.
---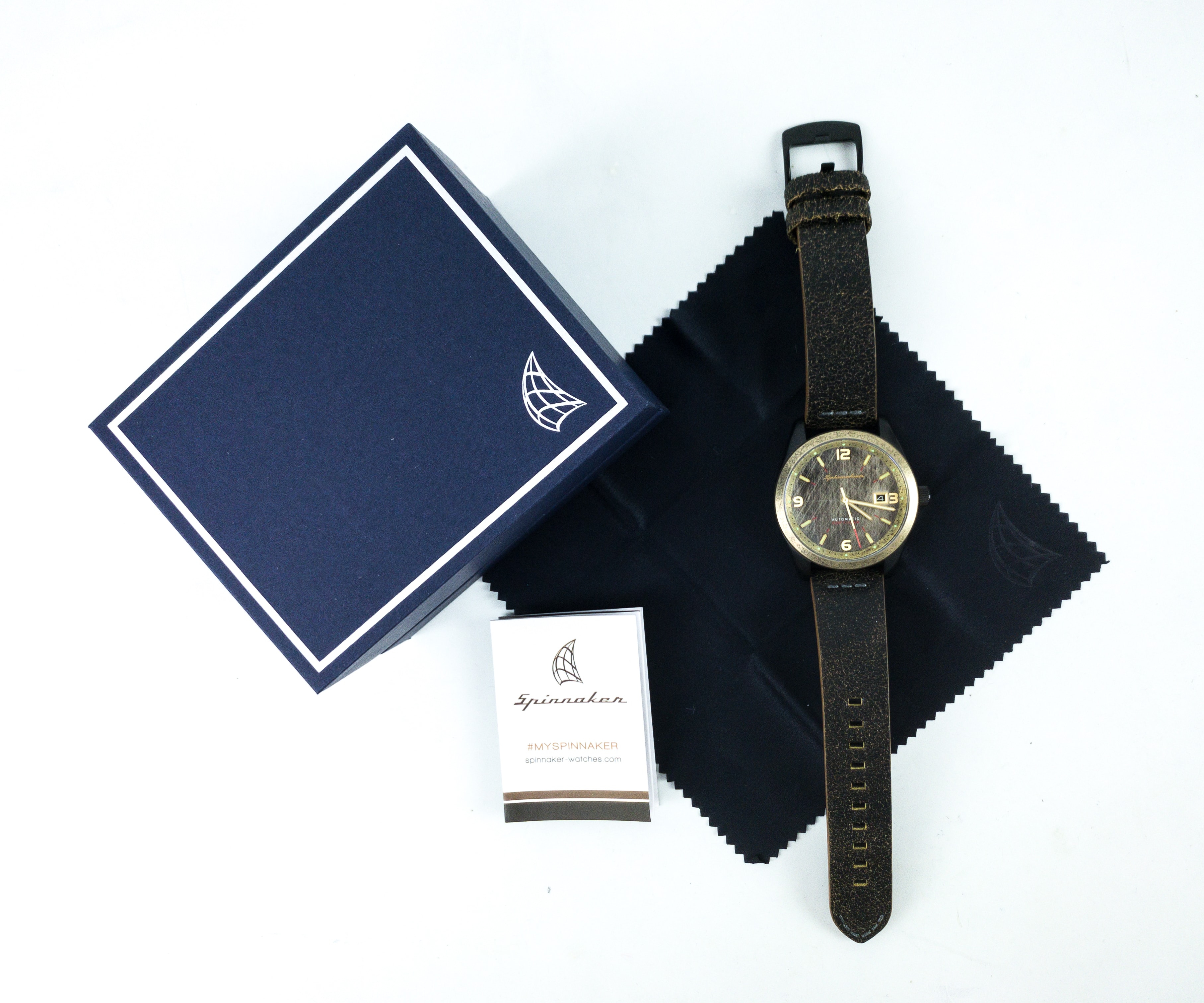 What you get: A high-quality timepiece effortlessly makes you look well-put-together. Watch Gang sends only the best watches, and they even partner with a new watch brand every month, meaning you won't get the same style each month! The subscription is perfect for those who love to accessorize with different types and styles of timepieces, especially adults who wants to be stylish without spending too much!
Visit the Watch Gang Reviews page to see what we received in past boxes!
Price: Prices start at $29.99 per month.
Deals:
Save 20% off your first month Use coupon code LIT.
Get 10% off your first box! Use coupon code GET10.
---
What you get: When you've done a full week of adulting, a cocktail night sounds really enticing! With Shaker & Spoon Cocktail Club, you don't even have to go out because they deliver the cocktail recipes by top bartenders and everything you need to make 12 drinks (4 from each recipe) straight to your door. This subscription is also a great way to discover new flavors and combos! It will make you look at your liquor cabinet in a whole new way!
Check out Shaker & Spoon Cocktail Club reviews and see past box contents!
Price: The subscription costs $50 monthly, and if you can also go for the quarterly ($135), semi-annual ($250), and annual ($480) subscription options.
Deal: 15% off 1 & 3 month subscriptions! Use coupon code HELLO15. Cannot be combined with any other deal, only for first time subscribers.
---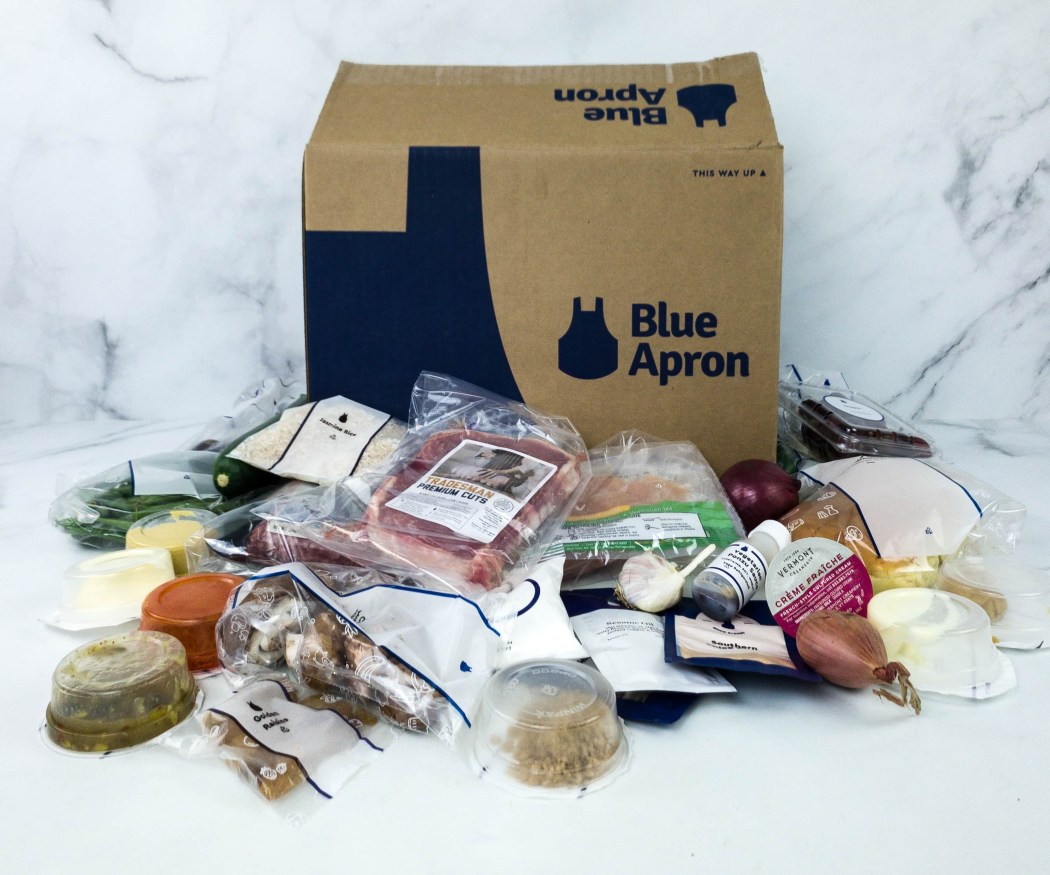 Loved the freshness of the food and the recipe cards are fantastic! – Ida G.

Simple, tasty, and a dinner for 2 – no one leaves hungry – Janet
What you get: Blue Apron subscribers get their hands on chef-designed recipes, which may include meals inspired by international cuisine, one-pan dishes, and classics! It makes adulting easier as they include step-by-step instructions and most of the ingredients needed, packed with recyclable ice packs using eco-friendly packaging that keep your food at their best condition. 2-Person recipes and 4-Person recipes are available, as well as options for those who have dietary preferences!
Check out Blue Apron Reviews page to see past recipes featured in our boxes!
Price: Plans start at $59 per week.
Deals:
Get $84 off on your first four Blue Apron boxes – that's $21 off each! Use this link to get the deal.
Save $60 on your first THREE boxes - that's $20 off each box! Use this link to get the deal.
---
What you get: SnackSack is one of the best snack boxes around as they got a lot of variety: vegan, gluten-free, or just regular snacks! The boxes are always full to the brim with a combination of organic, non-GMO, gluten-free, all-natural, vegan, and fair-trade snacks. You can choose from 3 box options which are the Regular Box, Vegan Box, and Gluten-free Box. This subscription is perfect for adults who love snacking!
Visit the SnackSack Reviews page for more details!
Price: The subscription costs $22.95 each month.
Deals:
---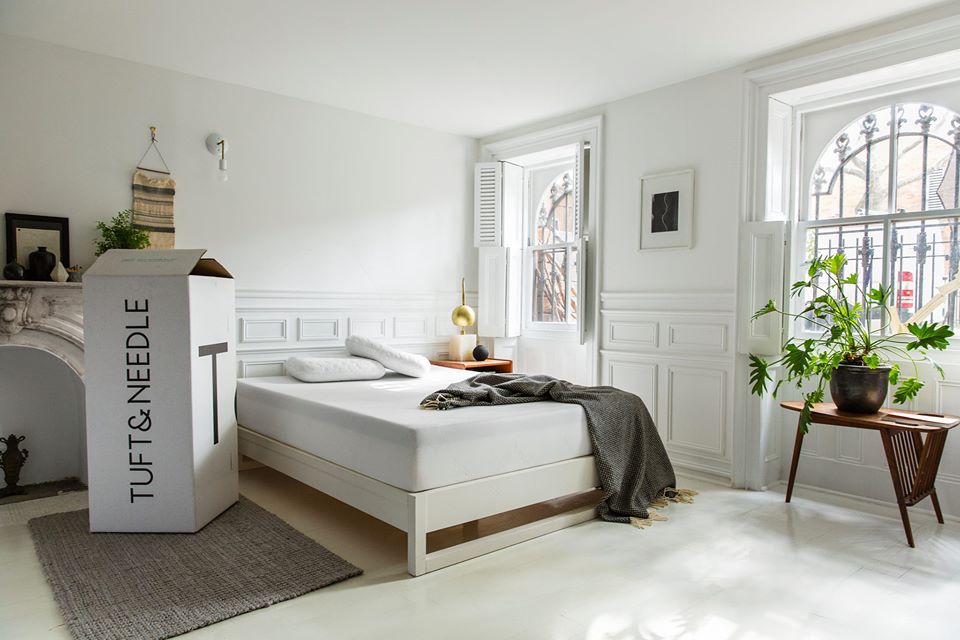 What you get: As we grow older, we are looking for products and services that will definitely make us feel comfortable! Tuft and Needle is an online mattress purveyor that ships mattress-by-mail directly at your door. Your ordered mattress will arrive sealed and rolled, so you can easily set it up, even by yourself! They definitely reinvent and improved sleeping products!
Check out our Tuft & Needle Reviews page to know more!
Price: The box cost starts at $750.
---
This subscription box was voted on to the list, but has since shut down. We recommend Thrive Market as a good alternative.
What you get: Get high-quality products without adding cost for the middleman, and ships directly to you via Brandless! You don't have to pay extra costs for those unnecessary steps so you can easily enjoy your products and save time and money! You can join B.More so you'll get free shipping for every order. Choose from their wide product choices, from health products to dog care! Also, their products are healthy and environment-conscious!
Check out our Brandless reviews and learn more about this amazing subscription!
Price: You can get the subscription for as low as $25, with free shipping.
---
There you have it, our best subscription boxes that will help you with adulting! What's your favorite on the list?
Don't forget to check out our readers' choices for all the best subscription boxes in every category!
Say Hello to more Boxes to help you Adult!