Eating sweets makes you feel more relaxed, motivated, and happy. So, if you're the type of person who can't live without candies, subscribing to a candy box is one of the easiest ways to get a regular supply of fresh and yummy candies. Candy subscription boxes can be enjoyed by all ages. Many of these subscriptions cater to your sweet tooth, but there are also boxes that contain a wide range of candies — including sour candies, spicy candies, gummy candies, and more! Some candy subscriptions even include a selection of candies from around the world. Or, you can choose to get surprised and get a surprise candy box. So grab a sweet treat and read our list of the best candy subscription boxes below.
Don't forget to hit the heart button at the top of this post to save it for later so you can try more boxes on the list! You can also check out our complete list of candy subscription boxes!
The Best Candy Subscription Boxes for Sweet Tooths!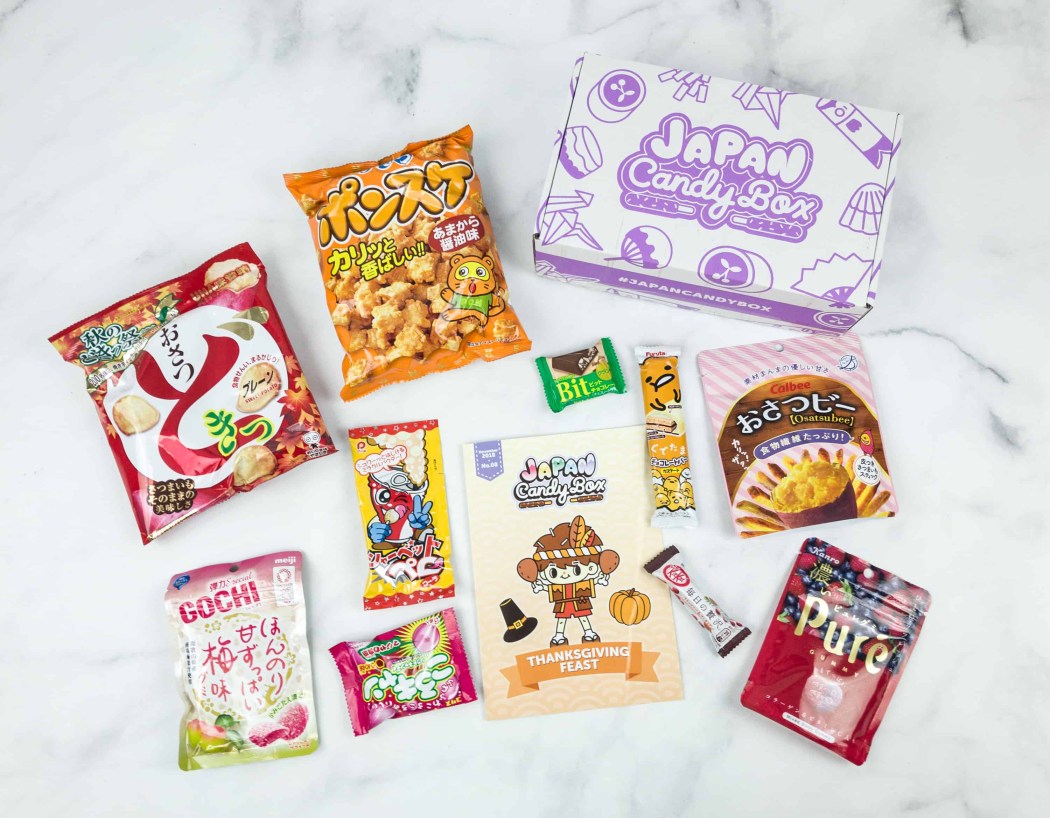 Image from: our review
Why We Love It: Japan is known for its really unique candies, and Japan Candy Box makes sure you get the best and freshest ones, even when you just stay at home! Each box contains a mix of 10 Japanese sweets and snacks, which includes seasonal and exclusive flavors. The boxes are also themed, making it more fun and exciting to open every month. There are crowd favorites from past boxes like Pocky, KitKat, Pretz, Calbee, Milky, Glico, Meiji, Hi-Chew, and more!
Check out Japan Candy Box reviews for past box contents!
Price: The box costs $24.90 per month, or less when you prepay 6 months and 12 months.
---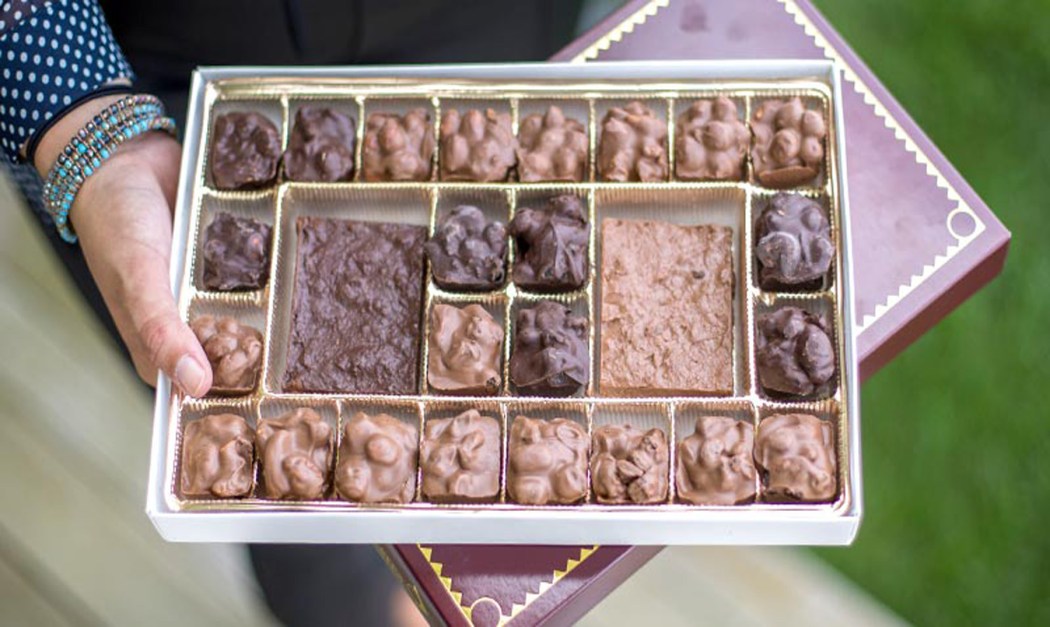 Image from: Chocolate of the Month Club
Why We Love It: Chocolate of the Month Club brings you close to the world's best chocolatiers! Each month, members will receive traditionally-made and hand-crafted chocolates containing fresh and wholesome ingredients. They also release a calendar of featured chocolates, so you'll be up to date on what treats you will get. 
Price: You can get the subscription starting at $34.95 per month.
Deal: save $10 off a 6-month subscription Use coupon code Discount1.
---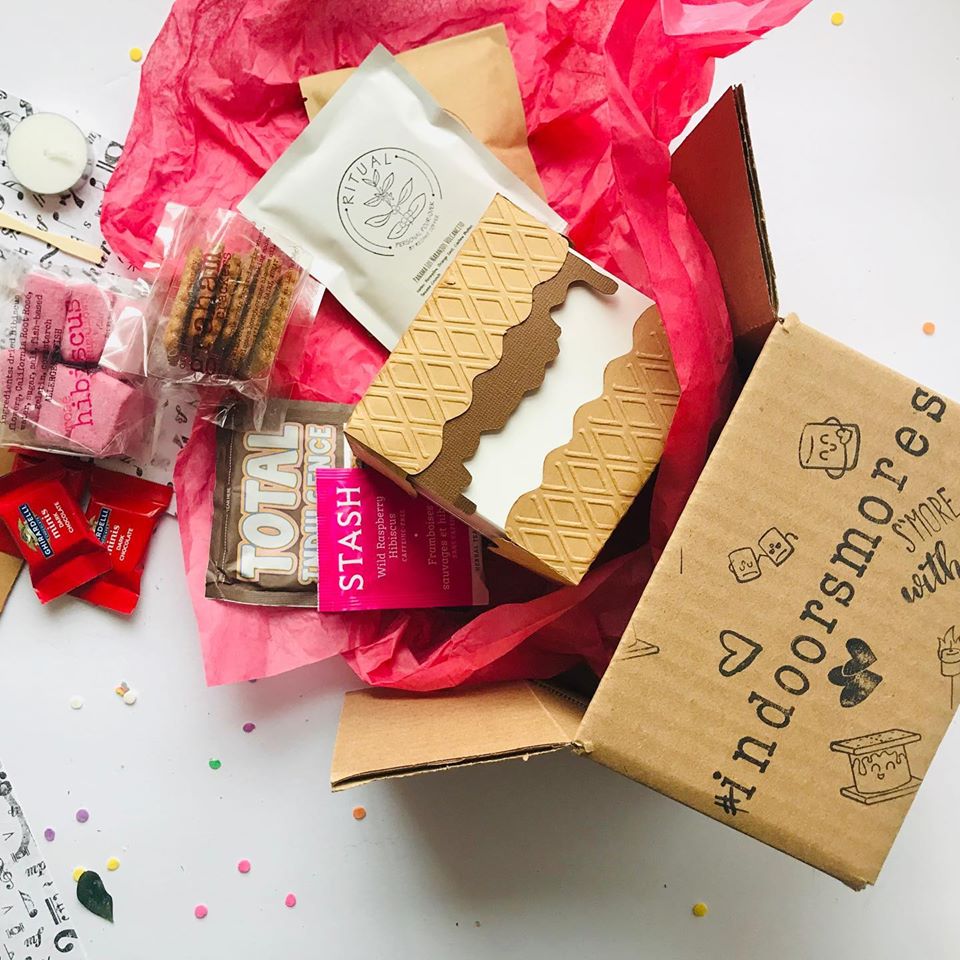 Image from: Marshmallow of the Month Club by Edible Opus
Why We Love It: Marshmallow of the Month Club by Edible Opus uses all-natural ingredients to infuse flavor and brighten their luscious marshmallows. Instead of pork or bovine gelatin, they use fish-based gelatin for everyone to enjoy. The marshmallows are also egg- and corn syrup-free, no more guilt in enjoying it! Each month, they also pair their marshmallows with a single serving of hot beverage, you can choose tea, cocoa, or coffee!
Price: The subscription costs $15 a month.
---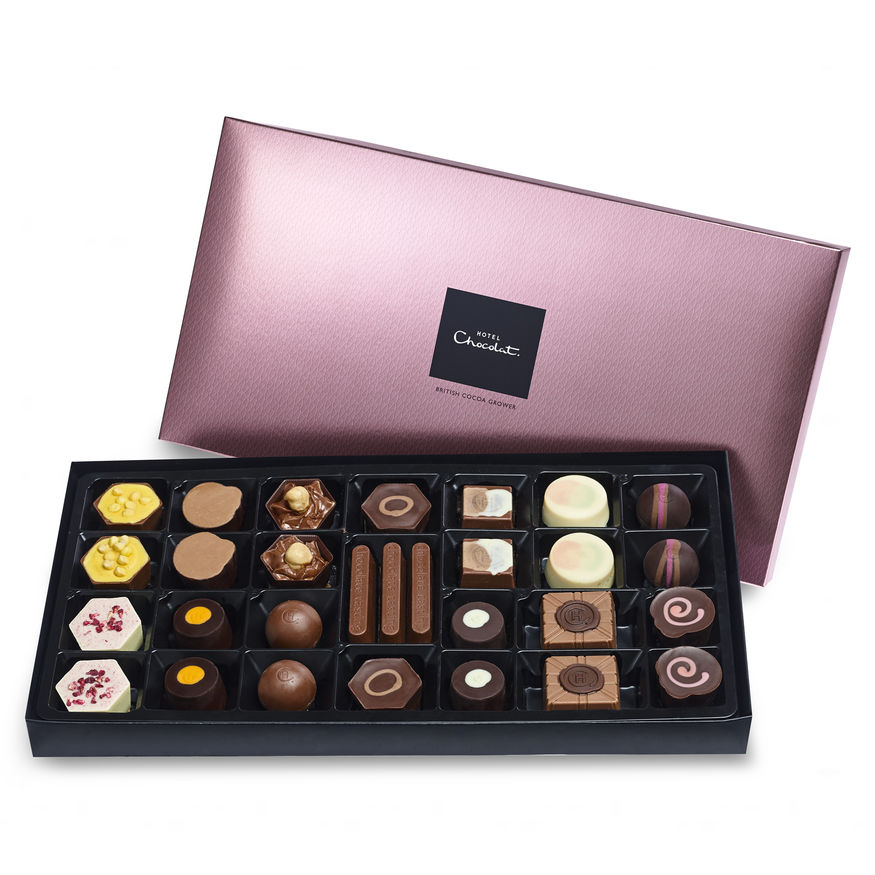 Image from: Hotel Chocolat Tasting Club
Why We Love It: Get the pure and authentic goodness of cocoa from every box of  Hotel Chocolat Tasting Club. Cocoa is the number one ingredient of their chocolates—no artificial additives or extenders. Each month, expert chocolatiers invent new recipes to debut alongside a lovingly chosen selection of classics and high-scorers, and they're delivered straight at your door! The Sleekster Subscription will give you the most celebrated recipes in their entire collection available in six different genres – Everything, Milk to Caramel, Serious Dark Fix, Patisserie, Fruity, and Tipsy. You just have to enjoy goodness when they arrived!
Price: Boxes start at £22.95 (about $28) per month.
---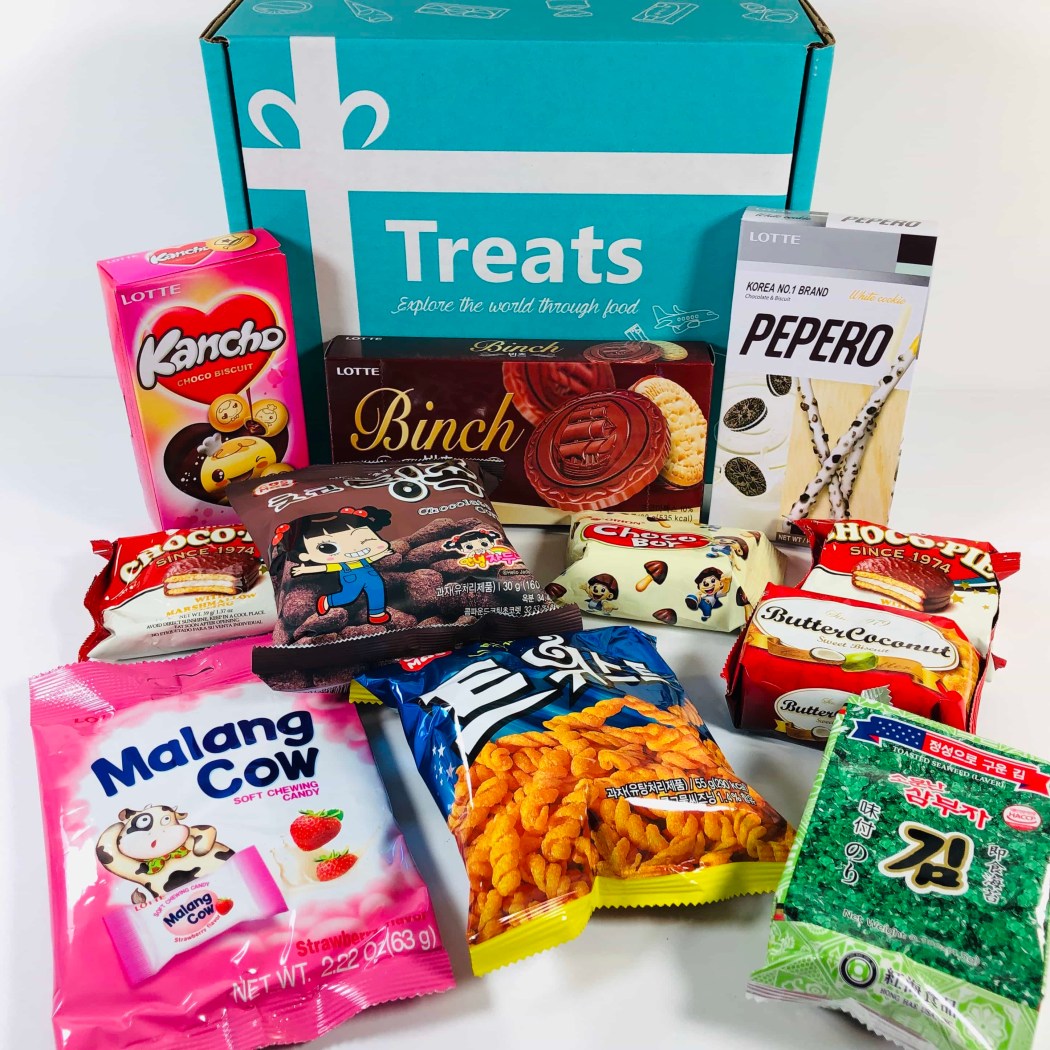 Image from: our review
Why We Love It: Treats has eclectic and interesting goodies from around the world every month and, of course, it includes candies! You can also choose from the following pack options: Standard Pack offers 4-5 items, while the Premium box offers up to 10 items. Everything comes in its original packaging, often solely in the language of the featured country!
Visit the Treats reviews page to know more about this amazing subscription!
Price: The subscriptions start at $13.95 per month.
Deal: Save 15% on your first box! Use coupon code HELLO15.
---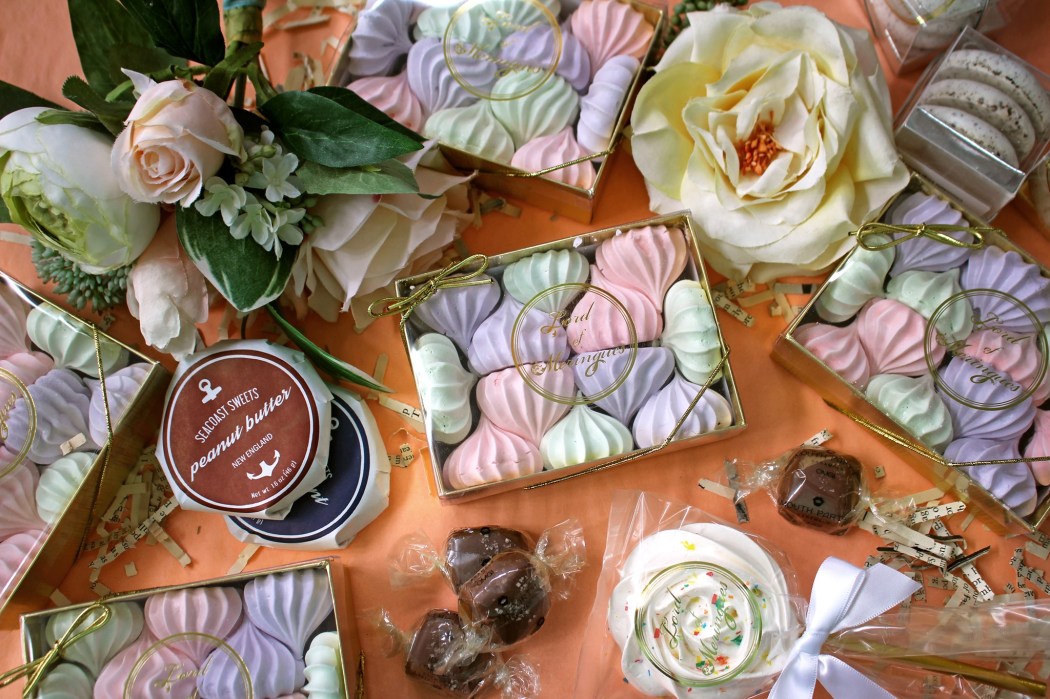 Image from: Candy Care Package
Why We Love It: Candy Care Package will not only satisfy your sweet cravings, but it will also let you support small businesses! Each month, you will receive a selection of the finest candy confections from small-batch makers, and for 25 Candy Care Packages shipped, some lucky people will receive a "Golden Tiny" surprise hidden within the package!
Price: The subscription cost starts at $28.99 each month.
---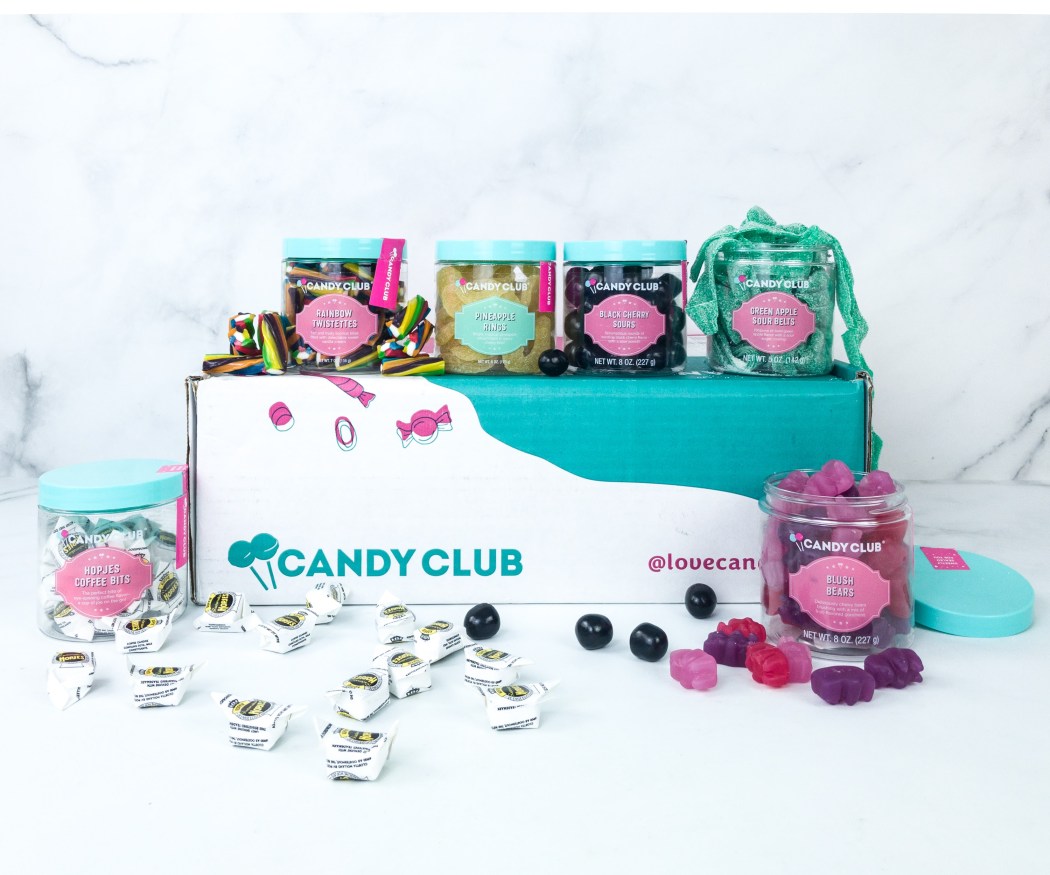 Image from: our review
Why We Love It: Candy Club features both classic candies and new candy discoveries! Each box includes 6 containers of candy in smaller twist-lid jars, complete with weights and printed nutritional information right on the jar. Get the Fun Box and receive six 6 oz candy cups or the Party Box and receive six 13 oz candy cups. You can also choose between Mostly Sweets or Mostly Sours to satisfy your taste buds! 
Check out the Candy Club reviews page for more details!
Price: The regular box is $49.99 per month, and you can also get the Party Box size for $69.99 per month. Save more with their 3-month or 6-month subscription plans! 
Deal: Get free shipping on your first month. Use coupon code SWEETFS.
---
Image from: Classic Candy Box
Why We Love It: If you miss the awesome candies from yesteryears, here's Classic Candy Box and they will deliver these treats right at your doorstep! Each month, you will receive 1 to 1.5 lbs of candy, approximately 25-35 pieces. From Slo Pokes to Pixie Sticks, they will bring back your childhood happiness!
Price: You can subscribe for $22.97 every month, and save up to $36 when you opt for the 3, 6, or 12 months plan.
---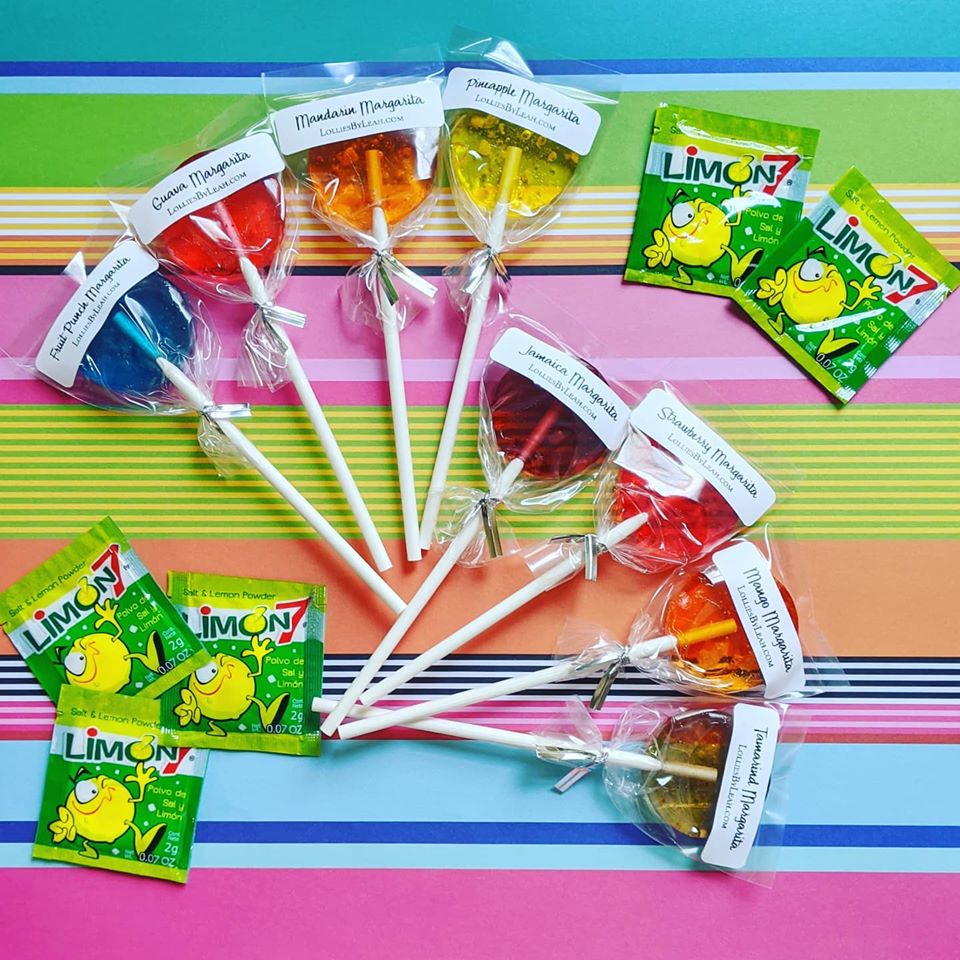 Image from: Lollies By Leah
Why We Love It: LollyBox by Lollies by Leah sends gourmet lollipops right to your doorstep every month! In each box, you'll receive 16 unique hand-poured, gourmet lollipops curated around a new theme.  Past themes include Return to Hogwarts, Disney, BooBox, Alice in Lollyland, and more exciting ones! It's also the perfect gift to share with your family and friends!
Price: Subscribe for $20 each month.
---
Image from: Stony Acres Maple
Why We Love It: Stony Acres Maple sends pure maple sugar candies shaped like maple leaves. They are not just sweet treats for yourself, but you can also share the yummy candies with friends and family, they make great party favors too!
Price: You can get the monthly gourmet maple candy box for $16.95.
---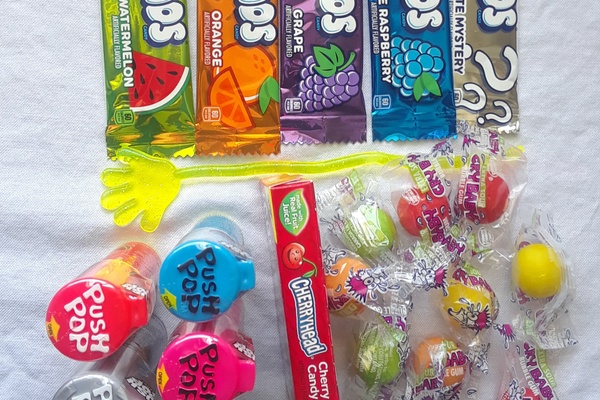 Image from: Stony Acres Maple
Why We Love It: Bring your childhood back with delectable candies from Nostalgia Candy Box! They offer a large assortment of retro candies, from Pop rocks to Laffy taffy, Bottle caps to Nerds rope, they all have it! Feel extra nostalgic when you enjoy chewing on these candies from your childhood. With each magical bite, your childhood memories will flash right before your eyes. You'll find amazing candies and different sweets that will take you on a trip down memory lane.
---
Image from: Stony Acres Maple
Why We Love It: Snoqualmie Falls Candy Shoppe offers an assortment of candies monthly delivered straight to your doorstep. Relive the past with their classic candies from the early 1900s and enjoy chewing trendy ones from the present times. Each box will be a fun mix of old favorites, seasonal treats, and new candies. It could be taffies, gummies, sours, savory, or something else that you could think of! Taste what your grandparents used to enjoy in the past and try what kids these days enjoy snacking on!
---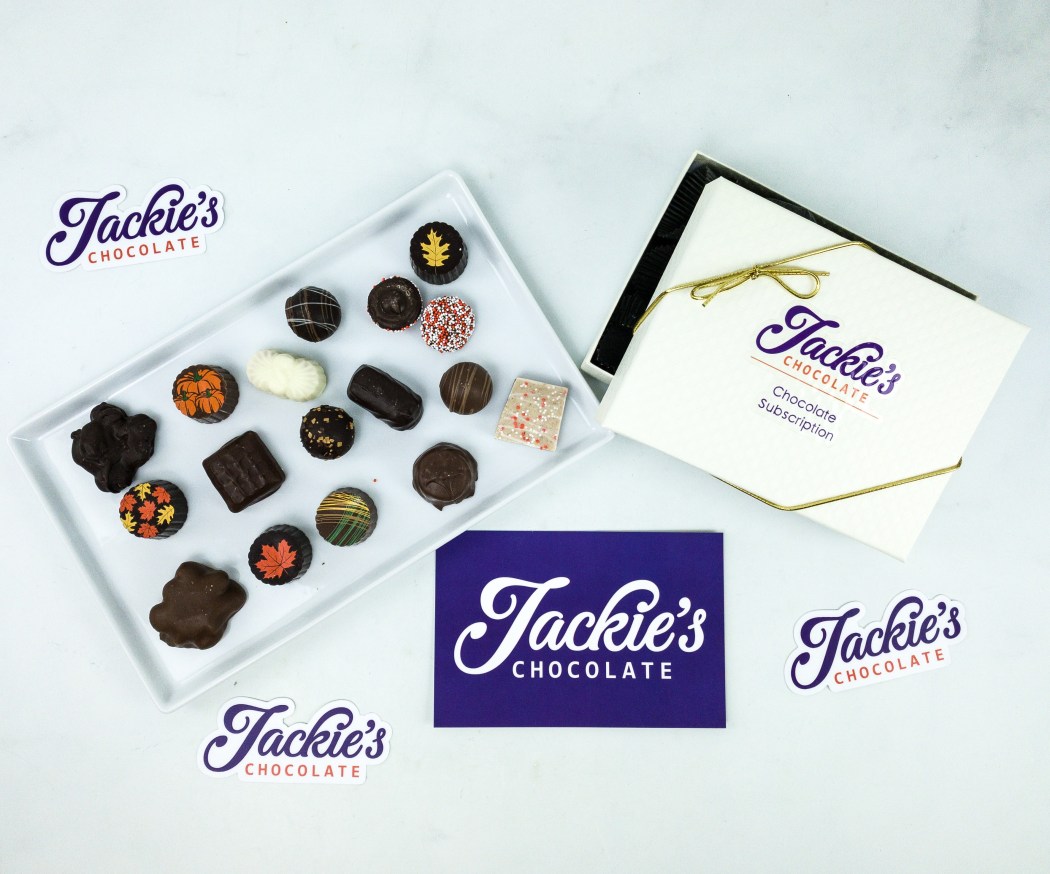 Image from: our review
Why We Love It: Jackie's Chocolate offers handmade, gourmet artisan chocolates and candies! Each month, you will receive delicious and mouth-watering truffles, bonbons, creamy caramels, dark and white chocolates a more! There are various subscription sizes available: 1/2 lb is perfect for individuals, 1 lb is great for sharing, and 3 lbs is enough for the whole family or office!
See Jackie's Chocolate reviews page to know more!
Price: You can subscribe for $29.95 each month. 
Deal: Save 15% off any subscription! Use coupon code HELLO15 .
---
And that's the list for the best subscription boxes for Candies! Which do you think is perfect and will satisfy your sweet tooth?
We also have a list of all the best subscription boxes in various categories! If you want more recommendations, check it out!
Say Hello to more Subscription Boxes for Sweet-tooths!