Clearing up acne often goes beyond the simple advice of staying hydrated and getting enough sleep. If you have acne-prone and sensitive skin, achieving a clear complexion may require specialized and sometimes expensive treatments, along with diligent skincare practices and a balanced diet. Luckily, there's a fantastic solution to help you on your journey: acne subscriptions.
These subscription boxes offer a wonderful and effective way to access the acne treatments and products you need. With carefully curated boxes tailored to address acne concerns, you can discover a range of skincare solutions that are specifically designed to combat breakouts and promote healthier skin.
Show More (10 items)
These boxes bring acne treatments right to your doorstep, ensuring you never run out of your essential anti-acne products. With scheduled deliveries, you can say goodbye to the hassle of restocking. But that's not all – these acne cure subscriptions can even personalize your experience. Some offer quizzes to curate the perfect products for your specific skin concerns, while others invite you to share pictures for expert analysis. You'll even have the opportunity to engage directly with in-house experts, getting answers to your burning acne-related questions.
Ready to embark on your journey to clear skin? We've handpicked the best acne subscription boxes for you to explore and discover the solution that works best for you. Get ready to say hello to a blemish-free complexion!
The Best Acne-Fighting Subscription Boxes!
Image from: Curology
What You Get: Curology doesn't let you take your journey towards clear skin alone with their acne skincare kit. They'll send you customized acne treatments based on your skin needs with your name on the label. You'll be partnered with a licensed dermatology provider to evaluate your skin condition by asking you questions about your skin profile, skin type, and medical history. Expect a box knocking at your door which contains a custom 2-minute routine treatments using only three simple ingredients, specially tailored for you!
Deal: Get 30 days FREE trial! Deal applies automatically, just visit and subscribe. Just pay $4.95 shipping!
---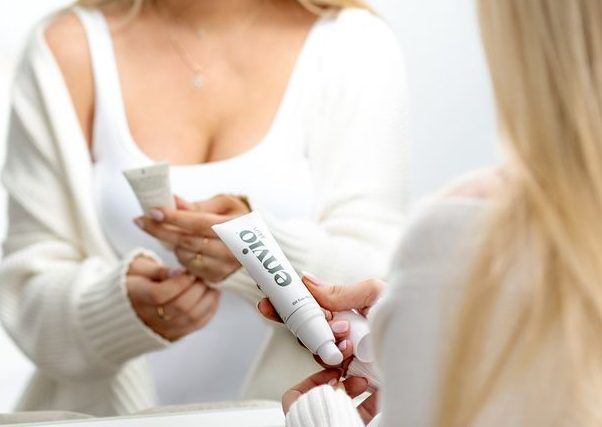 Image from: Envio
What You Get: With Envio, taking care of stubborn acne is a breeze! This brand offers two skincare systems to help you achieve clearer skin. While the Daily Essentials Duo is a 2-step routine with gentle cleanser and acne fighter gel serum, plus a free clarifying face mask, the Daily Essentials Trio includes everything from the duo system, plus a gel moisturizer. There's even an option to select how long you want your supply to last – Value Size (90-day) or Regular size (30-day). All products offered are gentle on the skin and tough on acne, ideal for bringing you your most desired results. Simply choose the system that best fits your needs and supply size so you can start a journey towards bright, acne-free skin!
---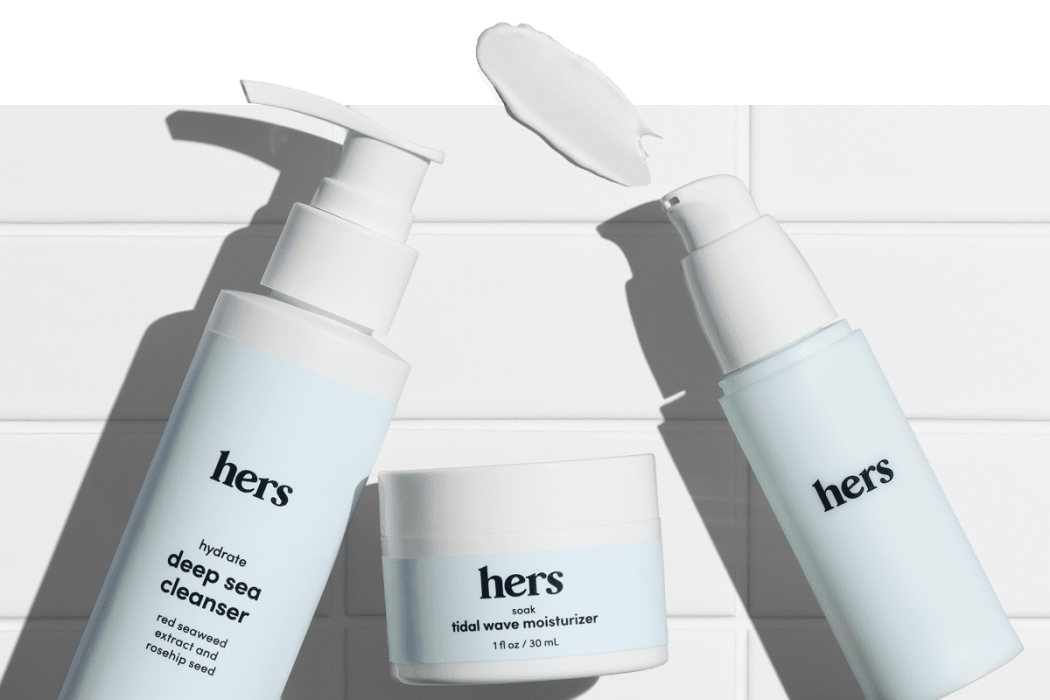 Image from: hers
What You Get: Keep your face free from acne when you use hers. They send customized prescription acne treatments that could help you in your dilemma covered by their 90-day money-back guarantee. The Clear Skin System is tailored to treat specific acne issues like inflammatory acne, fungal acne, blackheads, whiteheads, and more. It consists of a deep-sea cleanser, custom acne face cream, and a tidal wave moisturize for maximum results. You first need to answer some questions about your skin issues, and you'll get expert medical recommendations from professionals to help you get rid of stubborn acne. Afterward, formulas are blended in small batches and shipped directly to your door!
---
Image from: Proactiv
What You Get: Get good results with every Proactiv product you use. This subscription provides a three-step system to help you with your acne problems. This system combines strong acne-fighting medication with mild formulas, making sure your skin stays healthy, moisturized, and free from breakouts! Choose from three solution systems they offer: Original, for oily and combo skin; Hydrating, for dry or sensitive skin; and Advanced, for inflamed & stubborn breakouts. You'll get just the right products to cure breakouts at the best prices, plus a free routine-boosting gift! Subscribers can enjoy lots of benefits like exclusive discounts, special promotions, insider access to the latest product launches, and more.
---
Image from: Dermala
What You Get: Tired of acne popping out over and over again? Dermala brings the solution directly to your doorstep every month. This personalized acne treatment targets both the inside and outside of your skin, leaving you only with clear skin. So whatever type of skin you have – oily, sensitive, or dry, they've got the perfect acne treatment kit that'll help you cure stubborn acne and breakouts. All you have to do is take a quick skin quiz so they can address your specific skin needs. Each FOBO (fear of breaking out) Acne Treatment Kit includes pimple patches, cleanser, supplement (pre+probiotic mix), and am/pm acne treatment. All formulations are all-natural, cruelty-free, dermatologist-tested, and no chemicals added, so you're sure it's safe and effective to use.
Deal: Get 20% off on your first one-time order! Use coupon code HELLOSUBSCRIPTION.
---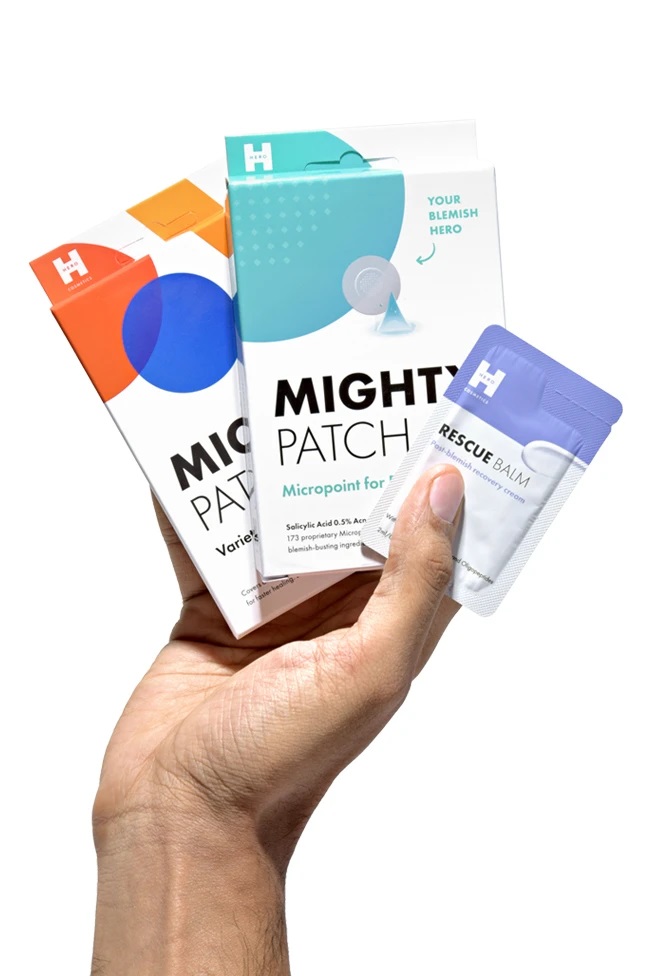 Image from: Hero Cosmetics
What You Get: Conceal and let acne heal with Hero Cosmetics. This subscription delivers the highest quality acne-fighting products that actually work! The hydrocolloid patches work like magic as it has a gel layer that's formulated with the best ingredients to absorb water and fluids like pus, leaving your skin clear of acne. These are made with no harsh chemicals that can damage the skin, so you know you'll only be getting good things. Plus, these are easy to use and portable. You also have the option to build your own bundle for discounts and save more bucks! Unlock free shipping within the US when you spend $35 or more.
---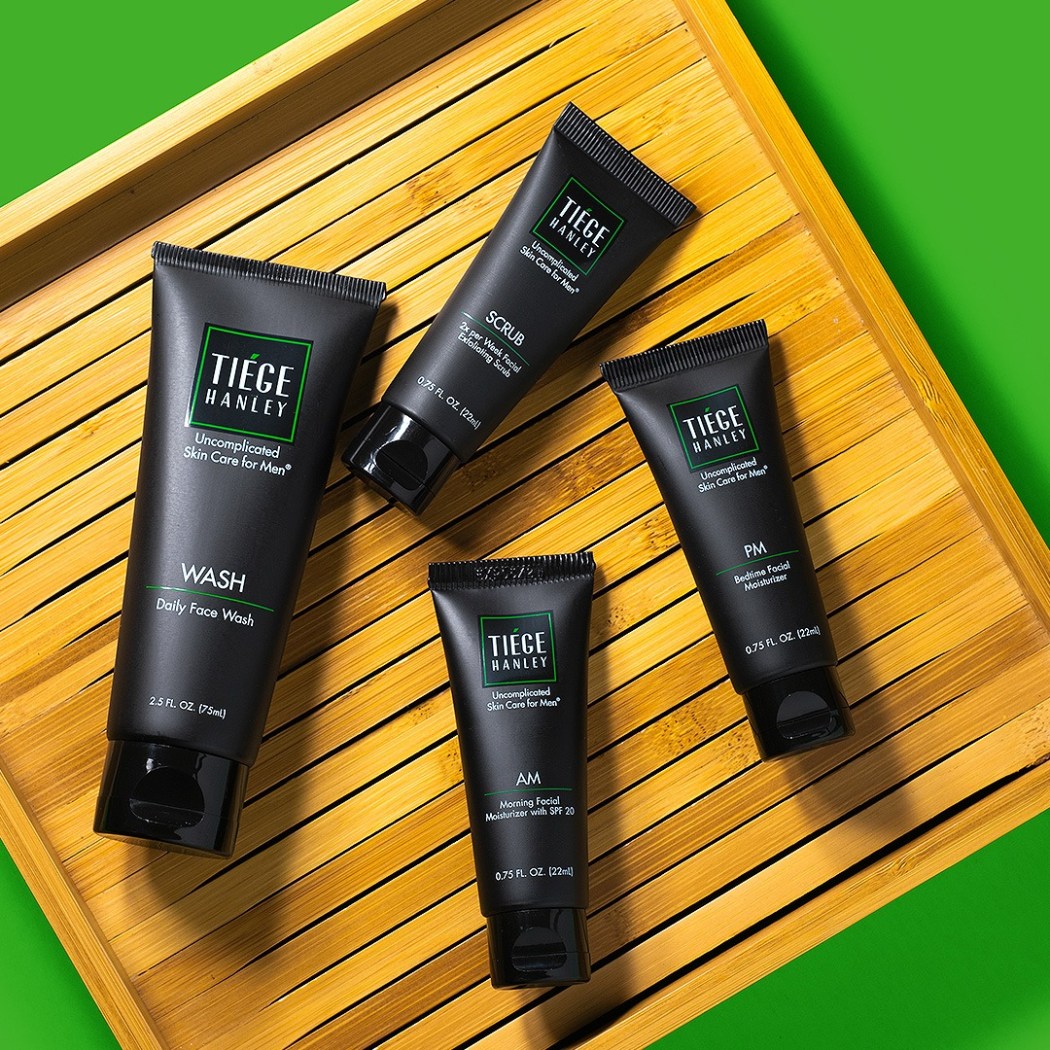 Image from: Tiege Hanley Acne System
What You Get: Tiege Hanley Acne System is a monthly subscription exclusively designed for men. They provide an acne system recommended by dermatologists to reduce redness and swelling and even prevent future breakouts. Available are 2 subscription tiers they offer – Level 1, for mild acne and Level 2, for severe acne. Each box contains a wash, scrub, morning facial moisturizer, and daily moisturizing acne cream (which doubles when you choose level 2). The combination of these products helps battle acne without draining out moisture from your skin. It also comes with a guide on how to use the products and in what order would you use each one. No complicated skincare routine for men, just bringing the best in their skin!
Deal: Get 20% off your first box. Use coupon code HELLO20.
---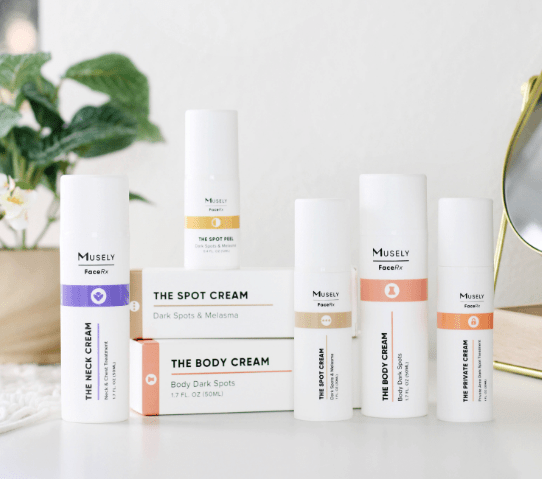 Image from: Musely
What You Get: Musely helps in achieving acne-free skin in the most convenient way. No more long drives to the derma clinic! Instead, you'll receive prescription skincare products at your convenience. They make sure to treat all your skin woes by giving you an online assessment with dermatologists, then they customize formulas and freshly compound medications based on your answers. Say goodbye to pharmacy lines because your personalized acne treatment will be sent straight to your doorway! You can even download an app that will serve as your eNurse, providing guidance to your skincare journey.
---
Image from: kidskin
What You Get: Puberty hits, and so is stubborn acne. Preteens and teens also suffer from this dilemma, but kidskin is here to help with that! They provide skincare that's safe, gentle, and effective on the skin – kid-tested and parent-approved! Tame these breakouts using the 3-step Acne Kit, which includes a foaming cleanser, serum, and calming moisturizer. There's nothing for parents to worry about as these formulations are vegan and cruelty-free with no sulfates, parabens, gluten, or synthetic fragrance – completely safe to use! This makes the perfect choice for preteens and teens towards clear and hydrated skin!
---
Image from: Honest Beauty
What You Get: Honest Beauty is a line of skincare formulated to match the highest standards of The Honest Company. Every kit comes in a set of three that will help you tame stubborn acne and achieve clearer skin. These 100% cruelty-free products will not only cleanse your acne-prone skin but also treat and soothe it. The clearing acne regimen kit includes a clearing cleanser (60ml), clearing night serum (15ml), and soothing daily moisturizer (30ml). It'll clear breakouts and help radiate your skin for that visible glow. With the help of this subscription, you'll worry no more about acne!
---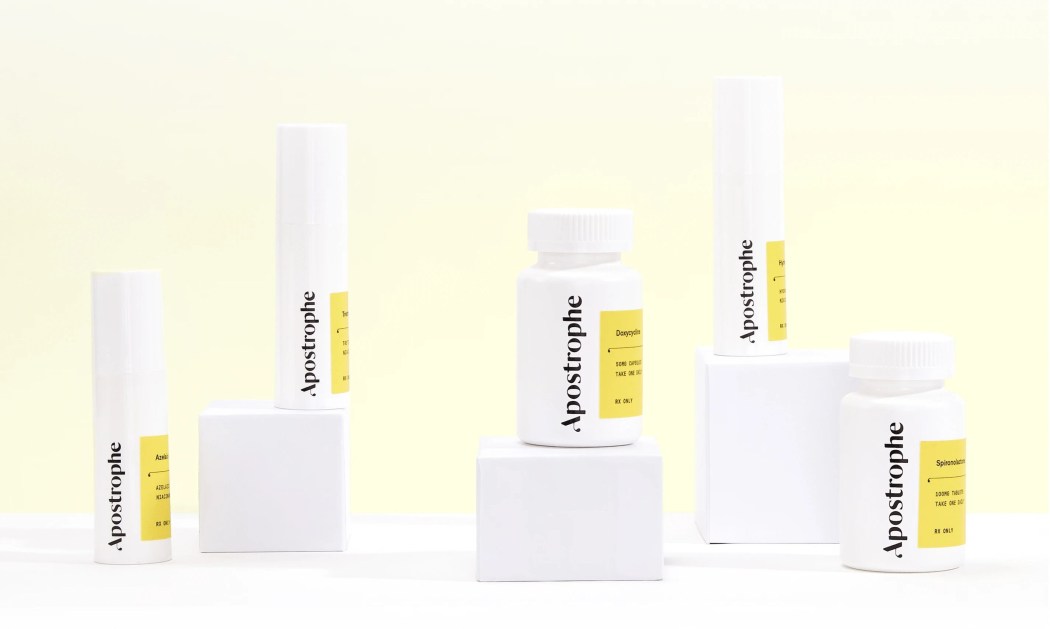 Image from: Apostrophe
What You Get: Spend less money on products with excessive ingredients. Apostrophe brings a credible solution to all your acne problems. They offer acne treatments that deliver the best results – gimmick-free! To get started, all you need to do is answer a few questions and send them a selfie. A dermatologist will then assess your selfie, medical history, and skin peculiarities. From there, they'll send you just the right treatment you need to achieve your skin goals! An expert fee of $20 will get credited towards your prescription purchase. With these treatments, you'll never have misinformation on how to treat your skin!
---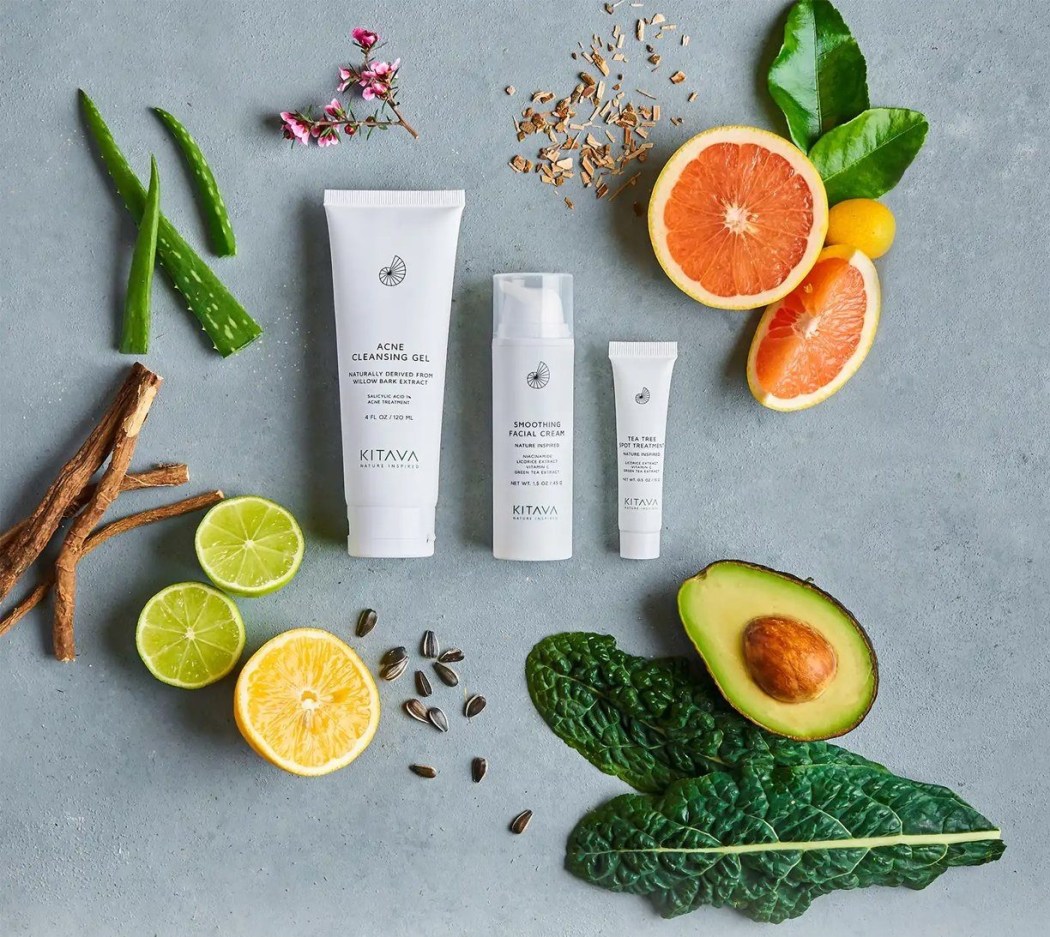 Image from: KitavaMD
What You Get: With KitavaMD, you'll see visible results in a short span of time. They provide non-toxic, cruelty-free, plant-based formulas to help you get rid of breakouts without the harmful side effects. Their three-step treatment regimen works together to give you a complete acne solution that you'll surely love. Receive one acne cleansing gel, a smoothing facial cream, and a tea tree spot treatment when you purchase their acne skincare kit with a complimentary travel bag that fits them all! It's the magic of science and nature, so you've got nothing to worry about!
Deals:
Get 15% off on your first order! Use coupon code WELCOME15. Does not apply to subscriptions.
Get 10% off your first Acne Skincare Kit subscription! Use coupon code TAKE10.
---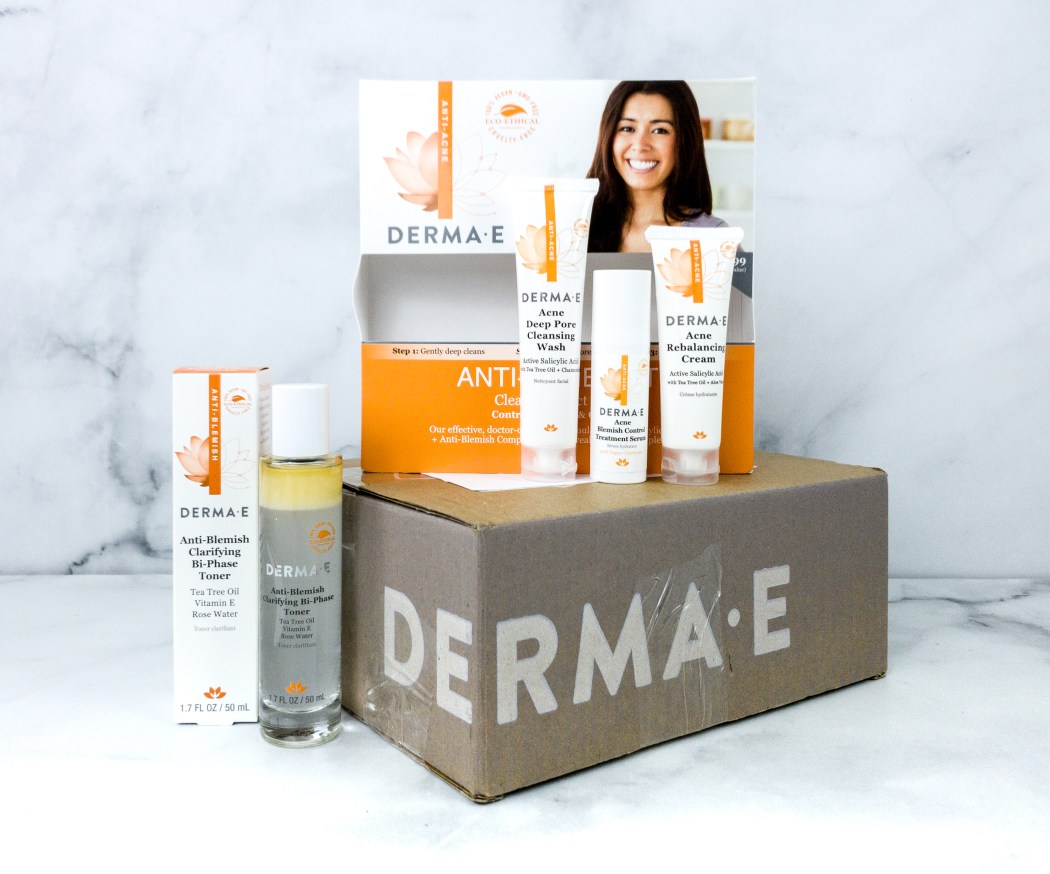 Image from: our review
What You Get: Say bye-bye to acne and welcome clearly perfect skin! Derma-E provides doctor-developed formulas to help anyone struggling with breakouts the best solutions for achieving clear skin. The Anti Acne Set contains a natural remedy for stubborn acne. It includes a deep pore cleansing wash to thoroughly cleanse the skin, a blemish control treatment serum to prevent future breakouts, and an acne-rebalancing cream to replenish all of the nutrients your skin has lost. All the formulations are cruelty-free and vegan to cleanse and treat breakout, leaving only healthy-looking and clear skin!
---
Image from: Hims
What You Get: One size fits all? Definitely not, especially when it comes to treating the skin. Men also do experience breakouts, and Hims is designed exactly for them. They offer personalized acne cream that will best suit your skin type and acne needs. This acne cream is formulated with a mix of up to 5 ingredients to clear up skin problems men encounter. It cures not just the current skin dilemma but also prevents future breakouts. Get the treatment your skin needs for a fraction of the price, delivered directly to your front door!
Deal: Get 20% off your first THREE months of treatment plan. Restrictions apply. Deal applies automatically, just visit and subscribe.
---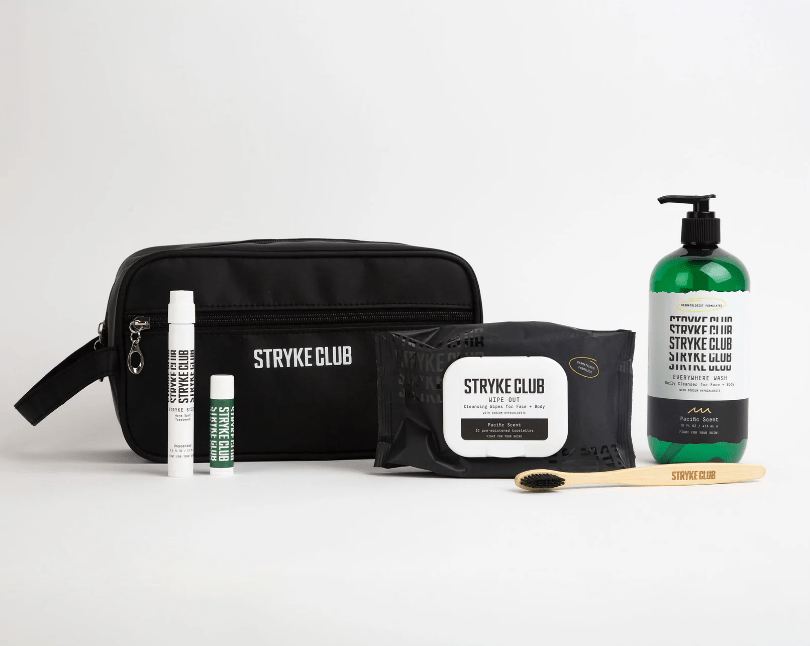 Image from: Stryke Club
What You Get: For lads who worry about acne and breakouts, Stryke Club will provide a solution! This subscription curates the most advanced skincare for the guys with the aim to help them get rid of stubborn acne and leave their skin feeling new and deeply cleaned. All of their products are backed by research and made with real, clean ingredients. Plus, they're gentle on the skin too. There is a range of kits to choose from, or you can look for individual items to help guys achieve clear skin in a safe and effective way!
Deal: Get 15% off your order! Use coupon code HELLOSUB15.
---
Image from: Clear Within
What You Get: Clear up breakouts not just on the surface but also deep down in your pores! Clear Within is a subscription that works to address the root cause of acne. They offer vegan skincare supplements created with 9 natural ingredients, including vitamin A, biotin, turmeric extract, and chromium. Formulated to reduce skin inflammation and regulate hormonal breakouts, this will allow the skin to heal itself from the inside! Each bottle contains 60 capsules, enough for a month's supply!
Deal: Get 10% off your first bottle! Use coupon code START10.
---
And that wraps up our list of the best acne subscription boxes!
For more subscriptions, check out our list of all the best subscription boxes divided into various categories!