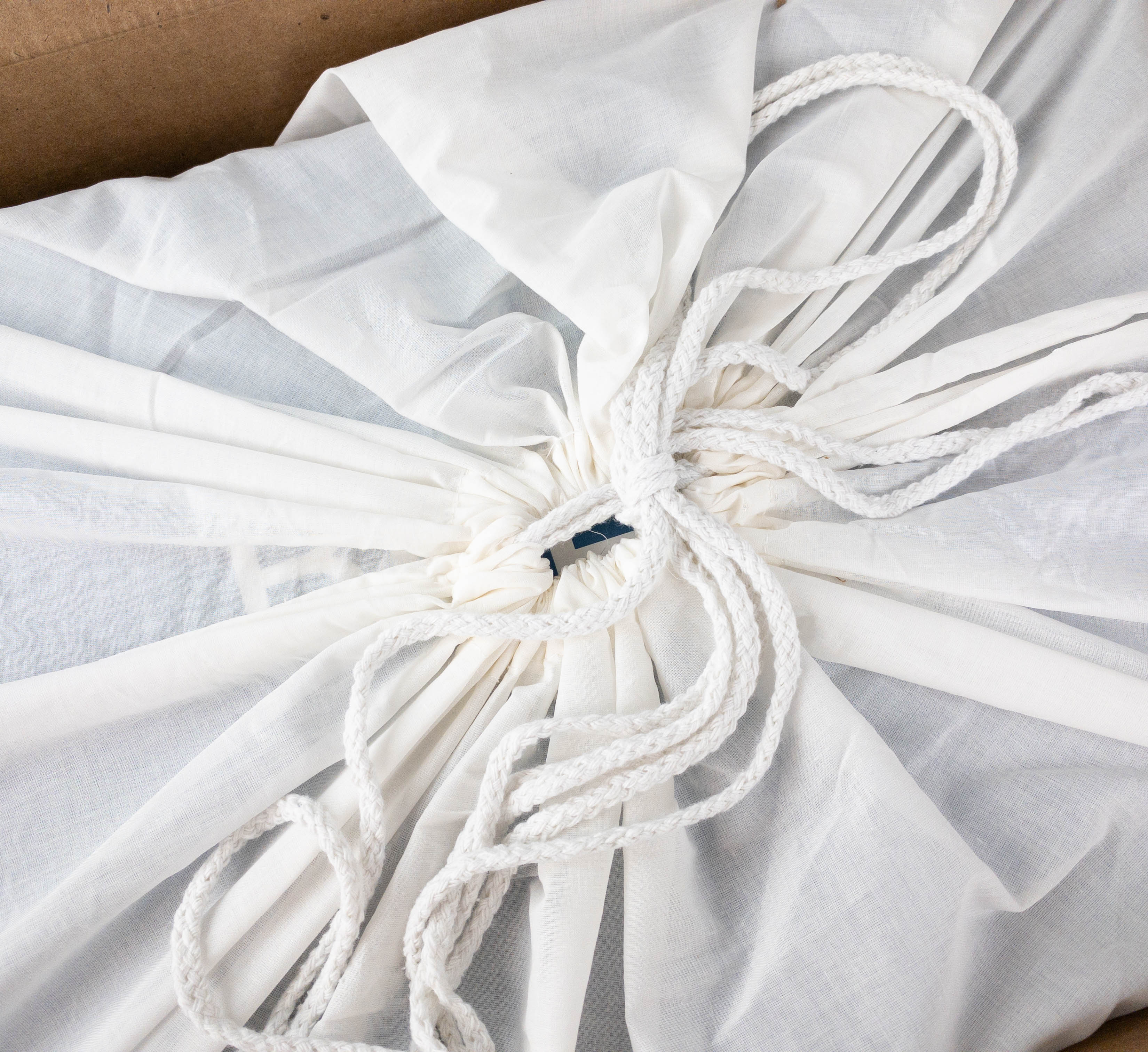 Breo Box is a quarterly lifestyle subscription box for both men and women. Each box will contain between 6 and 9 high-quality products revolving around health & fitness, and everyday lifestyle and tech essentials. Each box is curated around the season. The box is $159 for the quarter, with free shipping in the US ($45 to Canada). For 2021, this subscription box made our reader's choice lists for best subscription box for women, best subscription box for men, and best premium subscription box!
DEAL: Get $15 off your first box! Use coupon code HS15.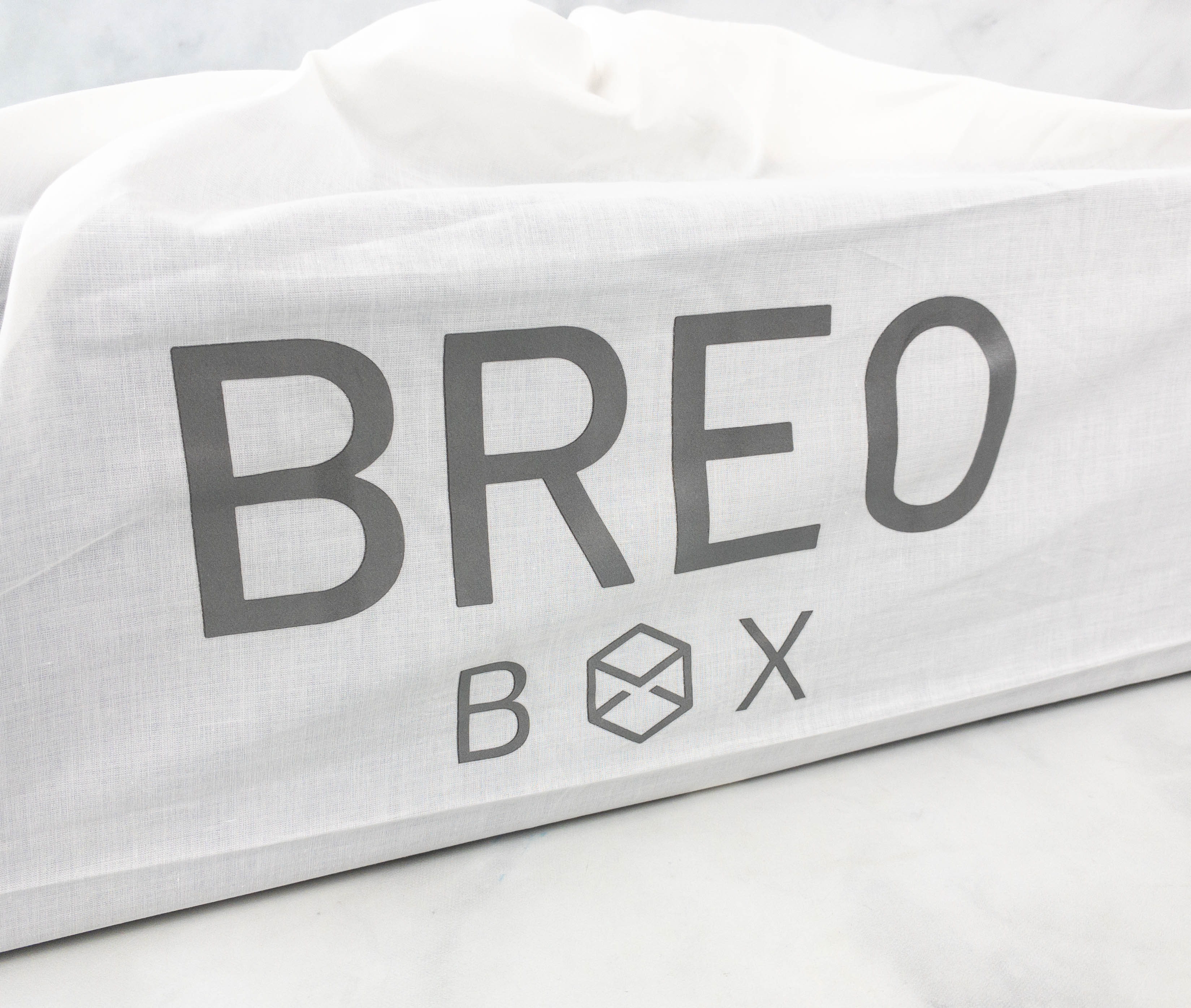 The box was placed inside a white dust bag with the Breo Box branding.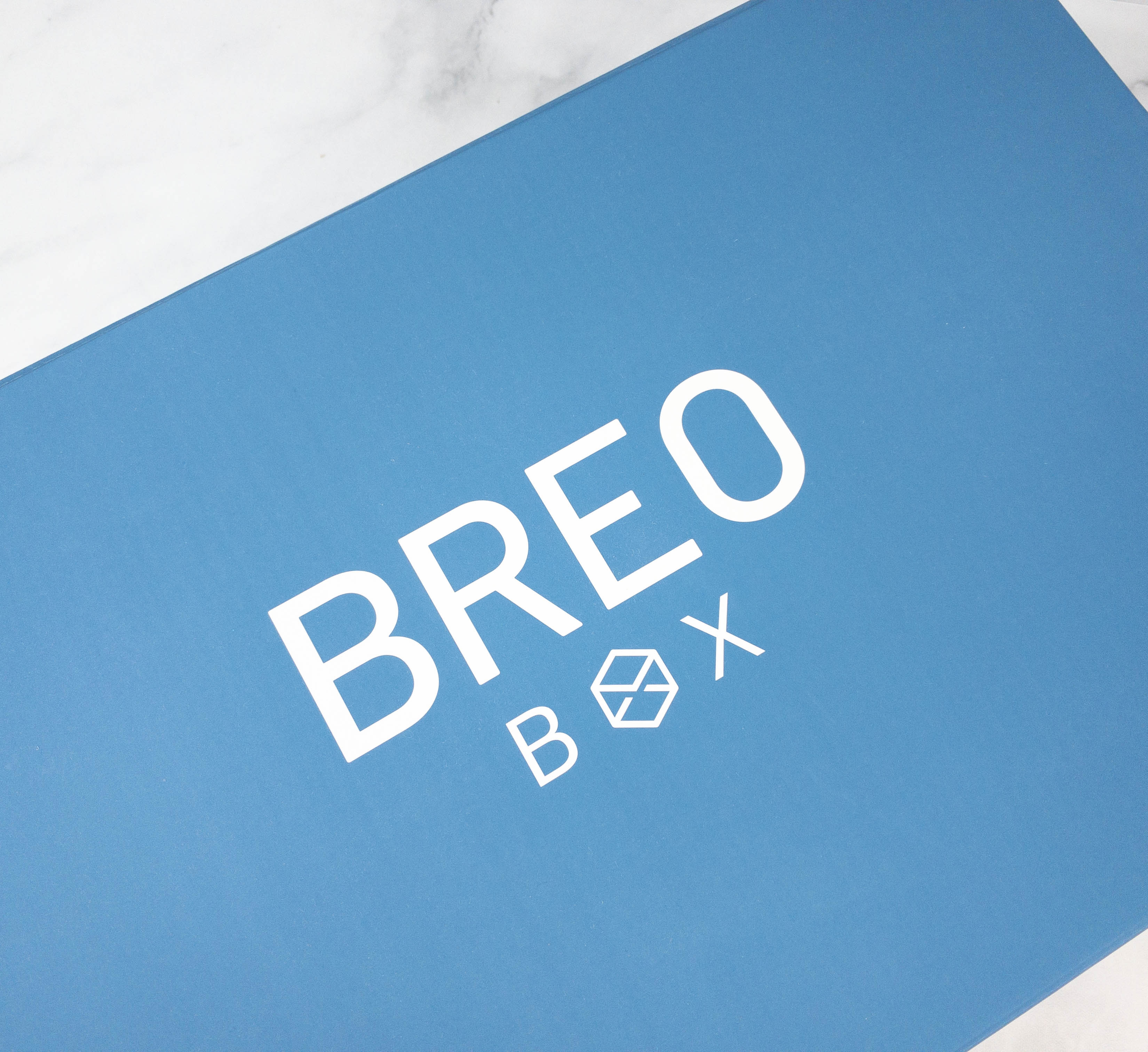 This quarter's box is a sturdy blue cardboard box!
Most of the items came in their original packaging.
Every box comes with their own product catalog booklet as well.
The first page of the catalog tells us about what Breo Box is all about.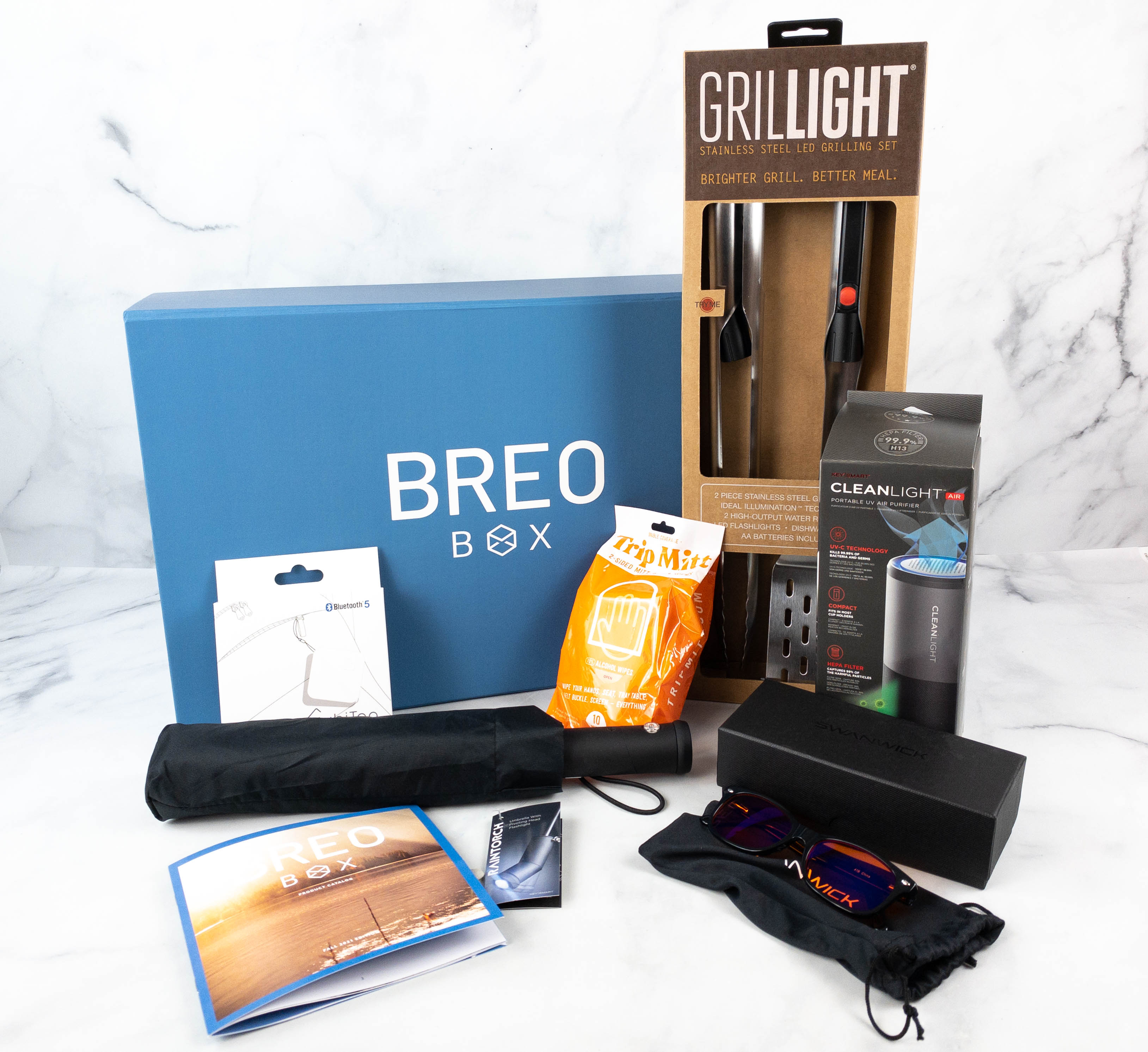 Everything in my box!
Swanwick Classic Night Swannies ($69) These glasses help protect the eyes from blue light produced by computers, smartphones, and other gadgets. Wearing the Swannies 1 to 2 hours before bedtime is recommended for longer and better sleep quality.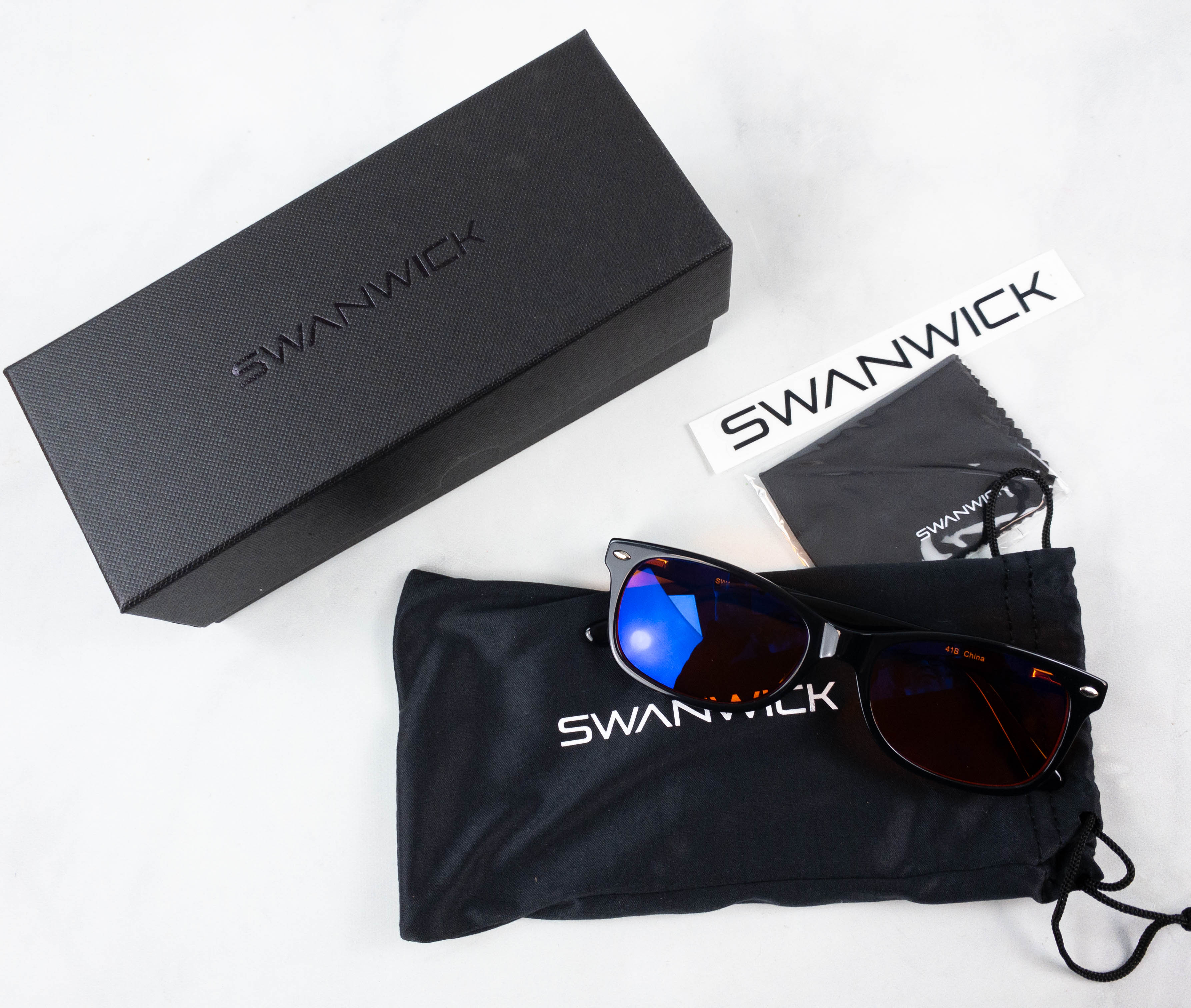 The glasses also came with a pouch and a microfiber cloth that can be used to wipe off dust and dirt.
These orange-tinted lenses are said to block over 99% of blue light (400-500nm). They also help reduce screen time glare while providing superior visual clarity at the same time. It's great if you can stay away from your phone or computer before bedtime but for those who can't, this is a good alternative, as long as you don't need prescription lenses.
KeySmart CleanLight Air ($99.99) It's a 360 degree air filter that helps remove particles including smoke, odors, dust, pet dander, TVOC and air pollution.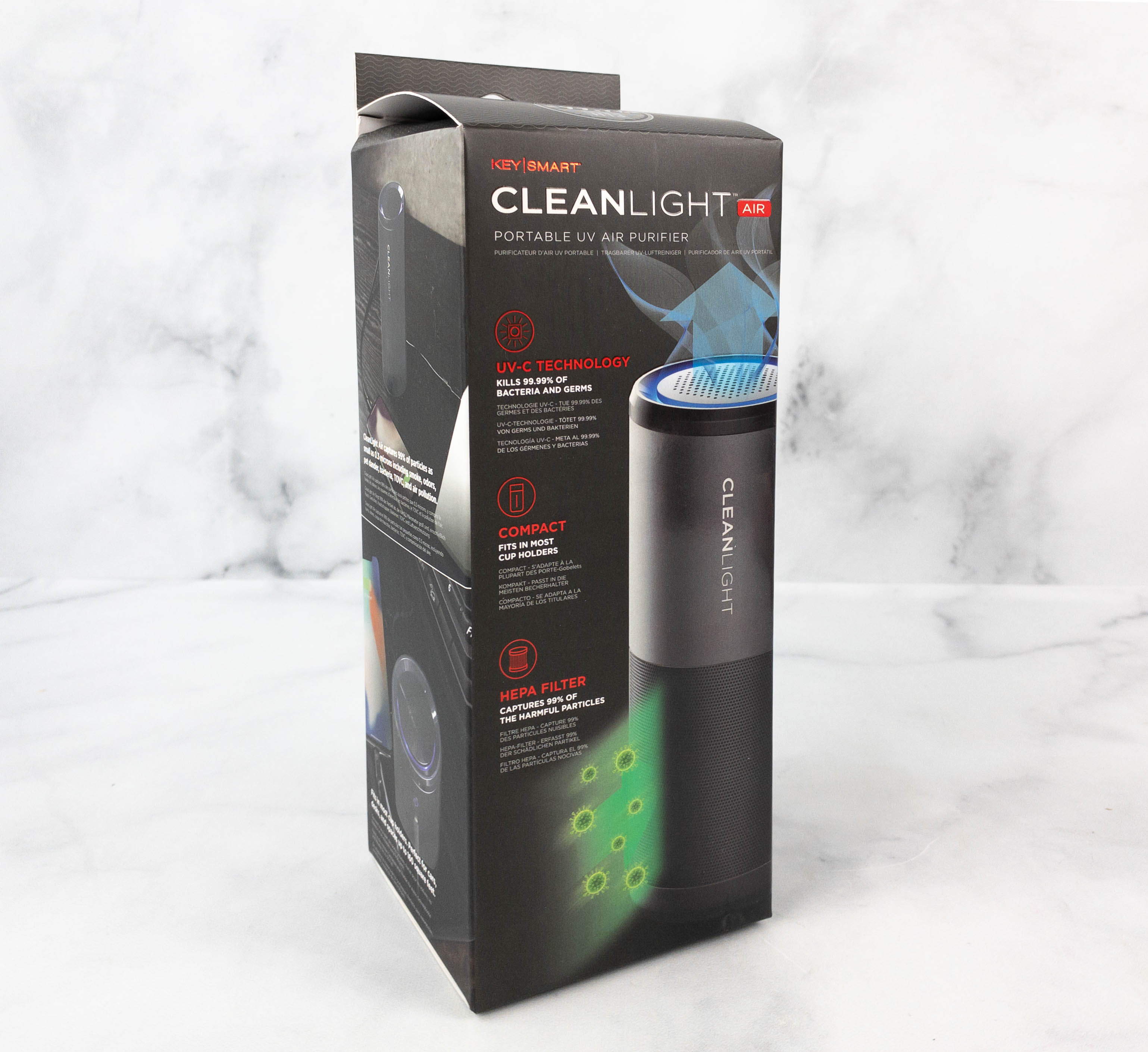 This air purifier is really compact! It can even fit in a car's cup holder, yet it promises to be powerful enough to purify up to 161 square feet.
It has an ultra quiet mode so it won't disturb you even when you sleep or when you work.
I love its simple and stylish premium aluminum exterior design!
Another feature I like is the USB-output, which allows me to charge other devices using it as well.
Inside the Cleanlight air filter is a sponge that can be infused with essential oils for a pleasing aroma! I absolutely love this idea for the car, especially for long trips. Or maybe after school pickups too to help diminish any viral particles from the kids!
KeySmart Rain Torch ($49.99) This quarter's box also includes an umbrella! It's not an ordinary umbrella because aside from keeping you dry, it also has a flashlight to help you navigate when it's dark outside.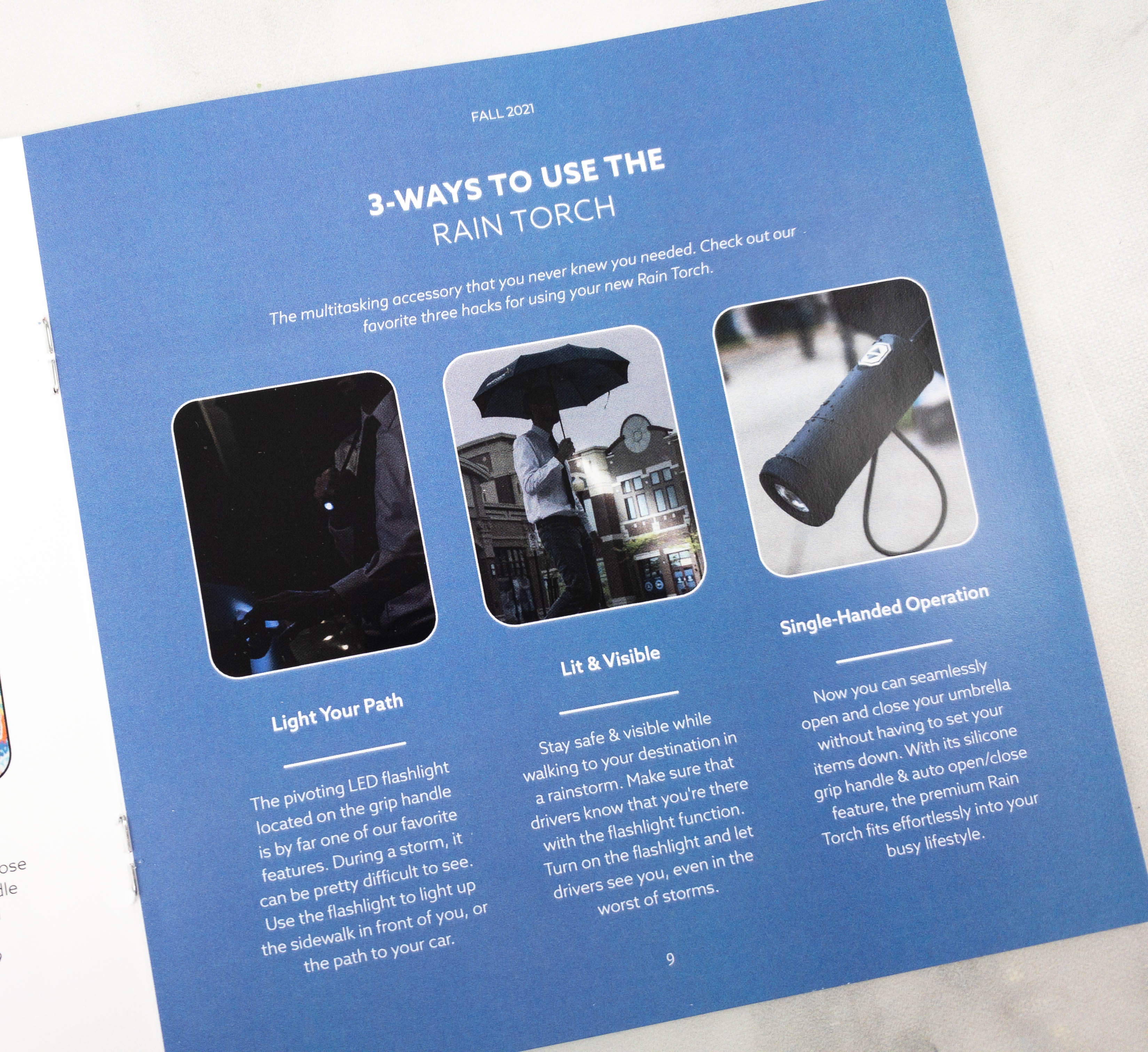 I love this multitasking accessory! Aside from lighting up the surroundings, this also helps you stay safe because you'll be visible to other people.
The umbrella is made of an extremely firm fiberglass frame with a classy black finish. The canopy measures 38″ when open to keep you and your belongings dry. It folds down to just 12″, making it easy to bring anywhere.
Equipped with a pivoting handle, it provides a better grip and allows the direction of the light to be adjusted where it needs to be pointed.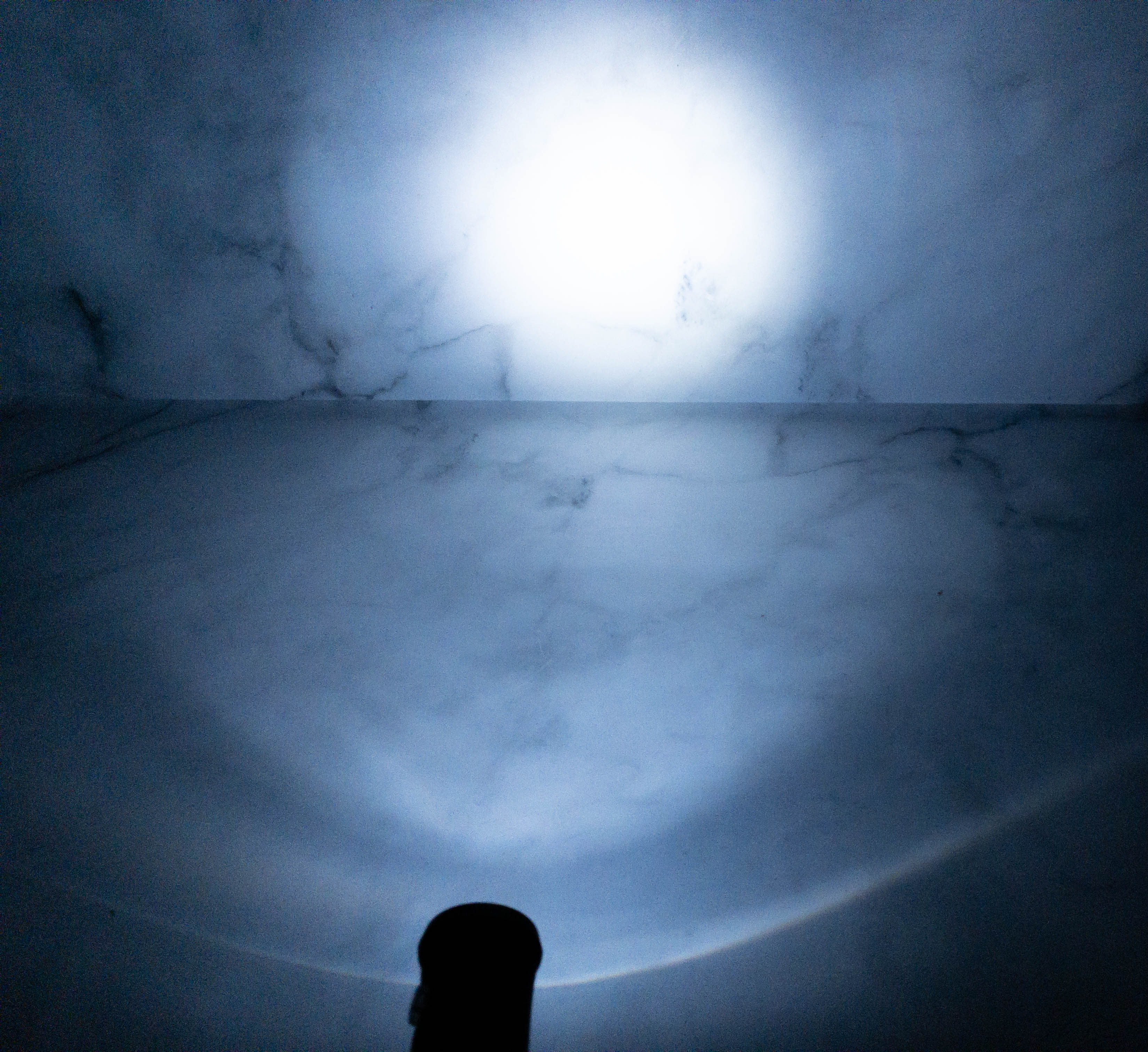 I tried using it and the light is REALLY bright! It requires 3 LR44 batteries to operate.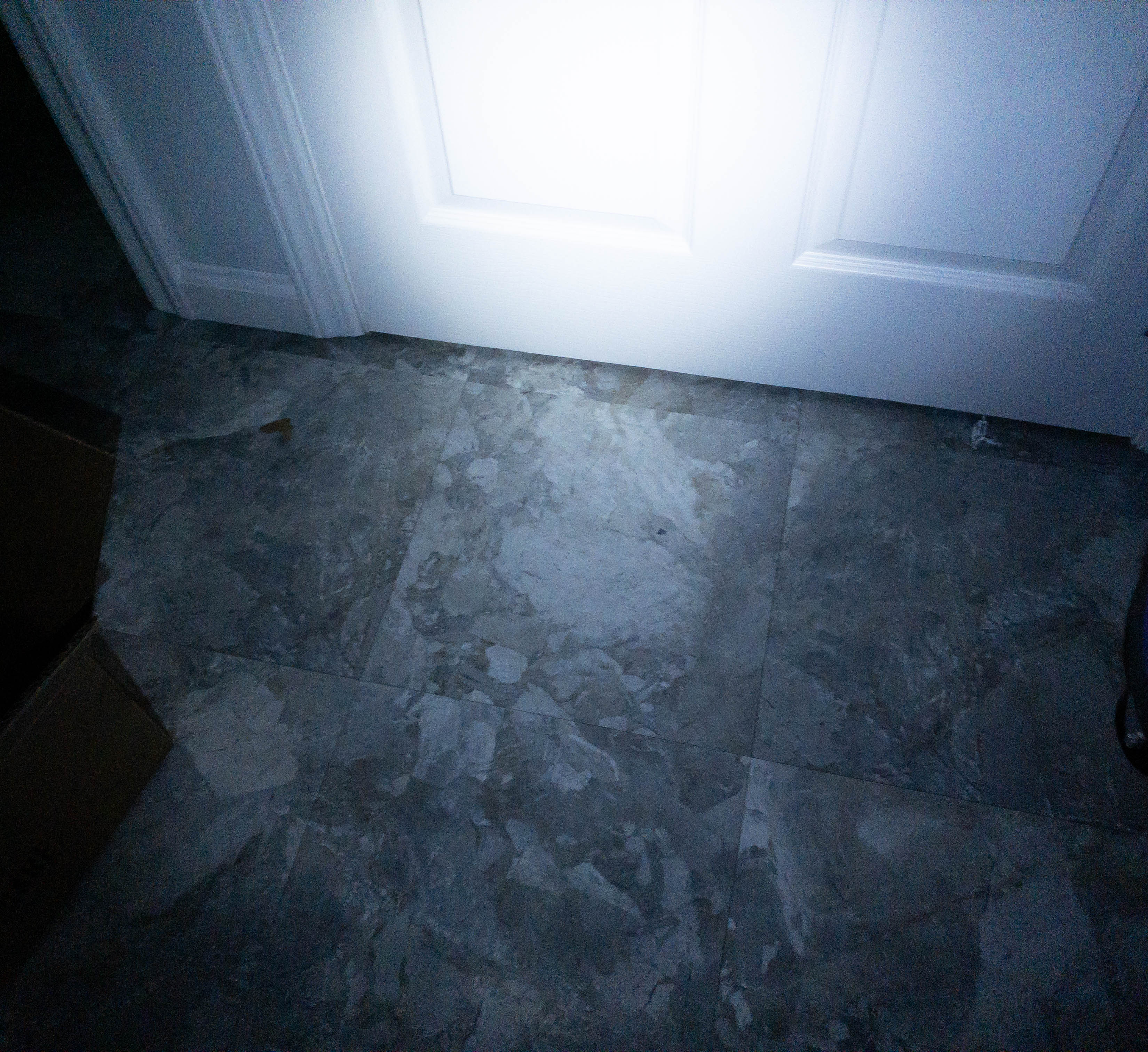 This umbrella and flashlight in one is great – it totally lights everything up!
There's also a button that easily opens and close the umbrella. This way, I won't be needing both of my hands when using it.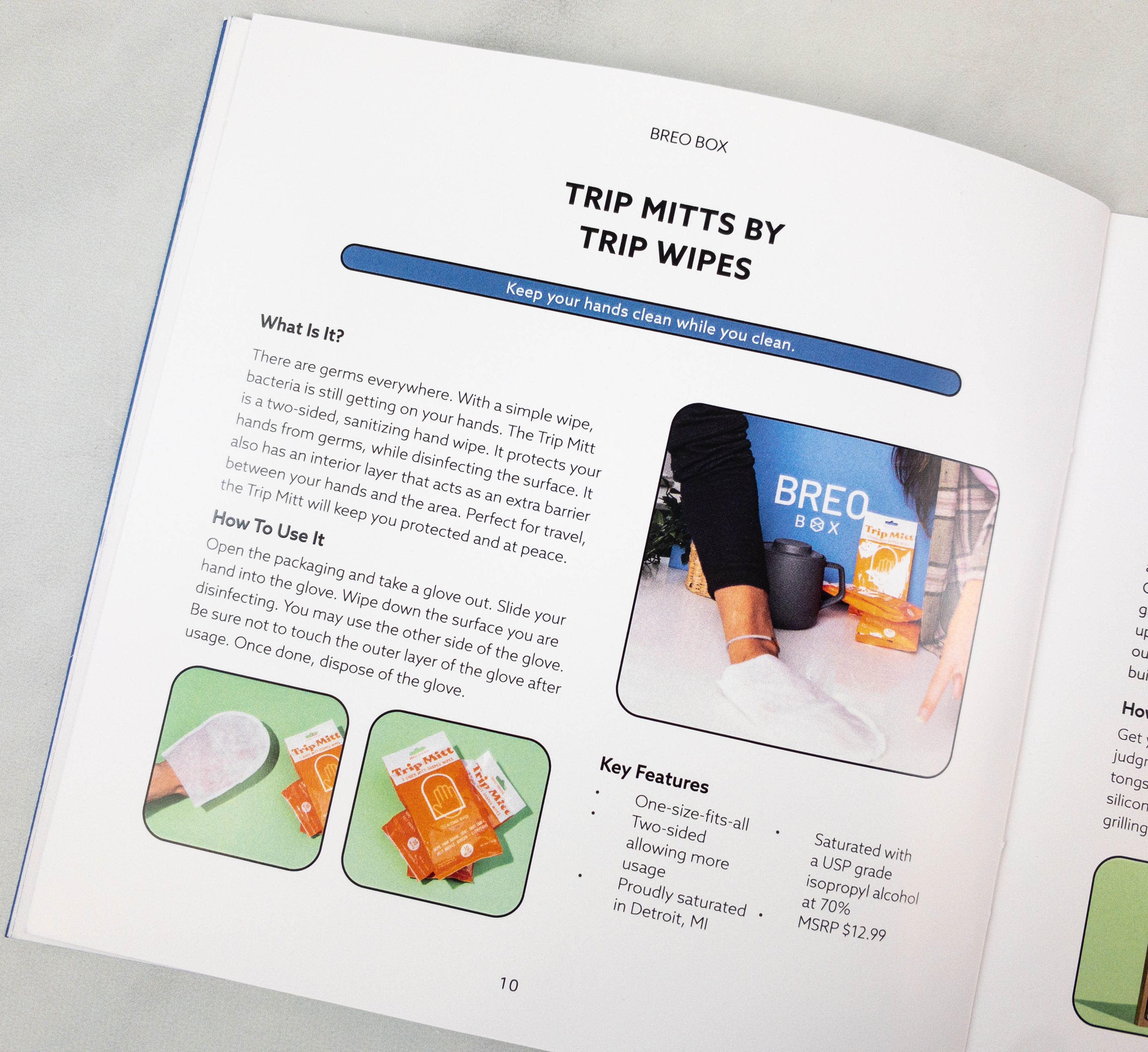 Trip Wipes Trip Mitts ($9.83) I also received these disposable sanitizing hand wipes. These help me keep my hands clean while I wipe away dirt and stains from different objects or surfaces at home or when on the go.
Each wipe is saturated with a USP grade 70% isopropyl alcohol. Plus, it has an interior layer for an added barrier.
The Trip Mitt also fits all hand sizes perfectly.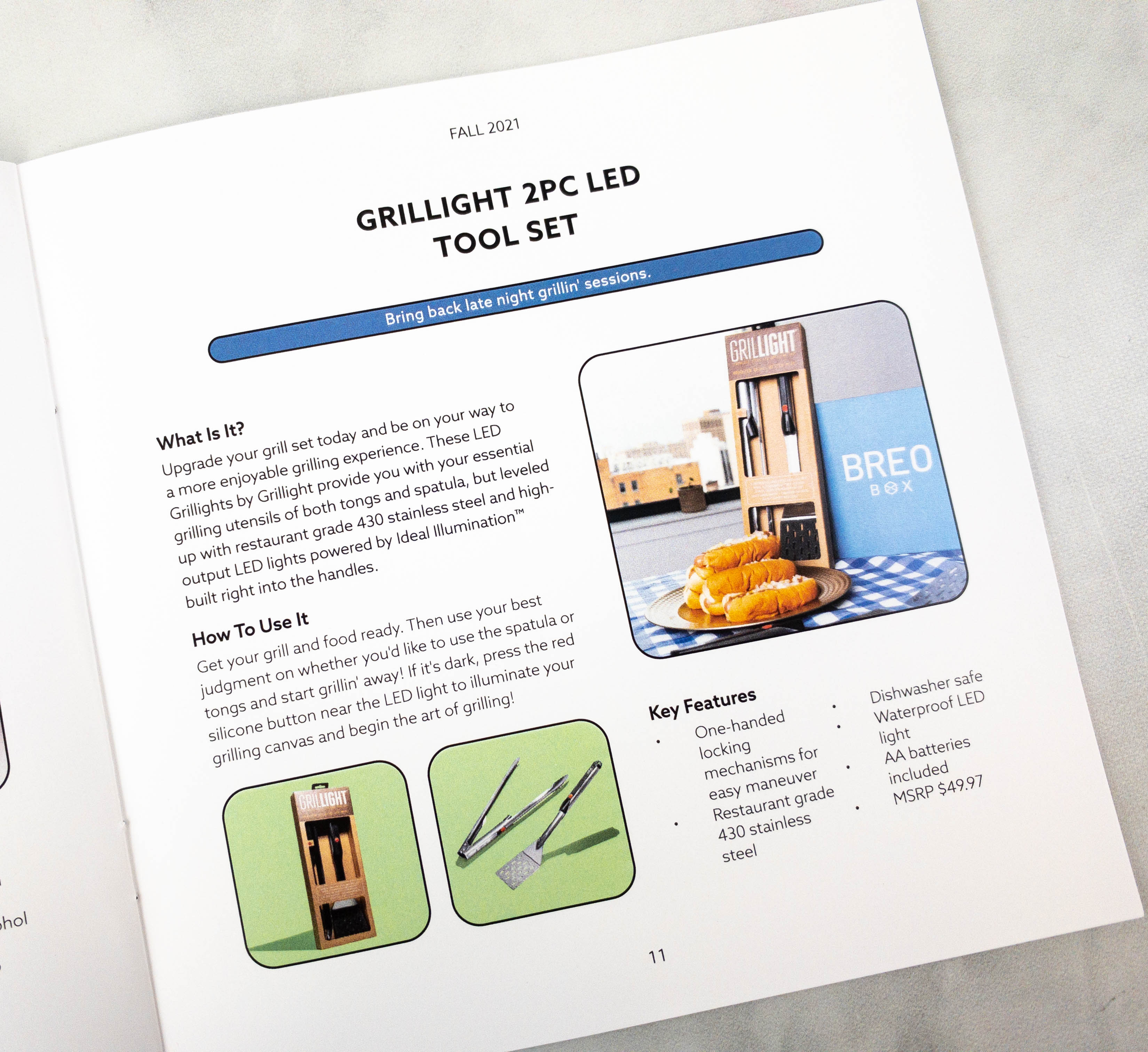 GrillLight 2pc LED Tool Set ($44.95) This tool set is designed to make cooking and grilling more fun and convenient!
It comes with a tong and a spatula, which are made from restaurant grade 430 stainless steel. They are tough and they maintain their quality even after a number of uses.
These are great for outdoor use because they come with high-output and water resistant LED flashlight, promised to last up to 20,000 hours of use.
Aside from the flashlight, another great feature of the tongs is the one-handed locking mechanism. This way, it's easier to use and store when not needed. I found it a bit fiddly.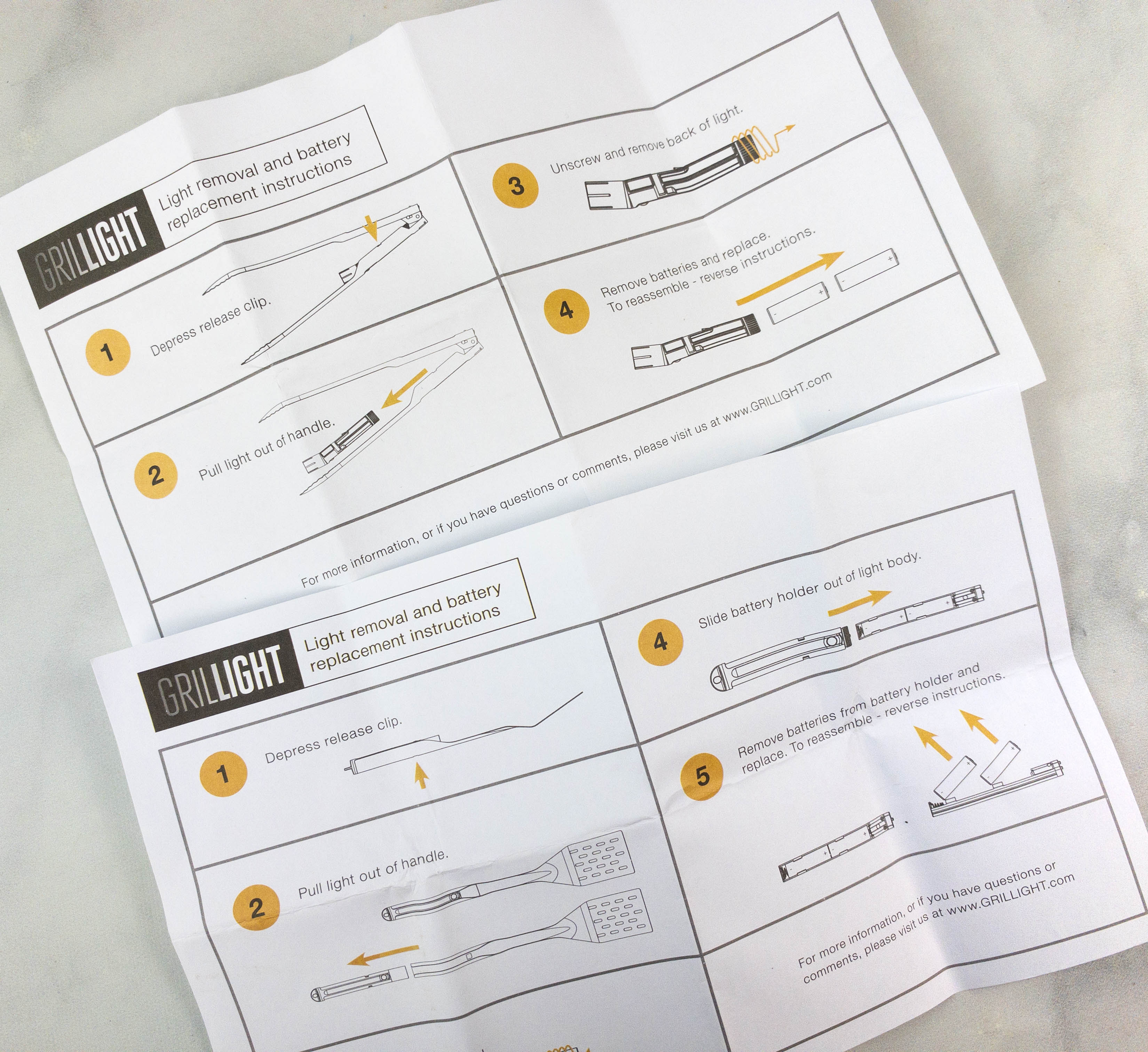 The box also provided instruction sheets for light removal and battery replacement.
They look so stylish as well. I'll definitely use these on our next cookout!
Removing the flashlight is actually easy. Once the LED lights are detached, it's now dishwasher safe and ready for cleaning! This for me is one of the best parts – I hate that I can't throw most of my grilling tools in the dishwasher!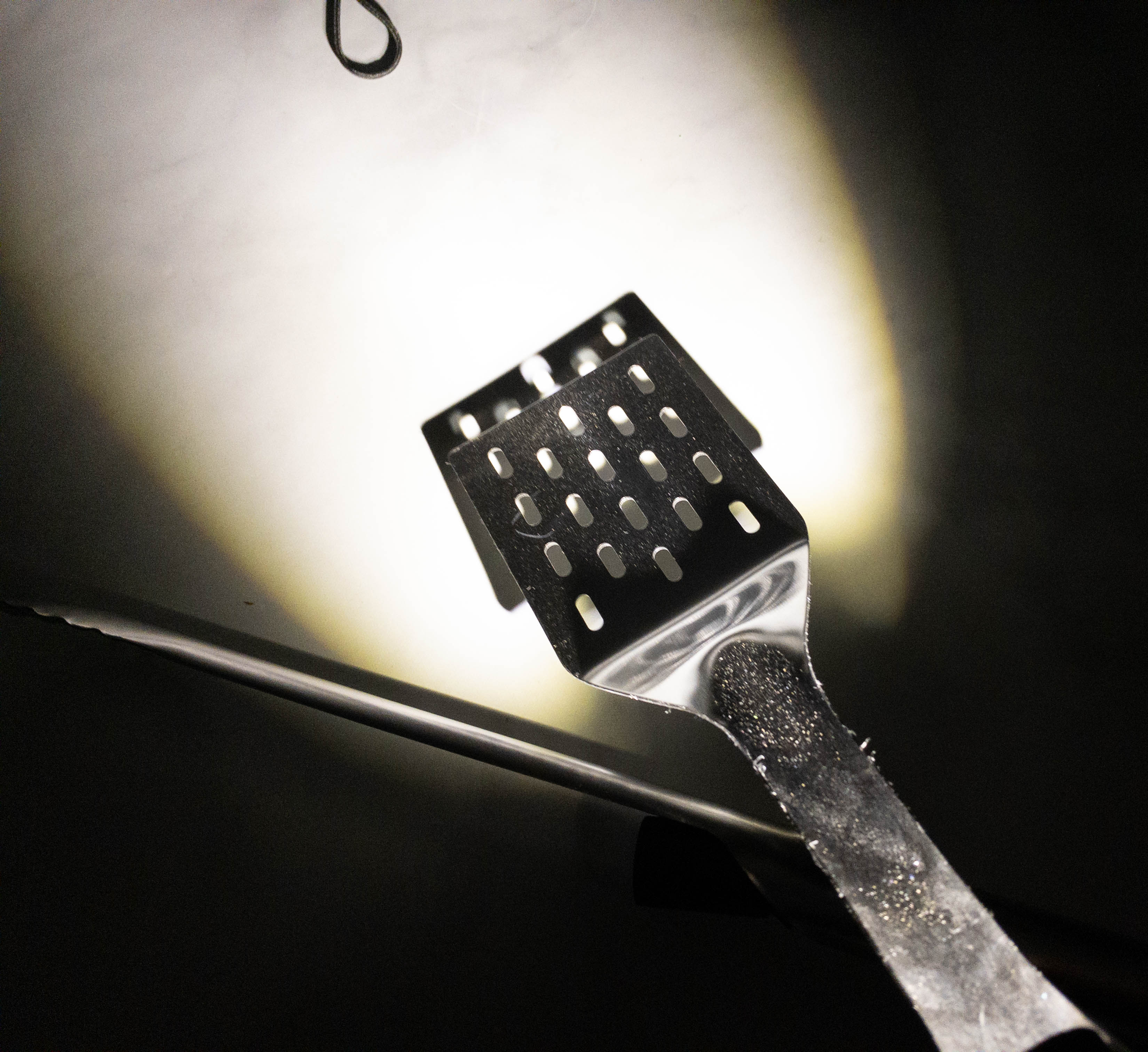 The LED flashlight located at the handle is designed to mimic the afternoon sun to allow us to see the true color of the food even at night. It's really bright!
Fully charged batteries are also capable of providing 18 hours of continuous use.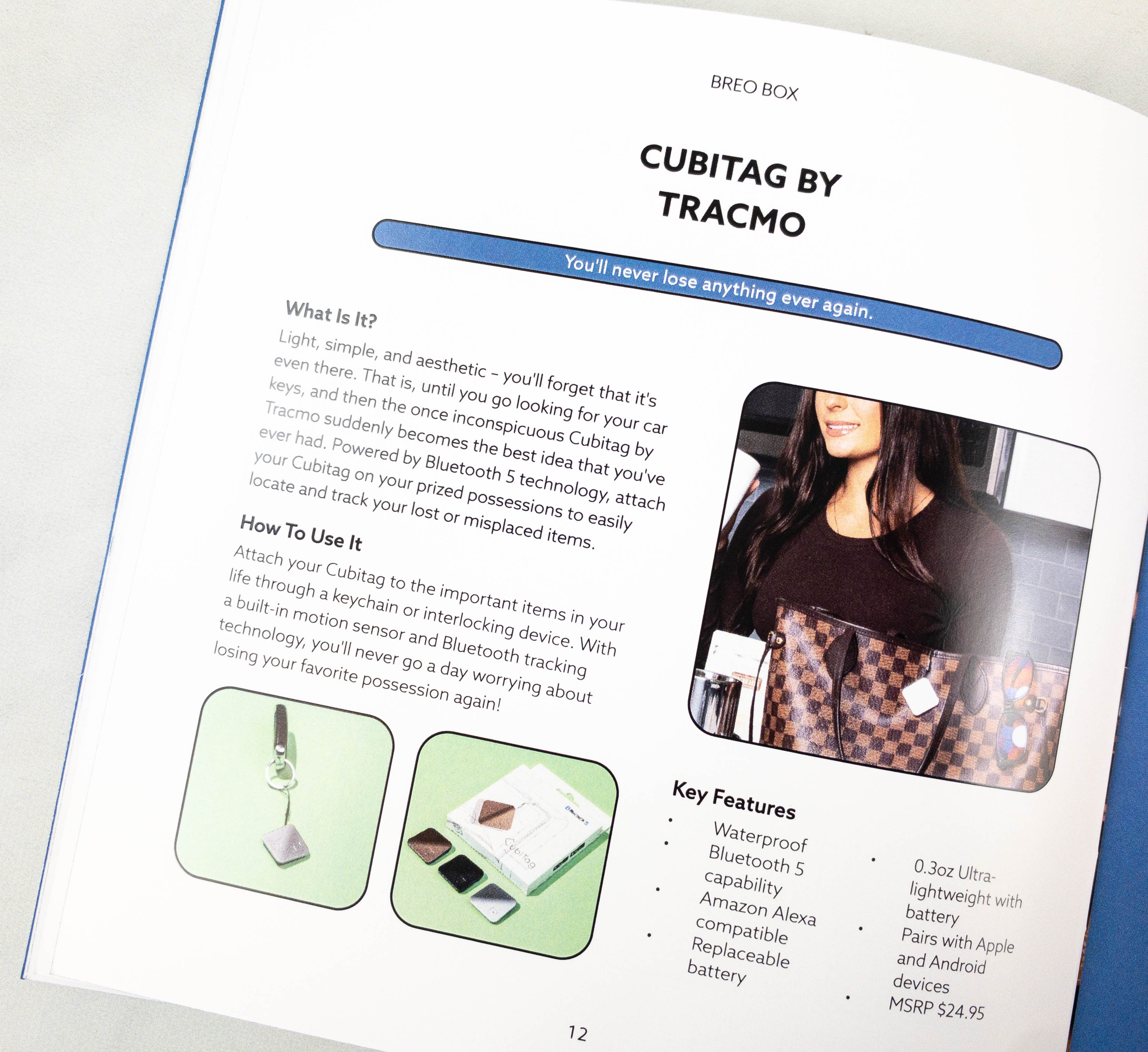 Tracmo Cubitag ($24.95) To easily keep an eye on our precious possessions, the box also included a tracking device. It's called Cubitag and it can be attached on bags, luggage, wallet, and other items.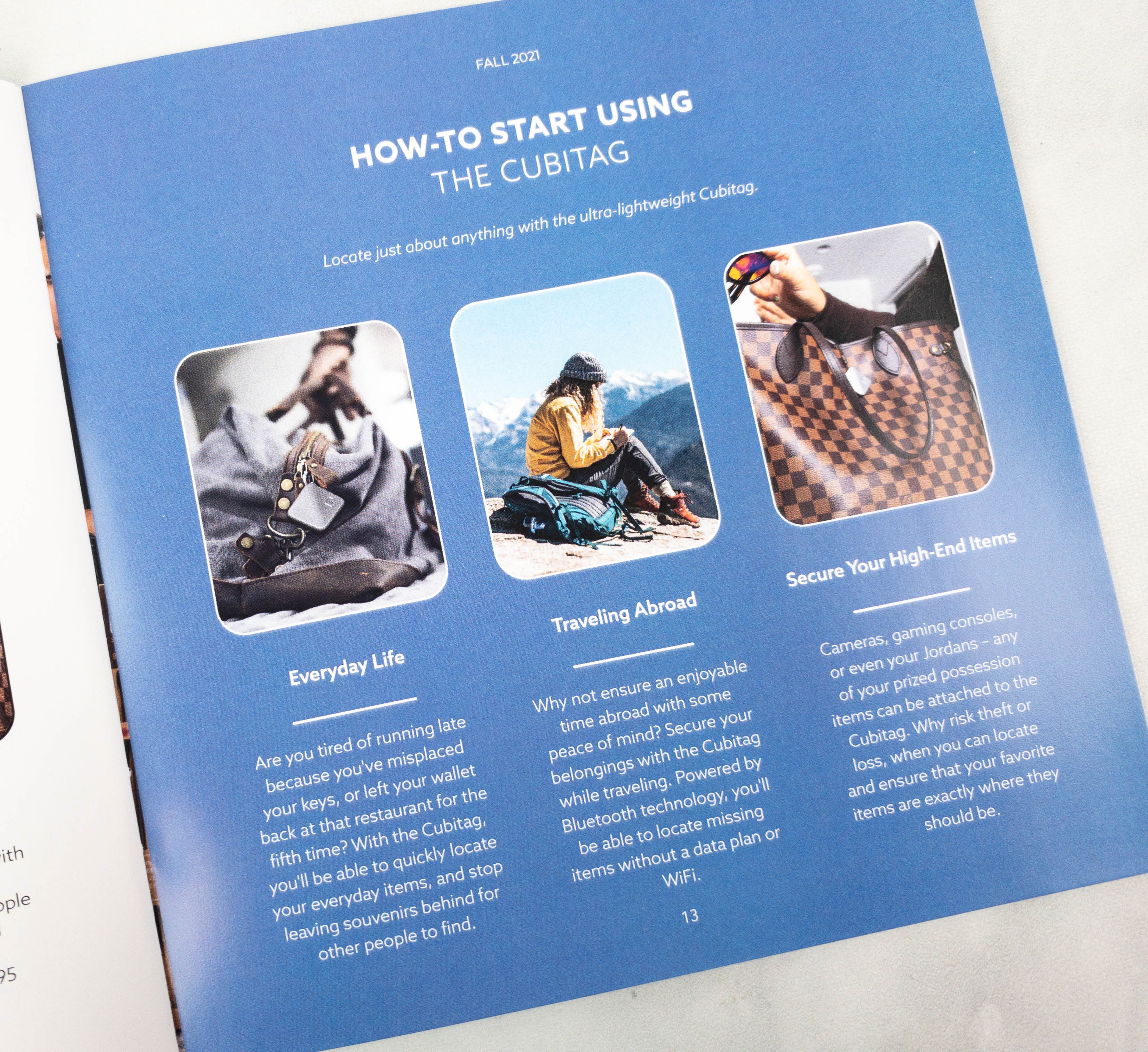 The tag is useful whether when traveling or for everyday use! It's great for people who often lose their keys or wallet, as well as people who want peace of mind when traveling.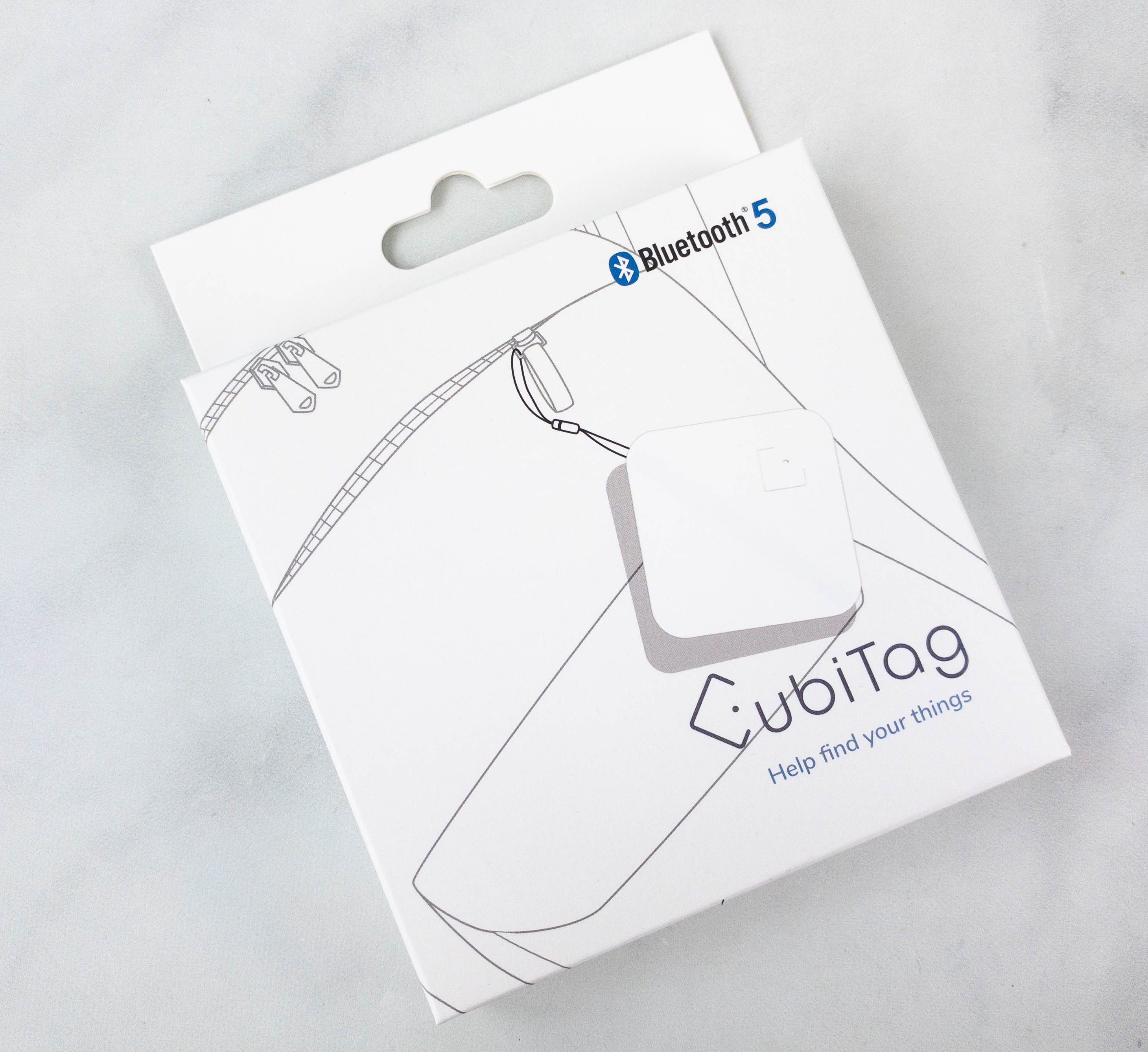 It uses Bluetooth 5 technology which means it can function twice the speed, 4 times the range, and with much lower energy consumption.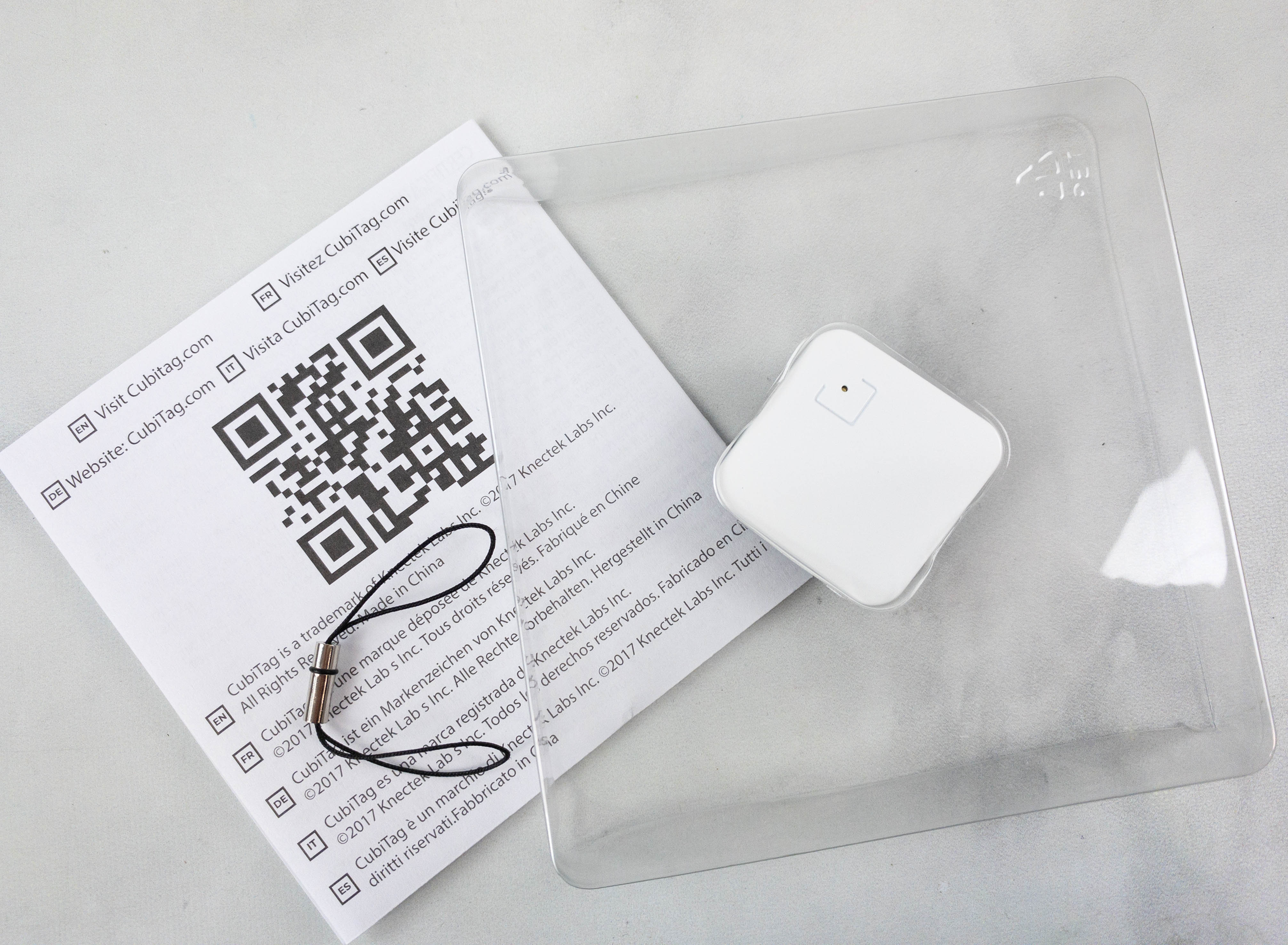 Aside from attaching the Cubitag to your desired item, you would also need to download the Tracmo application to pair it with the tag. The app is available on both Android and iOS. Once done, you'll get notified when movement of items is detected through the tag's built in motion sensor. Another thing I like about it is that it can be paired with Alexa or with other smart home devices.
The tracker is also IP55 rated. It's specially designed to be protected from splashes, spills, and dust. Its battery can last for up to 18 months and it's also replaceable.
This quarter's Breo Box is packed with amazing gear and tools for our safety and convenience! Most of the items are great for outdoor use, making me excited for fall travels. There's a portable air purifier which helps me get rid of smoke (like from wildfires) and odor even in the car, as well as a Bluetooth enabled tag for tracking important items so I can avoid losing them. My favorite among all the items in the box is the rain torch – the umbrella with a flashlight. It's handy and it helps keep me safe even during extreme weather conditions. The grilling tools have ultra bright lights and are dishwasher friendly Overall, it was another cohesive curation of useful items for anyone. The total retail value is $298.26, which is higher than the cost of the seasonal box!
What did you think of Breo Box?