Margot Elena Discovery Box is a quarterly subscription box from the parent brand of Library of Flowers, TokyoMilk, Lollia, The Cottage Greenhouse, and Love & Toast and promises a $200+ value. This box is delivered four times a year for $59.99 per box plus FedEx Ground Shipping of $6.95 a box. With your purchase, you'll be enrolled in their seasonal membership and receive a box of beauty every 3 months delivered to your doorstep. More than just a bath subscription box, it's a full-on experience in the world of Margot Elena!
Margot Elena's Discovery Box made the list in our 2021 readers' choice picks of best subscription boxes for women!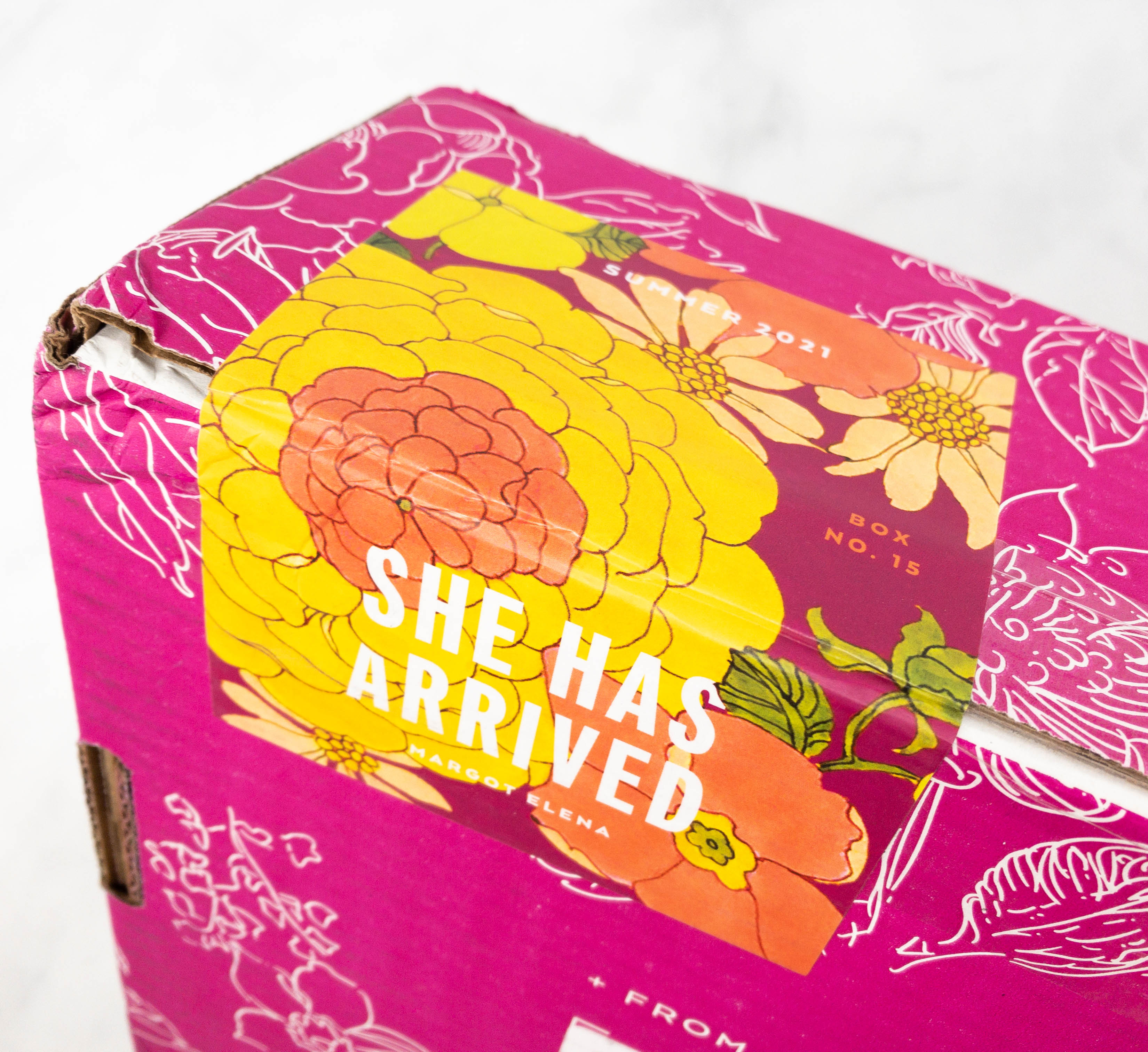 The box arrived untidy but the sticker seal remained looking gorgeous!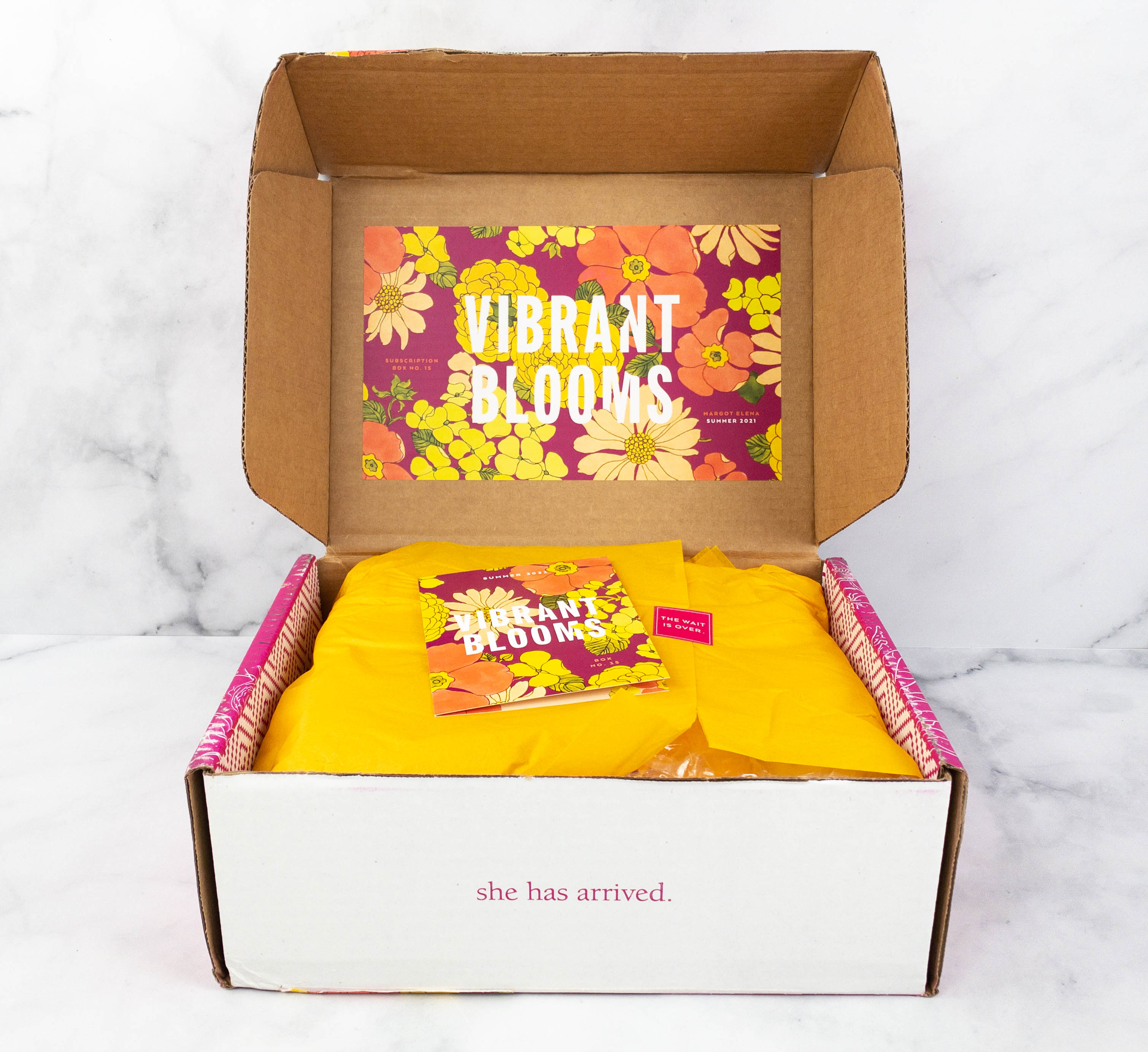 There's an info card that sits atop the items wrapped in yellow tissue paper.
The items were neatly tucked inside. Some even came individually wrapped in tissue paper for extra protection.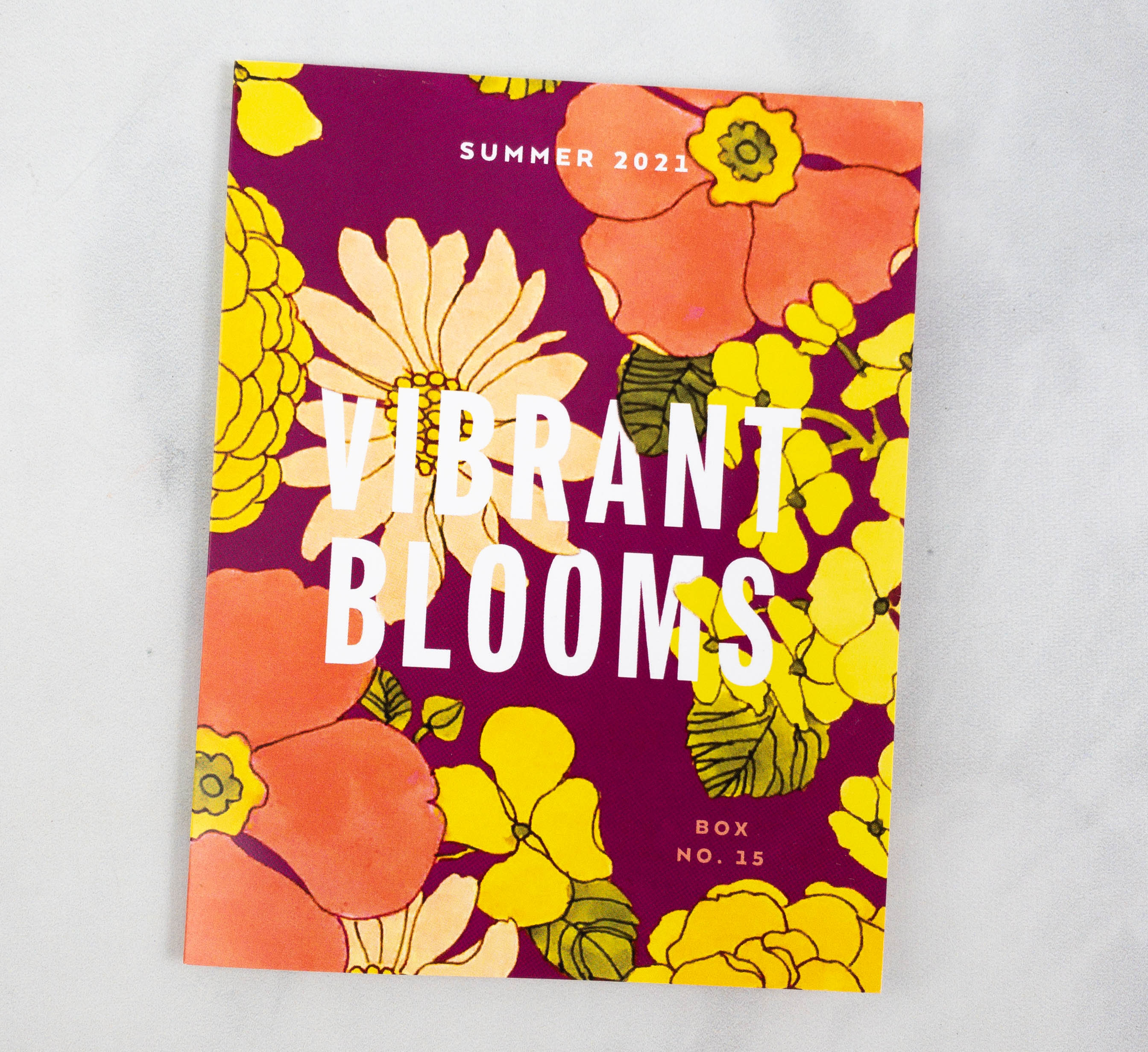 The info card design is summer-inspired! The theme is Vibrant Blooms!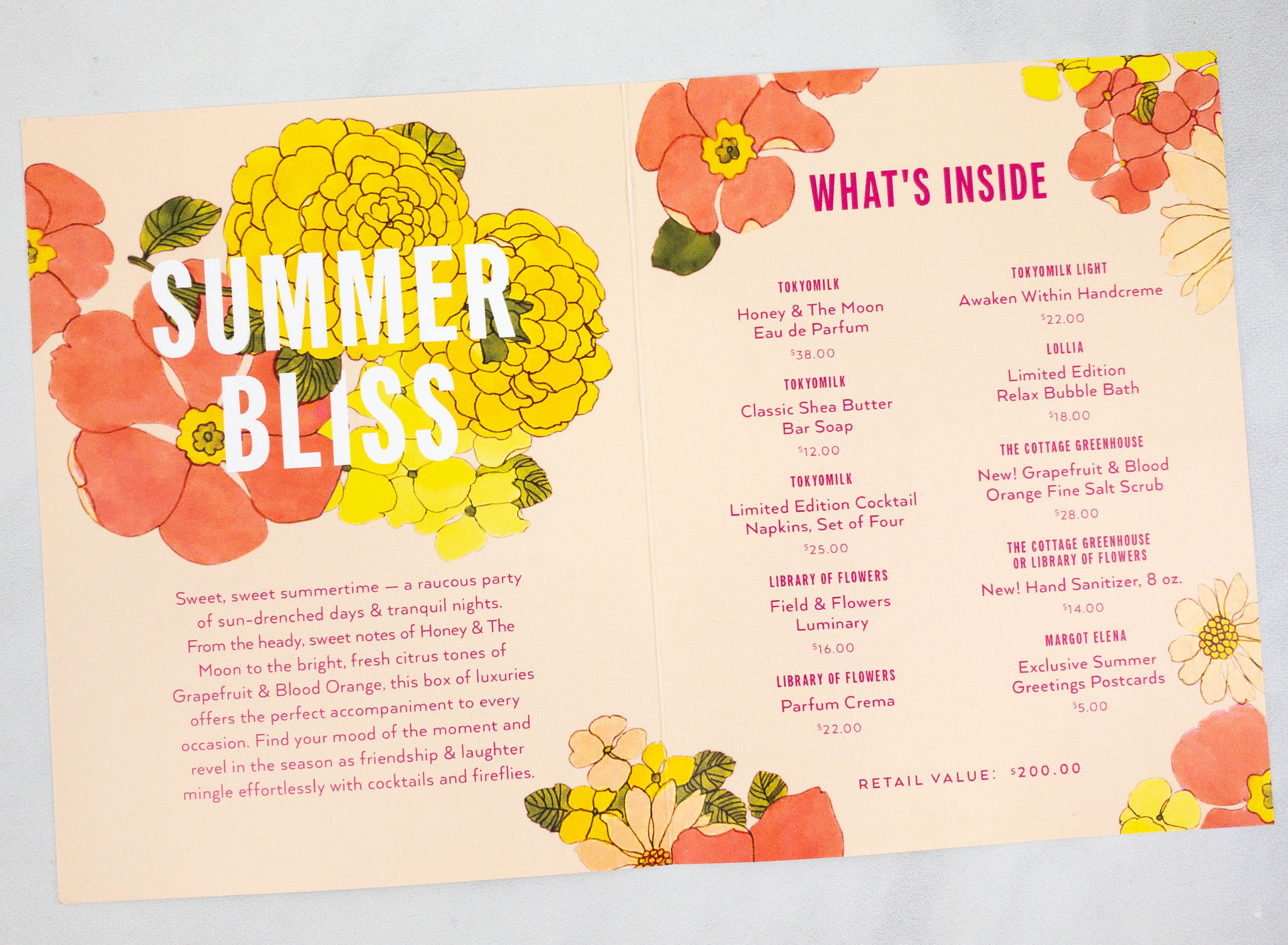 Inside is a list of all the items included in the box. That's about $200 retail value!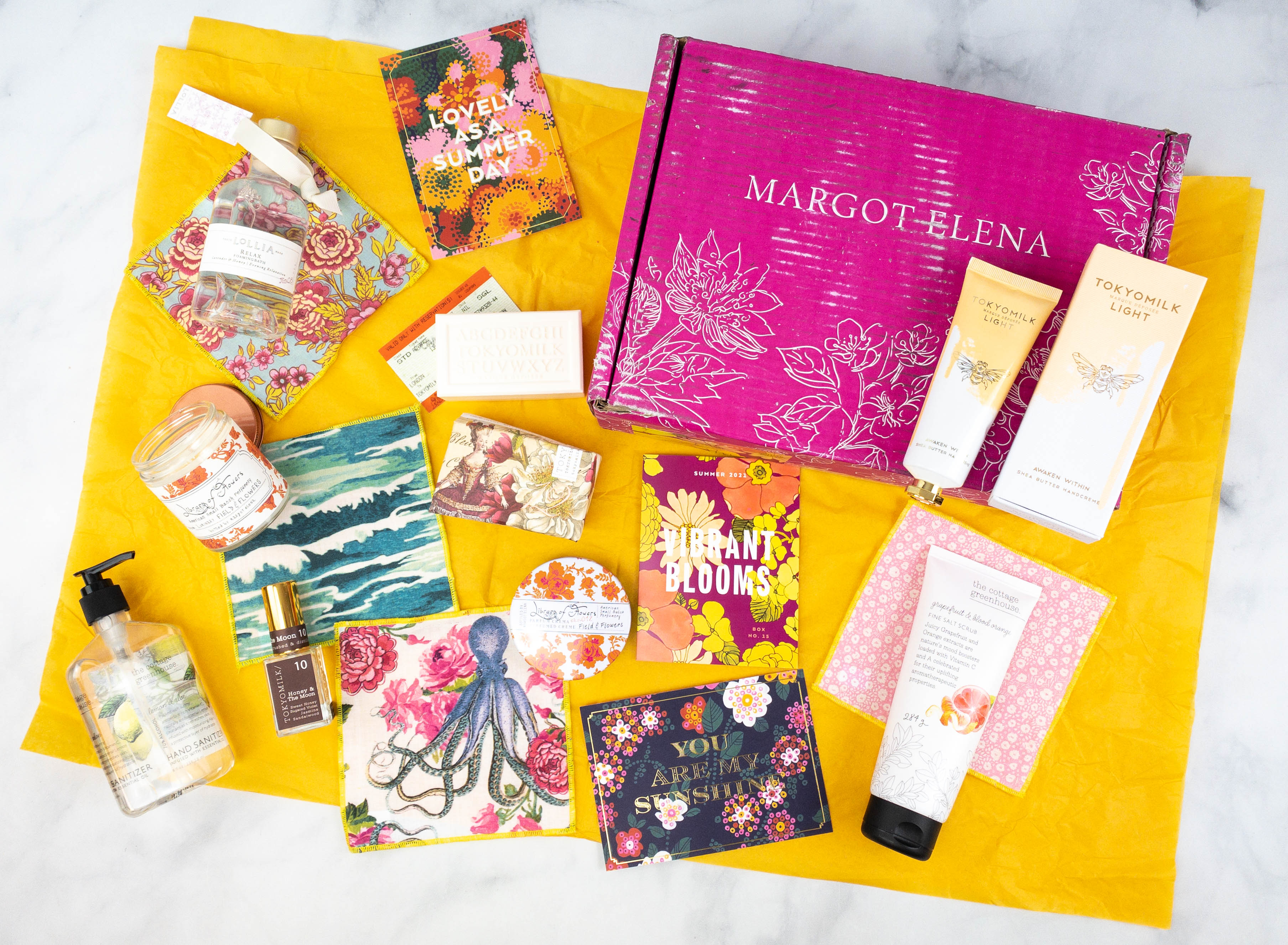 Everything in the Summer Discovery box!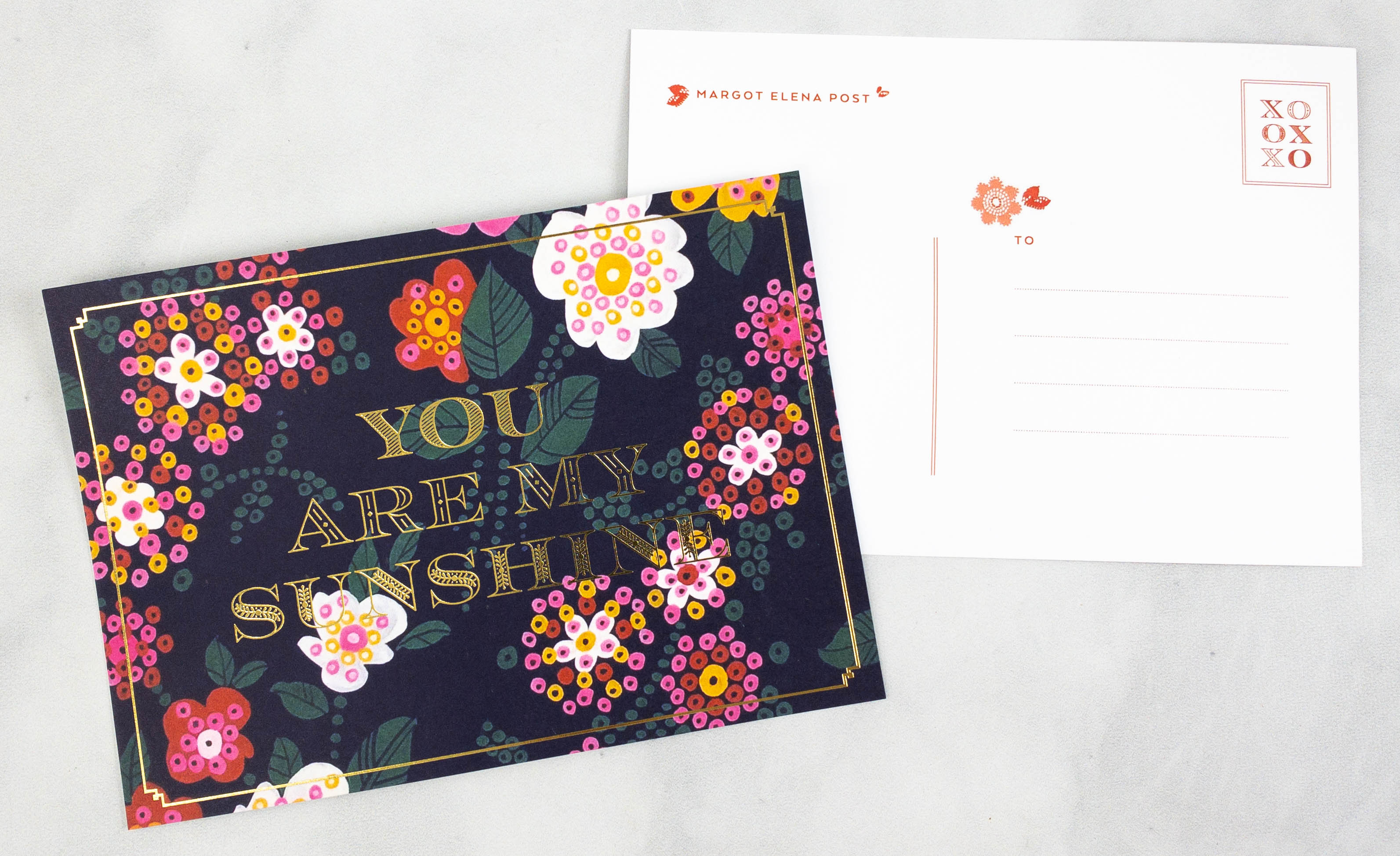 Exclusive Summer Greetings Postcards. This post card looks very classy! I love the dark background and the colorful florals accentuated with the gold border. The text says "You are my sunshine".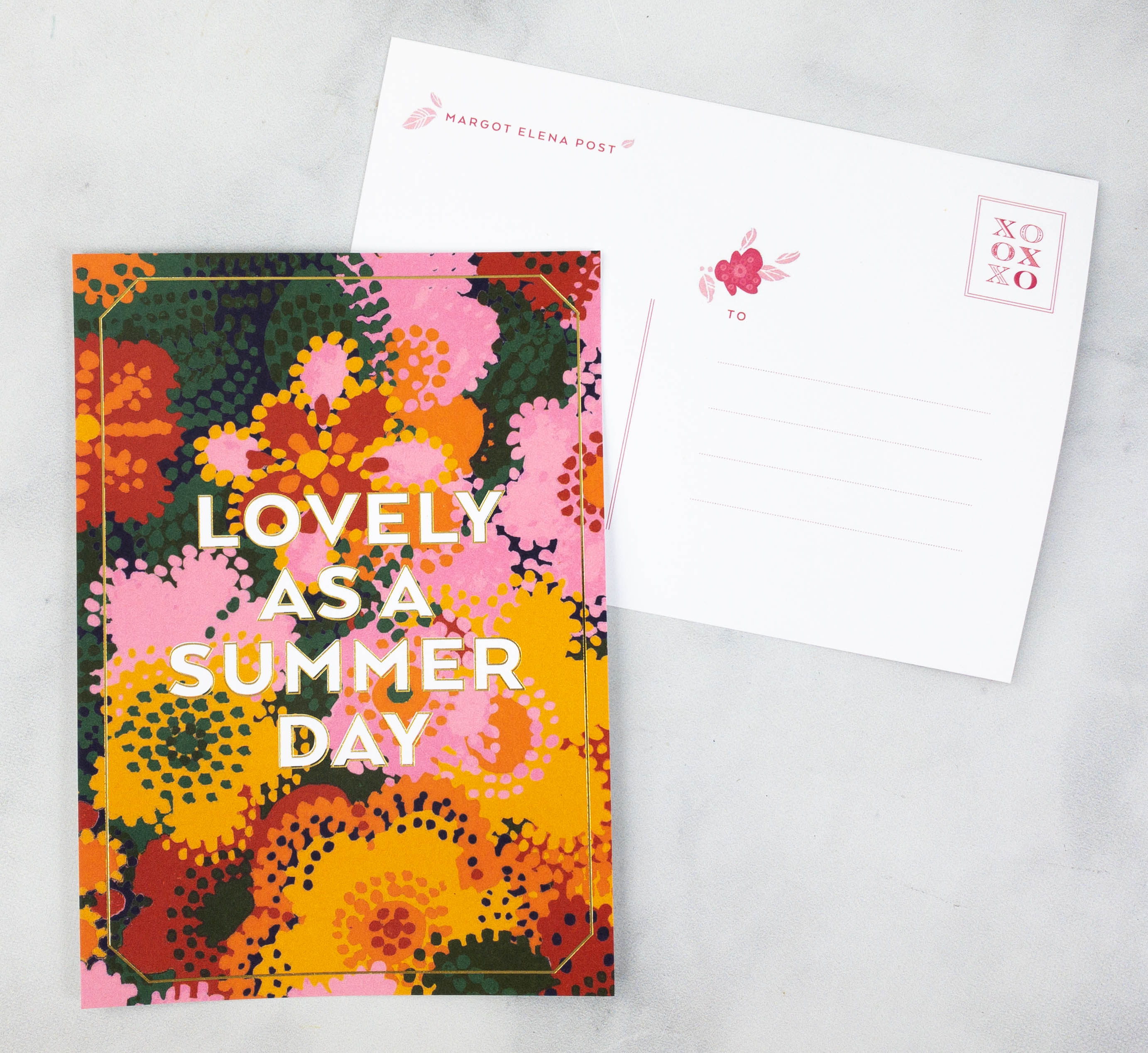 Here's another postcard with pretty florals! I love the vibrant color combination on this one. with the white font saying "Lovely as a summer day". It looks very chic!
Tokyomilk Neptune & The Mermaid Limited Edition Cocktail Napkins. They also sent a set of cocktail napkins in 4 different designs!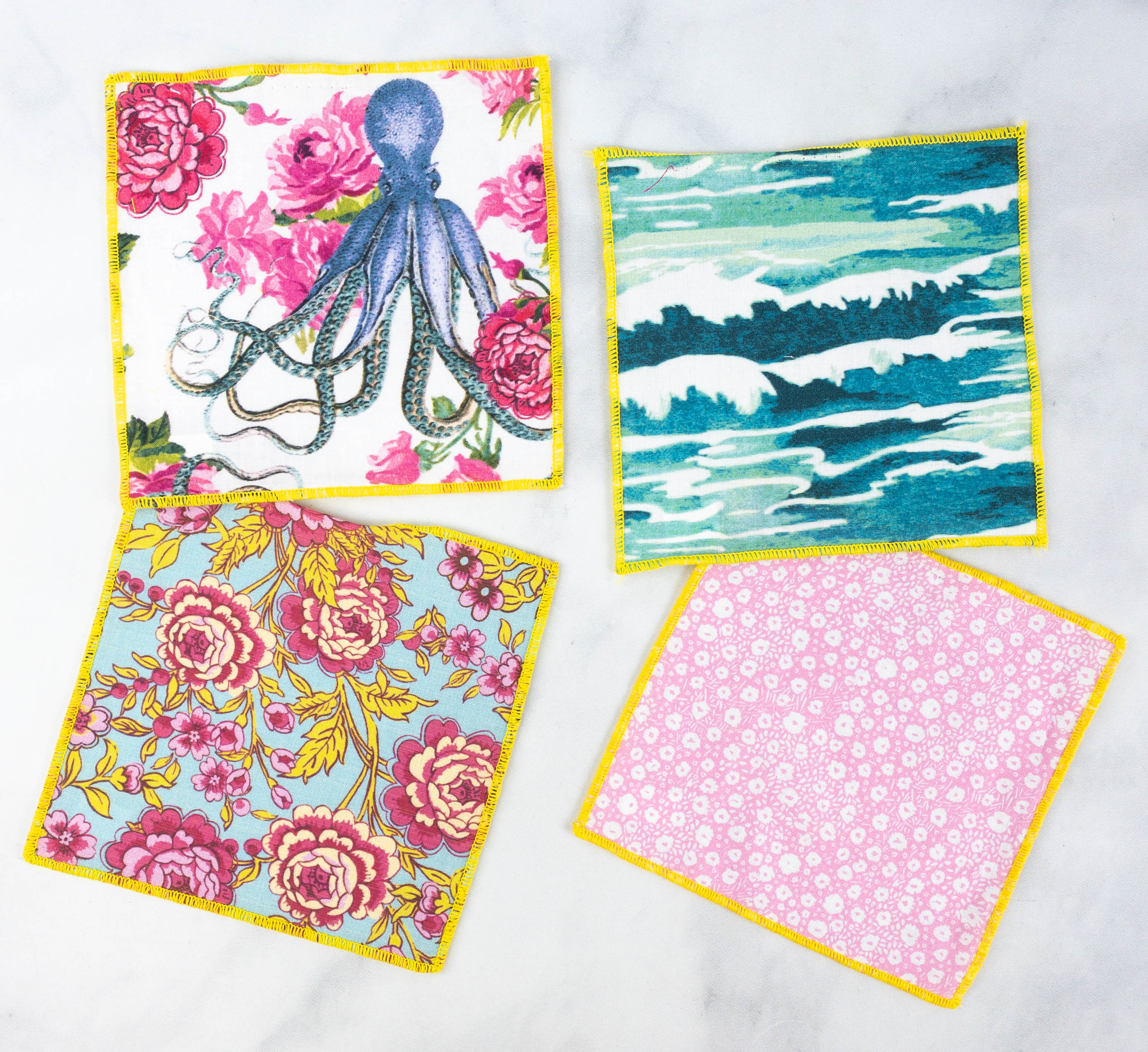 One features roses along with an octopus, which is quite unique. The other designs include an illustration of waves, some pretty classic florals, and a simple white floral pattern on a pink background. Each piece has a yellow lining. So pretty! These came sort of stitched up to keep them all together, but it was easy to remove the loose thread. They're perfect for cocktails – not for wiping up.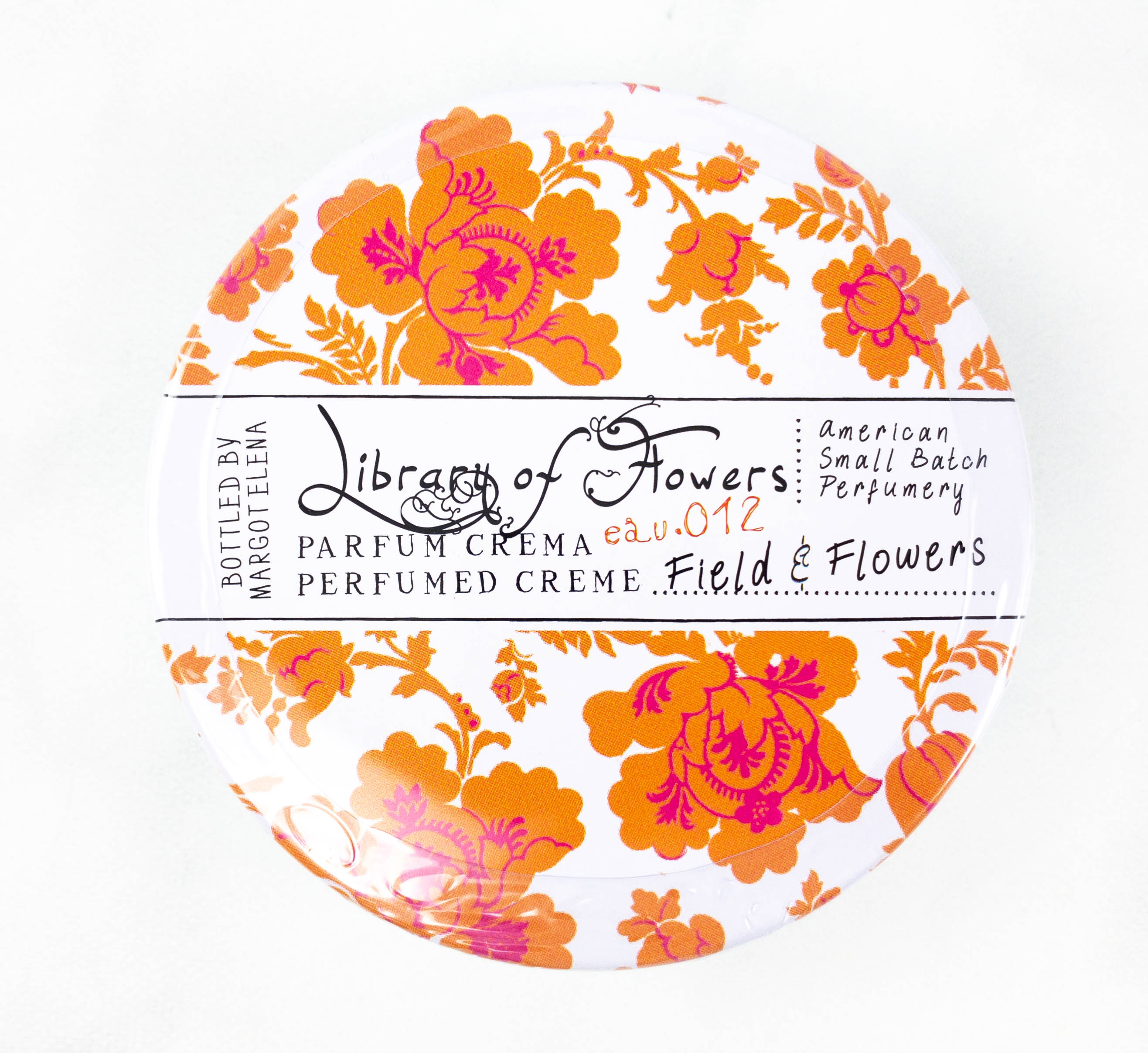 Library Of Flowers Perfume Creme Field And Flowers ($22) This perfume creme makes a great alternative to regular perfume. It lasts longer and you can easily customize your fragrance level. The scent for this item varied, so you could have potentially received duplicates.
This super thick crema is heavily scented – and super hydrating! I tend to use this goodie pretty sparingly due to the amount of fragrance. I really like using it on parched elbows!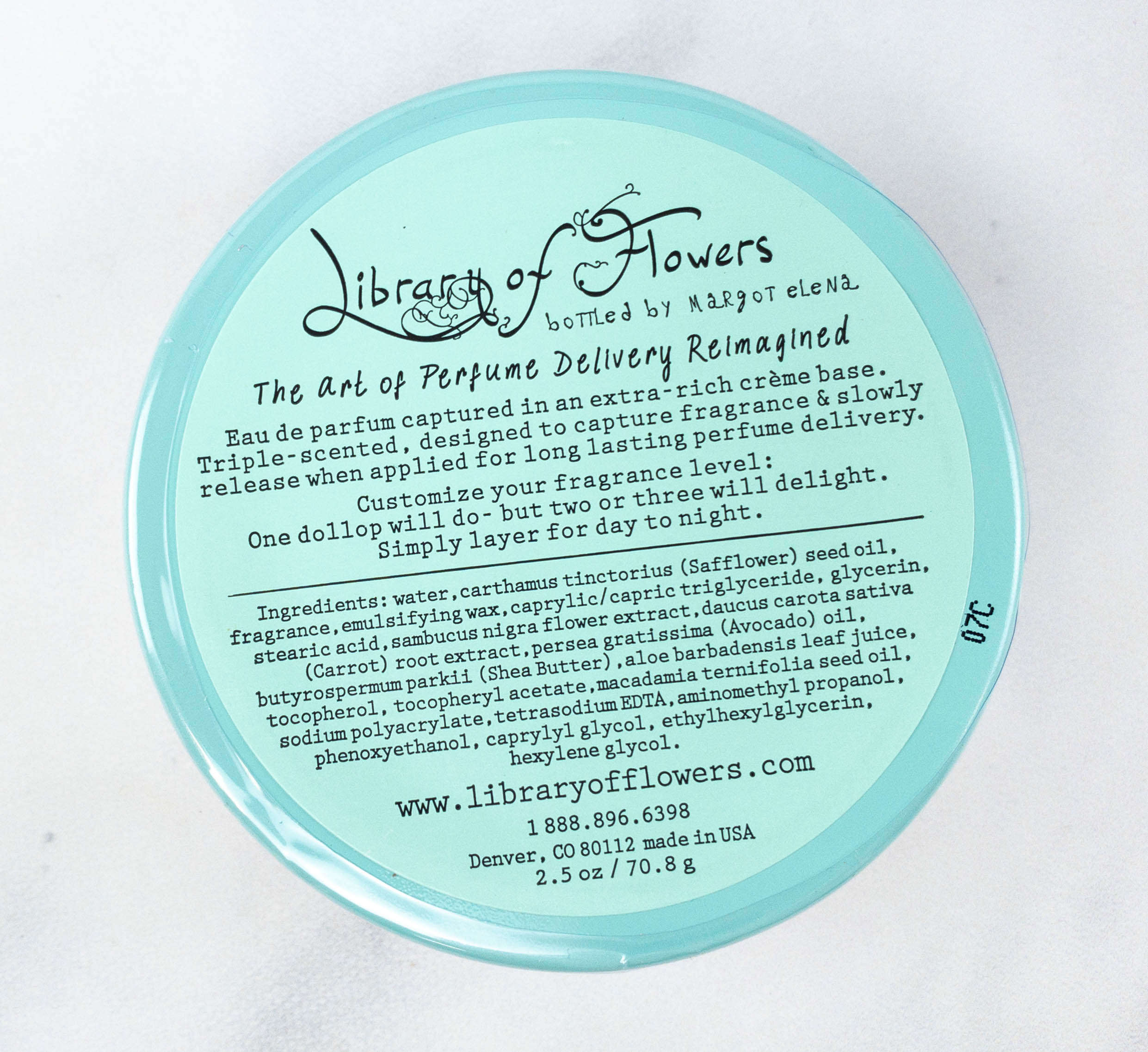 It contains safflower seed oil to soothe and nourish the skin. Scent notes include apricot, honeyed blossom, and wildflowers.
Tokyomilk Shea Butter Bar Soap ($12 – Full size 8 oz) Here's a bar of perfumed soap in a lovely floral packaging!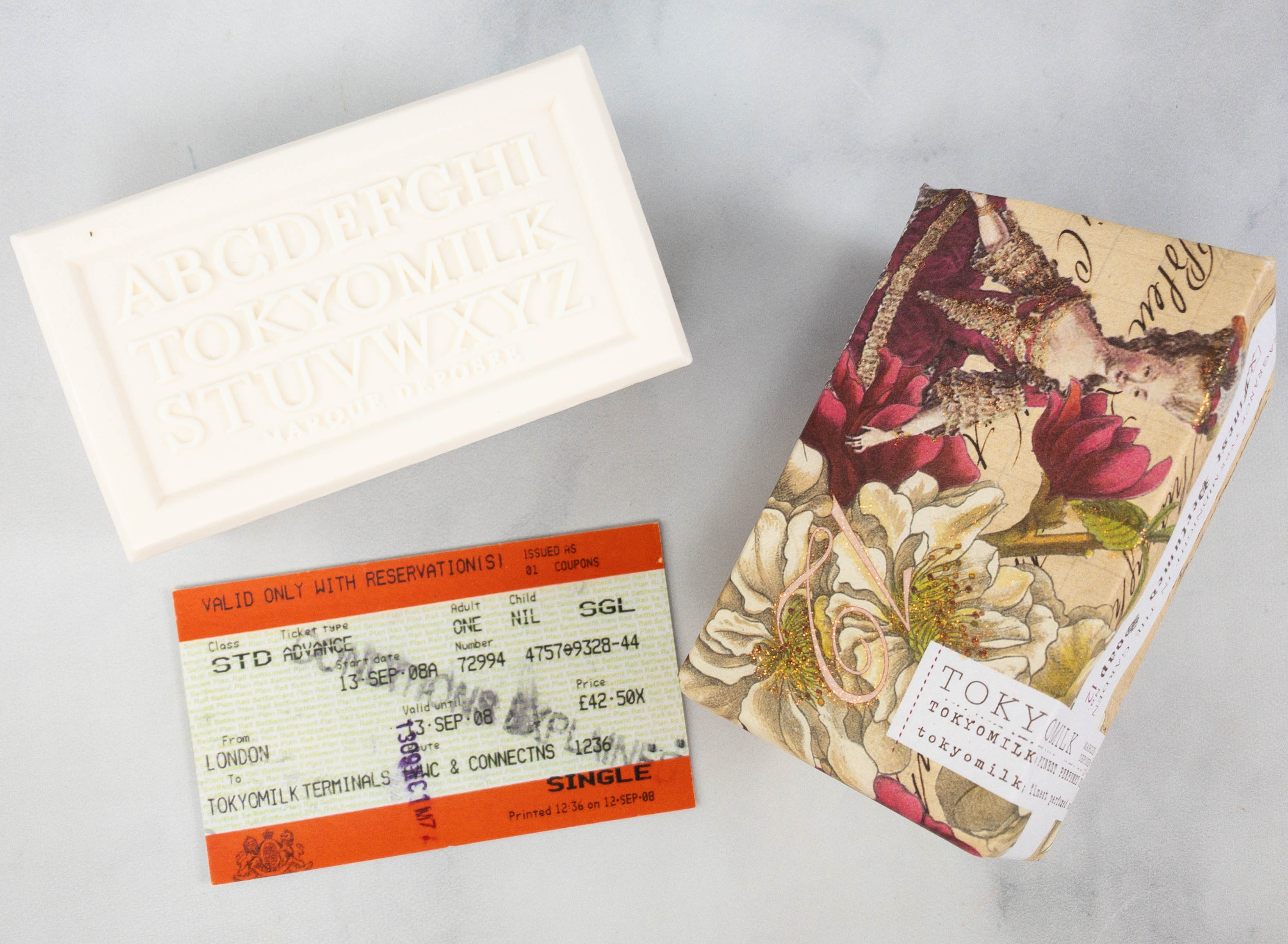 One of the soap's ingredients is shea butter, which has anti-inflammatory properties and also helps restore moisture to the skin.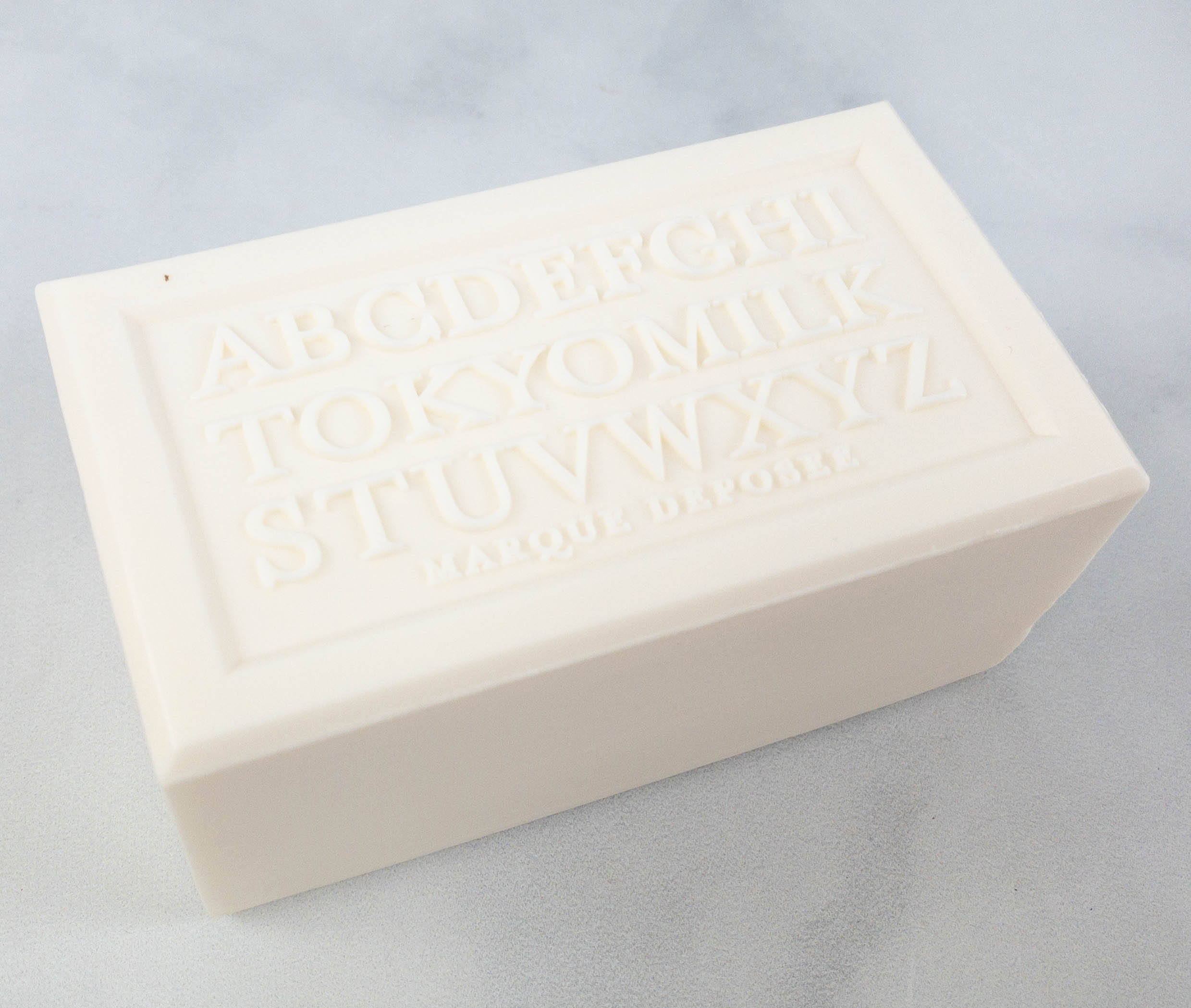 I like using this because it leaves my skin feeling soft and smooth. It smells of a musky green apple, which is very relaxing!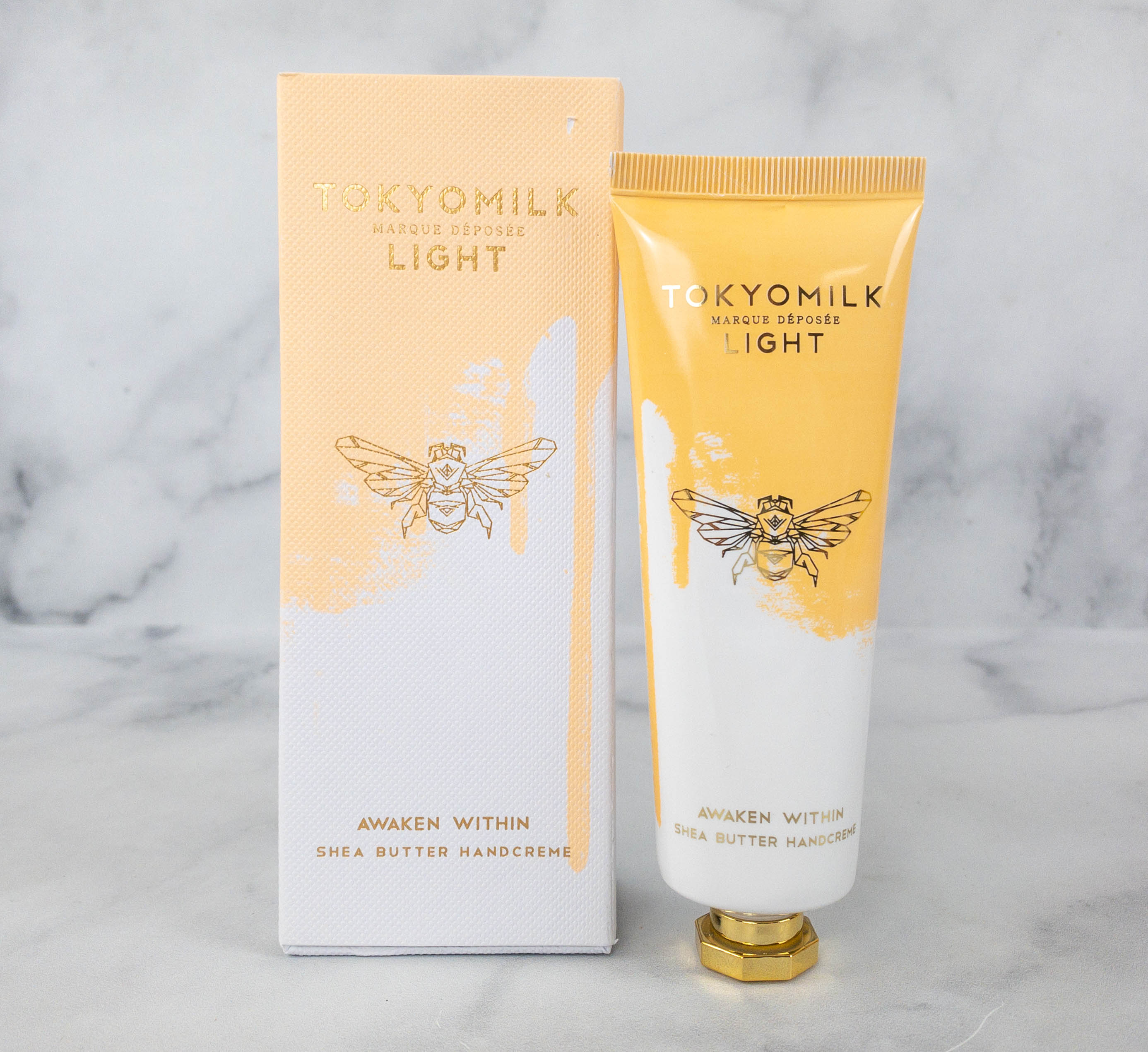 Tokyomilk Light Awaken Within Handcreme ($22 – Full size 2.7 oz) The next item came in its own box packaging. It's a shea butter hand creme!
It has invigorating notes of jasmine, orange blossoms, neroli, and citrus. This is great to use when my hands are too dry because of constant handwashing. The hand cream feels luxurious and nourishing. Its scent lasts for a long time to boot! I loved getting a Tokyomilk Light item in this box – a look at the lighter side for summer!
The Cottage Greenhouse Grapefruit & Blood Orange Fine Salt Scrub ($28) Loaded with vitamin C, this scrub helps get rid of dead and dry skin cells while brightening and moisturizing the skin. It contains small granule sea salt and passion fruit seeds as well. Unlike other scrubs, this one doesn't dry out my skin because it contains honey and apricot kernel oil!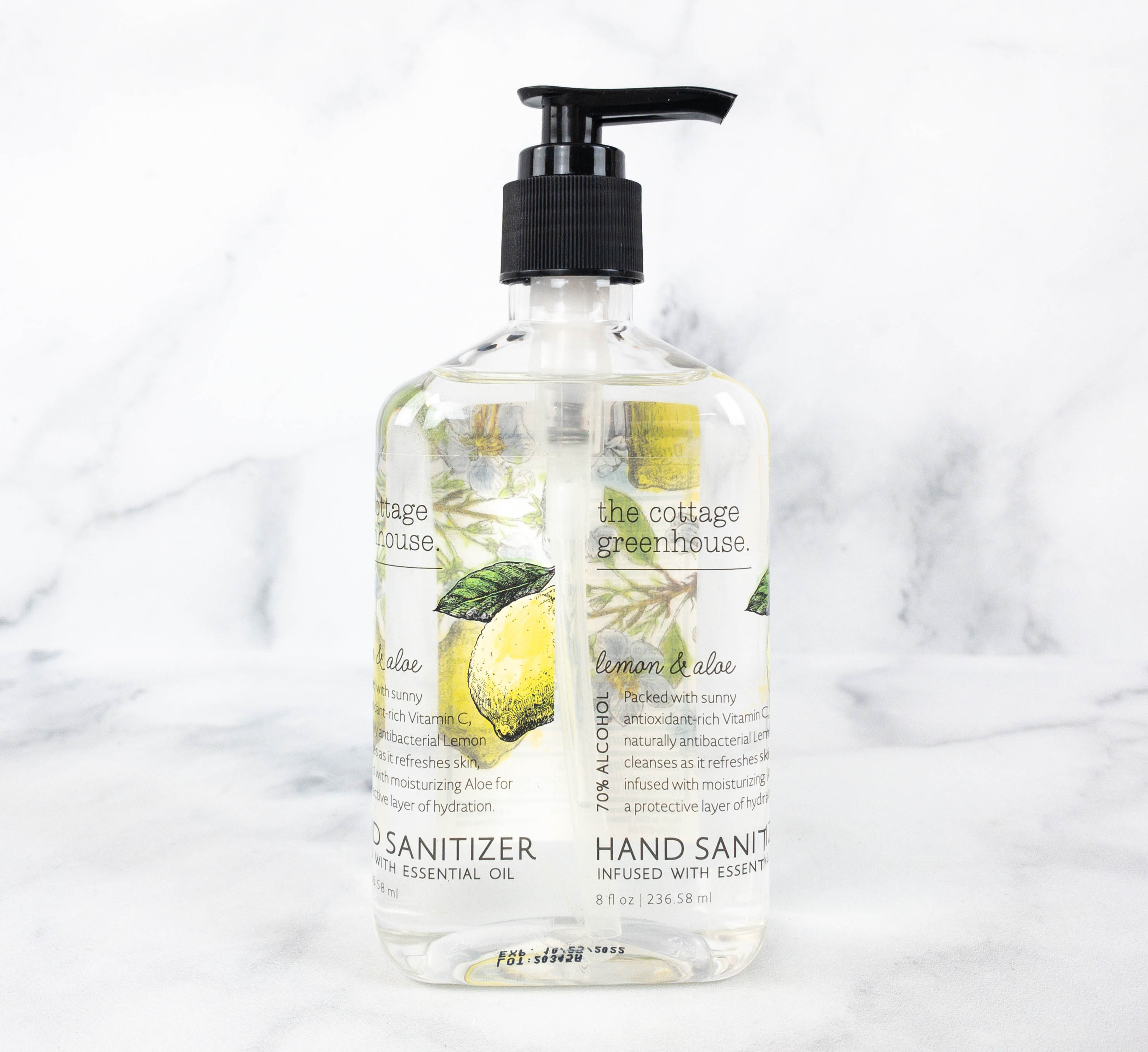 The Cottage Greenhouse Hand Sanitizer ($12) Here's another useful item, a hand sanitizer with 70% alcohol! It's packed in a pump bottle which makes it easier to dispense. I love the sanitizer's energizing citrus scent. Plus, it's not too drying with the inclusion of aloe. A luxurious touch on an essential product (Covid or not!). Subscribers could have also received Library of Flowers sanitizer.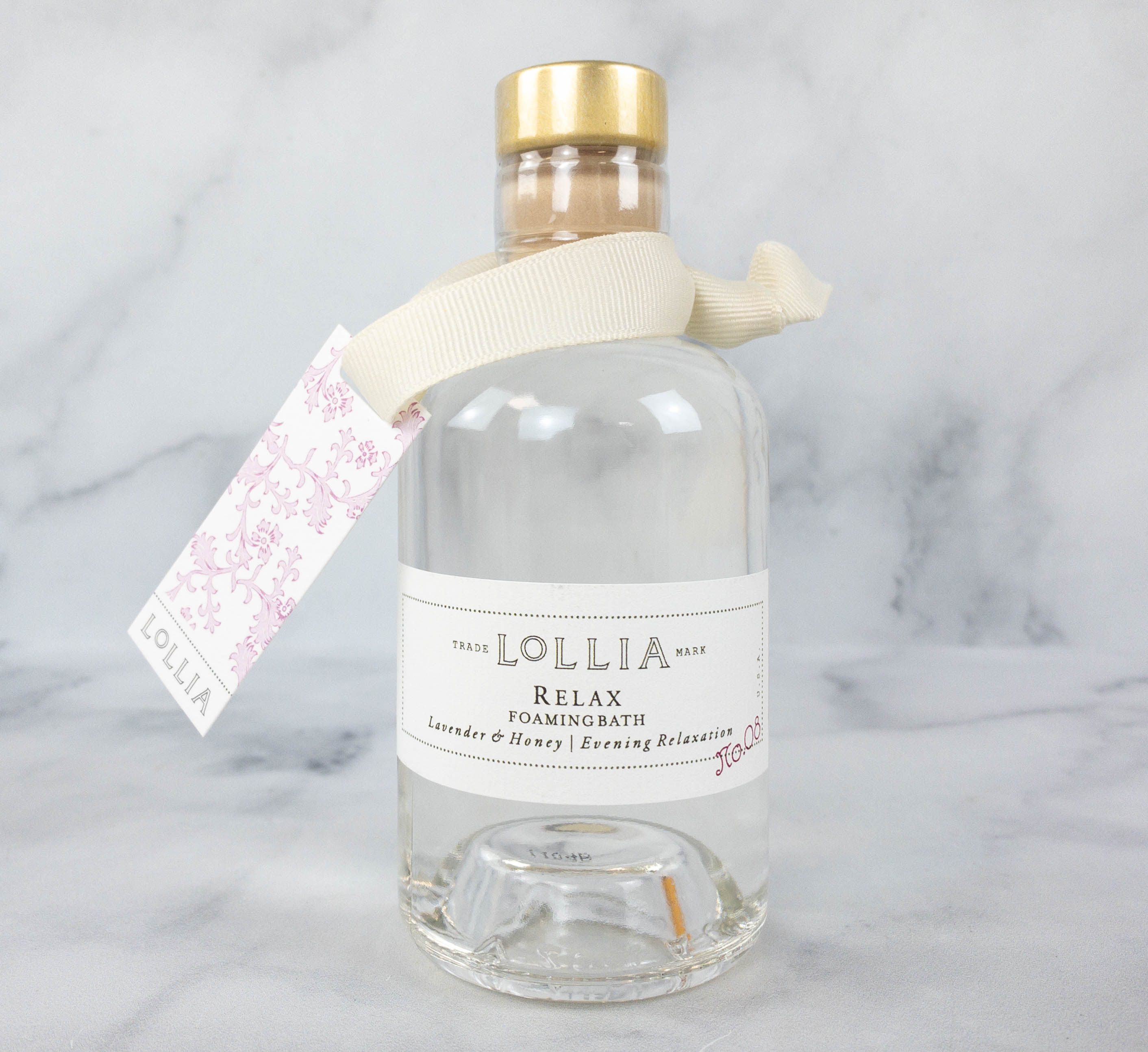 Lollia Limited Edition Lavender & Honey Relax Bubble Bath ($40 – Full size 25 fl oz) For a relaxing me-time, here's a bubble bath scented with lavender and honey! It's a great reward after a long day at work. It creates nice bubbles and it's gentle on the skin as well. Key ingredients include olive fruit oil and avocado oil, which are both known for their hydrating properties. It just smells SO good. The honey gets me every time.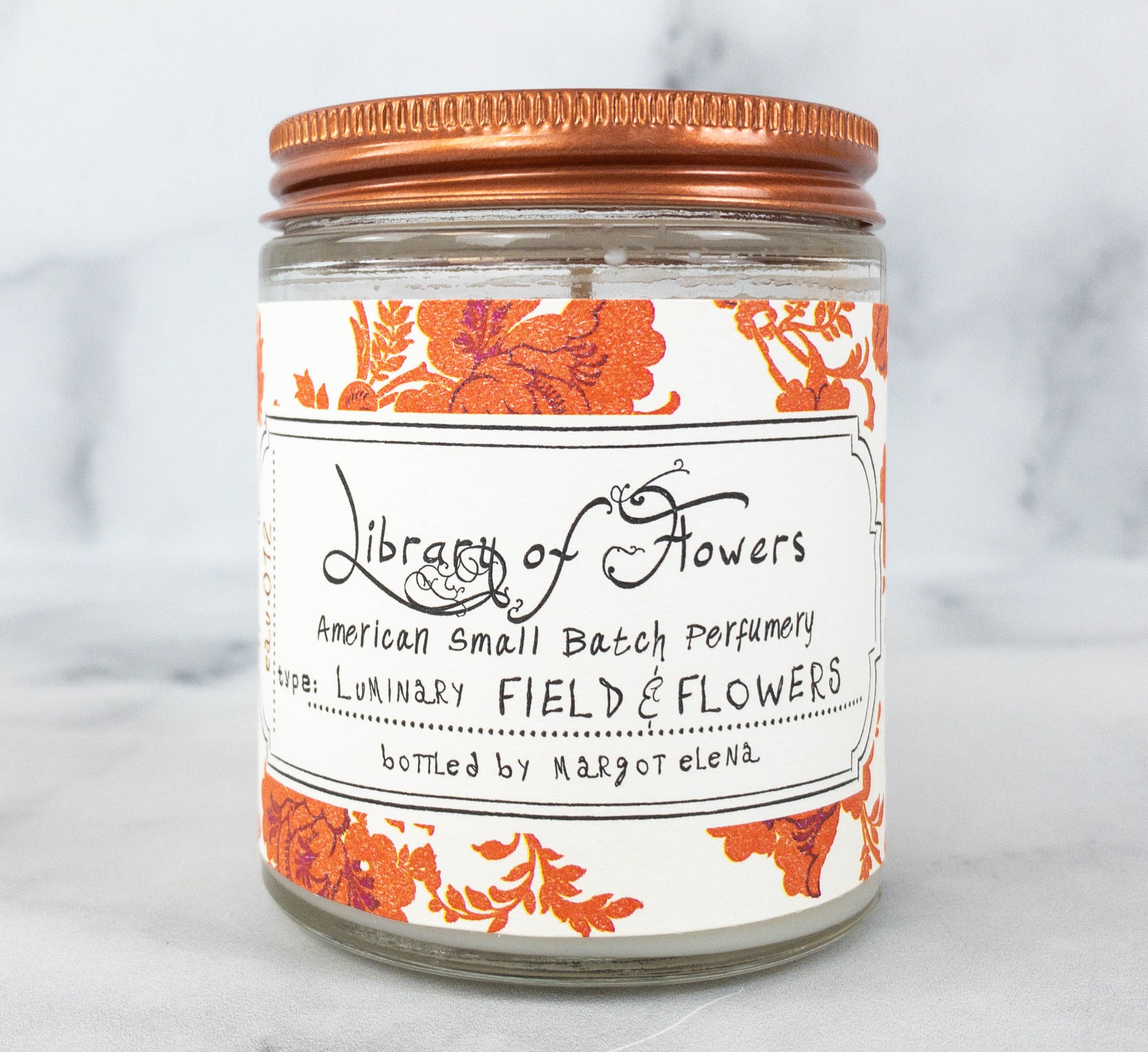 Library Of Flowers Field And Flowers Luminary ($16) This is the perfect item to use with the relaxing bubble bath! It's a scented candle, and it came in a nice jar packaging that you can reuse when you're done with the candle.
I can easily get a whiff of the delightful scent even before lighting it up! I like how it smells of fresh flowers. This will makes any room smell amazing. The dim light of the candle also provides a nice ambiance for a more relaxing bath time.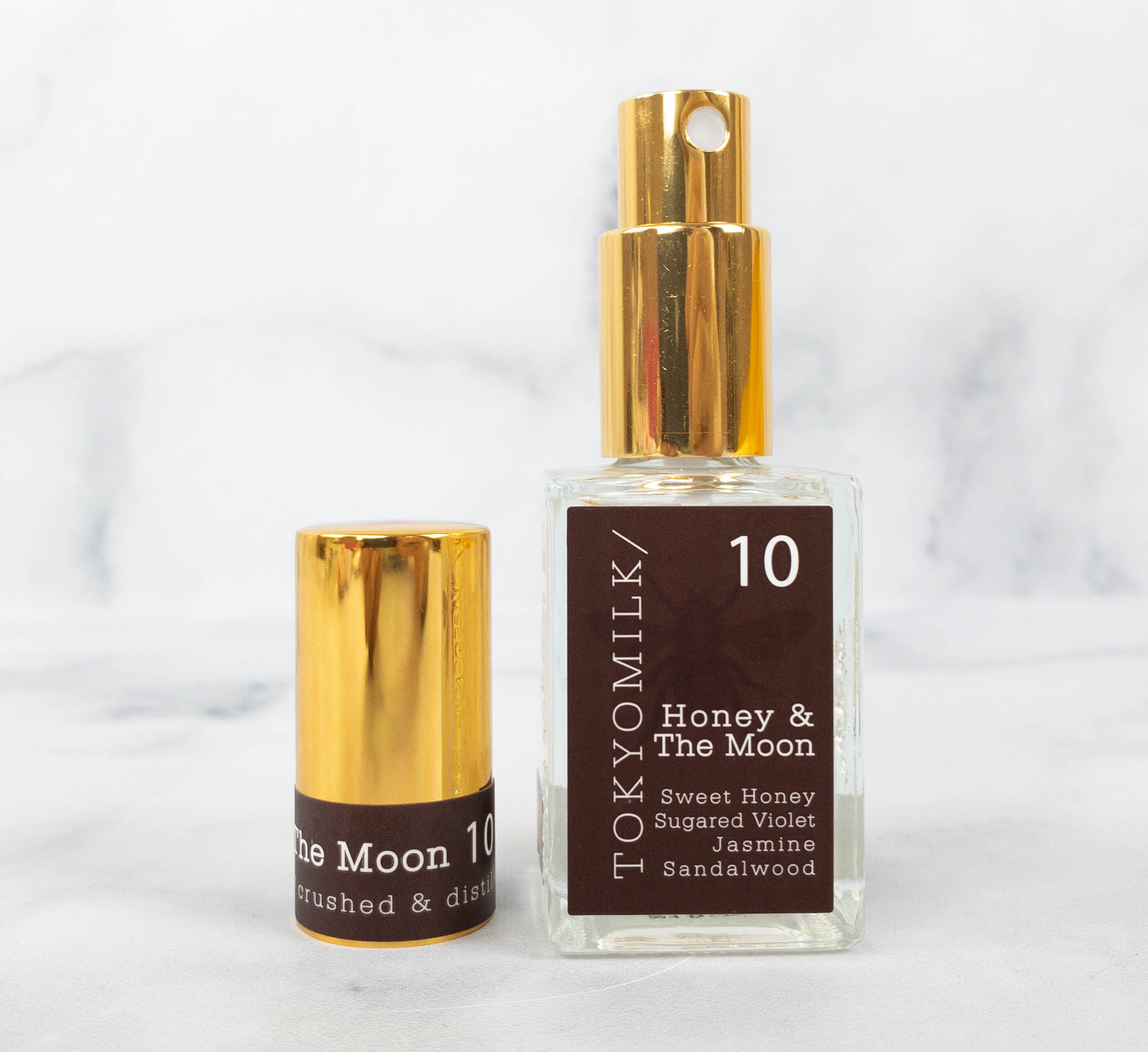 Tokyomilk Honey & The Moon Eau De Parfum ($38 – Full size 1 fl oz) Lastly, they here's a perfume with a lovely combination of sweet and floral notes, including honey, sugared violet, jasmine, and sandalwood.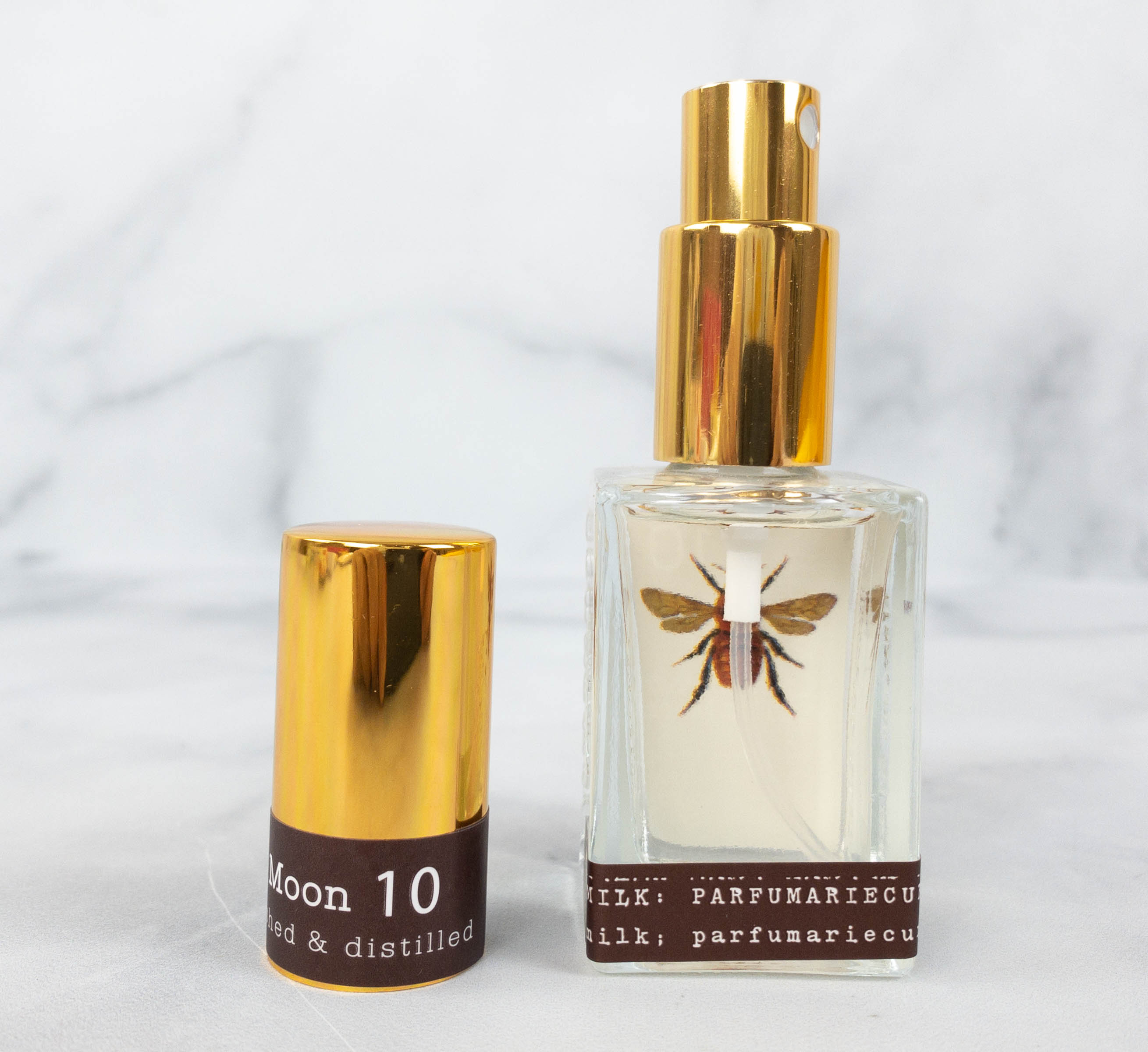 The little bottle is perfect to have in my purse so I can easily spritz some when I need it! If you thought the honey in the bubble bath was great, wait until you smell this. So luxurious and redolent with dusk on a hot day summer vibes.
If you're looking for luxurious, indulgent, and skin-loving products, Margot Elena Discovery Box has them all! The Summer box didn't disappoint, as it includes relaxing items such as the bubble bath and the scented candle plus everyday must-haves such as the sanitizer and the hand creme. There's even a perfume creme which is leaves a floral scent that lasts for a long time. It's probably my favorite item in the box! Overall, this subscription lives up to my expectations of what an elegant and fabulous box should be. Even their packaging exudes sophistication and I'm here for it!
What do you think of this quarter's Margot Elena Discovery Box?
Visit Margot Elena Discovery Box to subscribe or find out more!