Sometimes, a bath is more than just a bath. It's an experience and a luxurious treat that we all deserve, especially after a long tiring day. No need for an excuse to break out the bubble bath 'cause you deserve to be pampered! Whether you're a stay-at-home mom, a busy working adult, or someone who is always on the go!
The way to create a relaxing ambiance for your much-needed pause in the form of bathing comes in subscription boxes. From bath bombs, bath salts, bar soaps to even candles and bath-inspired goodies, these bath and spa goodie subscription boxes will take your bath experience to the next level! What's even better is that you may even discover new products to use for a whole new bath vibe!
Indulge yourself in all the goodness, and get ready to soak and wash your worldly cares away! We've gathered some of the best bath subscription boxes you're sure to love – crafted for the best bath time you deserve.
The Best Bath Subscription Boxes for a Clean and Soothing Feeling!
Image from: Merkaela
What You Get: Merkaela creates sustainable and chemical-free products that nourish not only your body but also your mind and soul! They engage all of your senses by offering all-natural products handcrafted in small batches from ingredients you can pronounce. For a fun and relaxing bath time, you can choose to receive the Handmade Soap Box every quarter, wherein you'll get 3 organic soaps infused with all the good stuff! You may also opt for the Deluxe Wellness Box, which includes 5-8 products to support your overall wellness and meditation practices. Each quarterly collection is curated with a seasonal theme with thought-provoking content, affirmations, and music to bring you a holistic bathtime experience. Snag a box and please yourself with all the goodness it brings.
To know more, visit Merkaela Reviews.
Price: The Handmade Soap Box is priced at $25 per quarter, while the Deluxe Wellness Box costs $80 per quarter.
Deals:
Get 22% off all subscription plans! Use coupon code NEWMOON .
Save 20% on a prepaid annual subscription. Use coupon code ALIVE20.
Save 15% on a quarterly box! Use coupon code ALIVE15.
---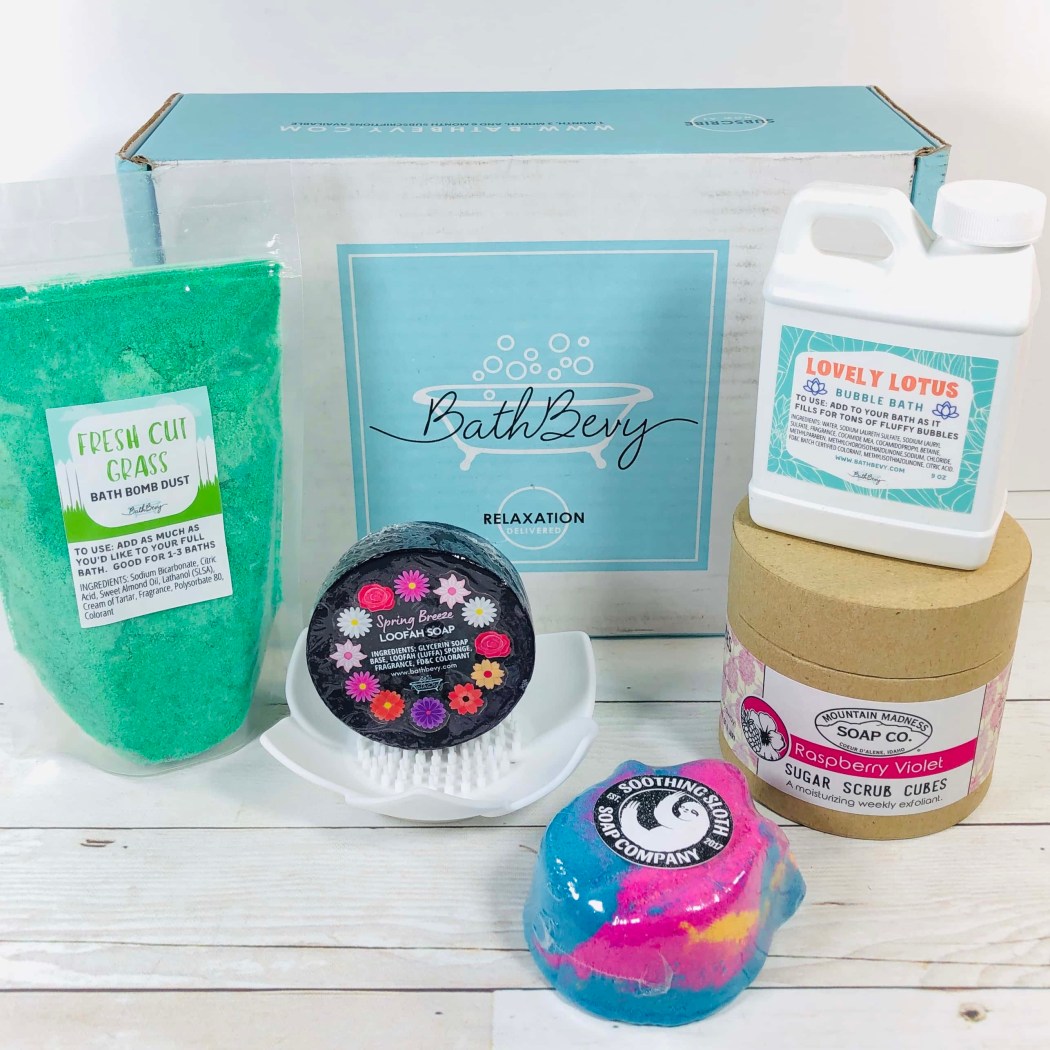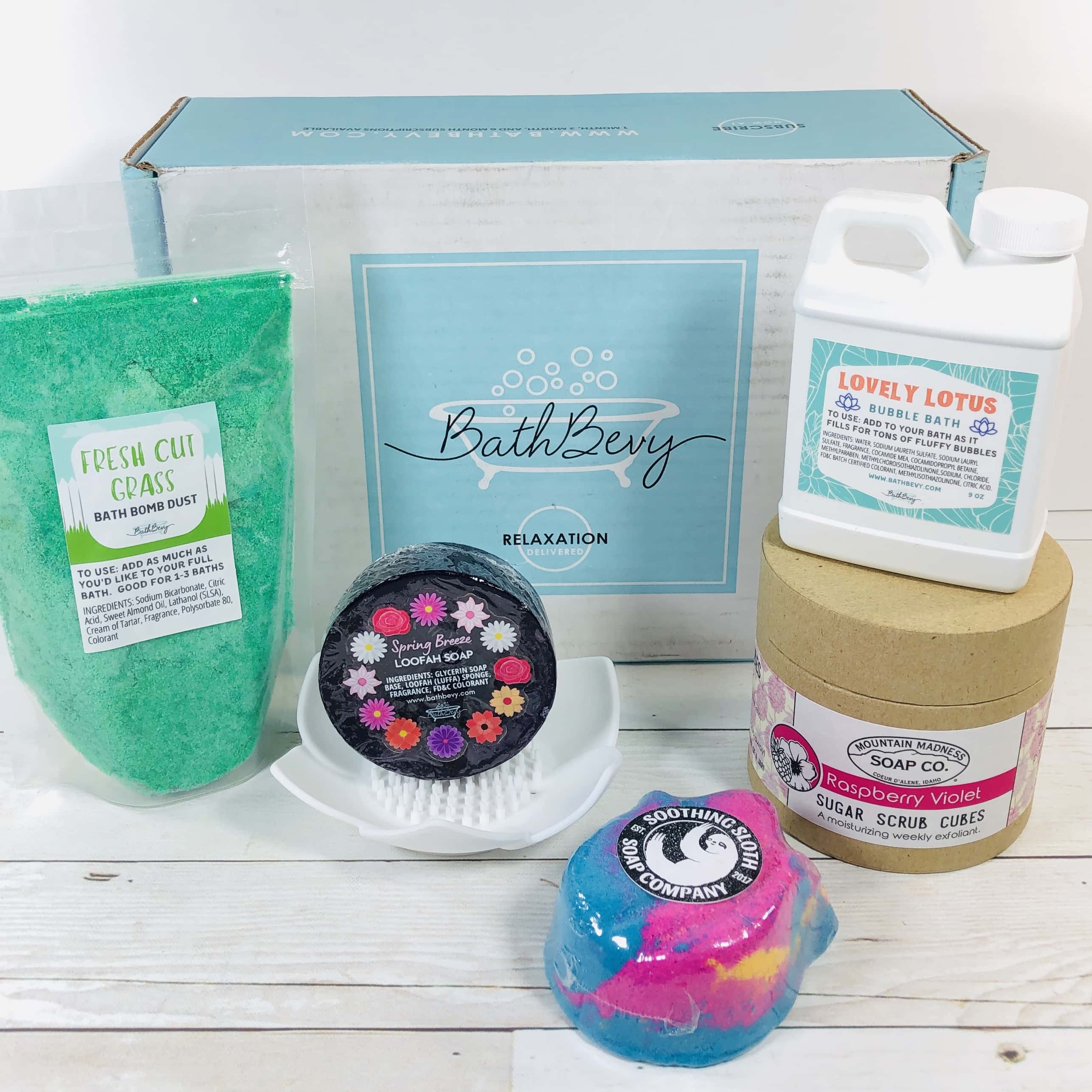 Image from: our review
What You Get: Bath Bevy rewards you with a nice relaxing bath time after a long tiring day. Pamper yourself with a luxurious selection of 6-10 calming and soothing scented bath goodies each month or every quarter. Items include bath bombs, scented soaps, body scrubs, and more from indie brands. Boxes are themed to add more excitement to a relaxing bath experience! And if you're not into tubs, there's also a tubless option, which gives you the same handmade bath goodies that don't require a tub.
Read Bath Bevy Reviews to know more.
Price: The subscription starts at $43.21 a month.
Deals:
Get 25% off your first box in a new subscription! Use coupon code WELCOME25 .
Save $4 on your first box! Use coupon code HELLO10.
---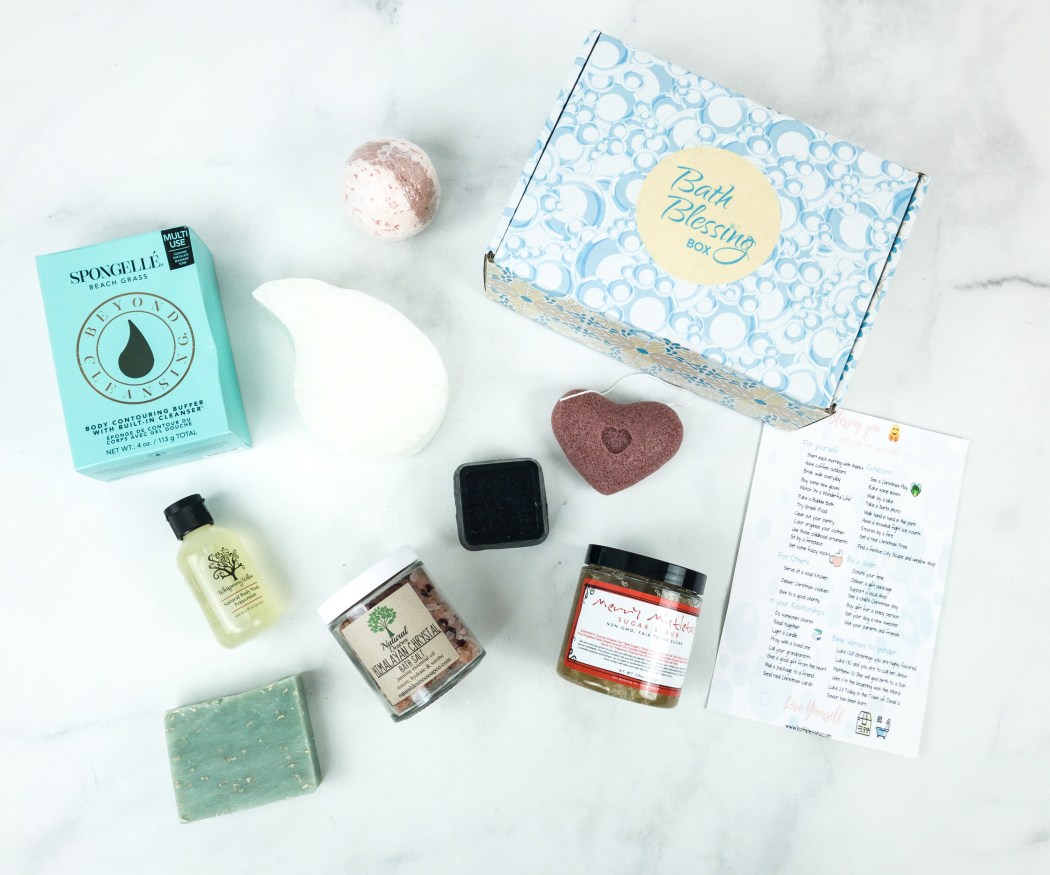 Image from: our review
What You Get: Bath Blessing Box will help you transform an ordinary bath time into a spa-like experience by sending a collection of artisan, natural, and essential oil-based bath and body products monthly. Spoil yourself and relaxingly bathe with 5-8 luxury bath and body treasures like artisan bar soaps, body wash, body scrubs, body butter, salts, and extra bath-inspired goodies and accessories! There's also recipes, tips and enrichment card included in every box. You can even choose your preferred bathing style – bath, shower, or surprise me! And in case you want themed boxes, they also offer specialty boxes.
See Bath Blessing Box Reviews for more information.
Price: Get this subscription for $39.99 per month.
Deal: Get 10 % off First Order of Sanctuary Box! Use coupon code First10.
---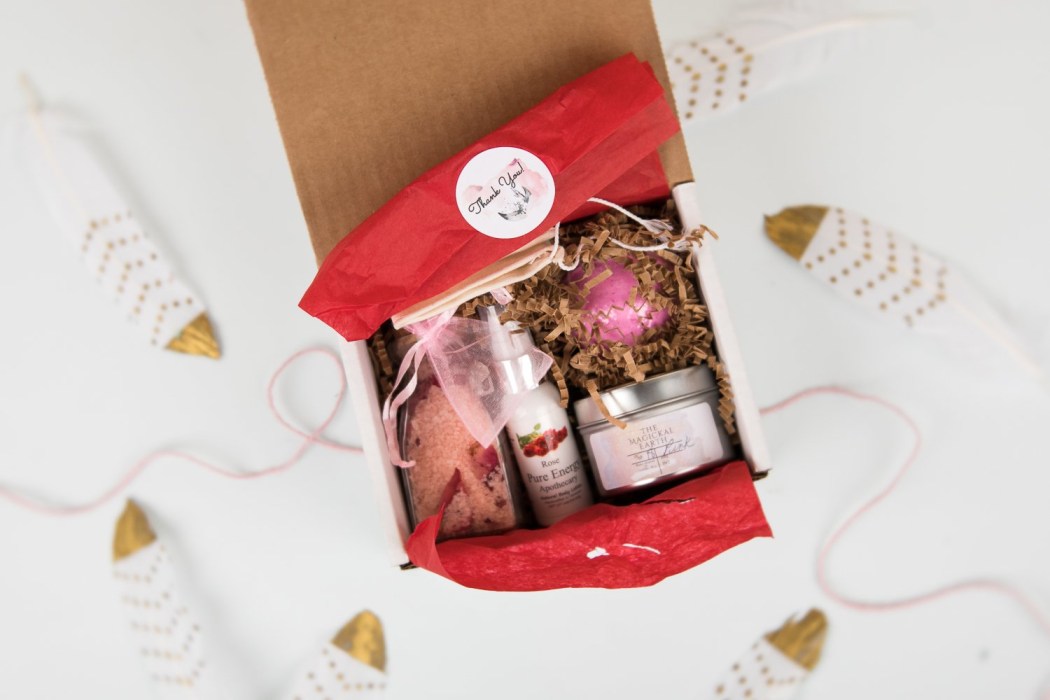 Image from: Bath Box by Magickal Earth
What You Get: Feel like it's magic when you bathe using vegan, natural, and cruelty-free products from Bath Box by Magickal Earth. Each box is centered around the astrological calendar and includes 4-6 magickal products you can feel good about! Such items include ritual bath soaks, bath bombs, soaps, candles, and even crystals. Through this box, you can create a blissful bath experience for yourself!
Price: Get your box for $29.99 per month!
---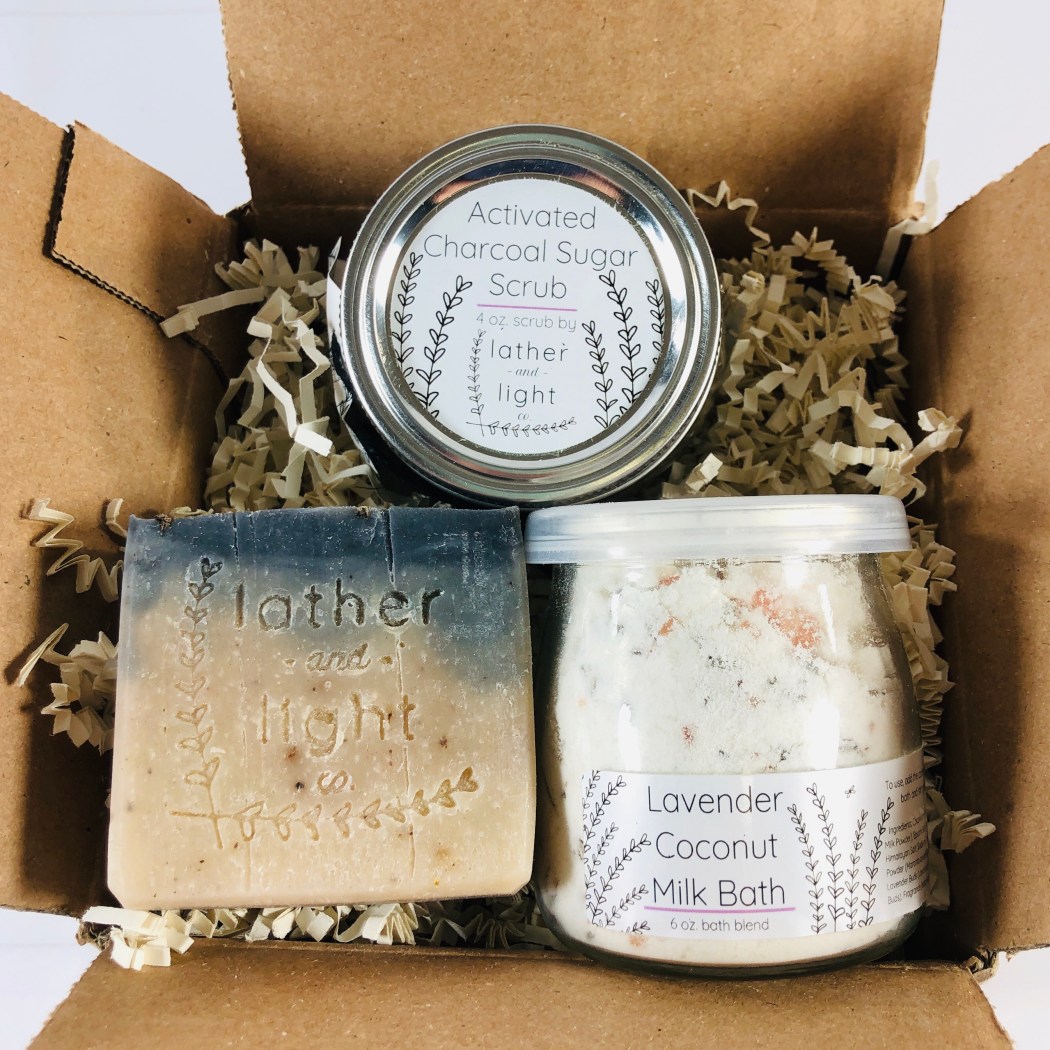 Image from: our review
What You Get: Pamper yourself with skin-friendly soaps and luscious scents to inhale as you bathe. Lather & Light Co sends all-natural bath goodies to help you heal, relax and uplift your mood. The Handmade Spa Box Subscription contains 3-5 handcrafted luscious spa items like soaps, scrubs, bath teas, candles, and more. Each product is lovingly handcrafted in small batches, made using nutrient-rich, all-natural ingredients your skin will sure to love! You can also go for a Soap Box, which will give you 3, 5, or 7 soaps in every shipment, or opt for the Soap Sampler Set, which includes 3-6 half-sized soaps.
See more on Lather & Light Co Reviews.
Price: The box costs $42.95 a month.
Deal: Get 10% off your first box! Use coupon code HELLO10.
---
Image from: SaltyGirl Beauty
What You Get: Filled with self-care products, SaltyGirl Beauty will surely relieve all your stress away! There are three subscription box tiers where you can choose from. The Self Care Basic Box comes with a bar of soap, a body scrub, one bath bomb/foot soaks, and one surprise goodie from another brand. The Just Right Box contains all the items included in the Self Care Basic Box, plus one bath salt. The Lots of Self Care Box includes everything from the Just Right Box but 2x the soap and 2x the bath bomb/foot soak. Also, shipping is free on all orders! Whatever box you choose, you'll surely have a relaxing and fun bathing experience.
Price: The monthly plan for Self Care Basic costs $37.05, Just Right is $51.30 and Lots of Self Care is $58.90.
---
That sums up the list of the best bath subscription boxes in 2022! Which one are you going to try?
Add any of these luxe bath boxes to your wishlist! Didn't see the box for you on this list? Check out more lists of the best subscription boxes!
Say Hello to More Subscriptions for Healthy and Glowing Skin!