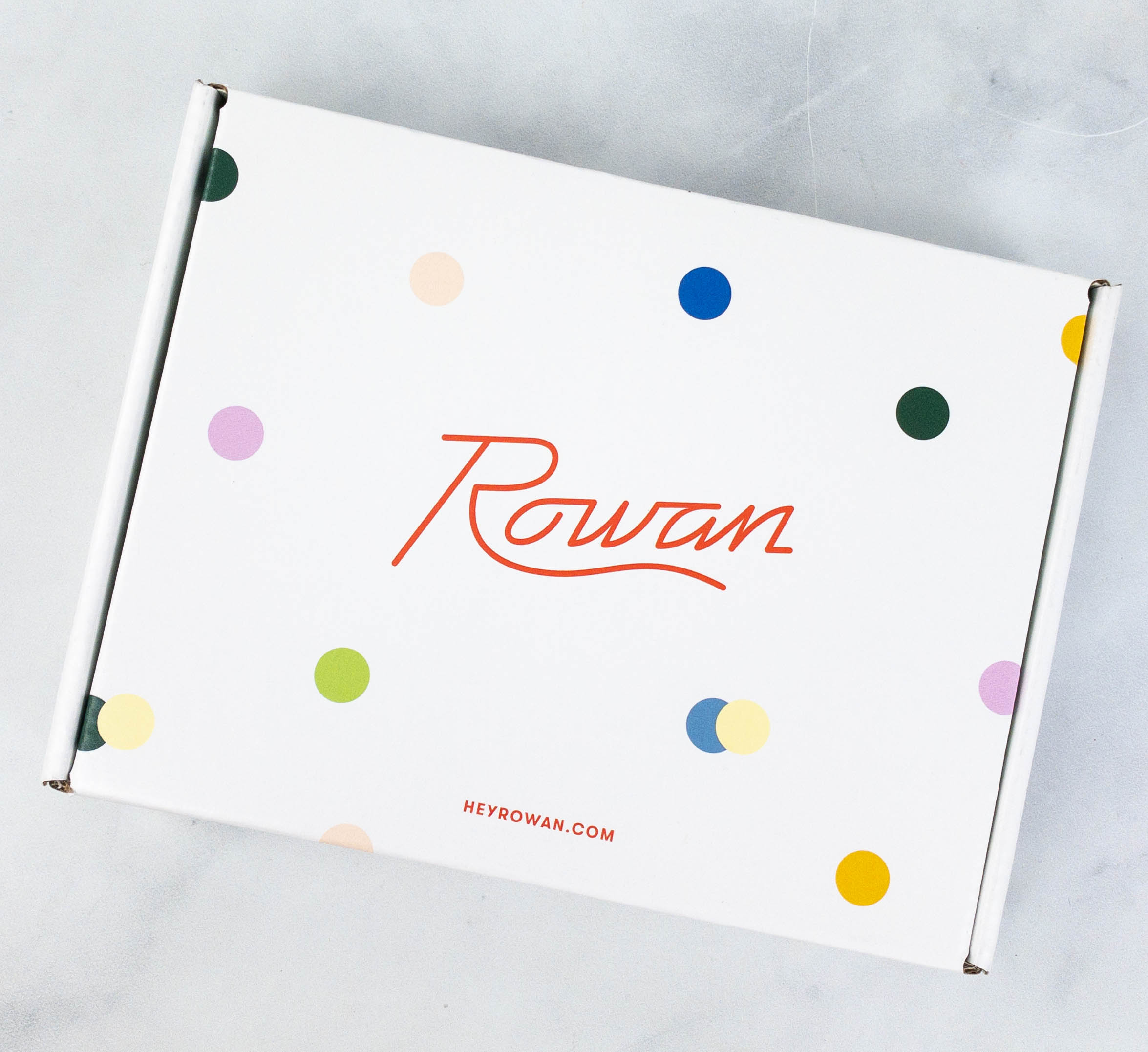 Rowan Earring Club is a monthly earring subscription box for tweens and teens that includes a fresh pair of earrings and a curated content designed to initiate a meaningful conversation. Your first box will also include an earring stand, earring pouch, journal, and pen! The box costs $19 per month on an annual subscription but you can opt to go for a 6-month plan for only $22 a month. What's great is that you don't have to pay upfront – it gets charged monthly! Gold vermeil earrings are $2 more per month than silver.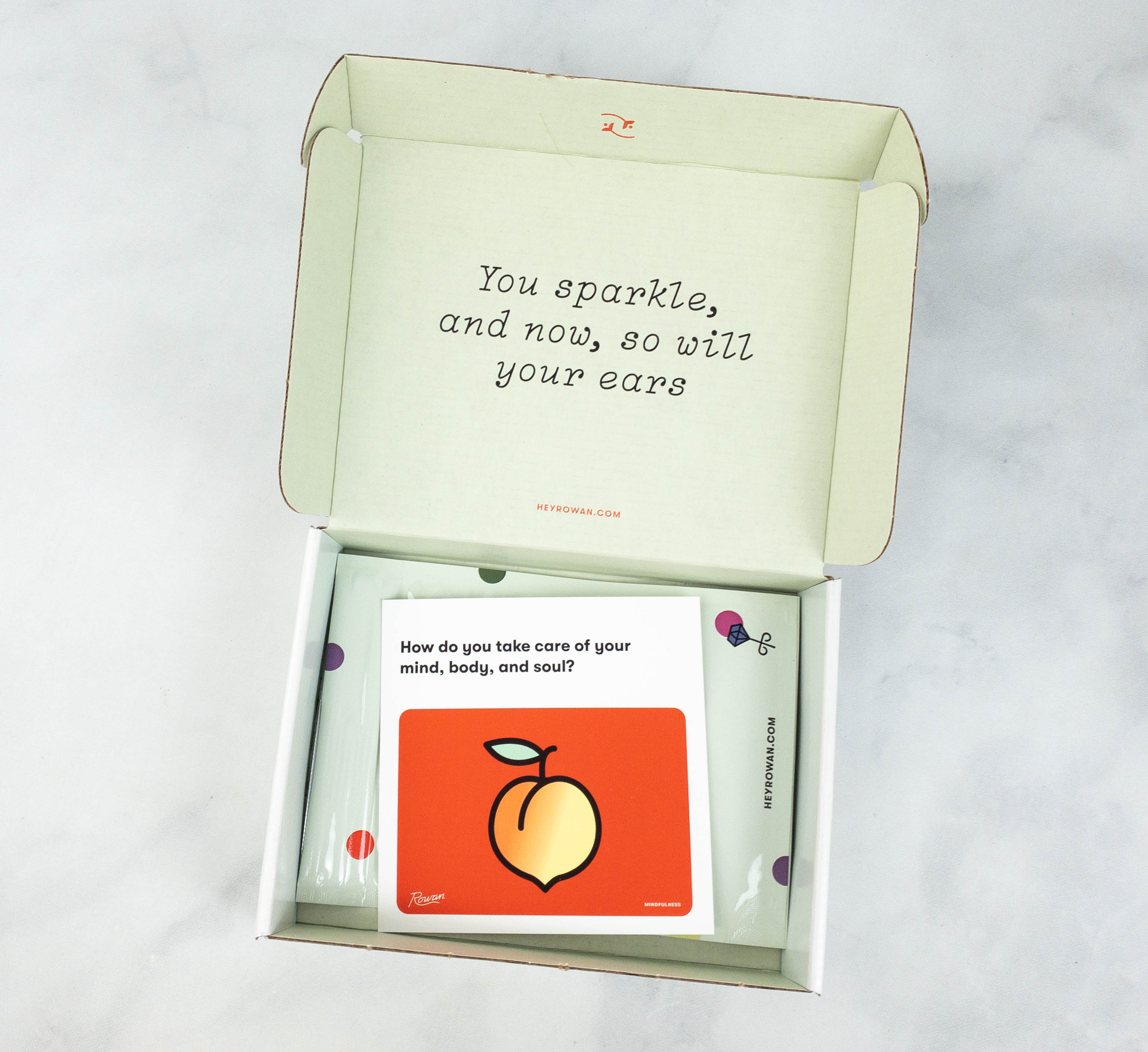 There is a message on the inner part of the box cover.
You sparkle, and now, so will your ears.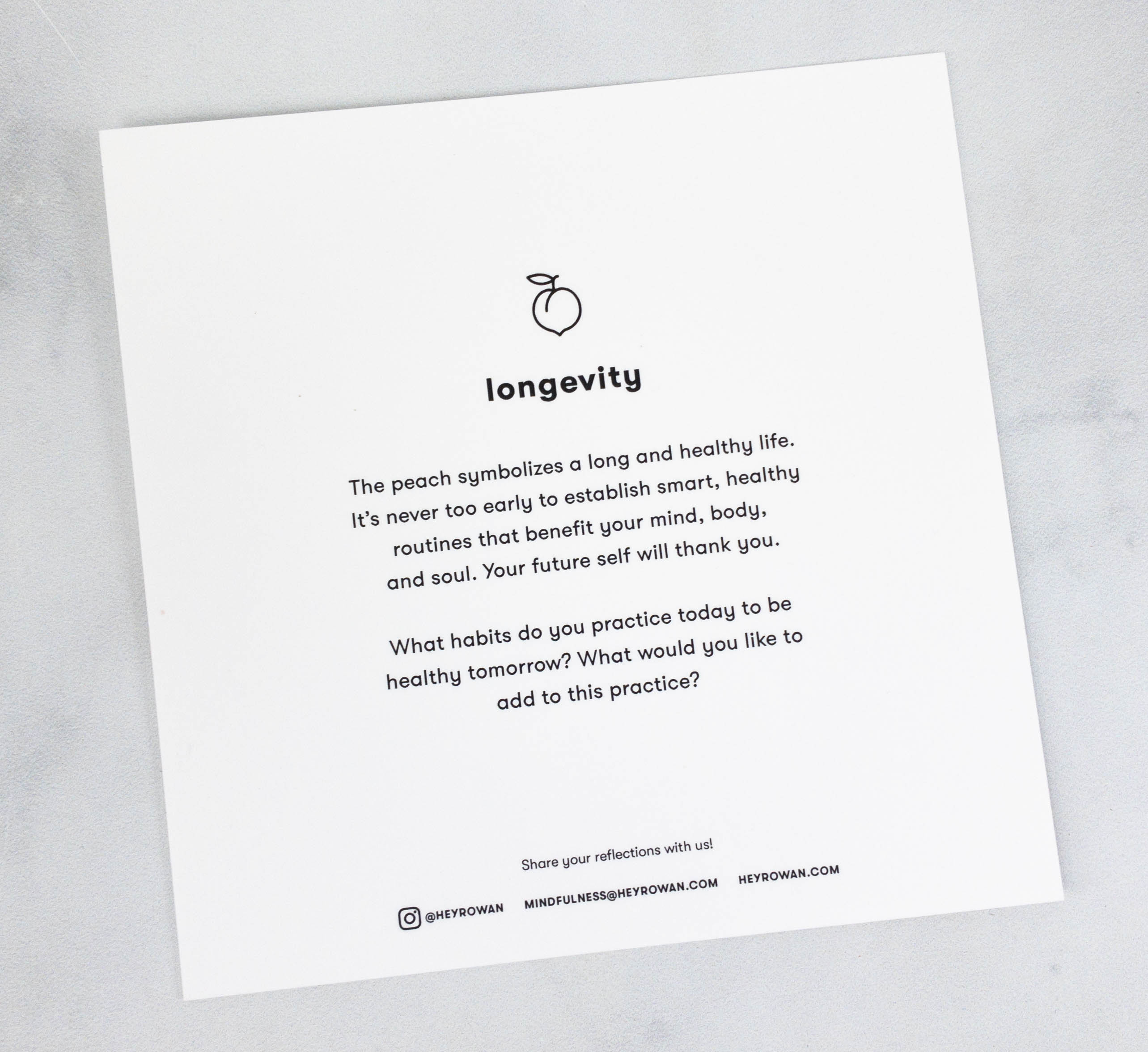 This month, the theme is Longevity!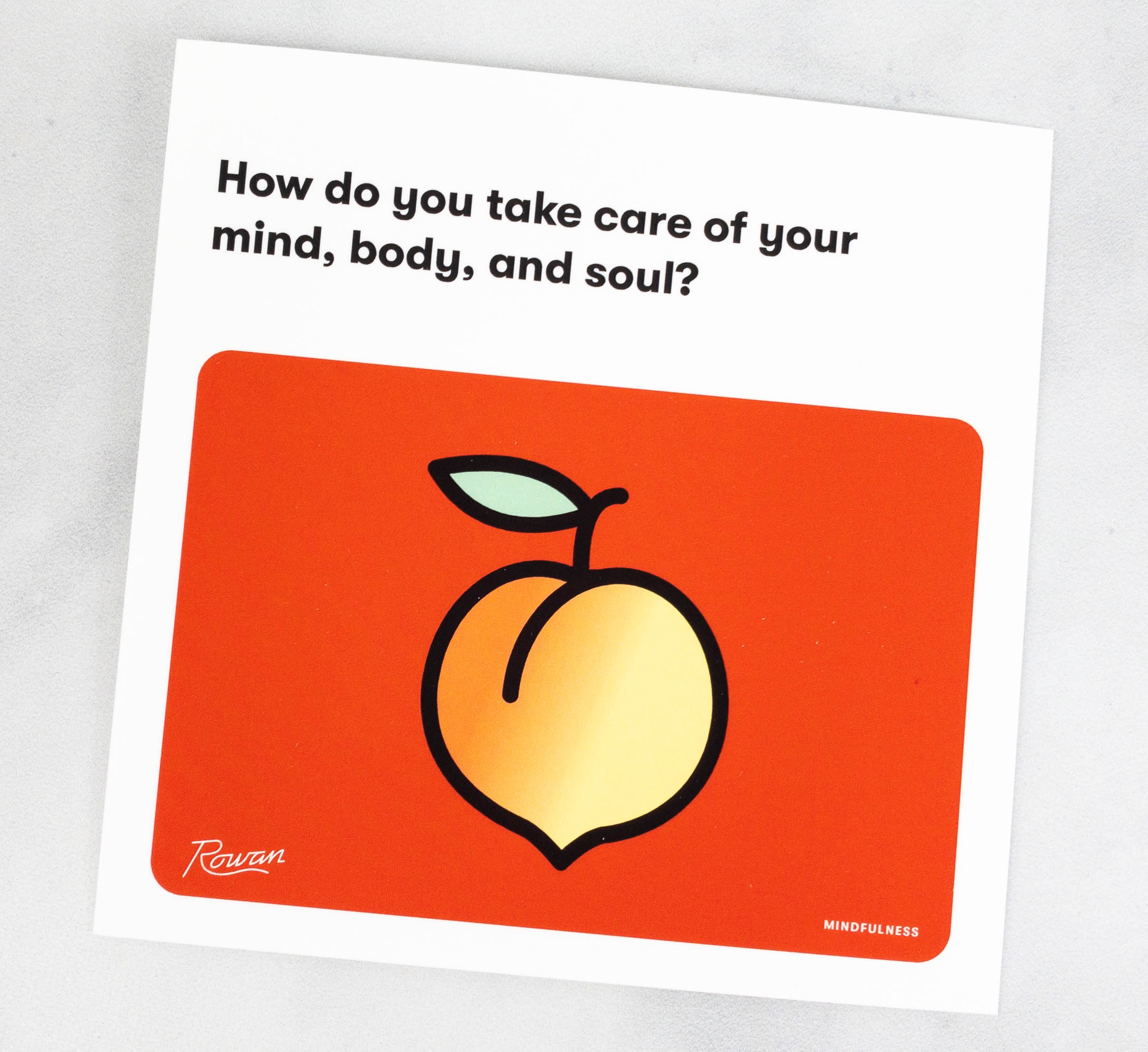 At the back of the card, they explain more about this month's theme. They also left some questions to ponder on.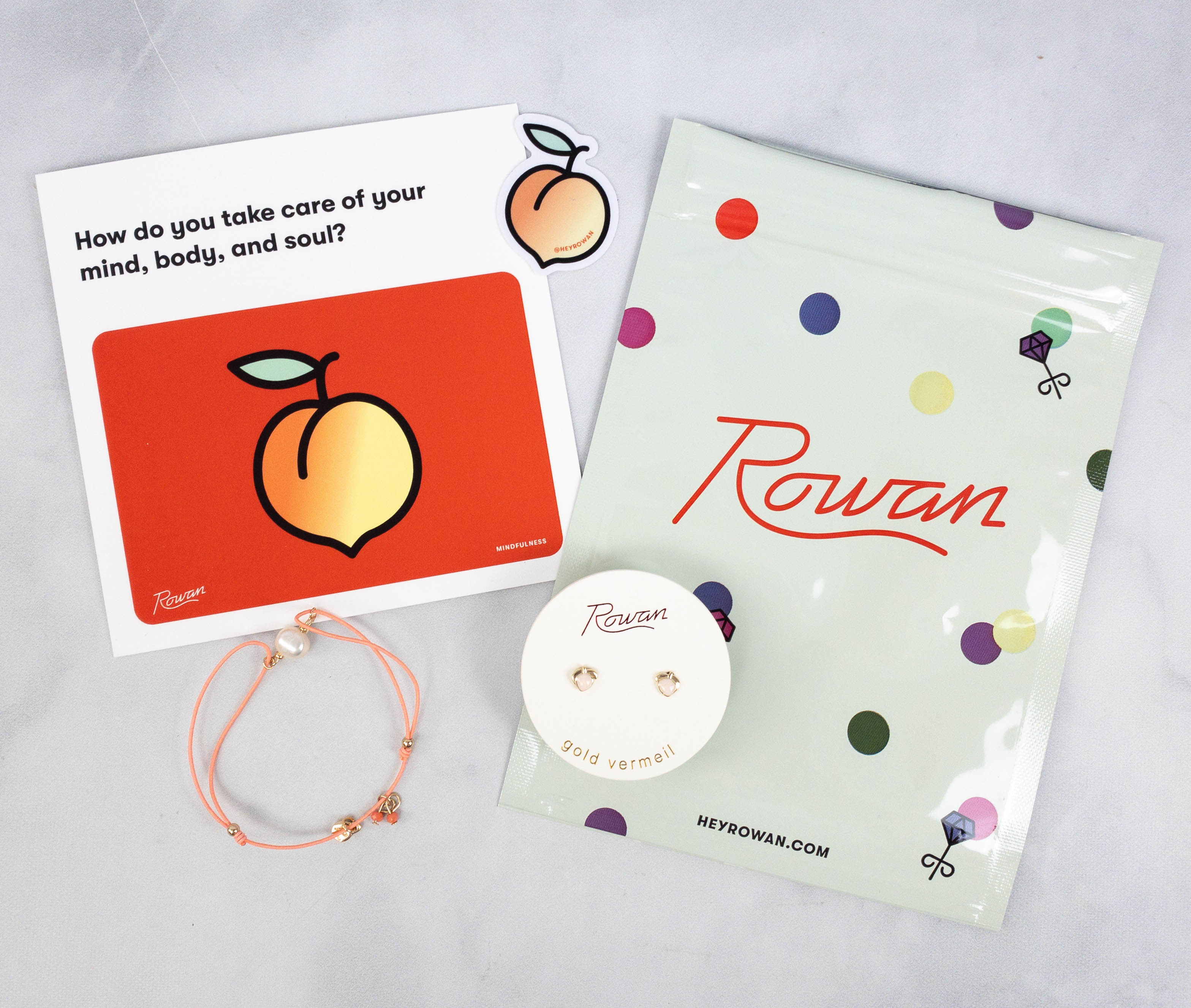 Everything in the pack!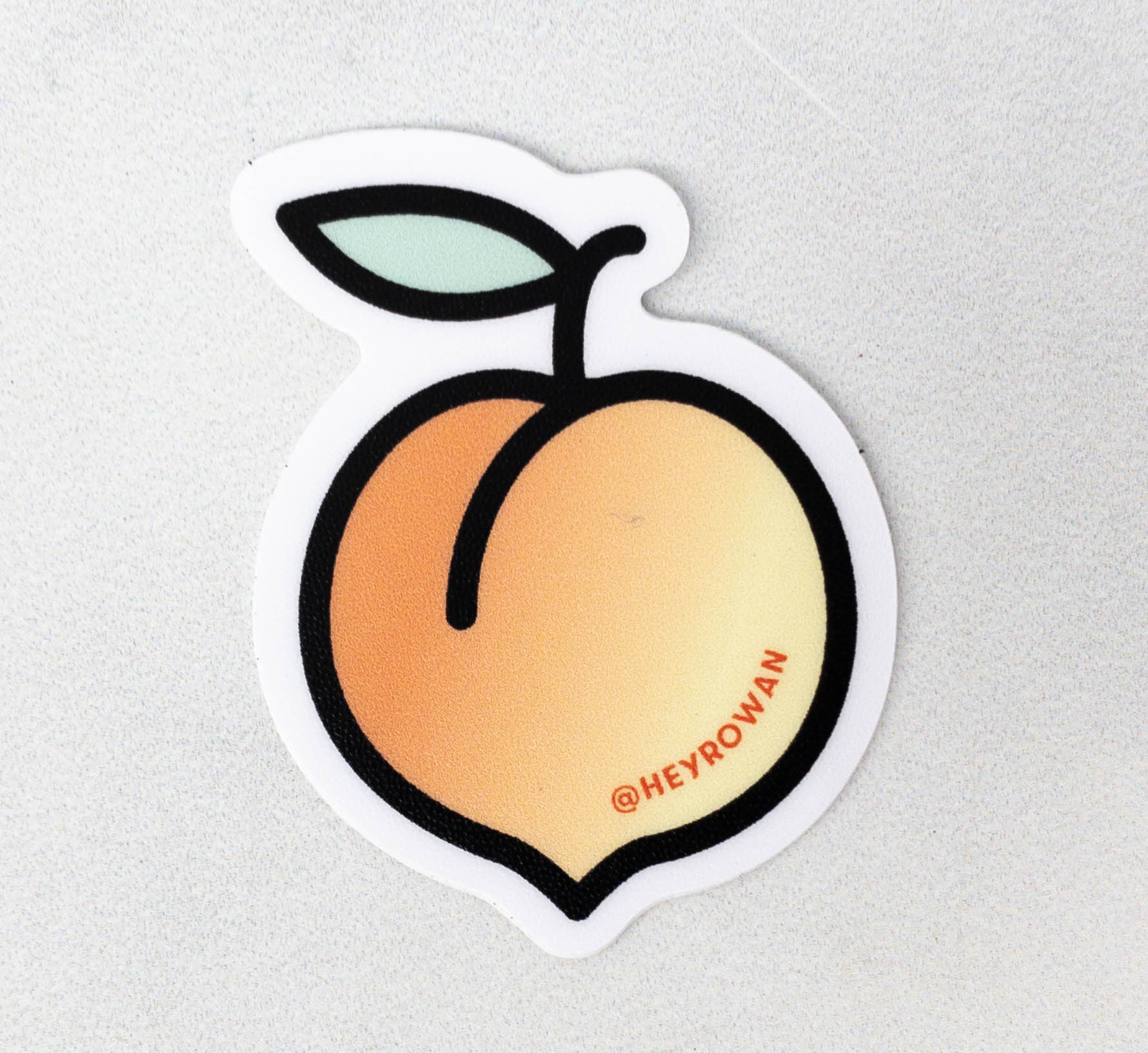 Sticker. I love how they used a Peach fruit to symbolize this month's theme because in some countries, Peaches are considered a blessed fruit and a symbol of longevity and immortality.
Bracelet. Each month, they include a special surprise! For this month, it's a lovely bracelet with peach colored strings.
I love the gold accents because they add a nice charm to the piece.
The pearl also gives it a soft and subtle appearance that I think makes it look really classy!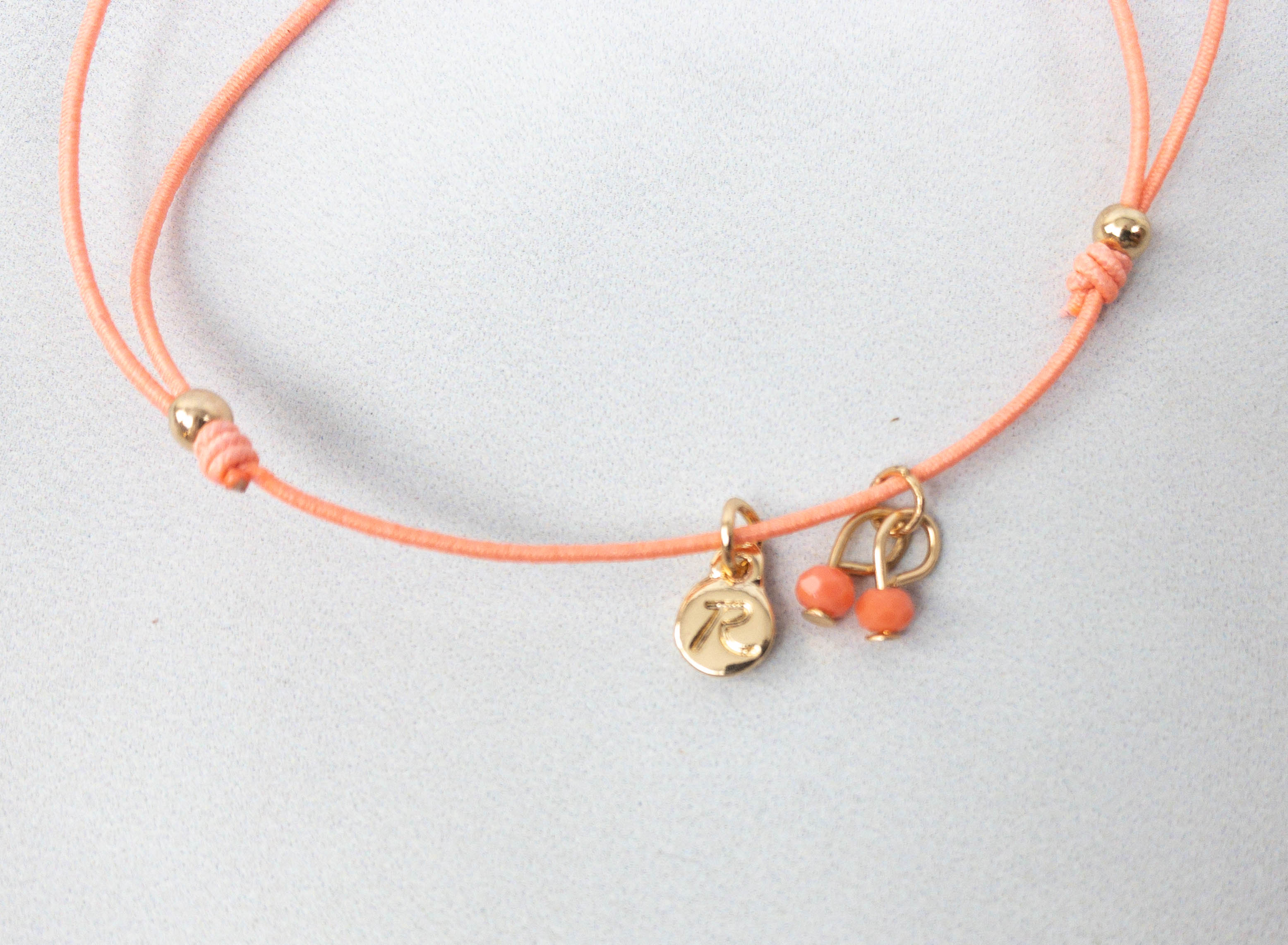 I like that the enclosure is adjustable because I can easily loosen and tighten the bracelet up whenever I need to.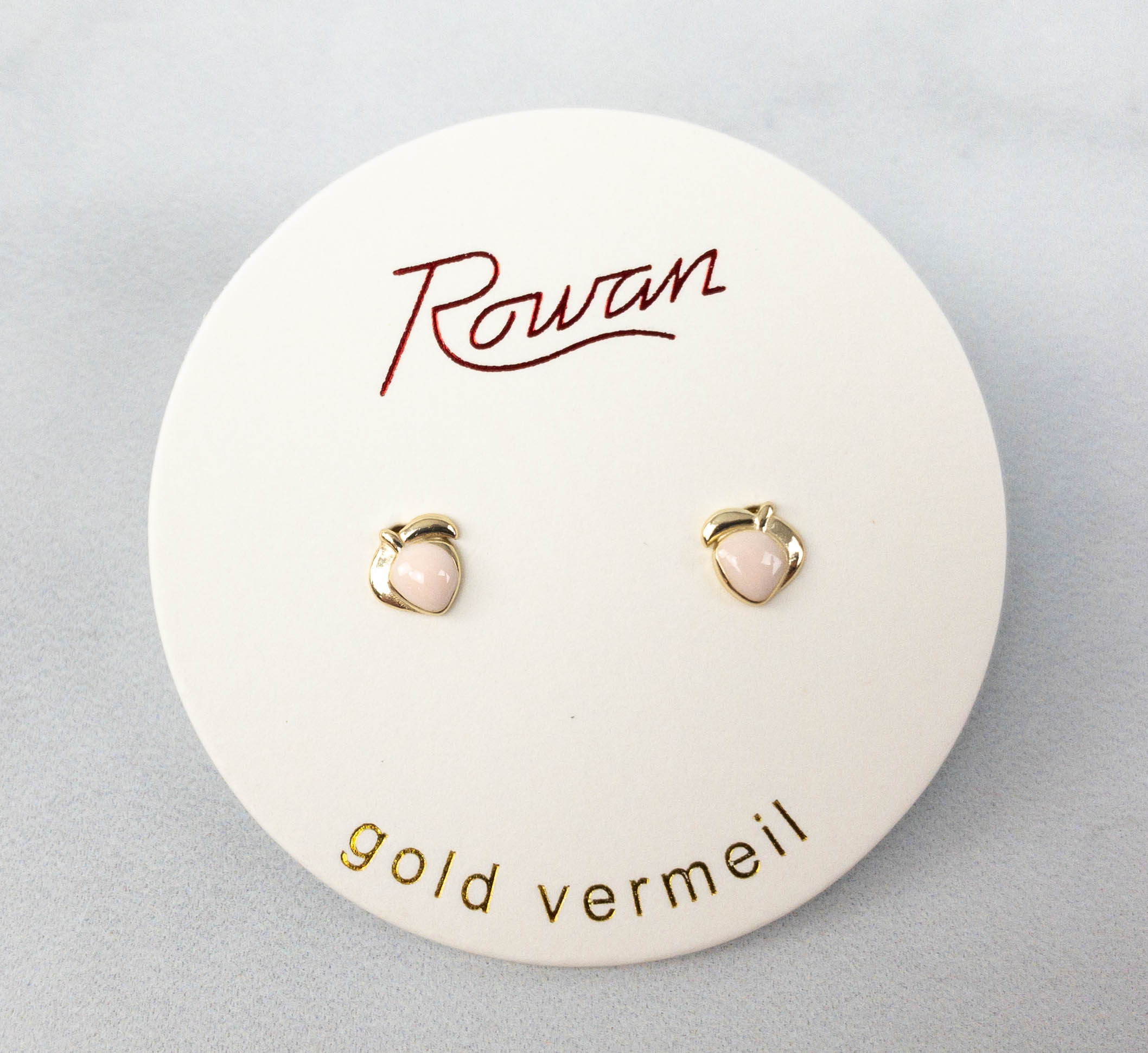 Earrings. Here's this month's main item! It's a pair of lovely gold earrings and they came in the shape of a pear!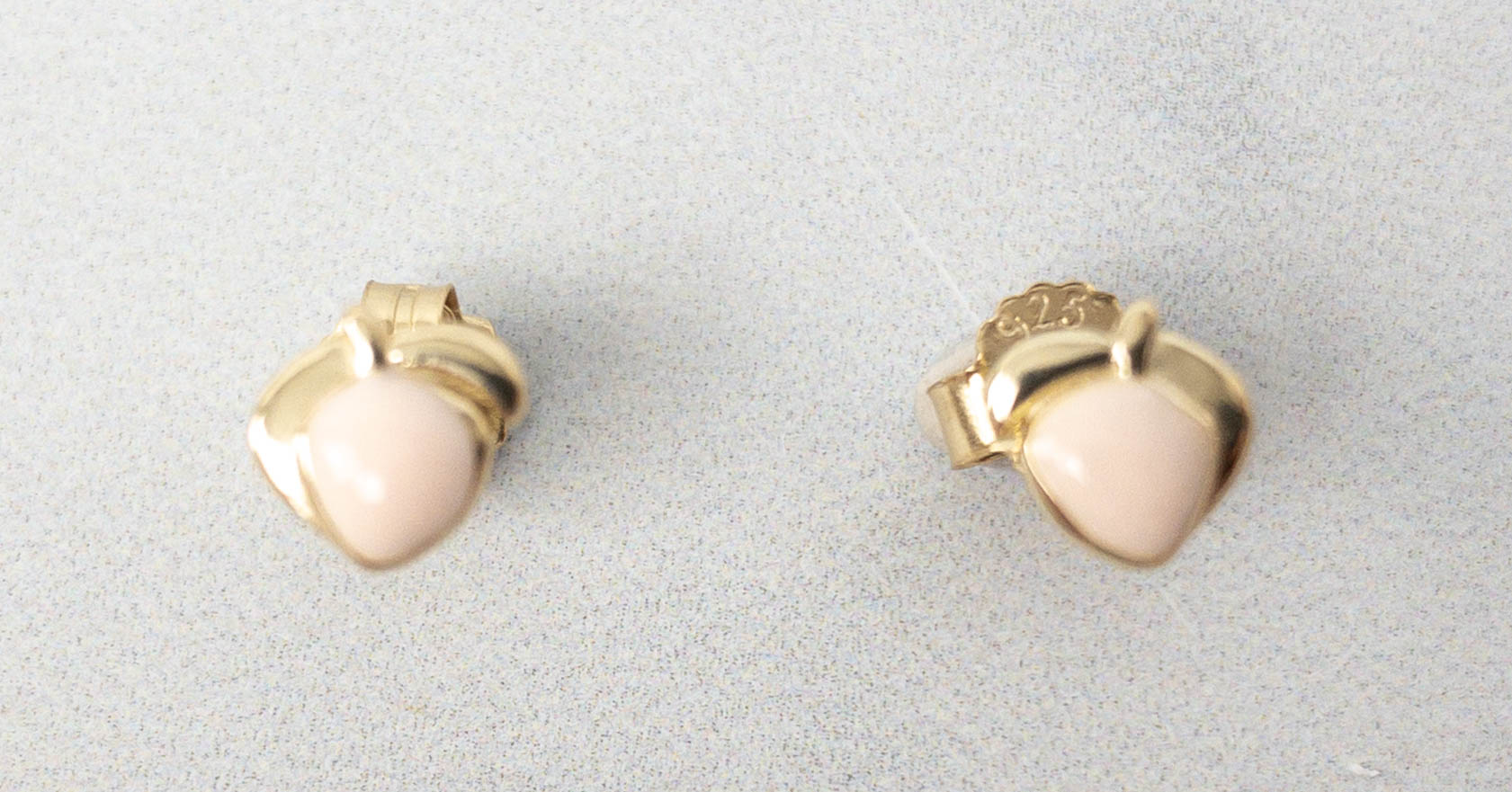 It may be small but I really love the combination of the gold and light peach! It's the perfect everyday jewelry because it's very lightweight!
Rowan Earring Club never fails to put a smile on my face whenever I unbox the items from them! I love this month's "longevity" theme. The earrings were absolutely charming and my daughter said she really likes them! They're sweet and simple so they match easily with any outfit! The surprise bracelet gift this month is also very lovely. It's a piece that I, myself, would wear. Over all, I am really happy with all the items we received! We're always looking forward to this subscription's themes because they're such wonderful conversation starters!
What do you think of Rowan Earring Club?