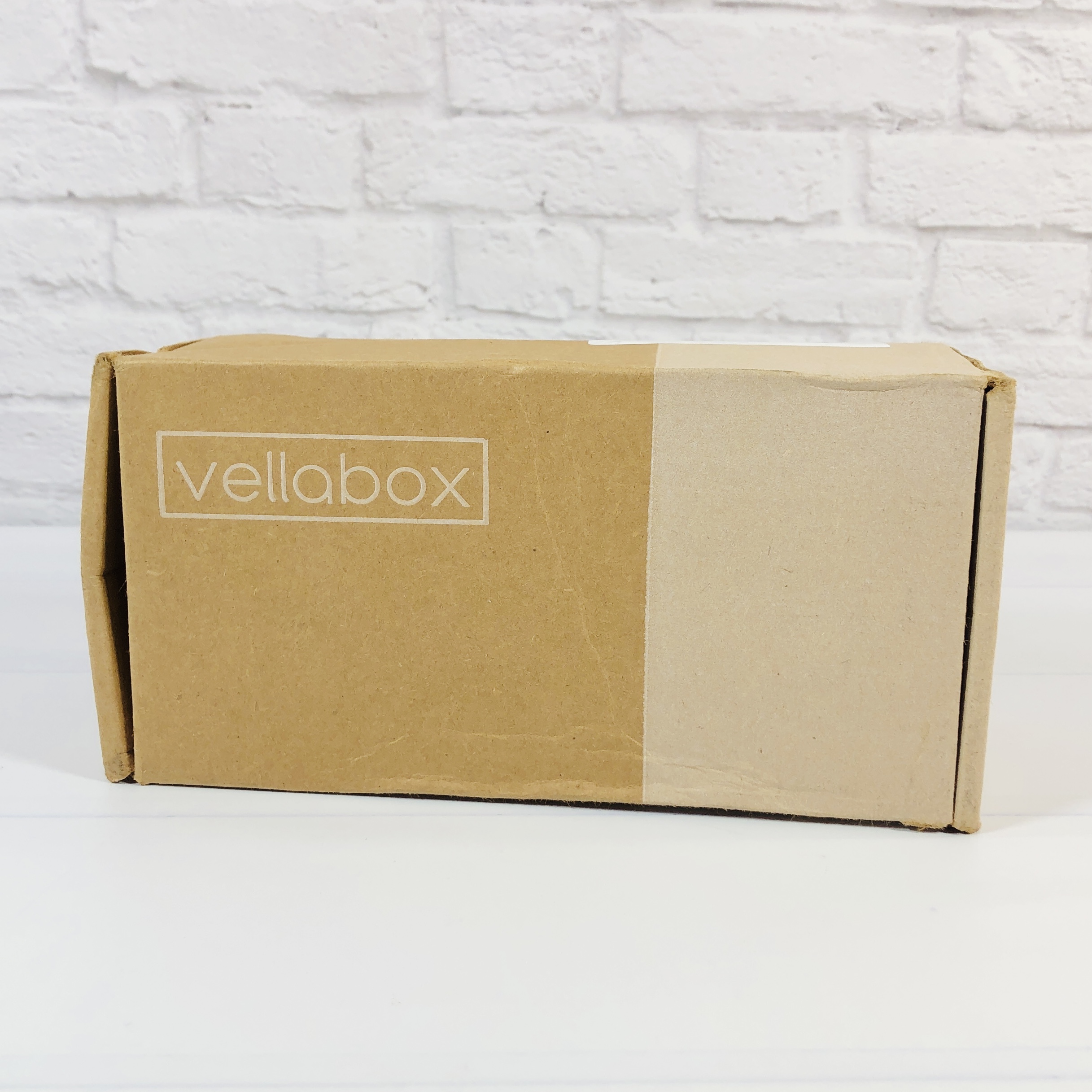 Vellabox is a monthly natural candle subscription box. The candles are always in seasonally inspired scents and are created by the finest American artisans. Each box features a different candle brand. The candles are from small businesses and are made of all-natural wax, cotton braided wicks, and premium fragrance oils. Vellabox also includes a surprise lifestyle gift in every box.
Our Vellabox Candle Curator handpicks the candles and guarantees that they are always all-natural, seasonally relevant and bound to bring warmth and joy to any space. The surprise gift in your box each month is chosen carefully to align with our team's health-centric values.
The Vellabox candle subscription box made the list in our 2021 readers' choice picks of best home and decor subscription boxes and as a favorite affordable subscription!
DEAL: Save 50% on your first box! Use coupon code HELLOSUB50.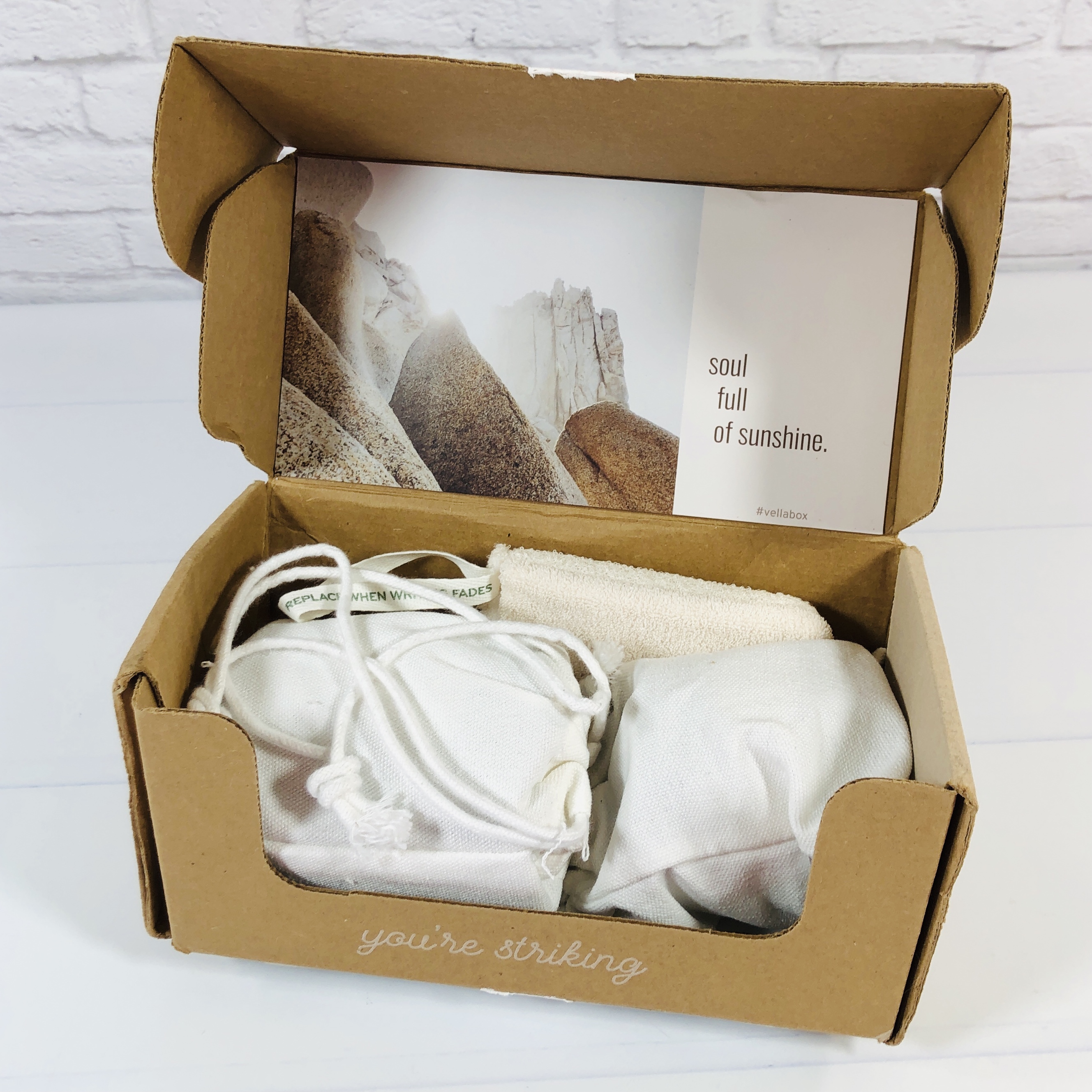 The first thing you need to do is decide which level you prefer. You can choose from The Lucerna Box ($10) which includes a 4 oz candle monthly, The Ignis Box ($20) with an 8 oz candle monthly, and The Vivere Box ($30) with an 8oz + a 4 oz candle monthly. Each level receives the bonus lifestyle gift. Shipping is $3 per month for Lucerna and Ignis to the US, and free for Vivere. Vellabox now ships to Canada for $8 per box. I am reviewing The Vivere Box.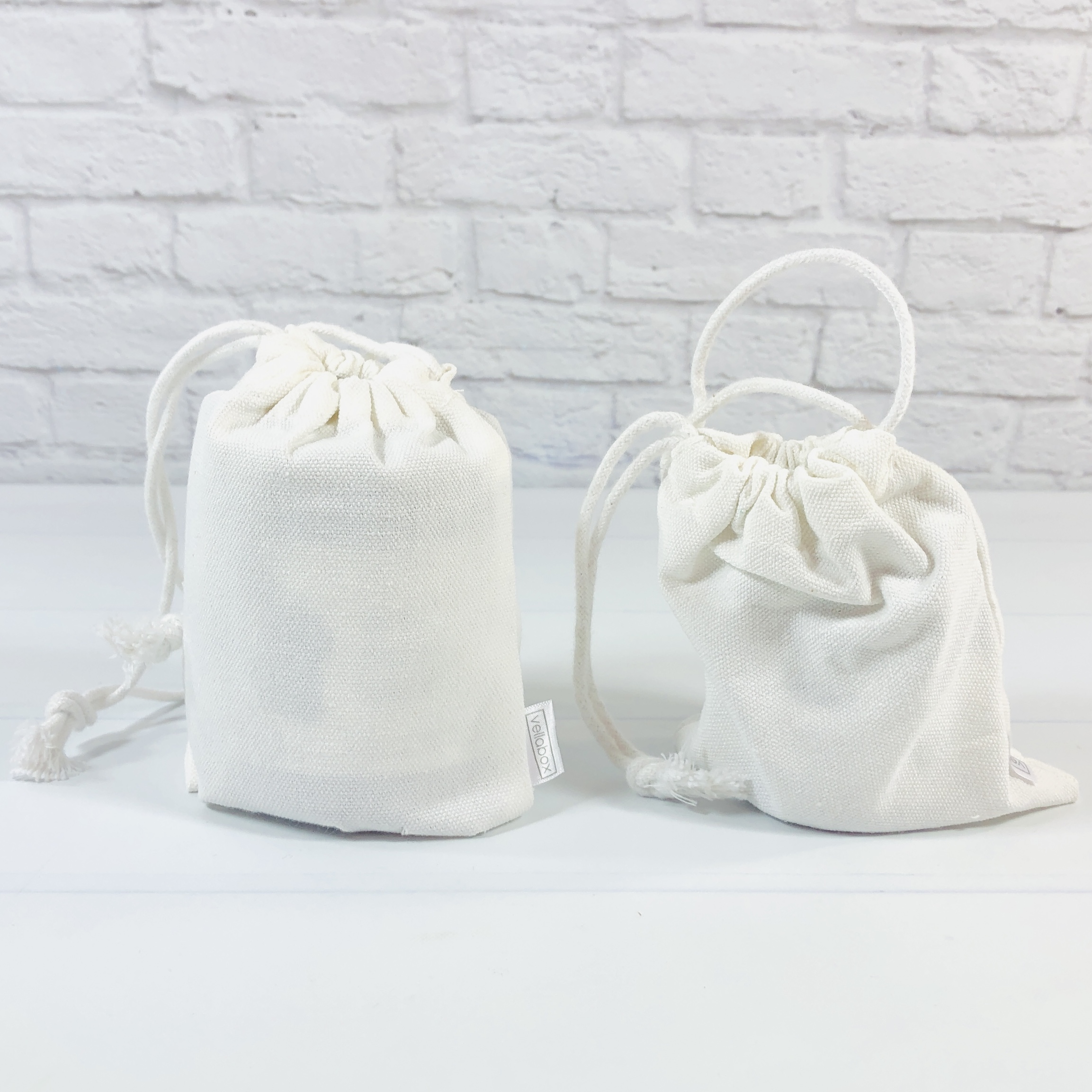 The candles were in reusable drawstring canvas bags. The bags can hold items like jewelry or other trinkets.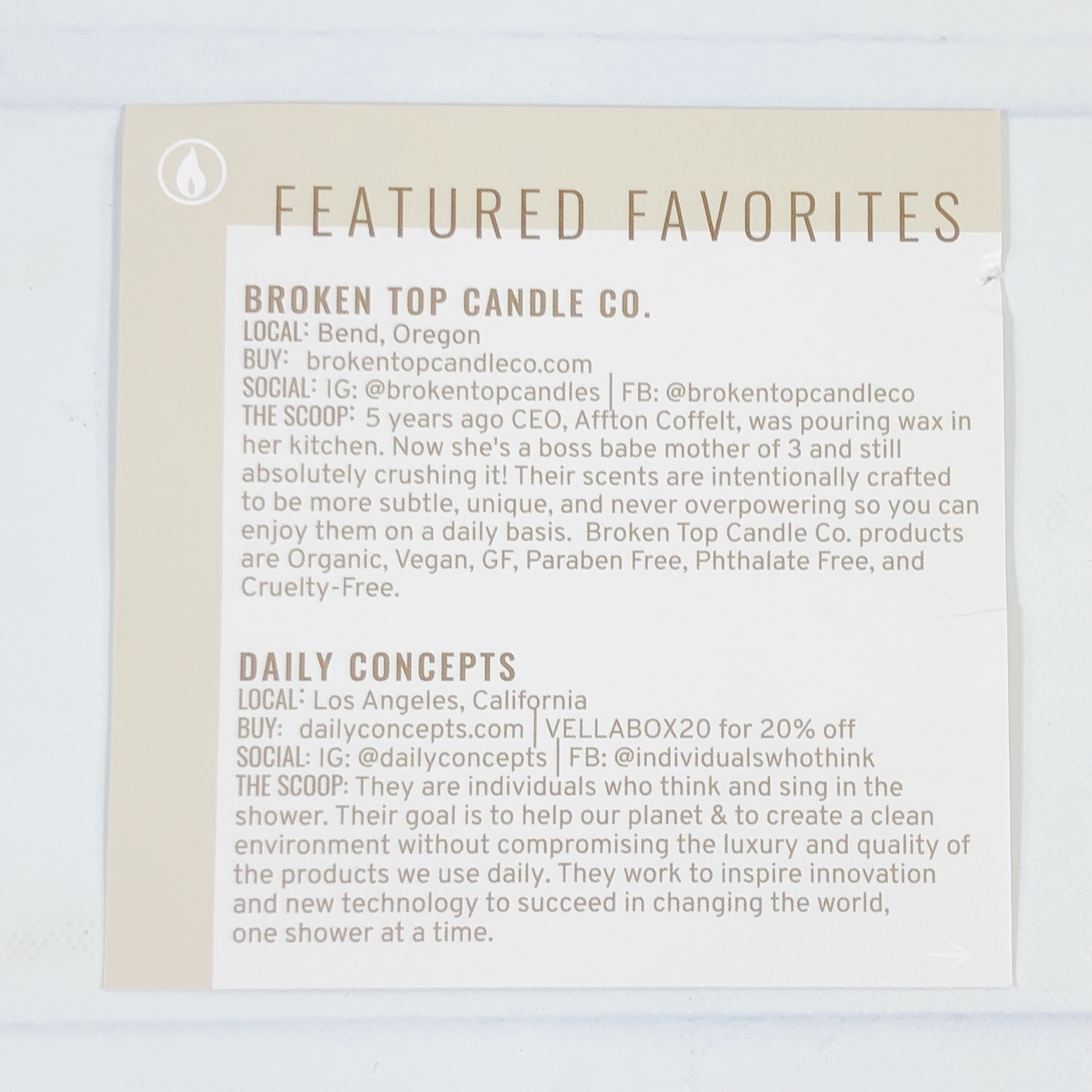 There was a card with info on the featured candle brand, Broken Top Candles.
Costly beauty products are no fun. You deserve the best without breaking the bank.

We care about more than just your home.

We are taking beauty and wellness to a higher standard.
The back of the card listed the scent notes and description for the featured candles.
I received another card that touches on the points that set Vellabox apart.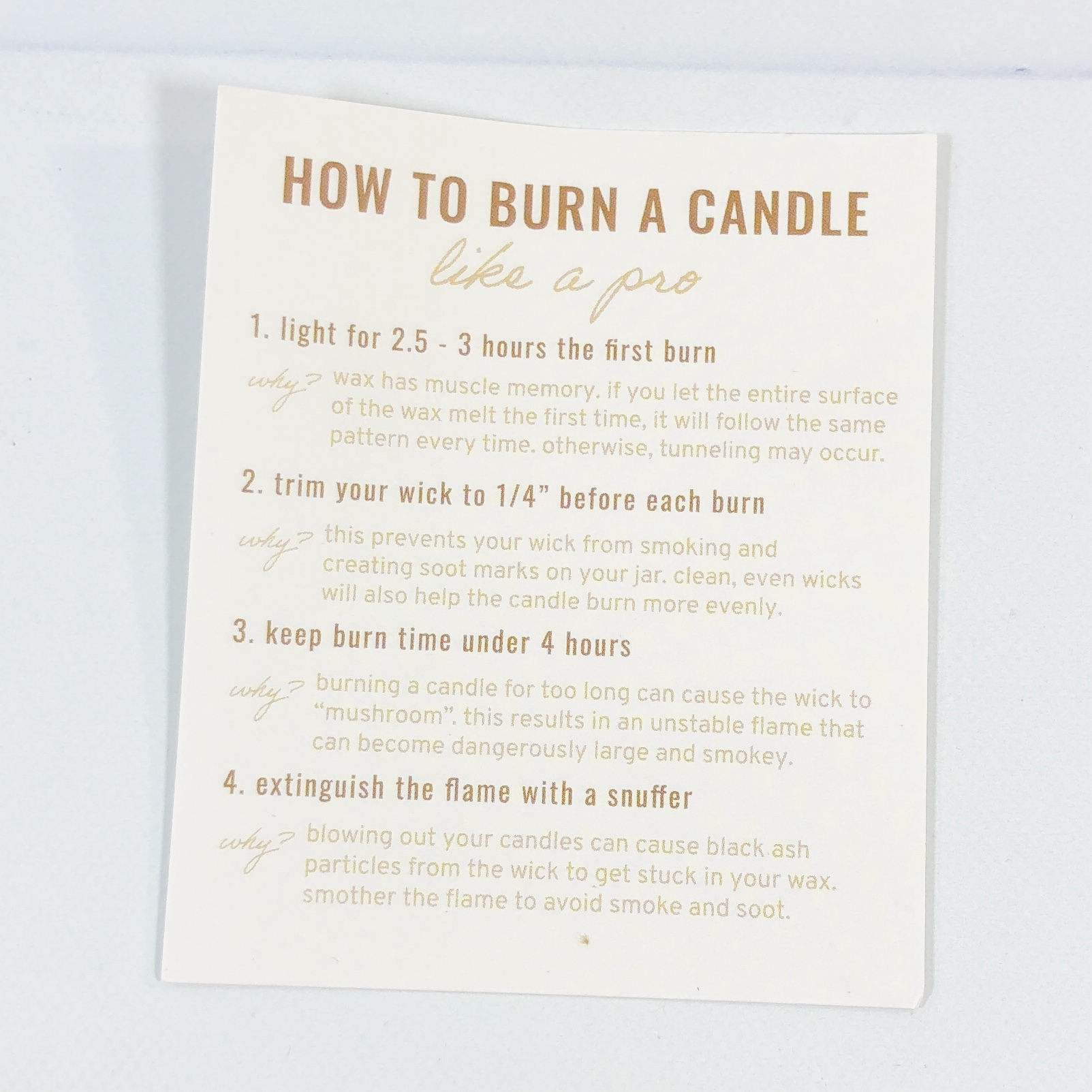 A third card gave tips on how to properly burn a candle so it won't tunnel.
Here's everything in the box!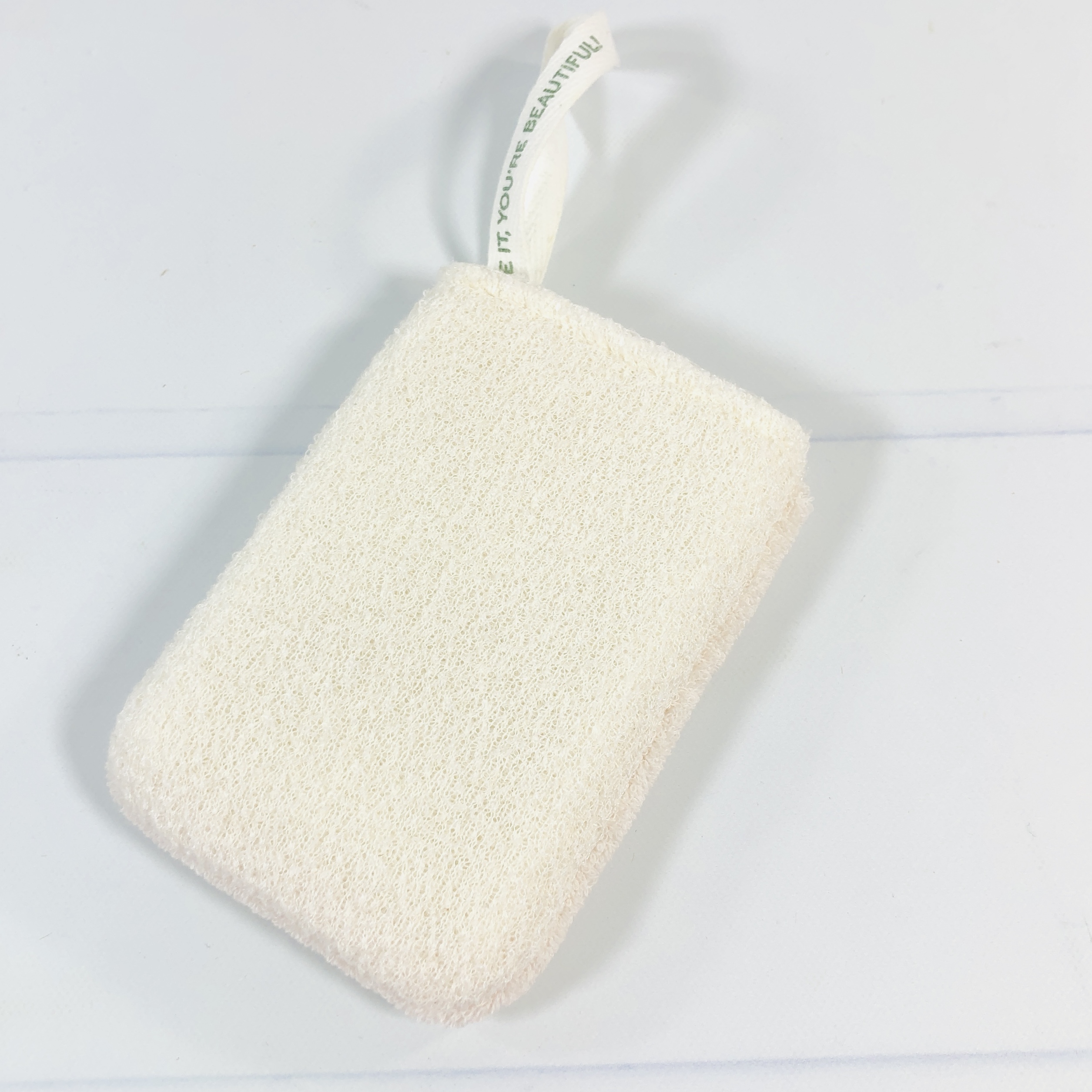 Daily Concepts Daily Facial Mini Scrubber ($5) This mini scrubber is a smaller version of a face product also offered by Daily Concepts. The larger version has a pocket for most of your fingers, this one is big enough for maybe three. This side has a scrubby texture and it reminds me of a kitchen sponge, but much finer in texture.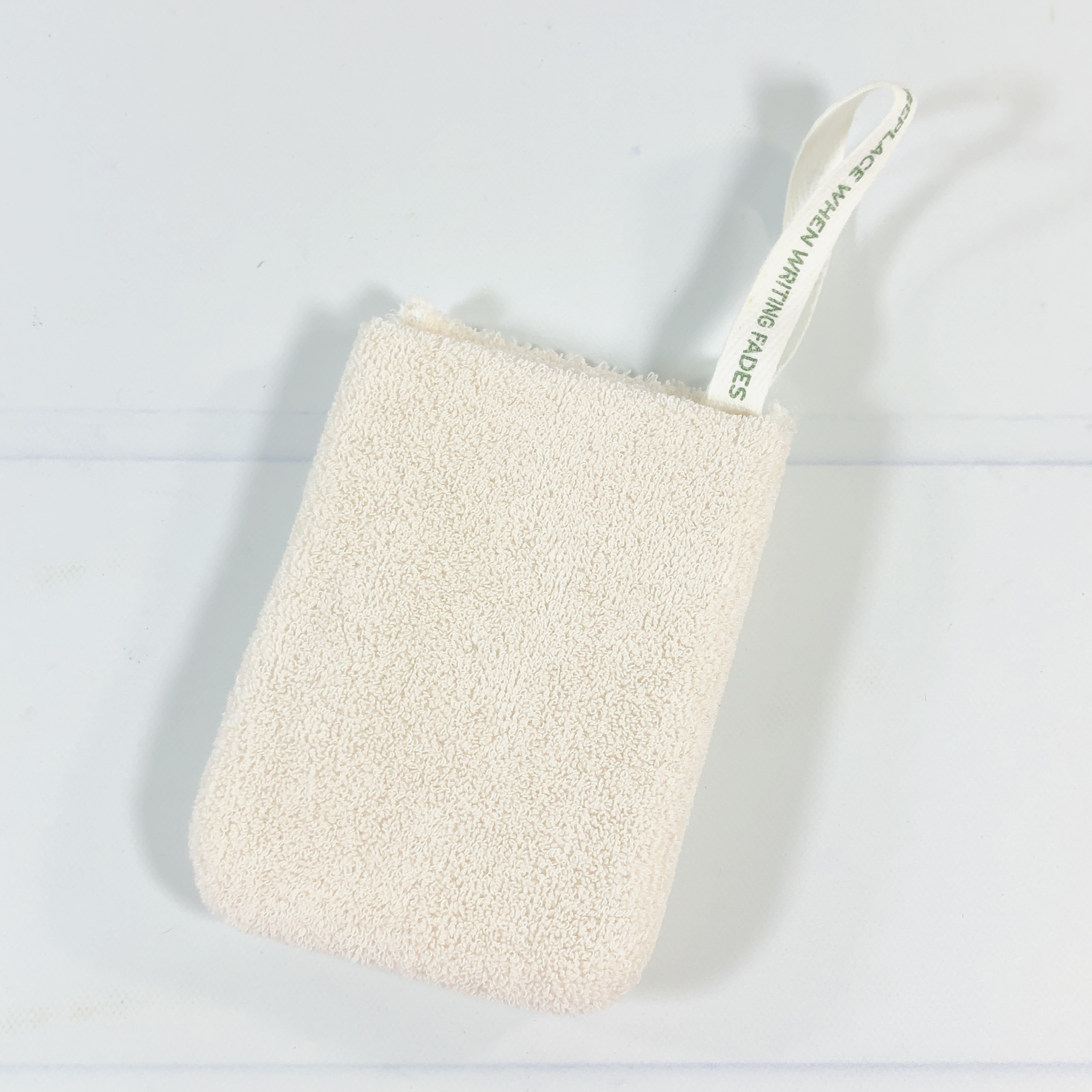 The other side is softer. You use the scrubby side to exfoliate and then use the softer side to wipe everything off. The directions say to rinse and let dry but I want to know if this can go through the washer and dryer. I reached out to them to check — waiting for a response.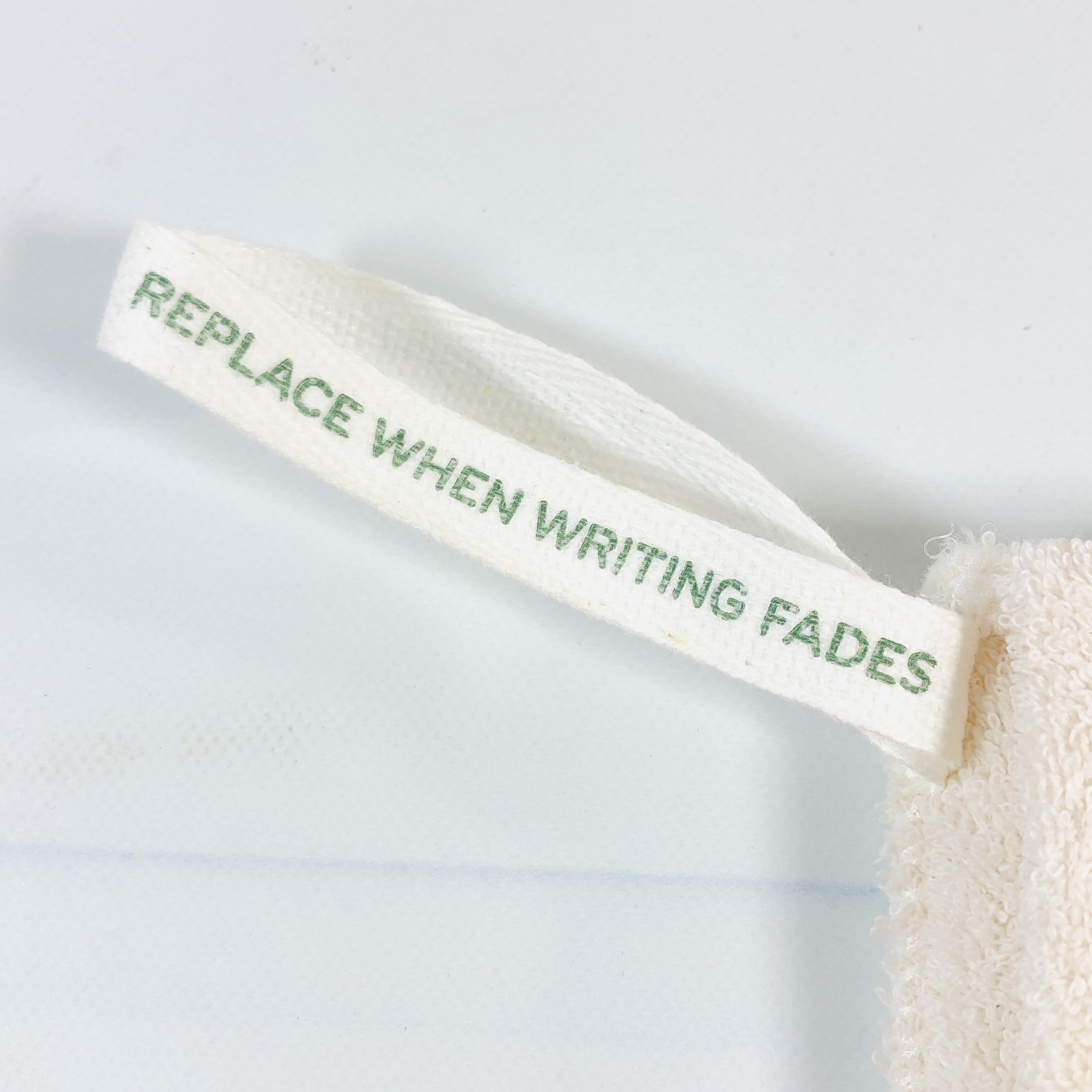 They say that this tag will fade when it's time to recycle, which should be in about 90 days. I used this on my face and found it to be too rough, so I used it in the shower on my elbows and feet and liked it better that way.
Broken Top Candles Sea Salt Surf ($26) Wood, cream, and jasmine are the top notes in this particular scent. I don't know that it smells like any of those things, but it is warm and yet summery at the same time, there's some sweetness and maybe some type of tropical fruit. I didn't pick up any jasmine, which is usually a strong note to my nose.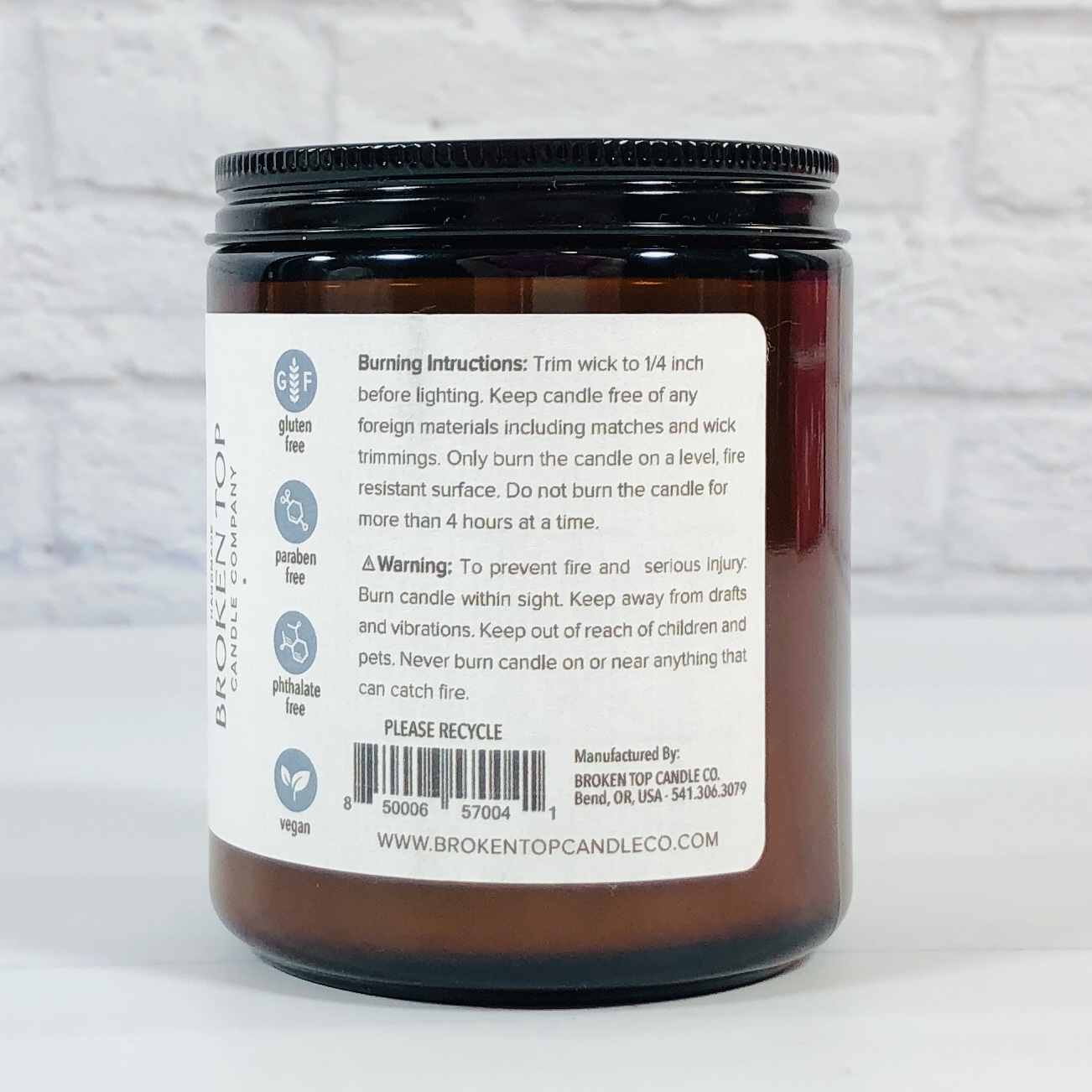 Burning instructions say to keep the wick trimmed and make sure to stay nearby for safety. The label also mentions that the candle is vegan (it's made with soy wax) and the fragrance is phthalate-free.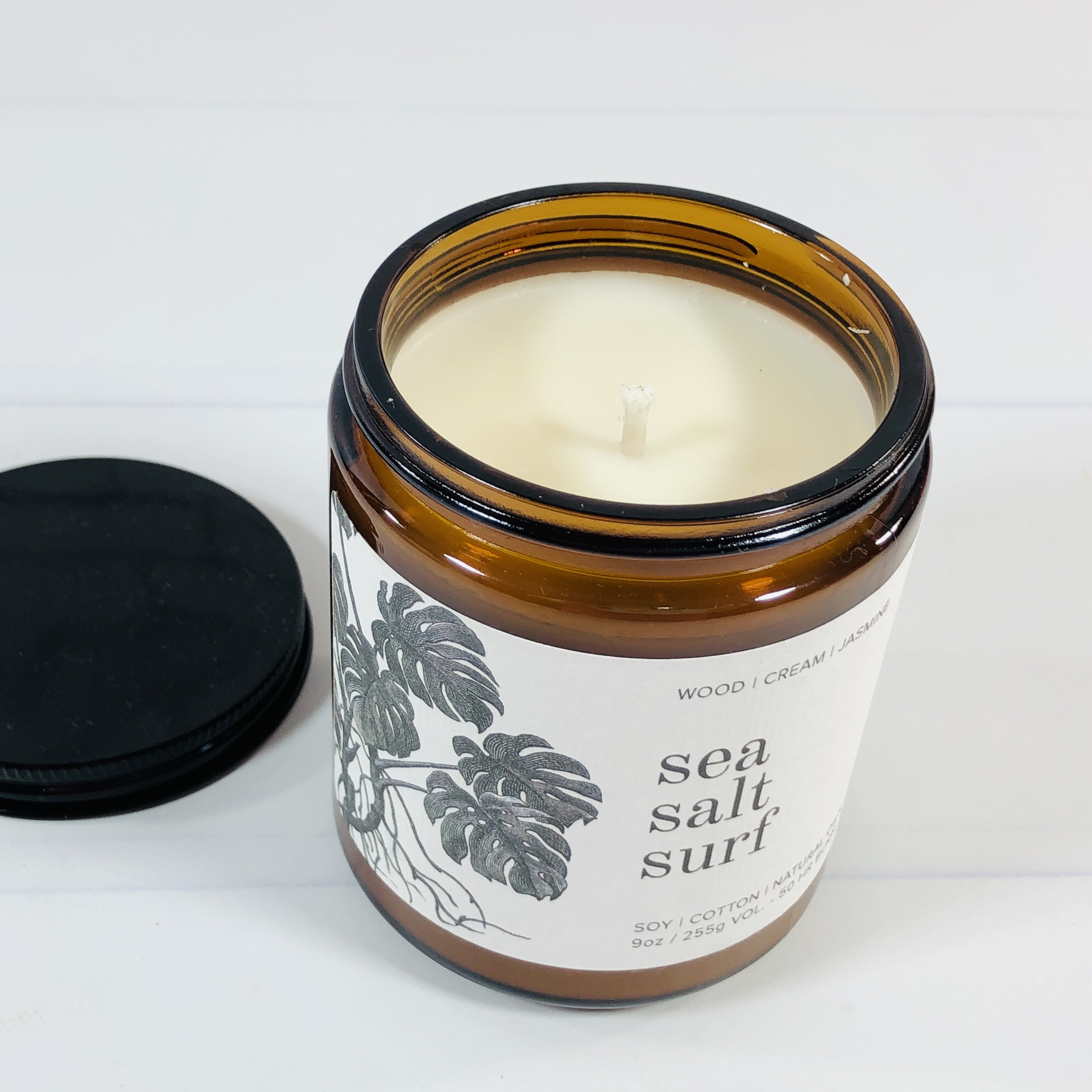 I couldn't smell the candle while it was burning unless I was right up in its face. Even if I left the room and came back in, there was no scent in the area.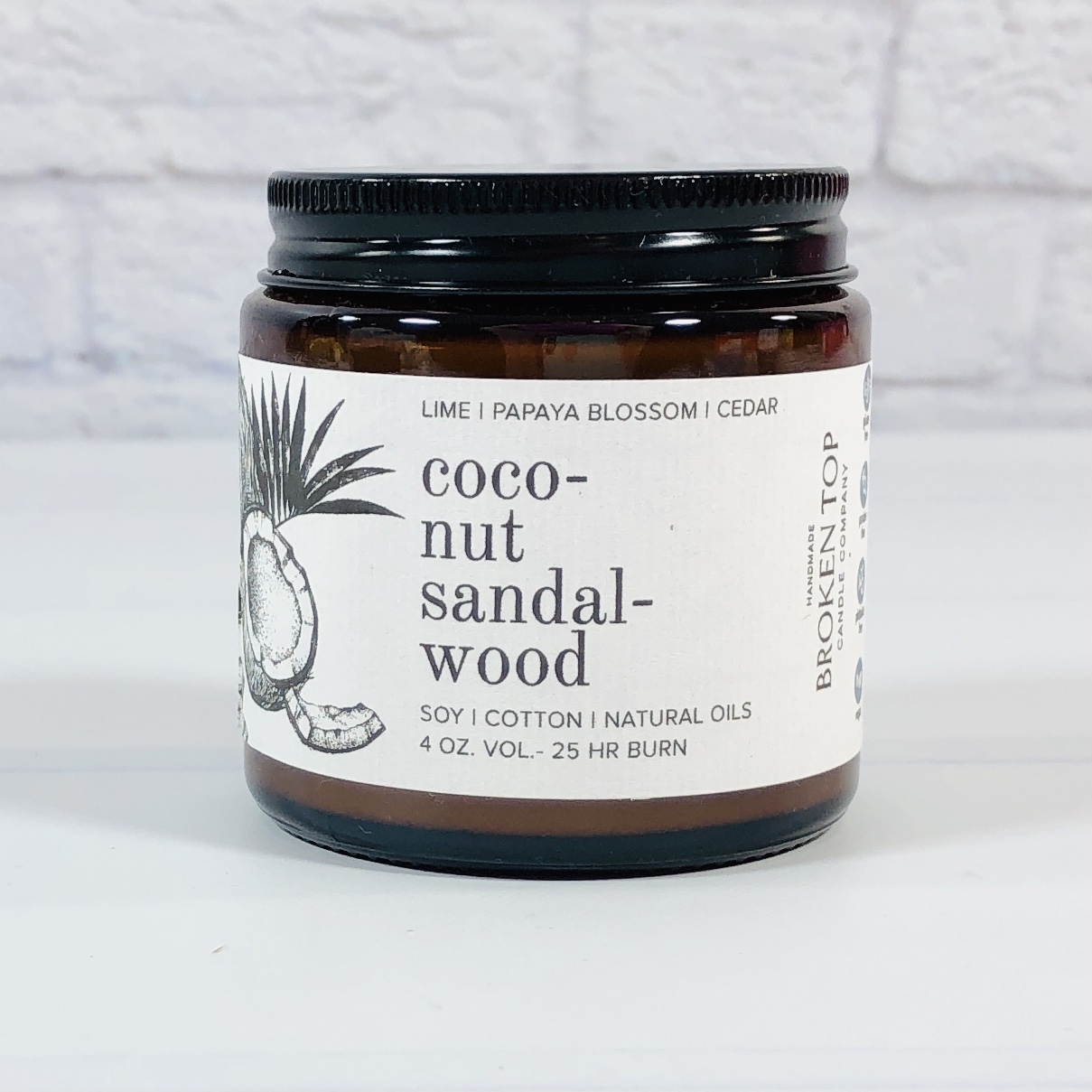 Broken Top Candles Coconut Sandalwood ($15) I love this scent combo, which includes lime, papaya blossom, and cedar. It smells like a lovely cologne I once sampled, maybe it was from Derek Lam or Tom Ford, I don't remember, but this is warm and I can definitely pick up the lime and coconut notes. There's some sweetness, some gourmand notes here.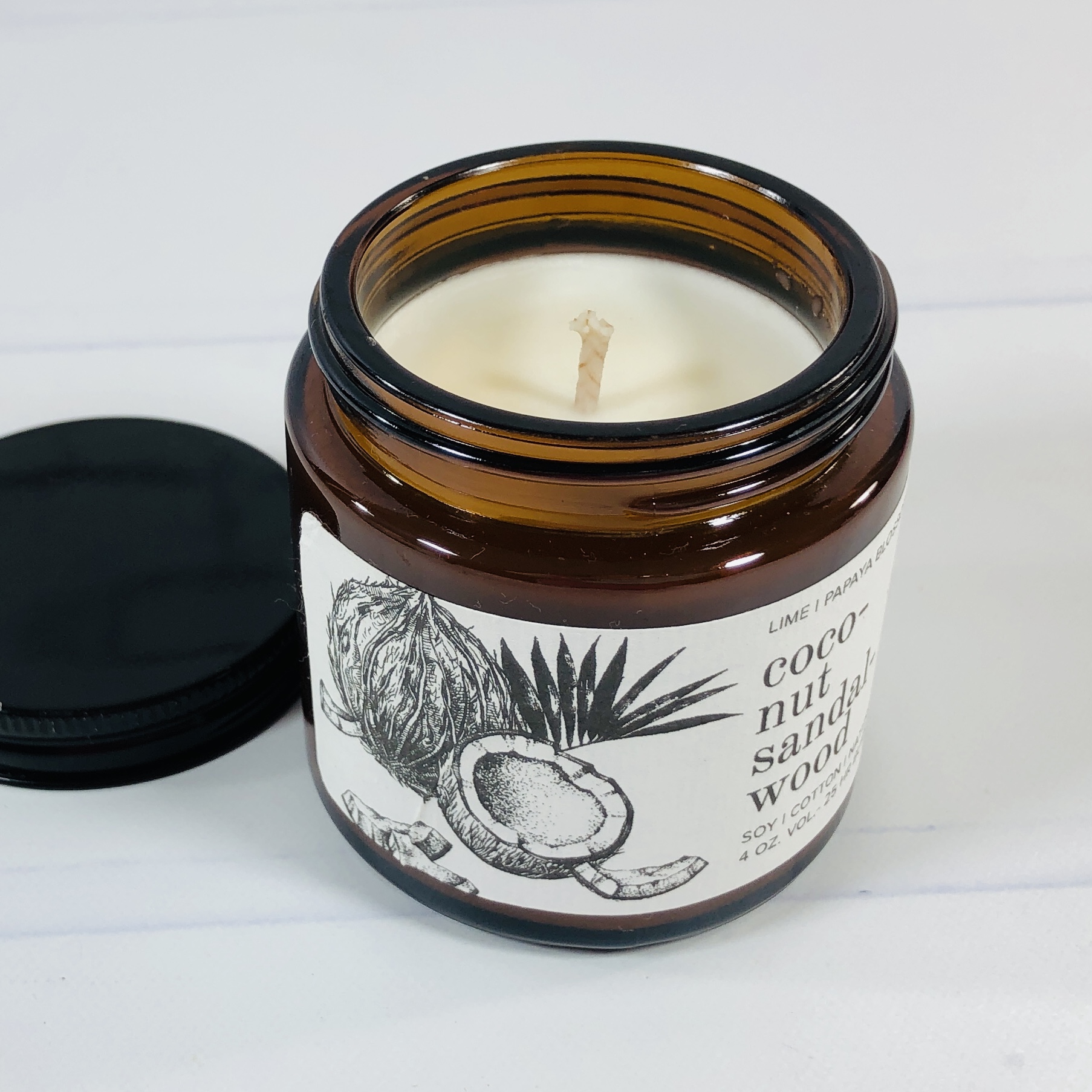 Like the previous candle, I couldn't detect this at all while it was burning unless I was within 1 foot of the candle, which is basically right over top. I noticed this brand sells oil roll-ons and I will probably buy this fragrance for my body once they add it to their shop.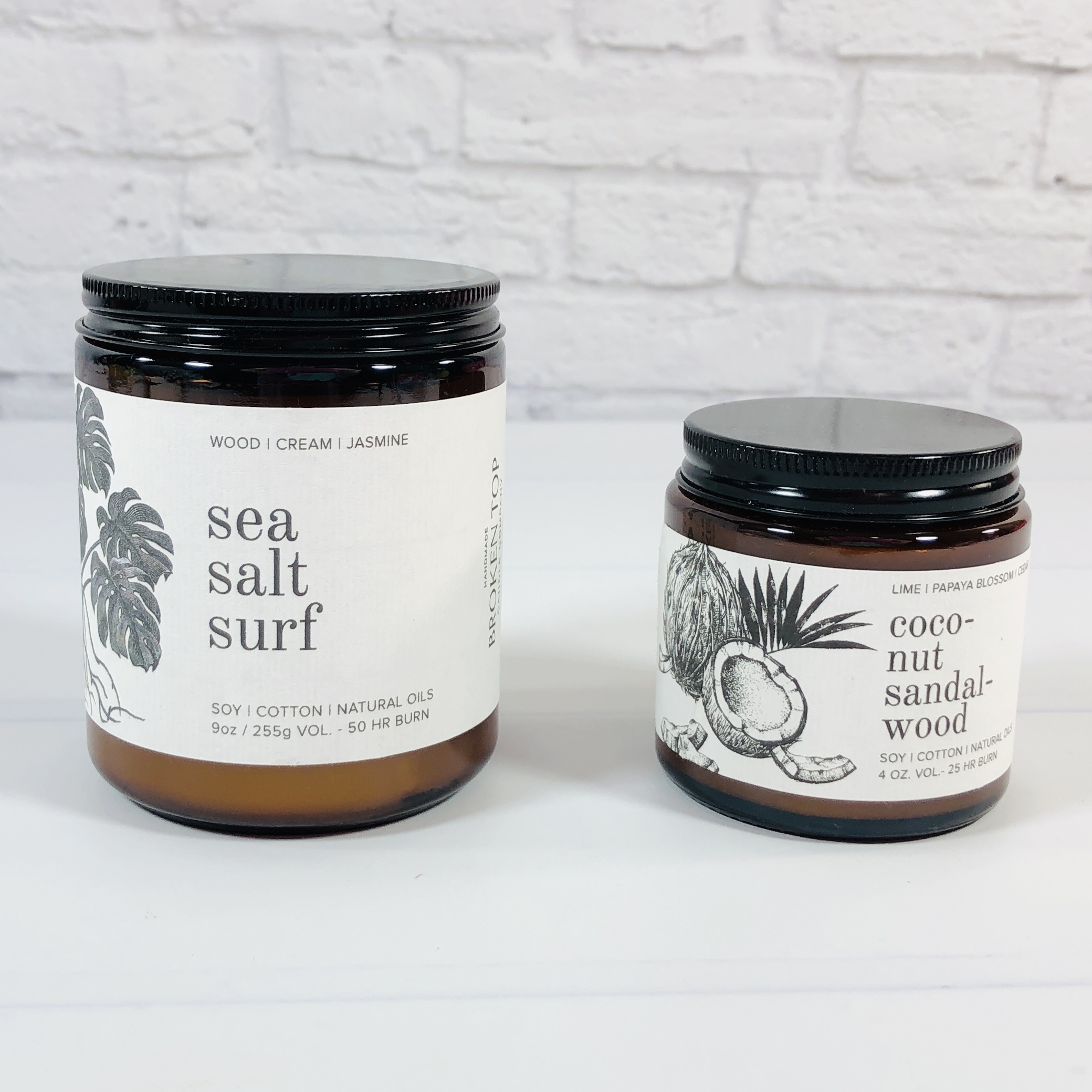 I really liked the smell of these candles from Broken Top Candle Company. I could only smell them when they were cold and I wished they carried more when lit but then that's the payoff when you choose candles that have less chemicals than you might find at a mall store. This happens often with the candles in Vellabox so if you are someone who prefers the ambiance of a lit candle or who gets a headache when candles are too strong or highly perfumed, then this is the subscription for you! If you want something that is in your face when you walk in the room then maybe Bath and Body Works or Yankee Candle has something for you. I like those brands too, but that's not what this box is about.
What do you think of this box?