Sago Mini Box is a monthly make-and-play subscription for preschoolers that brings quality and creative play. Each monthly box is $19 plus shipping, and if you decide to have an annual subscription, you can save up to $48 annually. You'll get a box filled with make-and-play activities and surprises designed to teach modern skills to preschoolers and a Sago mini collectible figurine of one of the characters from the box, and a special letter for the kids.
DEAL: Get your first box for just $10! Use this link and coupon code SMBOX10.
Sago Mini's fun subscription for preschoolers and little kids made the list in our 2021 readers' choice best subscription boxes for kids list!
This month we're going on a ROAD TRIP! This month's box arrived a bit untidy, but everything inside is in great condition.
All the items were packed with wrapping paper and sealed by a Sago Mini sticker.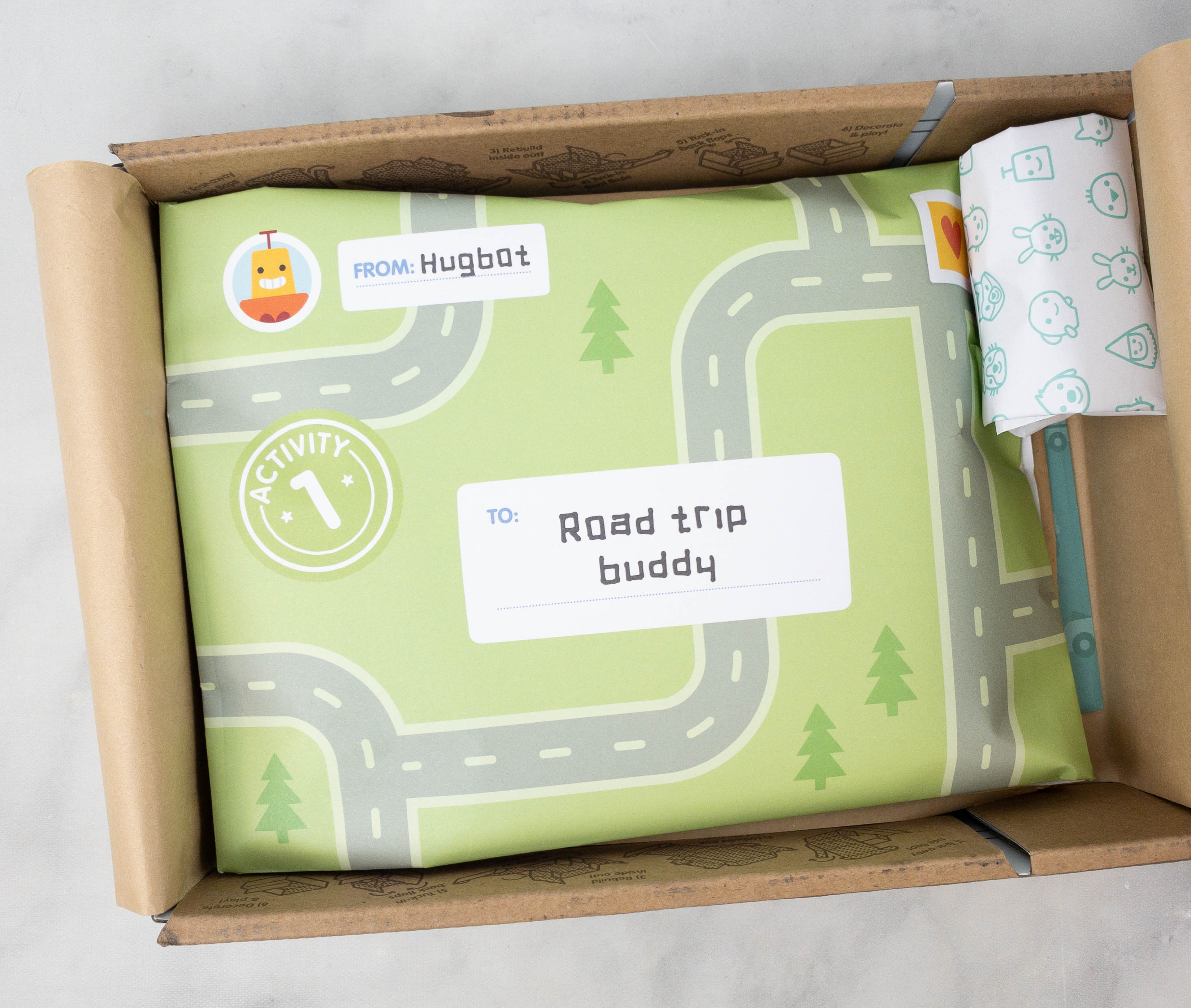 Aside from the main box, there are also envelopes that separate the materials.
A card welcomes us to this month's box! The box this month is all about ROAD TRIP!
At the back, it discusses all the activities in this month's box and lists the contents as well!
The box includes 3 different activities!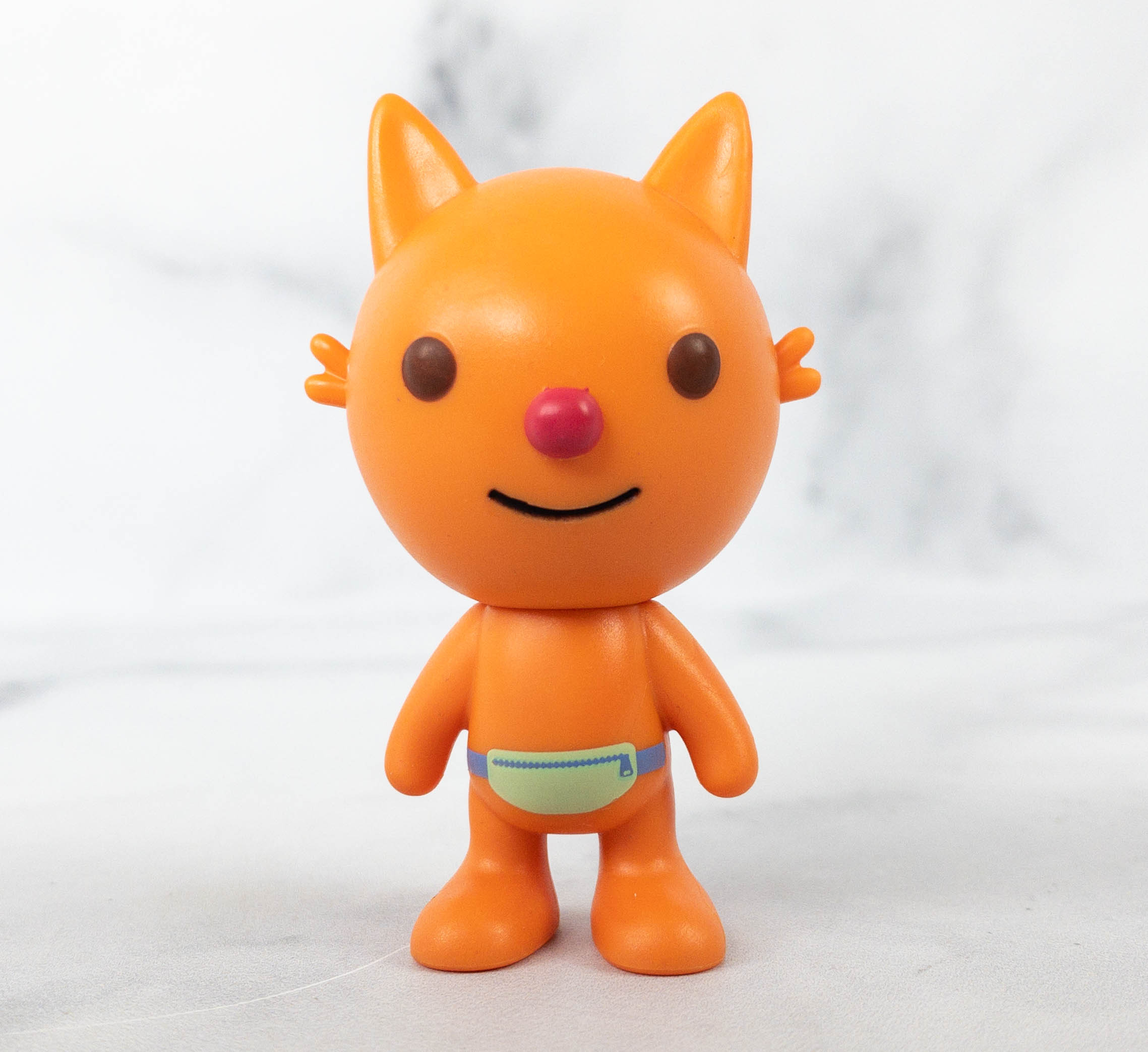 Road Trip Jinja. Every box includes a fun, collectible figurine. This month, it's Jinja!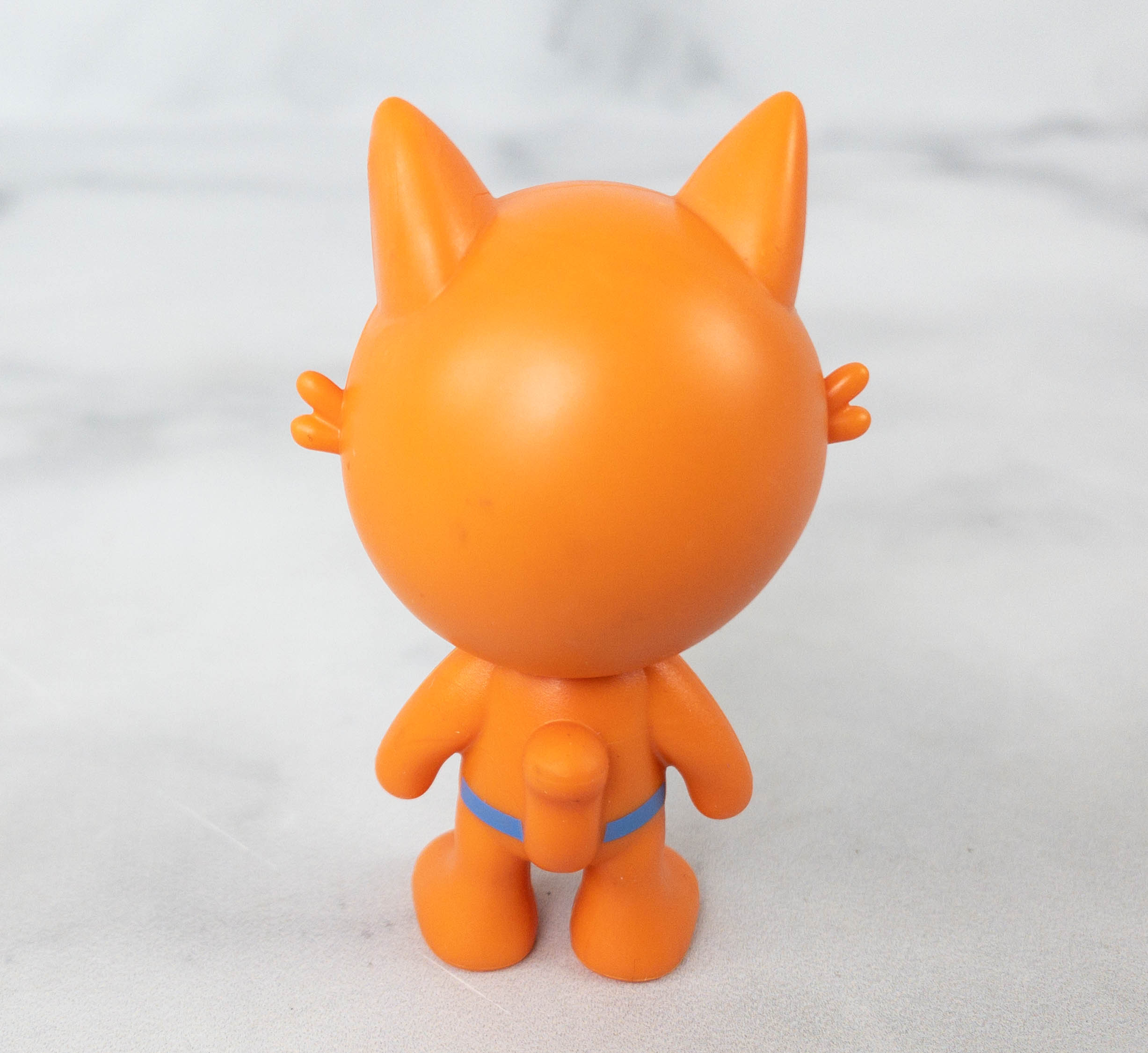 The small figure is even wearing a cute belt bag!
My kids flipped the box inside out to form the "vehicle" they're using for the road trip.
First, they colored the box using crayons from home.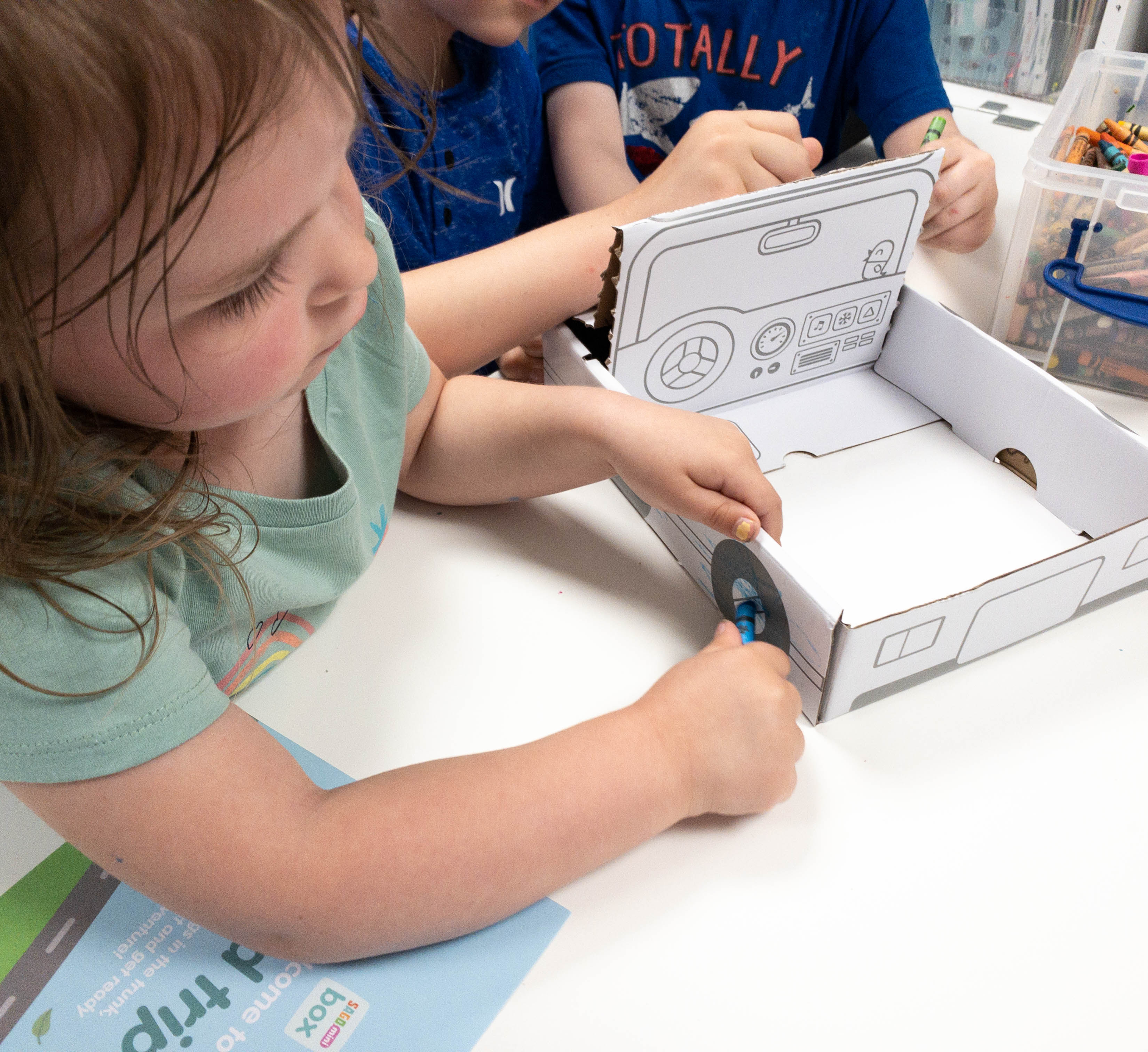 My daughter started with the wheels and colored them blue!
It's almost done!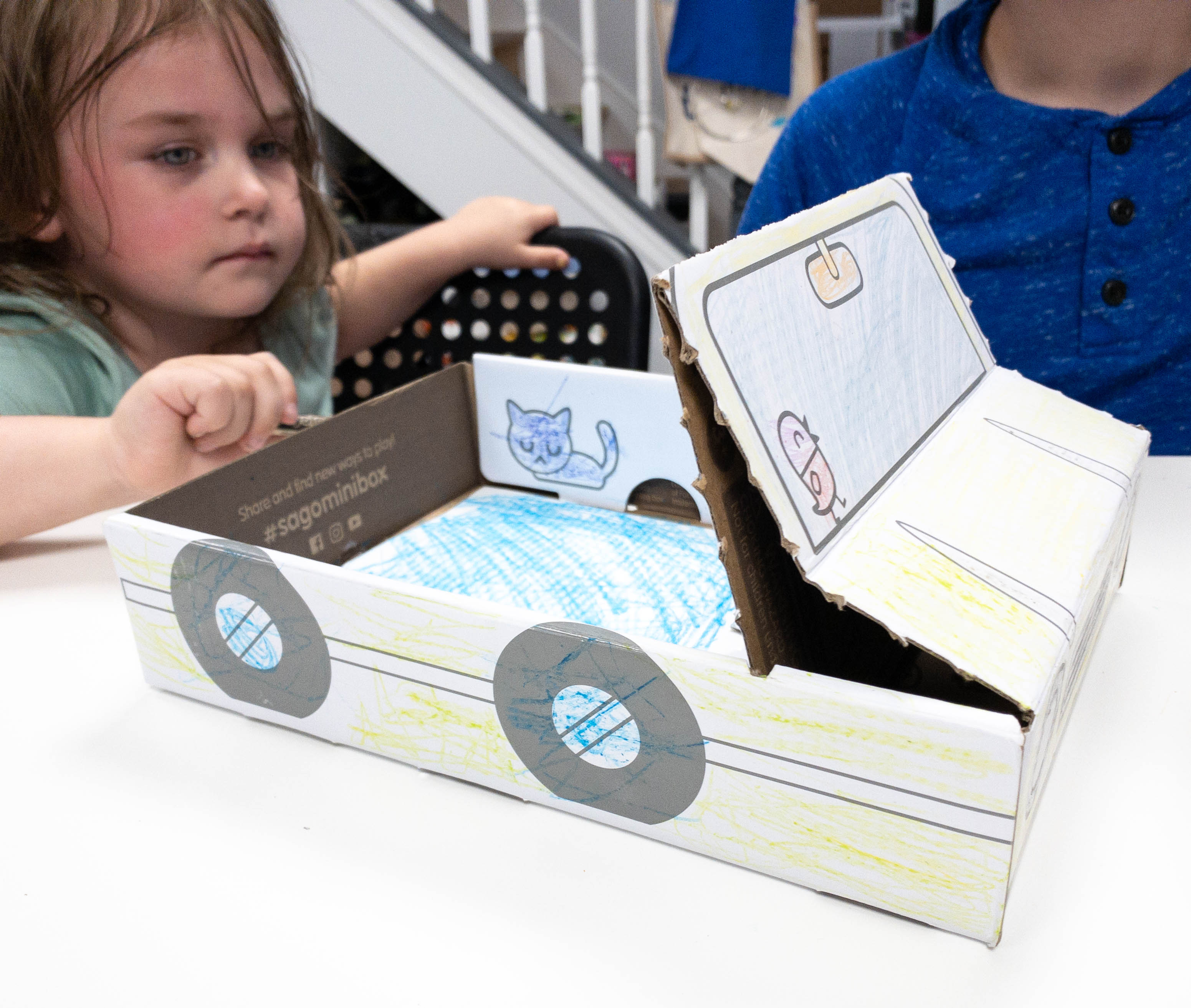 There are even cute animals on the box to accompany my kids in this month's adventure!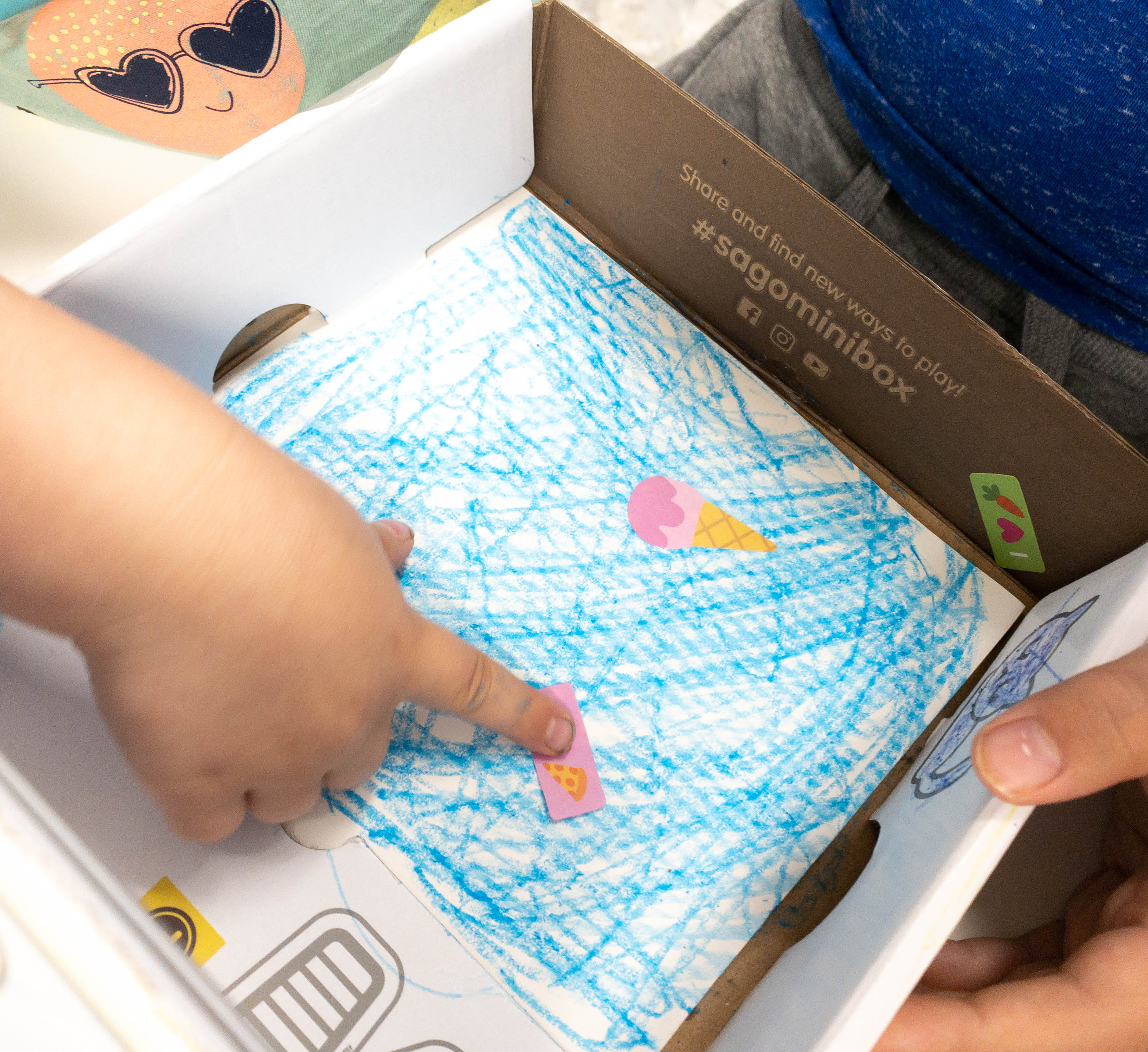 After coloring, it's time to put stickers on it.
These stickers made it look awesome!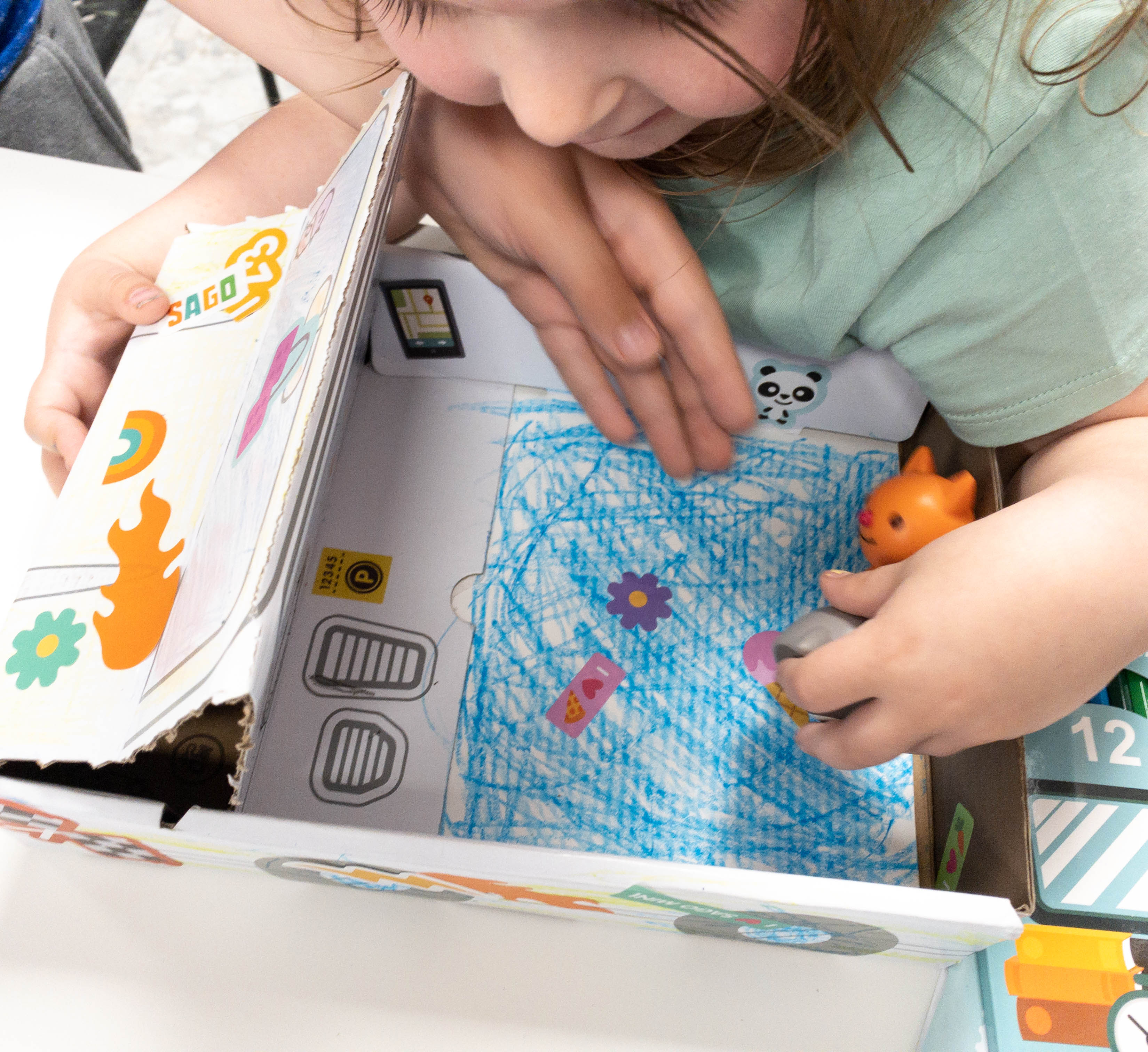 They're all set! Jinja immediately hopped in once all the colors and decorations were done.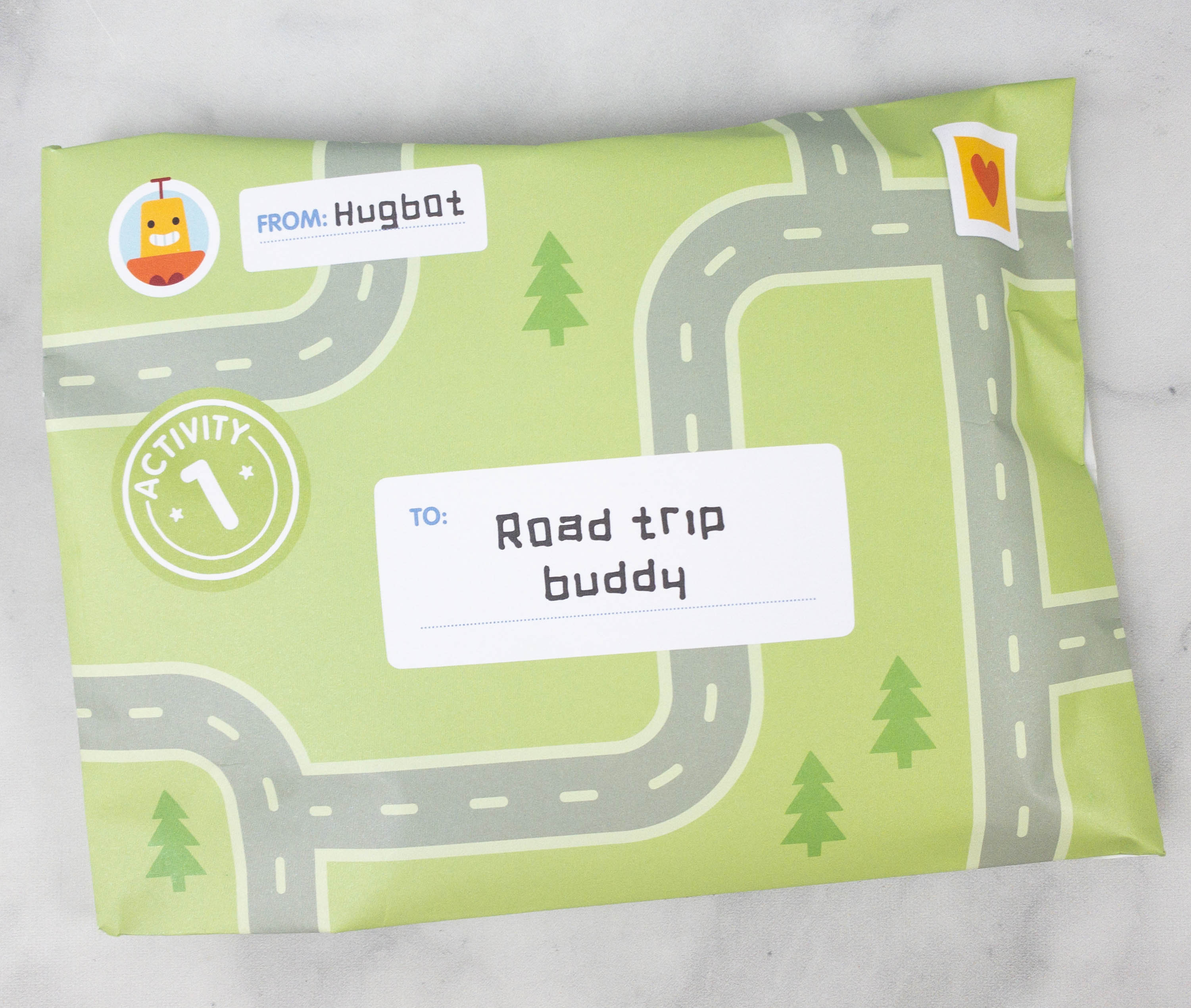 Activity #1: Jinja's Car + Wiggly Road. Hugbot sent a green envelope to his road trip buddy for the first activity.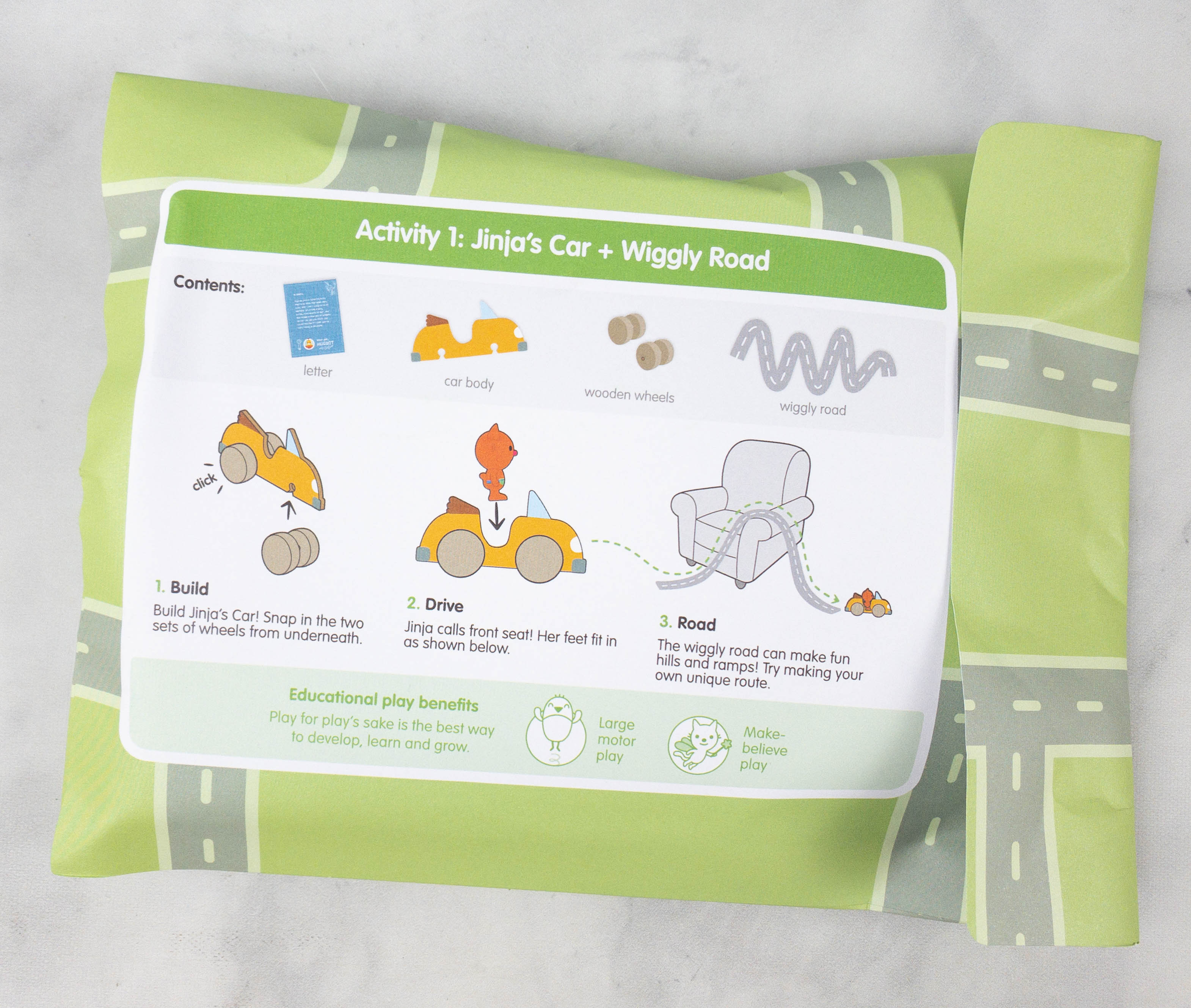 The instructions are at the back of the envelope. In this activity, the kids will build a car for Jinja, as well as an exciting route.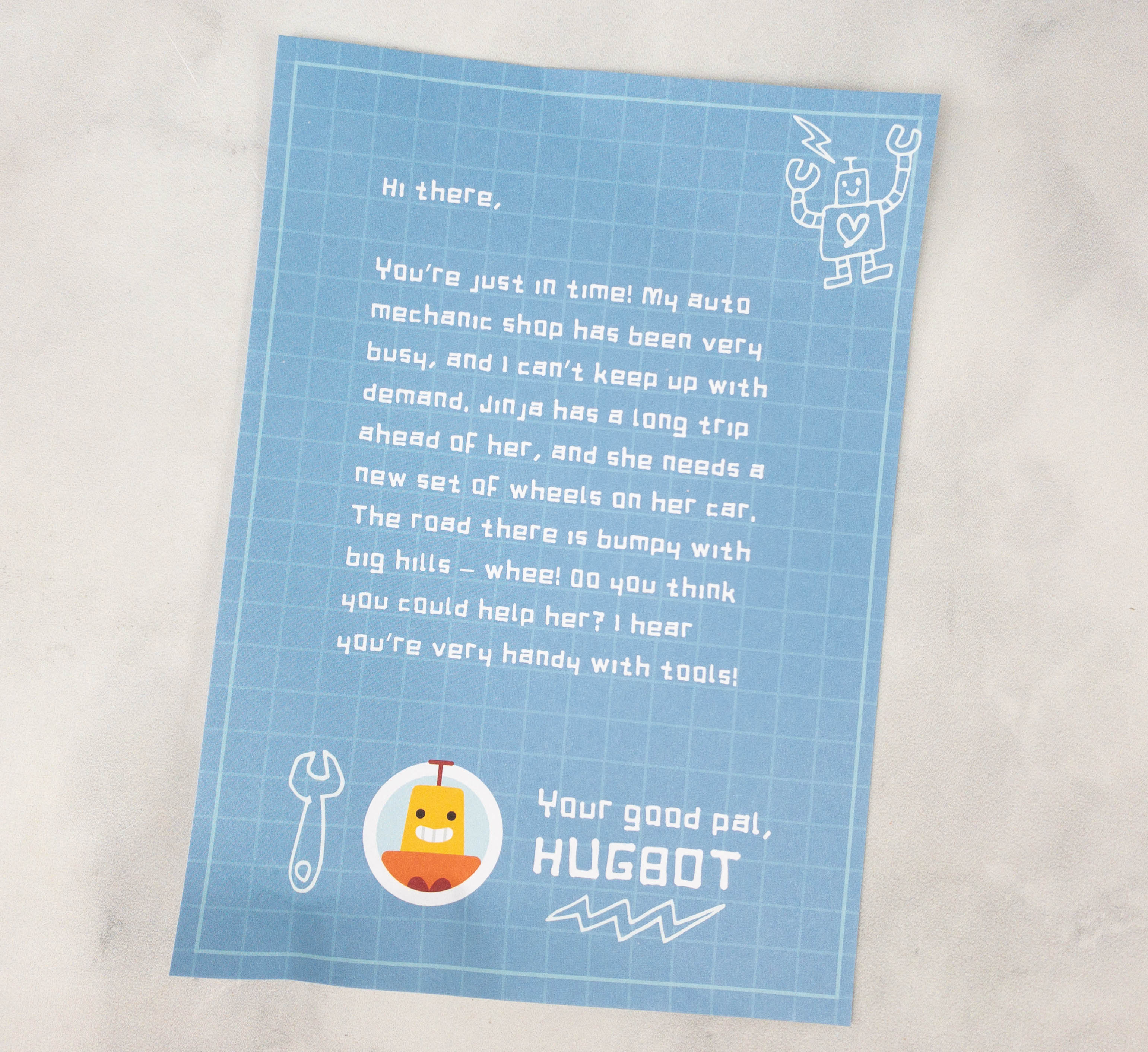 Inside is a letter from Hugbot!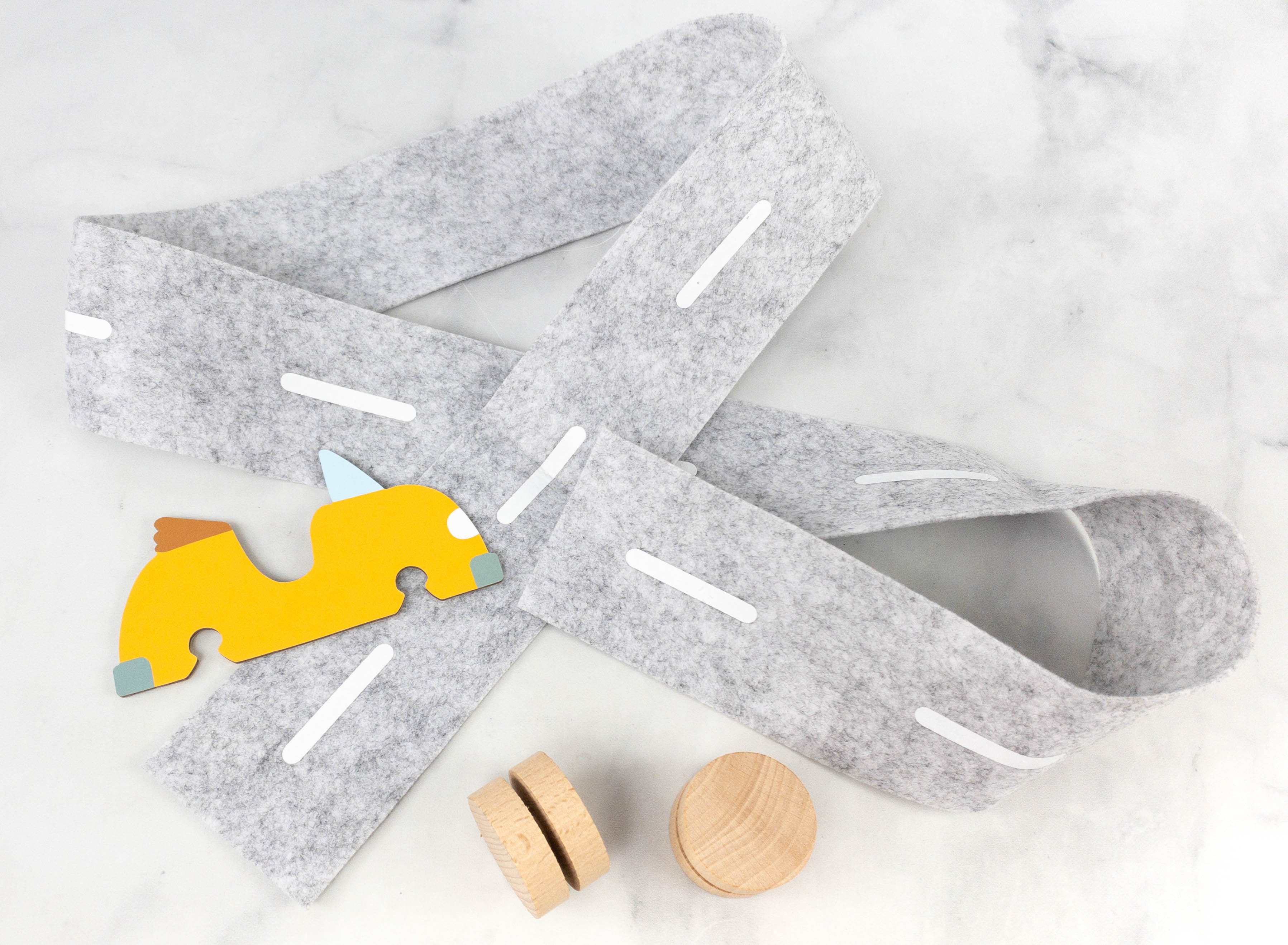 The provided materials for this activity are the car body, wooden wheels, and wiggly road.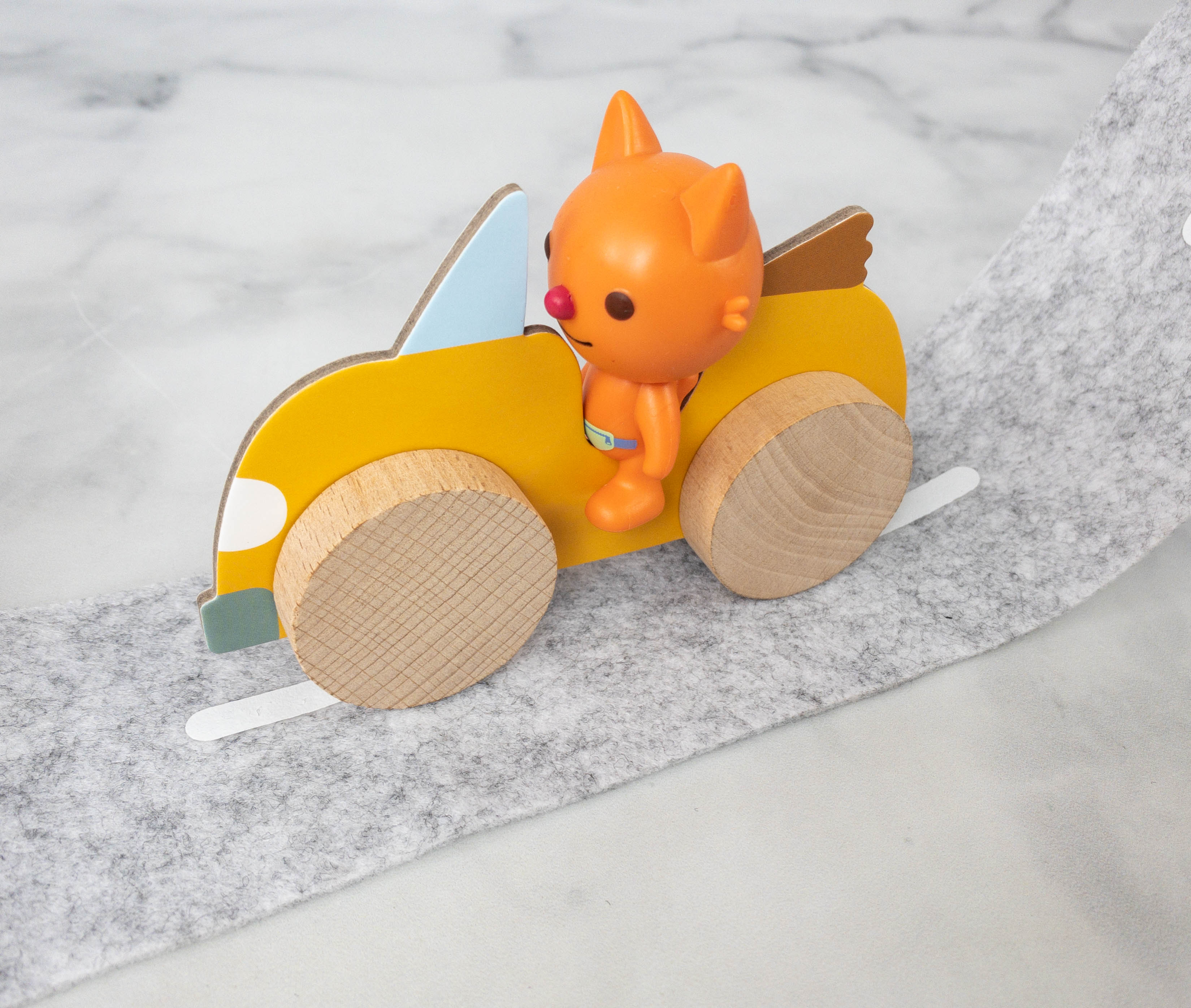 The car parts were easy to assemble and my kids finished it in no time. It looks like this will be a fun road trip for Jinja!
Now, it's time to make the route for Jinja. They laid out the wiggly road and added some obstacles to make it more exciting!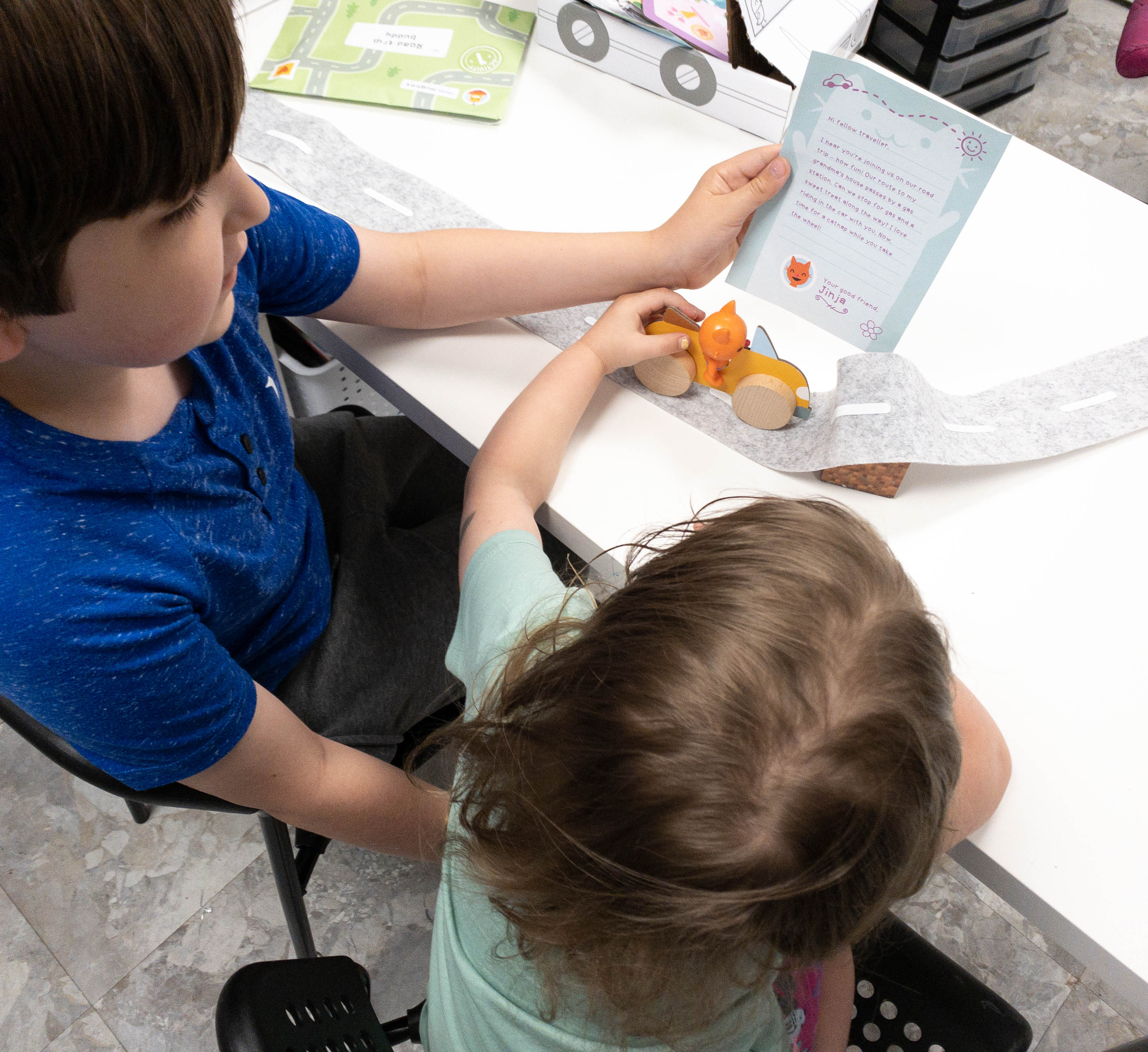 This activity is a good way to enhance kids' large motor skills. Make-believe play also helps enhance their imagination and creativity!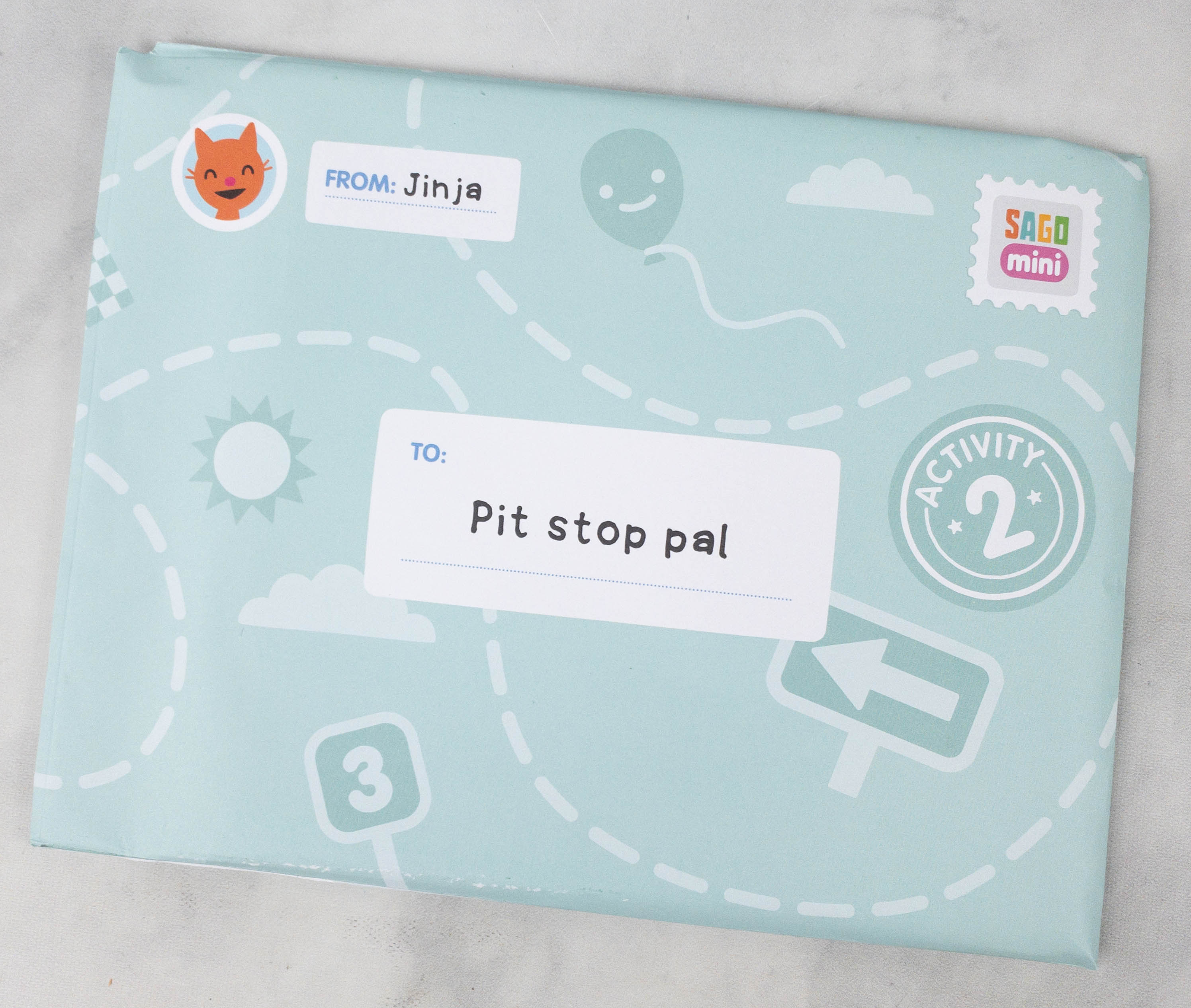 Activity #2: Road Trip Destinations + Road Signs. This blue envelope was sent by Jinja to his pit stop pal!
This time my kids will put up a few buildings and place road signs to make it safer for the motorists.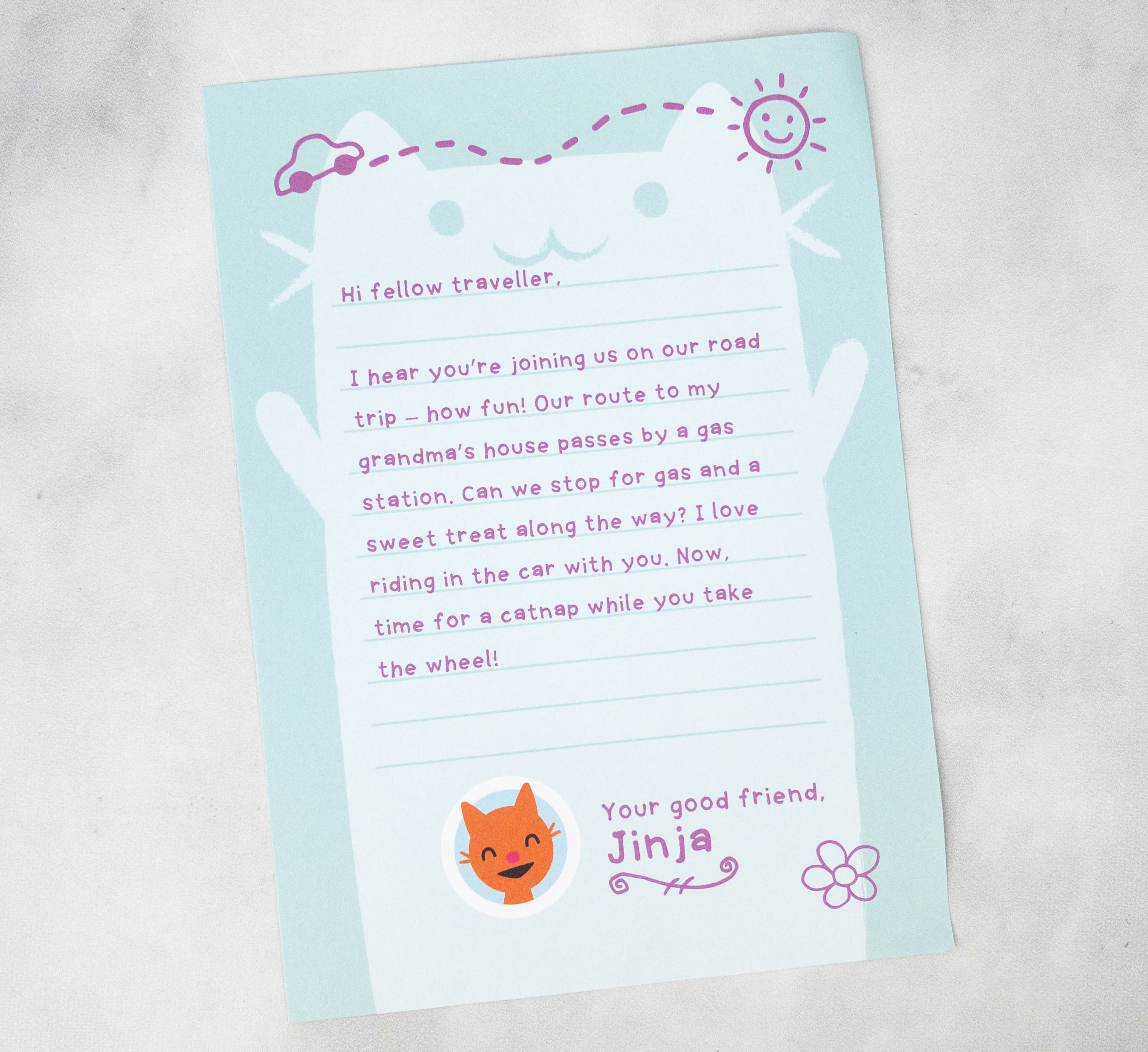 Jinja listed some instructions in this letter.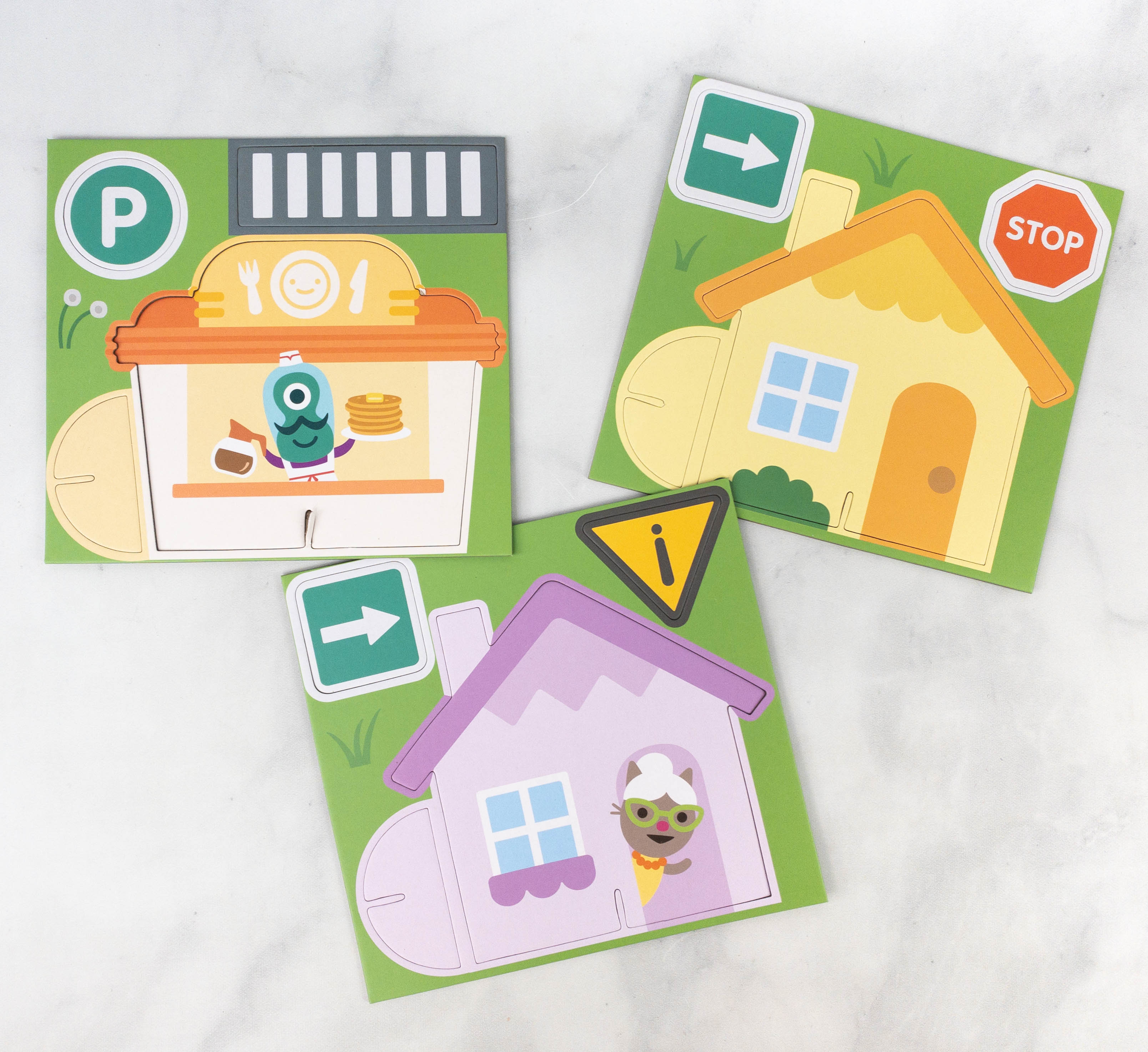 For this activity, the box provided 3 cardboards that contains houses and a restaurant, plus some road signs.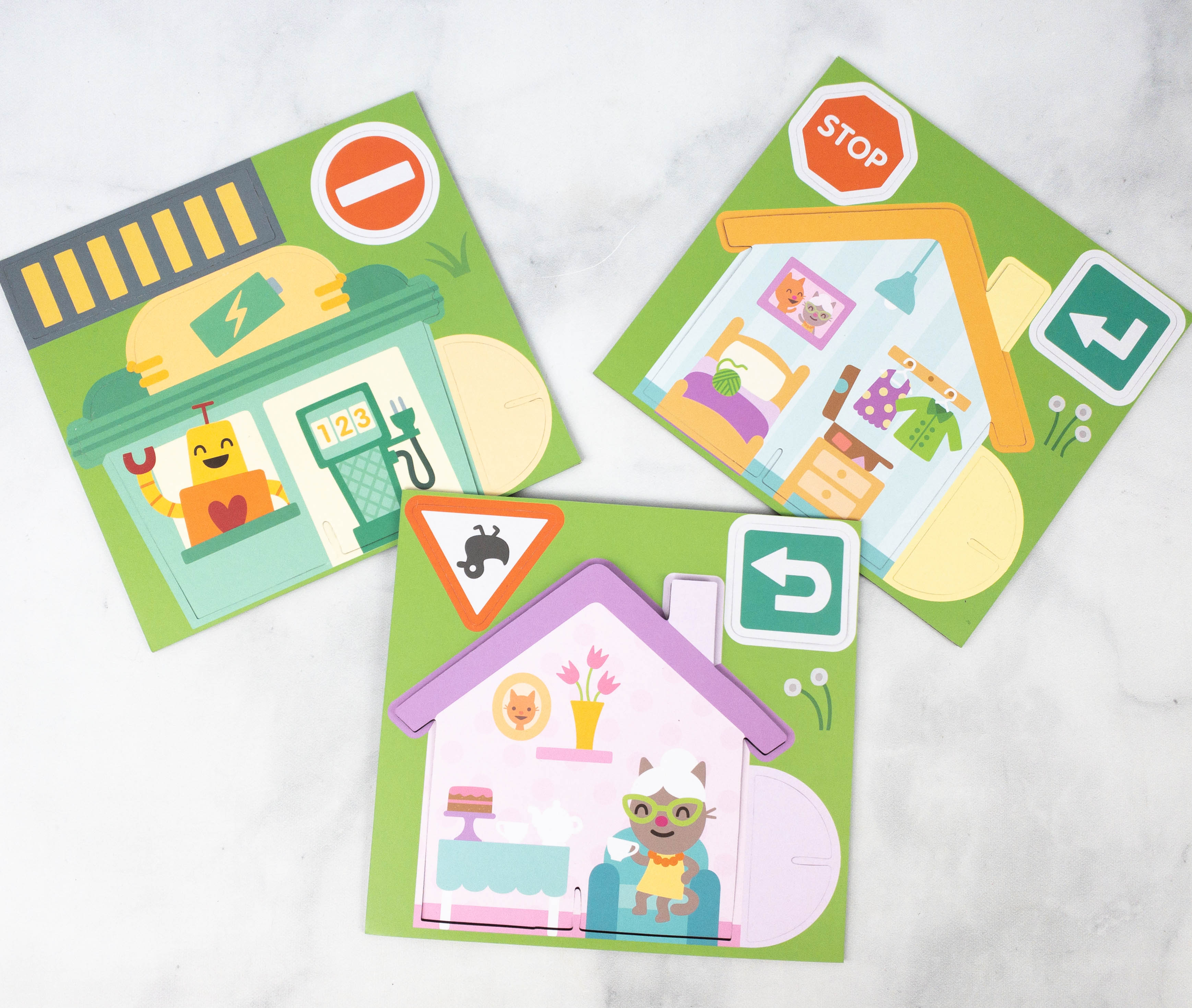 Both sides of the cardboard have colored designs!
After removing the pieces from the board, my kids assembled them and now they're ready to be added to Jinja's route!
This is such a fun activity and it was also a great way to introduce kids to road signs.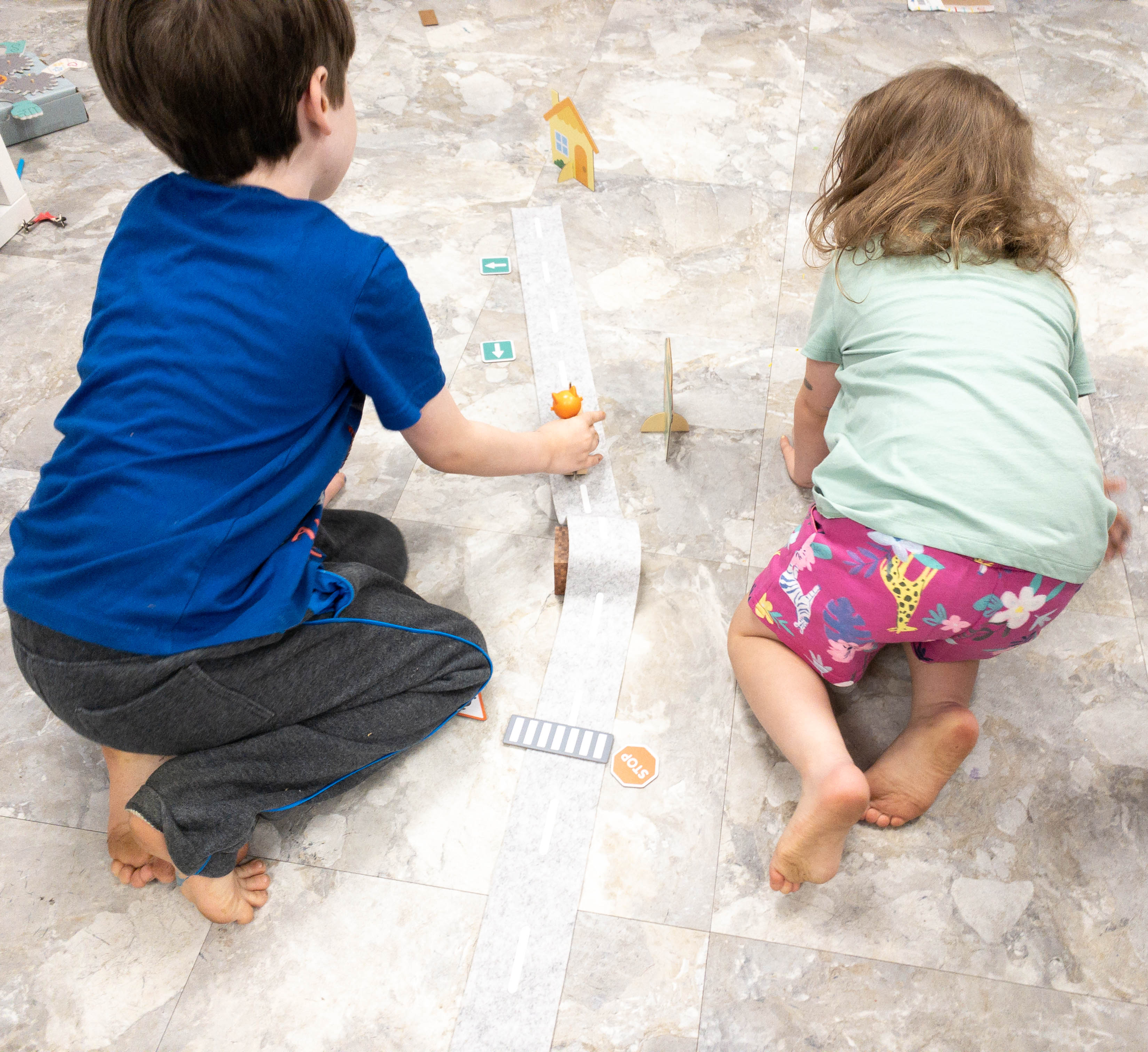 What's great is that they can play with it over and over again, and even change the position of the routes whenever they want.
Activity #3: "Are we there Yeti?" + Road Trip Bingo. The last activity envelope came from Remy and it's for the back seat driver.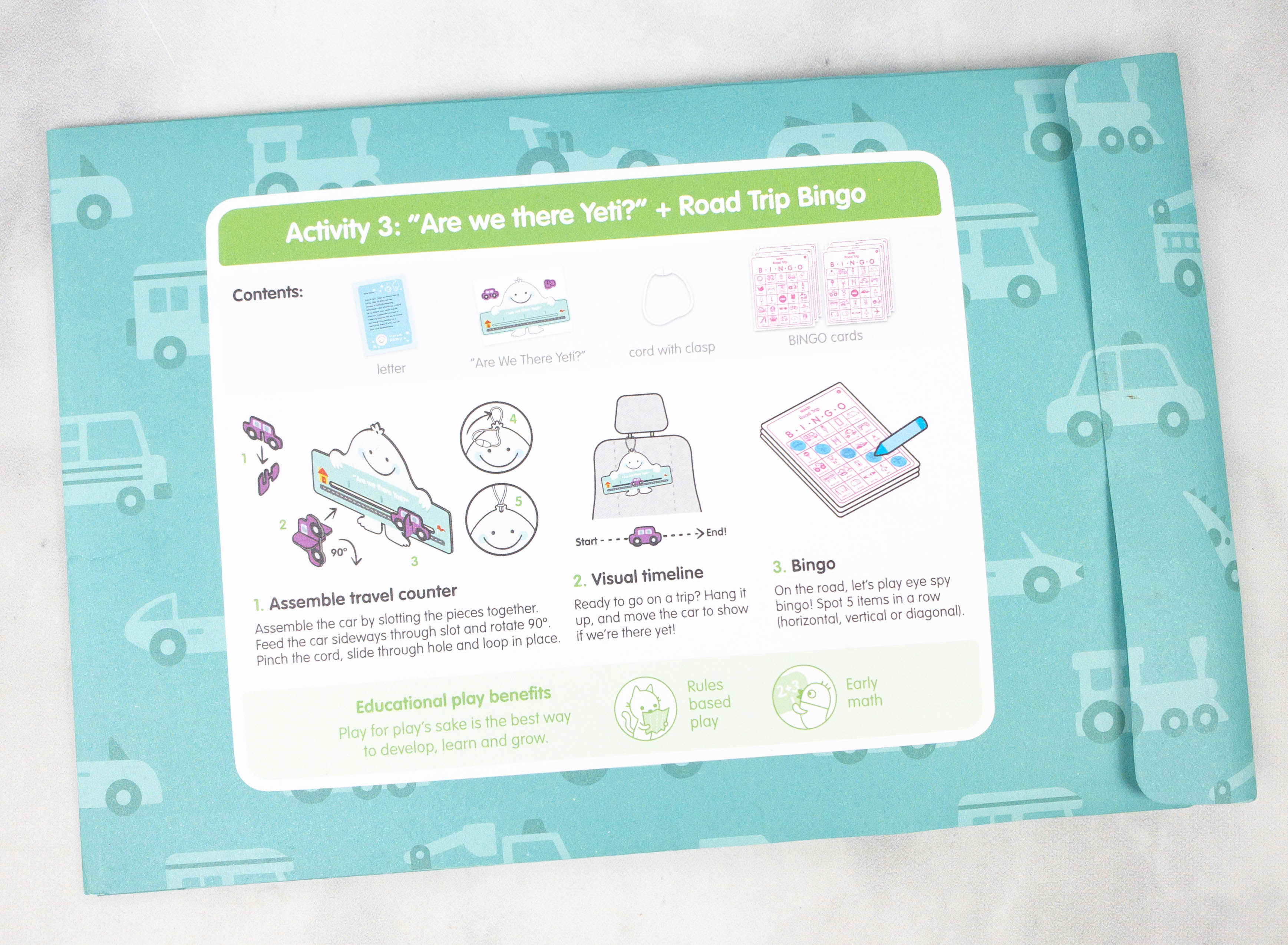 The kids need to assemble a travel counter and then play a bingo game!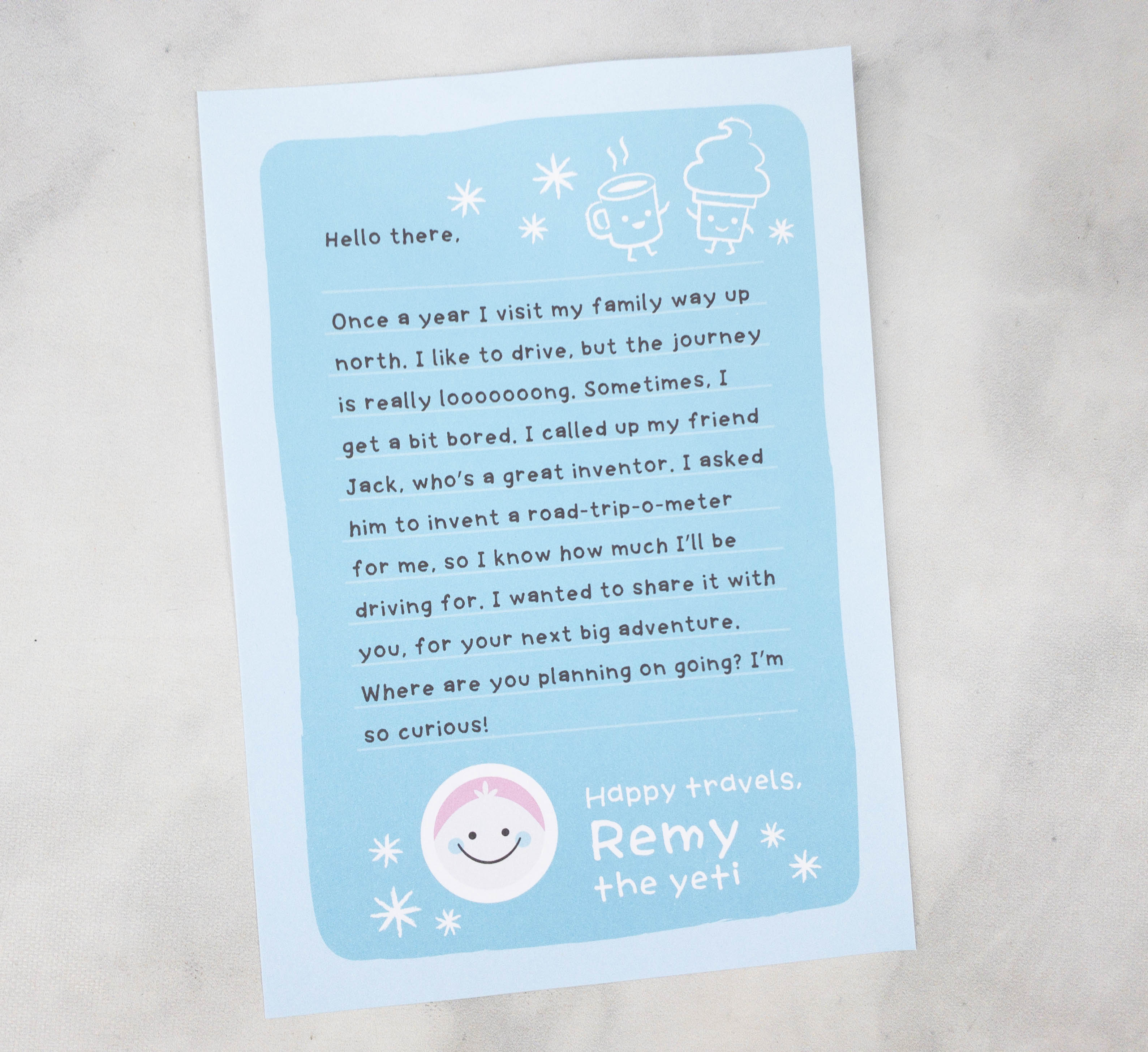 Here's the letter from Remy!
For this activity, the envelope provided bingo cards, an "Are We There Yeti?" hanger, and a cord with clasp.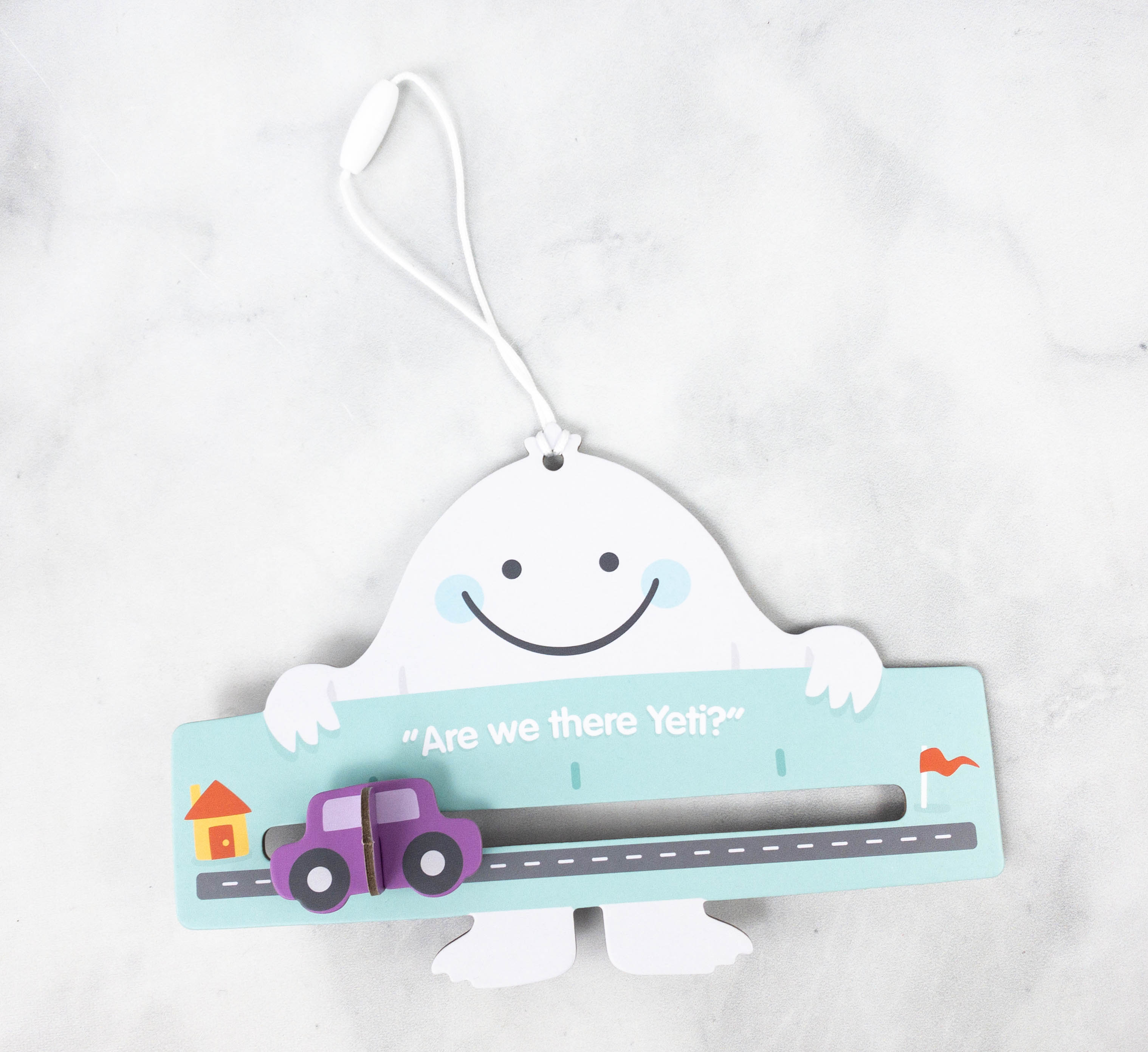 This travel counter will help Remy monitor the progress of the kids' trip!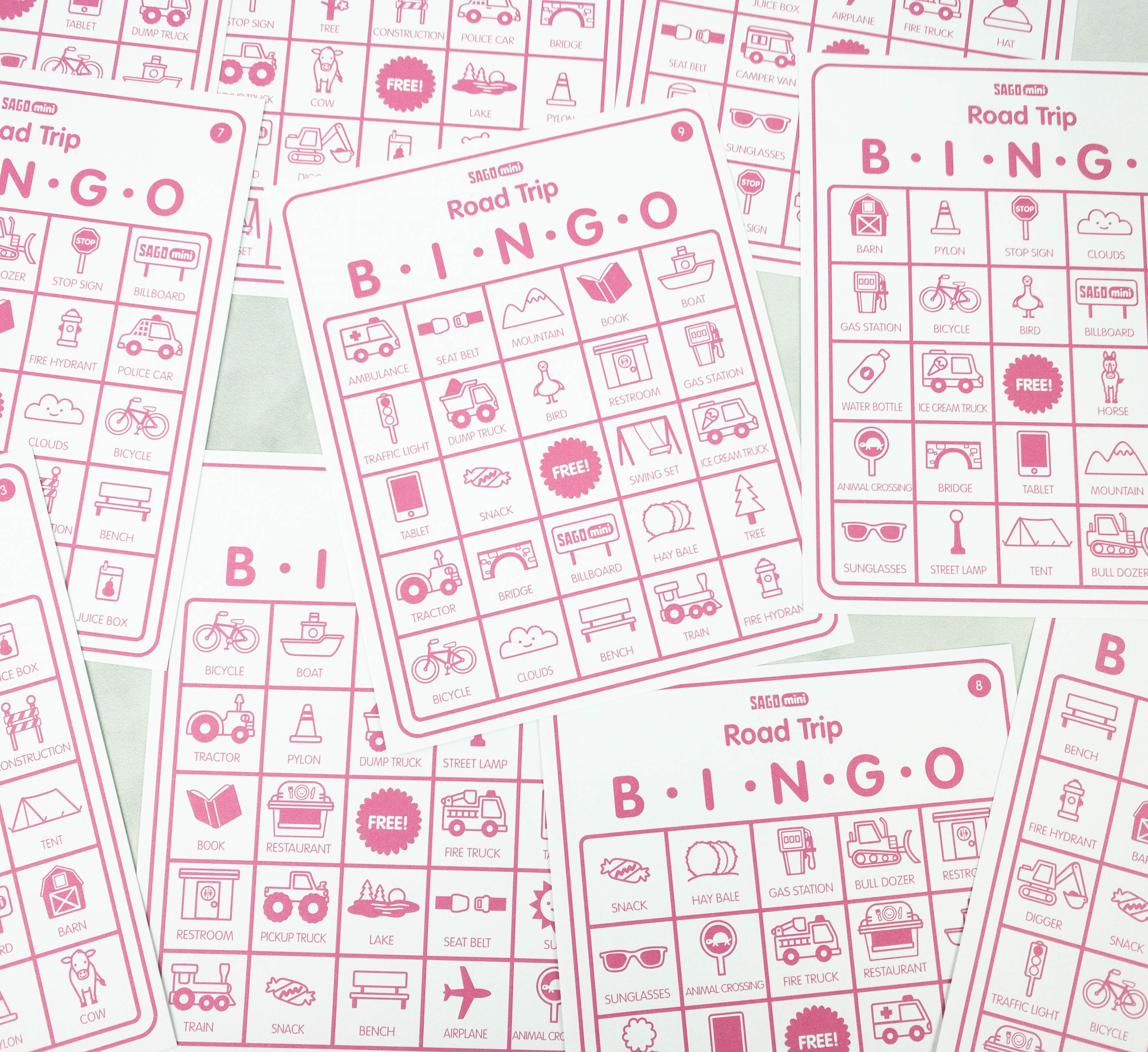 Each bingo card also has cute illustrations to make the game more fun!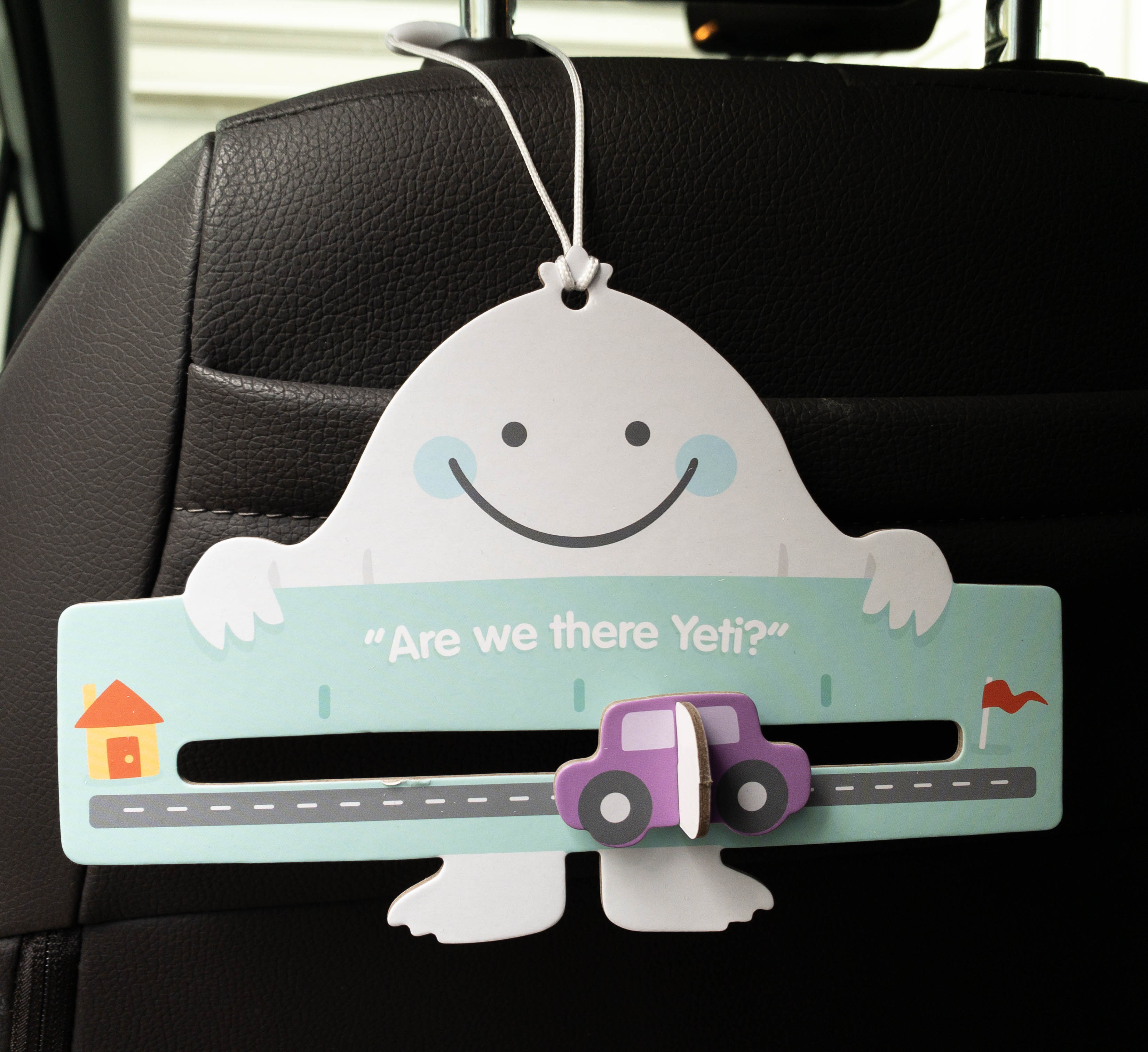 We placed the travel counter on our car so the kids can use it too whenever we have trips.
It was indeed a fun and exciting road trip for the kids this month!
Sago Mini box is one of my kids' favorites when it comes to make-and-play activities. This month's box had 3 fun and exciting activities that helped enhance their creativity and imagination, as well as their small motor skills and big motor skills. Their favorite among the 3 is the activity about making a route for Jinja's road trip. They loved putting up obstacles, as well as buildings and road signs along the way. The materials are already provided and they also send easy to follow instructions, making everything smooth and enjoyable. As always, the theme provided another memorable learning experience to my kids. This is indeed a perfect subscription for preschool aged children, and my 3 and 6 year old both pull everything out over and over for more playtime!
What do you think of Sago Mini Box?