Stitch Fix Men is a personal styling service customized to your fit, lifestyle & spending preferences. Just like Stitch Fix for women, your stylist will send you 5 pieces based on your profile for you to try on at home. You only keep what you love, and you never have to set foot in a mall! There are no coupons for Stitch Fix, but if you love everything in your fix, you save 25% when you keep the whole fix (read below for details)!
The box was secured by a Stitch Fix tape. There are slight dents in the box, but everything inside is in great condition.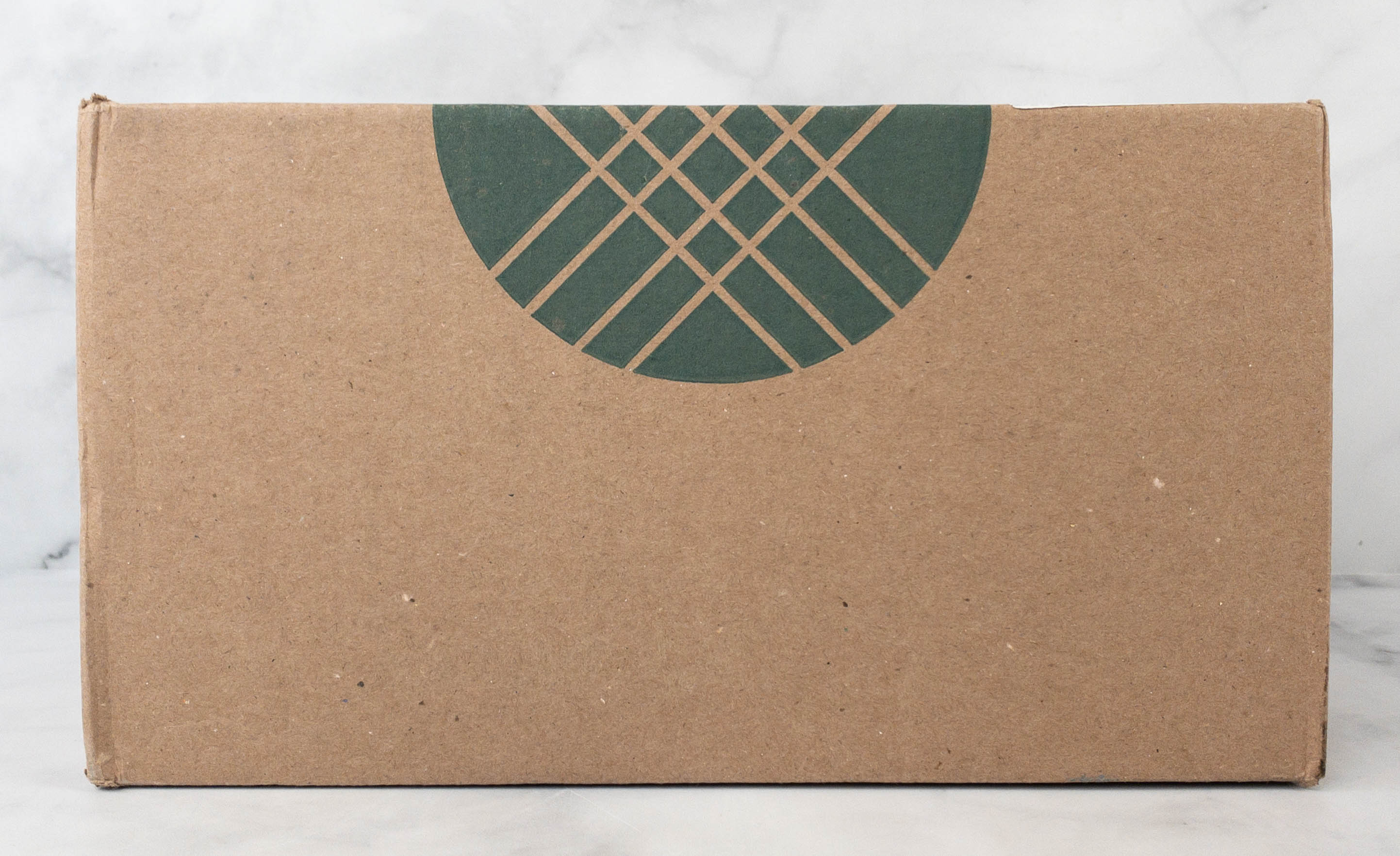 All the fix come neatly bundled inside the box.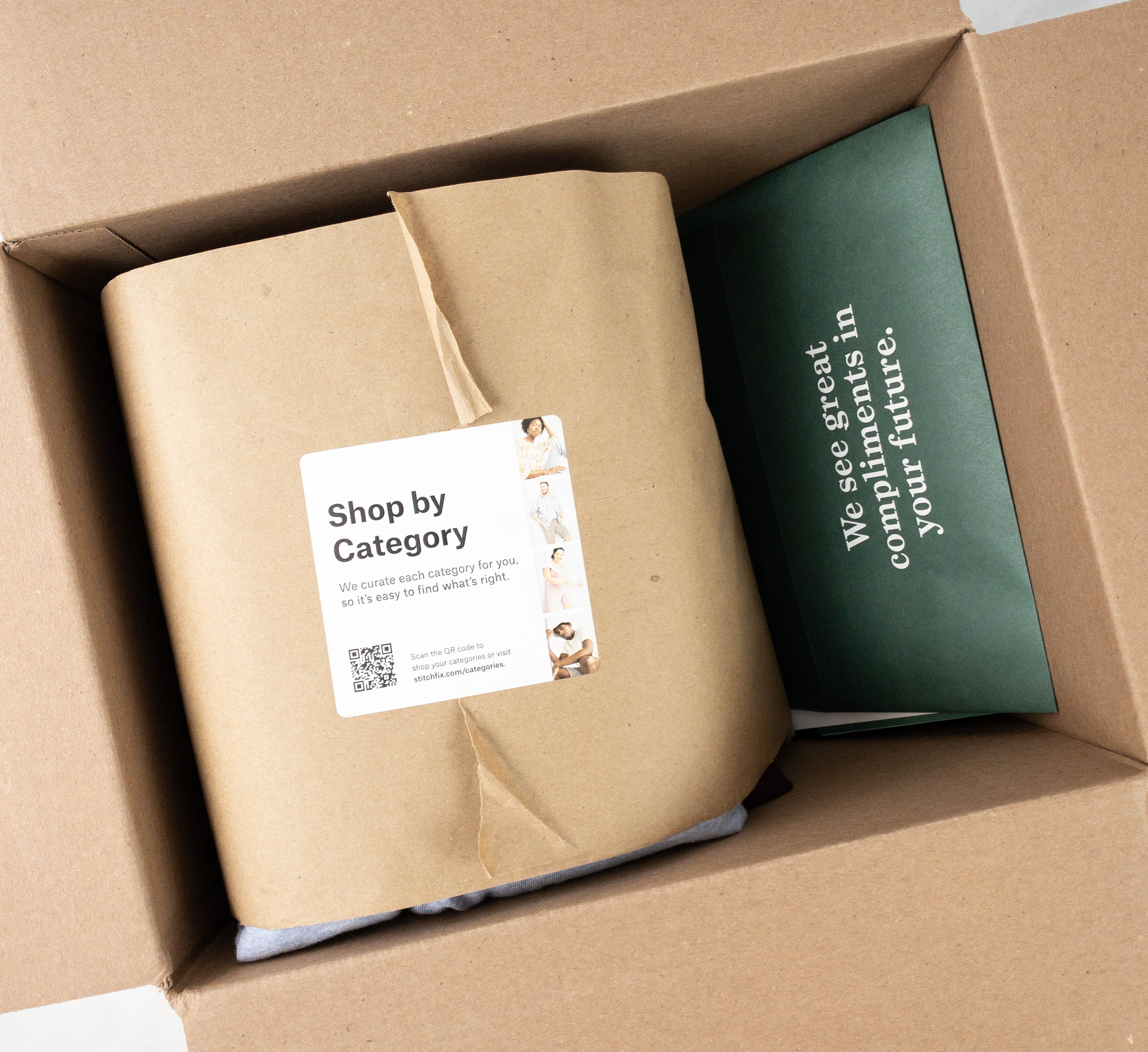 I like that they just stack the clothes neatly and don't make me tear through multiple plastic bags.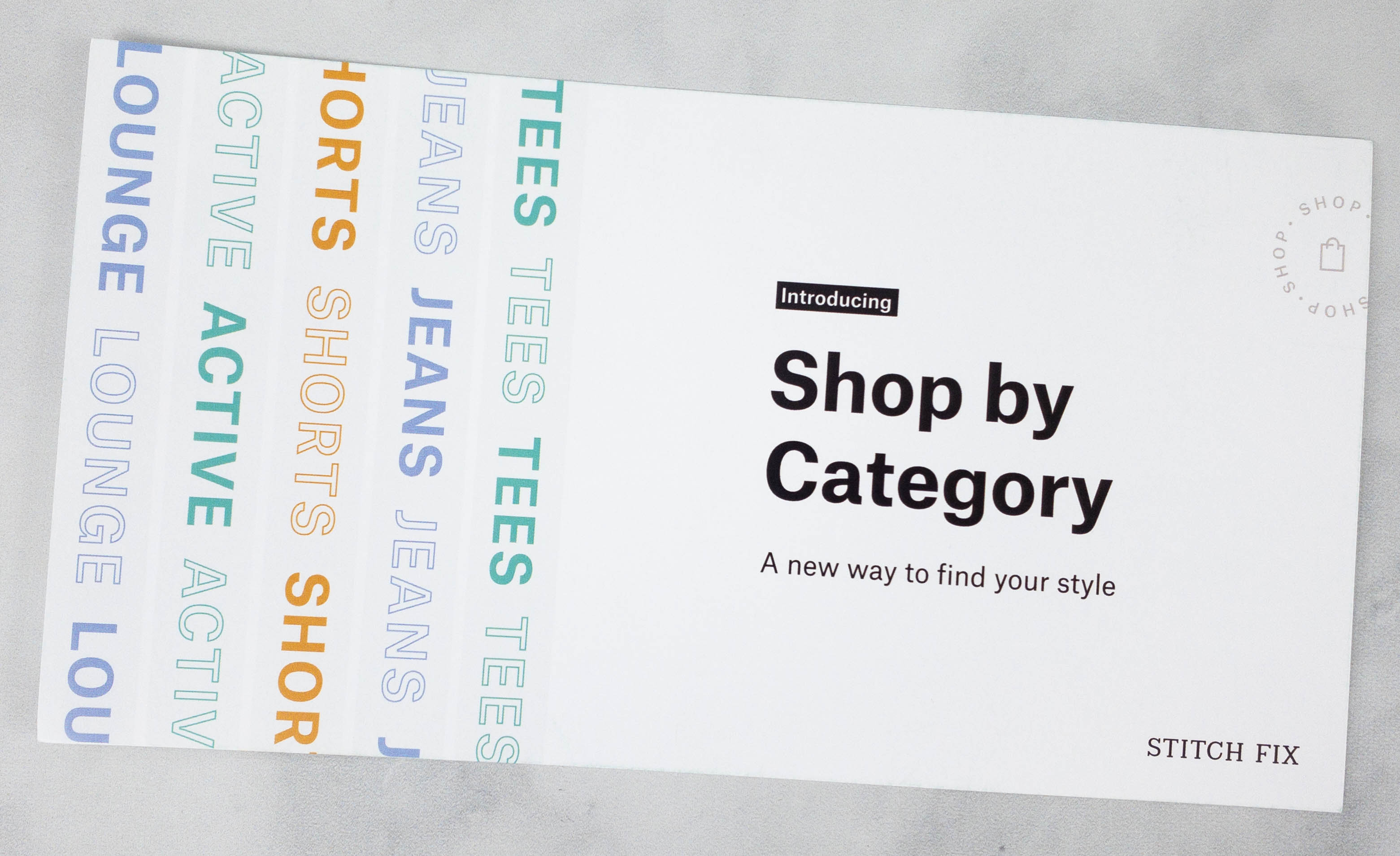 Stitch Fix introduces a new way to shop by choosing a category and finding the style that we want!
A QR code was provided for a quick access using their app.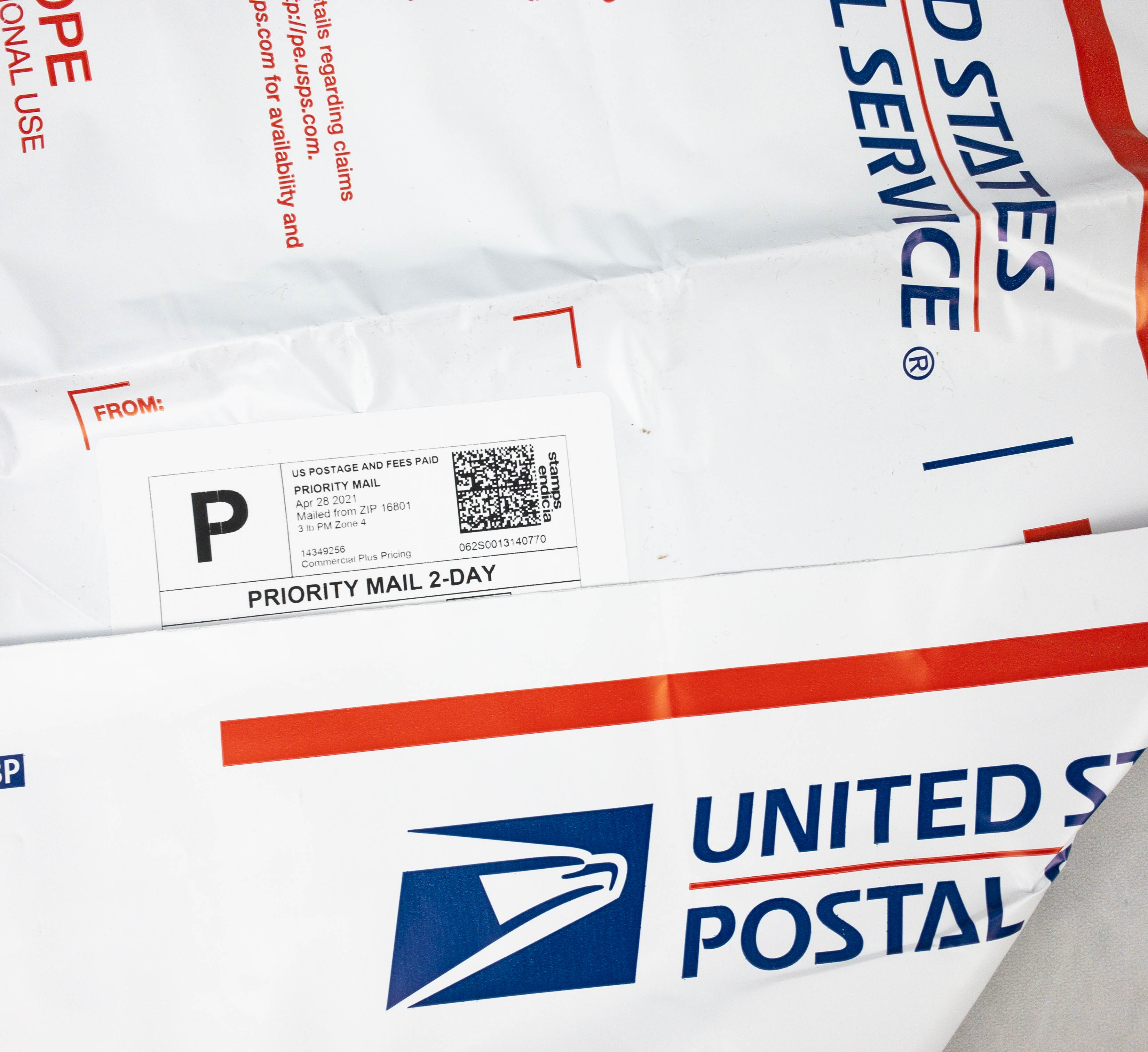 There's a return pouch inside the box as well.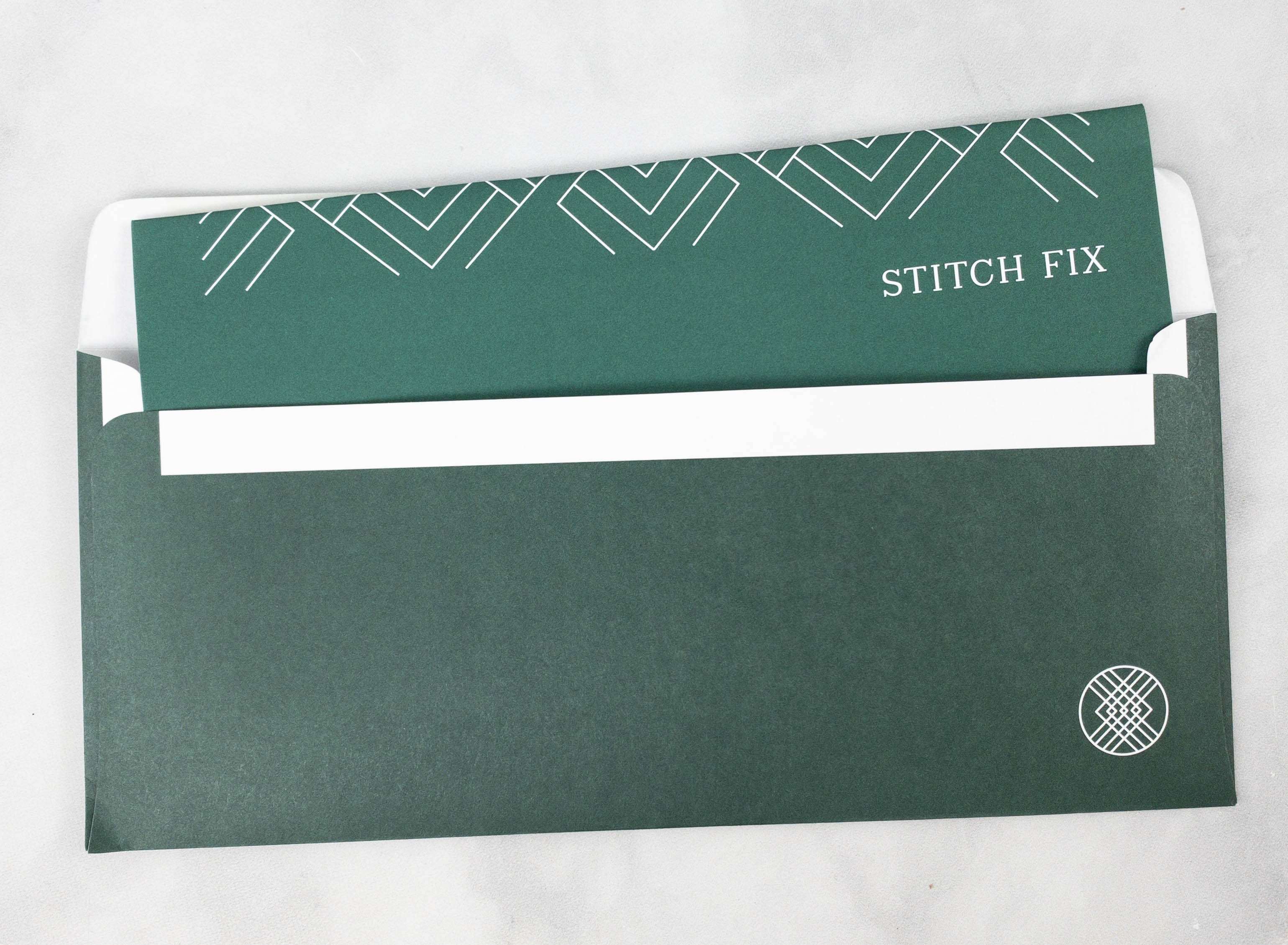 Here's a green envelope from the Stitch Fix team.
If you keep everything you get a 25% discount. This is why it is so important to be detailed and accurate in your profile, as it increases the chances that your stylist will run the table and score your great clothes and a discount (without having to keep anything you don't really want). You will check-out and get charged through your Stitch Fix Men account. You'll be charged a $20 styling fee and shipped five items to try on at home. If you keep anything your styling fee will be applied to your order, but if you don't, you will pay the $20 fee. As you can see on the invoice, we joined the optional Style Pass program, so we paid a single, annual styling fee (with unlimited Fixes) instead of $20 per Fix.
Every Stitch Fix box includes styling cards showing a couple of looks for each item in the Fix.
Everything is wrapped using a brown paper and sealed by a promotional sticker.
As always, all the items are properly stacked and folded to avoid unwanted creases.
Everything in my May 2021 fix!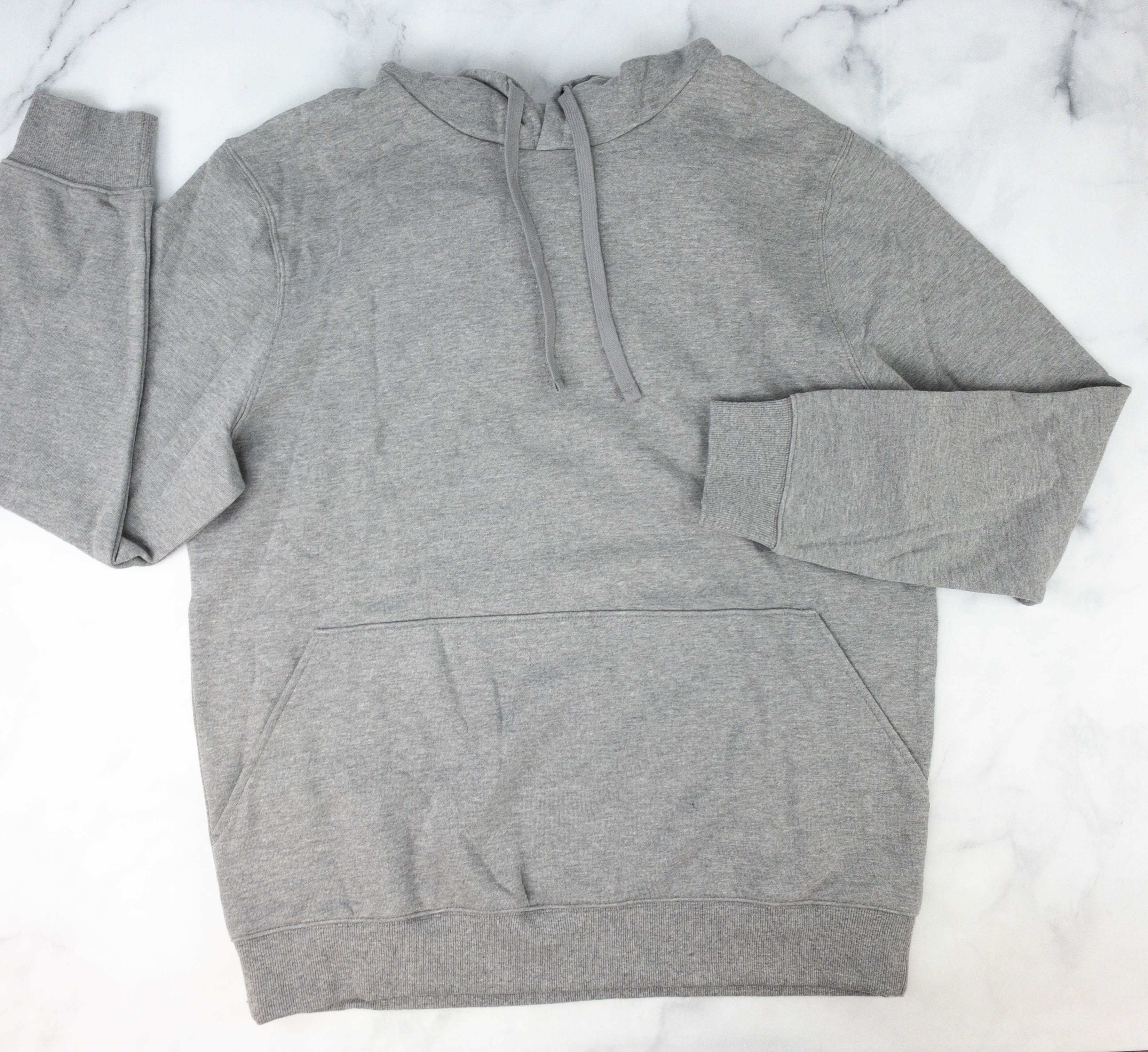 Richer Poorer Recycled Pullover Hoodie ($78) It's a gray pullover hoodie with a relaxed fit. This would be great for layering on colder days.
There is also a functional front pocket that can fit small items.
It also has strings for adjustment and a better fit for the head.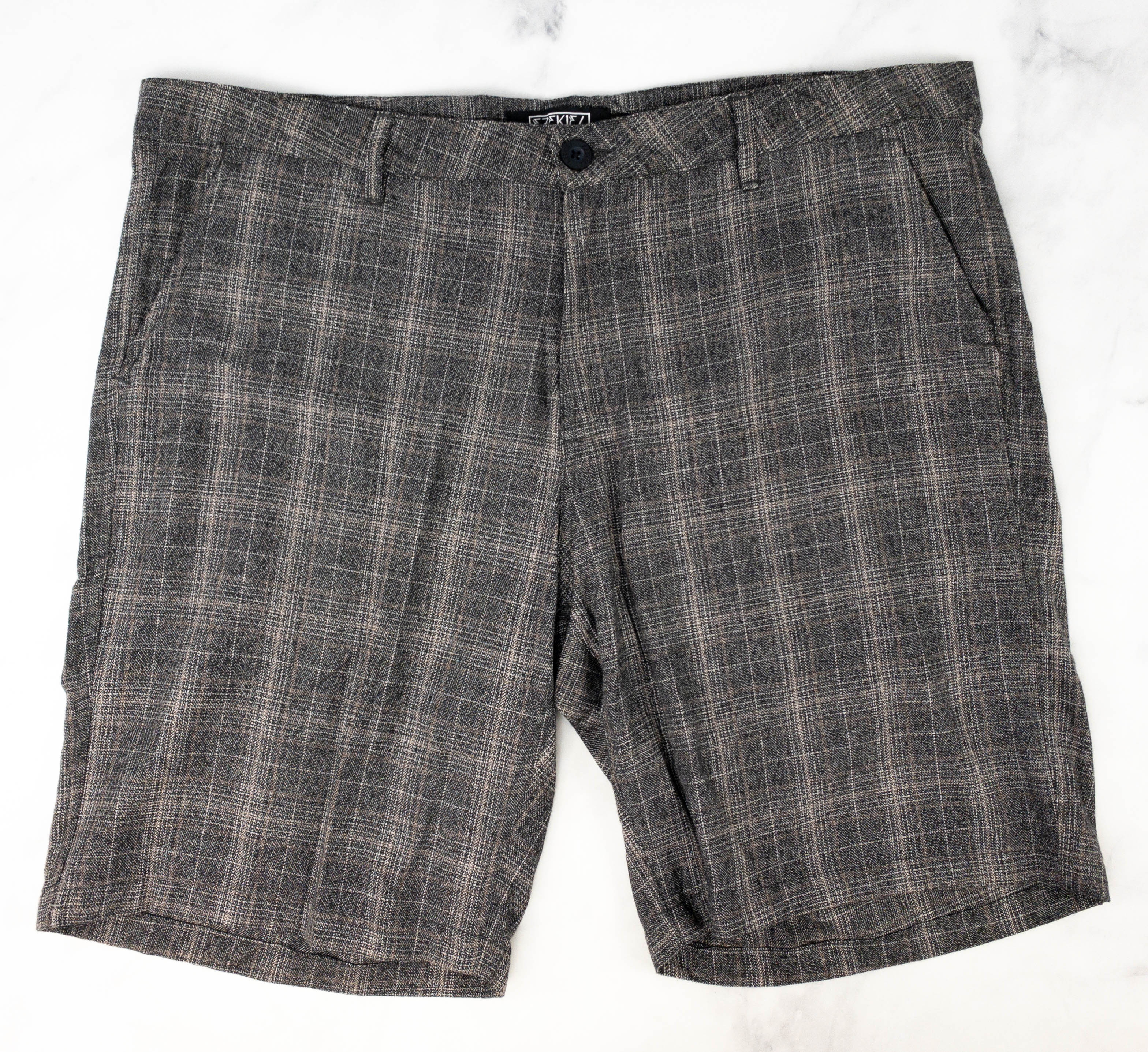 Ezekiel Wales Shorts ($54) Here's another neutral colored piece, a gray short with grid patterns.
It has a soft and light fabric that enables me to move freely without any hassle.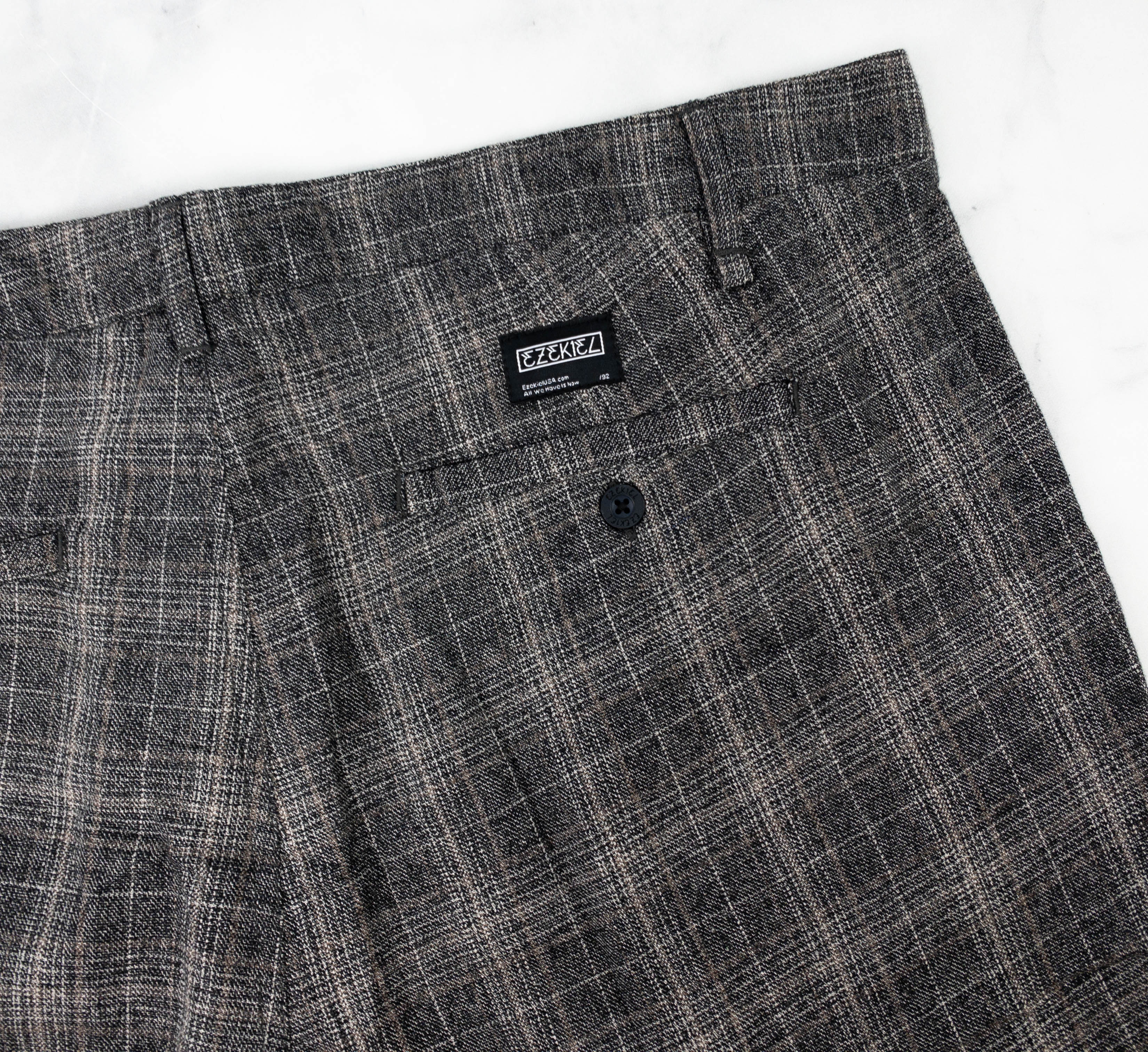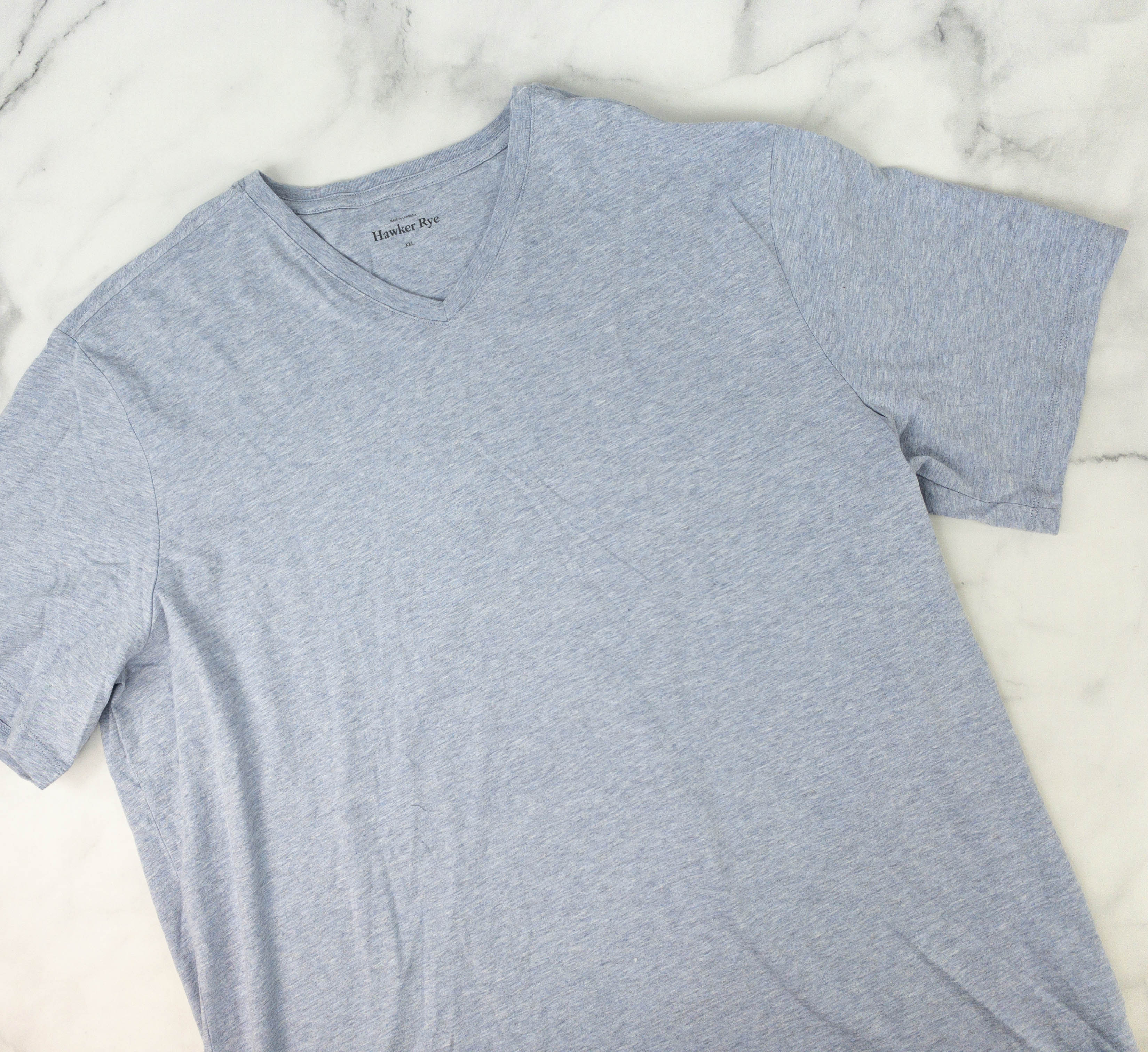 Hawker Rye Essential Spacedye Vee Tee ($29) It's a light gray V neck tee made from premium quality cotton fabric. This is great to wear with the short on a hot day, or layered with the hoodie on a cold day,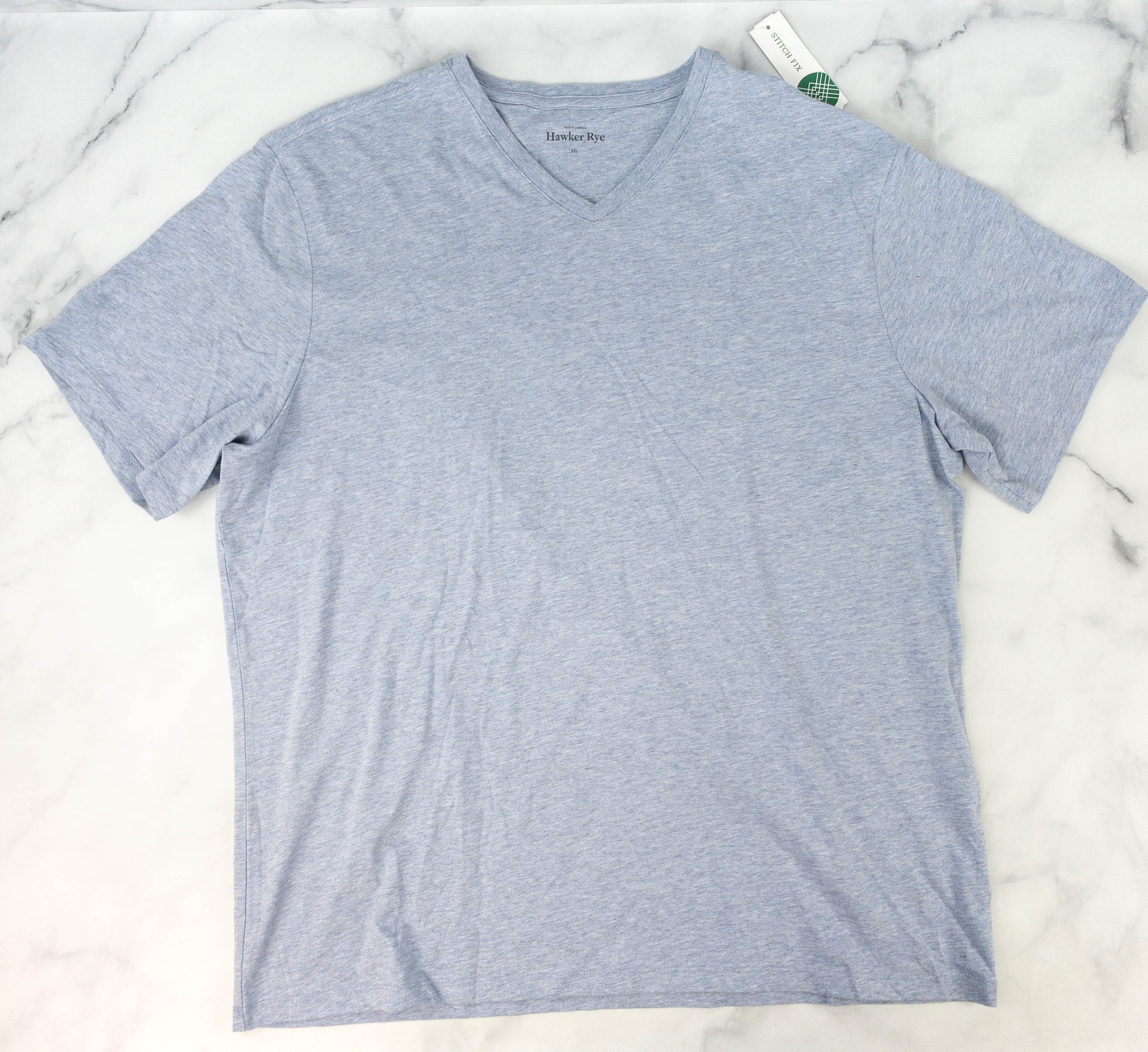 It's a staple piece for any wardrobe, as it can easily be paired with any kinds of pants or shorts.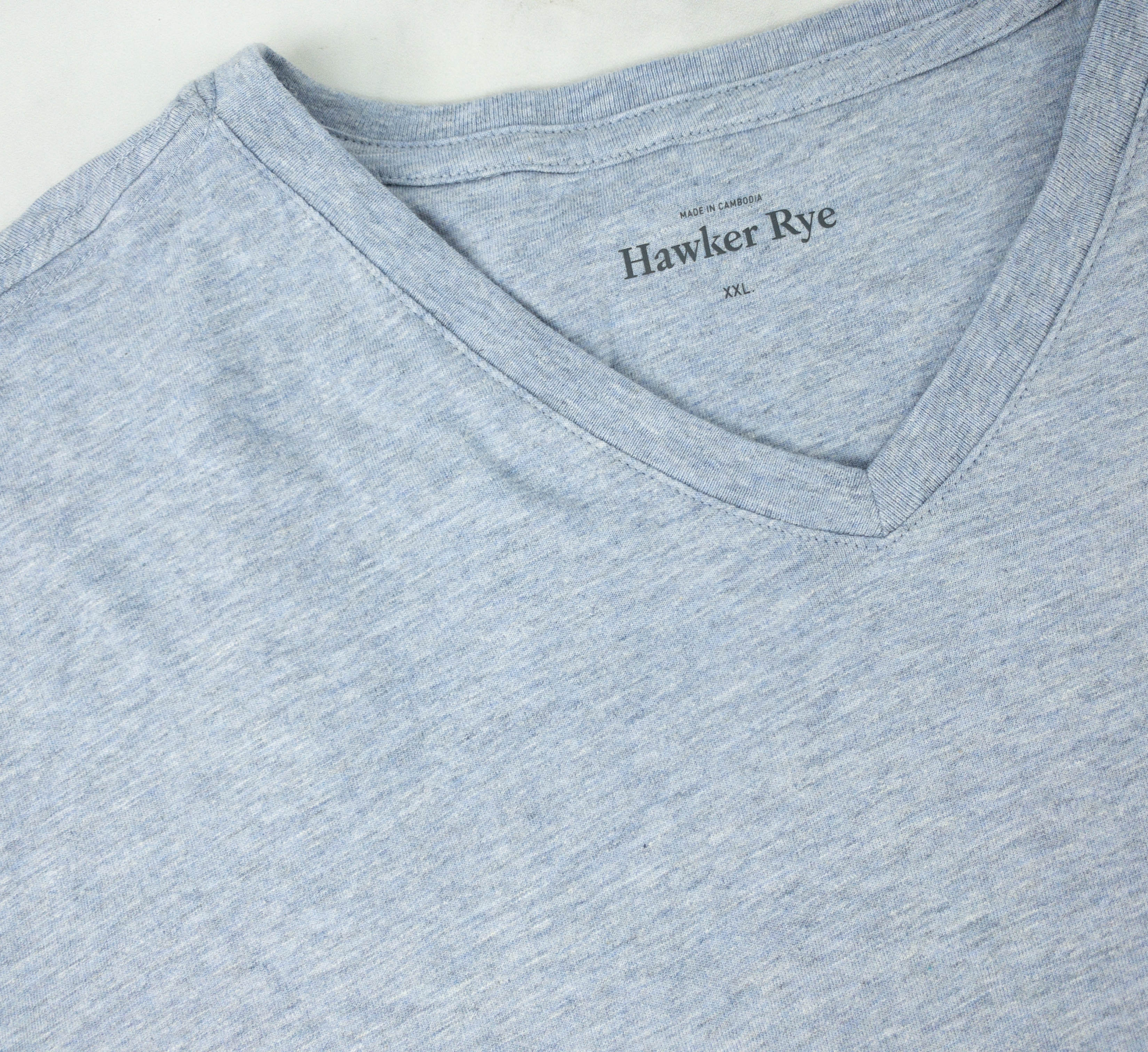 The fit is also comfortable. It's not too tight, nor too loose. Also, the fabric used is breathable and lightweight.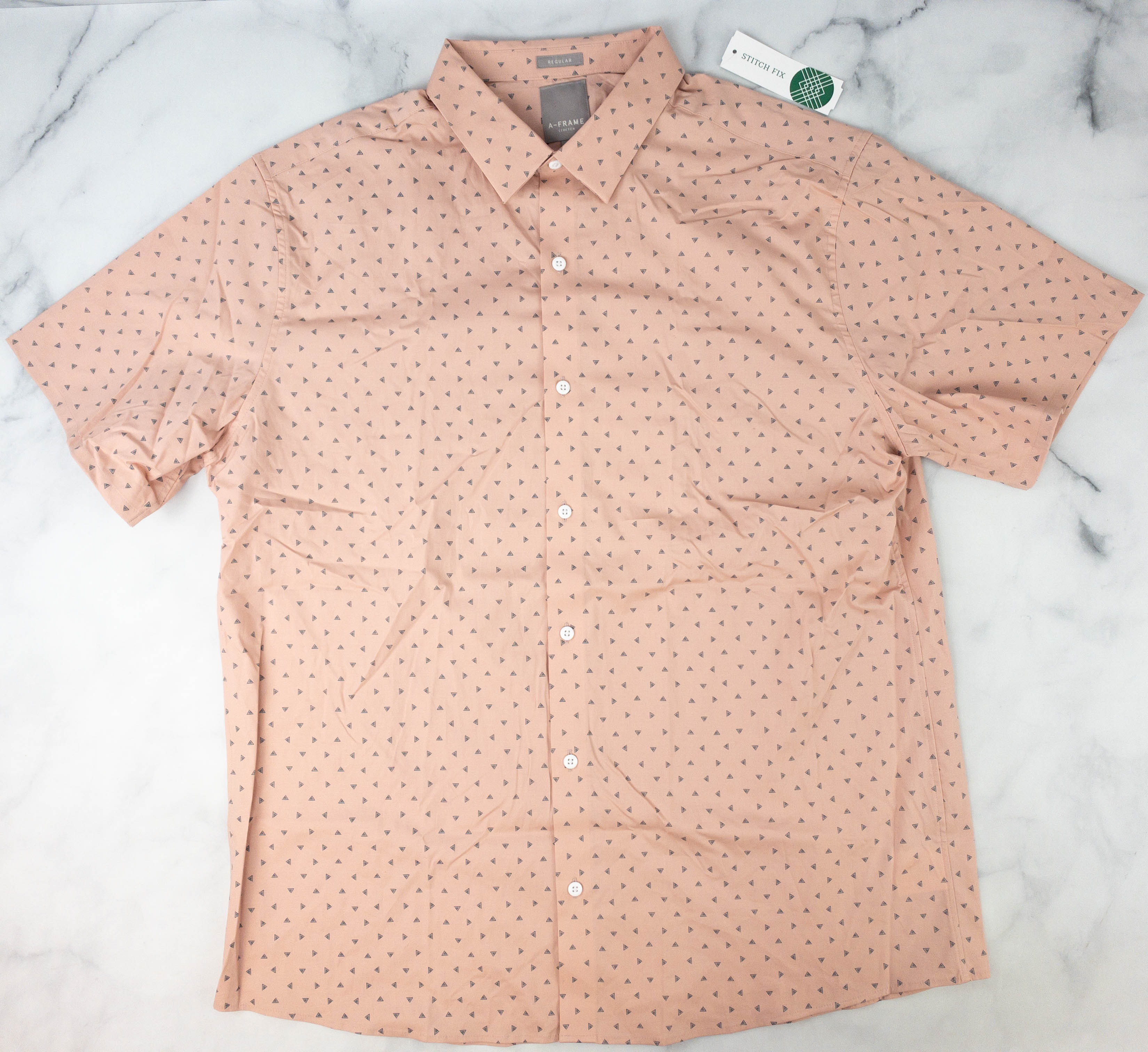 A-Frame Stockholm Stretch Poplin Short Sleeve Shirt ($48) Here's short sleeve button down shirt in pink. It's something I can wear from spring to summer!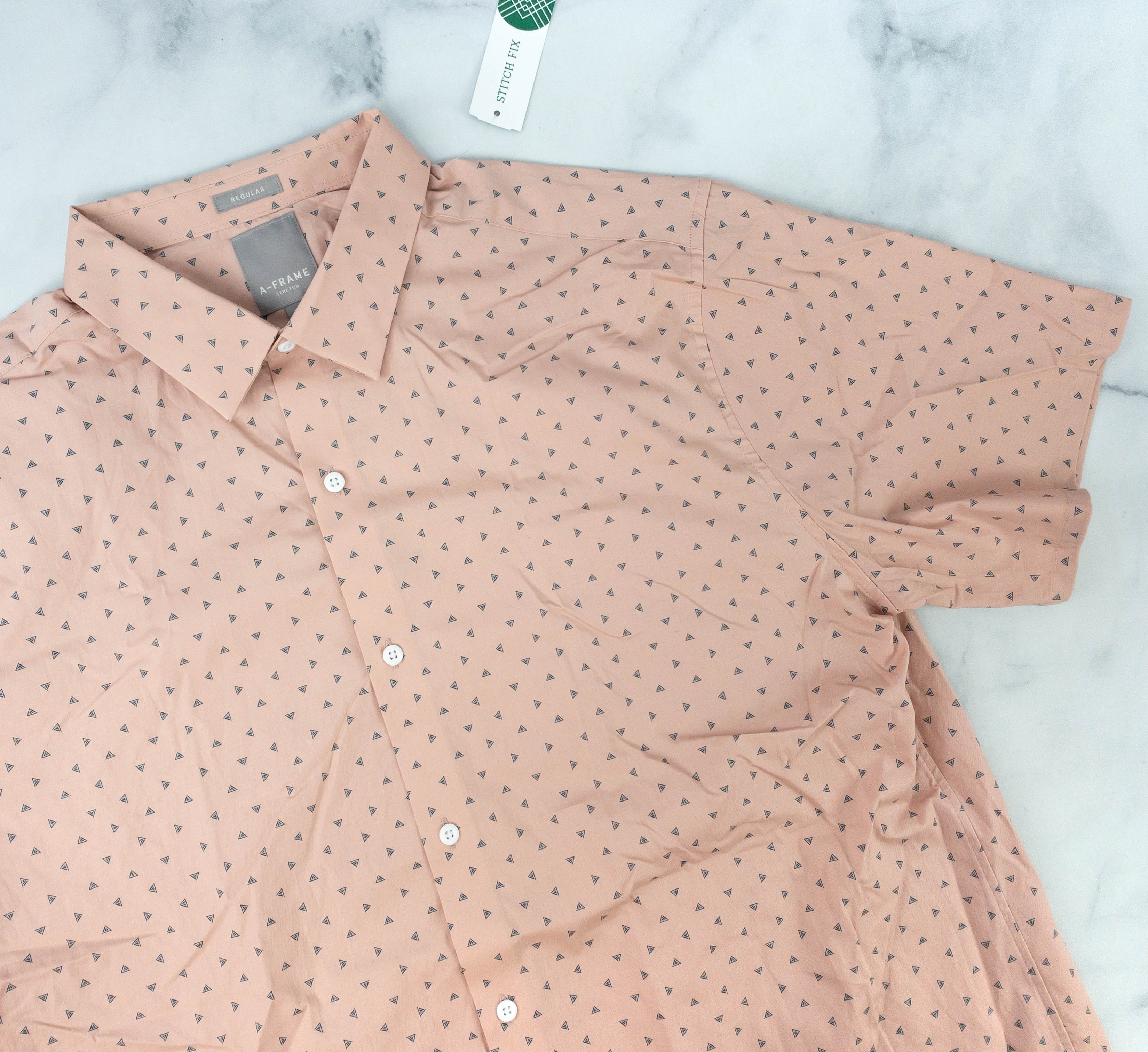 The small grey triangles all over the shirt made it look more interesting and stylish!
It has broad, wide shoulders with reinforced stitching. This piece fits me perfectly!
Flag & Anthem Gibson Slub One Pocket Polo ($39.50) This single pocket polo is also included in my fix. It has a classic look and it pairs well with the gray gridded short.
This classic collar comes with a 3-buttoned closure. You can either try to button them all up or leave one unbuttoned depending on your preference.
A brand logo is stitched at the bottom part of the shirt.
The slub fabric comes in burgundy. It also has a nice texture to it!
Getting fresh clothing pieces every month is never a problem with Stitch Fix. They tailor each fix to your size and preferences, and they even consider your budget. This month, I received excellent pieces that are perfect additions to my spring/summer wardrobe. It included short-sleeved tops that will keep me cool even on hot days, plus a versatile short that can be paired whether with sneakers or sandals. There's also a gray hoodie for layering on colder days. It's really convenient that I don't even have to go to physical stores to get all these new clothes. It's also nice that there's an option to return/exchange items that I don't like or doesn't fit me. If you need your wardrobe updated on a regular basis, this styling service is for you!
What do you think of Stitch Fix Men?