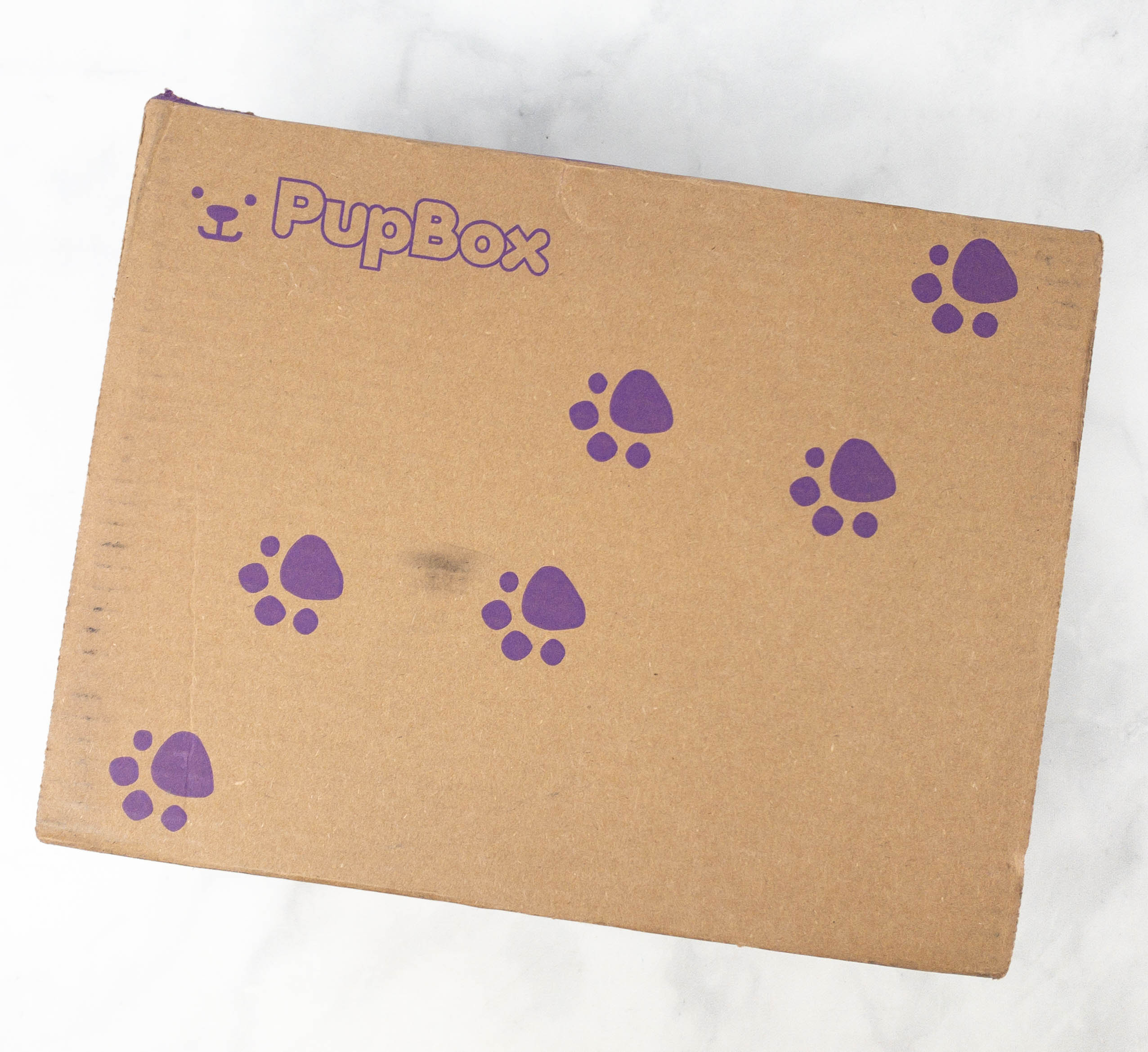 PupBox is a monthly subscription box for new puppy owners! Every PupBox comes personalized for your dog's characteristics and age. Each box comes with an assortment of treats, toys, bones, and accessories all of which are puppy tested and puppy approved, plus training info! For $39 a month, it will include 1 bag of training treats and 4-6 additional products that are selected based on the age and physical characteristics of your puppy. You can also get discounts with longer subscription plans. A 3-month plan is $34/box, a 6-month plan is $32/box, and a 12-month plan is $29/box. Shipping is free in the US and $5 to Canada. If you have an adult dog, you will get a non-age specific box plus an advanced trick of the month!
DEAL: Get 50% off your first box with 3+ month plans! Use the coupon code HELLOSUB50.
The PupBox subscription made our 2021 readers' choice list of best subscription boxes for dogs!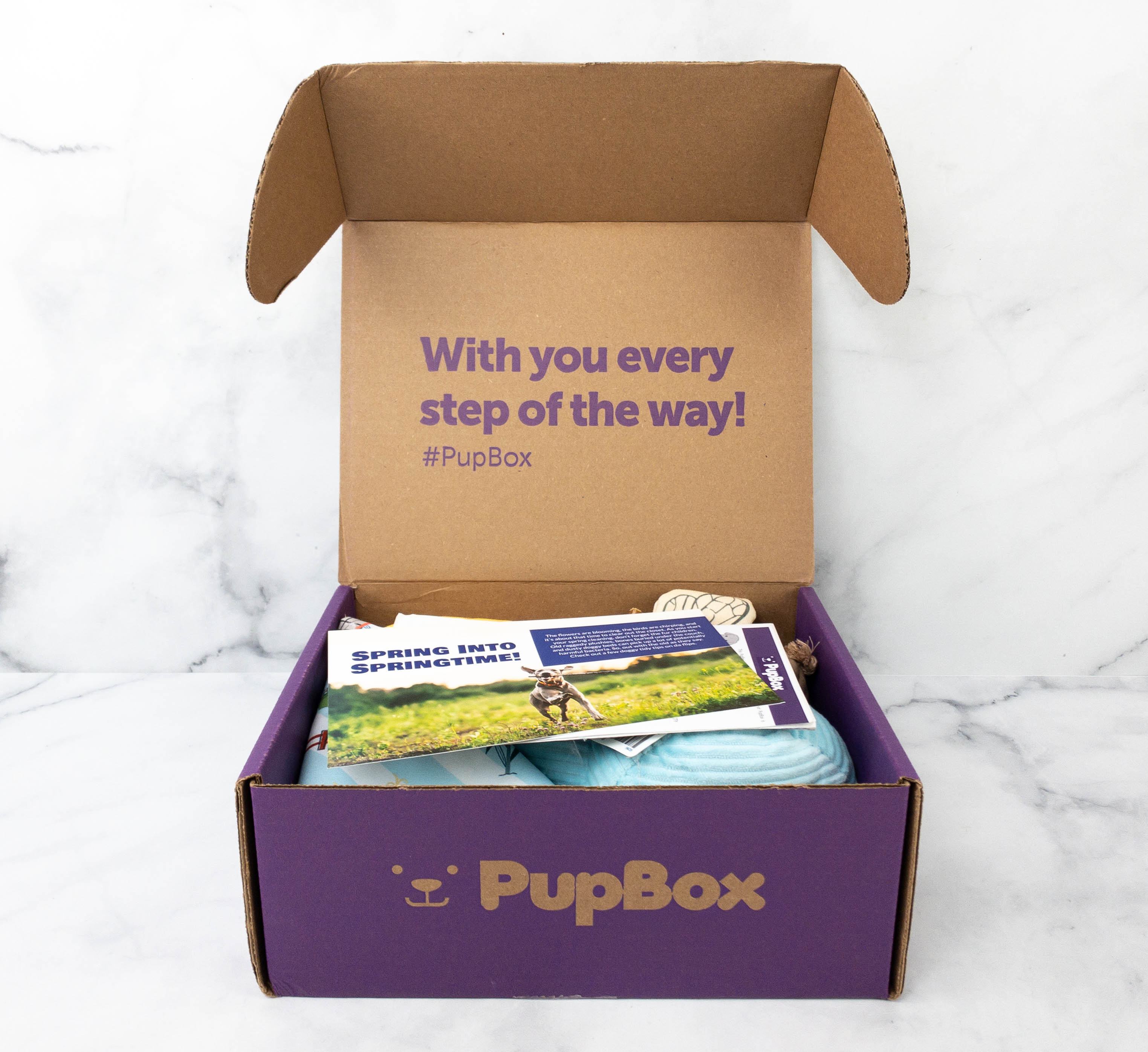 The items were packed in a sturdy box!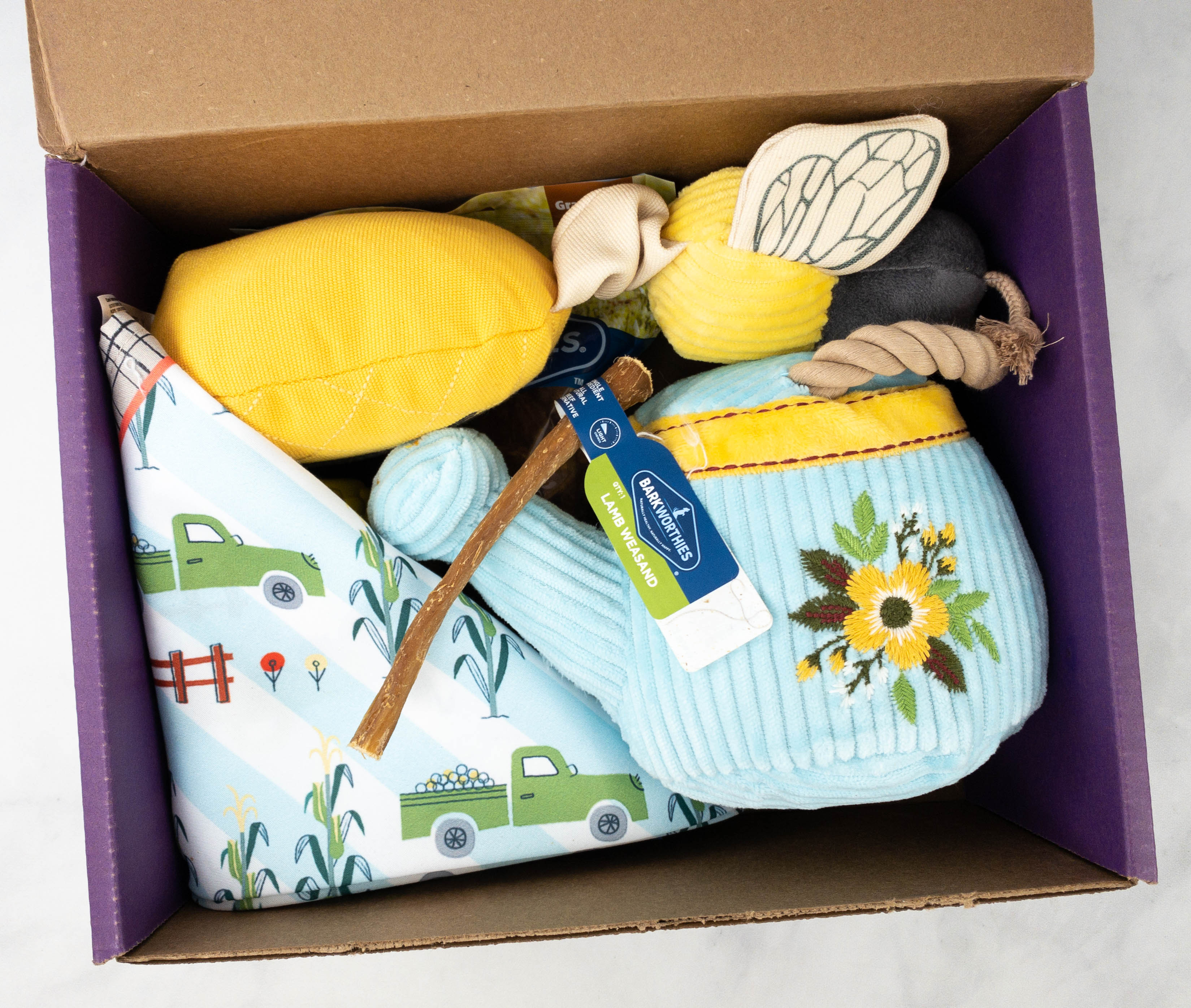 There are no fillers but all the items arrived in great condition.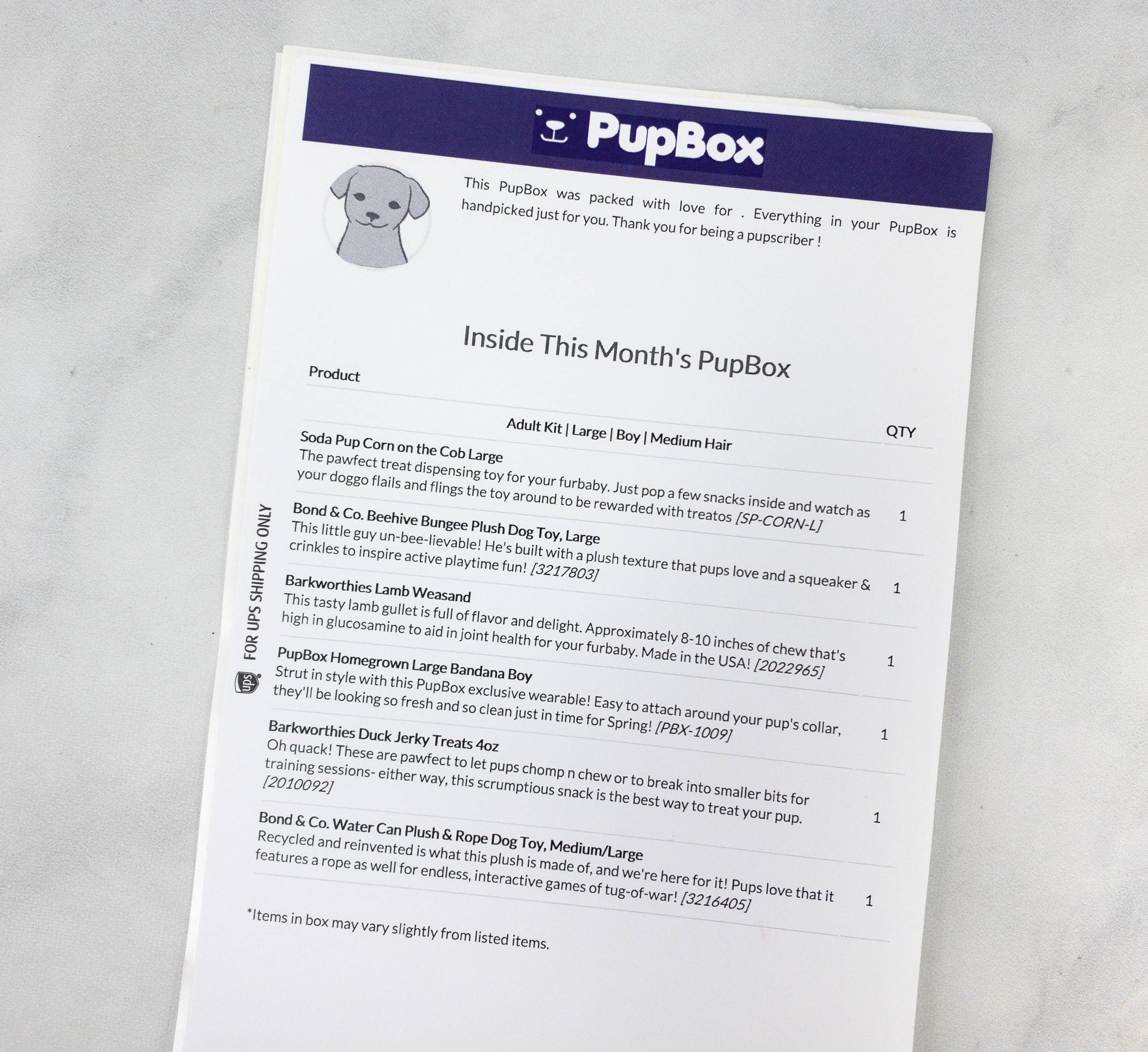 Inside the box is an information card that provides details about the items.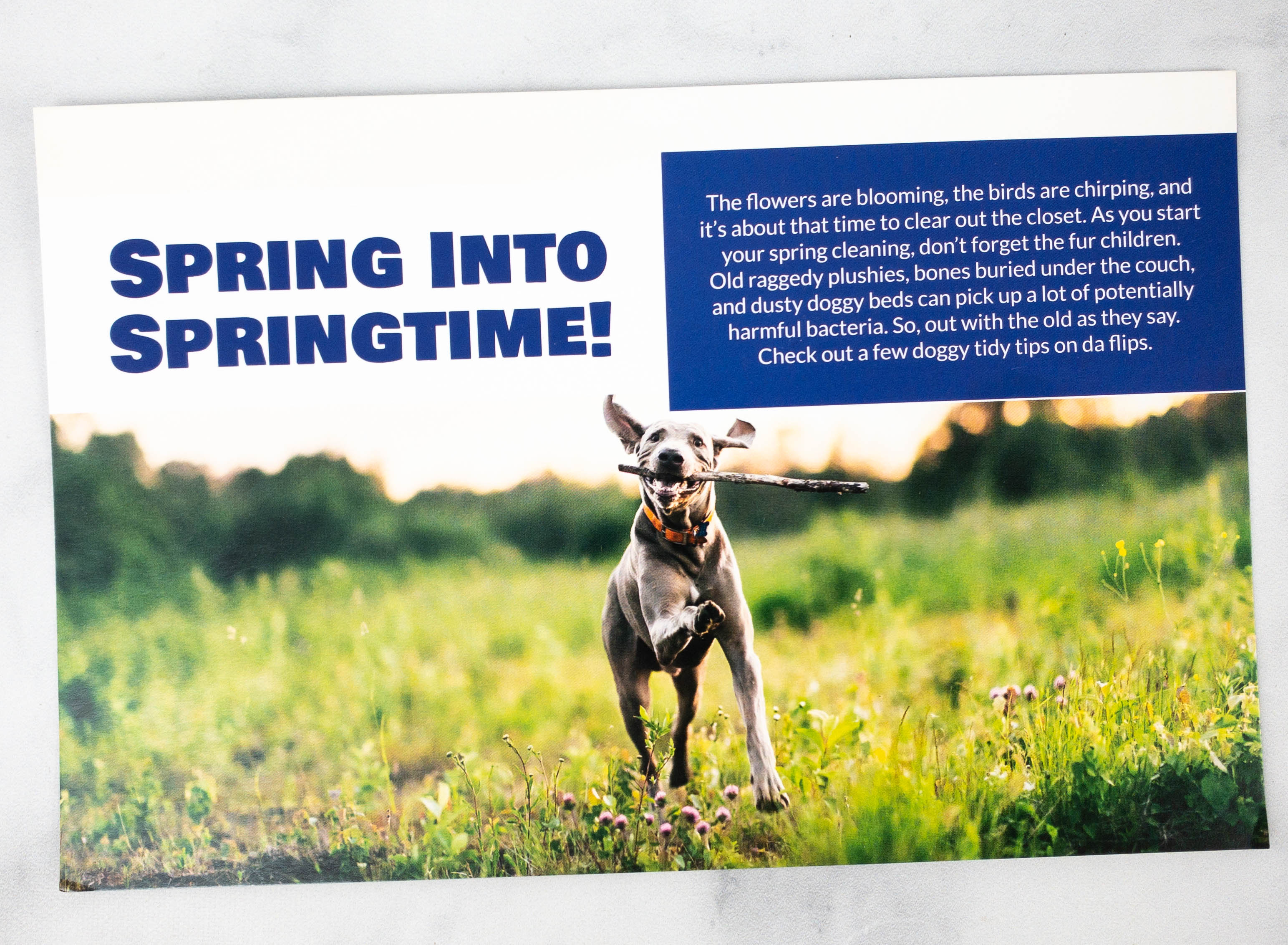 This month's theme is SPRING INTO SPRING TIME.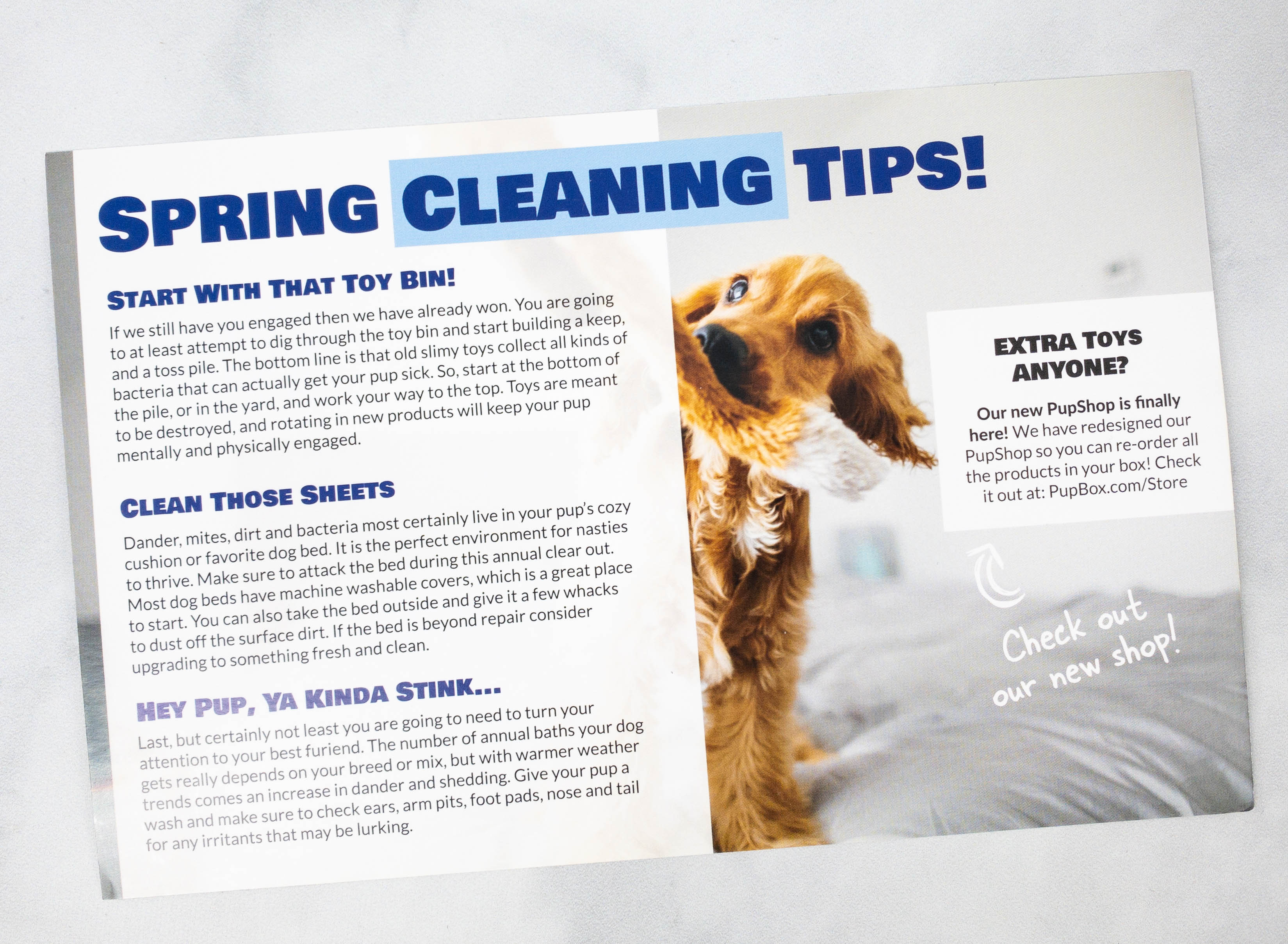 This card lists a few spring cleaning tips.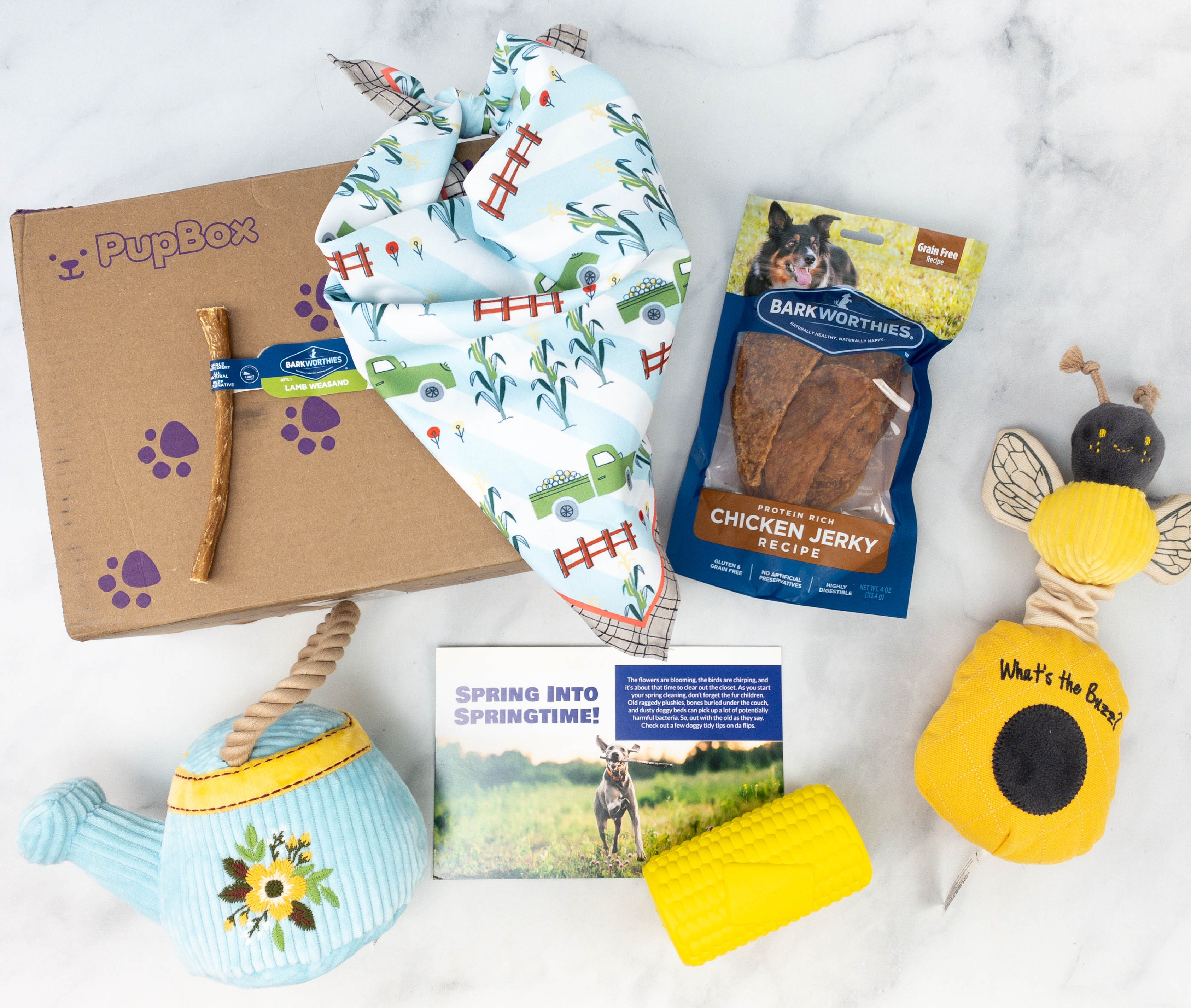 Everything in my box!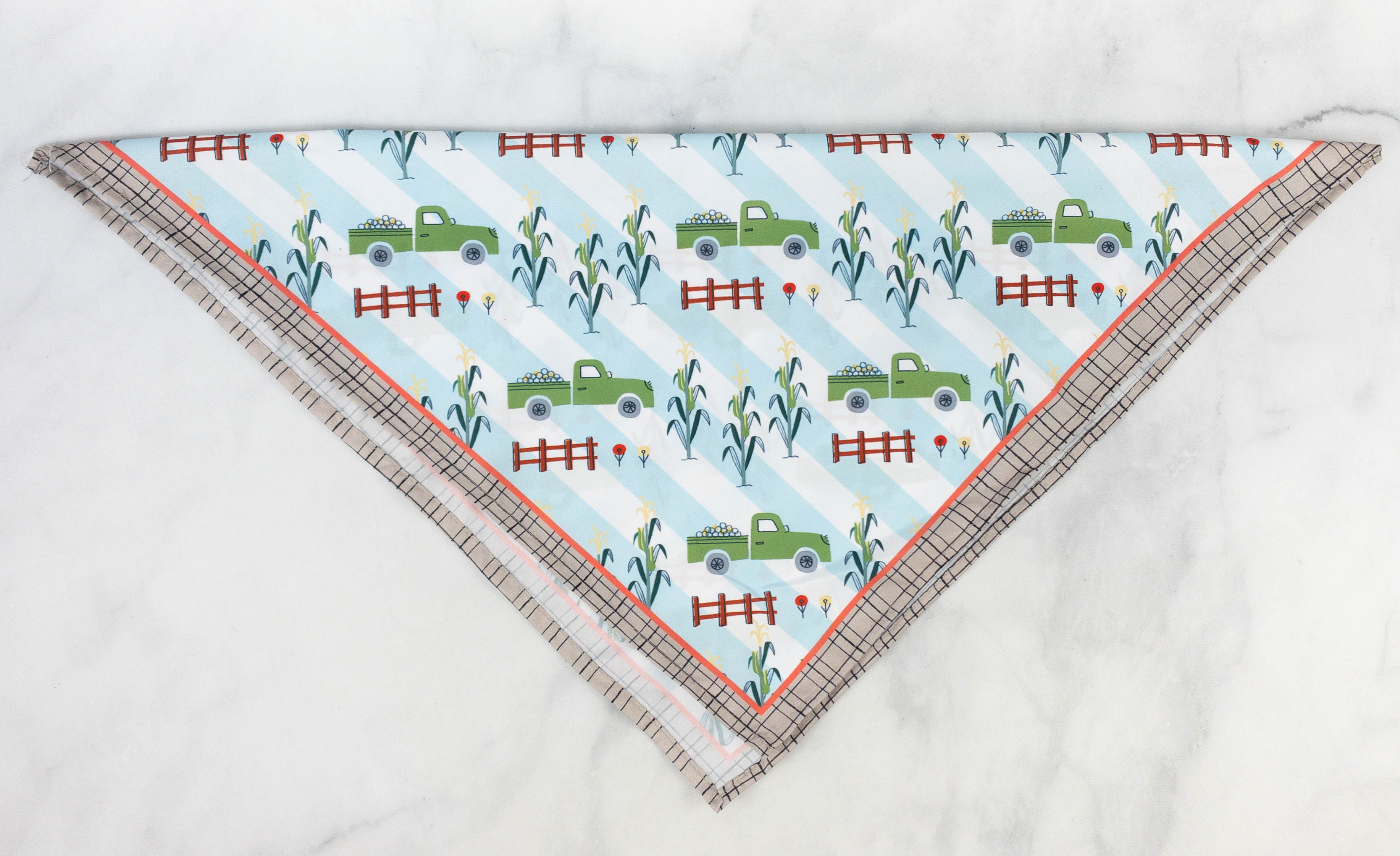 Bandana. It's a beautiful spring-themed bandana with prints of fences, trucks, and corn plants all over it. The patterned border also added fun to the whole look.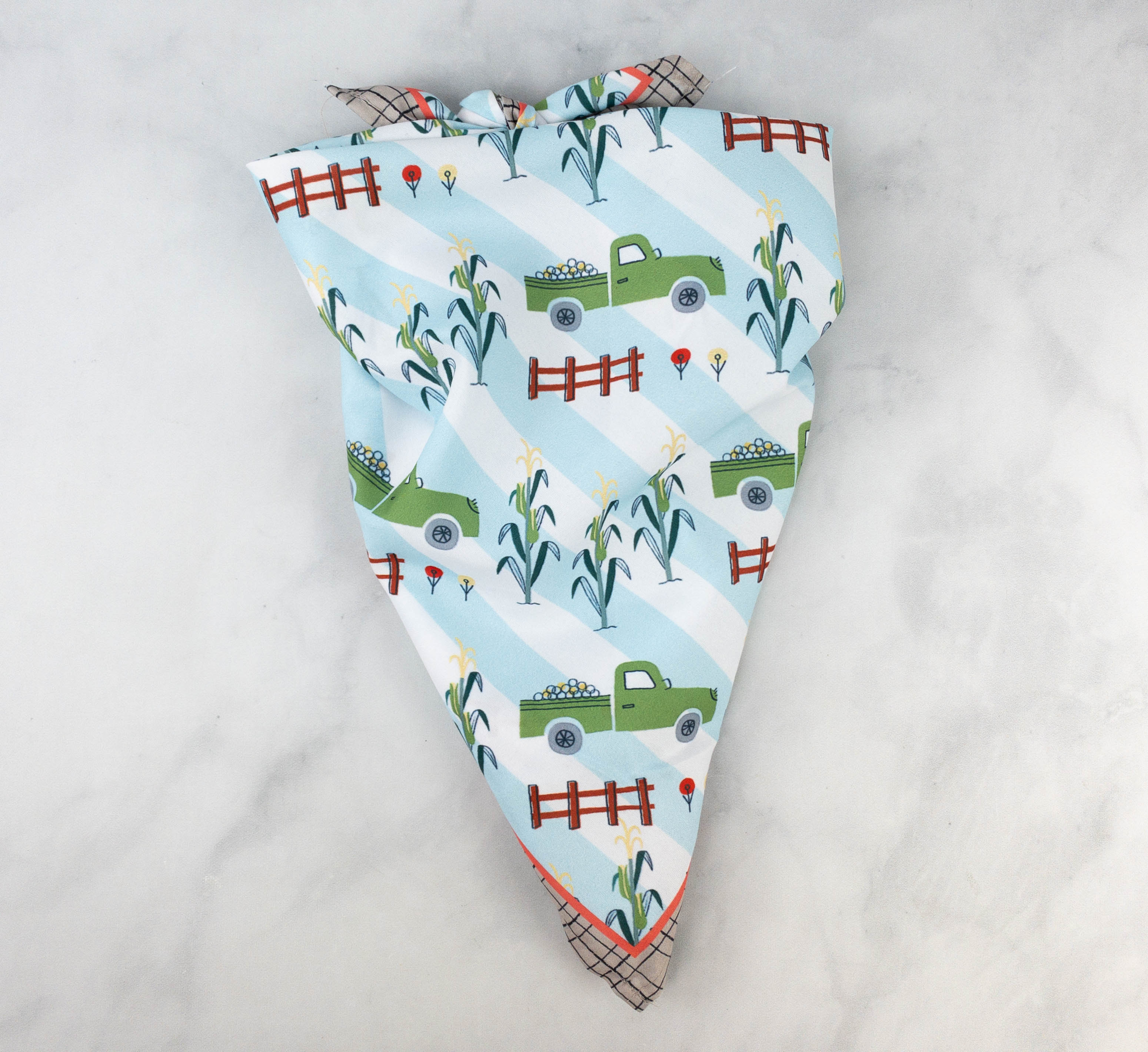 The bandana is soft and lightweight, so my pup has no problem wearing it! It's easy to attach, and easy to remove as well.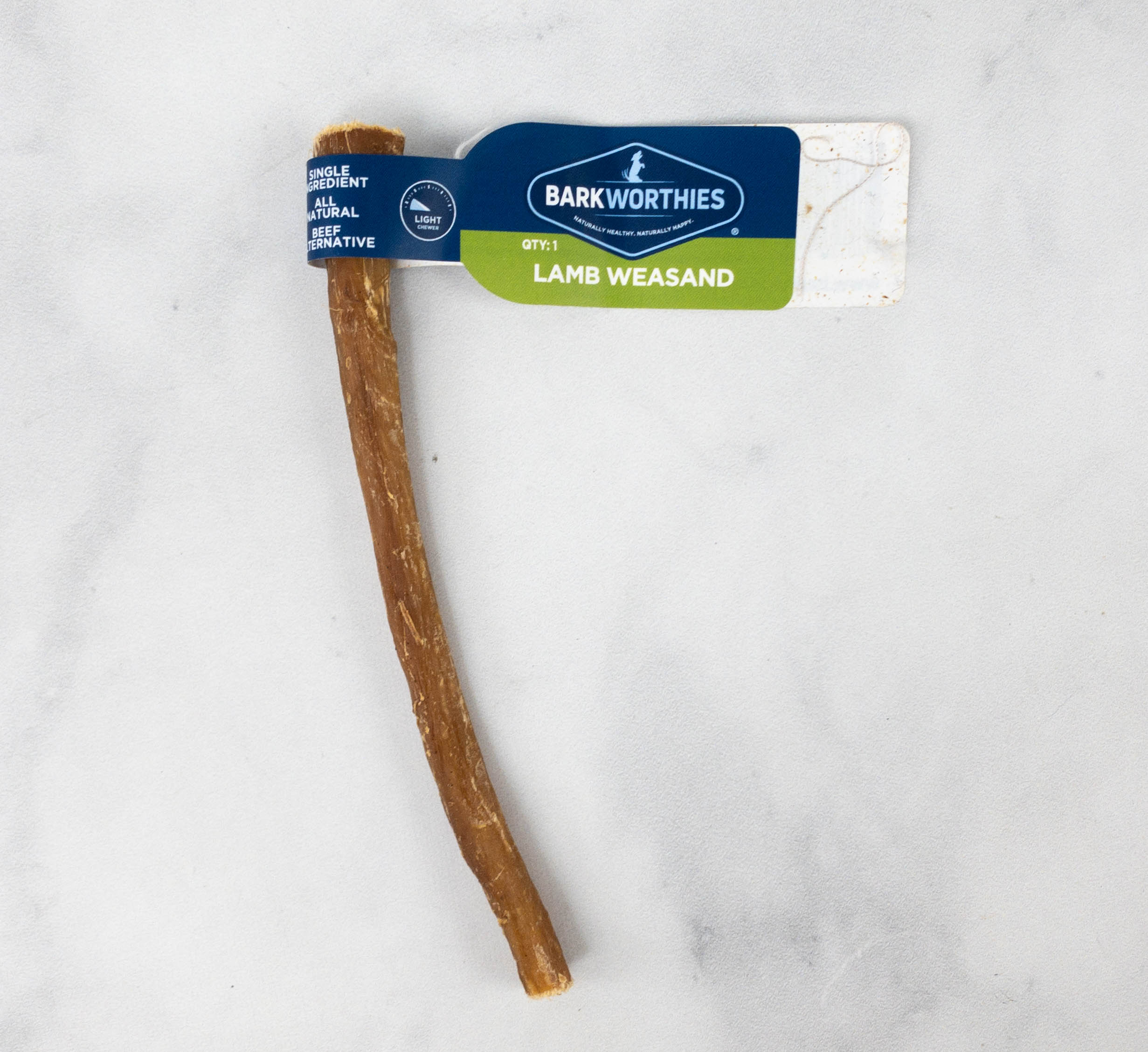 Bark Worthies Lamb Weasand. This all-natural chew is made with lamb trachea which includes some fat trimmings that dogs love. It also makes a great dental chew, as it can help remove food residue and plaque.
The treat has a high amount of glucosamine and chondroitin that helps support a dog's joint condition and health.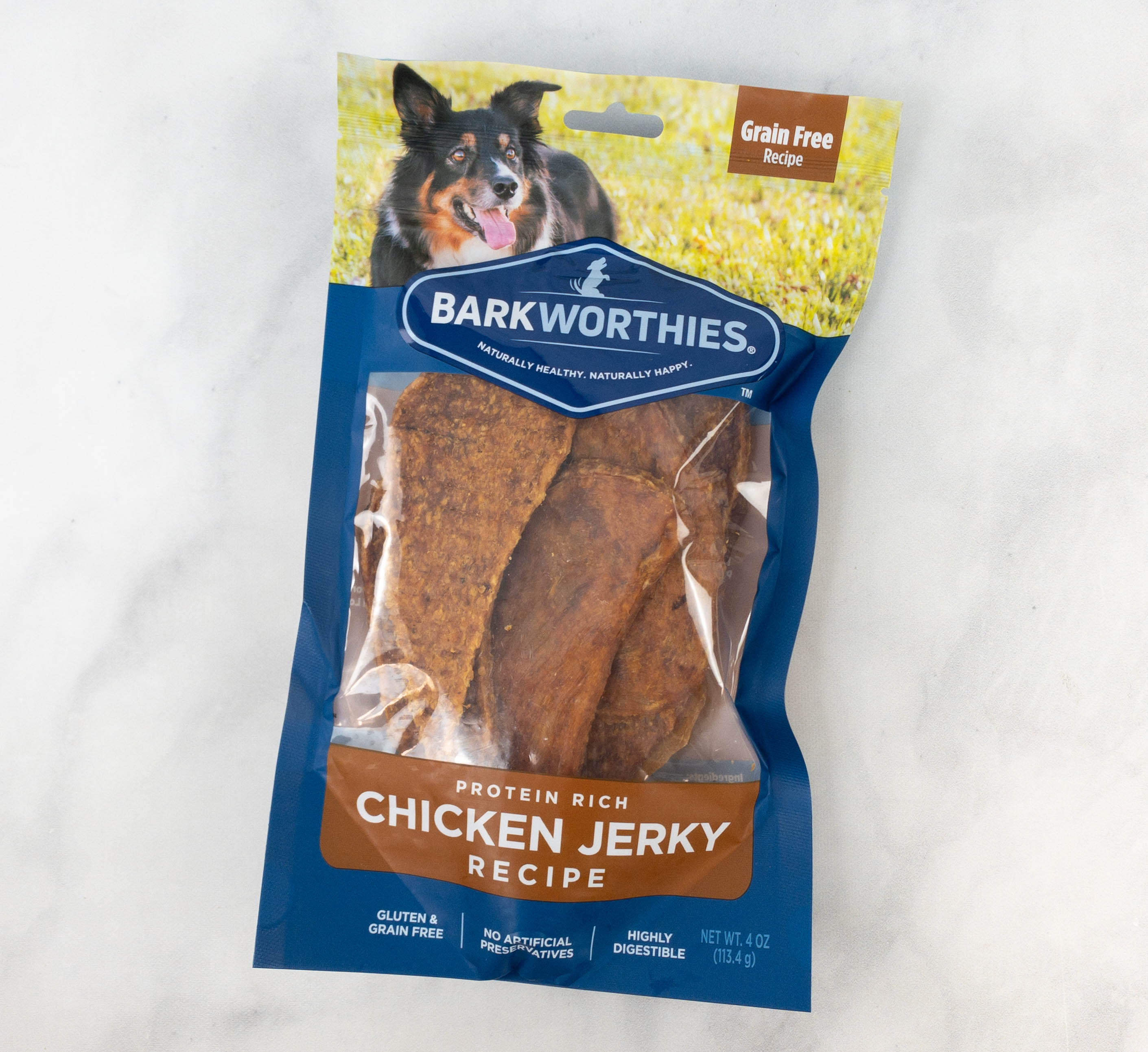 Barkworthies Chicken Jerky Recipe. The next treat for dogs is a tasty chicken jerky! It's a protein rich snack that breaks down easily, making it a nice treat for small dogs and also for older dogs.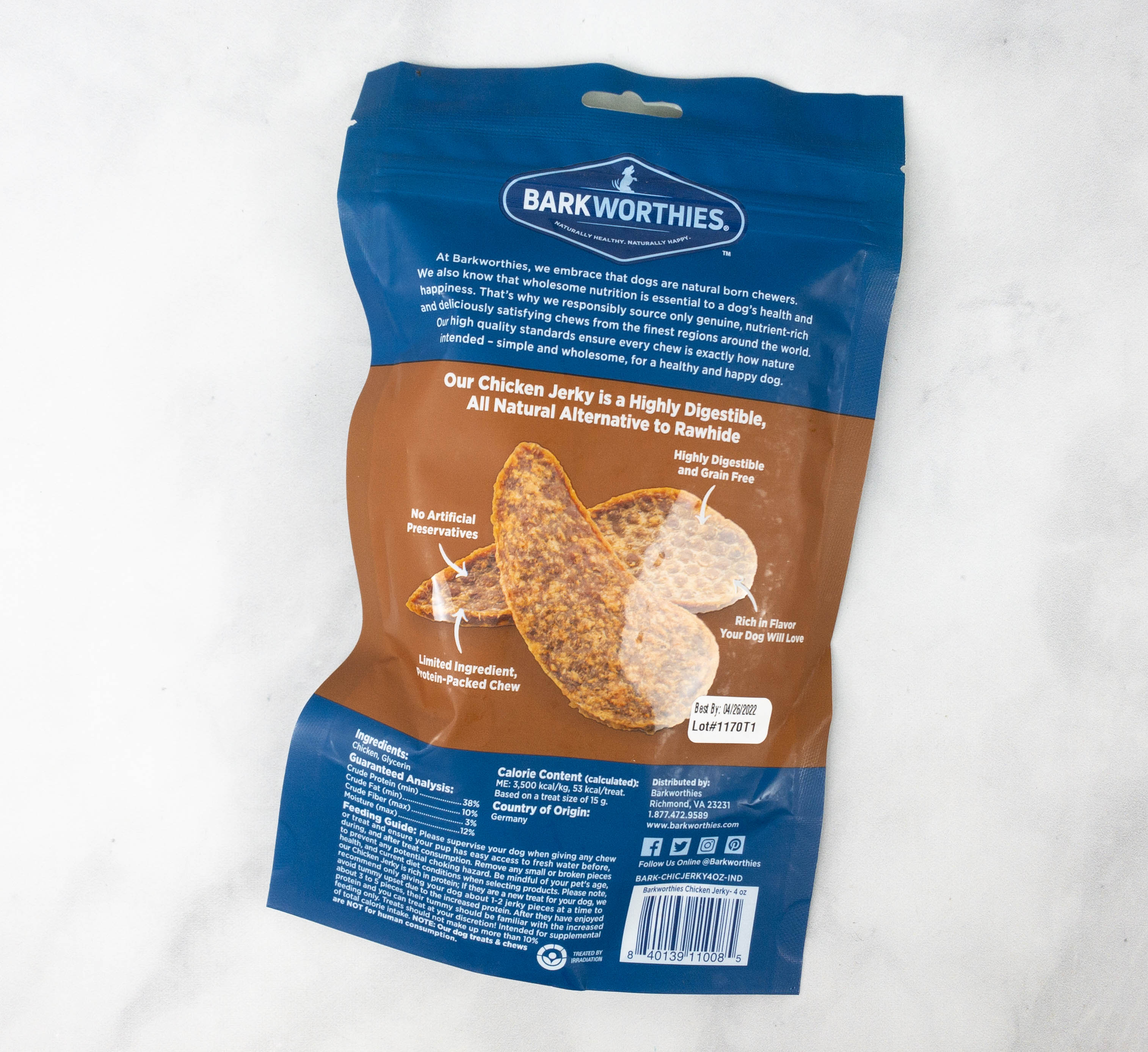 According to the label, these chewy bites are grain-free, gluten-free, and highly digestible. They don't contain artificial preservatives either!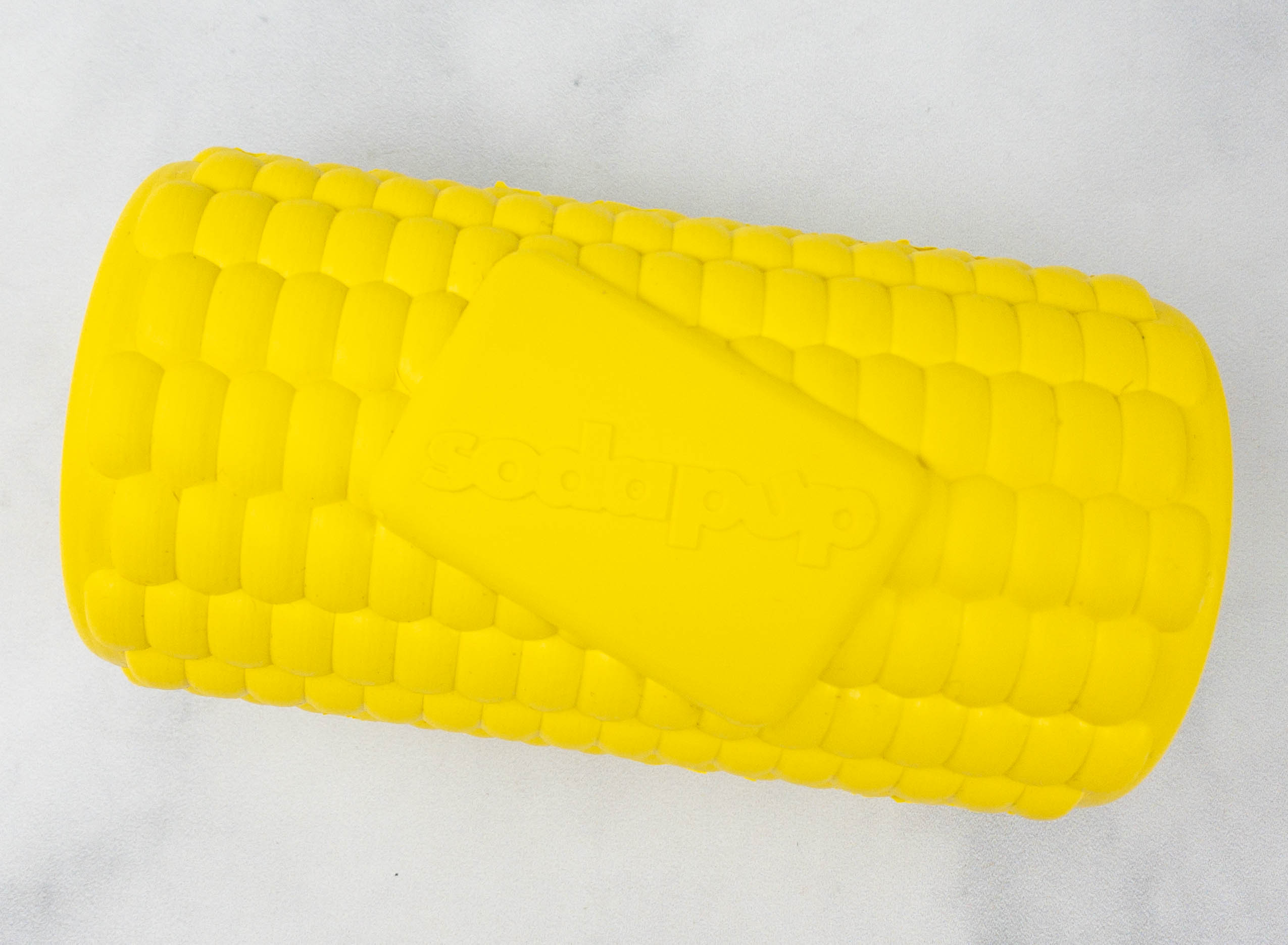 Soda Pup Corn On The Cub Toy ($11.99) This month's box also includes a fun chew toy shaped like a corn! It's made with FDA-compliant durable natural rubber material, which is also non-toxic and fully recyclable.
It can be used as a treat dispenser as well. Just insert your dog's favorite treats on the hole on the side of the toy.
Bond & Co. Beehive Bungee Plush Dog Toy ($9.99) This plush toy is made from recycled plastic bottle materials. It also has a squeaker and crinkle that makes play time more exciting for dogs. This toy can be used for playing tug-of-war and also for tossing around.
Bond & Co. Water Can Plush & Rope Dog Toy ($9.99) Here's another plush toy and it's also made with recycled plastic bottles. This time, the fabric is composed of fiber pellets recycled from plastic bottles.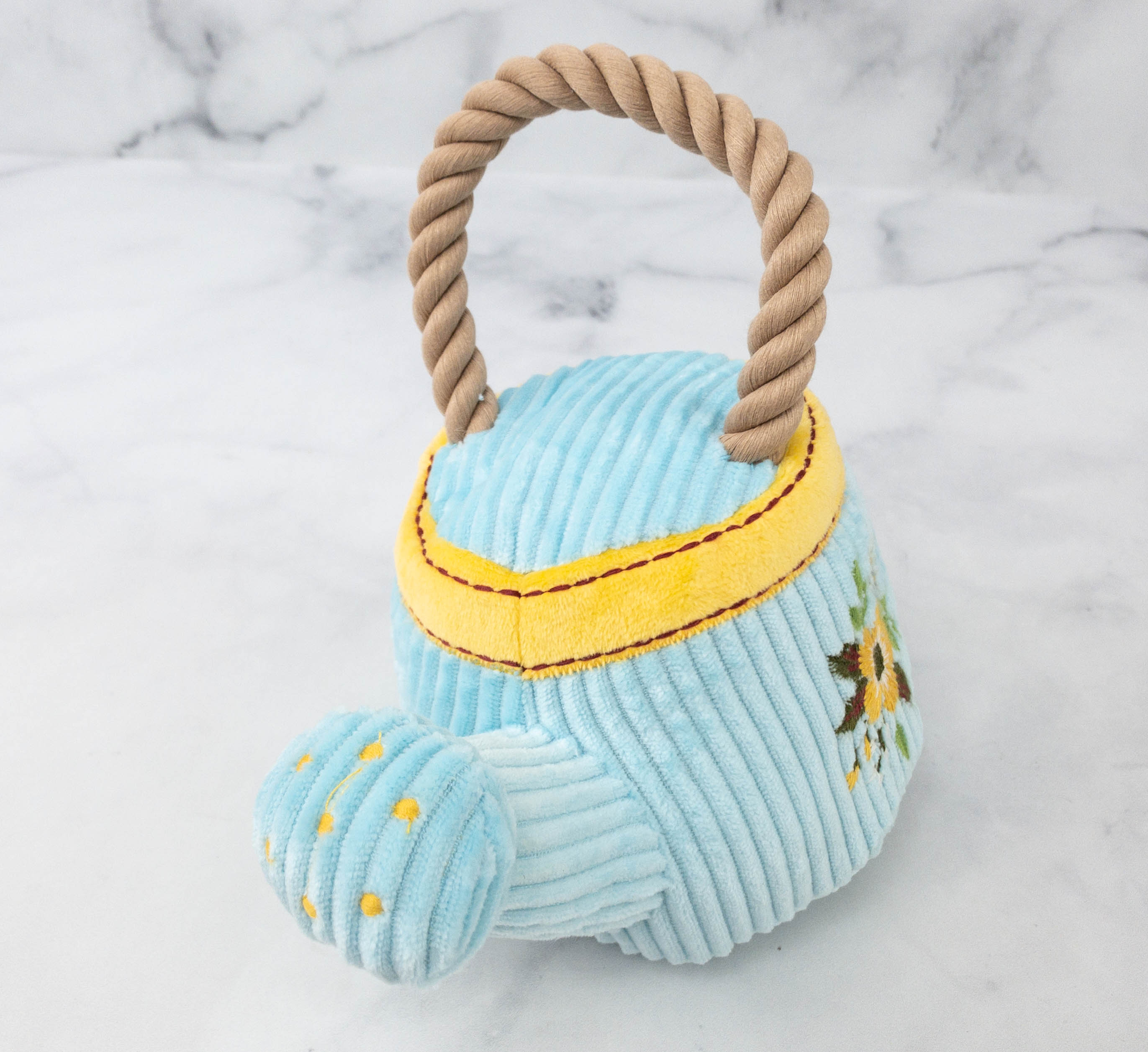 It also has a braided rope that gently massages a dog's teeth and gums as they chew on it.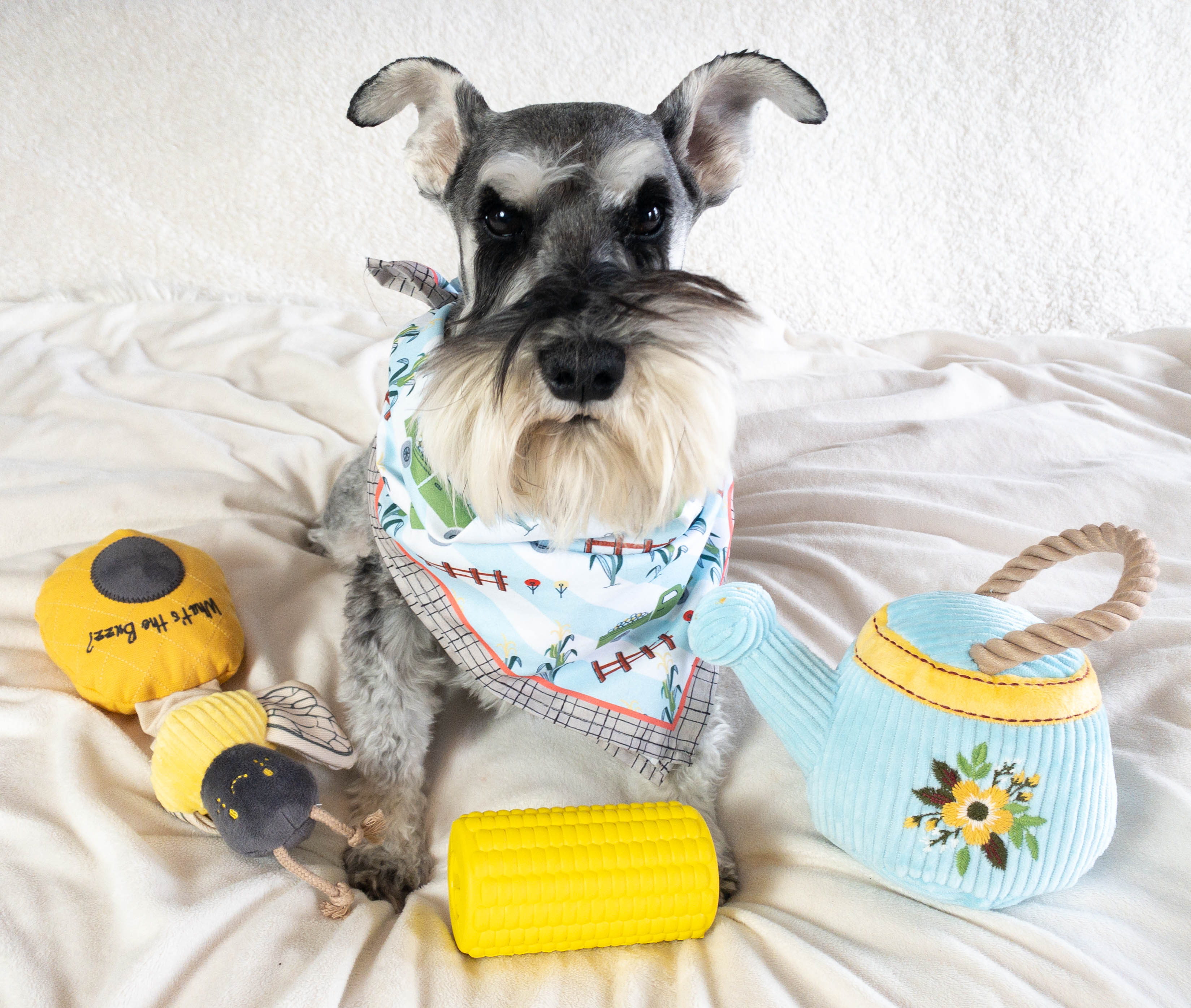 Dean loved all the toys from this box!
This spring-themed PupBox is really fun! Dean loved the treats in this month's box, especially the chew stick. He was wiggling his tail as he was munching on it! The toys are also great, and I love that they are made with recycled materials. The corn on the cob-shaped treat dispenser is Dean's favorite toy, he can't stop playing with it and he also likes it when I put treats inside it. The rest of the items are also high-quality. Another great thing about this subscription is that they customize boxes depending on your dog's age and characteristics, so you'll only receive toys and treats that your pups can actually use and enjoy!
What do you think of this month's box?