BookCase.Club is a monthly book subscription box offering different genres: Children's, Young Adult, Mystery/Thriller, Sci-Fi/Fantasy, Romance, and Historical/New Age/Contemporary Fiction. Each box contains 2 hand-picked books, except for the Children's box, which includes 3 books. It costs $9.99 per month, making it one of the most inexpensive book subscriptions out there.
This is the review of Surprise-Me Fiction, an offering that includes two engaging debuts and stand-alone fiction titles, which may include historical, family saga, new age, literary, and contemporary.
DEAL: Save 50% on your first month! Use coupon code HELLOSUB501M. OR Get 10% off your entire order! Use coupon code HELLOSUB10.
When you sign up, you'll pick the genre.
The books are neatly wrapped with light blue tissue paper.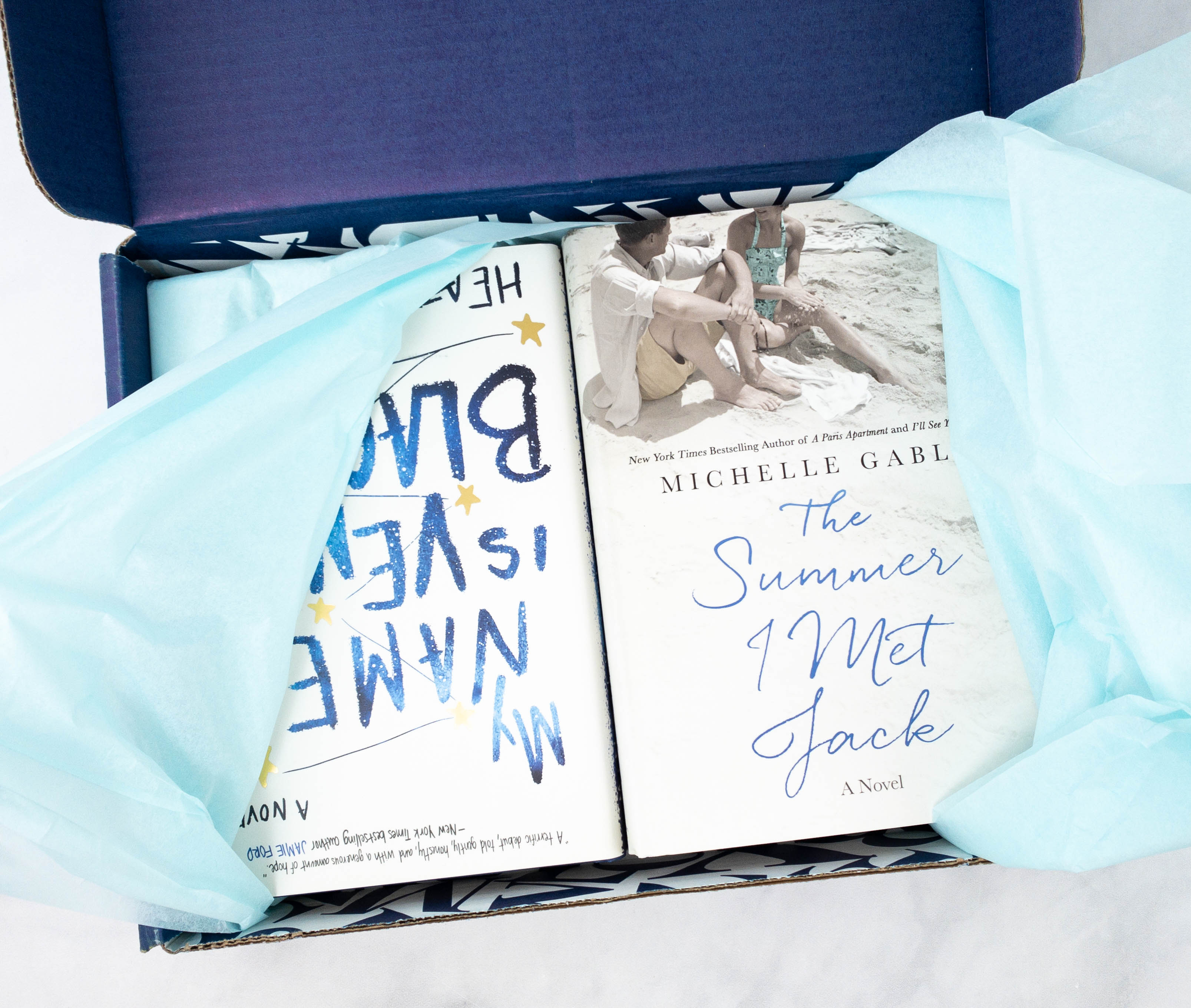 This month's Surprise-Me Fiction book picks are My Name is Venus Black by Heather Lloyd and The Summer I Met Jack by Michelle Gable.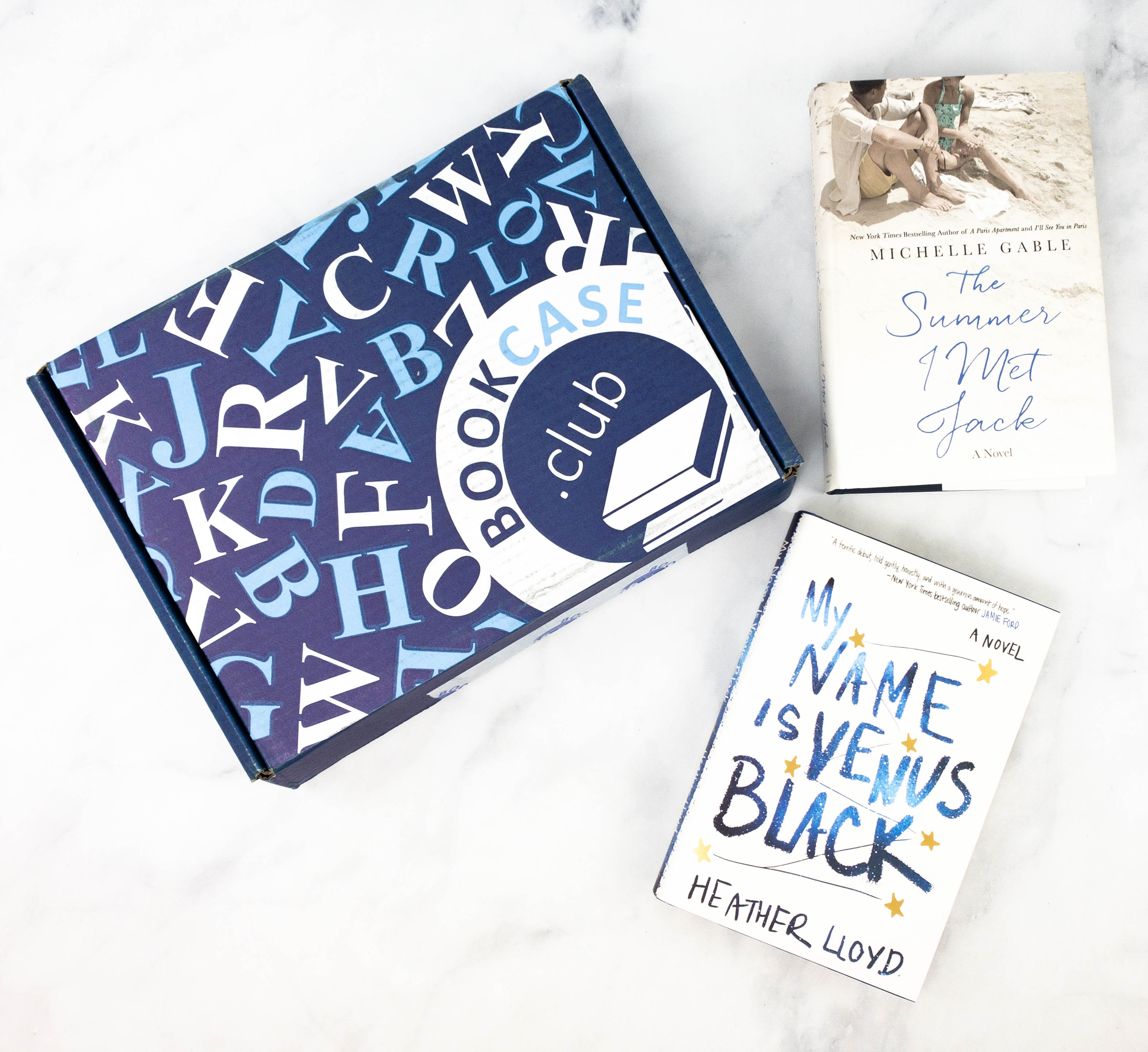 Everything in my box!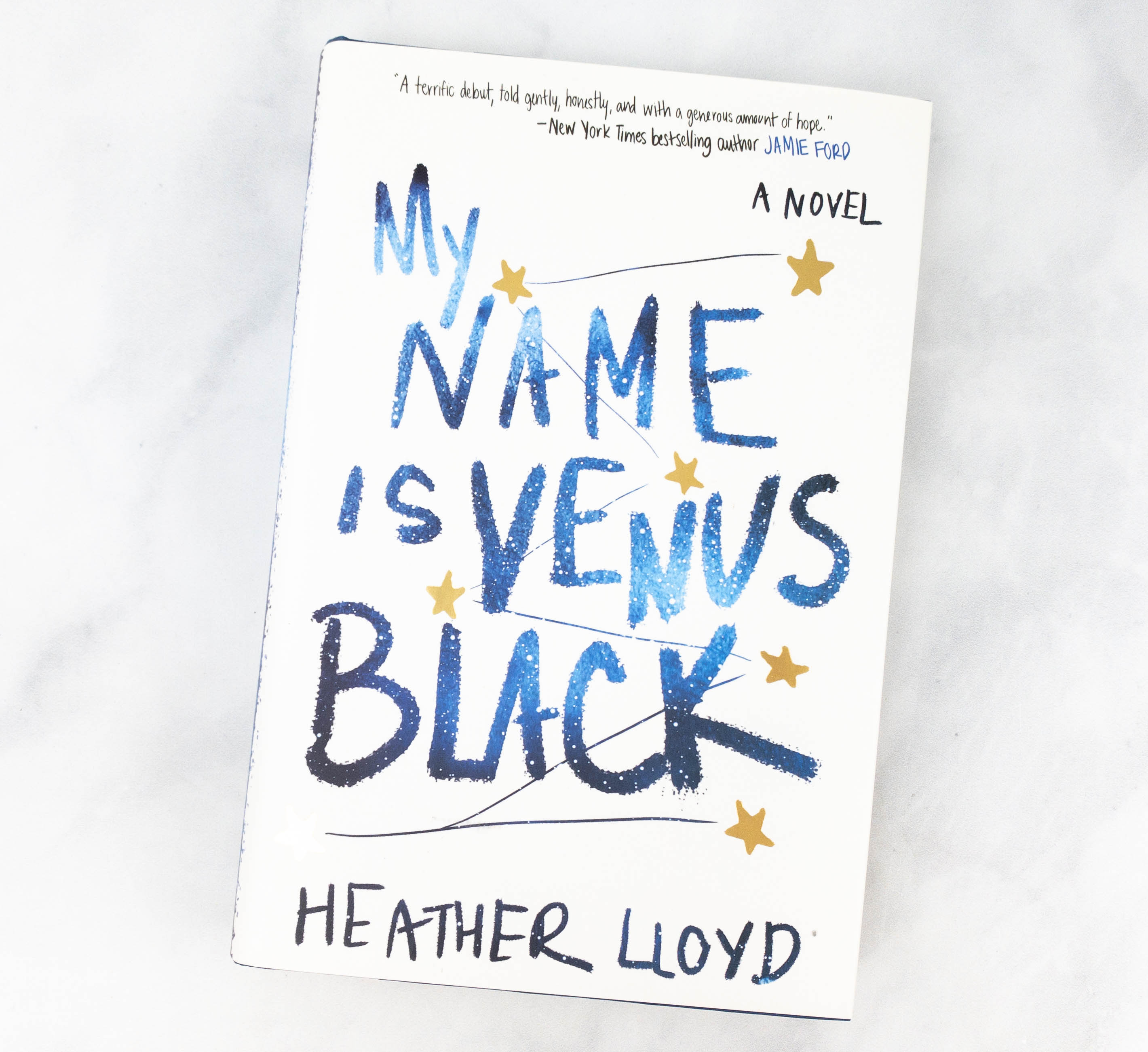 My Name Is Venus Black by Heather Lloyd ($17.58)
In this riveting, heartfelt debut, a young woman assumes a new name to escape her dark past and find the redemption she desperately seeks.

Venus Black is a straitlaced A student fascinated by the study of astronomy—until the night she commits a shocking crime that tears her family apart and ignites a media firestorm. Venus refuses to talk about what happened or why, except to blame her mother. Adding to the mystery, Venus's developmentally challenged younger brother, Leo, goes missing.

More than five years later, Venus is released from prison with a suitcase of used clothes, a fake identity, and a determination to escape her painful past. Estranged from her mother, and with her beloved brother still missing, she sets out to make a fresh start in Seattle, skittish and alone. But as new people enter her orbit—including a romantic interest and a young girl who seems like a mirror image of her former lost self—old wounds resurface, and Venus realizes that she can't find a future while she's running from her past.

In this gripping story, debut novelist Heather Lloyd brilliantly captures ordinary lives thrust into extraordinary circumstances. Told through a constellation of captivating voices, My Name Is Venus Black explores the fluidity of right and wrong, the pain of betrayal, and the meaning of love and family.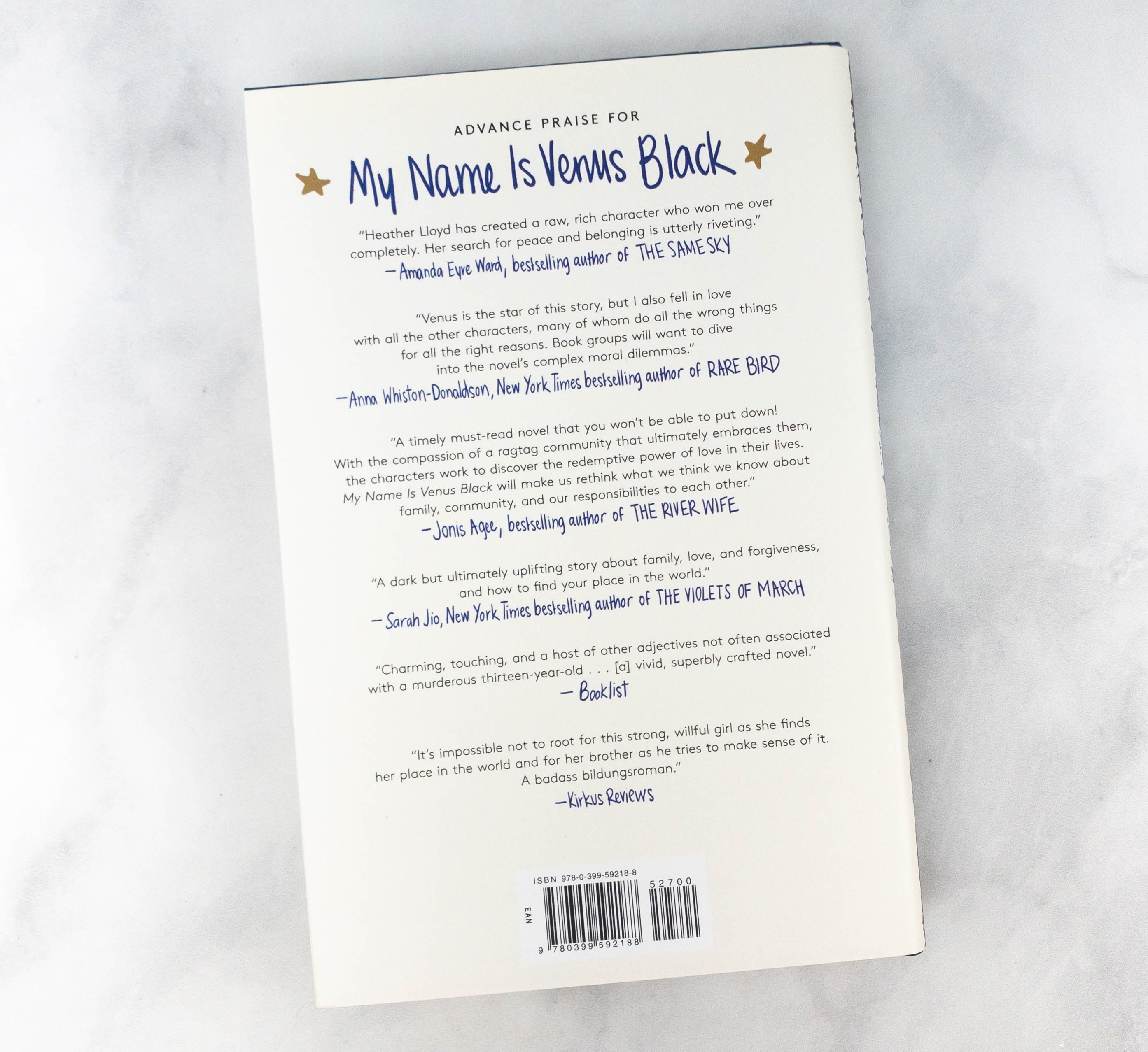 The book's back cover includes praises for the author, Heather Lloyd, for this novel.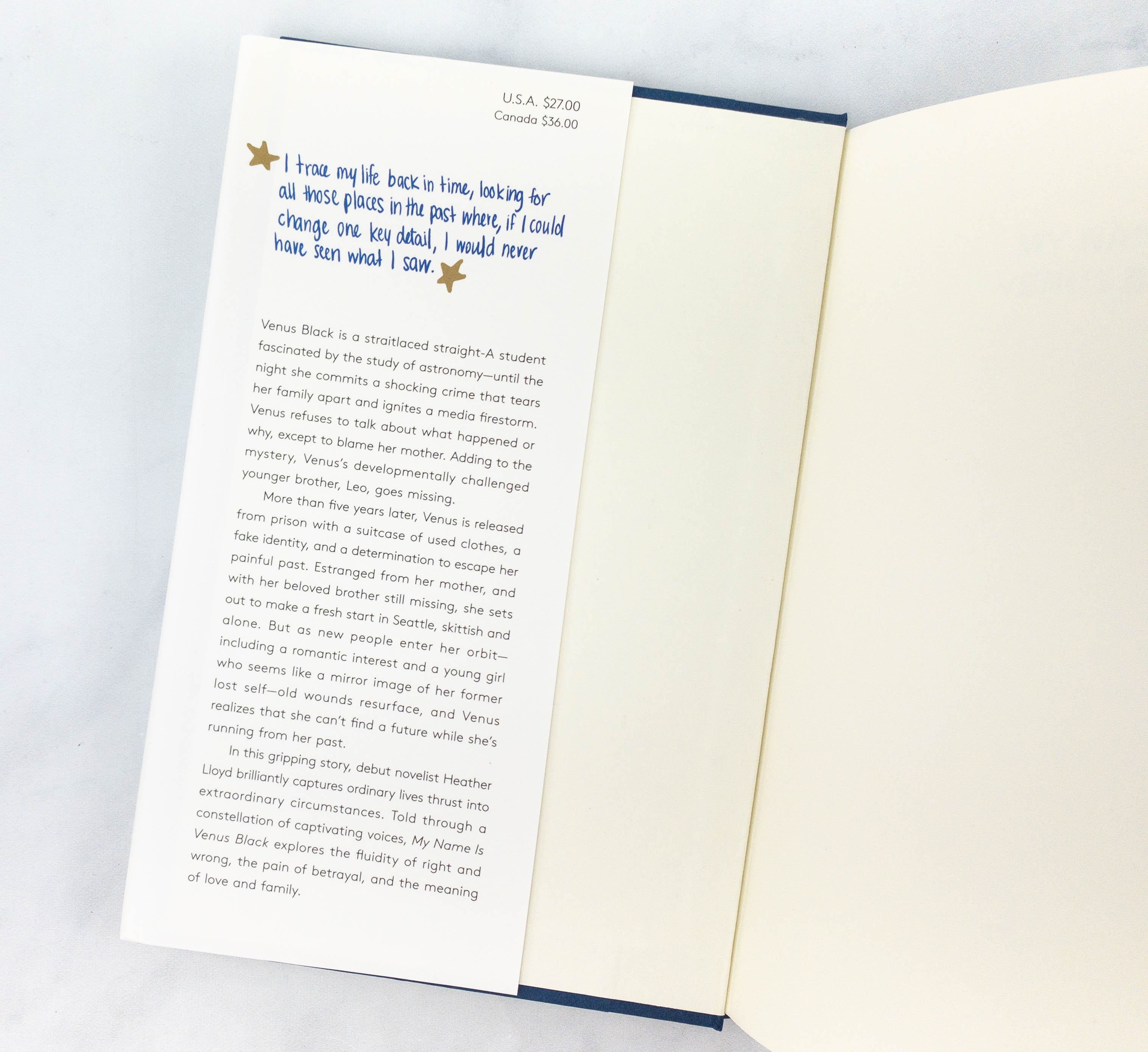 The dust jacket's flap contains the synopsis. The blue text at the uppermost part is intriguing!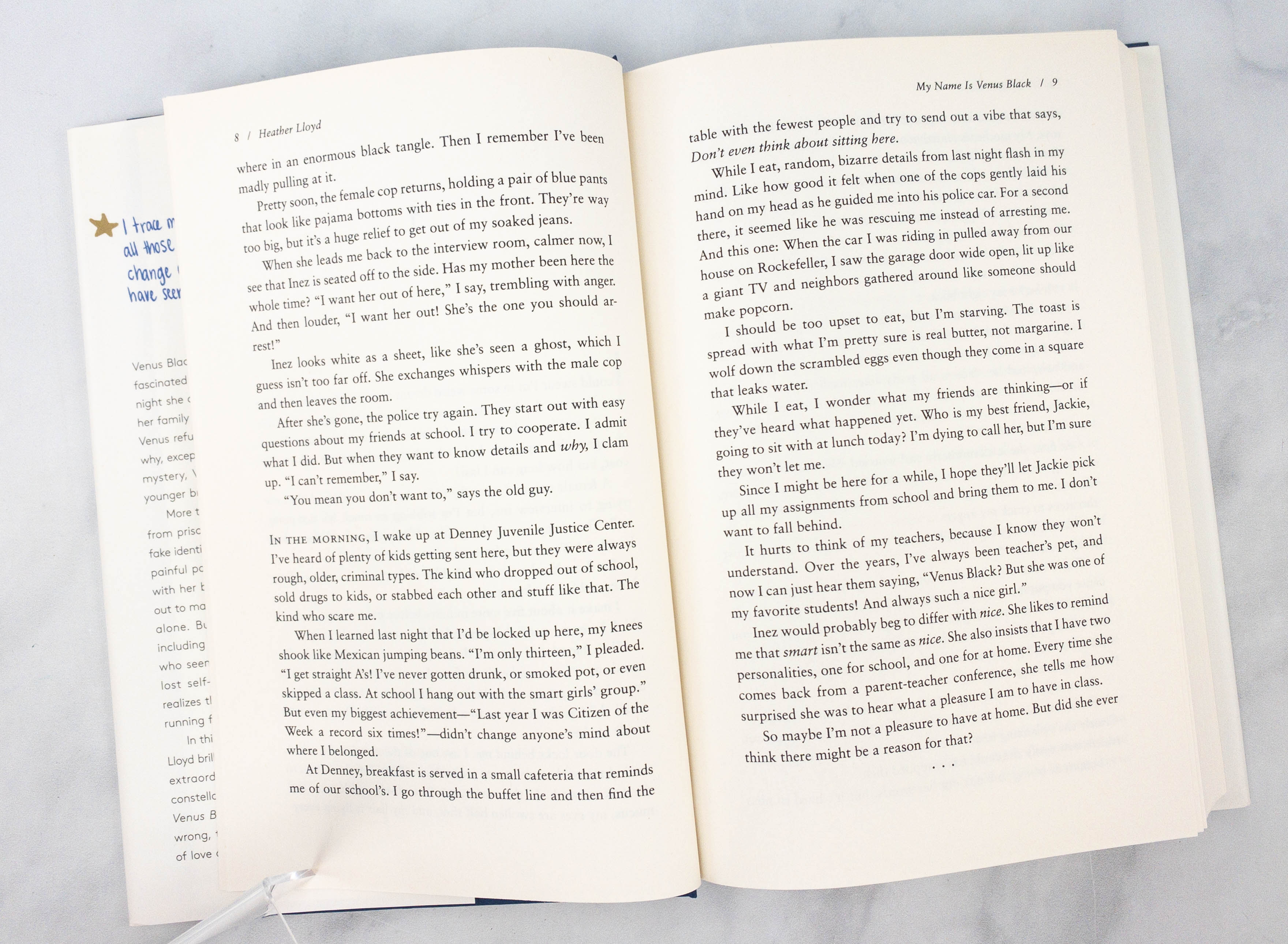 The story is about a thirteen-year-old straight-A student, Venus, who committed a crime and was detained for 5 years in a juvenile detention home. It's a heart-wrenching story of hardships, resentment, forgiveness, reconciliation, and moving on. It's all about forgiving one's self and the circumstances that added salt to the wound. Venus, the main character, brings justice to the overall flow of the story!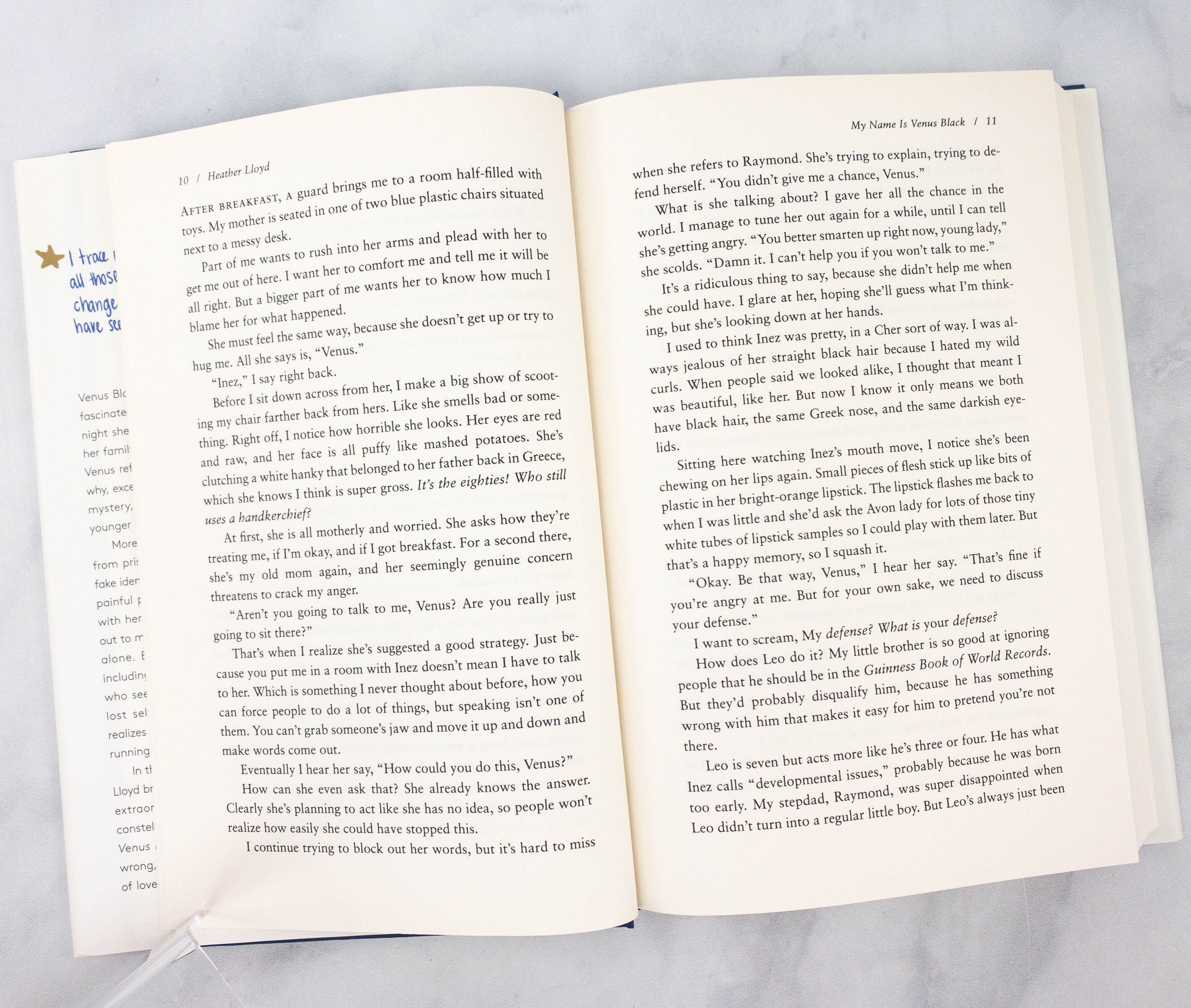 This book deserves to be applauded! It is enjoyable from start to finish. It's a great read that warms the heart and leaves a moral lesson or two.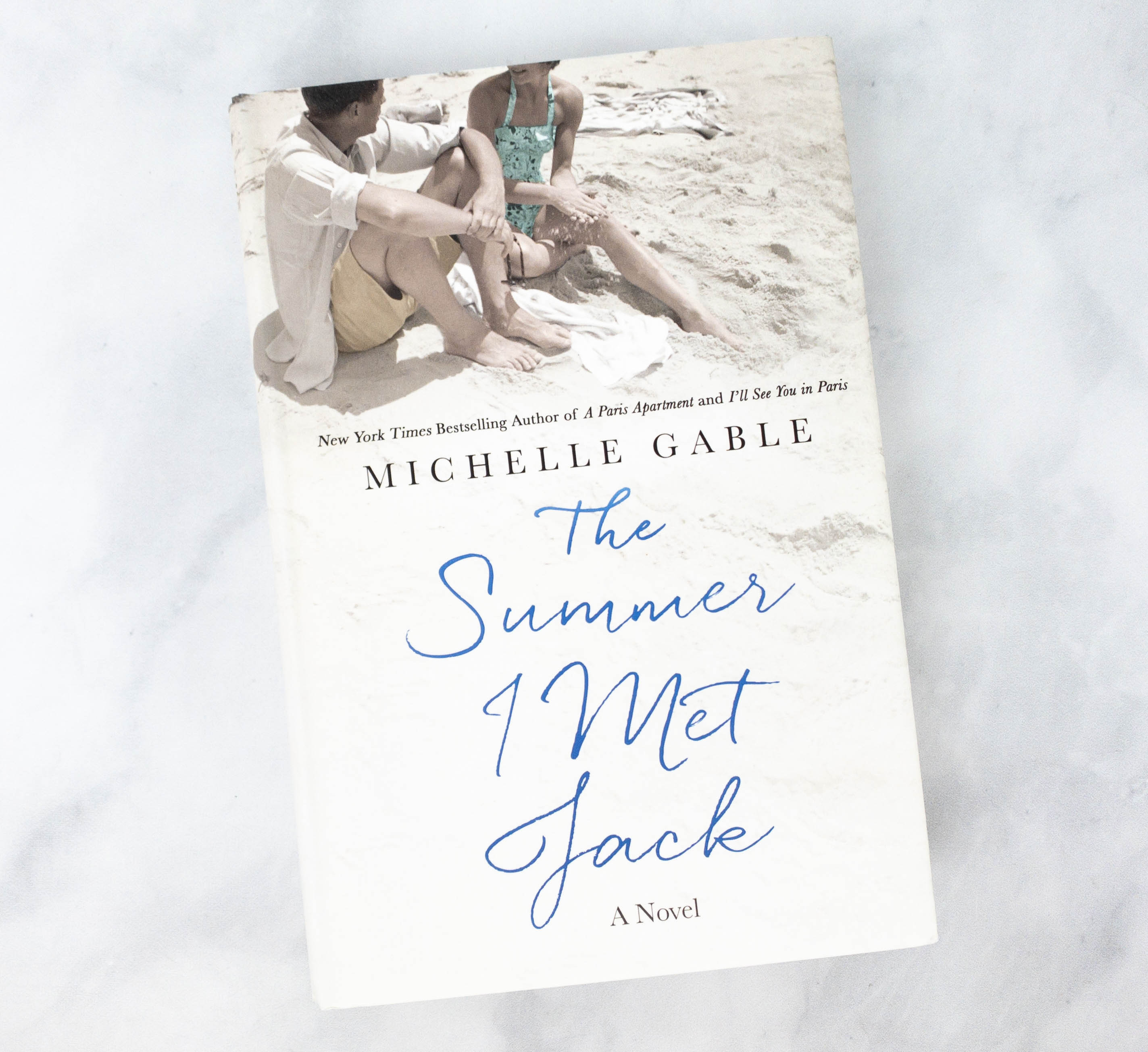 The Summer I Met Jack by Michelle Gable ($17.99)
New York Times bestselling author imagines the affair between John F. Kennedy and Alicia Corning Clark – and the child they may have had.

Based on a real story – in 1950, a young, beautiful Polish refugee arrives in Hyannisport, Massachusetts to work as a maid for one of the wealthiest families in America. Alicia is at once dazzled by the large and charismatic family, in particular the oldest son, a rising politician named Jack.

Alicia and Jack are soon engaged, but his domineering father forbids the marriage. And so, Alicia trades Hyannisport for Hollywood, and eventually Rome. She dates famous actors and athletes and royalty, including Gary Cooper, Kirk Douglas, and Katharine Hepburn, all the while staying close with Jack. A decade after they meet, on the eve of Jack's inauguration as the thirty-fifth President of the United States, the two must confront what they mean to each other.

The Summer I Met Jack by Michelle Gable is based on the fascinating real life of Alicia Corning Clark, a woman who J. Edgar Hoover insisted was paid by the Kennedys to keep quiet, not only about her romance with Jack Kennedy, but also a baby they may have had together.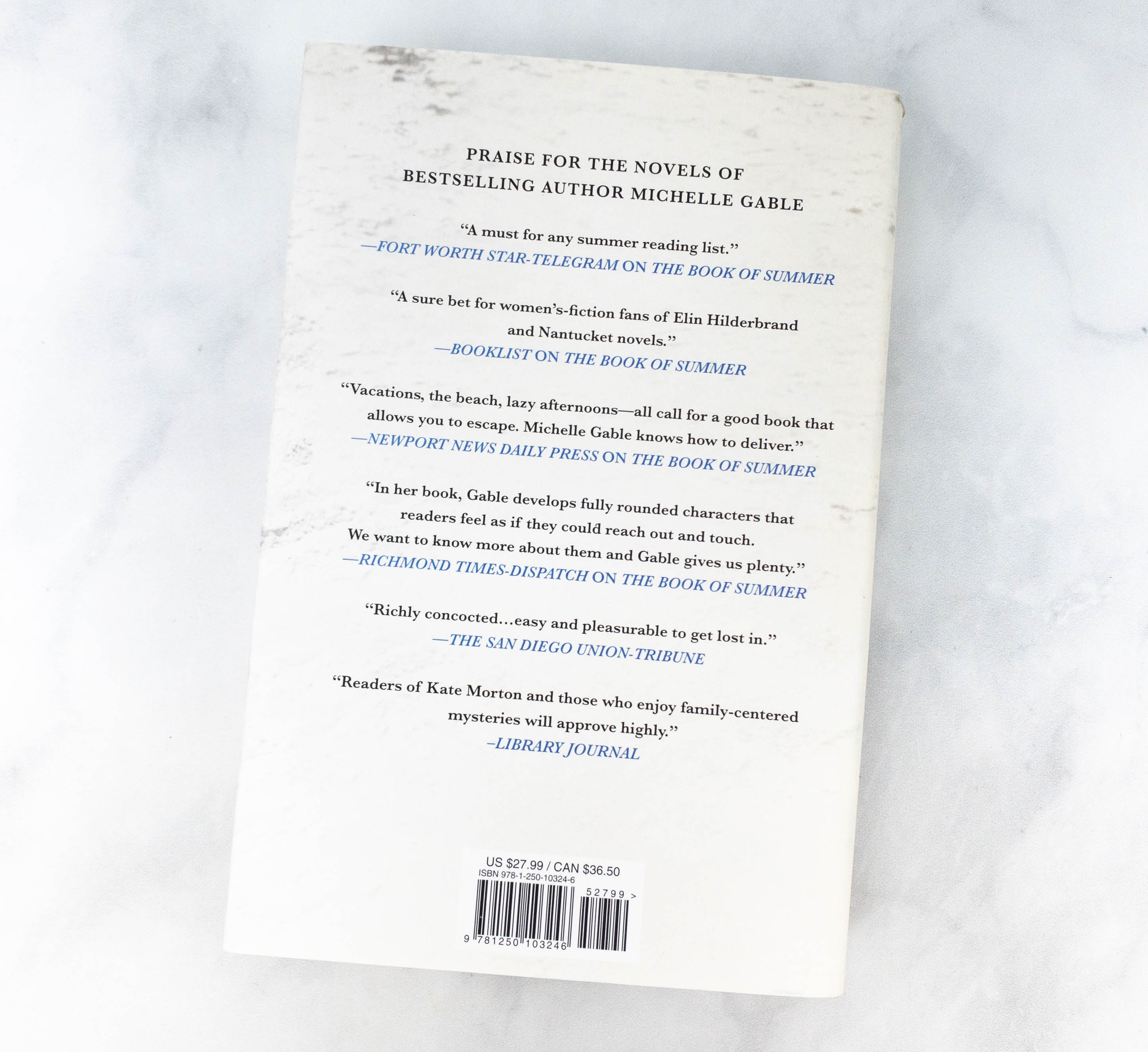 If you want a great read for summer (or any time of the year), this based-on-a-true-story novel is worth the hype!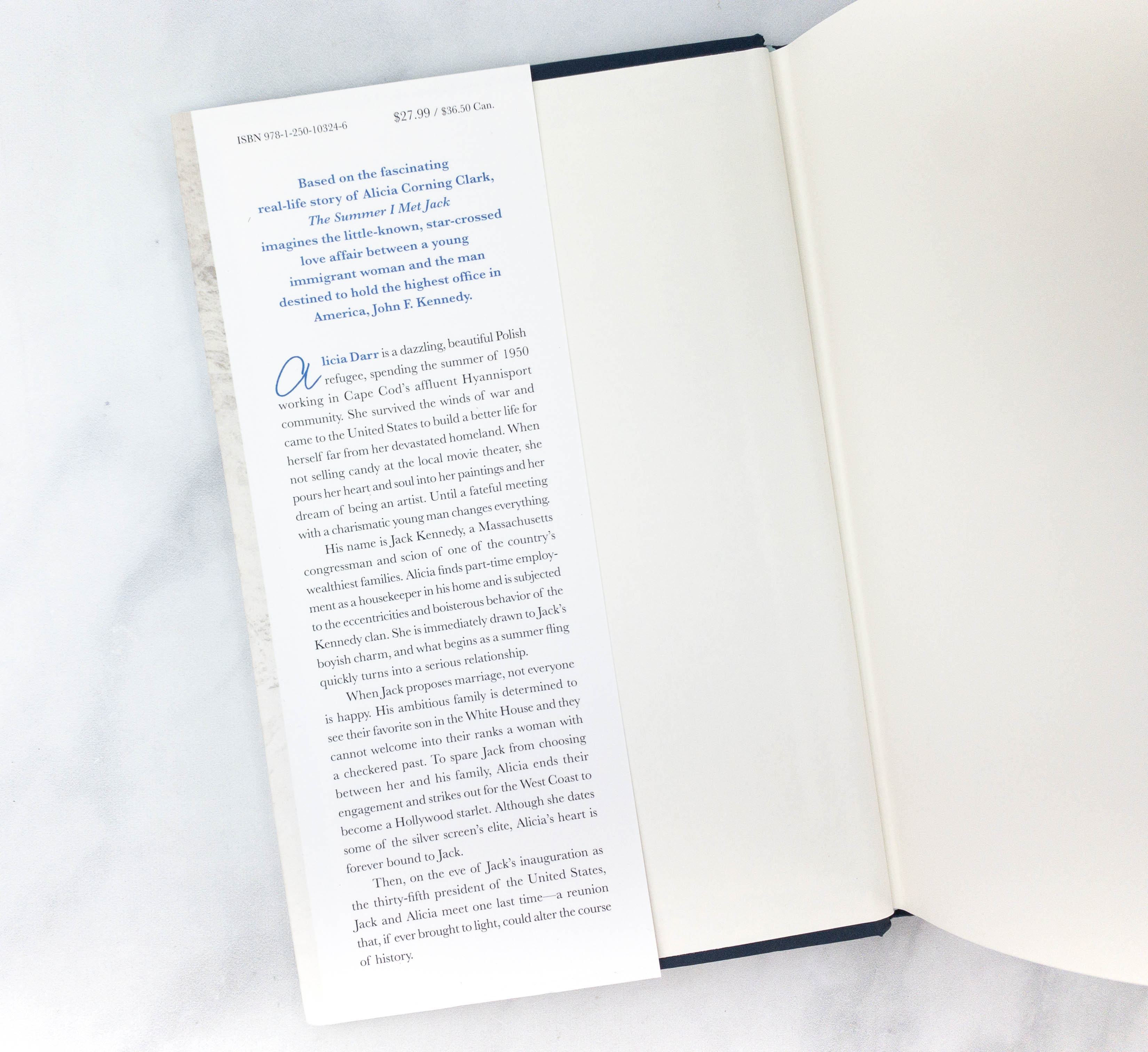 The synopsis is printed on the inside flap of the dust jacket. It's a story of an immigrant woman, Alicia Conning Clark, and the then rising politician John F. Kennedy.
It shows how the young JFK has gotten head over heels with Alicia. But with power, greed, and money, a beautiful story of love became twisted and hidden in the eyes of many.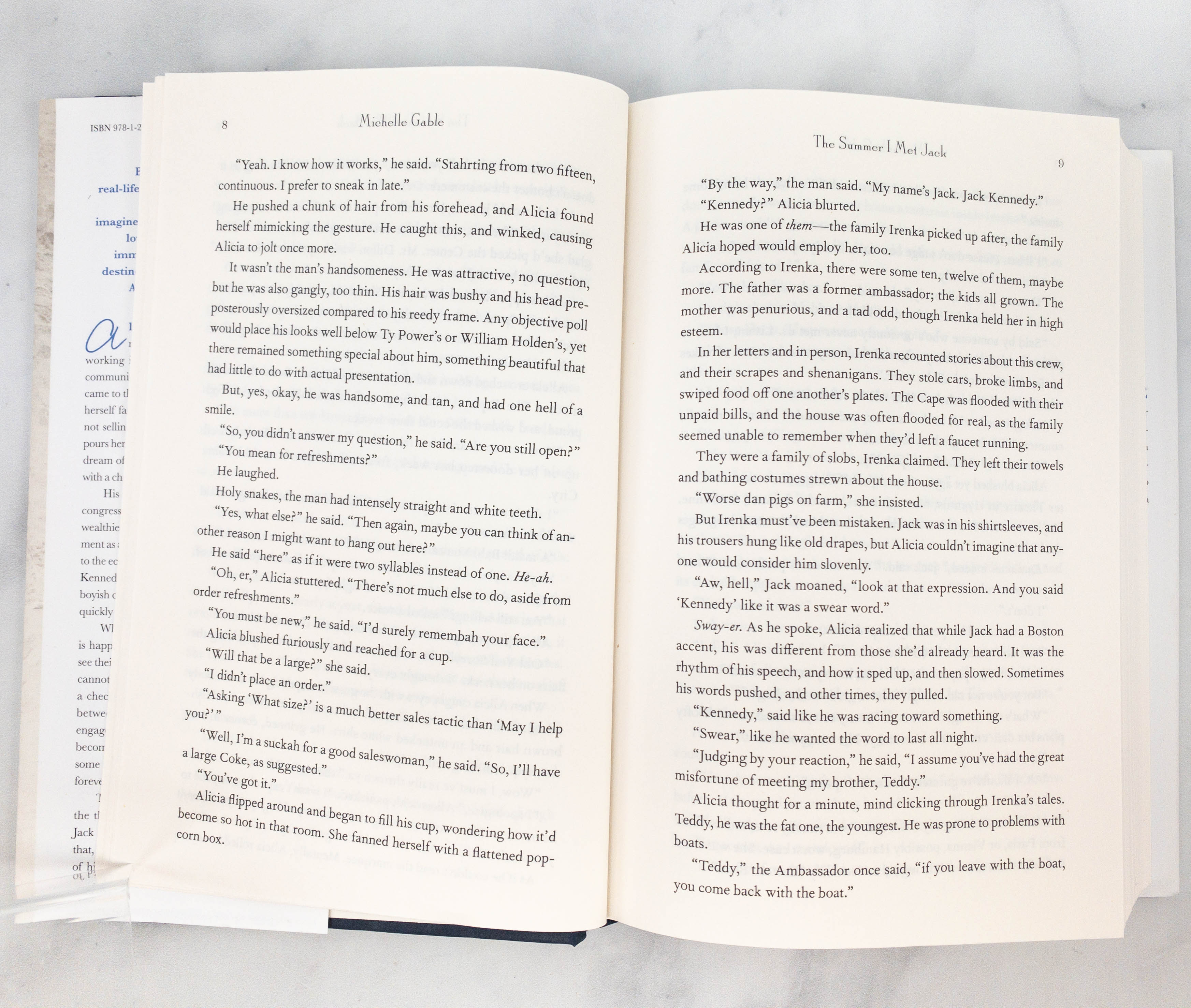 I am quite impressed with the author's meticulous research on the story. It's an interesting read about scandals and romance. It's a totally different view on Kennedy Clan, but still, the story is well-written!
It's always nice to curl up with a good book and BookCase Club is a great way to get those good reads delivered to my door. Each book from this month's Surprise-Me Fiction box has something unique to offer. The first one is a contemporary fiction that also involves mystery and crime and it had me focused until the very last page. Meanwhile, the other book is a historical fiction with themes of politics and romance. It's a well-researched piece and the author's storytelling style is also pretty compelling. BookCase.Club consistently sends great titles from the best and popular authors and even new and rising ones. In case you thirst for other genres, you can easily switch your genre every month. That's how flexible this book subscription is!
What did you think of this month's choices? Have you tried any of the BookCase.Club subscriptions?