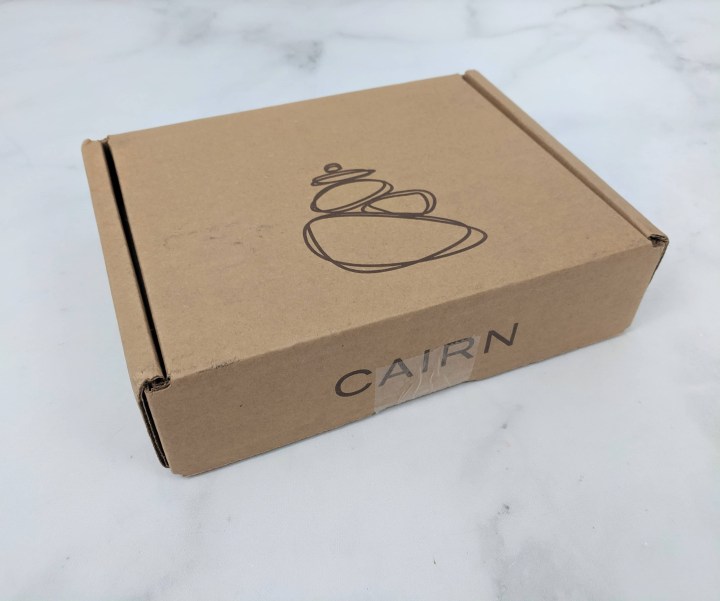 Cairn is a monthly subscription box (or bag!) for those who love spending time in the outdoors. Each month, you can expect to receive 3-6 cool products that will help you enjoy your time in the outdoors even more. Subscriptions cost $29.99 each month, but the cost goes down with longer subscriptions. Shipping is free for US subscribers and $5 to Canada.
Cairn promises that the total retail value of the items in each box will exceed $50, with a mix of gear, apparel, food, skin care, and emergency tools. If you complete the subscriber profile, the box will be curated to best match your outdoor lifestyle. As such, most months will see a variation of boxes, while there may be some months when everyone will get the same thing.
DEAL: Use code HAMMOCK to get the Hammock Collection Box as your first month! See the review of the Hammock Box!
OR Use code TRAILHEAD to get the Trailhead welcome box your first month!  See the review of the Trailhead Box!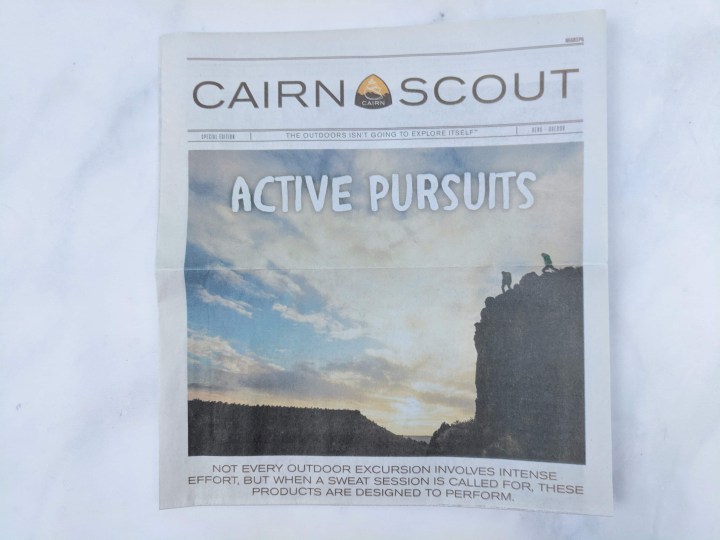 Every month, you receive a newsletter with some information and discount codes to the products included in this month's collection. This month's theme is Active Pursuits and this collection will bring products that are designed to perform.
We get full information about the items included in the box.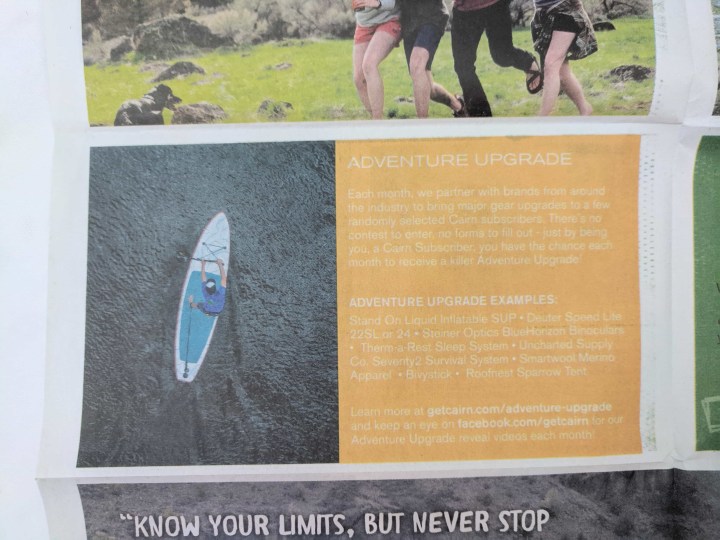 Every month, some lucky Cairn subscribers will be randomly selected to win an upgrade. All you have to do is being a Cairn Subscriber!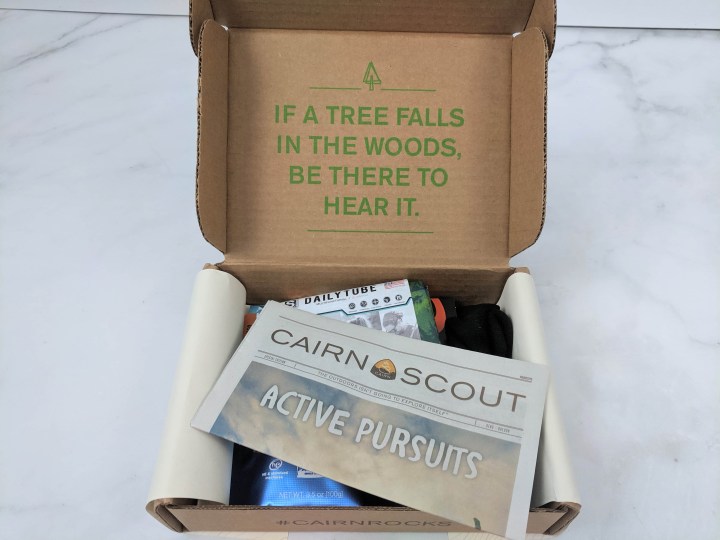 Everything in the box! Some months, you'll receive your collection in an envelop, depending on the items.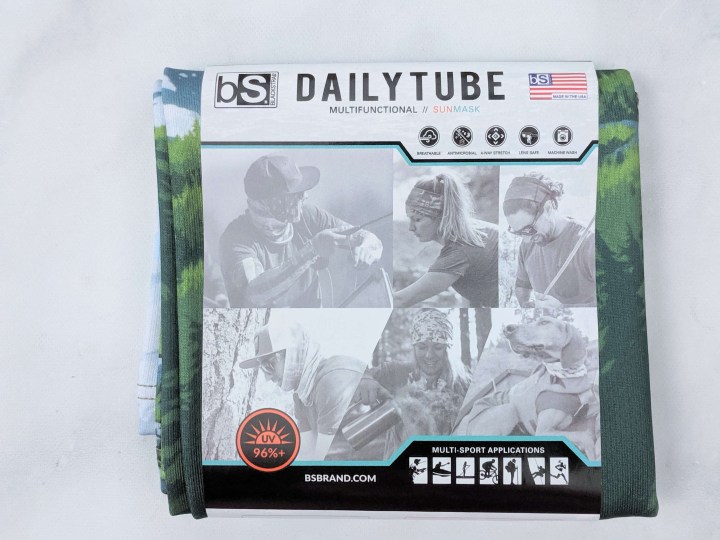 Black Strap Daily Tube Multifunctional SunMask. This lightweight, highly breathable and UPF 50+ UV sun protection is a face mask that can be use for much more than that.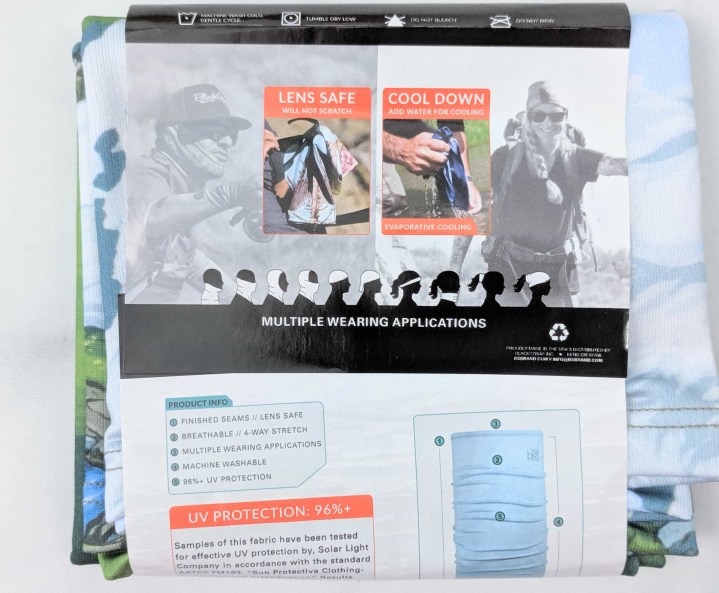 It can be use to protect your neck, as a bandana, to hold your hair away from your face, to make a ponytail (which I do often), any thing goes.
The design features the art of a local artist, Adam Haynes.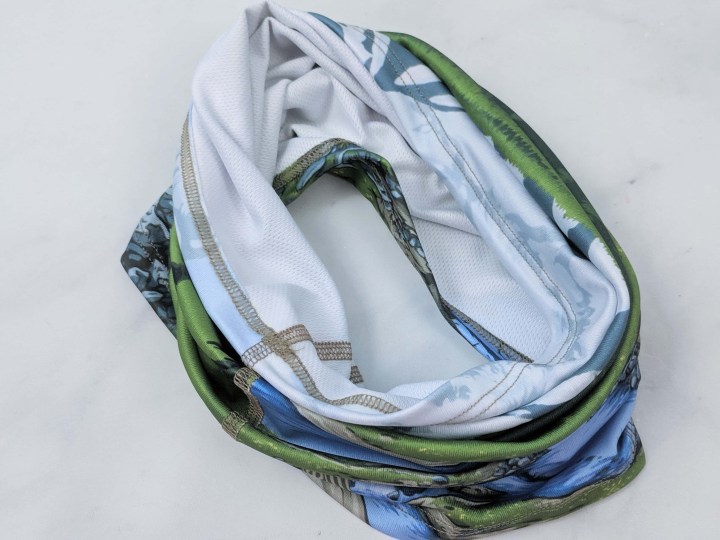 It's super soft and has a nice stretch.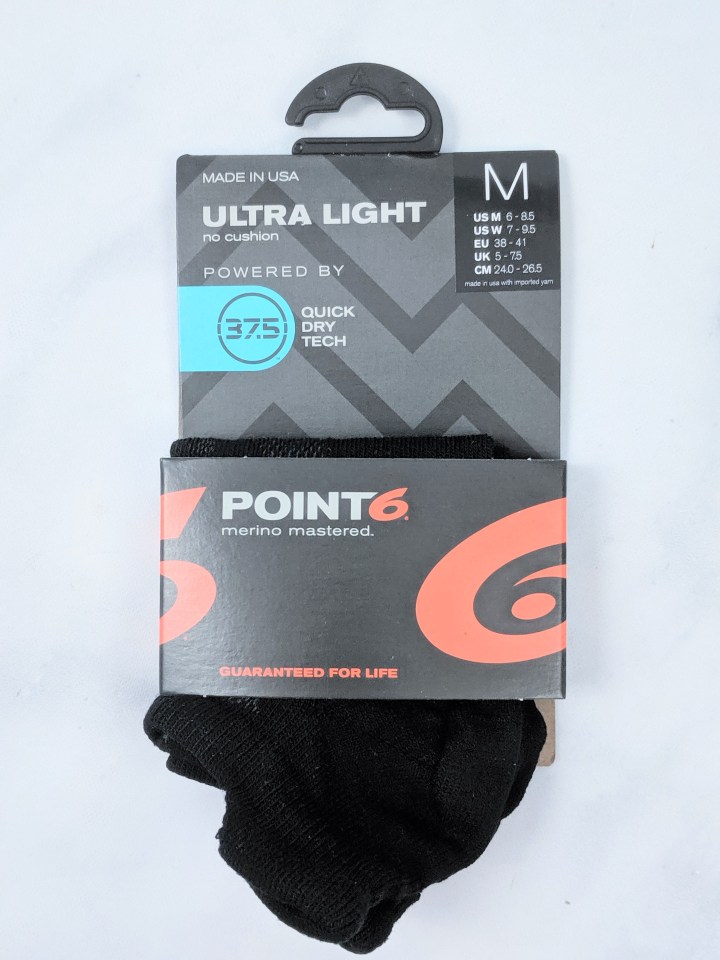 Point 6 Ghost Runner Ultra Light. These no-show running socks are made of a blend of merino wool, nylon and spandex.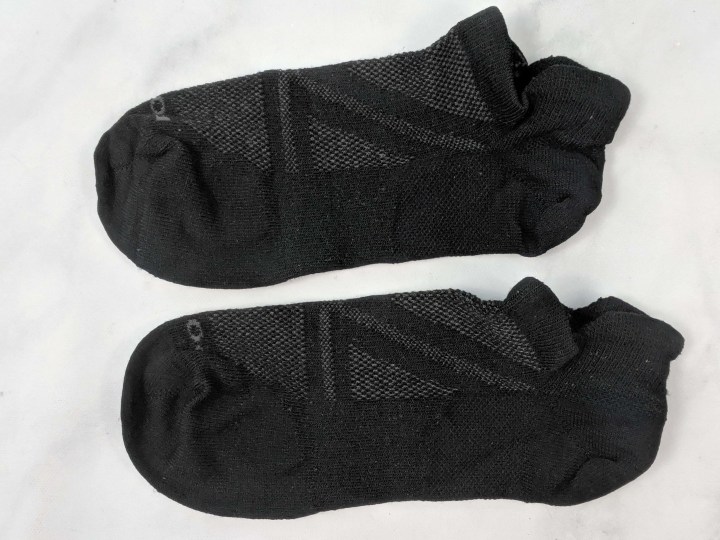 They are design to stay in place throughout your workout, are breathable and will dry quickly.
Honey Stinger – Organic Energy Gel Mango Orange. I love everything from Honey Stinger : their chews, their gels, their waffles. I use the gels before a long run as they are really tasty, they are easy to swallow and they give me a good burst of energy. The packet is sturdy enough that you can also fold the packet to fit in your tiny leggings' pocket for on the go energy without worrying about spills.
Defunkify – Active Wash Laundry Detergent Packets – Unscented. After a hike or any workout, you need a good laundry detergent to get rid of stains and sweat. I haven't tried it yet, but I'm looking forward to see if it can save some of my funked up running shirts!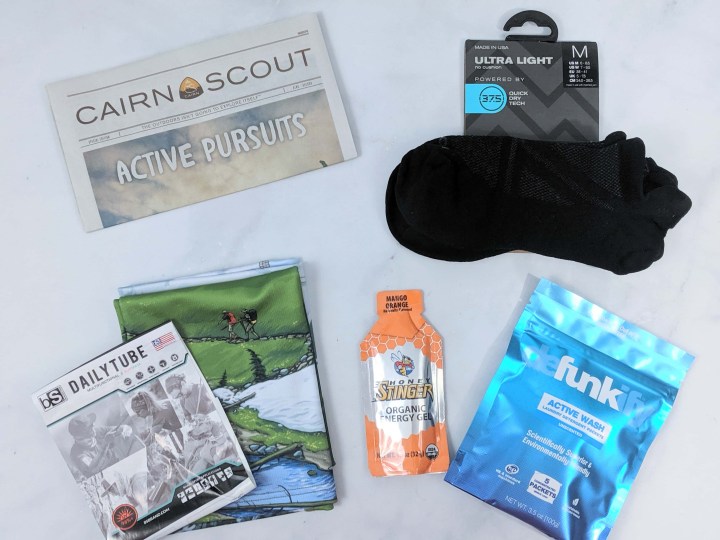 This "Active Pursuits" was a great box to get moving outside. Everything made sense with each other, and it's a great box for any hiker or runner out there. I'm happy to have the daily tube to try on my fall runs when I tend to run with a scarf, this would be such a nice upgrade!
What did you think of this month's Cairn box?