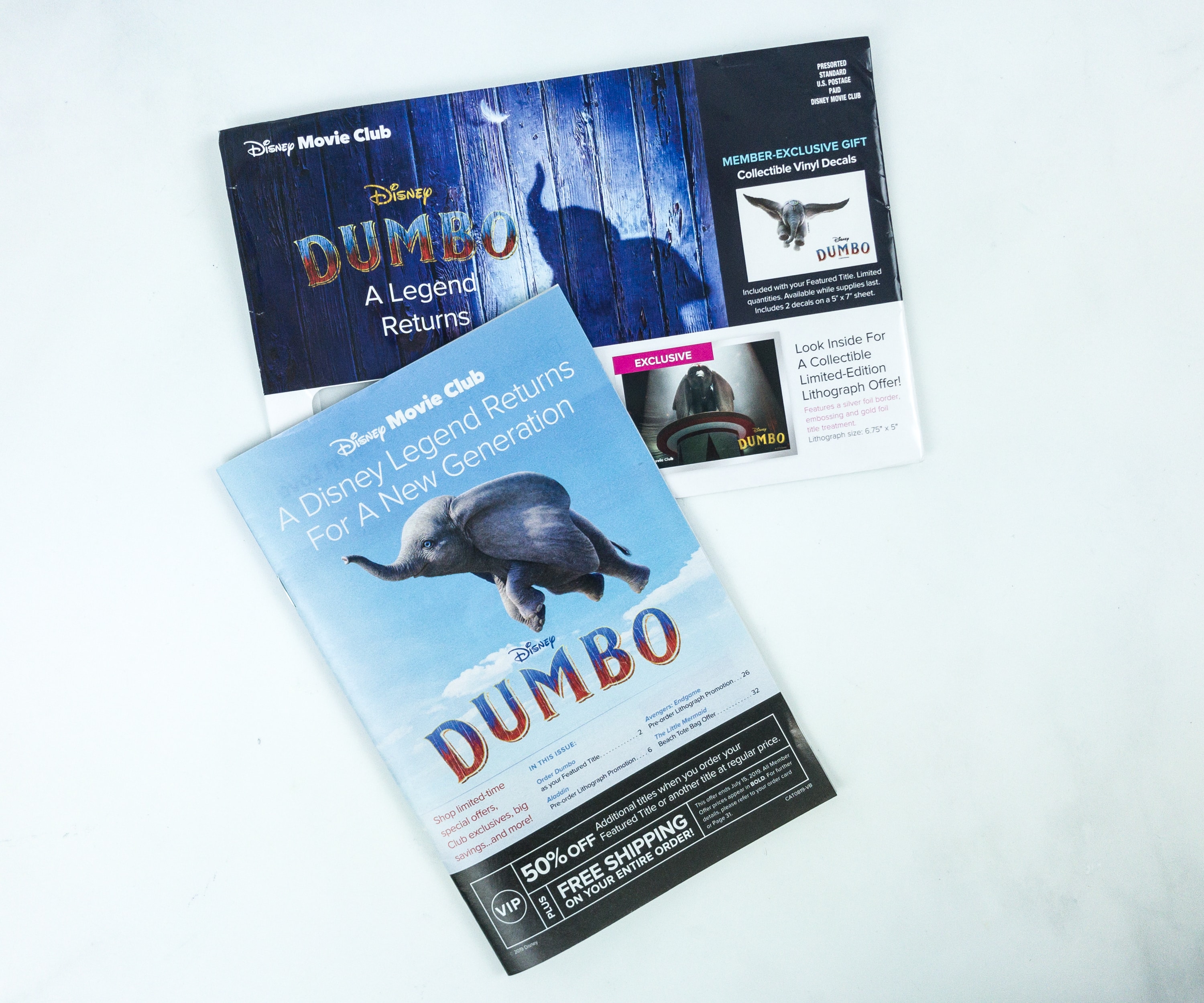 Disney Movie Club delivers the latest (and most-loved classic) Disney Movies for you to build your ultimate Disney Movie library. When you sign up for the trial offer (see below for full details) you can get 4 movies for $1 shipped. Not just Disney you can also get Pixar and Marvel Studios!
DEAL: Get 4 movies for only $1! The deal applies automatically, just VISIT AND SUBSCRIBE. Terms & conditions apply. In order to fulfill your Club purchase commitment, you'll need to buy 5 movies at full price.
The way these subscription works is that you'll get a featured movie title offer that you can accept or decline. If you forget to decline, it will be sent automatically. Just like pick or skip in other subscriptions. Some months have 2 featured titles. We think it's easier to do this online, and you'll get an email too.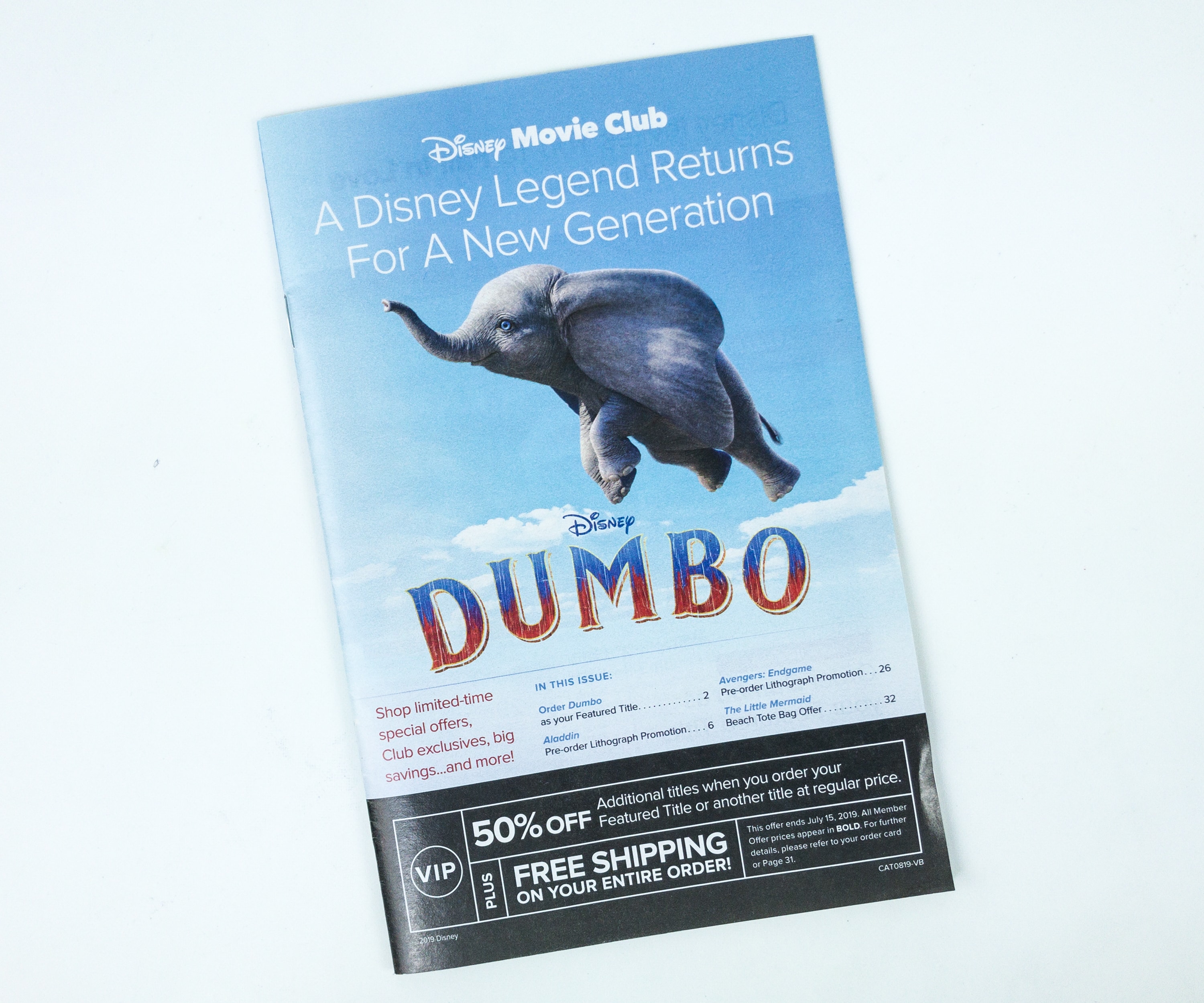 They also included an issue of Disney Movie Club's mini-magazine, and this is dedicated just for Dumbo!
At the back, there's information on how you can get a The Little Mermaid Beach Tote!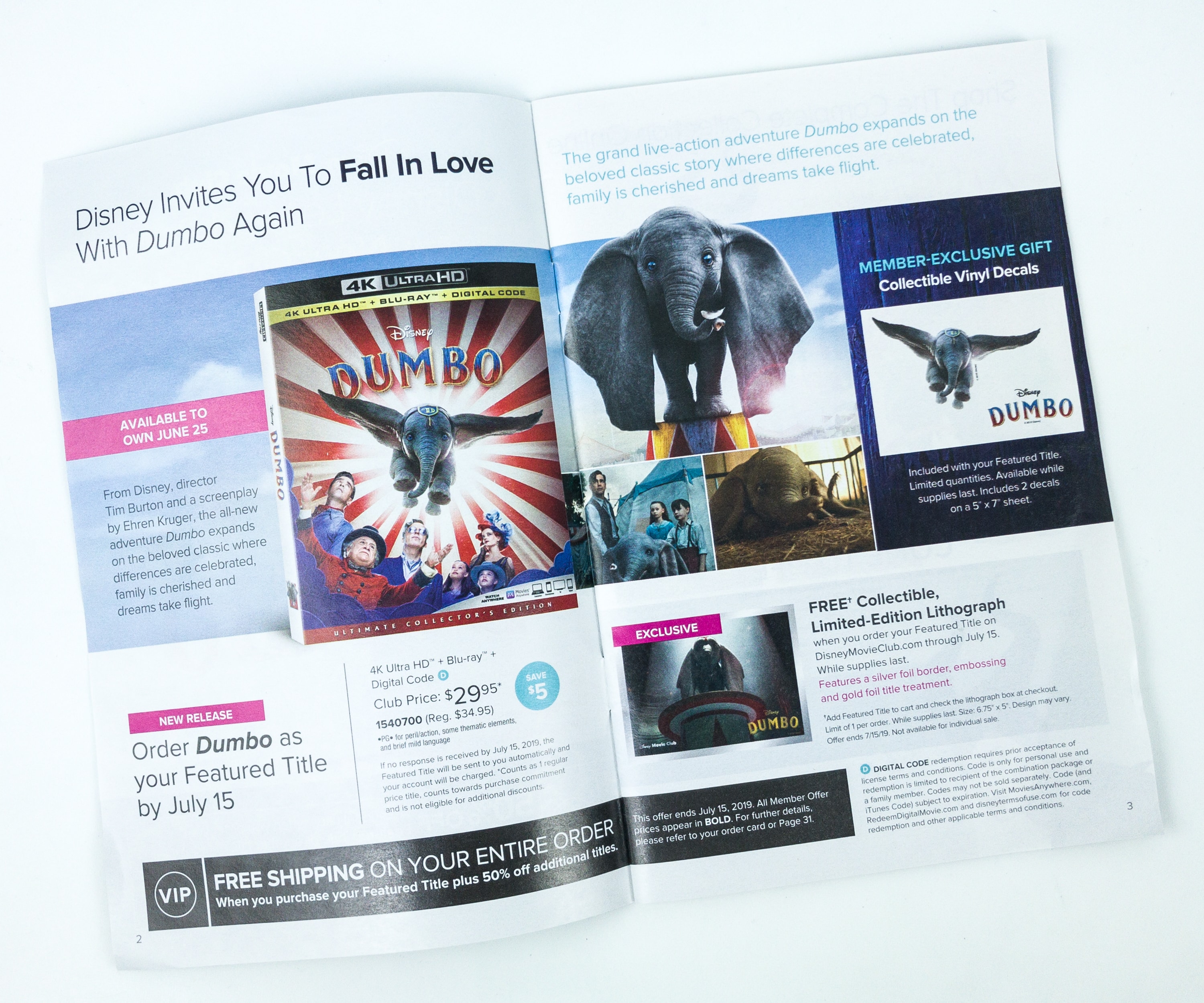 There are lots of promos inside the mini-magazine!
There's also a promotional card for a free Dumbo Collectible vinyl decal!
The packaging came a little crumpled, but thankfully the contents were still in good condition.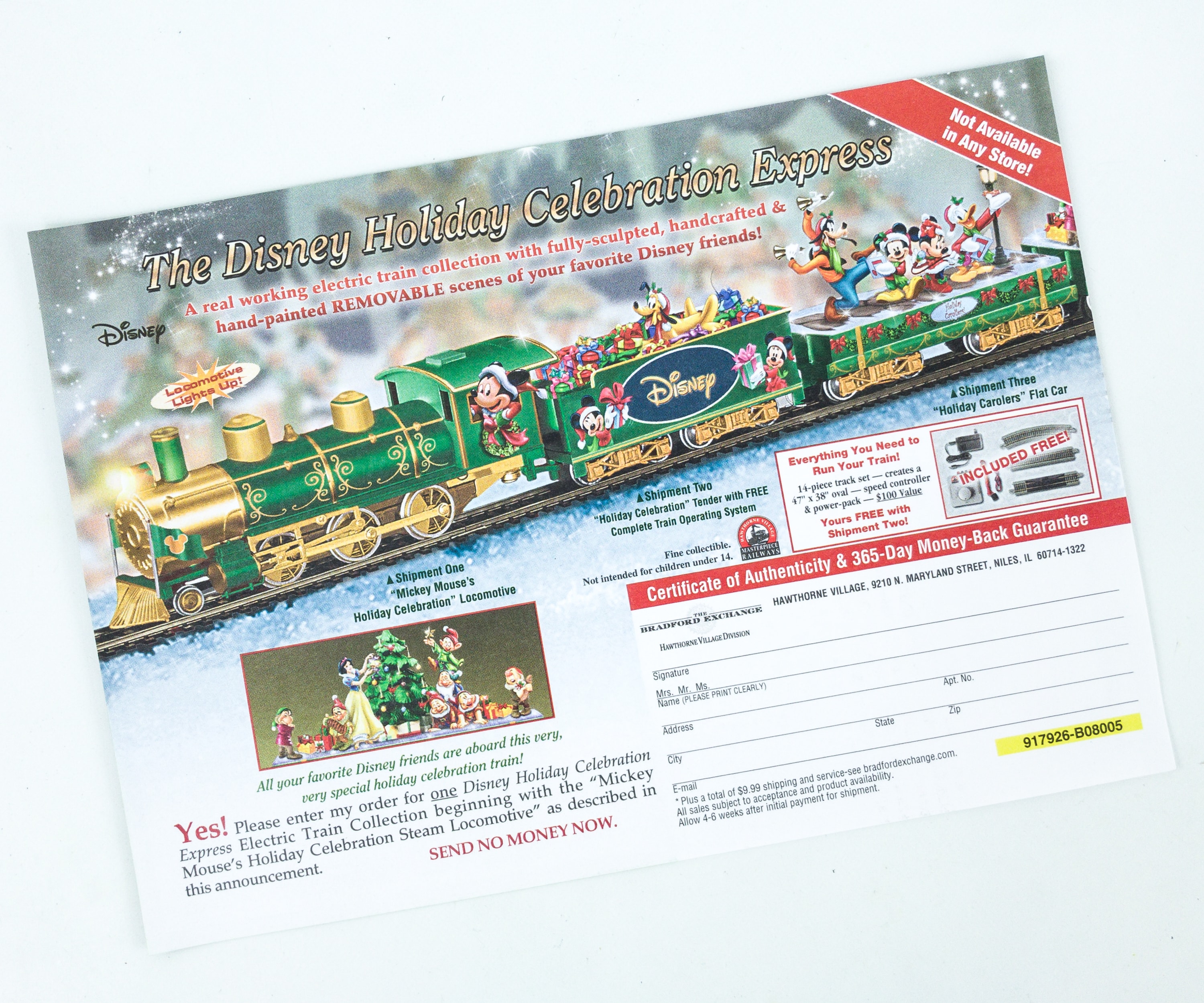 We even got a promotional card about the Disney Holiday Celebration Express.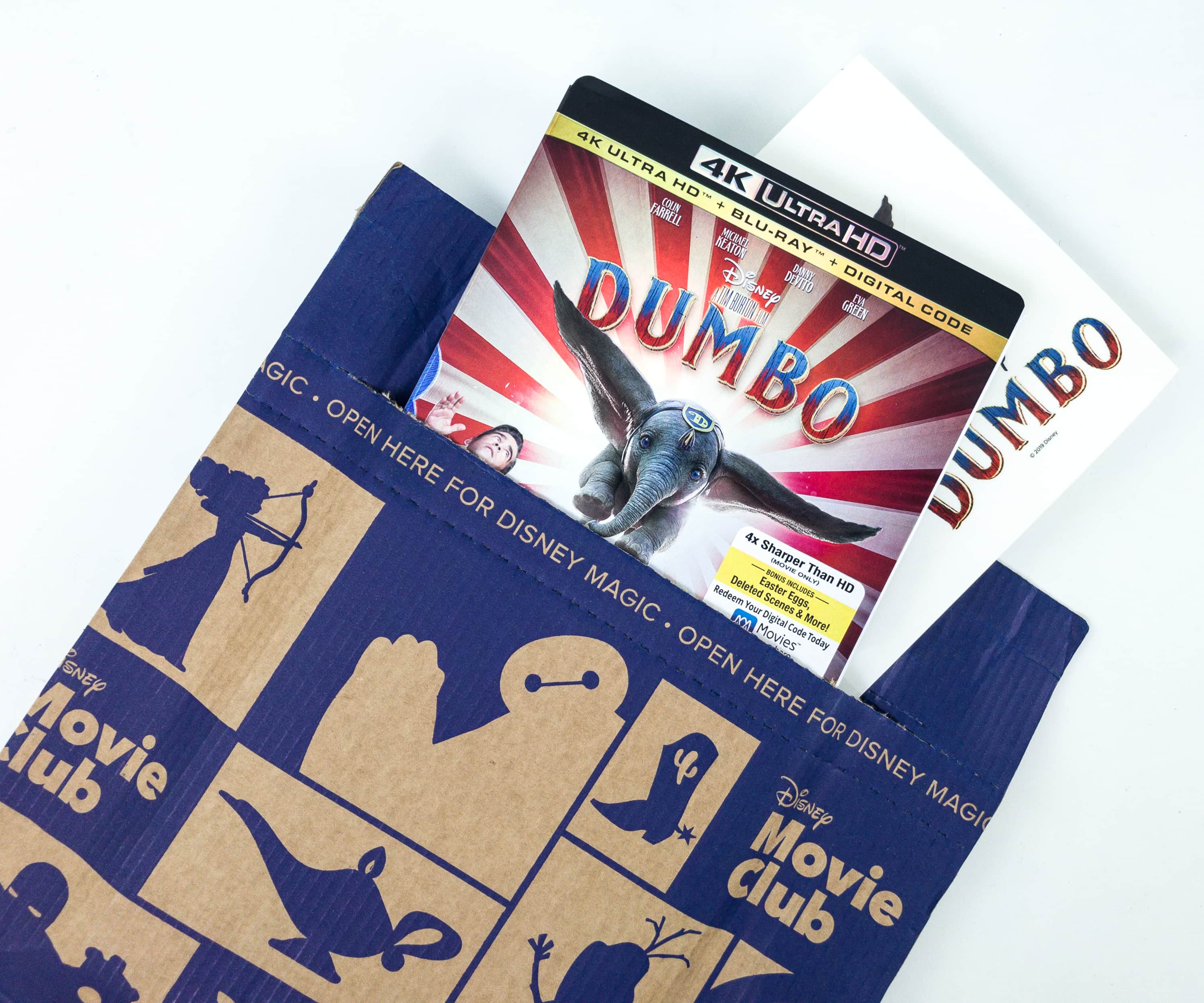 The package is full!
Here's everything in our package!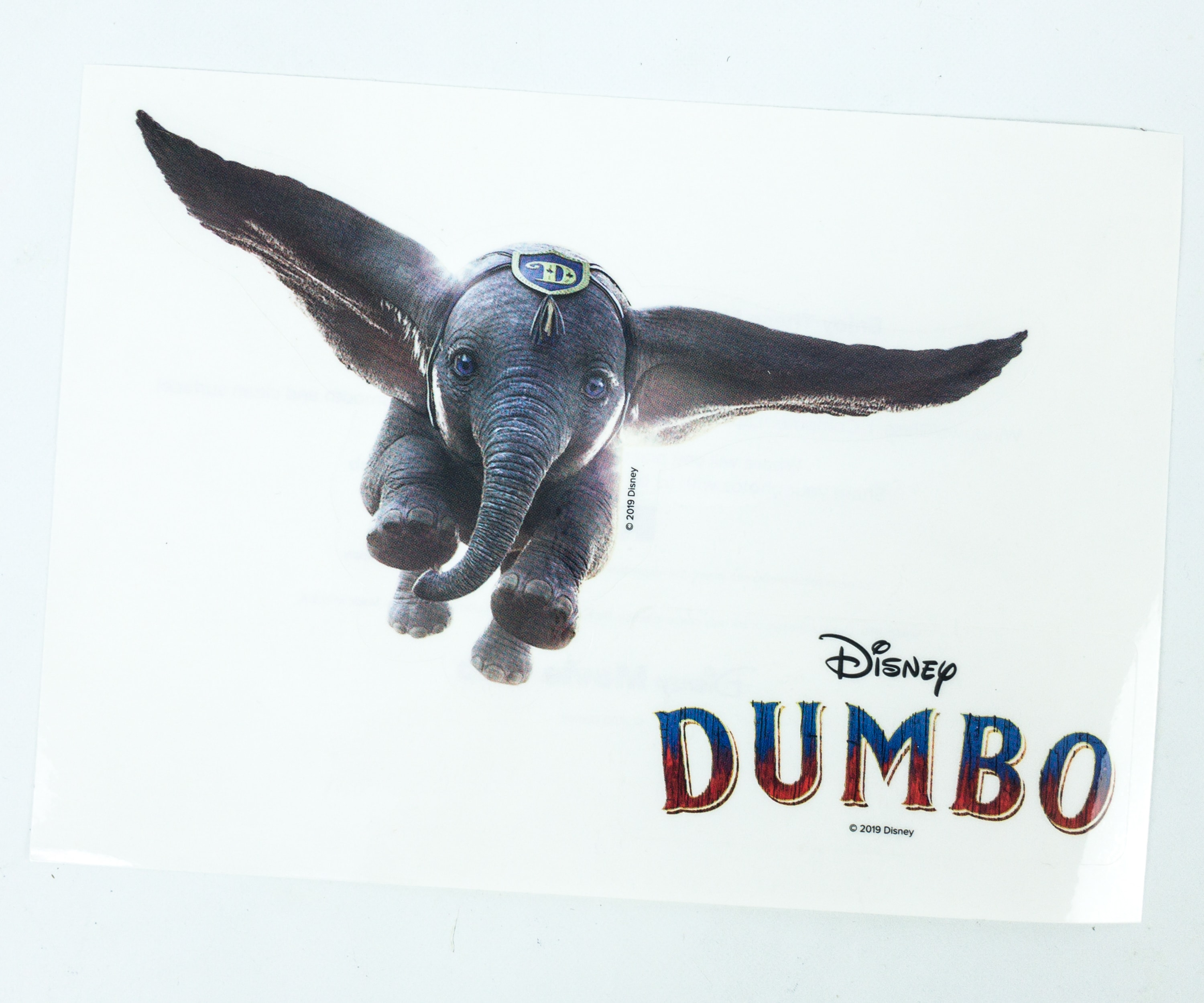 Dumbo Vinyl Decal. The decal features the baby elephant with oversized ears!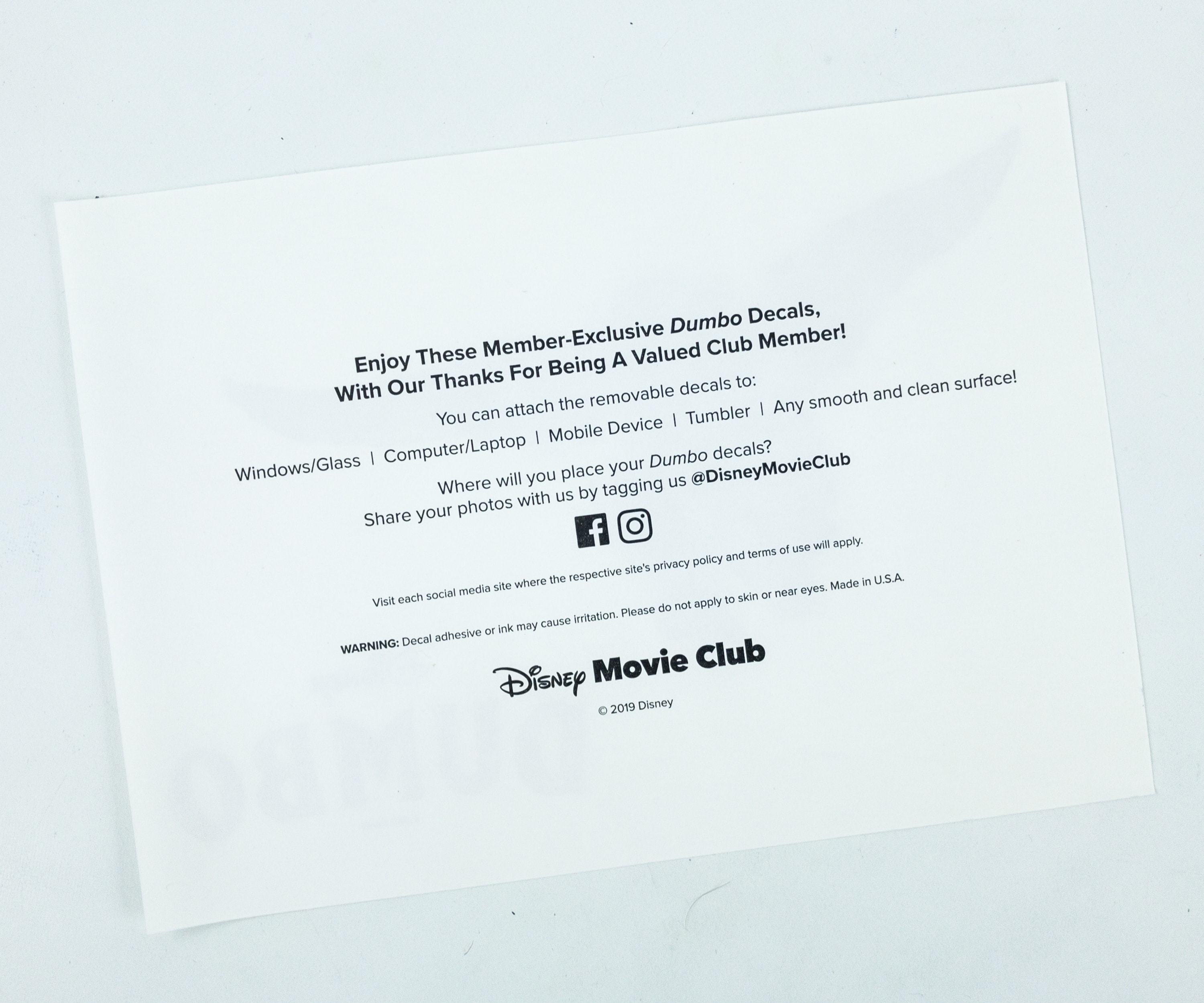 It's their way of thanking the people for being valued members of the Disney Movie Club.
Disney Dumbo 4K Ultra HD ($28.88)
Struggling circus owner Max Medici enlists a former star and his two children to care for Dumbo, a baby elephant born with oversized ears. When the family discovers that the animal can fly, it soon becomes the main attraction — bringing in huge audiences and revitalizing the run-down circus. The elephant's magical ability also draws the attention of V.A. Vandevere, an entrepreneur who wants to showcase Dumbo in his latest, larger-than-life entertainment venture.
Dumbo is a story about an adorable baby elephant with oversized ears that it makes him fly! Because of that, he became the star of a revitalized run-down circus.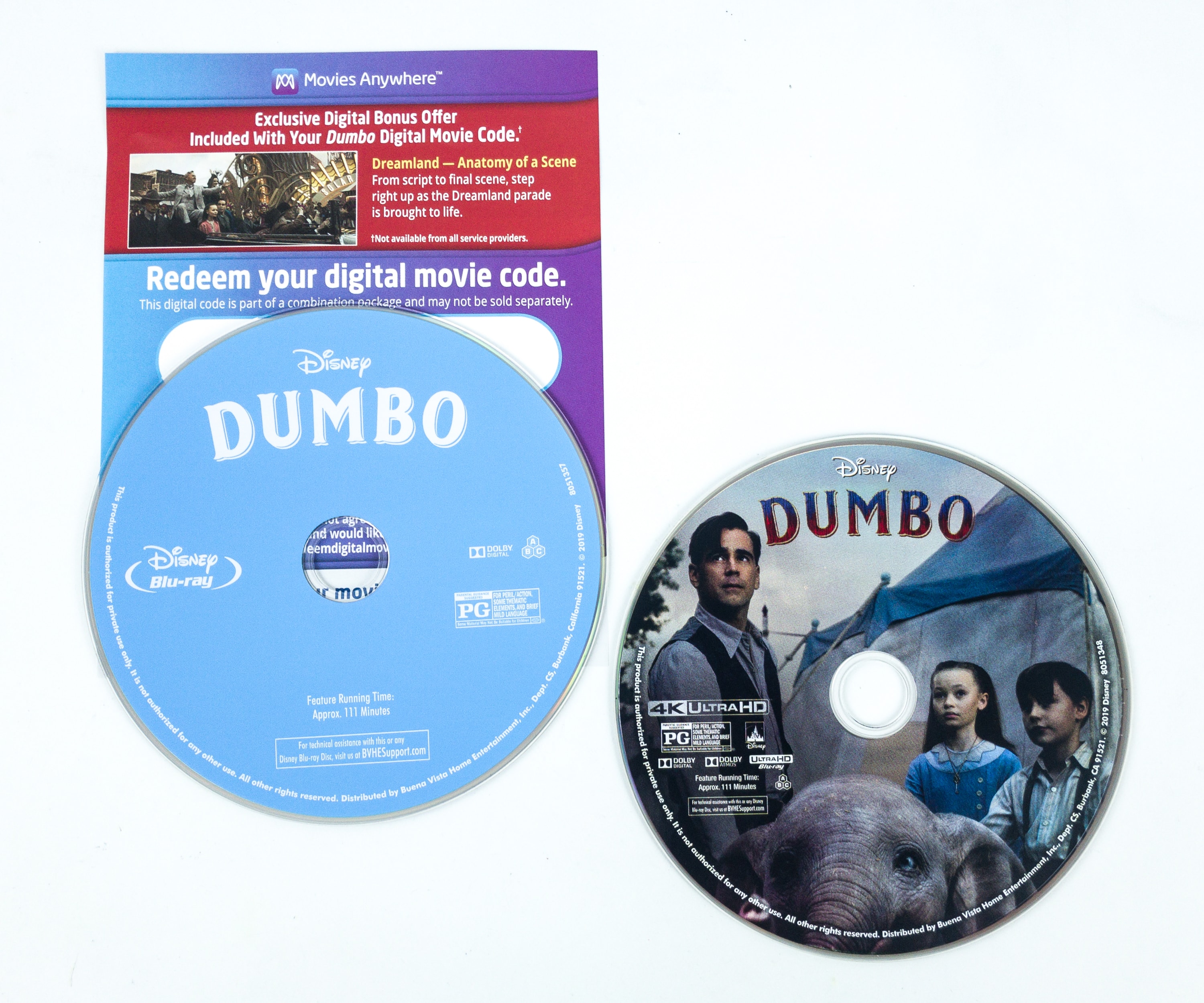 Like most of the discs from this subscription, the pack contains a Blu-ray disc, a DVD, and another redeemable code that we can play on some of our gadgets.
I remembered loving the animated version of this film, so I'm really excited to see the live-action movie. It was always fun to see Dumbo's big ears and how they made him fly and be a star of the circus! Imagine, the animated feature was shown way back in 1941, and we've got a re-imagination of the popular elephant. The story of Dumbo is timeless and I know kids will love it!
What do you think about this month's movie picks?