Cairn is a monthly subscription box for those who love spending time in the outdoors. Each month, you can expect to receive 3-6 cool products that will help you enjoy your time in the outdoors even more. Subscriptions cost $29.99 each month, but the cost goes down with longer subscriptions. Shipping is free for US subscribers and $5 to Canada.
Cairn promises that the total retail value of the items in each box will exceed $50, with a mix of gear, apparel, food, skin care, and emergency tools. If you complete the subscriber profile, the box will be curated to best match your outdoor lifestyle. As such, most months will see a variation of boxes, while there may be some months when everyone will get the same thing.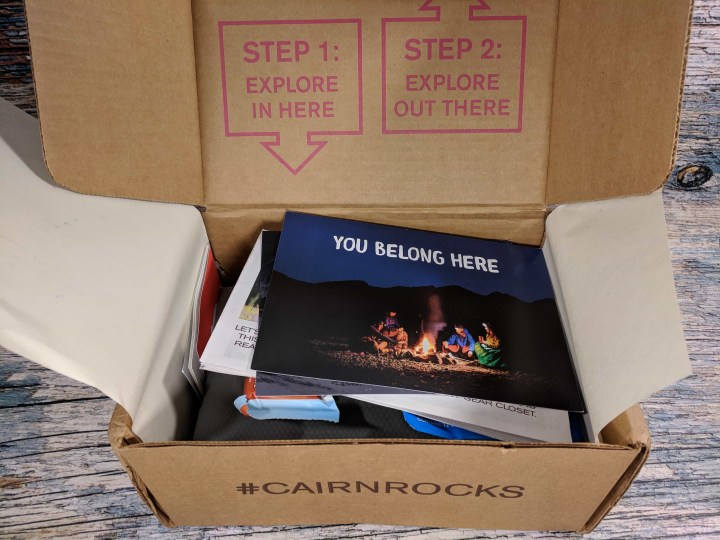 DEAL: Use coupon code TRAILHEAD to start your subscription with the Trailhead Collection, a collection of Cairn subscriber favorites including Cotopaxi Luxon 18L Daypack in colors exclusive to Cairn.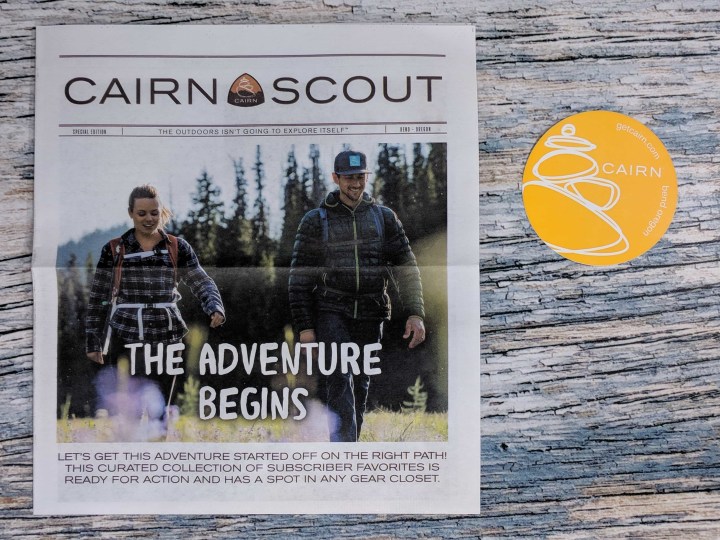 Every month, you receive a newsletter with some information and discount codes to the products included in this special edition.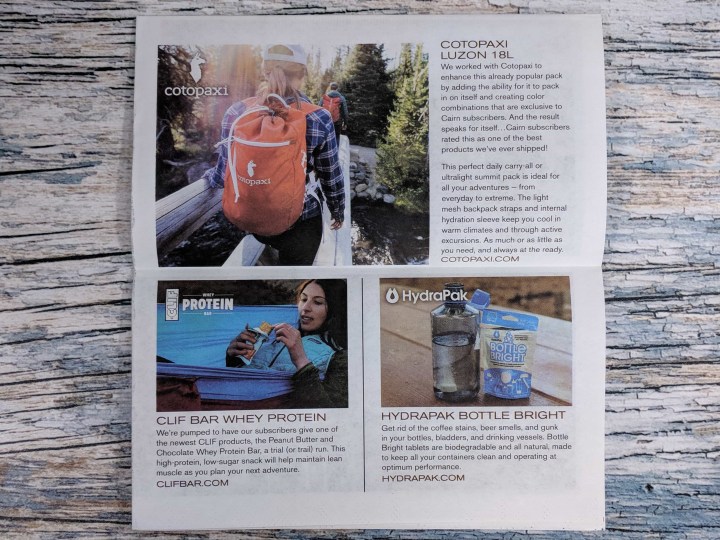 We get full information about the items included in the box.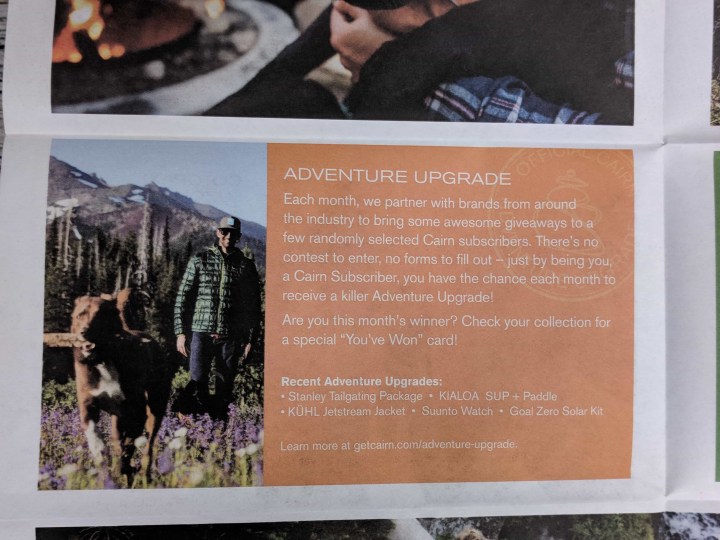 Every month, two lucky subscribers get a little something special in their box.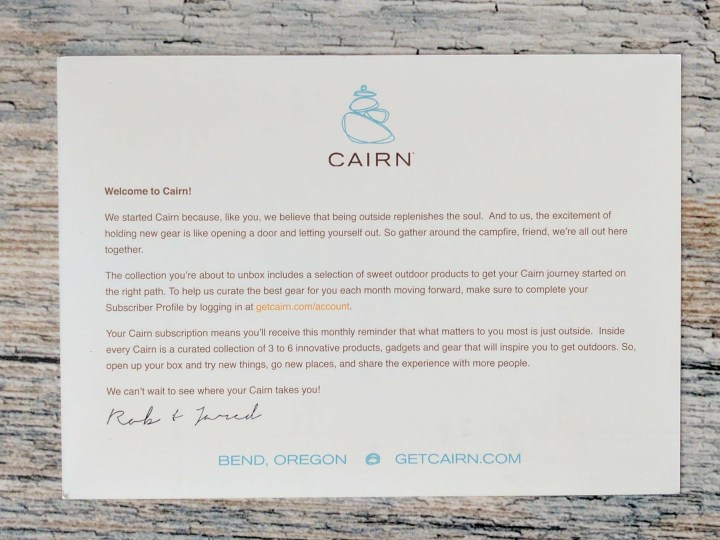 The welcoming card reminds us to try new things, go new places, and get outdoors! Also, a reminder to complete our subscriber profile so we can get items geared toward our activities, and also to make sure clothing items are of the right size.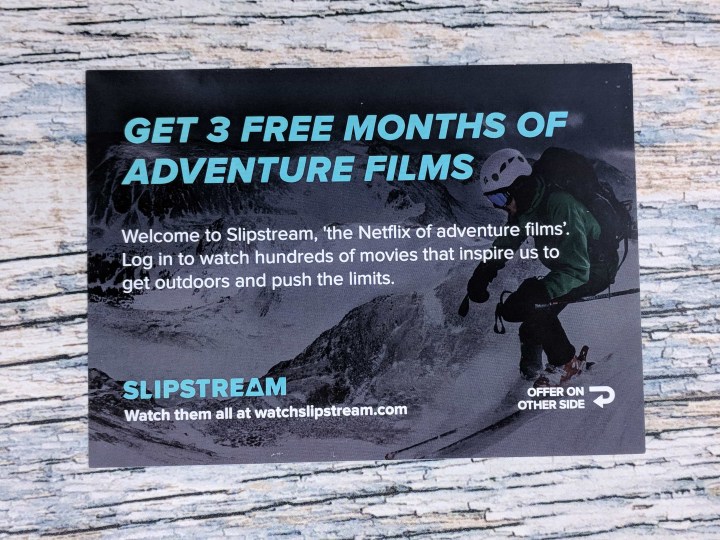 Slipstream 3-months trail ($15). The Netflix of adventure films, Slipstreams, is the place to watch hundreds of story-driven, narrative films that inspire outdoors adventure.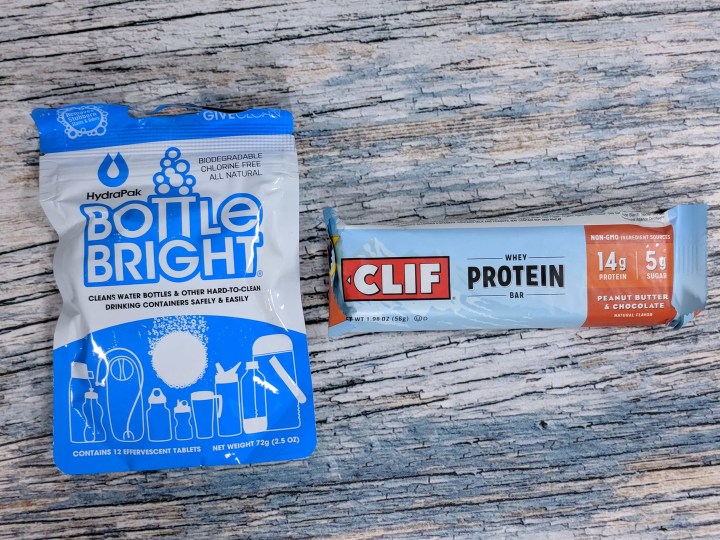 Clif Whey Protein – Peanut Butter and Chocolate. Perfect to fuel yourself when you are outside, enjoying the wild! It contains 14g of protein, thanks to the peanuts, the pea protein and the whey protein isolate.
Bottle Bright by HydraPack. Bottle Bright is biodegradable and all natural, does not contain chlorine, and comes in convenient tablets to clean your bottles and other drinking vessels from stains, smells and gunk. Perfect to carry around on multi-day hikes where you don't have access to cleaning tools. It works on plastics and stainless steel.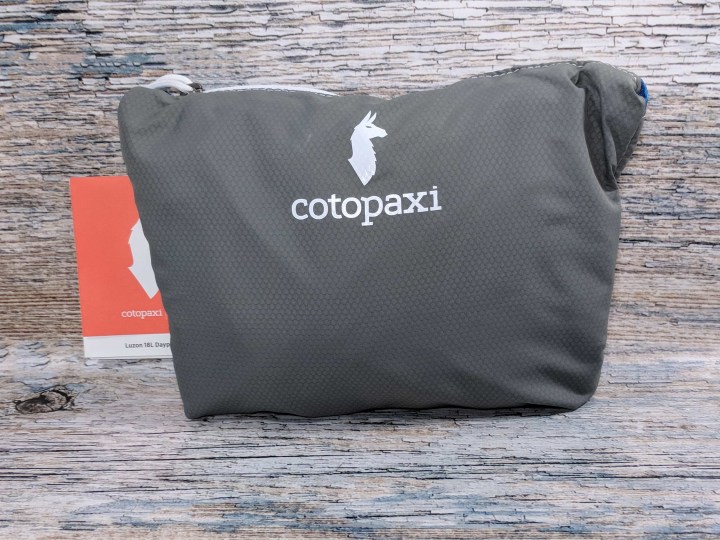 Cotopaxi Luzon 18L. This is the featured item, and it comes in this tiny pouch!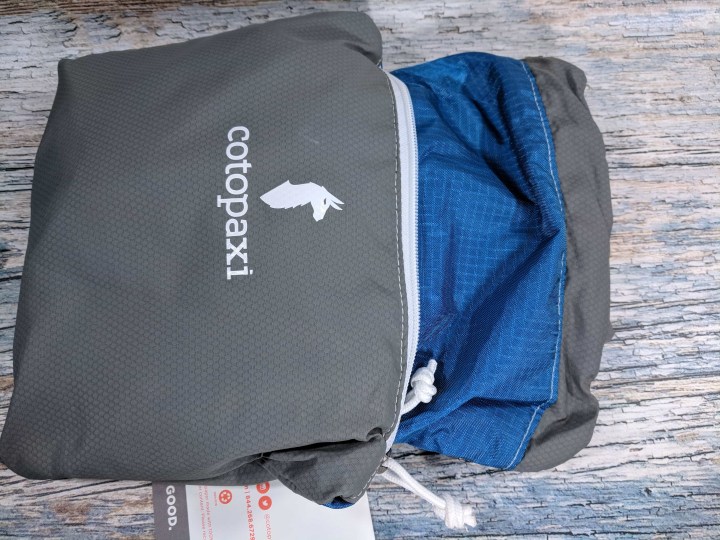 It's easy to open and get the backpack out of the pouch. I haven't tried to put it back inside yet, but I'm sure it's not too complicated.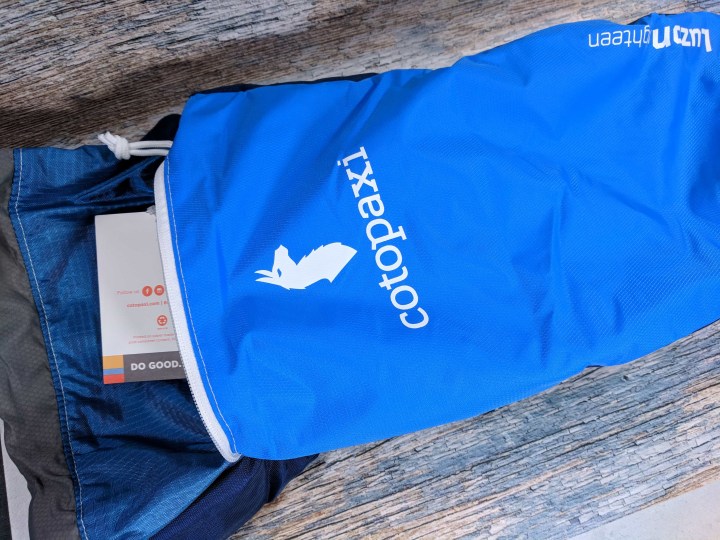 The only thing you need to flip inside out is the pouch that becomes a front pocket.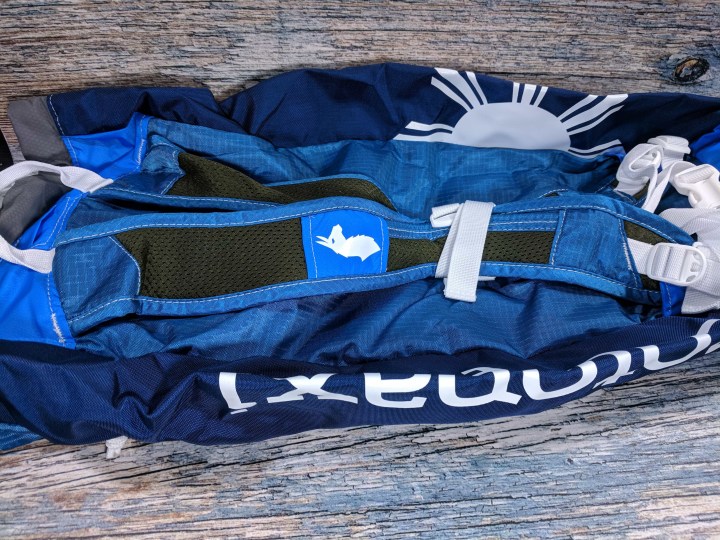 The shoulder straps are comfortable, as long as you don't carry too much heavy gear and equipment. There's two front clips, bust and waist high, that can be adjusted to better fit on your body and distribute the weight on your torso. The top closure is a simple rope-pull closure, so no zipper or anything to keep your stuff 100% away from the elements.
The fabric is quite breathable, but would probably not be great under heavy rain. Inside the backpack, there's a narrow sleeve that runs top to bottom for your hydration pack. My husband found this backpack quite comfortable, but I feel that it was to high for my torso and no matter the adjustment I was making to it, it was awkward for my neck.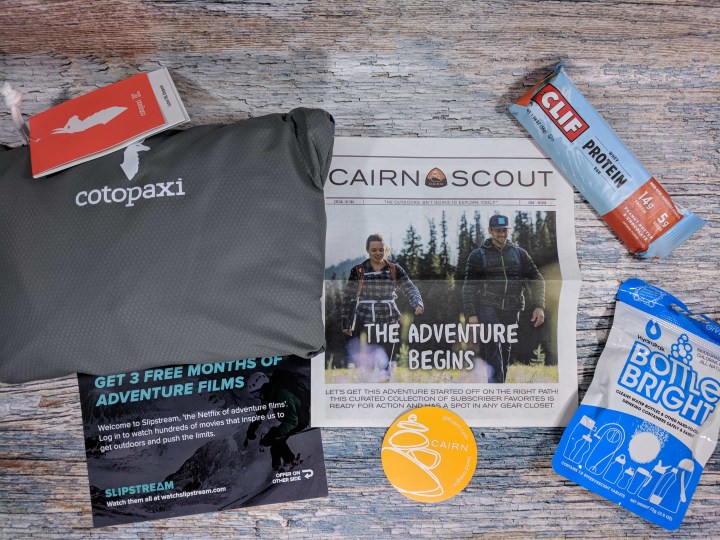 This is a welcoming box for new susbcribers, and it's perfect to start your adventure. Even though I complained a bit about the backpack, it still a great well made backpack that will last through a lot of daily hike, and it's light enough that I won't mind using it.
What did you think of this special edition's Cairn box?