The world of subscriptions knows no bounds. Unique subscription boxes come in various forms and sizes, offering something for everyone. Whether you have a passion for quirky hobbies or crave hard-to-find treasures, there's a niche subscription box that will capture your attention. These boxes provide a convenient way to access exclusive goodies that are not easily found in typical stores. It's like stepping into a specialty shop, but with the added convenience of a few clicks, and voila! Your desired items are delivered right to your doorstep, saving you time and effort..
Show More (11 items)
Within this thoughtfully curated list, you'll encounter a dazzling array of options. From international subscriptions that transport you to far-off lands to fandom boxes that celebrate your passions with unmatched fervor, get ready to embark on extraordinary journeys. Prepare to be enchanted by the unconventional, the wonderfully peculiar, and the utterly captivating.
Moreover, these unique subscriptions make exceptional gifts for those individuals who seemingly possess everything under the sun. So brace yourself for a world of surprises, rare finds, and unforgettable experiences. Join us as we delve into the very best in unique subscription boxes, where each month promises to be a delightfully unexpected adventure!
The Best Unique Monthly Subscription Boxes!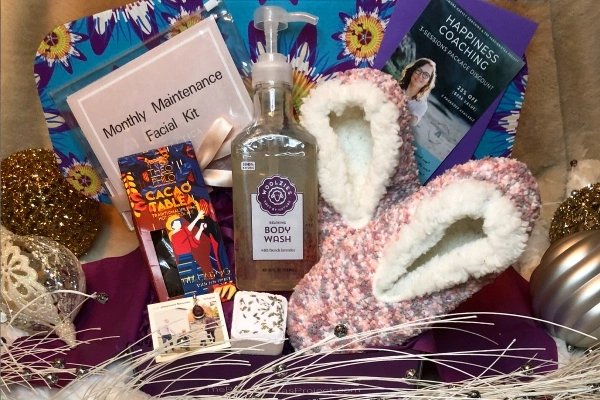 Image from: The Passionistas Project Pack
What You Get: The Passionistas Project Pack puts an end to your search for a unique box! This subscription supports women-owned businesses while encouraging women from all walks of life to follow their passions. There are 5 to 7 full-sized goodies in the box, with a total retail value of $100 or more! It's jam-packed with lifestyle products, ranging from skincare to accessories and everything in between. Each quarter's collection is brimming with passion that'll inspire and motivate you to pursue your dreams, and they're themed too! Past themes include Renew, Prosper, Persist, Pamper, and more. On top of that, a portion of the proceeds goes to a female-centric charity.
---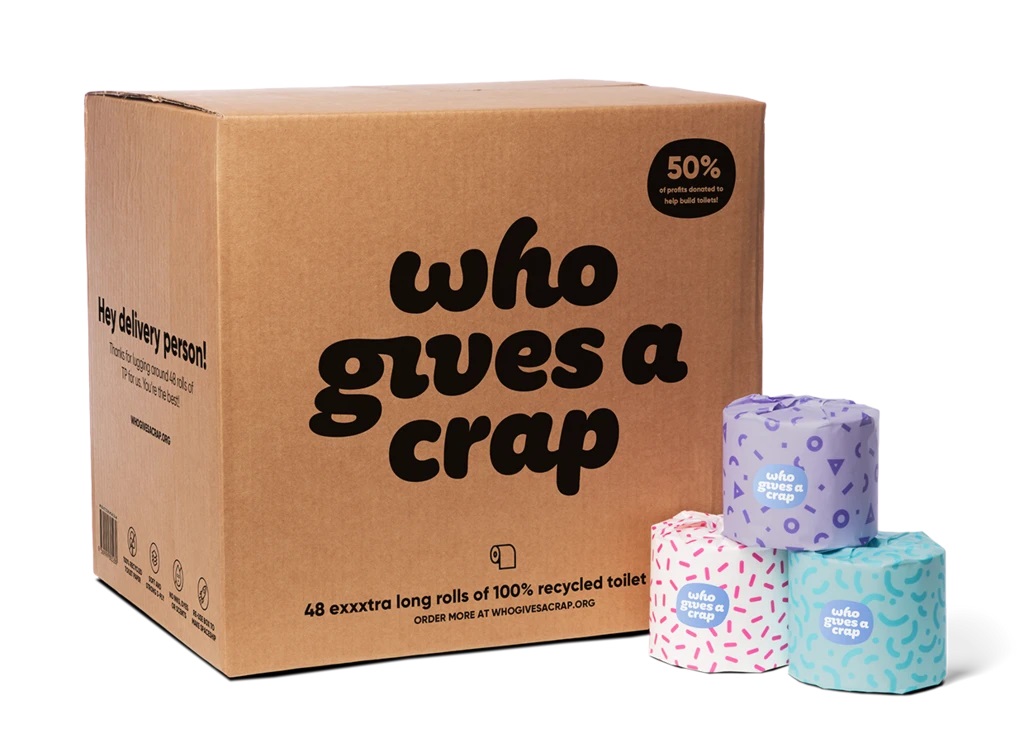 Image from: Who Gives A Crap
What You Get: Whether you hang it over or under, Who Gives A Crap takes a different route from the usual toilet paper! This subscription offers rolls of TP made from eco-friendly materials such as bamboo and 100% recycled fibers. With every shipment, you'll receive 24 or 48 (totally plastic-free!) rolls, free of dyes and fragrances! They're luxuriously soft and ultra-strong, befriended by your buns! These TP's were also individually wrapped to keep them moisture-free and hygienic. Plus, it's worth noting that half of the proceeds are used to fund toilet-building projects. It benefits not only the environment but also the communities in developing countries!
Deal: Get $10 off your first month toilet paper subscription! Use coupon code TP4EVA.
---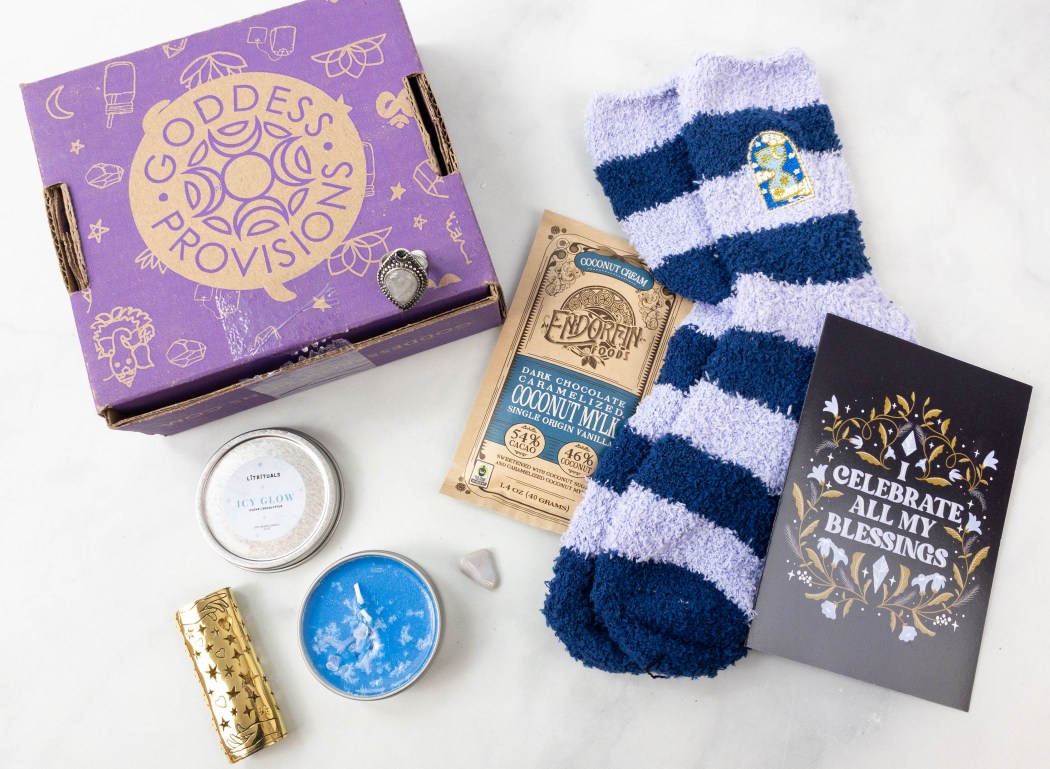 Image from: our review
What You Get: Looking to grow your spiritual practice and nourish your inner goddess? With Goddess Provisions, the search is over! This mystical and magical subscription box gives you the gift of leisure and comfort. Packed with 5-7 unique finds, it is sure to enlighten the mind, body, and soul. Each box includes a mix of self-care products, teas, ritual tools, sacred space décor, crystals, spiritual books, and more that'll alleviate stress and enhance self-love. Occasionally, bonus gifts are added for you to indulge in! What's even better is they plant a tree for every box sold.
Deal: Save $5 on your first box on any-length subscription! Use coupon code 5SAVHS.
---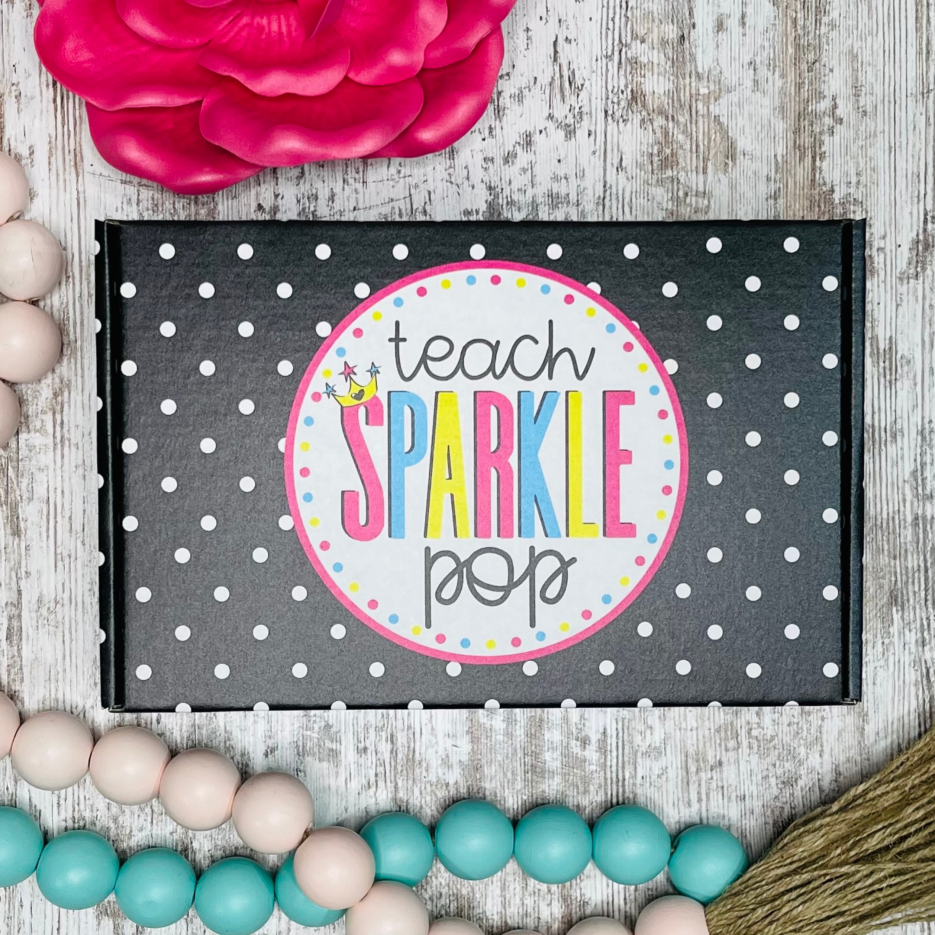 Image from: Teach Sparkle Pop
What You Get: Teach Sparkle Pop provides a one-of-a-kind themed experience for passionate teachers and educators every month. With premium items included in every box, it is literally happiness delivered! Let teaching add a dash of sparkle and a splash of pop to your life with a great mix of teacher favorites and must-have items, like flair pens, cute pencils, decorative planner clips, inspirational art prints, and more! Plus, exclusive access to teacher resources. It's chock-full of delightful surprises that take teaching to a whole new level of enjoyment.
Deal: New subscribers receive a bonus gift in their first box! Use coupon code BONUSGIFT22.
---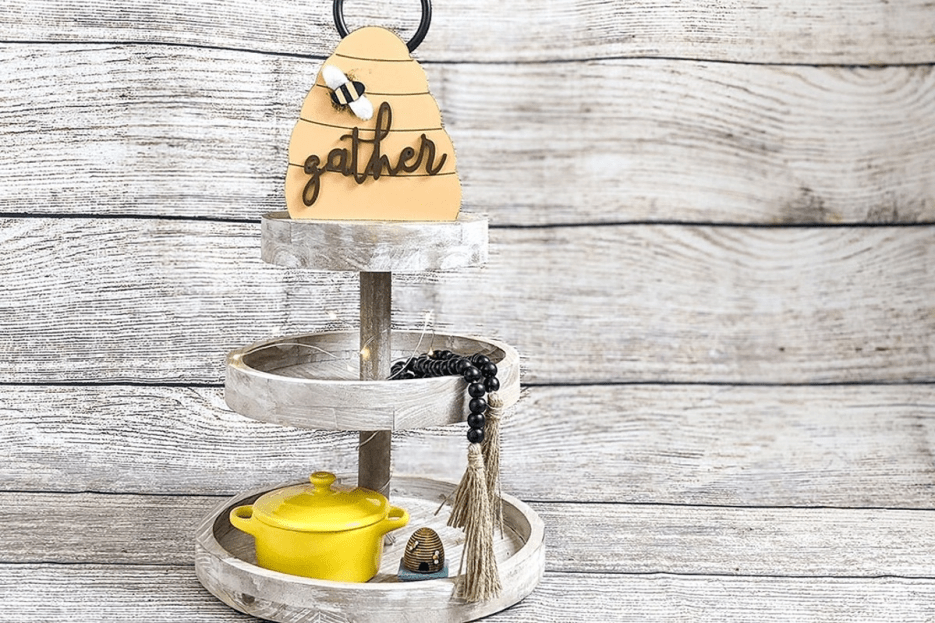 Image from: Tiered Tray Decor Box
What You Get: With Tiered Tray Decor Box, getting uniquely designed statement pieces for your home is easy peasy! This subscription allows you to refresh your home's decor by sending 5-8 handmade items, all designed in line with the current season and the latest trends! Everything is eco-friendly and socially conscious and sourced straight from small businesses. These decors are made to sit nicely in your tiered tray and complement other pieces you already have at home. Just mix and match the pieces and get inspired to decorate your home. Past decor items include signs, coffee mugs, beads, vases, and more!
---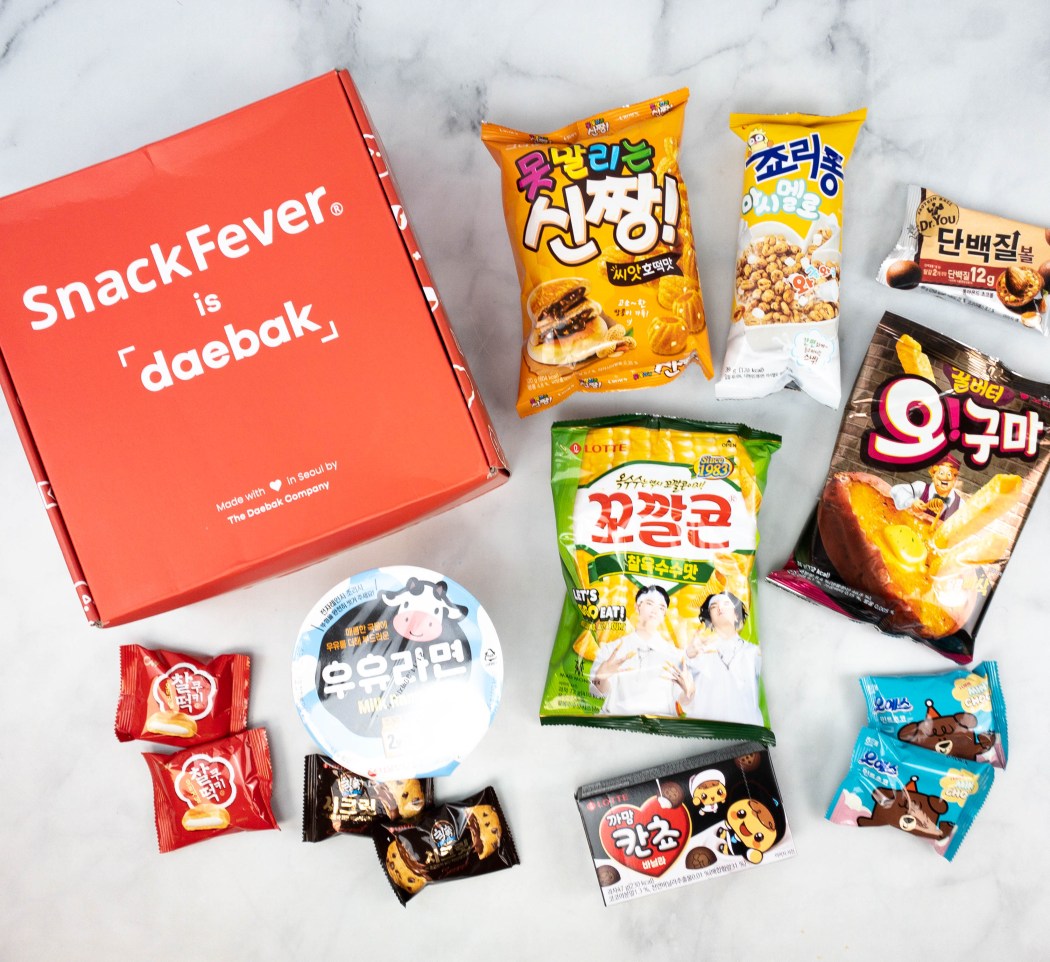 Image from: our review
What You Get: If you're an adventurous snacker who wants a taste of snacks you often see on your favorite K-drama, Snack Fever is the best bet! This subscription provides a fun way to experience South Korean snacks without ever leaving the comforts of your home. Each package is delivered straight to your doorway, jam-packed with the most exclusive and delectable treats to satisfy your cravings. It comes with ten to thirteen unique, tasty, and popular treats to discover, including one ramen and one "doshirak" (easy-prep, ready meals). This box brings the tastiest Korean snacks right to your home hassle-free. It really is a snack fever in just one box!
---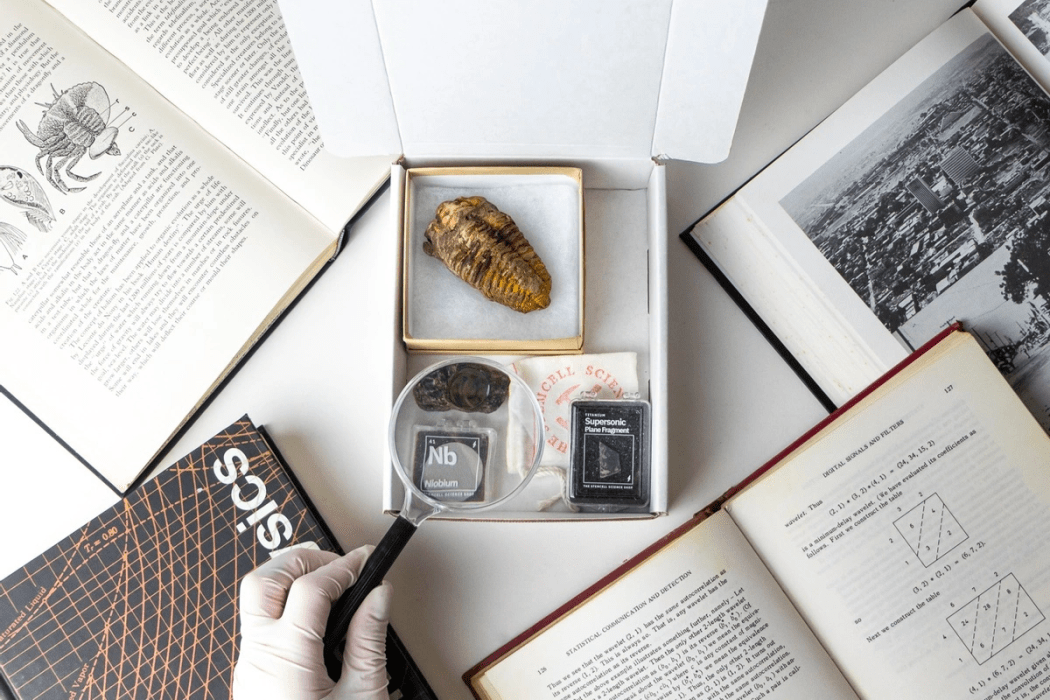 Image from: MATTER
What You Get: Box of Matter by Stemcell Science Shop hones in on your love for science! This monthly subscription makes learning about important topics concerning our universe more fun and engaging. Each box comes with 3-5 items you can collect and add to your personal museum, including prehistoric fossils, scientific tools, cutting-edge materials, meteorites, historic artifacts, and other fascinating things. Plus, detailed research cards about every item. It is something purely unique, all designed to inspire curious minds! In addition, they plant a tree for every box ordered.
Deal: Save 15%! Use coupon code HELLOMATTER.
---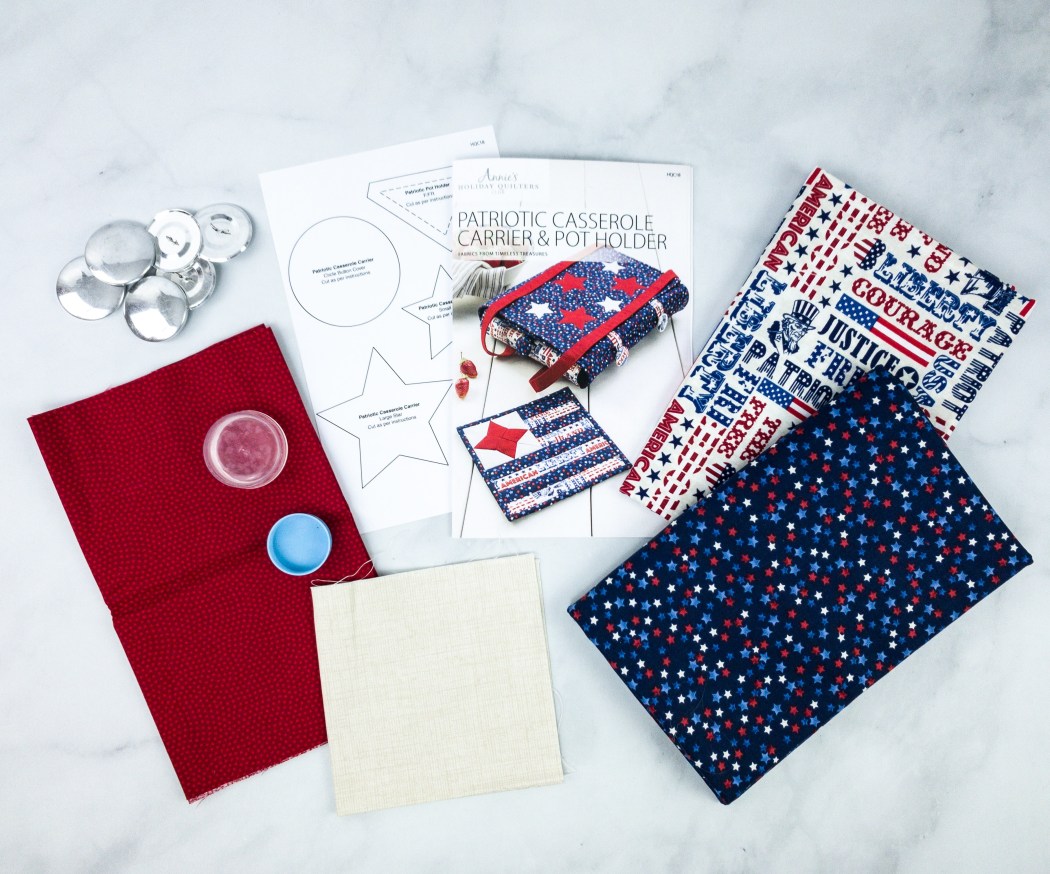 Image from: our review
What You Get: With Annie's Holiday Quilters Club, decorating each season comes with a personal touch! Each kit has a festive quilt project to work on, allowing you to express your creative energy. It comes with all the materials needed, including premium fabrics, patterns, and easy-to-follow instructions to let your creative juices flow. They even provide the backing, binding, and embellishments needed to create a home decor piece that goes with the season, so you'll worry no more! This club is also a chance to learn something new and enhance your creative skills. Sample projects include wall hangings, coasters, festive table runners, and more!
Deal: Get 50% off your first month's kit on any clubs! Use coupon code SHARE50.
---
Image from: Shaker & Spoon Cocktail Club
What You Get: Shaker & Spoon Cocktail Club gives you the bar so you can make and mix great drinks at home. Be the star bartender among your family and friends when you concoct a bar-quality cocktail drink to blow their minds (and taste buds) away! Each month, you'll receive three recipe cards with all the ingredients – except the booze – to make 12 craft cocktails (four from each recipe), like syrups, mixers, garnishes, and more. It also includes a glossary that explains any bartending terms you're not familiar with, making it easy for you to understand the art of mixology!
Deal: Save 15% off 1 & 3 month subscriptions! Use coupon code HELLO15. Cannot be combined with any other deal, only for first time subscribers.
---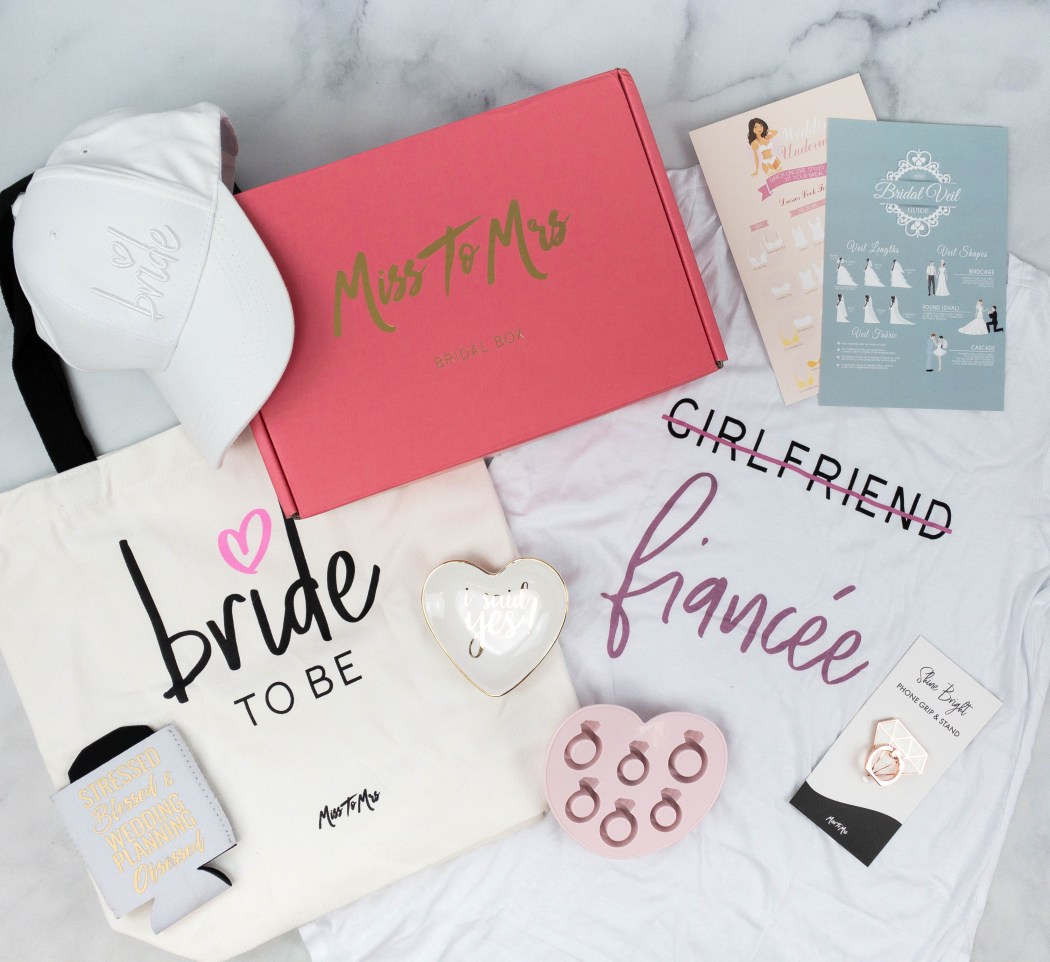 Image from: our review
What You Get: It's also no surprise that Miss to Mrs Box came up on the list as it is a fun subscription box for the soon-to-be bride! Tailored to each stage of the wedding preparation, it adds to the excitement of wedding planning by providing a variety of bridal items to utilize before, during, and after the big day. Themed boxes include 6-7 full-size items worth over $100, such as accessories, planning tools, apparel, decor ideas, and other wedding day and honeymoon essentials. The box also comes with a planning guide with checklists, tips, and inspiration for a worry-free celebration of love!
Deal: Get $30 shop credit when you sign up for a Miss to Mrs Box subscription! Deal applies automatically, just visit and subscribe. Valid for new subscribers only.
---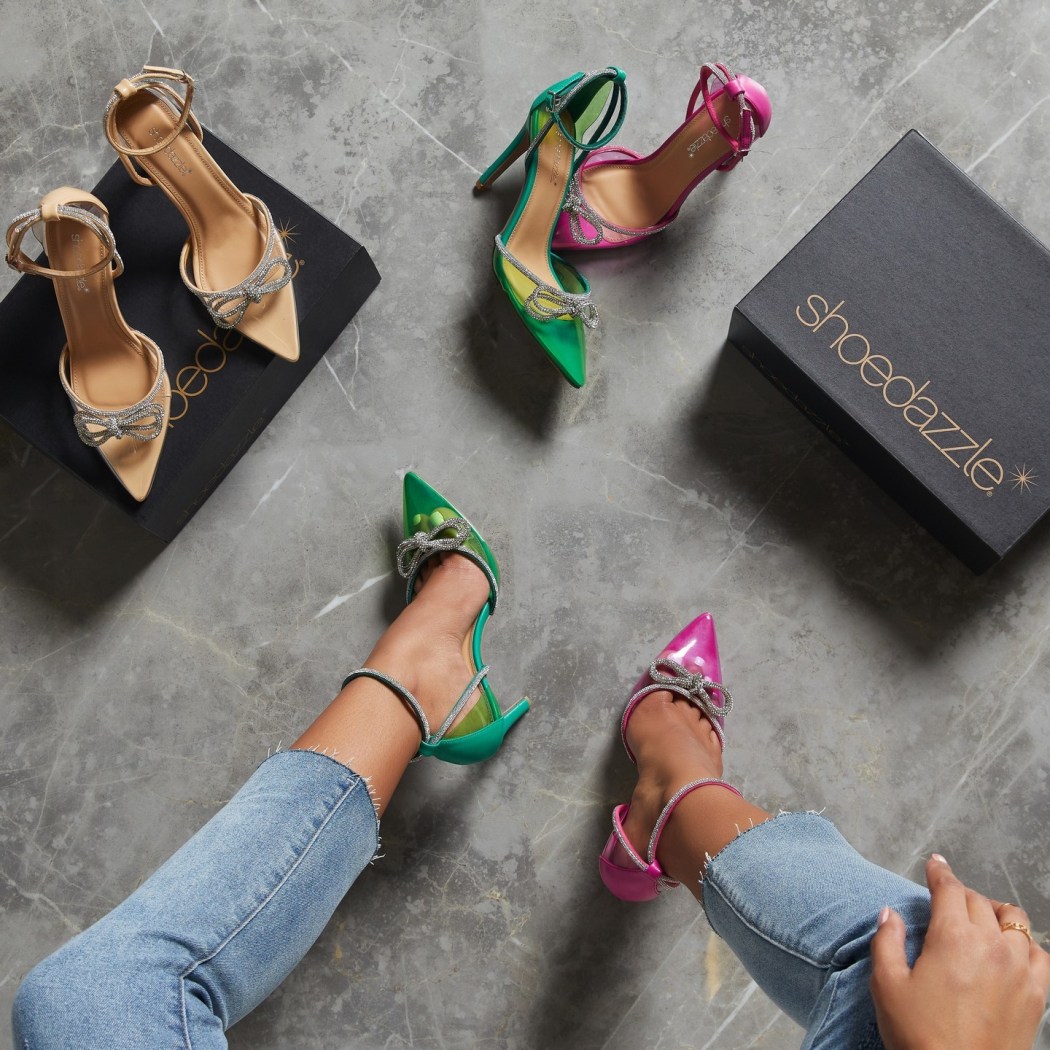 Image from: ShoeDazzle
What You Get: If clothing subscriptions exist, then there must be shoe subscriptions too! ShoeDazzle keeps it classy and sassy by sending footwear that suits your style and preferences. This subscription acts as a personal stylist, providing you with the most up-to-date shoe trends. They offer a wide variety of options, including heels, flats, boots, and sneakers – your pick! You'll find lots and lots to shop as there are dozens of new arrivals every month! Shop until your heart's full and receive fancy pieces at prices that fit your budget.
Deals:
Get your first pair for $10. Use this link to get the deal.
Get 50% off your entire order! Use this link to get the deal. Valid to new VIP members only.
---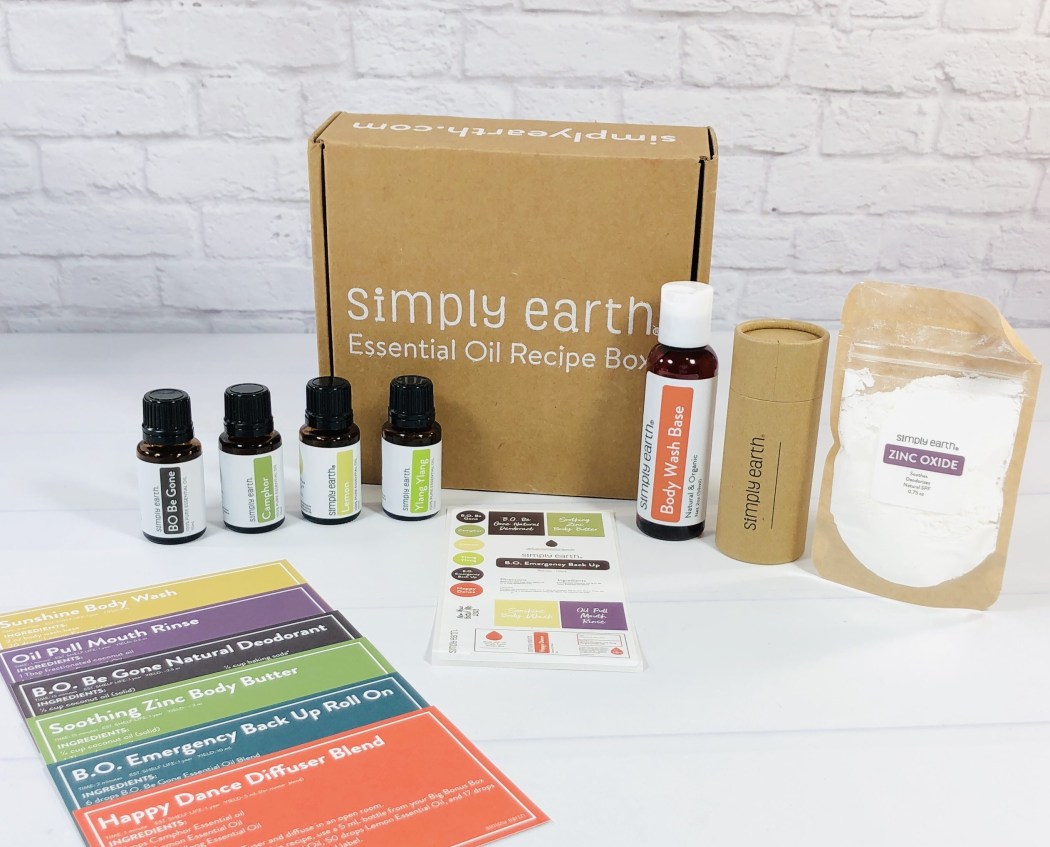 Image from: our review
What You Get: Toxin-free products for the home? That's no problem with Simply Earth on your side! This monthly subscription box is so unique that it lets you create a home product using their recipe and pure essential oils sourced from the best family-owned farms around the world – no added fragrance or fillers, ever! Each original essential oil recipe box contains 4 full-size, therapeutic-grade essential oils along with 6 unique recipes tested and loved by a team of aromatherapists. It also includes the extra stuff needed to make them. On top of that, they donate 13% of their profits to organizations fighting to end human trafficking.
Deal: Receive a FREE Big Bonus Box with your first box. Deal applies automatically, just visit and subscribe. Plus, get a $45 gift card you can use for your next box or future purchases!
---
Image from: Half Baked Bus
What You Get: Half Baked Bus helps you find tranquility and be the best version of yourself every day! This brand brings multipurpose CBD lifestyle products that can be consumed easily and daily in low dosages. All products are handcrafted in North America and guaranteed to be non-toxic and high quality. Depending on the box you choose, you'll receive 3-4 or 6-8 items, such as CBD essential oils, perfume roll-ons, soap and bath bombs, aloe vera rub, candles, bath salts, and more. The subscription sometimes includes free event tickets, which is really unique in all subscription boxes! They even take pride in introducing their hippie bus, as each box is designed to be one. It's one-of-a-kind packaging, I must say!
---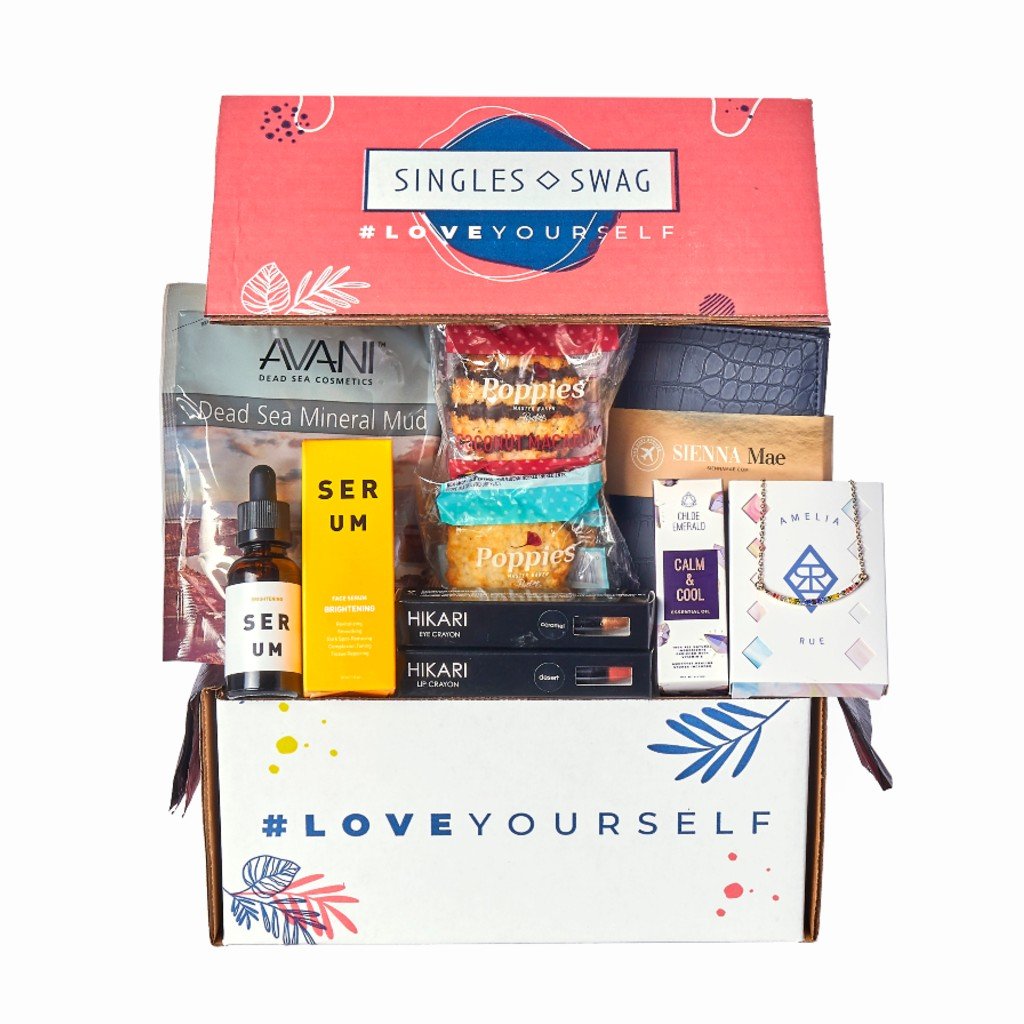 Image from: SinglesSwag
What You Get: SinglesSwag is filled with fun, unique, and stylish surprises designed exclusively for single women! Each box contains almost anything and everything fun under the sun, ranging from organic beauty products to yummy snack treats, trending fashion accessories, best-selling books, and more! Select from two plan options: SinglesSwag (7-8 items) or SinglesSwag Petite (4-5 items) – all full-sized. They hand-select each product with the mission to empower and inspire, allowing you to celebrate and enjoy singlehood and make you feel and look beautiful!
Deals:
Save 40% off your subscription! Use coupon code PUMPKIN.
Receive 20% off your subscription! Use coupon code HELLO20.
---
Image from: Desk Stash
What You Get: With Desk Stash, you'll never run out of innovative and quirky stationery supplies for yourself! This subscription provides you with the most interesting and unique desk and office items, whether you're a professional or a student. They want to inspire everyone to work more creatively and have fun doing so! Each box has an average retail value of $80 and includes 5-7 fun and funky products that can brighten up any workstation – no mundane yellow sticky notes, no aluminum paper clips, no common push pins, and the like! That's all the reason why it is included in the list!
---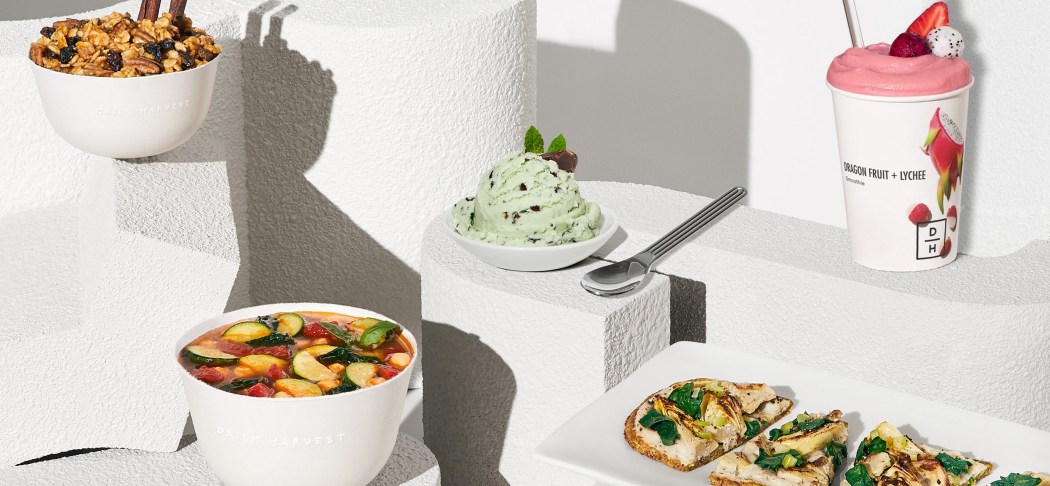 Image from: Daily Harvest
What You Get: If there's one easy and unique way to add superfoods to your diet, it is via Daily Harvest. Amazingly, this subscription uses fruits and vegetables for its one-step-prep, chef-crafted food offerings, which include smoothies, harvest bowls, soups, bites, oat bowls, chia bowls, and lattes! You can choose how many recipes you want in your box (9, 14, or 24) and how often you want them to be delivered (weekly or monthly). Simply customize your plan, unpack good food, and enjoy guilt-free meals your body is sure to absorb quickly and love!
Deal: Get $30 off on your first 9-item order; $40 off on your first 14-item order; and $65 off on your first 24-item order! Use coupon code HELLOSUB and Use this link to subscribe.
---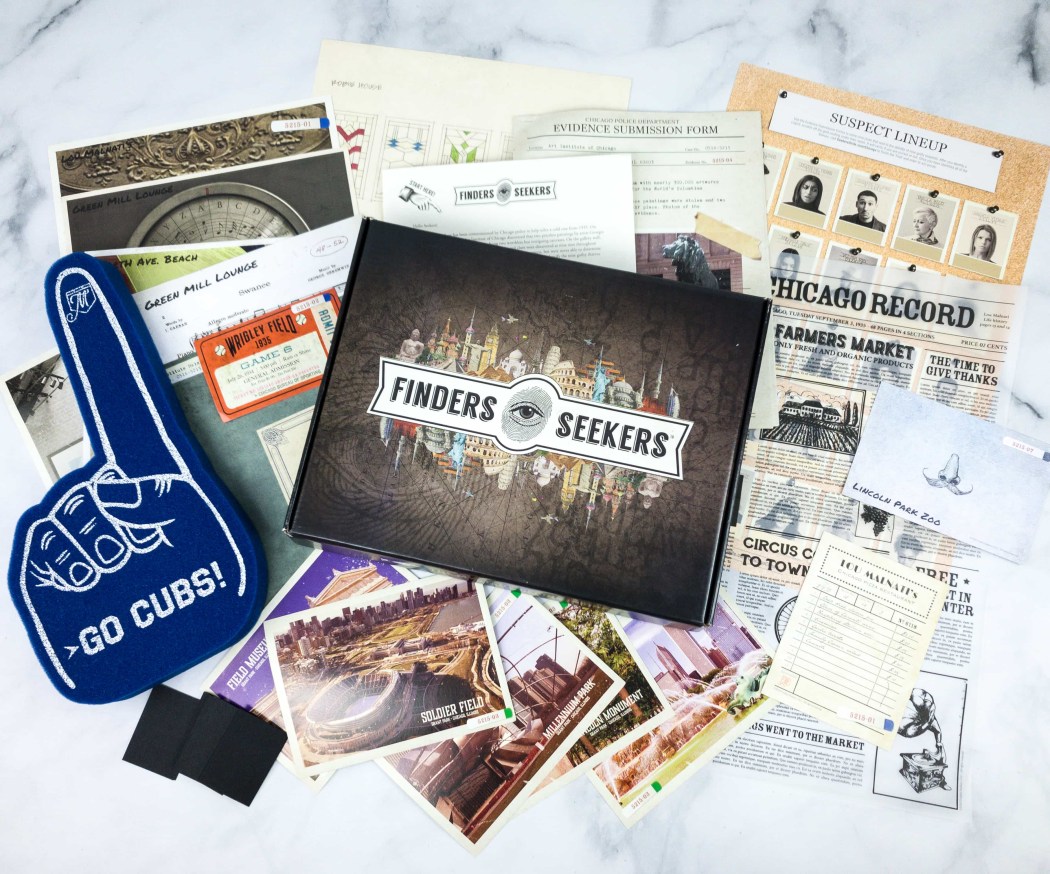 Image from: our review
What You Get: If you love playing sleuth, this box is perfect for you! Finders Seekers is the box subscription that takes you on a wondrous hunt each month made by an exclusive group of adventurers and intellectuals. Receive a curious package every month that initiates a fun and challenging 'Find.' You can explore world cultures by solving puzzles, decoding cryptic messages, and discovering underground societies. And the best thing is, successful Seekers can win prizes!
Check out the Finders Seekers Reviews to learn more about this subscription.
Price: Get the box for $30 monthly.
Deal: Get $5 off and free shipping Use coupon code HELLOSUB .
---
And that's our list of the best unique subscription boxes!
To find more must-have subscriptions, check out our list of all the best subscription boxes in every category!