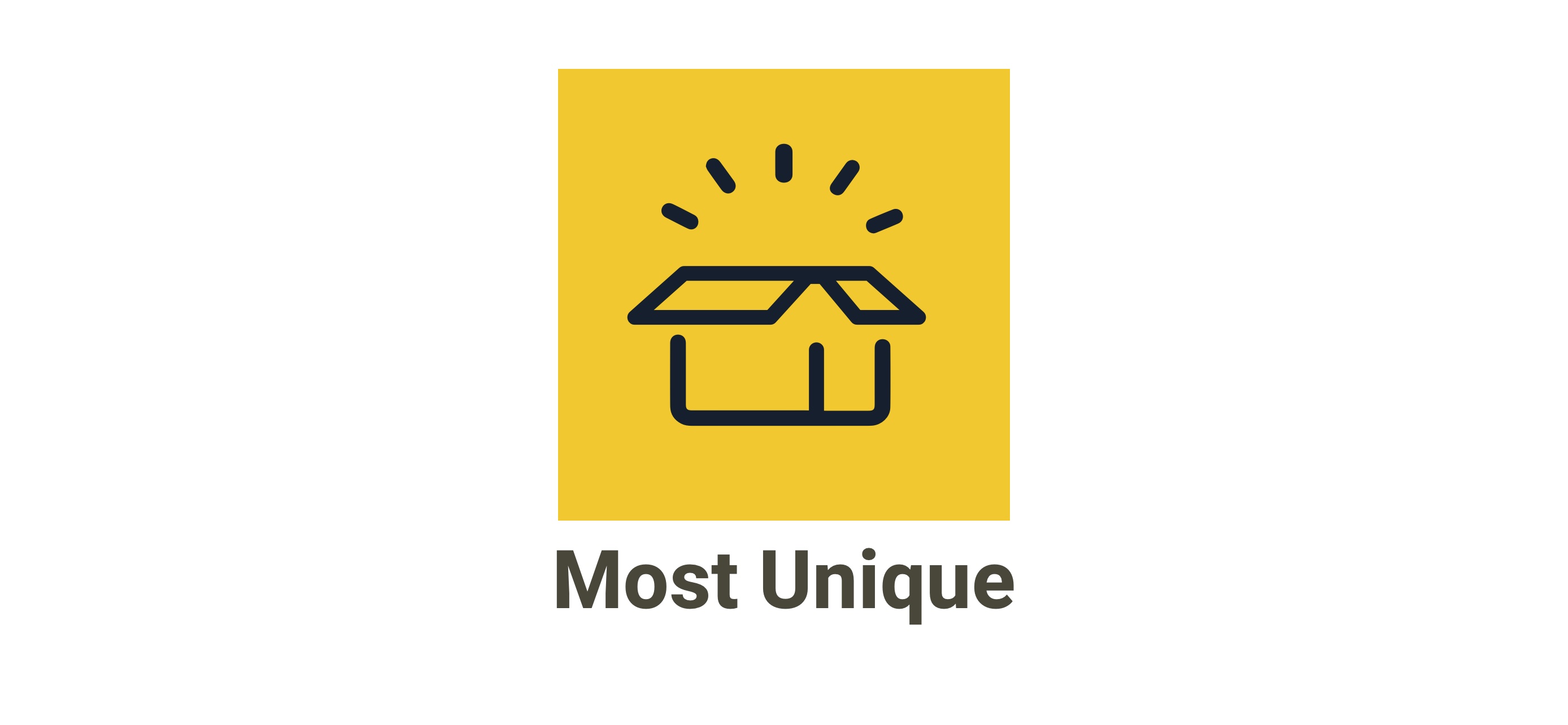 Subscriptions come in all shapes and sizes! No matter what your interests are, there's surely one that will appeal to you. Niche subscription boxes make it easier for you to get your hands on goodies that are otherwise hard to find in regular stores. It's like going to a specialty shop – except that all it takes are a few clicks and that they deliver the items straight to your home. These boxes include international subscriptions, fandom boxes, and more!
Our readers voted for the boxes that they think are different and are "one-of-a-kind"! Check out the best unique subscription boxes for 2021!
The Best Unique Subscription Boxes As Voted By Our Readers!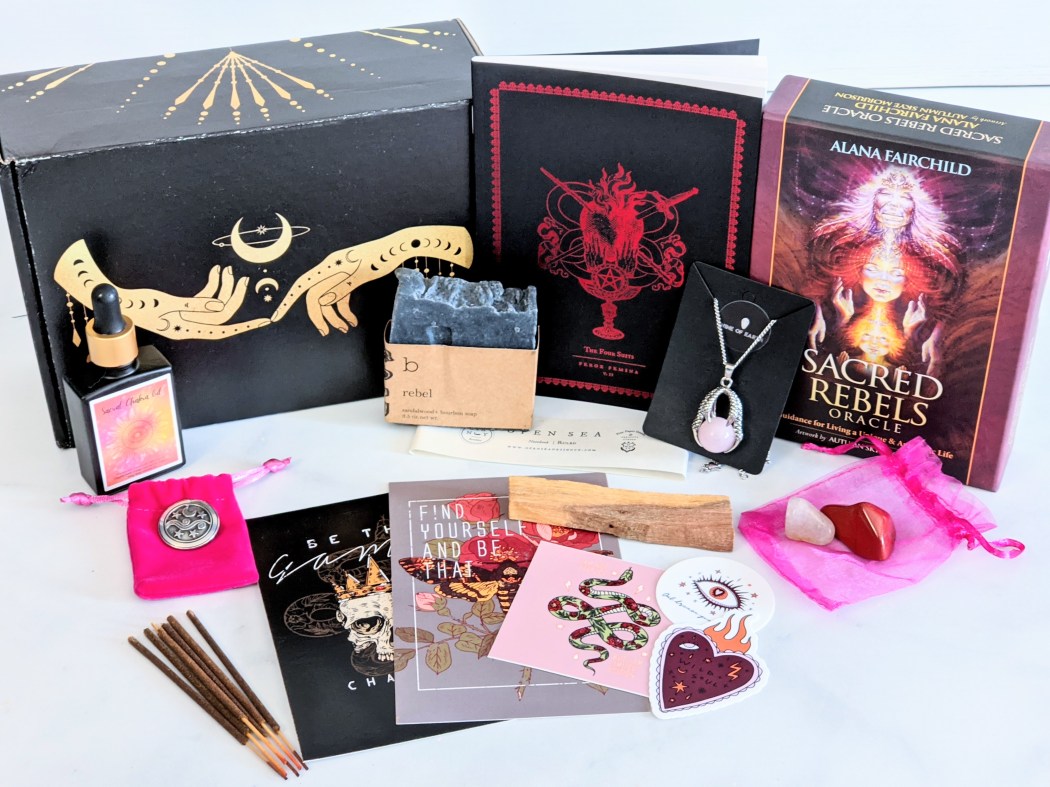 Image from: our review
A hidden gem!!! Every other month you receive a box with a Tarot or Oracle deck and many little extras… crystals, incense, etc. Great box!! 🙏 – Susann
Love the curation for these tarot/oracle decks boxes. The themes are awesome, fun and magical and the items that come are thoughtfully brought together into cohesiveness. Even the actual box matches the theme and can be kept for organization or decoration. Crystals, candles, you name it. Nine of Earth is one of my top favorite! A lot of love goes into these. They are a gem. – Juliane
Absolutely love this box, I get a new tarot or oracle deck along with jewelry or other related items for that box every other month. Great box for adding more tarot or oracle decks to my collection that I may not have heard of before. – Mindy
This is the most beautiful subscription box EVER. The items I received in these boxes are gorgeous and top notch. Everything is packaged so beautifully that it almost hurts to dig into each box. – Rachael D.
What You Get: Give guidance to your personal orbit with Nine of Earth. This subscription caters to witches and mystic loving women who like to step up their mystical routines. Every 2 months, you'll receive a box containing at least 6 witchy and lifestyle items, including a full-size Tarot or Oracle deck, a unique piece of jewelry, crystals, candles, books, and a lot more! Each box revolves around a theme and has over $ 100 retail value. Past themes include Forest Witch, Sacred Rebels, Mysterious Souls, Sea Witch, and more.
Learn more by checking out Nine of Earth Reviews.
Price: Get the box for $59.99 every 2 months.
Deal: Get 10% off on your first box! Use coupon code HELLO10.
---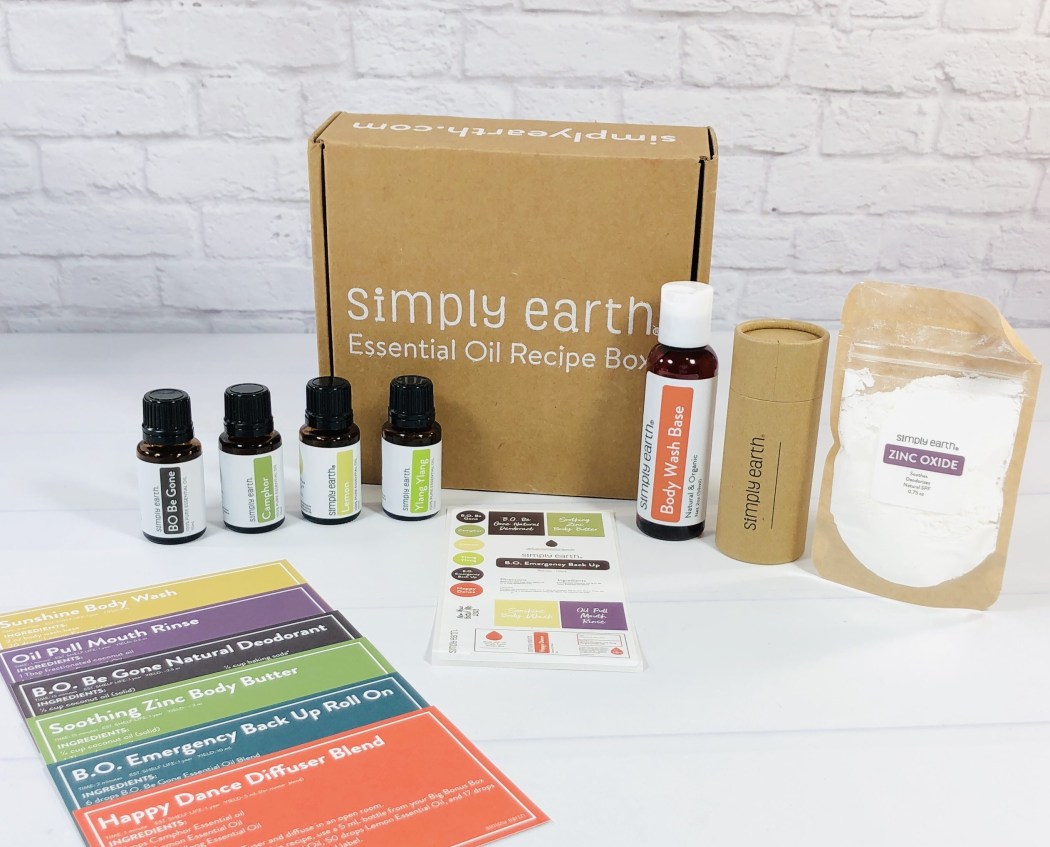 Image from: our review
What You Get: Create your own recipe every month with Simply Earth. This subscription is the original essential oil recipe box that helps you make your home toxin-free with the use of their pure essential oils sourced from the best family-owned farms around the world – no added fragrance or fillers, ever! Each box includes 4 full-size 100% pure therapeutic grade essential oils plus 6 fun new recipes that are tested and loved by a team of aromatherapists and all the extra stuff needed to make them! Be a member and unlock exclusive perks such as a free essential oil hero course, members-only sales, and access to an exclusive community who loves essentials oils as much as you do! They also donate 13% of their profits to organizations fighting to end human trafficking.
Read our past Simply Earth Reviews and see past box contents!
Price: A box costs $39 every month.
Deal: Receive a FREE Big Bonus Box with your first box. Deal applies automatically, just visit and subscribe. Plus, get a $40 gift card you can use for your next box or future purchases!
---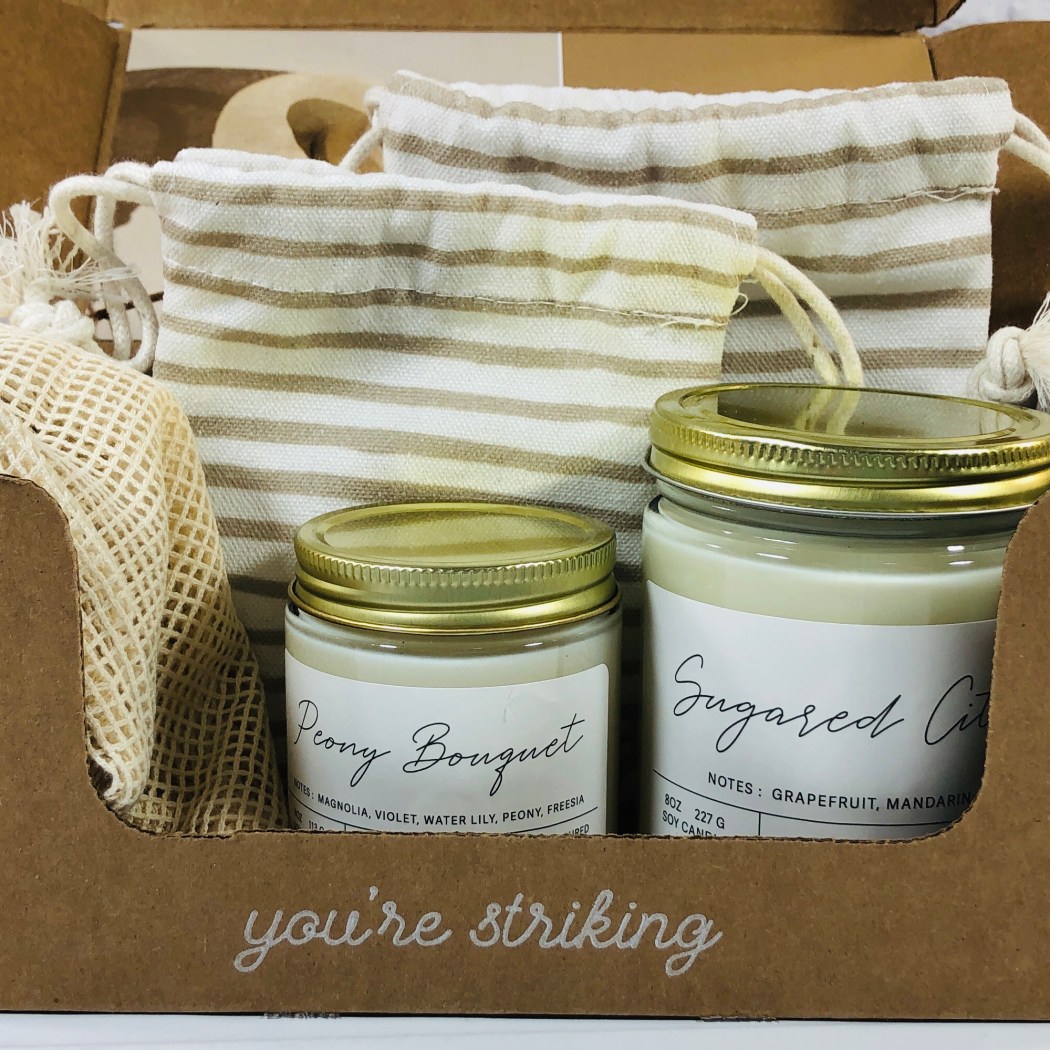 Image from: our review
What You Get: If you want to stay at home and uniquely bond with yourself, then you might find Vellabox amusing! This candle subscription offers artisan-made candles with lead-free wicks that can help elevate your home. Each candle is scented with premium fragrance oils that give a long-lasting aroma. Discover new fragrances with a new American artisan featured each month. Choose whether you like The Lucerna Box (one 4 oz candle), The Ignis Box (one 8oz candle), or The Vivere Box (one 8oz and one 4oz candle). Other than the candles, you'll also get a surprise gift! Pick your choice, strike a match, and let the scent linger in your home.
Wondering what scents they would send? Check Vellabox Reviews.
Price: Choose from: The Lucerna Box ($18) which includes a 4 oz candle monthly, The Ignis Box ($28) with an 8 oz candle monthly, and The Vivere Box ($38) with an 8oz + a 4 oz candle monthly. The biggest box includes free shipping.
Deal: Get 50% off your first box! Use coupon code HELLOSUB50.
---
Image from: our review
What You Get: Try something new and different each month with Trove. This quarterly subscription lets you travel to different parts of the world without leaving your home! They'll send you on vacation while supporting small and local businesses. Each box includes a live cooking class with a local chef, live cultural activity with a local artisan, special ingredients recipients can cook with, an easy shopping list for other fresh or pantry items needed, and printed recipe cards, plus snacks and other goodies from the featured region to support the local economy. Along with the products comes a virtual city tour and a Spotify playlist to help maximize the experience! Not only that, but you'll also receive a gift! What makes it even greater is that donate 20% of their profit directly to featured small businesses, artisans, or chefs in their host cities. With this subscription, you can bring the world to your home!
See more about this box at Trove Reviews!
Price: One-time purchase costs $129.99/quarterly box, or choose to subscribe for $123.49 and save!
Deal: Get $10 off your first box or entire subscription! Use coupon code HELLO10.
---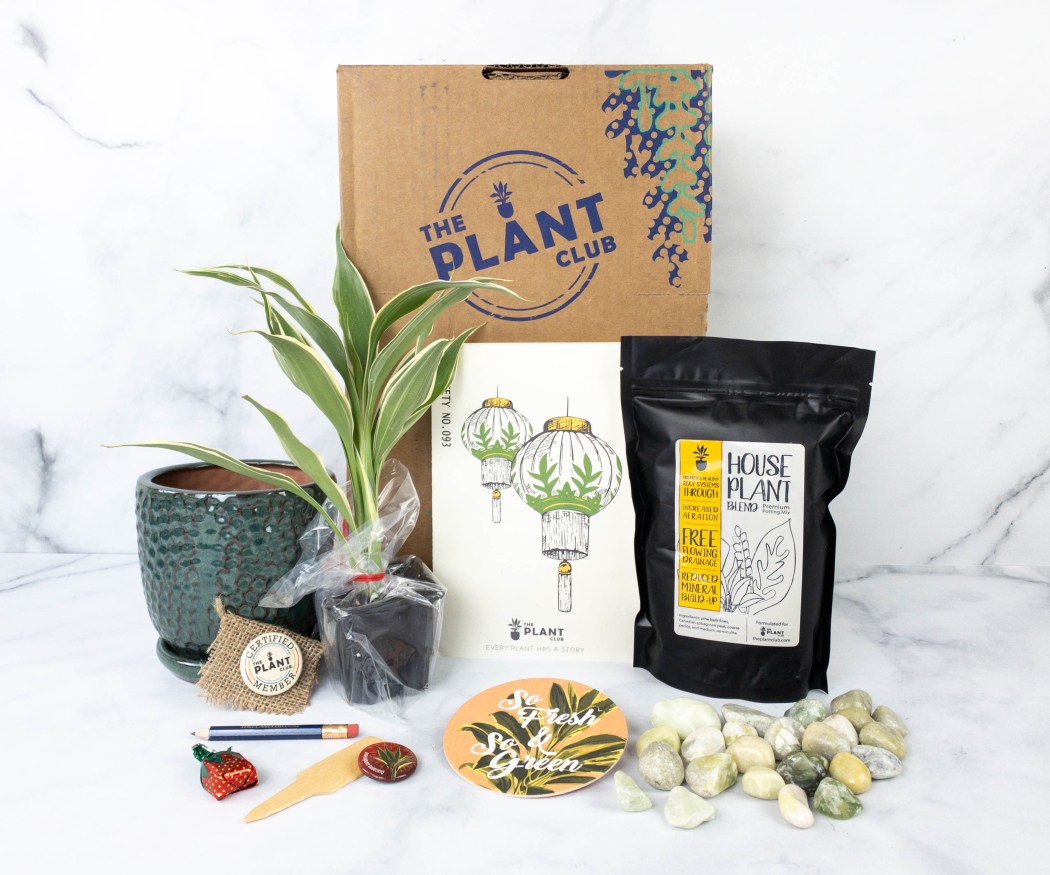 Image from: our review
What You Get: Discover the interesting world of plants with The Plant Club! Each month, you will receive a houseplant variety, and they also come with cute containers and accessories, and the subscription lovingly packs everything you need to easily assemble and care for your plant. Even during the cold season, the boxes are winterized!
See more at The Plant Club Review.
Price: Plant of the Month is priced at $39/mo.
---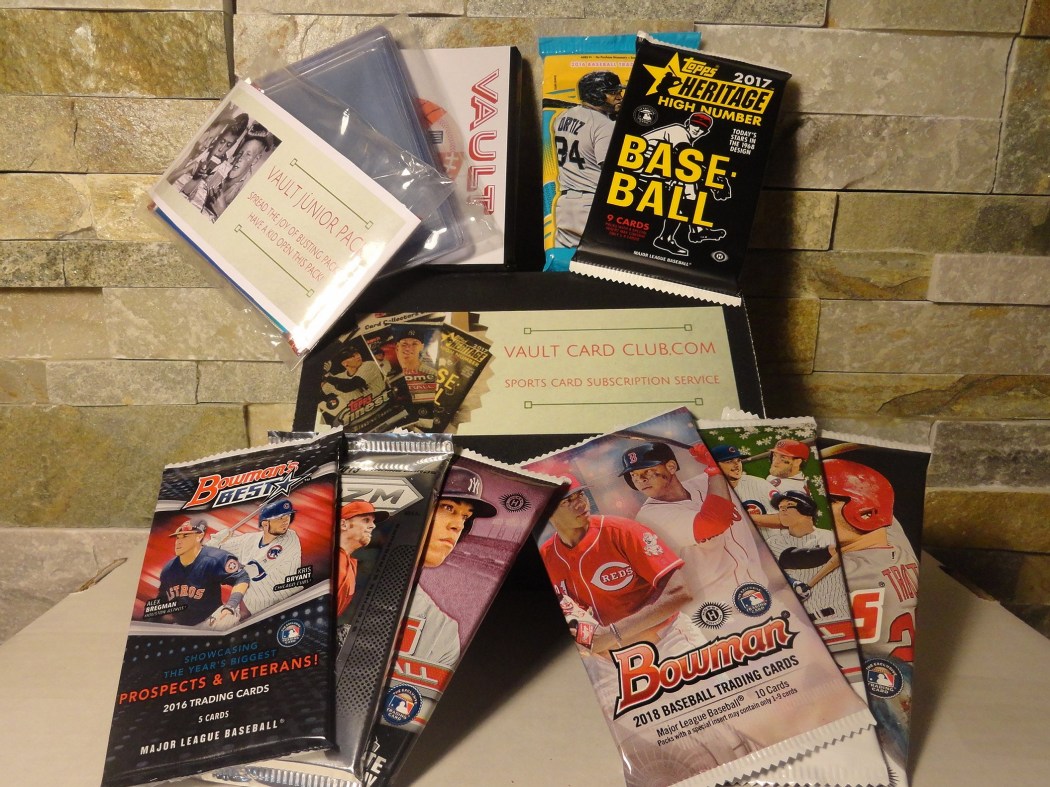 Image from: Vault Card Club
I used to collect cards when I was a kid and I started to collect again so I could share my love of football and baseball cards with my sons. I had no idea where to start as in, what brands to collect but Vault Card Club made it easy for me and my boys to collect cards by sending me random packs of some of the best brands on the market. My boys score at least 1 to 3 "hits" (autographs, jersey cards) in almost every Vault Card Club box that is sent! I highly recommend Vault Card Club for those looking to dive back into collecting sports cards as it saves the hassle of having to research which brands are best to collect! – Carlos S
What You Get: Sportscard collectors will surely be delighted with Vault Card Club. This sports card subscription service caters mainly to Baseball, Basketball, and Football fans. Choose which box you like (Experience, Deluxe, Hi-Roller, and Classic) and receive between 6-10 Hobby packs. You can also substitute one hobby pack for a vault pack, which includes auto's and relics. Each box also includes a Vault Junior Pack to share the experience with your son, daughter, nephew, or niece. Subscribers also have the chance to pull a golden ticket, where they can use to shop from the list of available high-end bonus items. If you want to add more to your collection, this subscription is a great deal!
Price: Subscription starts at $29.95 a month.
Deal: Get 20% off your first box. Use coupon code Newcust20.
---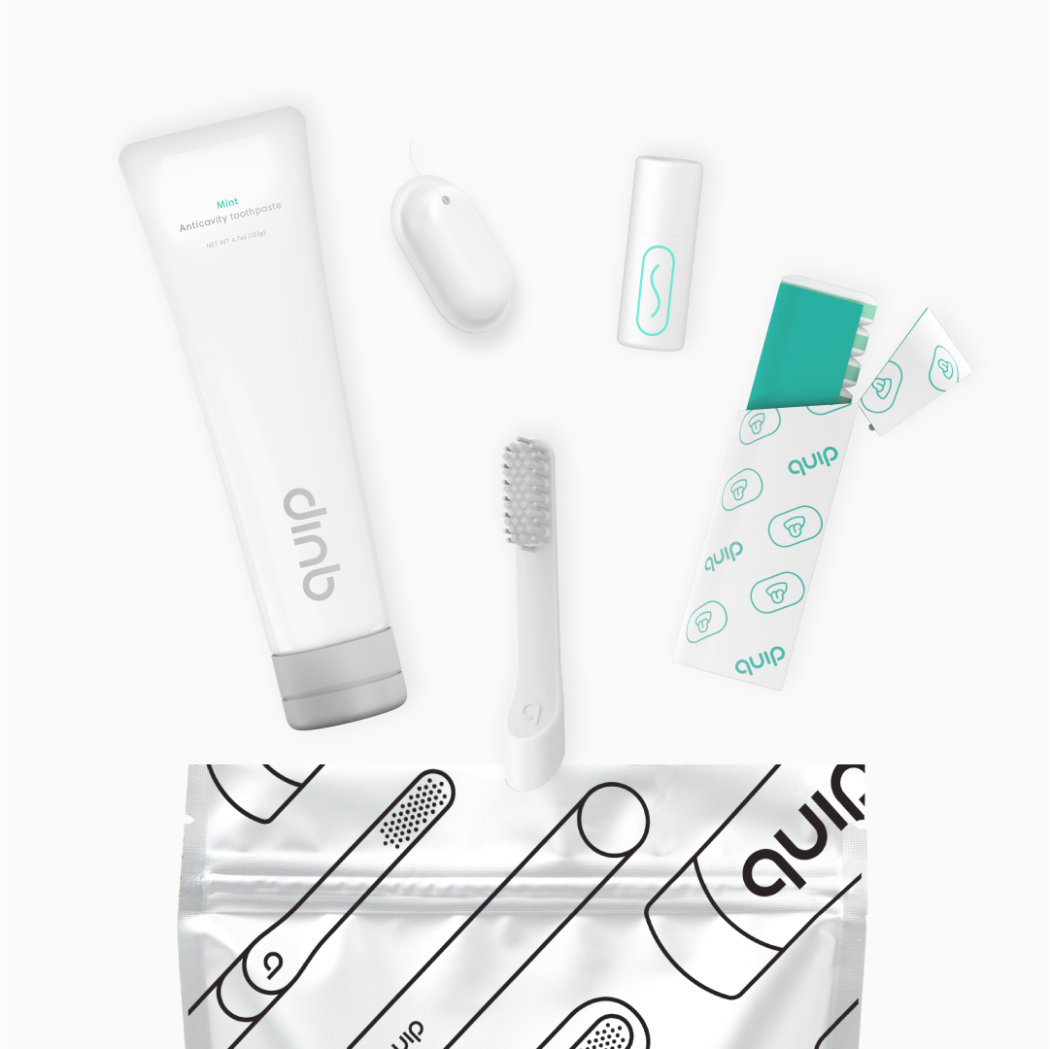 Image from: quip
What You Get: Keeping your mouth healthy will be easier with quip, as they made better oral care as simple as it can get. You can get the starter set that includes a sonic vibrating electric toothbrush with timer mode, a handy holder that can also stand, suctions that you can easily attach to the wall, and anti-cavity mint toothpaste. You can also get the refill plan that ships every quarter.
Check out our quip Reviews to know more!
Price: Starter Kits prices start at $30. Brush head refills with battery is $5 per quarter.
---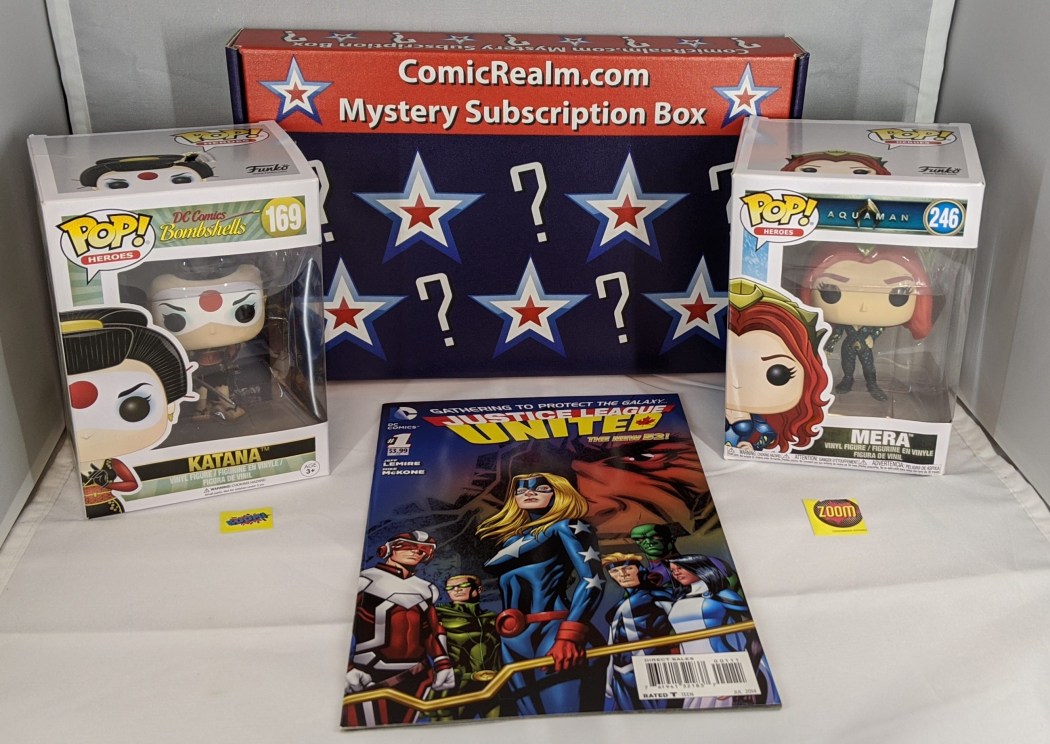 Image from: ComicRealm
ComicRealm delivers every month with personally curated boxes to each individual and the value of each box is usually double or more than what you paid. Great mystery subscription box! – Spidermonkey
Definitely an excellent choice for a box if you are a comic book or graphic novel enthusiastic. – Chaitali
I had this subscription for two years and adored it! They work hard to customize the selections for you. Its a great value too! Wonderful customer service. – mecularmuse
This is such a niche gift! Love it! – Ro Levine
What You Get: If you're fond of reading comics and loves collecting them, ComicRealm is the source you're looking for! Get the comics you love with their mystery box offerings. Each month, you'll get a surprise package that has a value doubled or more than what you've paid for, and it contains 4-5 hand-selected items like TPB/Manga, variants, signed & remarked comics, and more depending on your chosen subscription. It features comics from companies like DC, Marvel, Image, Dark Horse, and more.
Price: The subscription costs start at $19.99 per month. Get savings when you choose a prepaid plan option!
Deal: Save 10% off every month in your subscription! Use coupon code COMICS10. Excludes already discounted 12 month subscriptions.
---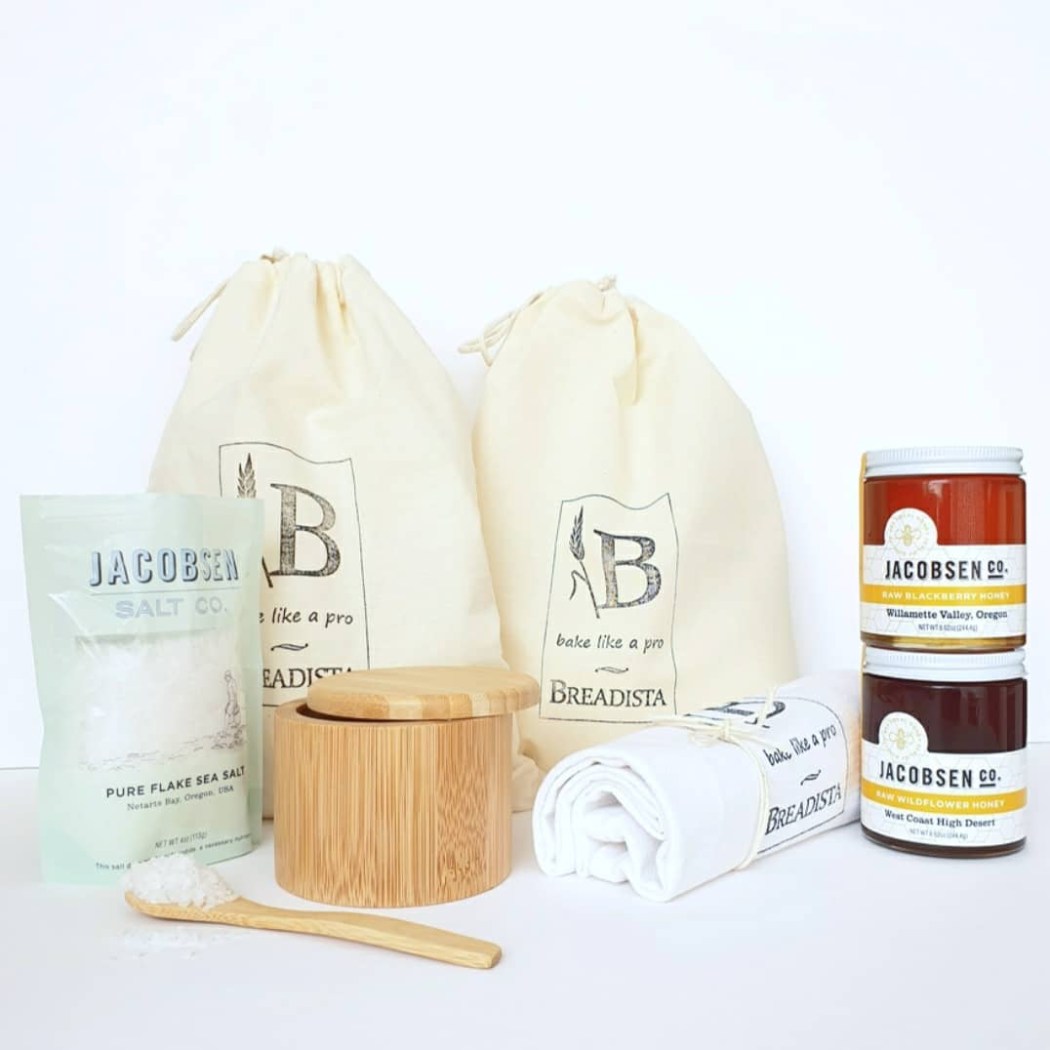 Image from: Bread Baking Box by BREADISTA
What You Get: Bread Baking Box by BREADISTA makes it easy for bread lovers to bake at home. They send monthly baking boxes filled with all the ingredients needed for warm, delicious homebaked bread. These ingredients are pre-measured, so all you need to do is add water, butter, or other dairy products (depending on the recipe), mix them up, knead and bake. Each baking box also includes a delicious spread, some practical add-ons, and a detailed instruction card that will guide you towards baking a perfect bread!
Price: 3-month subscription – $129; 6-month subscription – $252; 12-month subscription – $492.
---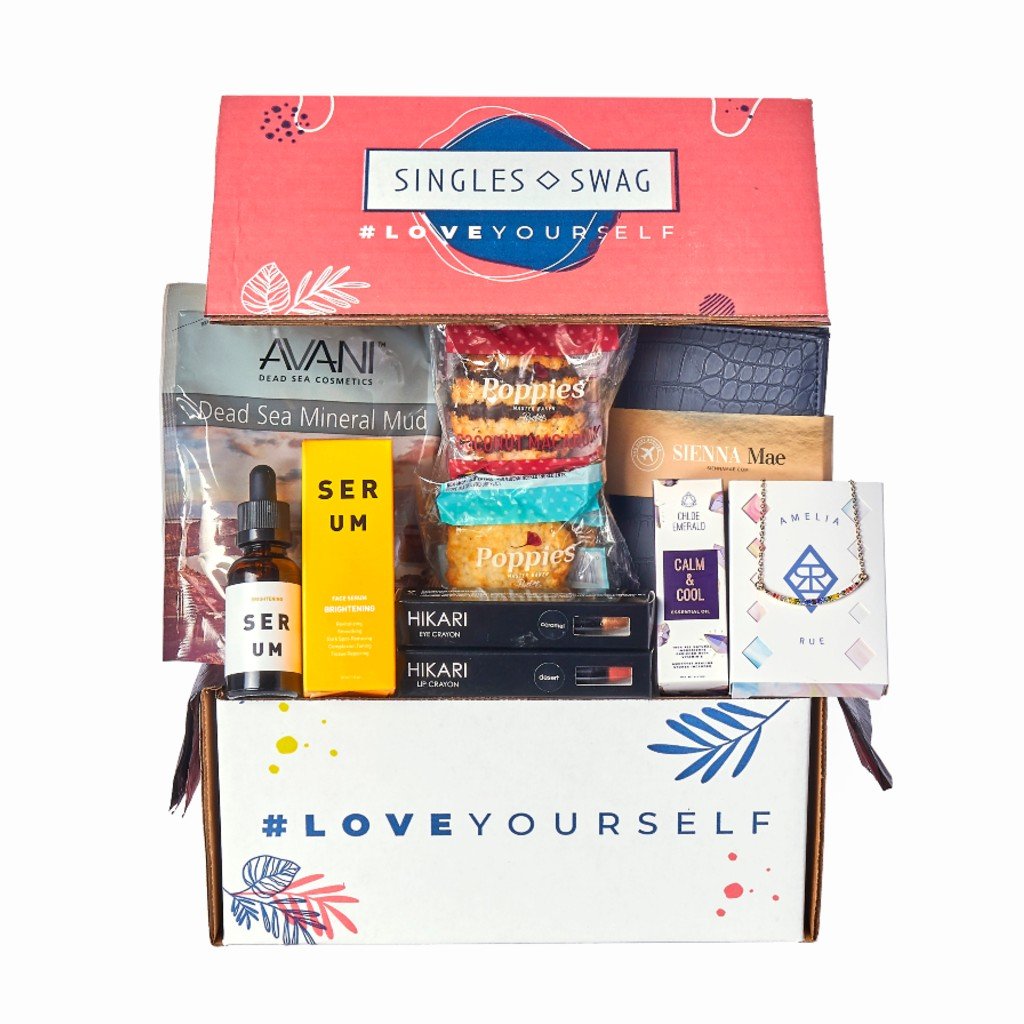 Image from: SinglesSwag
What You Get: SinglesSwag is filled with fun, stylish monthly surprises designed exclusively for single women. Each month, you will receive 5 to 7 full-sized products hand-selected for fabulous single women like beauty and skincare products, snacks, and more!
See the past boxes by visiting the SinglesSwag Reviews!
Price: Get the monthly box for $39.99, while the SinglesSwag Petite box is only $24.99 monthly.
Deals:
---
Image from: Desk Stash
What You Get: With Desk Stash, you'll never run out of stationery supplies. Whether you're a professional or a student, this subscription will give you the most unique desk and office items. They want to inspire everyone to work more creatively and have fun doing so! Each box has an average retail value of $80 and includes 5-7 fun and funky products that will make any workspace fun and admirable.
See cool stuff we've got by visiting Desk Stash Reviews.
Price: A box costs $45 per quarter.
---
Image from: Bama in a Box
Love, love, love – Mamie
What You Get: Support Alabama businesses by getting the Bama in a Box. You can get your hands on new Alabama-made products each month, delivered straight to your doorstep. Each shipment is an assortment of 5-7 food products and useful items such as homeware, jewelry, pet items, and more! It also comes with detailed information about each product and directions on where to purchase them directly. They also assure that you won't get the same product twice as each box contains a completely new array of products. Sit back, relax and wait for the box to arrive so you can experience what Alabama has to offer!
Price: Get the box for $39.95 a month.
---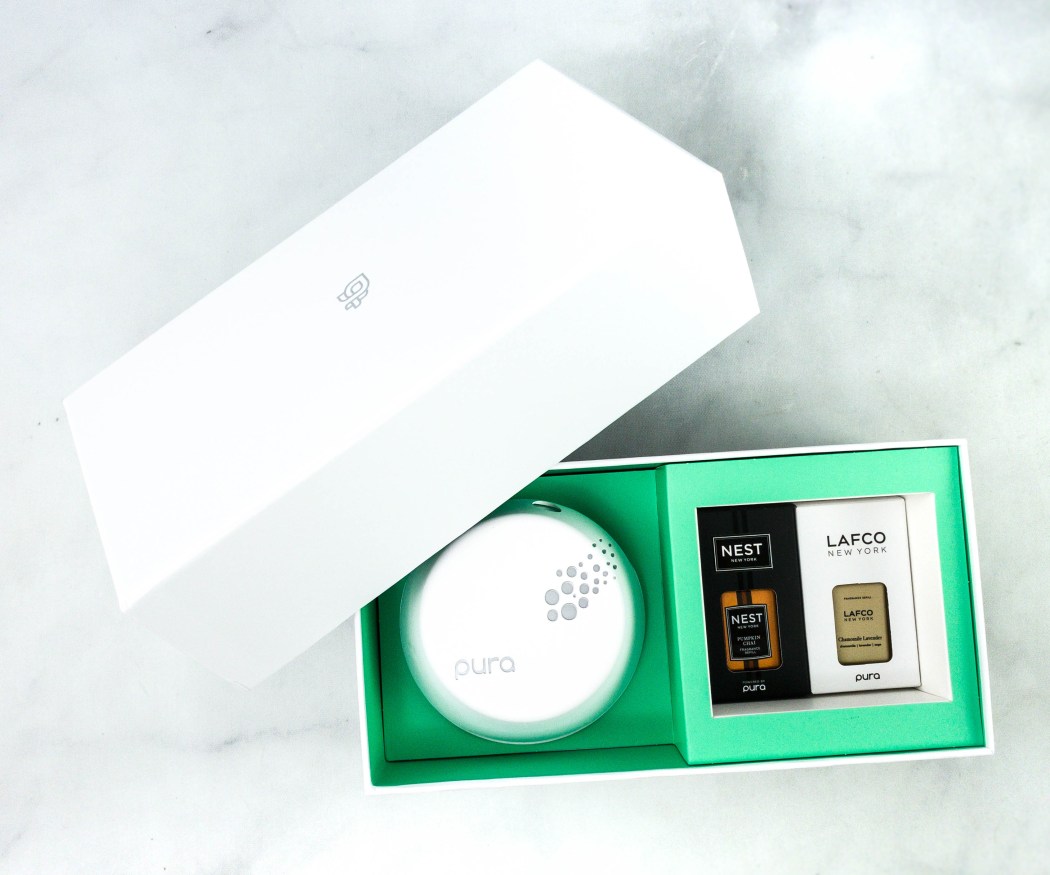 Image from: our review
What You Get: If you always think out of the ordinary, you might want to try Pura. It is a monthly subscription offering smart home fragrances in a unique way. These fragrances dispense scents at the intensity and schedule you choose, all with few taps from your phone! They use premium, designer-grade fragrances made from clean, pure, fresh, and quality ingredients, making it safe for you and your fam, as well as to your pets and the environment. Subscribe to get a 30% discount automatically on any fragrances you choose and receive exclusive deals and offers before anyone else!
See what scents we've got on our Pura Reviews.
Price: The Pura Smart Home Fragrance device costs $44 and the subscription price depends on the chosen fragrance, which varies from $11-$20.
Deal: Get 15% OFF your first box! Use coupon code HELLOSUB.
---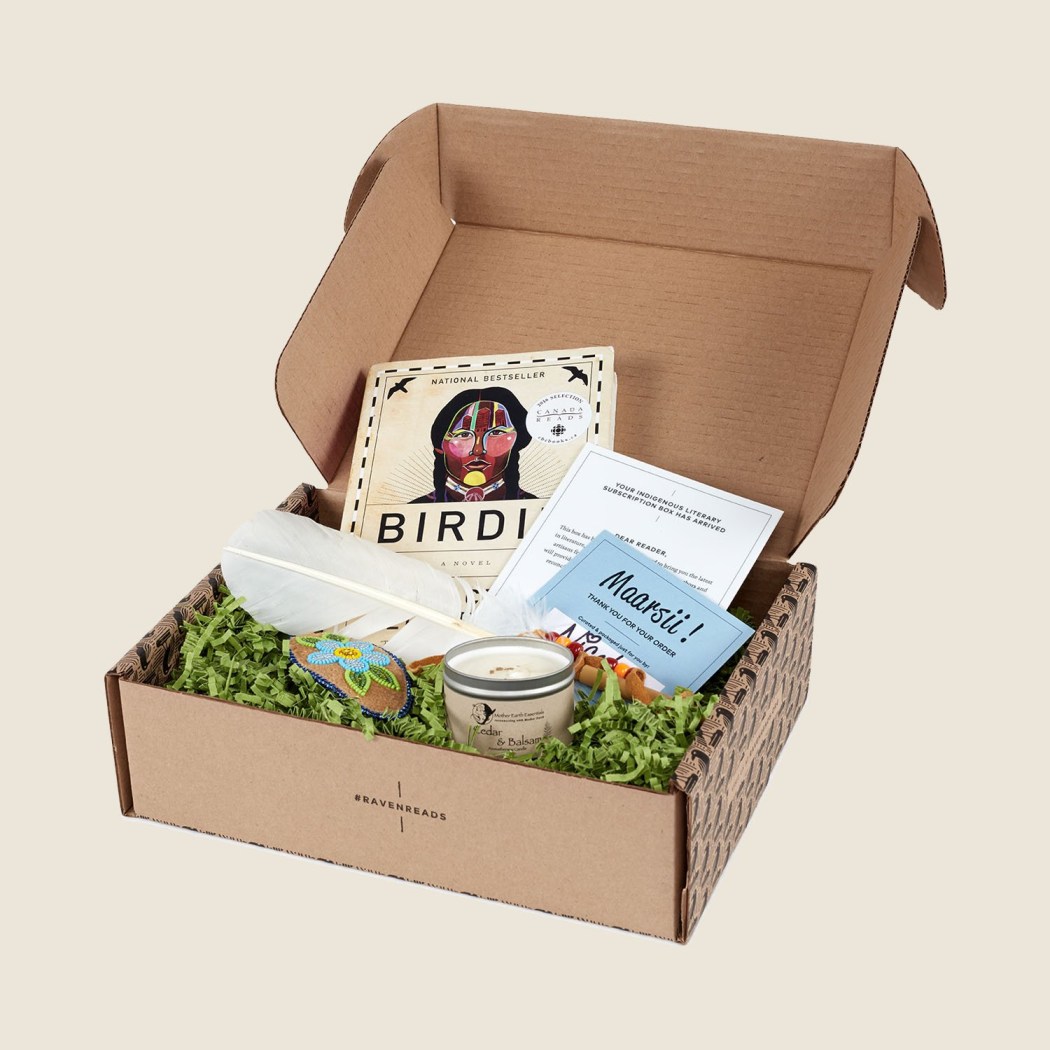 Image from: Raven Reads
I love Raven Reads because they curate amazing Indigenous authors and Indigenous designed bookish goods…The women at Raven Reads work tirelessly to make reading a magical experience for all! – Audrey

Makes my heart full to read books from these talented authors. – Mrs OB
What You Get: Raven Reads want the wider audience to experience incredible books, and that's why they send a carefully curated box containing top-quality Indigenous literature together with giftware. You can choose from two subscription boxes they offer – Adult Box, which includes a book written by an Indigenous author, a letter from the author, a culture card teaching about Indigenous culture, one hand-made craft or art piece, and one lit-themed trinket or Kids Box, which includes a beautifully curated collection of two or three children's book written or illustrated by Indigenous authors and a book diary card where they can journal their review of each book. This subscription makes the perfect resource for adults and children to learn more about Indigenous culture and history.
See Raven Reads Review for more information.
Price: Subscription costs $69.67 ($87.99 CAD) per quarter, with savings on Bi-Annual and Annual subscriptions. Shipping is free in Canada and a $5 Flat International fee per box.
Deal: Get 15% off your first box! Use coupon code TRYME15.
---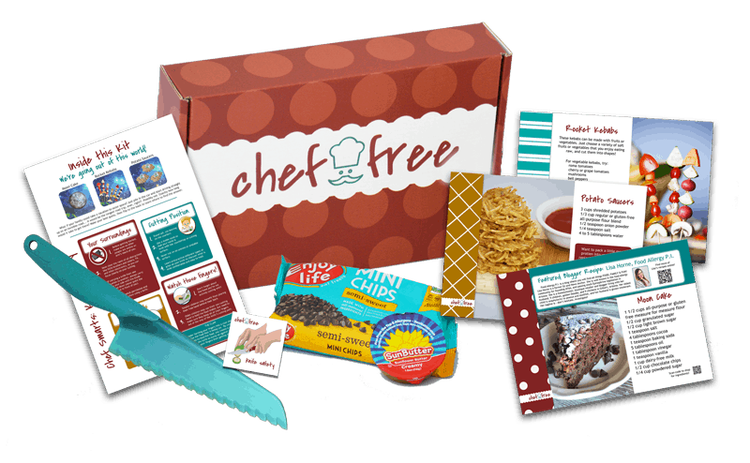 Image from: Chef Free Club
In today's busy household, parents and children hugely benefit from the guidance and motivation from CFC boxes to create something healthy and have fun too! I have IBD so with many food restrictions, this is especially helpful for my family.  – Findsyl
What You Get: Kids tend to enjoy food when they experience the fun of cooking, and that is what Chef Free Club is about. This monthly subscription encourages kids to learn how to cook for special diets and establish healthy eating at the same time using natural and real-food ingredients. Each kit they send includes easy-to-follow recipe cards, games & activities, reward stickers, themed educational resources, and more bonus surprises! There's also a new kid-friendly kitchen tool included in each kit so kids can have their own kitchen tool set – no box is the same! With this club, kids can have confidence in the kitchen and beyond.
Price: Membership costs $25 per month.
---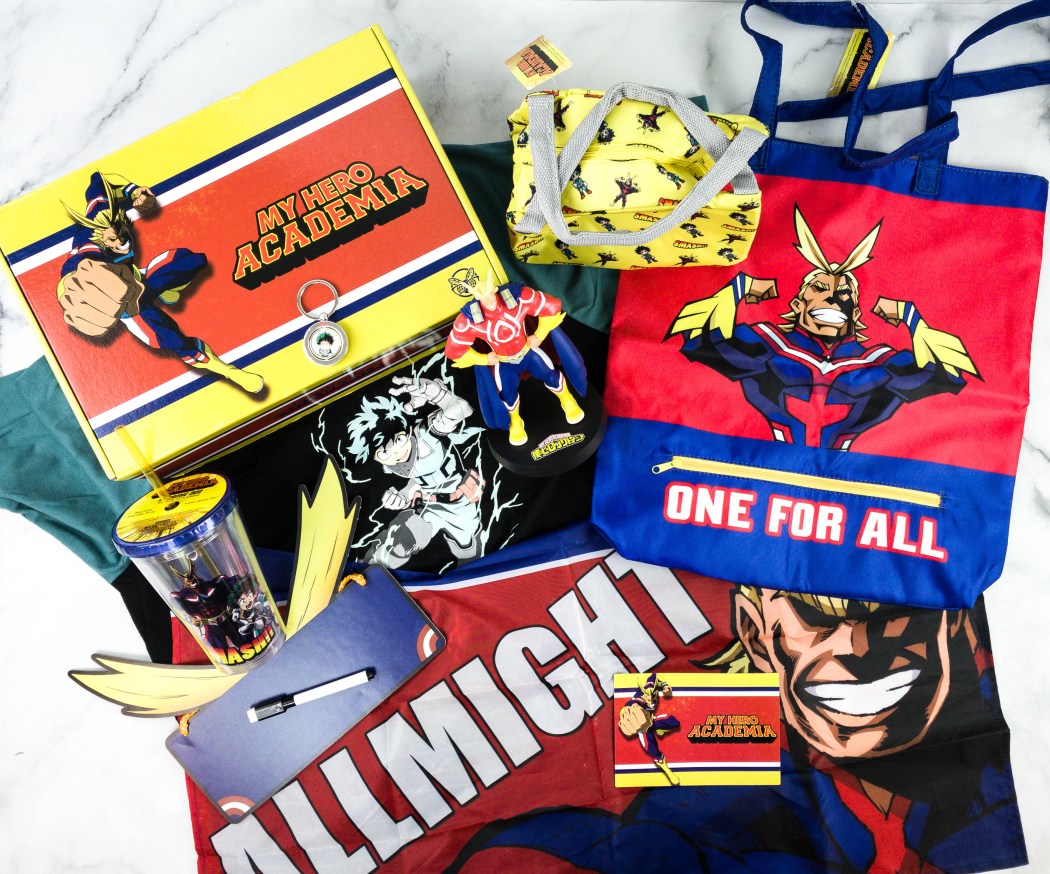 Image from: our review
What You Get: Are you a fan of Midoriya and the others? If so, My Hero Academia Subscription Box is what exactly you're waiting for! This quarterly subscription delivers exclusive My Hero Academia merchandise that's plus ultra! Each box includes 7 to 10 limited edition products based on the characters and iconic moments from the popular manga series that you can't find elsewhere! Such items are apparel, accessories, collectibles, stationery, homeware, decors, and more. With this subscription, you don't need to scour the market to find what can satisfy the fan in you.
Check out amazing past box contents on My Hero Academia Reviews.
Price: A box costs $39.99, or $35.99 a quarter when you subscribe to an annual plan.
---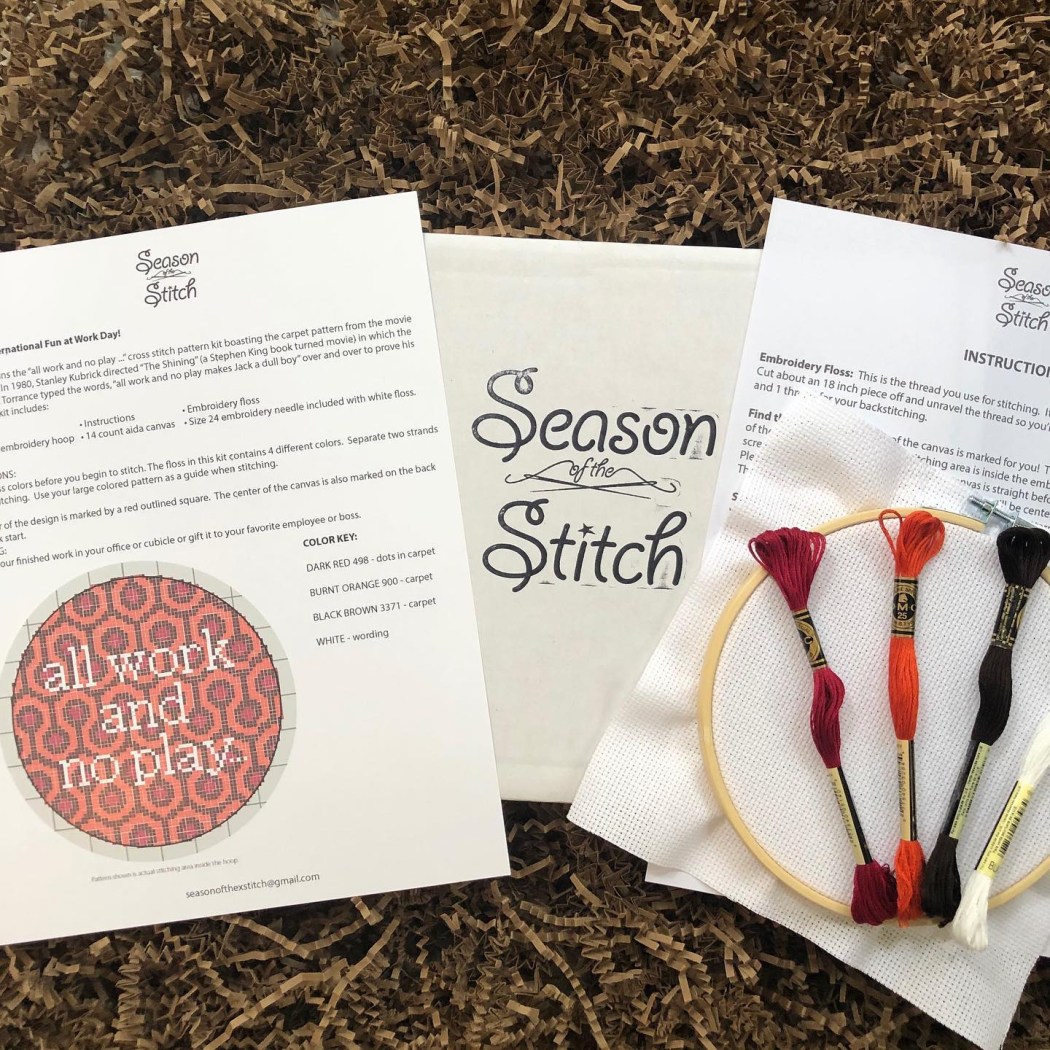 Image from: Season of the Stitch
What You Get: If you enjoy cross stitching, Season of the Stitch will accompany your love for it even more! Receive a box each month containing a 6-inch embroidery hoop, Aida canvas, 3 to 13 colors of floss, a needle, and a witty pattern about a quirky holiday of the month like World UFO day or Twin Peaks Day. It's classic handicraft + modern humor in one! With this box, you can create a lovely yet fun piece of art.
Price: 3-month subscription is $90, 6-month subscription is $165, and 12-month subscription is $300. Ships monthly.
---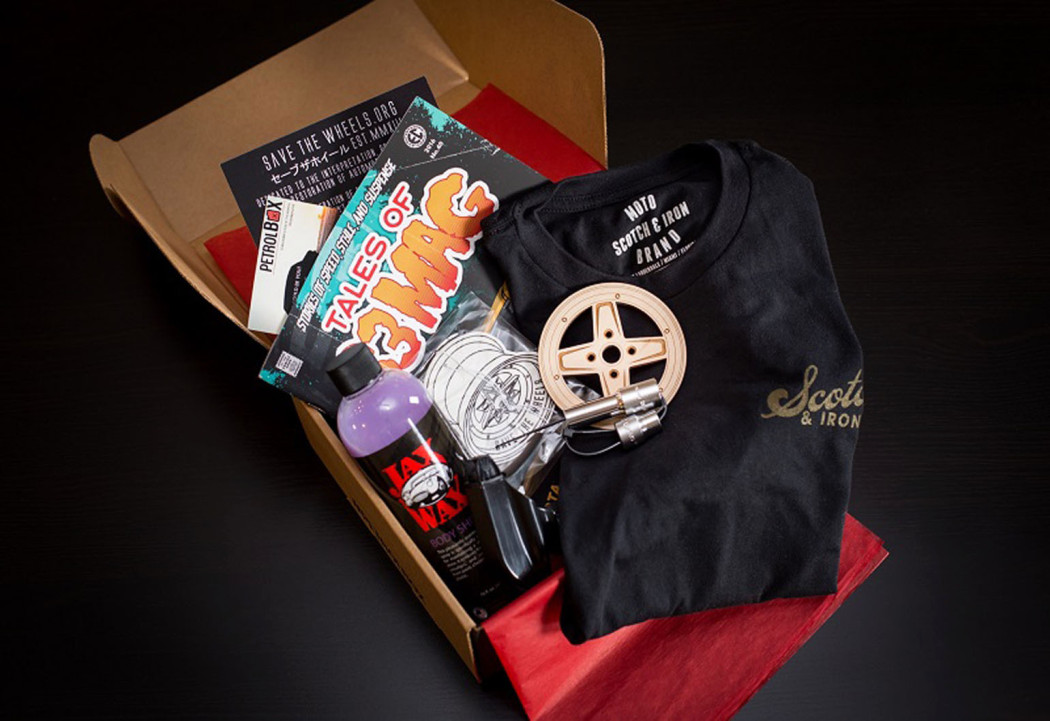 Image from: Petrol Box
What You Get: Petrol Box is a monthly subscription box for your car made by car enthusiasts. Each box comes with premium car items that may include tools, detailing supplies, apparel, gear, and more from top-notch brands and upcoming yet hottest brands and a chance to win a free set of Rotiform wheels! Choose from their 2 boxes: PetrolBox Premium, which contains 5-7 items, or PetrolBox Basic, which includes 2-3 items. If you want to get quality items, this box doesn't disappoint!
Price: The PetrolBox premium costs $39.95 per month and it's $19.95 per month for the classic box. Get savings when you prepay for more months!
---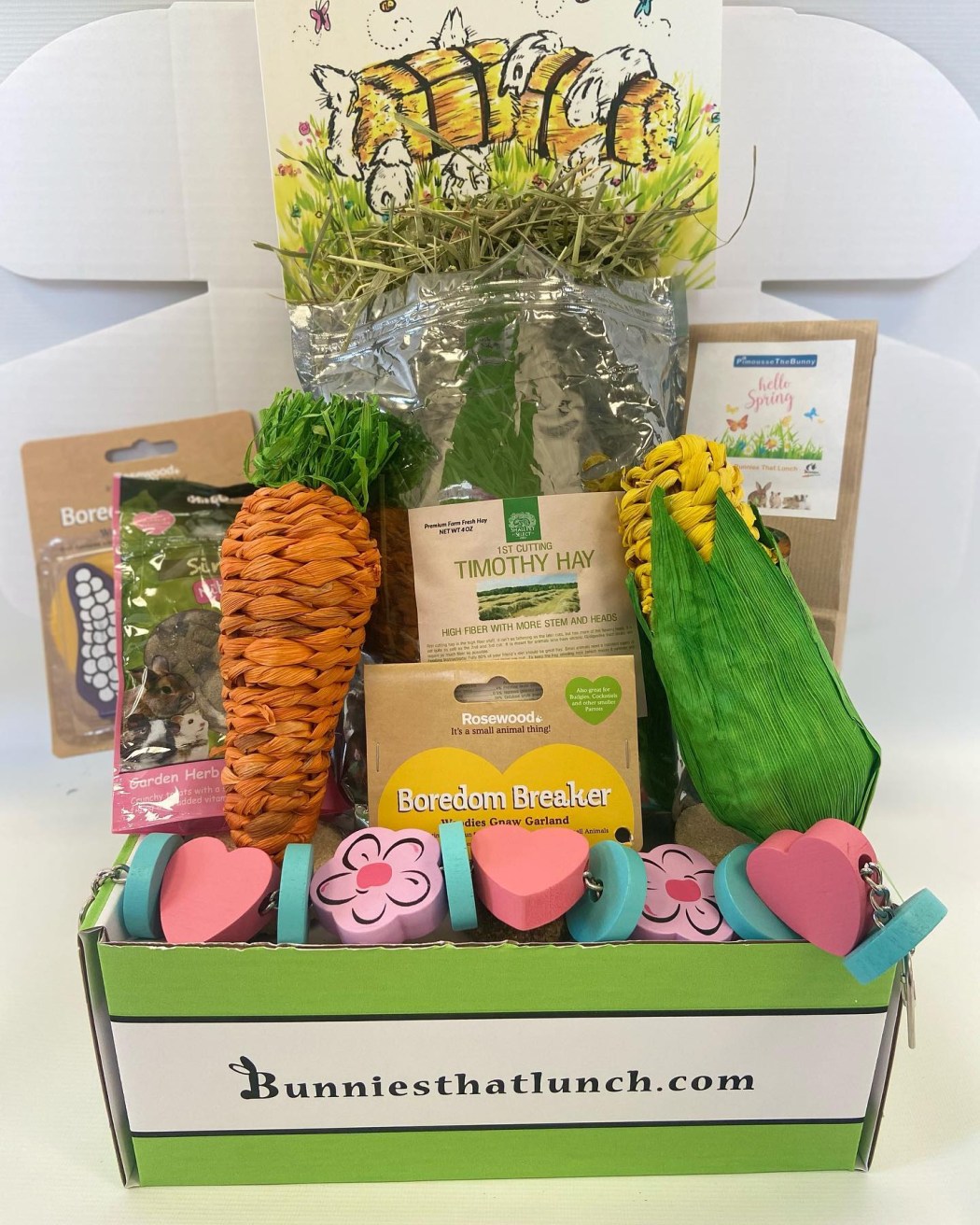 Image from: Bunnies That Lunch
What You Get: For rabbit parents, there's a subscription box that will send lots of joy to your door each month. Bunnies That Lunch is on a mission to bring luxury to every bun out there! This monthly subscription box is jampacked with carefully selected toys and healthy treats, approved by bunnies and packed with a whole lot of bunny love! To keep things more exciting for both the owner and the bunnies, contents change each month. Your bunnies will surely leap happily when you give them this box!
There's also the Doggies That Lunch for dog lovers and Kitties That Lunch for cat owners.
Price: Subscription costs £17 (about $23 USD) per box, or less on longer plan terms.
Deal: Get 10% off on your first order! Use coupon code HELLO10.
---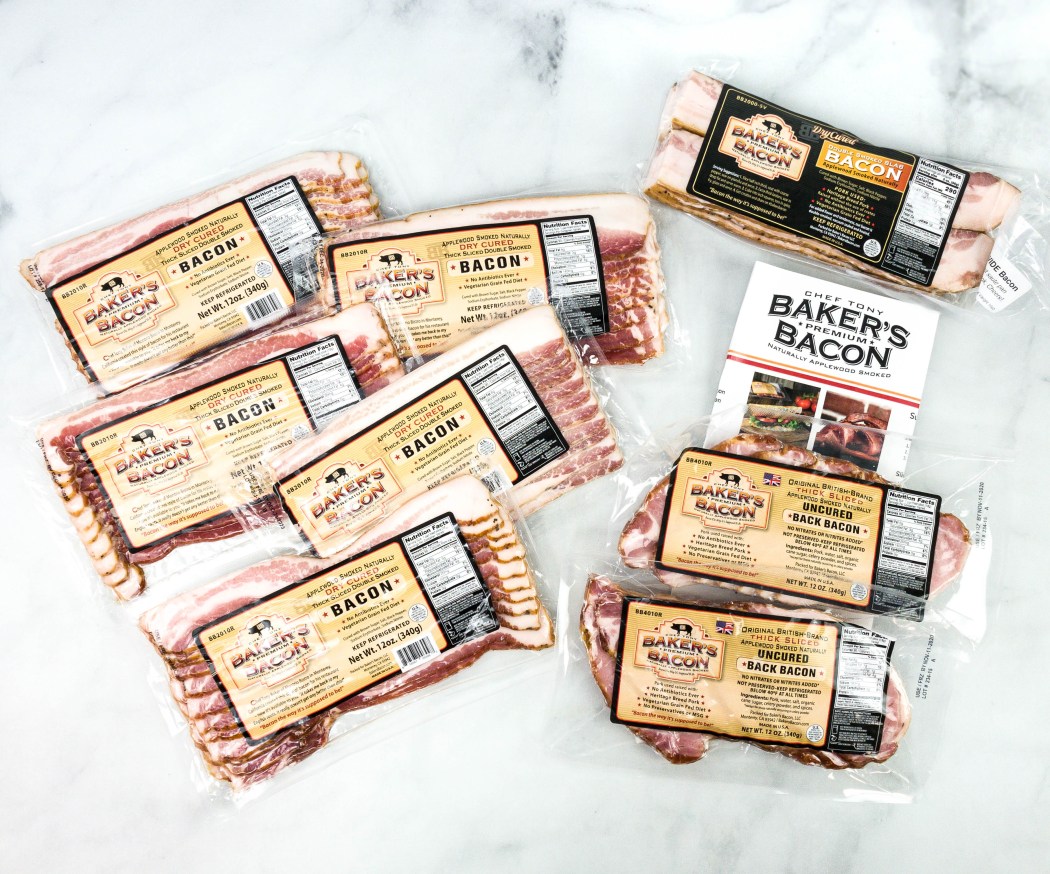 Image from: our review
Each month they send a large printed piece with great photos and recipe from well known celebrity chefs with video links from the chefs themselves.  Really well done with great packaging. – Tony B
What You Get: Craving for some bacon to hype up your day? Baker's Bacon leads the way! They ship perfectly flavored artisan bacon straight to your door each month. These are responsibly sourced from vegetarian-fed, humanely raised, antibiotic-free heritage breed pork, cured in small batches, and has the perfect balance of smoke, sugar, and salt! Each shipment contains five 12oz packages of thick-sliced double-smoked bacon, two 12 oz packages of thick-sliced uncured back bacon, an additional surprise cut that changes every month, and a chef-curated seasonal recipe!
Learn more about this subscription on Baker's Bacon Reviews.
Price: A box costs $95, and you can choose if you want to receive a box every month, or every 2, 3, 4, or 6 months.
---
Image from: Half Baked Bus
Handmade CBD topicals with brands weed bus logo that always make me smile. – Virginia

Lab tested handmade CBD topicals for the HIPPIE in all of us. – Hannah R

Monthly CBD, bath salts come inside stash jar. – Jeff

Weed bus CBD topicals in a tiny home box for the hippie in all us. – Ricky
What You Get: One option for you to shop CDB products is through Half Baked Bus. They offer CBD lifestyle products to help you find tranquility and be the best version of yourself every day. This brand aims to bring multipurpose products that can be consumed easily and daily in low dosages. They also take pride in introducing their hippie bus as each box is designed to be one! Every product is handmade in North America, and they ensure that it's of high-quality and non-toxic. Get 3-4 CDB items when you choose Vannah Box or pick Half Baked Bus Box, which has 6-8 items, exclusive giveaways, and free event tickets. Such products include CDB essential oils, perfume roll-ons, soap and bath bombs, aloe vera rub, candles, bath salts, and more.
Price: Boxes start at $49.99 per month, or less when you subscribe to longer plans!
---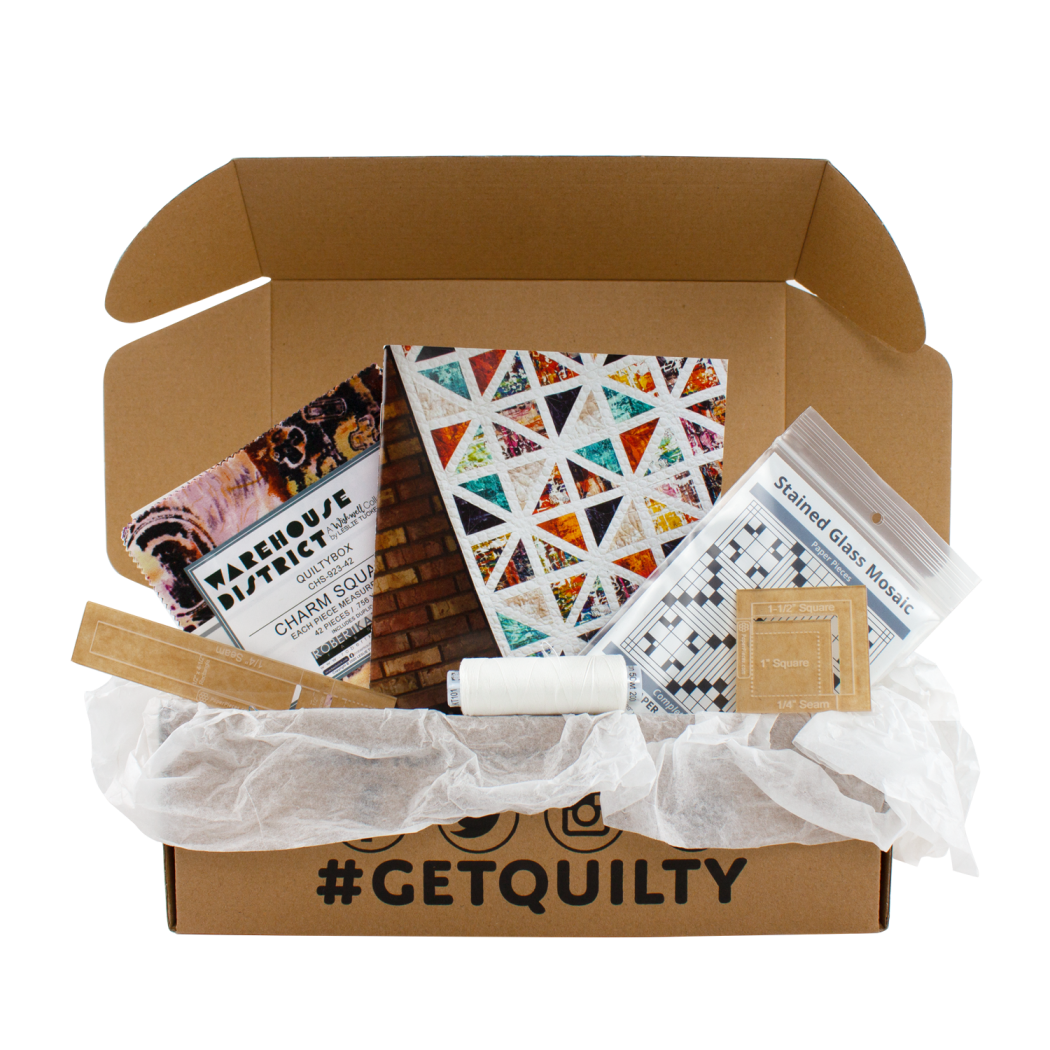 Image from: Quilty Box
What You Get: Quilting is definitely a fun hobby to do. It is a process of sewing two fabrics together to create a thick padded material that can be used as covers, blankets, or even clothing. Indulge in a quilty pleasure with Quilty Box. It offers 2 yards of fabric, a small spool of thread, and one or two notions and tools each month. They will also send you a mini-magazine called Bundles of Inspiration that contains articles from their featured artist, tips, and patterns!
Check out Quilty Box Reviews to find out more!
Price: Boxes start at $48 per month with saving when you choose a longer plan term.
---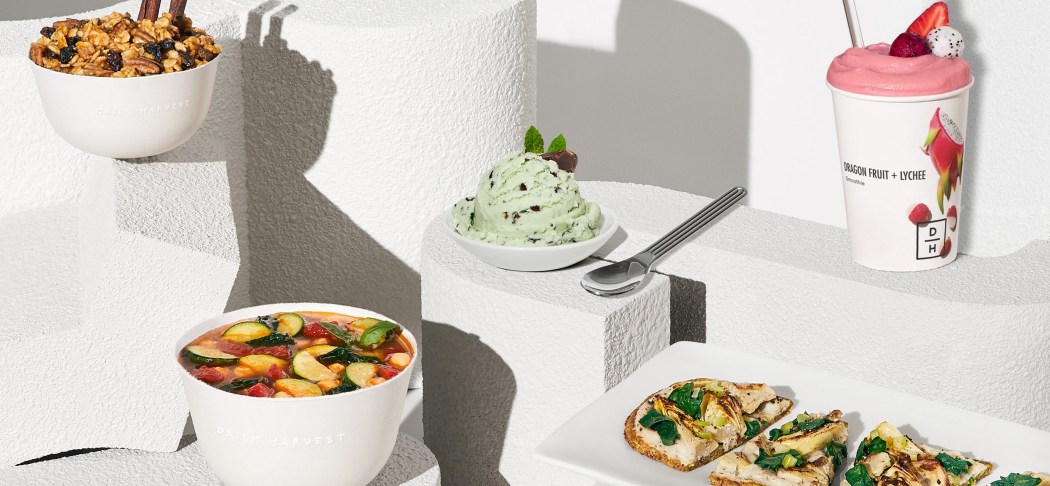 Image from: Daily Harvest
I like the quick on-the-go access to high quality food. – Shana
What You Get: Daily Harvest uses fruits and vegetables to make their food offerings, which include smoothies, harvest bowls, soups, bites, oat bowls, chia bowls, and lattes! Subscribers can choose how many recipes they want to receive (9 to 26) and how often they want it to be delivered (weekly or monthly). You can also take their quiz and get started with a custom taster box!
Check out Daily Harvest Reviews for more information!
Price: Starts at $48.91 per week for Oat, Forager & Chia Bowls and Lattes; $66.91 for Smoothies, Mylk, Soups, and Bites; and $75.91 for Flatbreads, Harvest Bowls and Scoops. Get the medium box (14 items) and save $10 or the large box (24 items) for $20 savings.
Deal: Save $25 on your first box! Use coupon code HELLOSUB and Use this link to subscribe.
---
Image from: The Very Good Butchers
Amazing food from an even MORE AMAZING source… BEANS! It feels good to eat good at a fair price and know you're making the conscious choice to reduce the harm you cause on the animals, the planet and on your own peace of mind. – AJrasfaV

Awesome vegetarian alternative meat box! Quick insulated shipping & the food beyond delicious! Organic without additives & chemicals. You can actually find a quick, convenient & healthy food box option here! – Poppy
What You Get: If you're looking for a more healthy option but find it hard to let go of meat taste, The Very Good Butchers is the perfect option for you. They produce quality plant-based meats so you can still enjoy the flavors you've been craving – steak, burger, pepperoni, bacon, and more, minus the guilt! These vegan meats are handcrafted in small batches with real and whole-food ingredients, you mostly will find in your kitchen like beans, grains, vegetables, herbs, and spices. Get A Big Box of (Plant-Based) Meat (12 packs), A Very Good Box (6 packs), or The Charcuterie Box (2 large charcuterie boards' worth of plant-based meat) and indulge in healthy eating without compromising your taste buds!
Price: A Big Box of (Plant-Based) Meat costs $99, A Very Good Box is at $50, and The Charcuterie Box is priced at $60.
---
And that's our list of the best unique subscription boxes! Have you decided on which one to try?
To find more must-try subscriptions, check out our readers' choices for all the best subscription boxes in every category!