We all have that one person in our lives who is either exceptionally particular or seemingly has it all, making them the ultimate challenge when it comes to holiday gifting. Rather than resorting to traditional presents like clothing or beauty products, there exists a plethora of unique gift ideas that are bound to captivate their individual taste and preferences. And in a time when local shopping might not be feasible, why not explore subscription box gifts? Not only are they a practical choice, but they also offer an entirely new experiential journey, brimming with delightful surprises at every turn.
Show More (15 items)
Your search for the perfect gift for that notoriously hard-to-buy-for individual ends right here! We've compiled a curated collection of the most unique subscription boxes to gift to help you discover the ideal holiday present. From quirky surprises to niche delights, these subscription boxes offer a world of extraordinary experiences.
The Most Unique Subscription Box Gift Ideas That'll Put Smiles On Any Recipient's Face!
---
Image from: our review
For: Every person who's always on the look for unique items!
Why We Love It: High-end and boutique brand name products for both men & women, delivered 4 times a year in a custom-made wooden box! Breo Box items usually revolve around everyday essentials, fitness, health, and tech, all curated to fit the season. They'll send you a box containing 6-9 high-quality products, with a total value of up to $300. It always includes fun items and even extras that make the box really jam-packed every season!
Gift It: Send a Breo Box gift here!
Deal: Get $15 off your first box! Use coupon code hs15.
---

Image from: MasterClass
For: The adventurous and fearless ones!
Why We Love It: MasterClass is an immersive online experience that offers access to geniuses by allowing anyone to take online classes with the world's best. The video courses are 100% exclusive, and there are tons of topics to choose from, such as arts & entertainment, food, sports, writing, business, music, and much more! Christina Aguilera, Serena Williams, Stephen Curry, James Patterson, and Gordon Ramsay are just some of their instructors. This subscription is the perfect gift for someone who already has everything.
Gift It: Give a MasterClass subscription to an extremely lucky friend!
---
Image from: our review
For: Discerning individuals who want the best and premium items.
Why We Love It: Bespoke Post is all about elevating small parts of every day with high-quality crafted gear, accessories, and goods. It's technically a subscription box for men, but most selections are totally gender-neutral. It has a unique model that allows subscribers to select what kind of boxes they're most interested in, making sure they'll only get what's right up their alley. Past boxes have included bar mixology, fashion accessories, charcuterie entertaining, and more. Members can preview boxes, swap them out, or skip the month entirely.

Gift It: Send Bespoke Post as a gift here! 3, 6, and 12-month subscriptions are available!
Deals:
Save $9 on your first box! Use coupon code FREEBEER.
Get a Mystery Box with your first Club shipment! Use coupon code BOXFREE.
---
Image from: our review
For: Kids and kids at heart who love Science and all of its aspects!
Why We Love It: Eureka Crate by KiwiCo is a monthly subscription box that teaches anyone how to use science and math concepts to create fantastic items they'll want to use every day, such as an articulated desk lamp, an electric pencil sharpener, or a wooden ukulele! They provide detailed step-by-step instructions, the materials needed to complete the project, plus a Maker's Guide that explains all the design, process, and engineering behind the design, plus a design challenge to take the project knowledge to the next level!
Gift It: Send Eureka Crate as a gift!
Price:
Deal: Save 30% on your first month! Use this link to get the deal.
---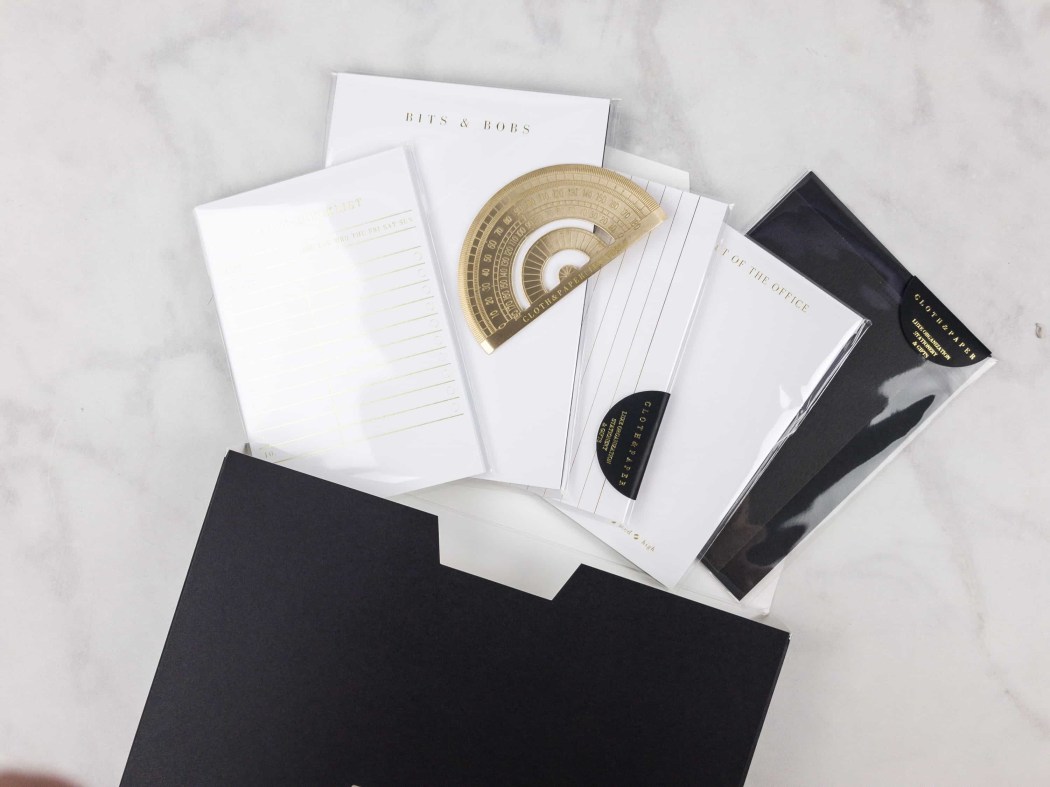 Image from: our review
For: The stationery enthusiast!

Why We Love It: CLOTH & PAPER is all about desk supplies! The fancy pens, stationery, and planning goodies they send are great companions to help any home get well-organized. Currently, there are 3 subscription options: Penspiration Box with 5-7 stylish writing tools. The Planning + Stationery Box and the Penspiration + Planning Stationery Box includes both writing tools and planner goodies. For adding some flair and luxe to greeting cards, planners, or journals, this is one of the best stationery subscriptions to get!
Gift It: Send a CLOTH & PAPER gift here.
Deal: Get 10% off your first box! Use coupon code HELLOSUB10.
---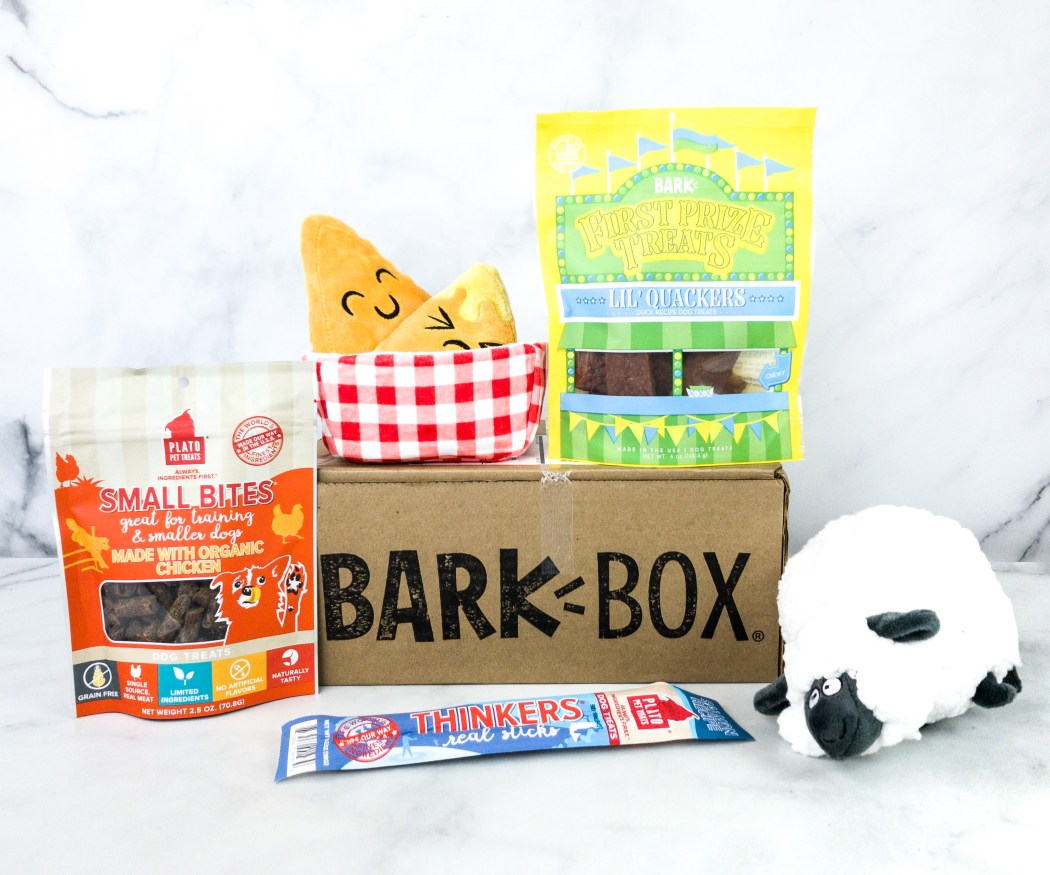 Image from: our review
For: Pet parents who want to reward their dog!
Why We Love It: BarkBox does a great job of making four-legged companions' lives happy and content. Each box is tailored to the size of each dog, ensuring that recipients do not receive bones bigger than their pooch or toys that their Irish wolfhound will swallow whole! Plus, it has the best branding in the biz, with themed packing paper, inserts, and even toys geared to the monthly theme. Past fun themes include Lick or Treat, Podium Pups, Dogsgiving, Dinner Dates, and more.
Gift It: Send a BarkBox gift here! Gift boxes start at $35 with discounts for longer subscriptions.
Deals:
Check for the latest special offer for Barkbox! Use this link to get the deal.
Get a FREE extra month with 6 or 12 month subscription! Use this link to get the deal.
---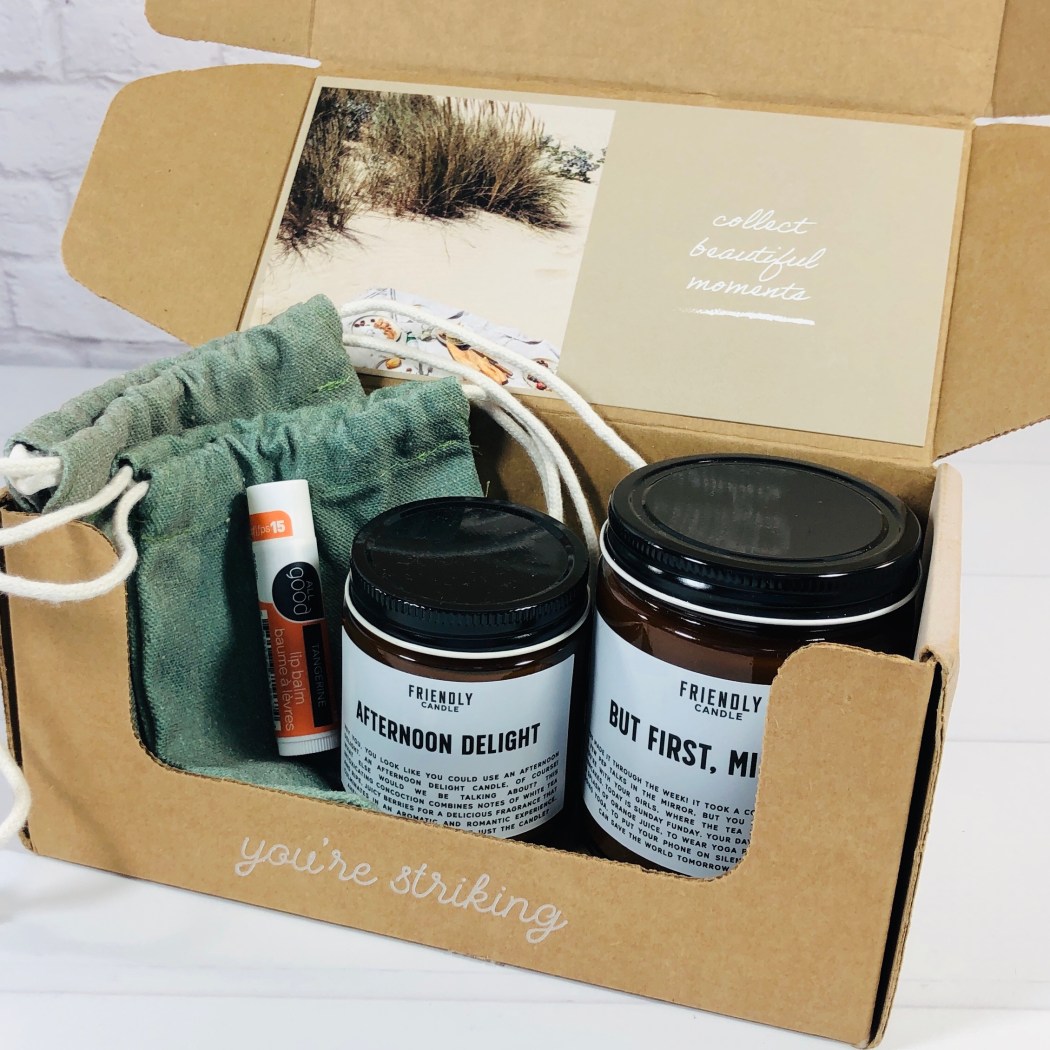 Image from: our review
For: The artisan candle lover!

Why We Love It: Vellabox is the right subscription if the one you're sending gifts for the holidays loves scented candles. These are made from natural ingredients with seasonally inspired scents perfectly curated for one's sense of smell. When burned, each gives a long-lasting aroma that helps set the mood of any home – no parabens, artificial dyes, and animal-by products. Each box also comes with a surprise gift. Choose from their boxes: The Lucerna Box, The Ignis Box, The Vivere Box.
Gift It: Send a Vellabox as a gift here
Deal: Get 50% off your first box! Use coupon code HELLOSUB50.
---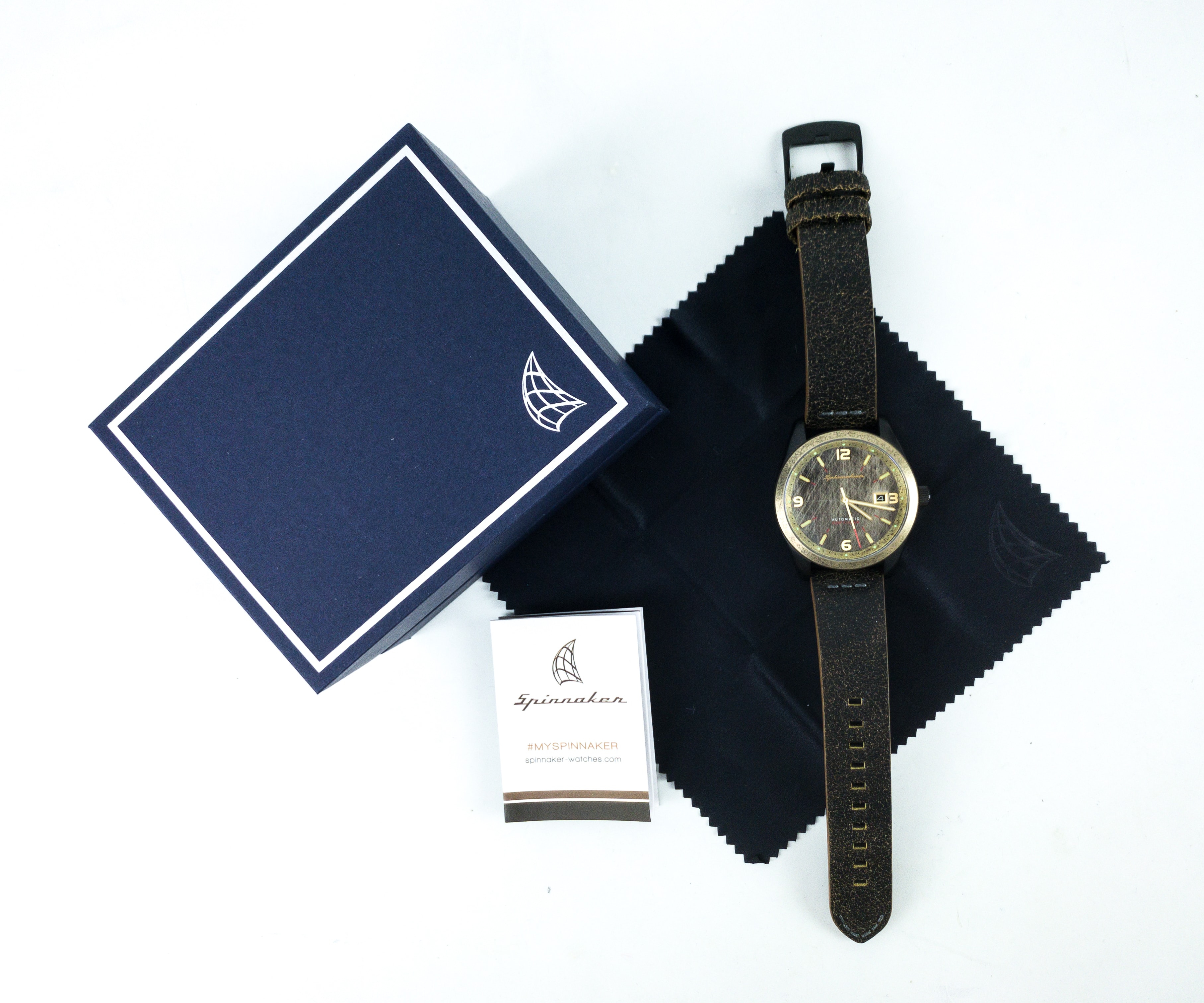 Image from: our review
For: The avid watch collector!

Why We Love It: Watch Gang subscription makes it so easy to build a watch collection, plus there's always something new to look forward to since they collaborate with new watch brands every month. This monthly subscription caters to those who love to accessorize with different types and styles of timepieces, and one of the best things? You'll never receive the same design twice! The surprise? One random member wins a Rolex. Every Friday.
Gift It: Send a Watch Gang box as a gift here!
Deal: Get 10% off your first box! Use coupon code GET10.
---
Image from: Lettuce Grow
For: Every person who aims to have a portable kitchen garden!
Why We Love It: Growing your own food requires a lot of knowledge, patience, and care, but with Lettuce Grow, having one's own garden is easy. There's no need for a lot of space to grow farm-fresh produce because this subscription offers a plant tower that can be quickly set up even within the house. Choose a farmstand size based on the number of plants you want — 12, 18, 24, 30, or 36. It includes pre-sprouted plants and a farmstand that self-waters and self-fertilizes. Subscribers can also take the quiz so they can curate a plan selection based on location. Seedlings are sold separately.
Gift It: Send a Lettuce Grow here.
---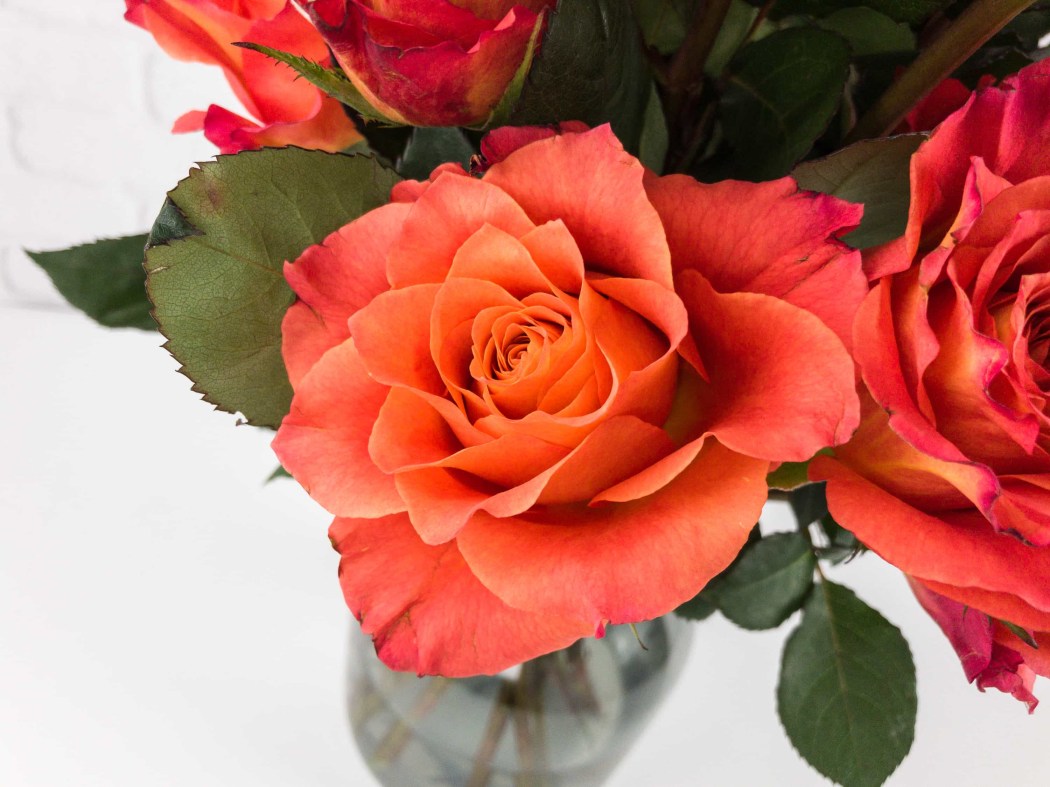 Image from: our review
For: Anyone who appreciates the lively mood flower brings!
Why We Love It: BloomsyBox sends a handpicked single-variety bouquet delivered every month – no hassle, and perfect in its simplicity! Each bouquet is sustainably sourced directly from suppliers around the globe – no middle-man mark-up, and includes only the finest seasonal blooms or traditionally beautiful bouquets along with flower food and an informational postcard! They offer monthly, weekly, and unique subscription options, with 9-32 stems per bouquet and free shipping.
Gift It: Gift a small, medium, or large Bloomsy Box subscription for 3+ months here.
---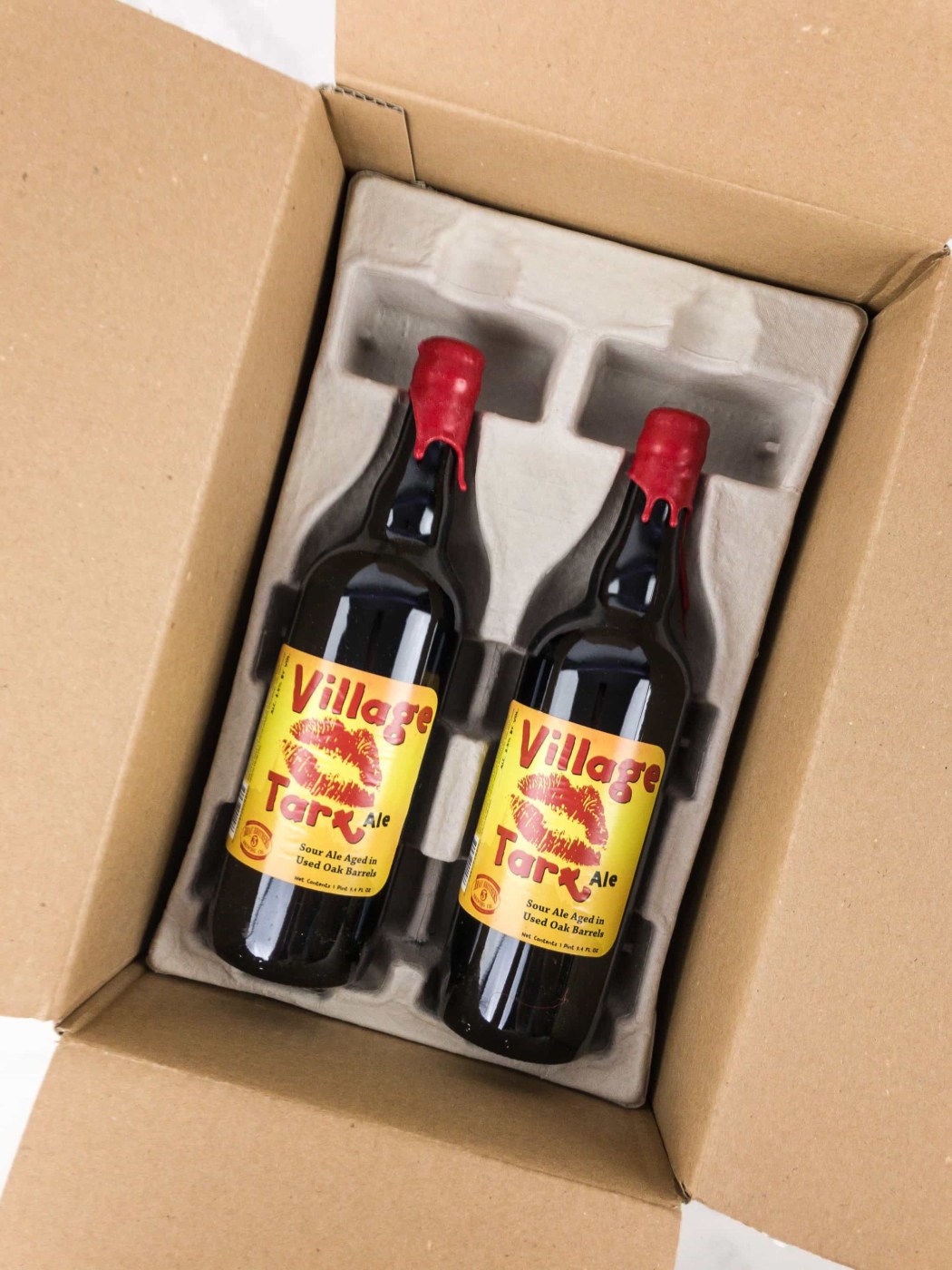 Image from: our review
For: The beer fanatics who love exploring different brews!
Why We Love It: Microbrewed Beer of the Month Rare Beer Club is an absolute treasure — limited release, hard-to-find, and made by those at the top of their craft. The selections age well, so they are perfect for cellaring and having on hand to share on a special occasion! Receive two 750ml bottles of handcrafted, artisanal beers with a monthly newsletter containing each brewery's history, profiles of the brewers, detailed tasting notes, food pairing and beer aging recommendations, and more.
Gift It: Give a Microbrewed Beer of the Month Rare Beer Club subscription as a gift.
Deal: Save $30 on your first 12 shipment order. Use coupon code SAVE30.
---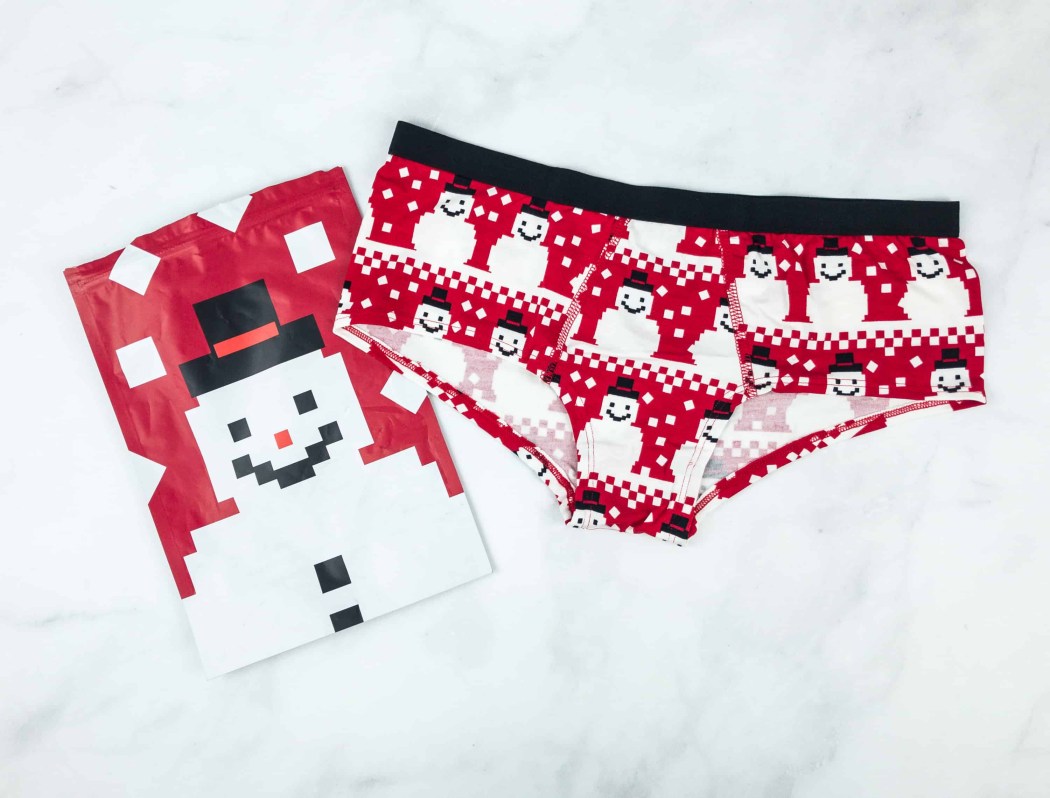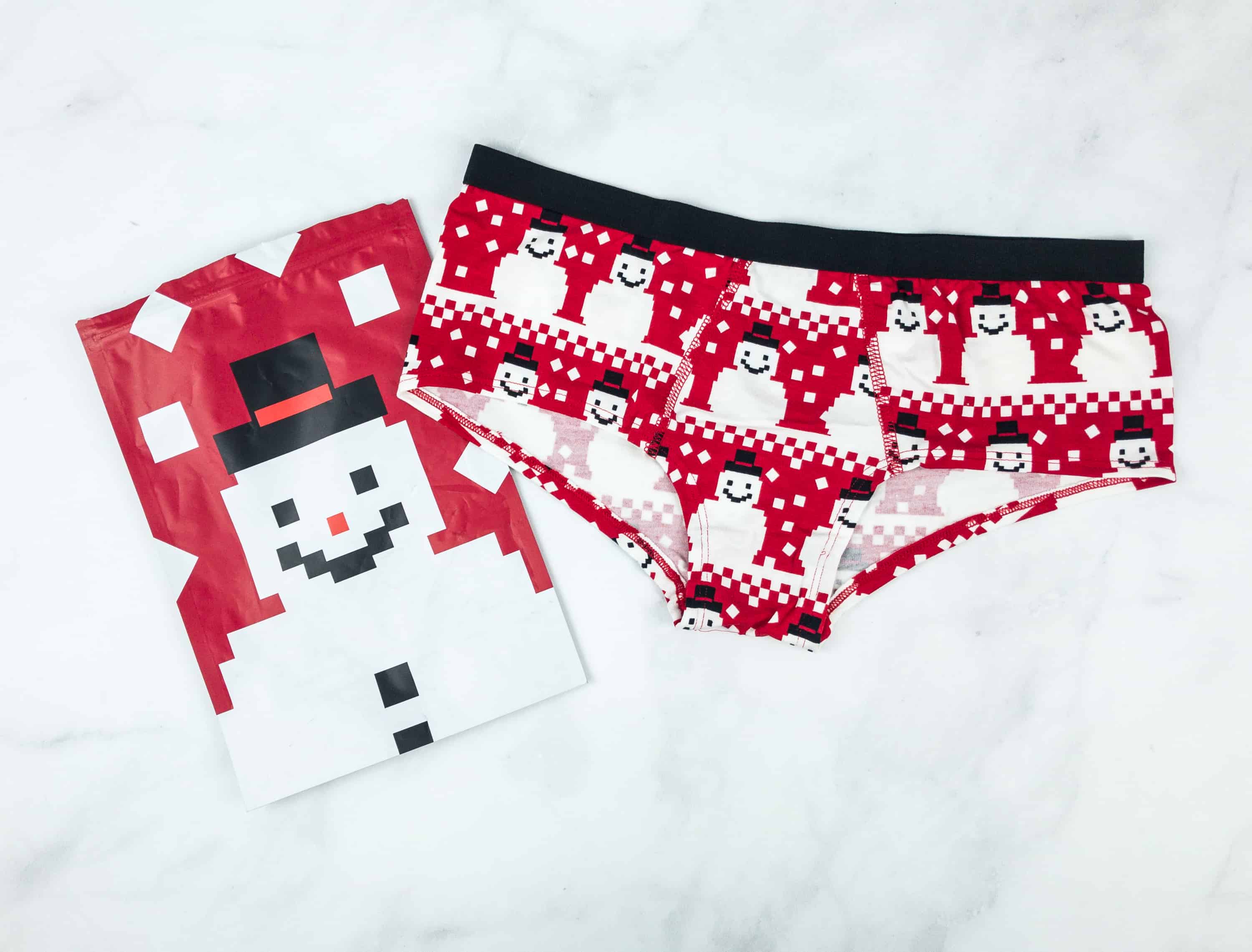 Image from: our review
For: The one who secretly likes cute underwear!
Why We Love It: MeUndies has a fit and style for everyone, and they have the comfiest undies out there! This subscription offers a wide variety of super soft and super stretchy underwear for both men and women. They use breathable and sustainable materials, making it super comfy when it touches the skin inside out! Subscribers can get a ridiculously soft and undeniably gorgeous new pair of fresh undies made for self-expression in adventurous prints, bold colors, or classic neutrals.
Gift It: Send MeUndies to a loved one — and use the coupon to save!
Deal: Save 15% on your first order! Use coupon code MEFAM15.
---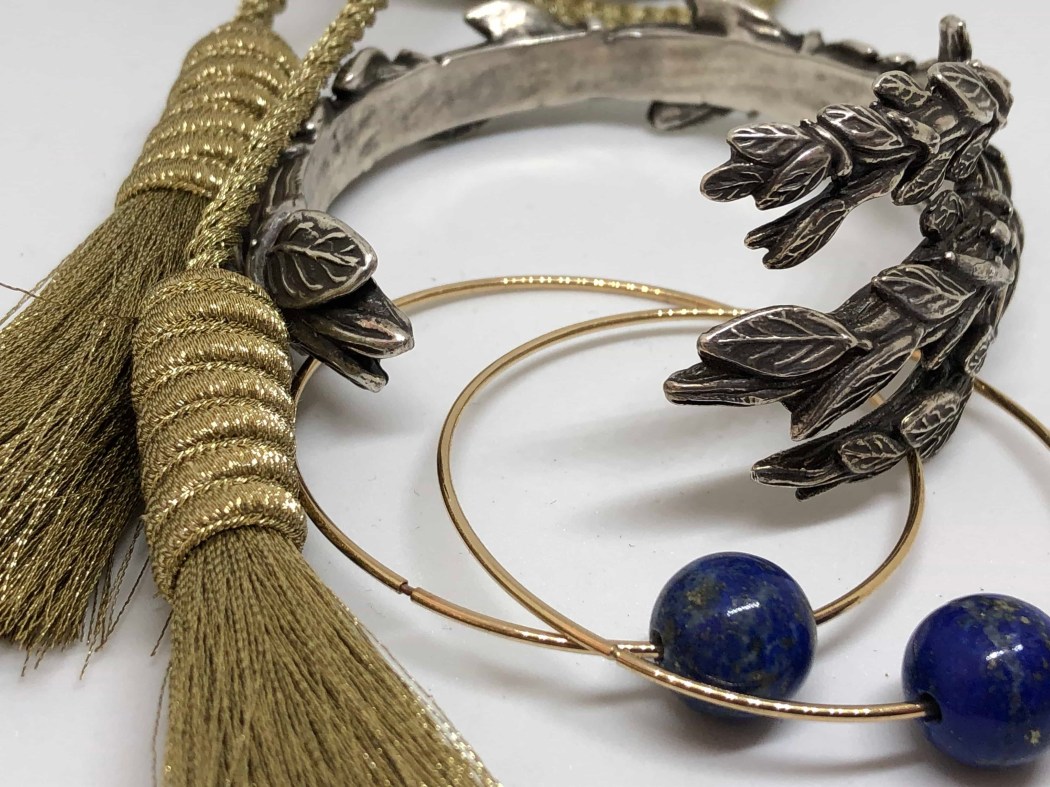 Image from: our review
For: The one who can't live without designer jewelry!
Why We Love It: Switch is a subscription-based rental service that allows anyone to keep pieces for as long (or as little) as they like and exchange them as often as they want. Subscribers can wear luxury designer jewelry from brands like Hermes and Chanel and fine jewelry made with 14k gold and diamonds without breaking the bank! Wear one, two, or three pieces depending on the chosen membership plan – Gold (1 piece at a time), Platinum (2 at a time), and Black (3 pieces at a time). They can also purchase an item at discounted member pricing if they fall in love with it.
Gift It: Give a Switch membership to a loved one!
Deal: Get 25% off your first box! Use coupon code LUXE25.
---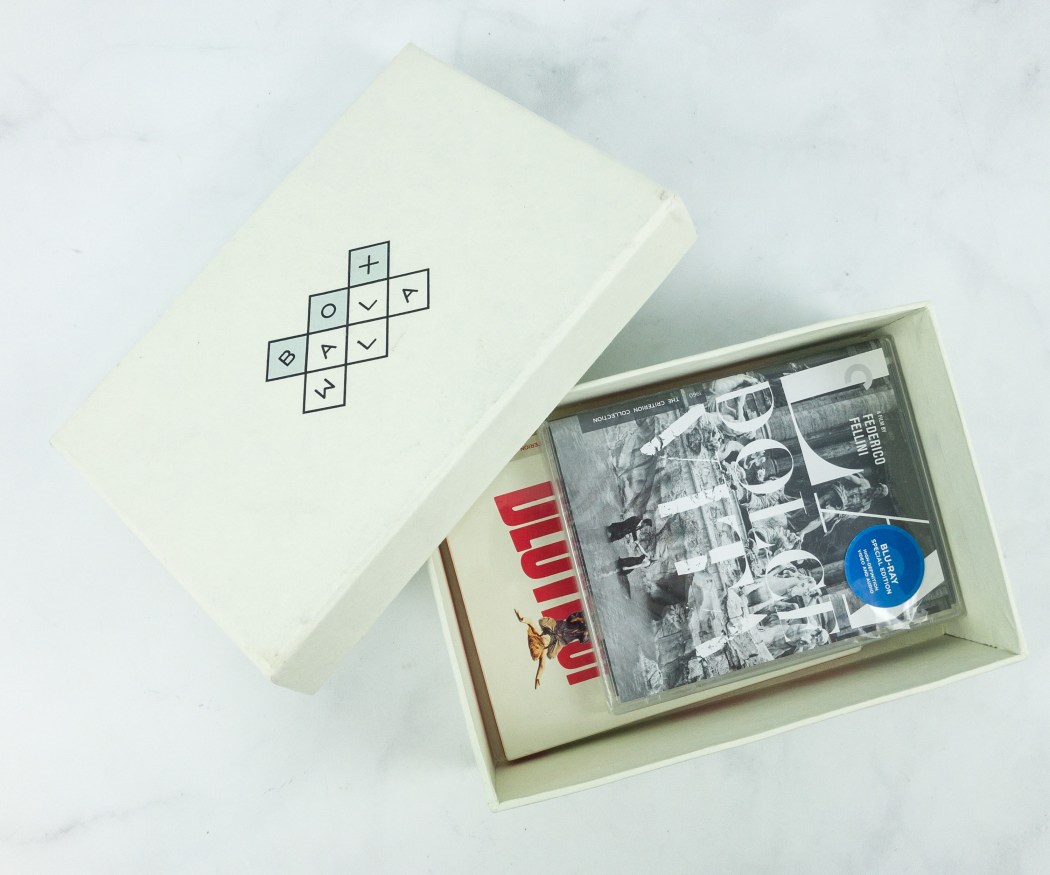 Image from: our review
For: All the fans of Art Cinema!
Why We Love It: Boxwalla Film lets anyone discover the most brilliant filmmakers with films restored by The Criterion Collection. The Film Box challenges this notion by demystifying the work of the best filmmakers by creating a context within which to view them. Each box contains two films from the Criterion Collection along with inserts containing detailed information on each film.
Gift It: Send a Boxwalla Film Box as a gift.
---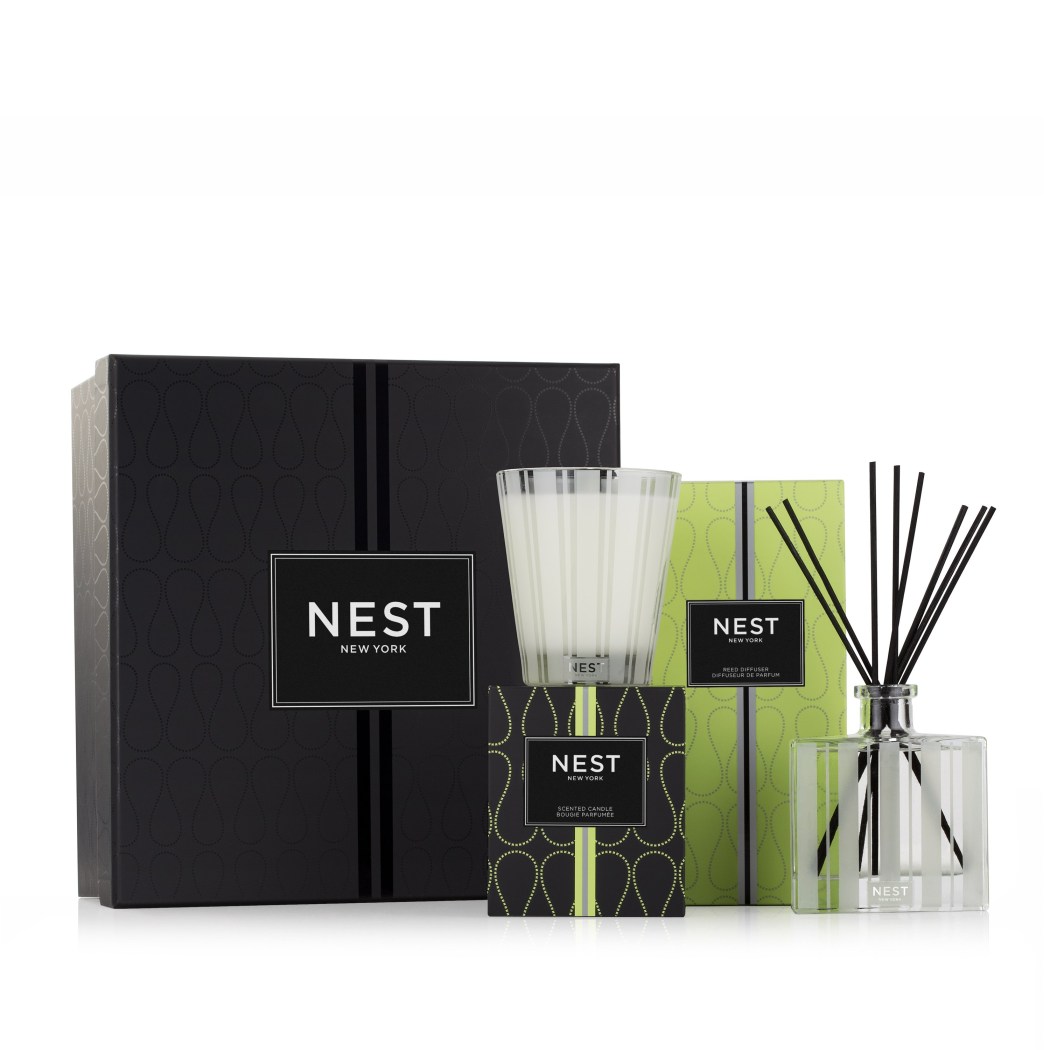 Image from: NEST Monthly: Scent Subscription Box
For: Anyone who likes scented products!
Why We Love It: NEST Monthly: Scent Subscription Box creates the perfect olfactory mood for every home, every single month! Choose Classic Candle Subscription Box or opt for Classic Candle & Reed Diffuser Subscription Box. Captivate your lucky recipients' senses as each box includes a classic candle (plus reed diffuser if you choose the latter), curated based on a single seasonal theme or fragrance, packaged in an elegant and beautifully gift-able box! The candles are made using food-grade paraffin wax and an all-natural cotton wick housed in a chic, frosted glass vessel. Scents for the upcoming months are also viewable in advance – a great gift to give to fragrance aficionados!
Gift It: Send a NEST Monthly: Scent Subscription Box as a gift!
---
Image from: our review
For: The busy fur parent who wants to feed their dog hearty meals!
Why We Love It: The Farmer's Dog is a dog food subscription service that delivers balanced, freshly made pet food with simple recipes. Each box is unique, and the full-meal cost is determined by a number of factors, including age, weight, activity level, and more. Meals are pre-made and pre-portioned to their calorie needs and contain just the right balance of vitamins and nutrients. They'll supply the healthiest, most balanced, and freshest pet food without retail markups!
Gift It: Send a box from The Farmer's Dog as a gift!
Deal: Get 50% off your first purchase! Deal applies automatically, just visit and subscribe.
---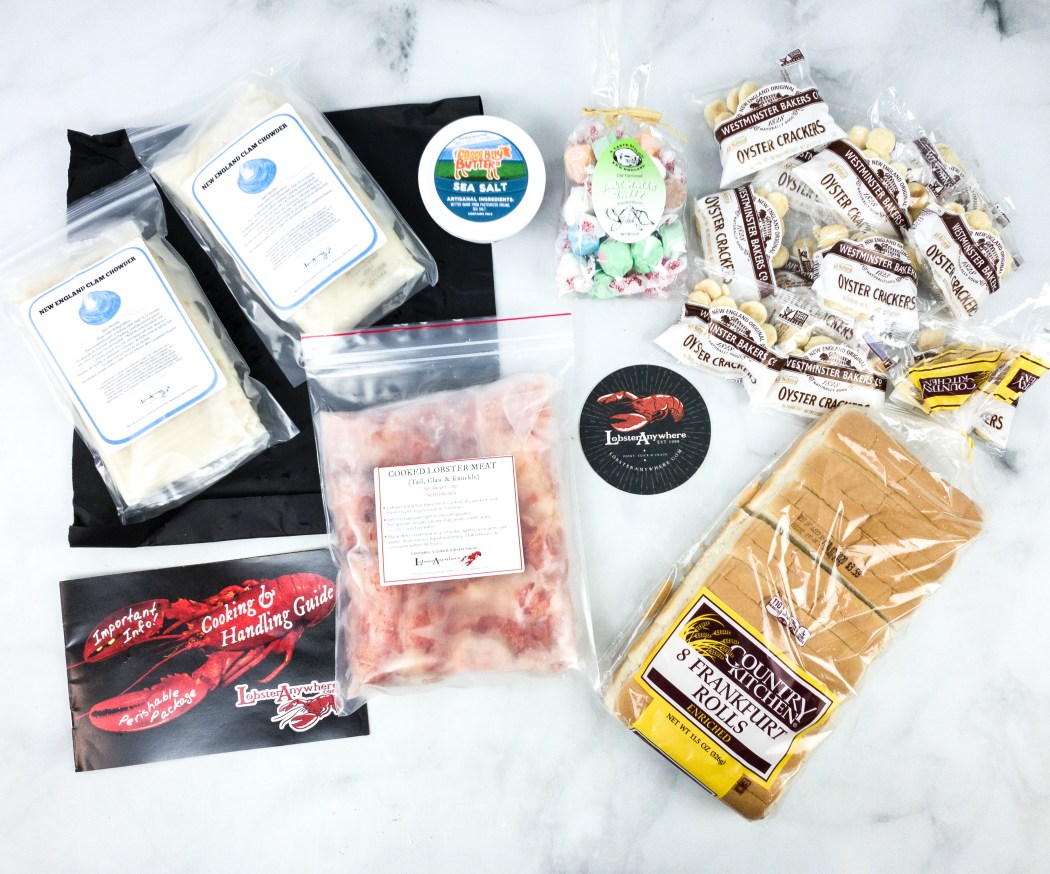 Image from: our review
For: Every seafood connoisseur!
Why We Love It: Get Maine lobster anytime with Lobster Anywhere. Whether you want fresh and live lobsters, frozen, or cooked ones, they all have it! Aside from lobsters, they also offer other seafood such as sea scallops & colossal shrimps, and even chowder, bisque & soups. Shop by category to easily find what you like. They'll deliver seafood on your chosen delivery schedule in a styrofoam box with dry ice inside to keep them fresh while en route! It also comes with a cooking and handling guide.
Gift It: Send a Lobster Anywhere as a gift here.
---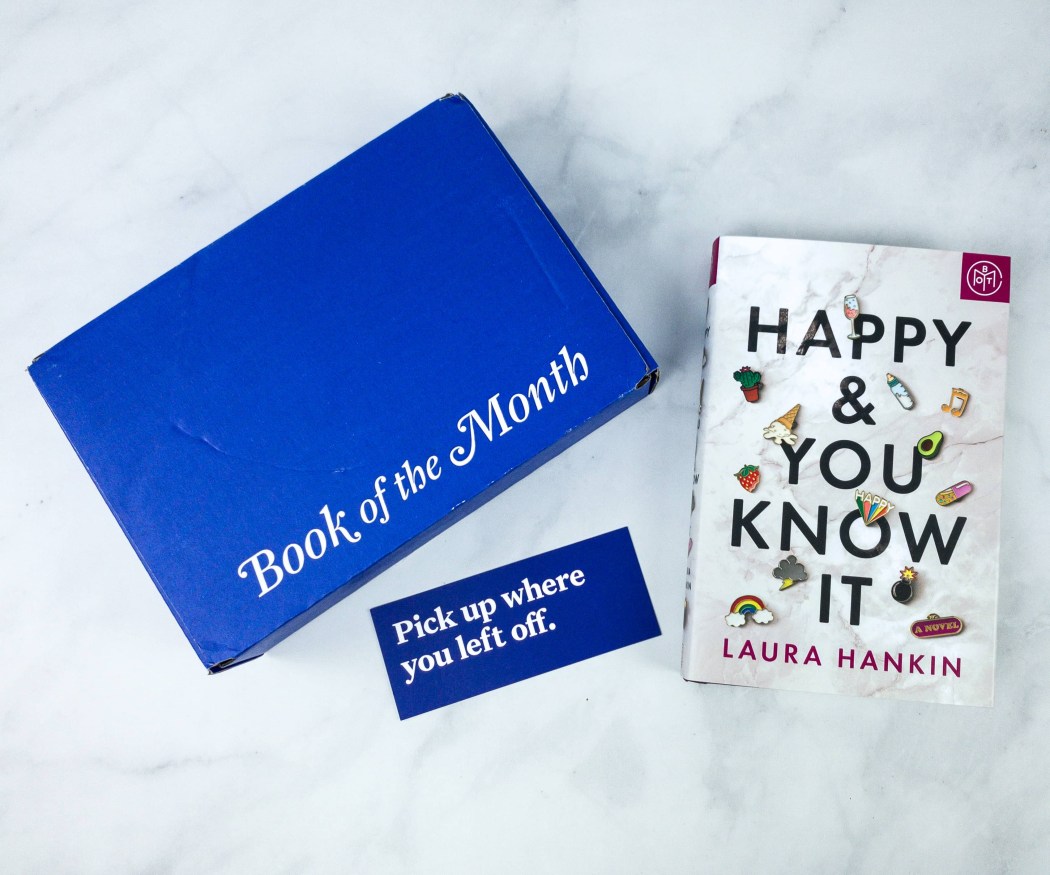 Image from: our review
For: The certified bookworms who need a fresh batch of good-curling books every month!
Why We Love It: Book of the Month allows subscribers to indulge themselves with some swoon-worthy books. This subscription finds five of the best reads for the month from a broad range of genres with a mix of both fiction and non-fiction titles. The selection usually includes fresh releases and up-and-coming authors. Subscribers' chosen title (plus additional books, if any) will be shipped straight to their doorstep!
Gift It: Give a Book of the Month membership as a gift!
Deal: Get your first book for just $9.99! Use coupon code Get coupon from site and Use this link to subscribe.
---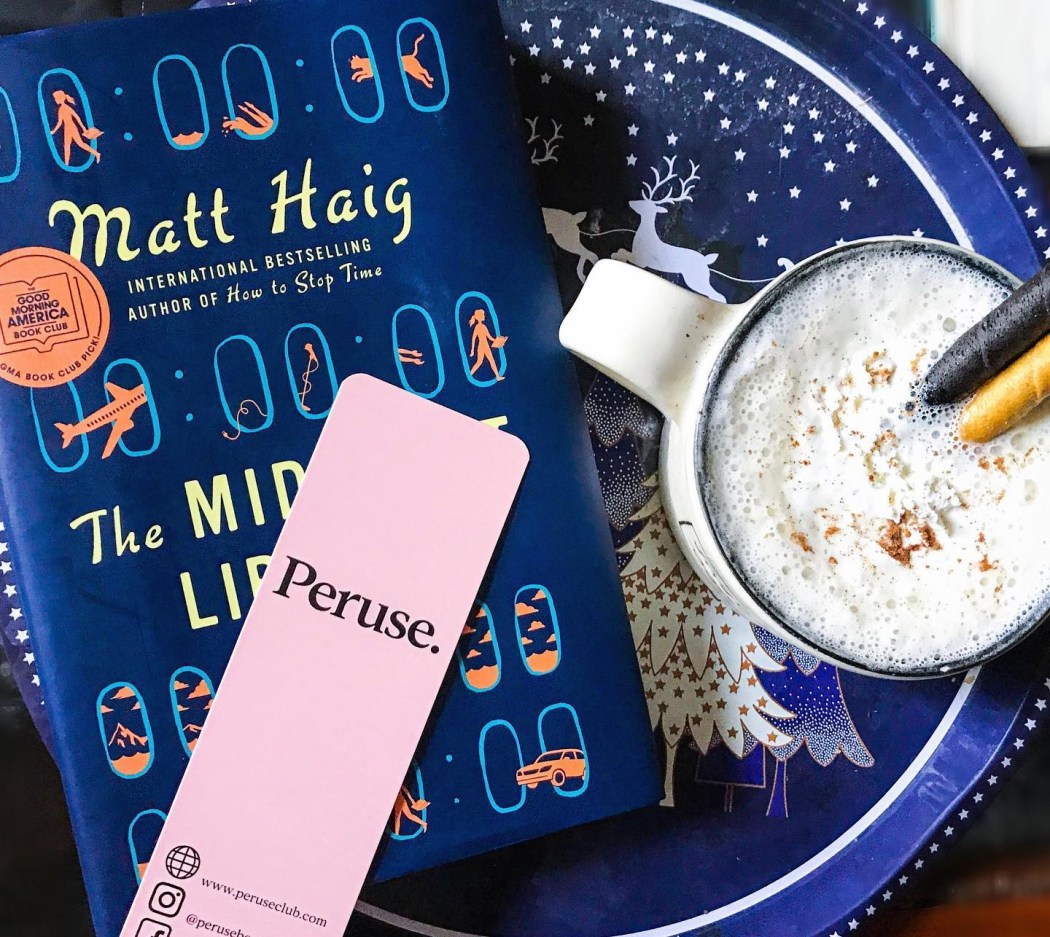 Image from: Peruse
For: The book wizards who need a little magic for their reading ritual!
Why We Love It: Peruse is a monthly subscription catering to anyone who loves to snuggle on the couch while reading fantastic books. Each box includes a book from any chosen genre, 2-4 hand-curated products inspired by the book, recipes, and discussion questions. Sometimes, they also include home goods, accessories, snacks, jewelry, stationery, and more. There are 3 clubs to choose from – Mystery/Suspense Club, Monthly Fiction Club, and Young Adult Club. Gift any of these to family and friends and let them indulge in some great reads!
Gift It: Send a Peruse as a gift here!
Deal: Get $5 off on your first box! Use coupon code PERUSECLUB. Does not apply to the YA Club.
---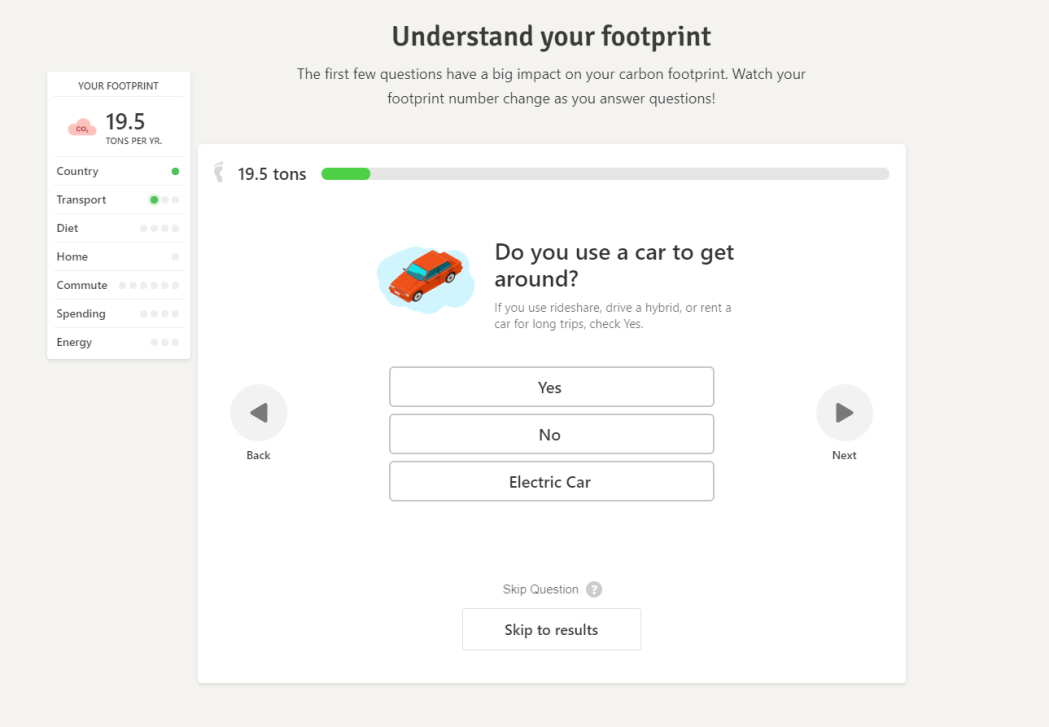 Image from: Wren
For: That eco-conscious friend!
Why We Love It: Wren is one great choice for offsetting carbon footprints and caring more for the planet. With this monthly subscription, one can reduce carbon footprint by supporting sustainable agriculture and reforestation projects. They'll first ask about the subscriber's lifestyle, then calculate the carbon footprint based on factors such as driving a car, house size, taking short or long flights, diet preferences, and more. Subscribers get updates on any activities that offset such emissions to save the planet. They'll send images showing the locations where trees are planted and all of the data needed month after month.
Gift It: Send a Wren as a gift!
---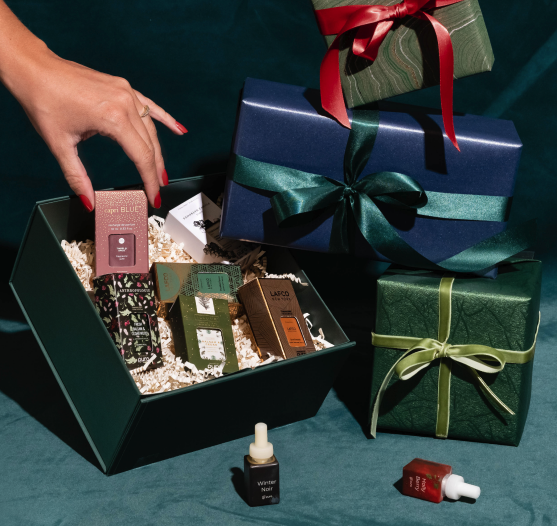 Image from: Pura
For: The wise homeowner!
Why We Love It: Pura is a smart choice if you're looking for a thoughtful gift to give this holiday season. This subscription will give anyone a tool that can dispense scents at the intensity and schedule they choose, all with a few taps from their phone! They also offer premium, designer-grade fragrances made from clean, pure, fresh, and quality ingredients, making it safe not only for you and your family but also for pets and the environment. With this subscription, any home can smell good without the fuss and at the right time!
Gift It: Send Pura as a gift!
Deal: Get 15% OFF your first order! Use coupon code HELLOSUB.
---
If you and your partner like to decide on a shared gift, we really suggest checking out a new Mattress! Maybe not the most exciting of gifts but really, a comfortable and luxurious night's sleep every night in a fresh new bed is an amazing gift!
We keep a list of Mattress in a Box in the directory – although you'll only be buying these once they are just as easy as subscribing to your next box, all of them come with sleep guarantees, and they are really downright affordable when compared to a conventional mattress. We even have a few reviews, so find your favorite!
Need more subscription box gift ideas? Head over to our Holiday Subscription Box Gift Guide!