Whether you're a seasoned adventurer or just love spending time outdoors, having the right knife is essential. A good knife is a versatile tool that can help you in many different situations, from preparing food to building a shelter. Whether you're hiking in the woods, camping with friends, or just exploring the great outdoors, a reliable knife can make all the difference. With a variety of styles and designs available, finding the perfect knife for your needs has never been easier. Explore our selection of the best knives and discover the perfect companion for your next adventure.
Knife subscription boxes offer a convenient and affordable way to get your hands on some of the best blades. With these boxes, you'll receive a curated selection of knives, from classic pocket knives to high-tech tactical blades, along with accessories and gear to help you stay prepared for any situation. You don't have to spend hours researching and comparing products – just let the experts do the work for you and enjoy the thrill of unboxing new knives every month.
We've curated a list of the best knife subscriptions to try, so you can find the one that suits your needs and preferences. With this list, you'll be able to discover the best blades and tactical gear from reputable brands and have them delivered straight to your doorstep!
The Best Knife Subscription Boxes for the Ultimate Blade Collector!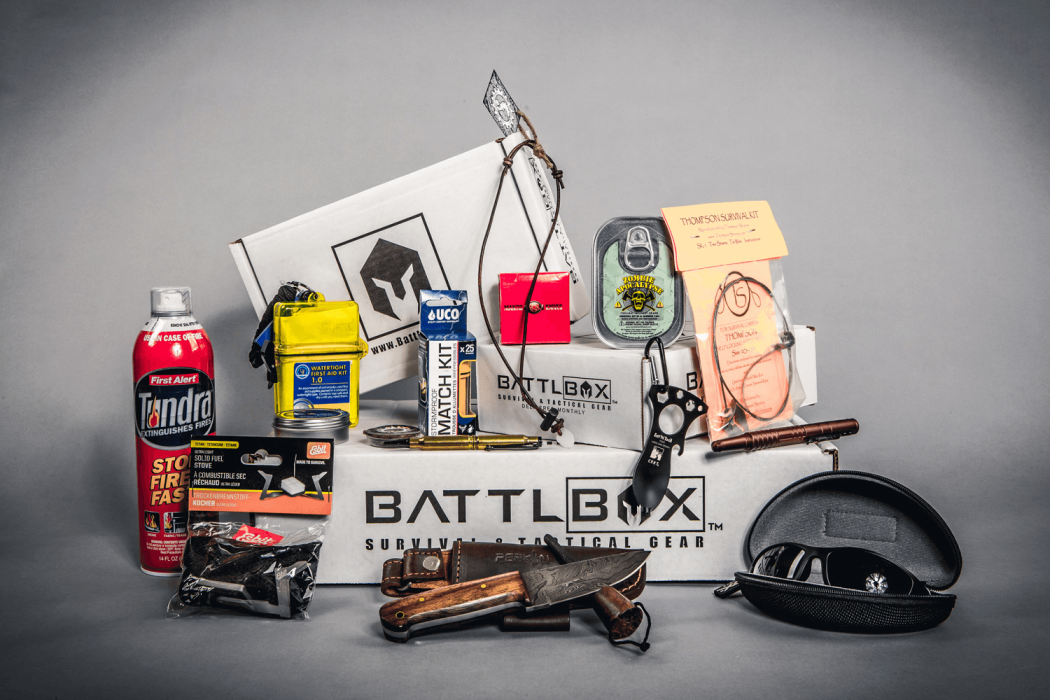 Image from: BattlBox
What You Get: BattlBox gets you prepared for tough and extreme situations by sending camping, survival, EDC, and other kinds of outdoor gear – including knives, every month! You can choose from four subscription tiers they offer – Basic (ideal for beginners), Advanced (for the gear junkie), Pro (for survival-minded person), and Pro Plus (for enthusiasts and big spenders). The Pro Plus Plan comes with the Knife of the Month Club, where you can have the best knives from brands like TOPS, Kershaw, Spyderco, CRKT, Gerber, and many more. Every box is filled to the brim with tried and true, field-tested survival gear, themed around specific missions like surviving the zombie apocalypse!
Deal: Save 5% on any subscription. Use coupon code HELLOBATTL.
---
Image from: Monthly Knife Club
What You Get: For anyone and everyone who loves cool knives, Monthly Knife Club is one of the best subscription options! It is a monthly subscription that supplies different knives, ranging from standard or normally spring-assisted knives to cool and awesome blades. The knives they send out are made from stainless and surgical steel, and the higher-end knives are made from titanium and carbon fiber. They have 5 subscription plans to offer: Standard (great way to build collection), Name Brand (from brands like Kershaw, SOG, Spyderco, and Buck), Fixed Blade (great for hunting and survival), Onyx Knife (nothing like you've seen before knives) and Knife & Watch (brand name knives and watches for next level EDC). The knives you'll receive are randomly selected before shipping, but they always make sure it's high-quality. It's a subscription ideal for any outdoorsy people!
---
Image from: Knife Subscription Club
What You Get: Knife Subscription Club sends 1 high-quality, stainless steel, branded knife, and EDC gear straight to your door on auto-pilot. This knife subscription is available in 4 different plans: Basic, Advanced, Premium, and Ultimate. Each month, you'll receive a box containing 1 cool knife plus hunting items like binoculars, fire starters, multi-tools, tactical pens, and many more. Some of the brands they've featured include Kershaw, CRKT, Spyderco, SOG, Smith & Wesson, Shrade, and Cold Steel. The Basic Plan is recommended for those who want to collect just the knives. But those who are interested in more advanced gear can check out the high-tier plans!
---
Image from: our review
What You Get: Barrel & Blade collaborates with top experts in the field to make sure that every subscriber will only be receiving the highest quality, field-tested, and expert-approved gear available, including the most badass knives. Every box is themed around certain types/styles of gear, and different survival/tactical scenarios, adding more excitement! There are two plans available in this subscription:
Level 1 – for preppers just starting out, which has an awesome mix of survival and tactical gear for everyday use with an average value of $85+.

Level 2 – the most complete and premium package with an amazing assortment of handpicked and battle-tested tactical and survival gear worth over $175.
Whatever plan you choose, you'll definitely be geared up when you roam the outdoors!
---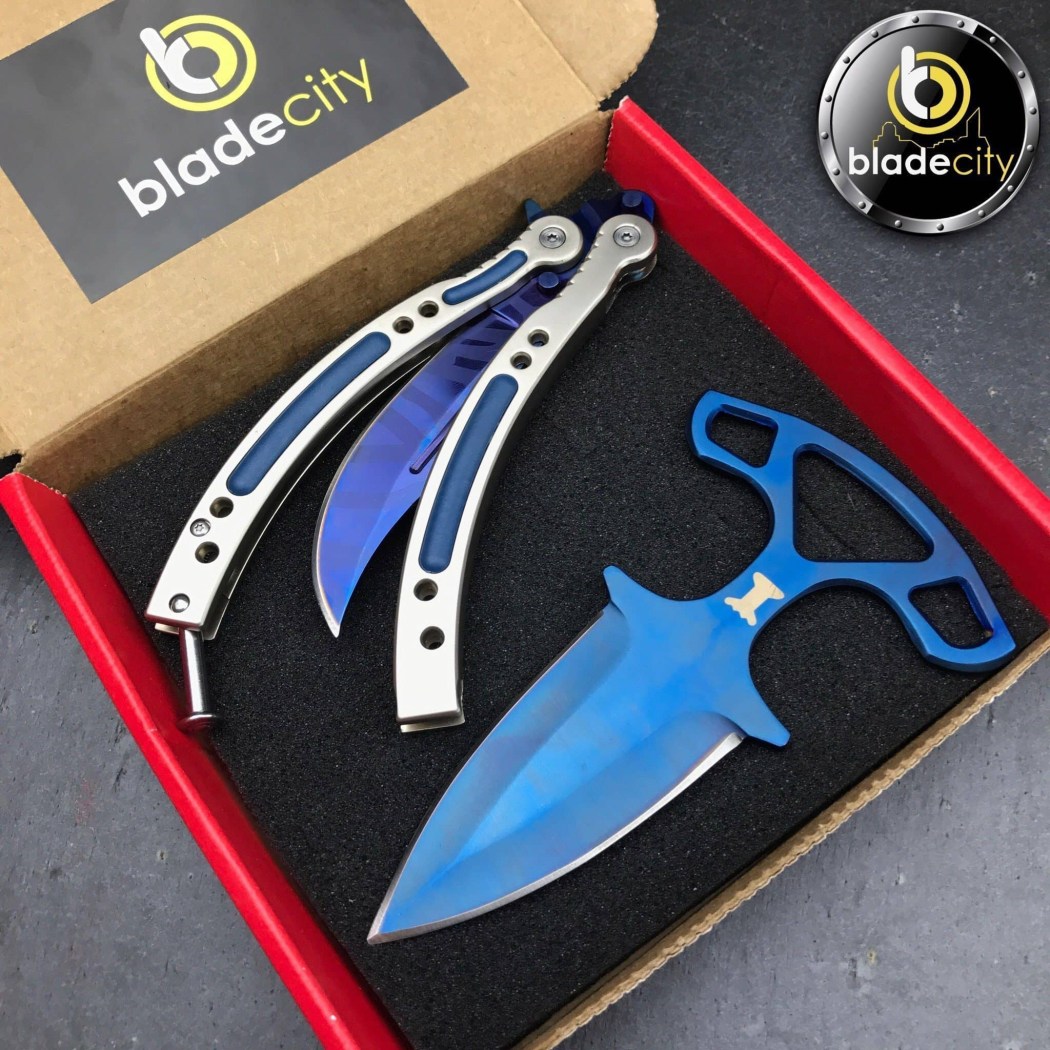 Image from: Blade City's Monthly Mystery Knife
What You Get: Blade City's Monthly Mystery Knife does the job and sends only the best knives you can trust! Each premium blade they offer passed a battle test, so you're sure they're of high quality. Every month, you'll get a box filled with a diverse selection of knives, which makes it worth trying! Boxes are delivered directly to your door and might include karambits, balisongs, throwing knives, folding knives, and many more from top knife brands like Benchmade, Gerber, and Kershaw!
---
And that's our list of best knife subscription boxes!
Don't forget to check out our list of all the best subscription boxes in every category!