Southern Scholar is a subscription of premium dress socks for men. They send one pair of professional dress socks in each box, which are made with a 200 Needle Count Knitting process. Each box also includes a Signature Style Card for useful style tips. A monthly subscription is $15, plus shipping.
DEAL: Get 20% off your first box on a month-to-month plan! Use coupon code HS20.
The Southern Scholar sock subscription box made our readers' choice list of best sock subscription boxes!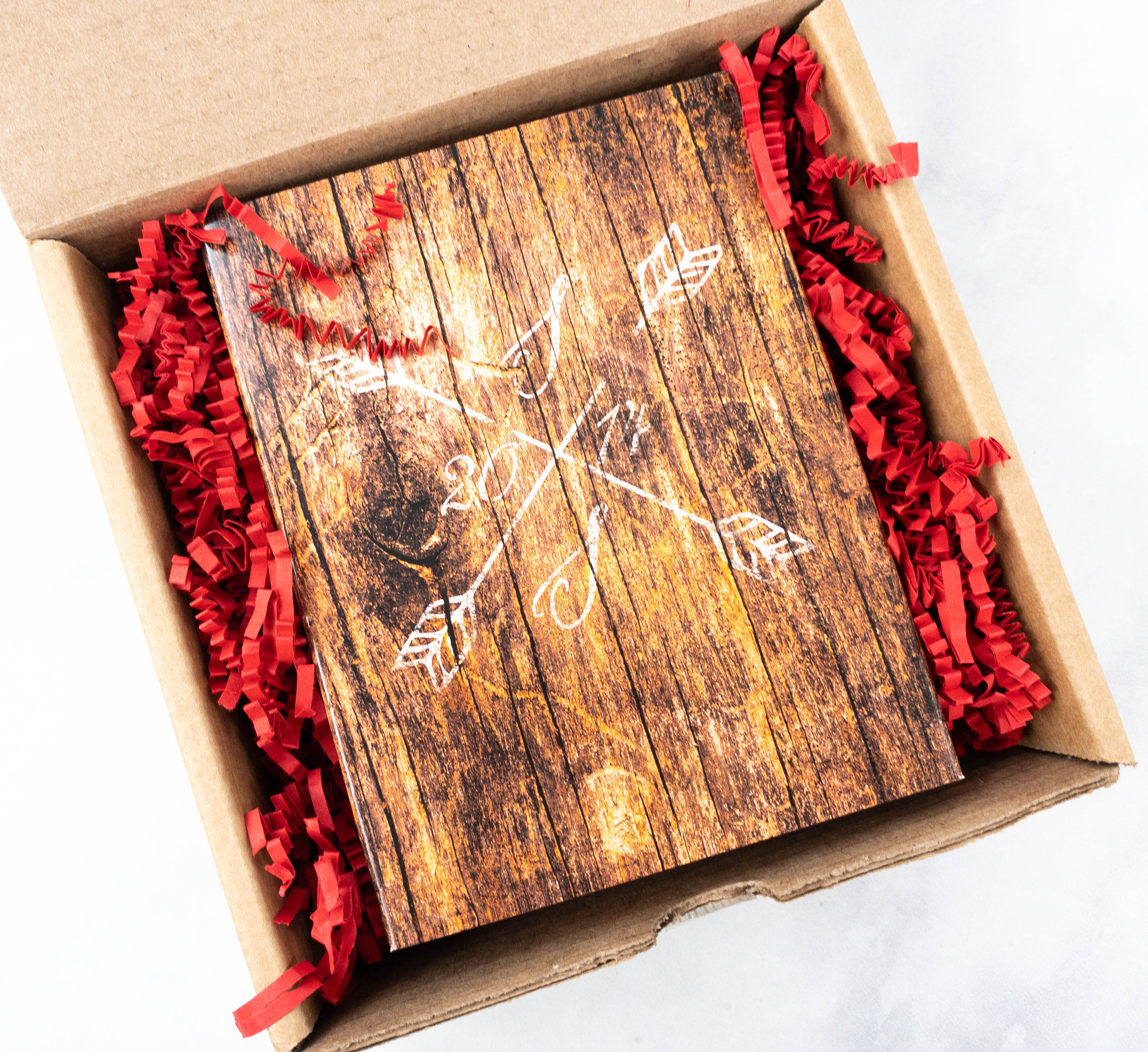 Inside the box is another sleek, reusable, sliding box filled with red squiggles.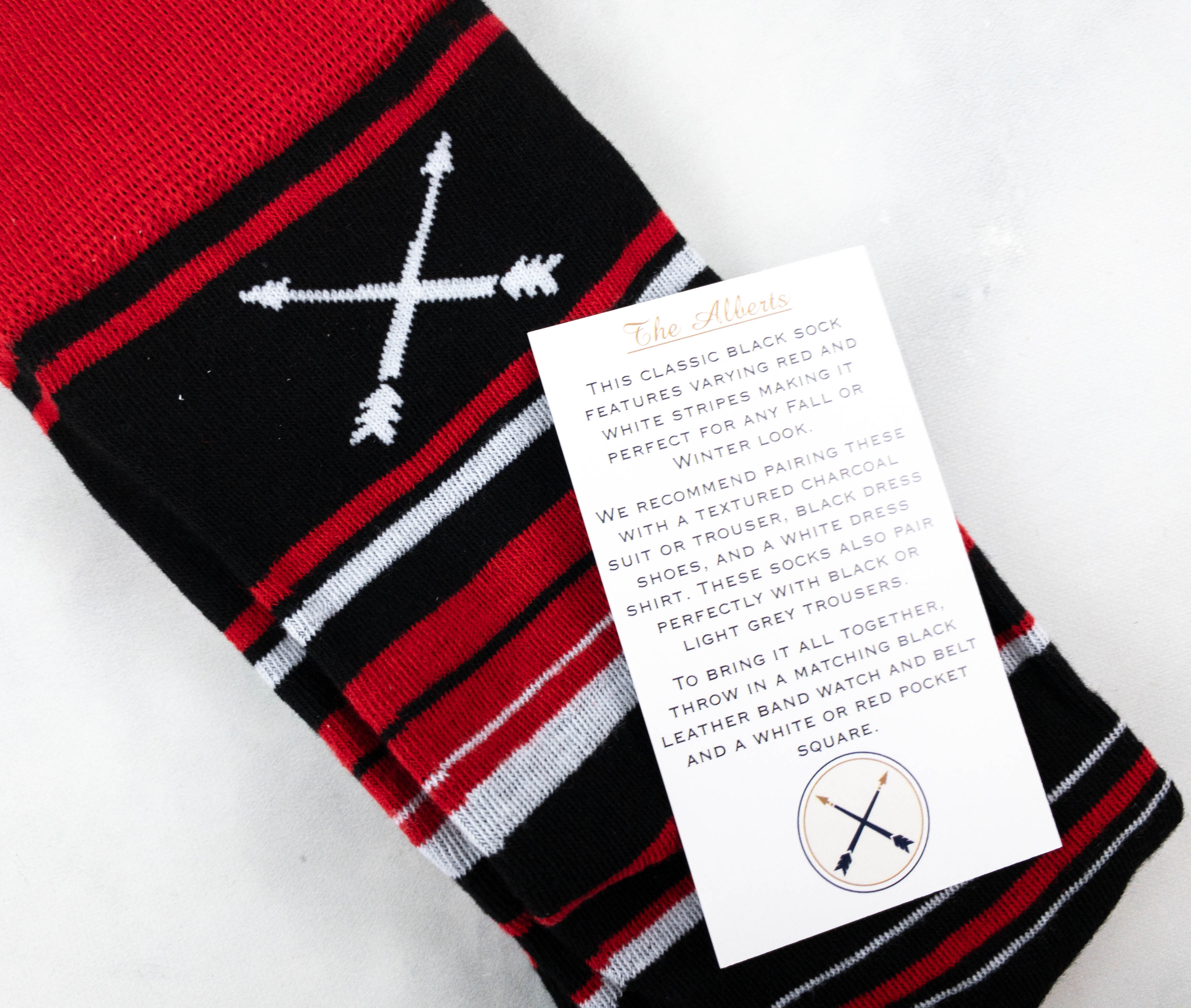 The Alberts. Combining comfort and style, Southern Scholar's premium crew-cut socks are made from a signature material blend that includes 55% polyester, 23% viscose-rayon, 17% nylon, and 5% spandex. This month's featured design is called The Alberts, which features a black base color with red and white stripes. The cuffs are also in red, while the heels and toes are in black. It's simple but definitely timeless!
These socks are soft yet durable, as they're made using 200 Needle Count Knitting Machines. Each sock also comes with a Southern Scholar logo just below the cuff!
I love the classic look of The Alberts! The card suggests pairing these socks with a textured charcoal suit or trouser, black dress shoes, and white dress shirt. Aside from being comfortable to wear, what I like about these socks is that they don't get worn out easily. It means I can enjoy wearing them and pairing them with my business attires for a long time. I'm happy to add another awesome pair to my sock collection!
Happy 6th birthday to Southern Scholar!
Let us know your thoughts about this month's box!