Finders Seekers is a monthly puzzle subscription box for anyone who loves puzzles, escape rooms, Sherlock Holmes, mysteries, or anything requiring a little brainpower. Finders Seekers features a new destination each month, so in addition to the puzzle/escape room experience, you get a mini travel experience, too, exploring a new city and its culture every month.
Finders Seekers' escape room subscription box made the list in our 2021 readers' choice picks of best pop culture subscription boxes!
DEAL: Save $5 on your first box! Use this link and coupon code BRAINQUEST.
FYI – there are SPOILERS in this post!
Everything in the box!
As a subscriber (limited numbers can join each month), you are invited to join the Society of Seekers, a group of like-minded puzzle friends who use their heads and a little bit of internet-search know-how to explore a city and solve a mystery each month. This month's destination is CHICAGO!
Case Folder. To help me solve this month's case, I received detective Carson Jackson's folder that contains materials for the Art Institute Heist.
Suspect Photo Lineup. Included in this list of suspects are 9 individuals. After successfully identifying them, I scratched the gold colored coating below their photos to check if I identified the guilty suspect correctly.
9 Evidence Forms. These evidence forms proved to be valuable in spotting the 9 guilty suspects from the lineup.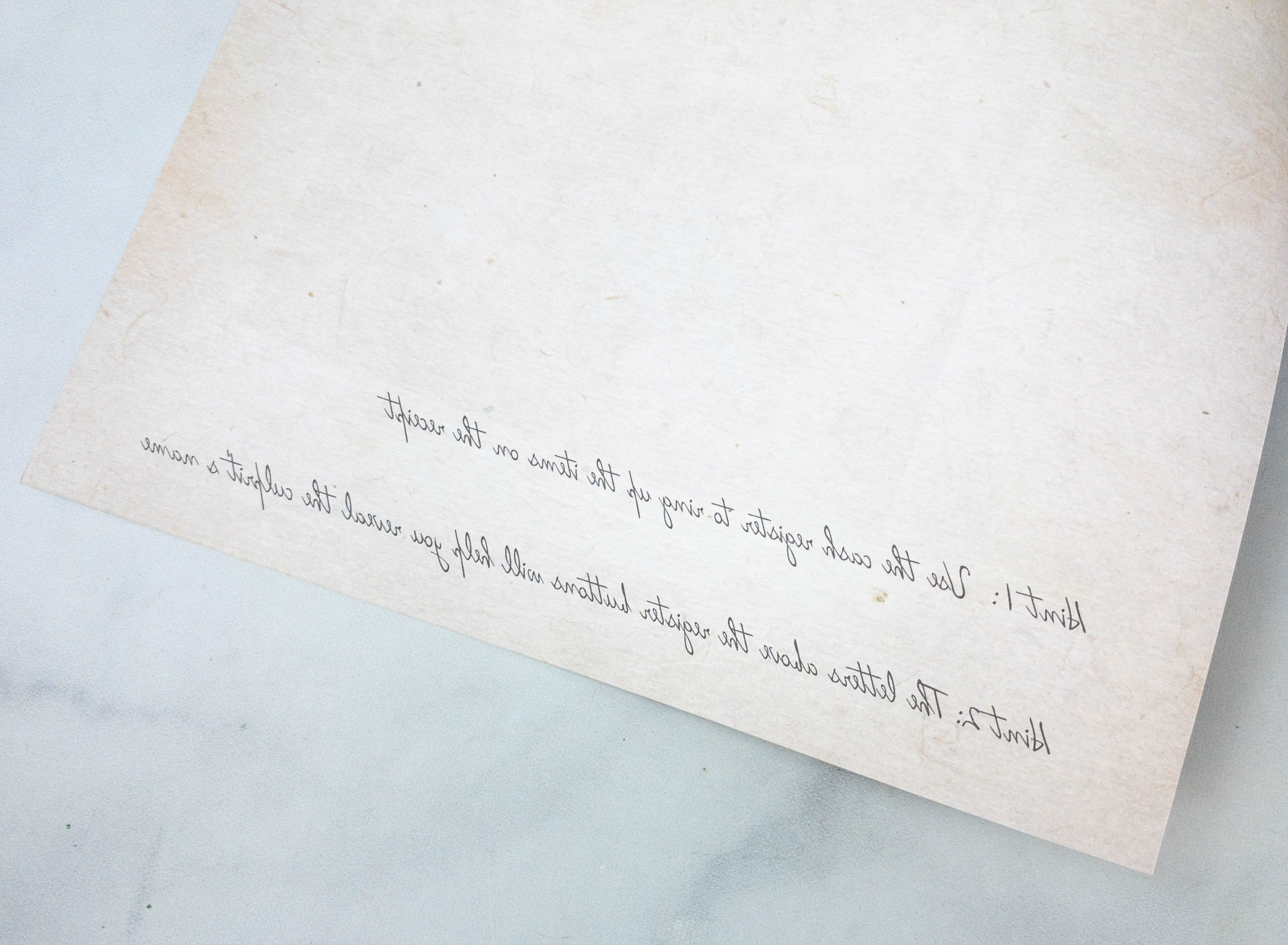 One of the evidence forms has a weird print at the back. Inspecting this print helped me pinpoint one guilty suspect!
Another evidence form included a business card and photo of Chicago beach.
Attached on one of the evidence submission forms is a photo with a ball, towel, and umbrella on it.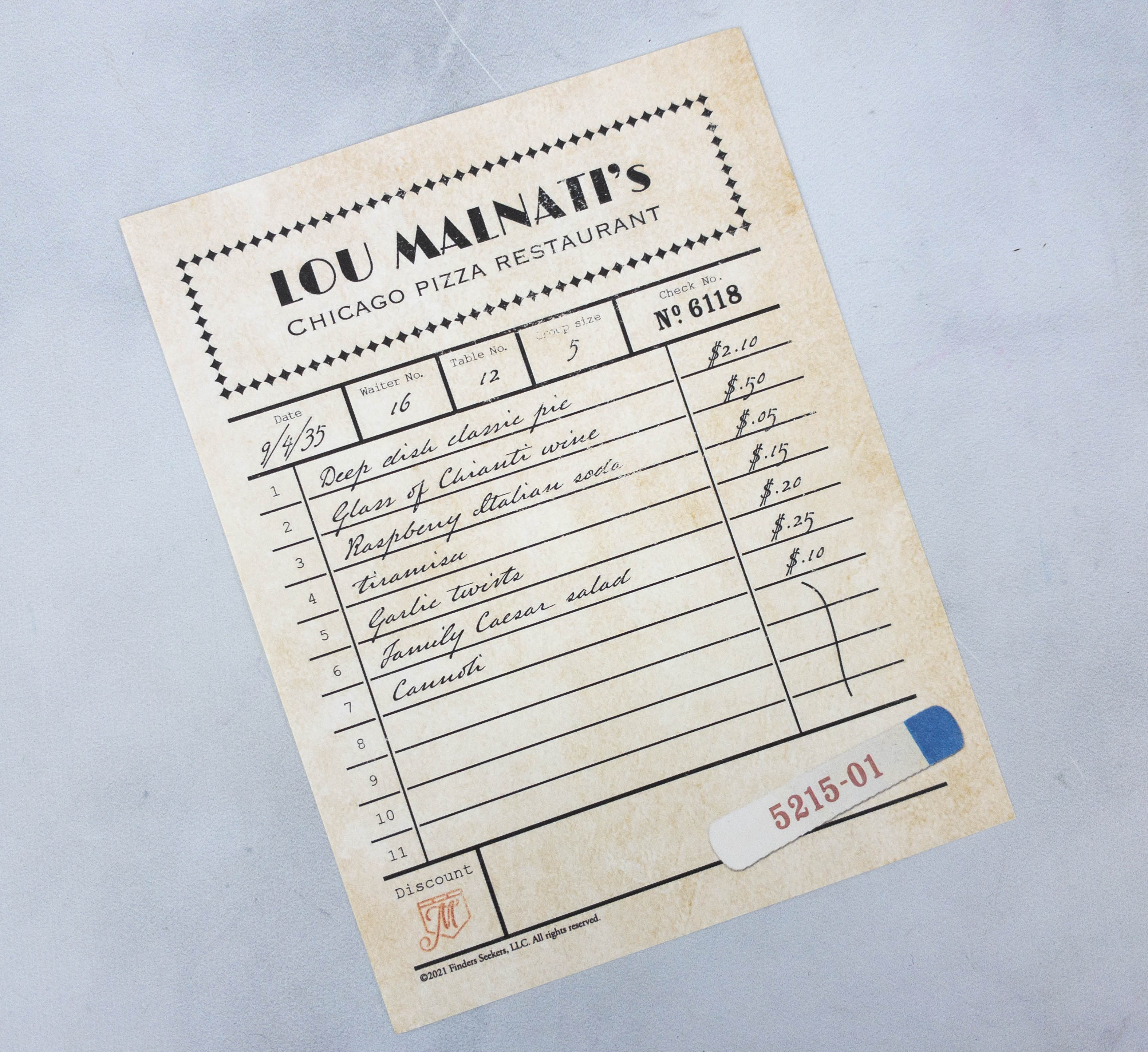 Pizza Restaurant Receipt. This receipt shows one of the orders served at table number 12 by the Lou Malnati's Chicago Pizza Restaurant.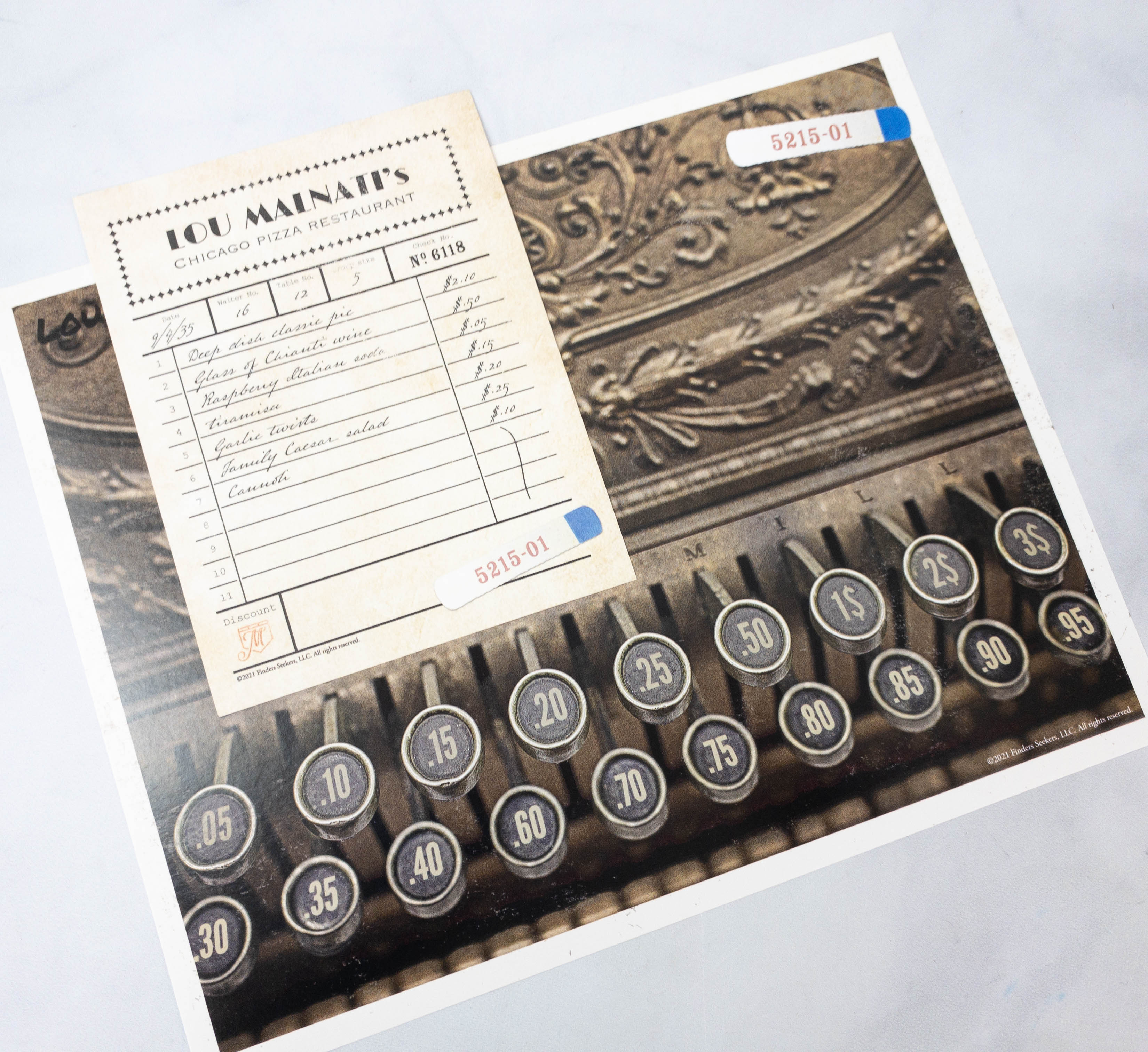 It came with a photo of the cash register. I analyzed the materials and found out that the details on the receipt has the hidden clues needed to solve one of the problems.
There's also an Art Institute photo which I decoded. It's a bit tricky but only needs a careful inspection and analyzing to find the hidden answer!
Foam Hand. Here's a Cubs fan foam hand. This item can be used together with the baseball ticket.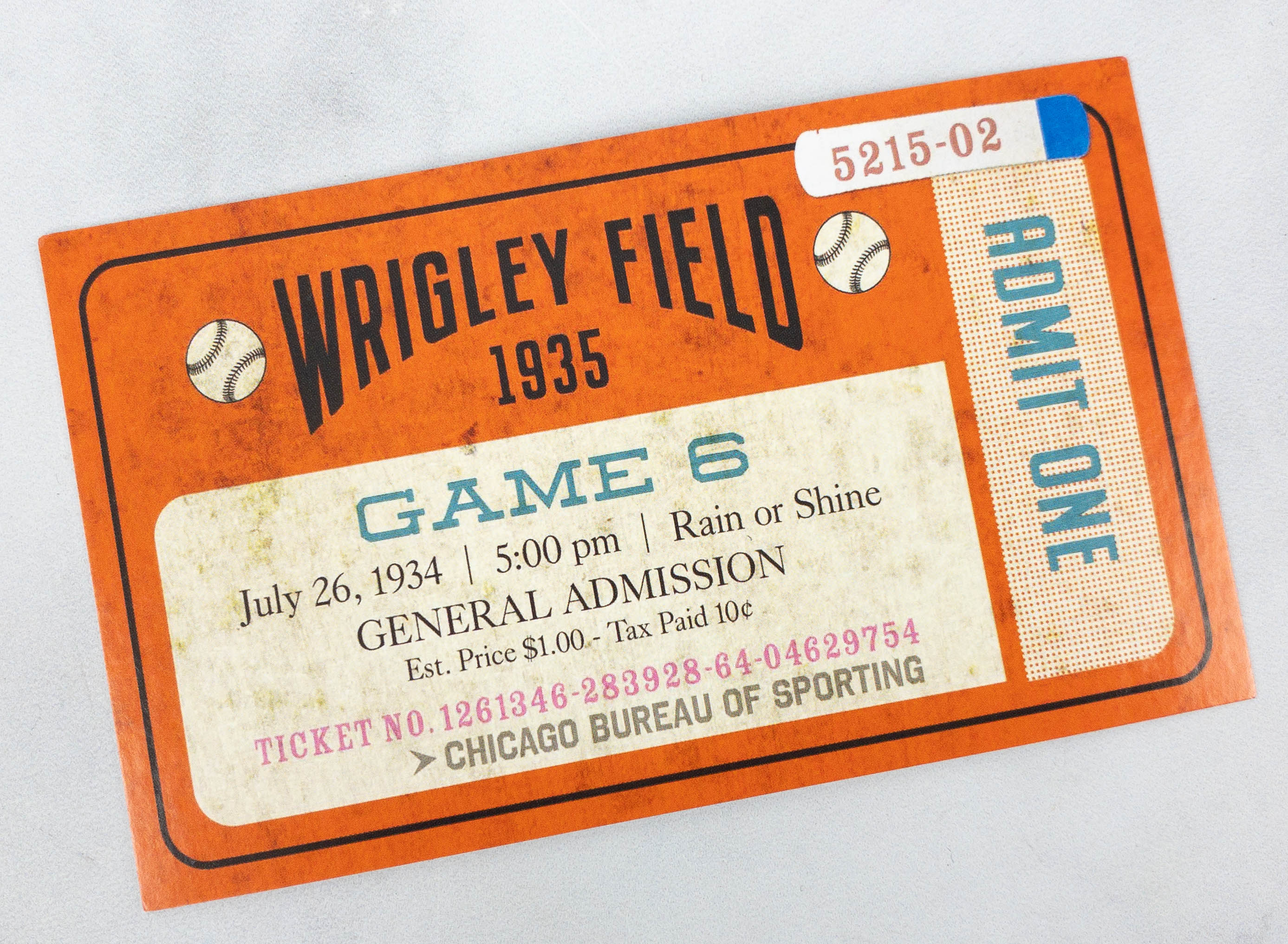 Baseball Ticket. It's an admission ticket for one to Wrigley Field's game 6. It contains details that are useful in solving one of the puzzles.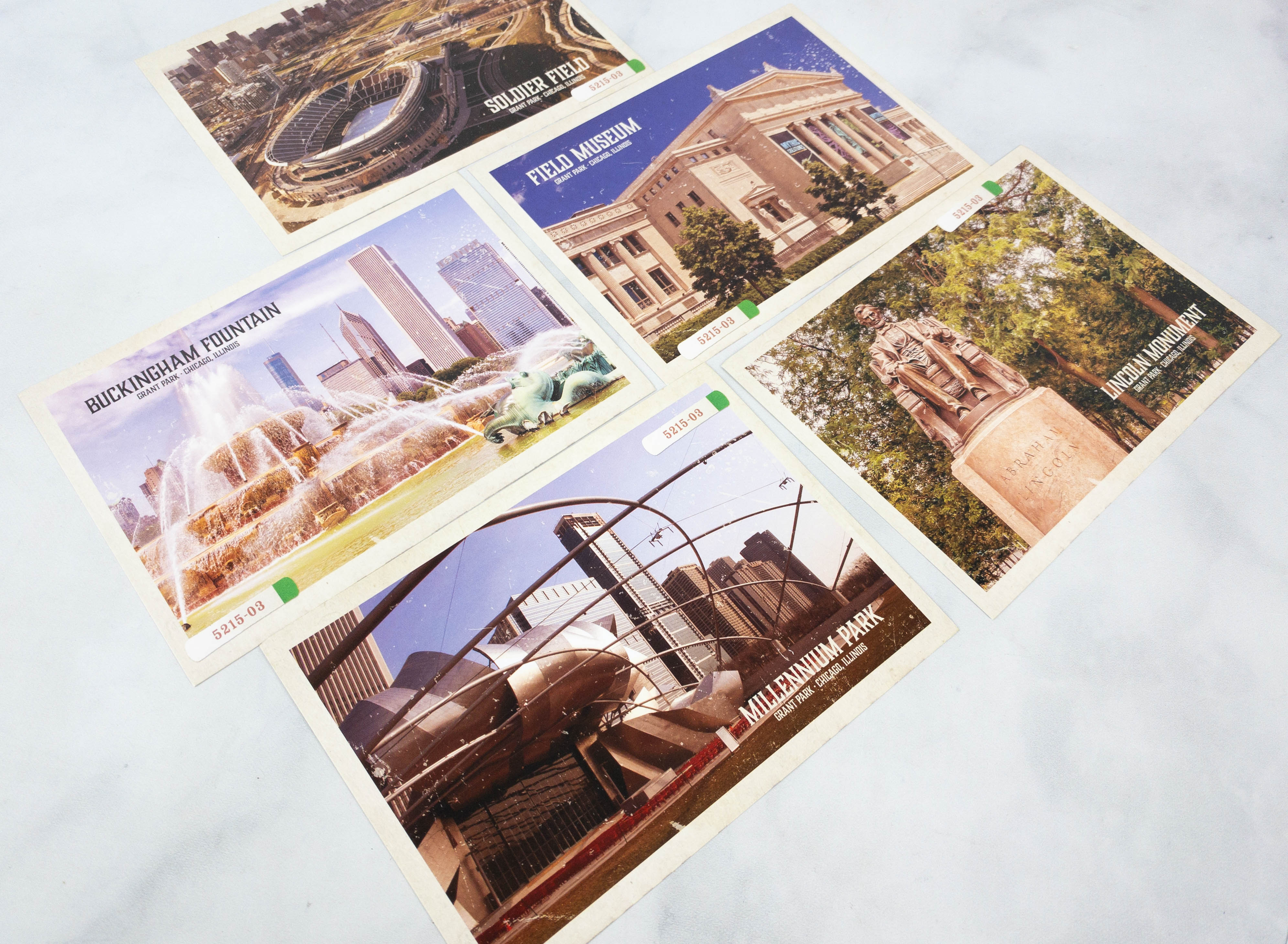 5 Grant Park Postcards. The materials also included 5 postcards featuring the Millennium Park, Lincoln Monument, Buckingham Fountain, Field Museum, and Soldier Field.
Just like a regular postcard, there's a space at the back for messages and the receiver's address.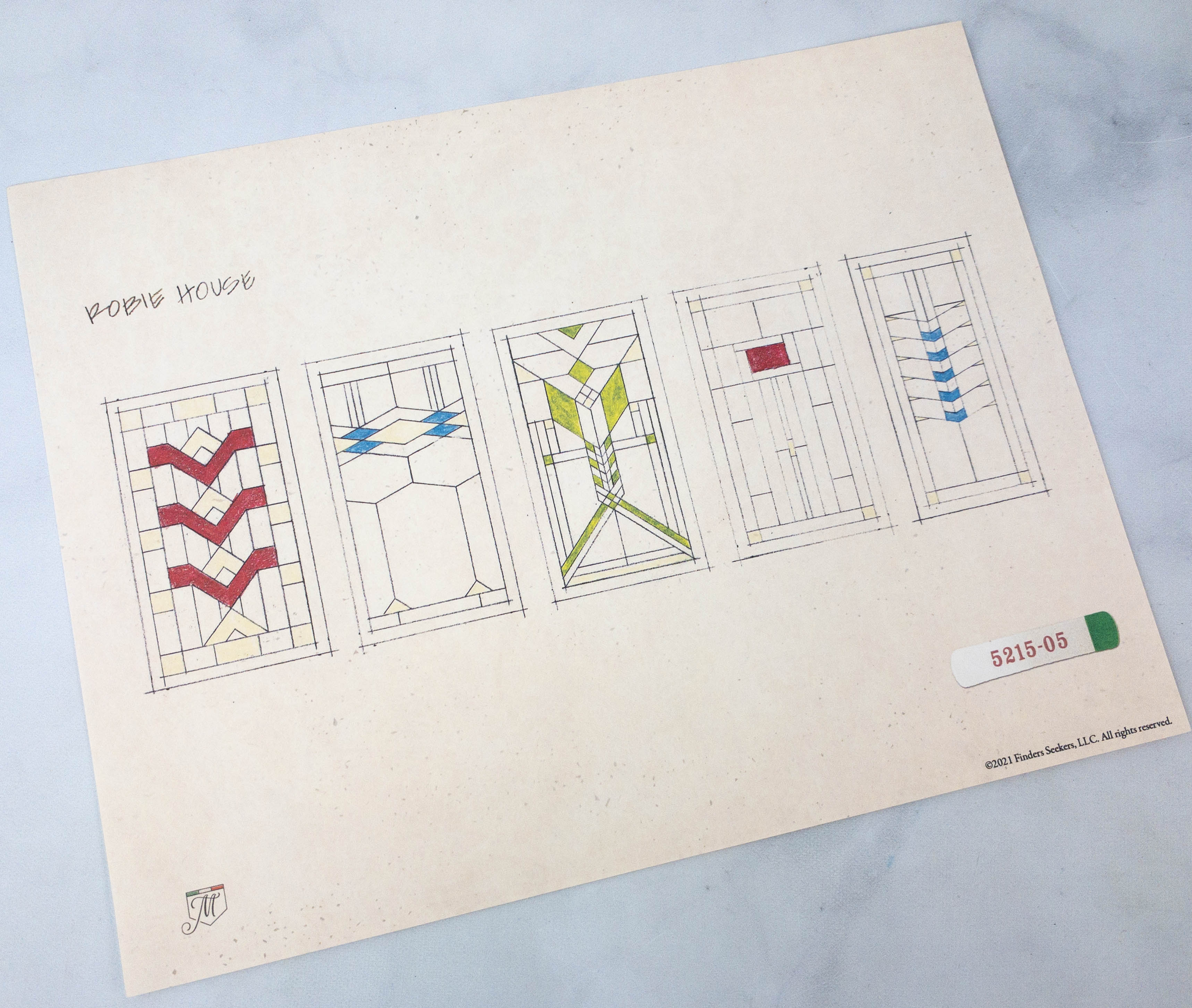 Architectural Window Sketches. This paper has 5 different window designs and I didn't have problems identifying the Robbie House suspect!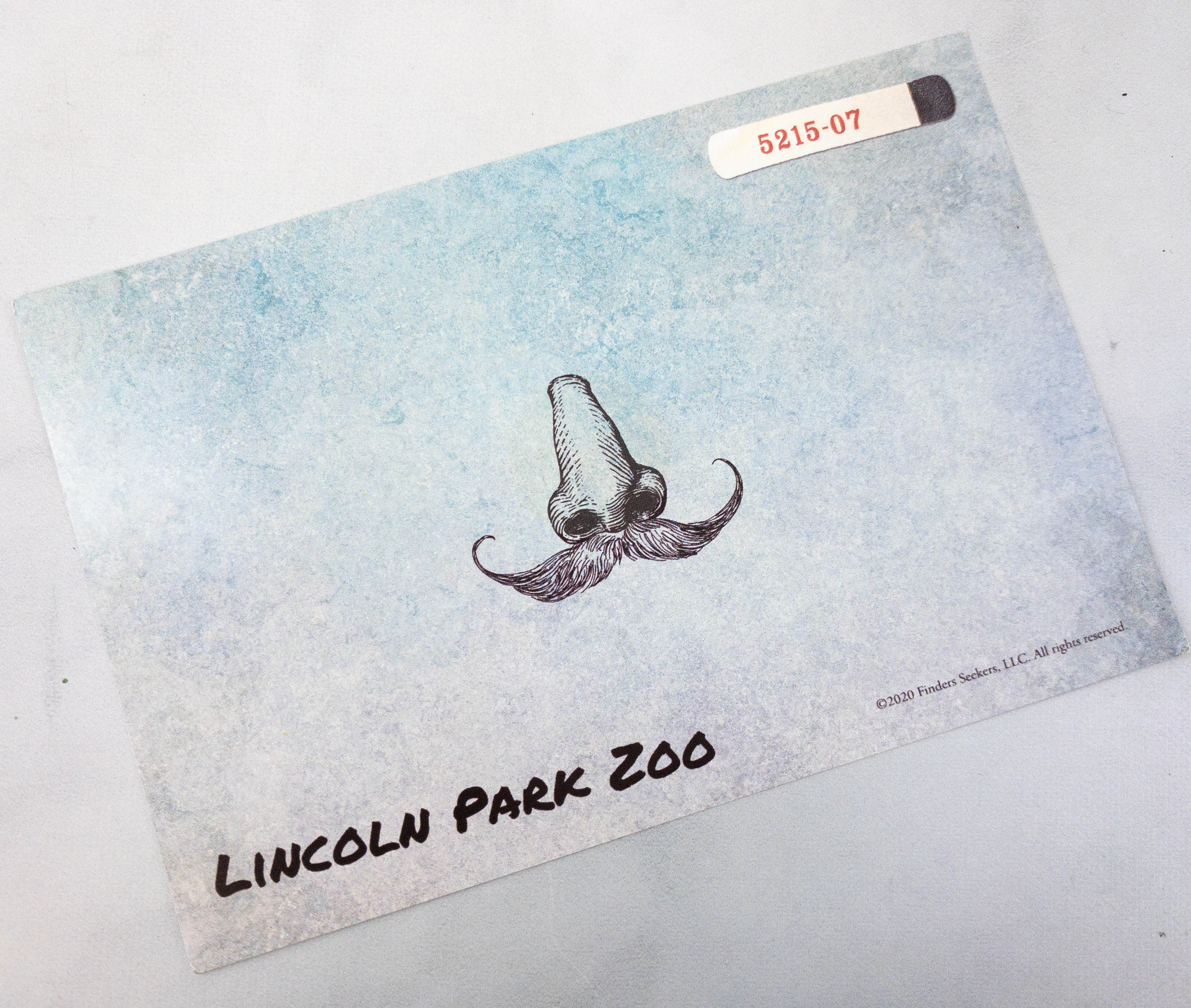 Blue Card. It may look like a plain card with a print of a nose in the middle, but I discovered the hidden message by simply holding it close to my face. Sometimes the answers that we seek are really just right on the tip of our nose!
Sheet Music. One of the materials used to identify one of the suspects was from the Green Mill Lounge. I tried to decode the notes using the letter and it did not fail me!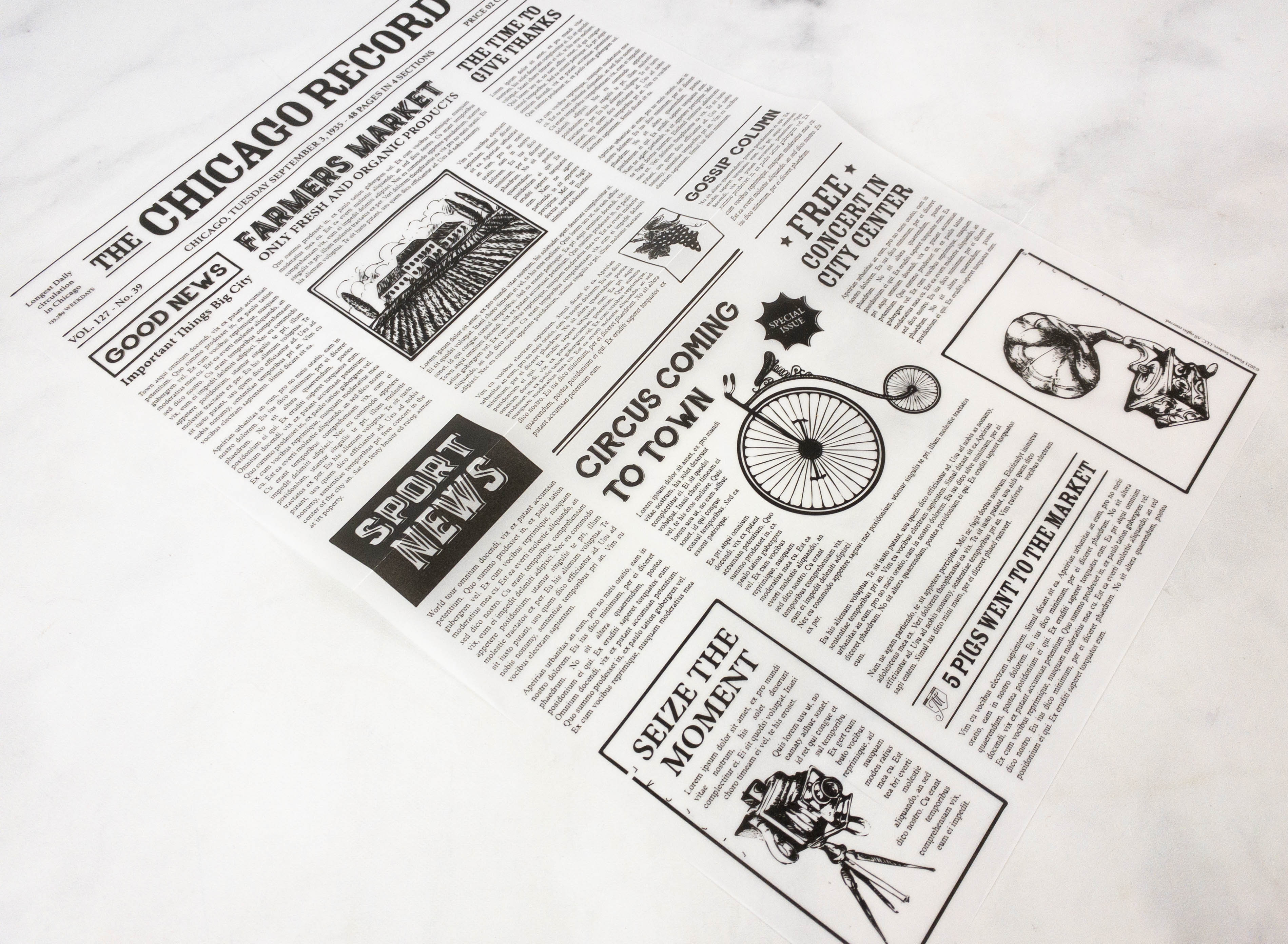 Chicago Newspaper. Here's The Chicago Record's frontpage. It's dated September 3, 1935 and it contains the latest news for the day. I always knew that reading the newspaper is really helpful specially in solving crimes!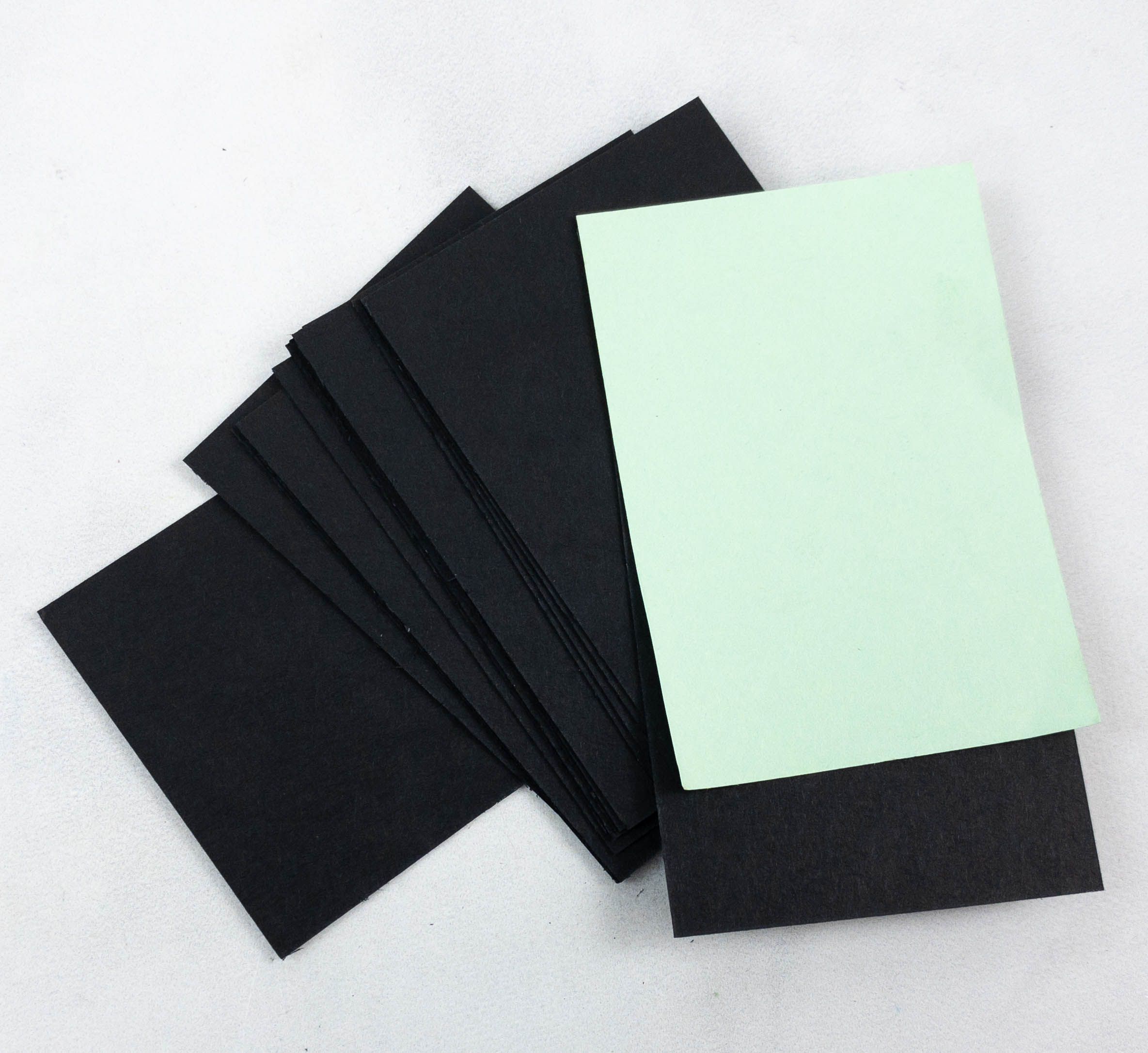 16 Black Rectangles. These black rectangles were used to solve this month's final puzzle and reveal the mafia leader.
I enjoyed solving this month's Chicago mysteries and I learned so much in the process. The puzzles were challenging and exciting and they make a great brain exercise! You can also solve them with friends or family, if you want a fun bonding experience. All the materials you will need are already provided and there are no fancy gadgets or any technology involved. It requires full concentration though, and it's definitely rewarding when you've found out the final answer!
Did you solve the mystery? How long did it take you? Let us know in the comments below!