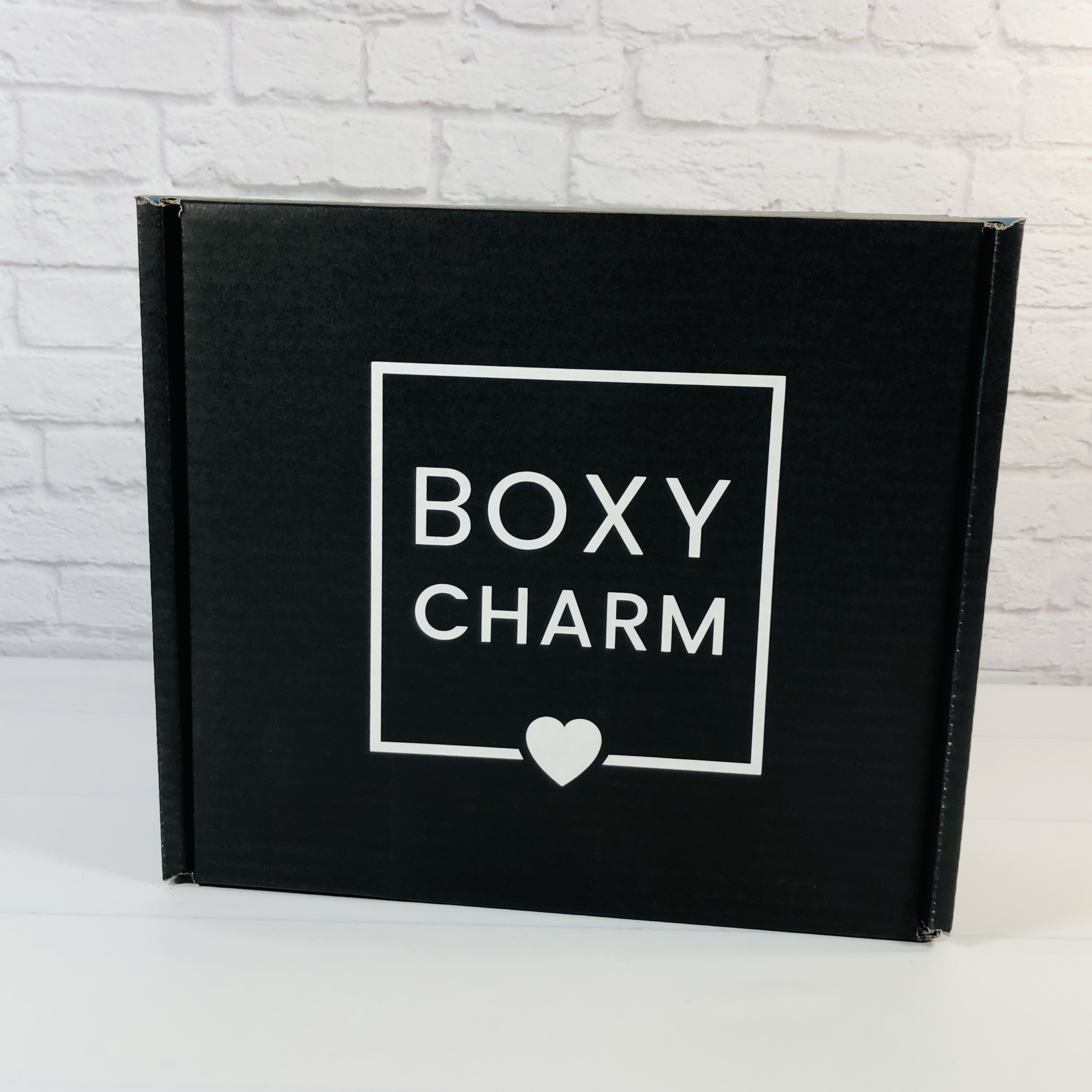 BOXYCHARM Premium is a beauty box from BOXYCHARM (who also has a base box for $25 a month and a BOXYLUXE upgrade option). For $39.99 per month (price drops for longer terms), you'll receive 6 items with 2 items chosen by the subscriber. They also state an average value of around $215 per box. BOXYCHARM's premium subscription box was voted by our readers as one of the best beauty subscription boxes for 2021 – and a best skincare box, and a best makeup subscription!
DEAL:
Not a charmer? Subscribe now and get a free gift: Complex Culture Sonic-T Bar Facial Massager OR Ciate I Am Woman Palette OR OPV Beauty Spotlight Palette Palette PLUS $10 credit to November Mega Drop Shop!
Use this link and enter coupon code MASSAGEME to get a FREE Complex Culture Sonic-T Bar Facial Massager  OR IAMWOMAN to get a FREE Ciate I Am Woman Palette OR OPVFORME to get a free OPV Beauty Spotlight Palette Palette AND get your exclusive $10 Add-Ons code via email within 24 hours of subscribing.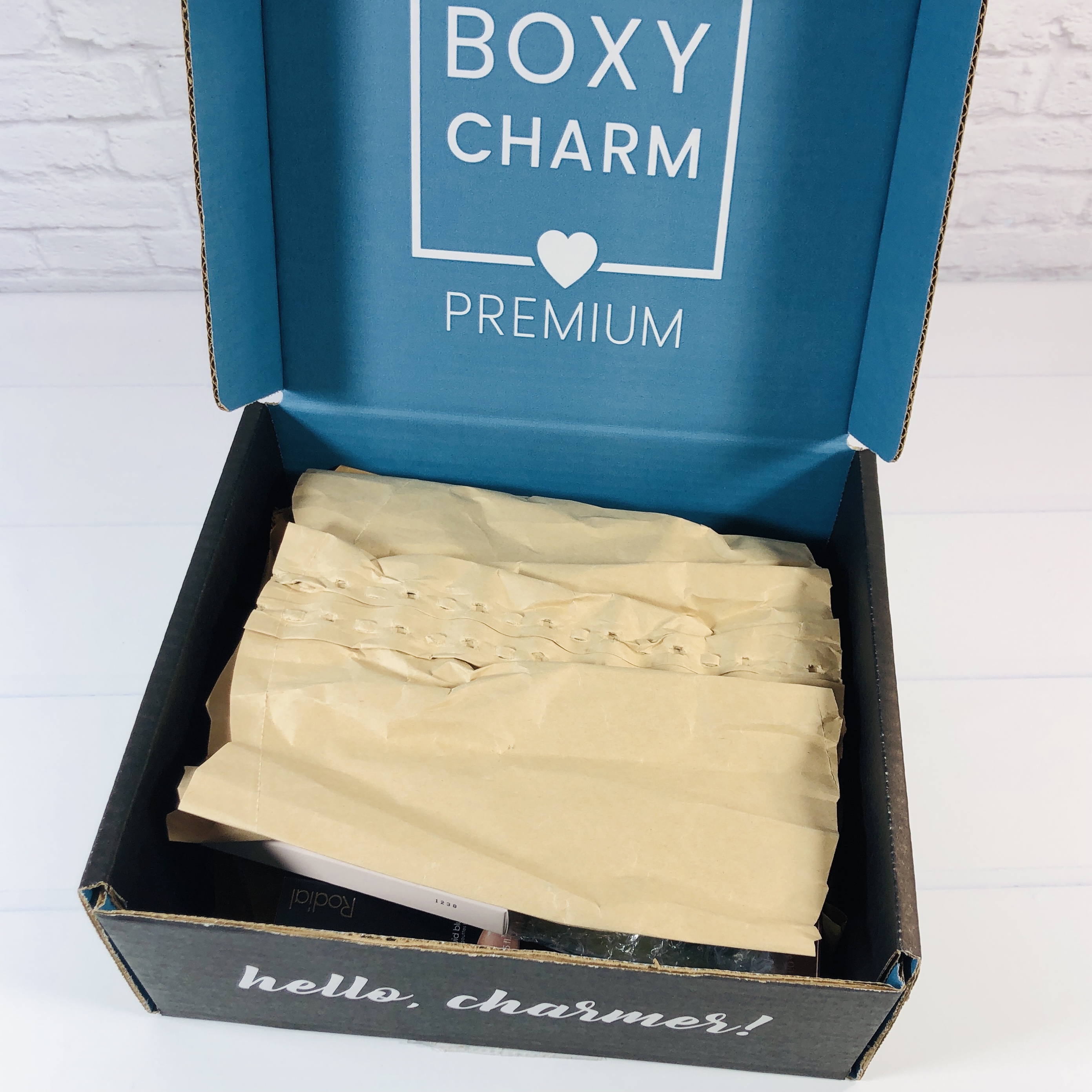 First peek!
My items were cushioned with wadded up paper.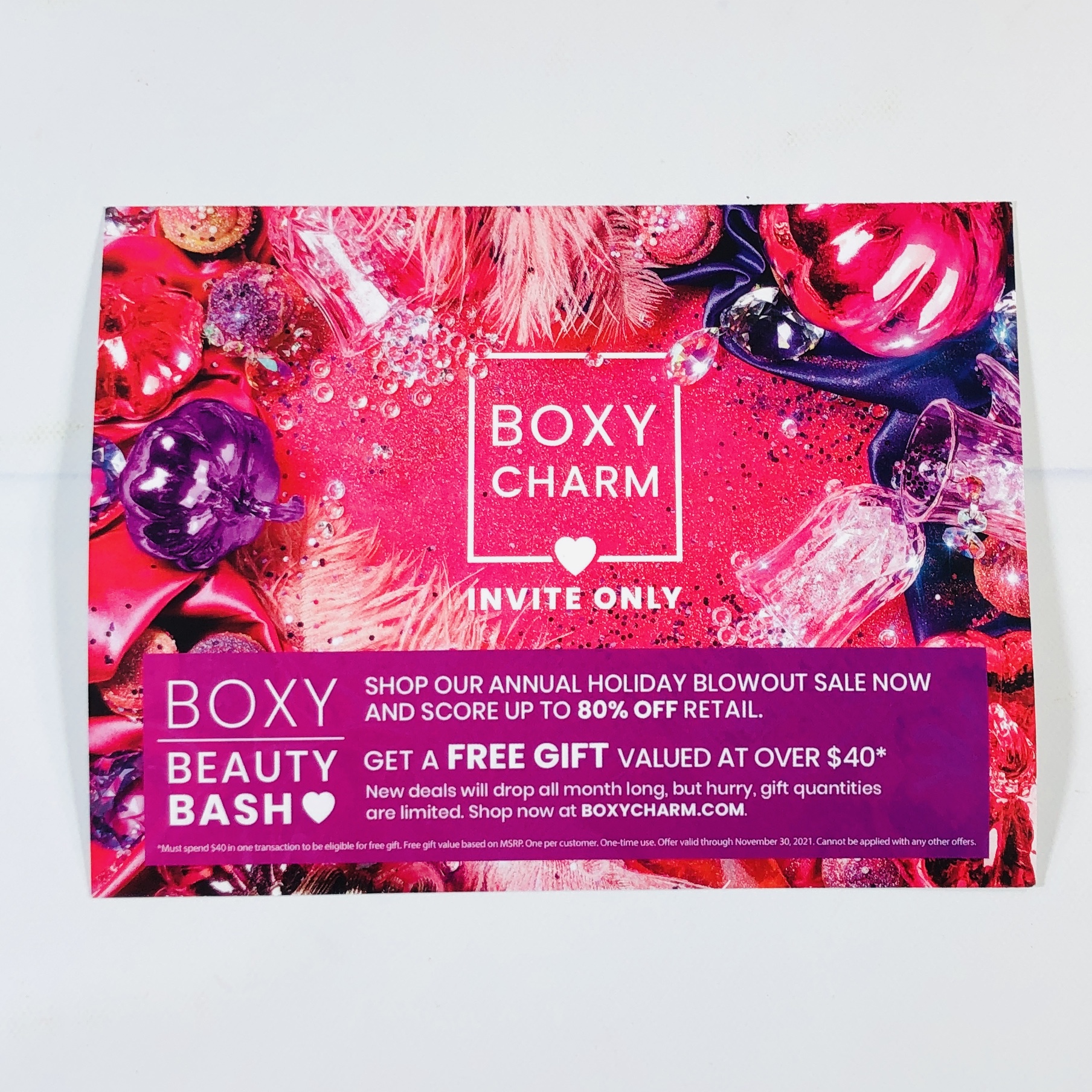 The November box theme was INVITE ONLY!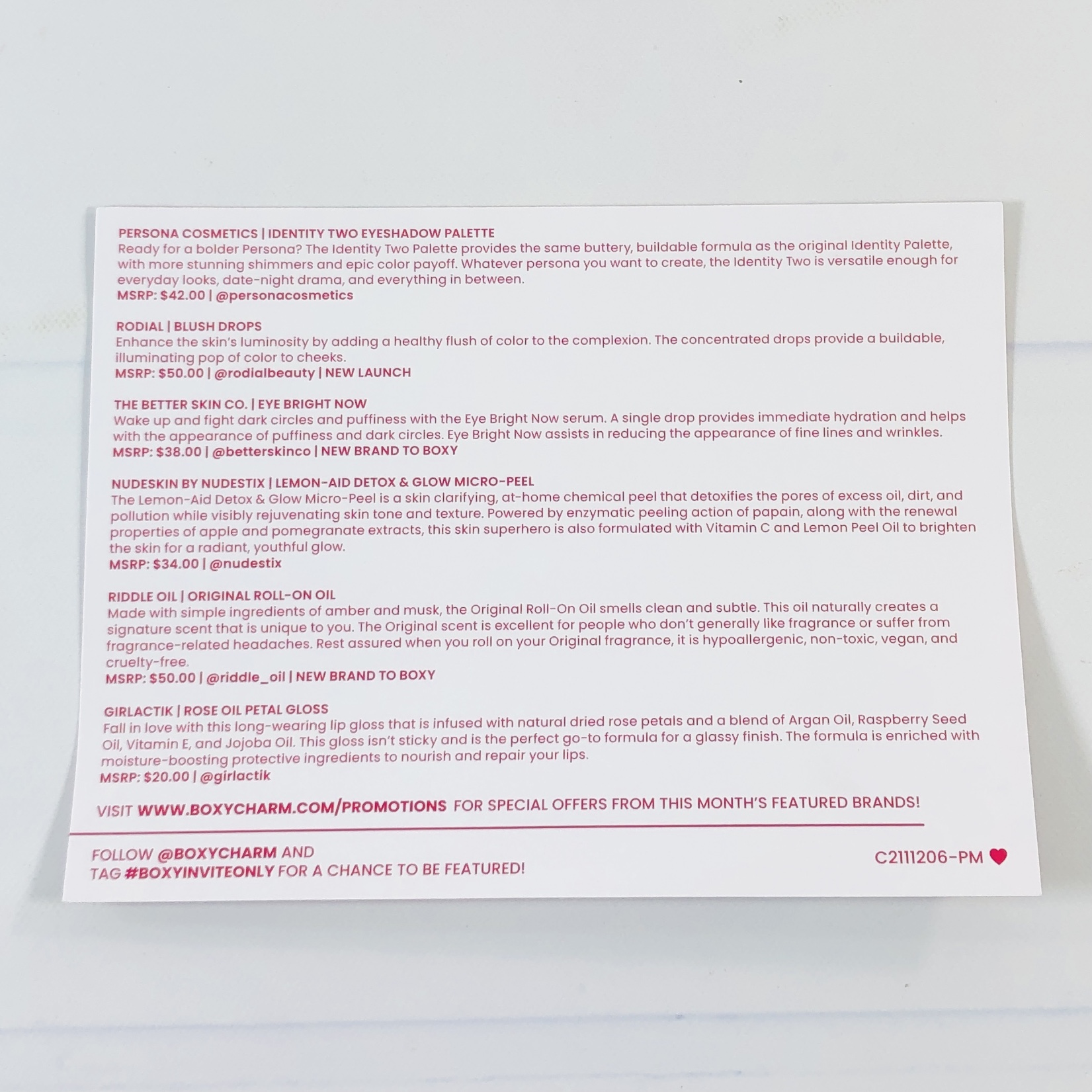 Listed at the back are the products inside the box along with MSRP's. Looking for more products? Check out the BOXY website for more offers.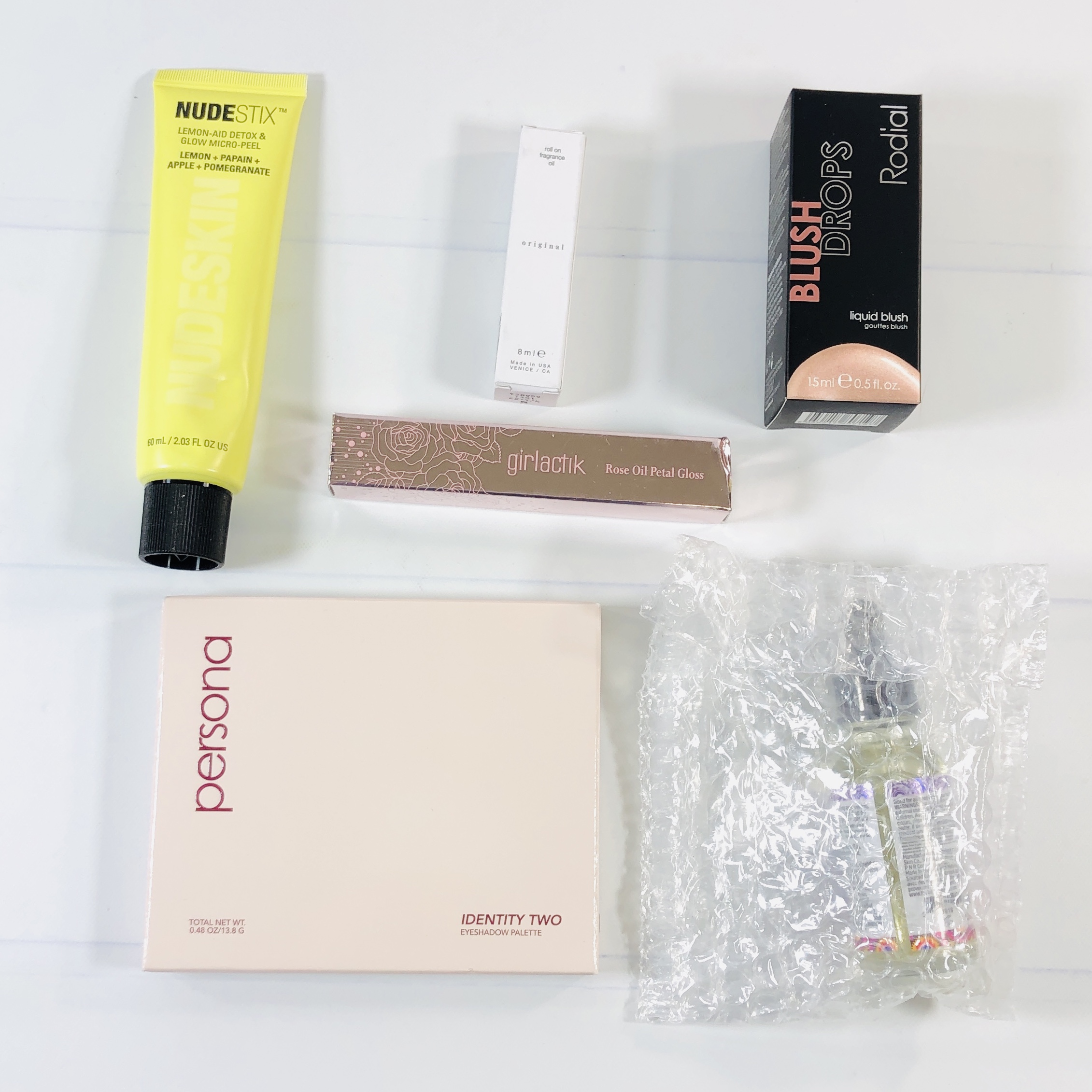 I received six items in my box and some came in their original boxes.
Everything in my November 2021 BOXYCHARM Premium! There may be variations in the box – see the full spoilers here.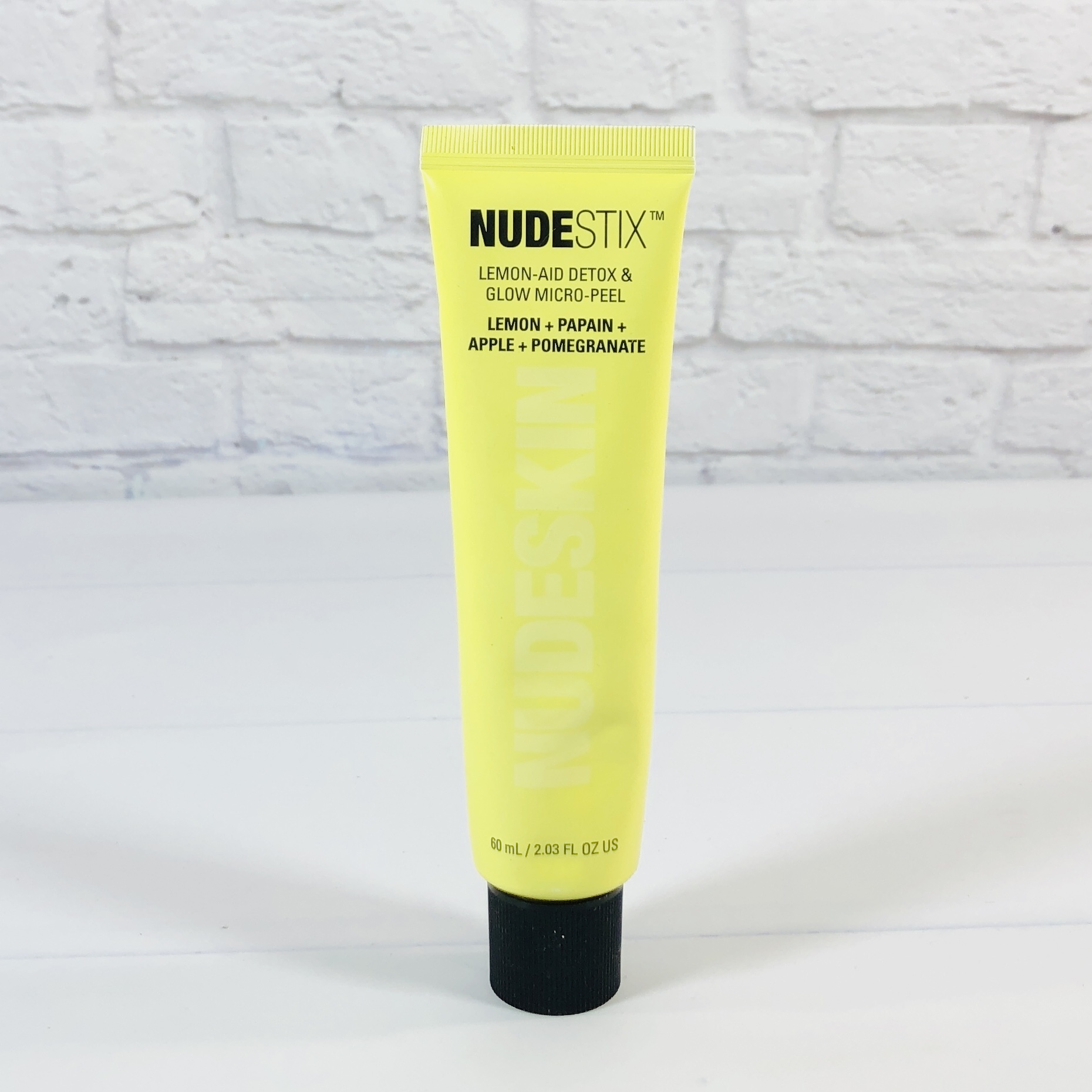 Nudestix Lemon-Aid Detox & Glow Micro Peel ($34) According to this brand's website this is an "at-home chemical peel" and like similar products I think they want you to believe that you are peeling off layers of dead skin but that's not really what's going on, and you can probably get similar results by rubbing white glue all over your face.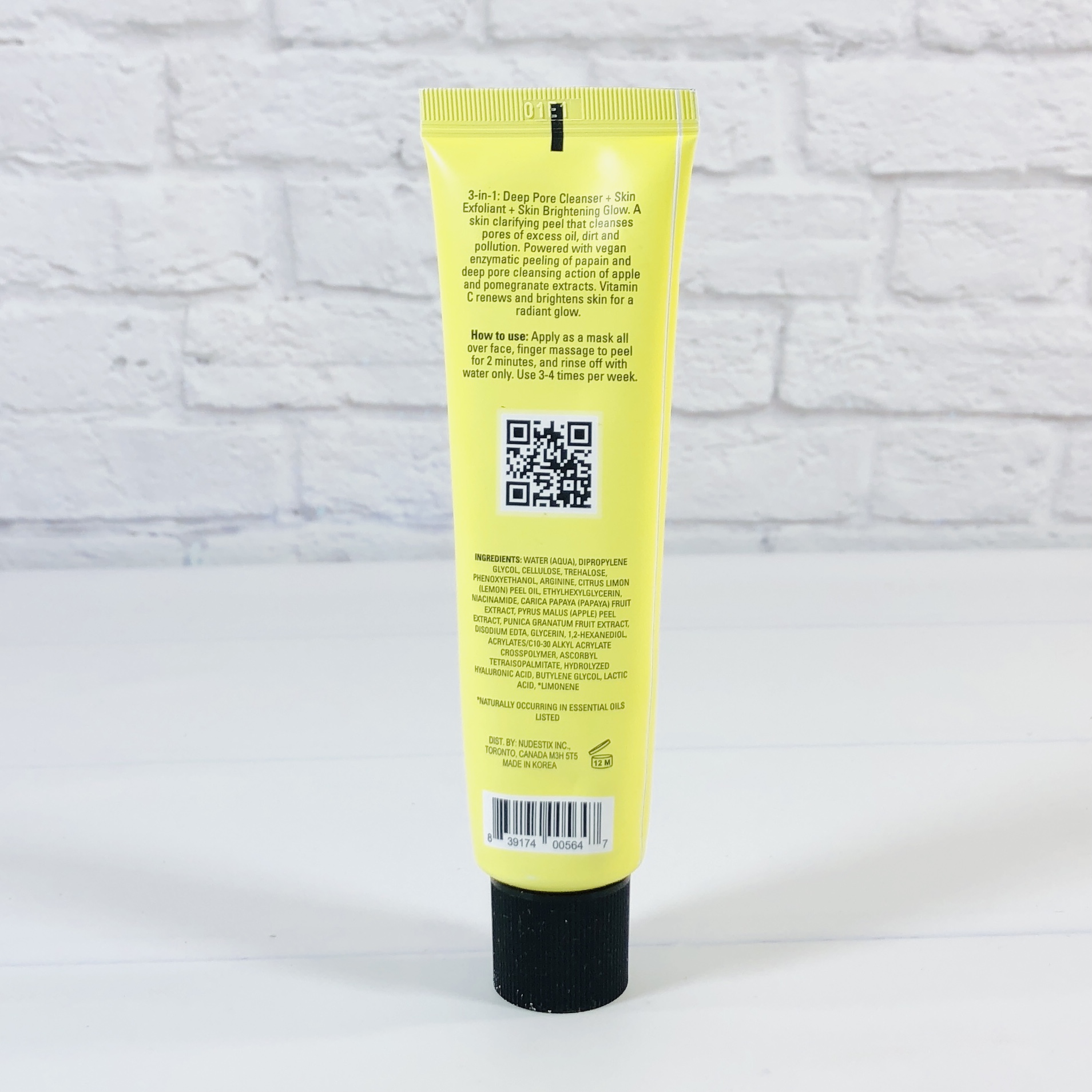 Some of the ingredients are cellulose, citrus oil, papaya extract, niacinamide, and something that makes it feel gritty, like fine sand or salt. The ingredients on the tube aren't the same, or at least they aren't in the same order, as the ingredients on the website. You should probably open it over the sink, I had some fall out when I unsealed the cap. I only tried this on my chin and backs of hands because my cheeks are too sensitive but without applying any pressure at all, the product immediately gelled up into tiny balls of goo. It wasn't super scratchy. It has a light lemon scent. It is supposed to remove excess oil, dirt, and pollution from the pores while gently exfoliating dead skin cells.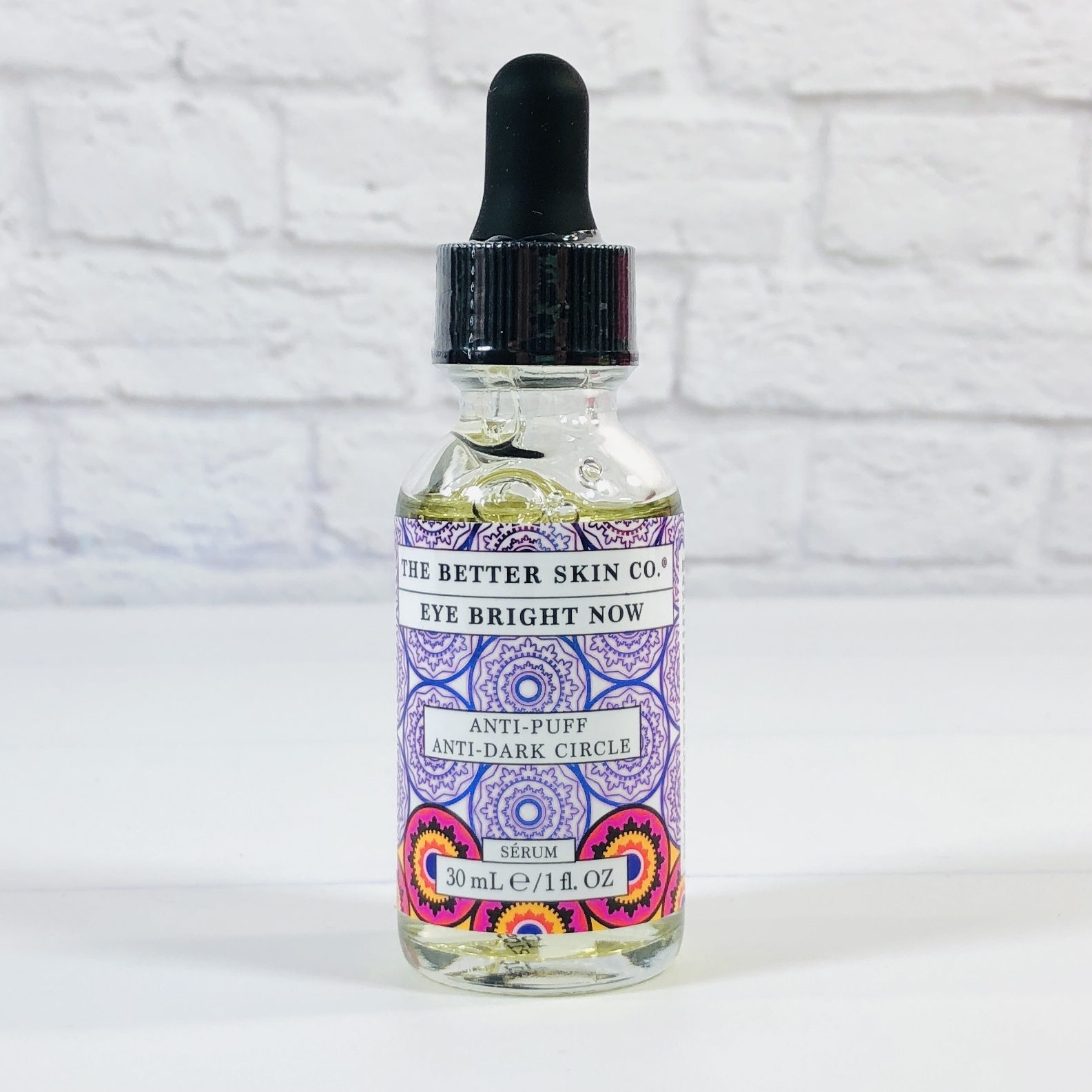 The Better Skin Co Eye Bright Now Anti-Puff Anti-Dark Circle Serum ($38) I love trying undereye products, that area is pretty neglected and I don't really try to cover it up but I do like to try and keep it moist (when I remember).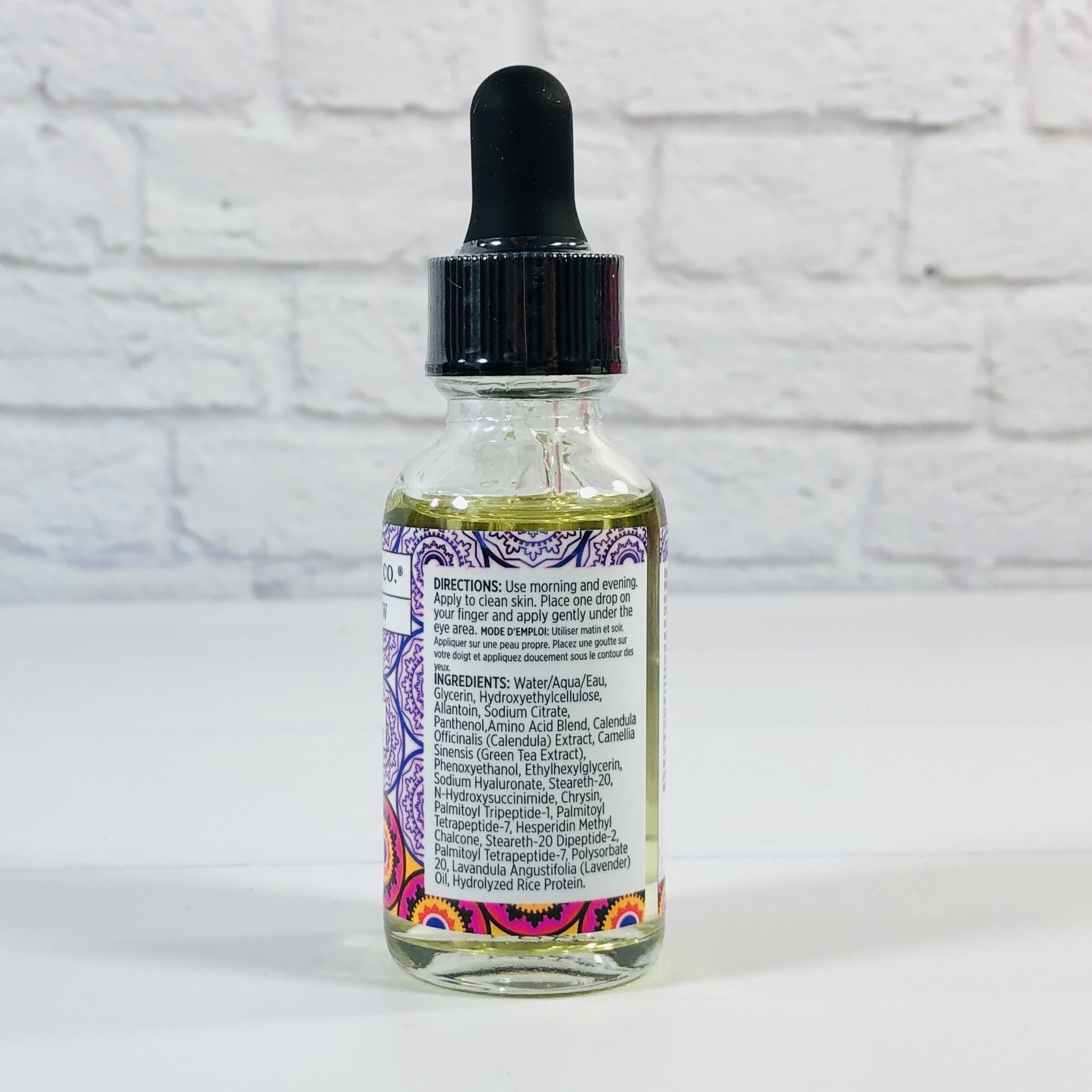 It has stuff like glycerin, panthenol, green tea extract, sodium hyaluronate, and lavender oil.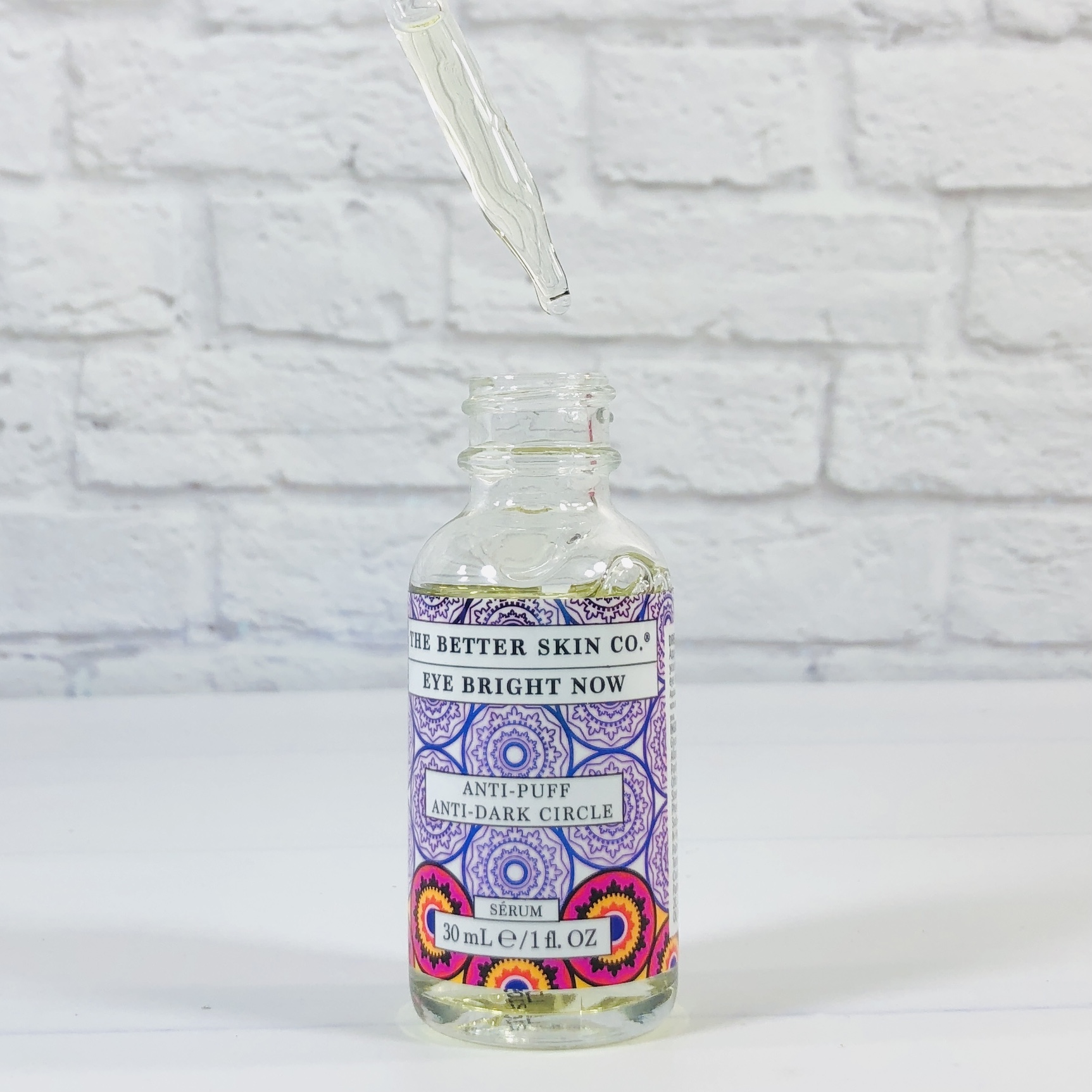 It's supposed to take care of dark circles and puffiness and one drop seemed like plenty for both of my eyes. I appreciate that they suggest doing a patch test for sensitivities first. It's non-oily and once it dries you can't tell it's there. It has a very mild smell, just a touch of that lavender. I need to use it twice a day but so far I haven't had any problems with it, no irritation at all.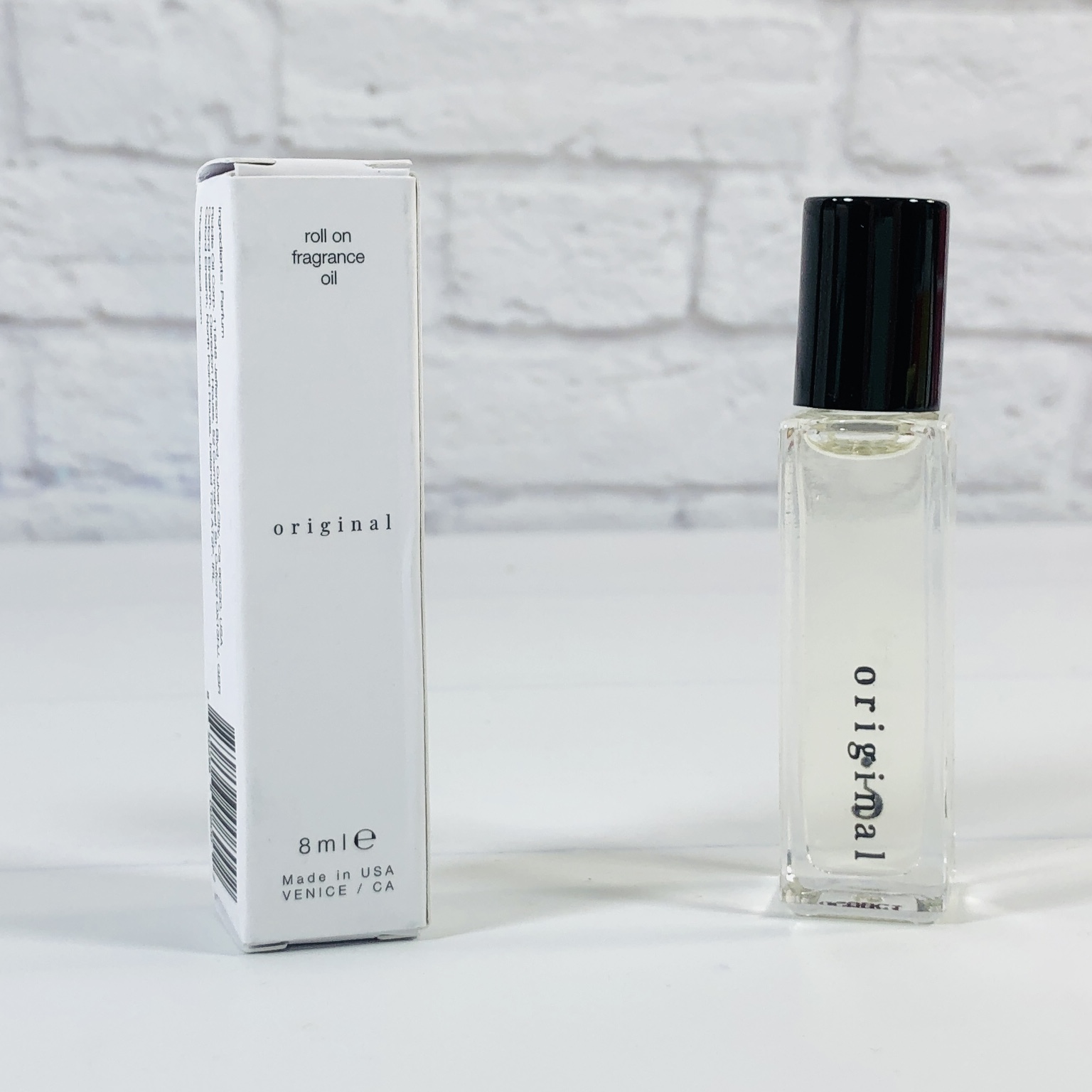 Riddle Original Roll On Fragrance Oil ($50) I like the idea behind this fragrance oil. It is supposed to be good for those who are sensitive to strong scents and it is supposed to adjust to each individual so that the scent is unique to the wearer.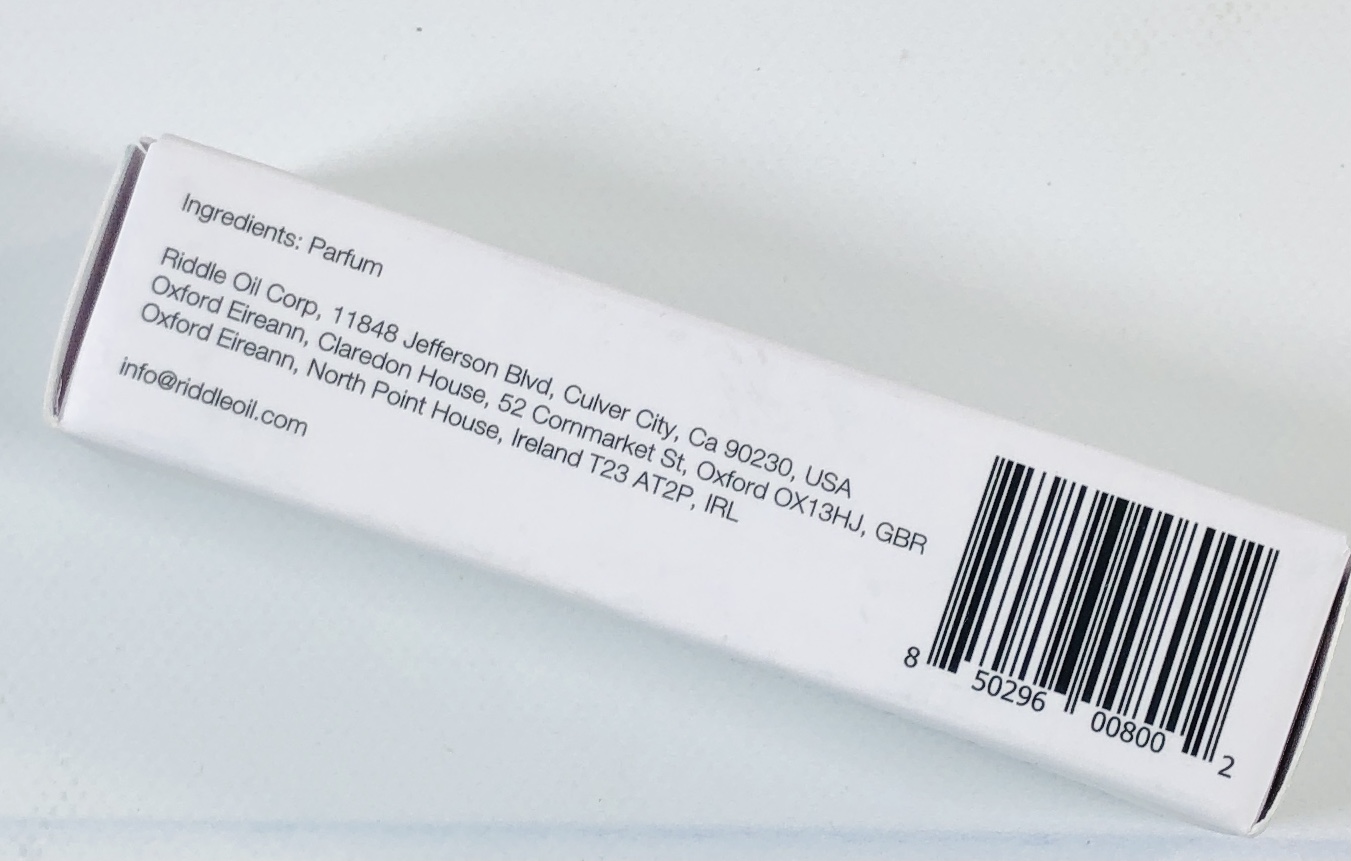 The only ingredient is parfum. I reached out to ask if it was in a carrier oil but never got a good response, but their website says that the scents are concentrated and they don't use carrier oils.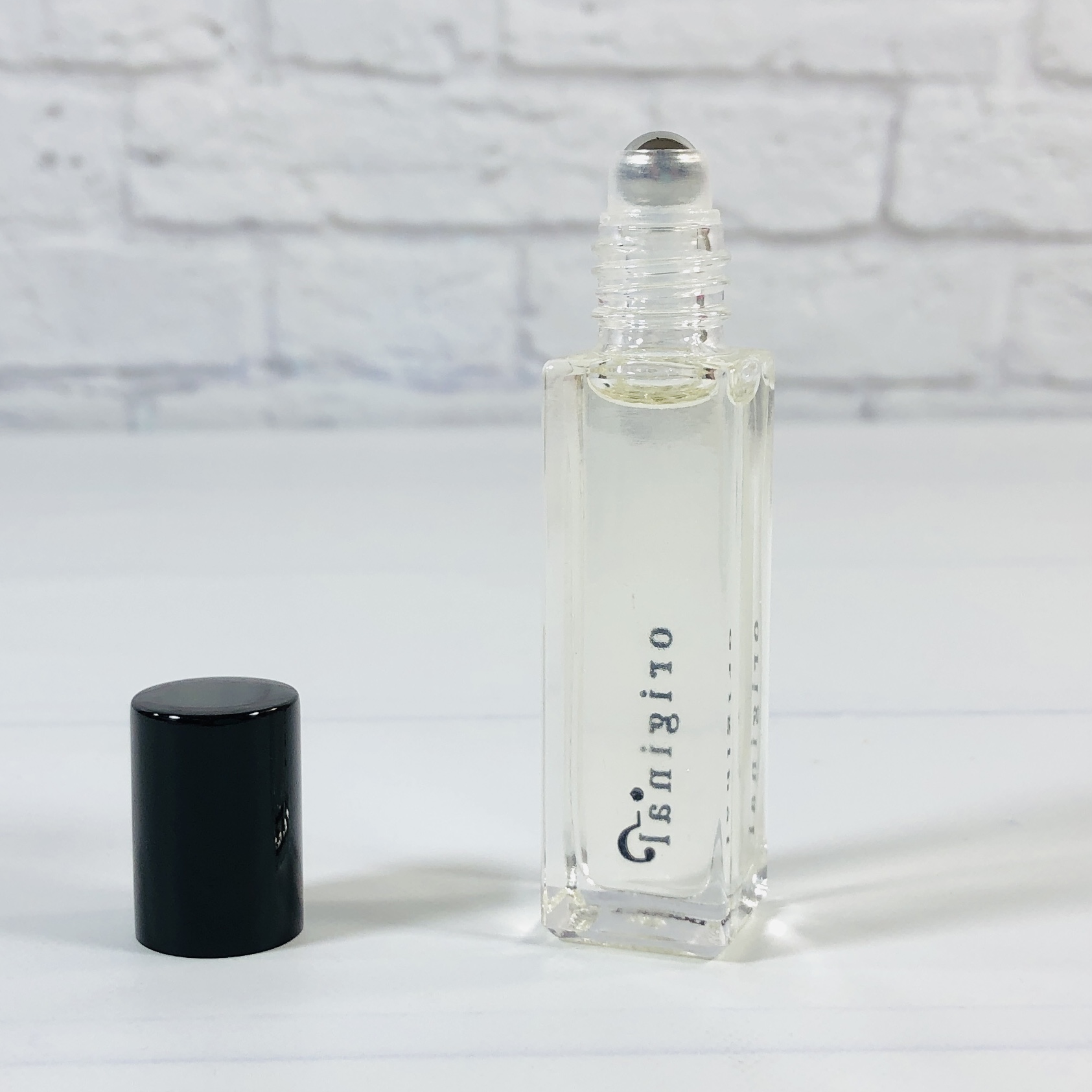 It comes in a rollerball applicator and the scent is described as "clean and subtle made with simple ingredients of Amber and Musk". It makes me think of Juliette Has a Gun Not a Perfume, where it doesn't smell like much, but this has no projection or staying power on me at all — it's the emperor's new perfume! Supposedly other people can smell it on you so I will wear it around my family and see if they say anything to me about it. EDIT: I rolled some on and my husband came in the room and asked what I was wearing and said it smelled so good! I have been rolling it on liberally ever since.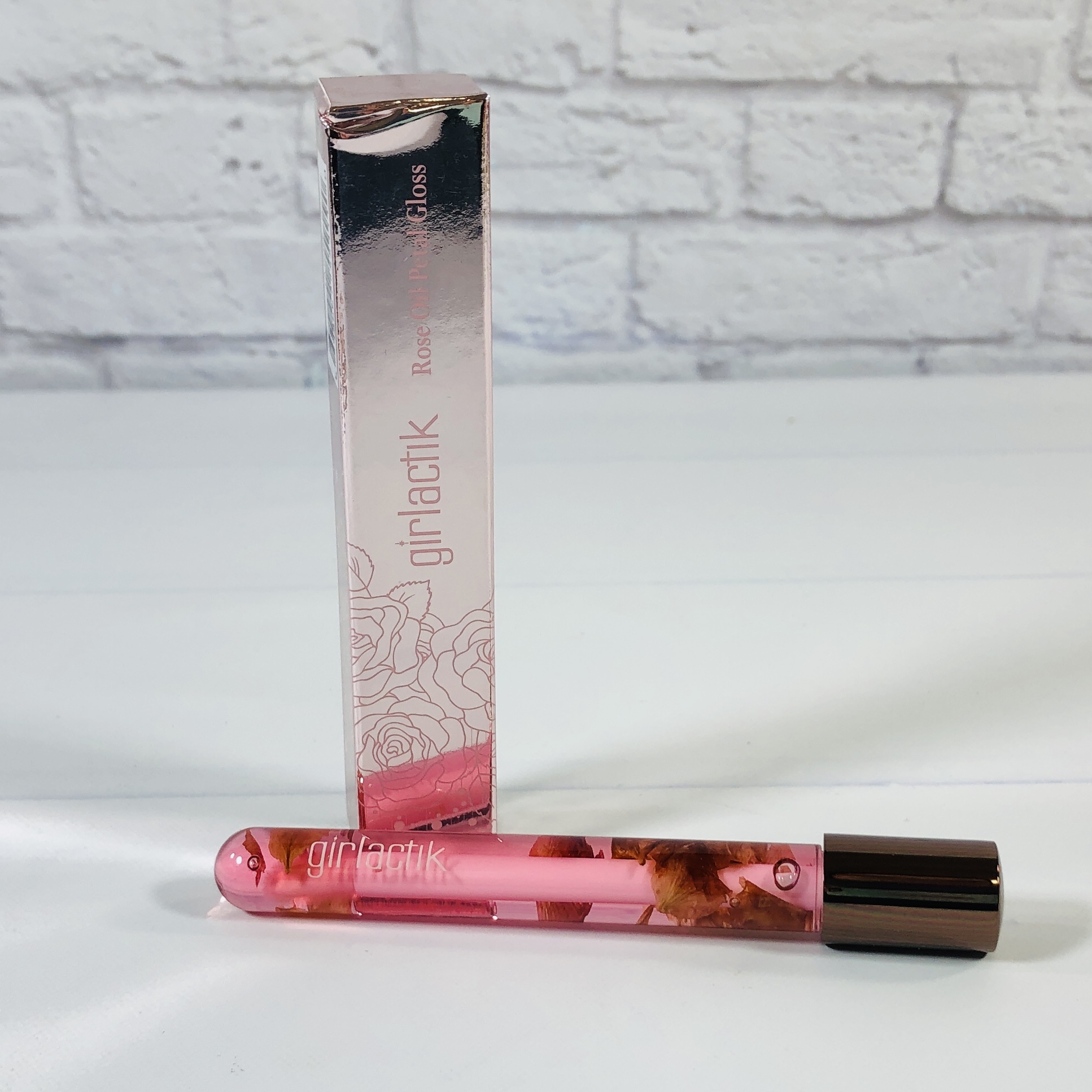 Girlactik Rose Oil Petal Gloss ($20) is a lip gloss that has actual flower petals inside! So far, none have come out when I have removed the applicator.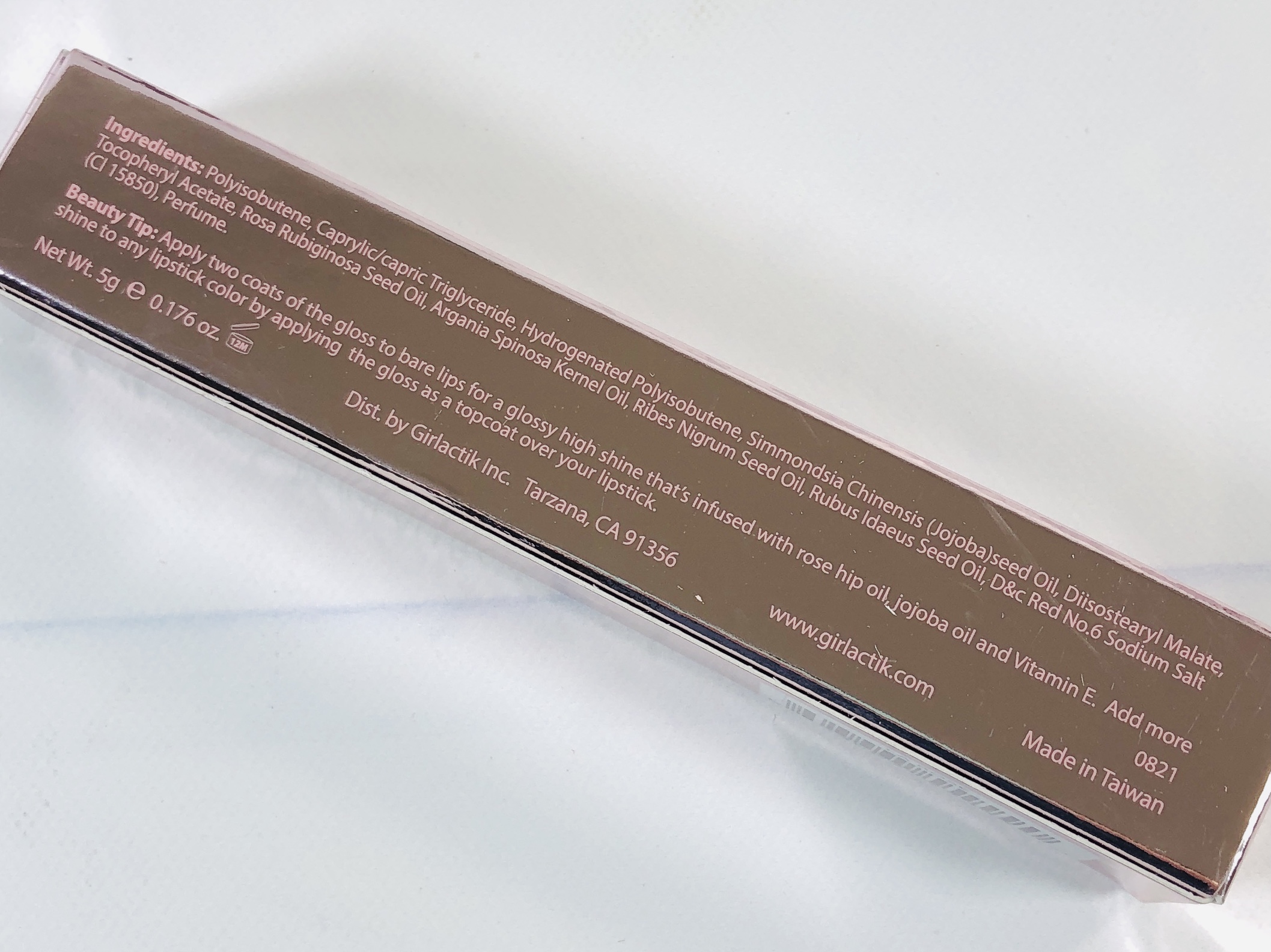 Here's the ingredients and I see that it has jojoba and argan oils plus parfum.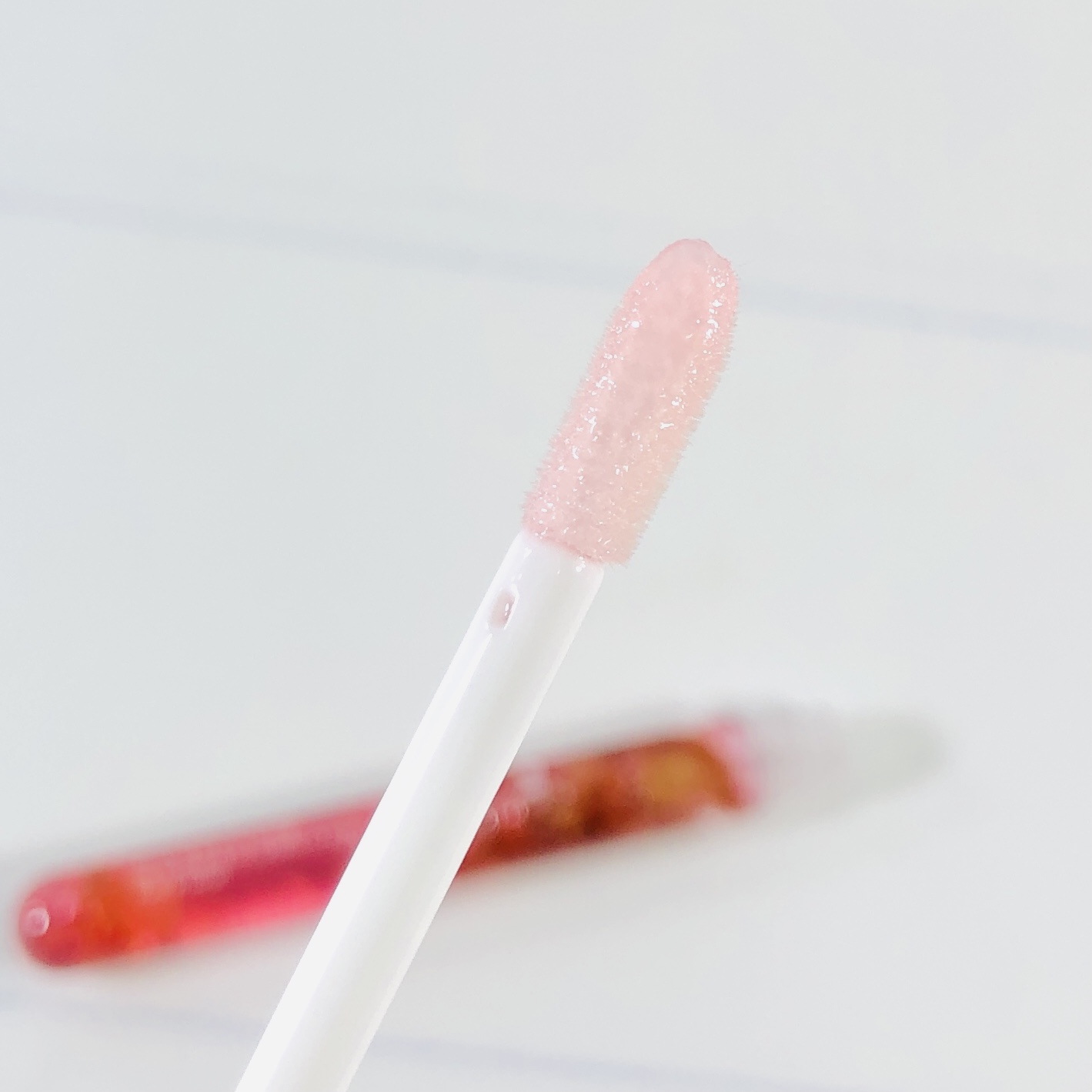 It's sticky on my skin (I swiped it on my hand) but it felt fine on my lips, more like a gloss than an oil. It looked clear to me and it has a spicy floral scent. It can be worn alone or over lipstick or lip liner.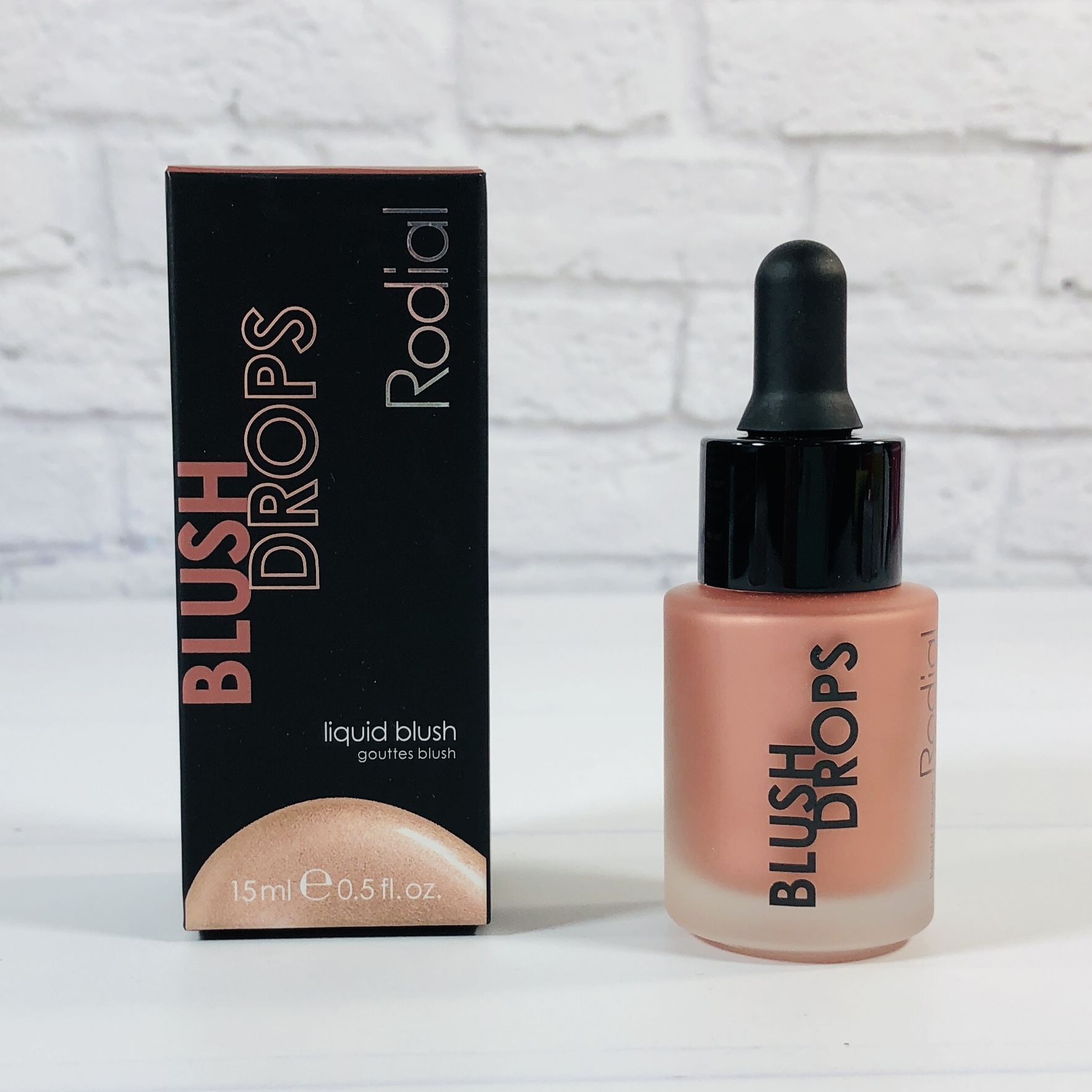 Rodial Blush Drops Liquid Blush in Sunset Kiss ($50) My goodness, this product is stunning! It says liquid blush but I am going to be experimenting with it as a light bronzer/highlighter combo.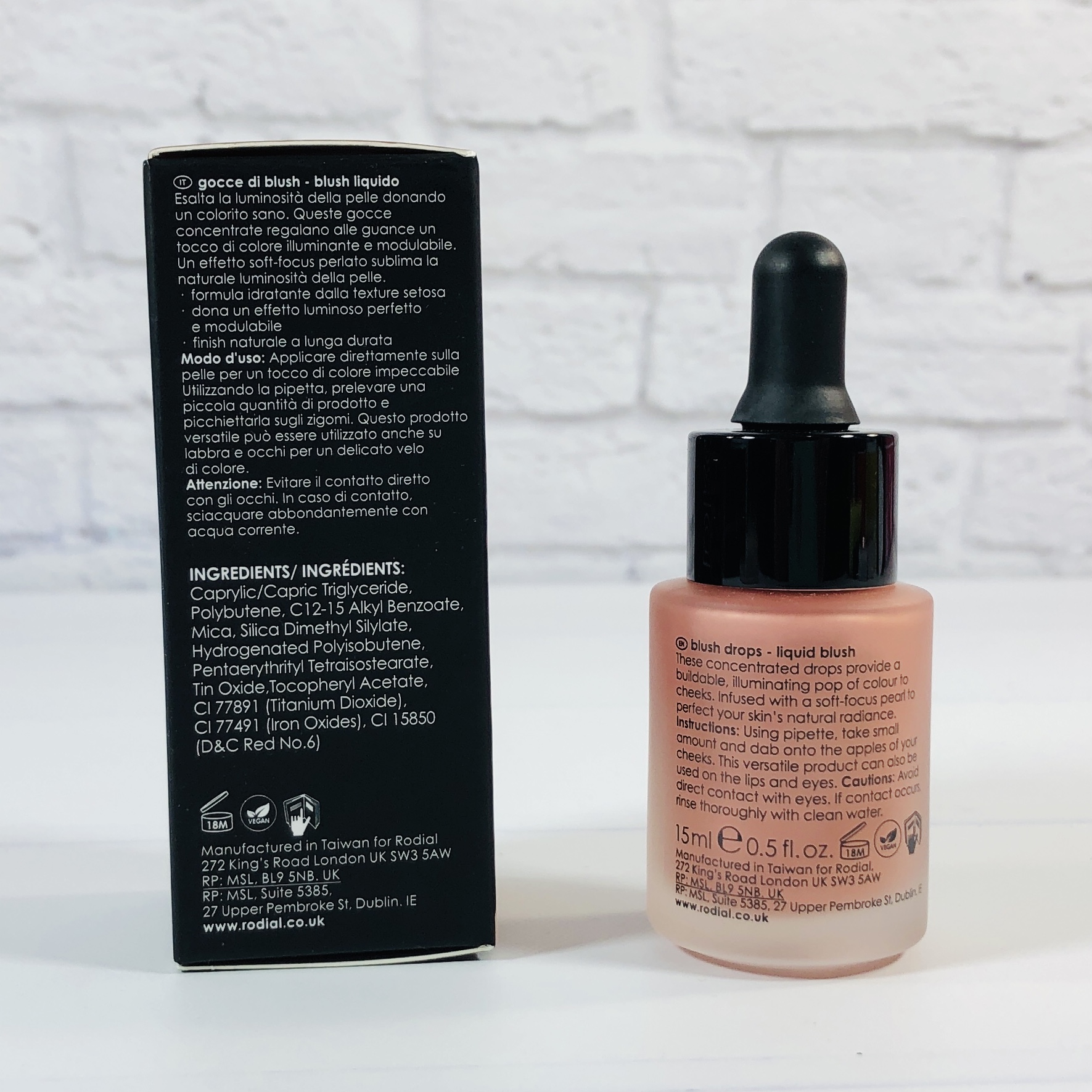 Here's the ingredients. The directions say it can also be used on the eyes or lips.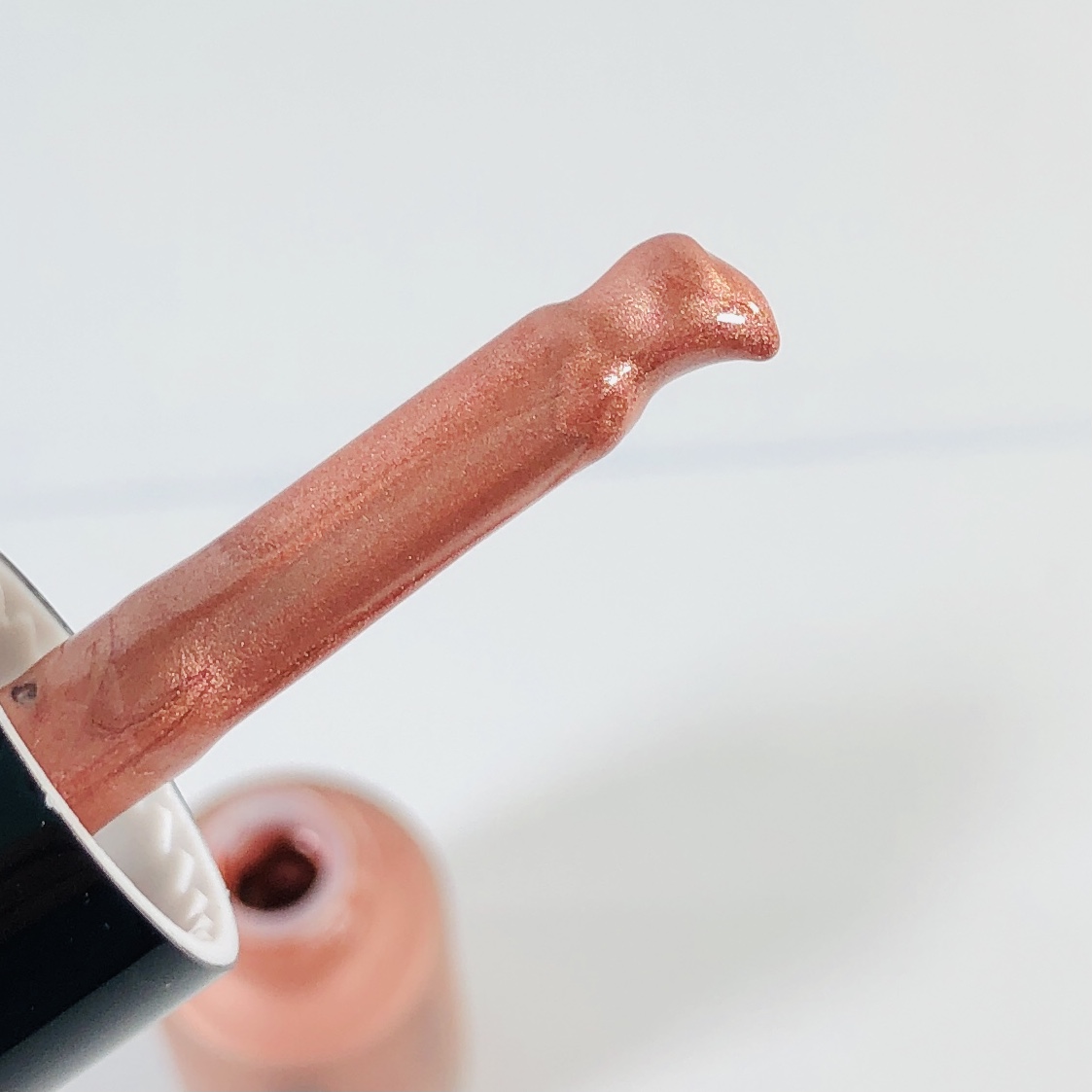 The color is described as a warm bronzy blush shade. It is full of shimmer too. I applied it to my cheeks and while it was buildable, the color payoff wasn't my favorite for that area. I applied it to my lips and love the look, and again, I'm going to try using it in other ways, like as bronzer.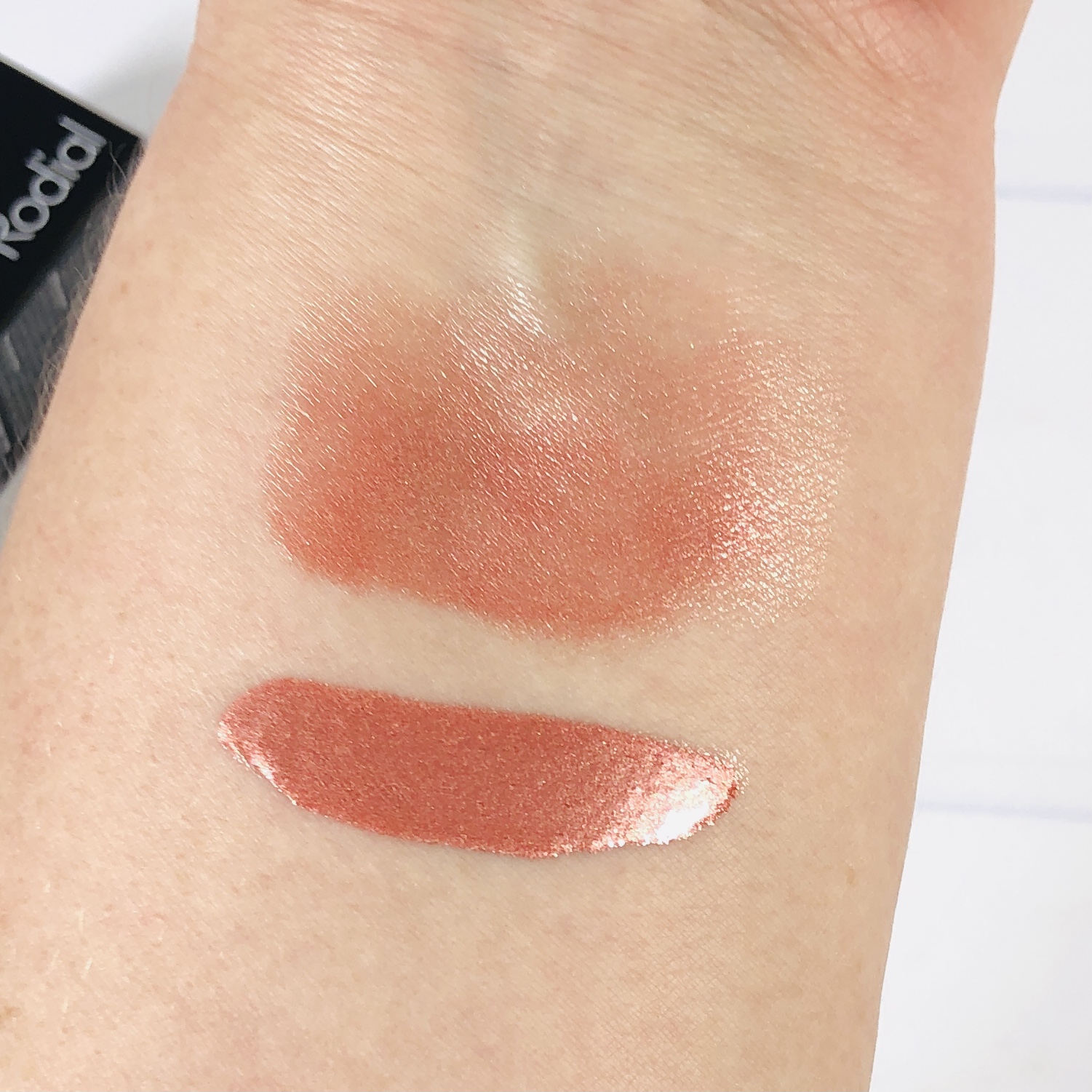 Here it is swatched, and I tried to sheer it out on top.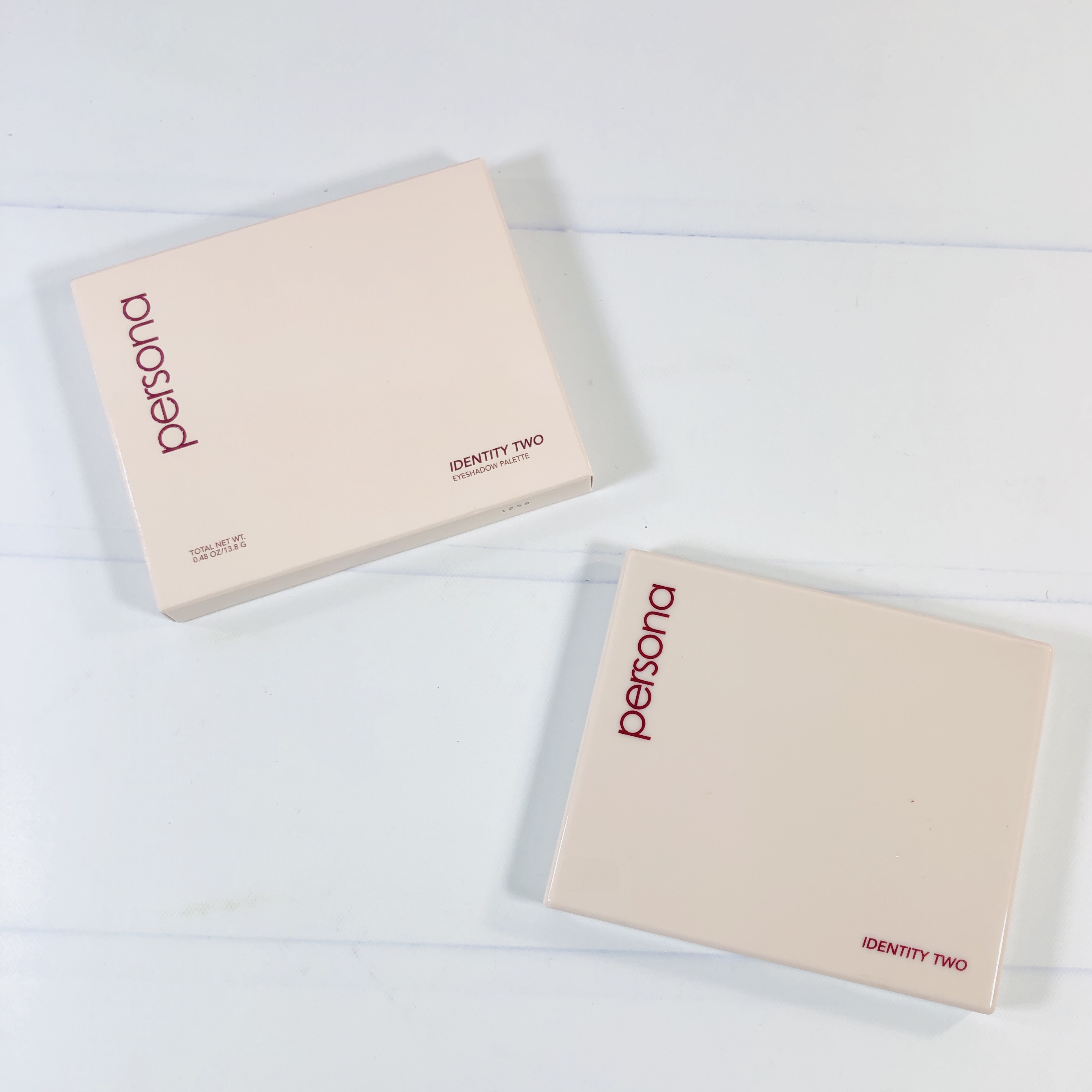 Persona Cosmetics Identity Two Eyeshadow Palette ($42) This was a new-to-me brand and it is cruelty-free and made in the USA.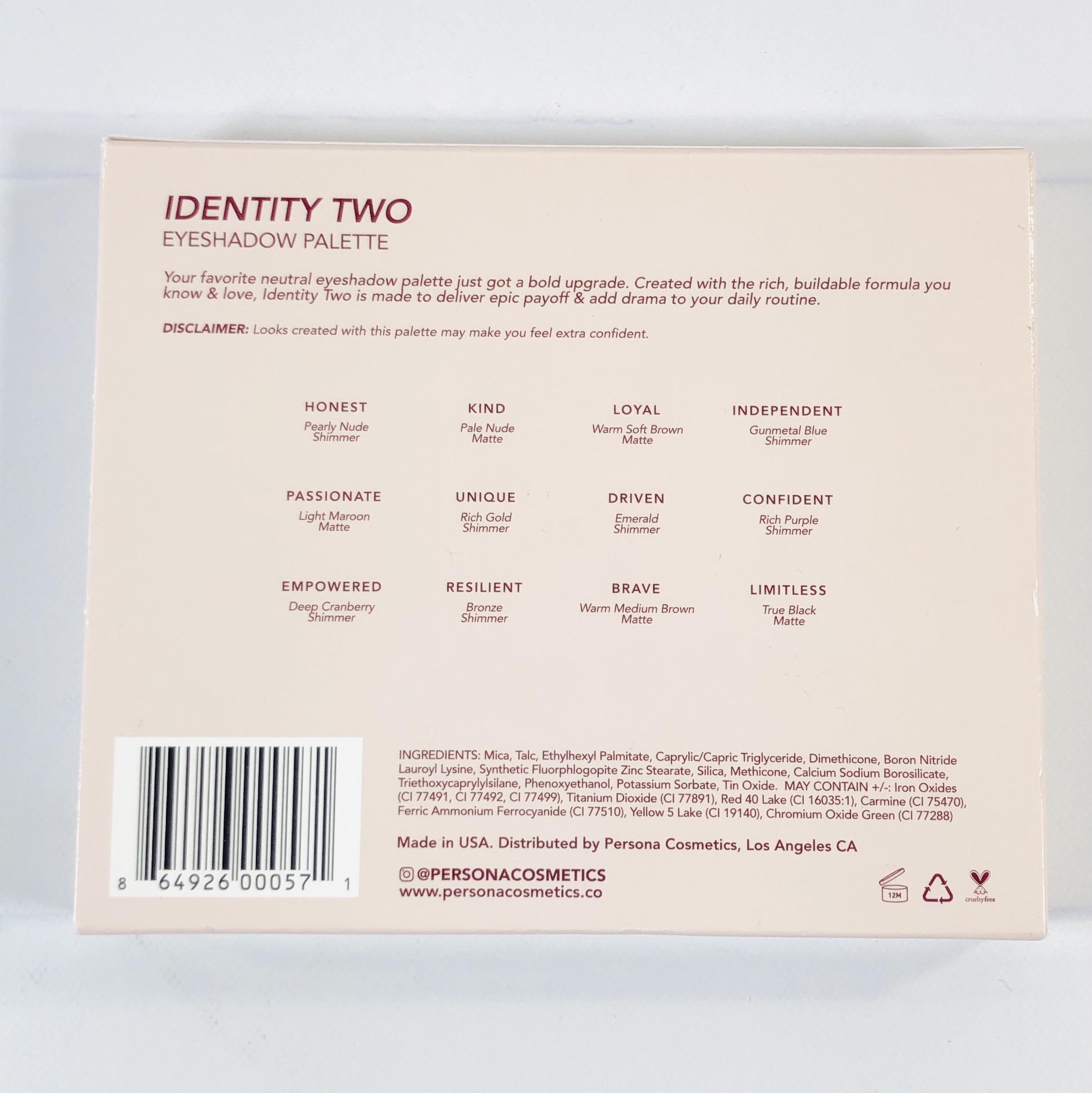 The back of the box lists the ingredients.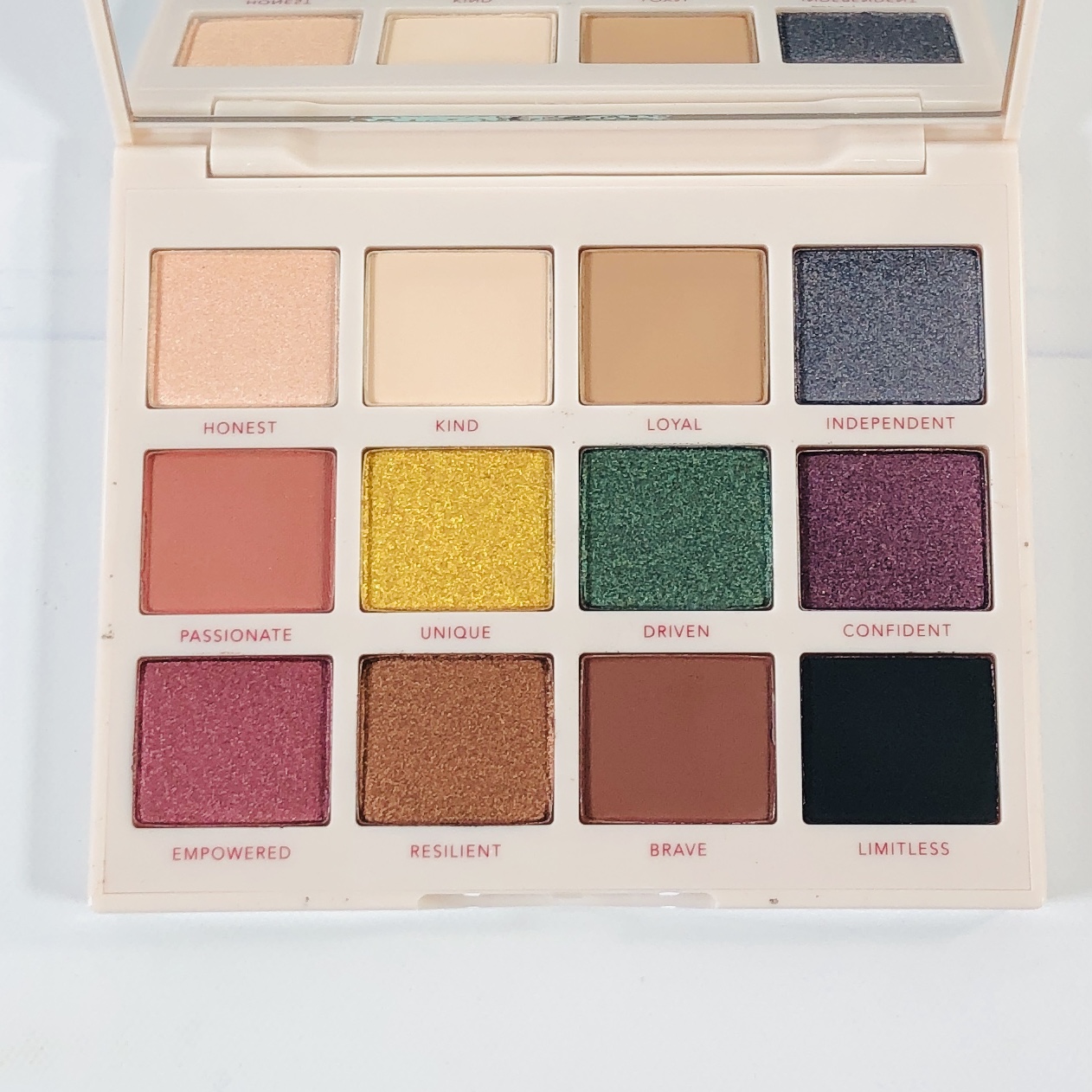 Here's a description of the colors and finishes (and note that they are not in order):
Limitless: True Black (Matte)
Confident: Rich Purple (Shimmer)
Independent: Gunmetal Blue (Shimmer)
Brave: Warm Medium Brown (Matte)
Driven: Emerald (Shimmer)
Loyal: Warm Soft Brown (Matte)
Resilient: Bronze (Shimmer)
Unique: Rich Gold (Shimmer)
Kind: Pale Nude (Matte)
Empowered: Deep Cranberry (Shimmer)
Passionate: Light Maroon (Matte)
Honest: Pearly Nude (Shimmer)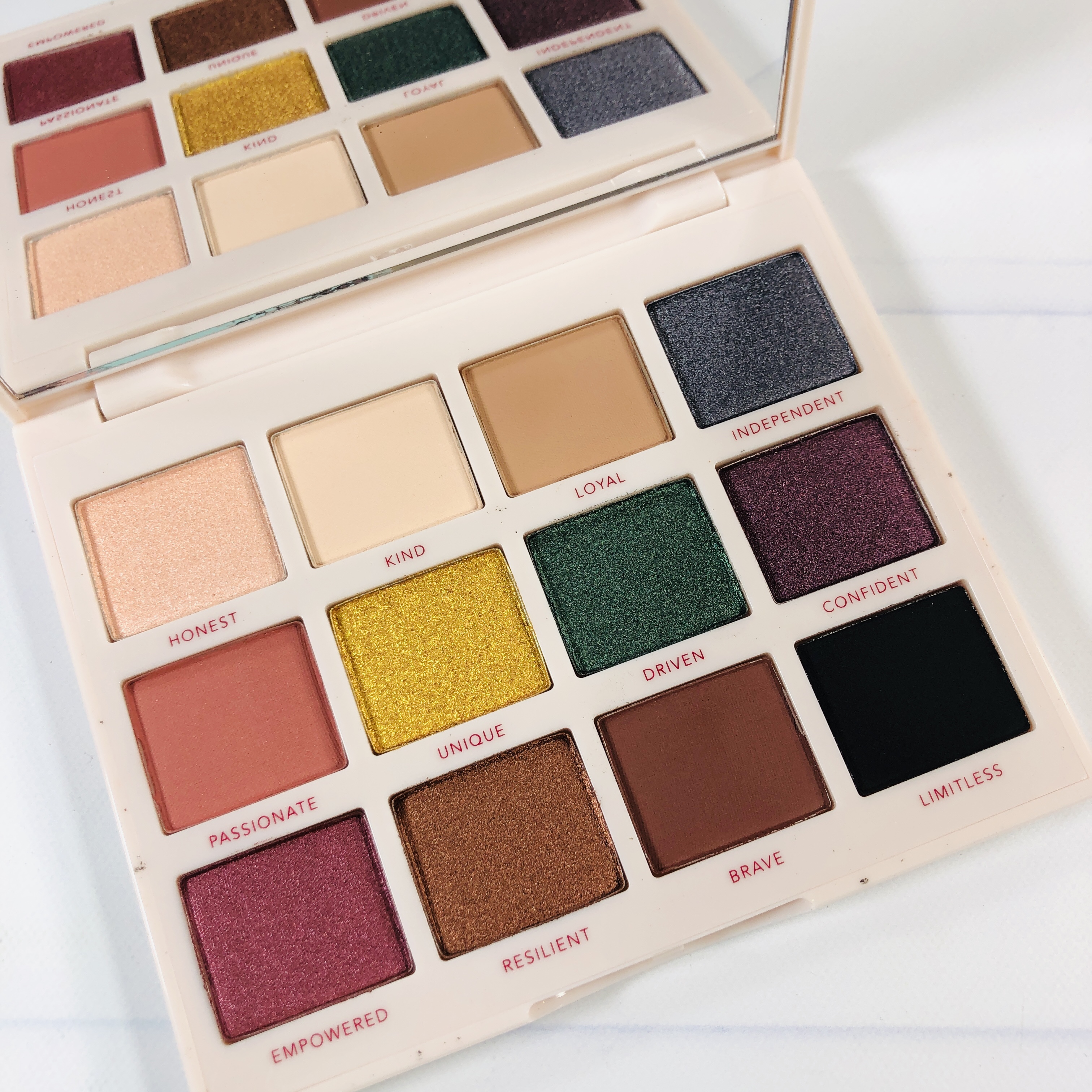 At first I was worried that these might be too bold for me but I ended up really liking the shades, and the brand owner did a neutral tutorial on the Ulta website (where you can grab this palette for about $25). She even showed how to tone down that yellow gold shade. I used several of these shades and came up with a look I loved but I am going to follow along with that video next time because I am still learning how to mix and match and blend for the best looks. I thought they blended well and as usual the shimmers went on better with my finger than with a brush. There was some fallout but it was easy to wipe away and at the end of the day my look was still in place.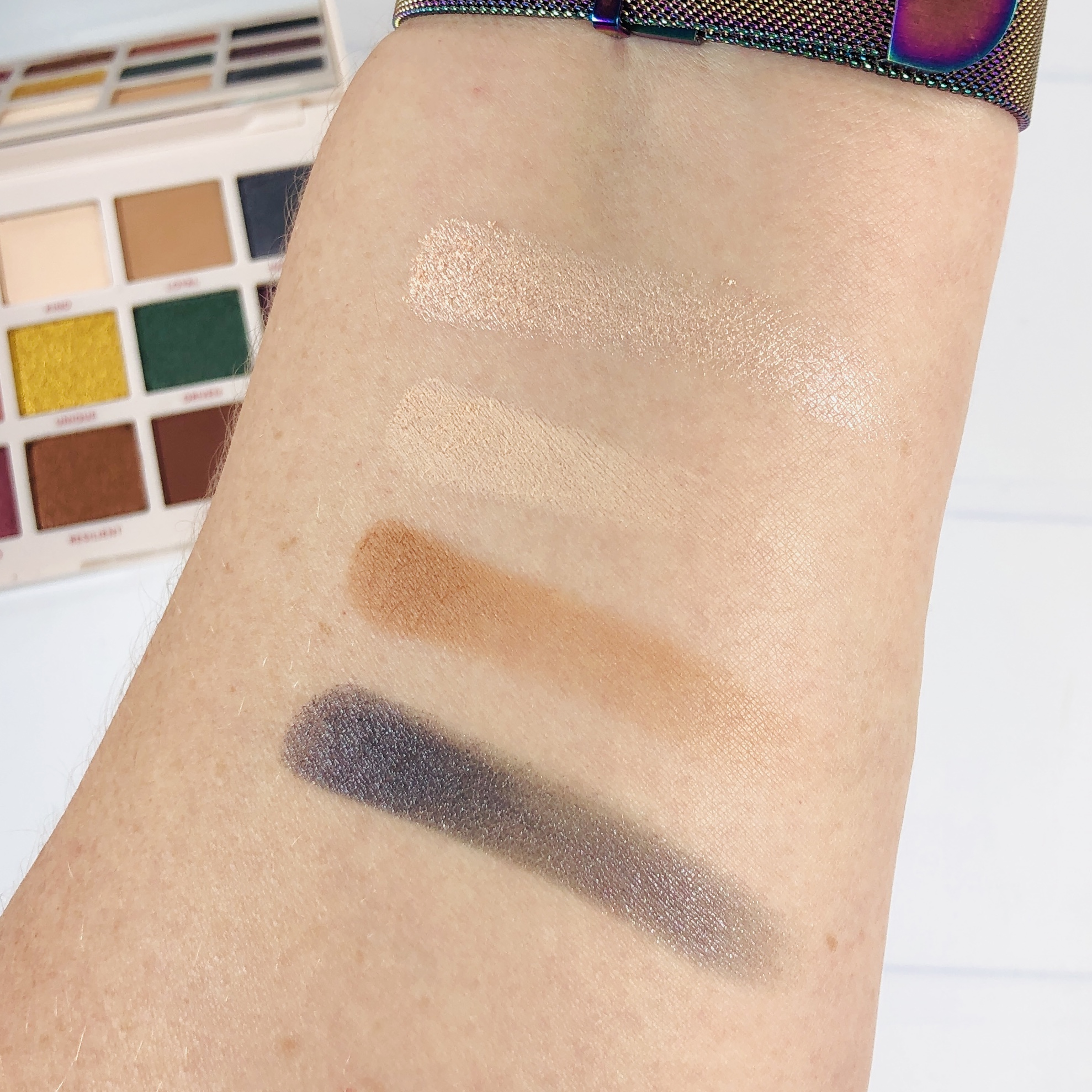 Here's the top row swatched.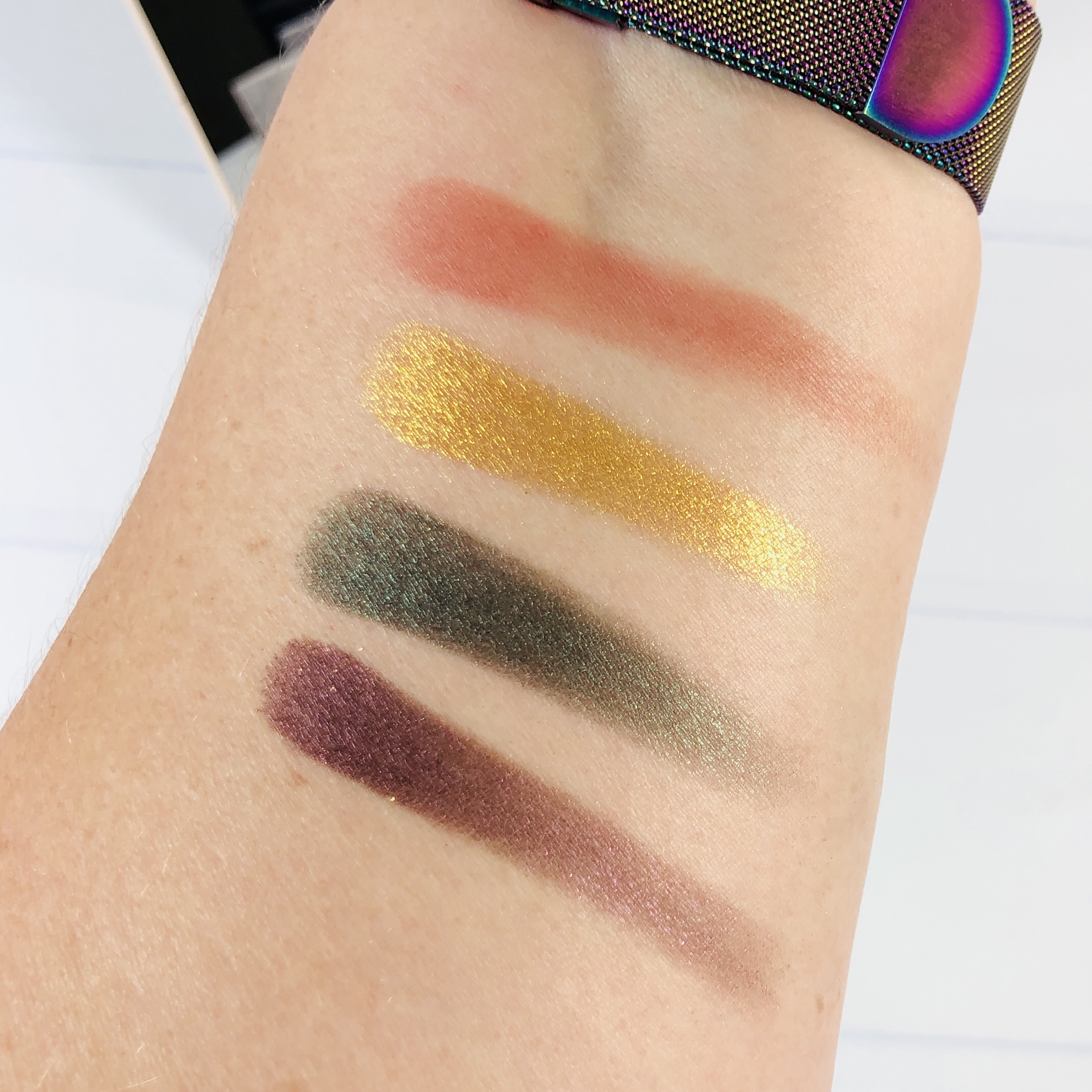 Here's that second row.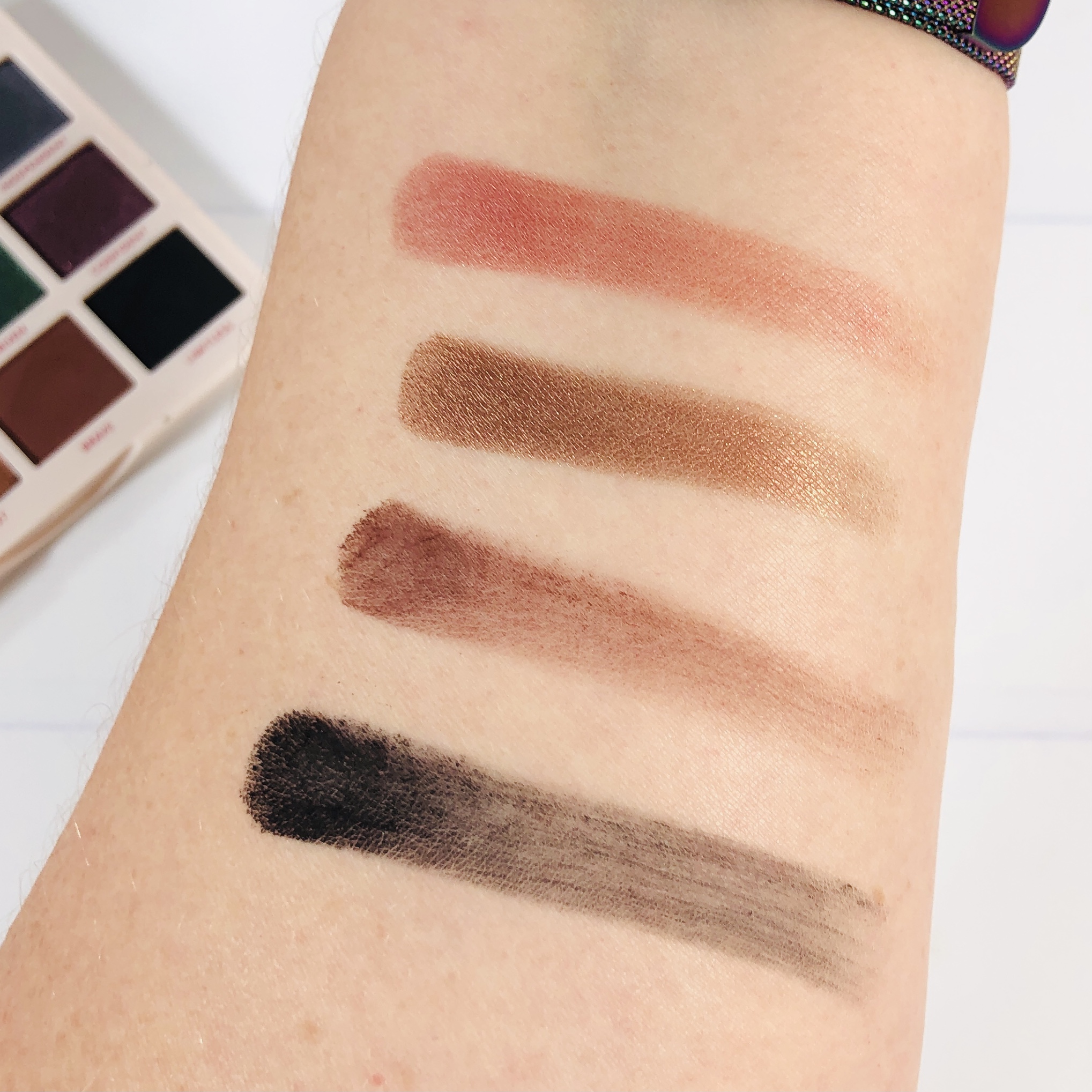 Here is the bottom row.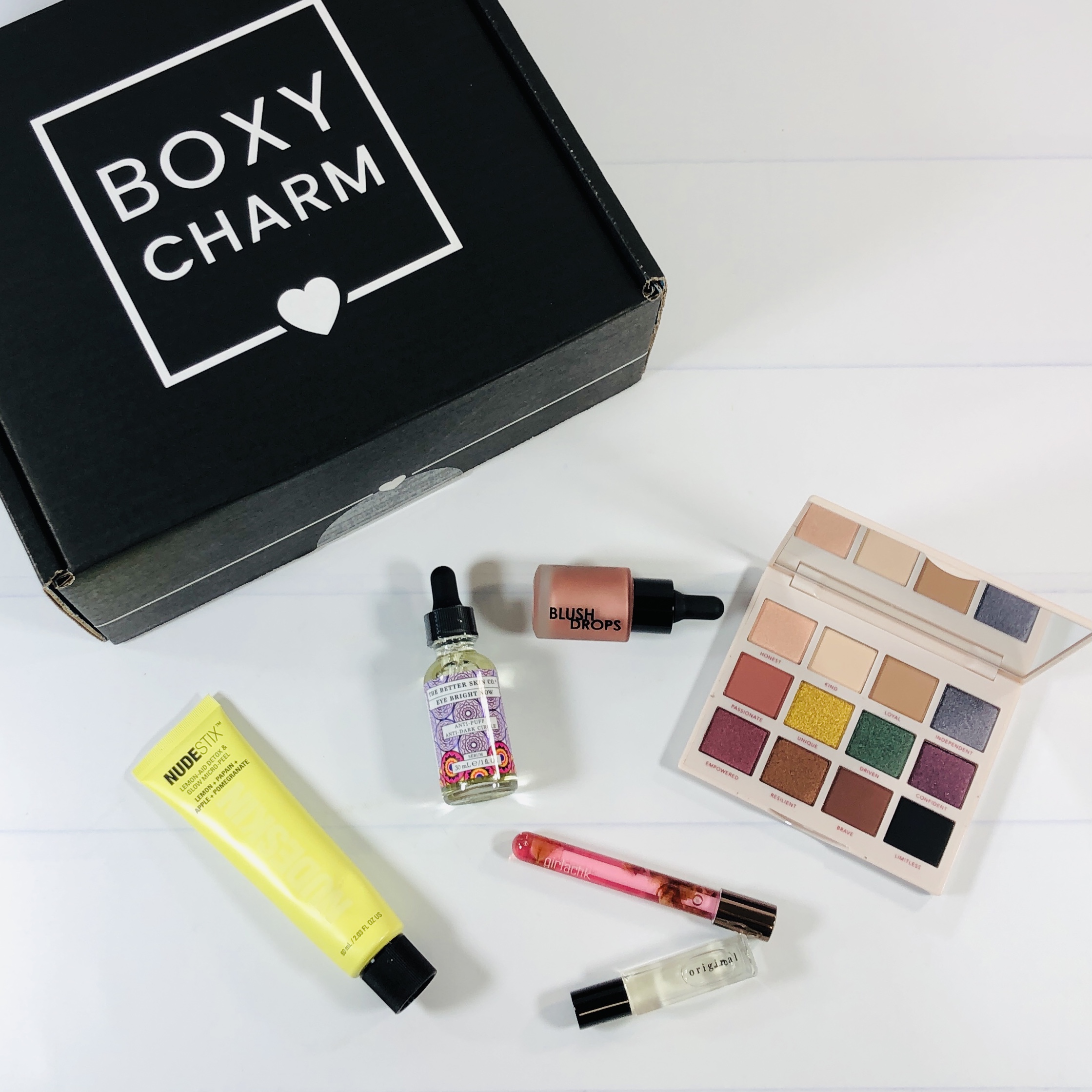 There were a lot of brands that I was unfamilar with in my November BOXYCHARM Premium but I enjoyed playing with everything and they all worked really well for me. The lemon exfoliator was alright, I'm happy that it didn't seem to bother my chin, I might try it on my forehead next time. I was super excited about the blush drops and ended up really liking the eyeshadow palette. The eye serum and lip oil are pretty good daily use products, and while I couldn't smell the perfume on myself (at least, not for long), my husband seemed to like it on me and that's a plus. The value for my box assortment was around $234!
Did you get BOXYCHARM Premium? What's your favorite item?