Pet Treater Deluxe Dog Pack is a monthly dog subscription. For $25 a month, each box is filled with 5-8 hand-selected items which may include fun toys, mostly USA & Canada made treats, and extra goodies! Small, medium, and large dog options are available. They also offer a smaller version for $15 called Pet Treater Dog Pack. Both of these subscriptions for dogs made our reader's list of their favorite dog subscription boxes for 2021 and 2020!
DEAL: Get 10% off your first month with coupon code DOGPACK10.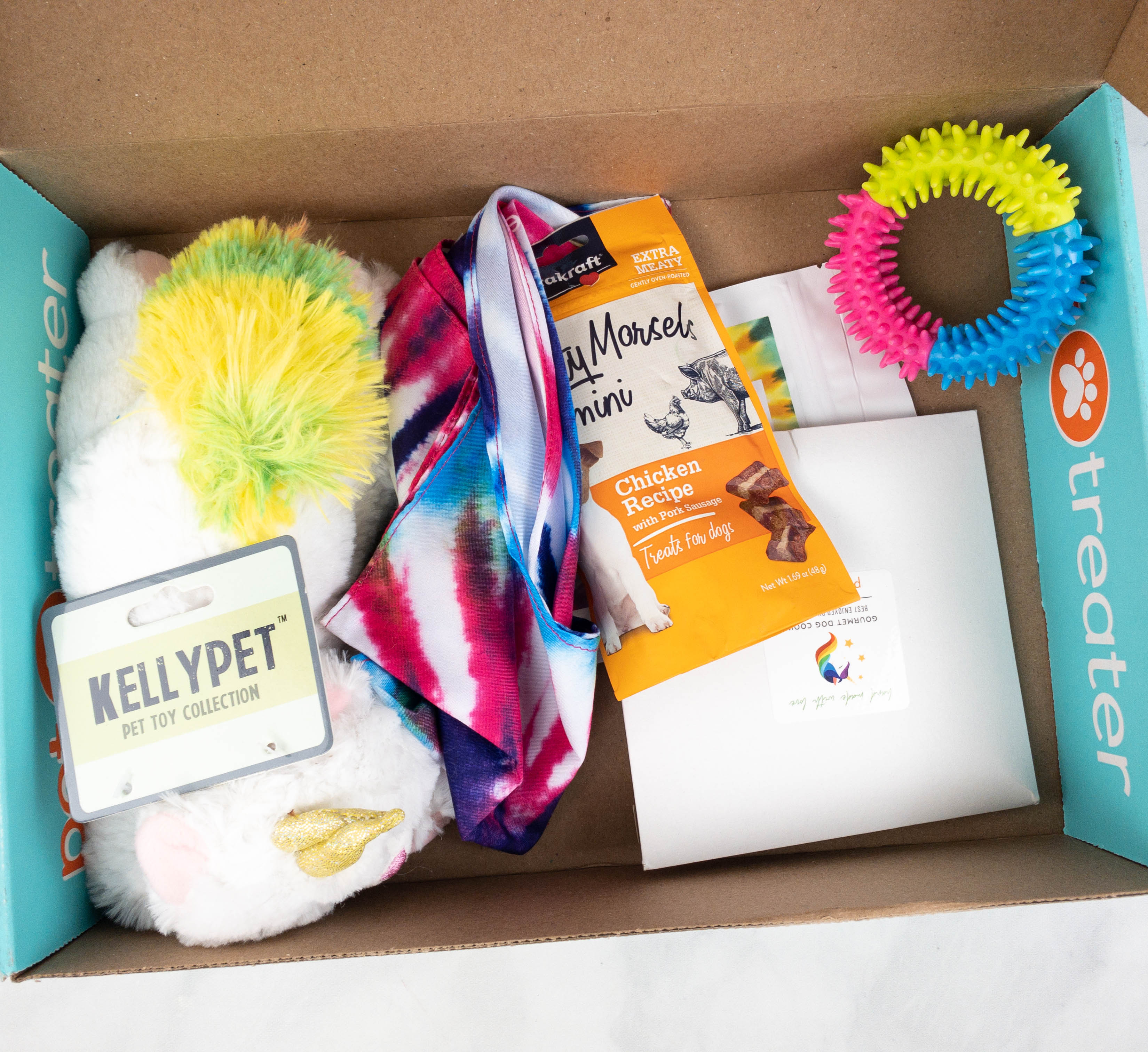 There were no fillers or extra packaging materials, just goodies for pets!
It included a promotional card with deals.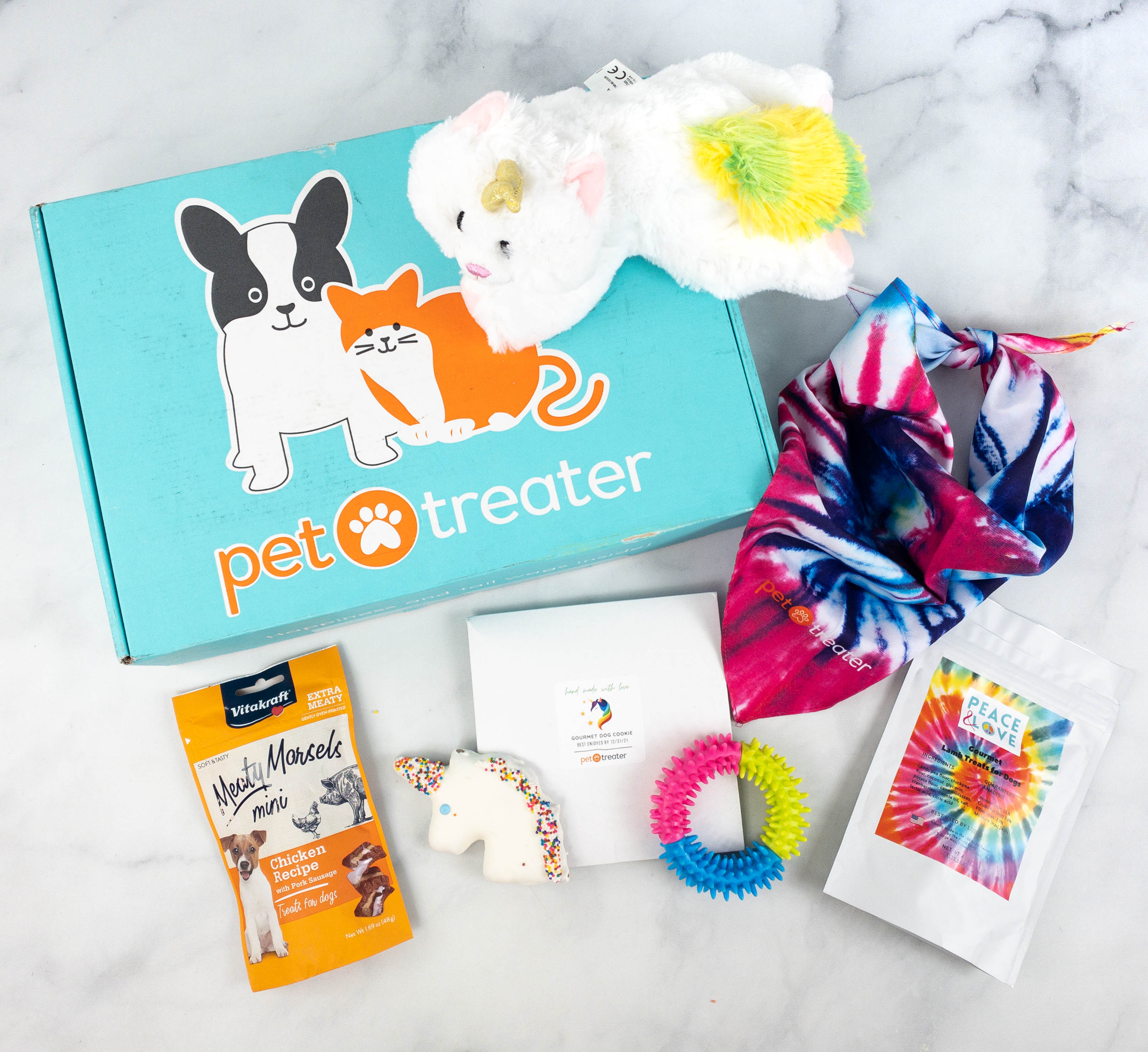 Everything in the June 2021 Deluxe Box!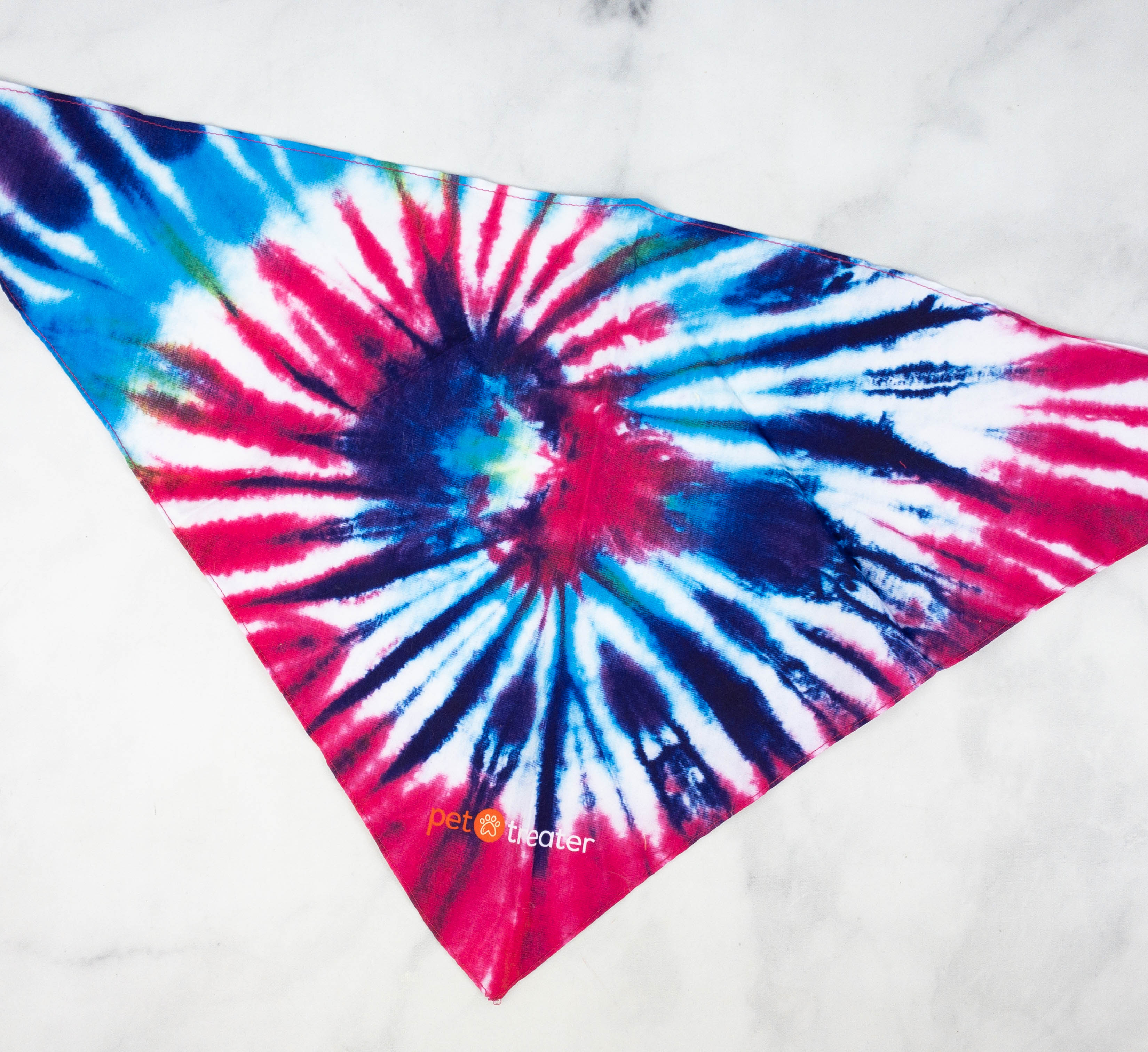 Bandana. This month's bandana features a beautiful tie dye pattern, which gives off fun summer vibes!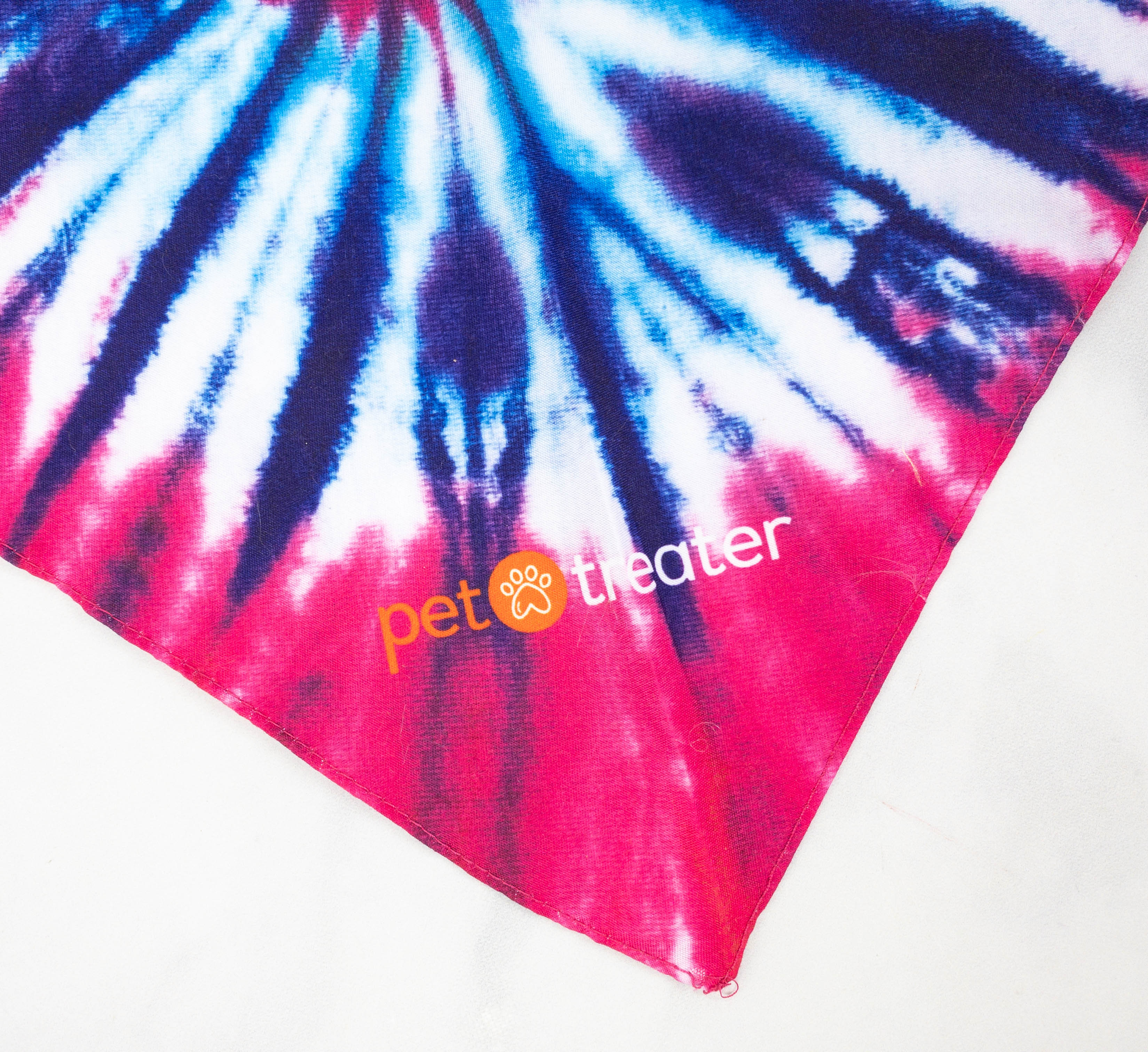 Pet Treater's logo is located at the bottom part of the bandana.
As always, the material used is soft and lightweight.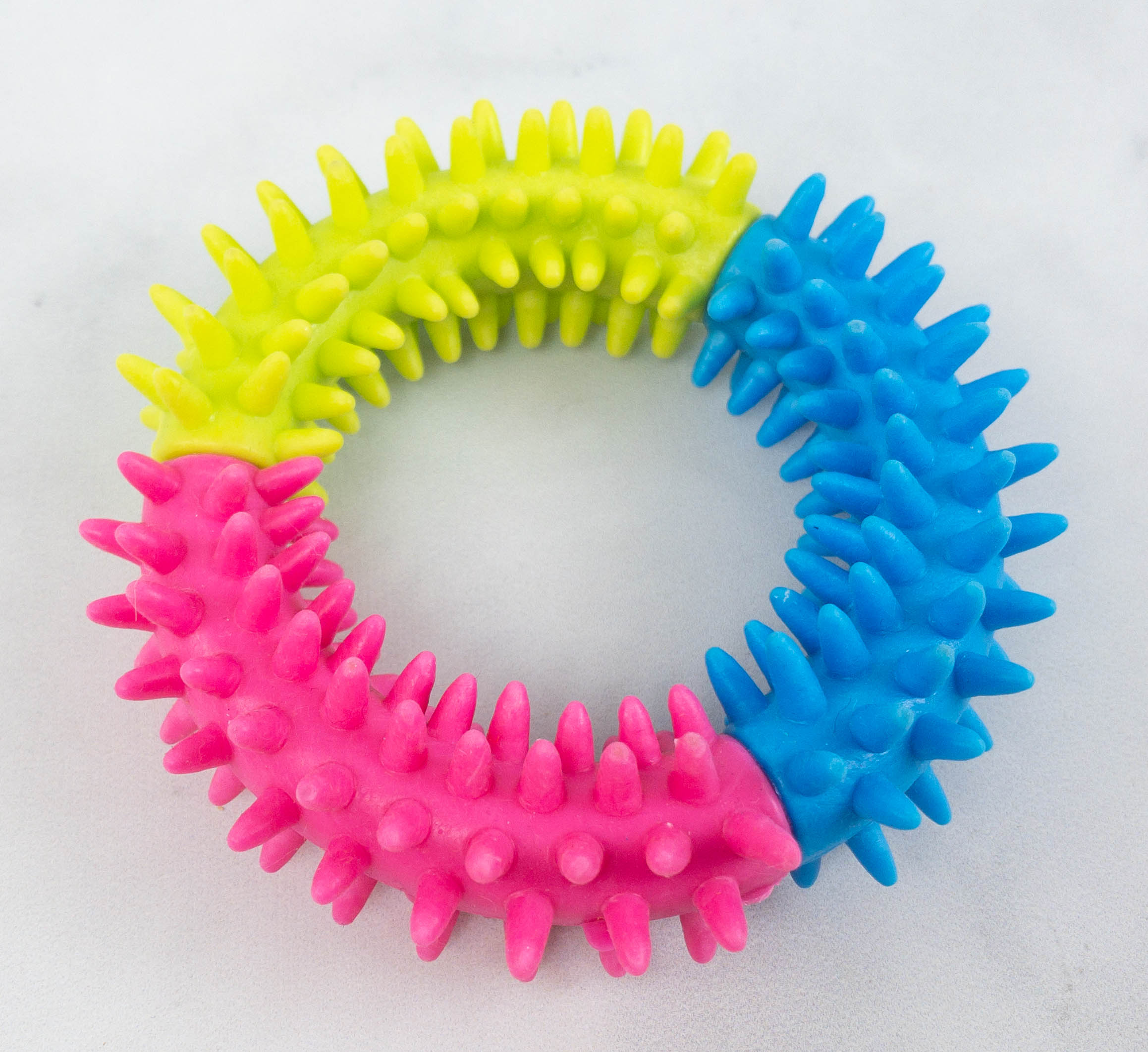 Dog Toy. The first toy in this month's box is perfect for the heavy chewers! It provides teeth and gum massage, and it's also pretty durable.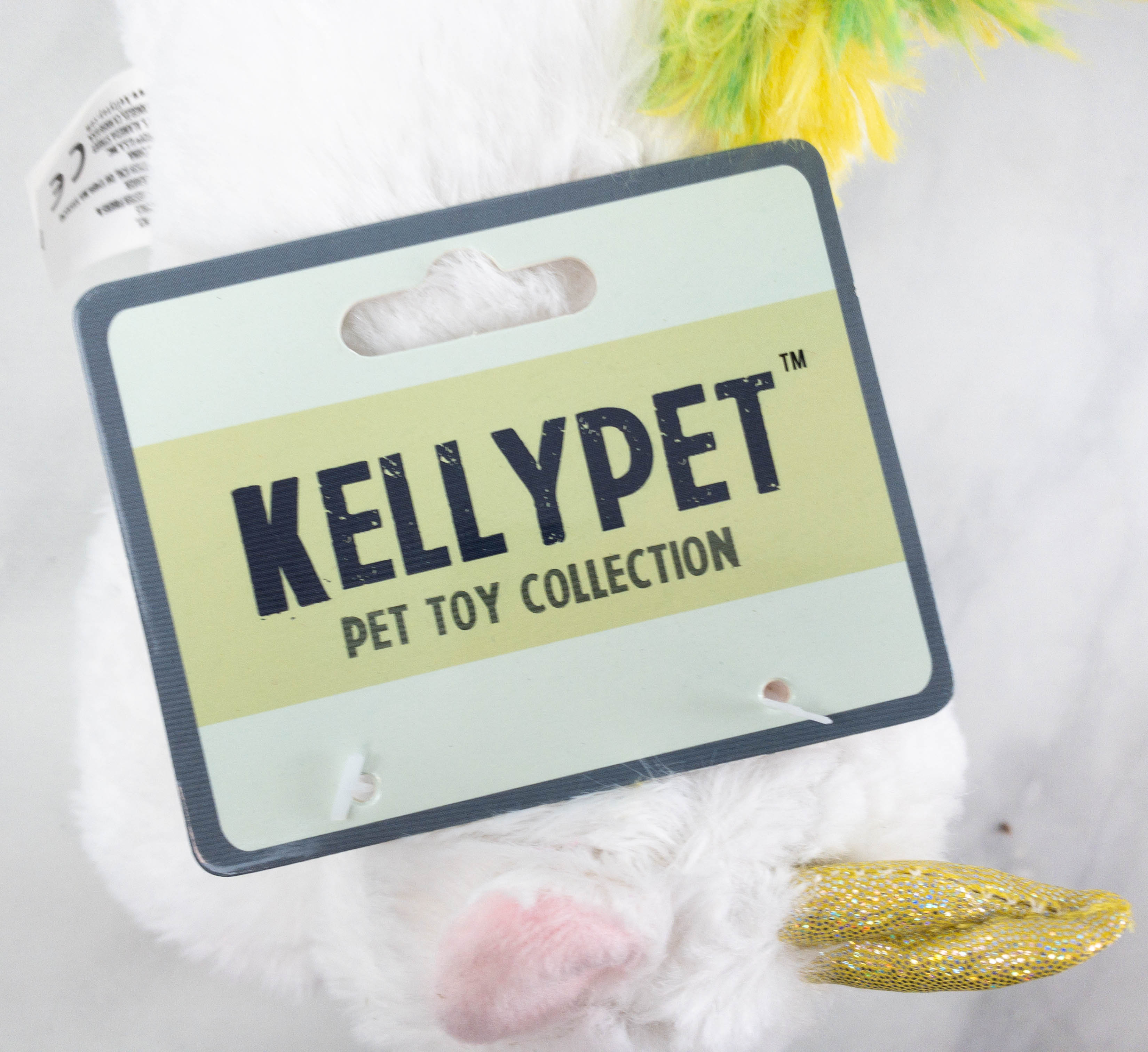 Kelly Pet Pet Toy Collection. Next up is a soft and fluffy plush toy that's great for cuddling or playing fetch.
It looks really cute and adorable specially with its colorful tail and magical golden horn!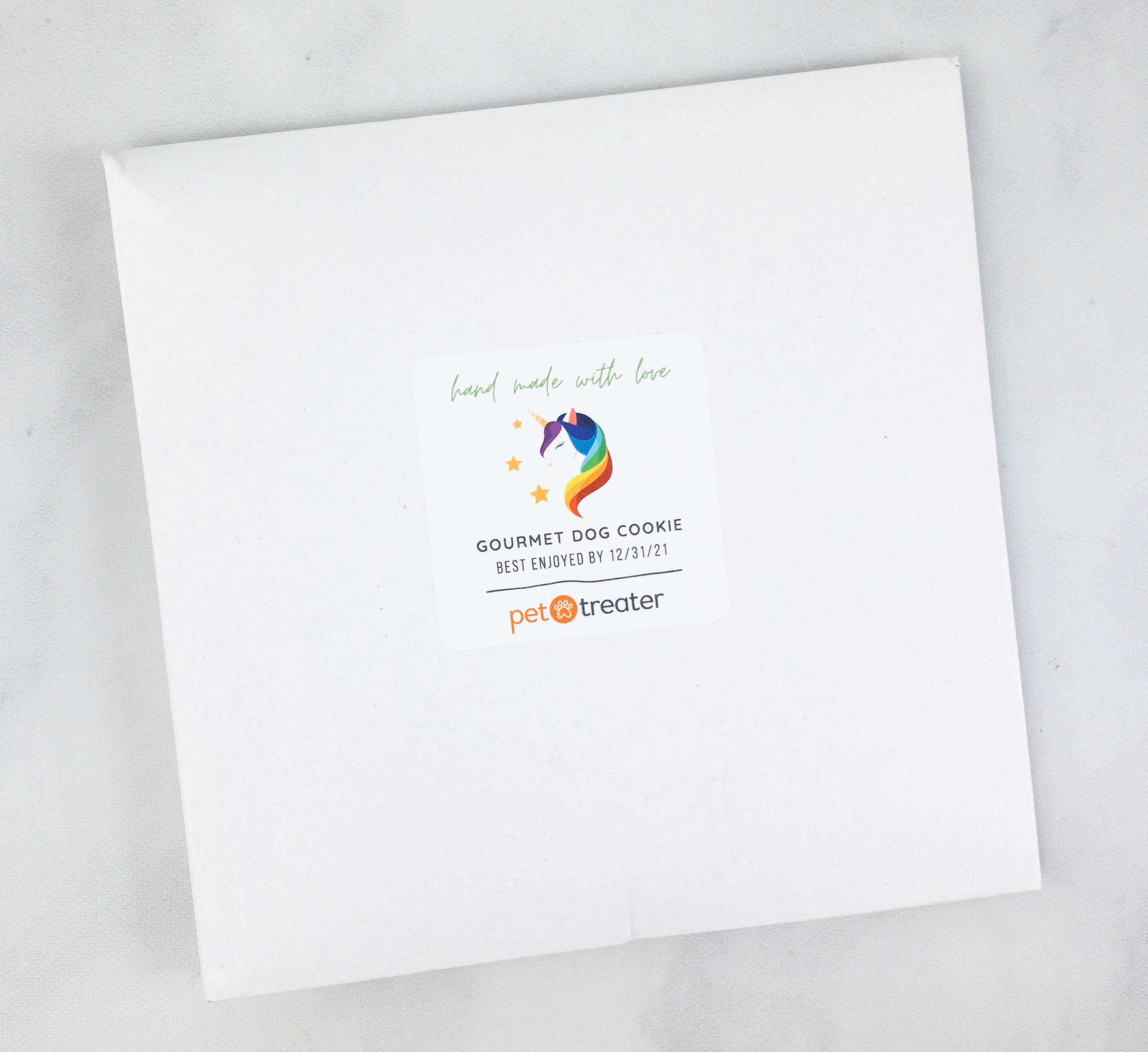 Gourmet Dog Cookie. This gourmet cookie for dogs is a staple snack in every Pet Treater box! This biscuit is made from clean ingredients including whole wheat flour, oats, canola oil, and honey.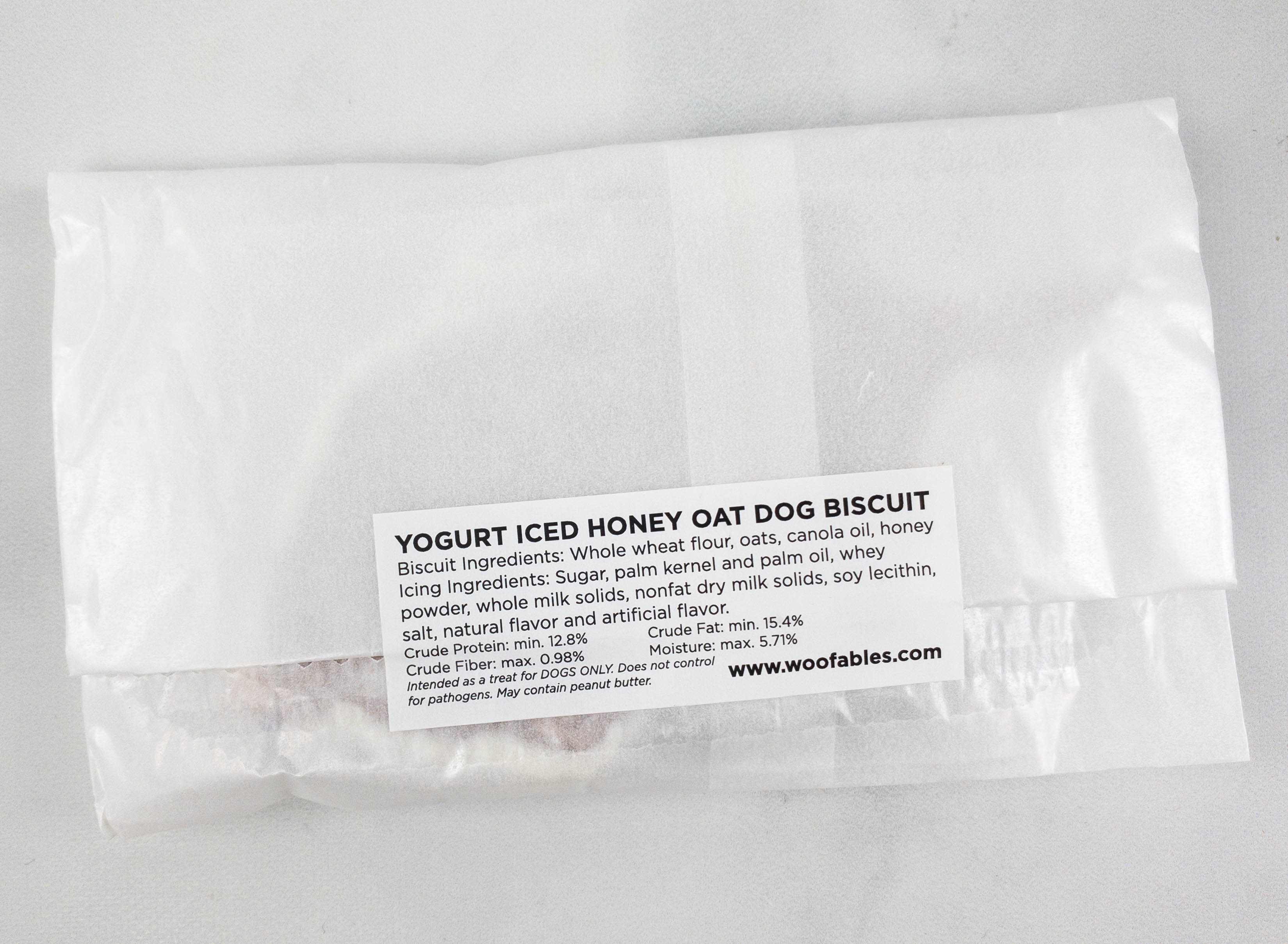 Aside from the cookie, it also has a delicious icing made from sugar, palm kernel and palm oil, whey powder, whole milk solids, nonfat dry milk solids, soy lecithin, natural flavor and artificial flavor, and salt.
The shape resembles a unicorn with colorful candy sprinkles on its horn and hair!
Peace & Love Gourmet Lamb Treats for Dogs. This month's box also included a pack of delicious lamb treats! Ingredients include lamb, pea flour, chickpea flour, coconut glycerin, potato flour, cane molasses, cranberries, canola oil, salt, lactic acid, and citric acid.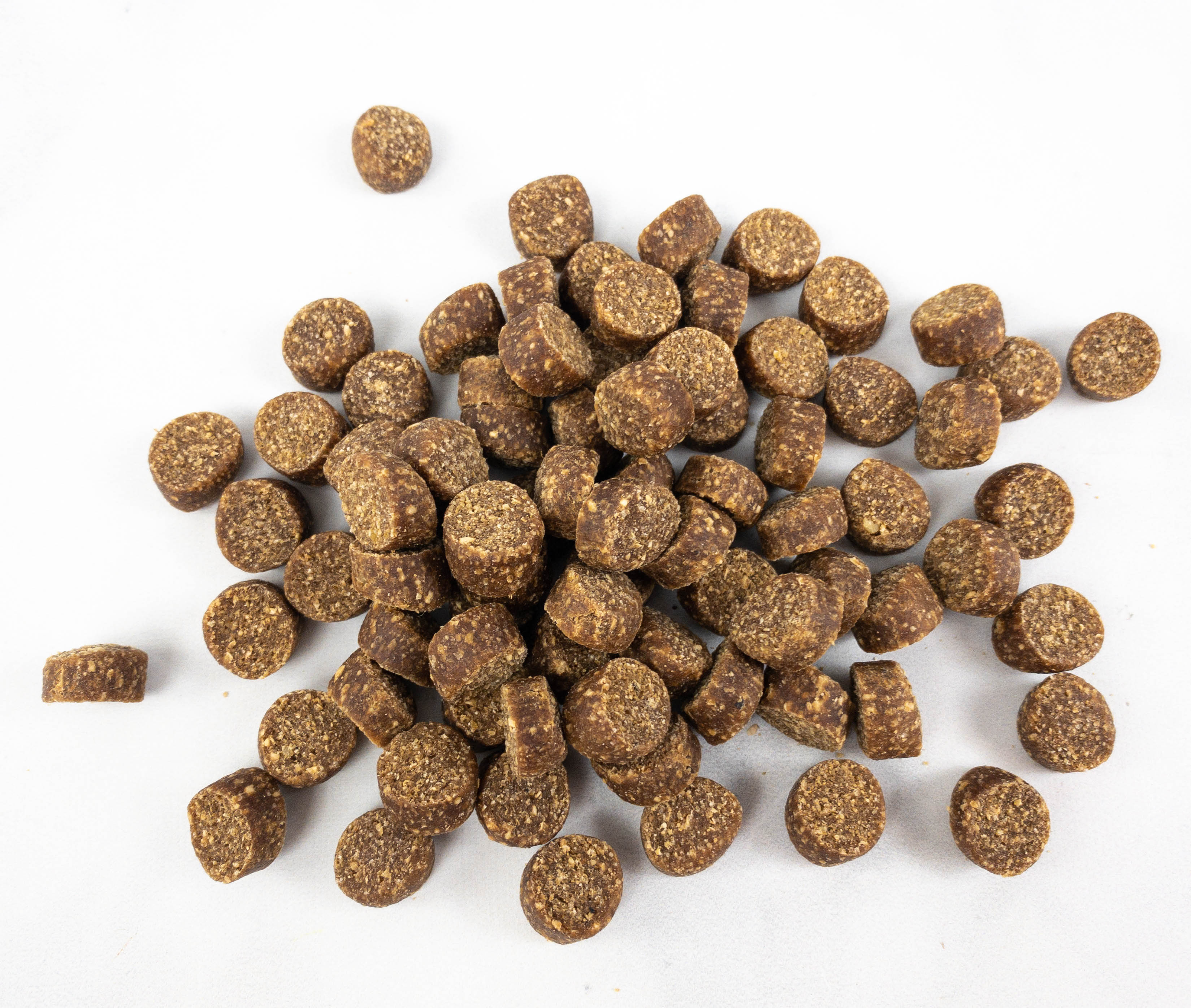 My pups enjoyed these bite-sized treats so much!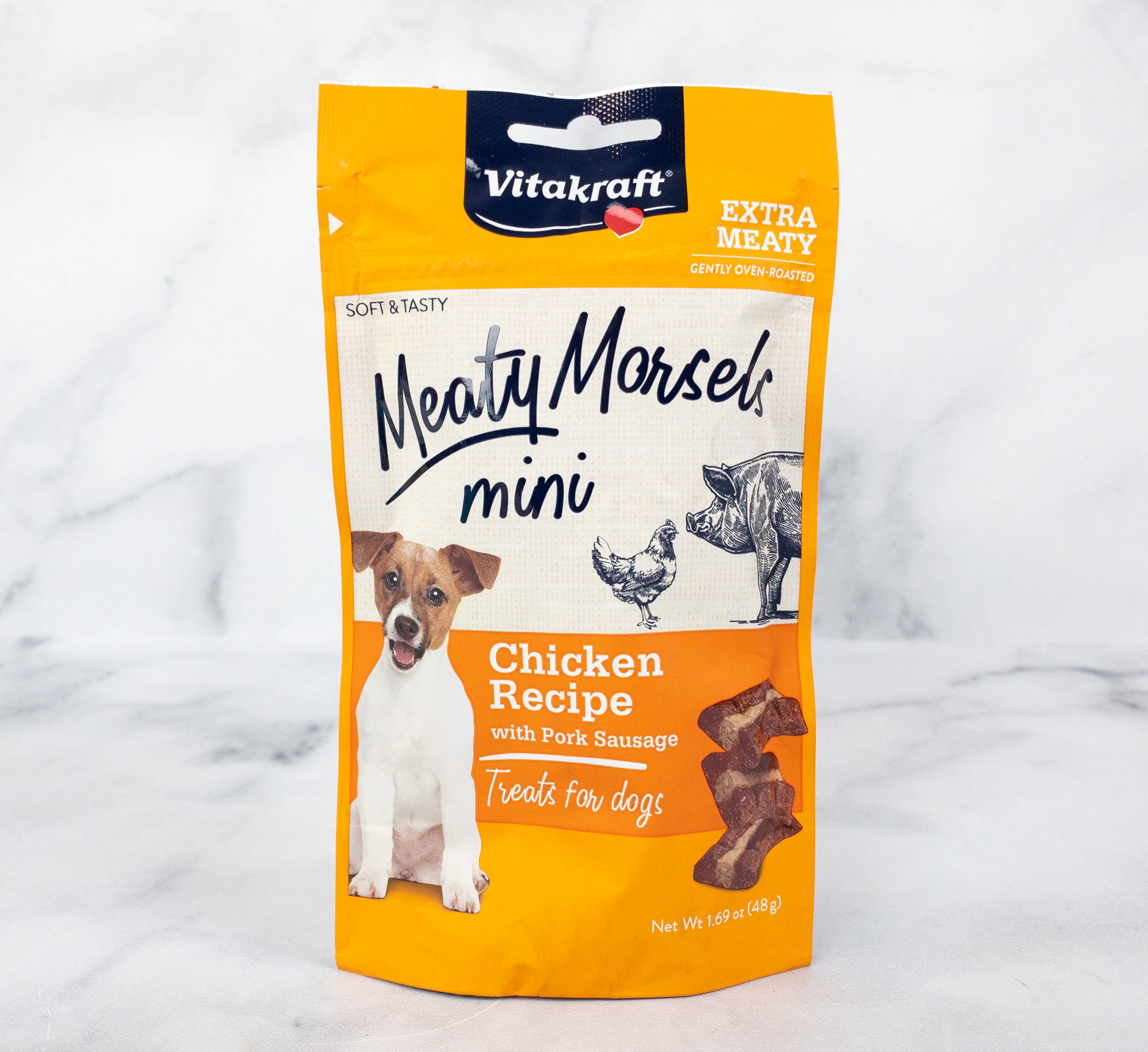 Vitakraft Meaty Morsels mini Chicken Recipe with Pork Sausage Dog Treats ($2.05) Made with chicken and pork sausage, this pack of meaty morsels made my dogs really happy!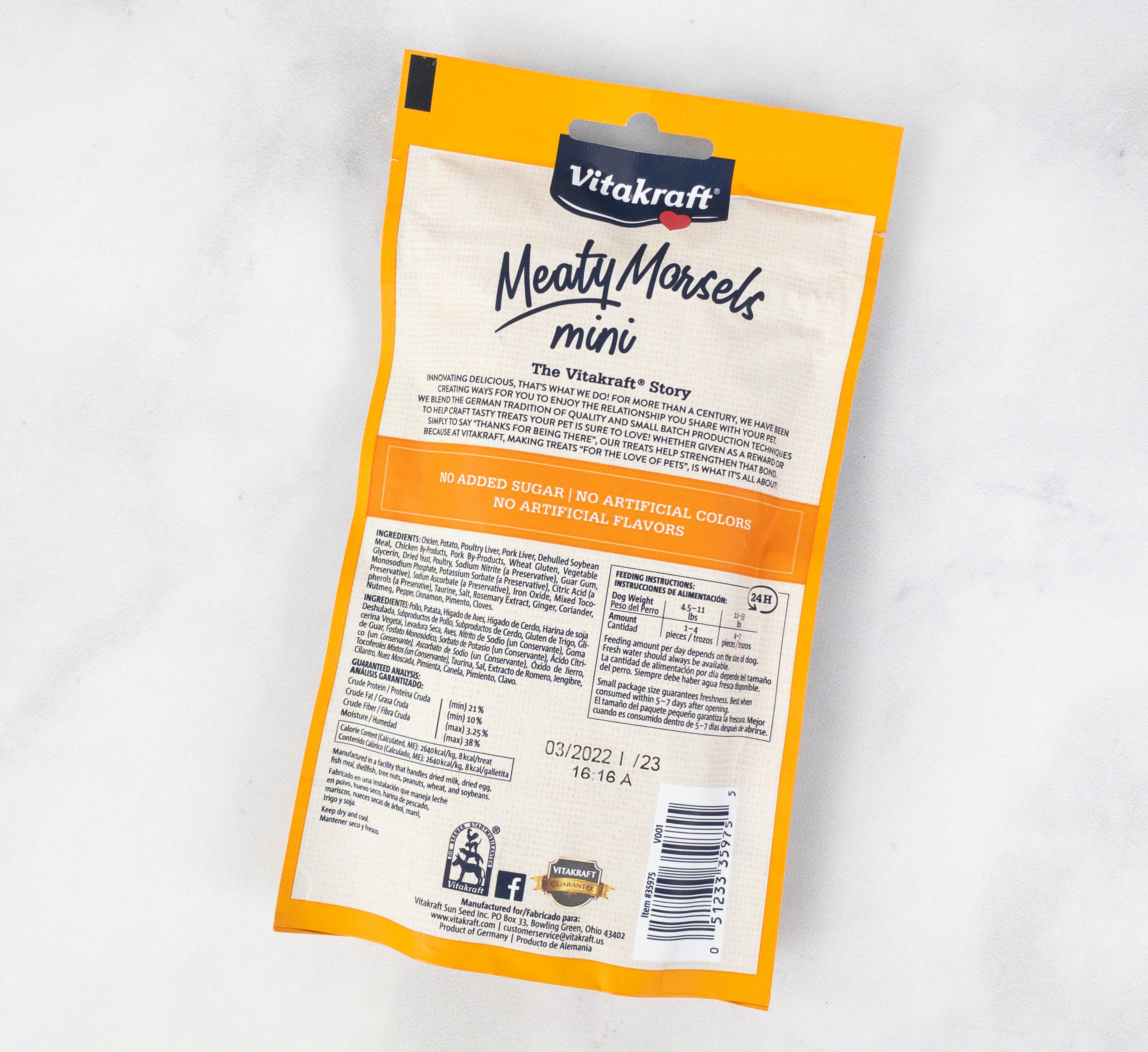 According to the packaging, it doesn't include sugar, artificial colors, and artificial flavors.
Each pillow-shaped piece is soft. This is great whether as a snack or as a training treat!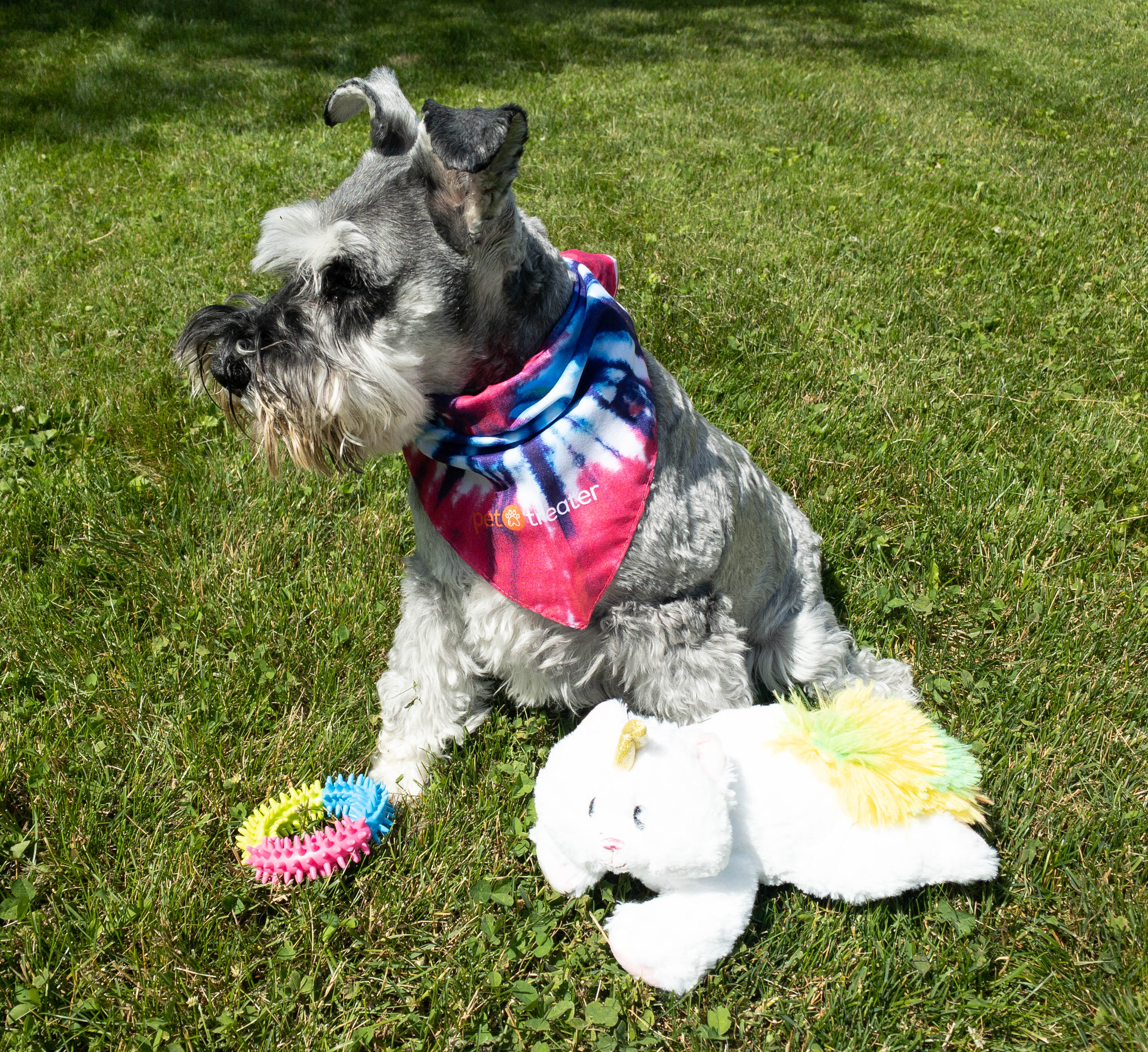 Dean looks really great with his new bandana. He also enjoyed playing with his new toys!
Pet Treater surely knows how to make dogs happy and satisfied! They send fun and engaging toys made with durable materials, as well as healthy and yummy treats. This month, Dean's favorite toy is the unicorn plushie. He loved cuddling with it, and he even brought it outdoors! Another fun inclusion in the box is a bandana. The print is fun and summer-friendly, and it's also made with high-quality materials. Overall, this Deluxe Dog Pack is a good choice especially if you want multiple toys and treats for your dogs!
What do you think of this dog subscription?