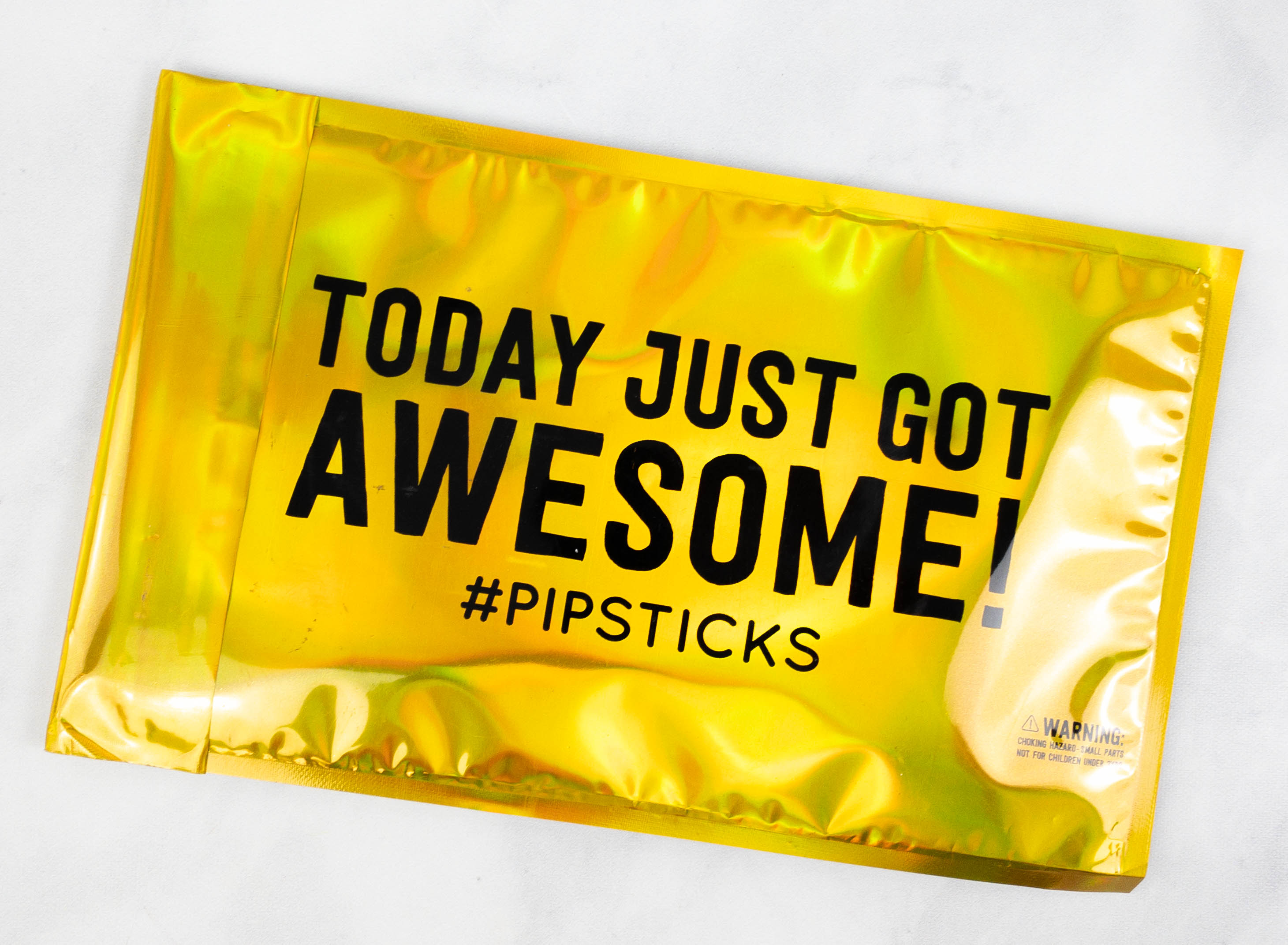 Pipsticks is a monthly sticker subscription that sends new designs from their collection in a super shiny holographic pack every month! The stickers come in a reusable sparkly pouch and include sticker sheets, paper products, and Little Pippy, an exclusive sticker magazine. You also get 5% savings in the online store and more. You can choose to get stickers for adults (Pro Club) or kids (Kids Club). Both clubs come in Classic (15 sheets for $17.95 a month) or Petite (7 sheets for $11.95 a month). Shipping is free to the U.S., and Pipsticks can even be shipped worldwide for a fee.
DEAL: Save $5 on your subscription! Use this link to subscribe and coupon code FRIENDSROCK.
This is the review of the Pipsticks Kids Club Classic. Each month subscribers can expect to receive 15 sheets of stickers, a coloring postcard, an activity booklet, a chance to win the monthly prize, 5% savings in the online store, and more! Pipstick's kids sticker subscription made the list in our 2021 readers' choice list of best subscriptions for kids! They also topped the list of best stationery subscriptions for the year!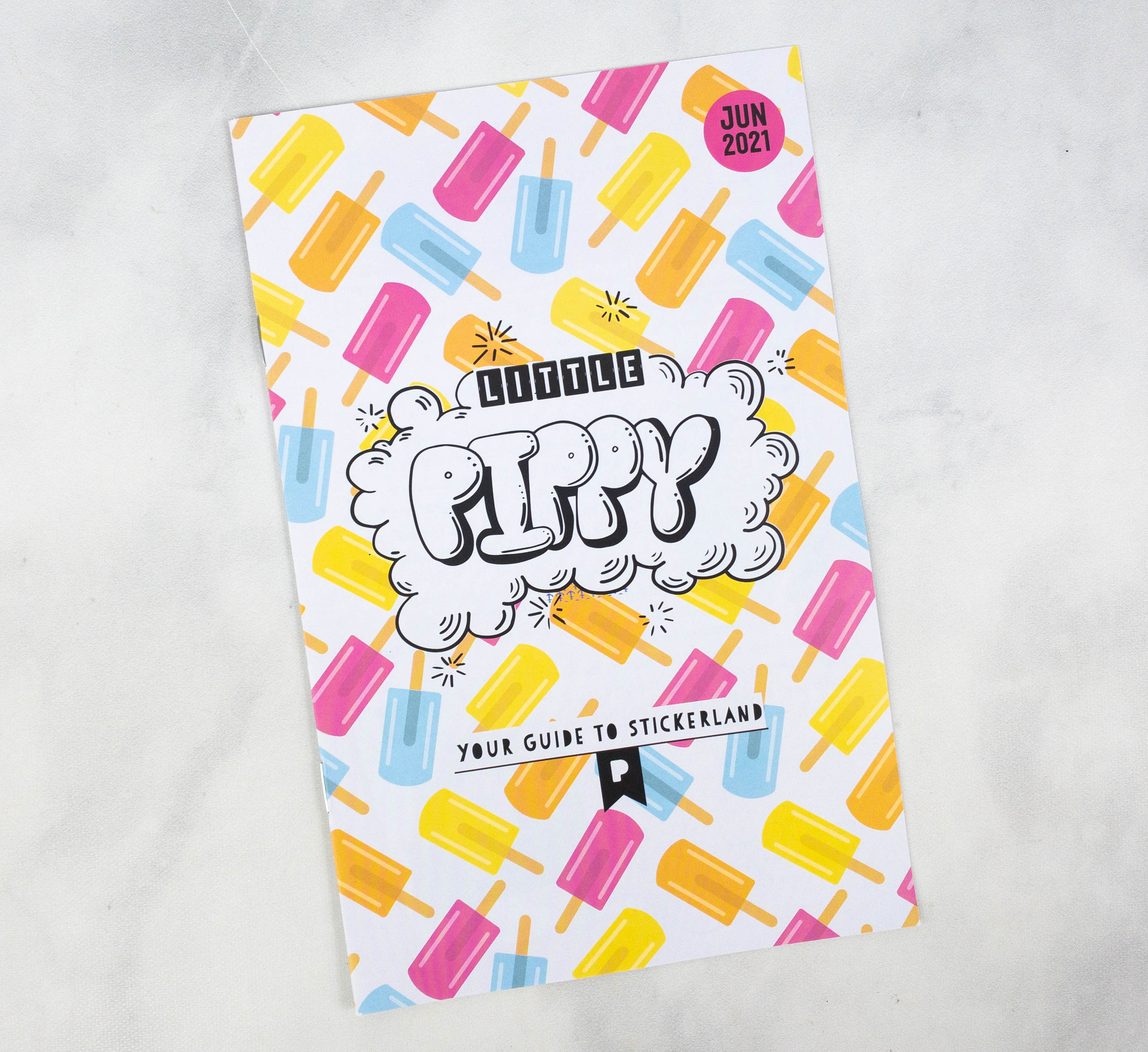 The package includes an exclusive magazine called Little Pippy.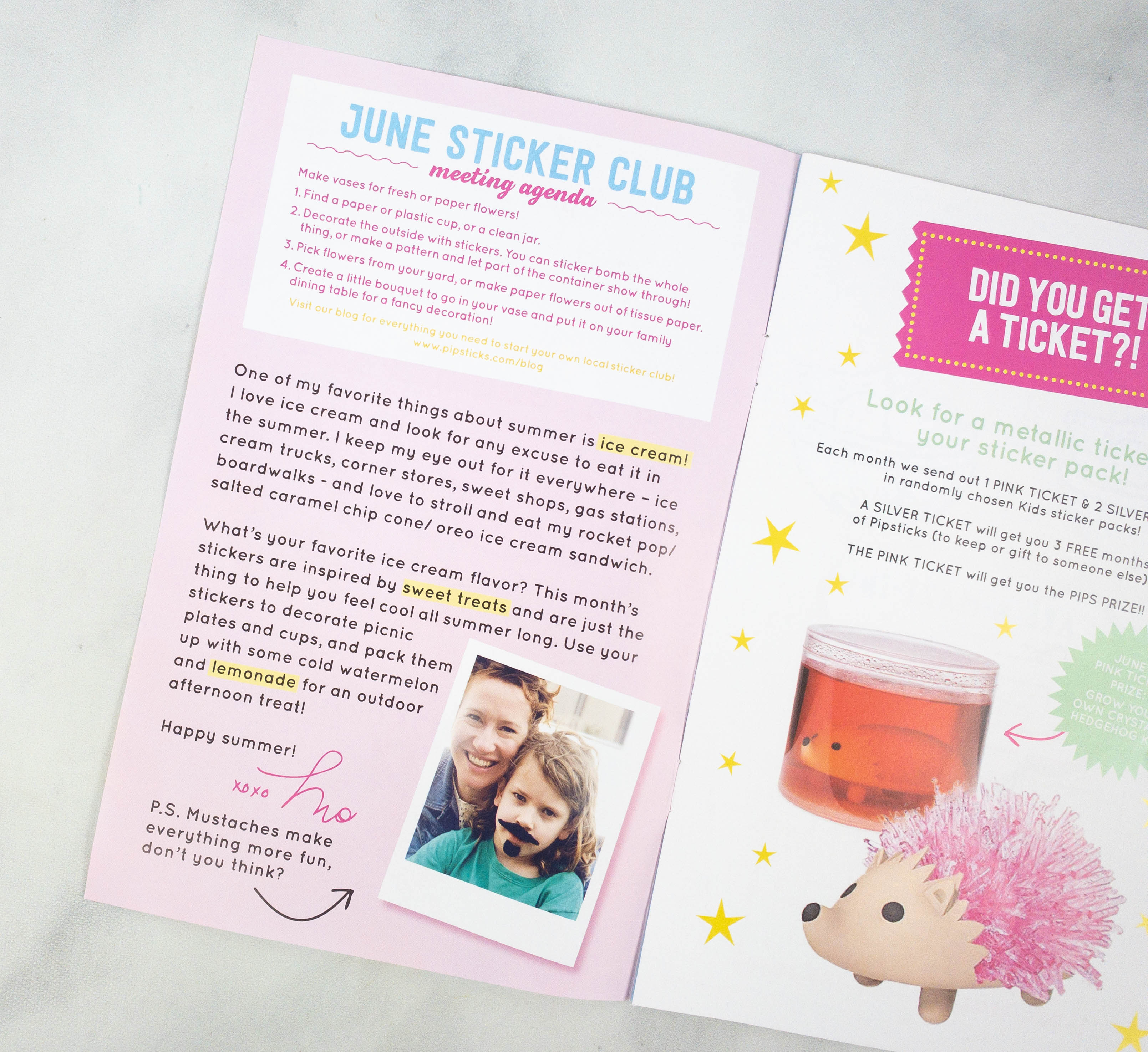 Inside, there's a June Sticker Club Meeting Agenda.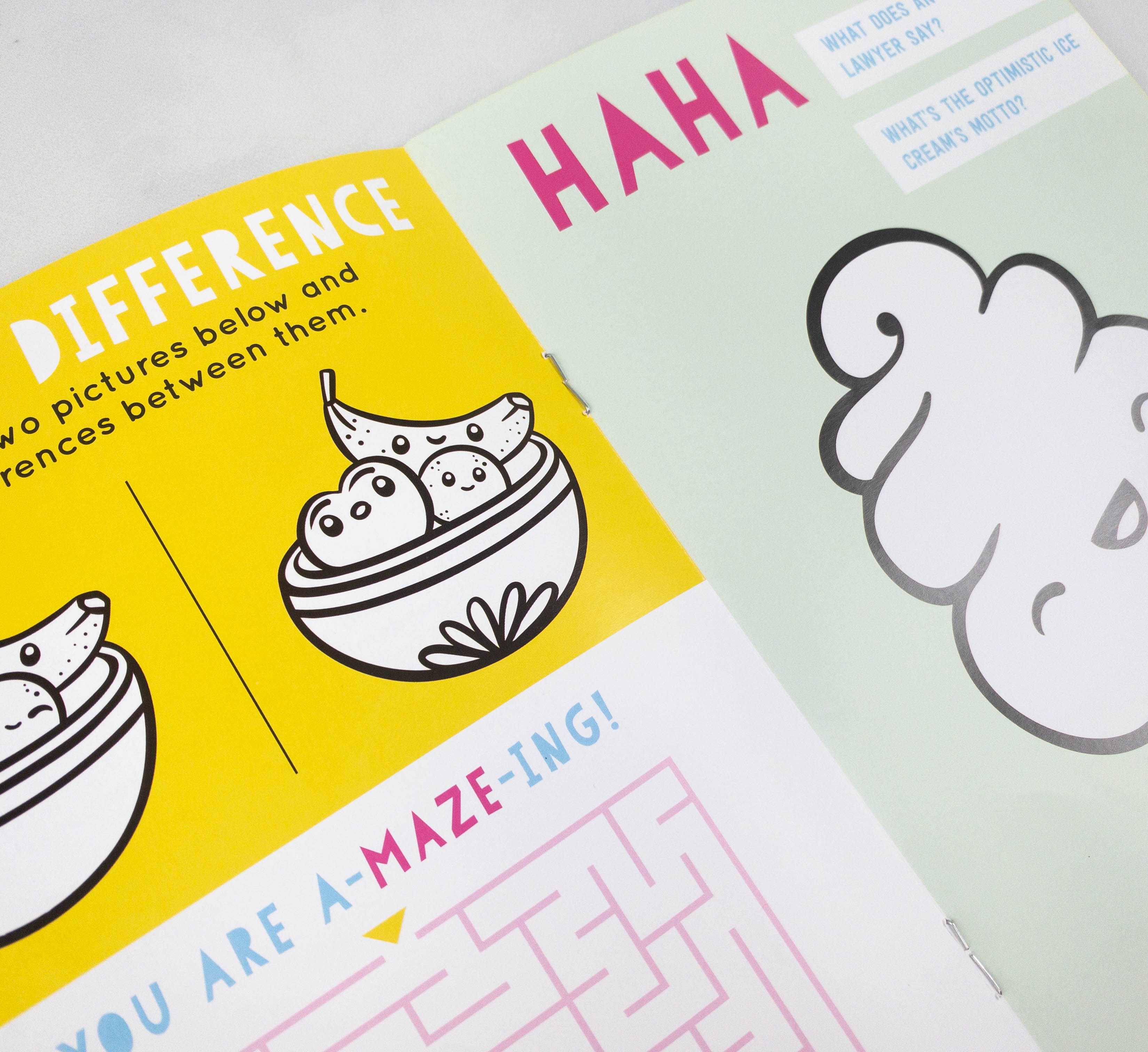 The booklet even has some games that kids can enjoy. It includes a maze, a spot the difference game, and even an illustration that kids can color!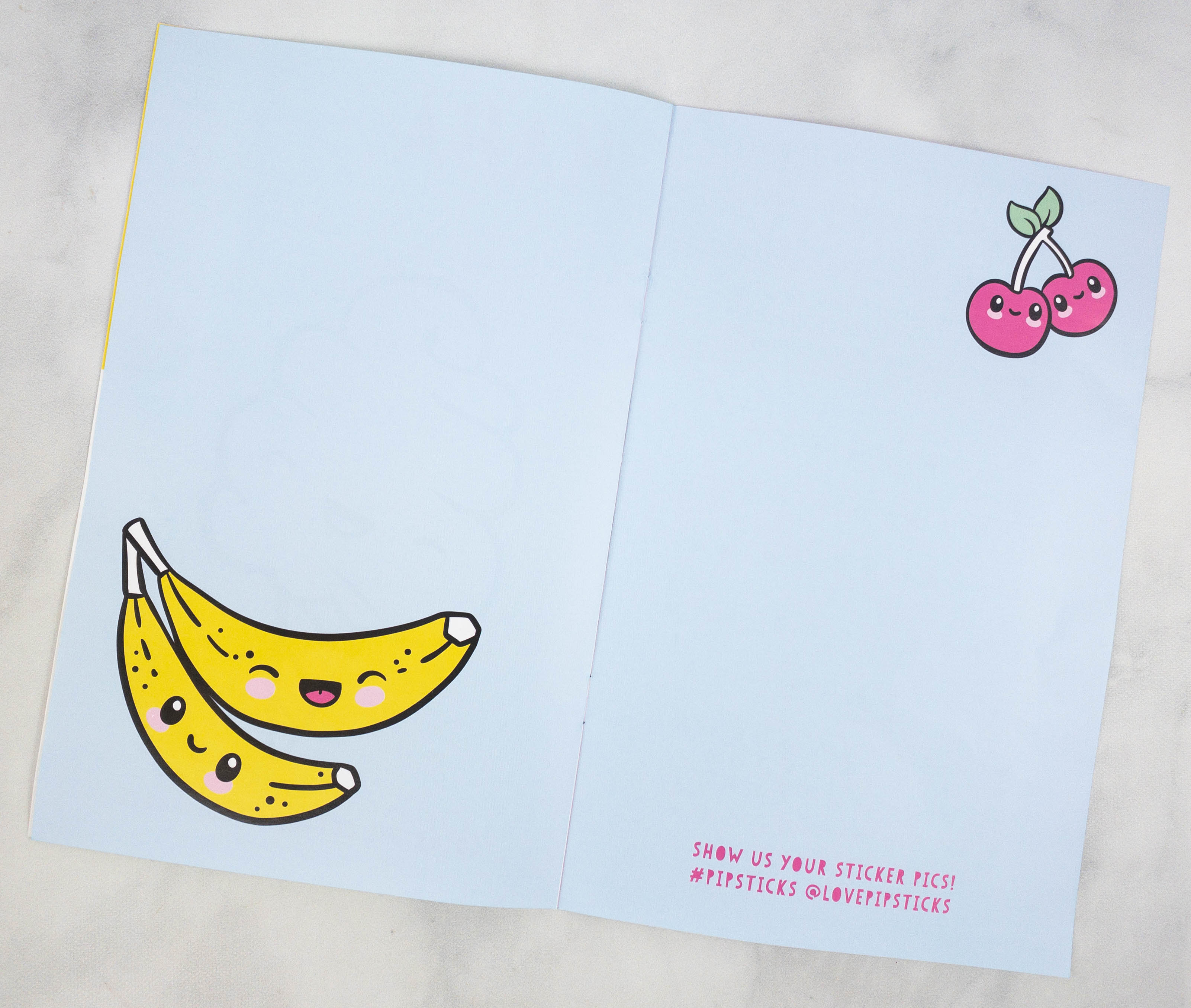 There's also a dedicated page where you can stick your stickers and take a photo to share on the Pipsticks' social media!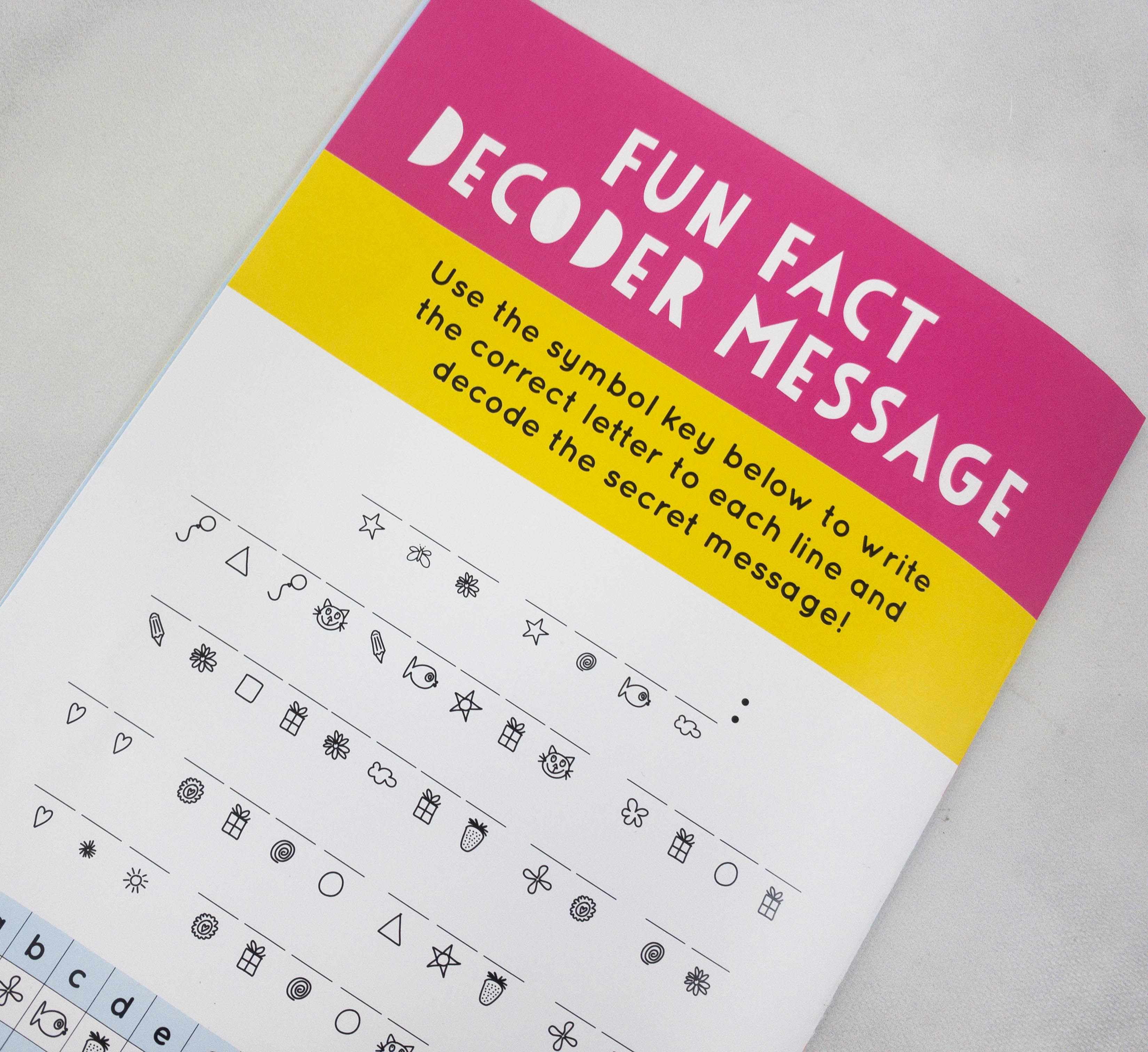 At the back of the booklet is a fun puzzle. Just use the symbol key to find the correct letter and decode the message!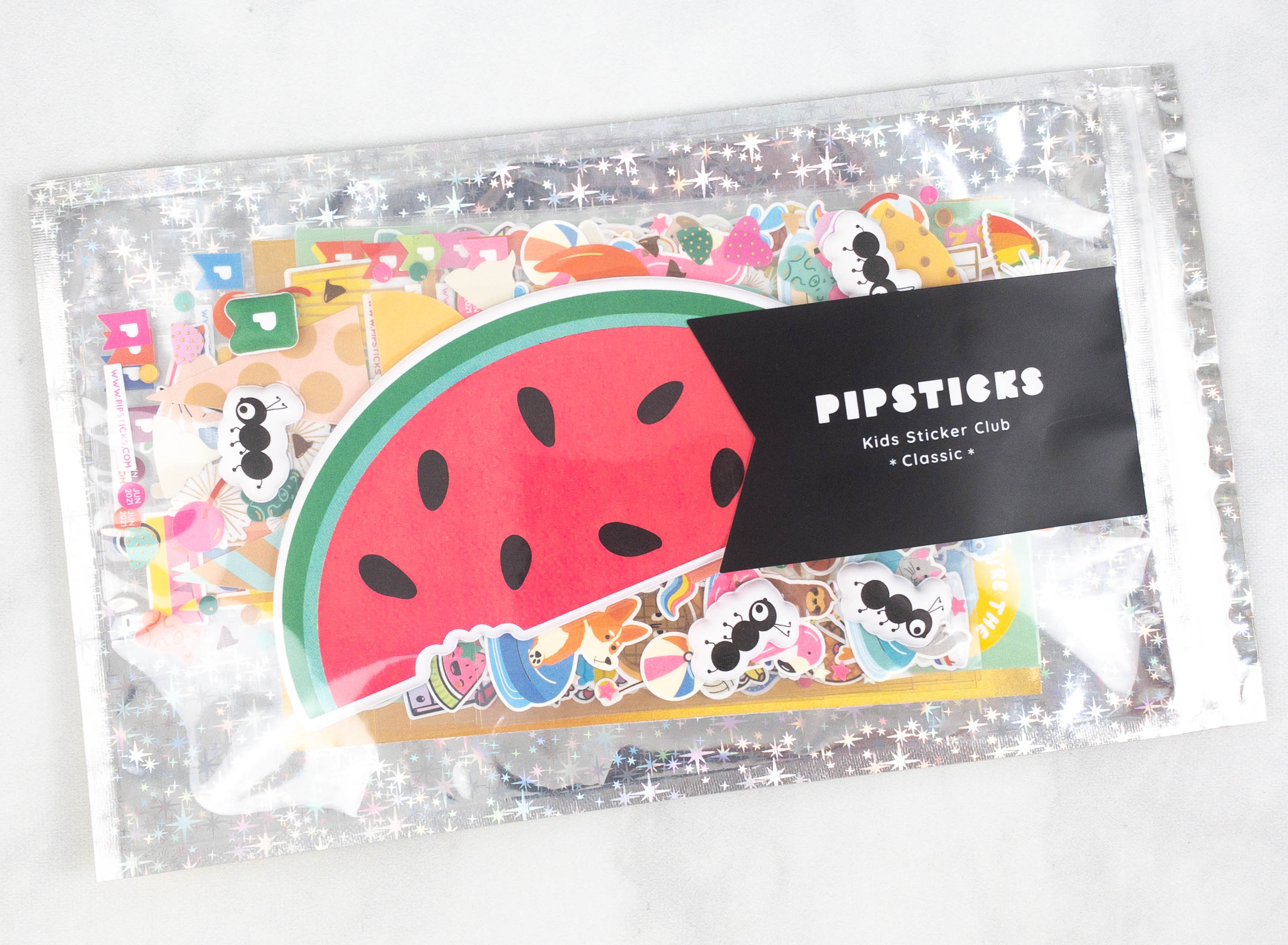 The stickers and goodies were tucked into a fabulous holographic zipper envelope. The back of the envelope has shimmery stars!
Everything in my box!
NOTE: You should be able to find the items in this month's pack in the Pipsticks online shop around mid month. They usually have previous packs available too.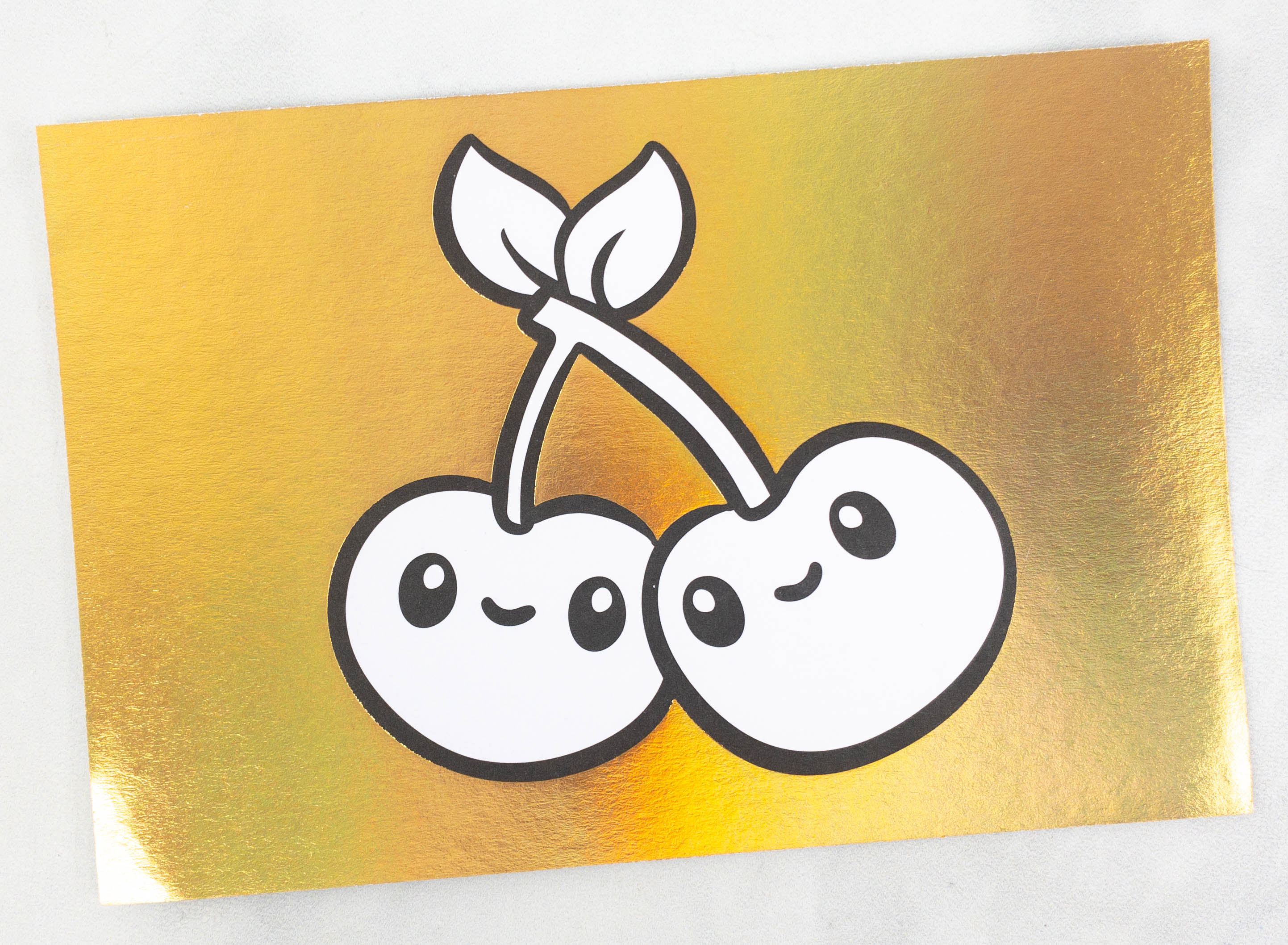 Postcard. This month's post card has a shiny golden background with an adorable cherry illustration! The cartoonized cherries look really cute.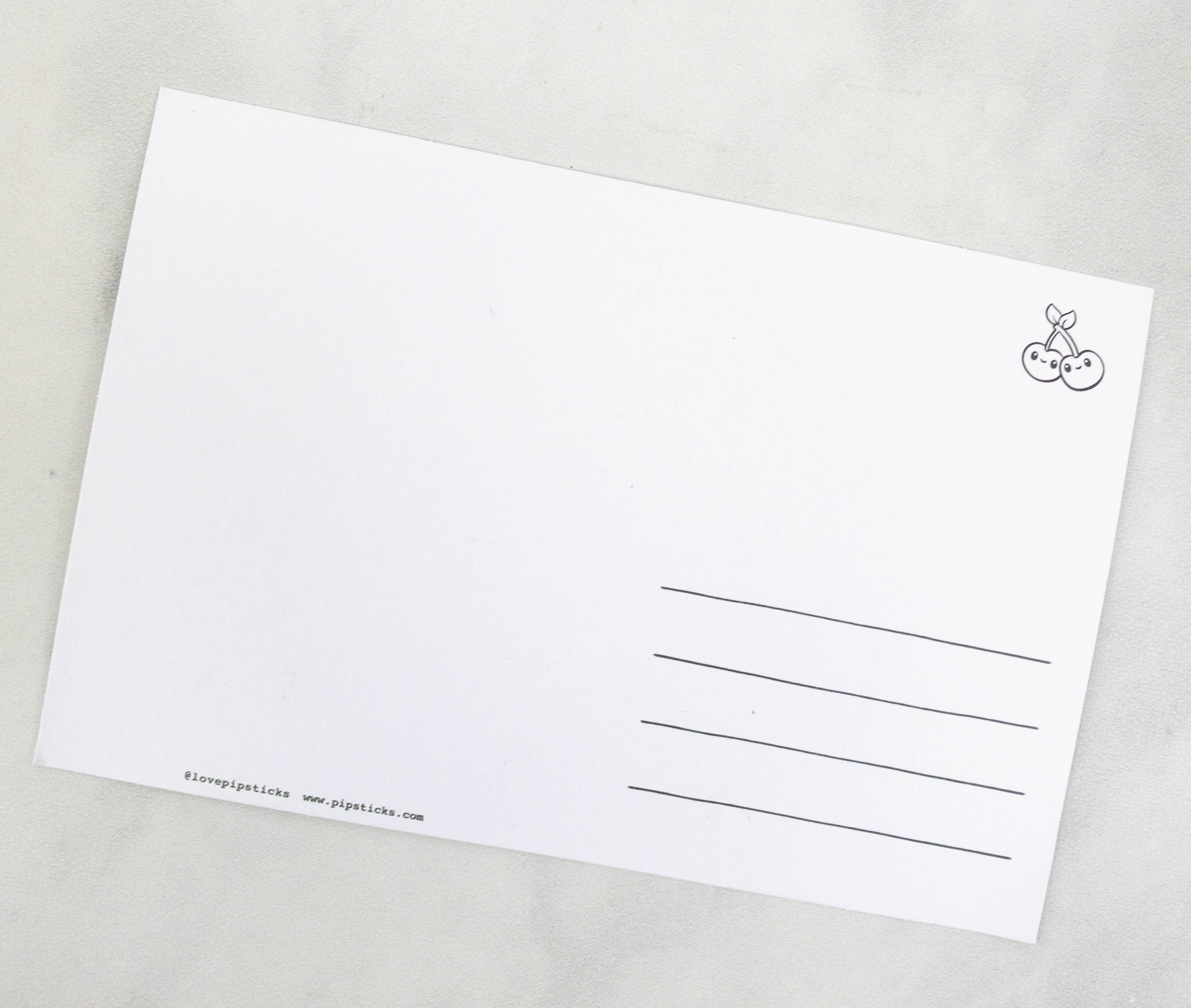 At the back of the post card, you can write the details of the recipient and put in a short message for a friend or a family member.
Here are 3 colorful sticker sheets! The one on the left side filled with flipflops, the middle one has all sorts of candies while the other is all about ice creams and popsicles.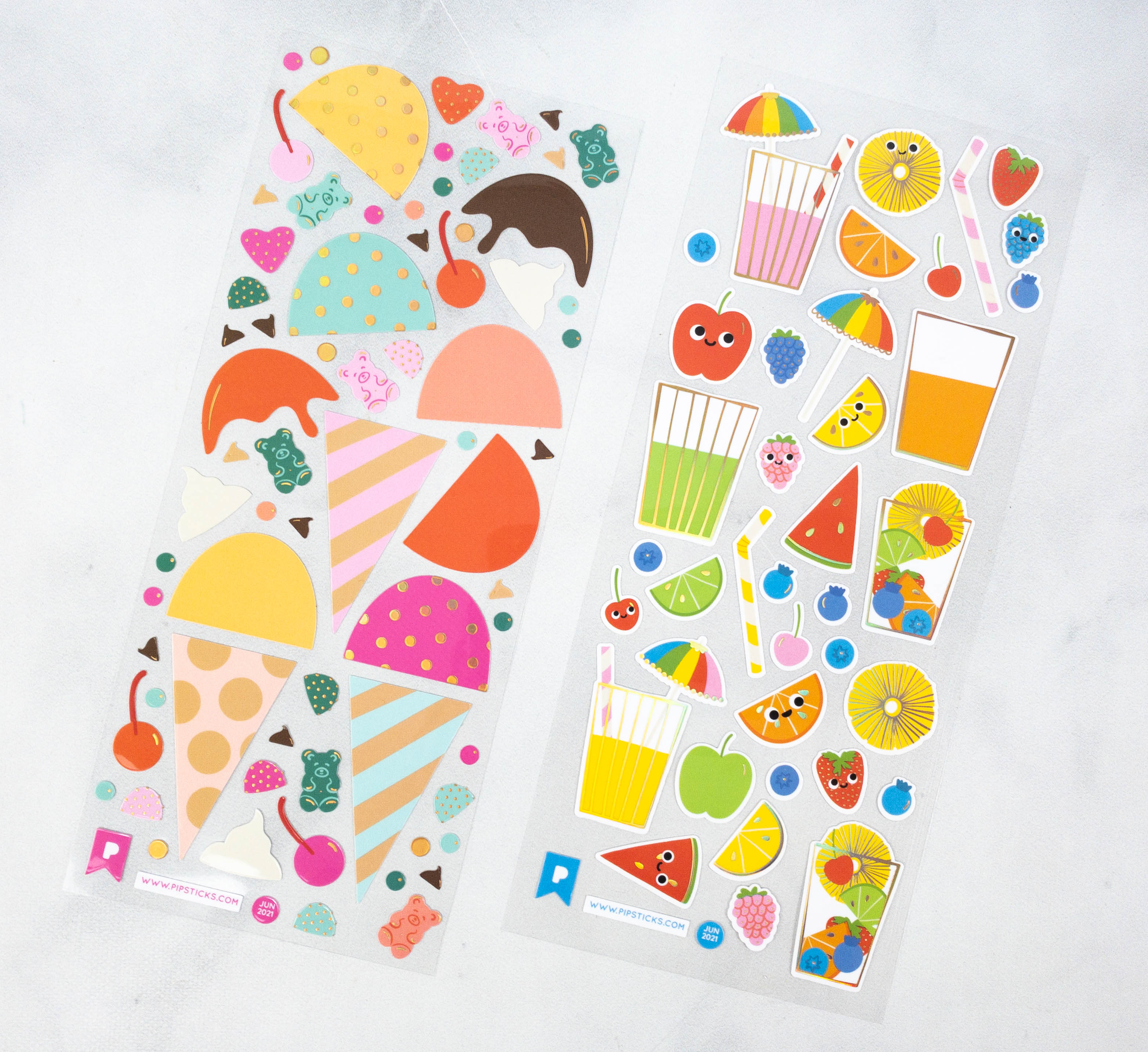 The next two sets remind me of summer since one has an ice cream theme and the other features tropical fruits that look so cute along with glasses of summer refreshers.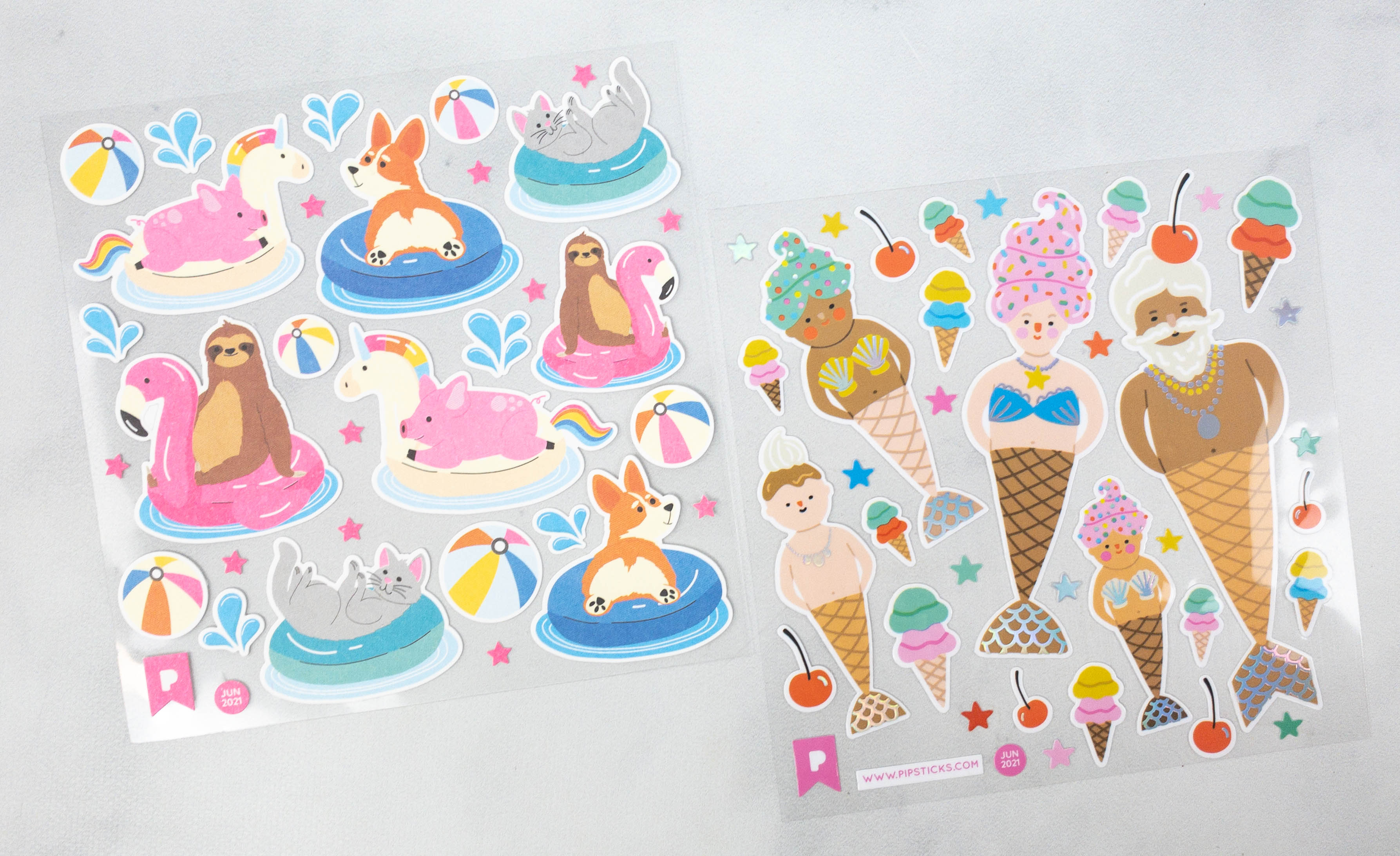 They also included a sheet where animals like a dog, mouse, sloth, and pig are lounging around in the pool on unicorn and flamingo floaties. The ice cream mermaids on the other sheet also look quite unique because of the cone-shaped tails.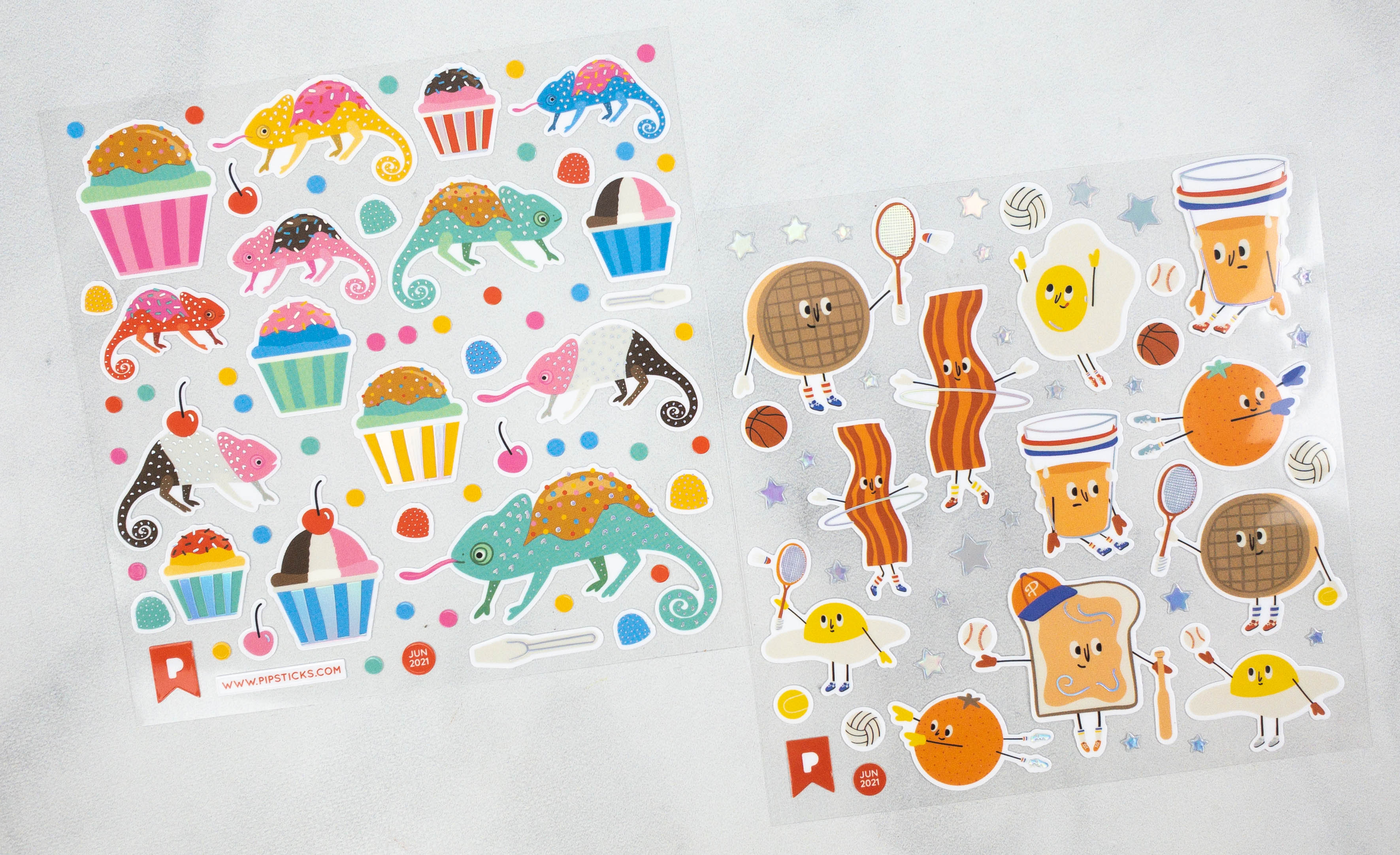 These next sheets are also food-related with cupcakes and geckos in one sheet and sports-playing breakfast items on the other. That hula-hooping bacon is so cute!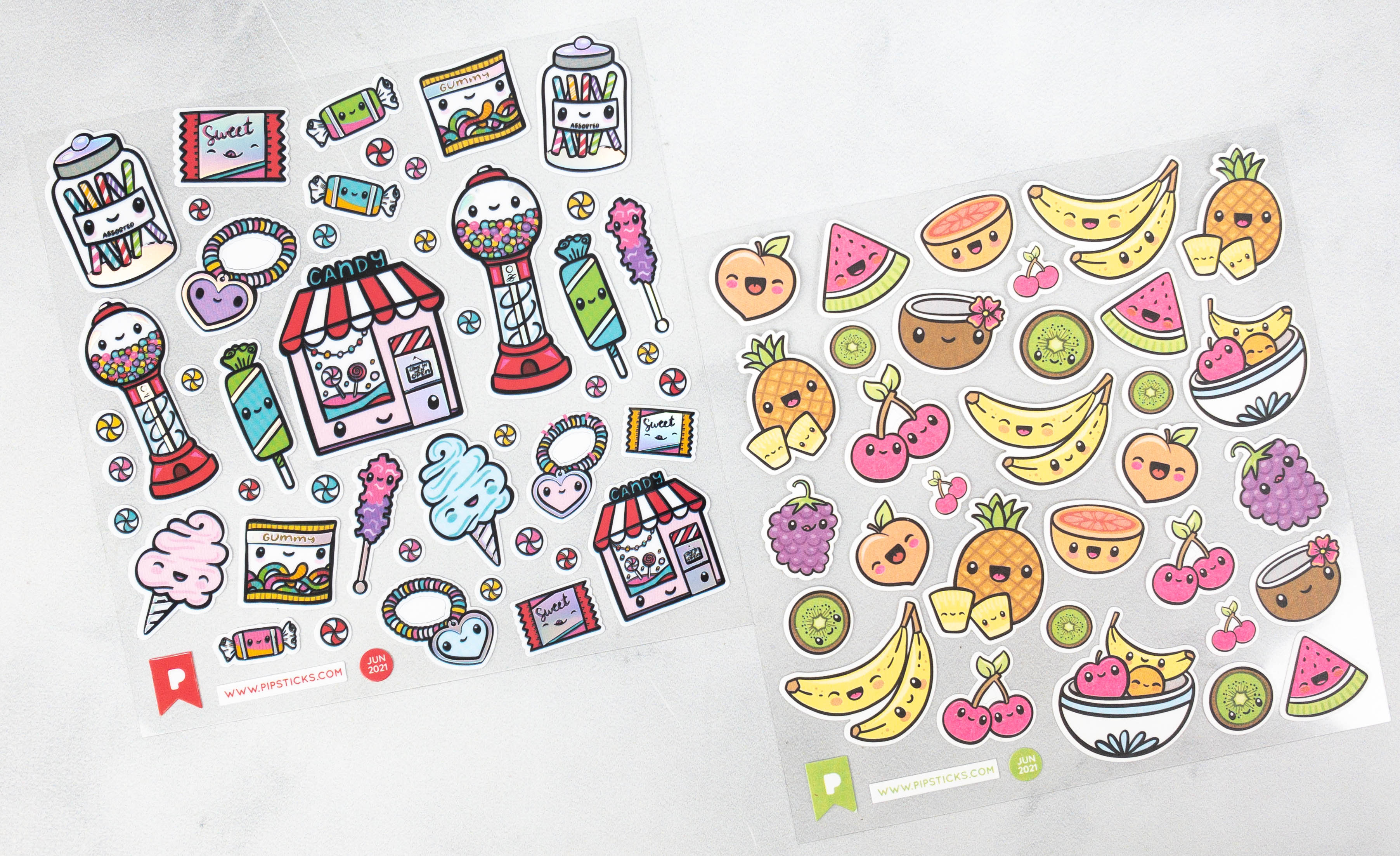 Here's are more kawaii sticker sets! One is all about the sweets with different kinds of candies and even a gum ball machine. The other consists of healthy fruits with kawaii faces.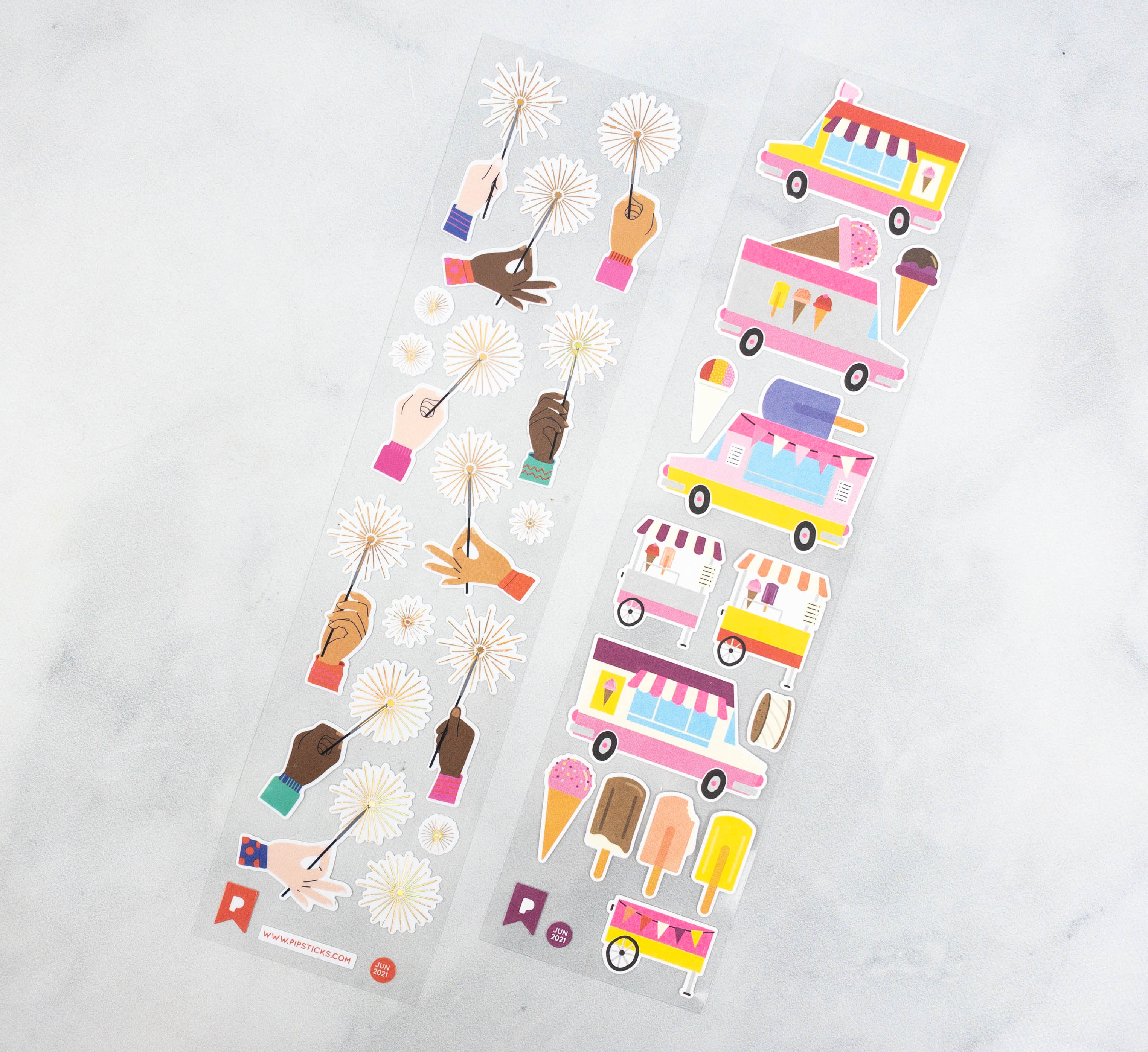 Next, there's a sheet featuring hands holding sparklers which would make a great decor for a 4th of July journal page. The other sticker sheet features an ice cream truck along with different kids of popsicles!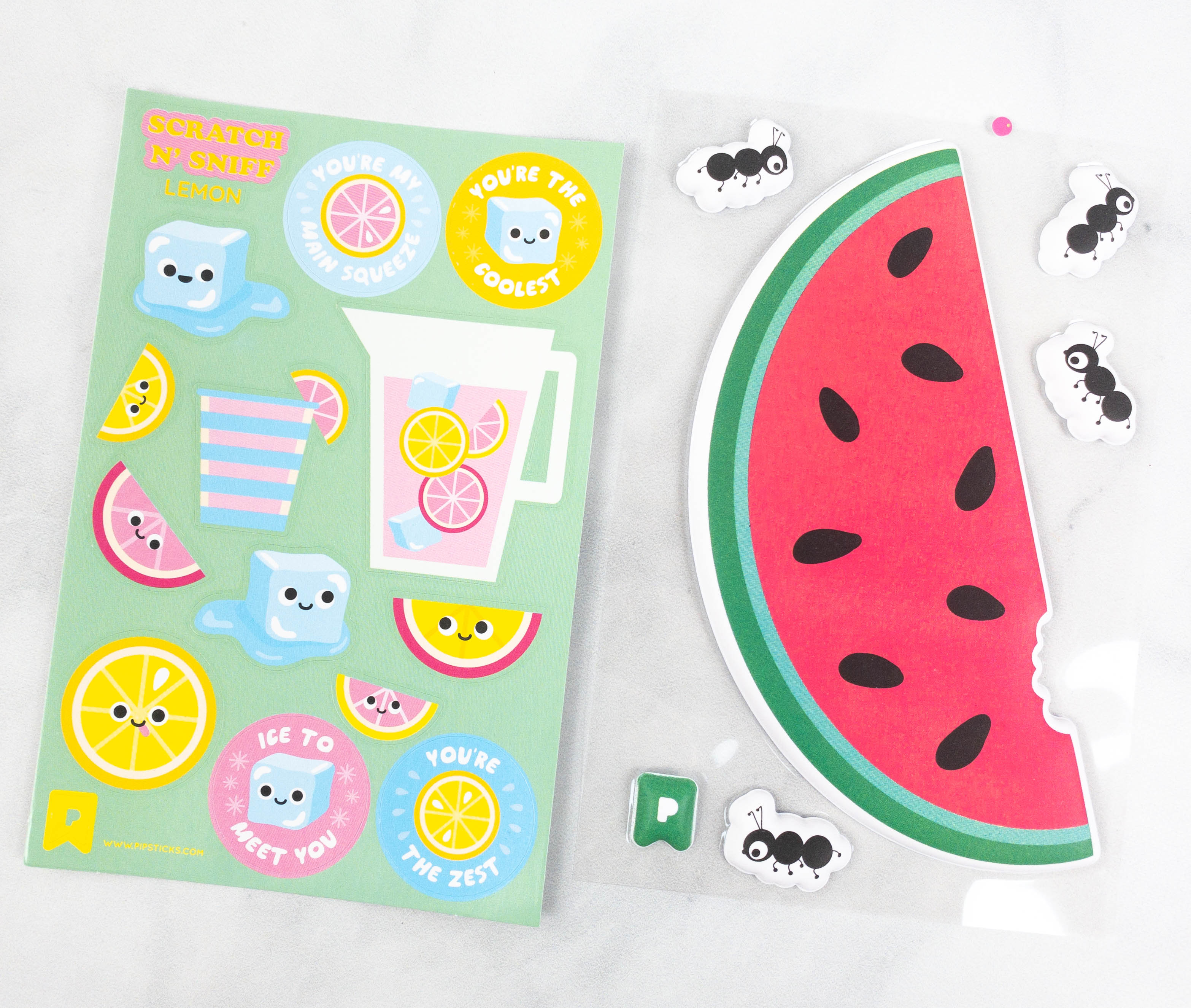 My kids love this scratch and sniff sticker because it emits a lovely citrus scent. The lemon and ice designs also look really refreshing.
The pack also includes puff stickers in the shape of a watermelon. It even came with ants!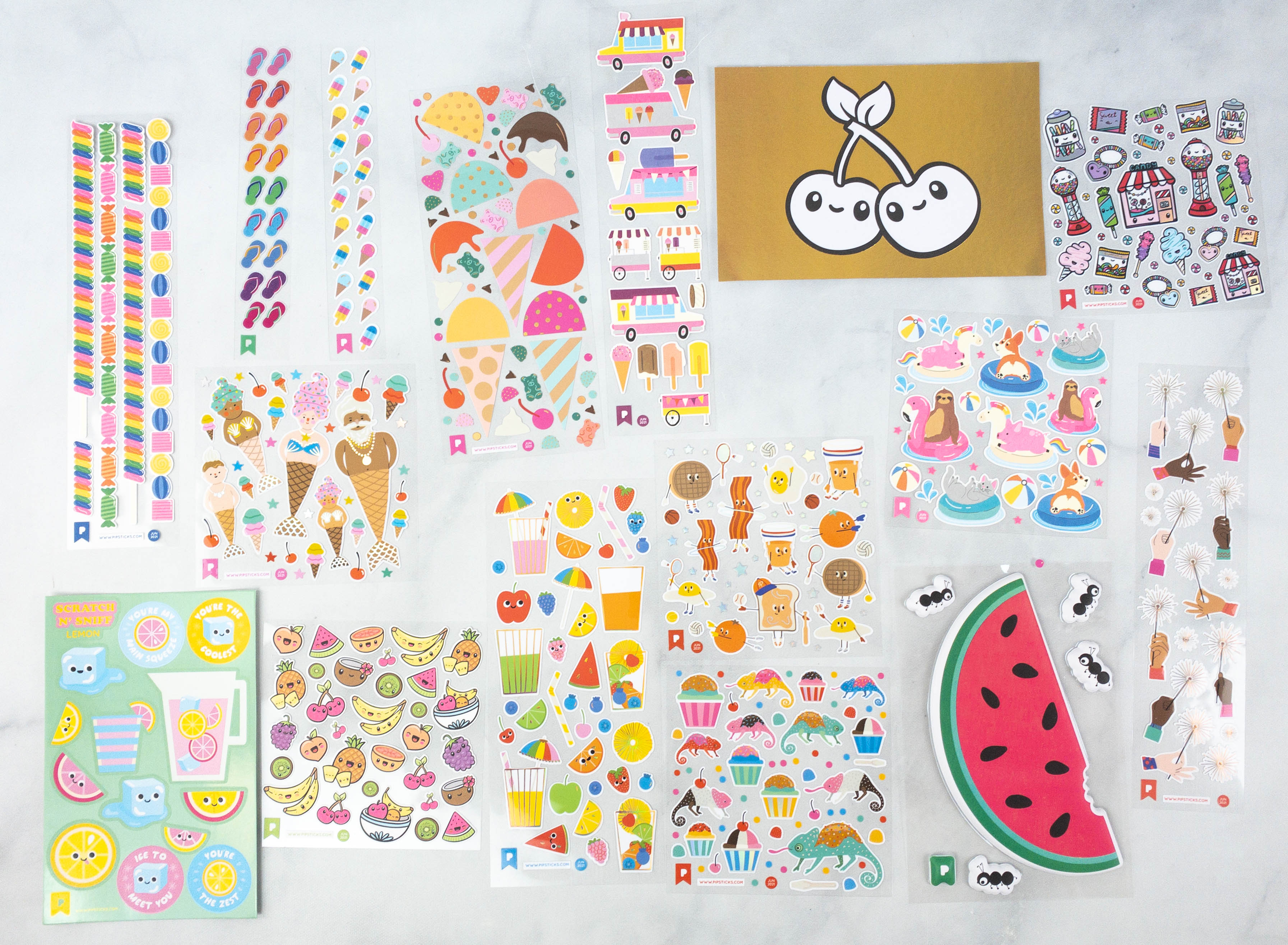 Here's a final look at all the sticker sheets! They are so colorful!
This month's Pipsticks sticker selection was awesome and my kids loved them! They send high-quality sticker sheets every month, which can be used to decorate journals, notebooks, craft projects, and even gadgets. My kids' favorites are the fruit stickers with kawaii faces, as well as the puffy watermelon and the lemon-scented stickers. They're unique stickers worth adding to any sticker collection. This pack is for kids but Pipsticks also offers sticker subscriptions for adults!
Are you getting any of Pipsticks subscriptions?