We have the reveals of the August 2021 Ipsy Glam Bag for the regular Ipsy Glam Bag subscription, Glam Bag Plus, and Glam Bag X!
Whether you're jet-setting for an overdue vacay or taking a long weekend to rest and recharge (August is #NationalWellnessMonth!), the upcoming Glam Bag, Glam Bag Plus, and Glam Bag X designs are the ultimate companions for your adventures.
This month's wild summer designs from IPSY's bag designer Joanne Wong:
August 2021 Glam Bag
August's design was inspired by the outdoor travel adventure and 2021's pre-fall fashion show with natural colors and animal textures," explains Wong. The neutral cream color and faux reptile texture give the August Glam Bag an understated-yet-wild vibe that will complement just about any outfit. We're totally envisioning this with lived-in denim, white tees, and strappy sandals.

Heading out of town? Wong gives us her packing pro tip. "I love the envelope shape and snap button, which is great as a passport holder when I travel. Plus, it easily fits my smartphone, hotel room keys, and lipstick for evenings out."
See the first Ipsy August 2021 Glam Bag spoilers!
August 2021 Glam Bag Plus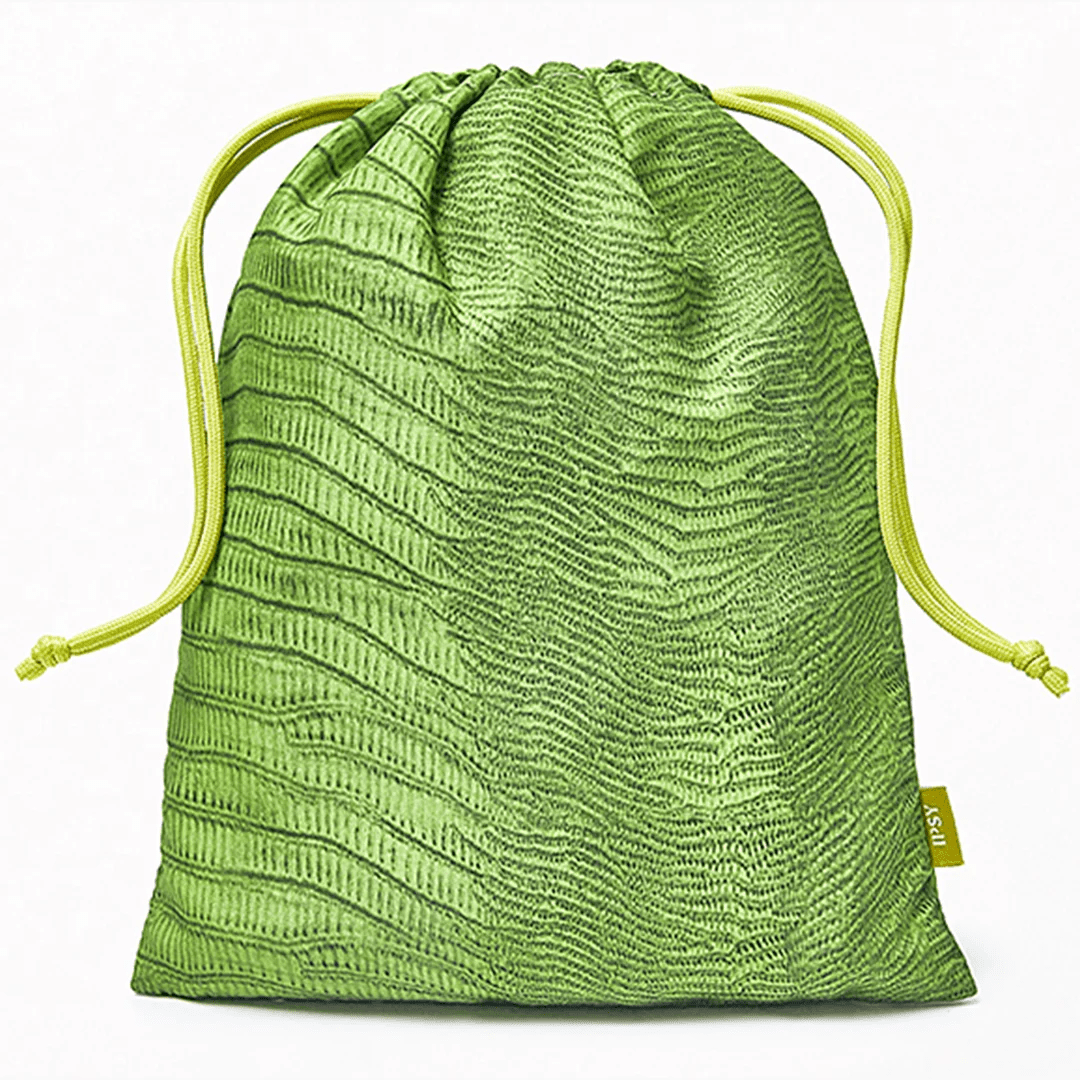 Ultra soft microfiber, rich mossy green hues with pops of lime, faux lizard texture—the August Glam Bag Plus pouch is what dreams are made of for transitional wardrobes. "The colors and textures of the bags are designed to be both fashionable and wearable around the summer and early fall," says Wong.
See the first Ipsy August 2021 Glam Bag Plus spoilers!
August 2021 Glam Bag X 
The new design features a faux suede exterior, unique lizard-like texture, silver hardware, and a vibrant green lining that contrasts the soft cocoa exterior. This bag was made for expressing yourself, so fill it with your everyday necessities…like neon liners, glitter pigments, and glow-in-the-dark polishes. (Okay, maybe those aren't quite everyone's staples.) Either way, we *do* hope this bag inspires you to walk on the wild side with exciting new looks.
Ipsy Glam Bag X does not automatically include a bag. You will have the option of selecting a bag as one of your picks. See the Ipsy August 2021 Glam Bag X spoilers!
What do you think of the Ipsy bag spoilers this month? 
Ipsy is a monthly beauty subscription that's just $12 per month and the most popular beauty subscription box! Ipsy Glam Bag Plus is an upgraded beauty subscription with full-size items (5 per month). When you subscribe to either of these, you can purchase additional items for your bag. You'll also be eligible to select the quarterly Glam Bag X upgrade featuring curator-picked full-size products! See all the latest Ipsy spoilers for every bag!