We have some spoilers for the August 2021 Ipsy Glam Bag Plus!
Olympics madness. Cotton-candy sunsets. BBQs on the beach. With August looking as golden as it is, what better time is there for your summer glow-up? Whether you embrace radiant skin, shimmering shadows, or bold pops of color, we've got everything you need to shine—and it all starts with this sneak peek at the products coming to Glam Bag Plus this month.
First, the Bag Reveal: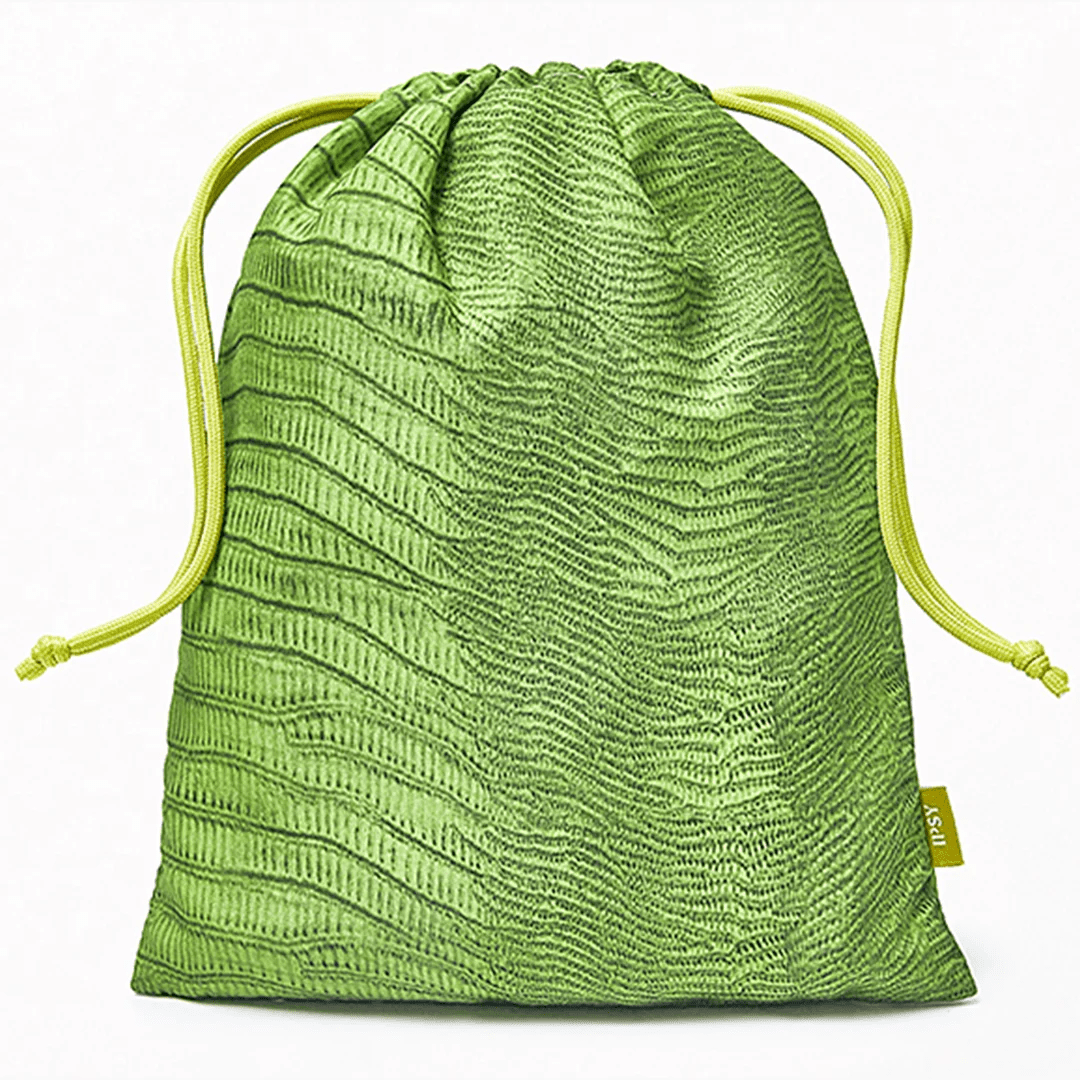 Ultra soft microfiber, rich mossy green hues with pops of lime, faux lizard texture—the August Glam Bag Plus pouch is what dreams are made of for transitional wardrobes. "The colors and textures of the bags are designed to be both fashionable and wearable around the summer and early fall," says Wong.
Ipsters signed up to receive a Glam Bag Plus this August 2021 might receive:
LAUREN CONRAD BEAUTY The Liquid Eyeliner in Onyx
Can't wait to head outside with a full face of glam again? Same. One makeup technique that got a lot less love this past year was liquid eyeliner, and we're officially ready to welcome it back into our routines. This lightweight, non-smearing option from LAUREN CONRAD BEAUTY is the perfect place to start. The brush tip makes the product easy to apply (which is ideal if your liner skills have gotten rusty), and the rich pigment means you don't have to layer up the formula to see dramatic impact.
ELEMIS Skin Buff
On the other hand, if you're comfortably seated on the skincare-only train, you'll love this radiance-enhancing exfoliator from ELEMIS. Using fine hop granula and bilberry and chamomile extracts, this gentle formula smooths away dry and dull skin cells to reveal the brightness hiding underneath. Use this product to support natural cell turnover and leave you with your best skin yet—perfect for rocking no makeup at all, or for creating a smooth base for makeup application.
FLORENCE BY MILLS Tint n Tame Brow Gel
Natural, full-looking brows for summer? It's a vibe. Just swipe on this sculpting gel for a tint that helps fill in any patchy spots with its micro-fine brush. In a matter of seconds your brow hairs will be tamed, smoothed, and set in place all day. Pro tip: You'll want this gel in your arsenal to achieve that iconic feathered brow look.
FRECK BEAUTY Freck OG
Freckles are the undeniable stamp of summer. So it's not surprising that many of us love to sport them year-round, giving our makeup looks the breezy, easygoing feel that we typically associate with all the sunshine and warmer weather. The veritable OG of the faux-freckle hype is FRECK BEAUTY Freck OG, which boasts one of the most natural and longest-lasting faux freckles on the market. Just lightly apply it as a cluster of dots, allowing the formula to sit and develop on your skin. Add as much (or as little) as you're feeling that day.
TARTE Lights, Camera, Lashes Mascara 4-in-1 Mascara Full
Ask a group of beauty lovers what their favorite mascara is, and chances are that at least one will name this mascara from TARTE. Described as a "push-up bra for your lashes," this four-in-one formula lengthens, curls, volumizes, and conditions your lashes with each dramatic swipe. If you haven't tried this cult classic yet, now's your chance!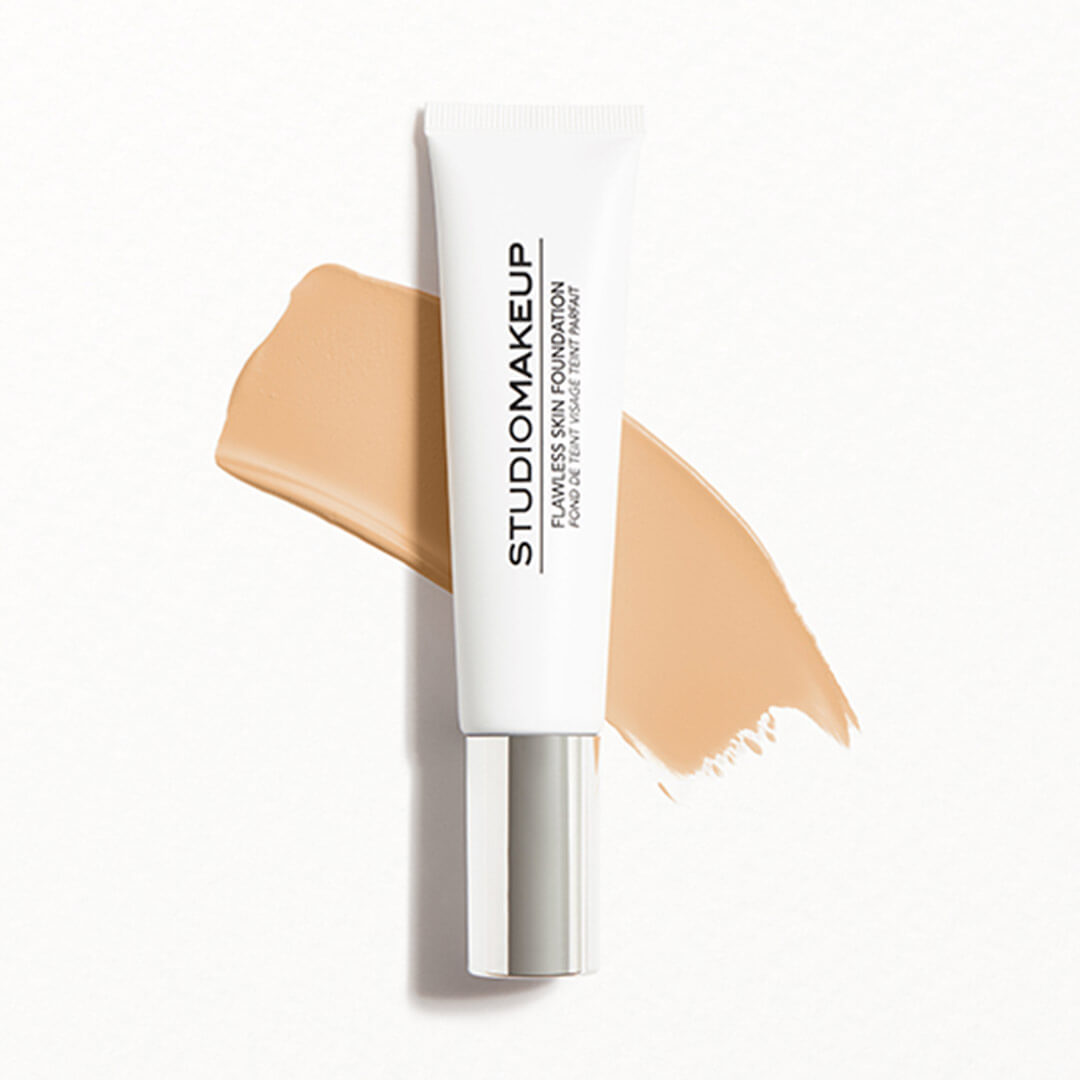 STUDIOMAKEUP Flawless Skin Foundation
Light-to-medium coverage with a lit-from-within-glow—what could be better? Oh, we know: added hyaluronic acid. This star ingredient locks in moisture so that your complexion looks more plump, while tiny reflective pigments add to the radiance of your skin. This foundation earns its "flawless" name.
MURAD Sensitive Skin Soothing Serum
Although dry, irritated skin is often associated with winter, the truth is that extra time in the summer sun can result in the same unhappy complexion. Thankfully, this hydrating serum from MURAD is here to restore much-needed moisture to your skin (especially if you're suffering from sunburns!). The secret? Hyaluronic acid, which supports your skin's moisture retention, and chamomile and arnica, which soothe and improve suppleness.
THRIVE CAUSEMETICS Glossy Lip Hydrating Serum™ in Ruth
Allow us to introduce you to your favorite lip gloss for summer. Formulated like a hydrating serum, this gloss packs the intensity of a lipstick with the high-shine luminosity of a gloss—and the result is a shimmery taupe that you'll want to reapply over and over again (even though it lasts so long on your lips that you won't even need to!). Pair it with a bright summer look, and you'll love it even more.
VISEART Petit Pro 3
Here's a palette that'll transition seamlessly into any new season with you. From shimmery pinks to deep greens, this palette is filled with eight shades of versatile matte, satin, and shimmer textures that are inspired by French gardens in the spring. You can create a bold colorful eyeshadow look or something more neutral—it's all possible with this palette.
SÖNAGE SKINCARE C Shield Smart Serum
Our morning routines just wouldn't be complete with vitamin C (and SPF, of course!). This lightweight serum works to shield your skin from signs of aging, fade the appearance of dark spots, and make your skin look more radiant overall. We love to apply this one to our necks and the tops of our hands for an extra burst of brightening power.
CONTEXT SKIN Nail Lacquer Duo in Piece of Me & The Last Mile
Helloooo, neutral dreaminess. These two vegan, cruelty-free, non-toxic, and 5-free shades from CONTEXT SKIN pair beautifully with a day at the office, Sunday brunch, and everything in between, so we consider them two must-haves for any nail polish collection.
What do you think of the Ipsy Glam Bag Plus spoilers this month? Ipsy Glam Bag Plus is a monthly beauty subscription that's $25 per month! See our monthly Ipsy Glam Bag reviews to know more about this upgraded beauty subscription with full-size items (5 per month)!