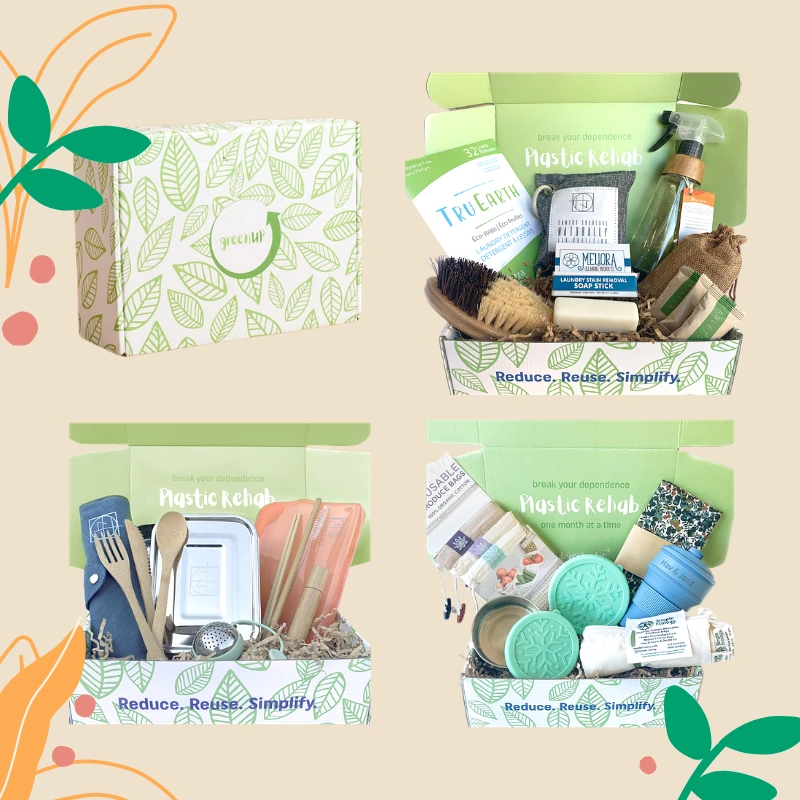 greenUP has a new coupon this July for their eco-friendly subscription box with quarterly surprises of all the best sustainable plastic swaps – from home goods to personal care. Head's up – they've just switched from a 6 box a year to a 4 box a year model!
Get $50 off on add-ons when you sign for an annual subscription! Just use this link and coupon code PLASTICFREE50 at checkout! Must add add-ons to cart before checking out.
Get $50 off on add-ons at GreenUP!
greenUP Box is $54.95 quarterly (previously bi-monthly), and available in two variations – beegan or vegan. Because it's quarterly, you'll have more time to implement changes from the products you get in your seasonal box. See our greenUP review to find out more about this eco-friendly subscription! Shipping to the continental US is free – $3 upcharge to Hawaii & Alaska. Canada shipping is $9 per box.
greenUP focuses on reusable plastic swaps that are made out of high-quality, sustainable materials – most of which will last a lifetime! For products that are consumable, they look for innovative solutions for sustainable, zero waste packaging. They work with their partners to reduce any packaging, including paper, whenever possible.