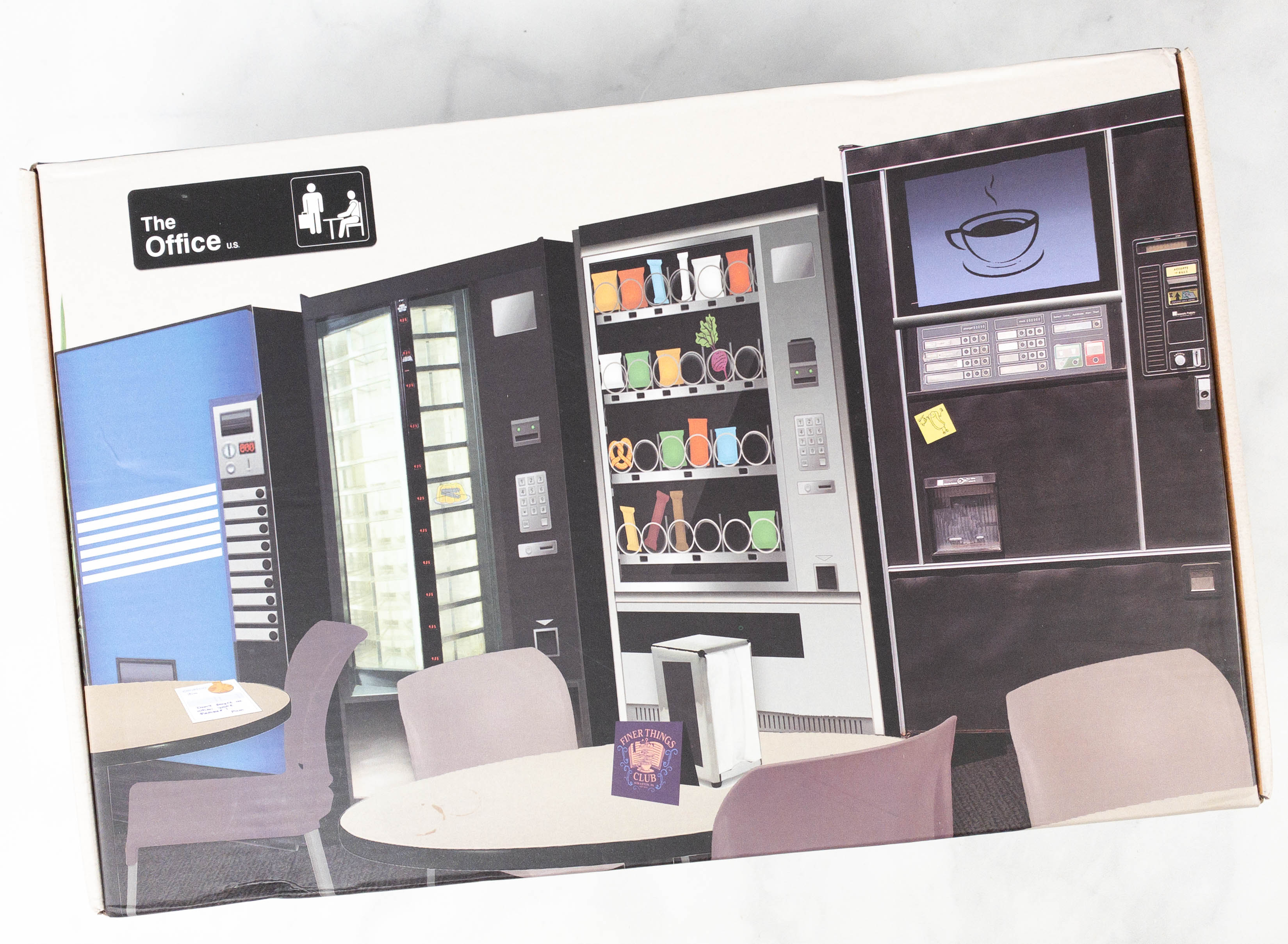 The Office Subscription Box by Culturefly is a quarterly subscription that gives fans exclusive Dunder Mifflin merch! Each box costs $35.99. Each box contains 7-10 exclusives that include apparel, accessories, household items, and collectibles for every fan of the series. And, our readers voted it one of the best pop culture subscription boxes for 2021!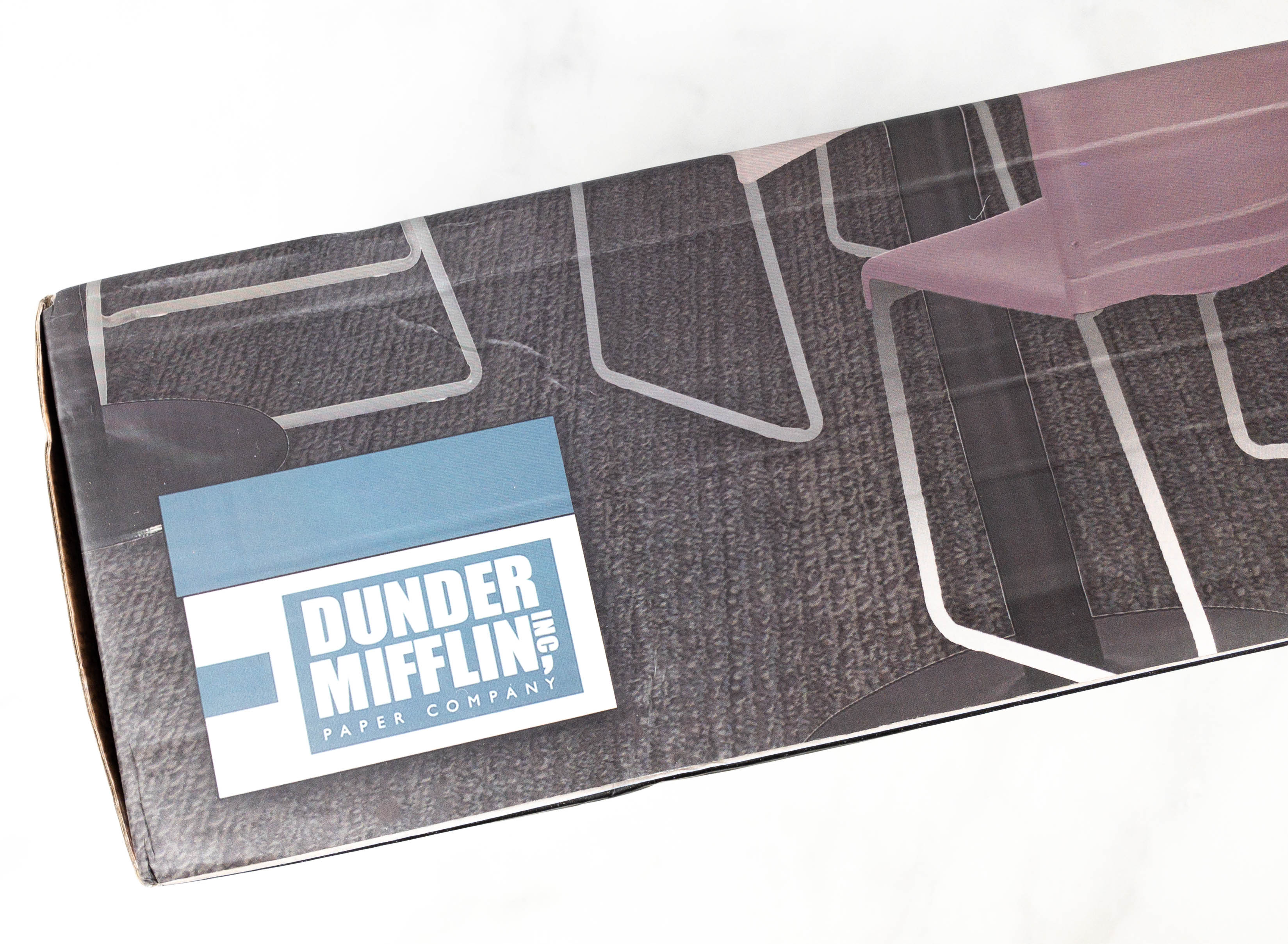 This quarter's box design features the vending machines in the Dunder Mifflin Paper Company office.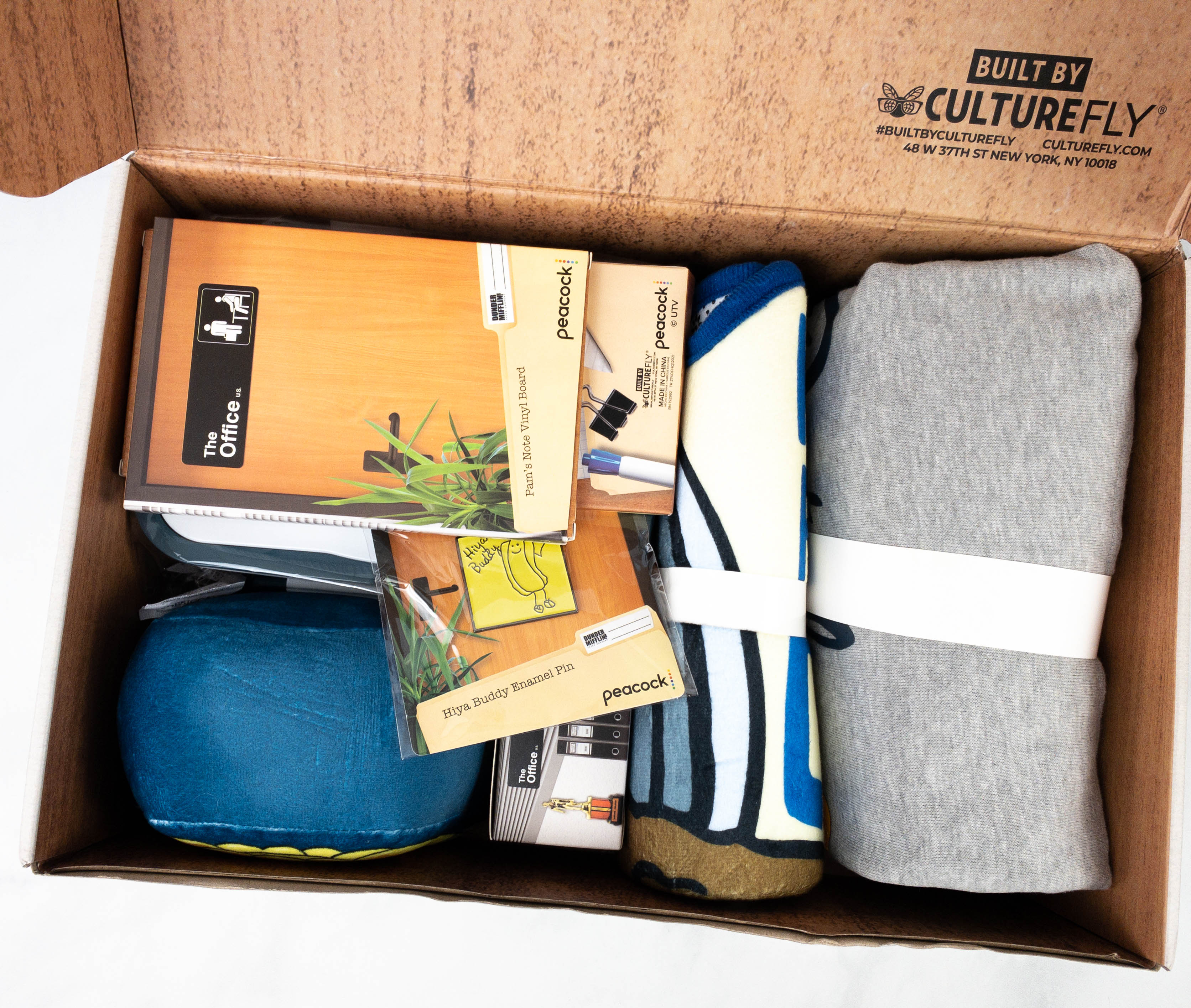 I'm excited about all the box's contents!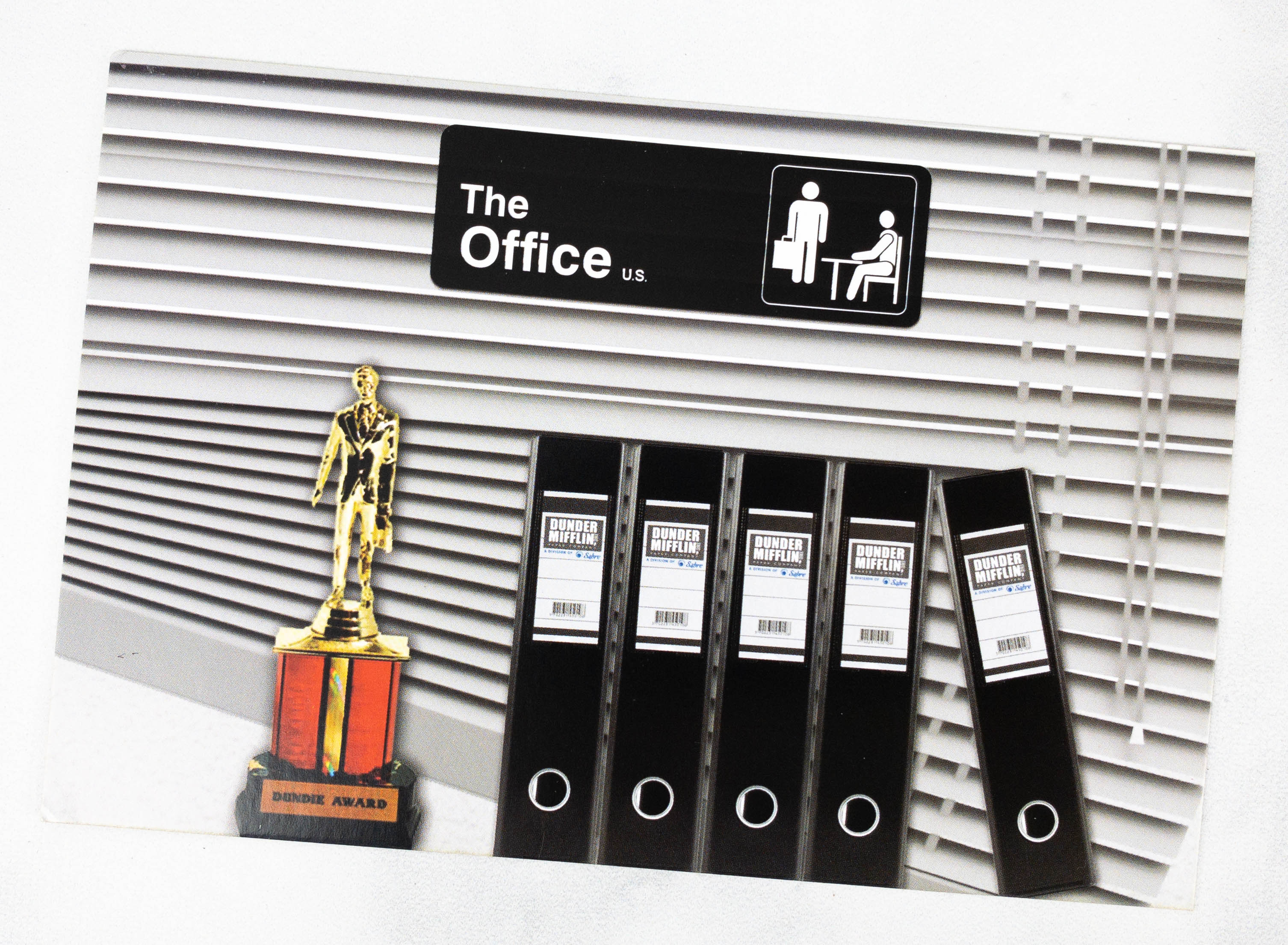 The box included an info card!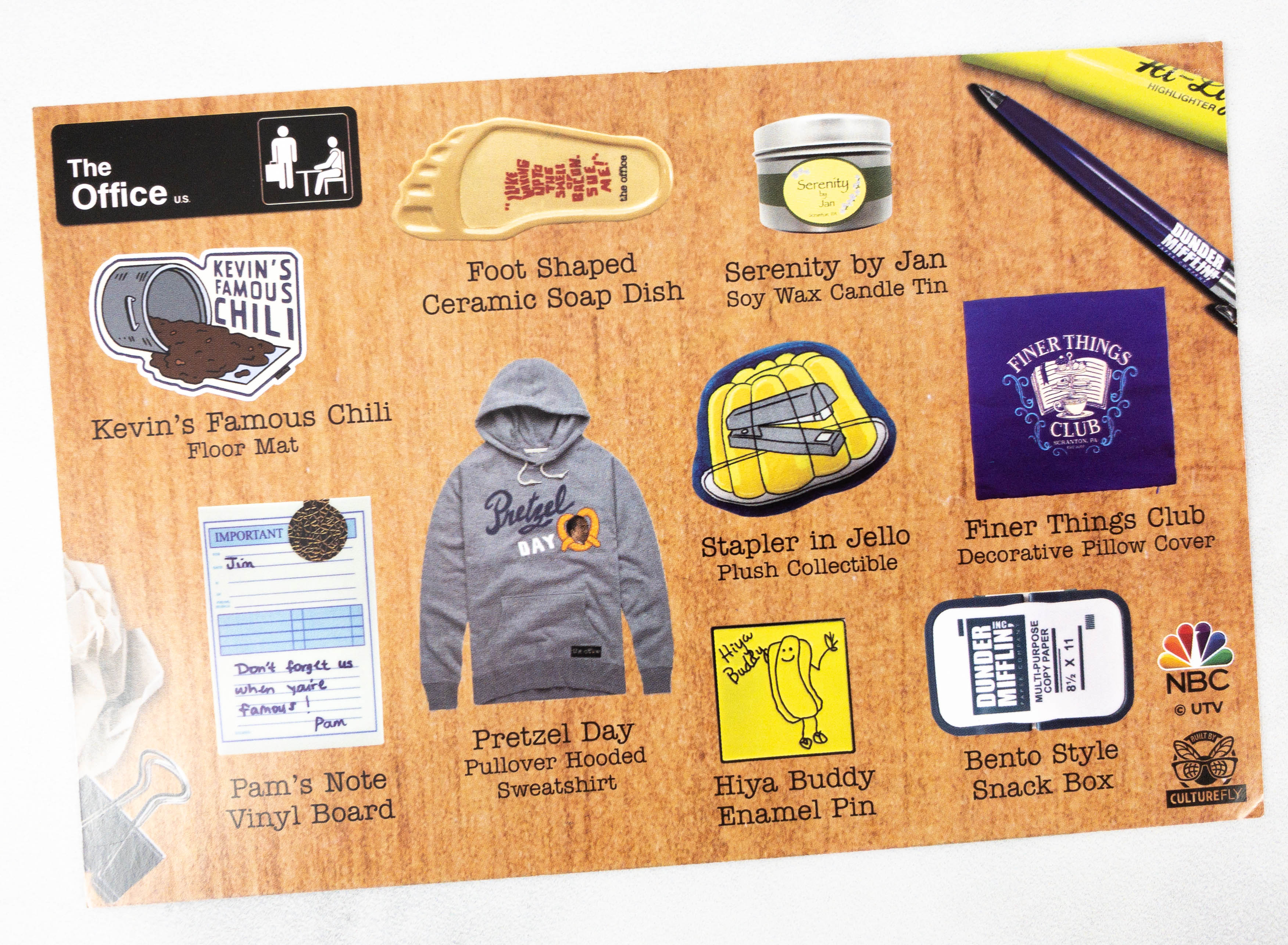 At the back, there's a list of all the items, along with individual photos.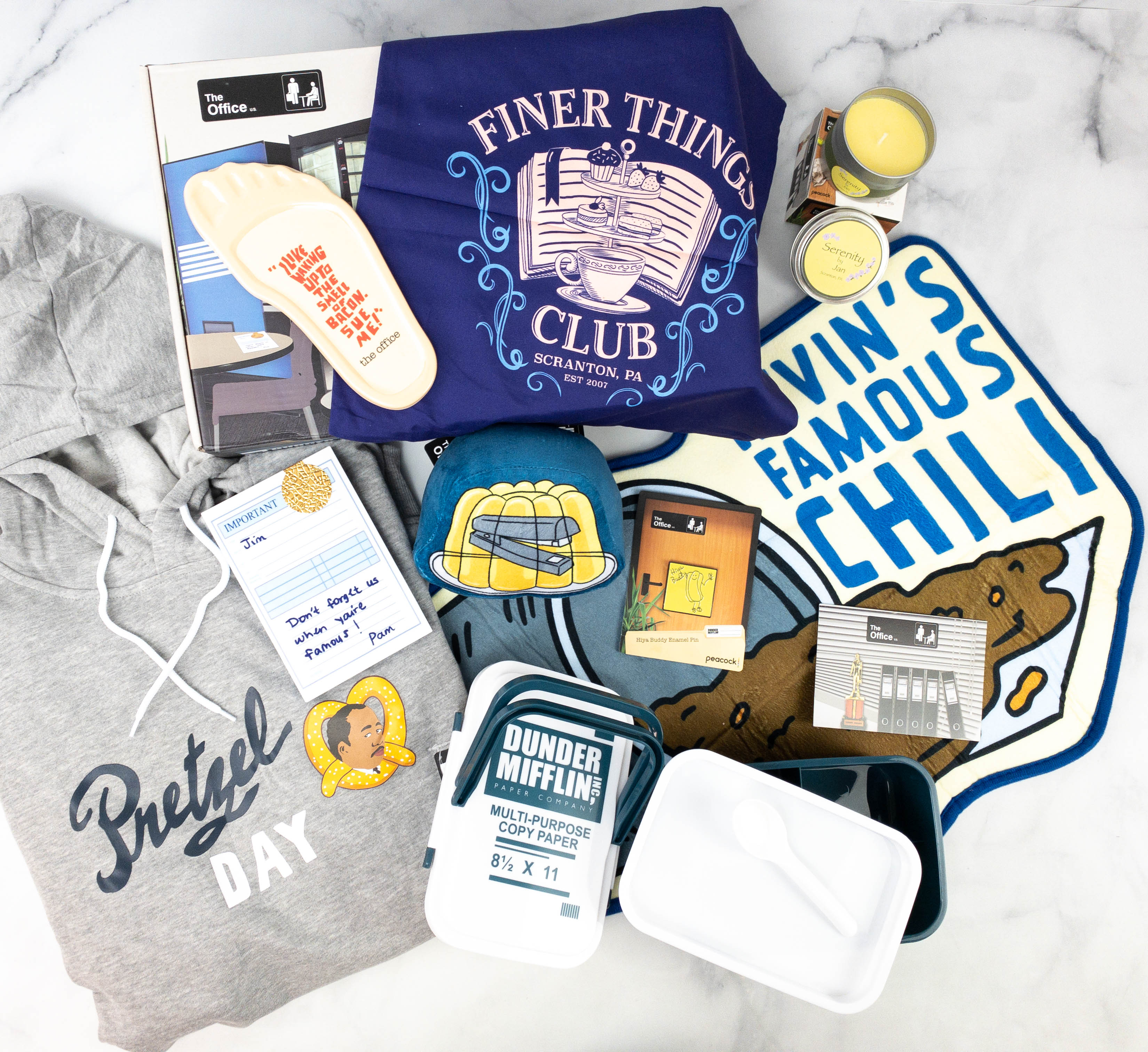 Everything in the box!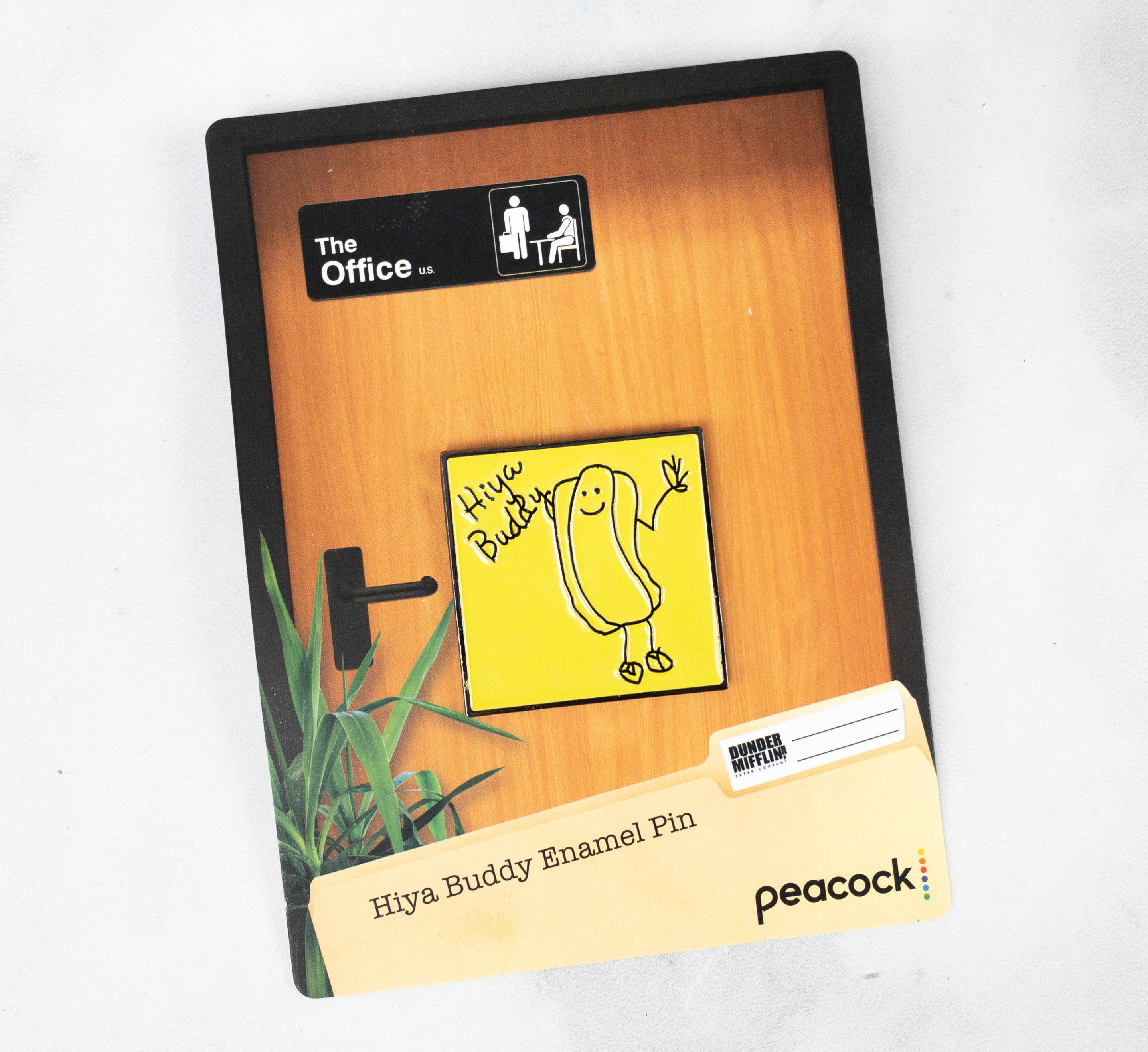 Pin. This quarter's pin features the note Michael Scott asked Pam Beesly to write, so he can pretend he's getting phone calls from clients! It's such a funny scene from The Deposition episode in Season 4!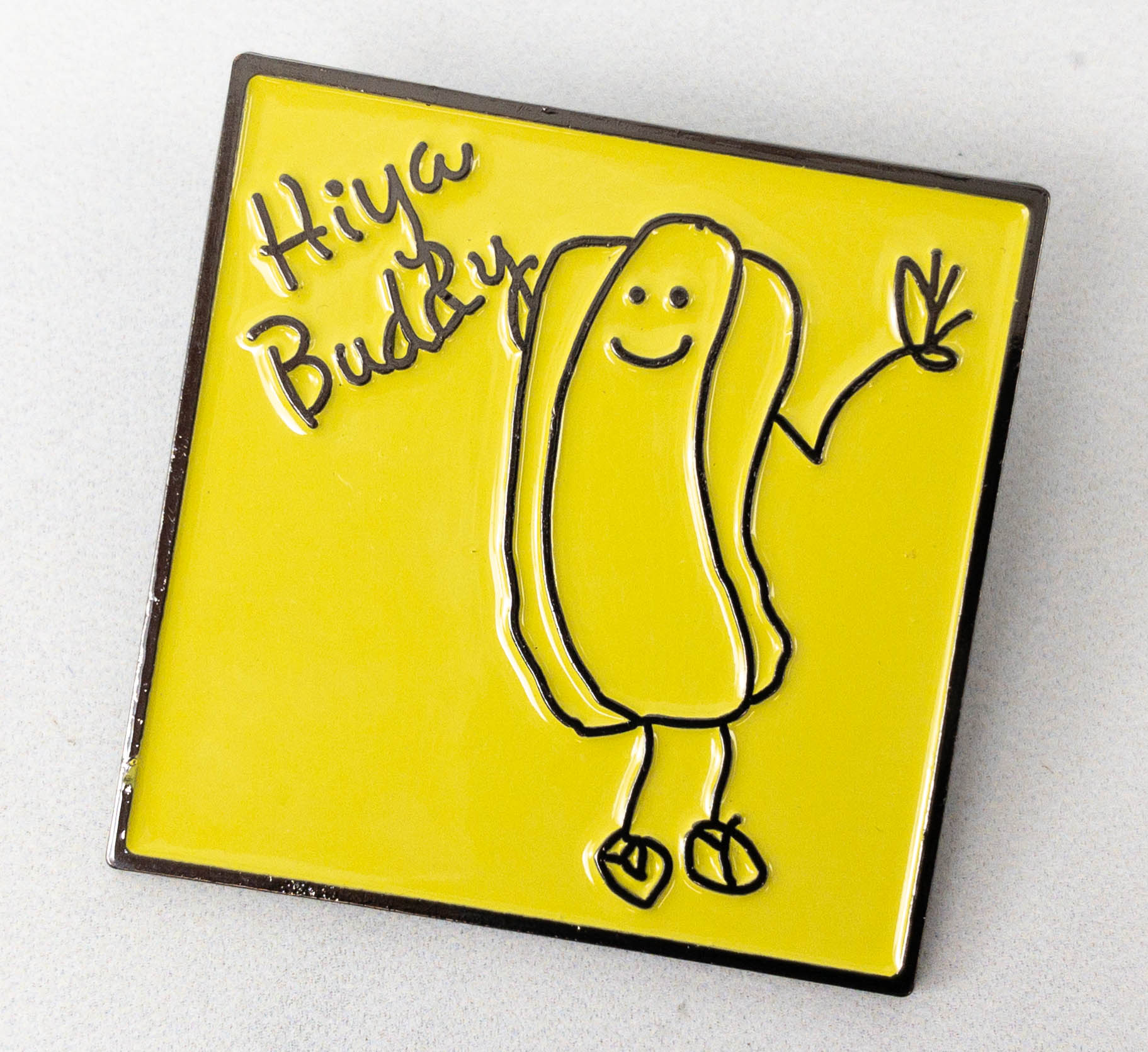 "Ah, this is a very important client," I could almost hear Michael say. The pin is yellow, just like the sticky note.
Finer Things Pillowcase. Here's a pillowcase featuring the exclusive club from The Office series, Finer Things Club.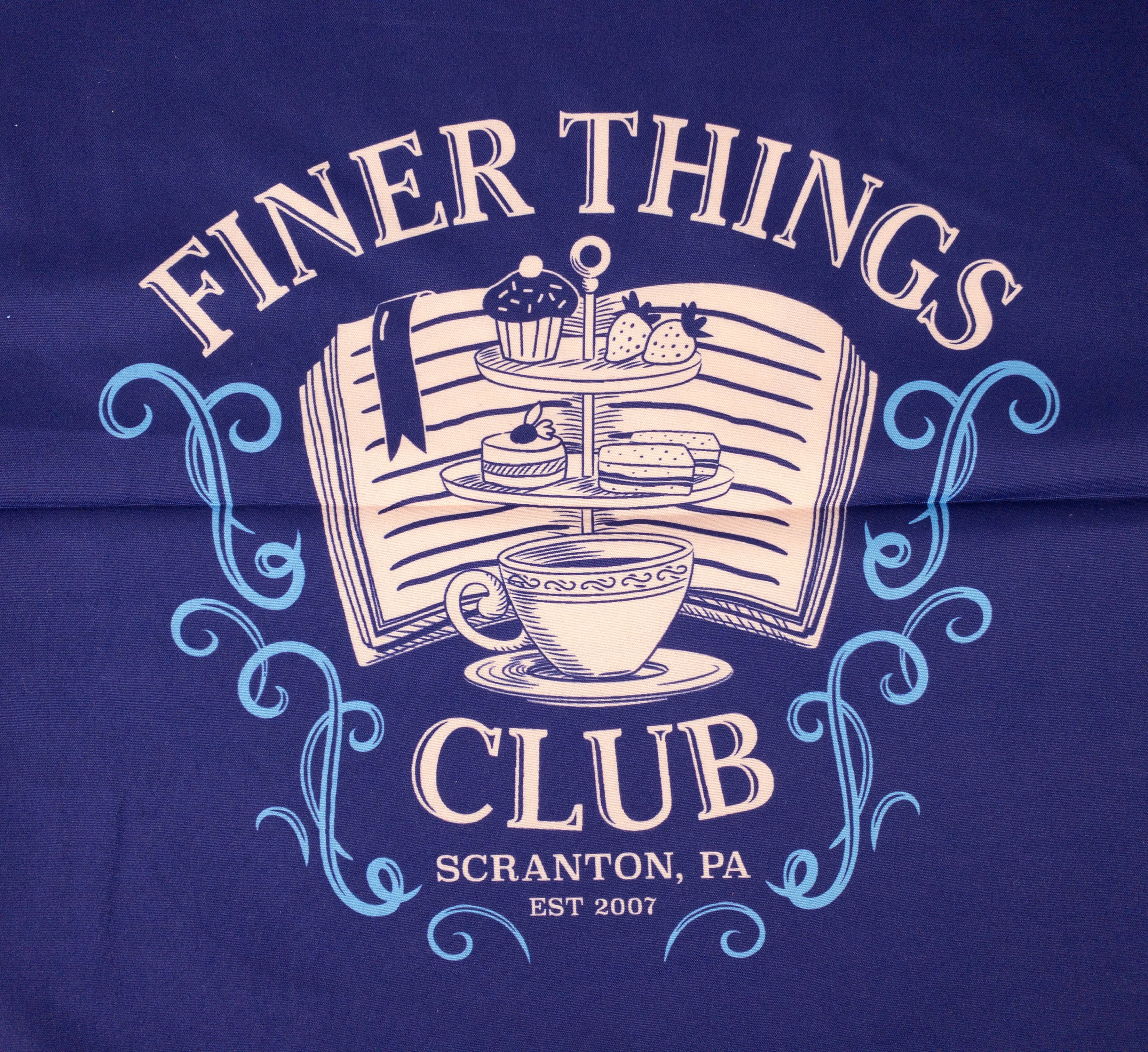 The club is founded by Pam Beesly, Toby Flenderson, and Oscar Martinez. They meet once a month to discuss books and art, as they celebrate culture in a very civilized way.
Stapler in Jello Plush. Here's a plush that reminds me on one of the best pranks made by Jim Halpert in the series, the stapler in the Jell-O prank!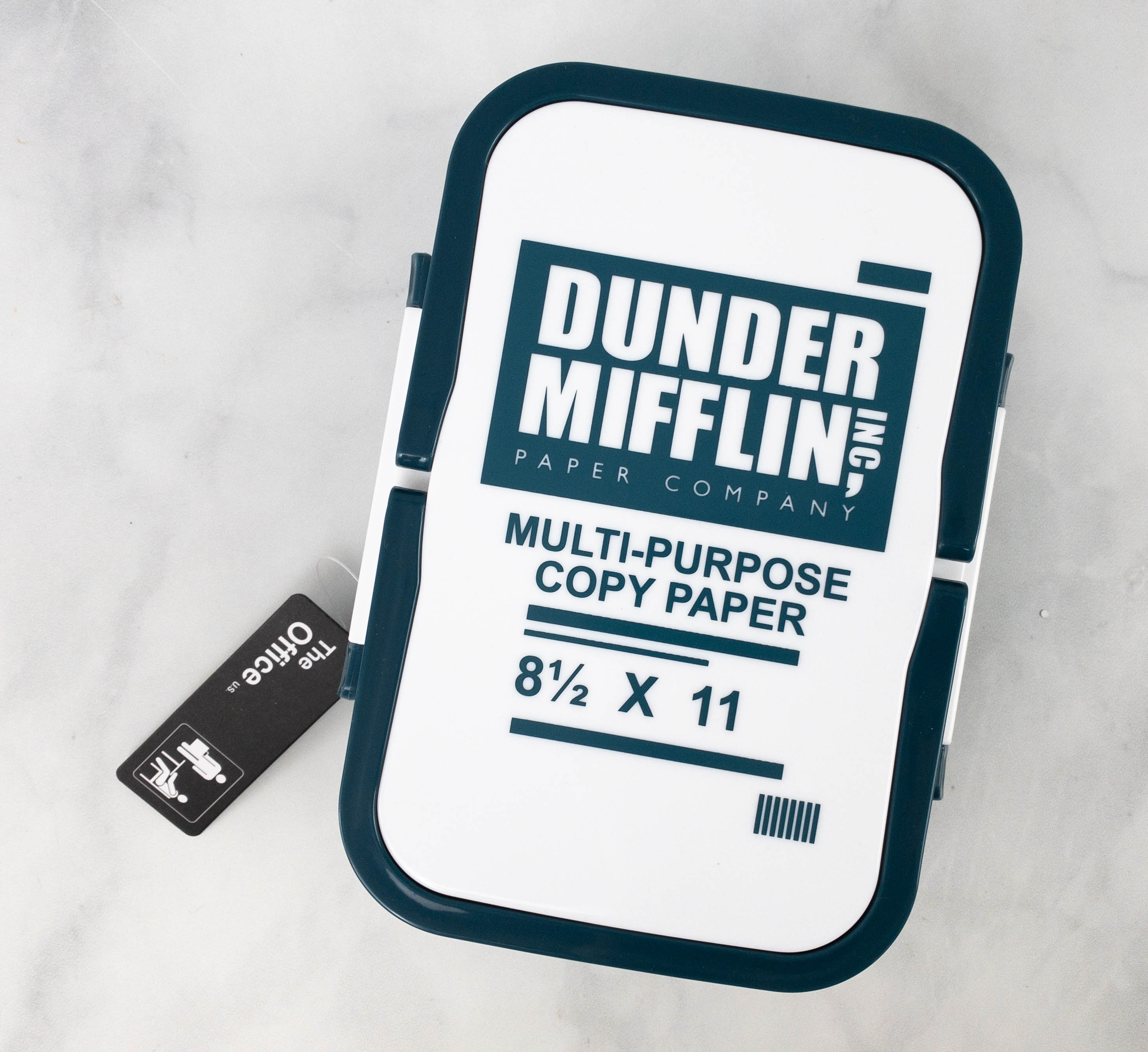 Bento Box. It's a bento box designed to look like Dunder Miffin's stack of multi-purpose paper.
This bento box is so cool! There are even partitions that allows me to put several types of food in a single container.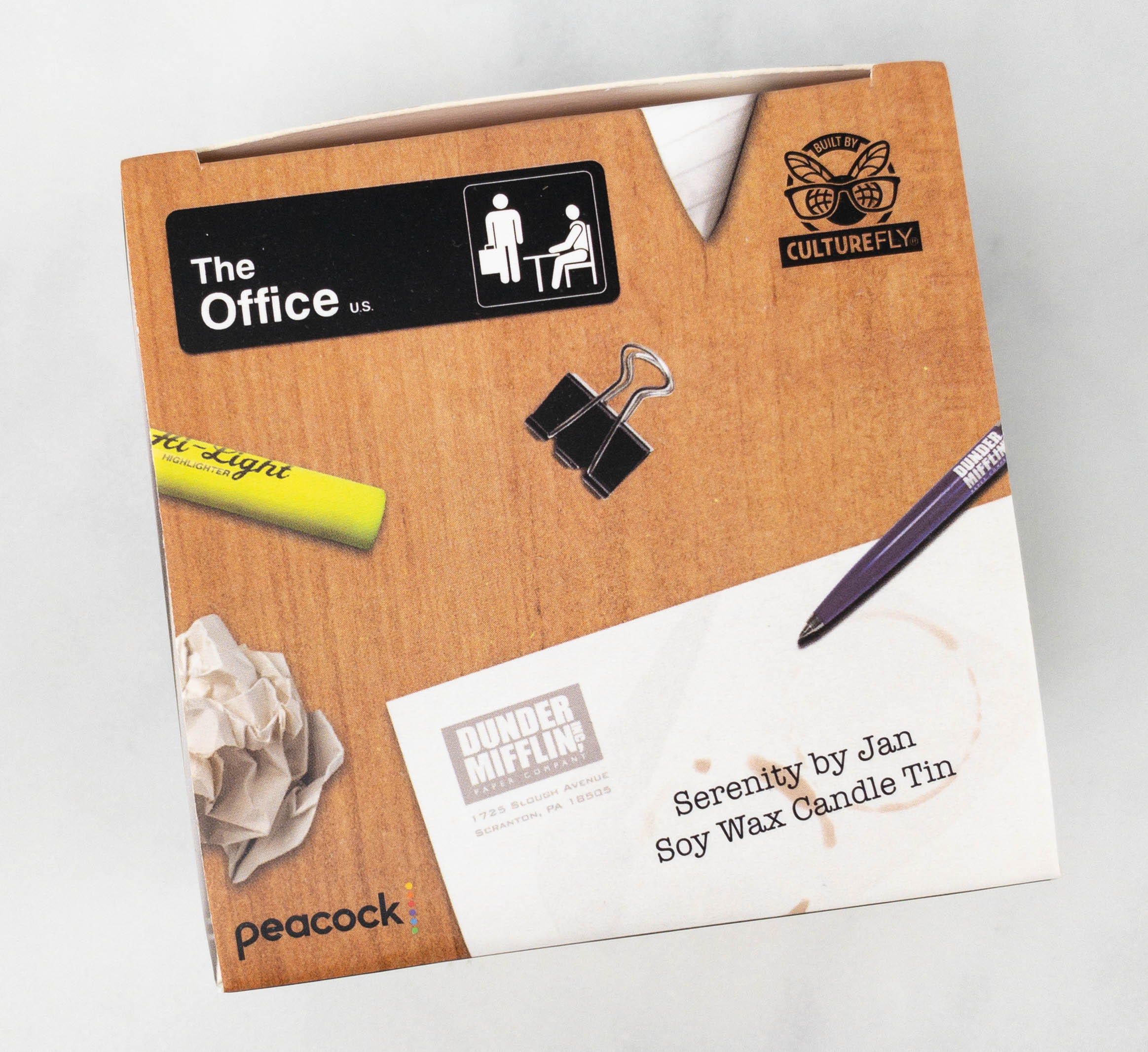 Serenity by Jan Candle. The box also included a candle in a tin, inspired by the one made by former VP of Northeastern Sales, Jan Levinson.
It's made with all-natural soy wax, so it's eco-friendly!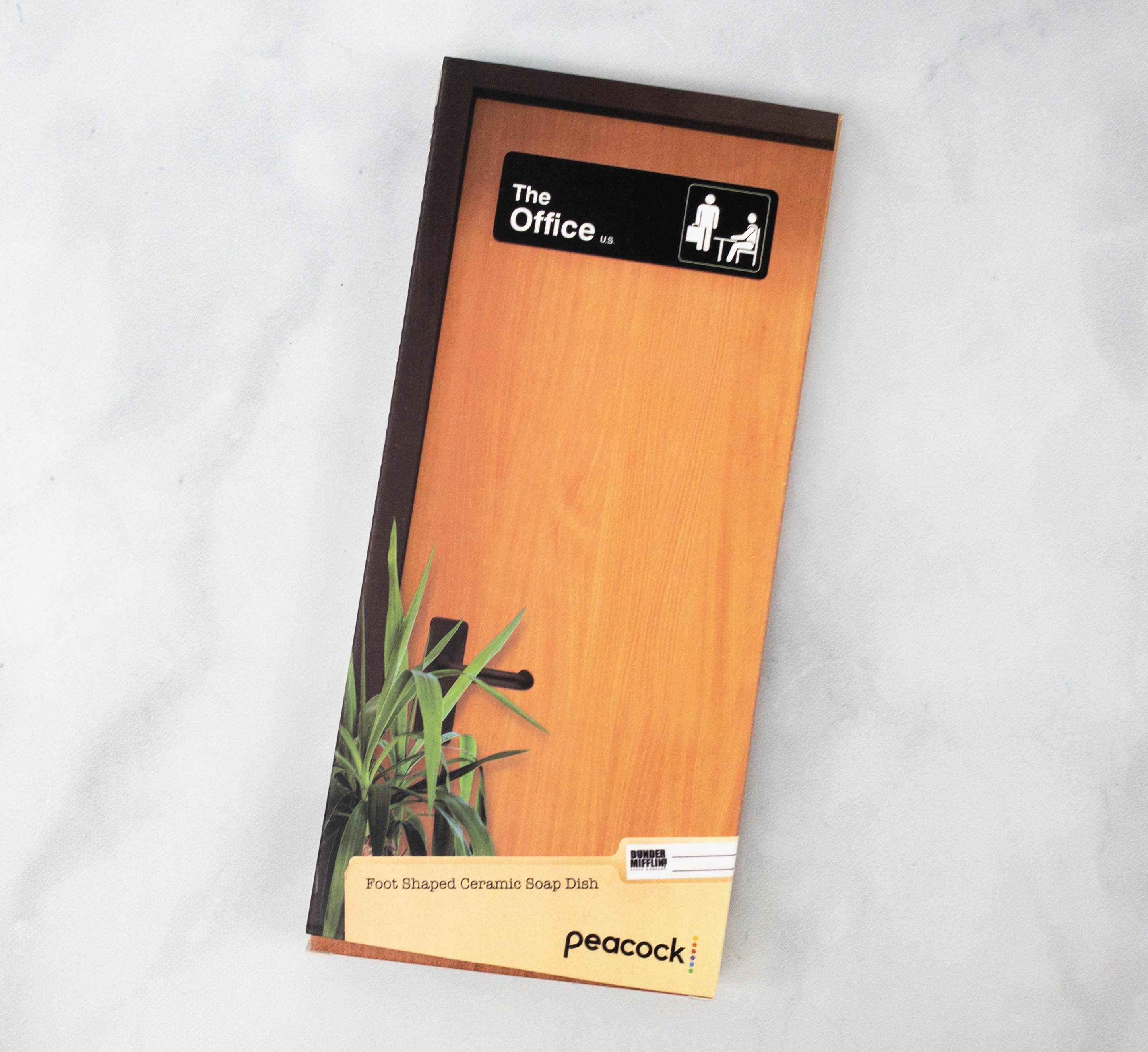 Foot Shaped Ceramic Soap Dish. I also received a funny foot-shaped soap dish! It contains a line by Michael Scott from the episode The Injury in Season 2.
I like waking up to the smell of bacon. Sue me!
Pam's Note Vinyl Board. Pam's famous note for Jim was turned into a vinyl board replica!
It does look like the note Pam slipped into Jim's resumes for his interview, complete with the gold yogurt lid medal from Office Olympics. The note says:
Don't forget us when you're famous!
Kevin's Famous Chili Floor Mat. Here's another item for the home, a floor mat inspired by that scene from Casual Friday episode in Season 5 when Kevin Malone dropped his chili!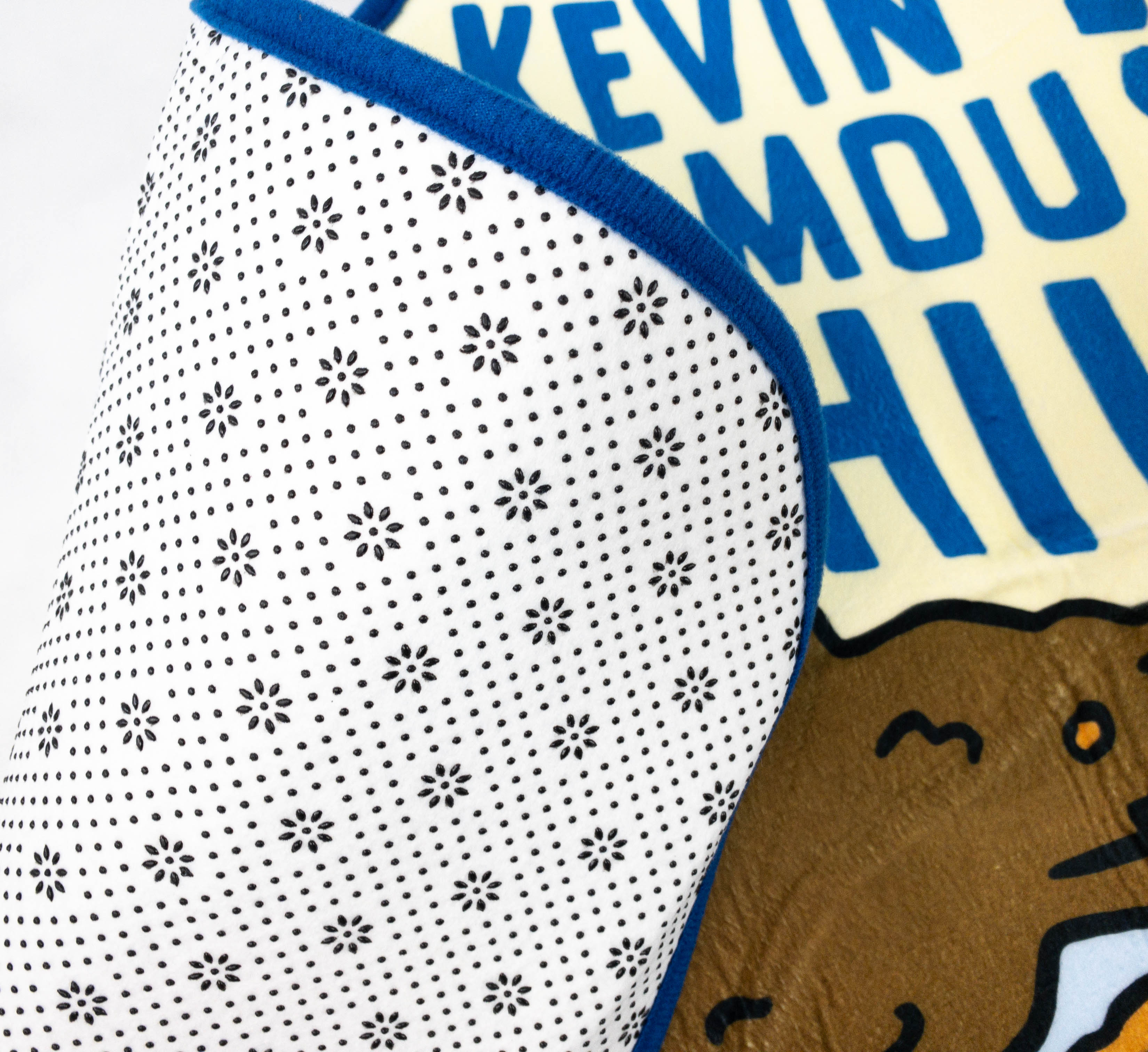 The back of the mat features polka dots and flower patterns.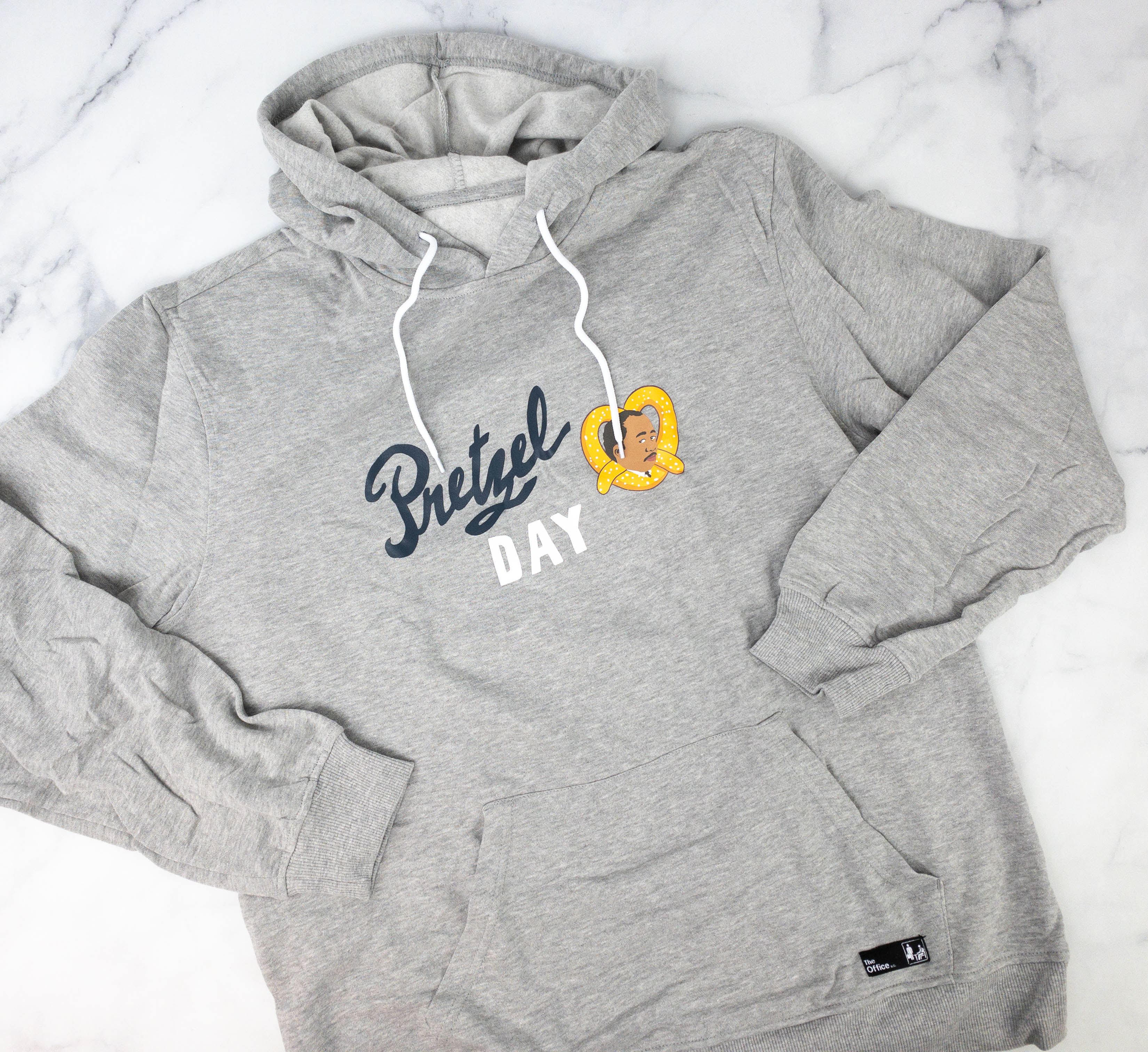 Pretzel Day Hoodie. To complete this quarter's set of nostalgic The Office items, they also added this Pretzel Day inspired hoodie!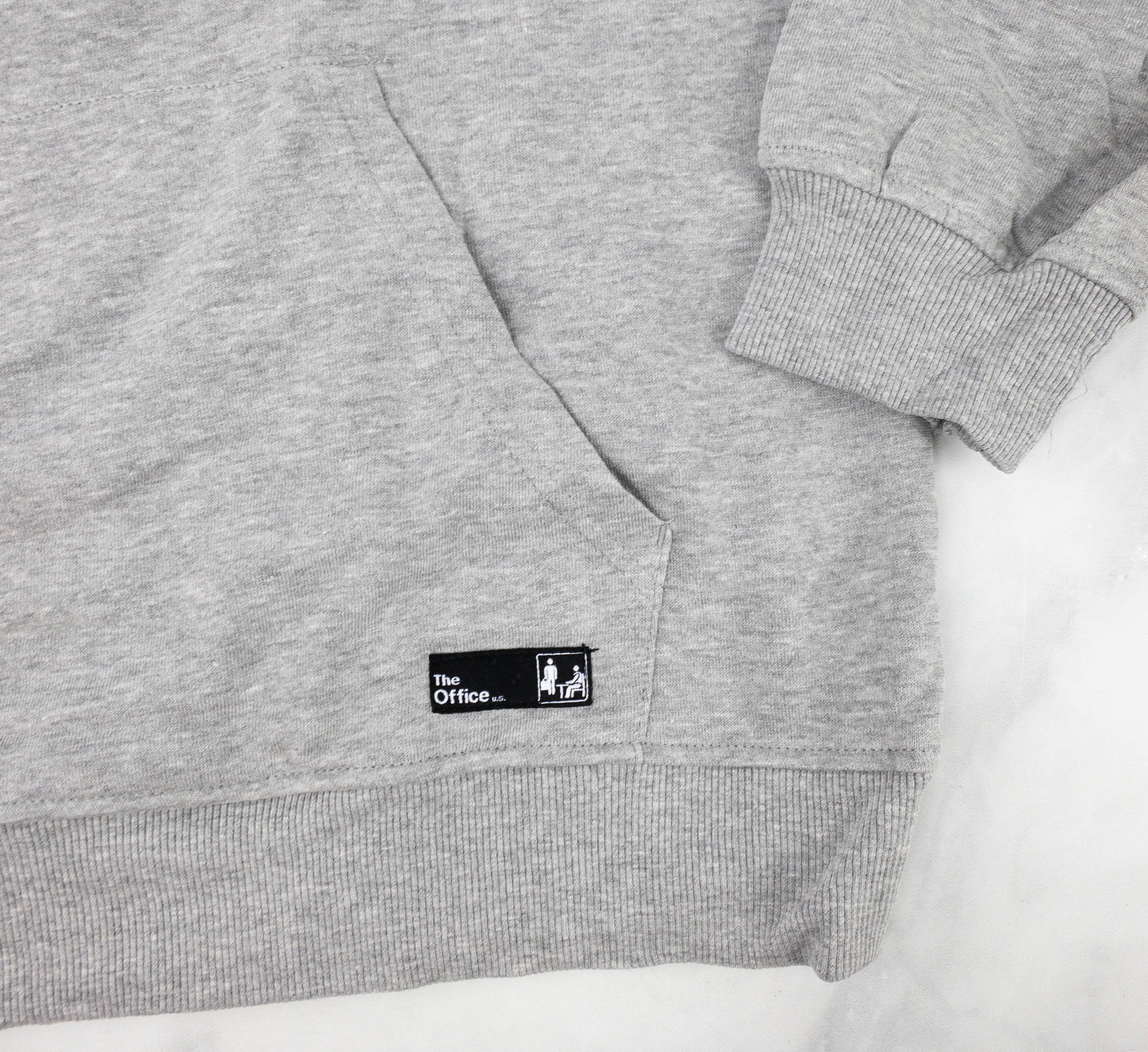 There's a The Office brand tag located at the bottom part, ensuring that it's a licensed item.
The front part features a print of Stanley Hudson's head on top of a pretzel.
The hoodie also has strings to provide a better fit to the wearer.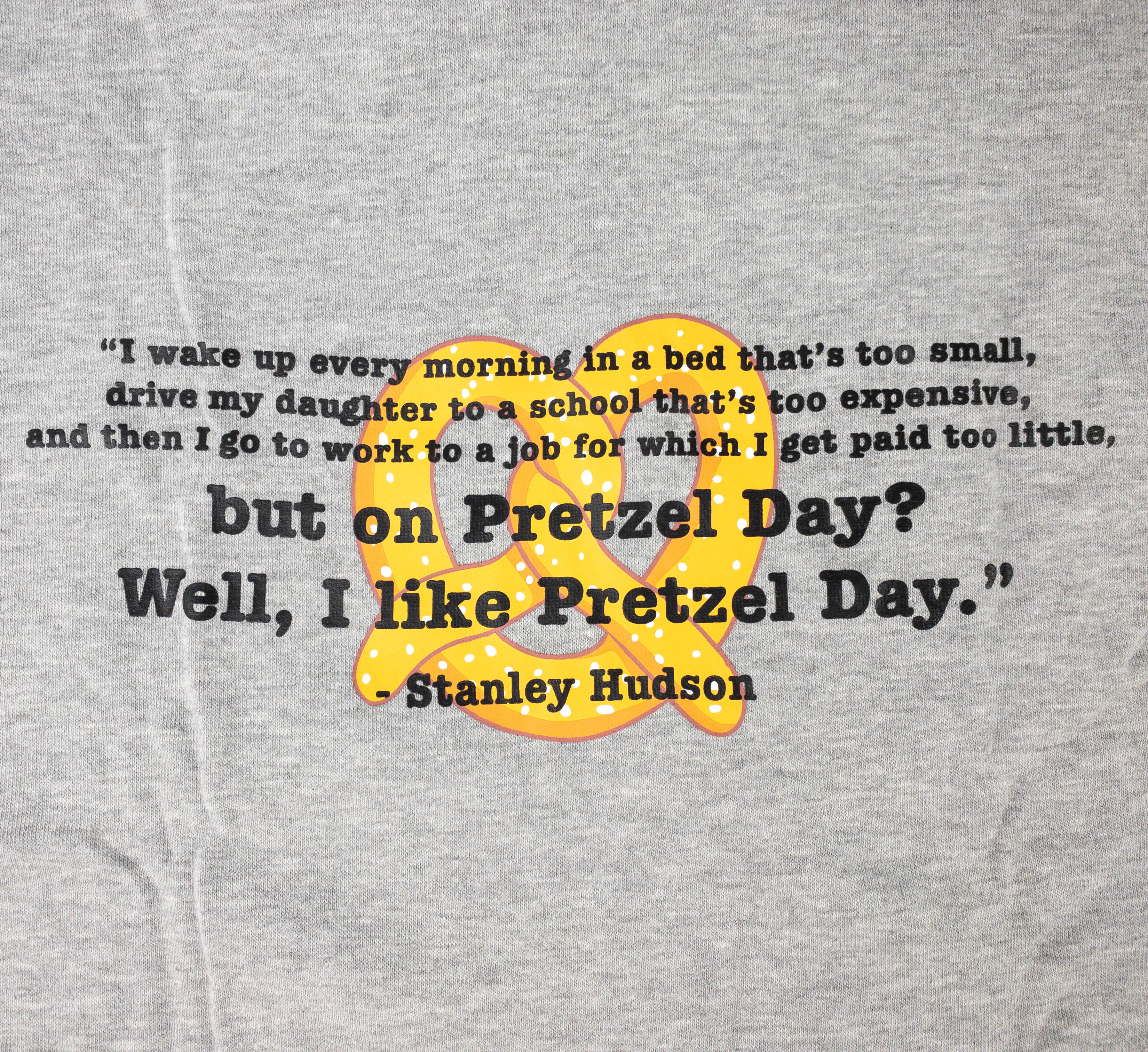 At the back is a famous line by Stanley Hudson about Pretzel Day.
I wake up every morning in a bed that's too small, drive my daughter to a school that's too expensive and then go to work for a job for which I get paid too little.

But on Pretzel Day? Well, I like Pretzel day.

– Stanley Hudson
This quarter's curation reminded me of some of the funniest The Office episodes! As always, the box is jampacked with exclusive items that are impossible to get anywhere else. My favorite item from the Spring box is Kevin's Famous Chili Floor Mat. I couldn't stop laughing the first time I watched that episode, and nothing has changed every time I remember it! I also like the Pretzel Day hoodie, the Dunder Mifflin bento box, and the Hiya Buddy pin. If you want unique The Office merch for yourself or for a The Office fan in your life, this subscription is one of your best bets. They send a good variety of licensed merch, including wearables and homeware!
What do you think of this quarter's box?
Visit The Office Subscription Box to subscribe or find out more!