Sticker Savages is a monthly subscription box featuring 10 unique stickers from artists on Instagram. These artists are from around the world and the designs are stunning. Most of these stickers are Sticker Savage exclusives, which means they're printed for subscribers only. All orders come with a card featuring the artists. Shipping is free to the U.S. (and $9.99 worldwide). Sticker Savages is $11.90 a month, or save with longer subscription terms.
We are the dopest sticker box in the game. These stickers are created exclusively for our sticker subscription box, and are great for water bottle stickers, laptop stickers or just about any other thing you can think of. All of our stickers are printed on high quality waterproof vinyl, and are around 3-4in in size.
DEAL: Get 10% off your first box! Use coupon code HELLO.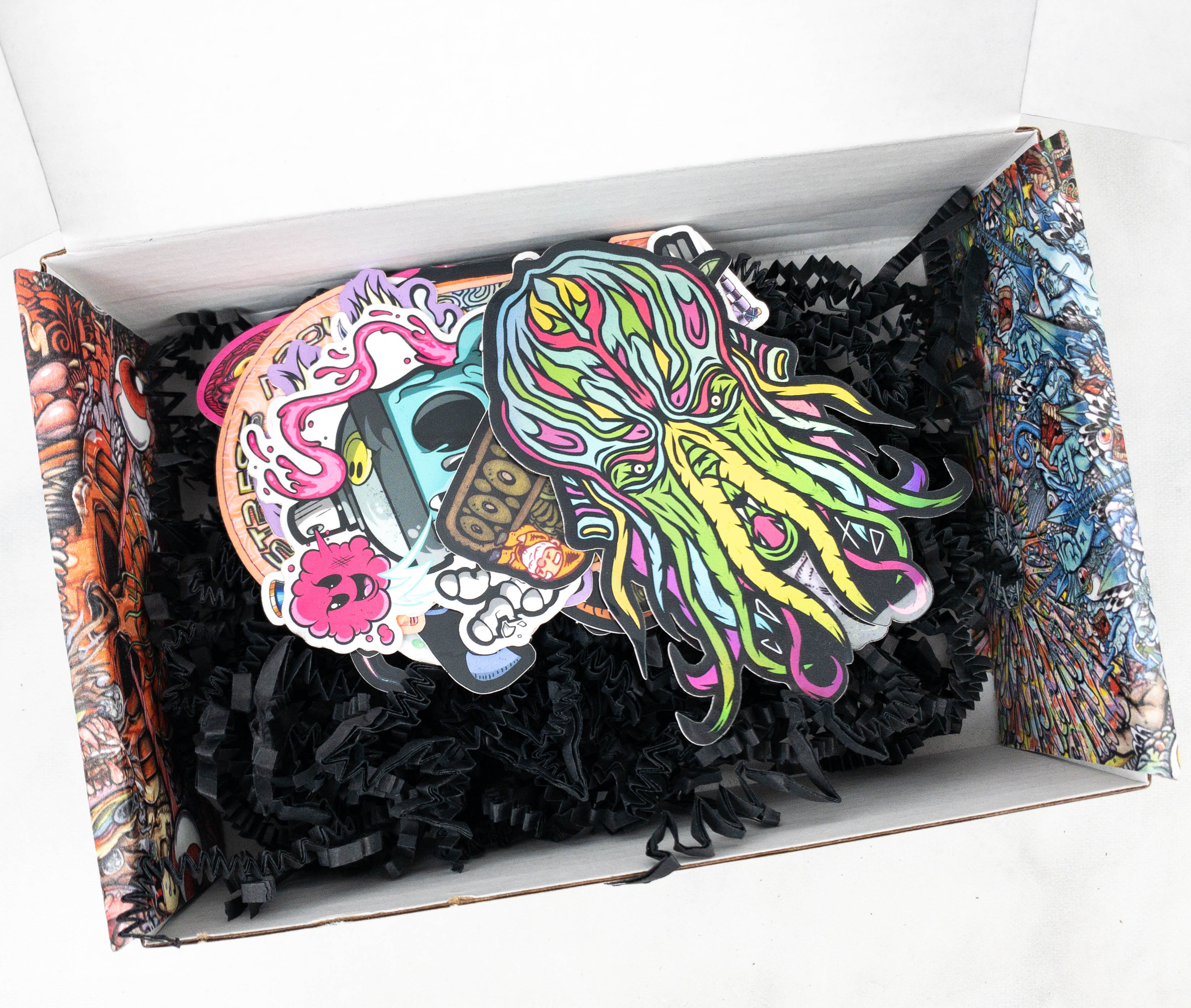 The stickers were packed with black squiggles.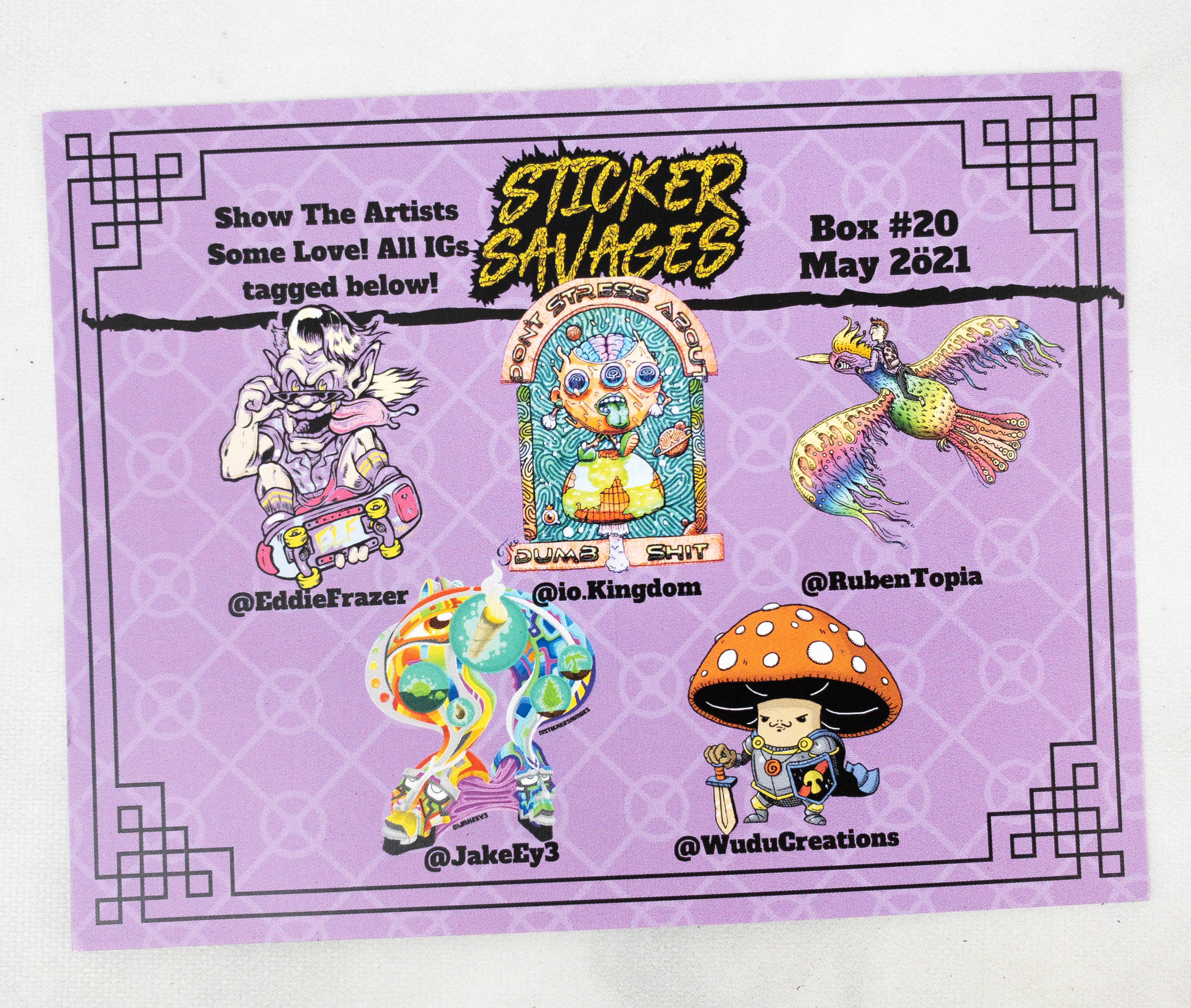 There's a card inside that lists the Instagram handle of the artists.
There are more artists at the back!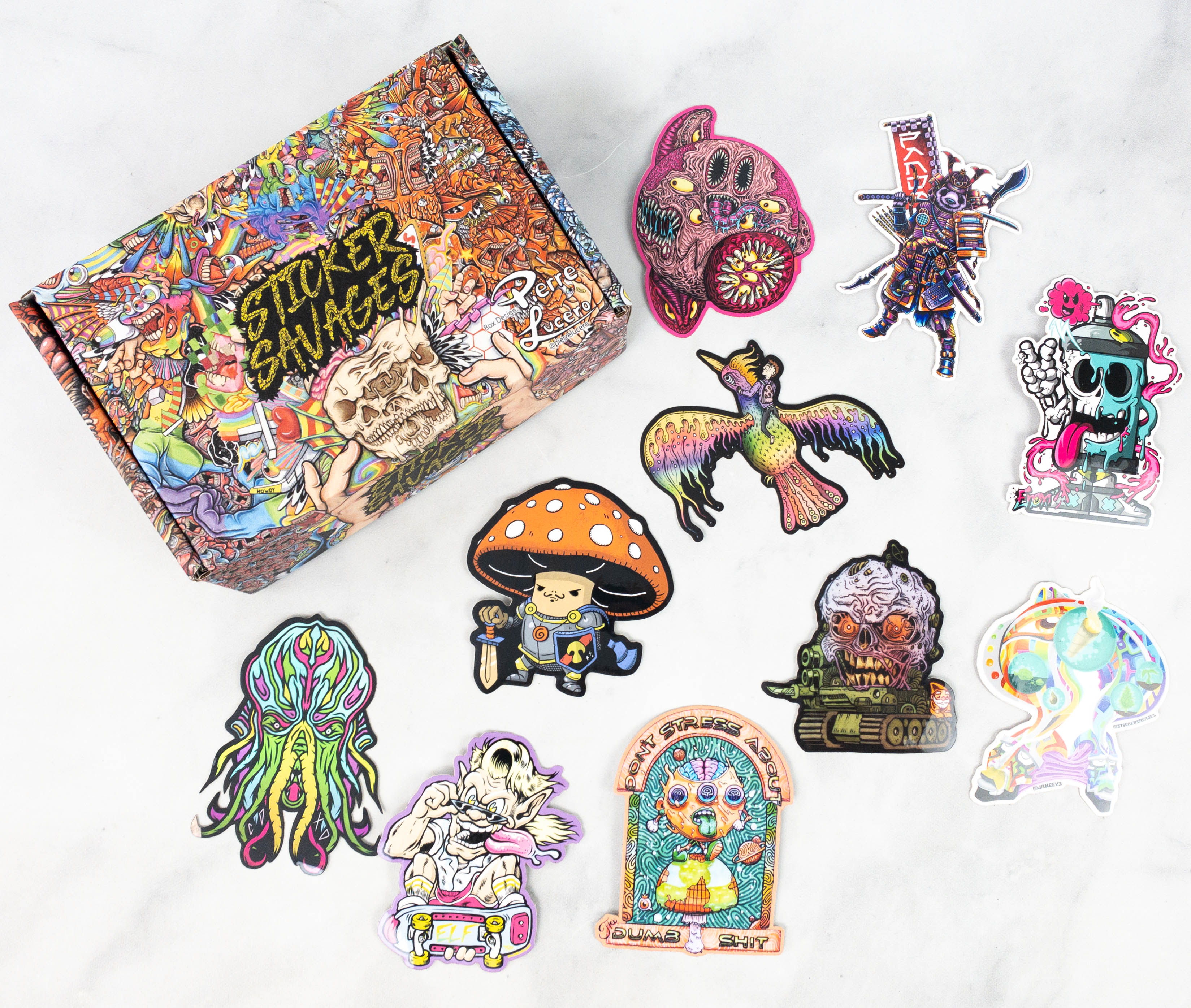 Everything in my box!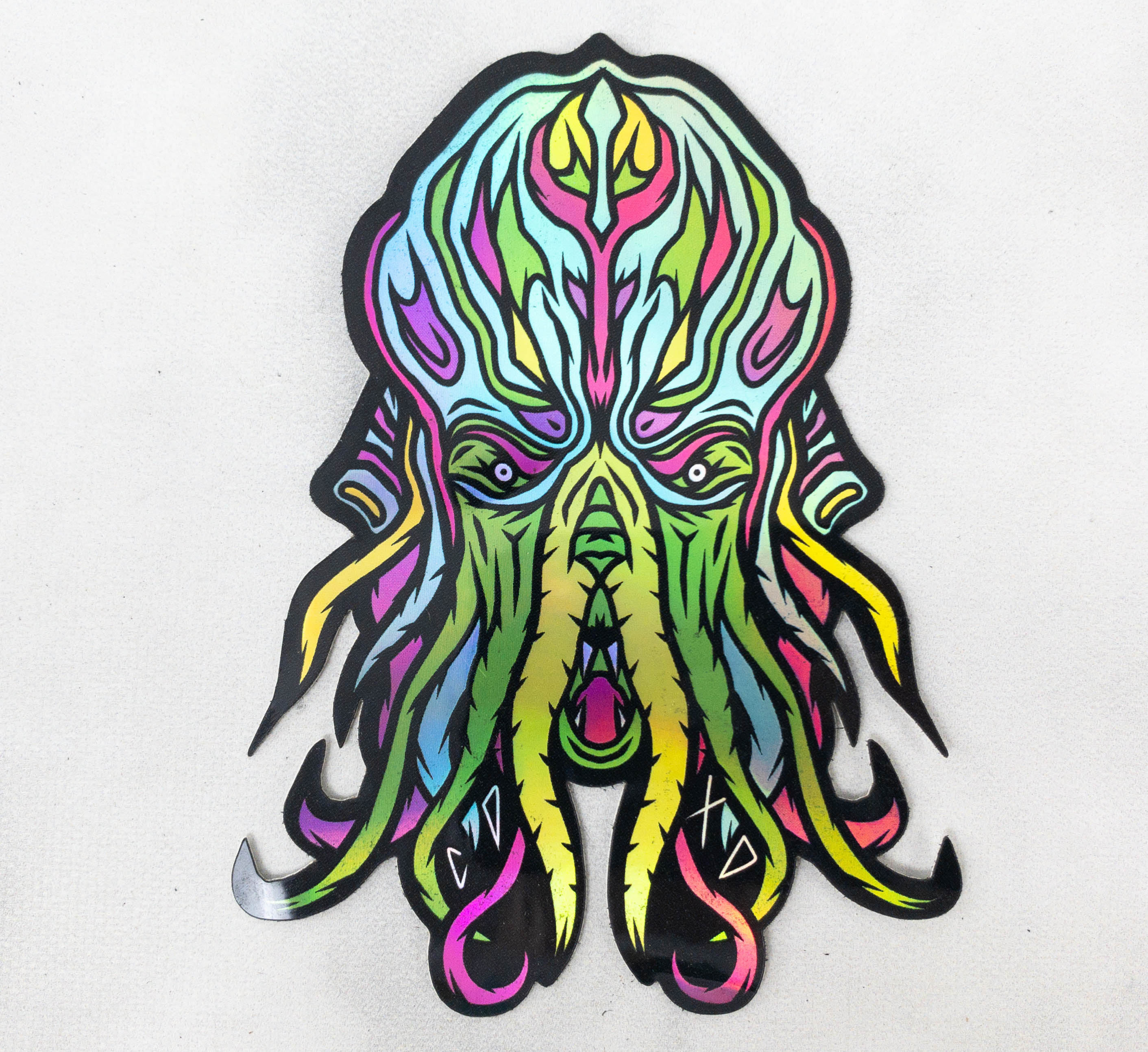 First on the list is a creation from @ChrisDudaXD! It features the head of an unidentified creature, with colorful tentacle-like beard. The combination of colors looks really interesting!
@Cybernosferatu is back! The artist's recent sticker design features a tank with a zombie head on top of it! There's also a golden elf riding along at the back.
How about a used spray paint can illustration to add color in this month's box? @EnoxArt was able to make this can look cool, although half of it is starting to show some of its bones!
@EggZoo definitely made this panda look fierce with its full samurai armor. I have always admired this class of warriors specially the weapon that they use!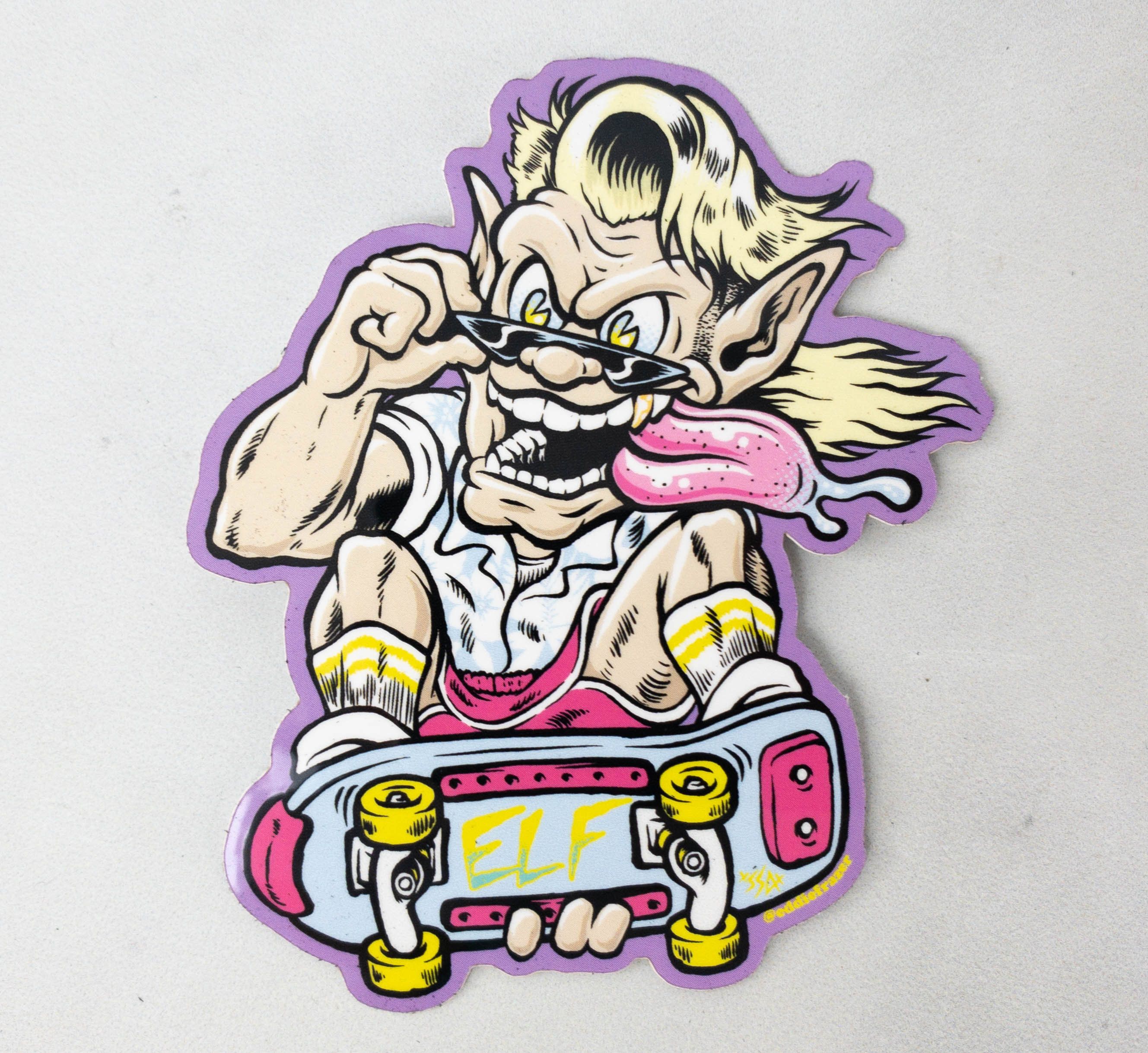 Another great addition in this month's box is this artwork from @EddieFrazer. It features an elf riding his skateboard and doing some tricks with its tongue out!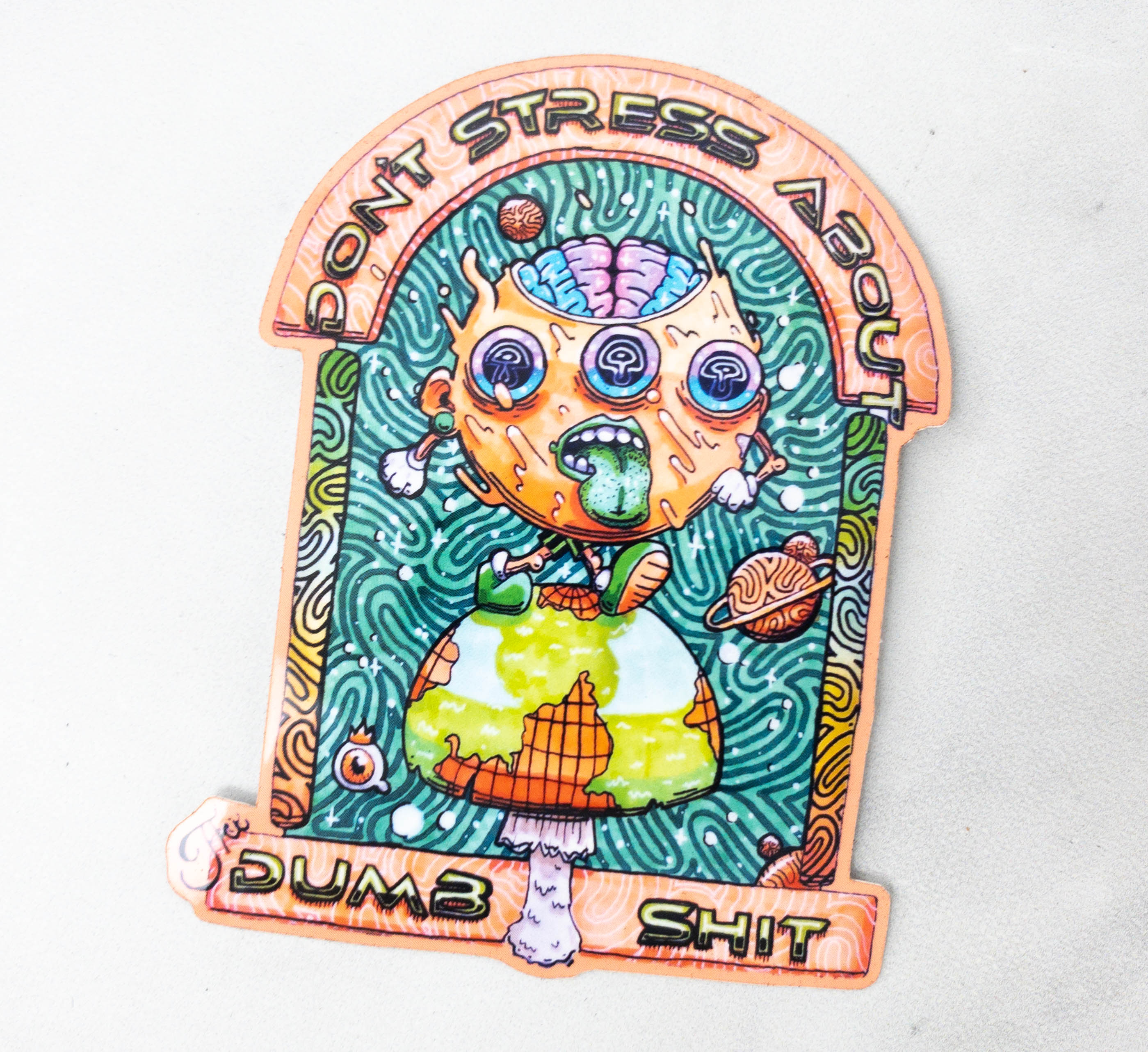 This sticker design by @io.Kingdom features a round character with its brain open, walking on top of a mushroom-like structure with planets behind it. It also has a lot of lines and curves on the background, which is trippy!
Next up is this sticker from @WuduCreations, a brave-looking mushroom soldier! I'm not really sure what kingdom it's from, but the crest on the shield looks like something to watch out for!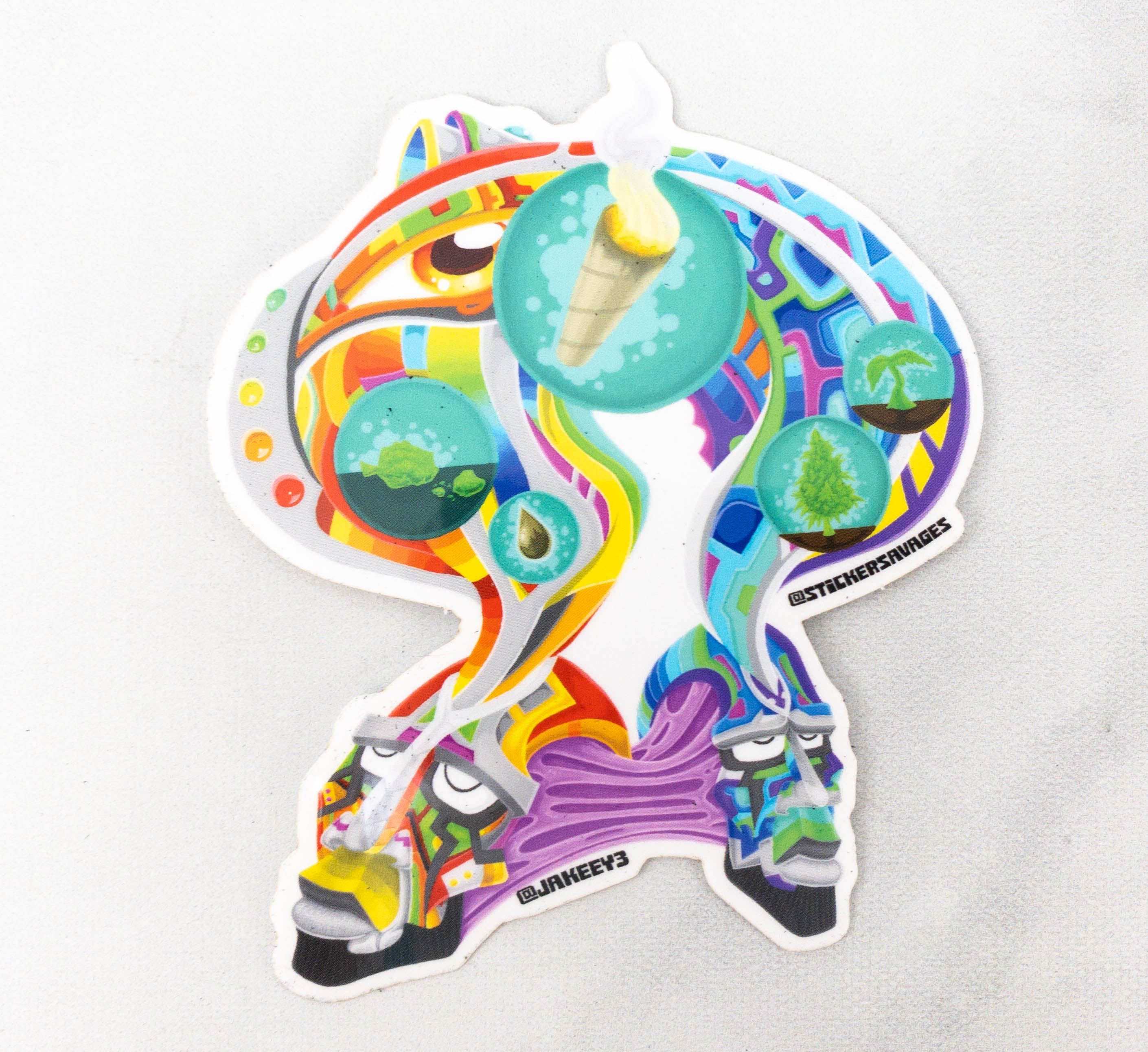 @JakeEy3 always comes up with interesting sticker designs! This time, it's an image of 2 heads connected to each other with a common idea of going green.
@RubenTopia's sticker features a colorful bird with a kid riding on it. It's also pretty colorful!
@RobIsraelArt created an out of this world creature! It has a lot of mouths and I can't even make an eye contact with its eyes. Behind is a snake like head but I'm not really sure if it belongs to the monster in front!
Sticker Savages has another great set of stickers this month. It included a lot of unique and out-of-this-world creatures! The featured artists are really talented and I'm glad to have their works in my sticker collection. My favorite sticker this month is the Samurai Panda. It looks really badass and it reminded me of a Panda who was good at Kung Fu! This is indeed the ultimate subscription for sticker lovers and collectors. Aside from the excellent artworks by artists around the world, the printing itself is high quality which makes them good decorations for your favorite stuff!
What do you think of Sticker Savages?