The Supernatural Box is a quarterly subscription box filled to the brim(stone) with exclusive gear featuring characters and moments from the Supernatural TV series. Each premium box delivers over $100 worth of collectibles, apparel, accessories, and more. The box costs $49.99 per quarter, or $44.99 a quarter when an annual subscription is purchased in advance. This box is produced by Culturefly and contains items licensed and produced exclusively for this box – you can check out all of Culturefly's other fandom boxes here!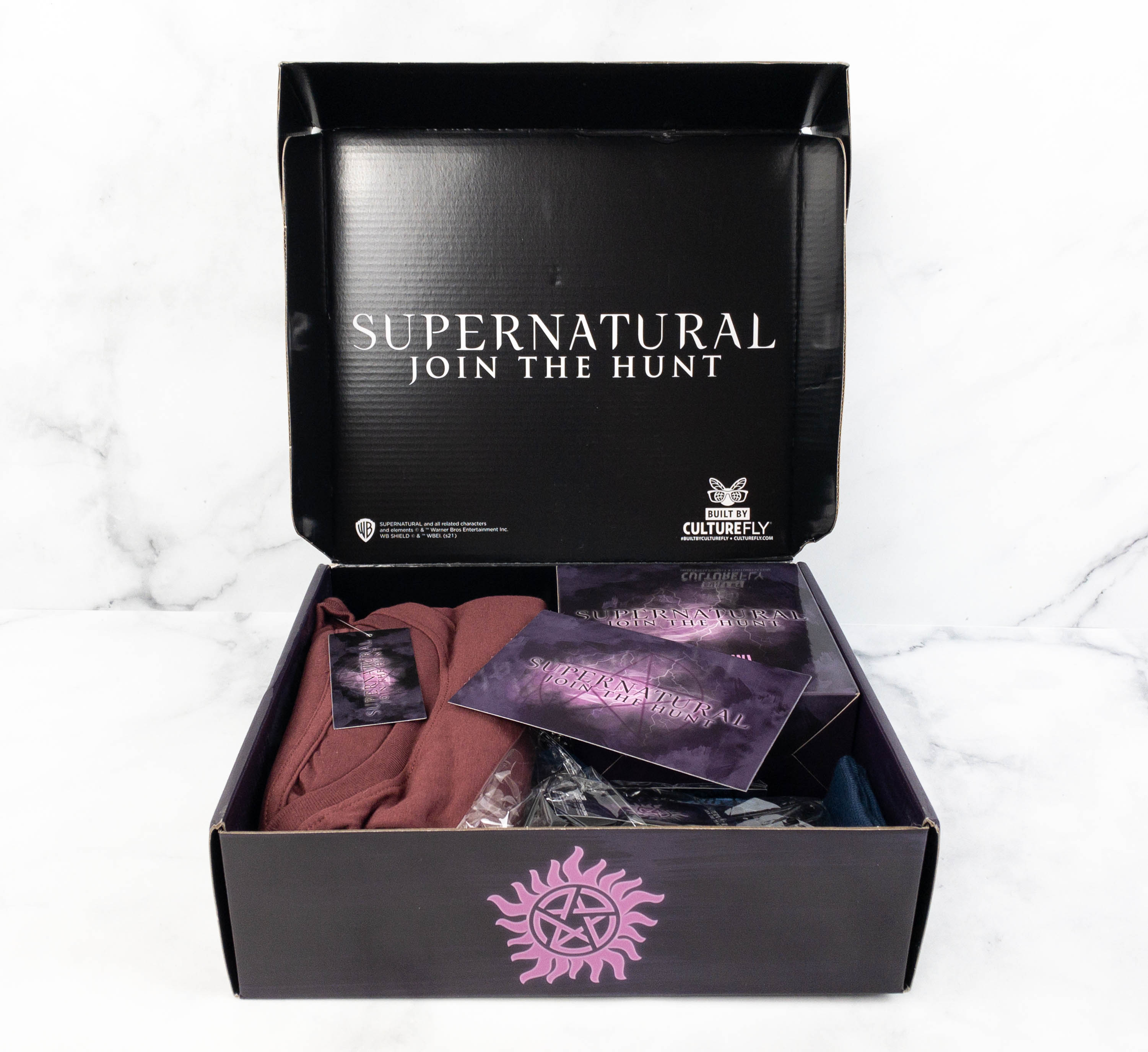 It's the ultimate score for a Supernatural fanatic!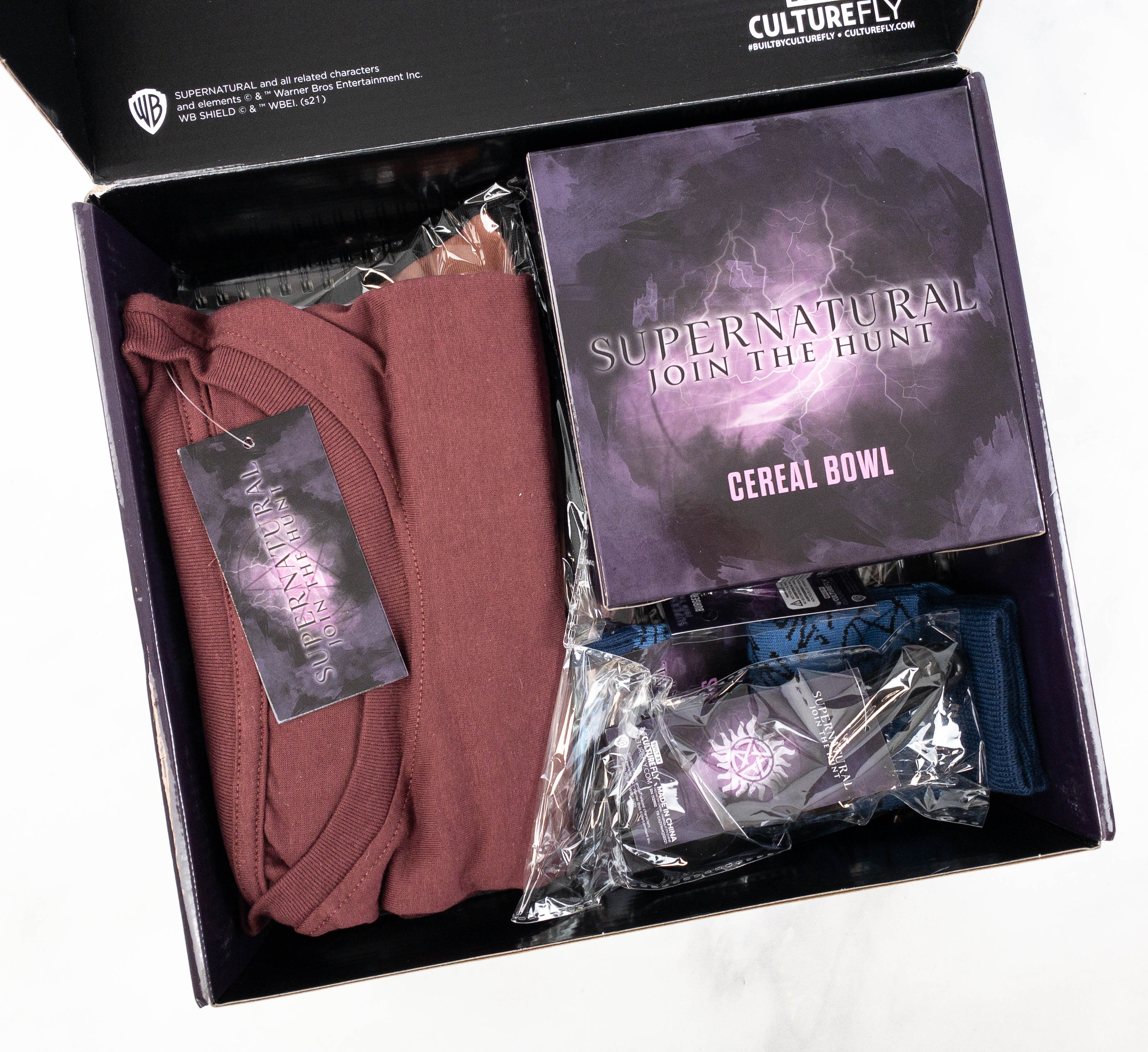 This quarter's theme is cooking.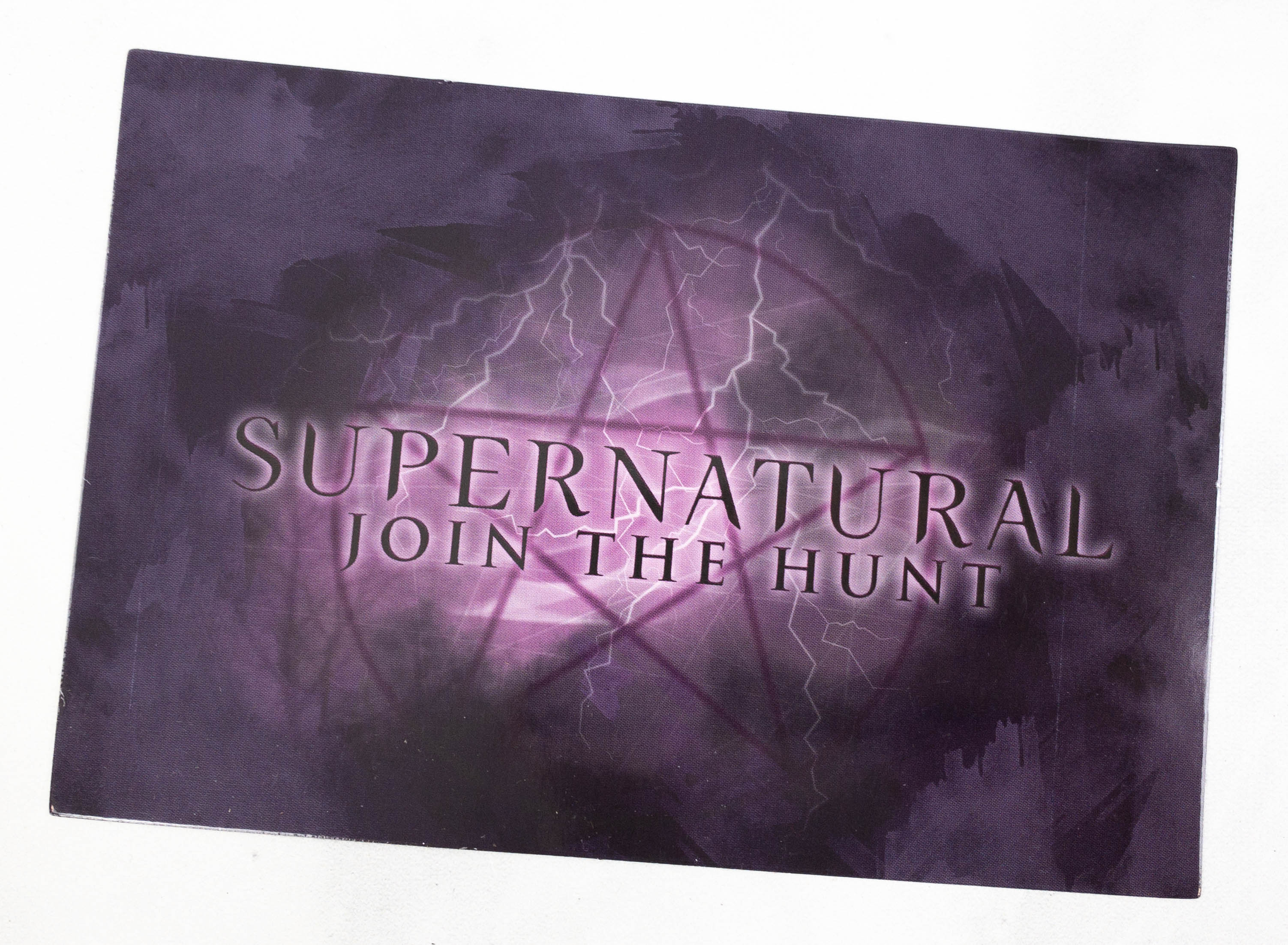 Each box comes with a stylized info card.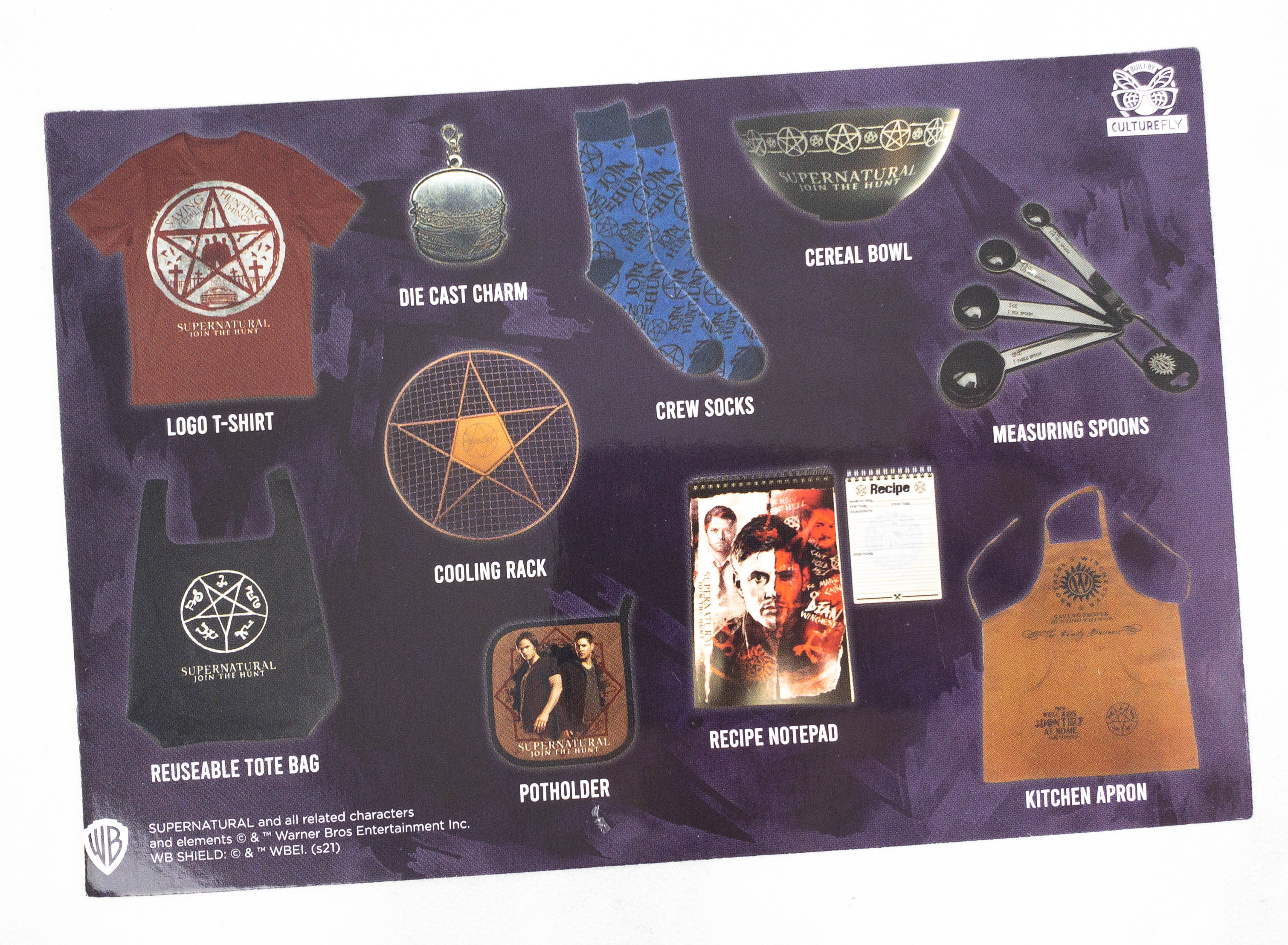 The flip side of the card presents a photo inventory of everything in the box.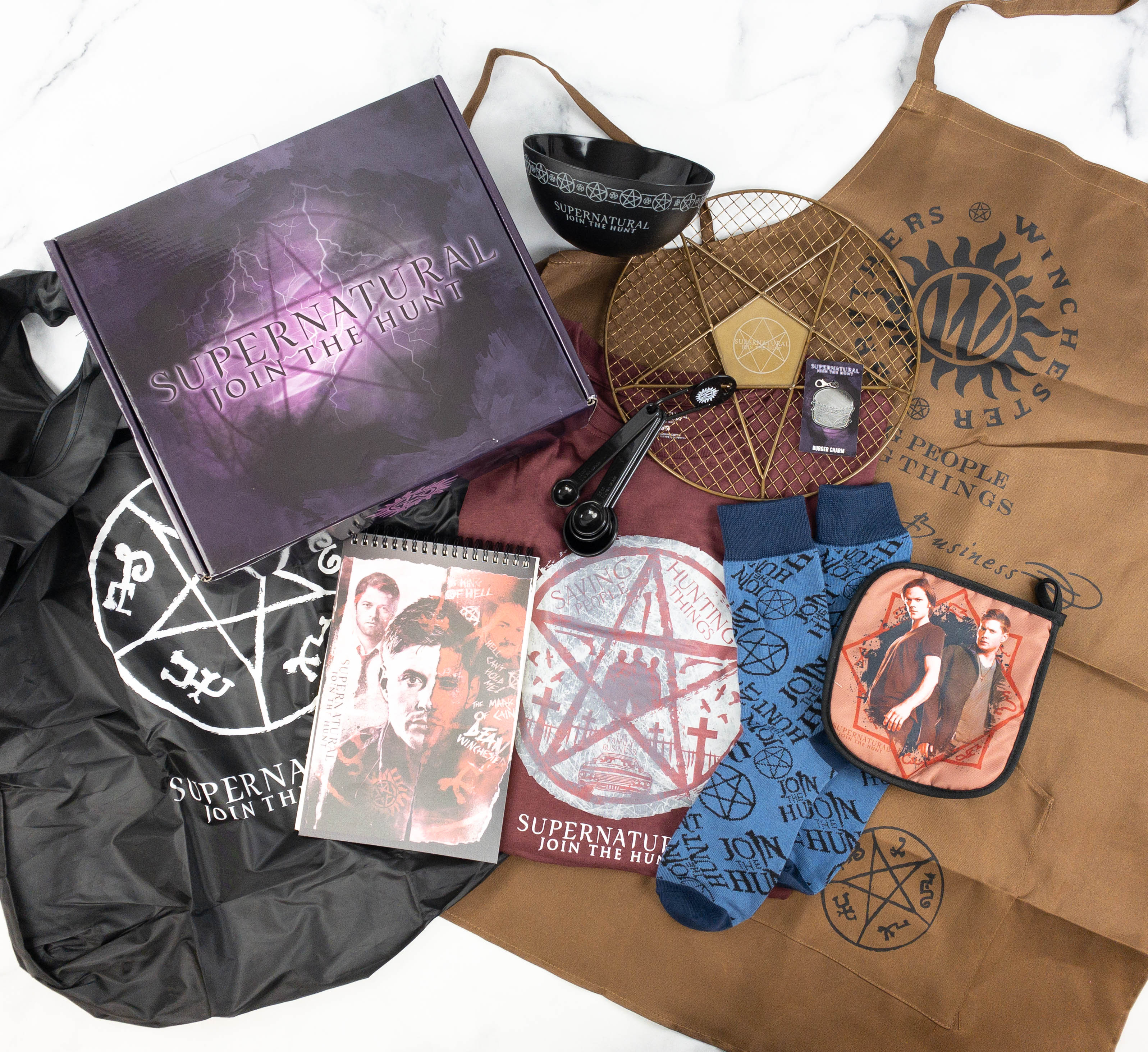 Everything inside the Spring 2021 box!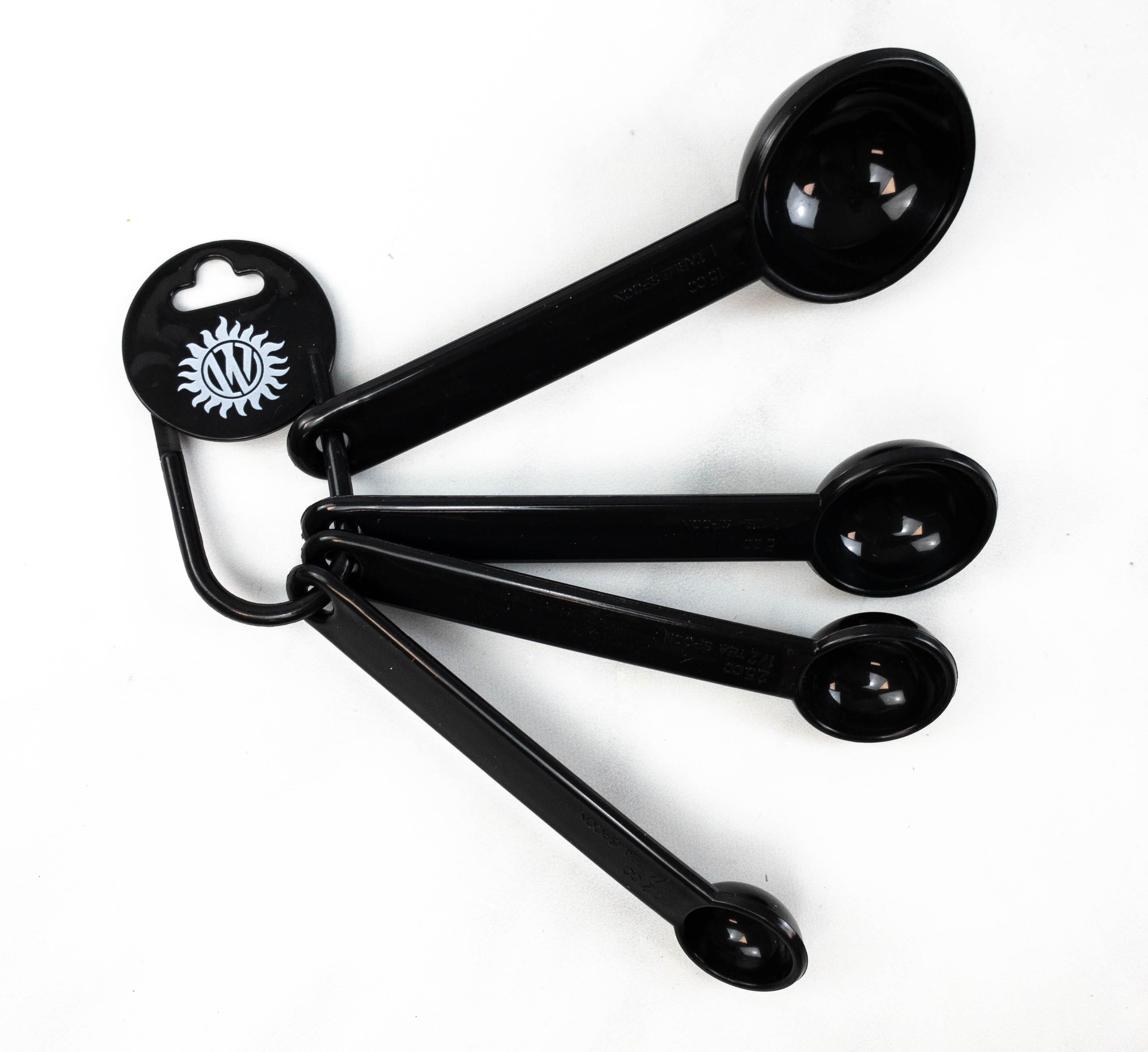 Measuring Spoons. It's a set of measuring spoons that I can use when cooking or baking! All of them are attached to a metal loop, featuring a Supernatural symbol.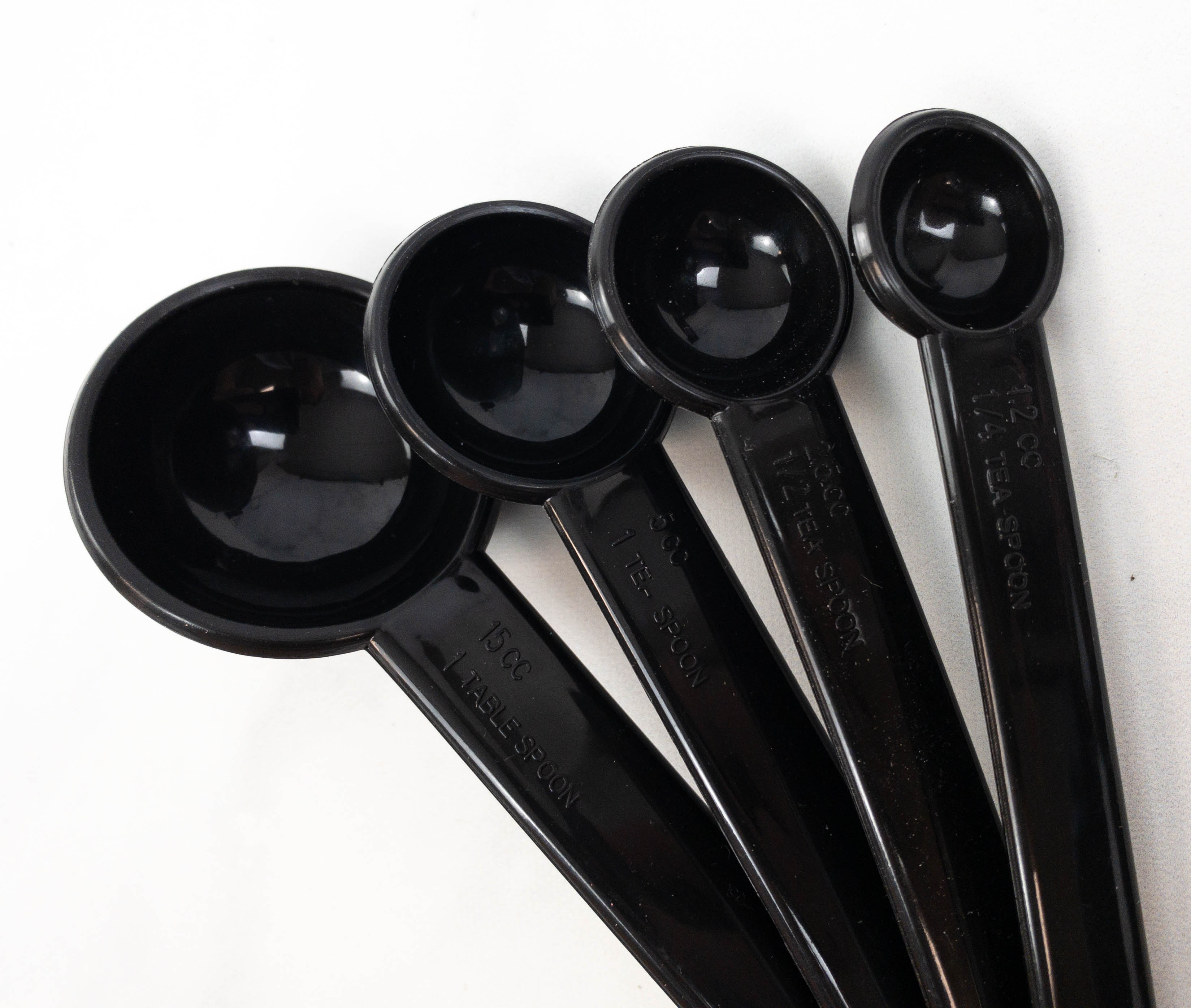 The measurements range from 1/4 teaspoon to 1 table spoon.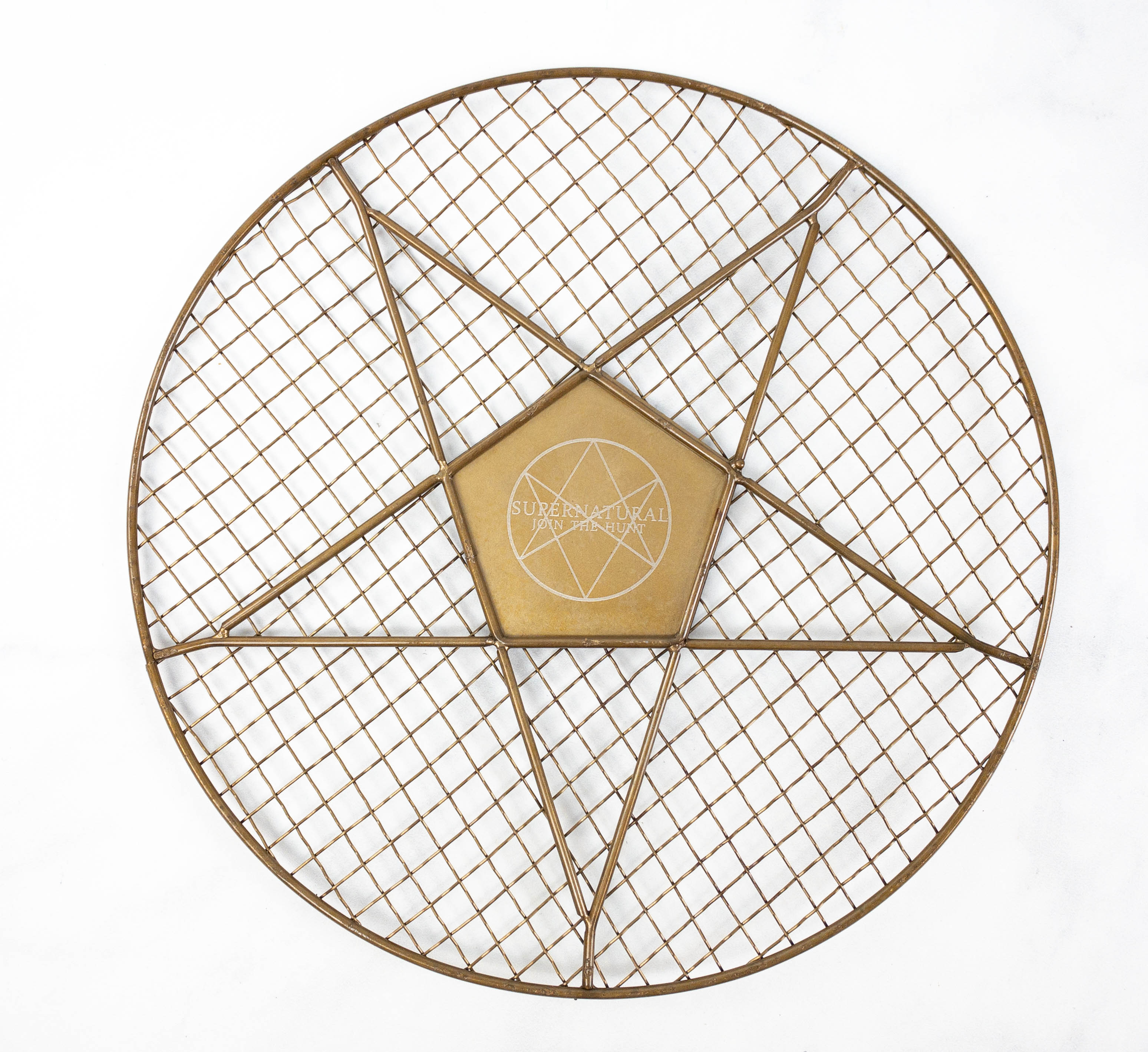 Cooling Tray. This tray is specially shaped and designed to look like the show's logo! It's perfect to use when baking my favorite cookies and other pastries.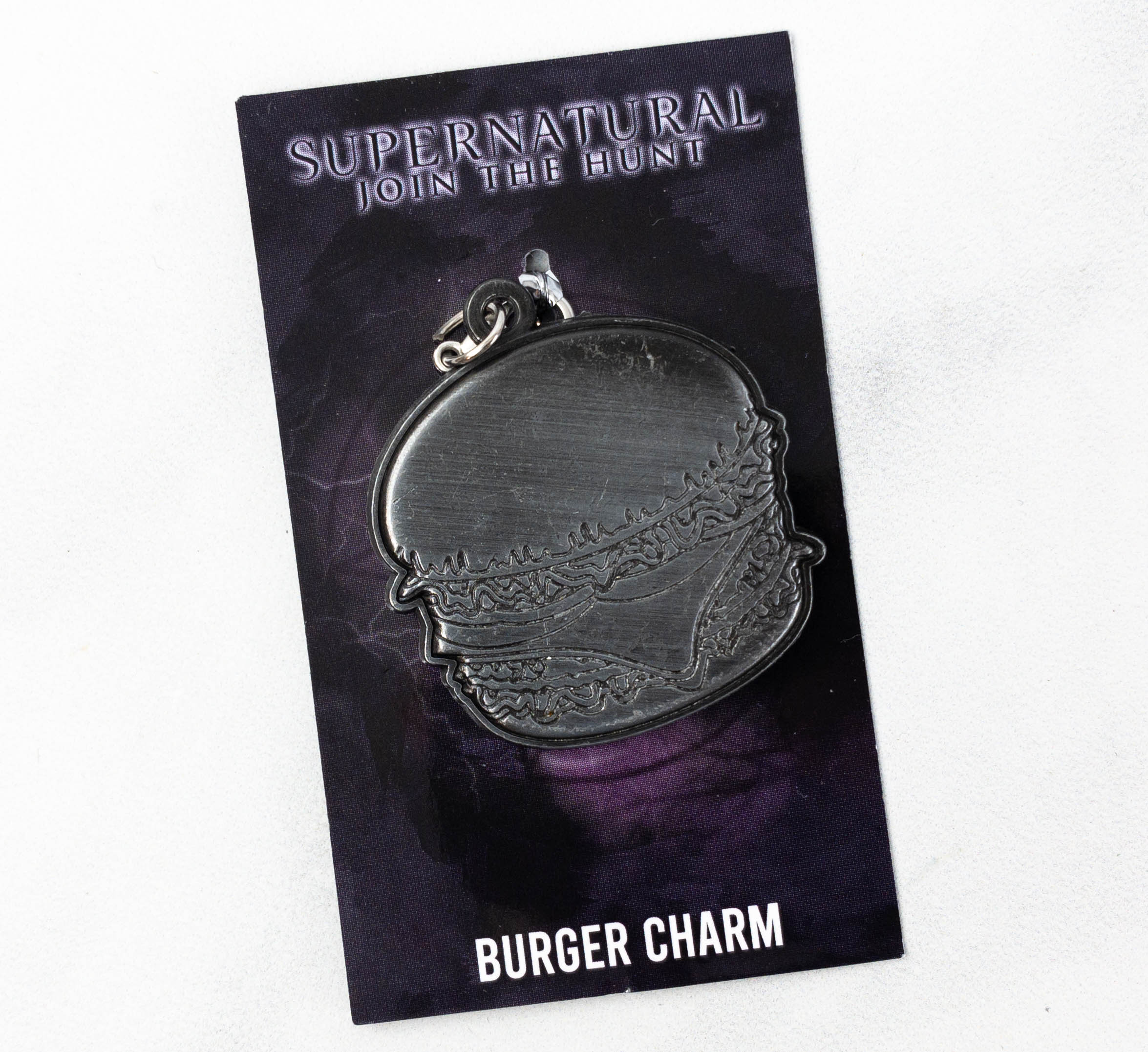 Hamburger Collectible Charm. This collectible burger charm reminds me of Dr. Gaines' plan of distributing hamburgers infused with an unknown substance to turn humans into complacent, overweight drones.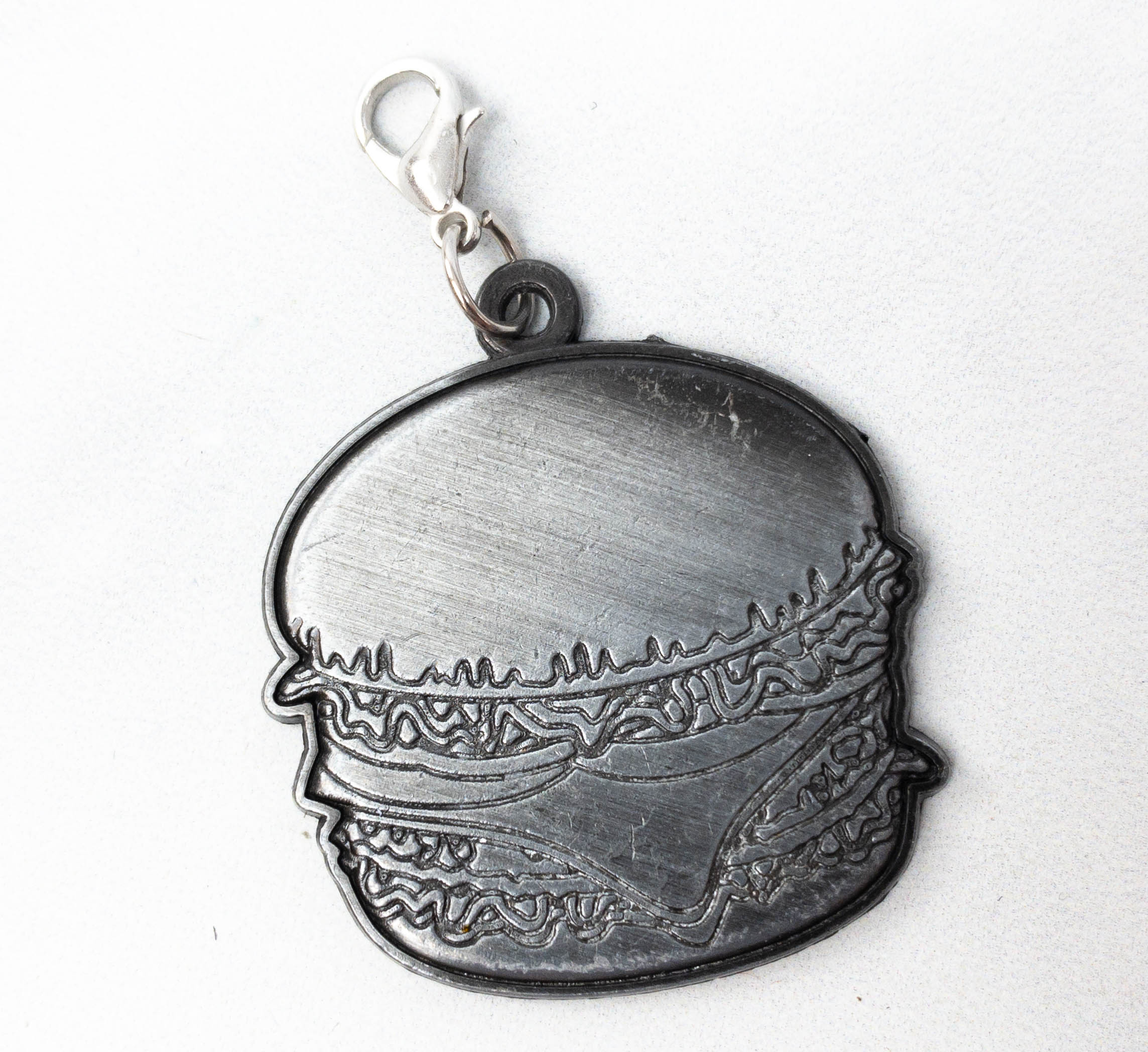 It also comes with a lobster claw clasp which makes it easy to attach to a charm bracelet or even to your bag.
Winchester Brothers Potholder. This potholder features a photo of the Winchester brothers! It comes with a black lining and a loop so you can easily hang it.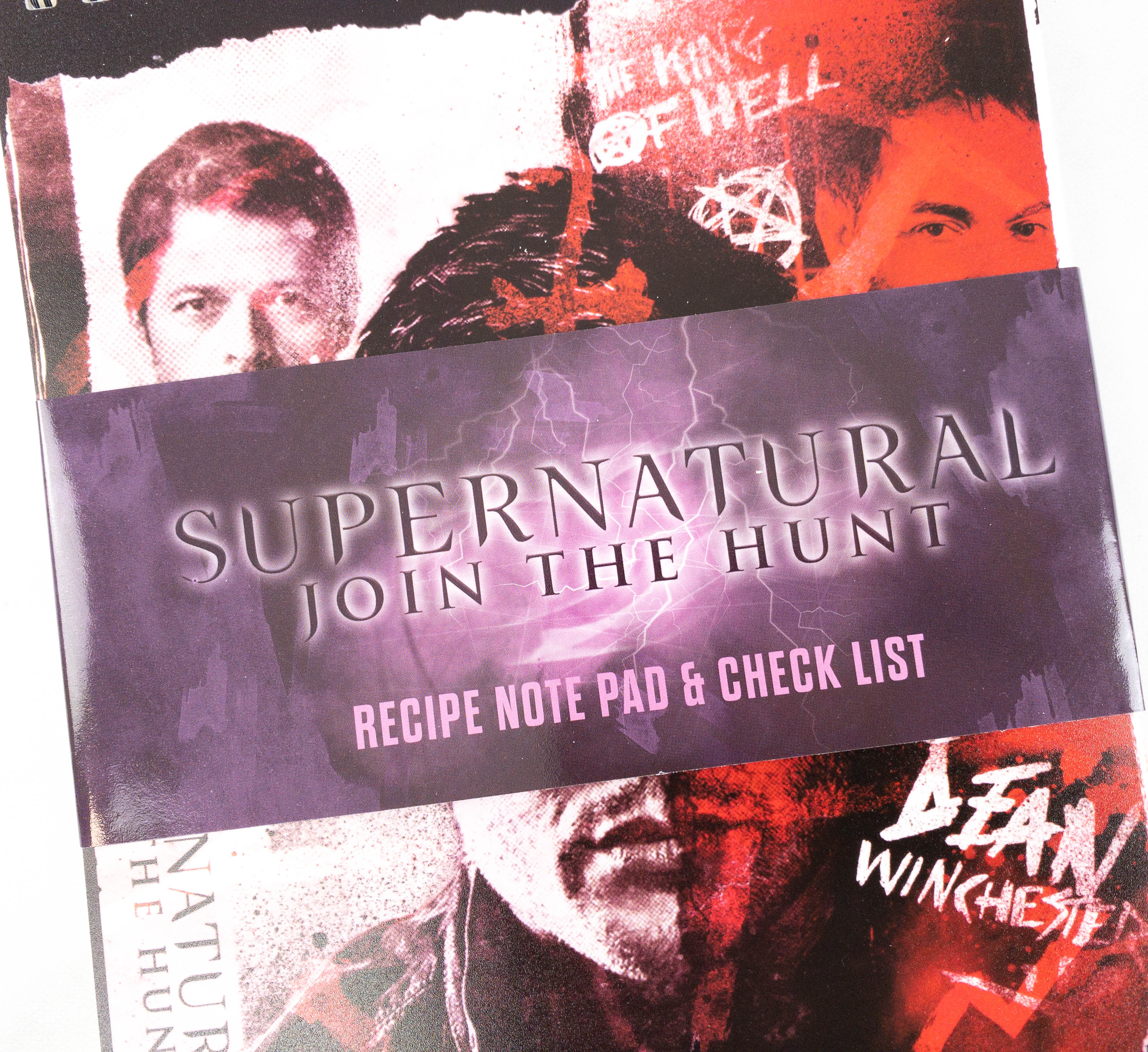 Recipe Book. Here's a Supernatural themed recipe book that will help me organize and save my special recipes!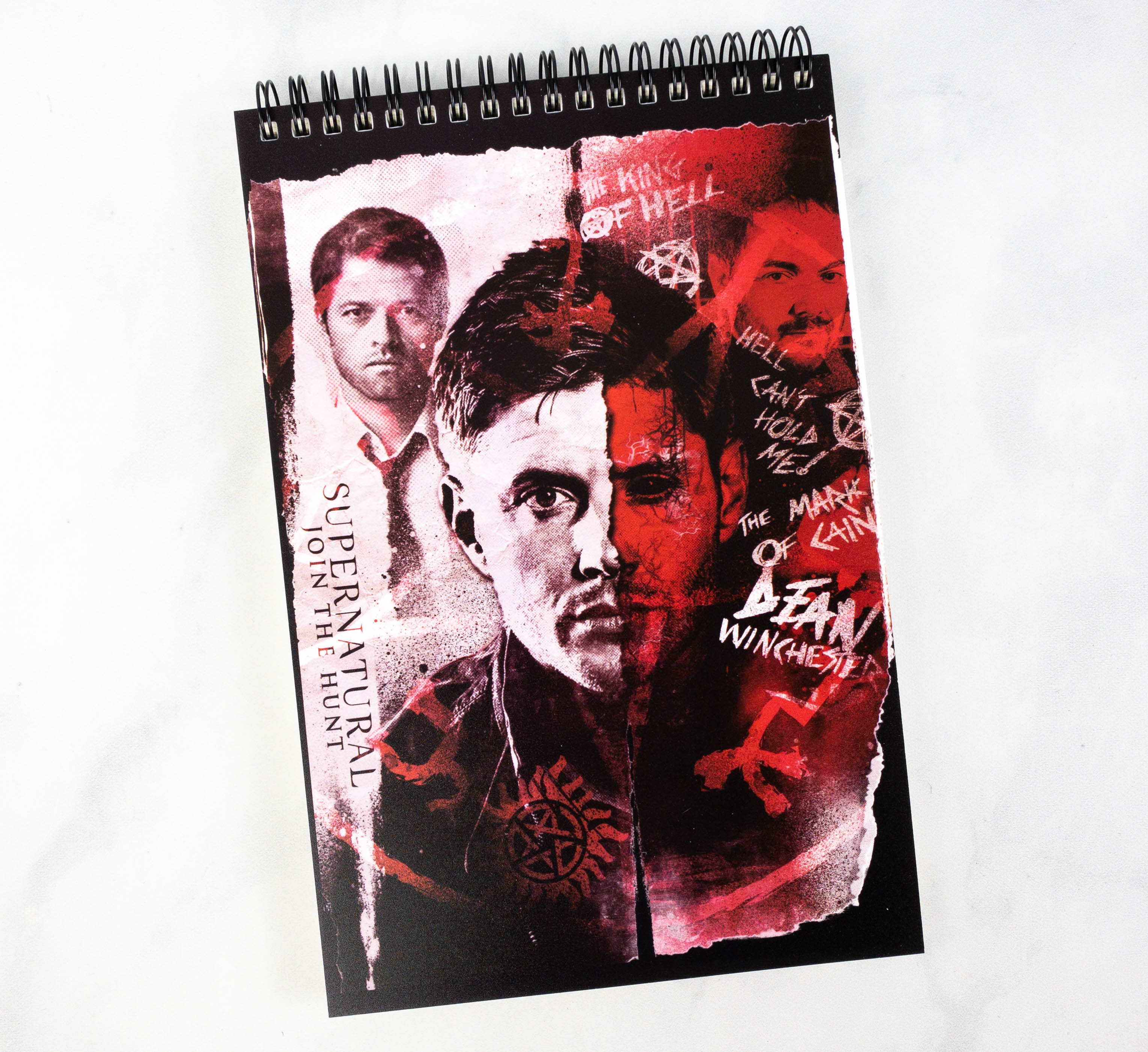 It's ring bound and the cover features Dean Winchester. It doesn't actually seem like a recipe book until you look at what's inside.
On the pages, there's a space where you can jot down the name of the dish, prep time and cook time, ingredients, and directions.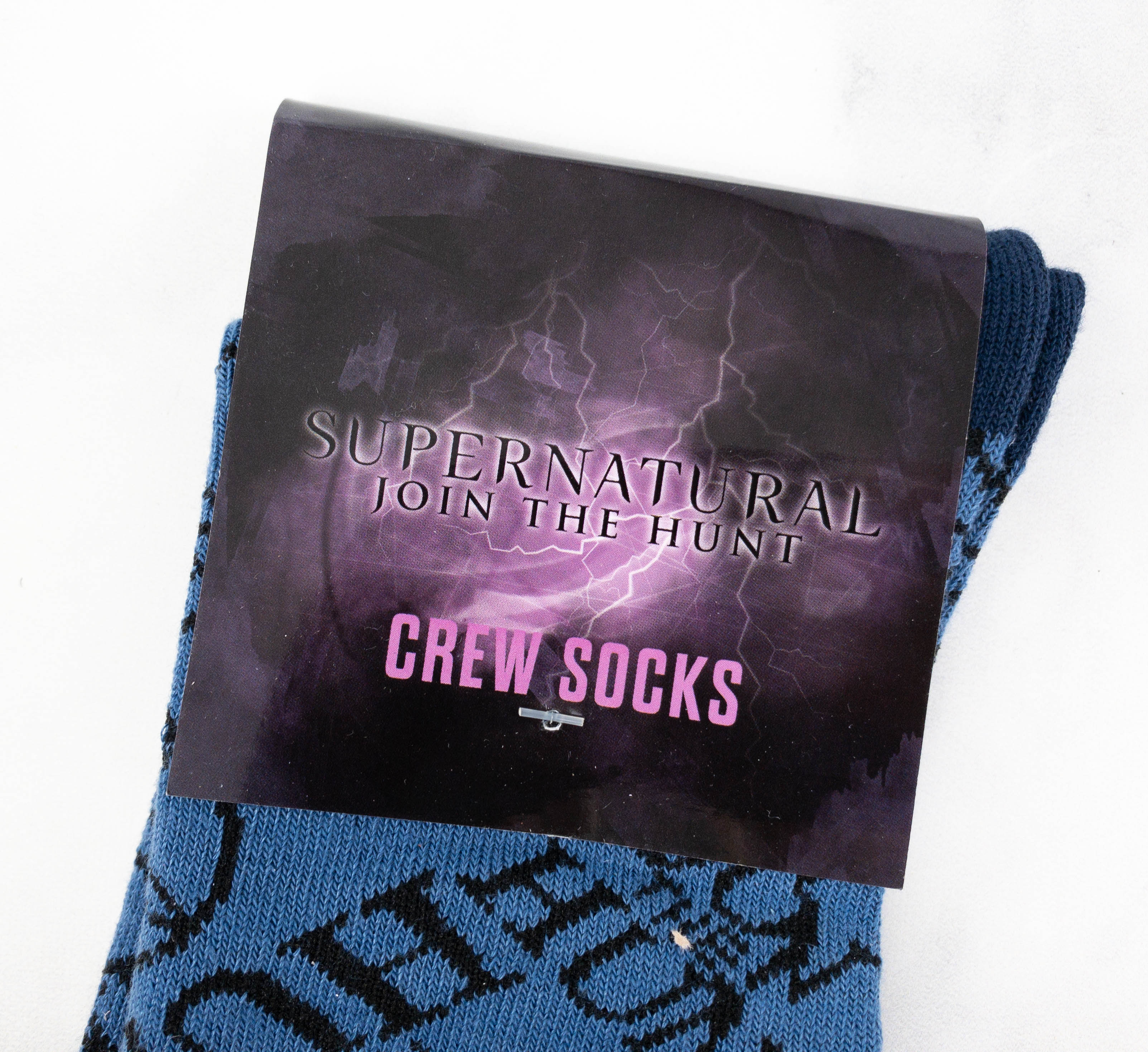 Crew Socks. They also included a pair of crew cut Supernatural socks in this quarter's box!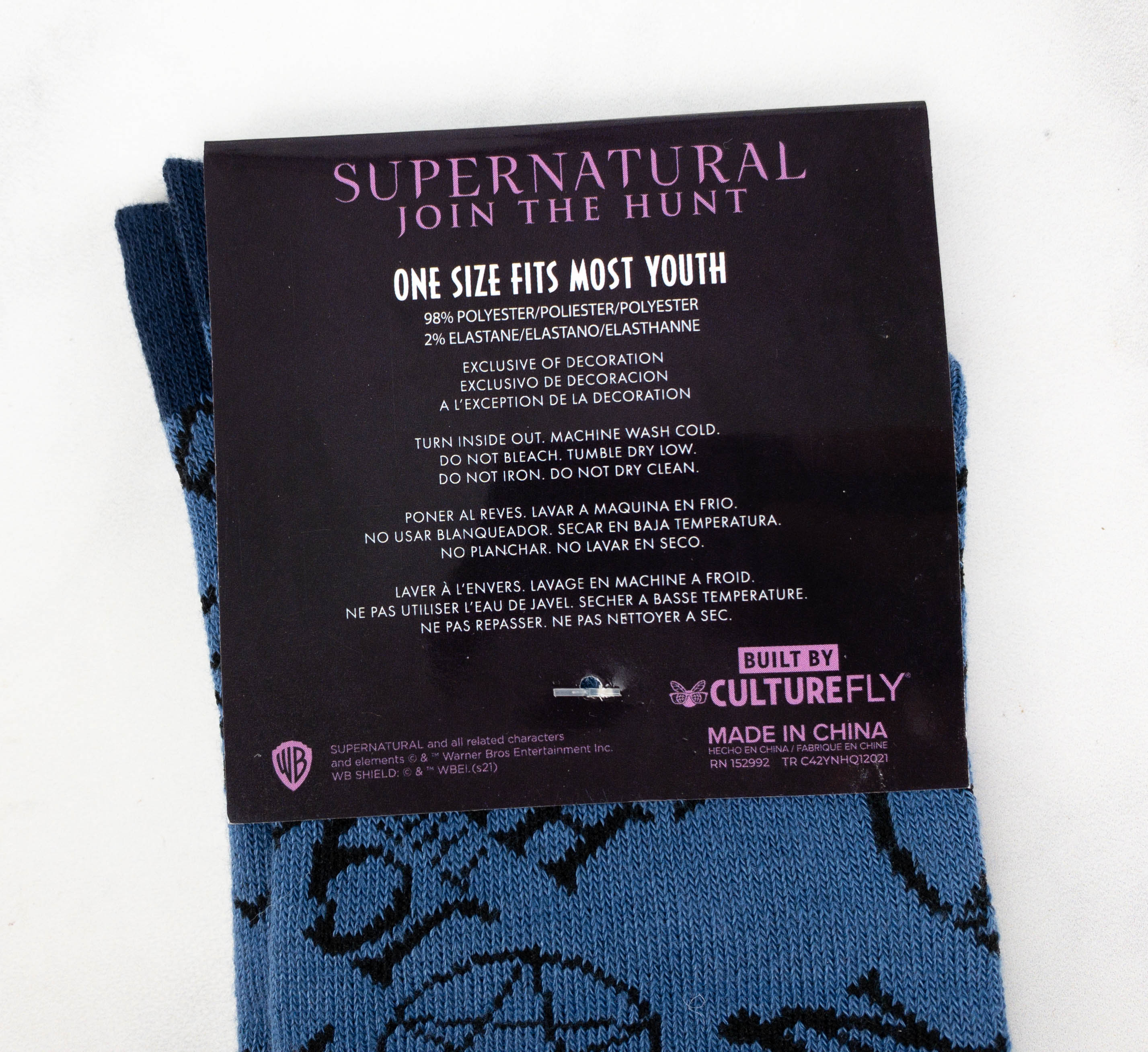 According to the tag, the pair is made from 98% polyester and 2% elastane.
The socks feature a blue base color with Supernatural inspired designs all over it, including the show's logo and the tagline "Join the hunt."
The cuffs, heels, and toes are in a darker shade of blue. These socks are also very comfortable to wear!
Apron. A cooking-themed box definitely needs an apron! This Supernatural inspired apron is in brown, and it's made with high-quality material.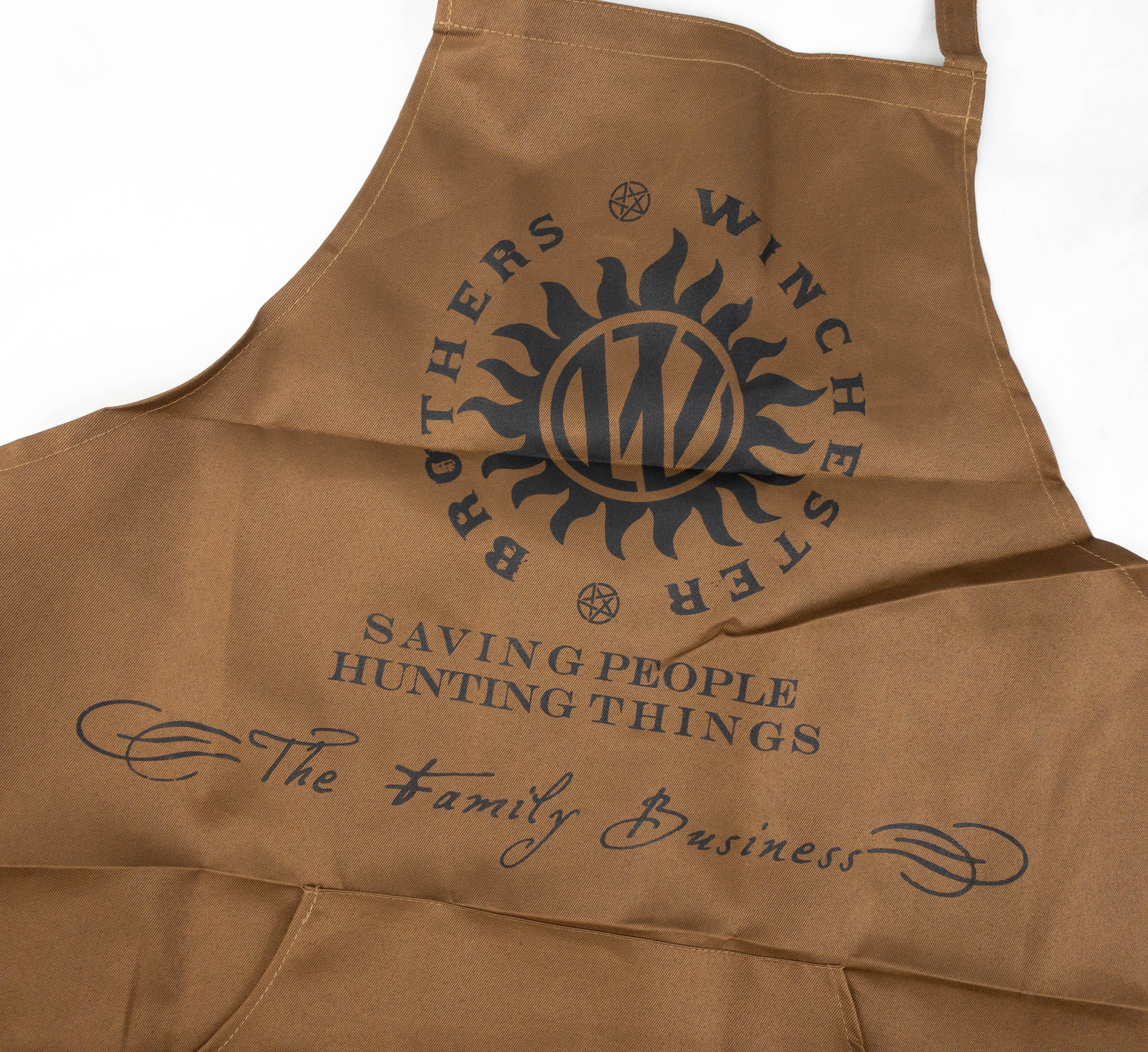 The apron showcases the Winchester family business, with their tagline "saving people, hunting things".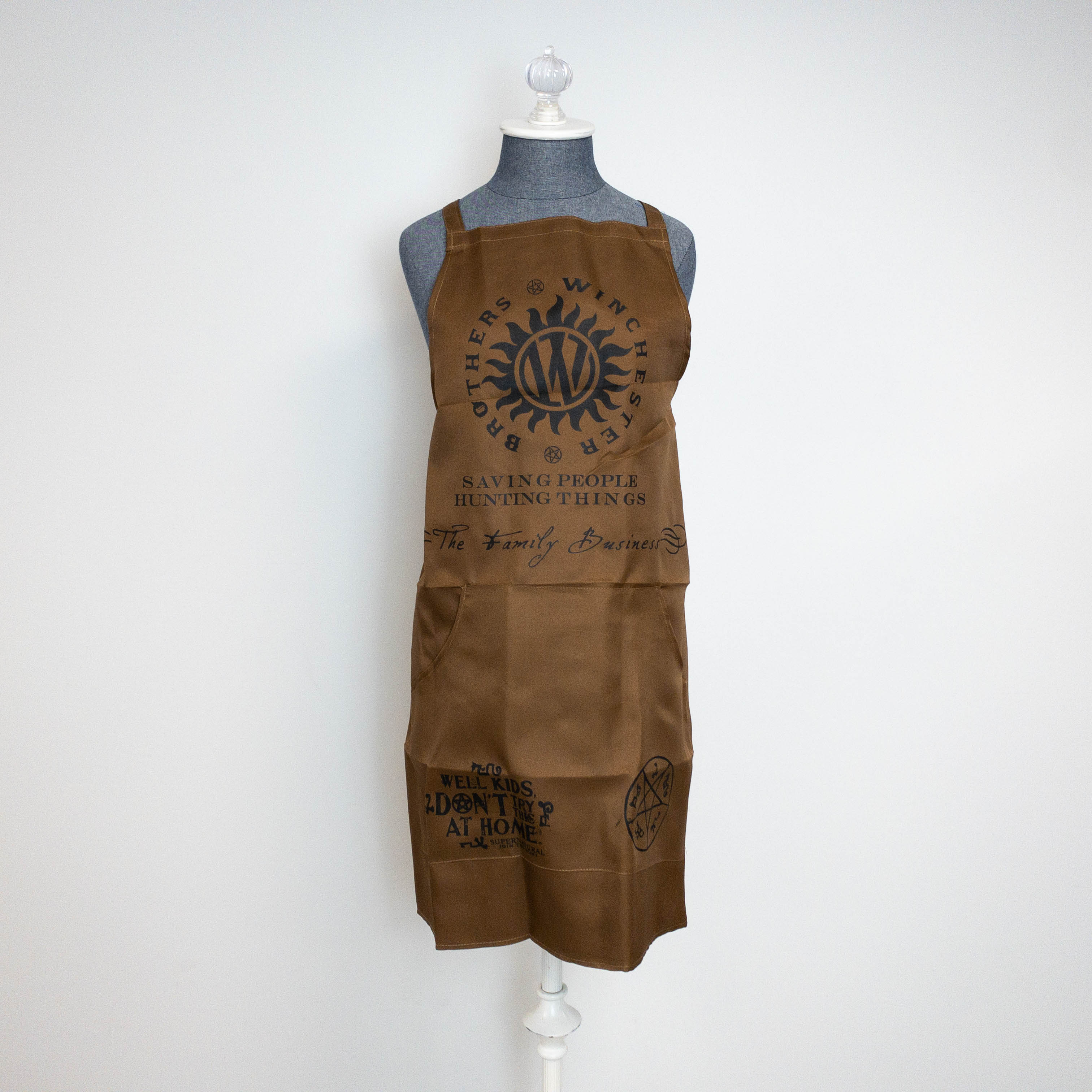 The size of the apron is just right for me. It comes with strings, so it can be tied at the back.
Foldable Tote Bag. I also received a reusable tote bag, which is going to be useful in case I need to shop for ingredients.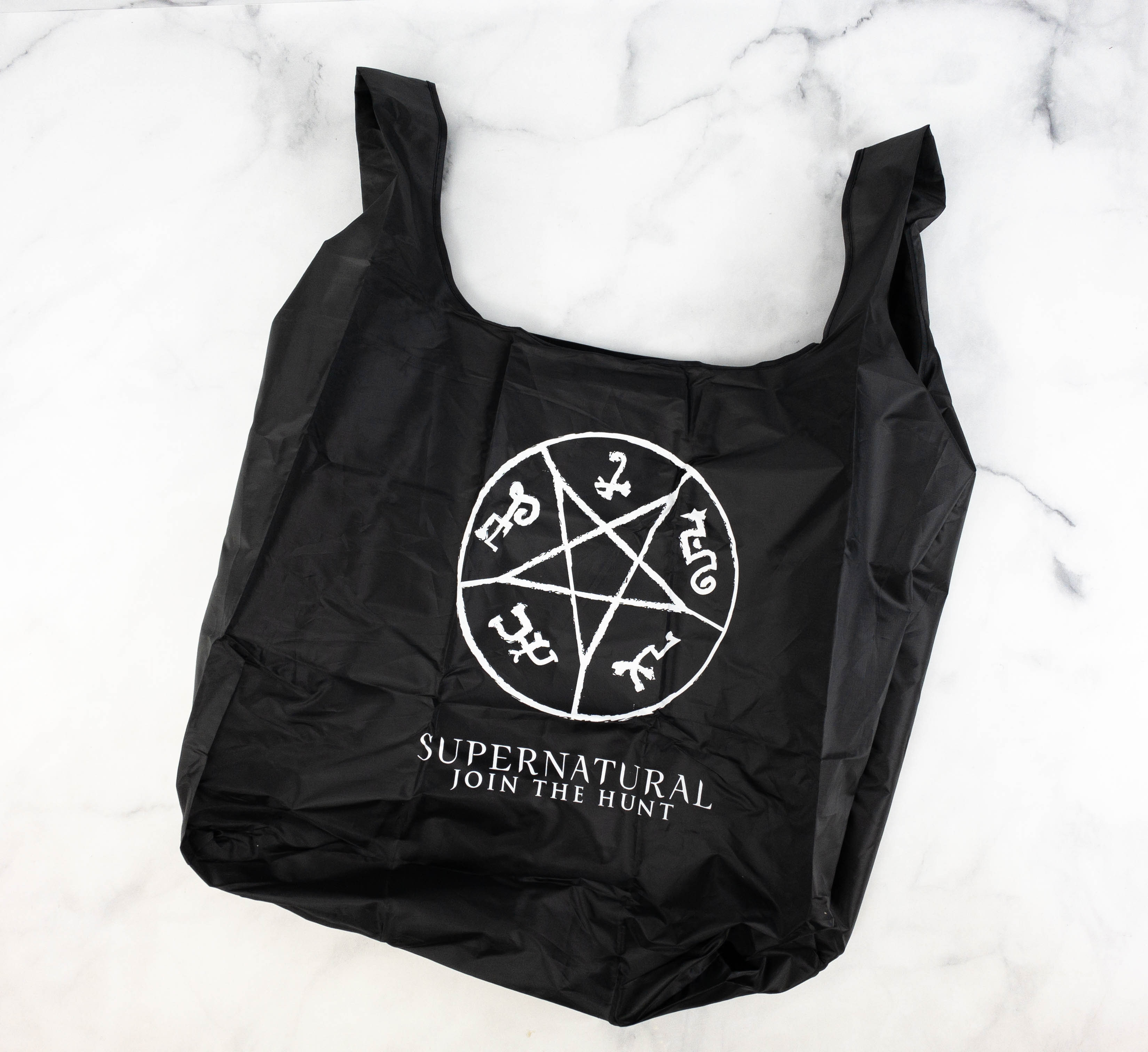 The bag is big enough to fit in bulky items.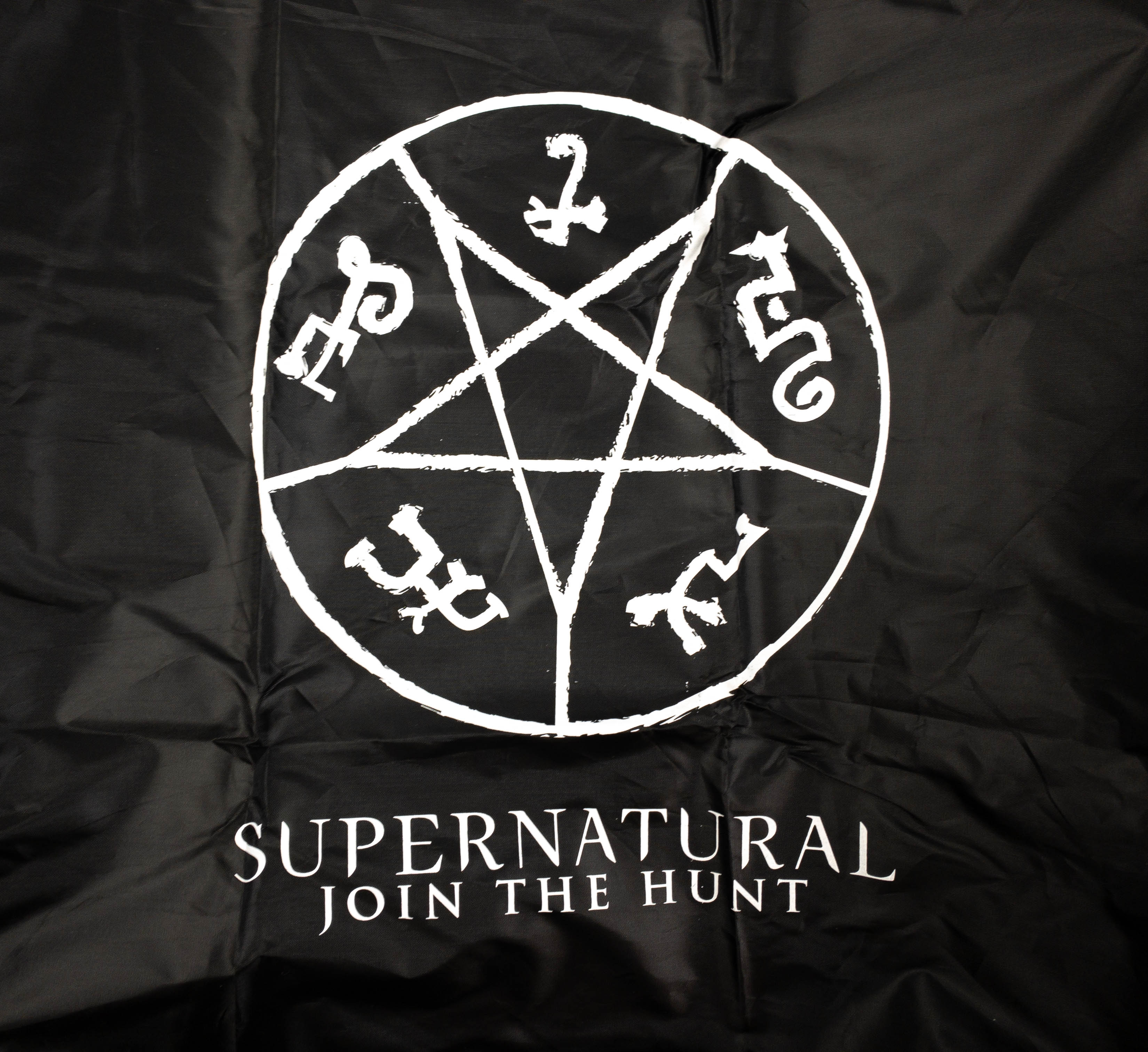 The bag is in black and it features the Anti-Possession symbol.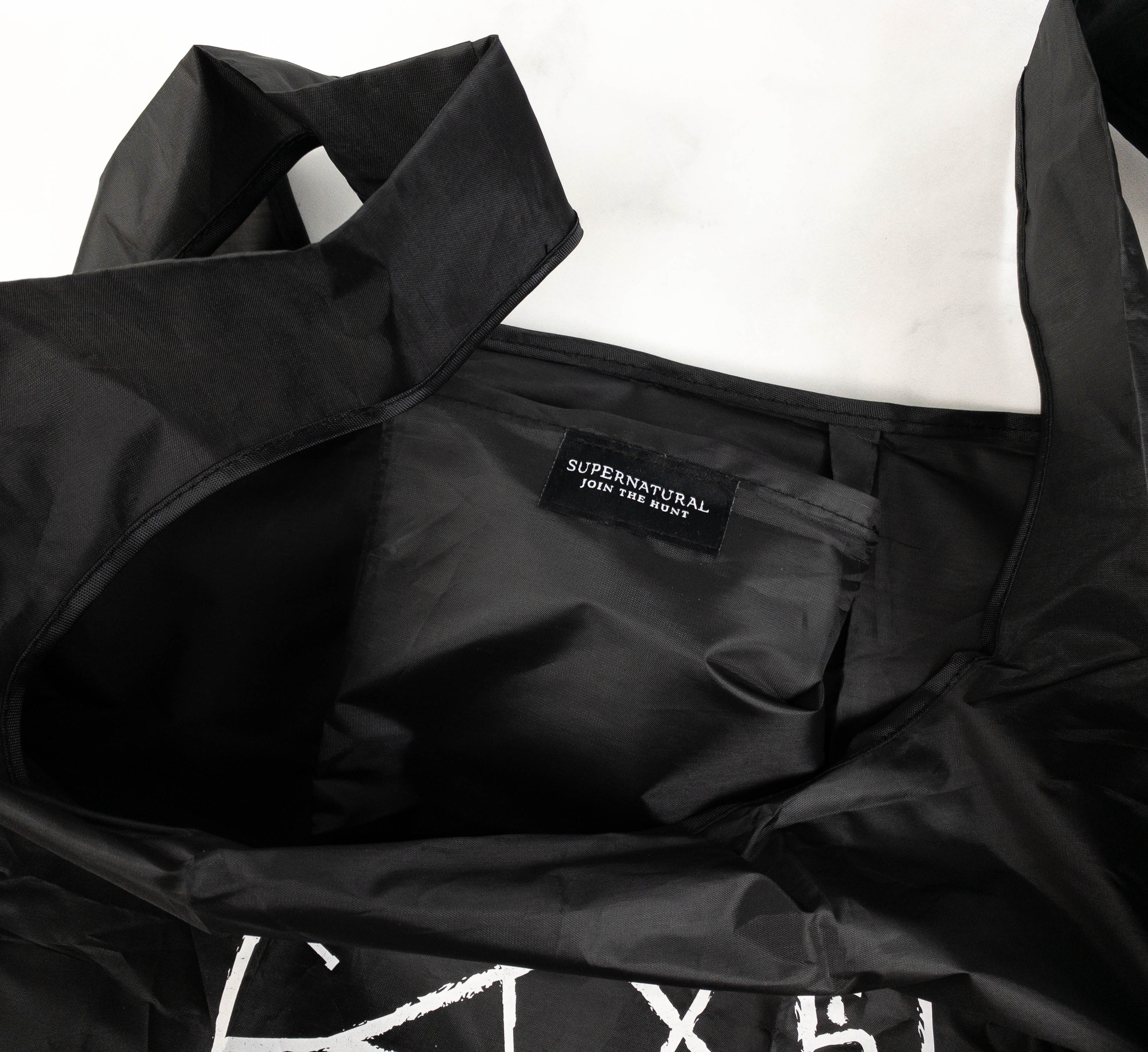 You can fold it when not in use so it's a space saver! This is also more eco-friendly compared to using single-use plastic bags.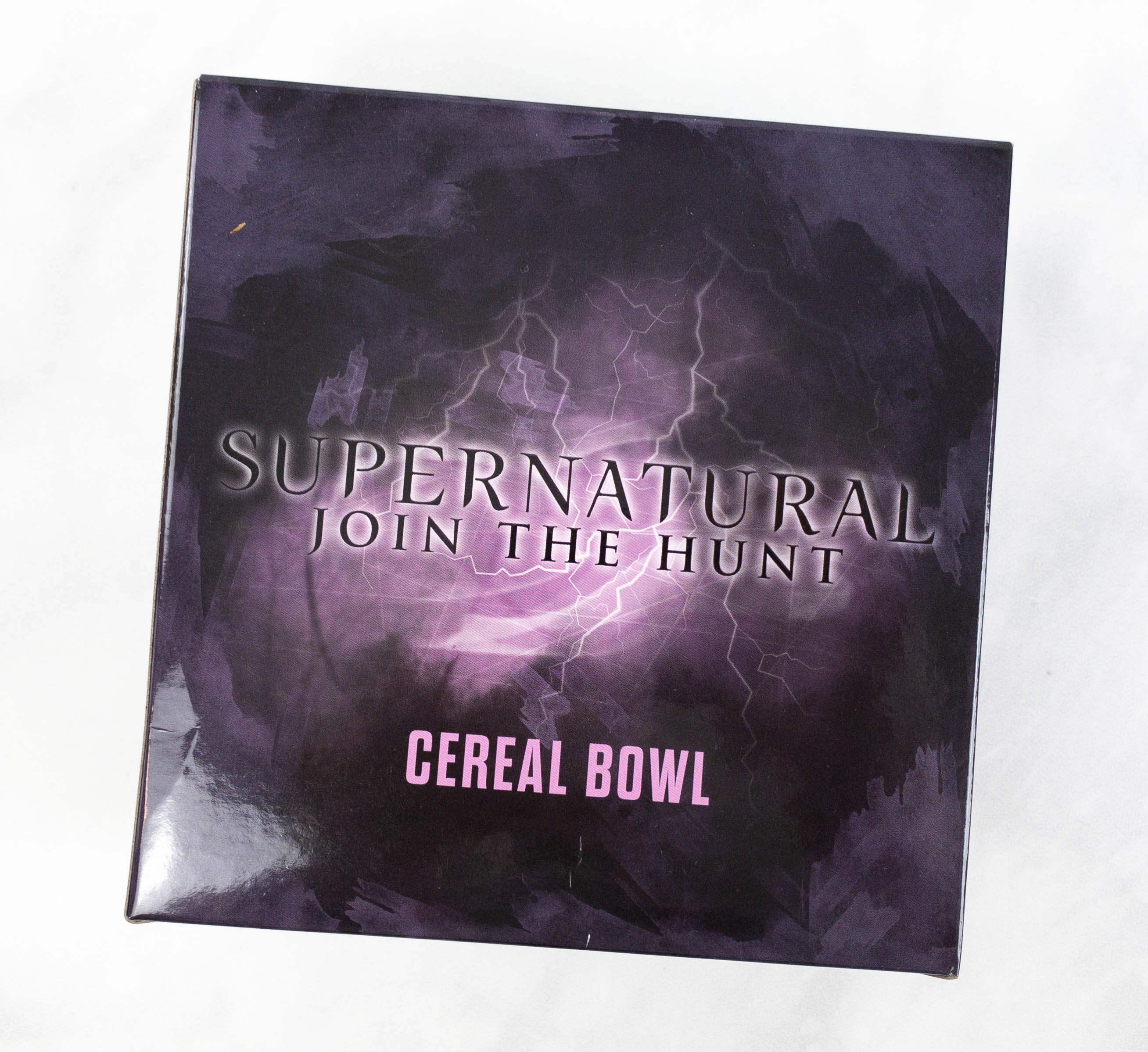 Cereal Bowl. I'd love to have my favorite cereals in this Supernatural themed cereal bowl! It came in its own box to protect it from damage during shipping.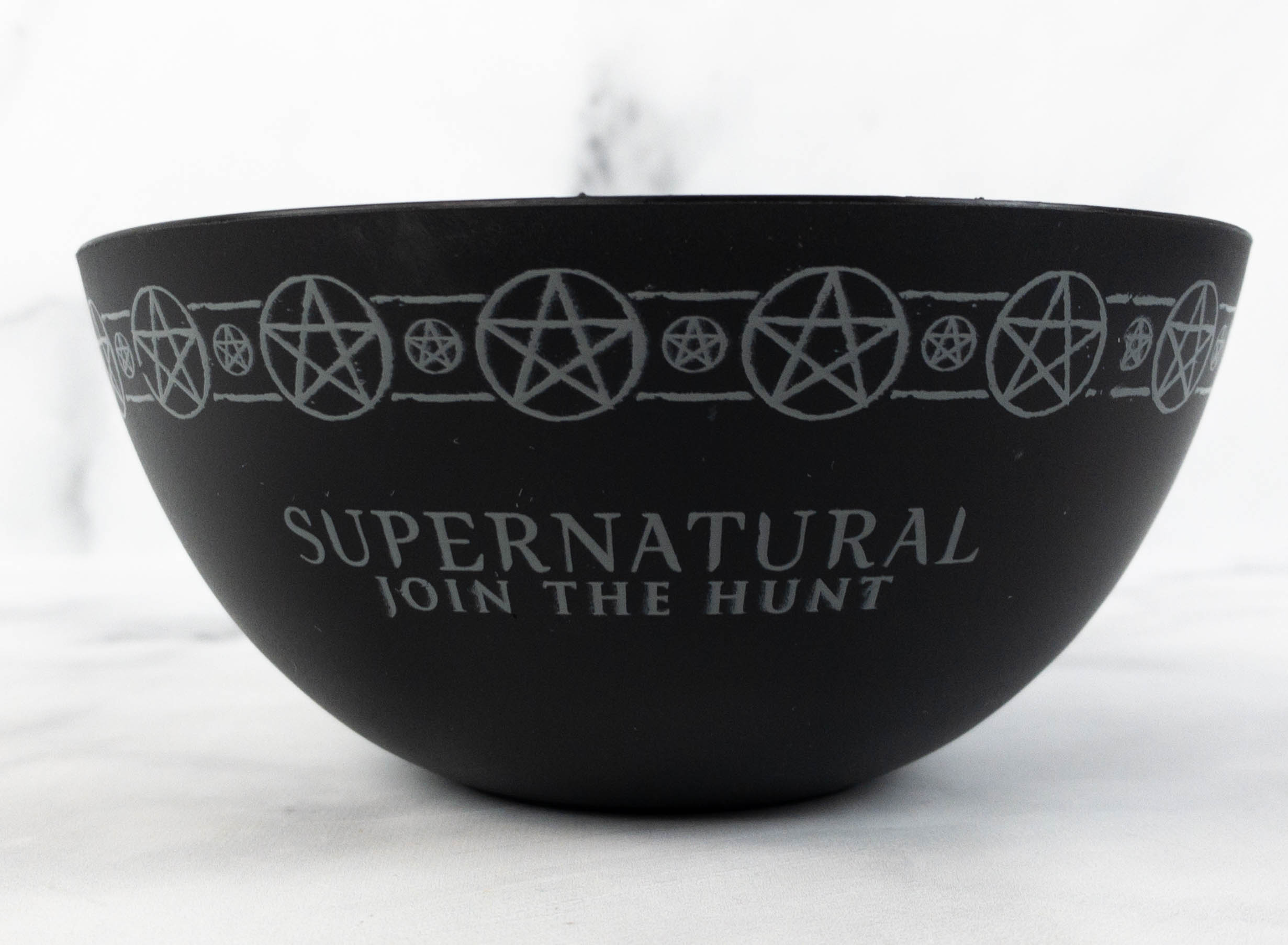 They used big and small Supernatural symbols to create the design near the bowl's rim and it's pretty cool. Of course, there's also the show's name and tagline below it.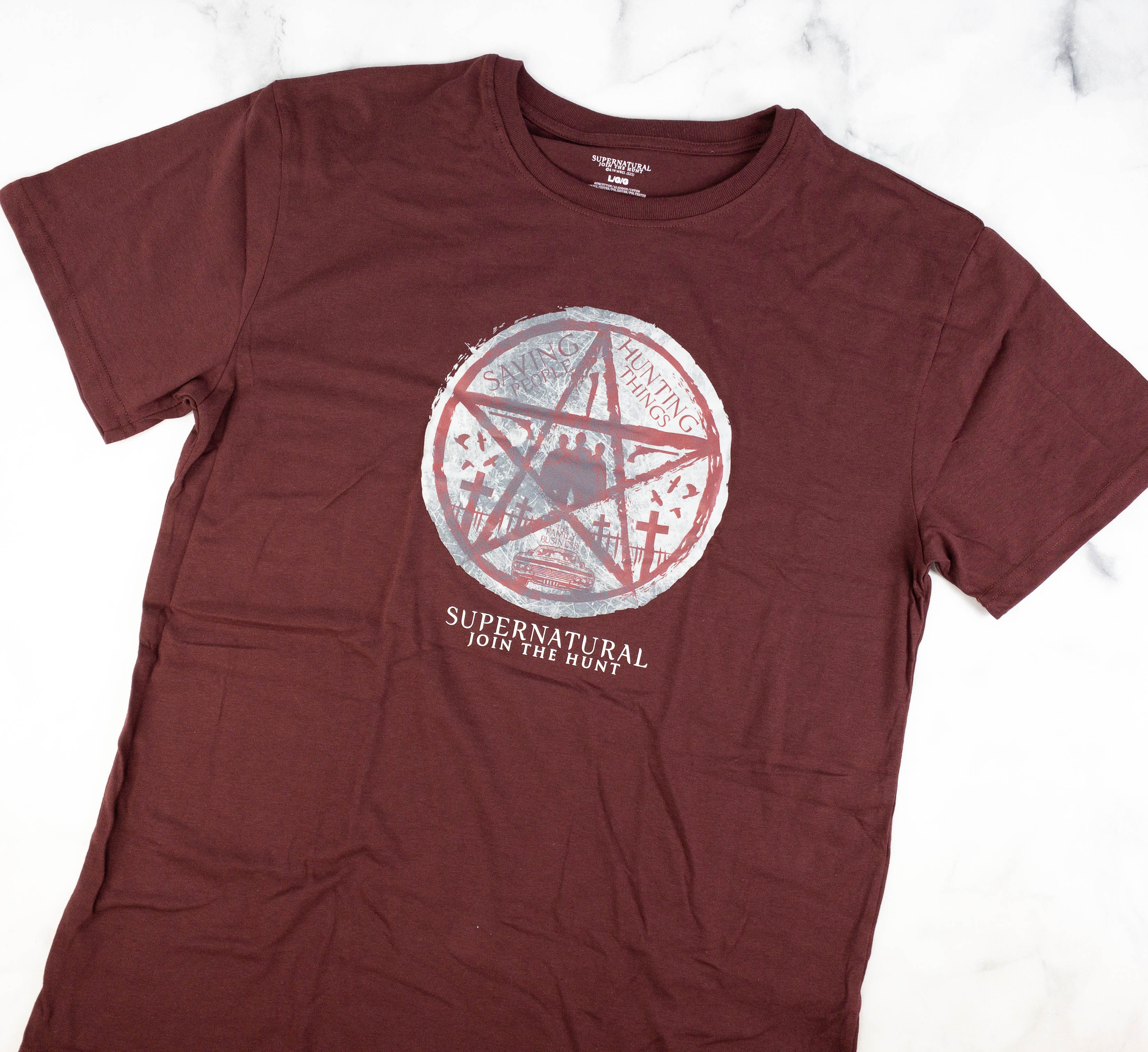 T-Shirt. Lastly, here's a maroon tee that I can wear any day to show my love for the series. It's made with soft and lightweight fabric.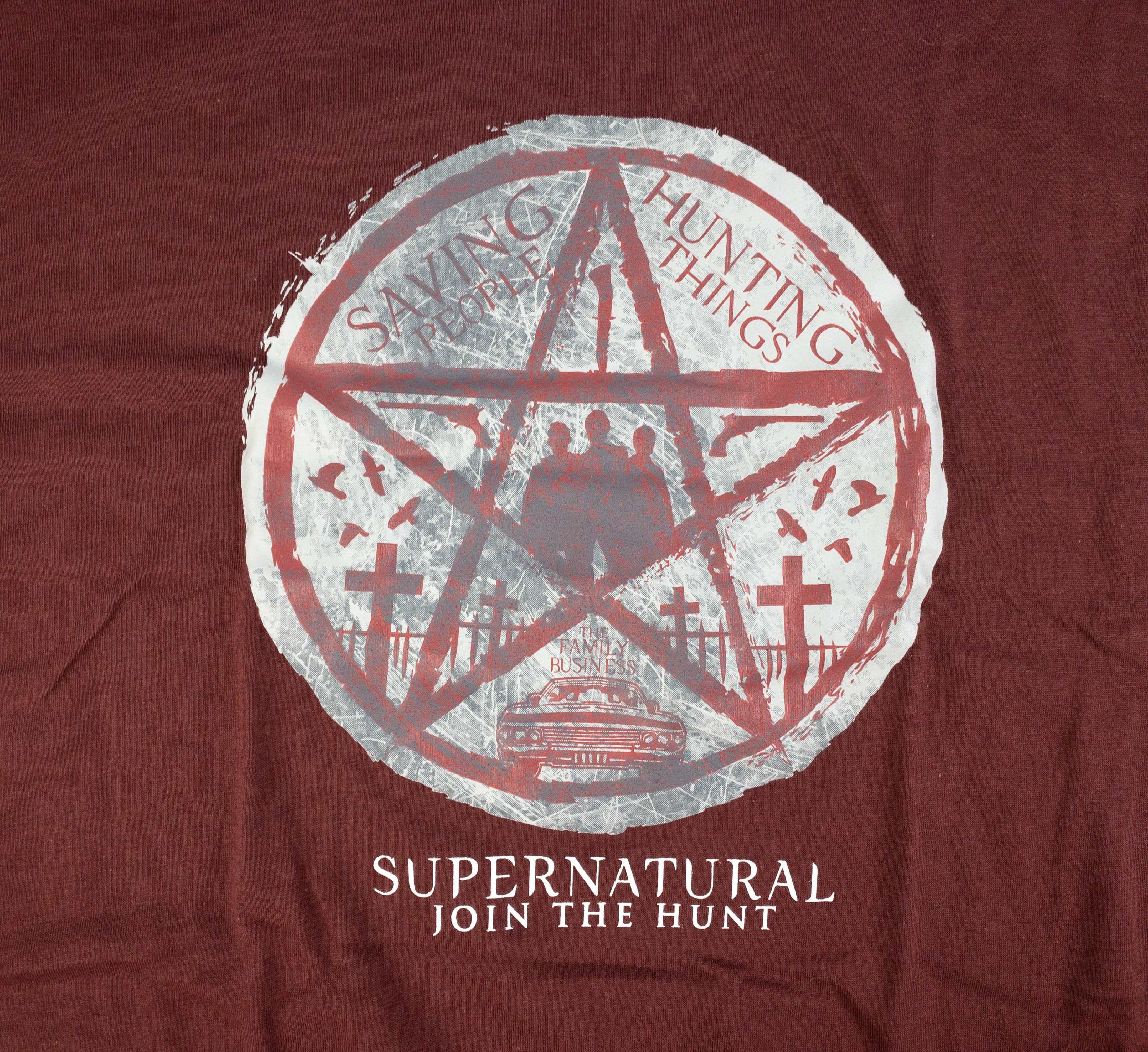 Here's a closer look at the print. It has the Supernatural logo with a silhouette of the Castiel and the Winchester brothers, plus the Winchester family business motto.
Every Supernatural box is definitely worth the wait! This quarter's box is one of my favorites because it included a lot of items that I can use when baking or cooking. Everything is cool but my favorite has got to be the cooling rack. It's the most unique cooling rack I've seen and it's also a great help in ensuring that the crispy food I make doesn't turn soggy. I'm also pretty happy with the apron and the tee! Overall, it was another well thought box for Supernatural fans, especially if you love being in the kitchen. If you miss the series and you want Supernatural themed merch that you can use or display, this is the subscription box for you!
What do you think of the Supernatural Box?