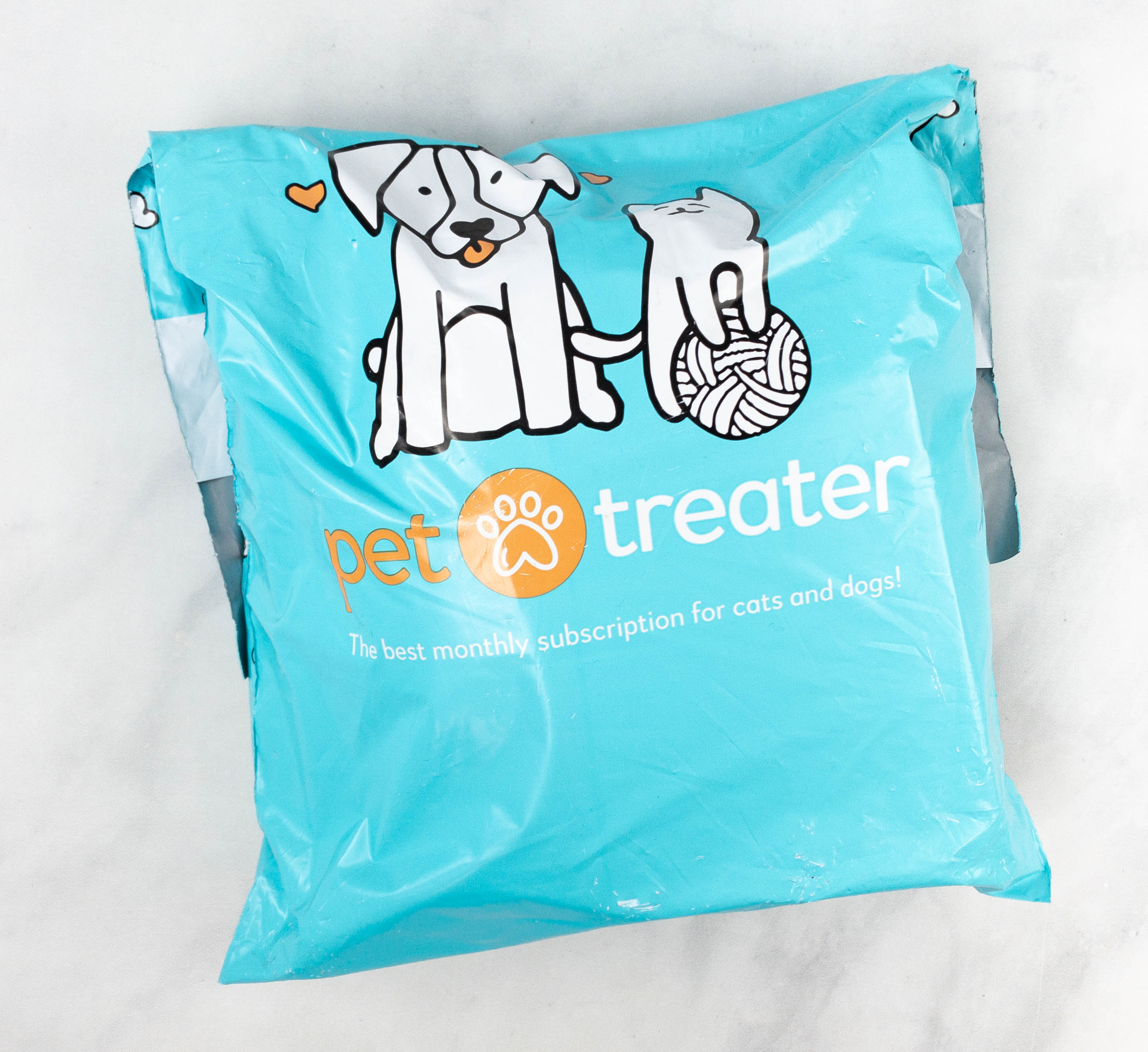 Pet Treater Dog Pack is a monthly dog subscription! Every month you receive at least one bag of treats made in the USA or Canada along with one toy each month for $15 and free shipping. Small, medium, and large dog options are available. Subscribers have access to secret deals and add-ons. It's formerly known as Mini Monthly Mystery Box for Dogs and Pet Treater Dog Box Mini. Pet Treater Dog Pack is a smaller version of Pet Treater's Deluxe Dog Pack. Both of these subscriptions made our reader's list of their favorite dog subscription boxes for 2021 and 2020!
DEAL: Get 10% off your first month with coupon code DOGPACK10.
The items arrive in a pouch instead of a box. The package this month has no extra packaging and all the items arrived in perfect condition.
There's a card that features this month's Pick of the Litter, Finn Fisher!
You can also share the photos of your dog enjoying their favorite Pet Treater goodies to get a chance to be featured on the next month's Pick of the Litter card.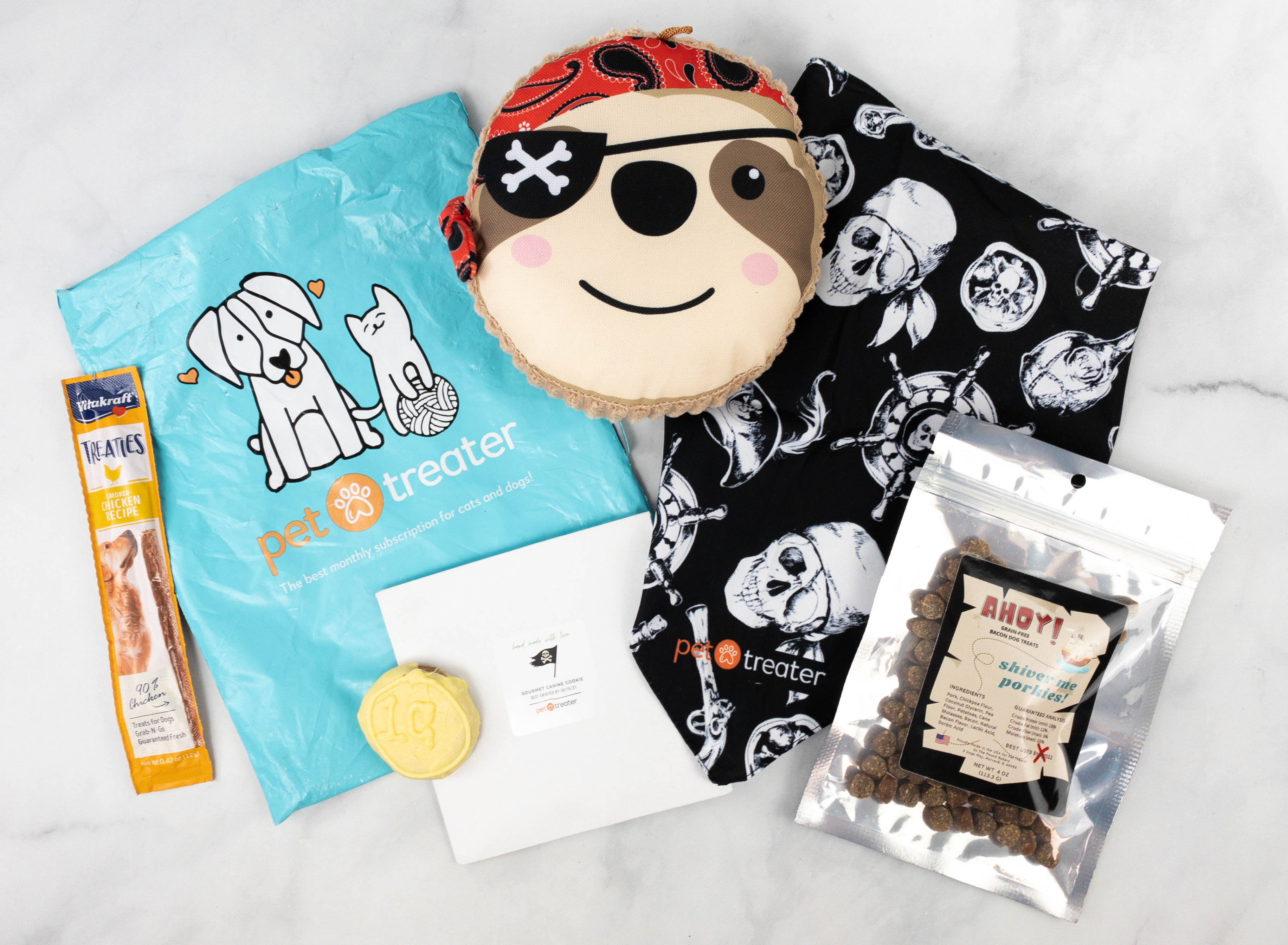 Everything in my April 2021 box!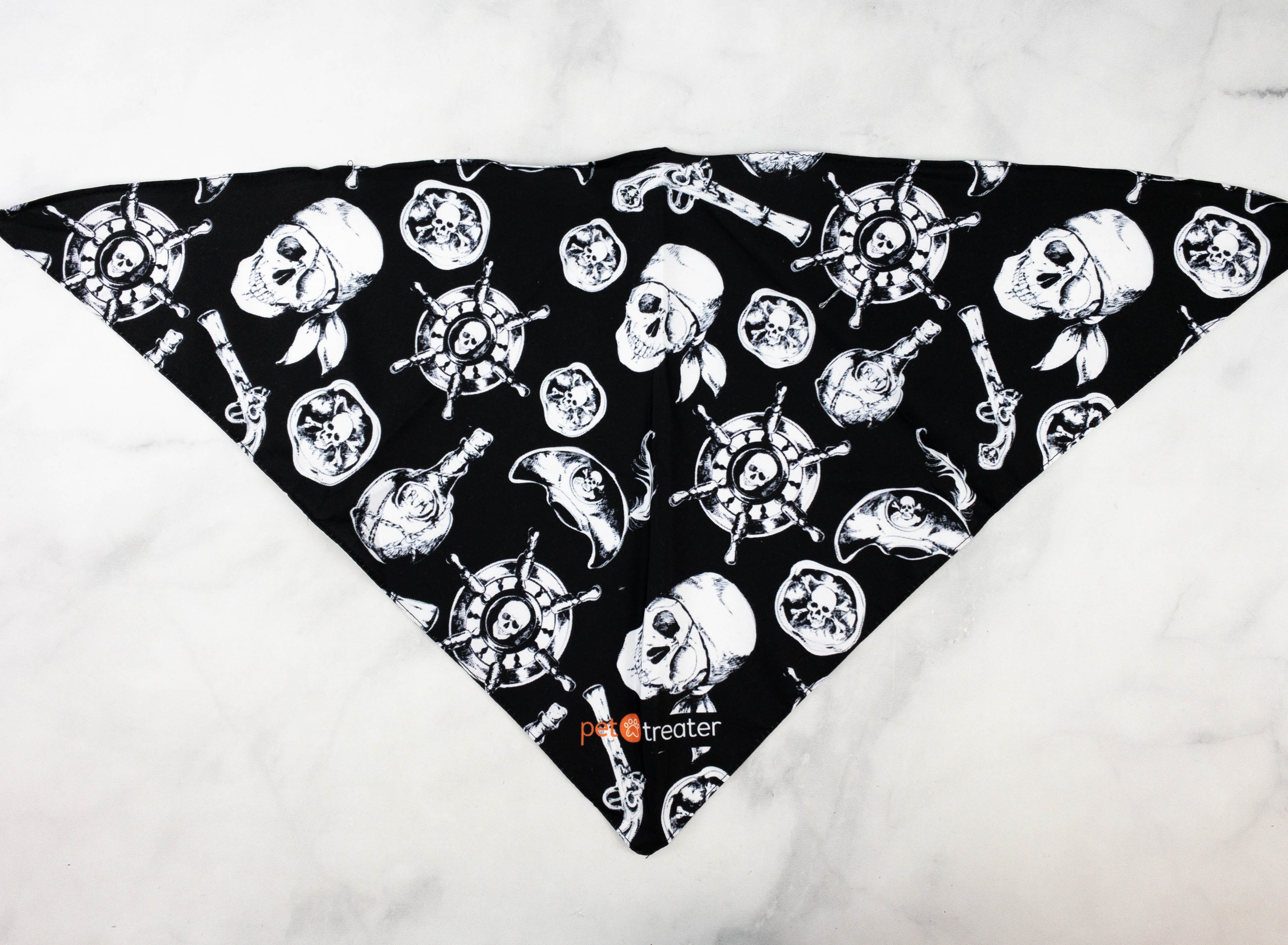 Bandana. Every Pet Treater pack includes a bandana! For this month, it's pirate inspired.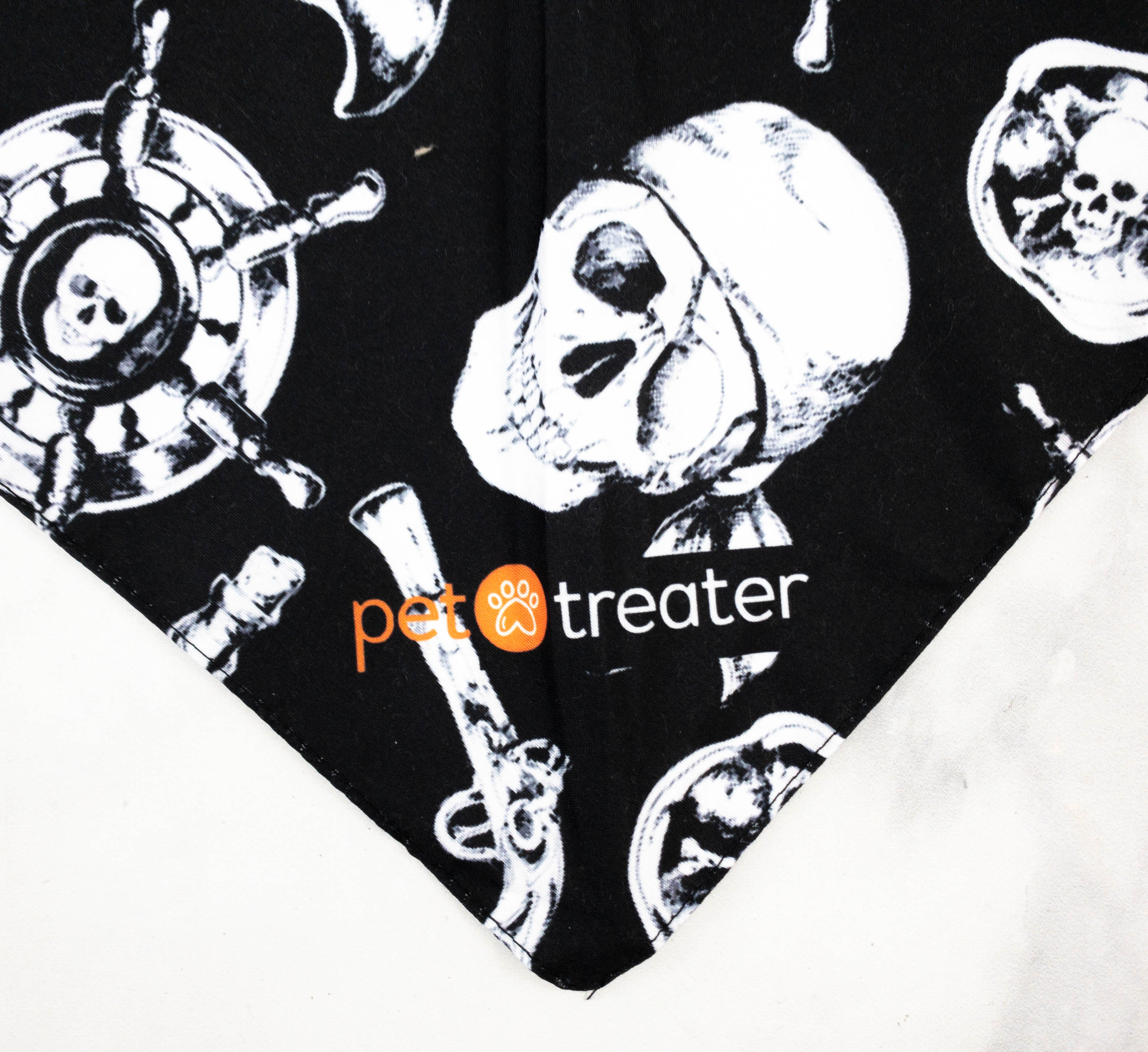 The bandana also has Pet Treater's logo, located at the bottom part.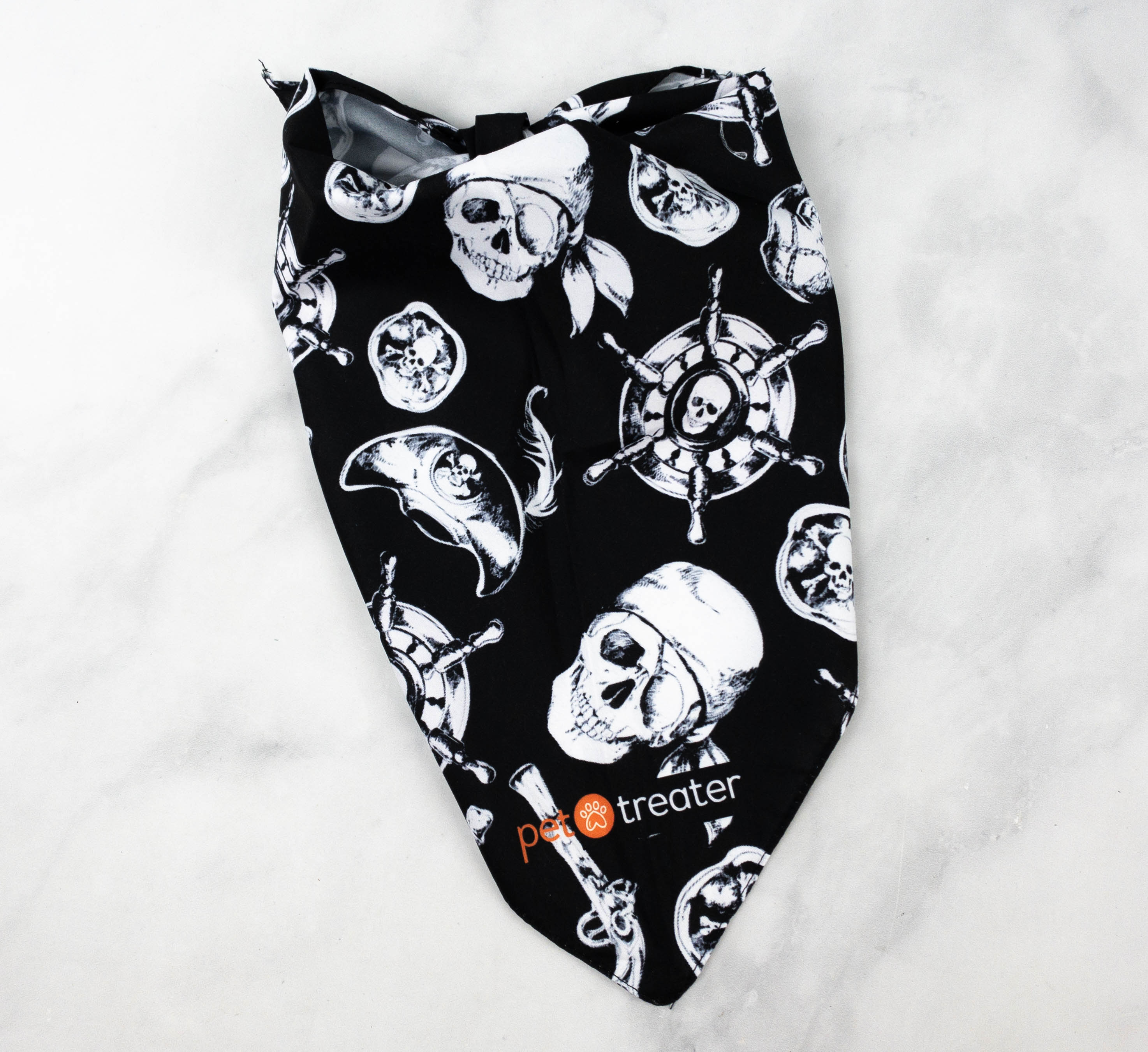 The material used is soft and lightweight. The bandana is also pretty easy to tie on my pup.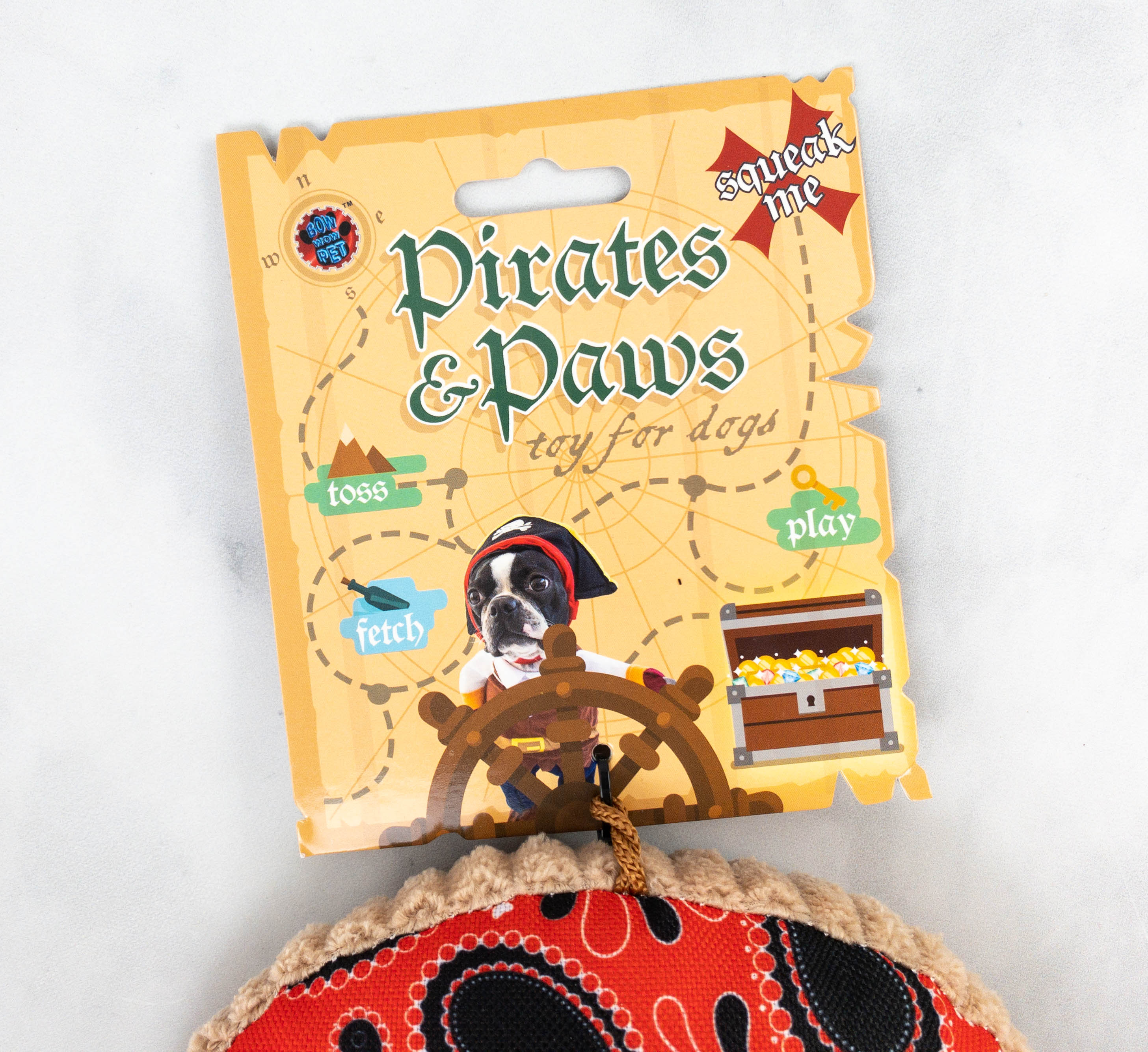 Pirates & Paws Toy for Dogs. This toy is also pirate inspired and it's great for tossing and playing fetch!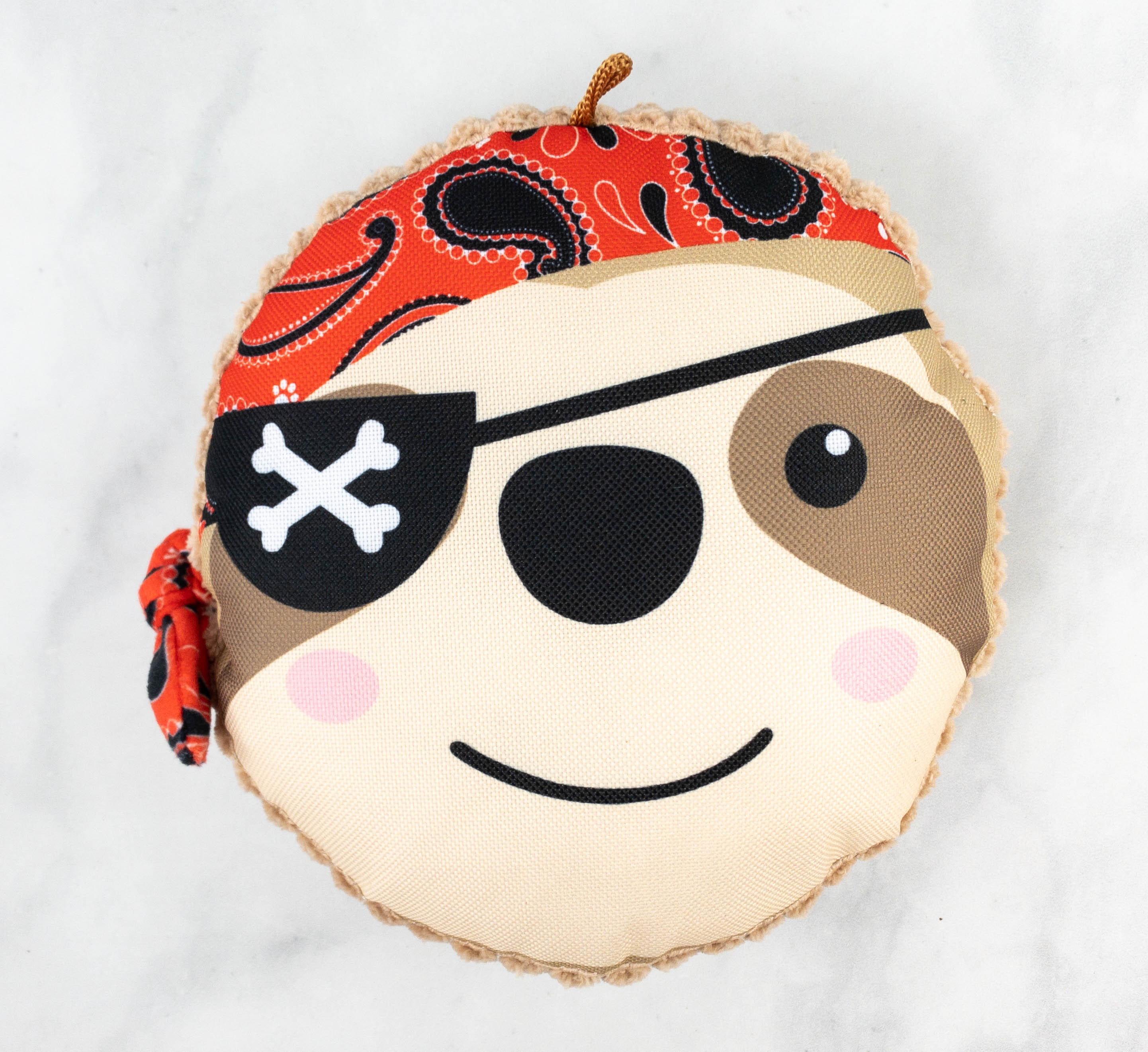 This pirate dog looks ready to sail and embark on a sea adventure! Inside it is a squeaker, which makes the toy more entertaining for pups.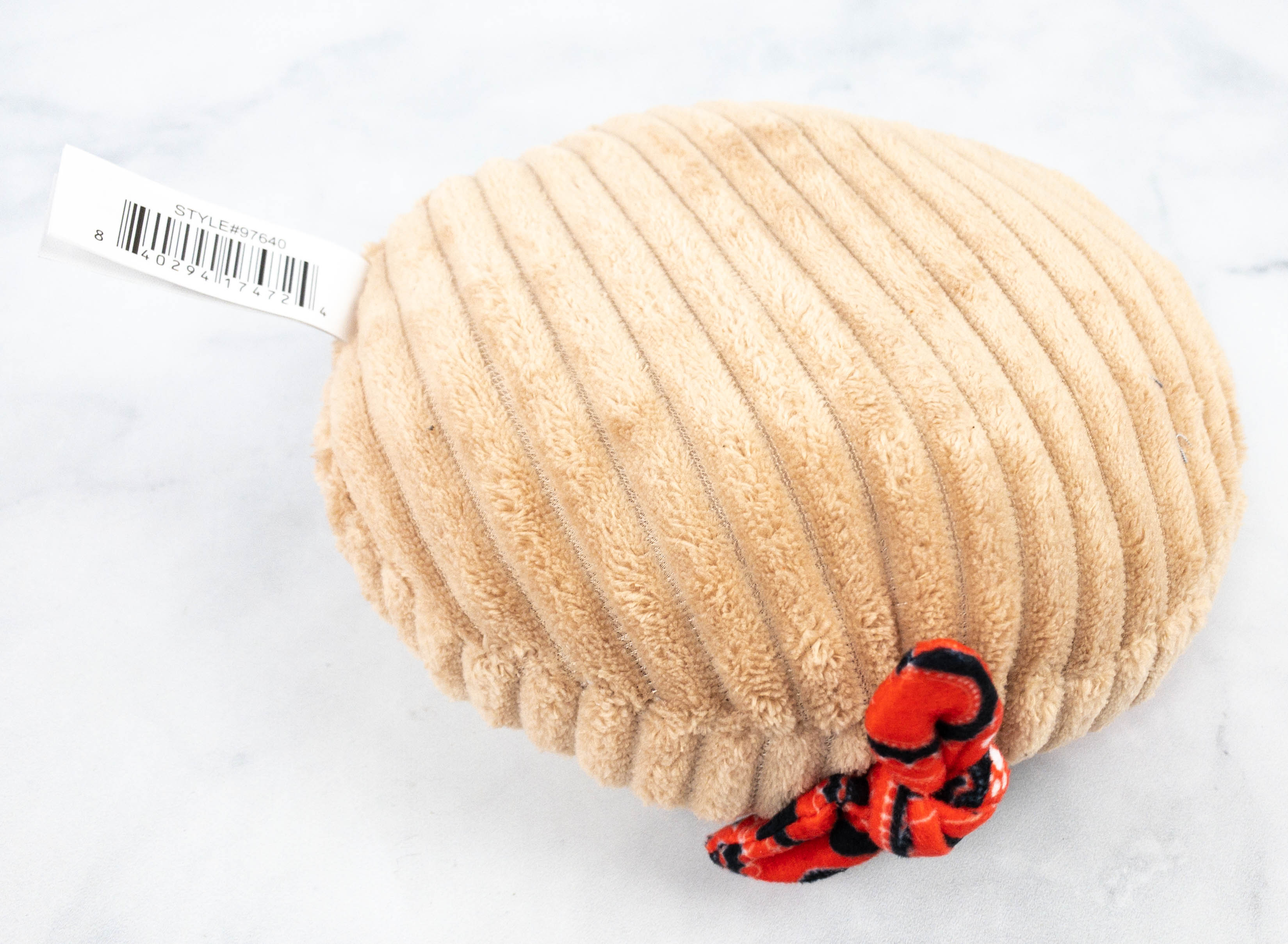 The back of the toy also features a different material and texture for a dog's gnawing pleasure.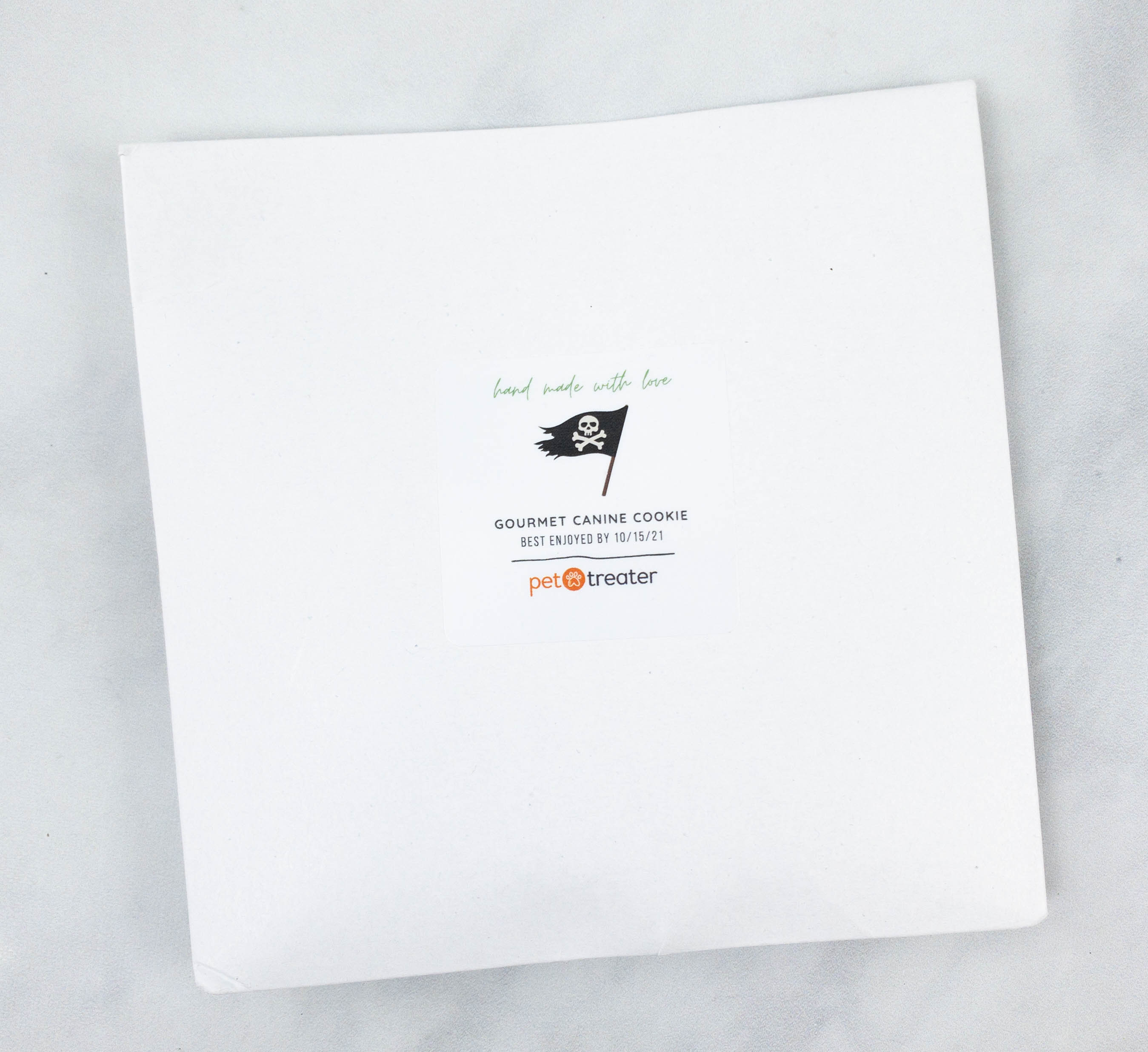 Gourmet Canine Cookie. The first treat in the pack is a gourmet cookie for dogs!
The biscuit is made with whole wheat flour, oats, canola oil, and honey.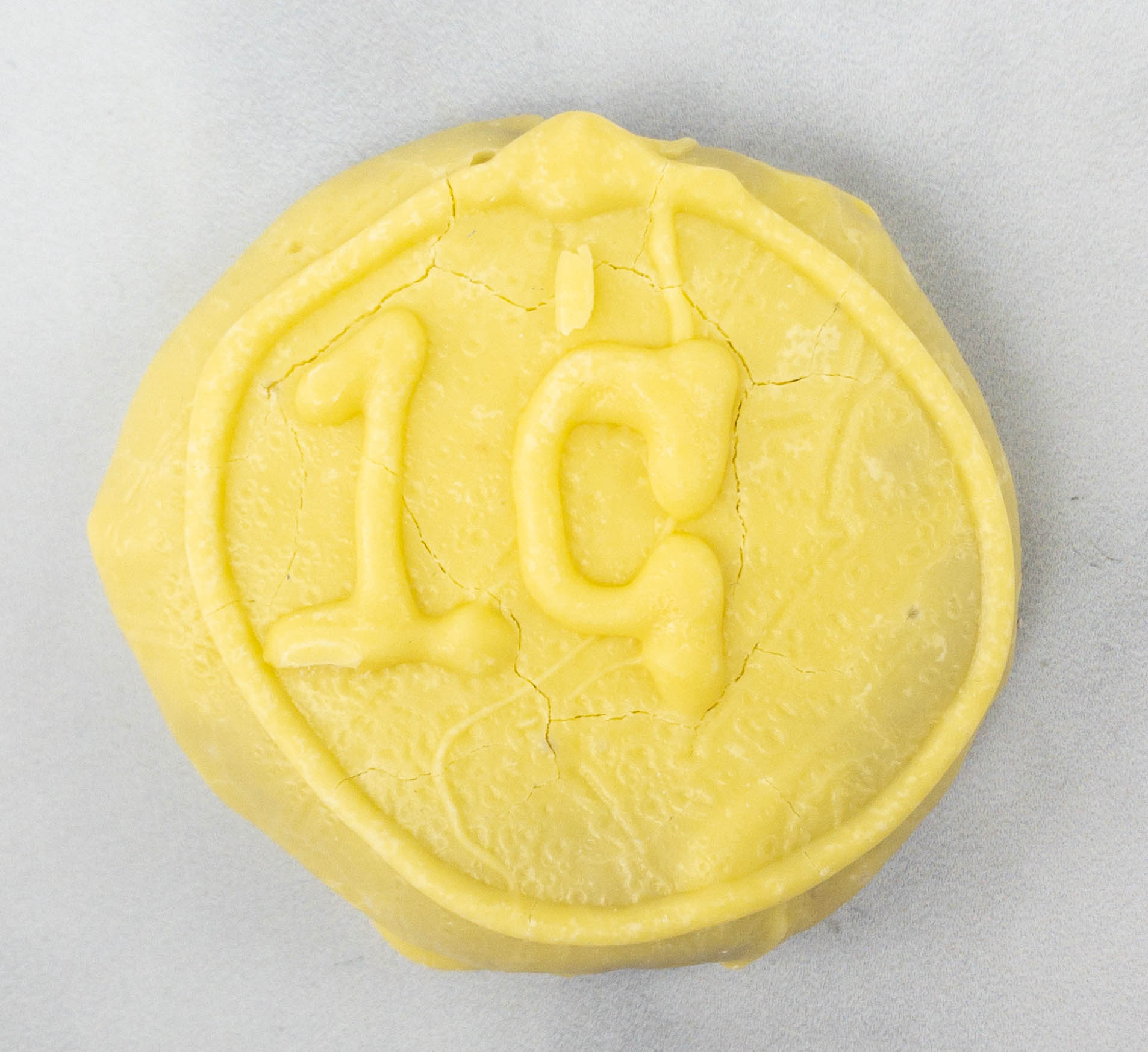 This cookie resembles a coin! The icing had cracks when it arrived but my pups still enjoyed the treat.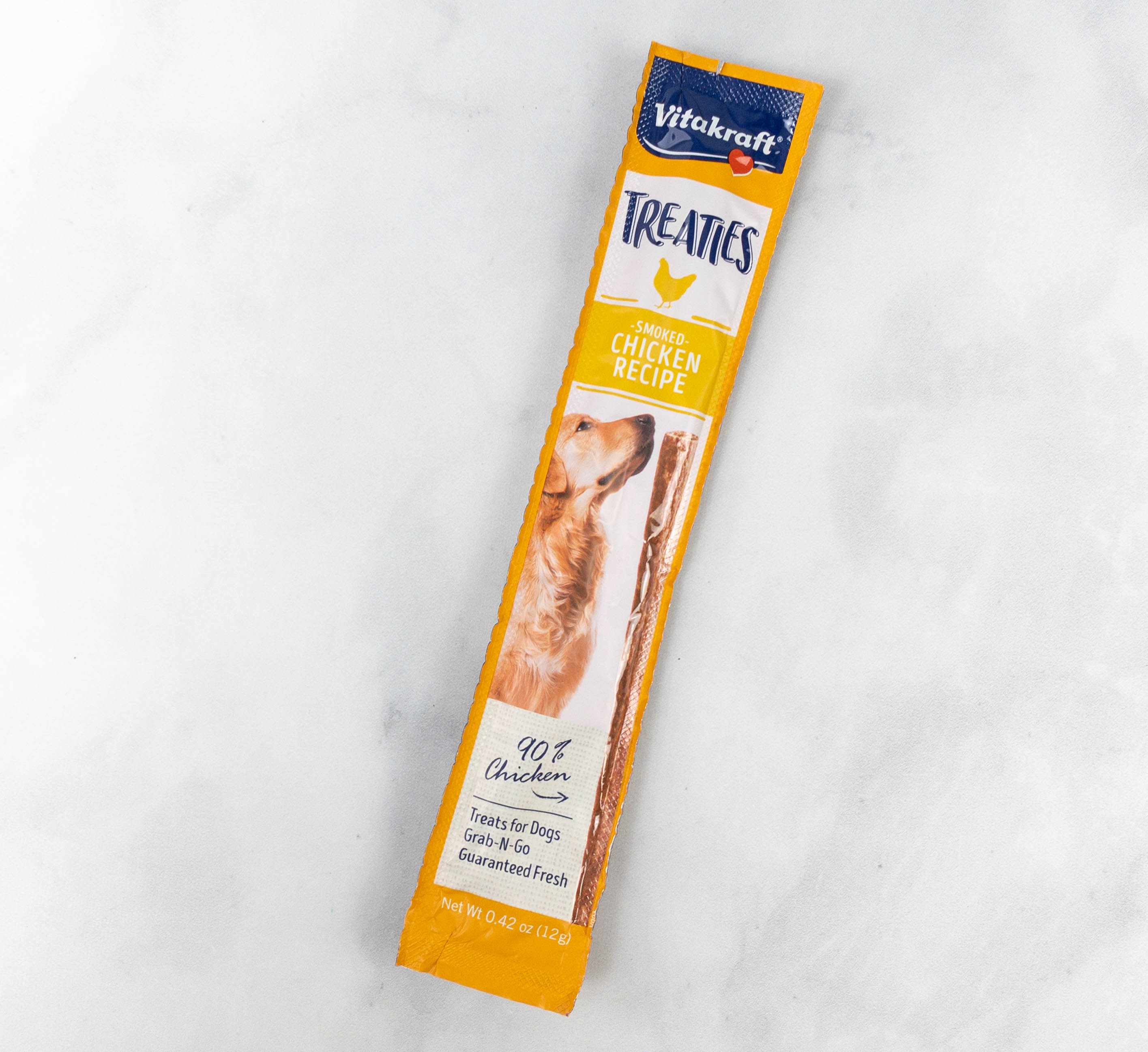 Treaties Smoked Chicken Recipe Dog Treat ($6.58) The next treat is a smoked chicken flavored snack stick. You can feed as is, or break it down into smaller pieces.
It's made from chicken, which is a good source of protein! Other ingredients are tapioca starch, chicken by-products, vegetable glycerin, powdered cellulose, salt, and natural smoke flavor.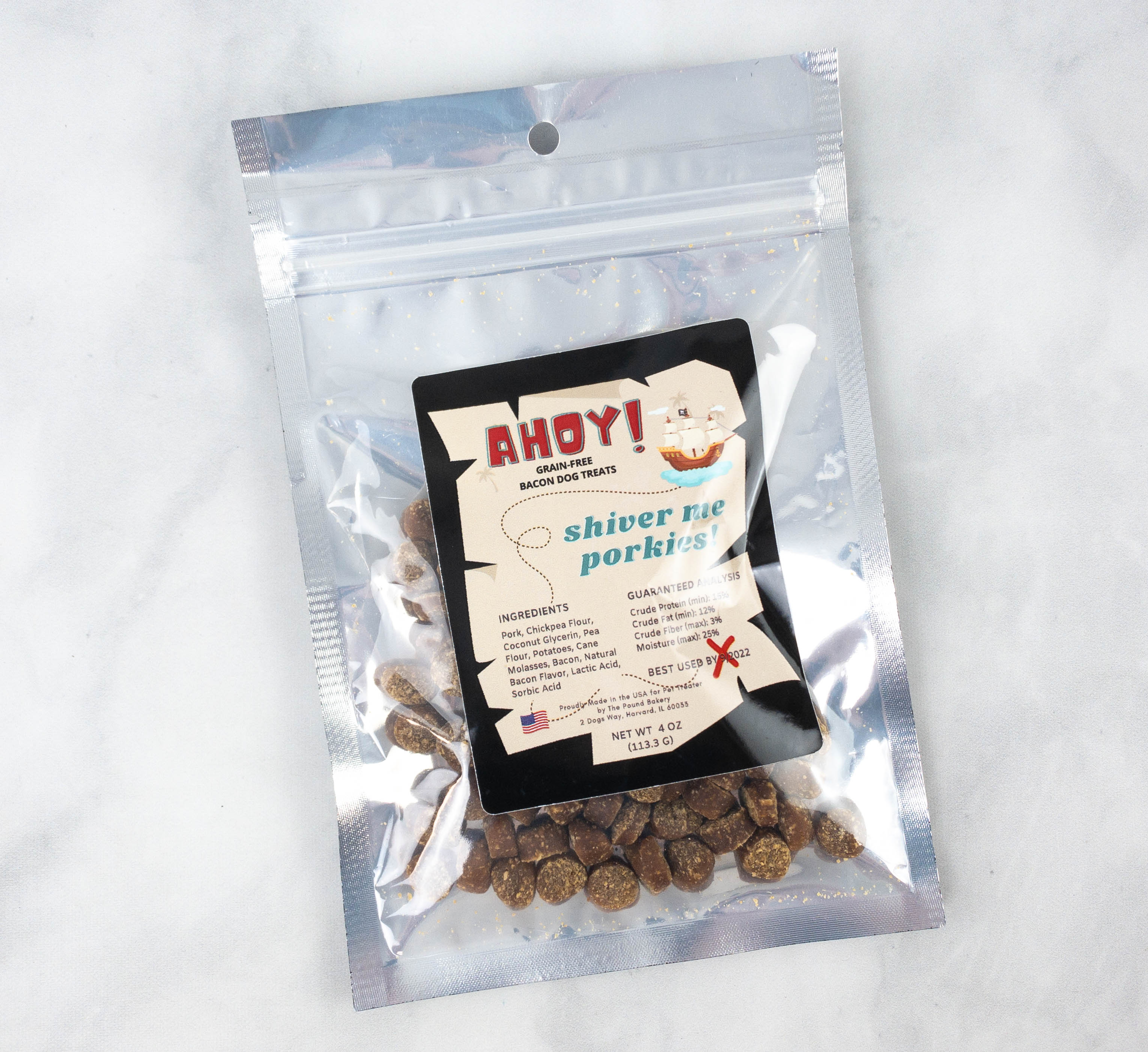 Ahoy Bacon Dog Treats. These made in the USA treats are made with protein-rich pork and flavored with delicious bacon. They are grain-free as well!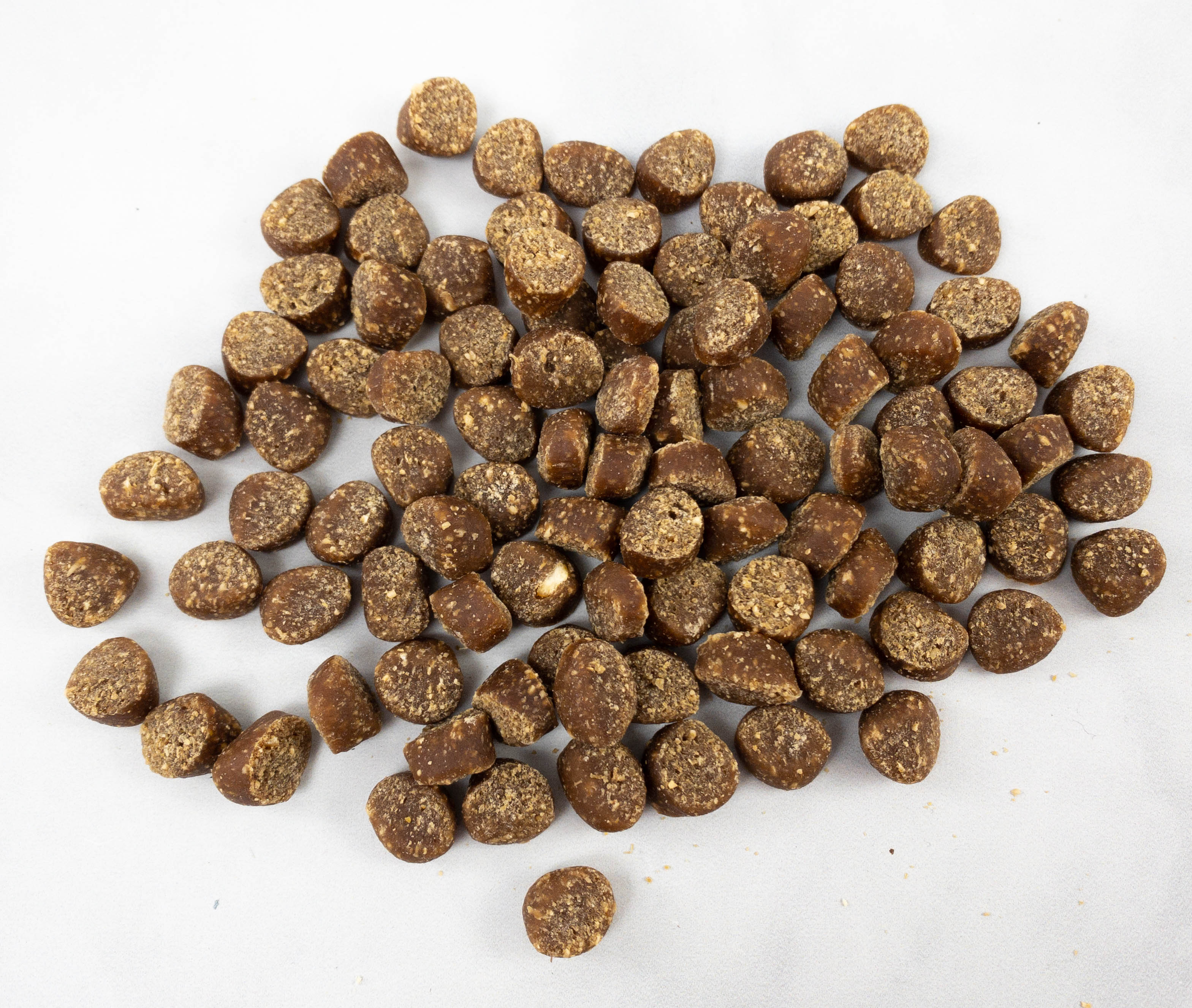 These bite-sized pieces can be served as a snack or as a reward. They are also crunchy!
Dean enjoyed this month's treats and pirate toy!
This month's Pet Treater Dog Pack is a good one! There were pirate inspired items and my pups enjoyed them all, from the toy to the treats. The toy is a plushie with a squeaker and so far it's holding up well! Among the treats, my pups loved the bacon-flavored treats the most. The bandana is also a nice inclusion! This small pack is great for starters and to supplement other subscriptions, but if you want a bigger box (and more toys and treats!) for your pets, you can also consider the Deluxe Dog Pack!
What do you think of this month's Pet Treater Dog Pack?