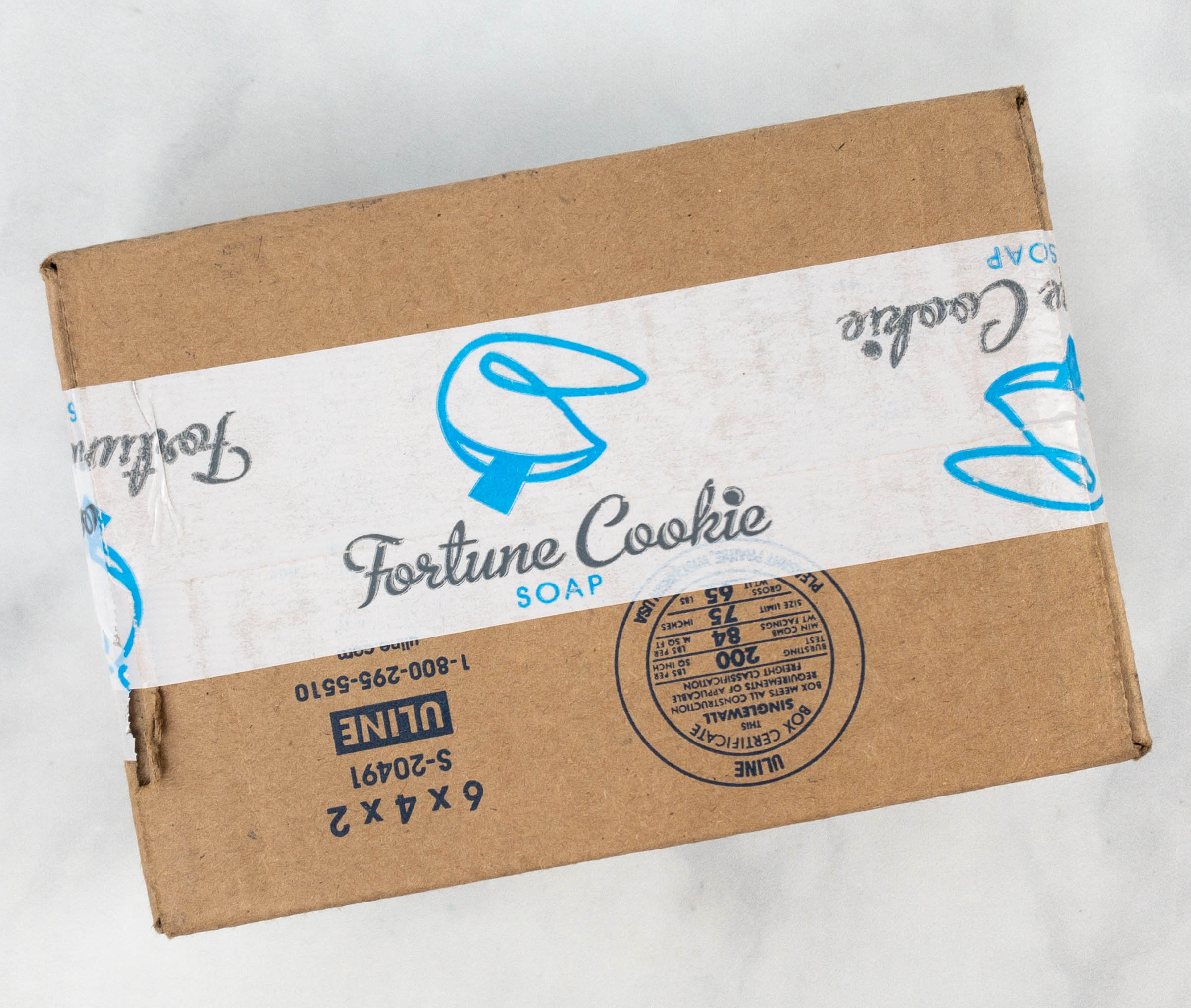 The FCS of the Month Club is a monthly subscription from Fortune Cookie Soap that features goodies from FCS. The box is now $16.95 a month with free shipping. You can also subscribe just quarterly. With your subscription you'll also receive a $10 coupon to FCS. Their shipping is $7.95, so it's a bit of a discount if you want to purchase a full-size item.
The box is well-packed, ensuring that the contents arrive in perfect condition.
Everything came wrapped in pink paper.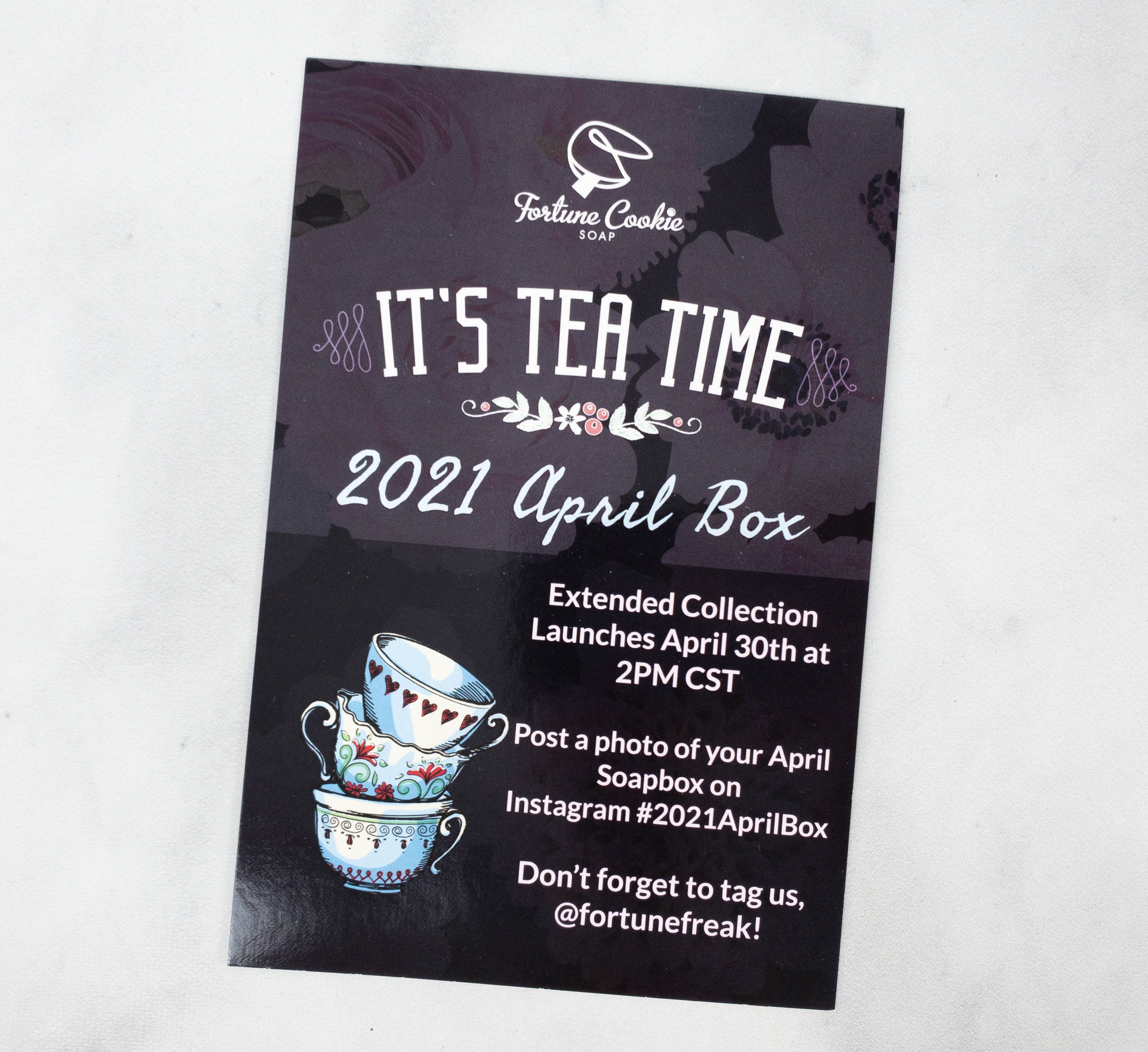 This month's theme is It's Tea Time! Inspired by the Urban Dictionary term meaning gossip or the scoop!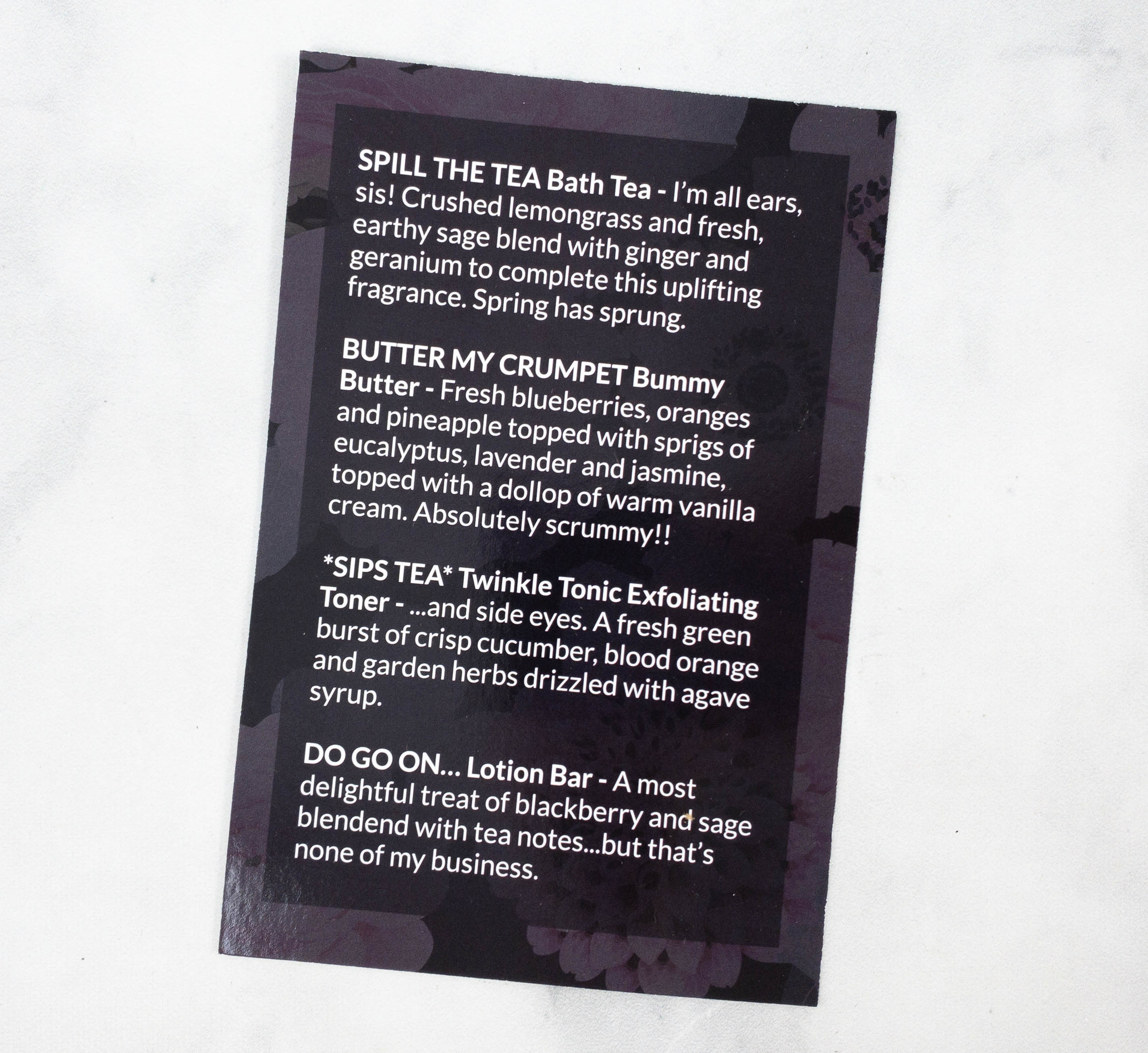 At the back of the card is a list of the items in the box, along with a brief description for each.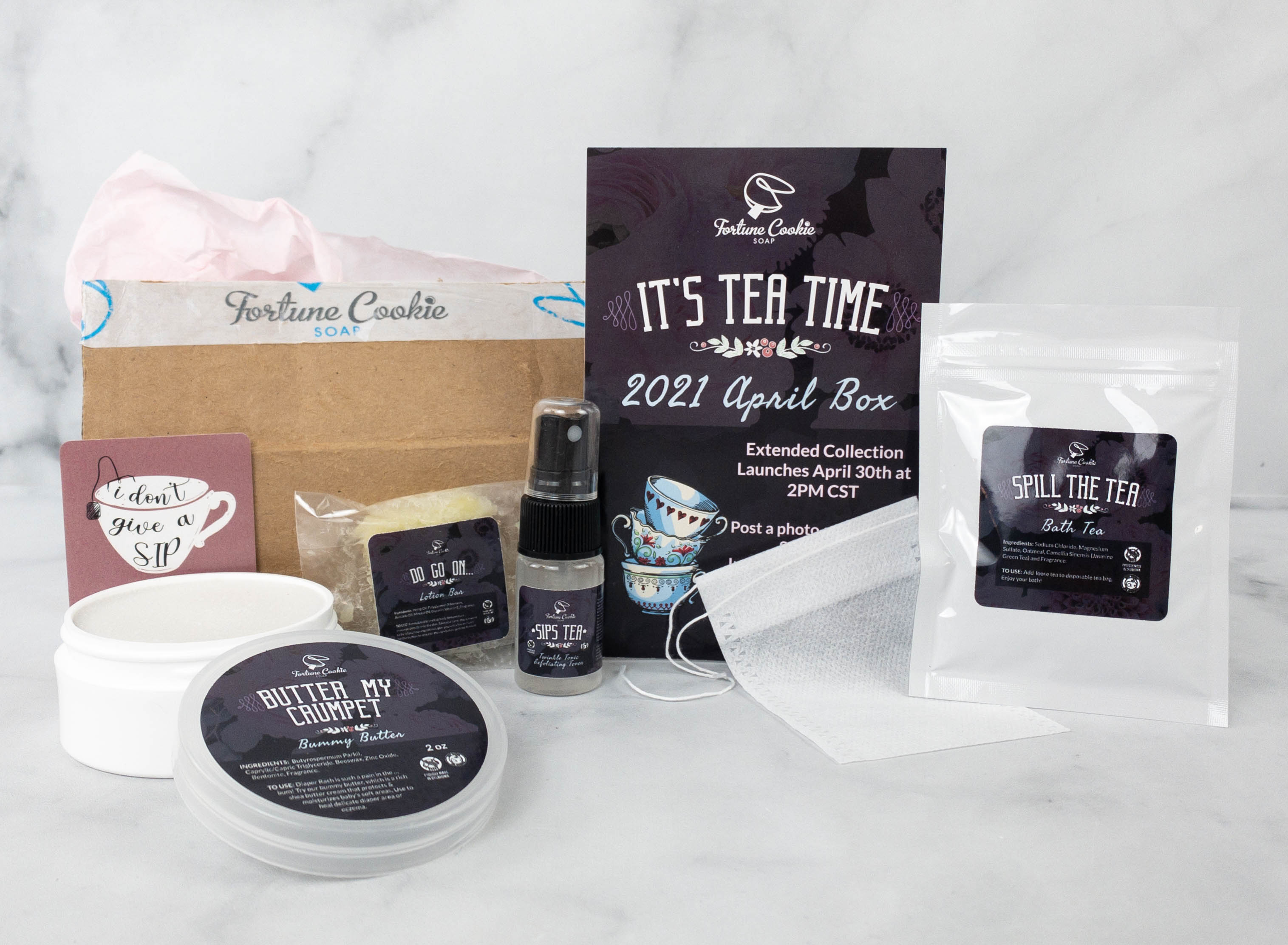 Everything in this month's box!
The little sticker says…
I don't give a sip.
Spill The Tea Bath Tea. This is so cute! It's a bath tea, packed in a little teabag that you can dunk in your tub. It has an uplifting spring-inspired scent, with crushed lemongrass, earthy sage, ginger, and geranium.
Do Go On Lotion Bar. Made with hemp oil and avocado oil, here's a lotion bar that keeps the skin smooth and nourished. This is a good alternative for lotions in a bottle because it means less waste!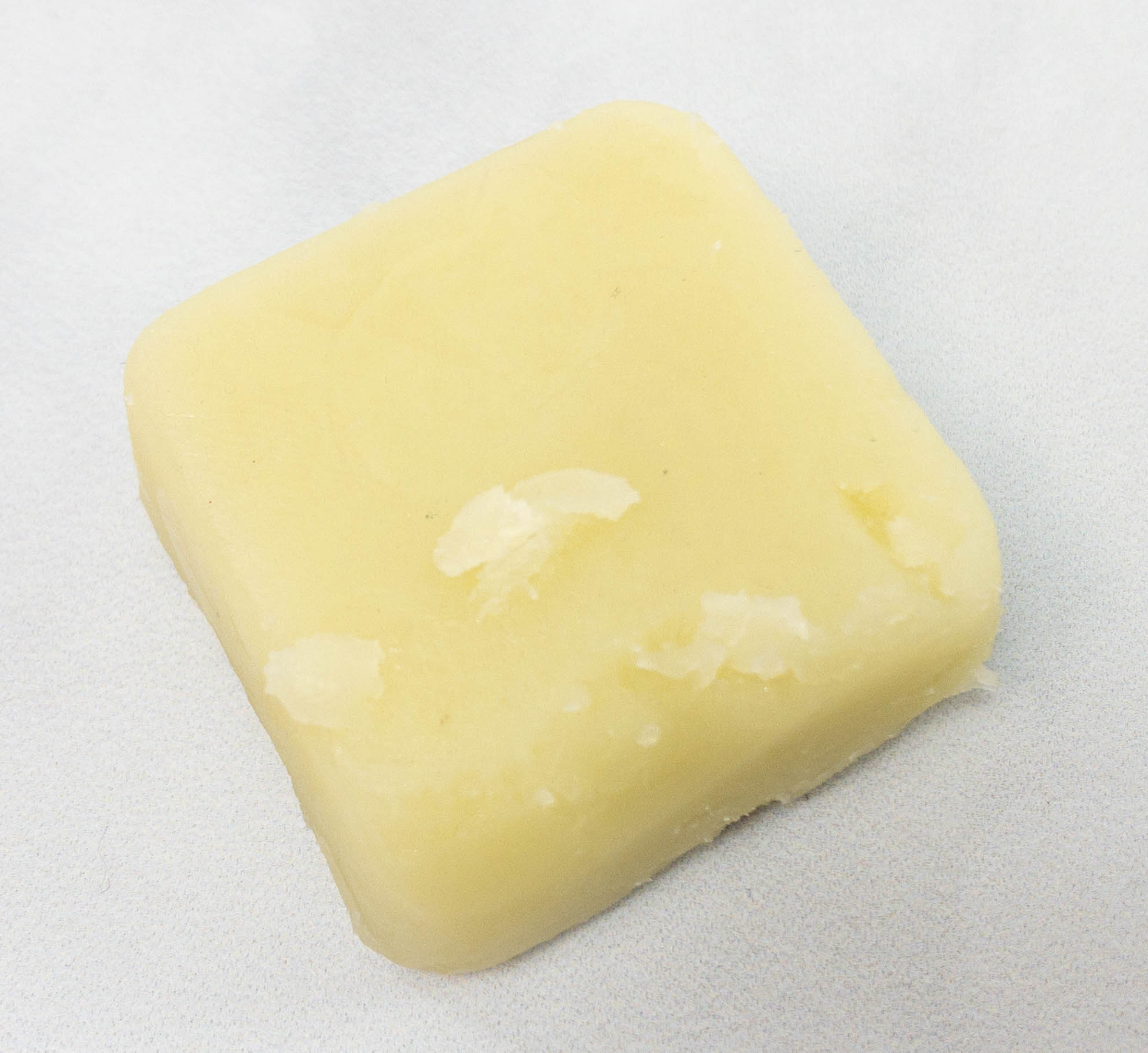 It looks like a small bar of soap but it's softer and delicate. To use, just warm it in your hands and rub the melted lotion onto your desired area. This is great to use right after shower. It also smells so good because of its blackberry, sage, and tea notes.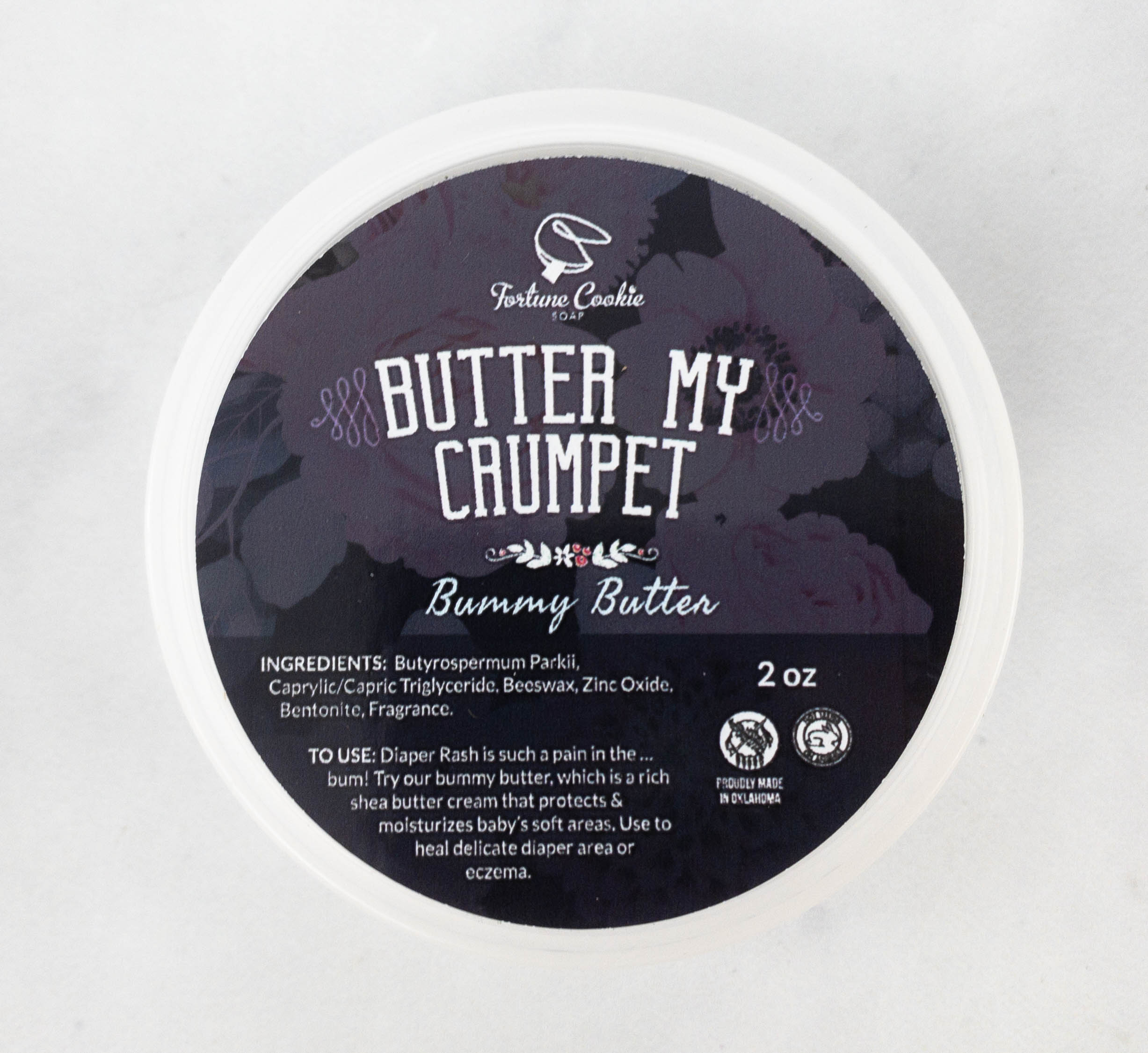 Butter My Crumpet Bummy Butter. Butter My Crumpet is such a witty name for this diaper rash cream! The formula is packed with shea butter, coconut oil, and beeswax which are known for their moisturizing properties. However, it also contains zinc oxide which stains clothes. I'm all for double duty products, but I don't think diaper rash cream is it. So, this is just weird.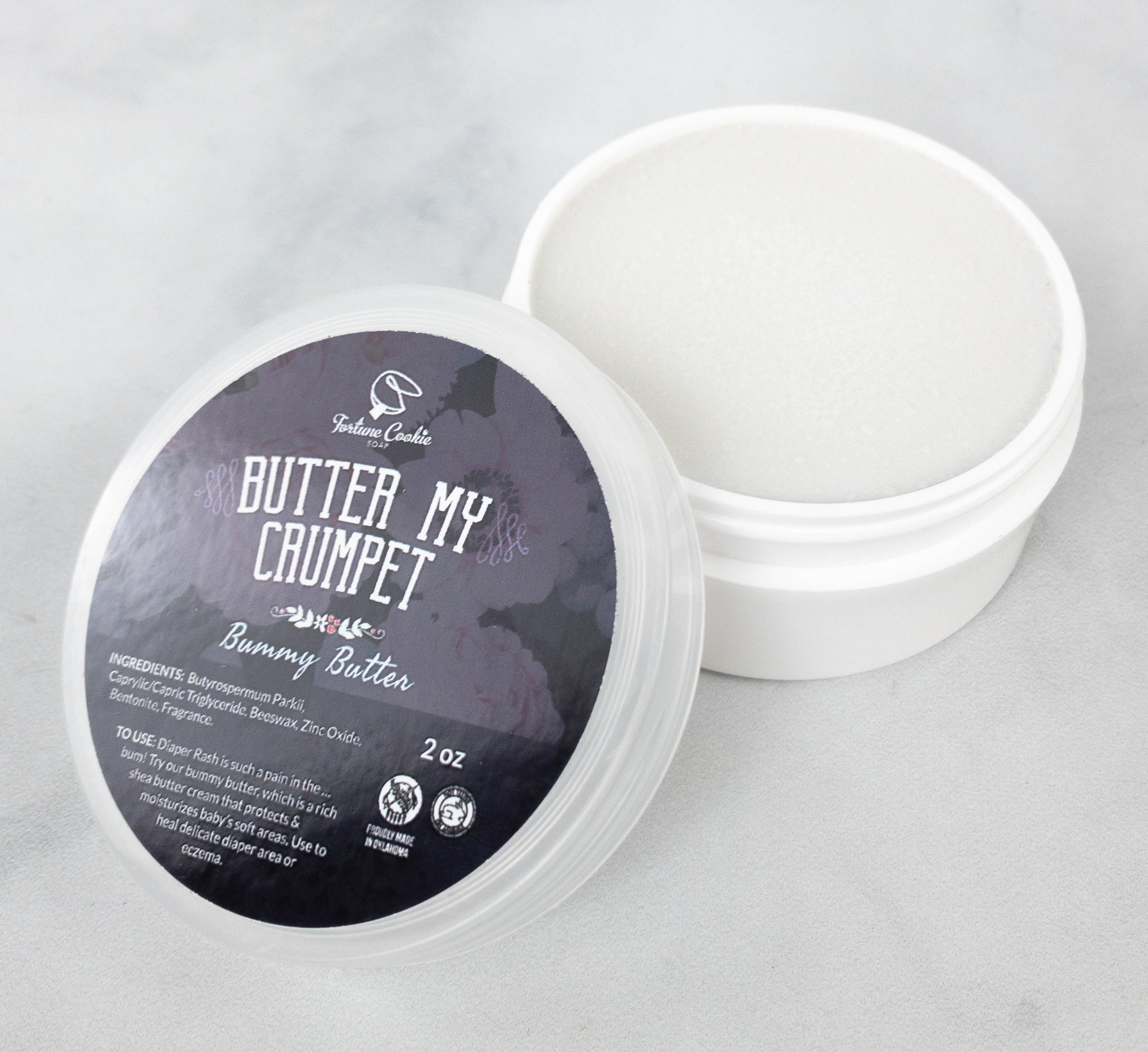 Scent notes include fresh blueberries, oranges and pineapple, sprigs of eucalyptus, lavender, jasmine, and warm vanilla cream.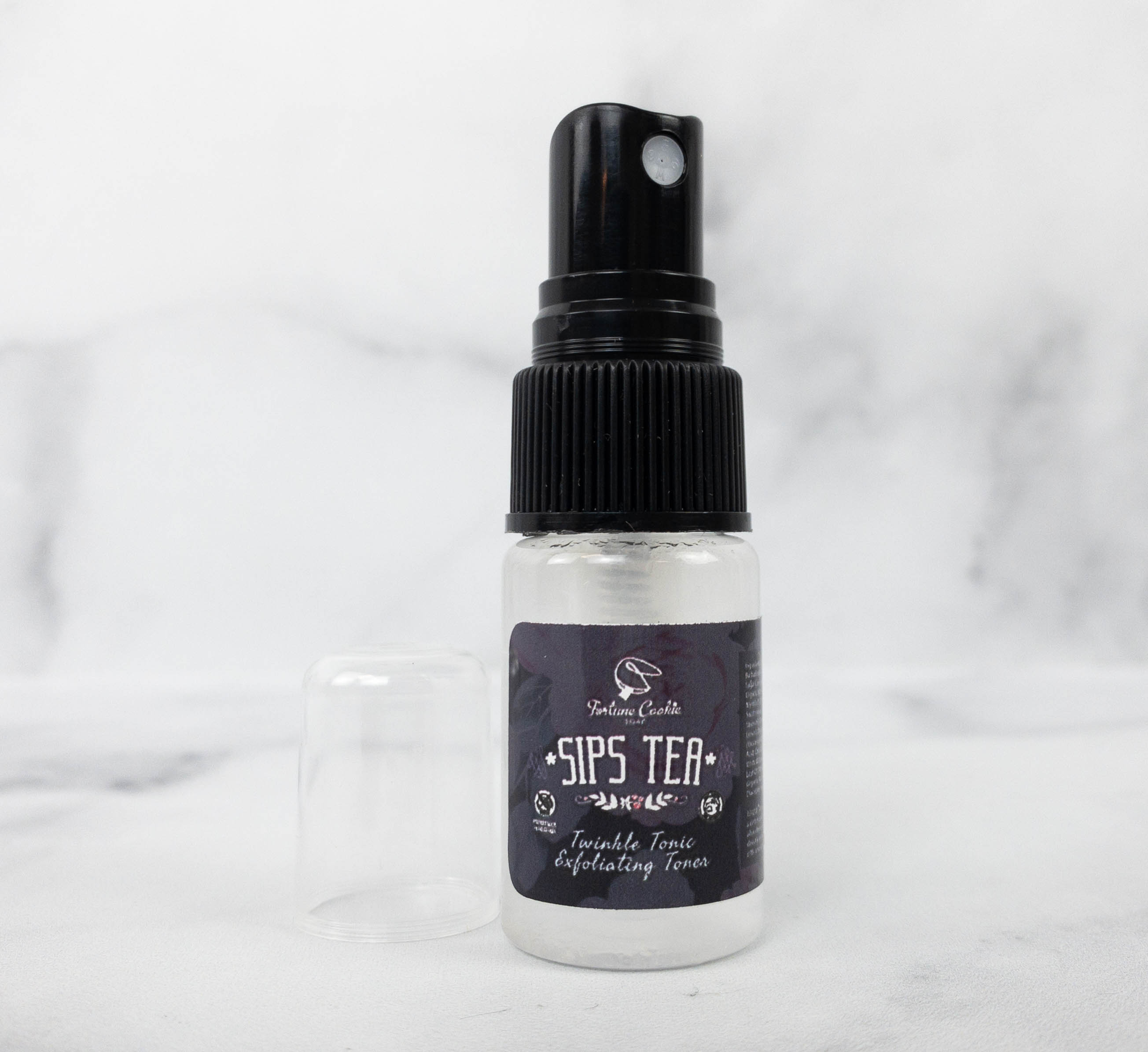 Sips Tea Twinkle Tonic Exfoliating Toner. To keep the skin smooth and supple, here's an exfoliating toner made with alpha hydroxy acids, organic white willow bark extract, organic aloe leaf juice, and tea tree essential oil. It gets rid of dead and dry skin cells without irritating the skin. The scent is nice, featuring notes of crisp cucumber, blood orange, garden herbs, and agave syrup.
Time to spill the tea: FCS Soap Box is always packed with pleasant-smelling products I simply can't get enough of! I like the bath tea and the exfoliator, but my favorite is the lotion bar. It's more eco-friendly than lotions in bottles, and it's also light but nourishing. It's weird to get a diaper rash cream in this box intended for adults though. Still, the other items are good and the "tea" references in the box had me smiling! For those who aren't familiar, this internet slang word has been going around for years and it's equivalent to the "scoop" or "gossip". Also, "spill the tea" was originally "spill the T" (the letter T meaning truth). Except for one item, this is a good box overall.
What do you think of this month's FCS The Soap Box?
Visit Fortune Cookie Soaps – The Soap Box to subscribe or find out more!