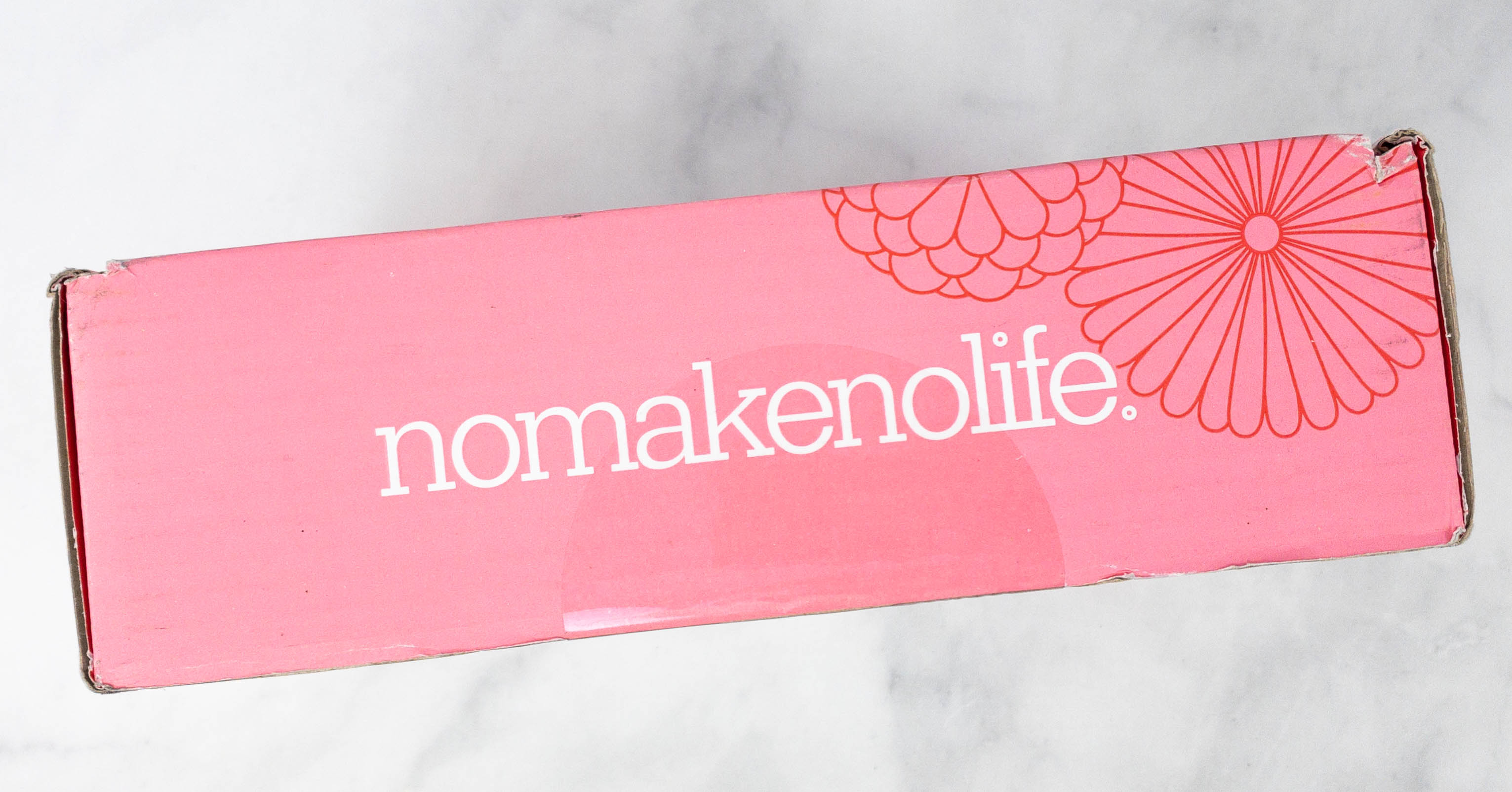 nmnl (nomakenolife) is a monthly beauty subscription box by the brains behind Tokyo Treat and Yume Twins. Each box has 8-9 Japanese and Korean beauty items, which may include skincare, makeup, hair care, bath & body items, and beauty tools. The subscription is $35 per month, but it can go lower if you subscribe to a longer subscription plan. It's $33.5 per month on a 3-month prepaid plan, $32 per month on a 6-month prepaid plan, and $31.5 on a 12-month prepaid plan.
Nomakenolife's subscription box made the list in our 2021 readers' choice picks of best makeup subscription boxes!
DEAL: For a limited time only, use the coupon code MAYBELLINE to get FREE Sailor Moon x Maybelline Bonus!
Monthly plan: FREE Sheet Mask!
3 month plan: FREE Sailor Moon x Maybelline Hyper Sharp Liner!
6 month plan: FREE Sailor Moon x Maybelline Lashionista!
12 month plan: FREE Sailor Moon x Maybelline Matte Ink Lip Ink!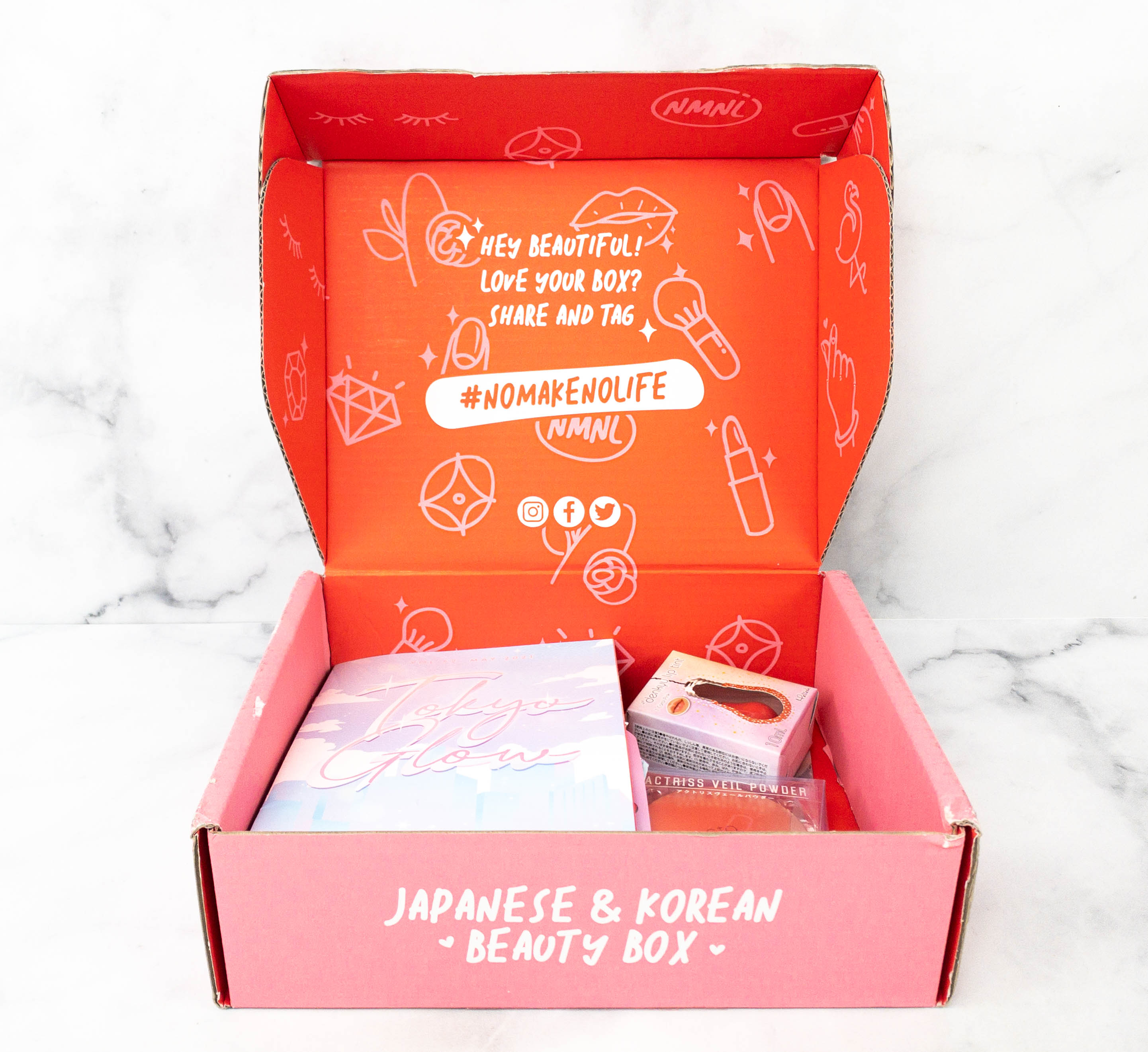 The items were packed in a pink box.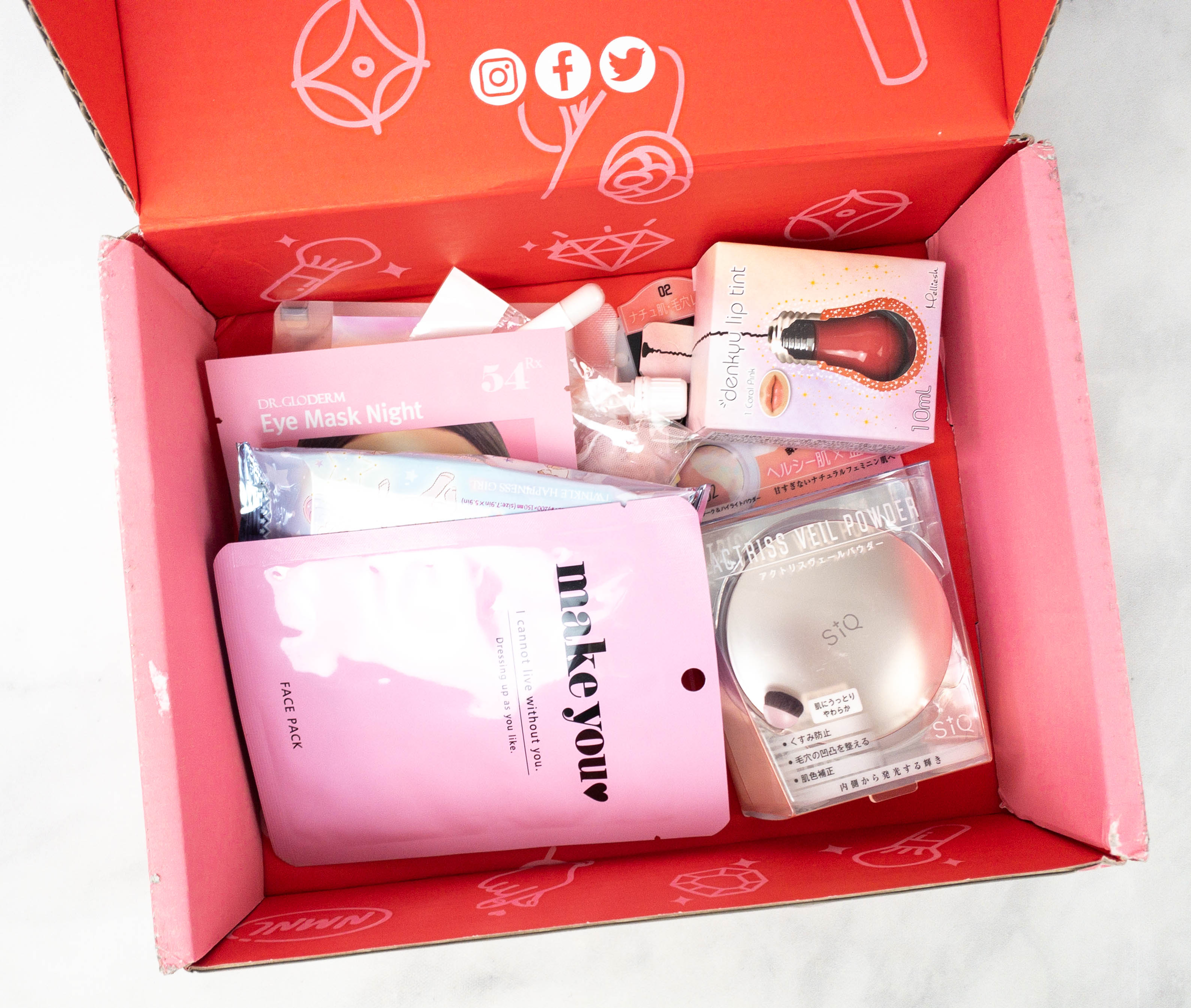 There were no fillers inside but everything arrived in great condition.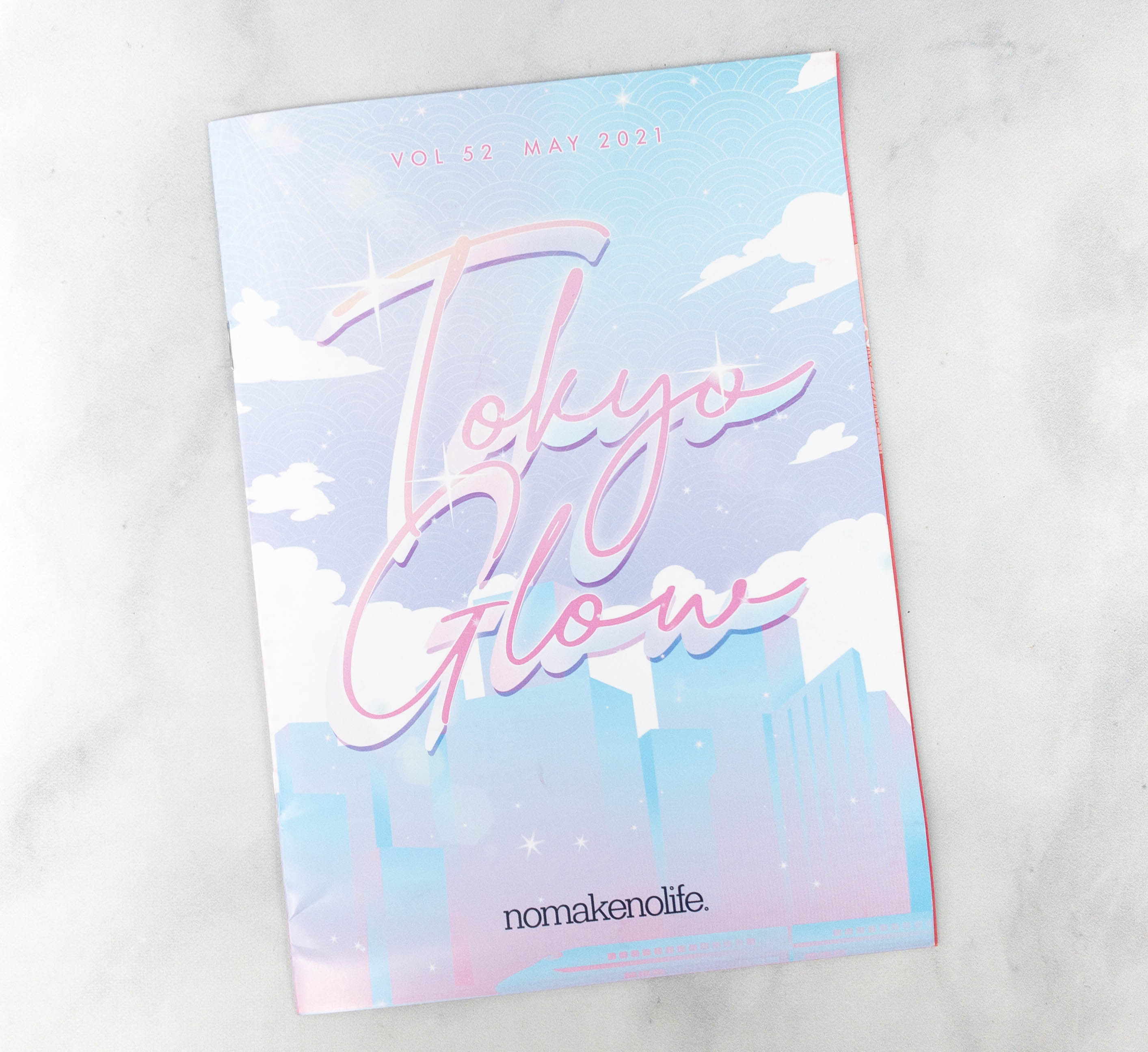 There's a mini-magazine included in the box!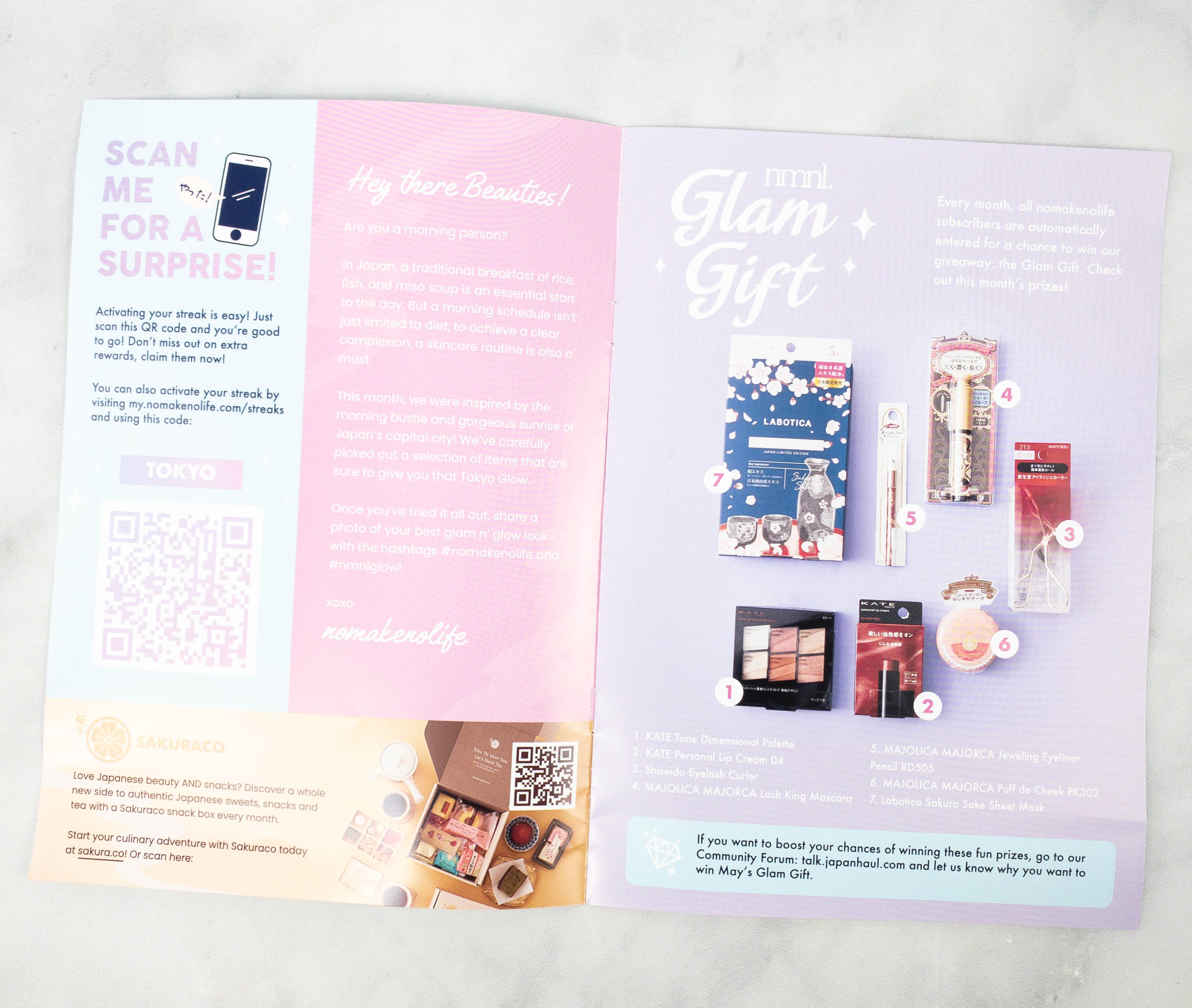 There's a message from nmnl, as well as a note about how to get a chance to win extra goodies from them by activating your streak.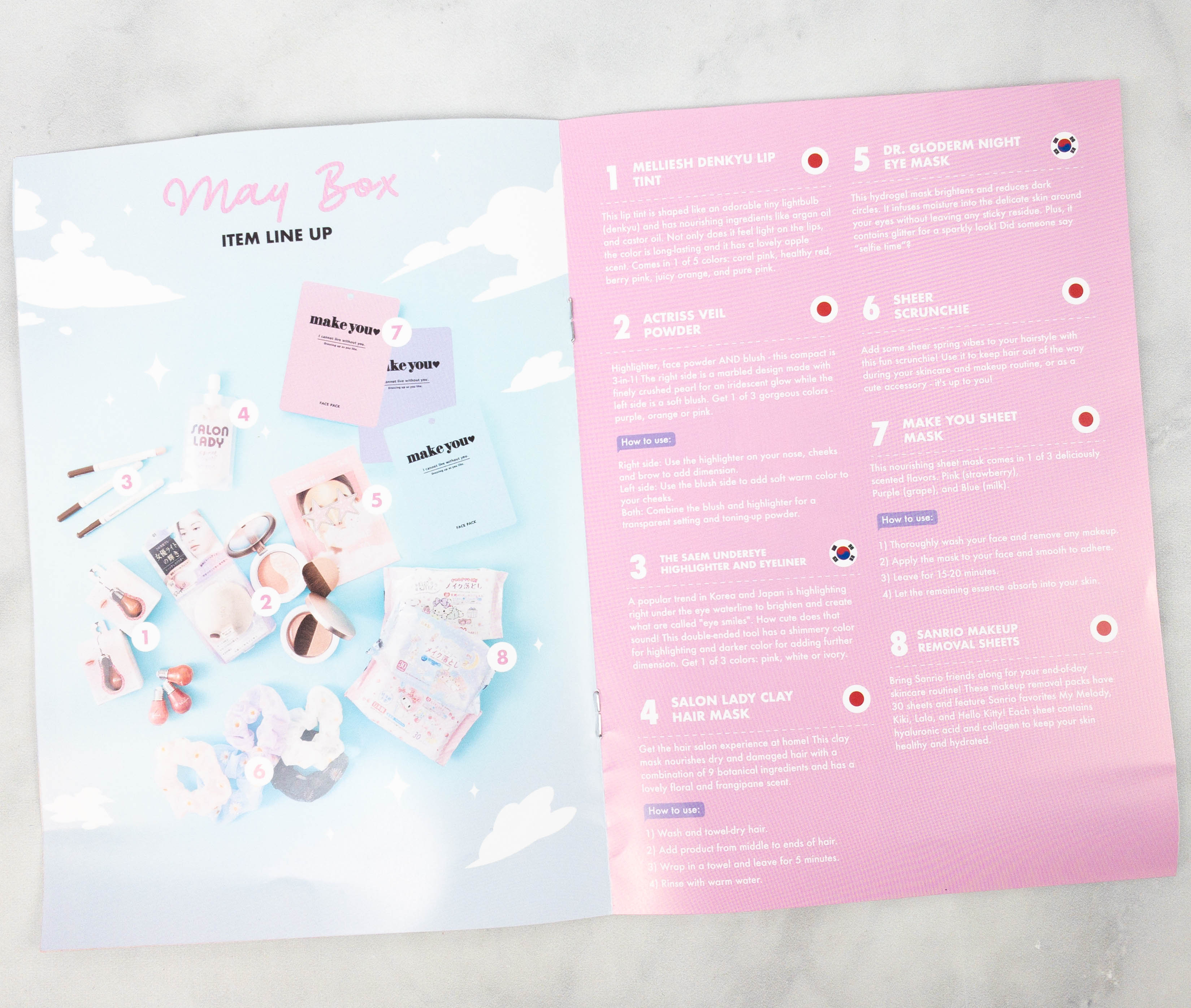 Of course, there's a list of items inside the box. They also included a group photo!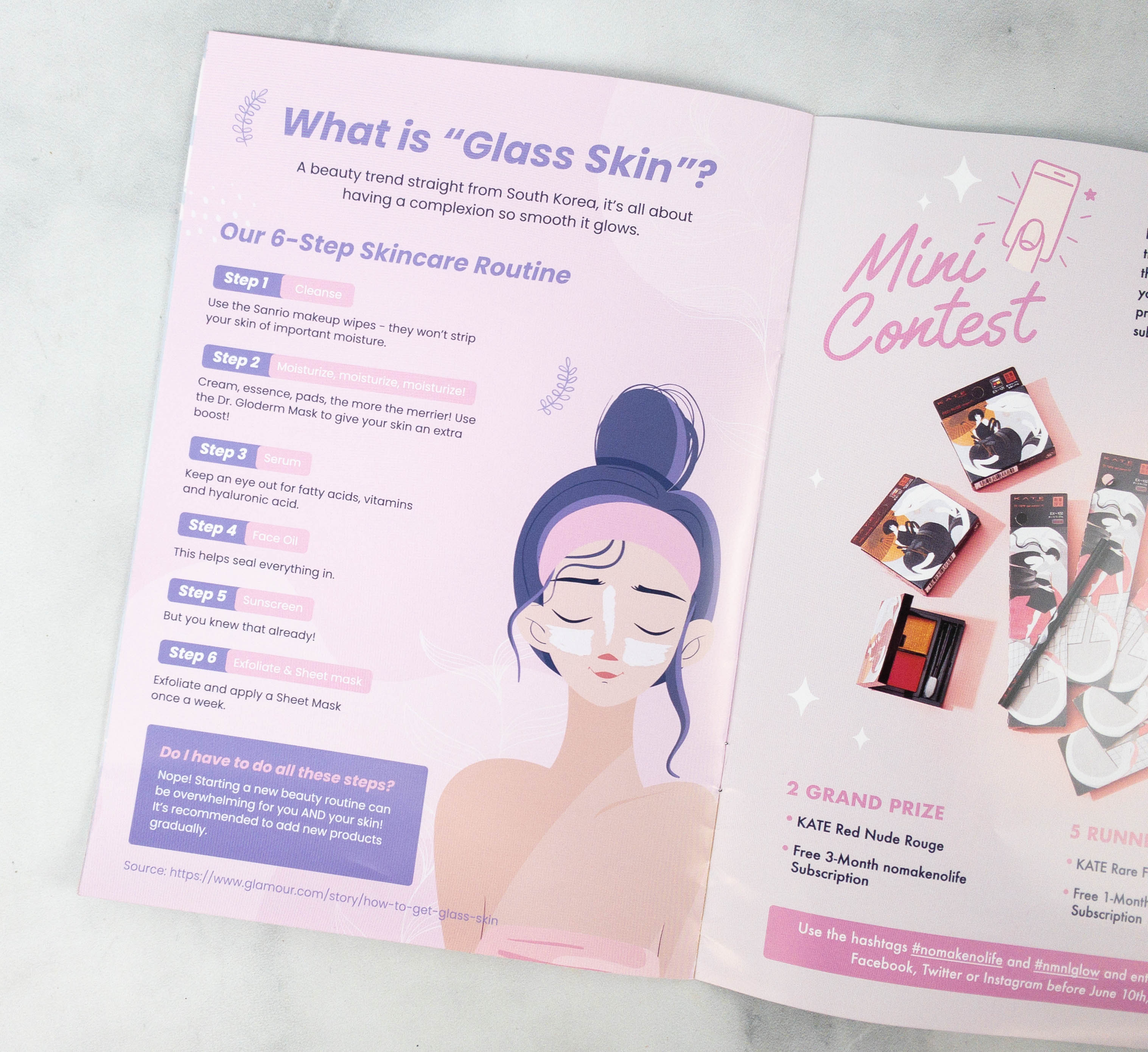 Here's a feature on what "glass skin" is!
A beauty trend from South Korea, it's all about having a complexion so smooth it glows.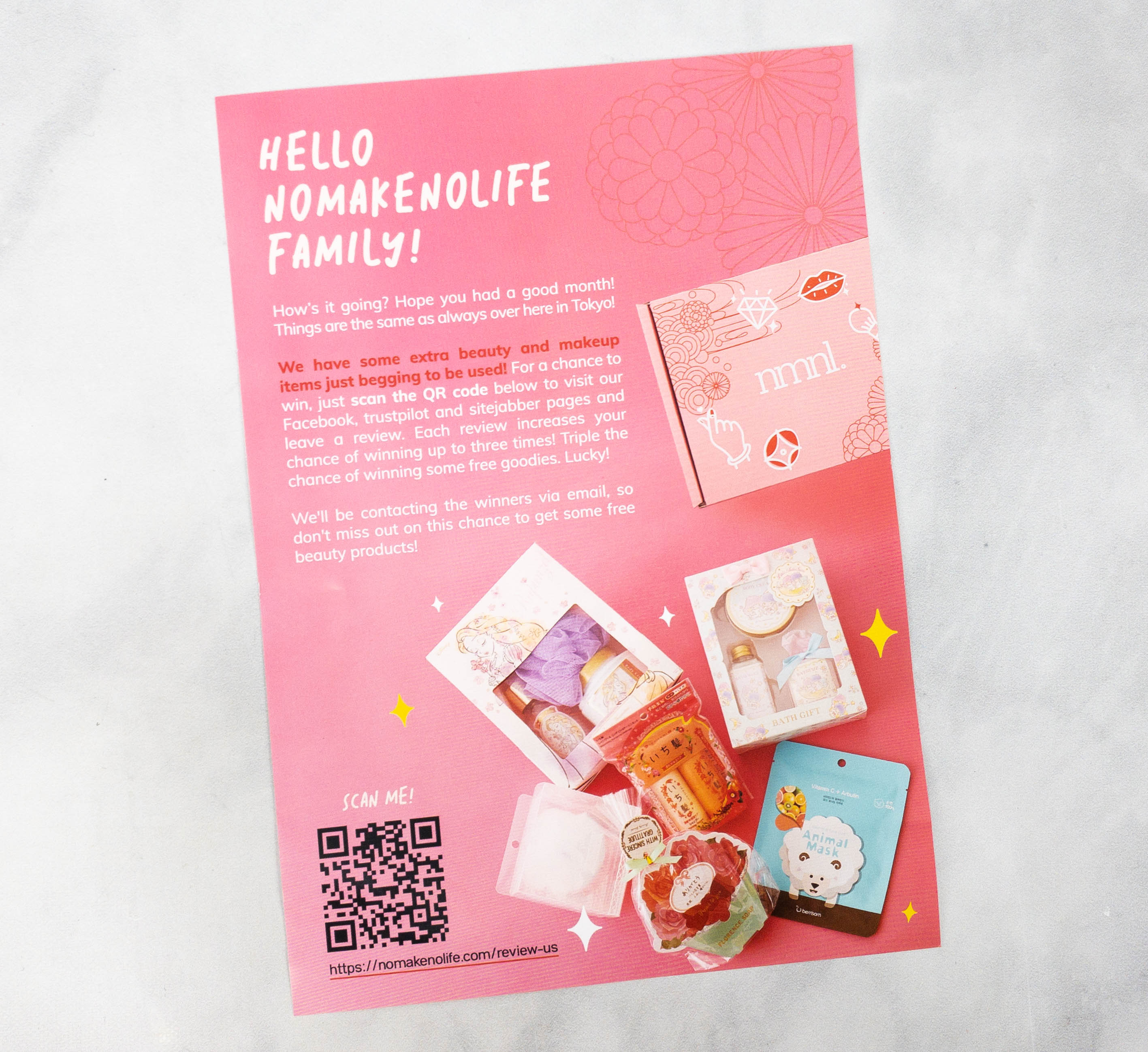 They also encourage us to leave reviews to get a chance to win extra beauty and makeup items. The complete instructions are listed on the card.
Everything in my box!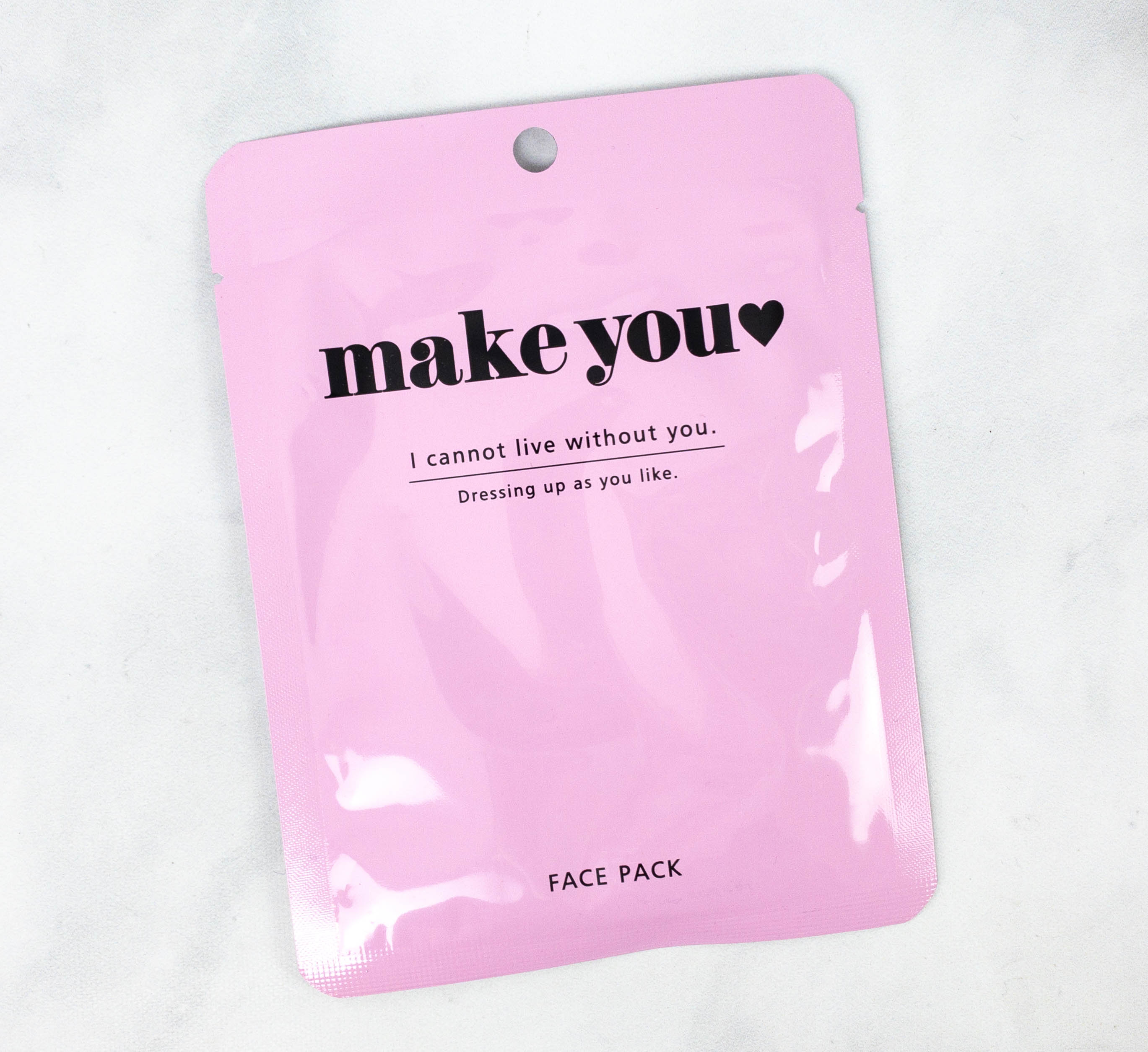 Make You Sheet Mask. It's a scented sheet mask that came in a cute pink packaging. You can pop it in the fridge before using to make it feel extra refreshing when you put it on! The sheet mask is also highly hydrating and nourishing, ideal to use whether day or night.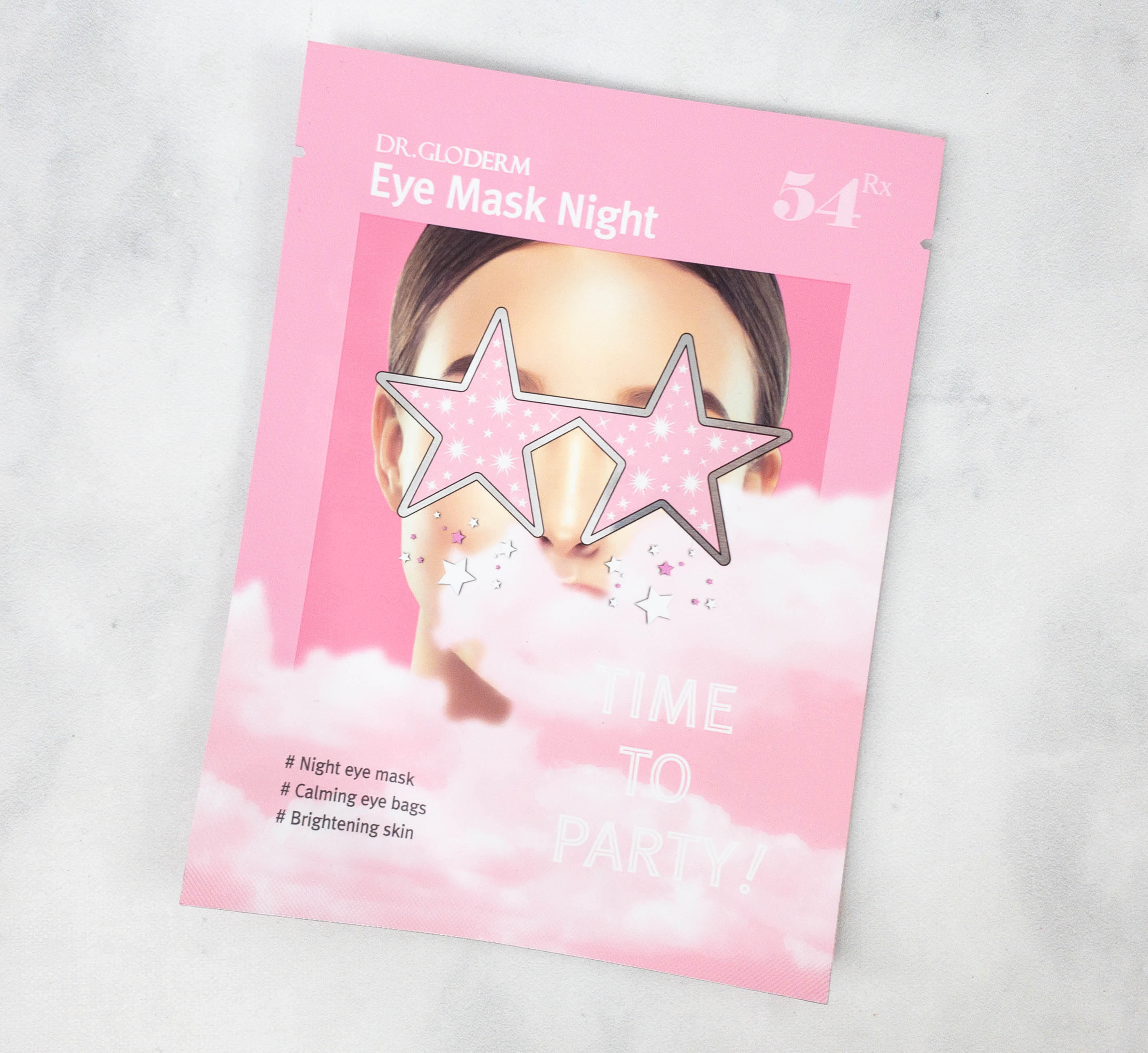 Dr. Gloderm Night Eye Mask. Here's another sheet mask, but this one is intended for the under eye area only. It's easy to use and it's also hydrating minus the sticky feeling. The mask itself is glittery that makes for a fun selfie, but no worries because the glitters don't transfer on your skin.
Sanrio Makeup Removal Sheets. These makeup removing wipes are gentle on the skin! They help remove stubborn makeup but they are not drying because they are infused with collagen and hyaluronic acid. Each sheet is also damp enough to cover my whole face. Another I love is the packaging, as it has pastel colors and features the Little Twin Stars. It's even convenient to bring when traveling!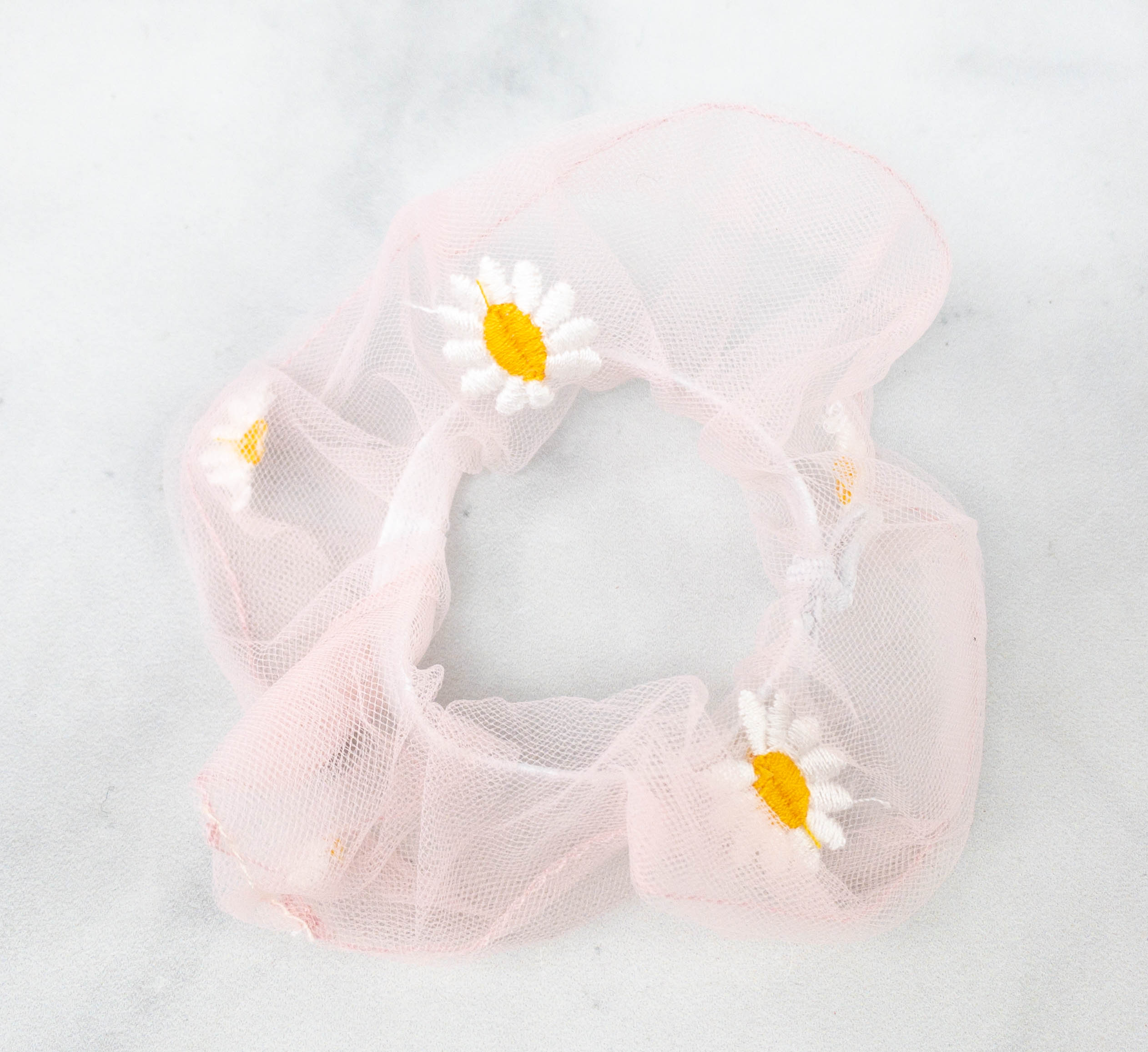 Sheer Scrunchie. They also included a scrunchie in this box! It's made with mesh and also has daisies embroidered on it. This is great to use if you're going for a cute and fresh vibe.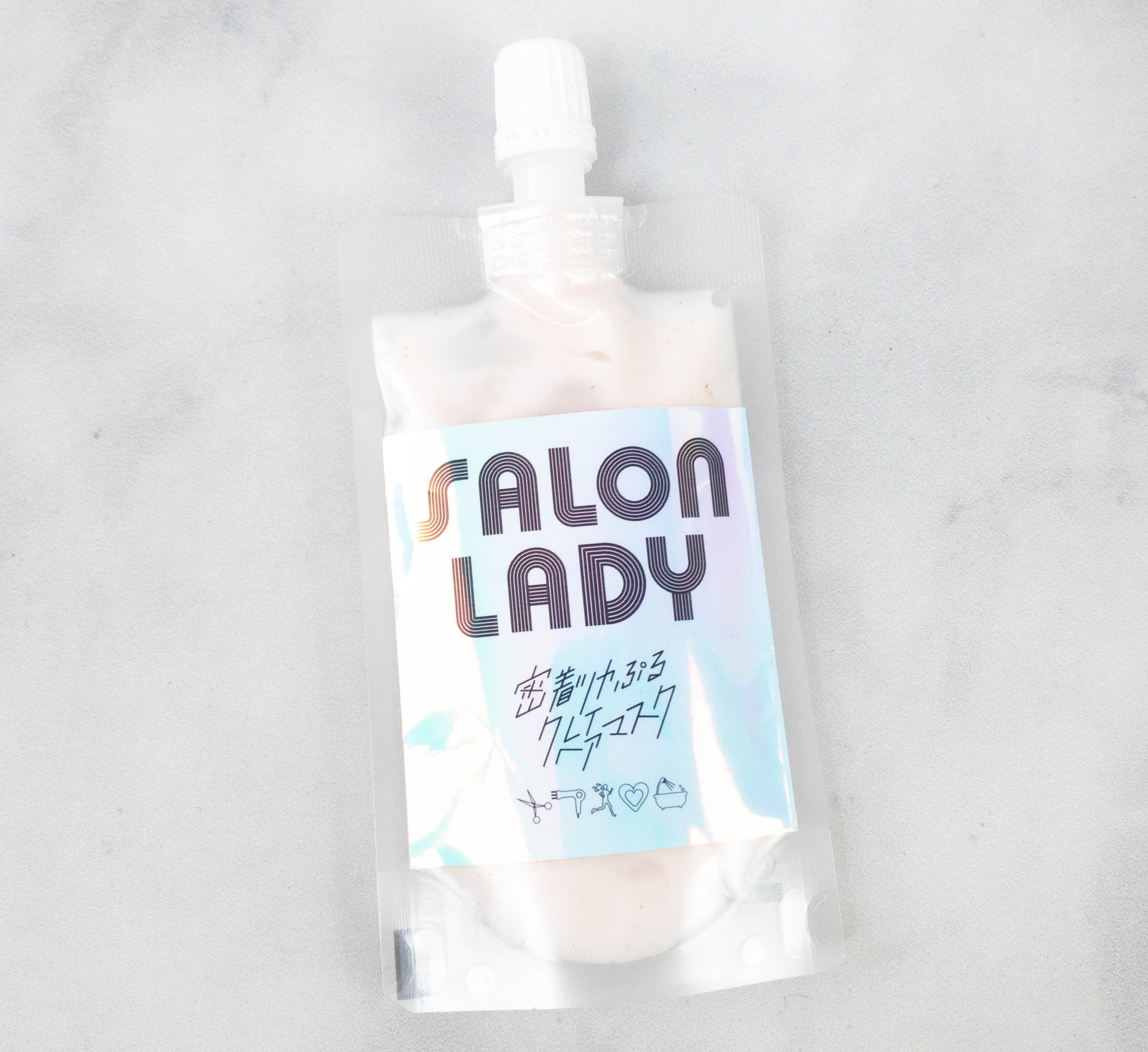 Salon Lady Clay Hair Mask. To keep the hair smooth and soft all the time, here's a hair mask in a pouch with a capped nozzle that makes it travel friendly. This hair mask nourishes the hair by providing hydration and it helps with repairing damage as well. The floral scent as it's not too overpowering but it lasts for a long time!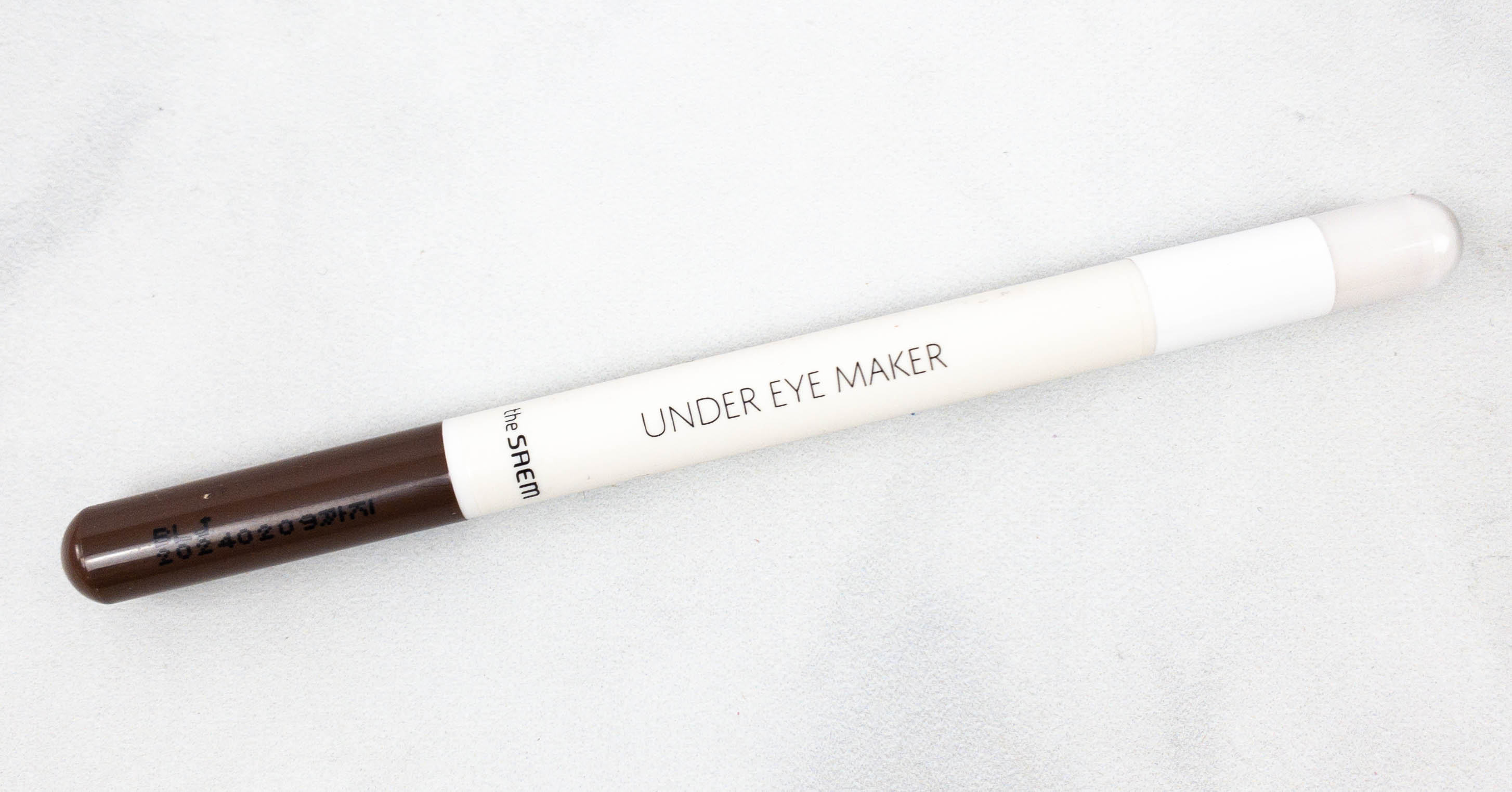 The Saem Undereye Highlighter and Eyeliner. It's a highlighter and eyeliner in one easy-to-carry pencil!
One side has a brown pigment that you can use to define your under eye waterline while the other end has a brightening glittery formula that you can use to highlight that definition and help you create that bigger and bolder looking eyes.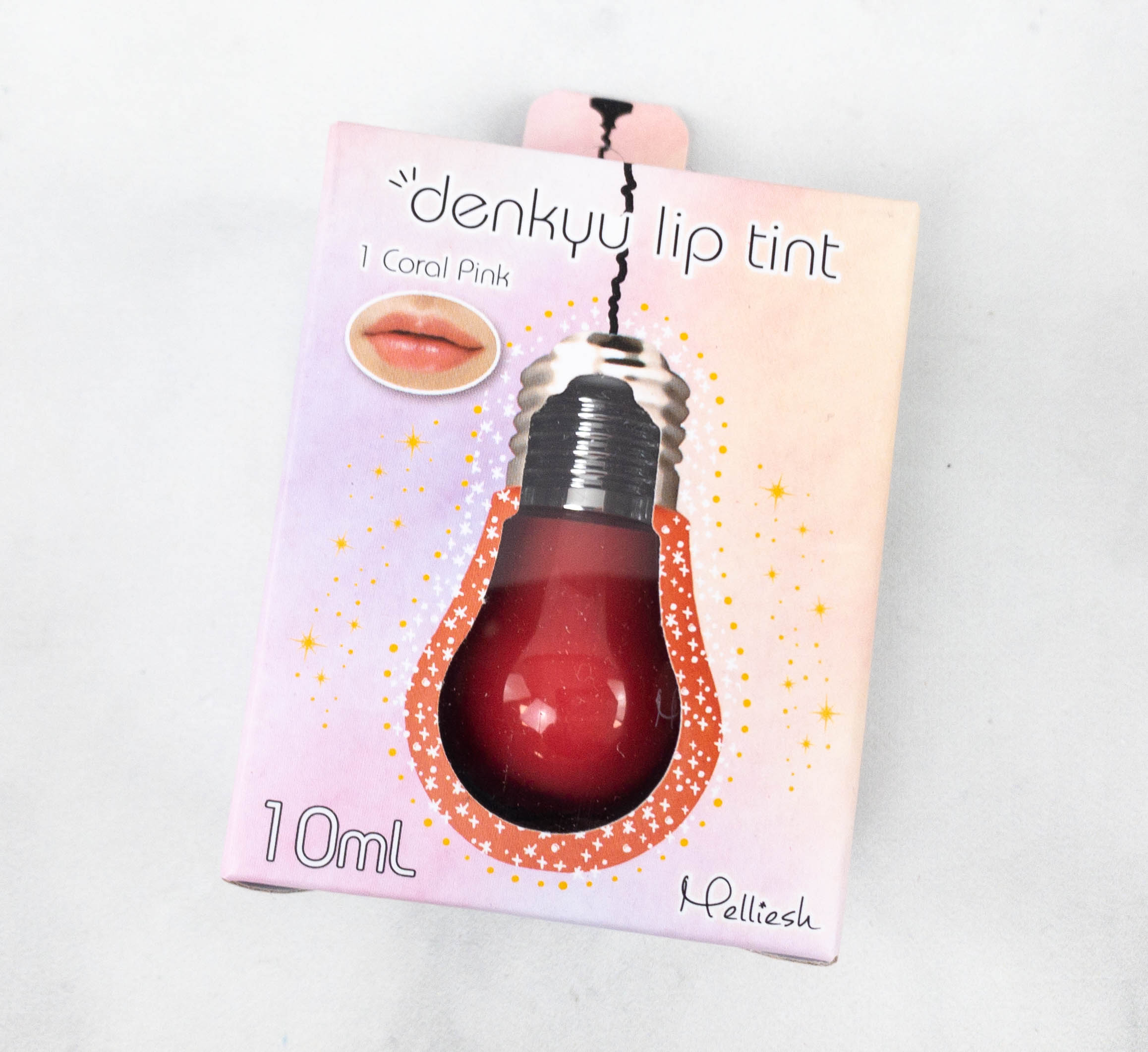 Melliesh Denkyu Lip Tint. The coral pink lip tint comes in a unique bulb packaging!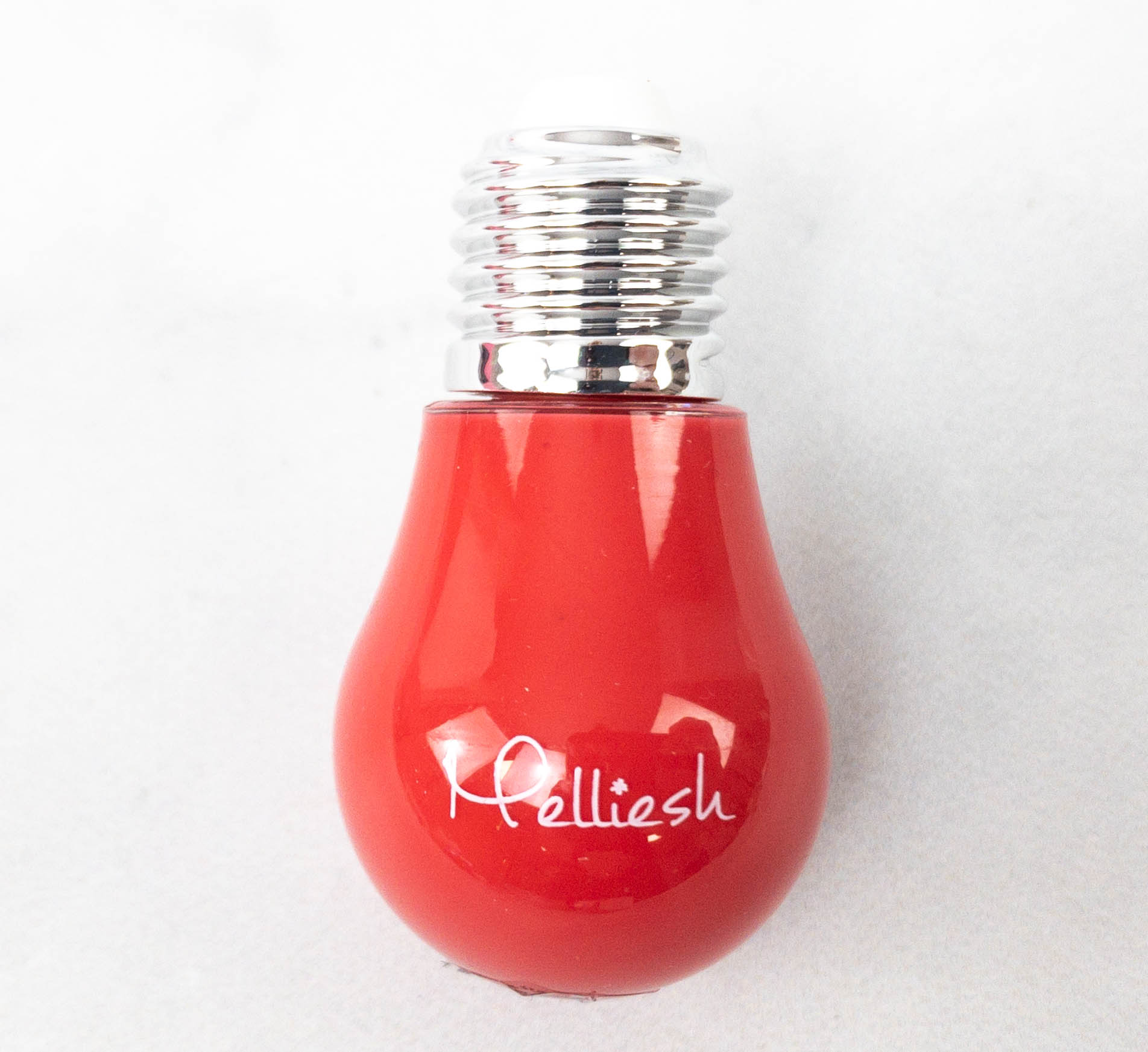 The bulb is transparent so you can clearly see the shade of the lip tint inside.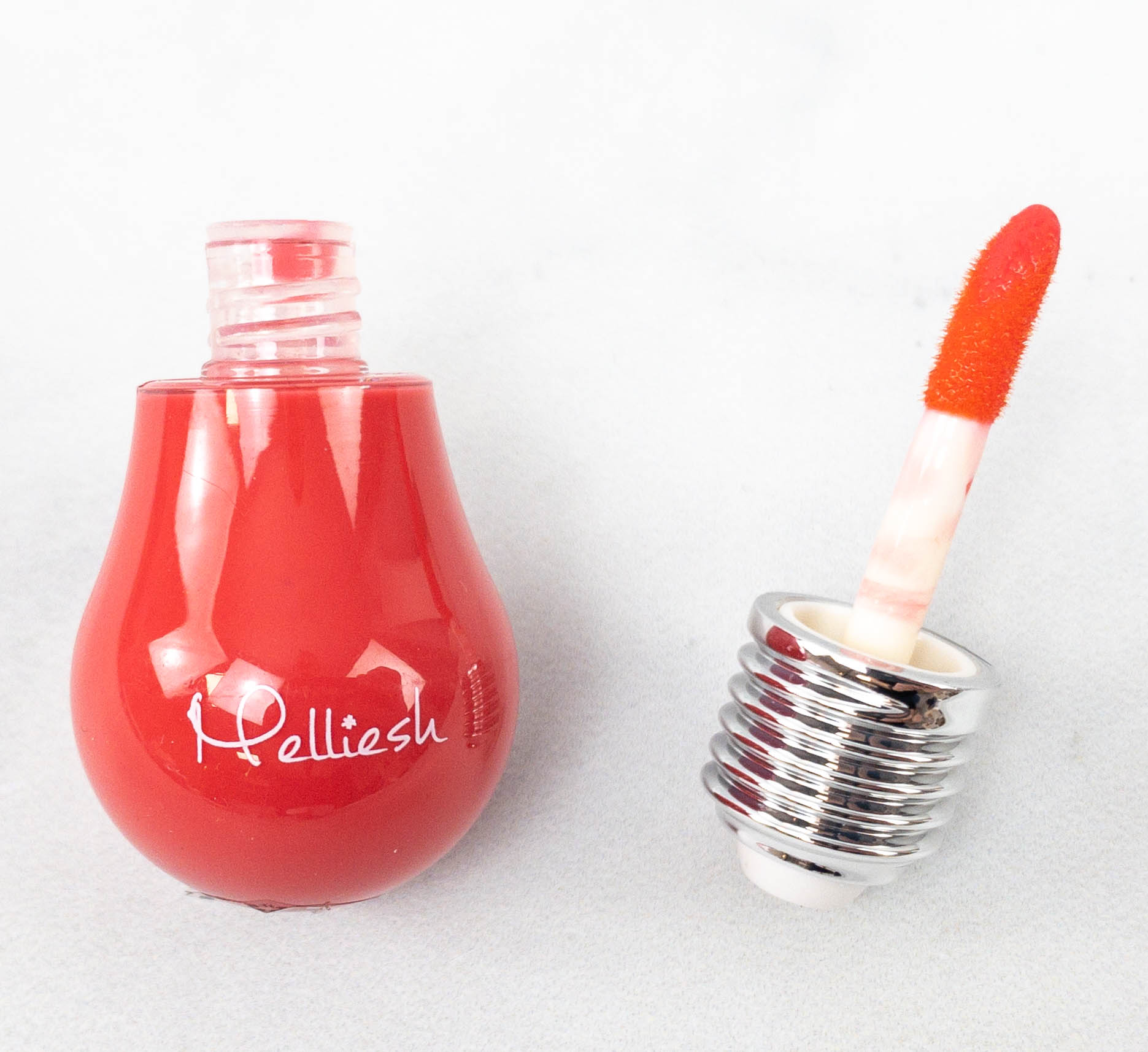 This formula is light and non-drying, making it perfect for everyday use. It comes with its own doe foot applicator and I love that it glides smoothly on my lips. The sheer finish looks great on its own but you can also use is as a topper for other lippies.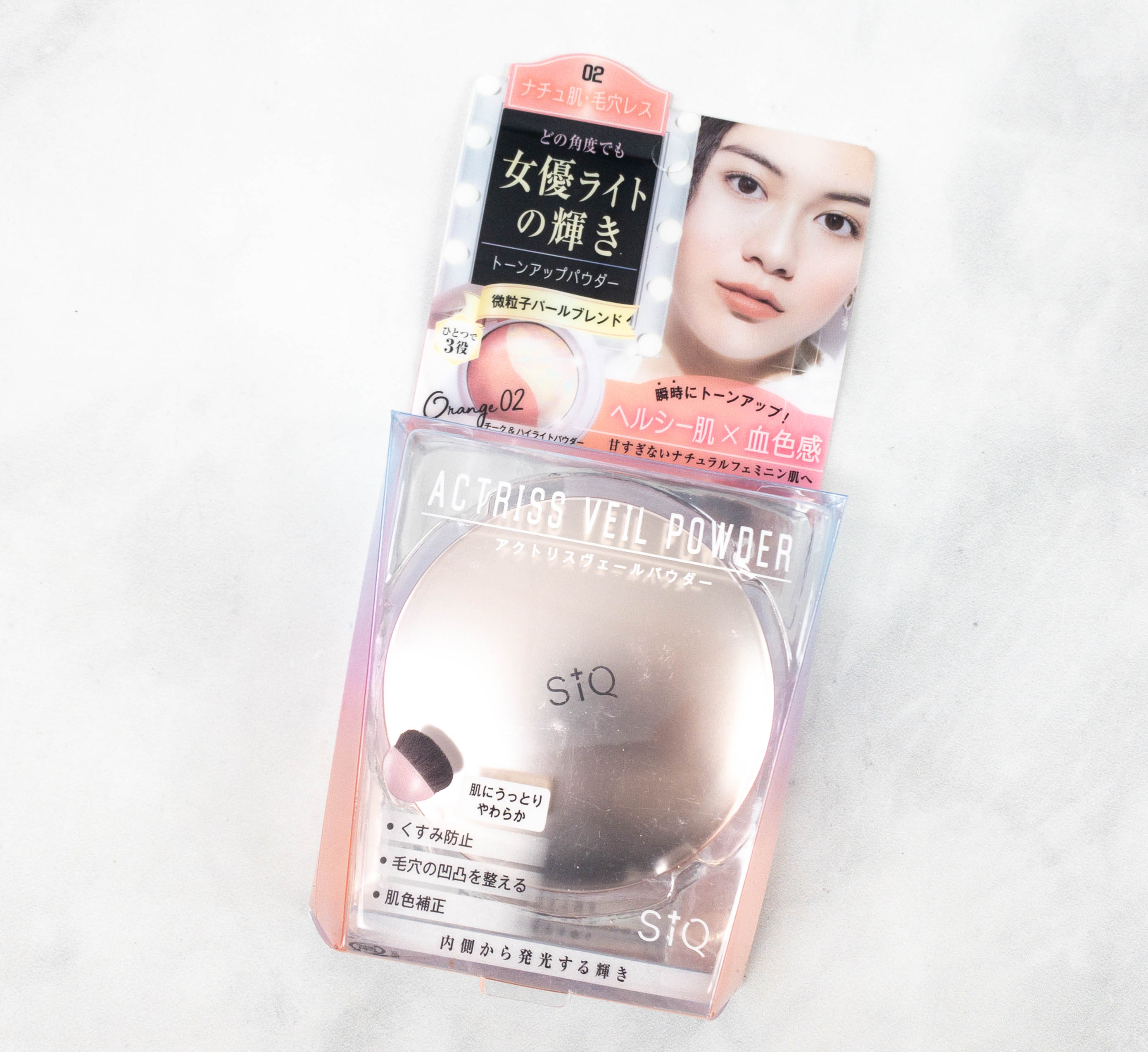 Actriss Veil Powder. Here's another 2-in-1 item, a face palette with a blusher and a highlighter.
The palette came in a compact packaging, with its own mirror!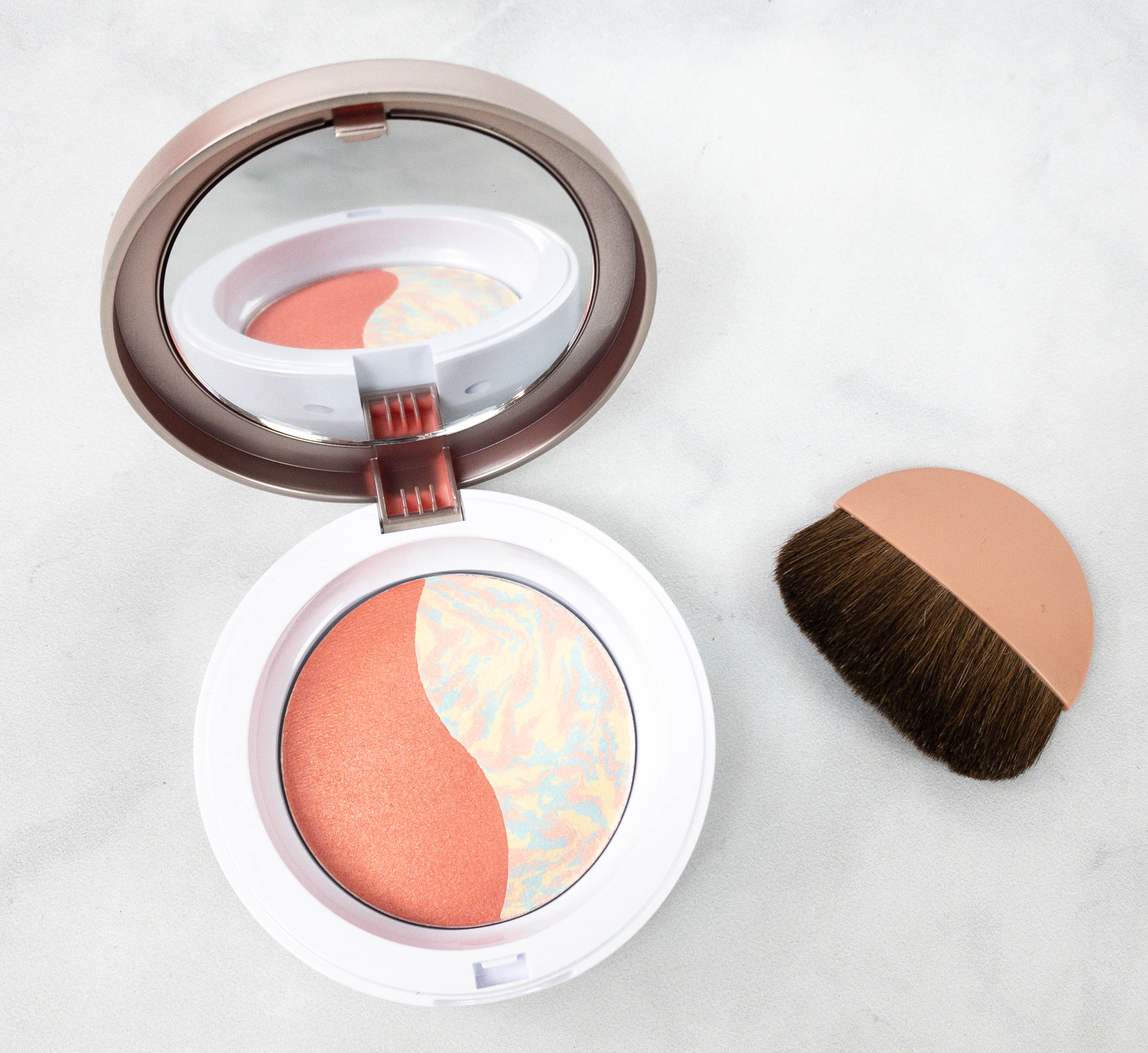 One side has the coral blush and the other side has a powder highlighter that you can apply all over your face by lightly brushing it on to act as a veil and get your skin looking nice and glowing. You can even mix both for a sun-kissed glow!
This beauty box is a great way to discover trendy beauty products from Japan and Korea! For May, I received multipurpose makeup items like the face palette and the highlighter and eyeliner in one pencil. There are also skincare items, including a sheet mask and an under eye mask. There's even a pack of makeup remover wipes that I can easily bring on the go. My favorite among all the items this month is the face palette which contains a blush and a highlighter. They apply smoothly like butter and they easily amp up my daily makeup looks. Overall, this box is a great way to try and experience Asian beauty products! The variety of items is good and you can also expect some of them in cute packaging!
What did you think about this month's nomakenolife?