Carne Collective launches the Father's Day Box – for dads who love premium Argentinian beef! This limited edition box is $199, and includes 11lbs of Carne Collective's finest beef cuts!
Give your dad a gift he won't soon forget. Our Father's Day Box was made for a true carnivore! With 12 cuts of Argentina's finest beef and free spices, what more could he wish for?
4 6oz Filet
2 12oz Ribeye
2 12oz New York Strip
2 lbs ground chuck
1 lb Skirt Steak
1 Picanha Culotte
2 Free spice blend (chimichurri most likely and a specialty salt)
Get the Carne Collective Father's Day Box!
Carne Collective sends wet-aged beef from Argentina directly to your door! They select only grade-A certified Angus cattle that are 100% grass-fed and grass-finished. There are three Trial Boxes to choose from if you want to sample their meats: Campo ($154.50); Asado ($178.50); and Gaucho ($298.50) OR order your choice cut or themed-boxes as one-time orders.
Check out our Carne Collective review for the Asado Trial Box to find out what we think!

About Carne Collective: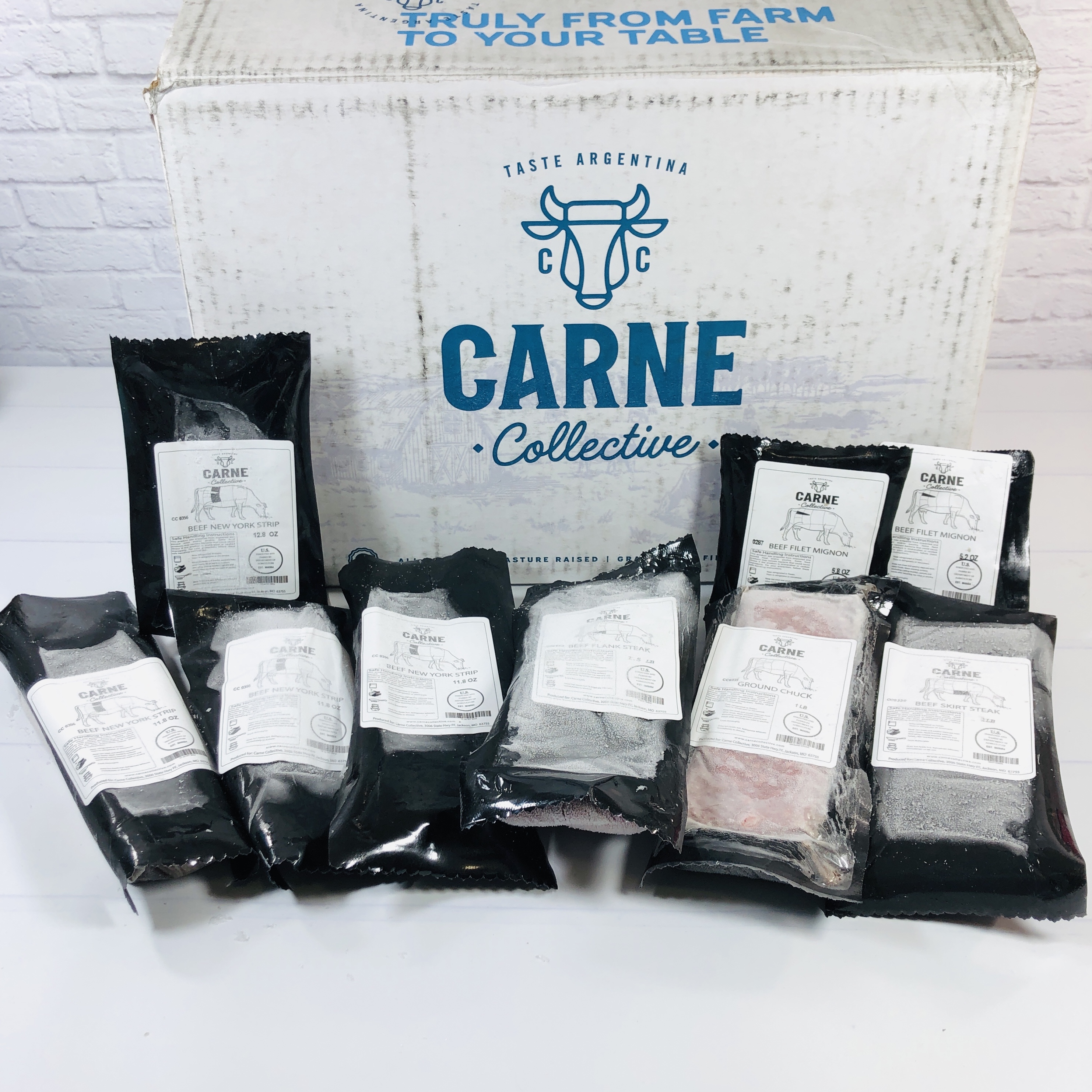 Argentina is world renown for their beef, it's time to find out why for yourself. Every month you'll receive your chosen box of grass-fed, certified Angus beef direct from our Argentinian farms. Expertly curated by our master butchers, you'll soon enjoy the finest cuts. Our 3 subscription sizes ensure there's one to fulfill all your BBQ dreams!
Raised on family-owned ranches
100% grass-fed and finished
Pasture raised 365 days/year
No hormones or antibiotics
Ships frozen
Product of Argentina
Visit Carne Collective to find out more!
Find more Father's Day gift ideas in our complete guide!