The Dapper Dog Box is a monthly box for your best friend in the world – your dog! They source organic and natural items from passionate small companies that love dogs, hand-picking each item for your dog based on a personalized survey. The survey lets you customize your dog subscription box for gender, five different dog sizes, and also any allergies. The regular sized box has 4-6 items with an average $50 value.
DEAL: Save 10% off your first shipment! Use coupon code HELLOSUBSCRIPTION.
Dapper Dog's treat, toy, and bandana subscription made our 2021 readers' choice list of best subscription boxes for dogs!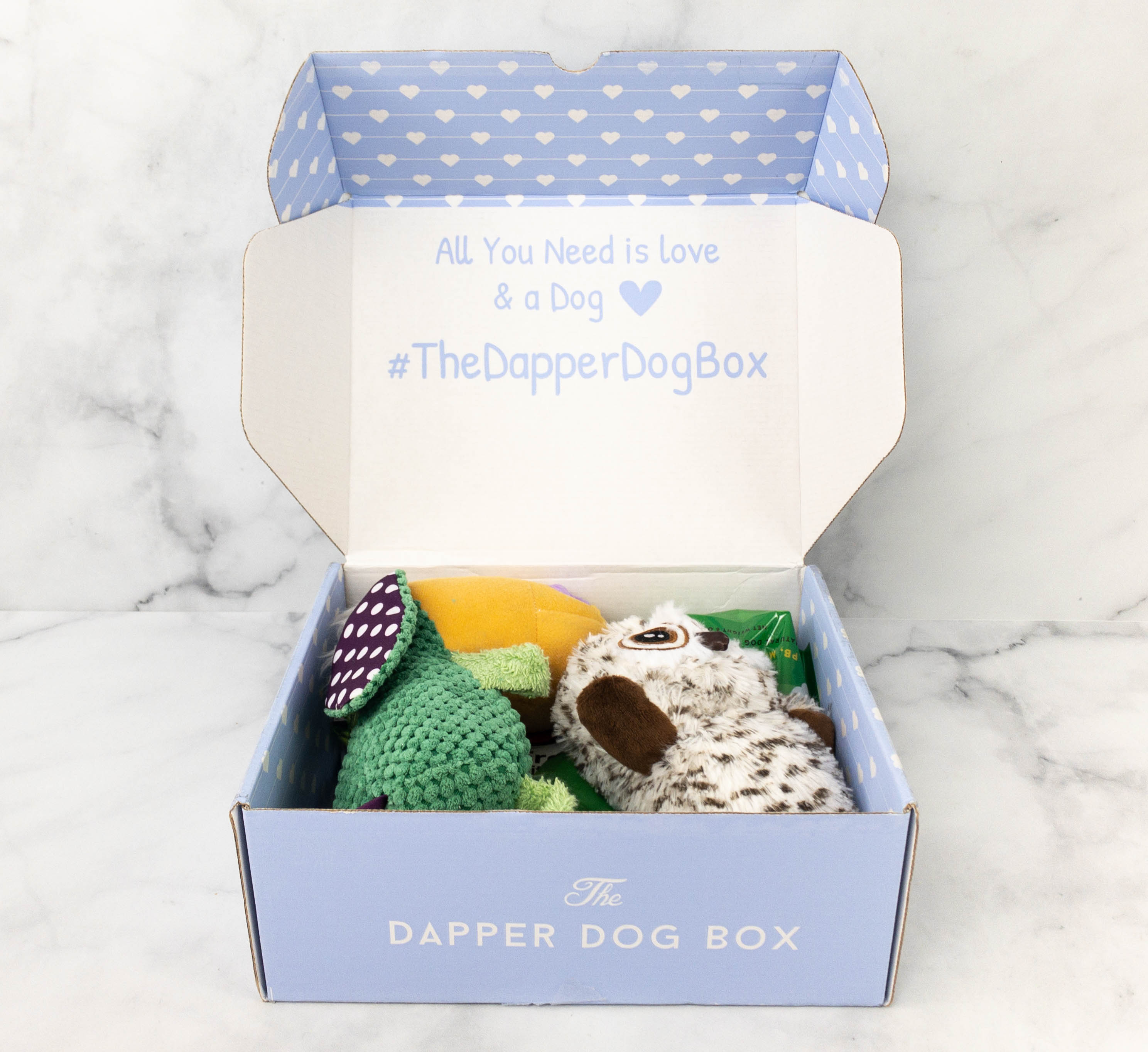 The interior of the box cover says "all you need is love and a dog" and I couldn't agree more.
All the items were packed neatly inside the box, without fillers or extra packaging.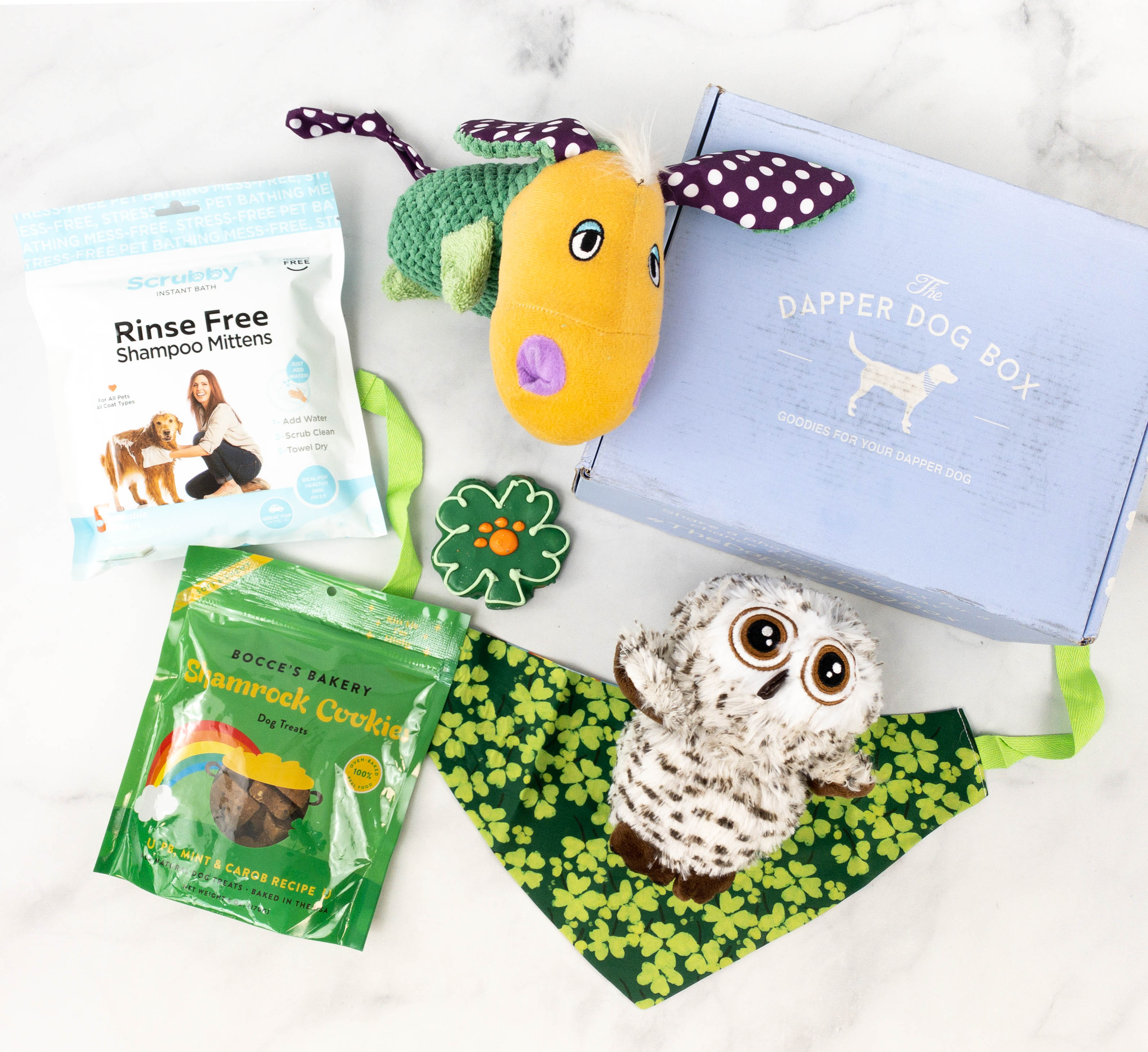 Everything in my March 2021 box!
Bandana. Every box includes a high-quality double-sided bandana and for March, it's St. Patrick's Day themed! One side has a green color with leaves all over.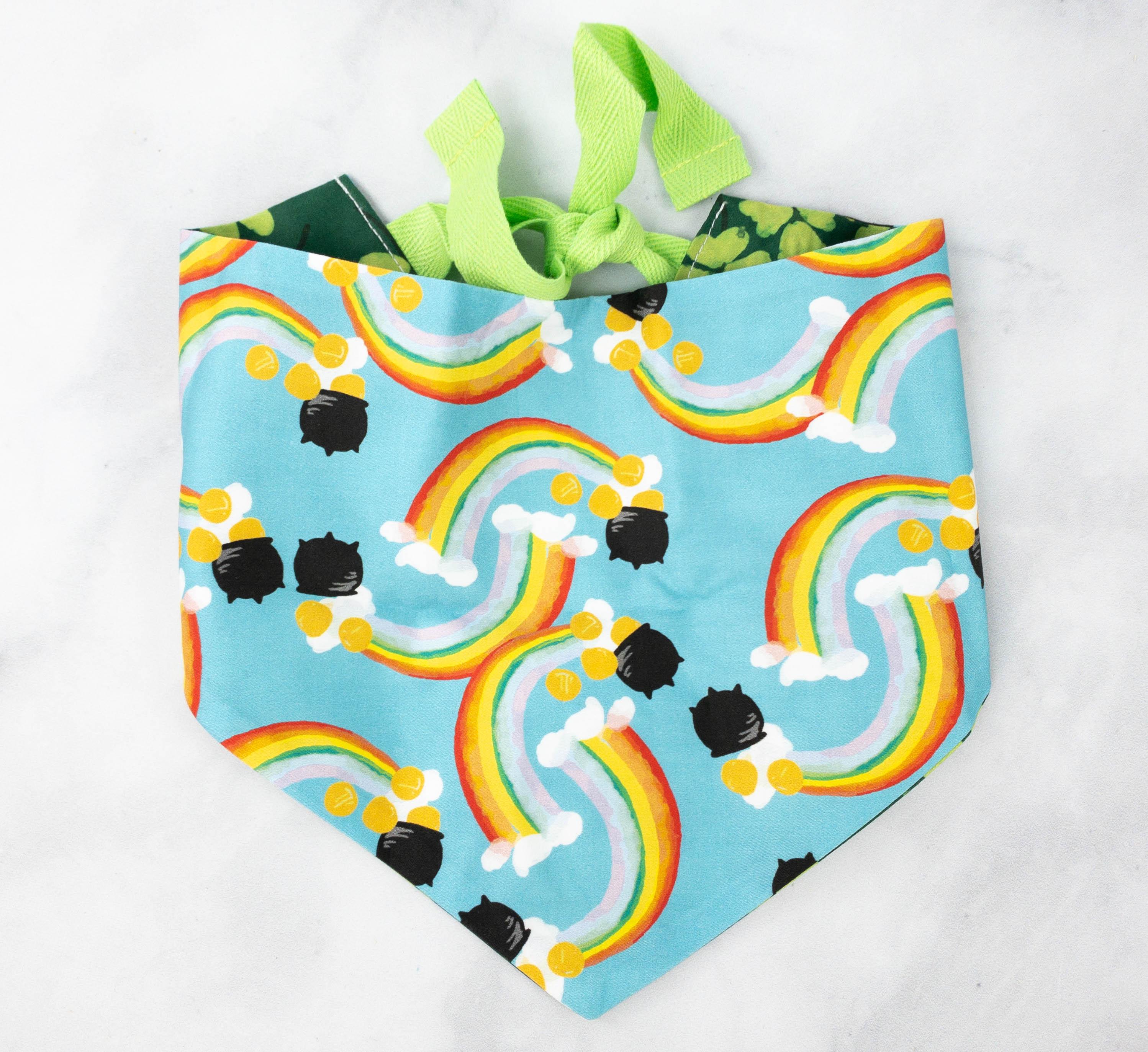 The other side features a light blue base color with lots of rainbows and pots of gold. This bandana is made from soft, premium-quality fabric and also comes with a unique strap tie.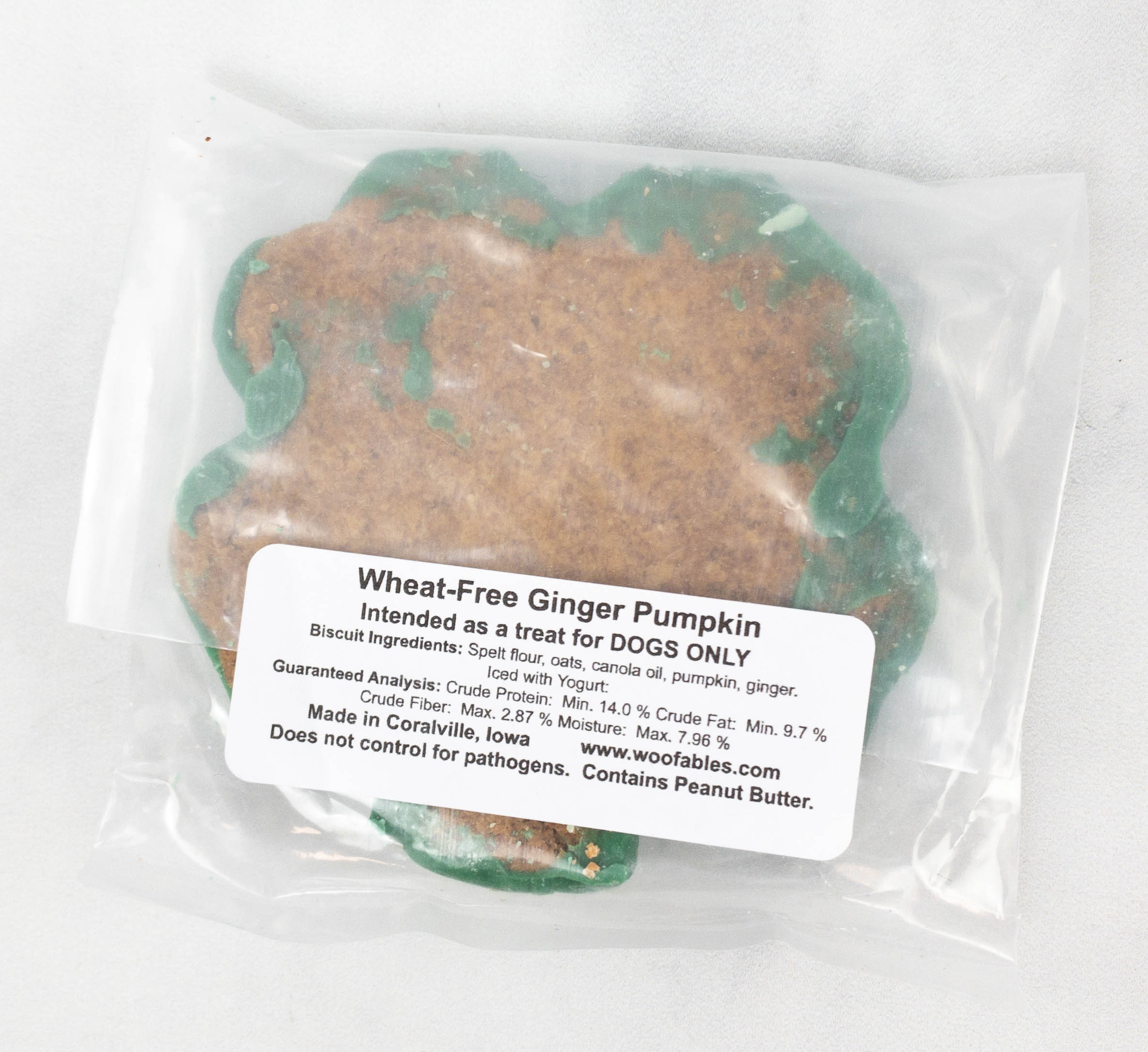 Woofables Wheat-Free Ginger Pumpkin Dog Treat. Here's a yummy cookie for dogs, made without wheat and only with healthy ingredients such as ginger and pumpkin!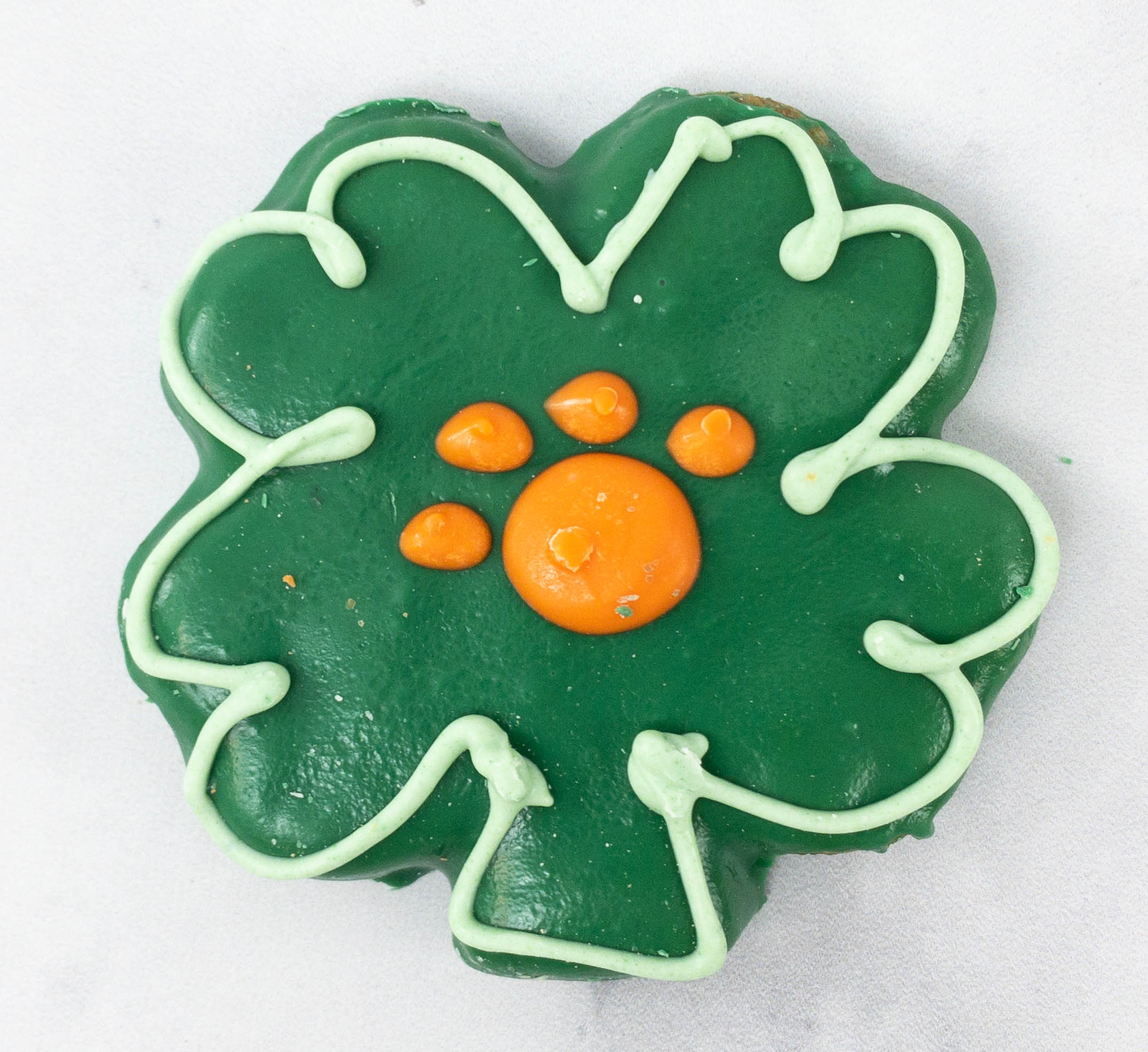 It's shaped like a flower and it even has a paw print frosting design on top. Aside from pumpkin and ginger, ingredients include spelt flour, oats, and canola oil.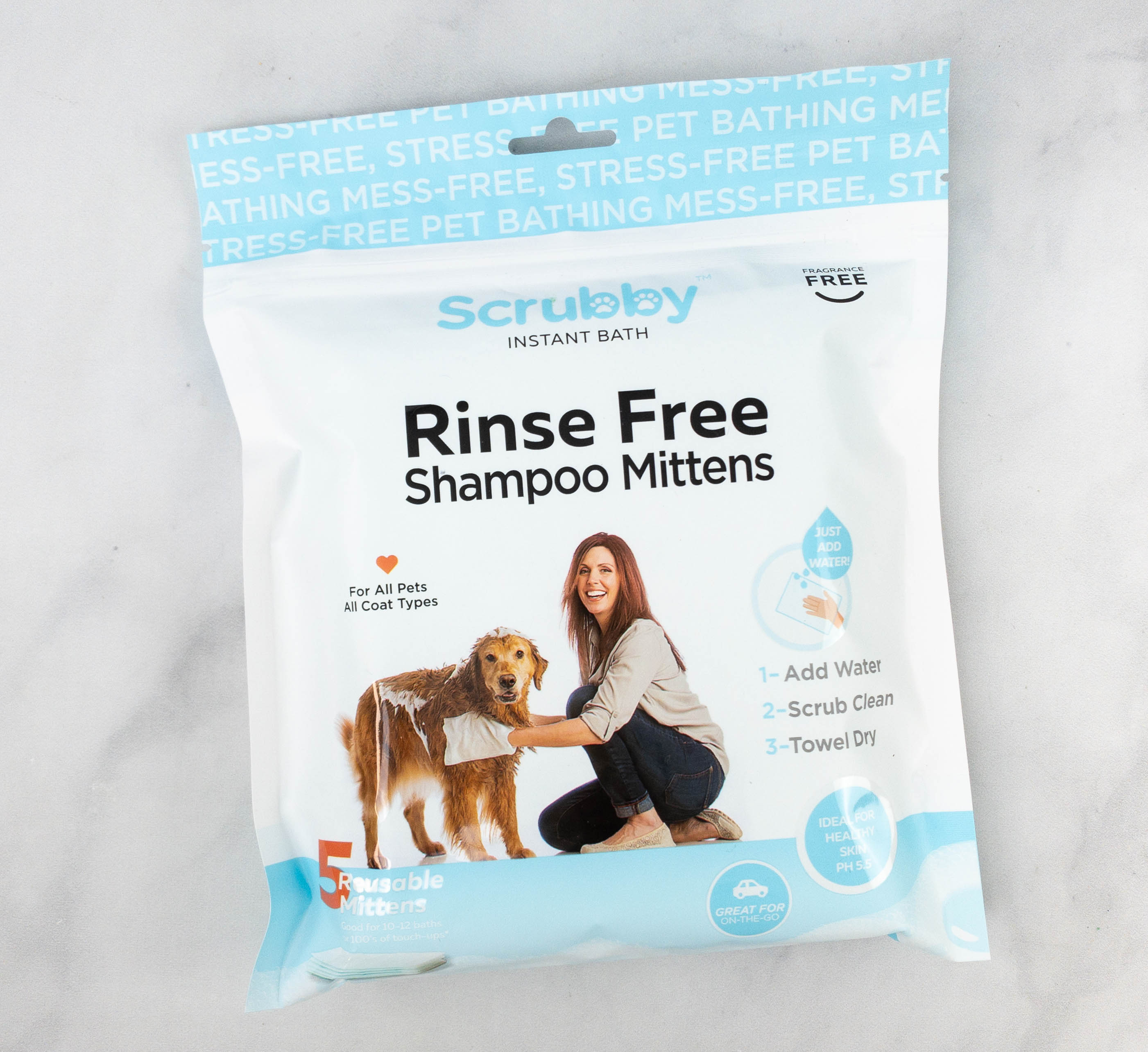 Scrubby Rinse Free Shampoo Mittens ($7.95) It's a pack of reusable mittens, designed to clean up pets any time and anywhere. This is great for busy pet parents, and also convenient to bring when traveling with dogs. Each pack contains 5 reusable mittens suitable for all coat types.
To use these shampoo mittens, just add water, scrub your dog, and then towel dry. No need to rinse!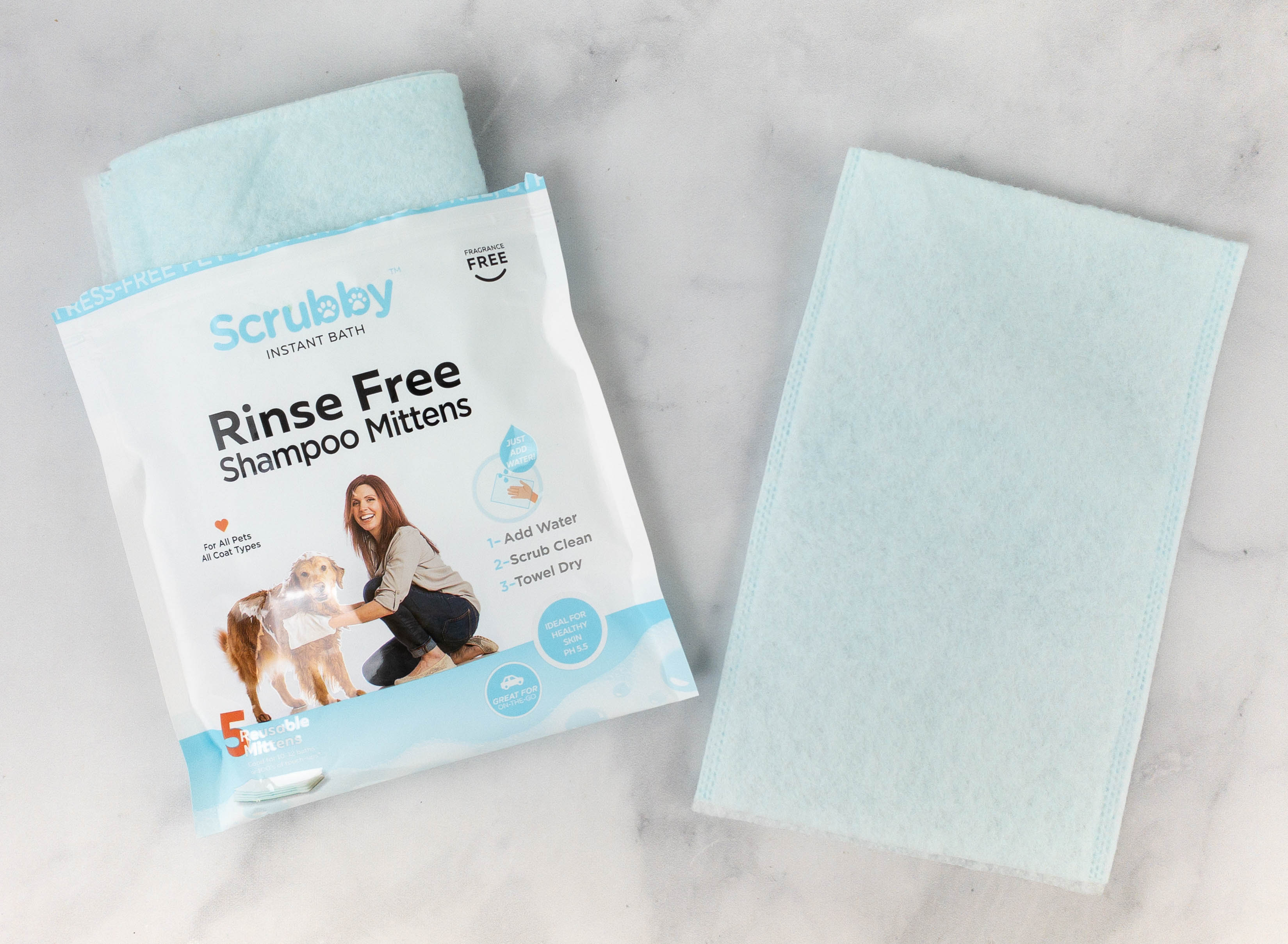 These mittens are soaked with hypoallergenic, no-rinse shampoo. It's gentle on pets so you don't have to worry about irritating their skin or fur!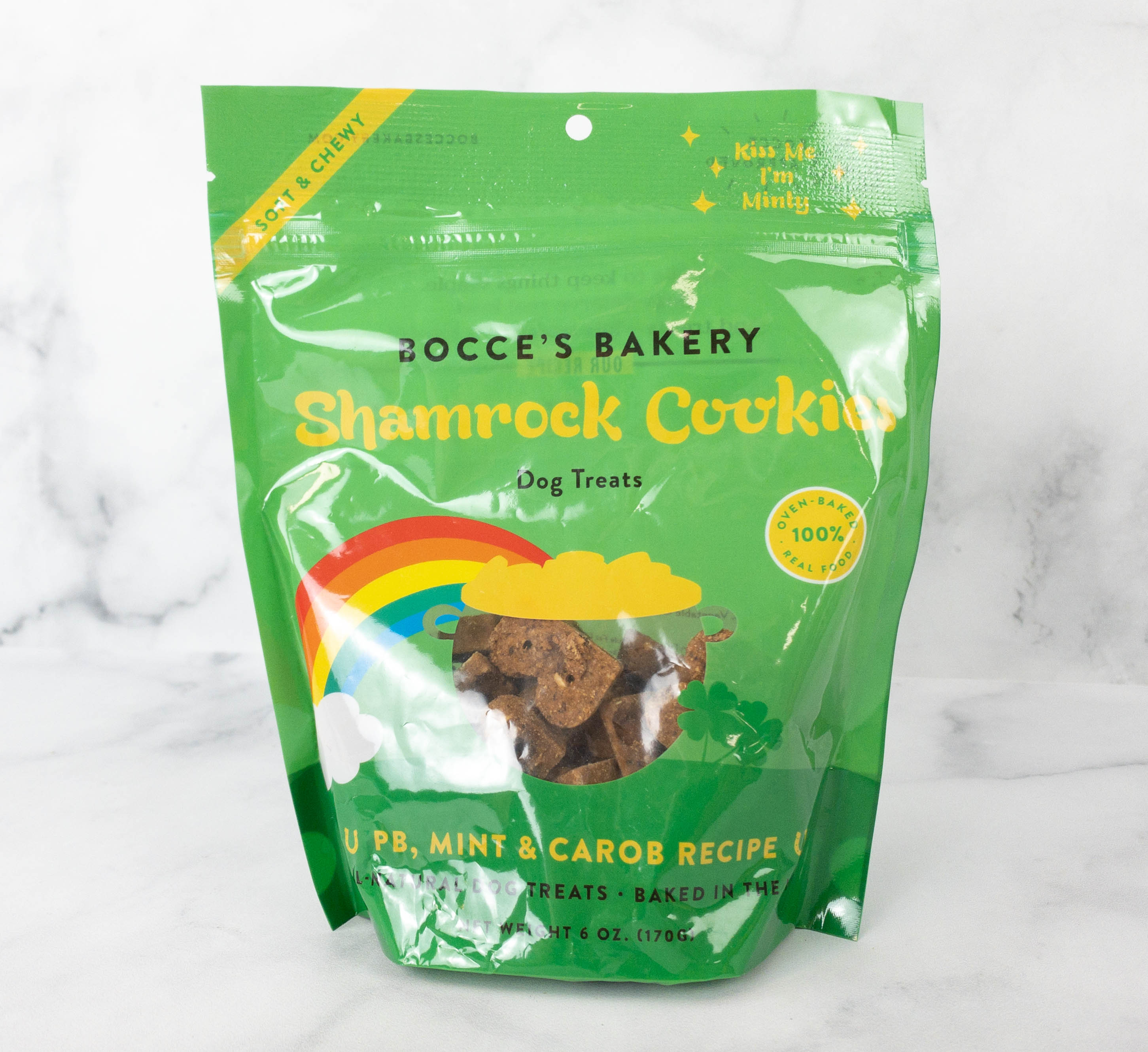 Bocce's Bakery Shamrock Cookies Dog Treats ($6.99) This bag of St. Patrick's Day themed cookies are made from limited ingredients and an all natural preservative. It doesn't include any fillers or fats as flavorings!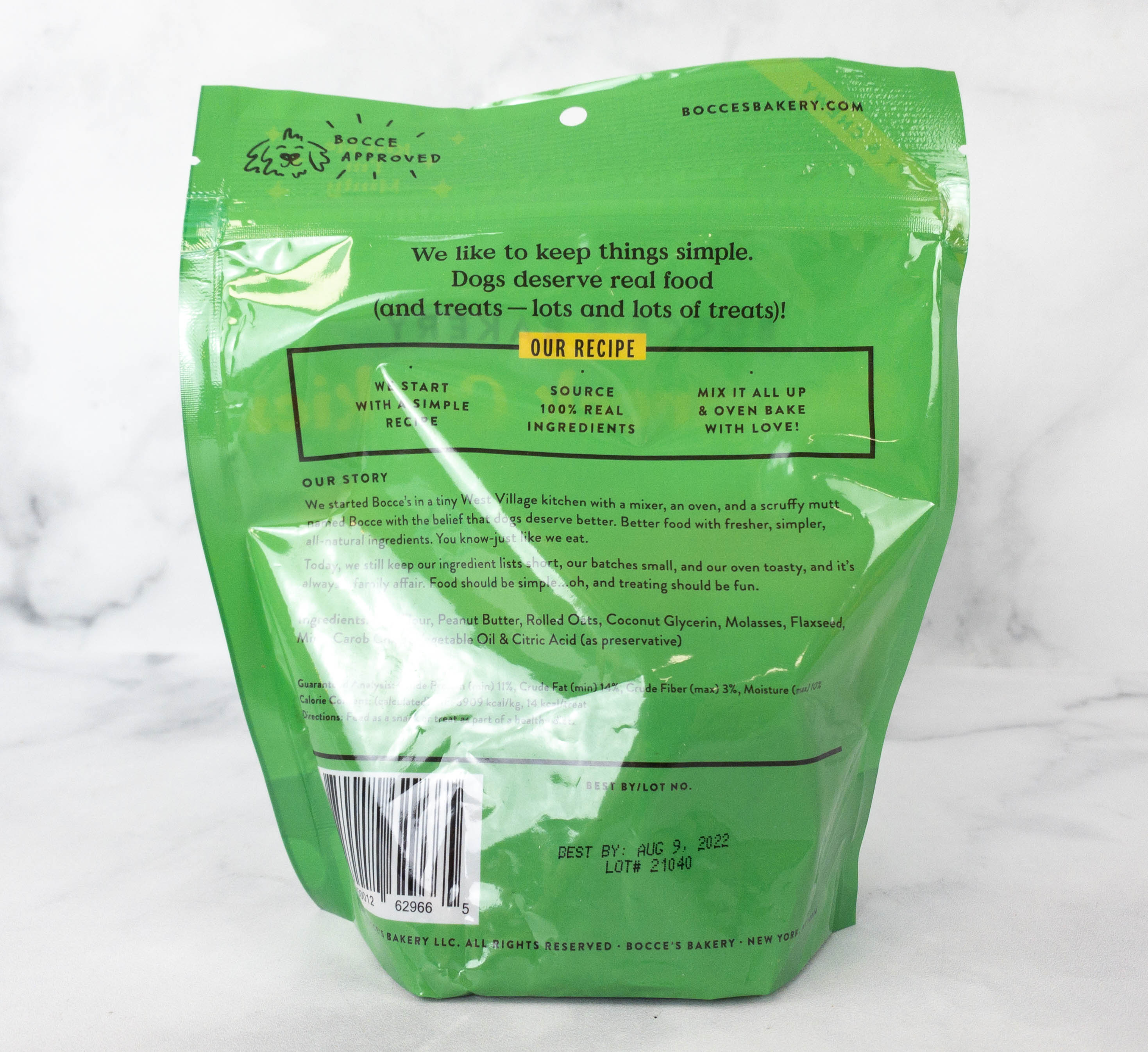 Ingredients include oat flour, peanut butter, rolled oats, coconut glycerin, molasses, flaxseed, mint, carob chips, vegetable oil, and citric acid.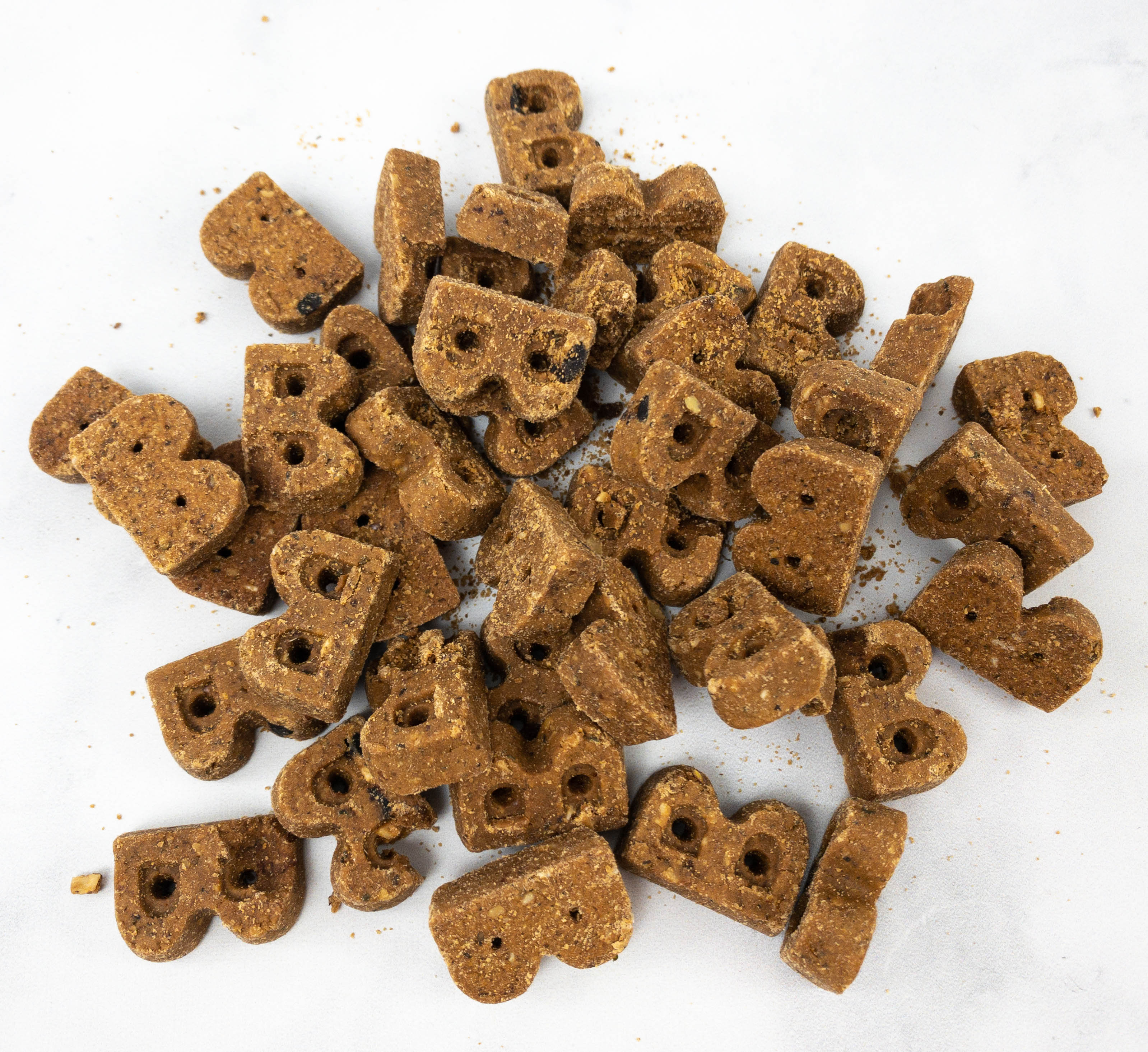 Each B-shaped treat is soft and chewy, perfect for puppies and older dogs with sensitive gums and teeth.
Steel Dog Ball Birds Baby Owl Dog Toy ($10.49) This month's box includes two toy dogs. The first one is an squeaker-free owl plushie with an exciting surprise inside!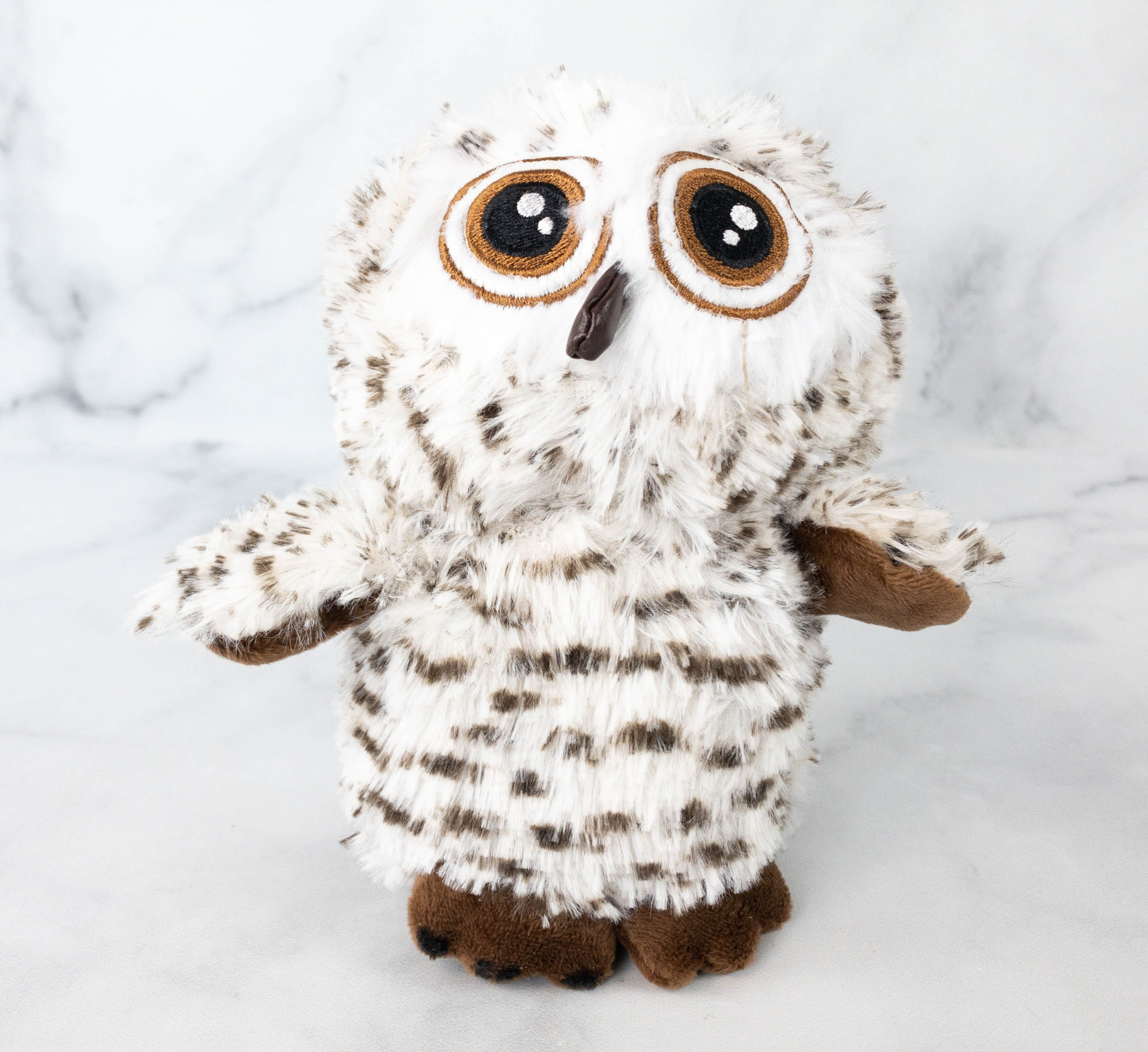 When your dog destroys the fun toy, they'll get a tennis ball, which can be used for more play time fun. The ball is also great for playing fetch!
Petlou Dog Toy. The second toy is a donkey and it's perfect for playing fetch, for tug-of-war, and even for tossing!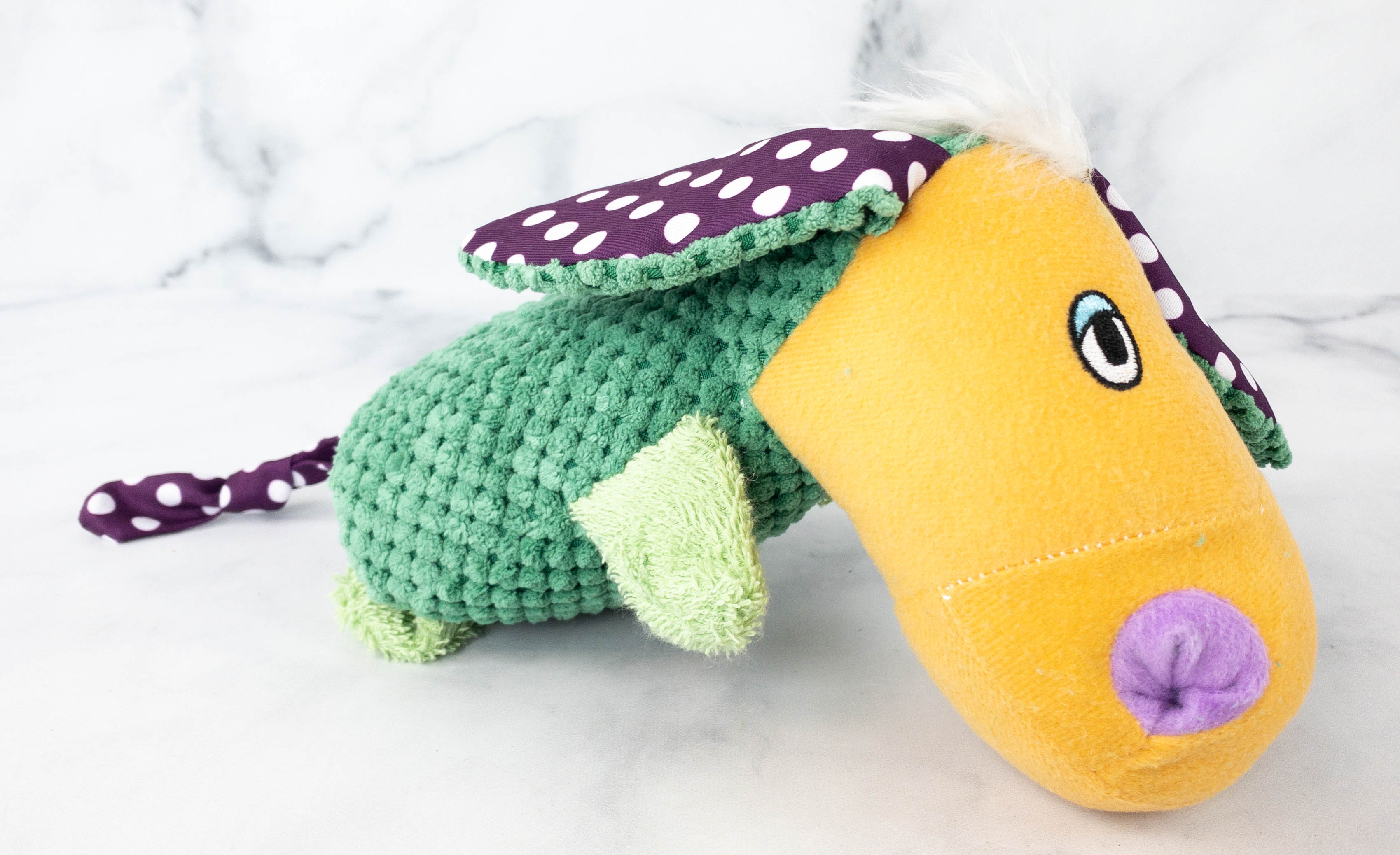 This toy is made with different fabrics for stimulation and for the dogs' chewing enjoyment.
It also has reinforced stitching to provide extra durability. The ears contains crinkle paper and a squeaker in the head for a more engaging experience.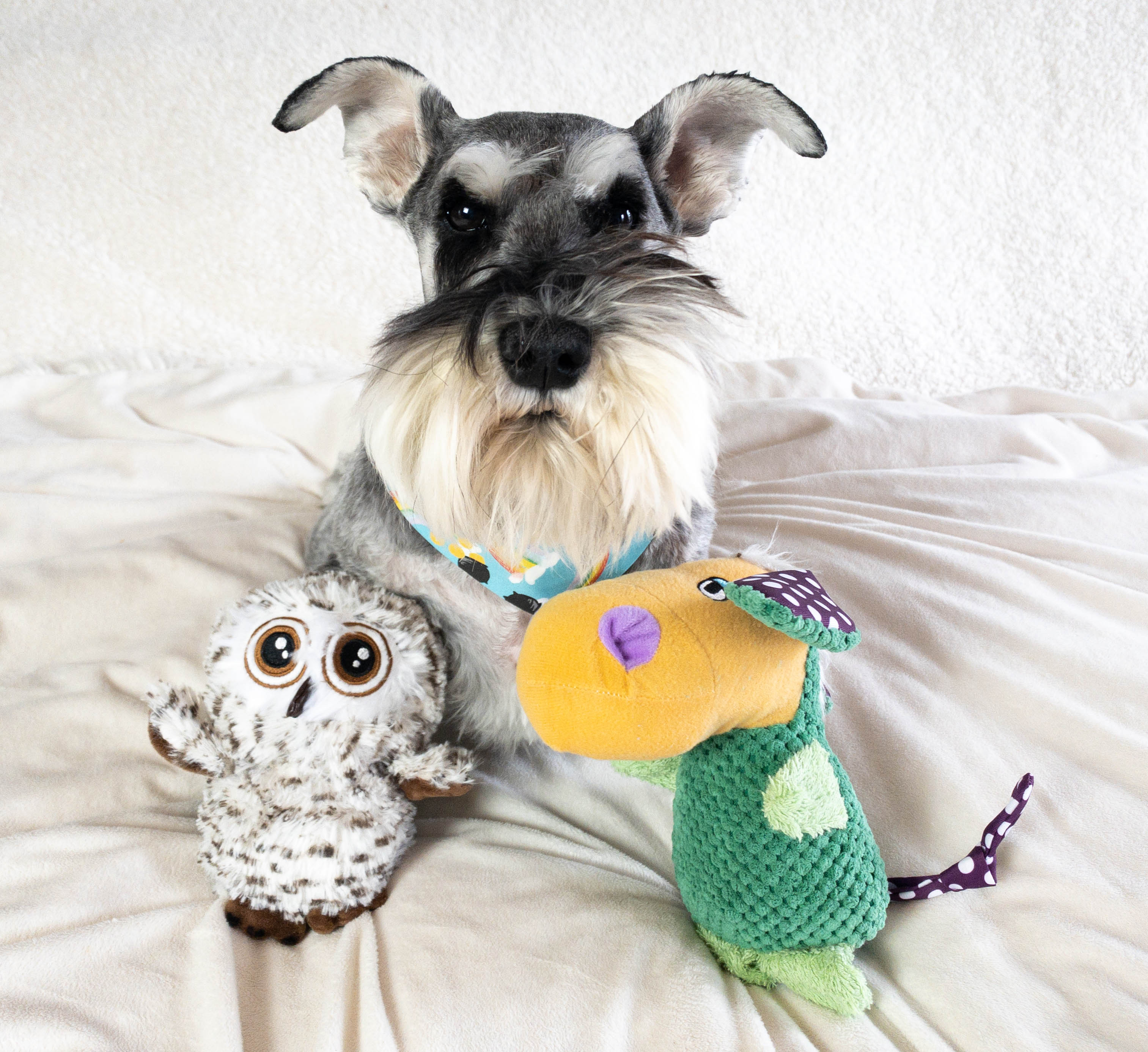 Dean had a great time with his new toys for this month!
This month's The Dapper Dog box is packed with 2 exciting toys and 2 yummy treats, plus a cute St. Patrick's Day themed bandana. Dean loved the donkey toy the most! He loves chewing on it, and he also brings it with him everywhere. He also loved the cookie in this box and finished it in no time. As for the peanut butter treats, I feed it to him as a training reward and he can't get enough of it either. It's another well curated box and, as a pet parent who wants only the best for my fur babies, I'm really satisfied!
Did you love this month's box as much as we did?