The Dapper Dog Box is a monthly box for your best friend in the world – your dog! They source organic and natural items from passionate small companies that love dogs, hand-picking each item for your dog based on a personalized survey. The survey lets you customize your dog subscription box for gender, five different dog sizes, and also any allergies. The regular sized box has 4-6 items with an average $50 value.
DEAL: Save 10% off your first shipment! Use coupon code HELLOSUBSCRIPTION.
Dapper Dog's treat, toy, and bandana subscription made our 2021 readers' choice list of best subscription boxes for dogs!
The interior of the box cover says "all you need is love and a dog" and I couldn't agree more.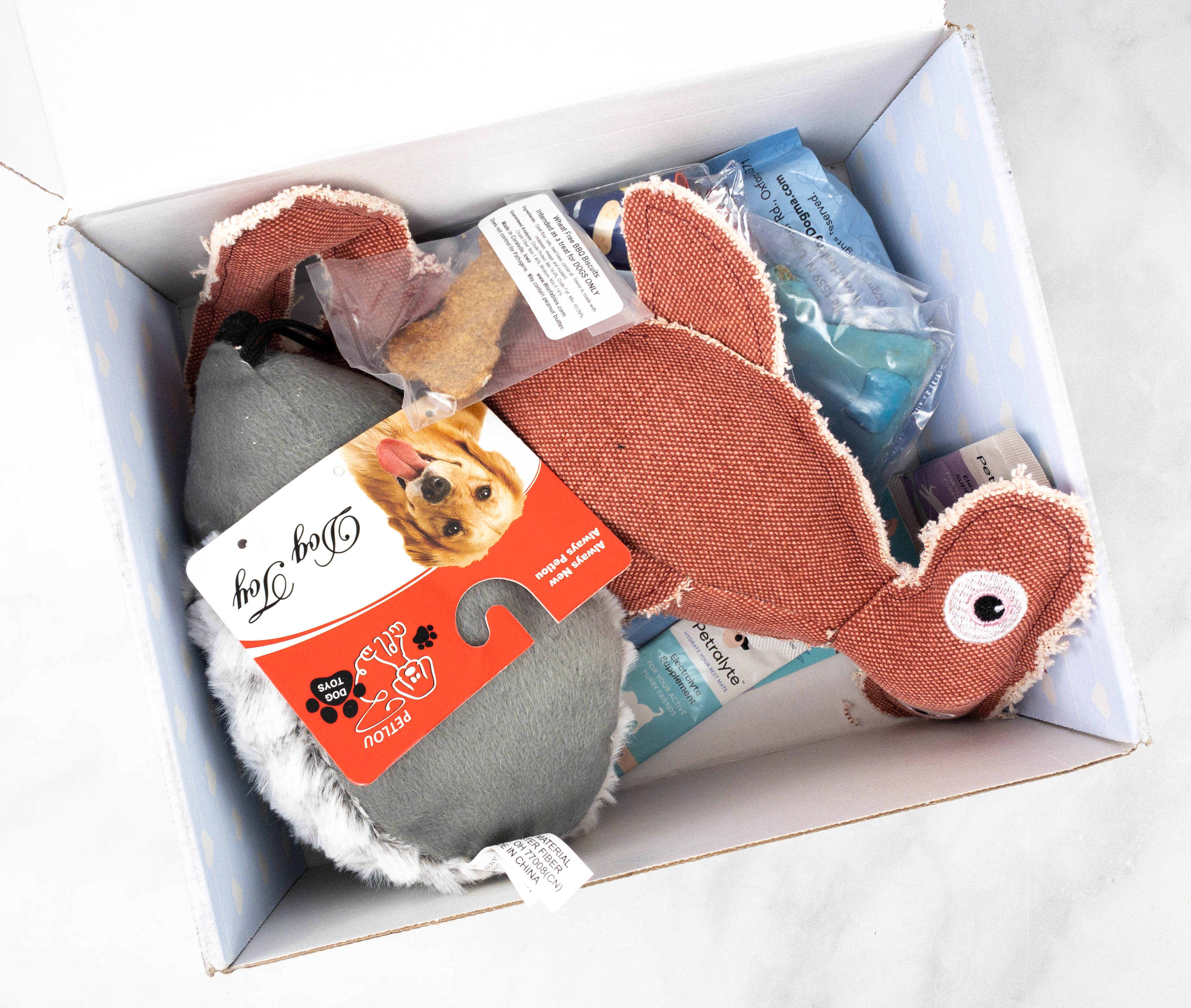 Some of the goodies were packed in plastic.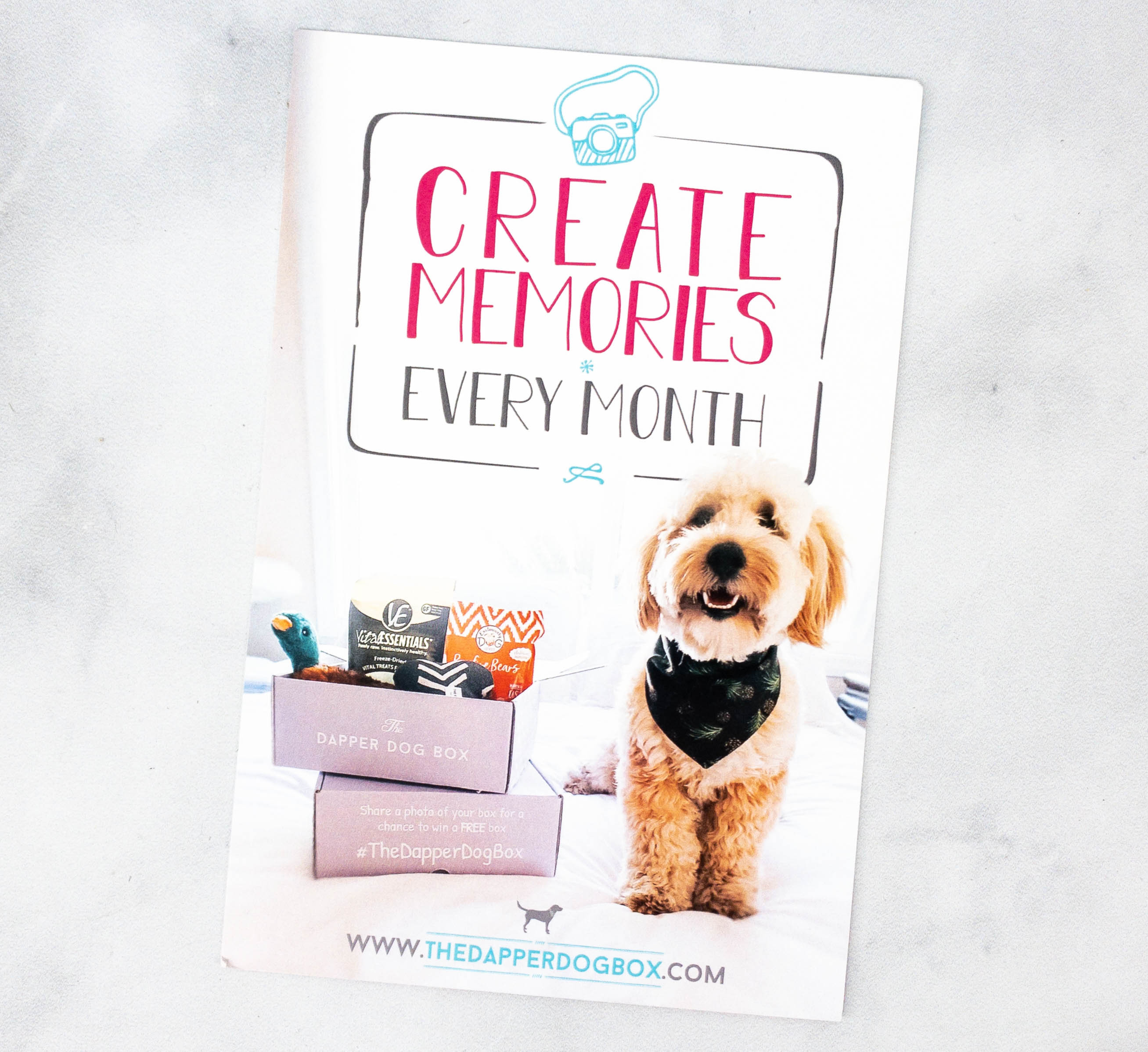 Every box comes with a cute information card.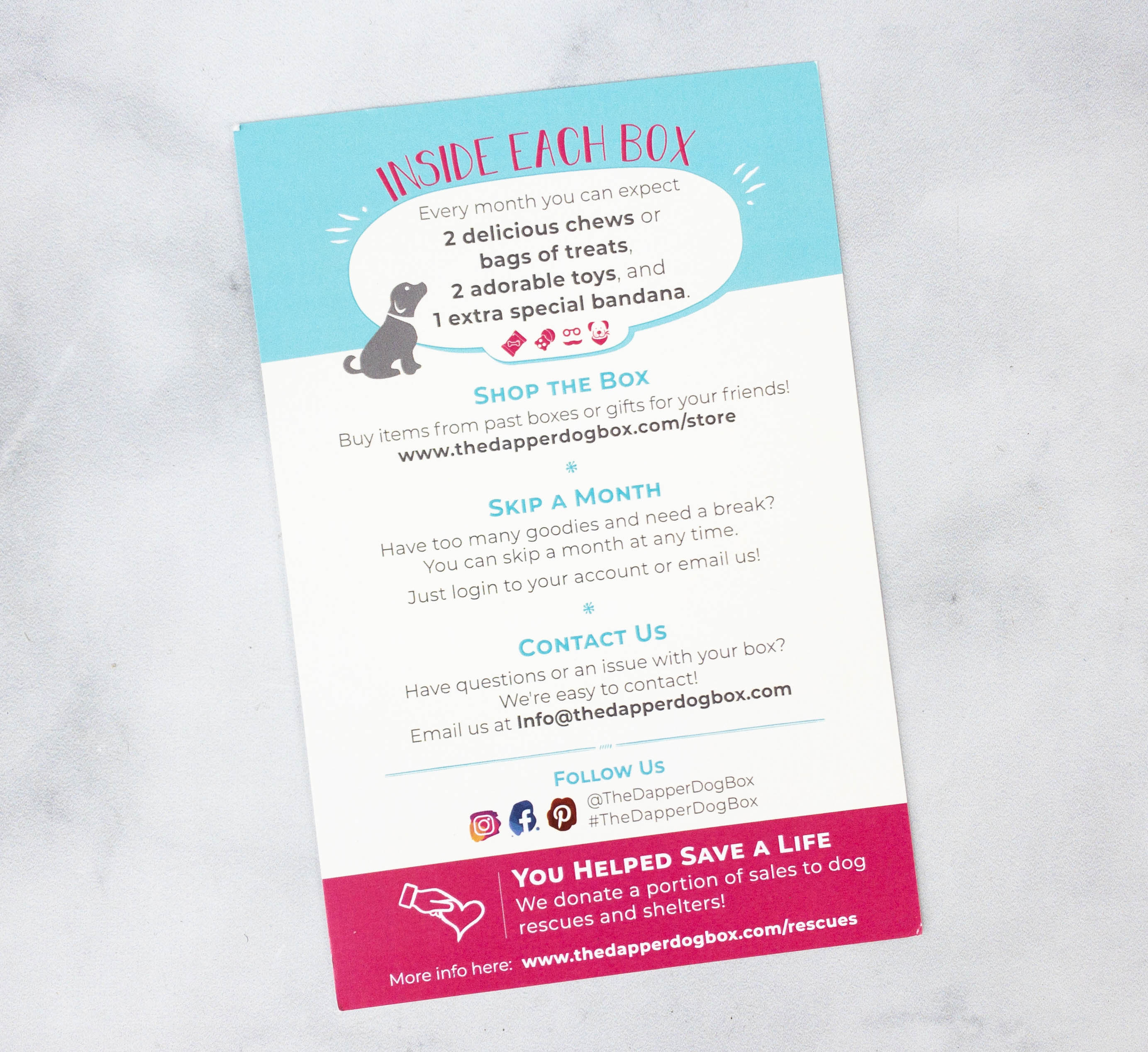 This card provides all the information you need to know about the box.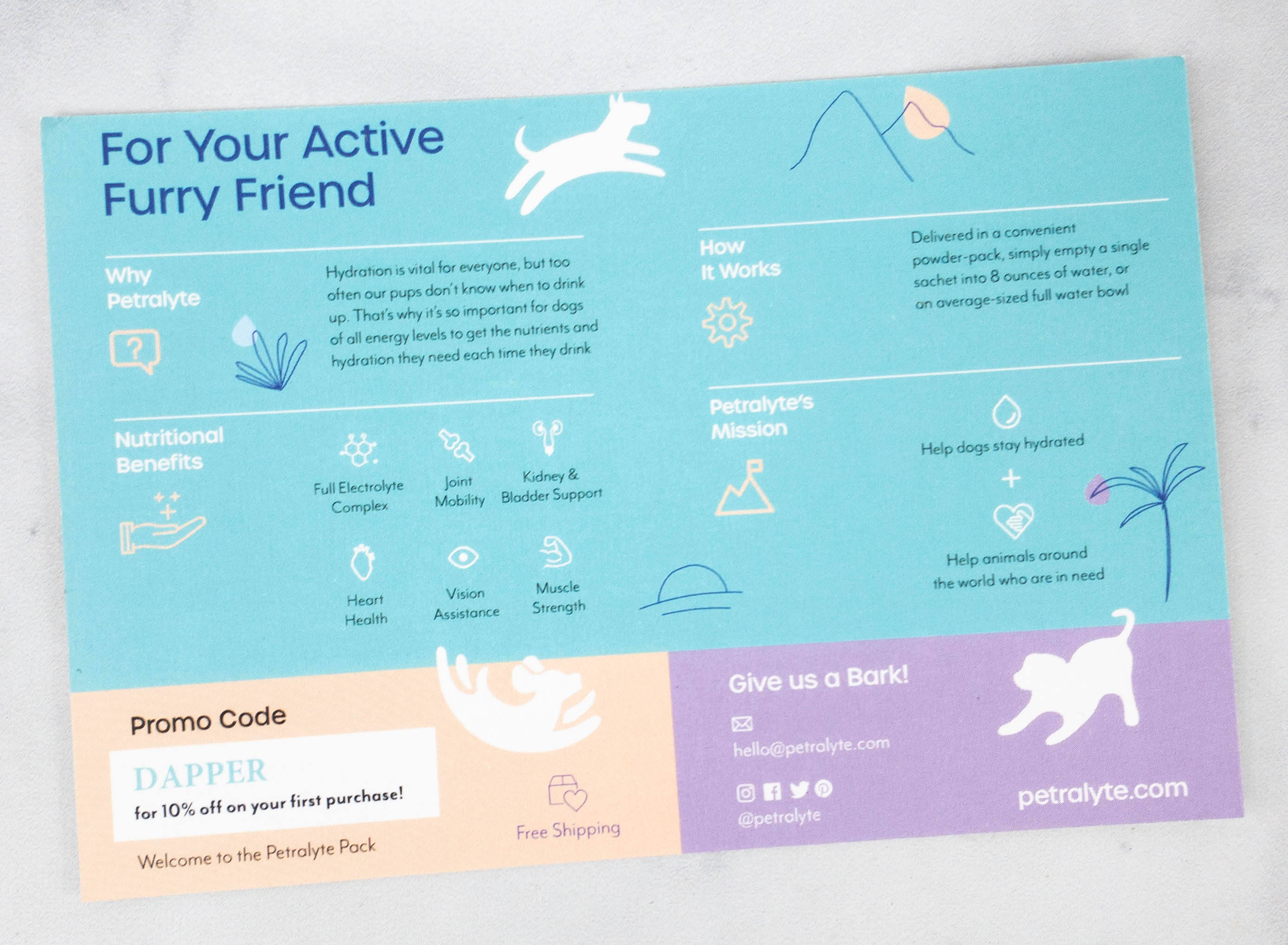 Everything in my April 2021 box!
Petralyte Electrolyte Supplement ($) These electrolyte supplements helps keep dogs hydrated in a delicious way! The box includes three flavors: turkey, beef, and chicken.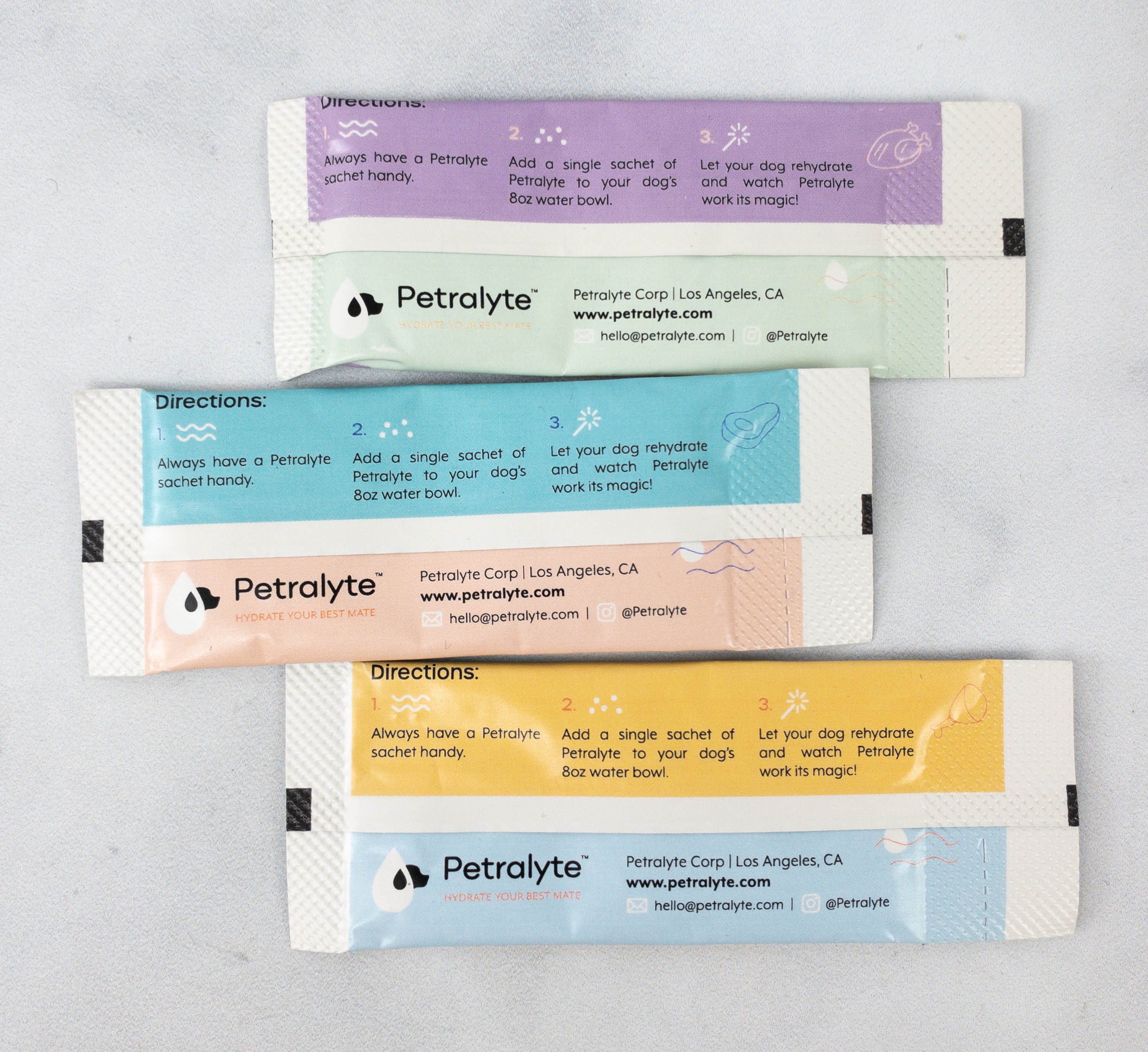 To use, just add the contents of one sachet to an 8 oz water bowl and then it's ready to be served.
Bandana. This month's double-sided bandana is really cute! One side features a dark blue base color and illustrations of medical tools and supplies all over it.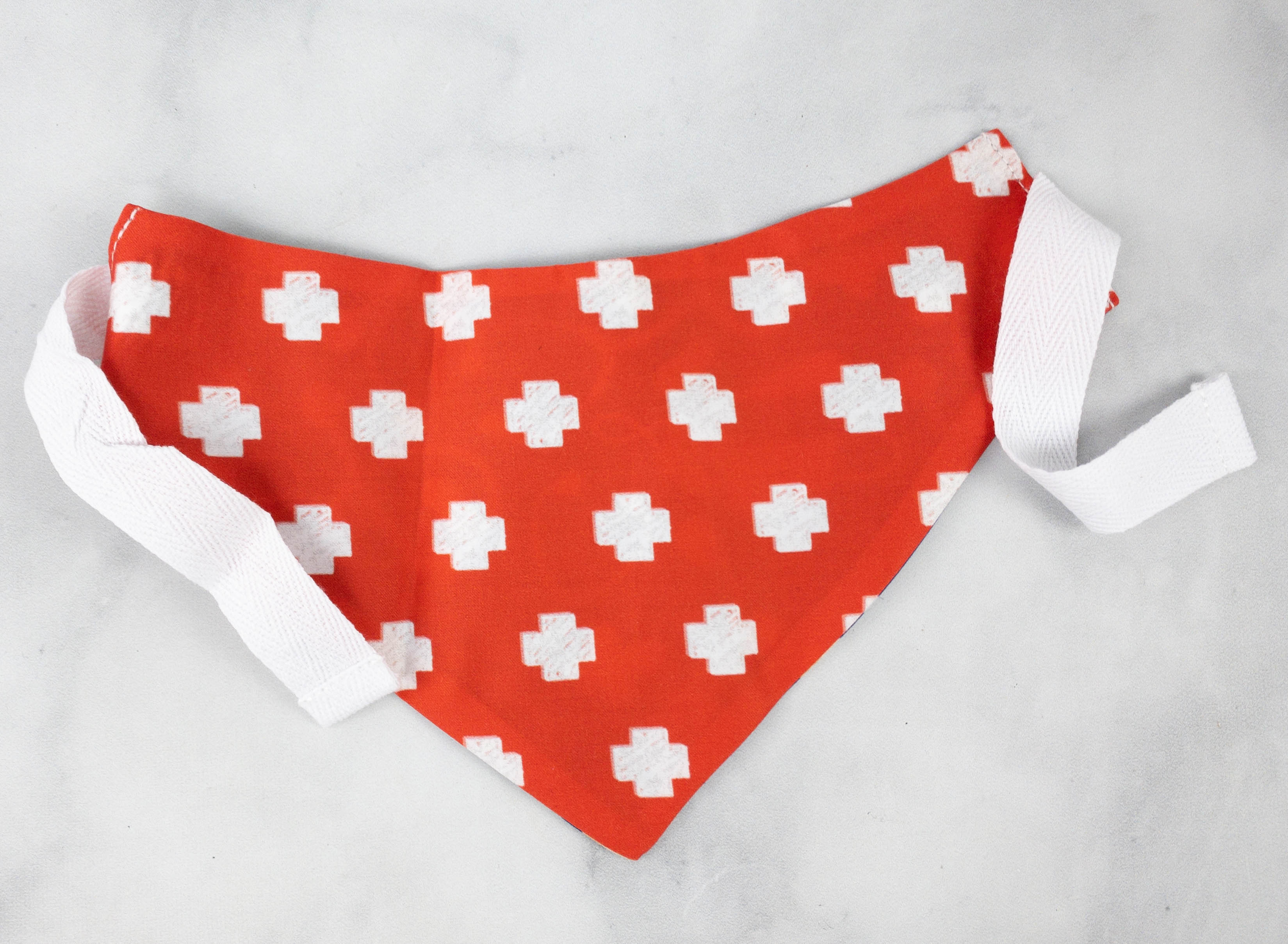 The other side of the bandana has a bright red base color and white hatches. Because of the strap, this bandana is easy to put on a dog's neck. Pup to the rescue!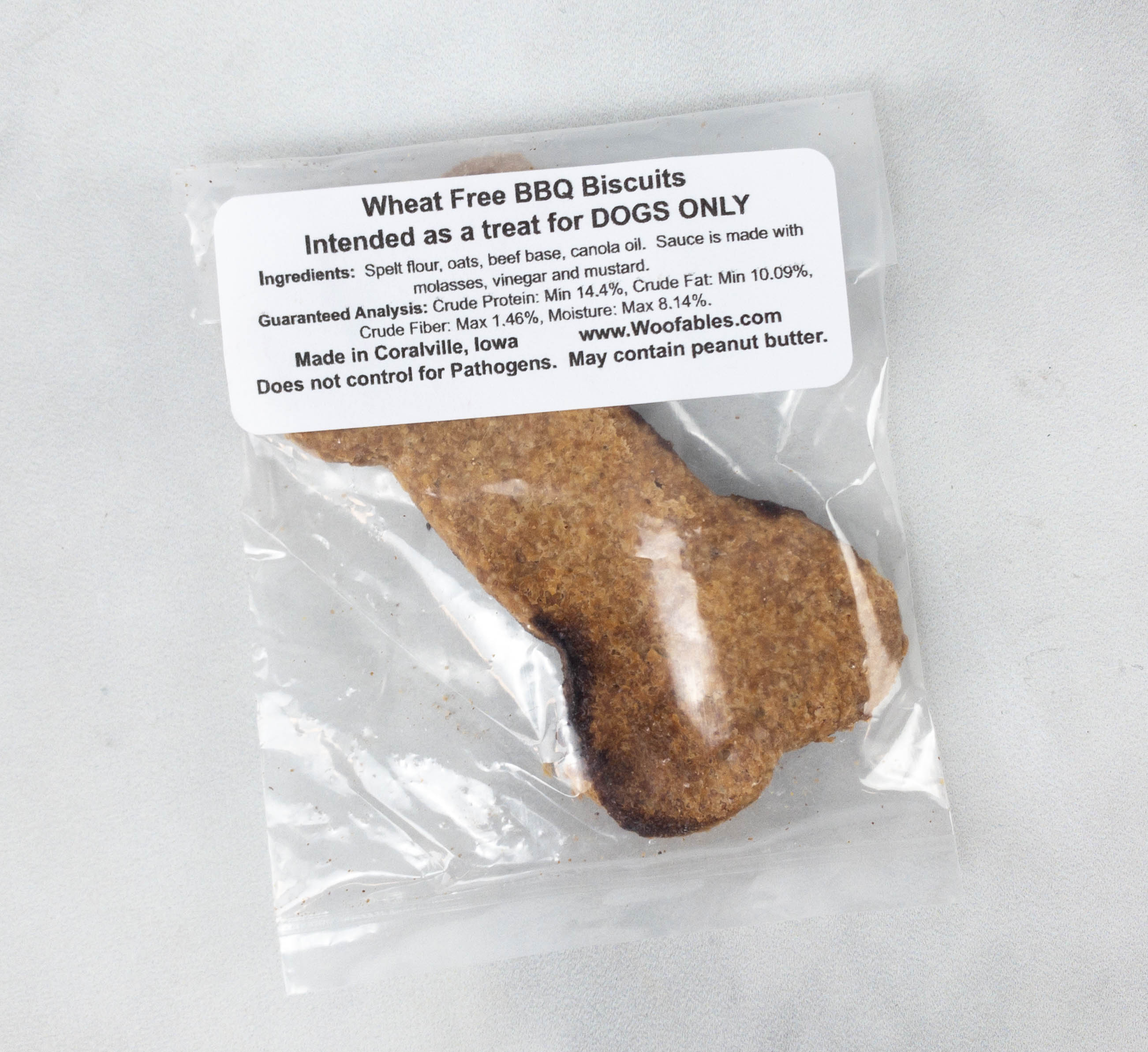 Woofables Wheat Free BBQ Biscuits Dog Treat. The first treat for this month is a wheat free biscuit!
The biscuit is shaped like a bone. It has a barbecue flavor that my pups really liked!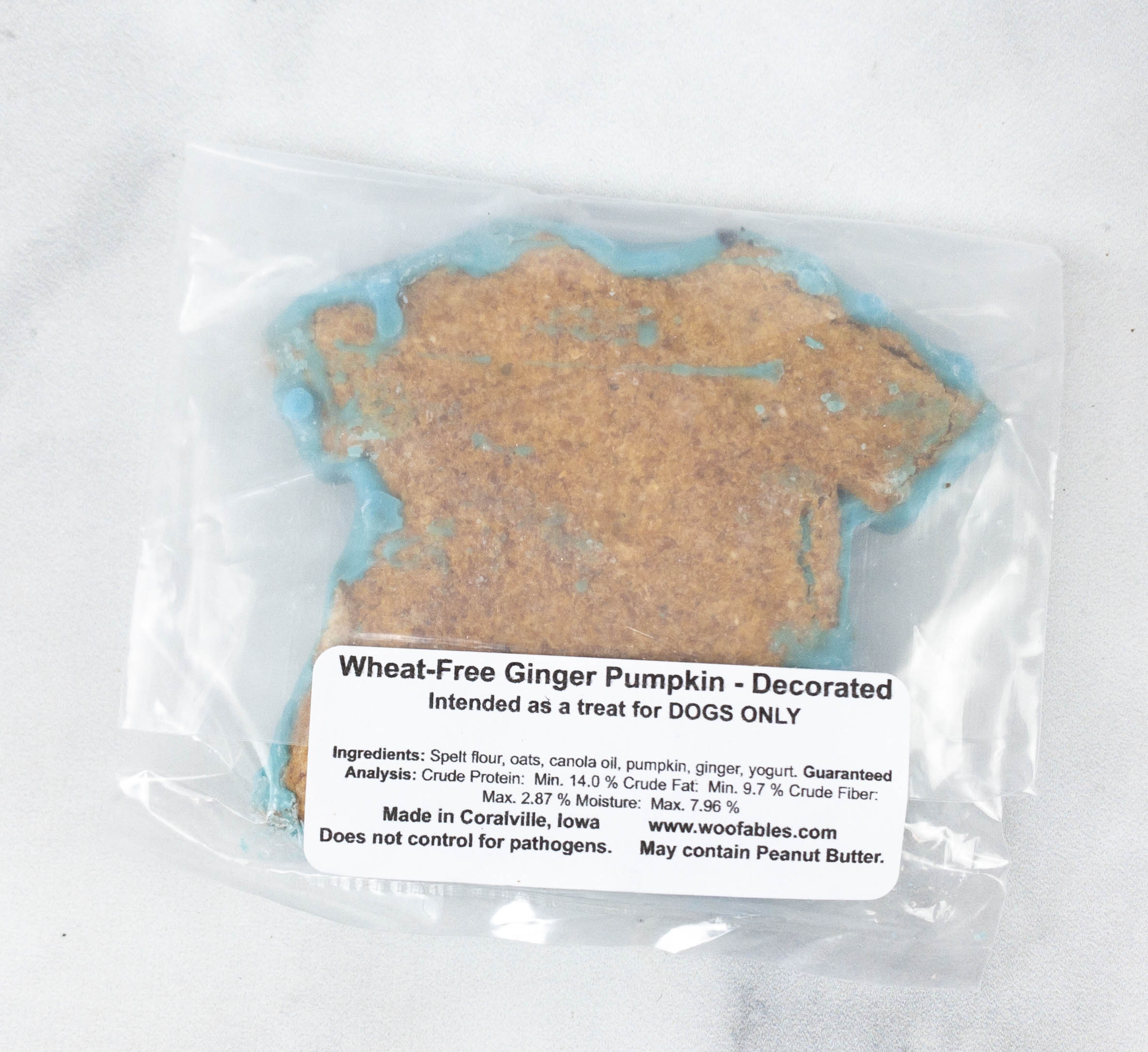 Woffables Wheat-Free Ginger Pumpkin. There's another wheat-free biscuit for dogs and this time, it's made with ginger and pumpkin.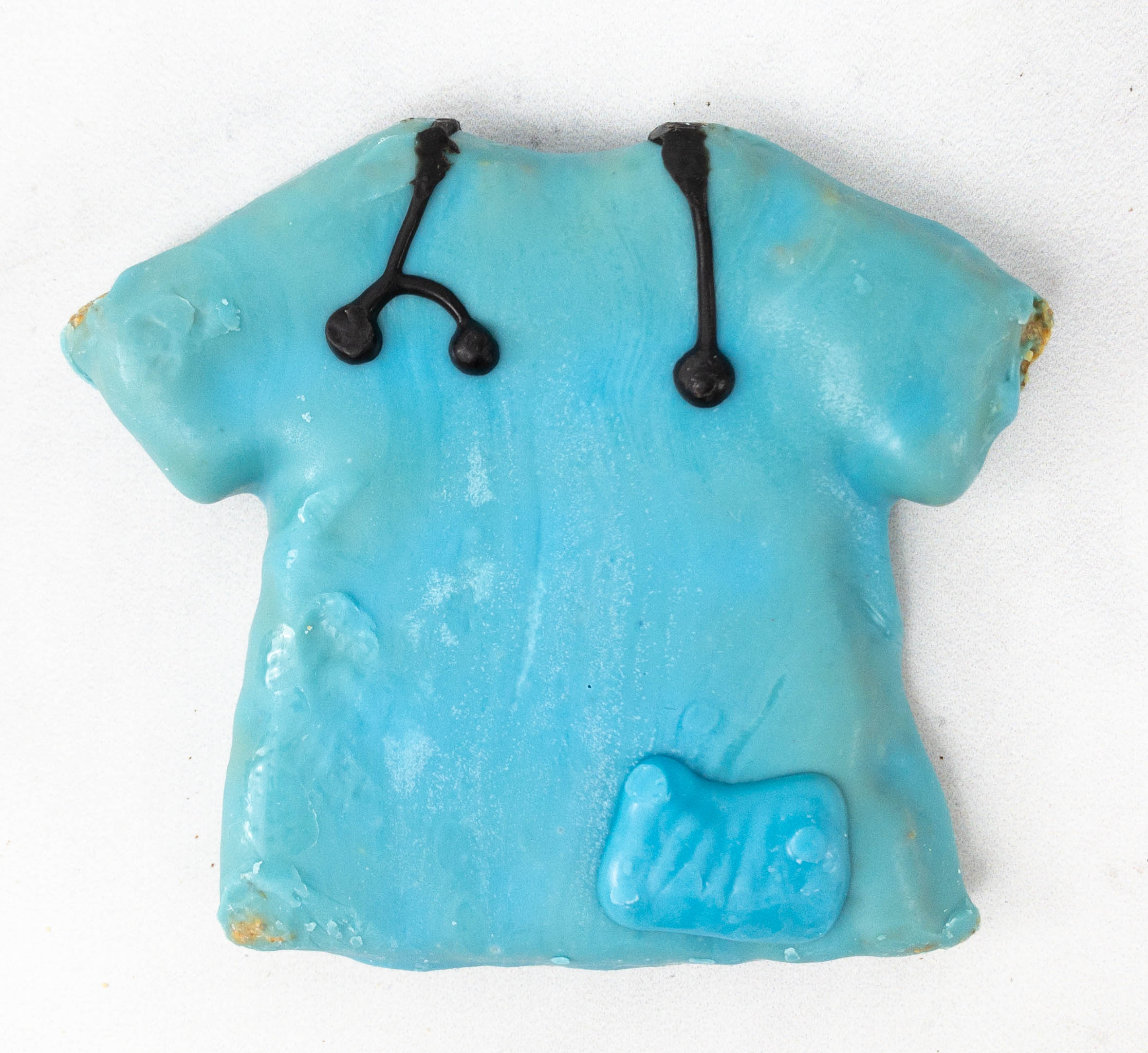 It looks like a scrub because of the blue frosting. There's even a stethoscope detail on the upper part.
Petlou Dog Toy. The box also included two plush toys! The first toy resembles a hedgehog, and it's made from high quality and durable materials.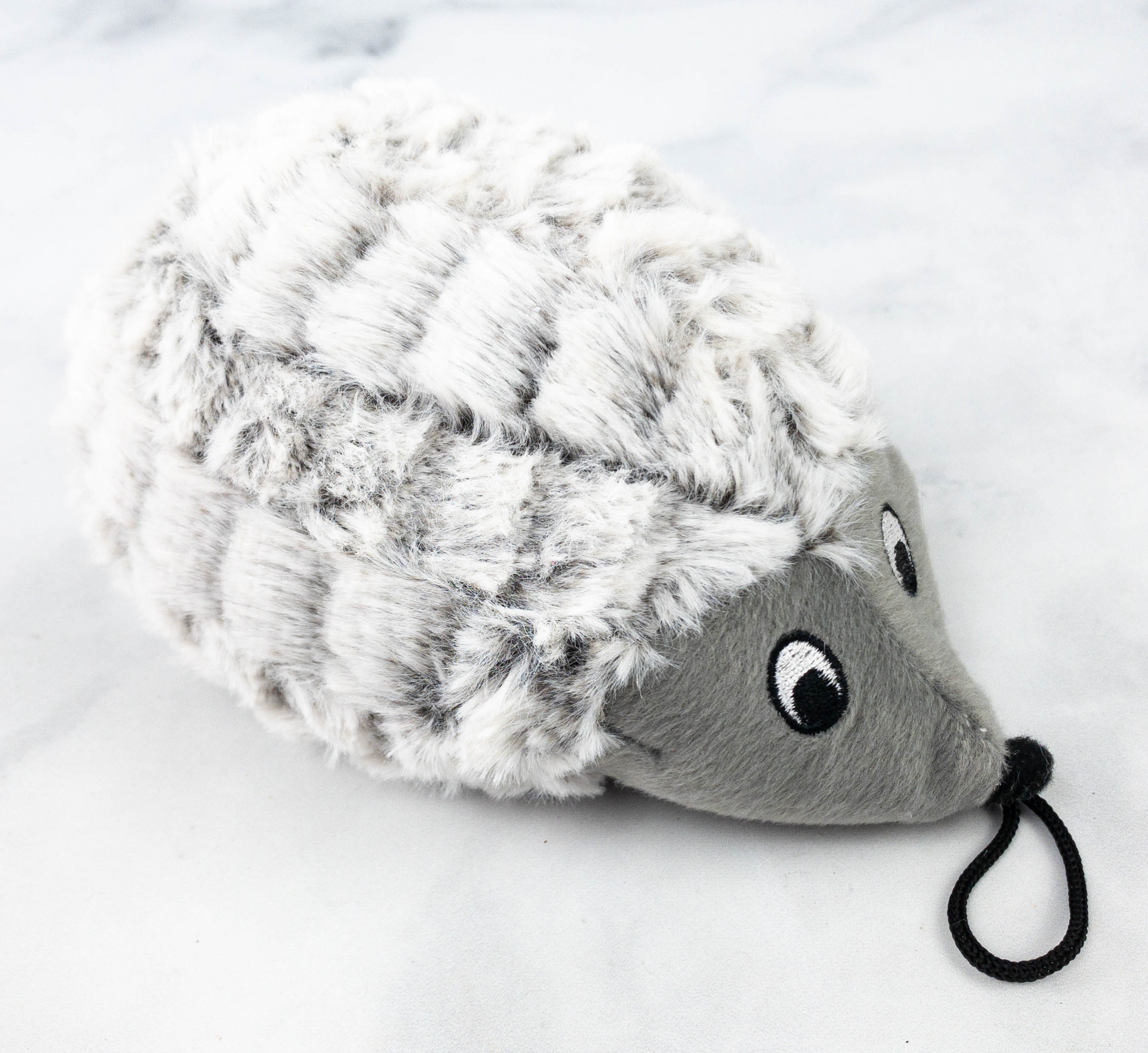 My pups' new hedgehog friend makes a good fetch toy! It's fluffy and furry, and it also has a loop on its mouth, so you can hang it when not in use.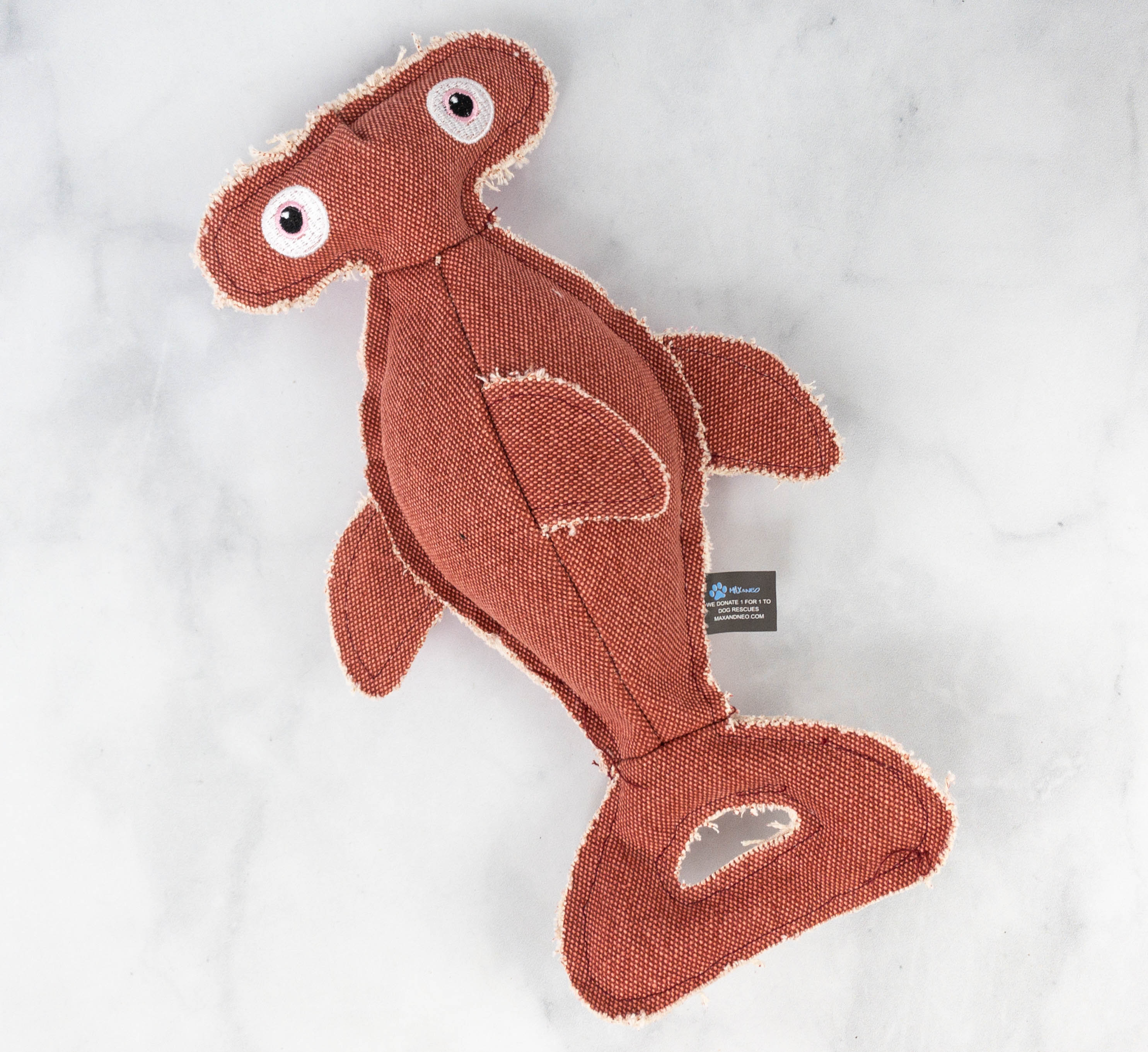 Dog Toy. The second toy looks like a hammerhead shark, and it's perfect for playing tug of war!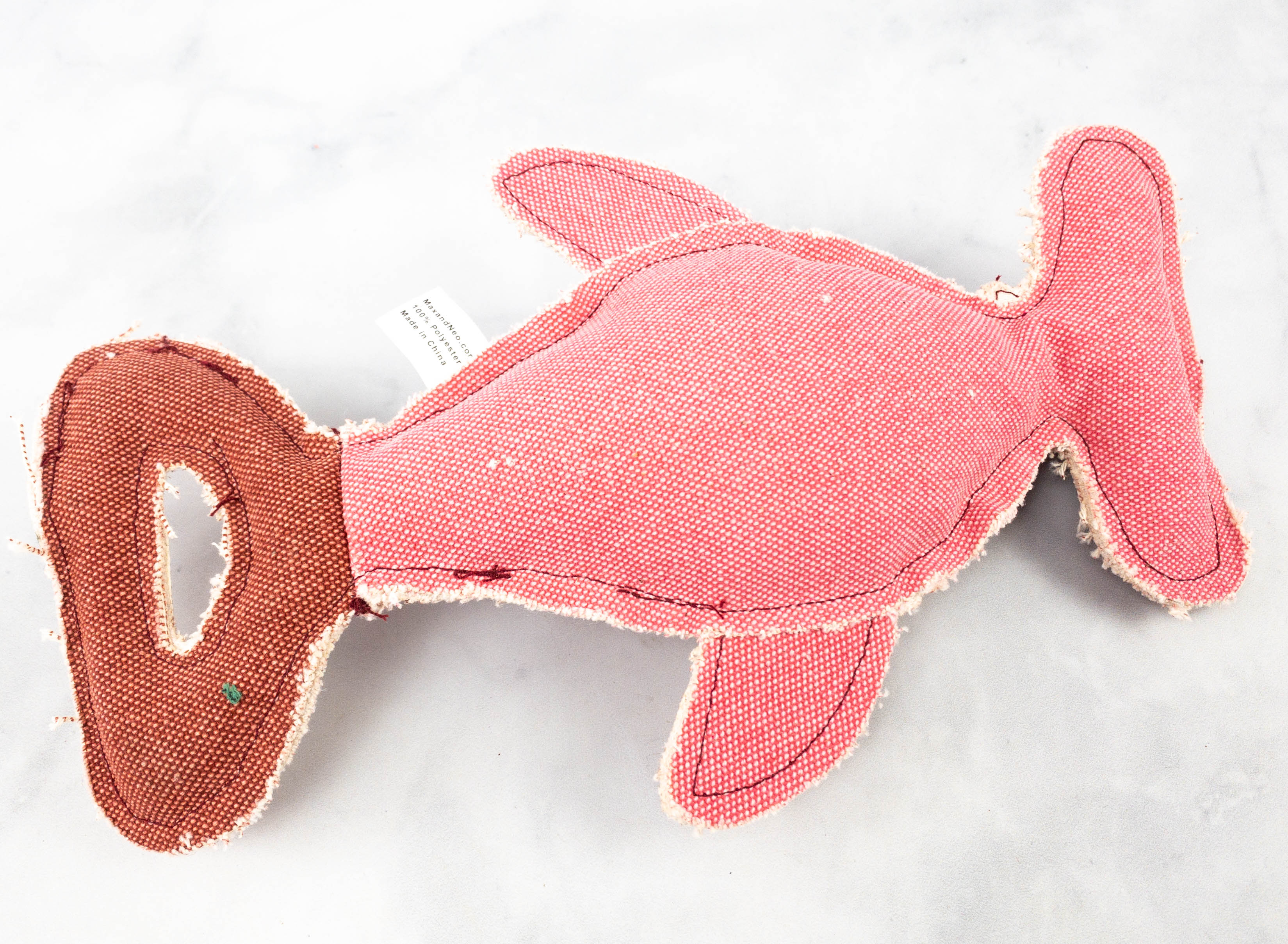 It's made with durable fabric and also comes with reinforced stitching!
Healthy Dogma Treats Country BBQ Duck Dog Treats. Here's another yummy snack for dogs! These are made with duck and infused with a natural barbecue flavor.
Duck meat is great for dogs because it's rich in protein, keeping them healthy and energetic.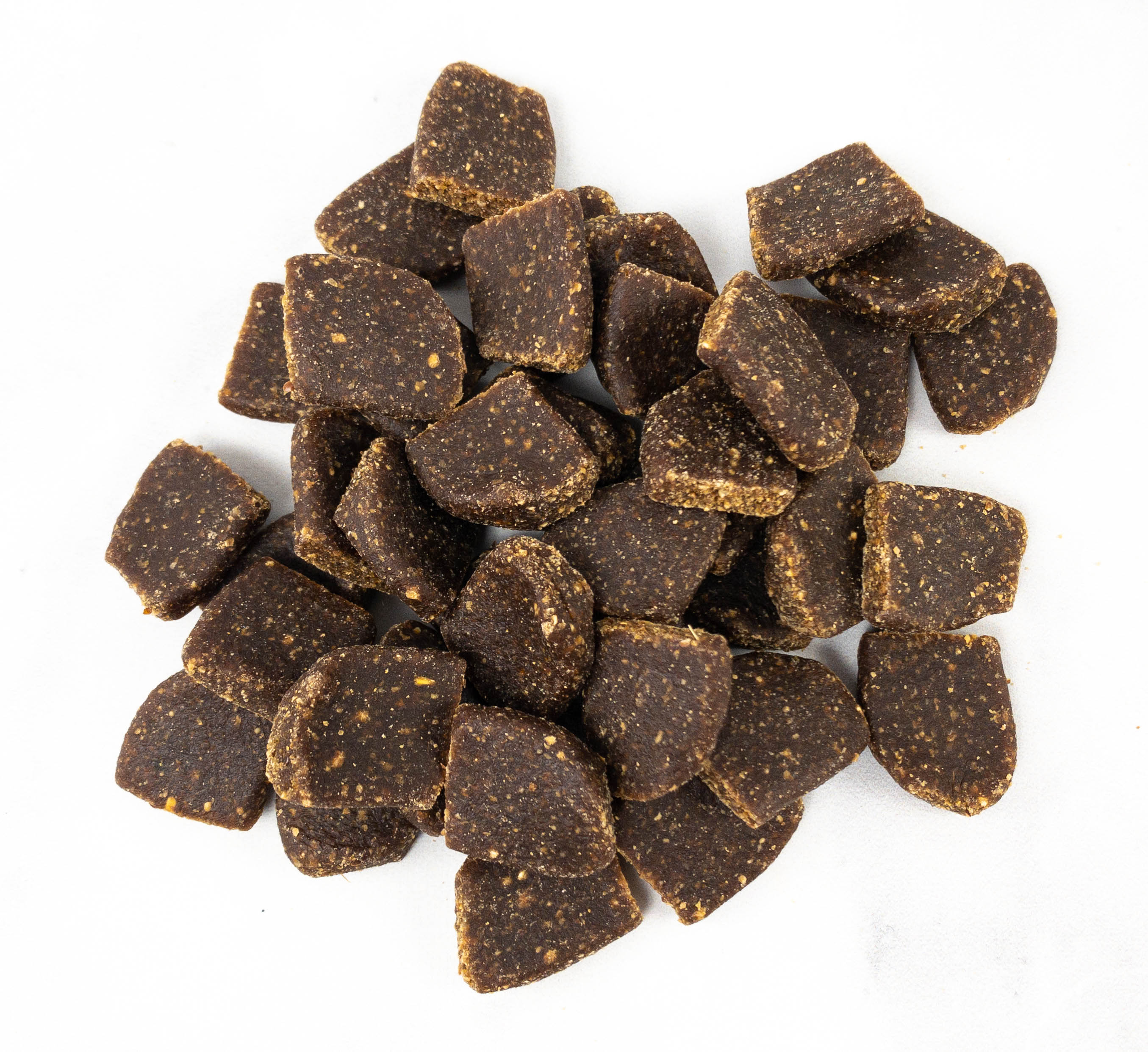 Each piece is moist and chewy! These are great as a snack, but you can also use them as a training treat!
Buffy loved all the toys and treats in this month's box!
It's another great month for The Dapper Dog Box! The toys are animal themed and Buffy enjoyed playing with them for long hours. She even brought them outside! As for the snacks, her favorite are the wheat-free biscuits and she gobbled them ! Another fun inclusion in the box is the bandana. The print is high-quality and it's also easy to wear. It's great for photo ops or simply when taking your pups for a walk outdoors! If you want to treat your furbabies with fun toys and yummy treats, this subscription is a good choice. You can even customize the boxes depending on your dog's size and sensitivities!
Did you love this month's box as much as we did?