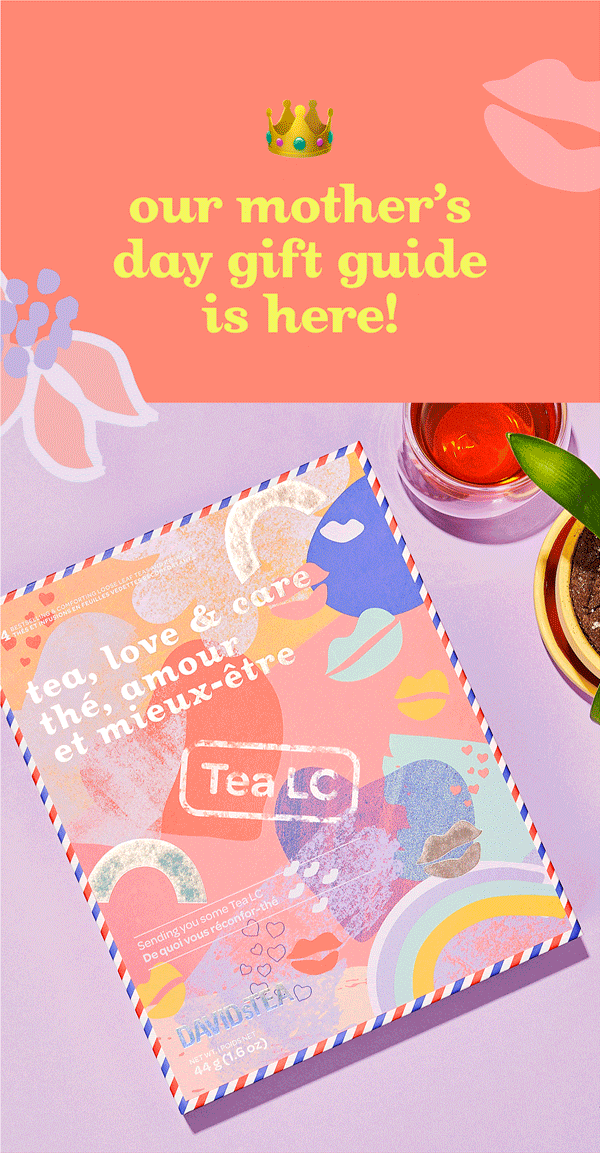 The David's Tea Mother's Day Collection is now available – there's a bundle for every mom for Mother's Day at David's Tea!
The ultimate Mother's Day Gift Guide 💐

Moms guide you through life, but David's Tea guides you through Mother's Day.
Here are some of David's Tea bundles curated just for moms:
The Never Stops Mom ($59 for bundle)
For moms that just don't quit! Make living on the go a little easier for them
Includes: Teal Iced Tea Press, Rainbow Lemonade Iconic Tin, Cherry Berry Punch Iconic Tin, and Teal Perfect Spoon.
The One of Everything Mom ($45 for bundle)
Not sure what to get? "All of it" seems like a solid option.
Includes: Double Walled Glass Nordic Mug and David's Top Teas Sachet Tea Wheel.
The Mom Who Needs More Zzs ($49 for bundle)
Put the Z's in teaz. Best gifted after a long day.
Includes: Holographic Favourite Tumbler, Moon David's Tea Filters Pack of 100, and Sleep & Relax 12 Tea Sampler .
Here's a peek at the other Mother's Day Bundles:
About David's Tea:
David's Tea is one of Canada's most well-known tea houses, with a huge catalog of every kind of tea from black tea, to mate, to traditional matcha.
Are you getting anything from David's Tea?
Find more goodies for mom in our Mother's Day gifts and deals roundup!