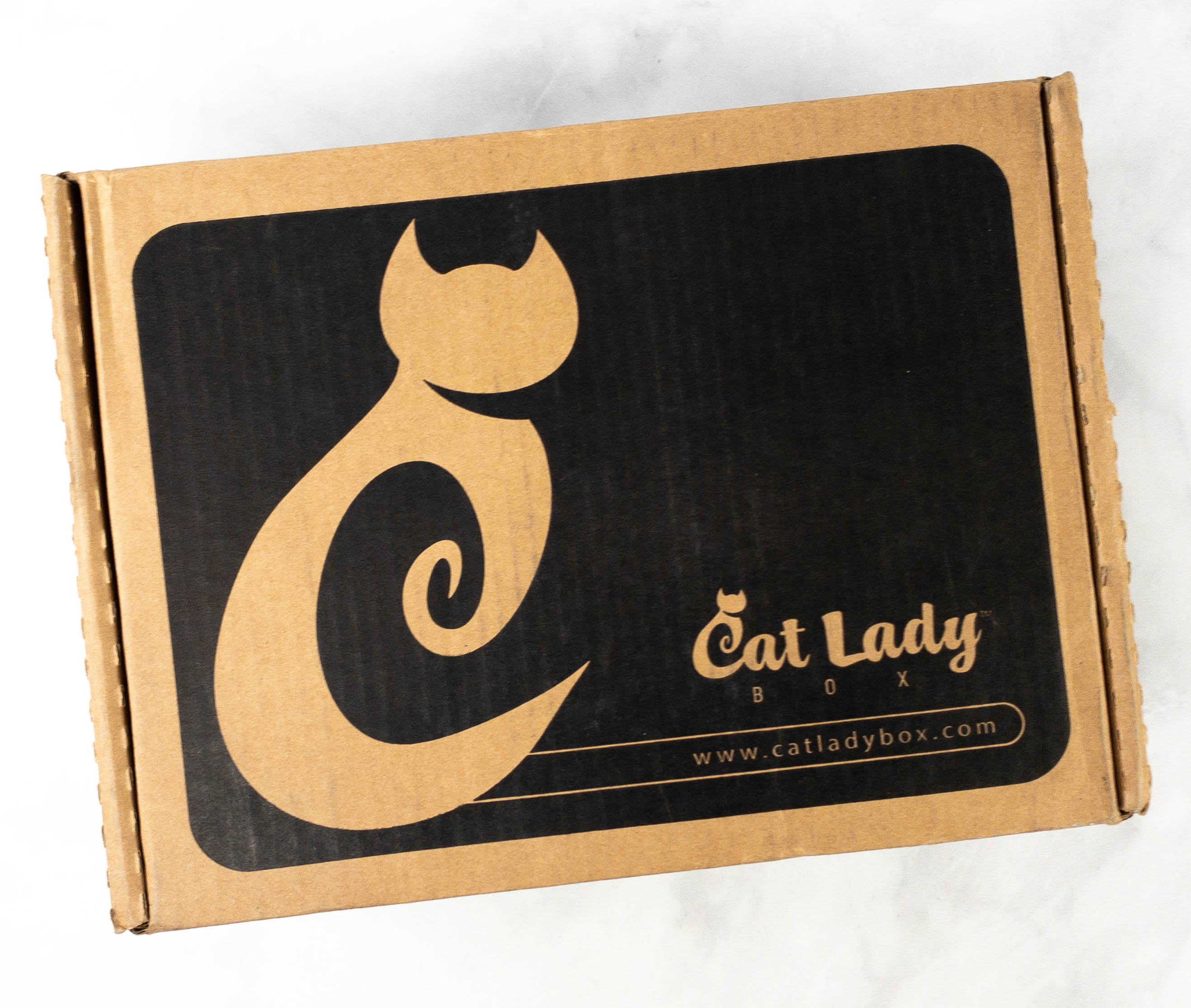 CatLadyBox sends monthly boxes for cat ladies and their cats! This cat subscription box offers two types of boxes: the Crazy CatLadyBox that contains cat-themed items for you and your cat, and the CatLadyBox which contains things just for you. Each curation might include cat-themed shirts, jewelry, home decor, accessories, art, and more – all delivered in a box your cat can keep. Cat Lady Box topped the list in our 2021 readers' choice picks of best subscription boxes for cats!
This is a review of the CatLadyBox without the cat toys.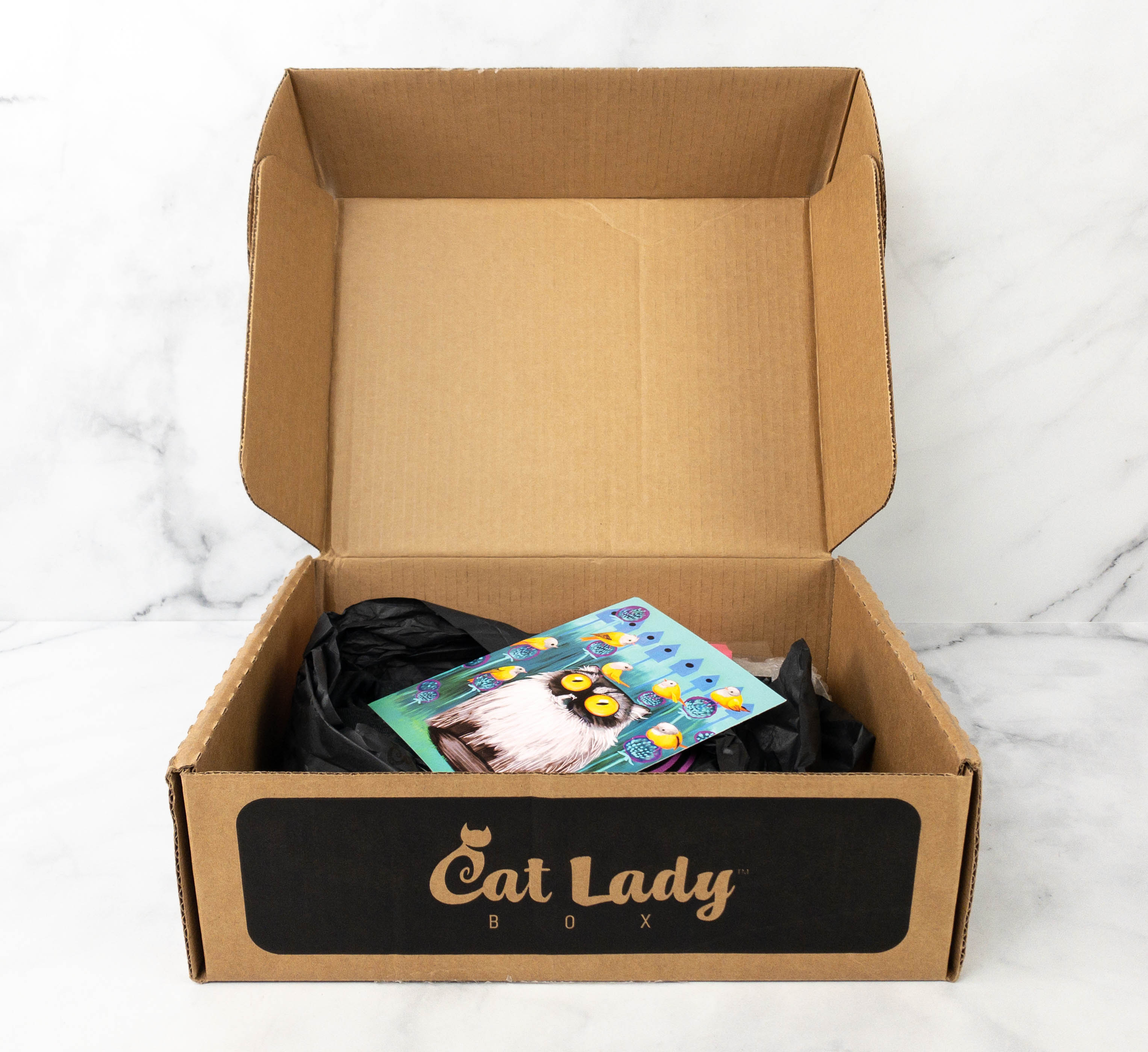 The items were wrapped in black tissue paper.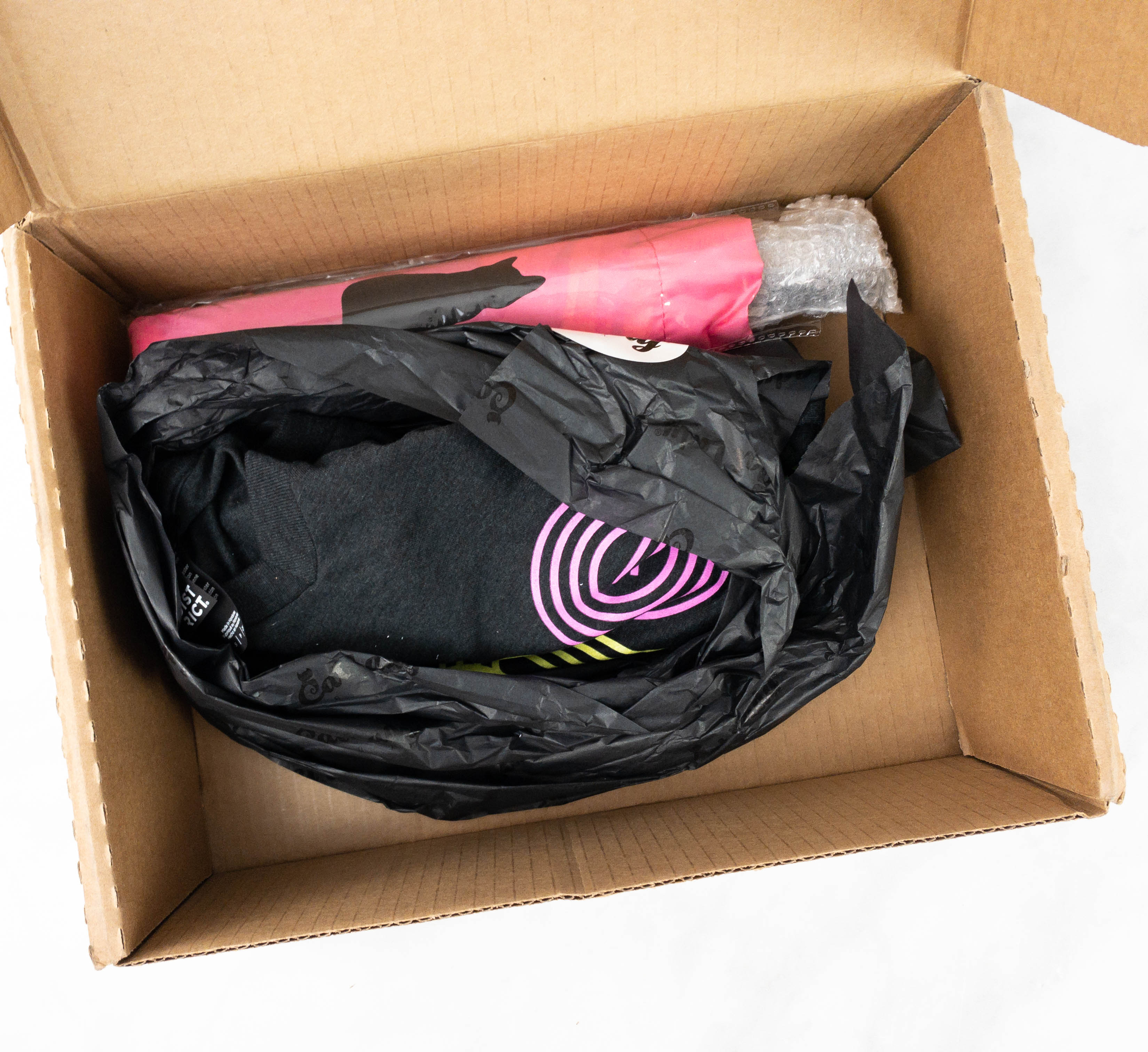 Everything was neatly tucked inside!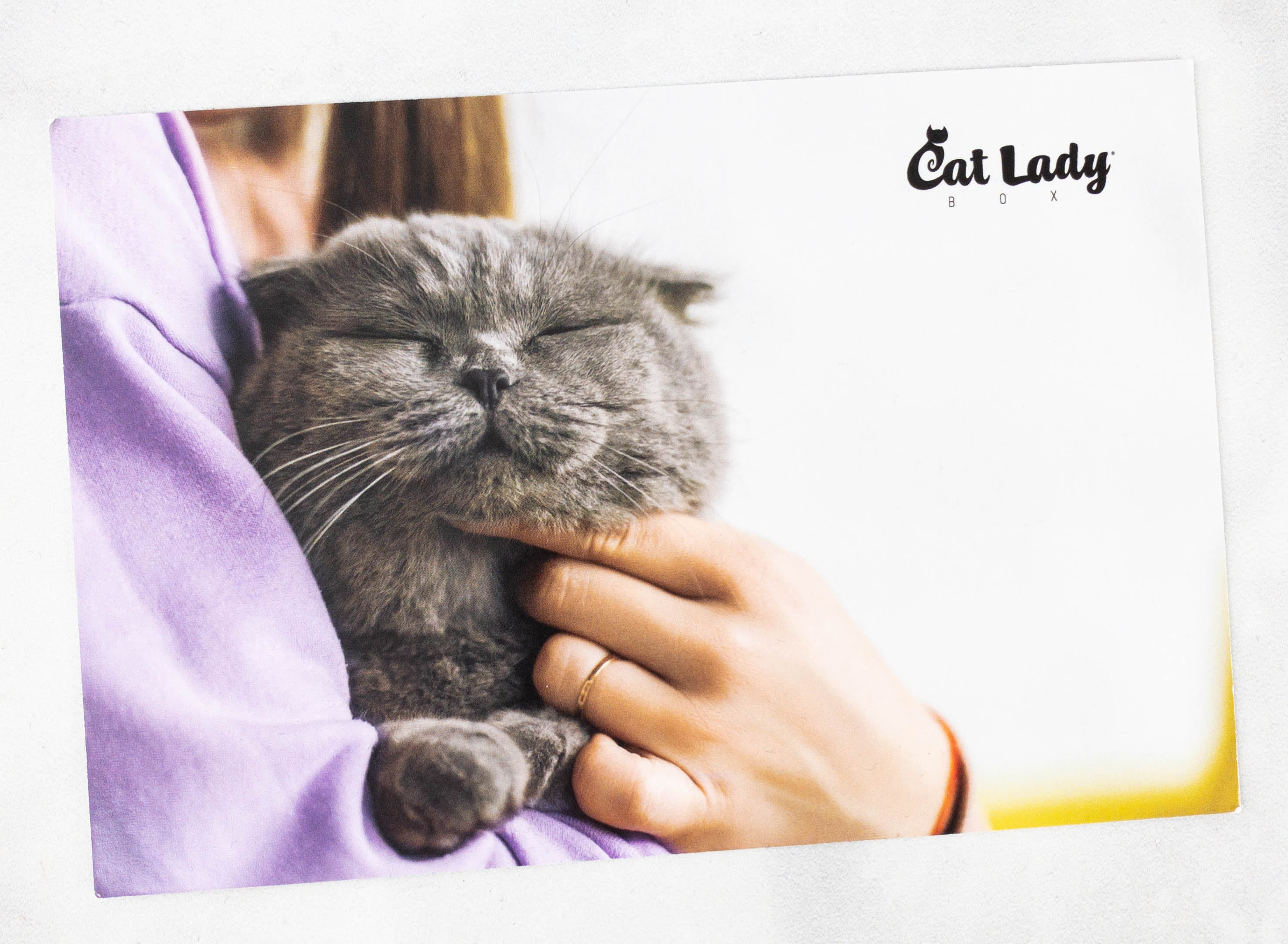 They included this card with a cute cat snuggling with her momma!
At the back is an announcement that the next Cat Lady box is a Cat Mom's Day special!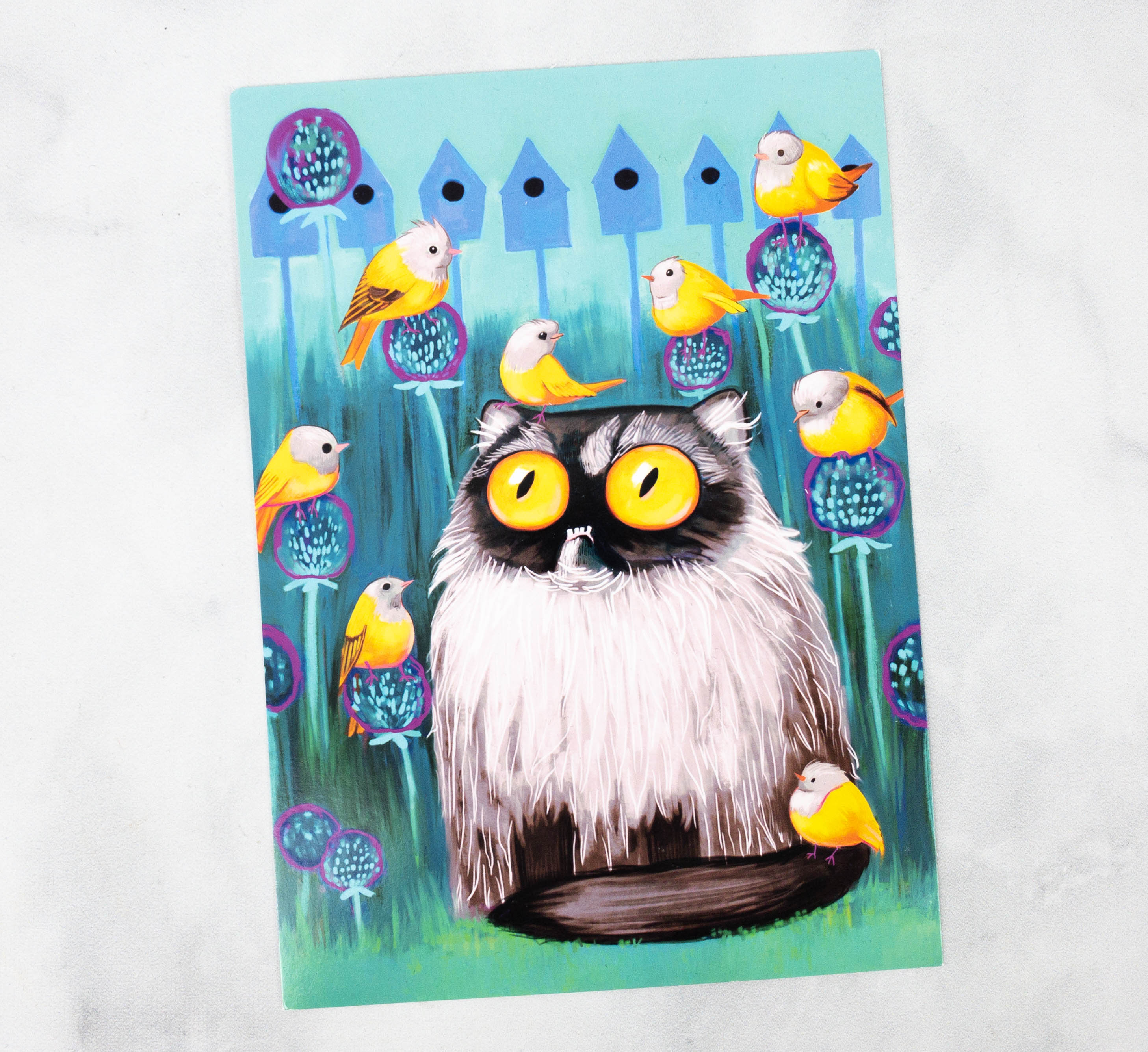 The information card features a cute cat artwork by the featured CatLady artist, Melanie Schultz.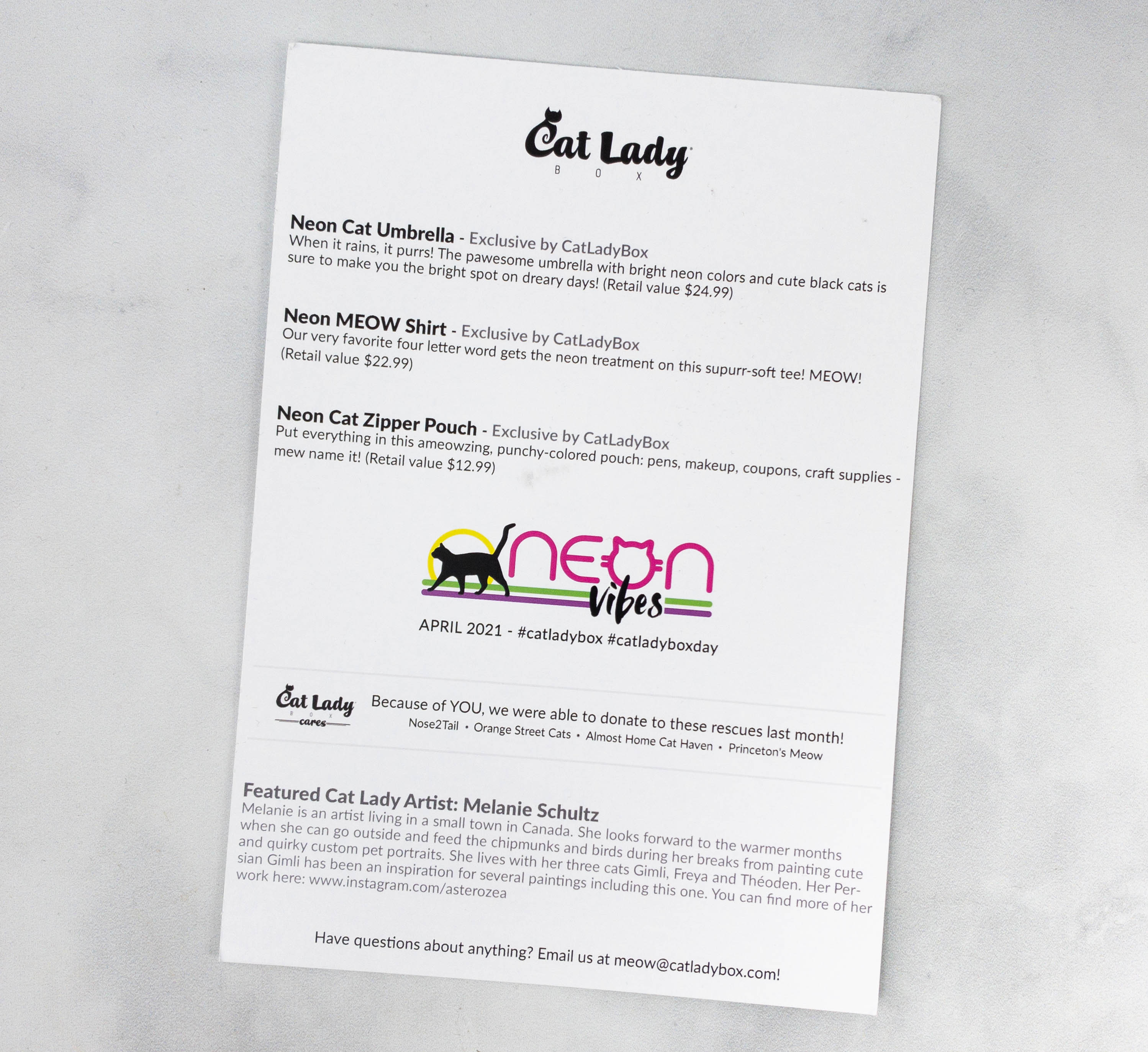 At the back, there's a list of all the items in the box with their retail value and a brief description.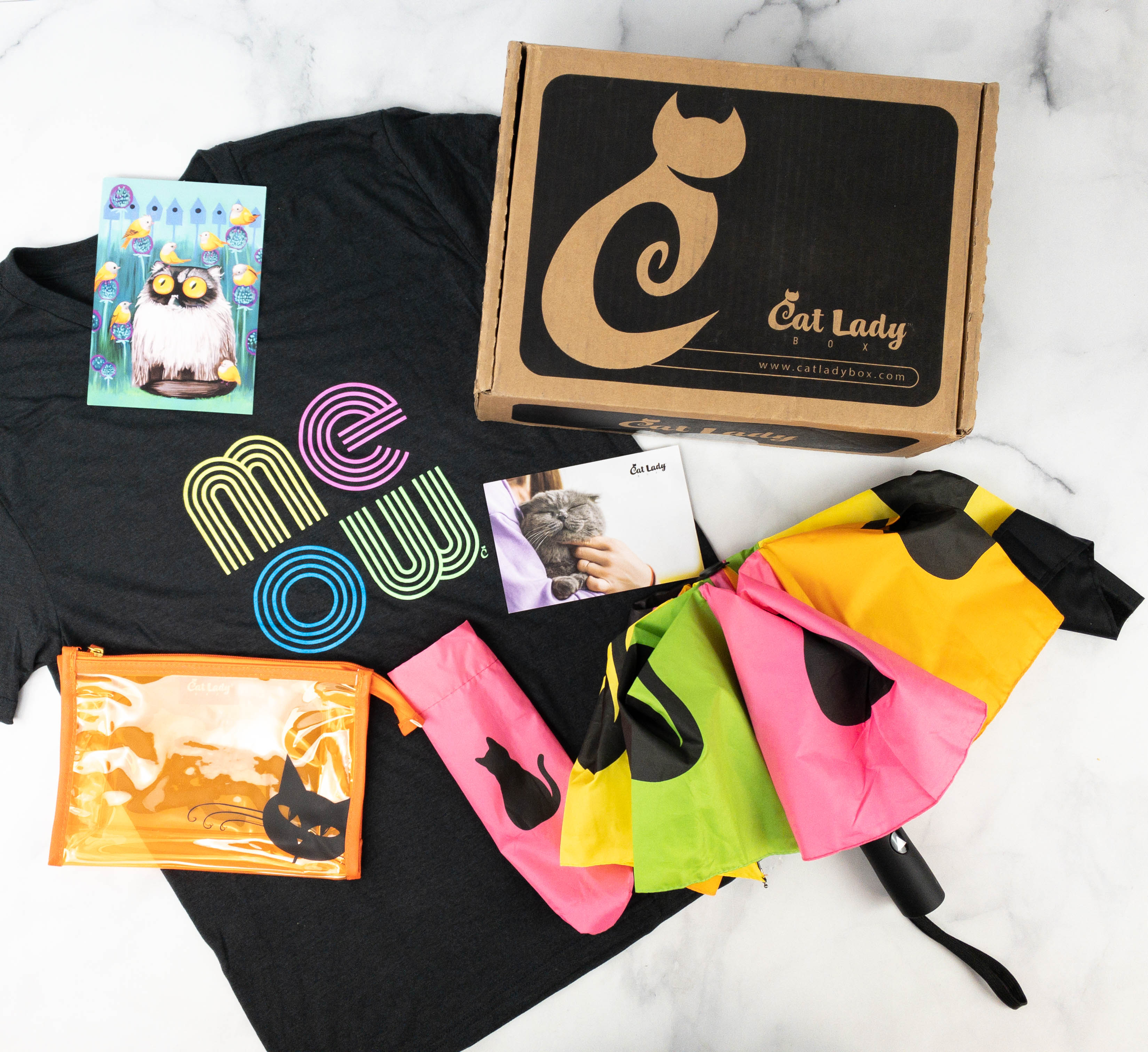 Everything in my CatLadyBox with the theme NEON VIBES!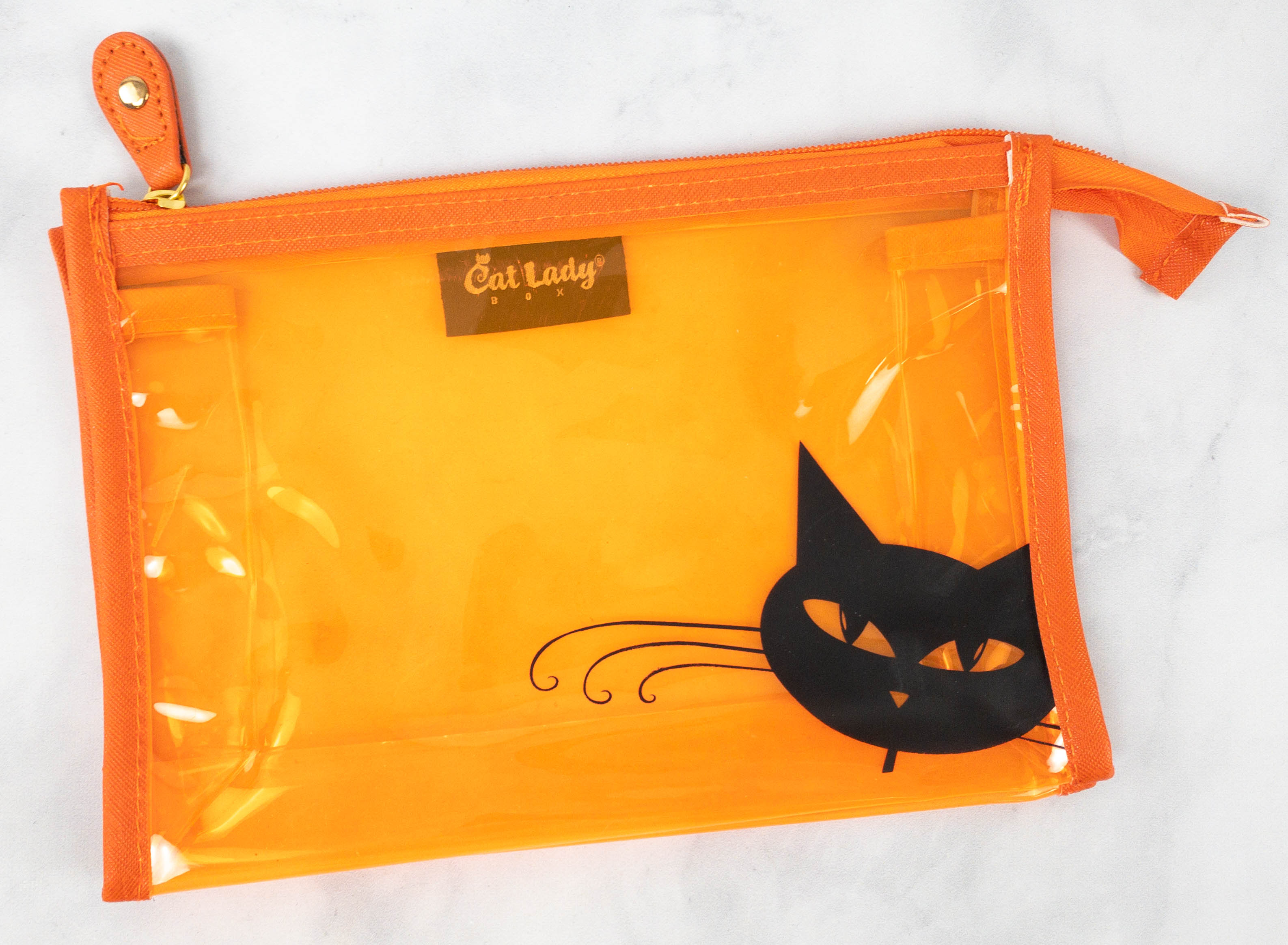 Neon Cat Zipper Pouch ($12.99) It's a striking neon orange zipper pouch! I like that it's see-through so I can easily find the items I need inside. It's ideal for organizing makeup, toiletries, or other essentials especially when traveling.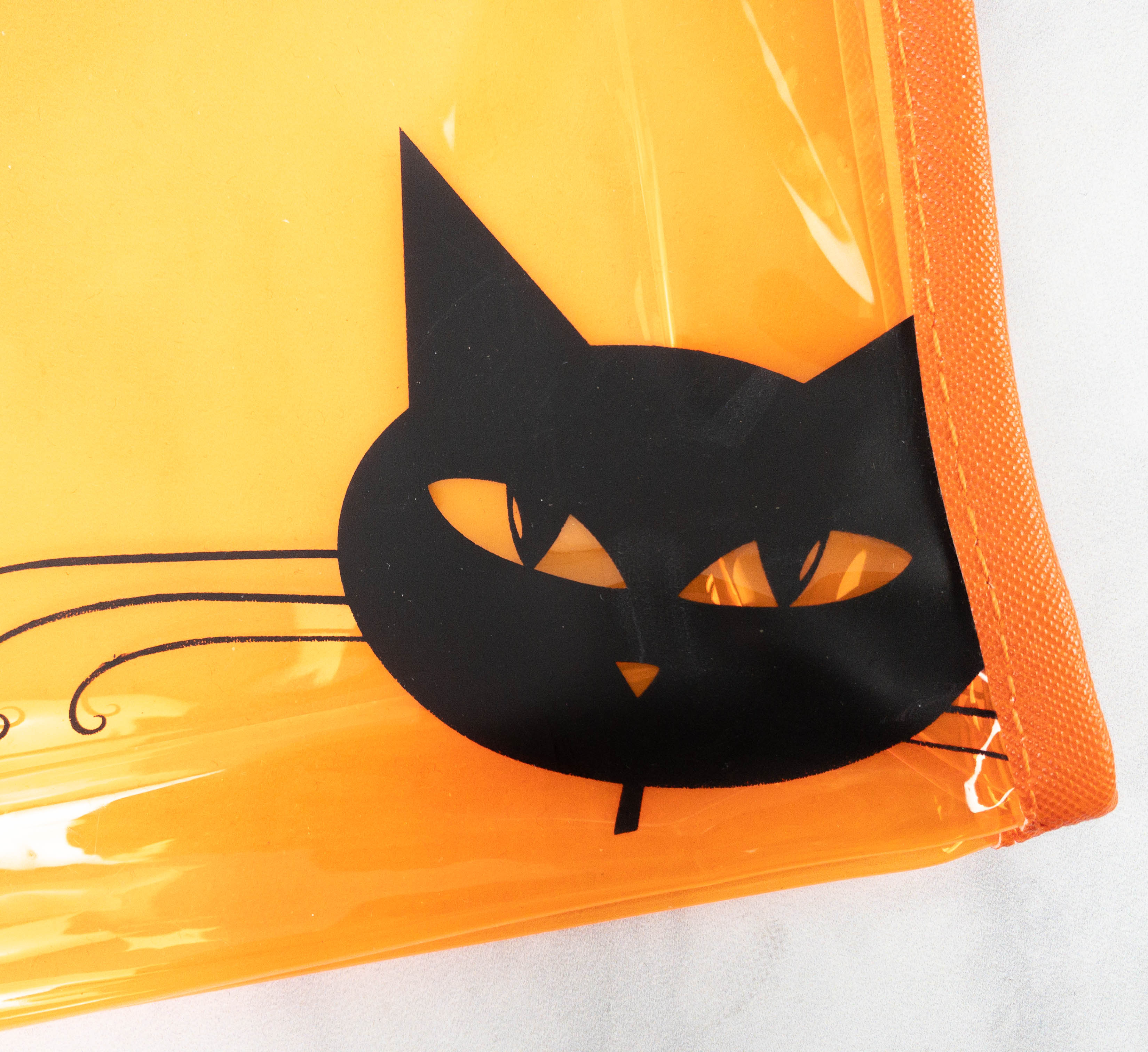 It features a cat face on the lower right side and it's super adorable with its long whiskers!
Neon MEOW Shirt ($22.99) The Cat Lady Box includes wearables! This month, it's a cute shirt with a MEOW print in front.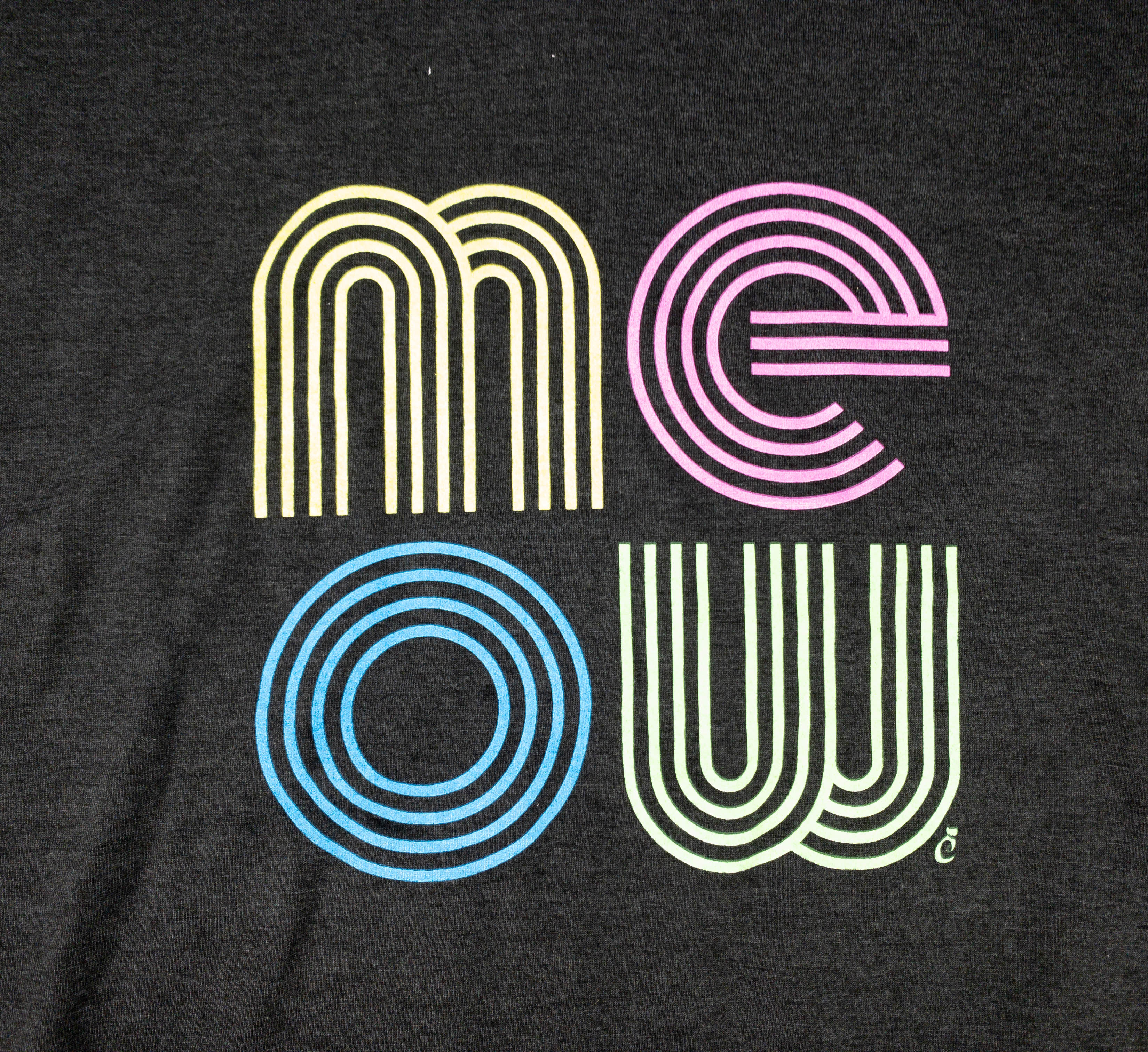 The print resembles a neon signage, which I think is cool! Also, if you look closer, there's a small Cat Lady logo near the letter W.
Neon Cat Umbrella ($24.99) Here's another useful item, an automatic umbrella! It came with its own neon pink pouch for easier storage.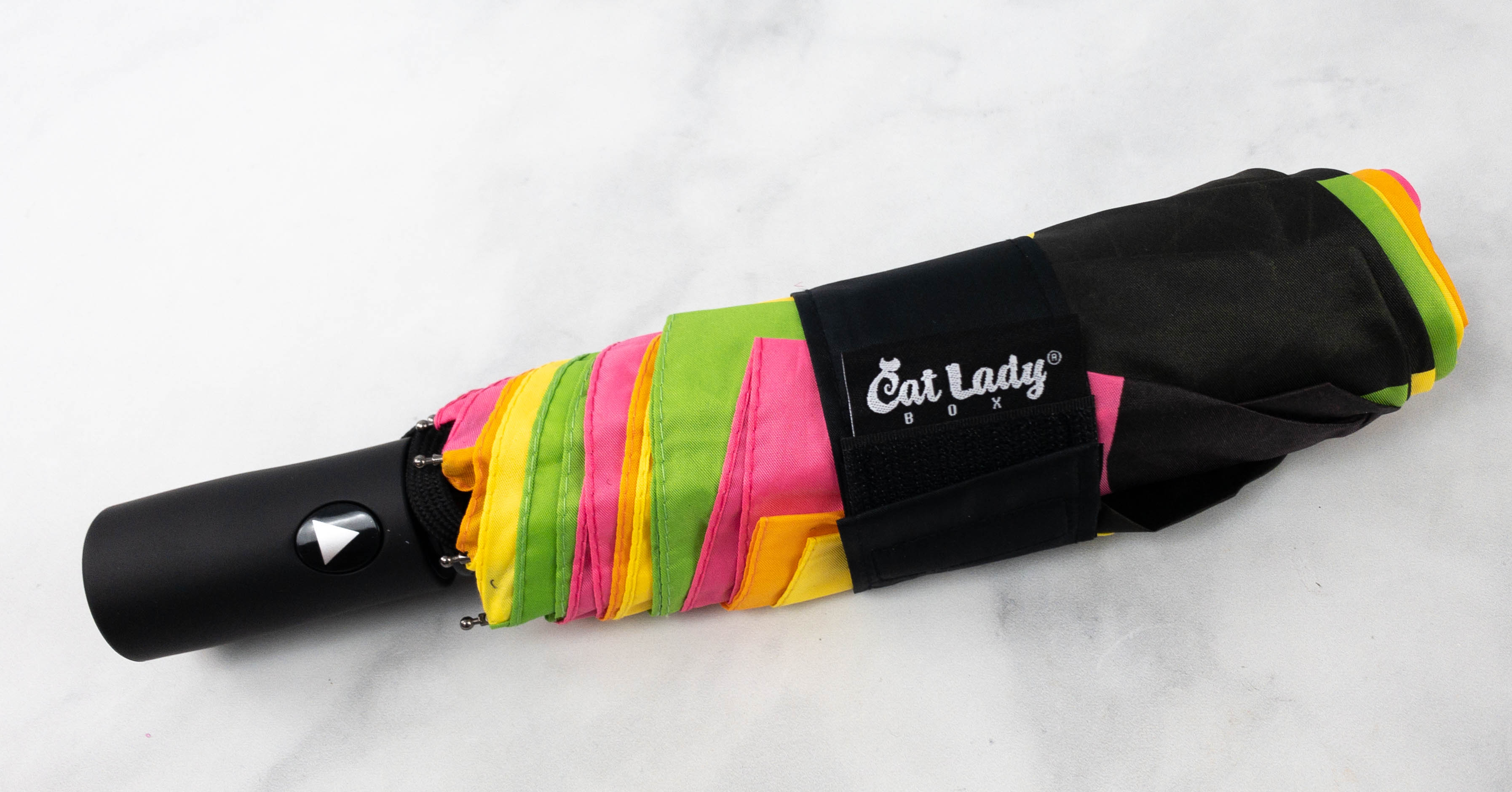 I like that its compact because I can put this on my bag with ease. It also opens up easily with just a press of a button!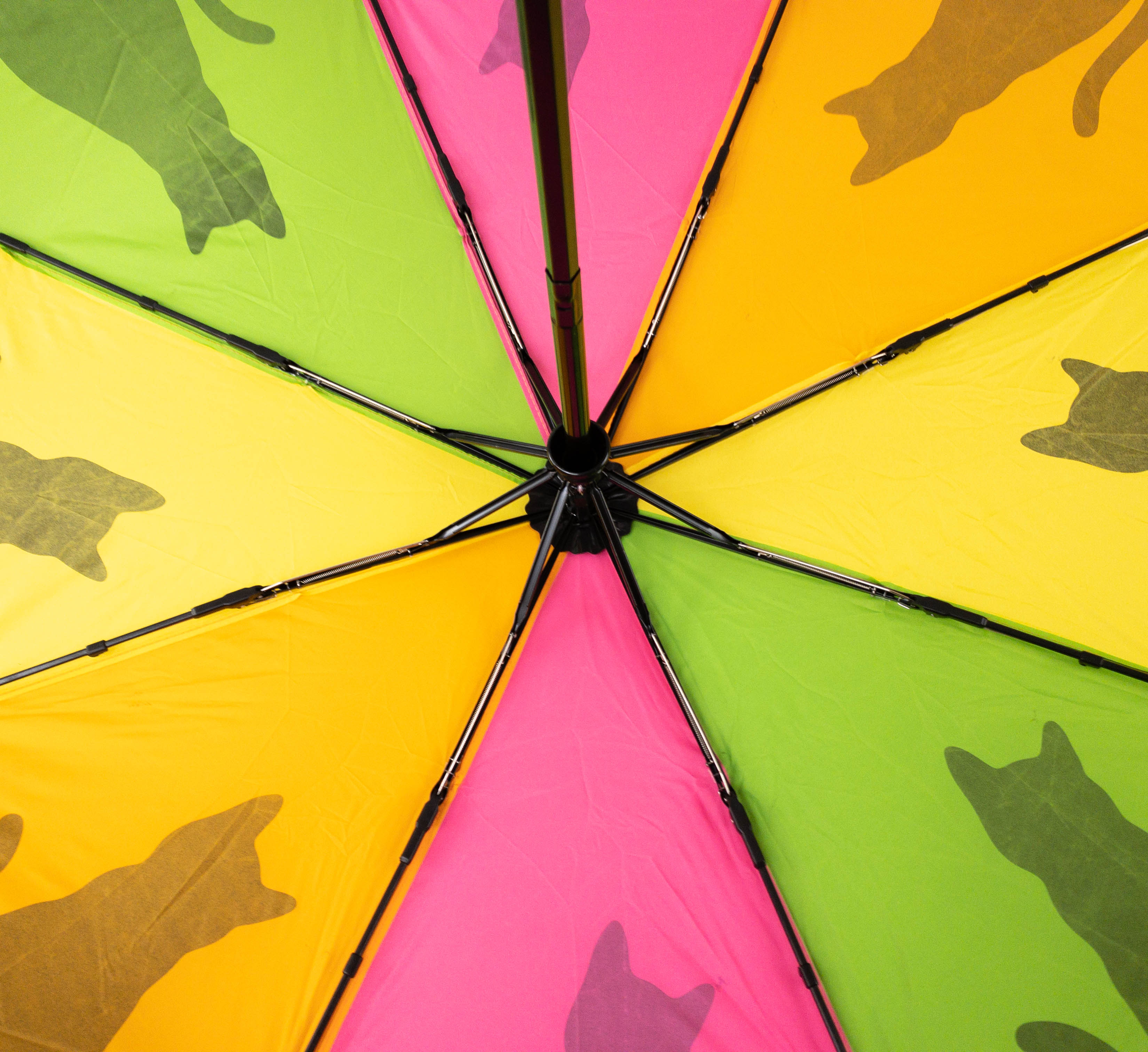 Each section has a different neon color! It includes neon pink, neon green, neon yellow, and neon orange.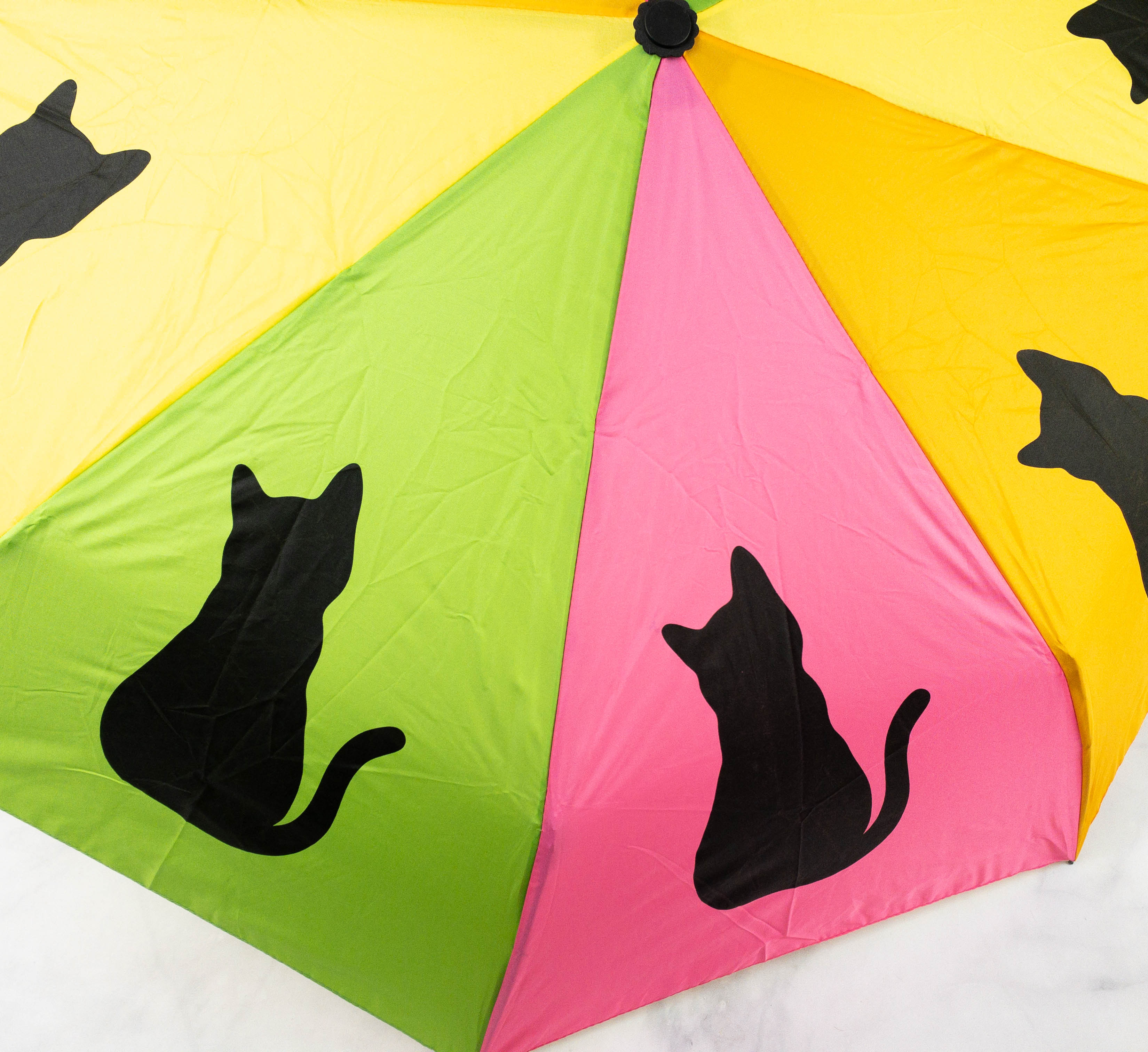 Each section also features a cat shadow. I love this and I think it's a great way to showcase your love for cats even on the rainiest of days!
Cat Lady Box is always filled with fun cat-themed items. I love this month's neon theme, as well as the colorful everyday items they included in the box. I like the see-through pouch and the umbrella, but my favorite would have to be the t-shirt. The neon sign inspired print is so cute! If you're looking for a subscription box that celebrates cats and cat ladies, this one is for you. They also offer a box that includes items for your favorite feline friend!
What do you think of this month's box?