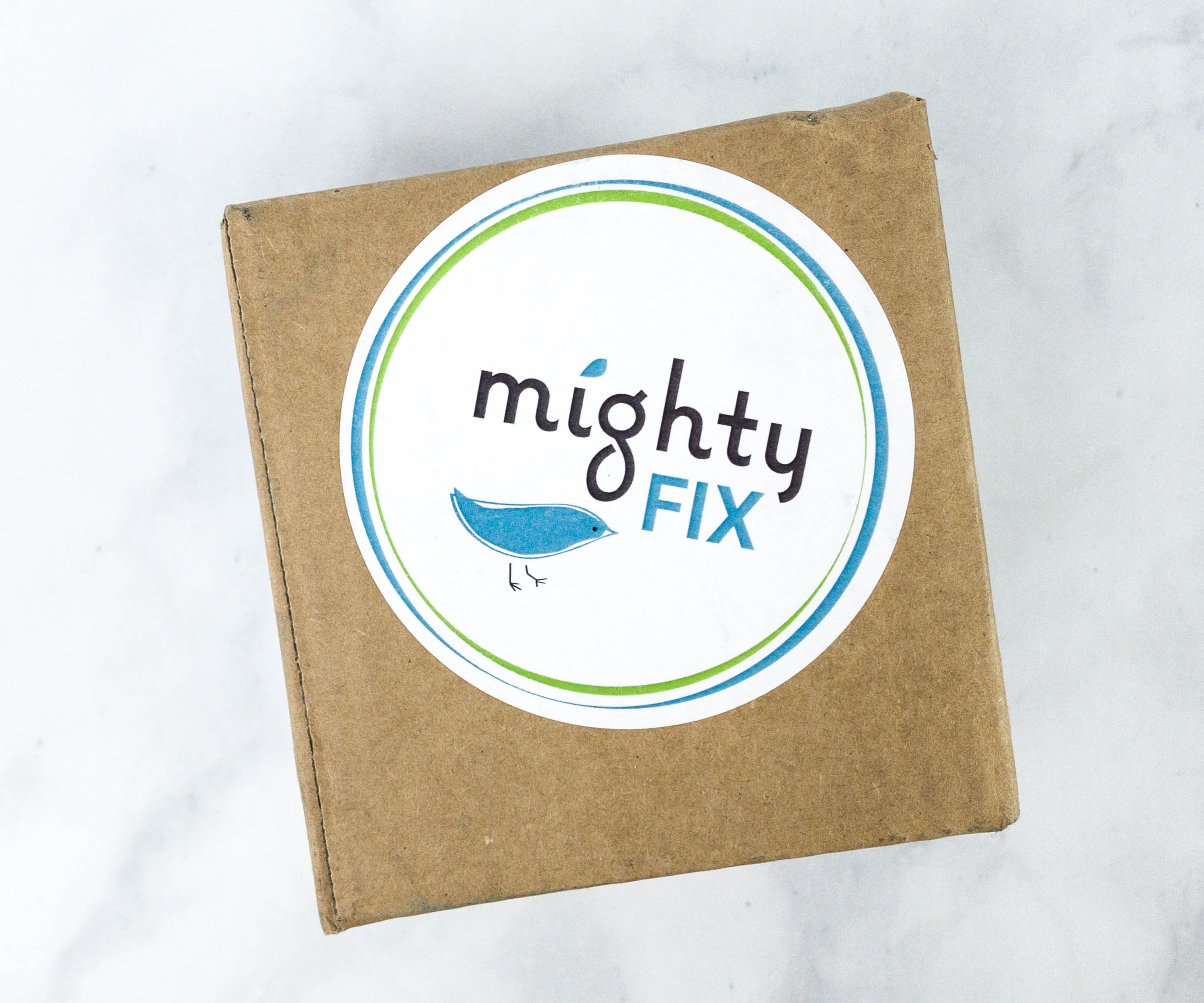 Mighty Fix is a monthly eco-friendly subscription from Mighty Nest that sends one item each month designed to help your family lead a healthy lifestyle. Subscriptions cost $11 a month, but there's a discount if you'll opt for an annual plan. Shipping is free and add-on items ship free, too.
DEAL: Get your first month for $3! Use coupon code  HELLOSUB3. Or, get 3 months free with an annual subscription (save $33)! Just use the coupon code FIXAYEAR to subscribe!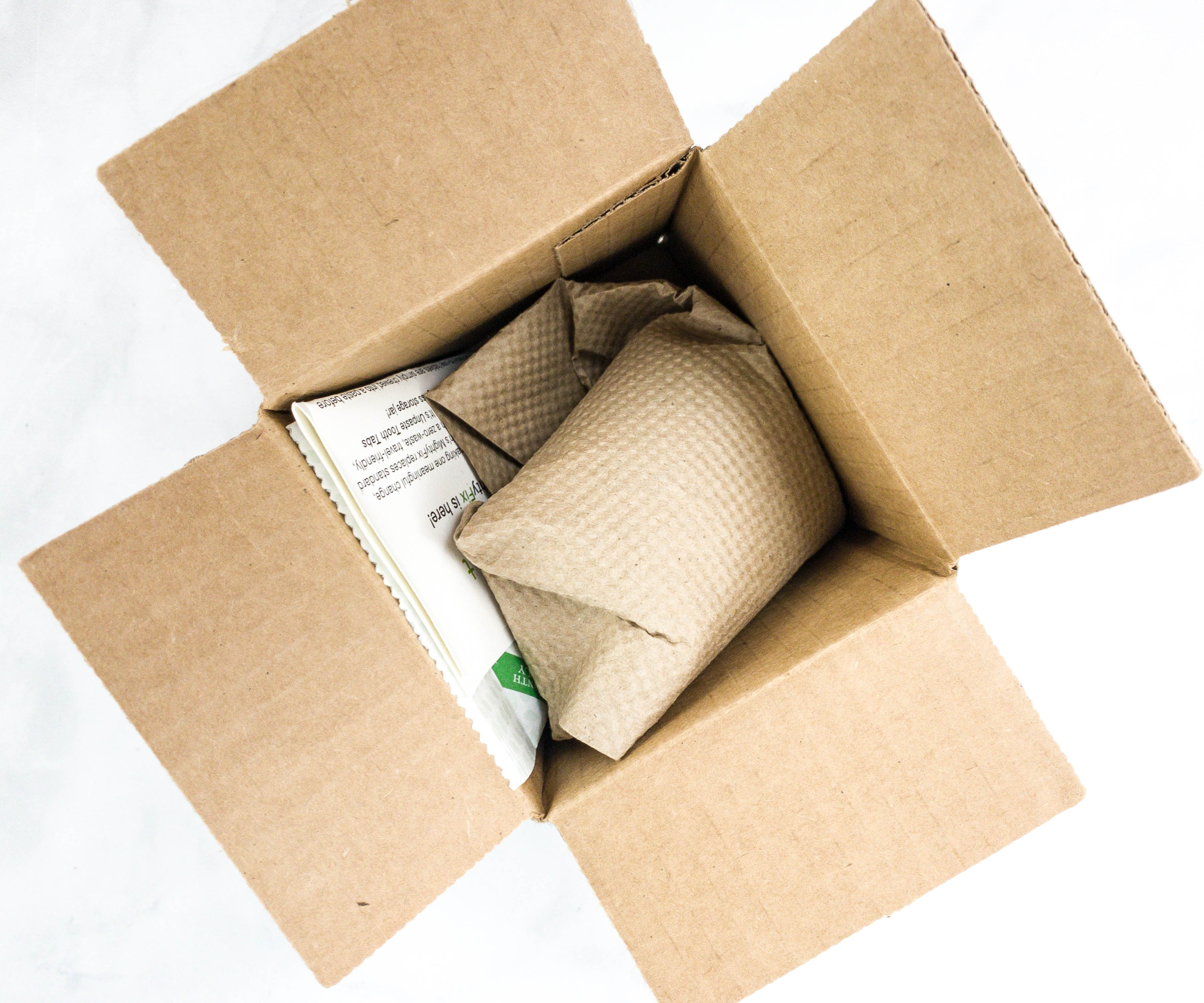 FYI – this subscription ships along with Mighty Body if you also subscribe to that. I totally love their environmentally conscious shipping practices.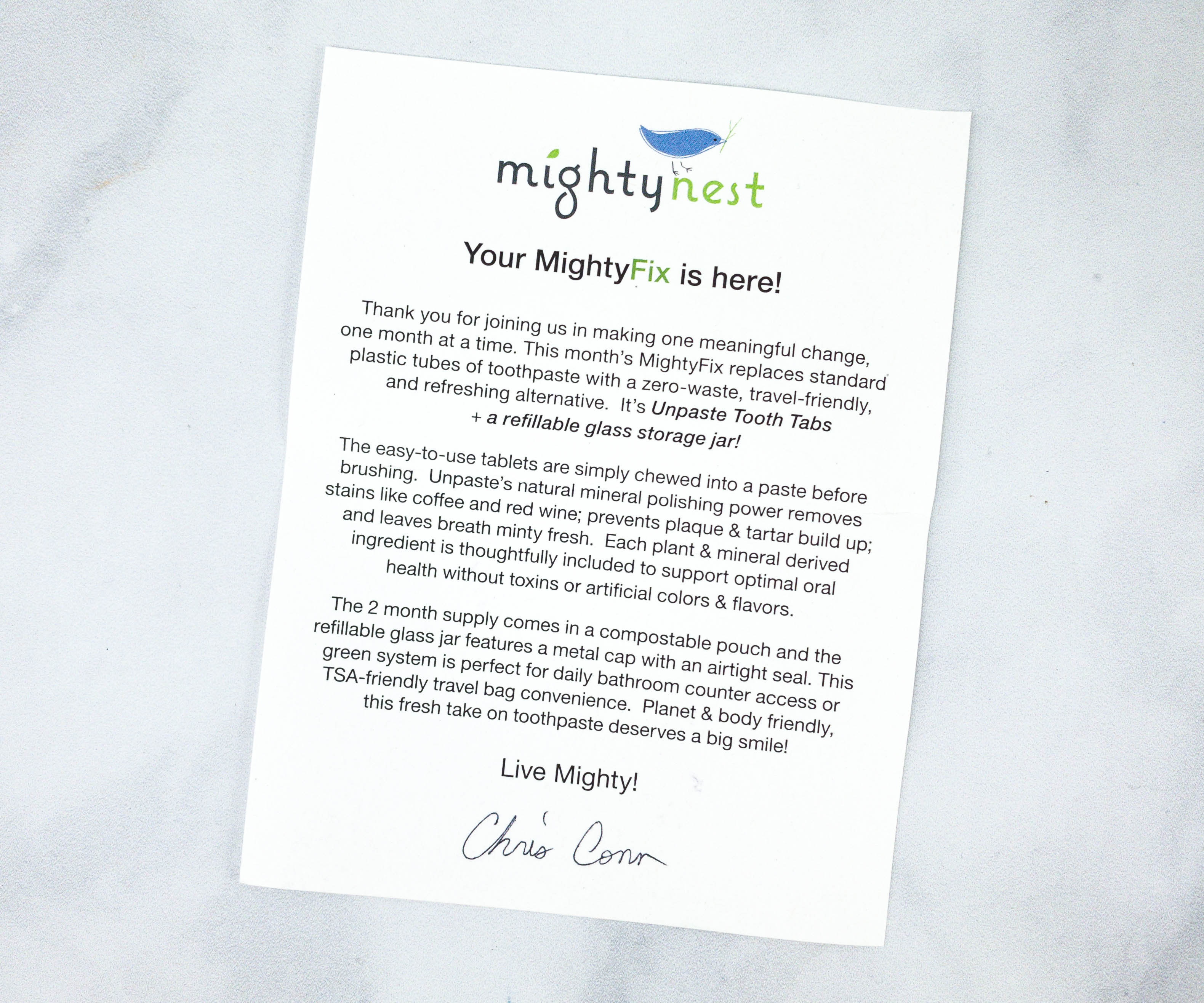 This month's box includes an information card.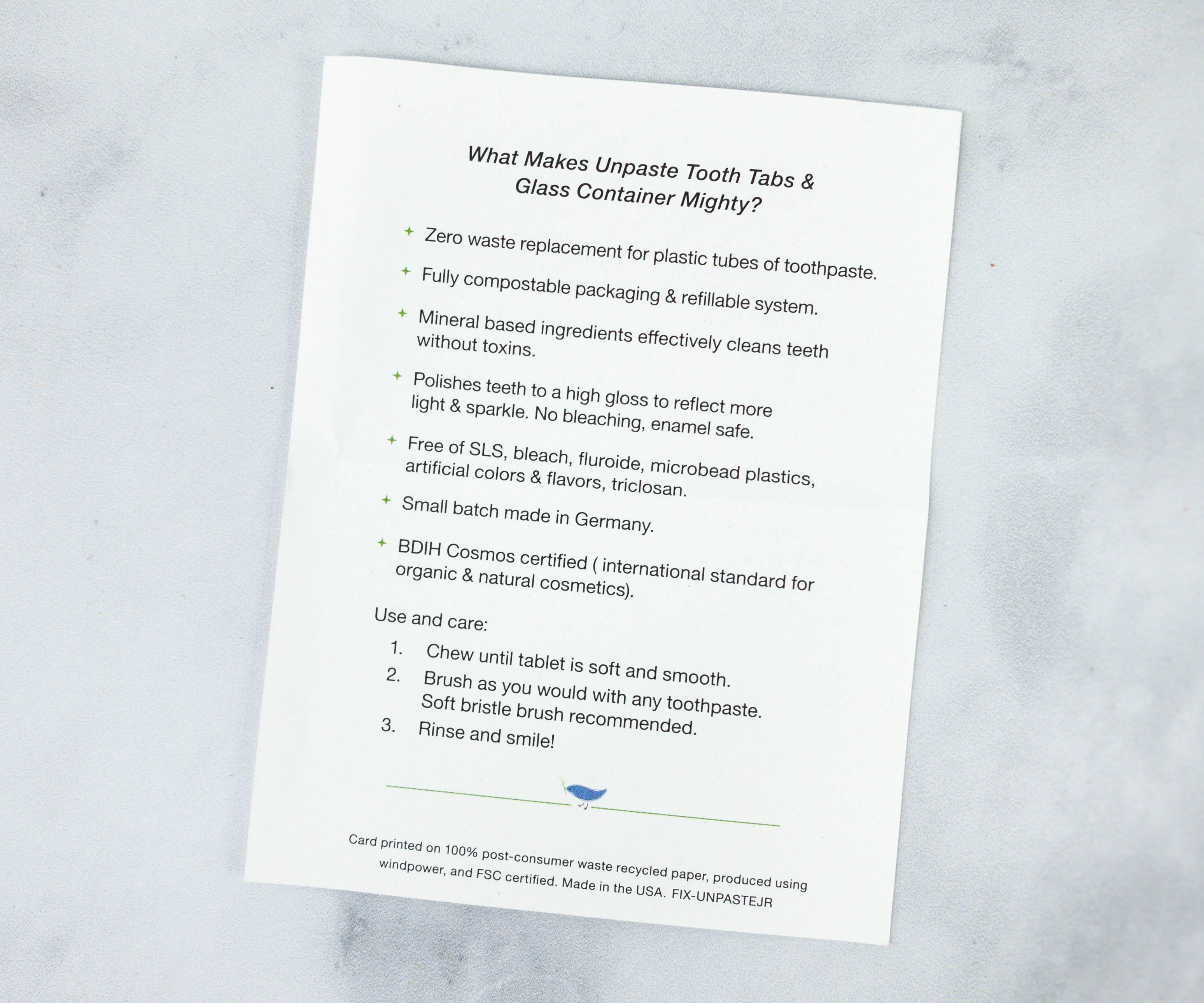 The back of the card has a description for this month's MightyFix item. It has a tip on how to use the product as well.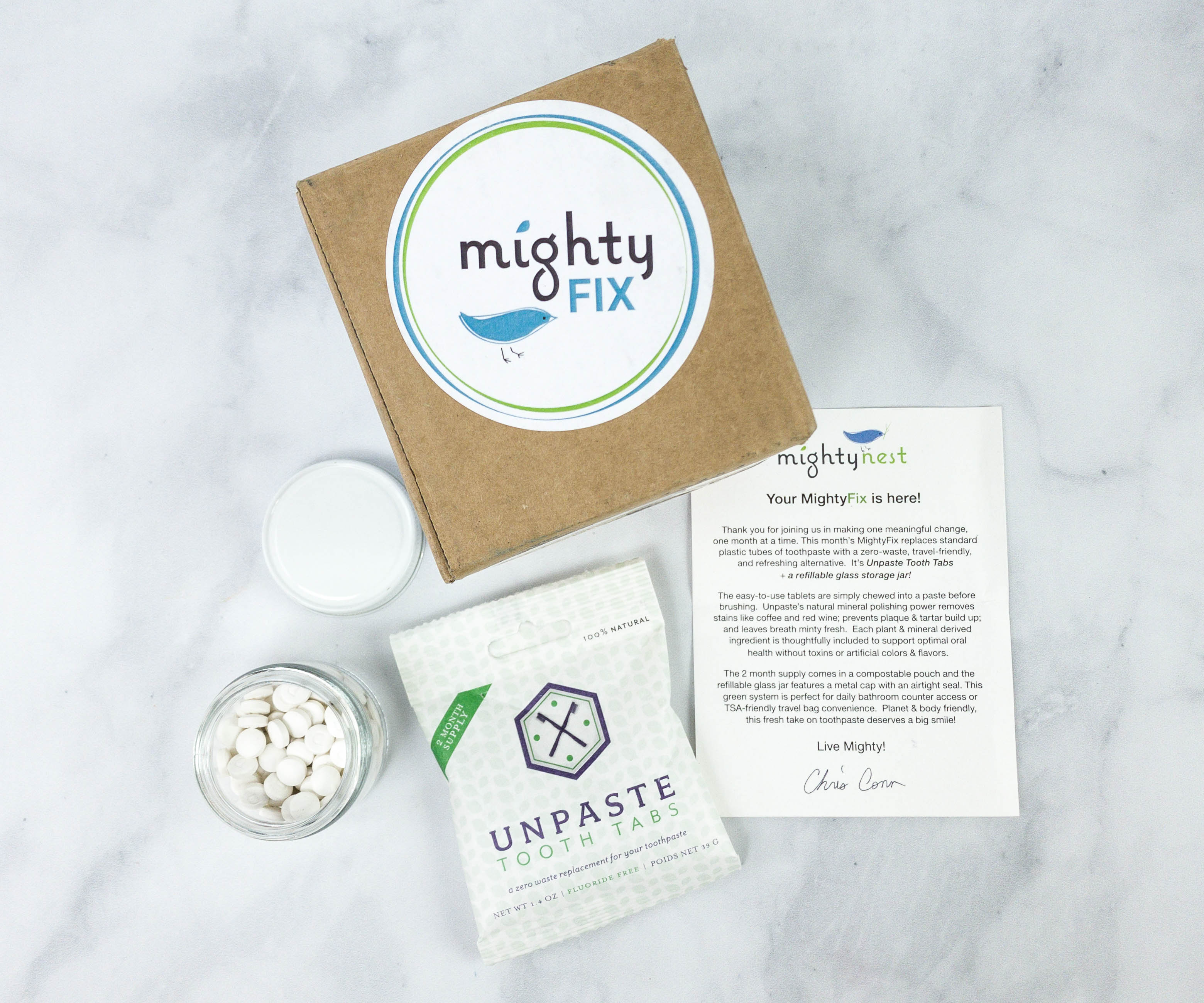 Everything in my package!
Glass Jar. The box includes a refillable glass jar where you can store this month's featured item!
Unpaste Tooth Tabs ($12.99) The featured item is a pack of flouride-free, zero-waste dental cleaning tablet, which is an excellent replacement for regular toothpaste!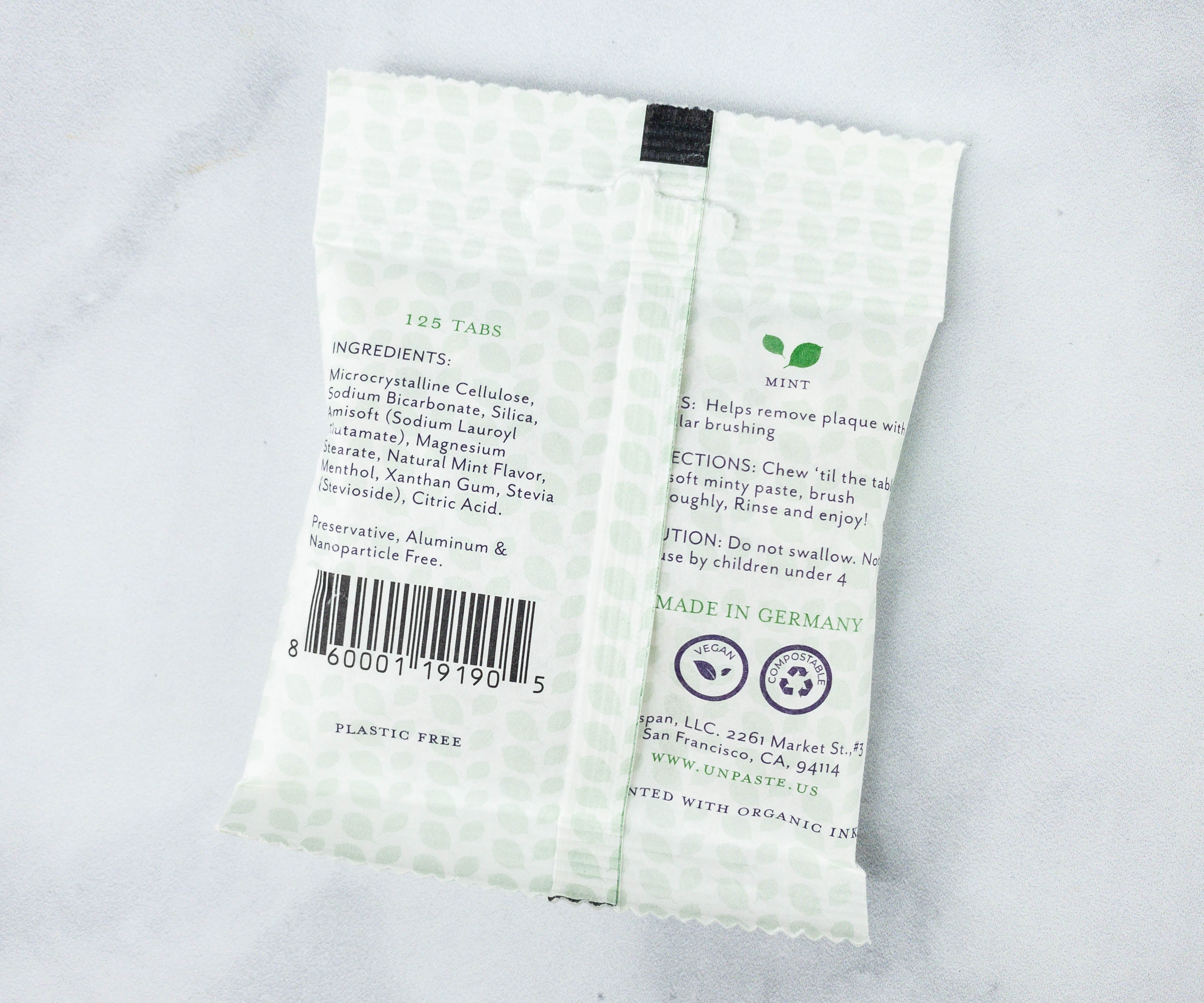 These tablets are made from natural ingredients that includes microcrystalline cellulose, sodium bicarbonate, silica, amisoft, magnesium stearate, natural mint flavor, menthol, xanthan gum, stevia, and citric acid.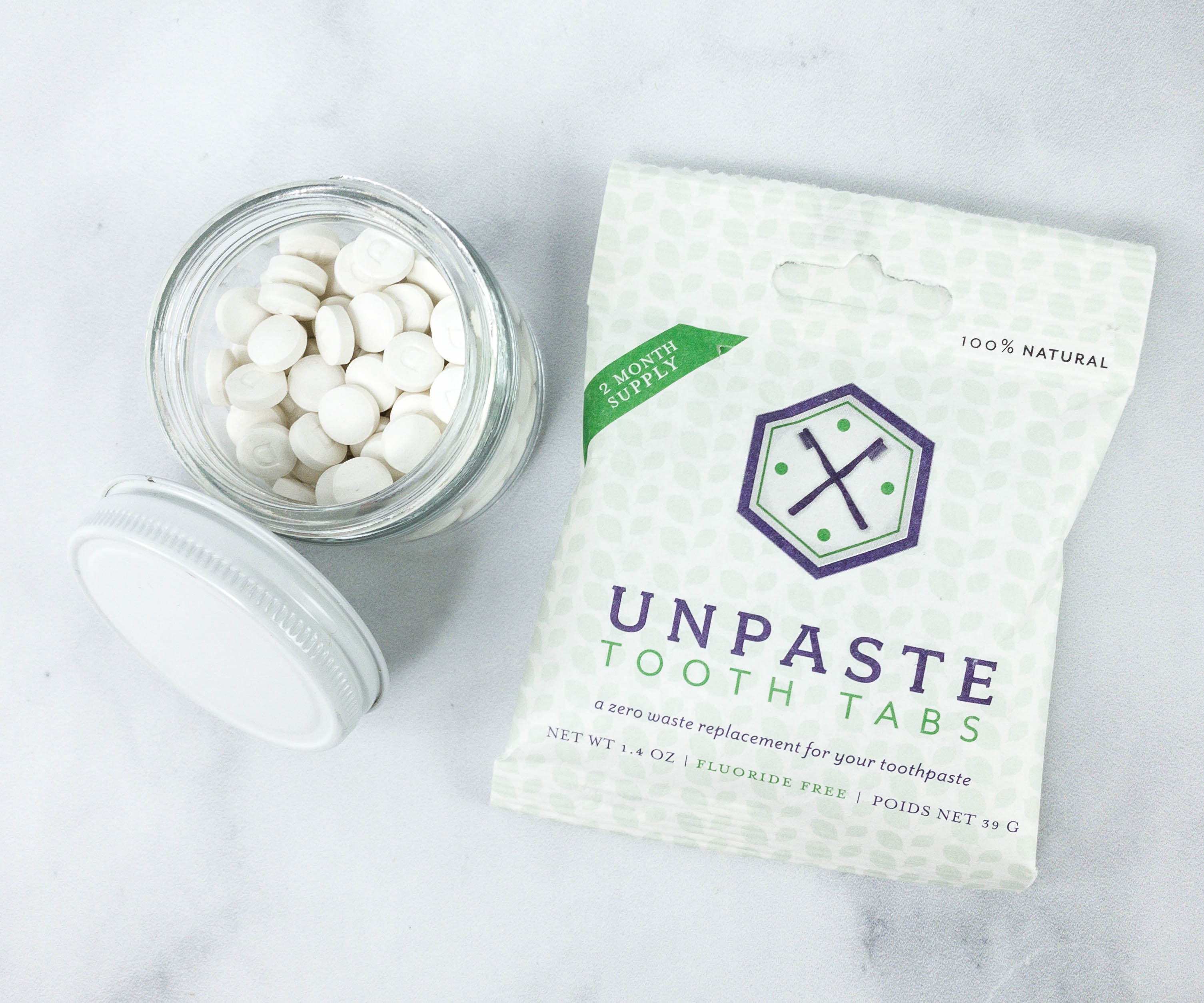 Each pack contains 125 pieces of minty vegan tablets that is good for a 2-month supply.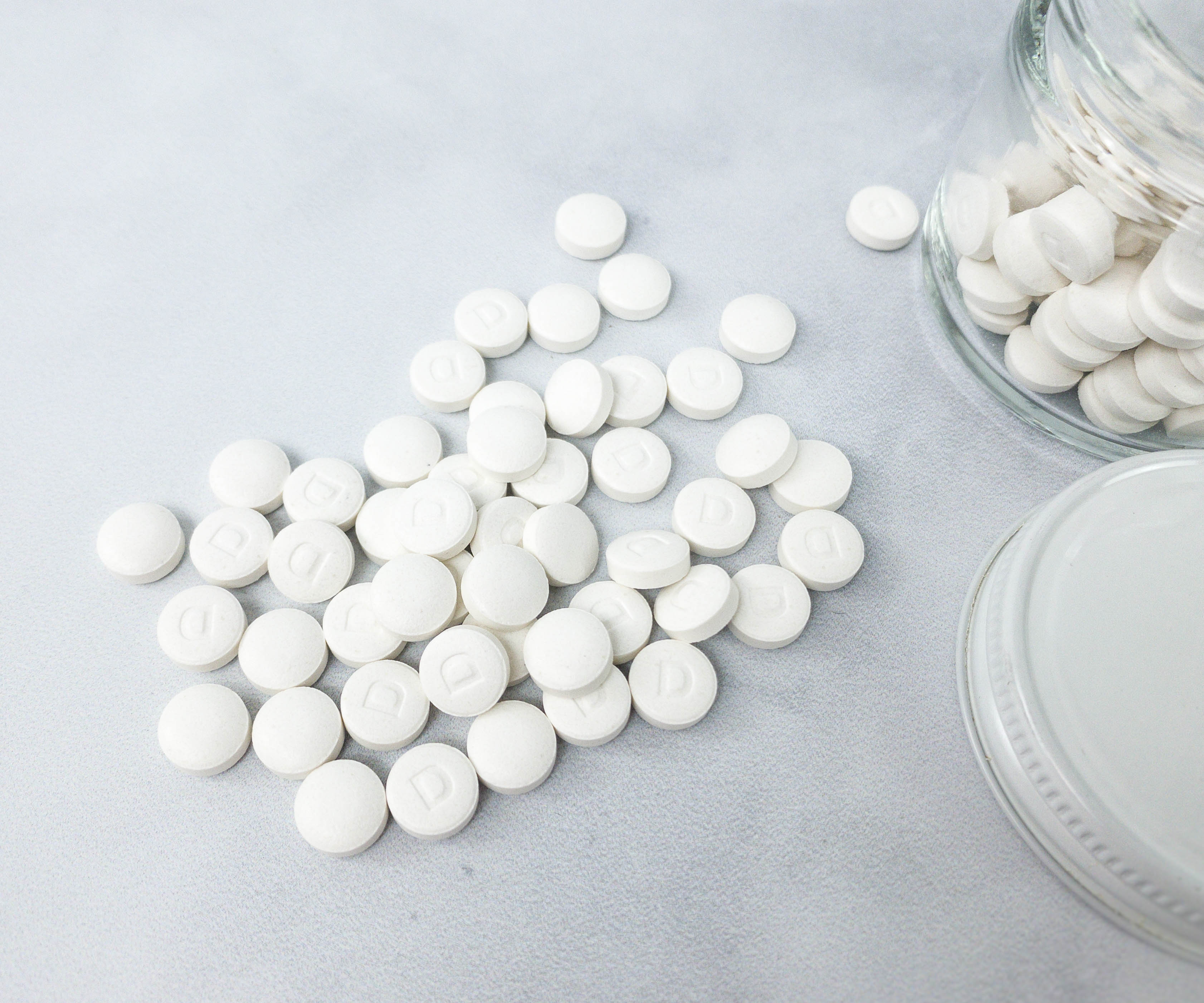 It's handy and convenient to use, all you just need to do is chew the tablet until it turns into a soft minty paste, then brush gently as you would usually do with any conventional toothpaste, and rinse. So simple and easy!
These dental cleaning tablets make a great alternative to regular toothpaste in a tube. There's less waste because you can store the tablets in a reusable glass jar. Also, it's easier to bring the tablets wherever you go and it isn't messy either. The tablet itself is minty and doesn't leave a weird aftertaste. Overall, I'm happy with my new eco-friendly discovery from Mighty Fix. This subscription is great for those who have an environmentally conscious lifestyle or for simply for those who are looking for eco-friendly replacements for their regular household items!
What do you think of Mighty Fix?