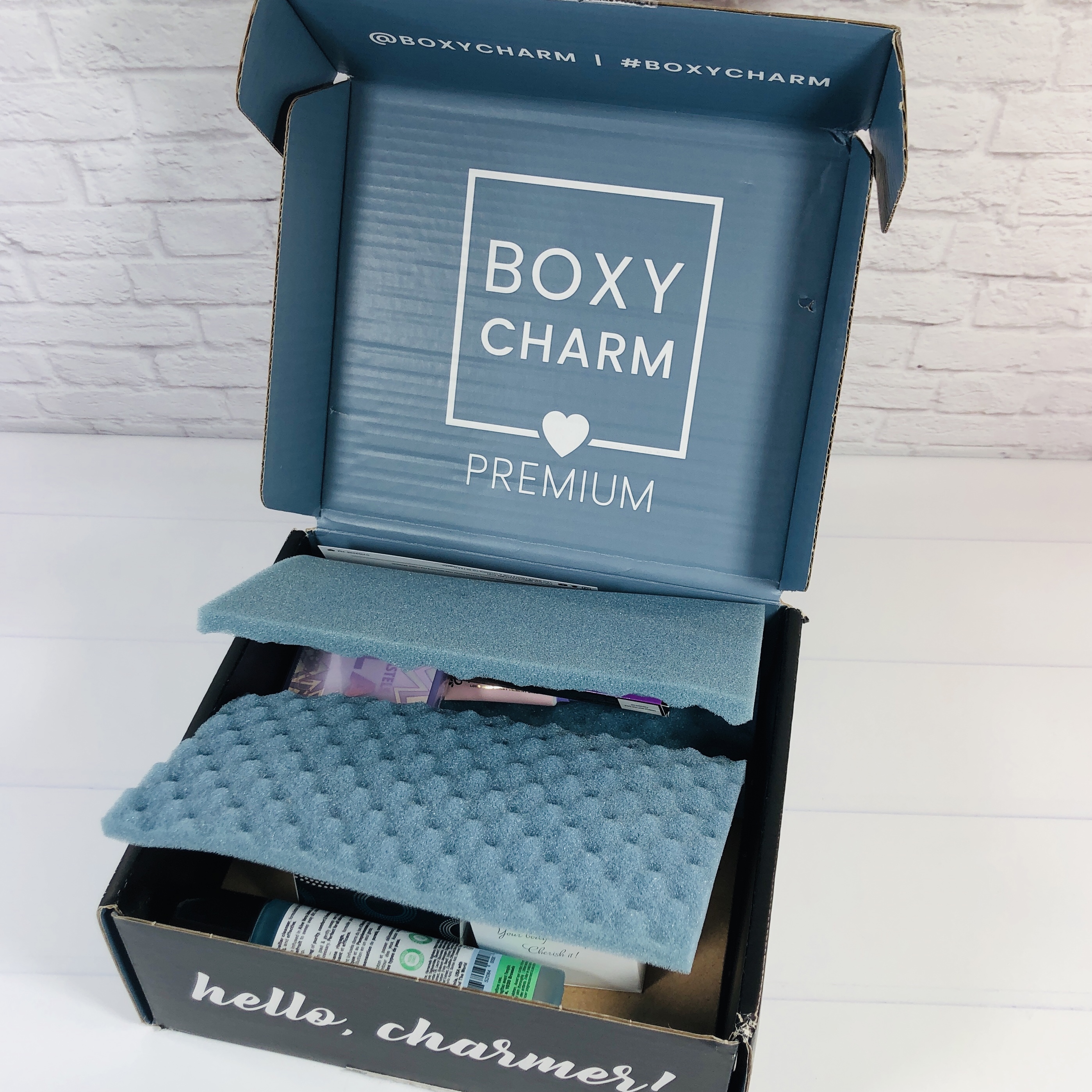 BOXYCHARM Premium is a beauty box from BOXYCHARM, separate from the regular/base BOXYCHARM and BOXYLUXE upgrade. For $35 per month, you'll receive 6-7 items with 1 item chosen by the subscriber. They also promise $175+ value in every box and no product overlaps. When you sign up for Premium, you must get the base/classic box for the month you signed up for and stay subscribed to that until you're off the waitlist for Premium. After you score Premium, you can let go of the base box if you choose.
DEAL: Subscribe now and get a FREE gift: Eloise Beauty The Queen Palette OR Murad AHA/BHA Exfoliating Cleanser PLUS $10 credit to February PopUp!
Use this link and use the coupon code BEMYQUEEN for a FREE Eloise Beauty The Queen Palette ($53 value) OR Use  the coupon code LOVEYOURSKIN for a FREE Murad AHA/BHA Exfoliating Cleanser ($42 value) AND get your exclusive $10 Popup code via email within 24 hours of subscribing.
My items were cushioned with a foam insert to keep them snug and cozy on their way to my mailbox.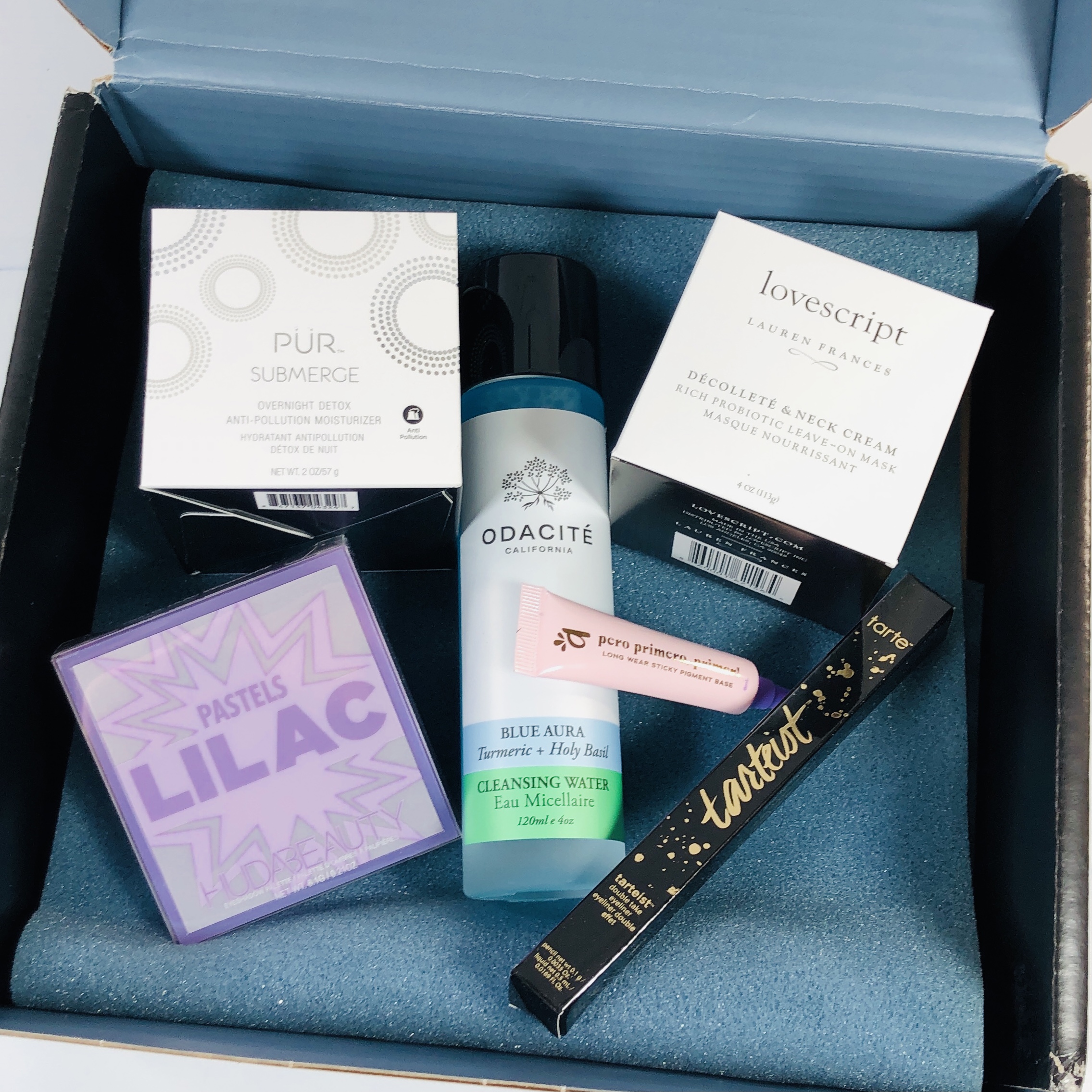 The items arrived in their original packaging.
The theme for February is XOXO!
Listed at the back are the products inside the box along with MSRP's.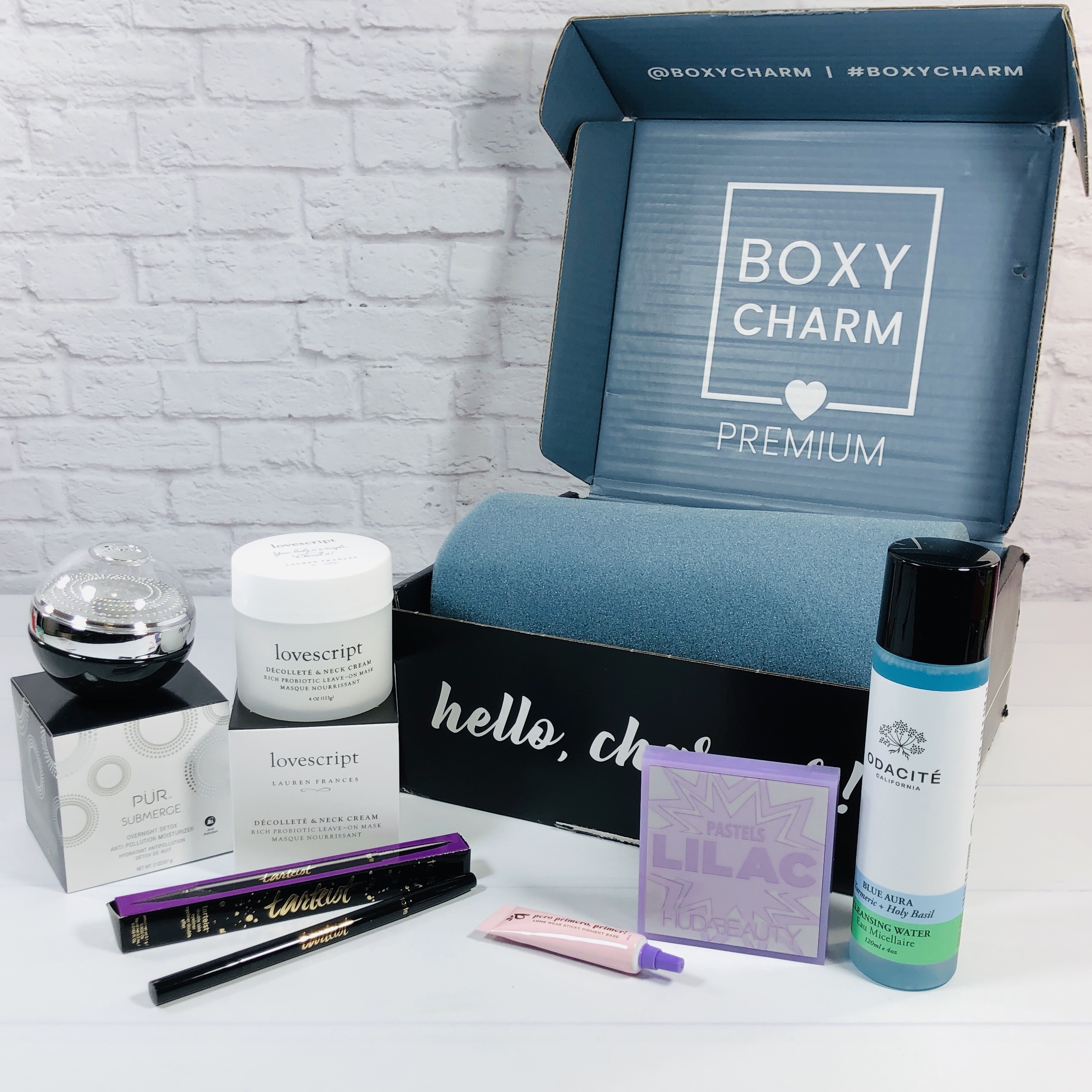 Everything in my February 2021 BOXYCHARM Premium! There may be variations in the box – see the full spoilers here.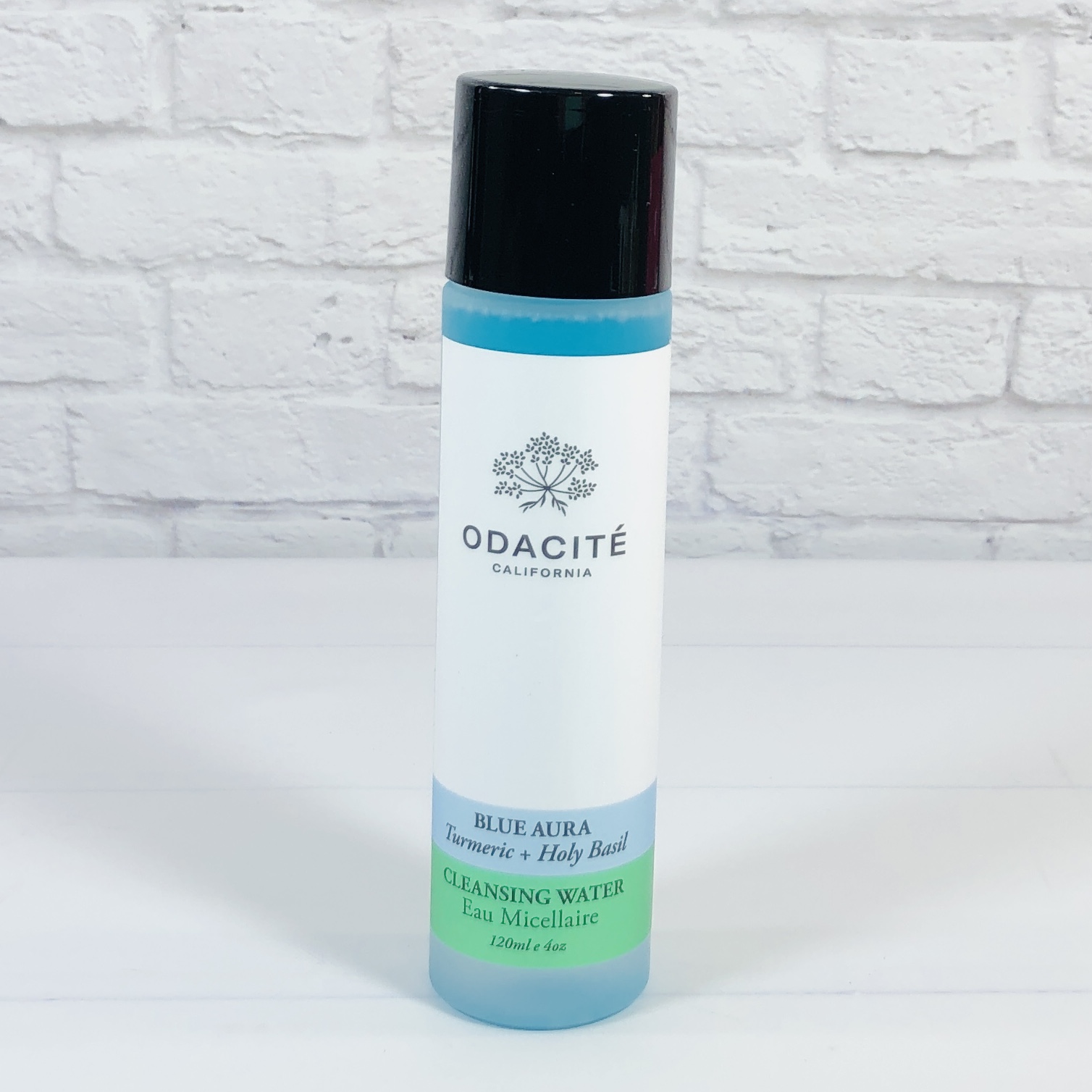 Odacité Blue Aura Cleansing Water ($39) I use a gentle micellar water on my eyes but this one specifically says to avoid that area. I ended up using it as a first step in my cleansing routine to remove face makeup.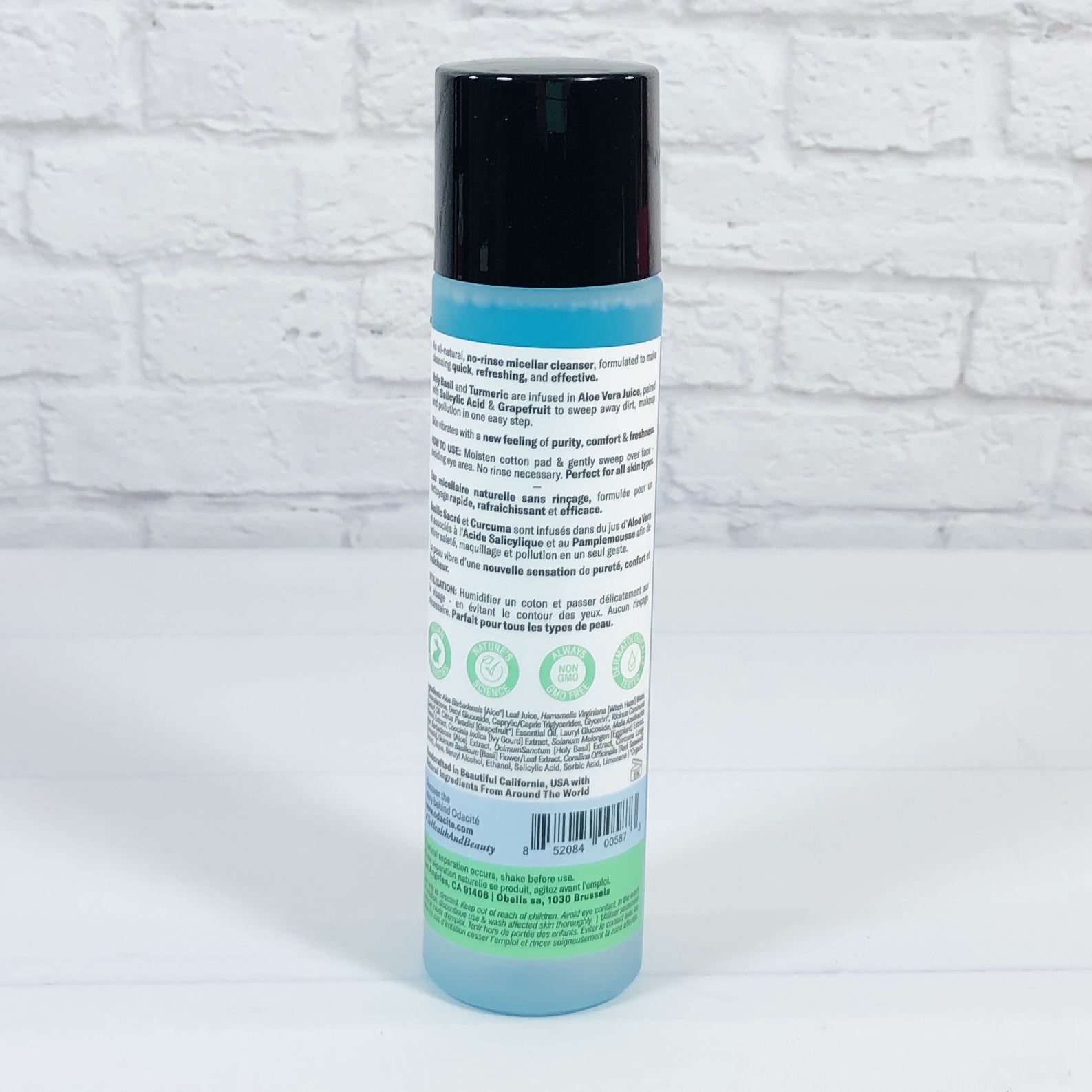 It's supposed to be a no-rinse product and if that works for you then it's one and done. It has aloe, witch hazel, glycerin, essential oils, and other ingredients to help sweep impurities away. Alcohol (listed as methanol) is near the bottom of the list and this didn't feel drying. It smells a bit like citrus.
Saturate a cotton pad with the blue liquid and swipe away. It's hard to tell if everything is removed, the cotton remains blue, which is why I use a second cleanse. I love the bottle, it's frosted blue glass and reminds me of sea glass!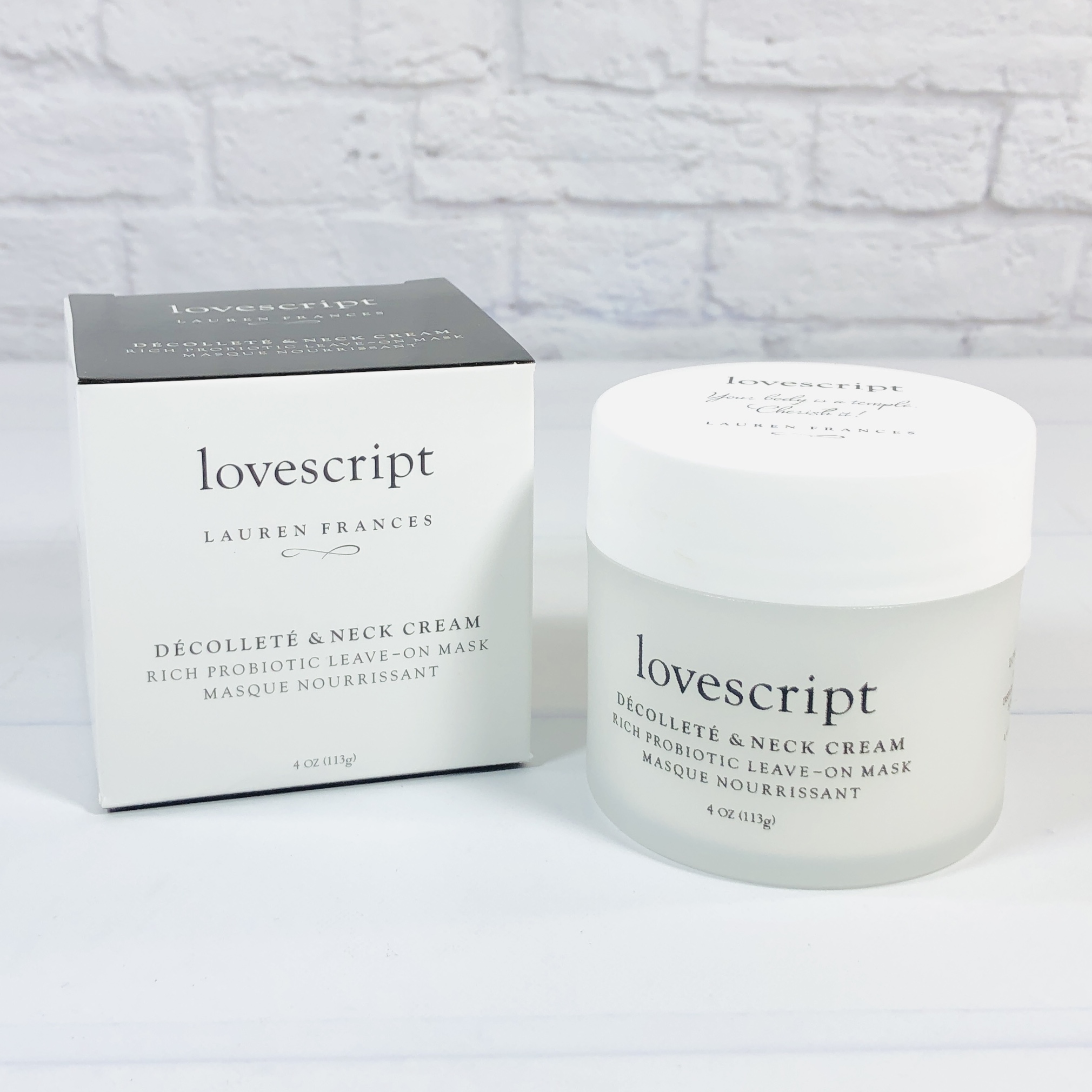 Lovescript Lauren Frances Décolleté & Neck Cream Leave-On Mask ($59) I have tons of stuff to use on my face and frequently apply them to my neck and chest but it feels extra special to have a product specifically for that area!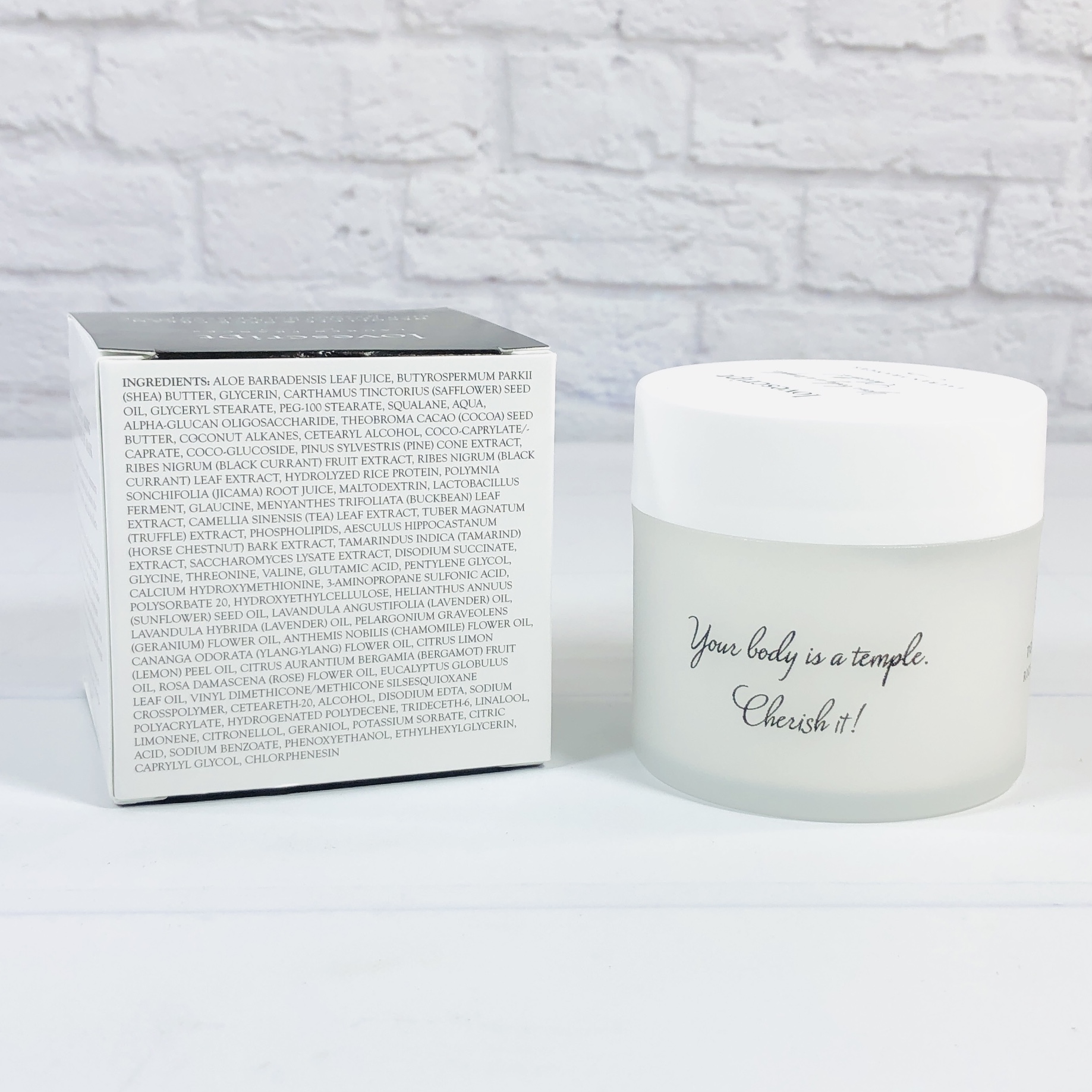 The ingredients include aloe, shea butter, glycerin, and all kinds of plant extracts, essential oils, and anti-aging stuff.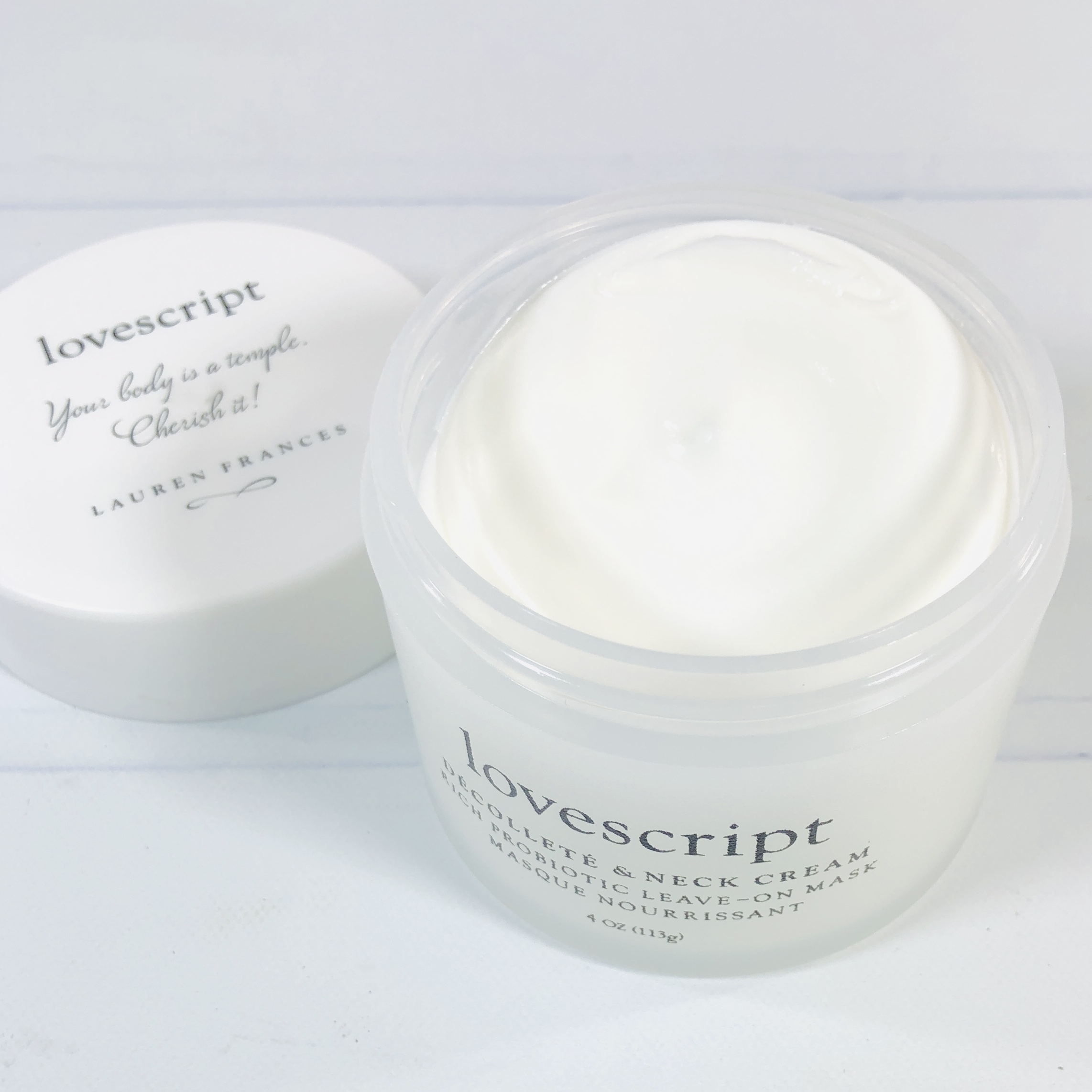 Just apply to the neck and chest area before bed and let it get to work. It's creamy, soothing, softening, and feels gentle on my skin. There's no added fragrance but there is a light, natural scent, mainly a combo of geranium and chamomile. This cream is lovely and decadent, and I would love to receive more products from this line in future boxes!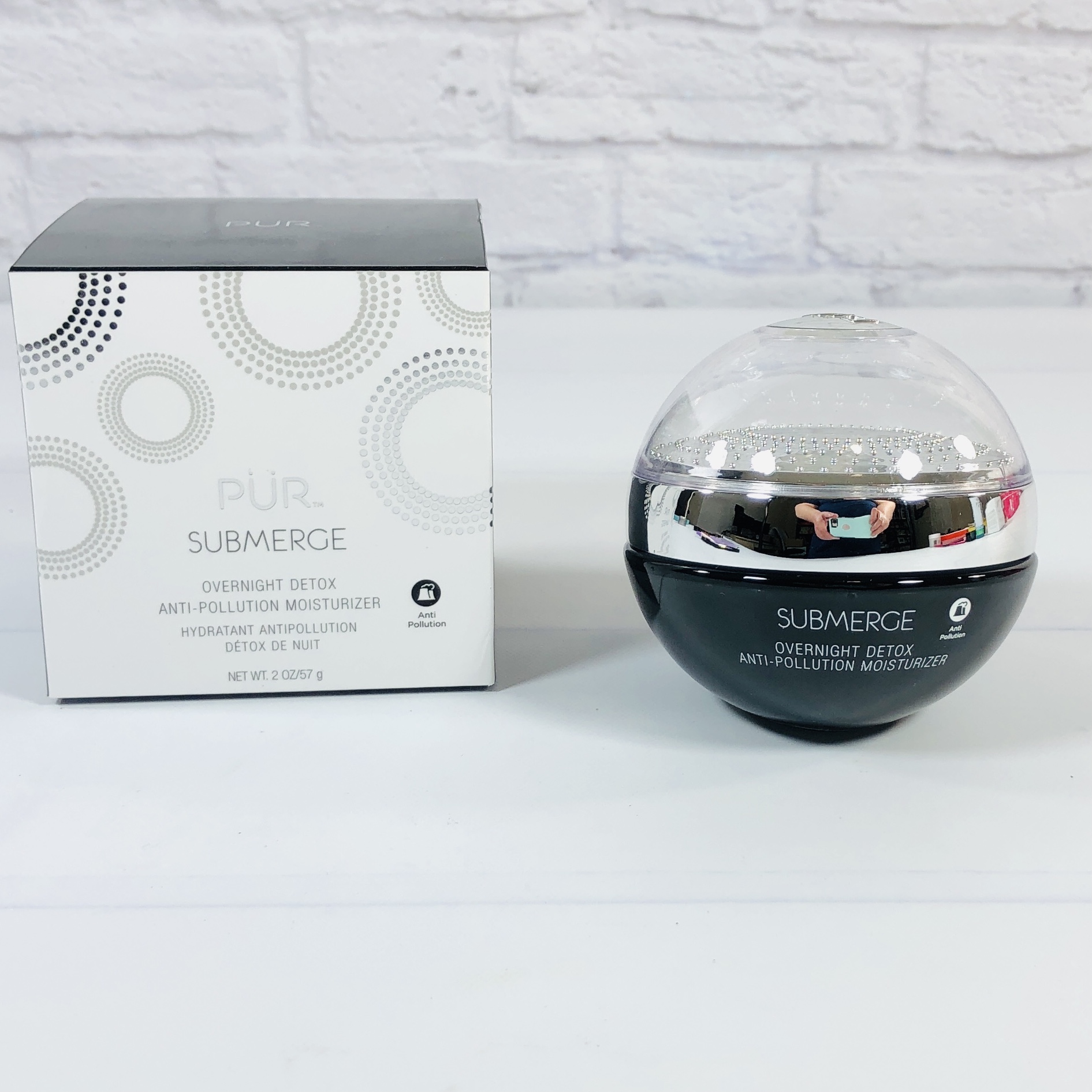 PÜR – Submerge Overnight Detox Anti-Pollution Moisturizer ($34) is an overnight treatment that is supposed to help smooth over those fine lines and fight dryness while protecting against pollution and other baddies.
According to the instructions you can apply this day or night.
The ingredients include water, glycerin, green tea extract, charcoal extract, and hyaluronic acid.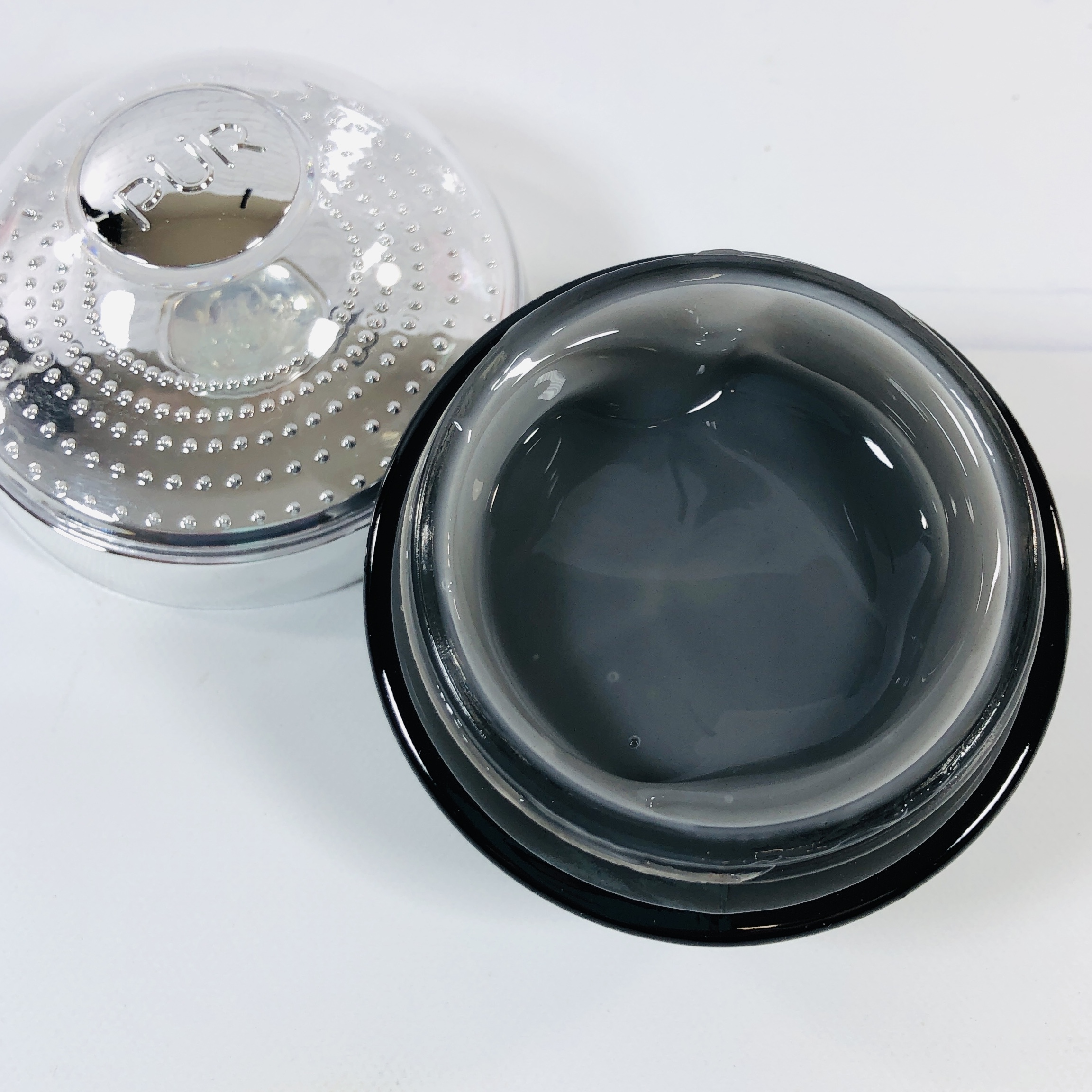 I was happy to not see fragrance on the list and the scent here is very mild, it doesn't smell like much of anything. It goes on feeling a little slick but that quickly changes, it's not greasy at all. It feels like pudding!
tarte Cosmetics Tarteist Double Take Eyeliner ($24) is a dual-sided eyeliner, with pencil on one side, liquid on the other.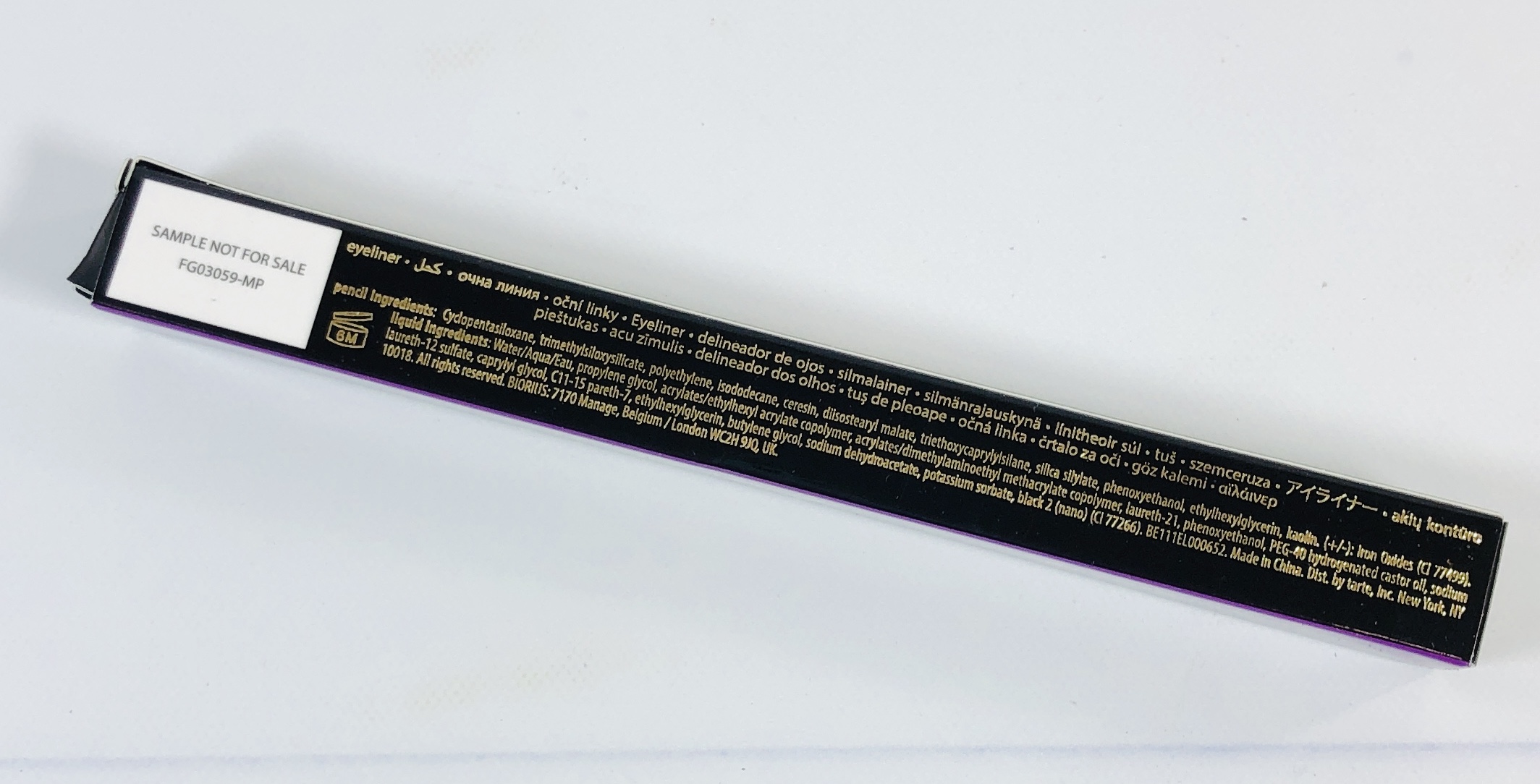 Here's those ingredients.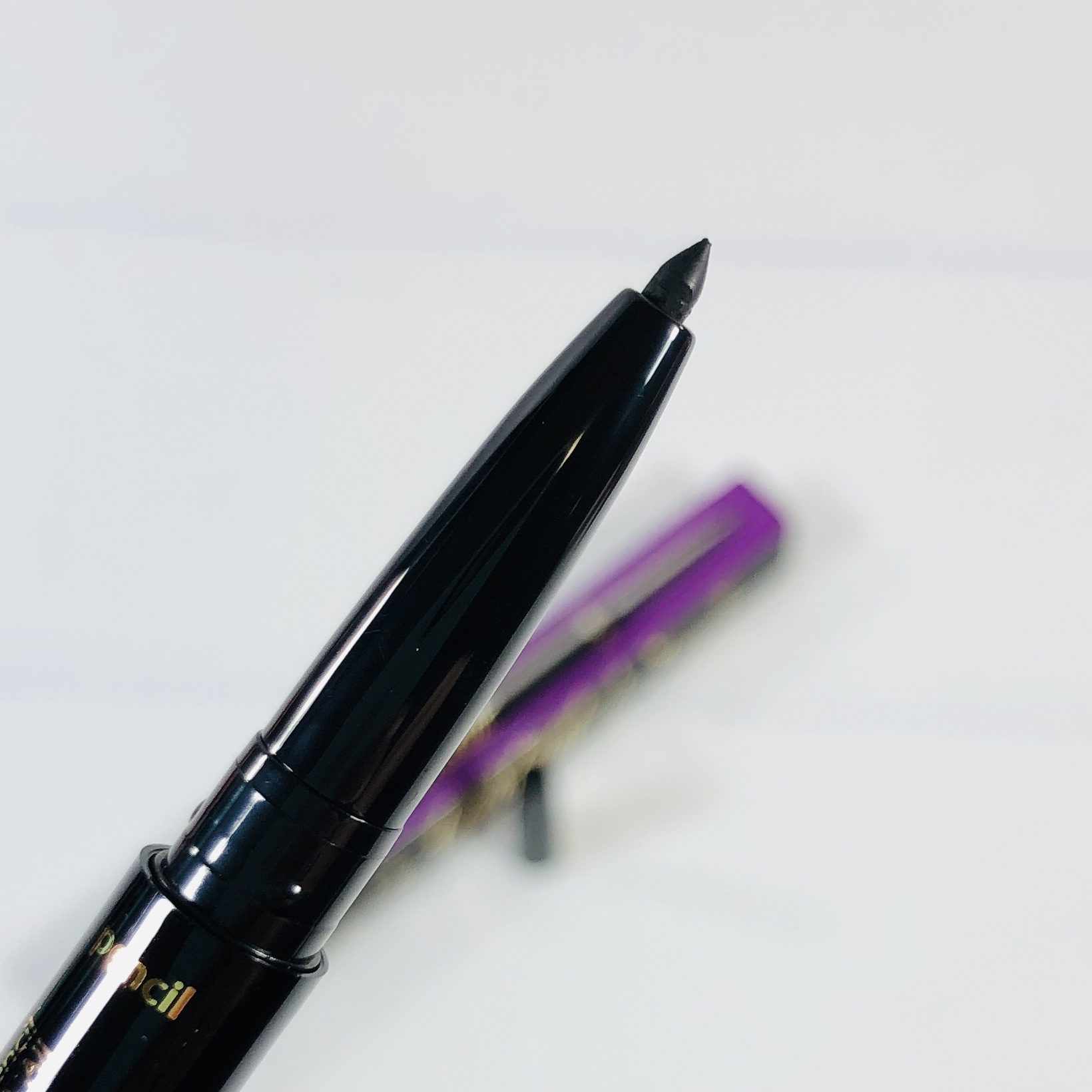 I use pencil almost exclusively and this one worked well for me. It glided on smoothly and lasted all day. Easy peasy.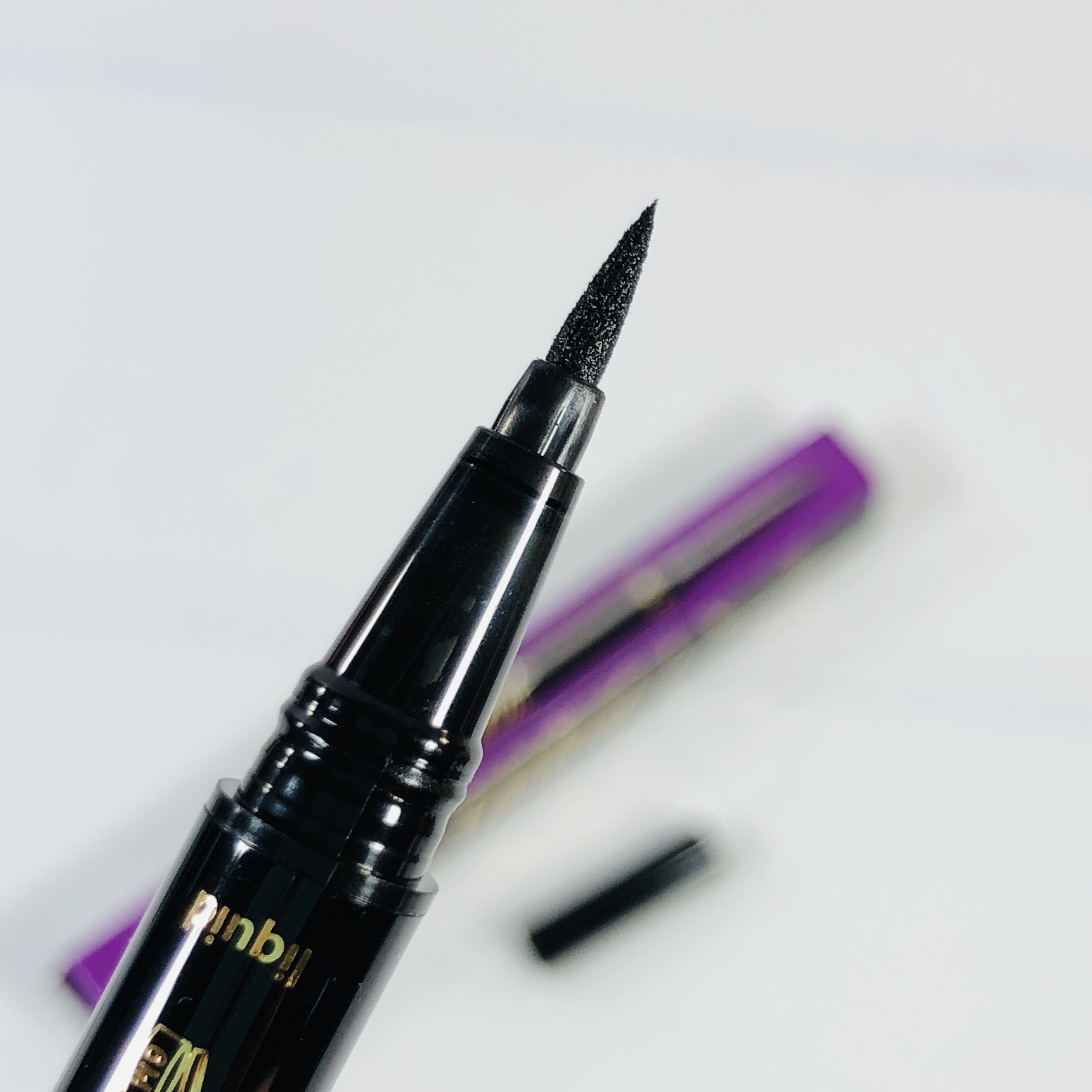 Liquid liner is harder for me to apply, I end up with it smearing or getting into my waterline. This one worked better than others I've tried, but make sure not to blink until it dries or your crease will be black. Once it was on it stayed in place all day.
Here are the liners swatched. I wasn't excited when I saw how much the liquid (top) spread but it was fine when I applied to my eyes.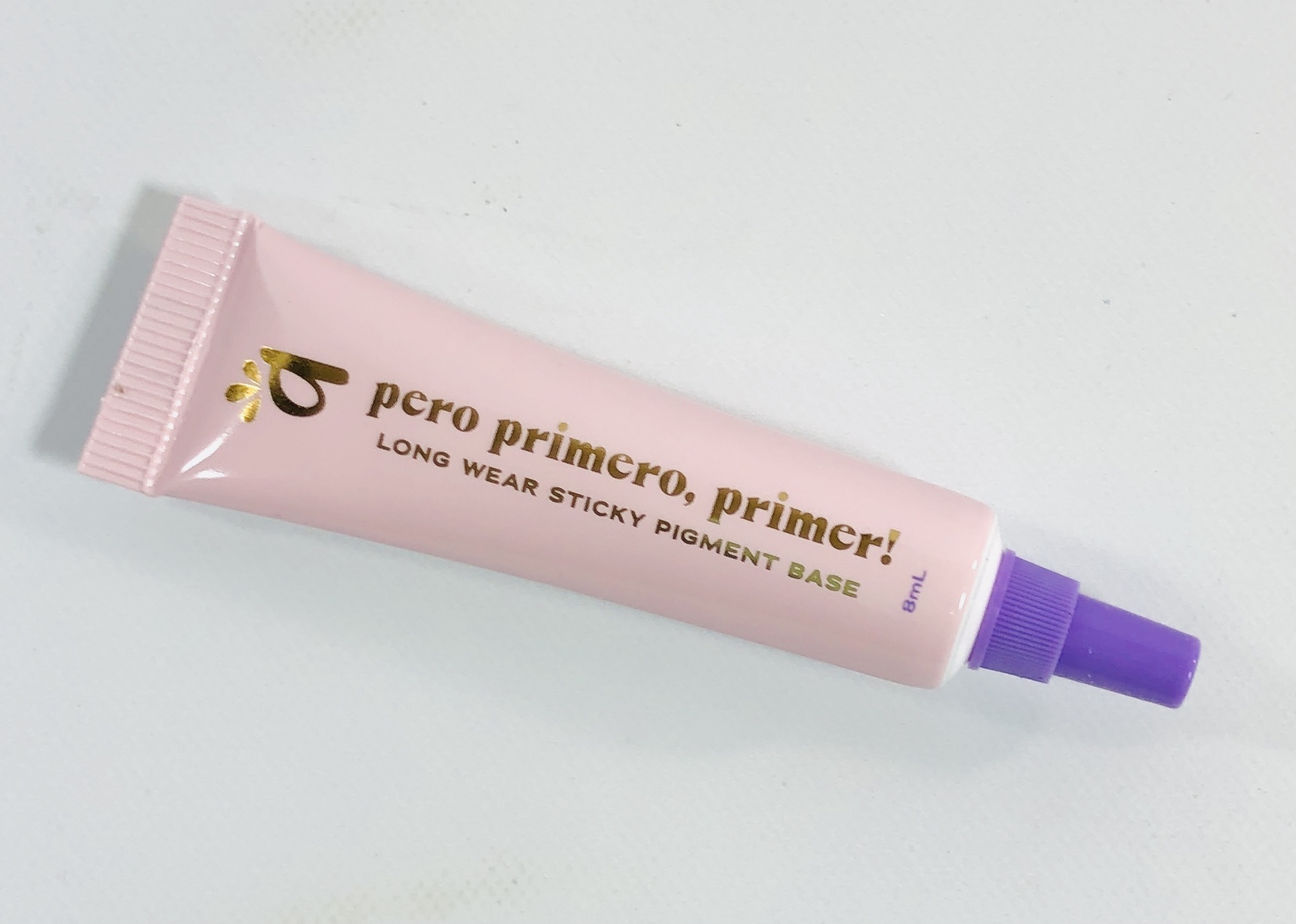 Alamar Cosmetics Pero Primero, Primer ($15) I used to be one of those people who didn't wear eye shadow primers but I have learned the error of my ways and have jumped on the primer bandwagon. This one has a cute name that translates to "but first, primer!".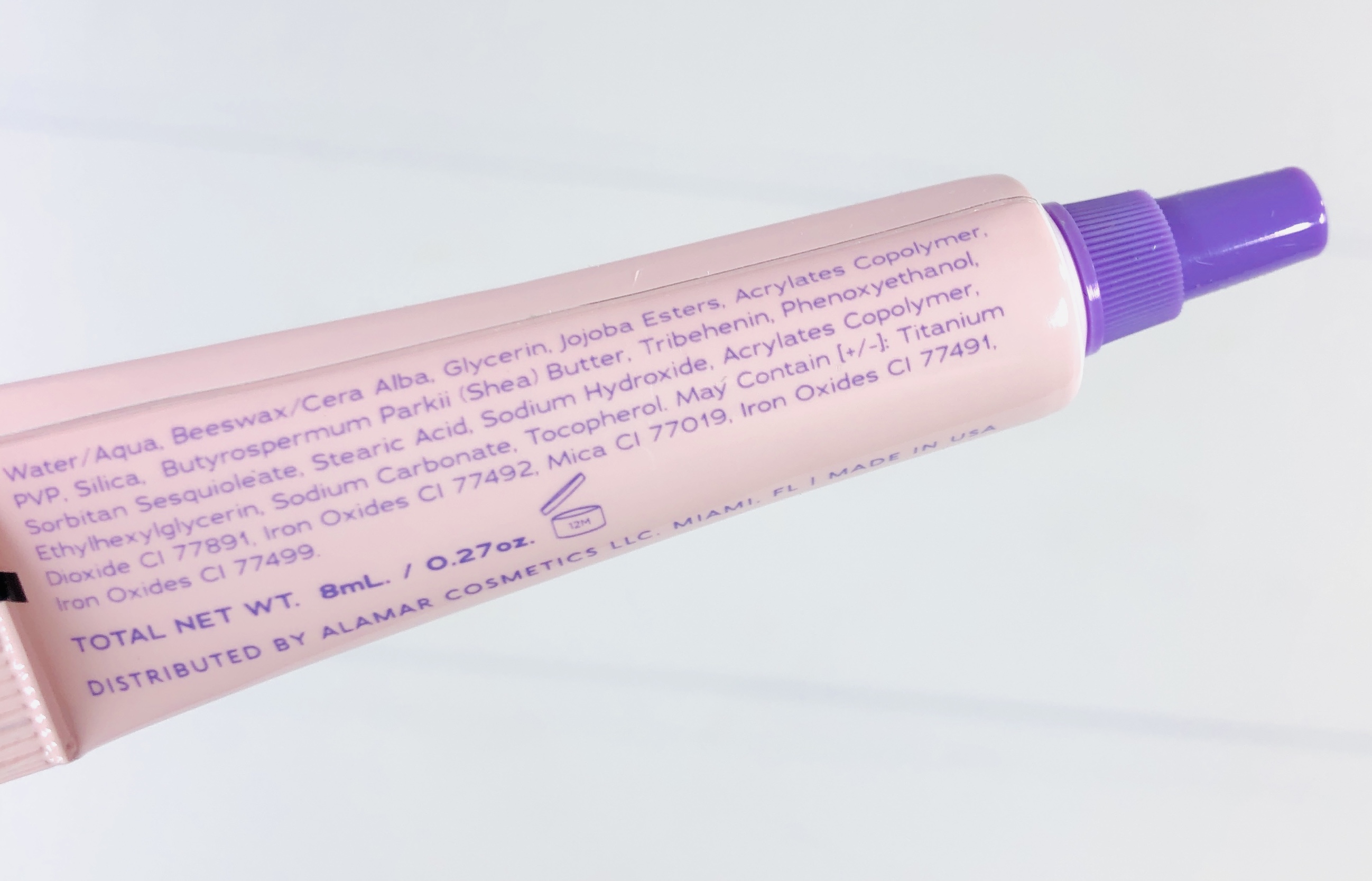 It has beeswax and shea butter. It feels like a cross between foundation and concealer and helps shadows, especially those foil ones, to stick in place. I love it!
Huda Beauty Pastel Obsessions Eyeshadow Palettes ($29) It looks like some subscribers could have received one of three different pastel Huda palettes. I received Lilac.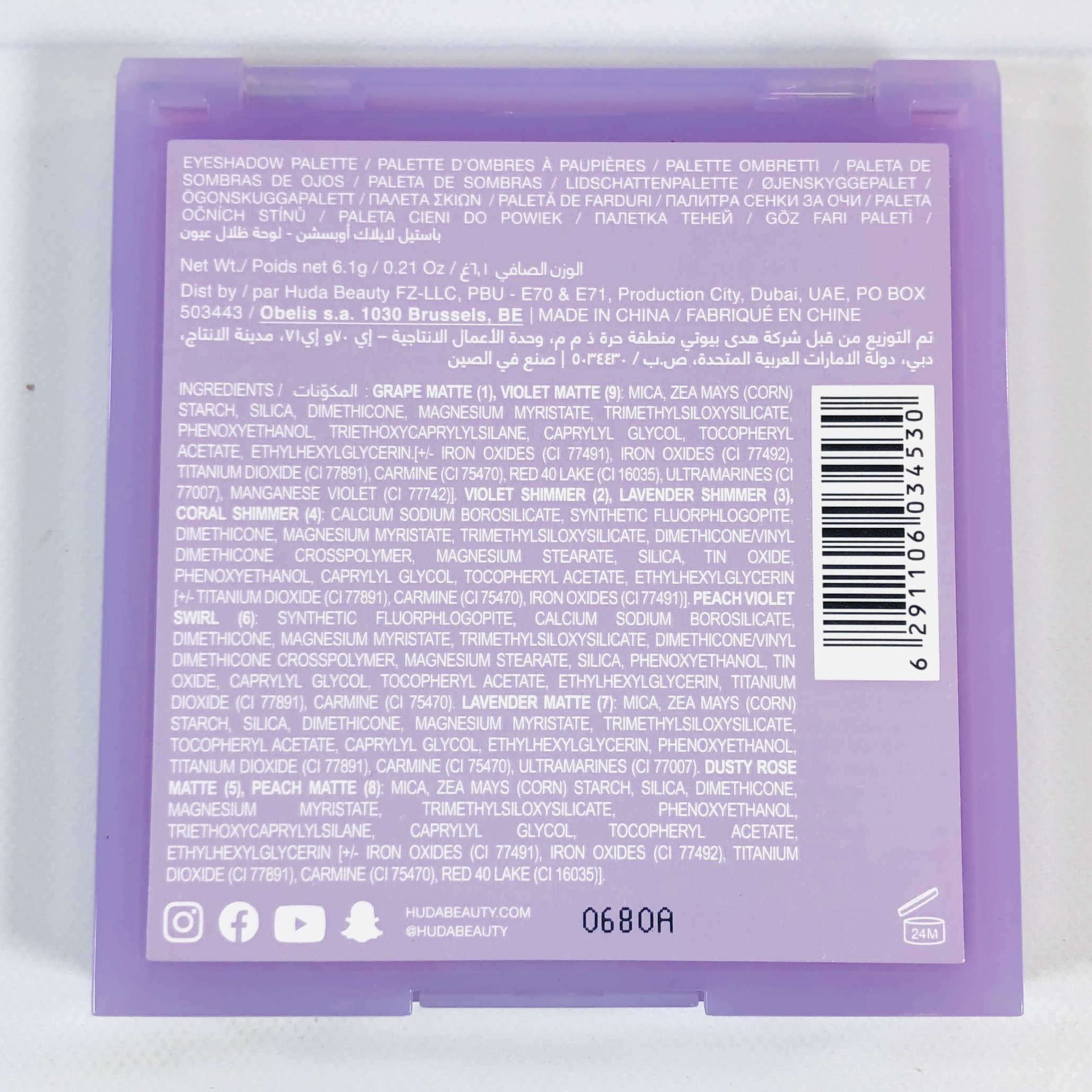 Here are the ingredients for those who are interested.
The palette is a mix of shimmers and mattes, and even a swirl!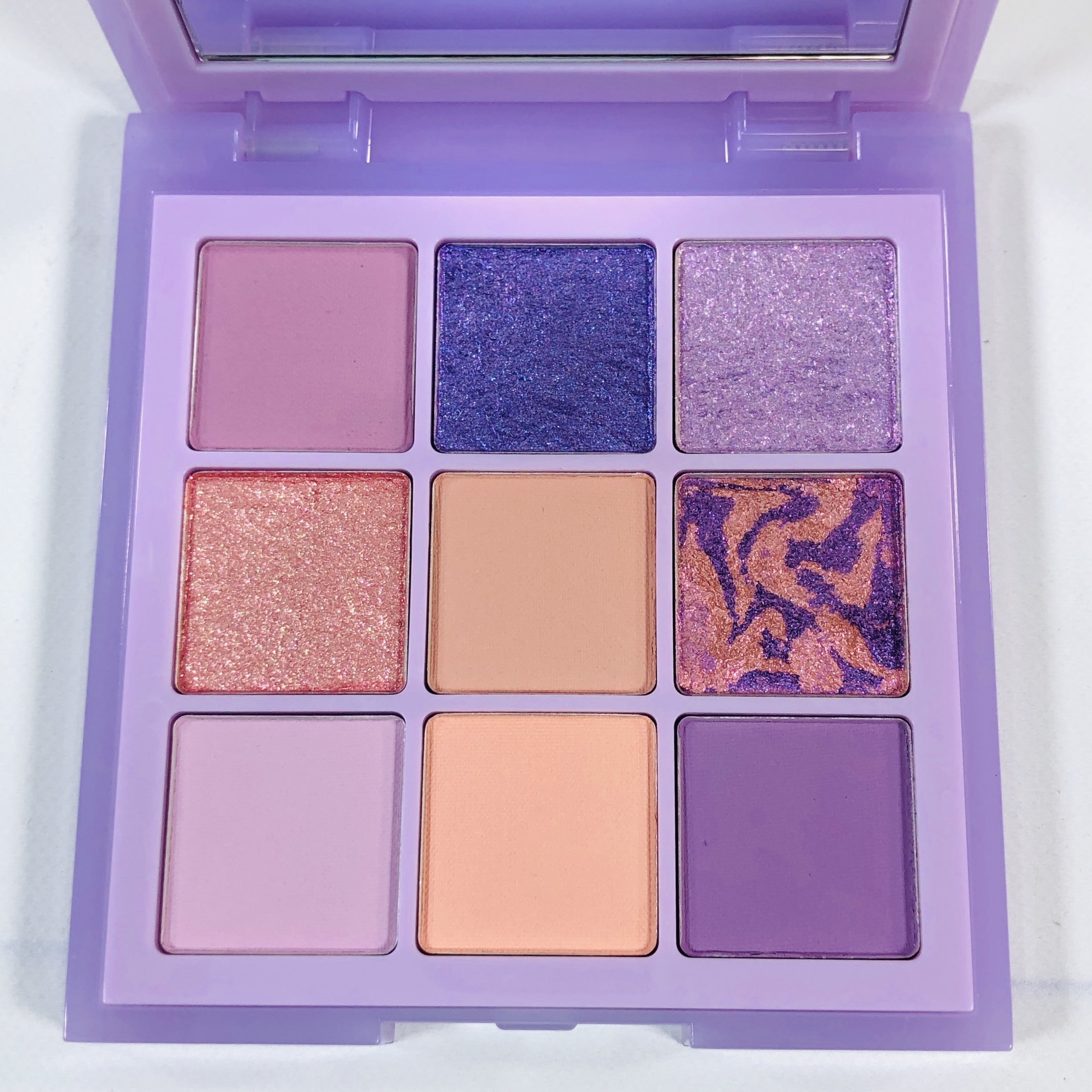 Pastels Lilac Obsessions: A seductive series of dusty mauve mattes, lavender shimmers, pops of luxurious fizzy violet, a velvety apricot matte and a pop of soft coral shimmer, all designed to complement each other and add divine dimension to the lids.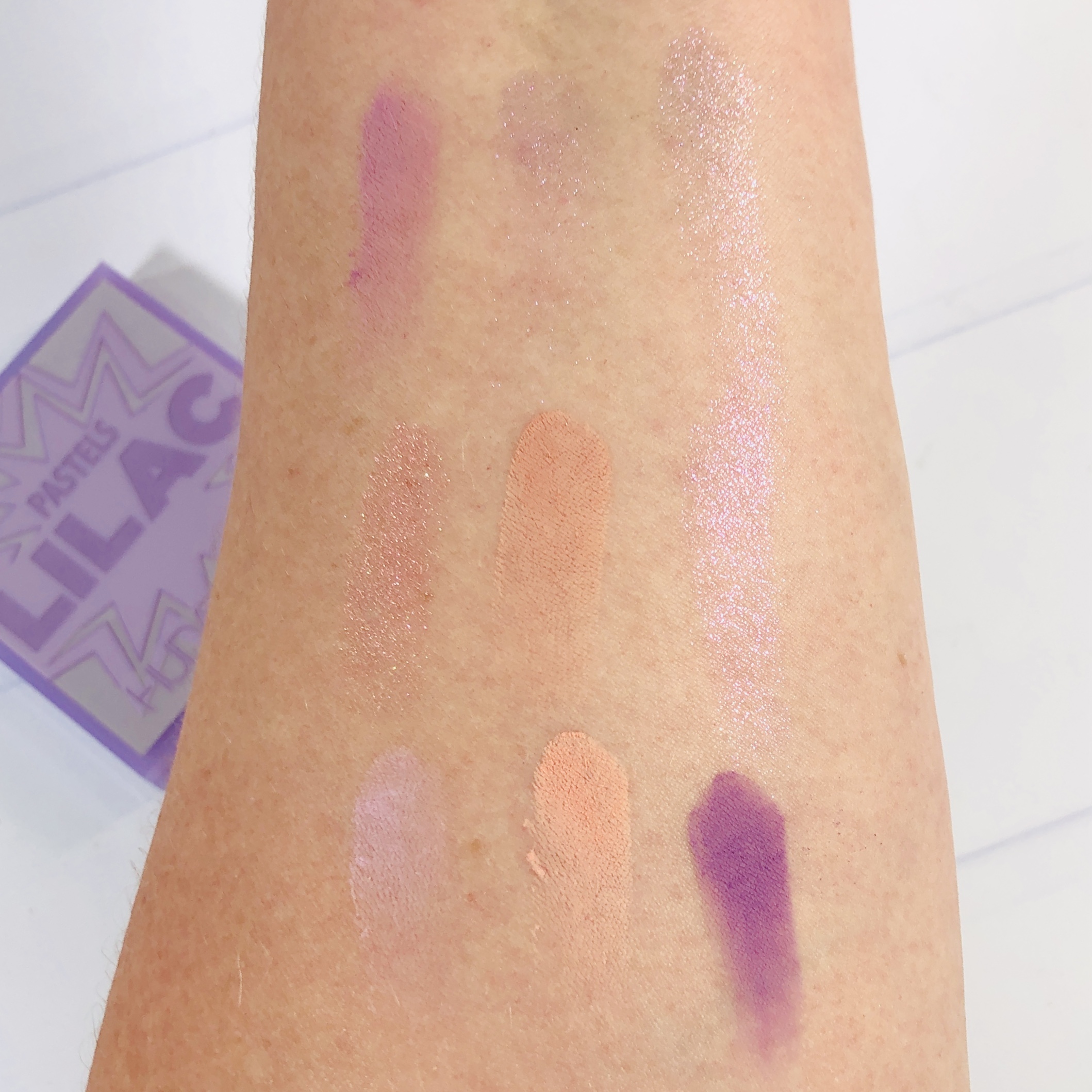 Here are the shadows swatched the same way they appear in the palette. It wasn't as pigmented as I was expecting, but then I prefer a subdued look for myself so it actually worked out fine. I had fun wearing it to Target and the sparkles sure are pretty.
Well my skin is super soft now thanks to the two moisturizers in my BOXYCHARM Premium! I slathered one on my face, the other on my neck, I love having an item dedicated to that area. The micellar water worked pretty well for me as a first step in my cleansing routine. The eyeliner is from one of my favorite brands and the primer was used before the Huda palette, it helped it last all day long. I had so much fun coming up with different eye looks, all of them with sparkle aplenty. My box assortment had a value of around $200!
Did you get BOXYCHARM Premium? What's your favorite item?