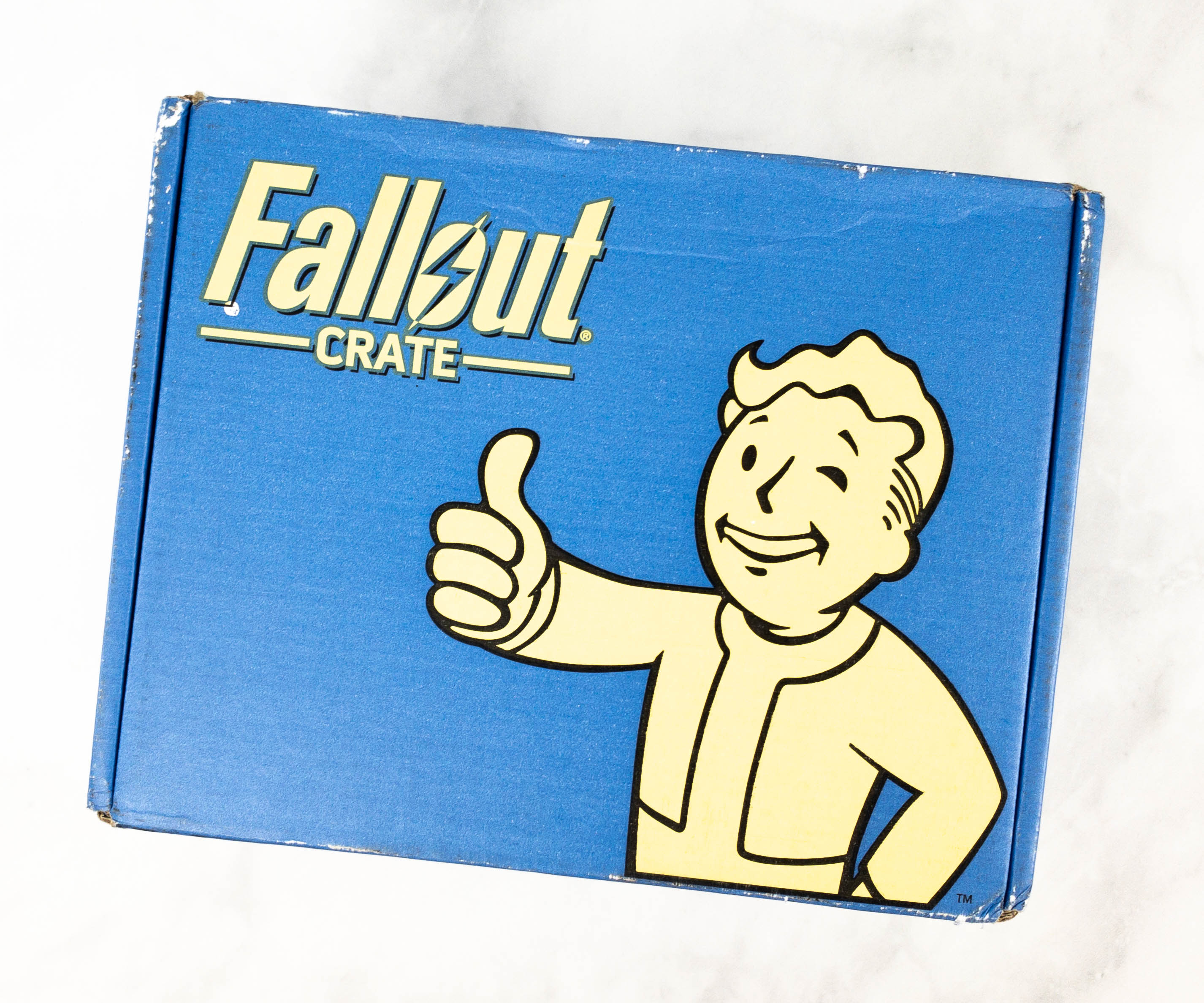 Fallout Crate is a bimonthly subscription box from Loot Crate that includes 4-6 items – each comes with an exclusive figure in every box plus a piece to a build-a-figure, along with other Fallout gear and collectibles. The subscription costs $34.95 + shipping bimonthly, or $49.99 international.
DEAL: Save 15% on any subscription when you use this link and coupon code HELLOSUBSCRIPTION15.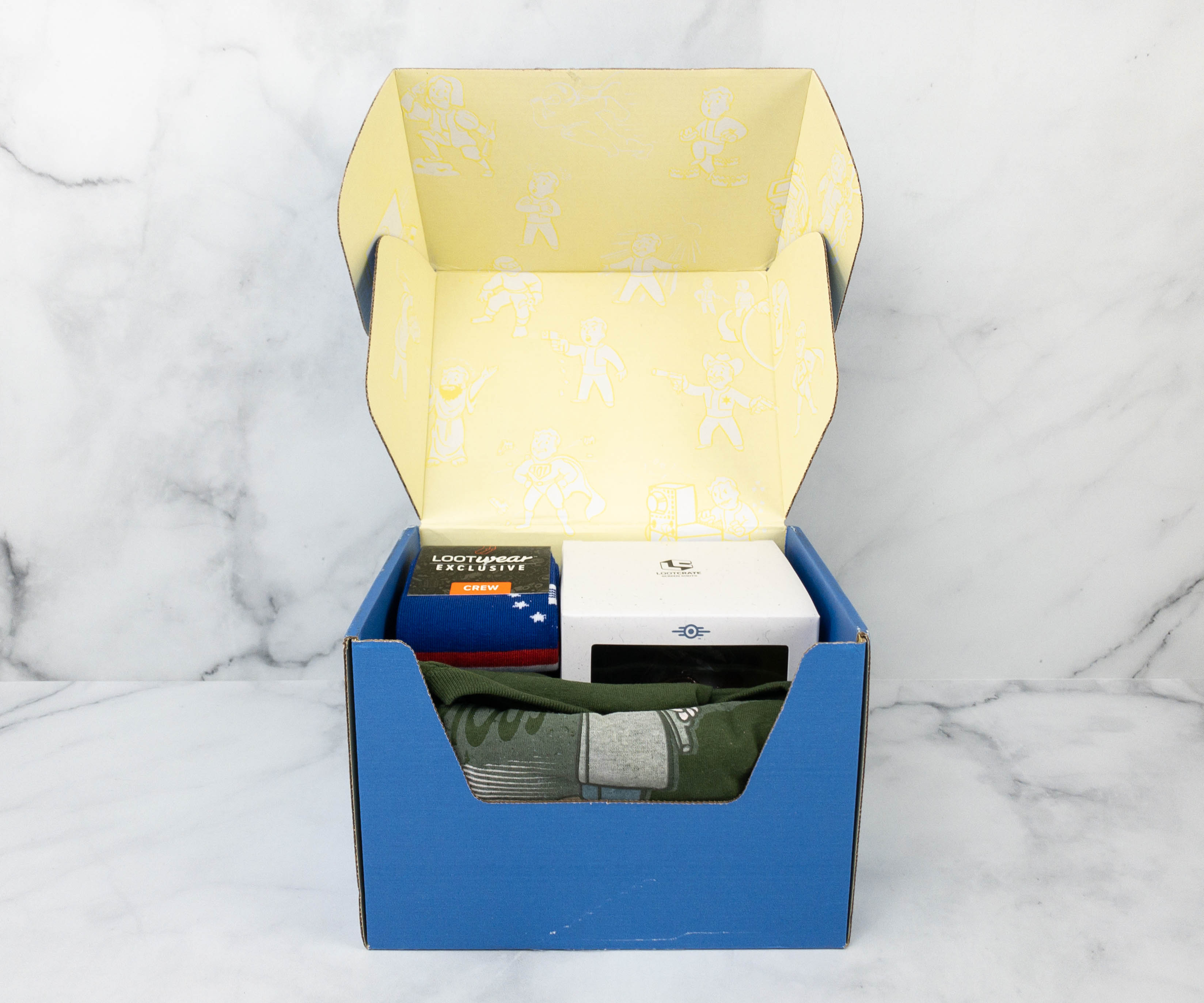 Some of the items were packed in individual boxes. There's also a bonus item this month!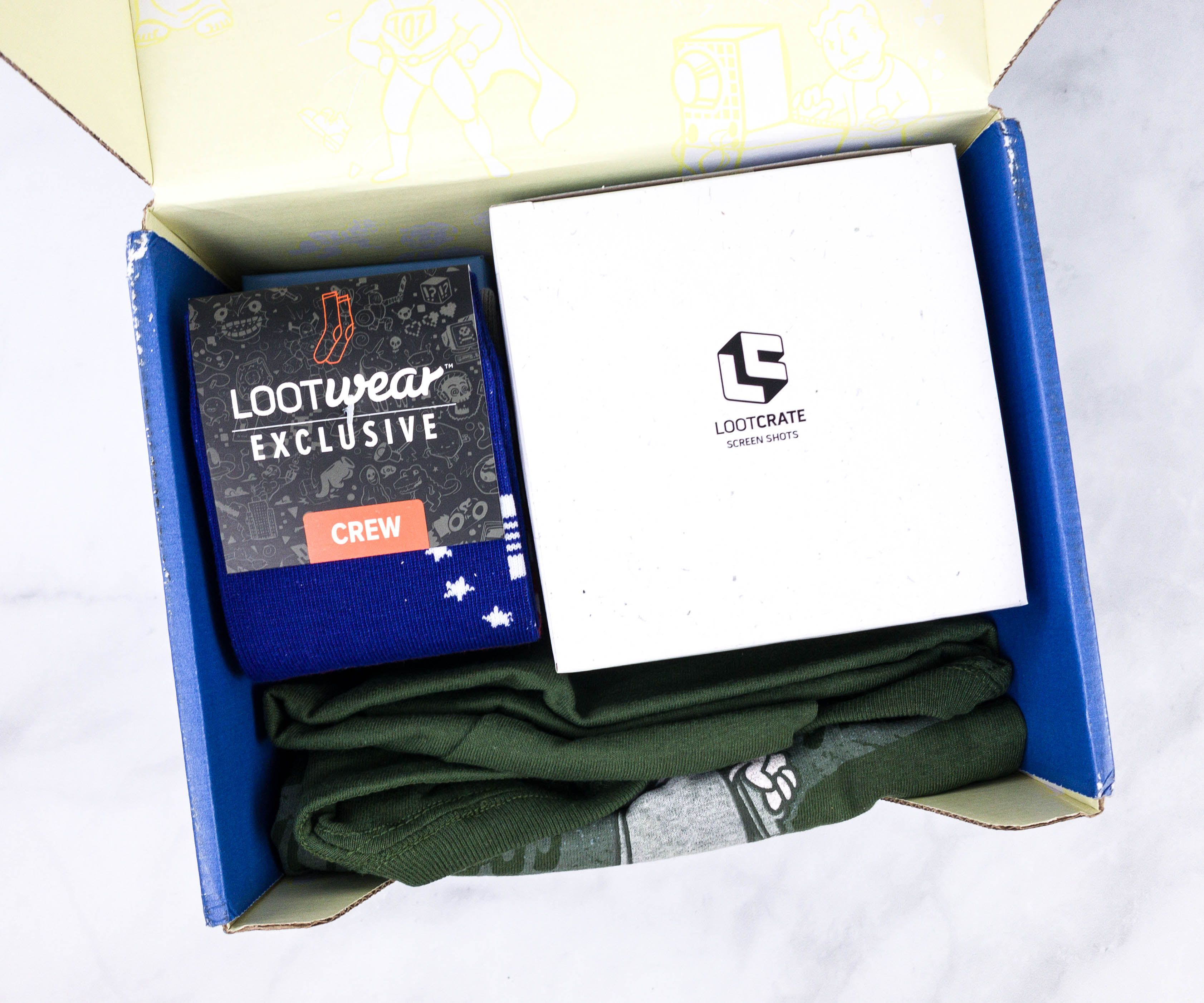 The box looks full!
There's a card with a QR code that we can use to learn more about this crate. The theme for this month is WATCH!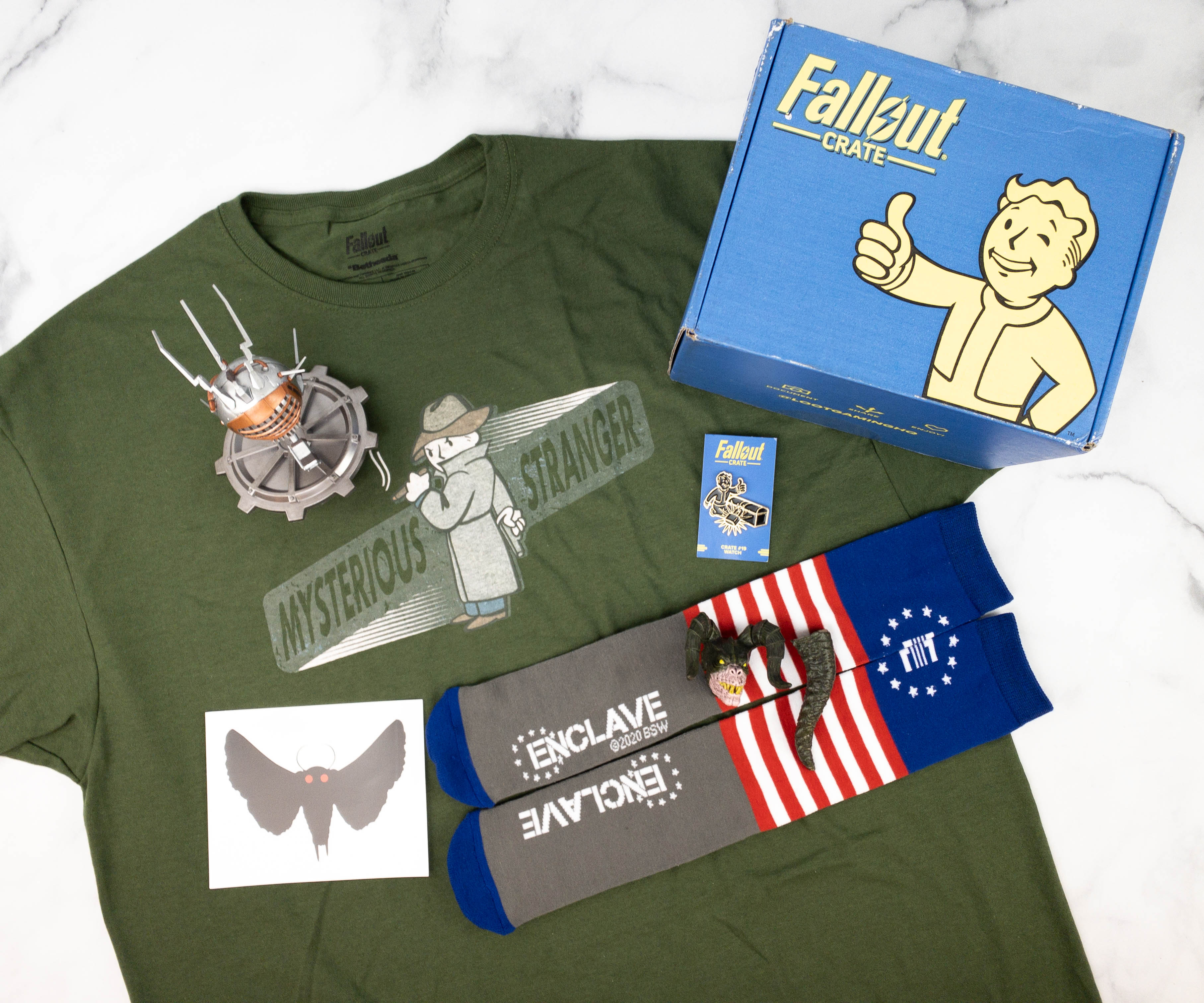 Everything in the December 2020 Fallout Crate!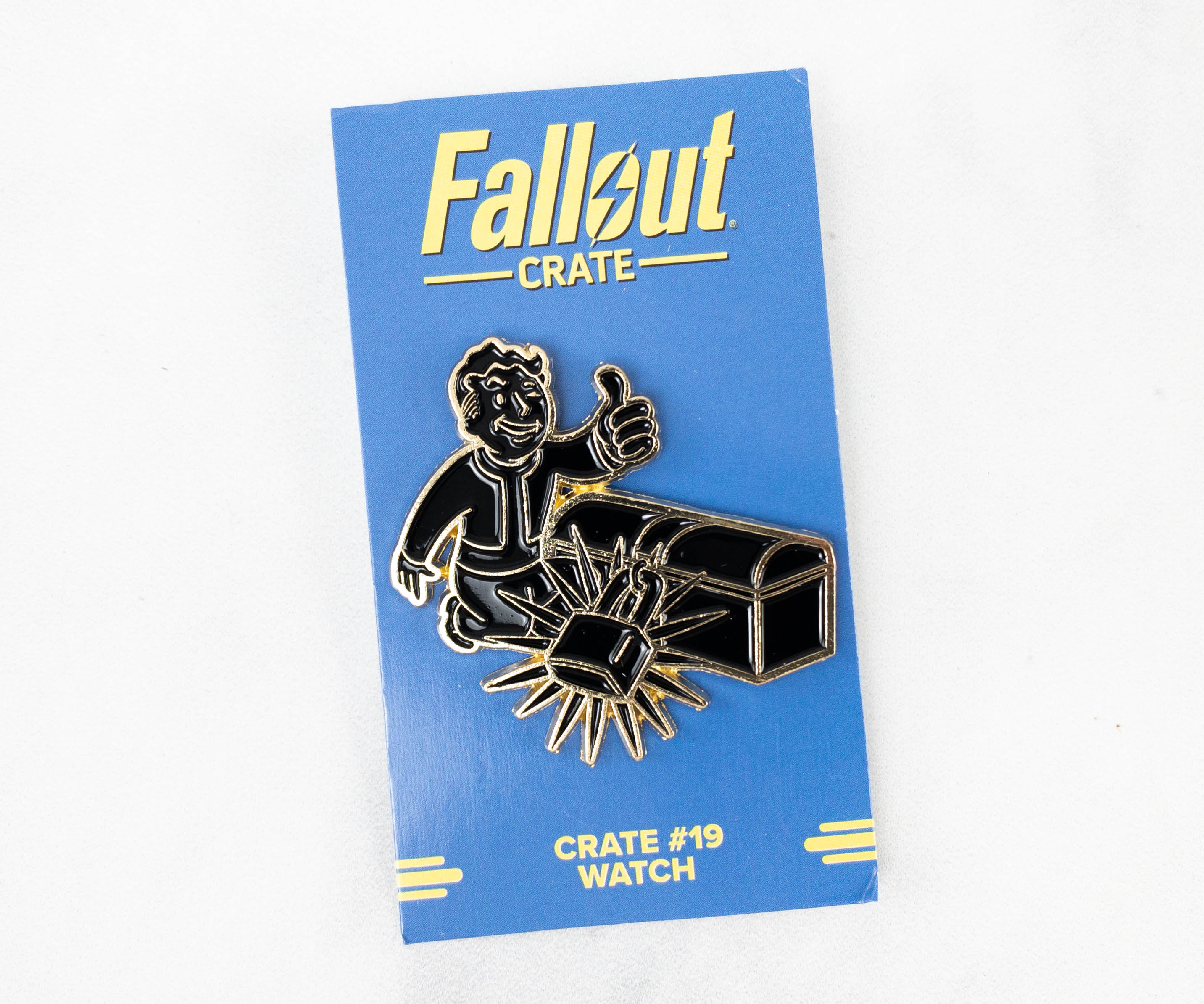 Locksmith Pin. This month's pin features the Locksmith, a perk available in Fallout 4.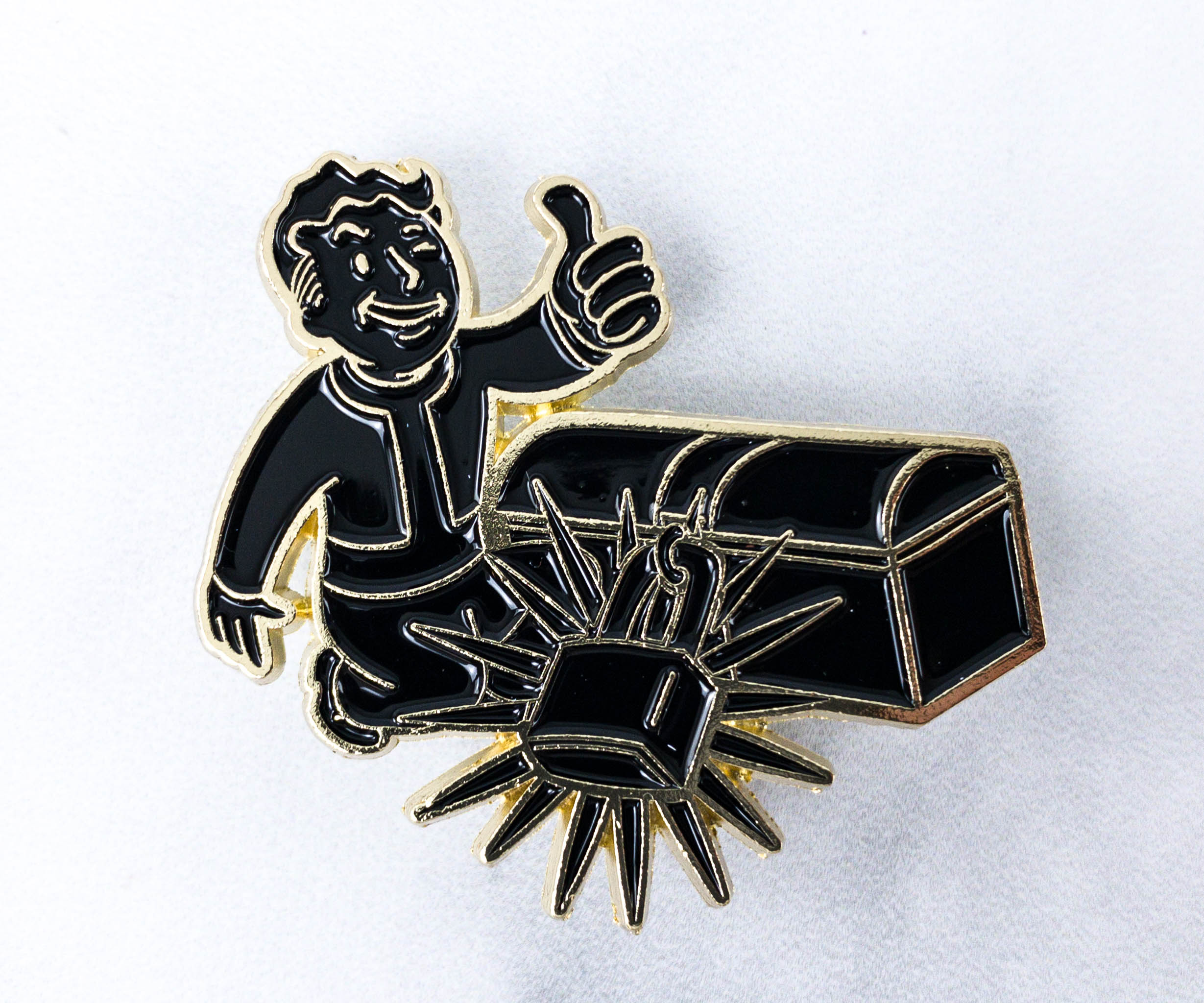 In the game, this item enables the user to get through Advanced locks. However, this needs to be upgraded for more challenging locks without breaking a bobby pin.
Stalking Mothman Window Cling. Here's a familiar creature from the game, a scary window cling! It usually stalks the player character in the vicinity, and it suddenly attacks and escapes quickly as well.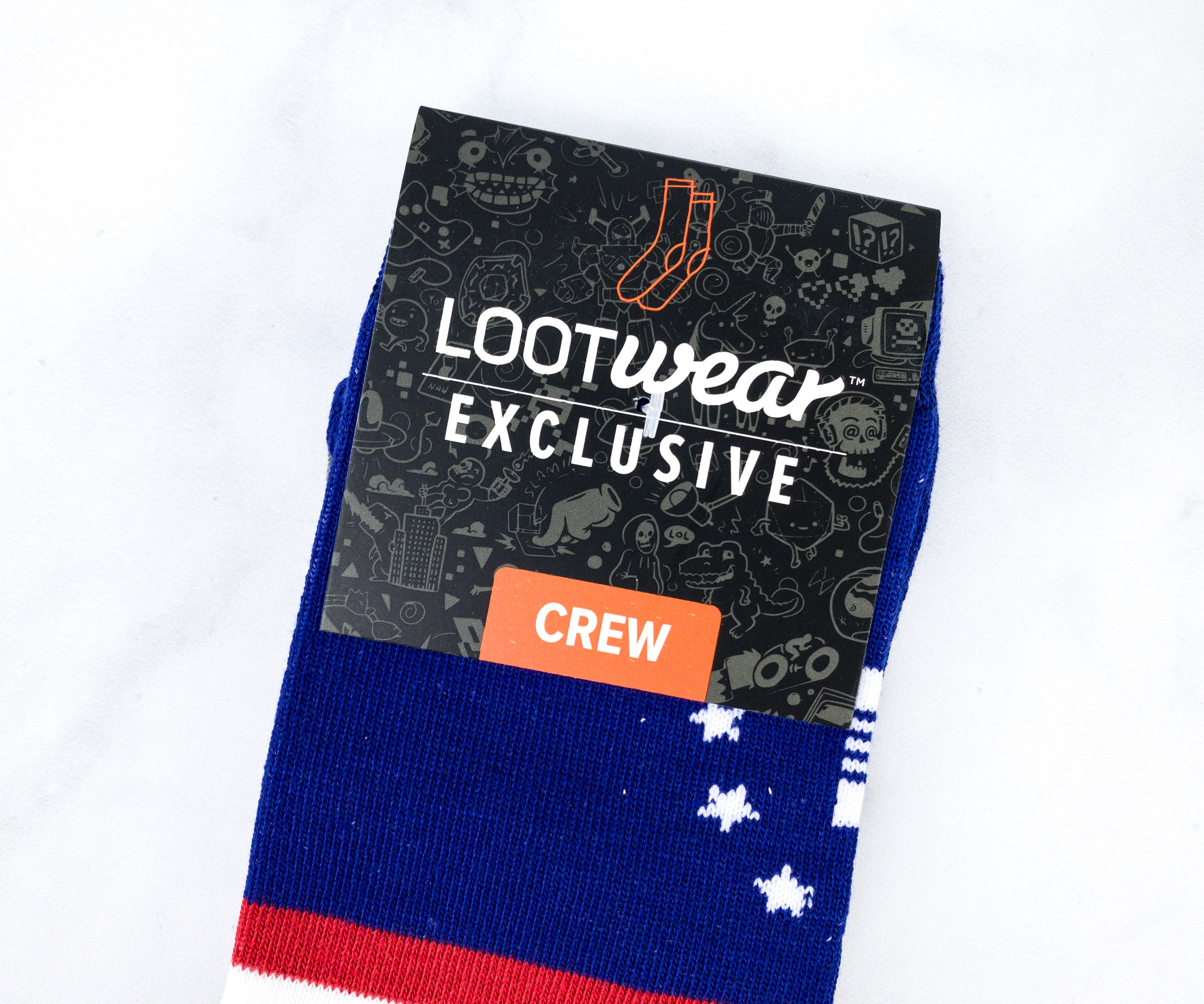 Enclave Socks. I also received a pair of Loot Wear exclusive socks featuring Enclave!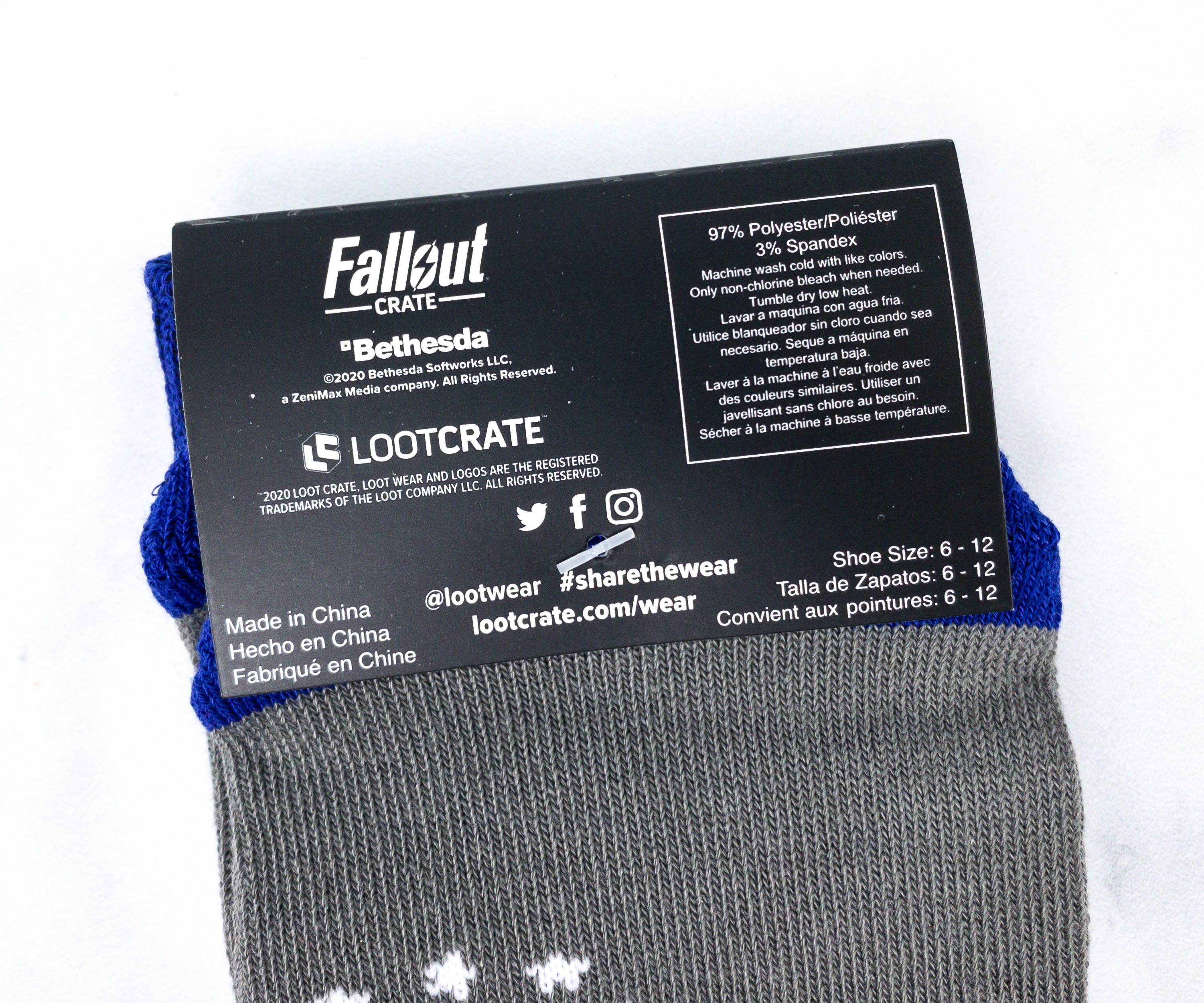 The pair is made from 97% polyester and 3% spandex. They fit shoe sizes 6-12.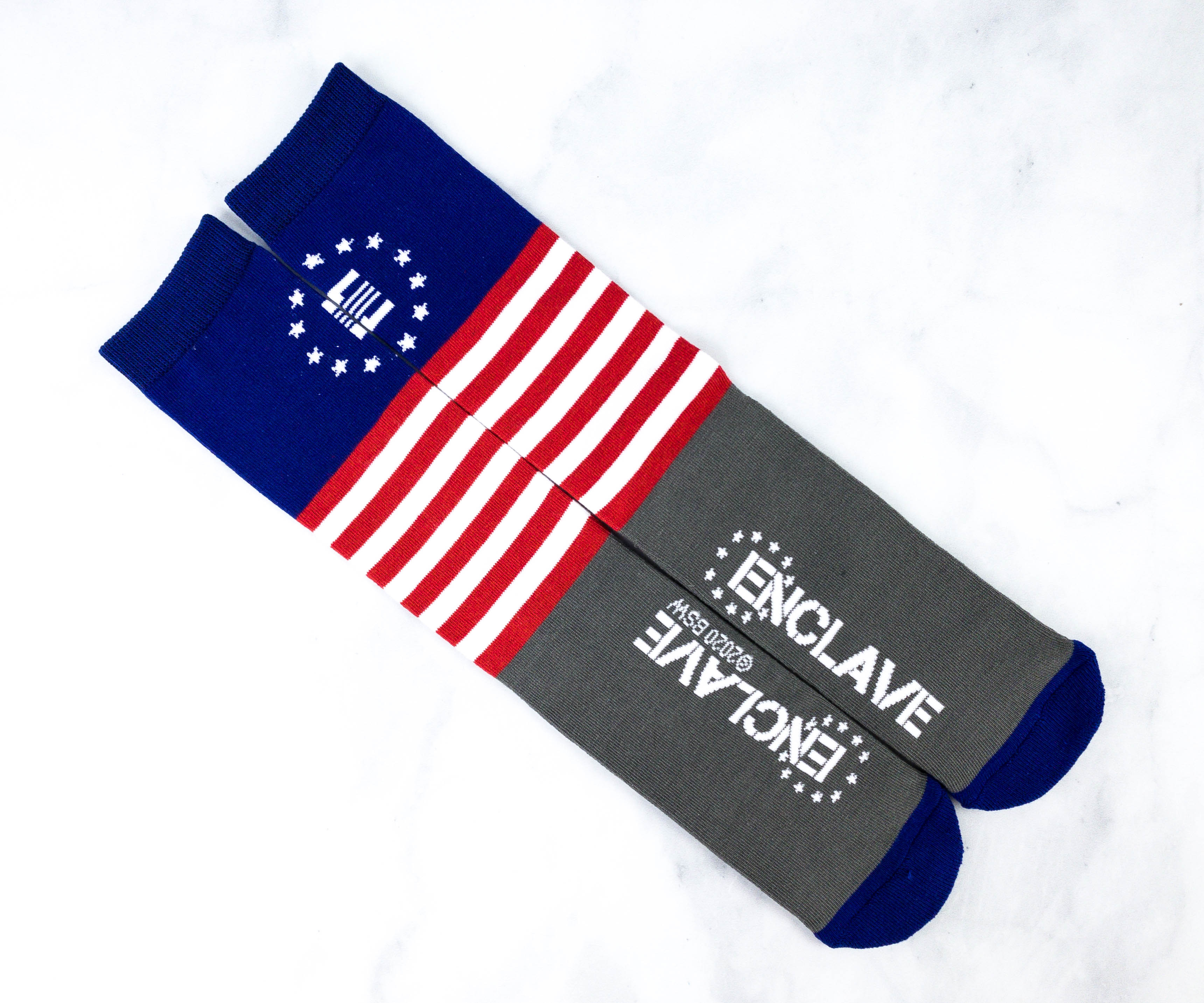 In the game, Enclave is a post-War institution. As you can see on the design, the colors and patterns are a bit similar to the US flag.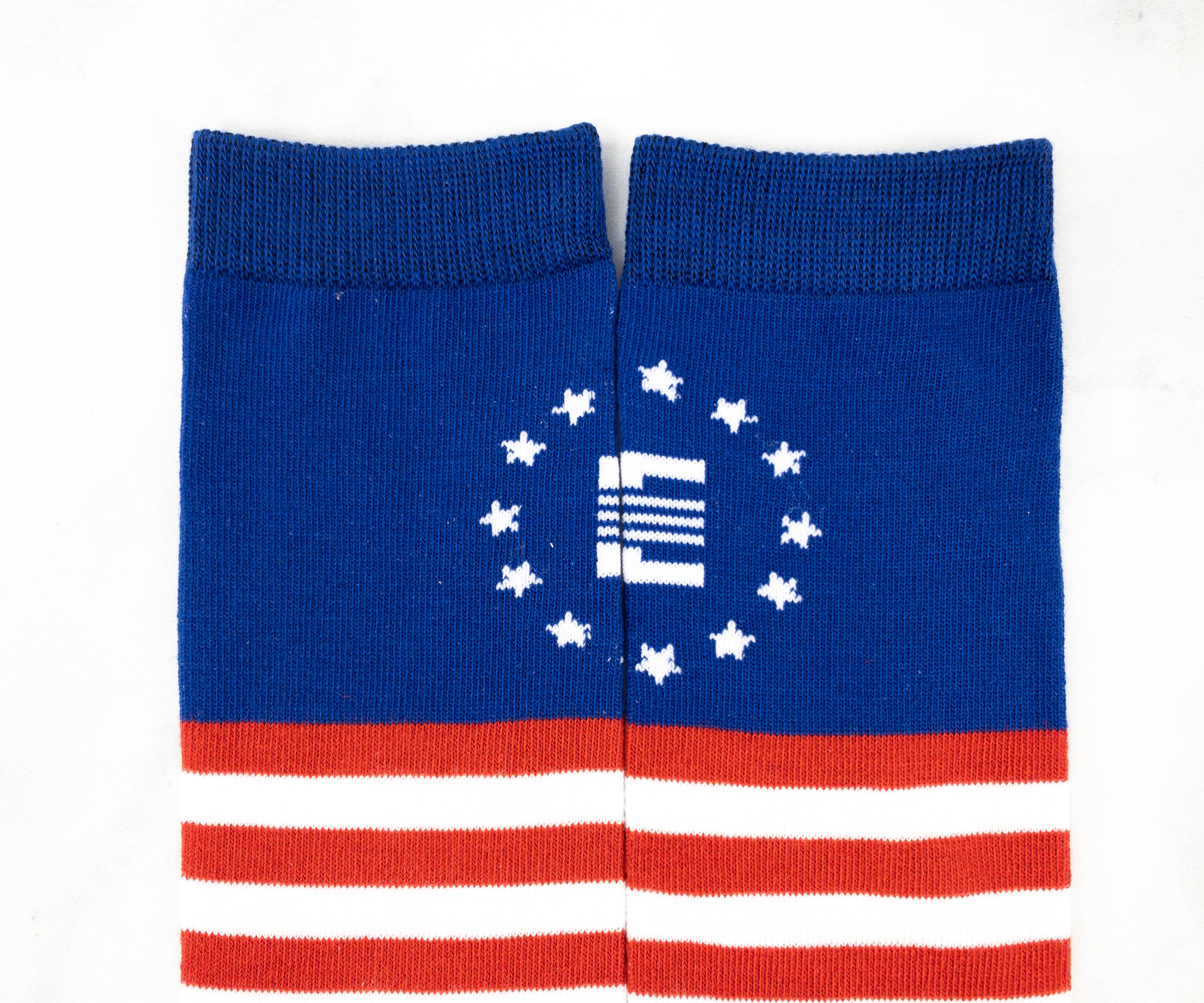 The upper part of the socks feature the Enclave's logo and below it are red and white stripes. This pair is comfortable to wear and I like that it's breathable. This is now one of my favorite Fallout inspired sock pairs.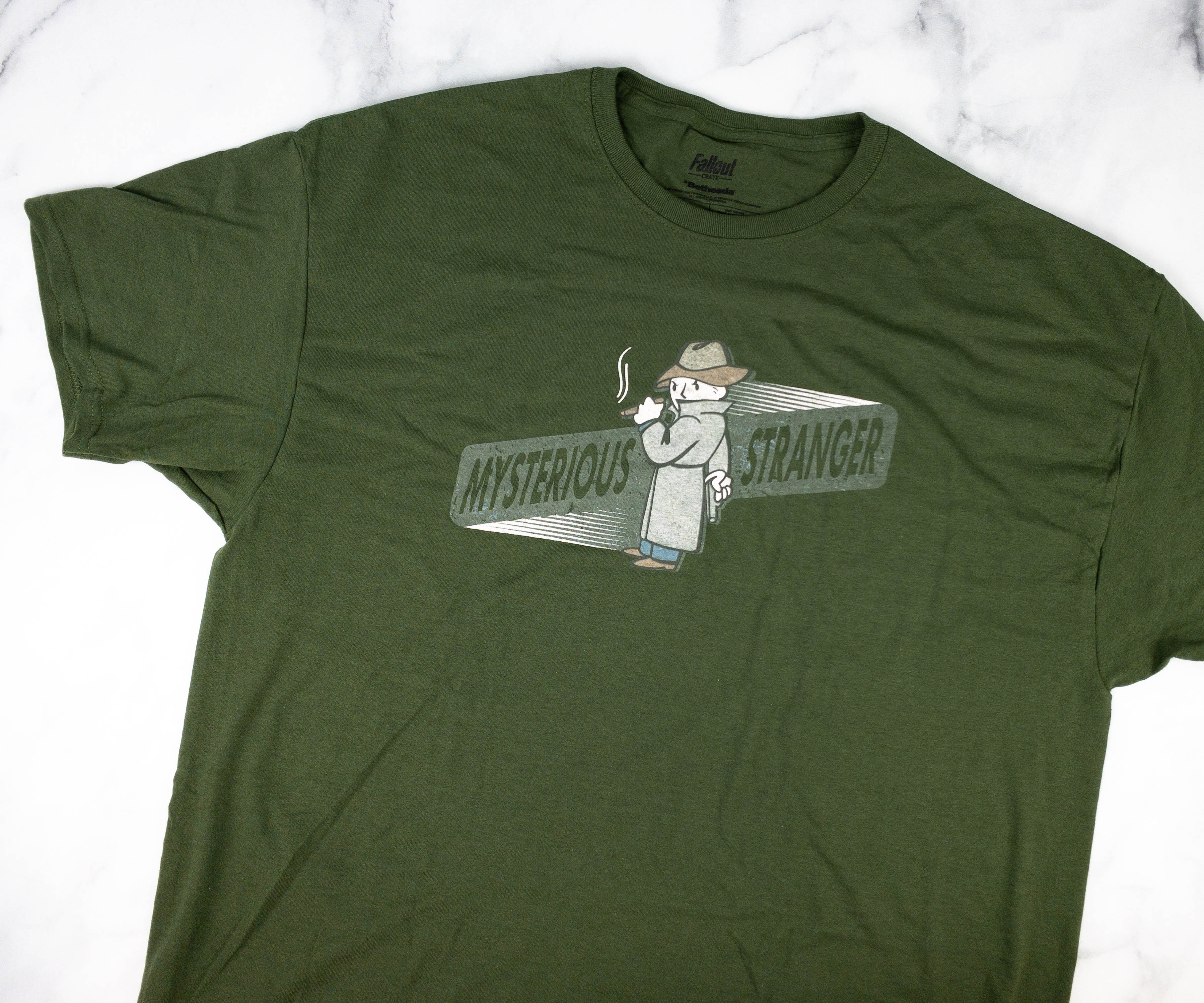 Mysterious Stranger T-Shirt. Another wearable is this army green shirt that has the Mysterious Stranger print on it.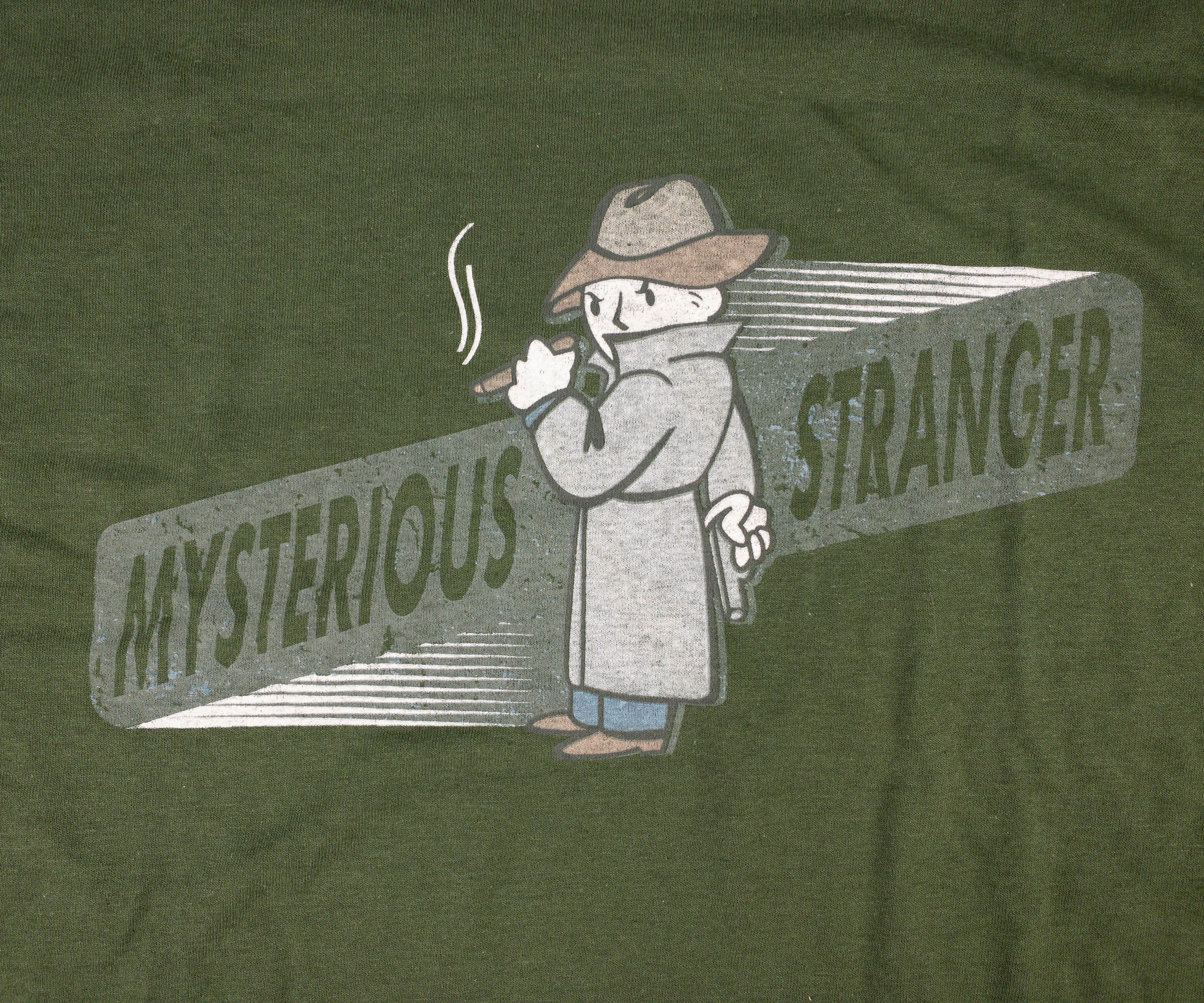 This character appears from time to time in the game to help you on your battles and tasks.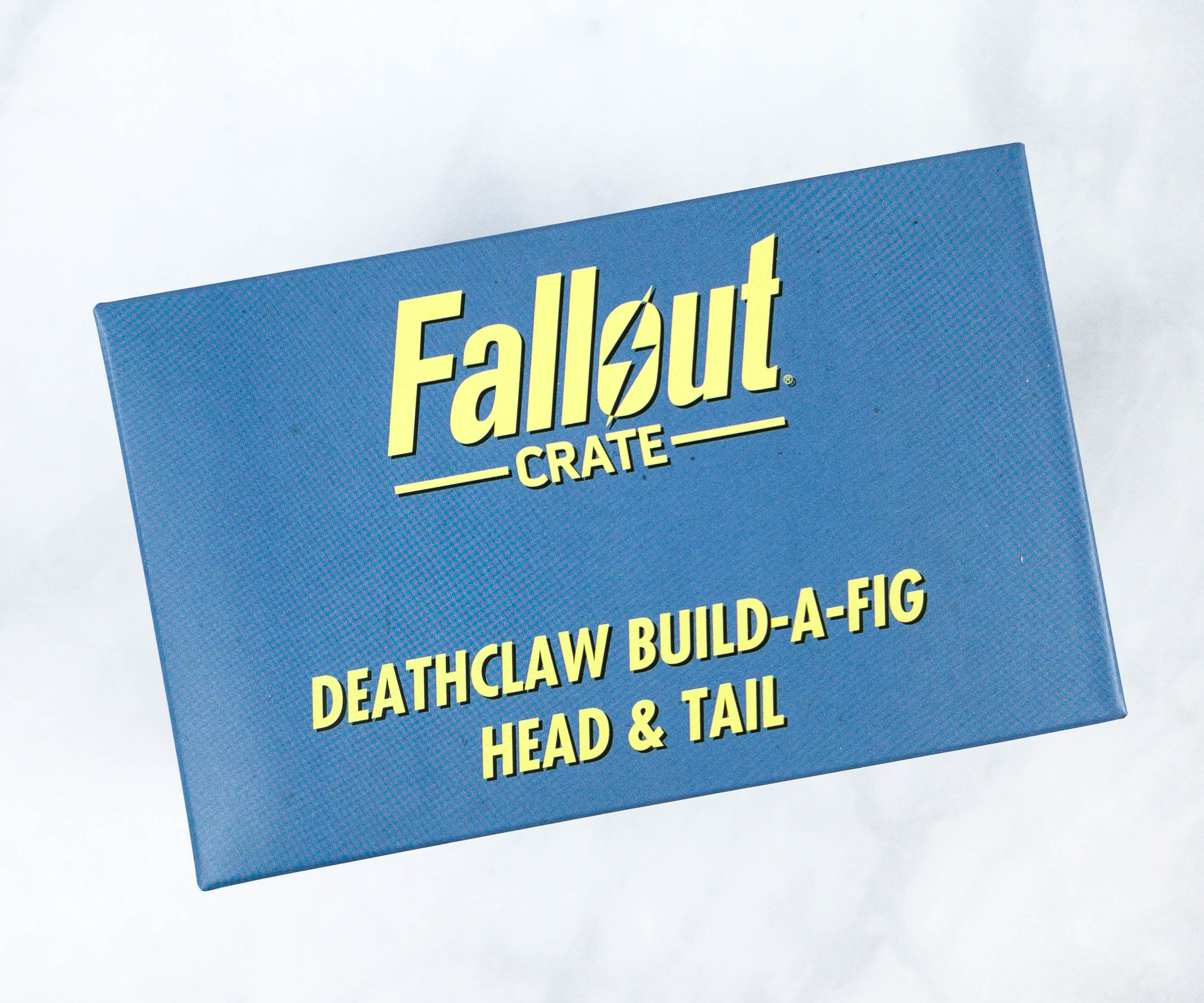 Deathclaw Head & Tail. This is a new Build-A-Fig item from Fallout Crate. For this, they usually send a few parts per box and you have to wait for the rest of the boxes to complete the figure. This time, we're building a Deathclaw figure and the first parts they sent are the head and tail.
Its head is pretty scary, but even the tail is well-detailed!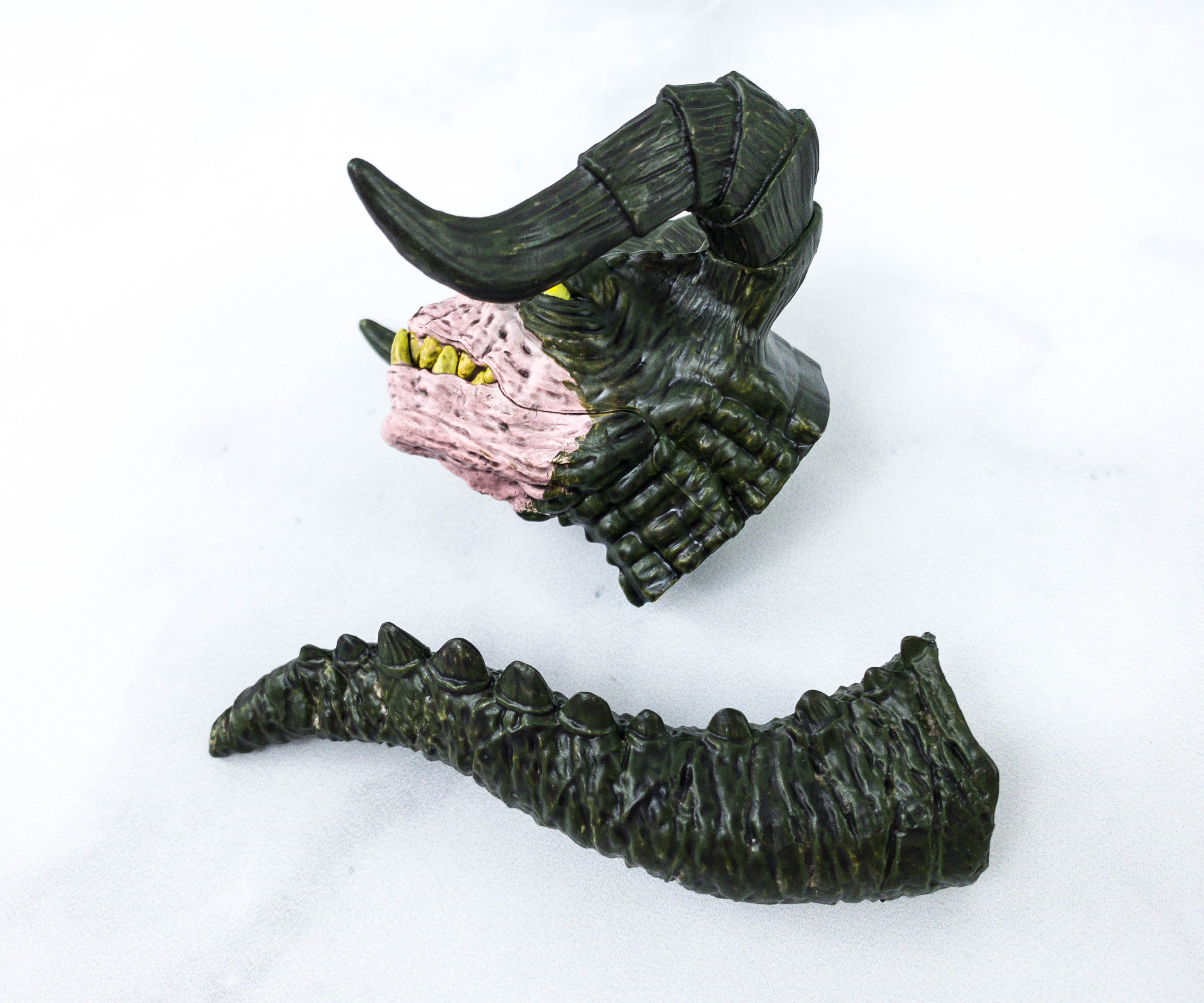 It really looks like the monster from the game! For those who aren't familiar, Deathclaw is a result of the mutation of the Jackson's chameleon, along with several other species.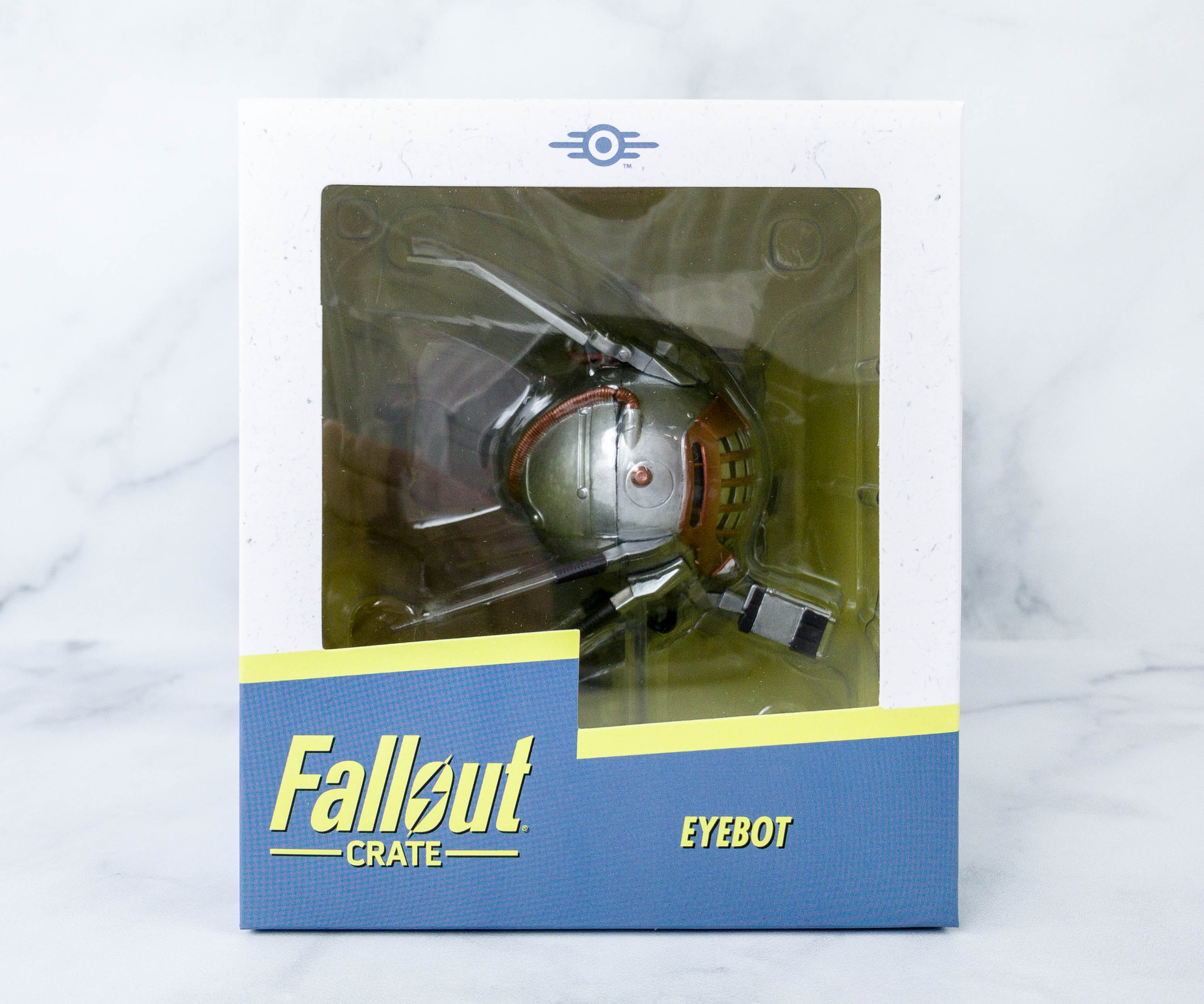 Eyebot Figure. Here's my most awaited item in the box, the Eyebot figure that I can add to my Fallout collection!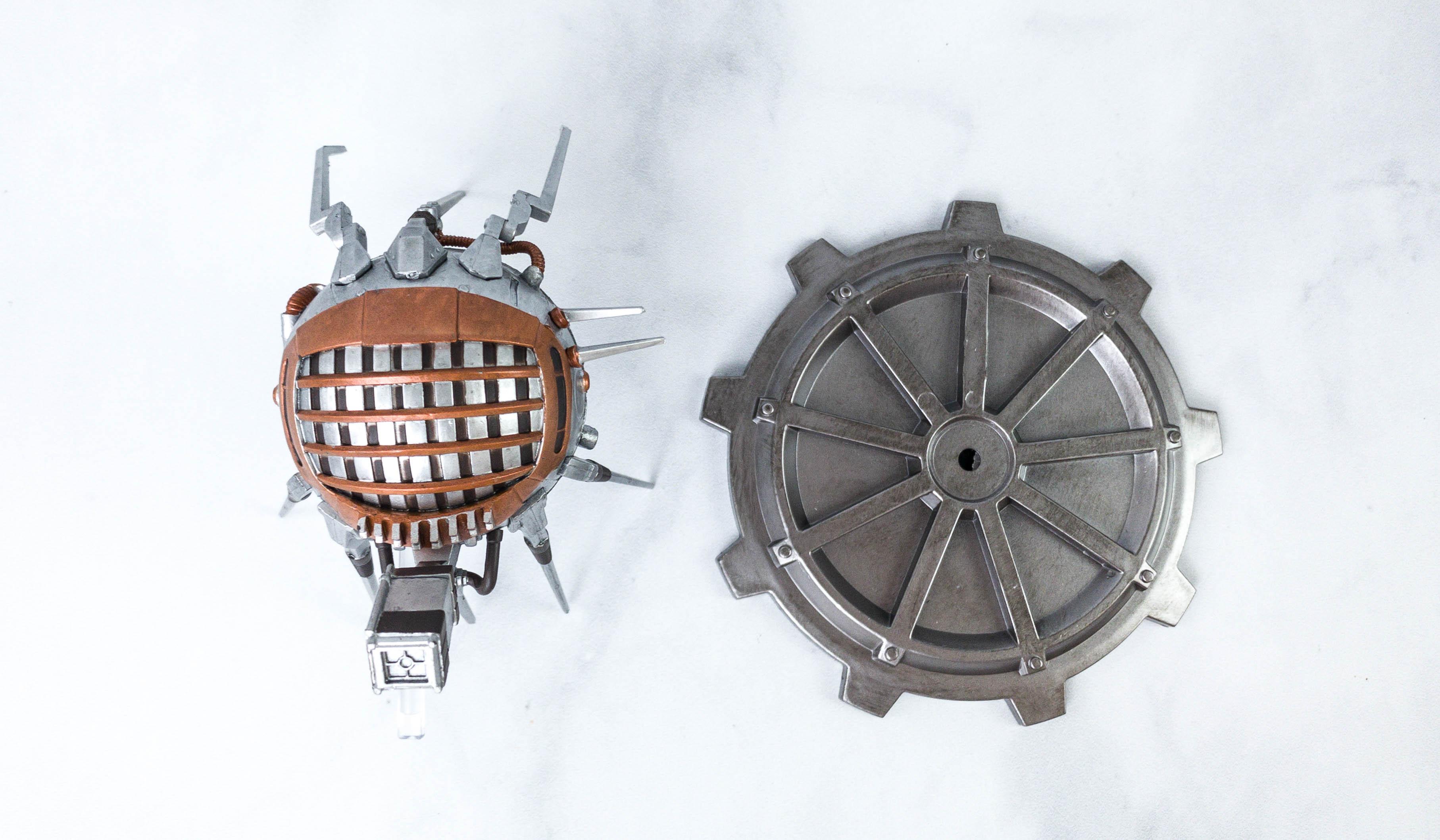 It has a base where you can attach it, so it can firmly stand on its own!
This robot had a lot of roles to play in the game. It included spreading of propaganda, reconnaissance, surveillance, messenger. It can even repair and perform medical services.
It had a crystal like pole made it look like it's really flying!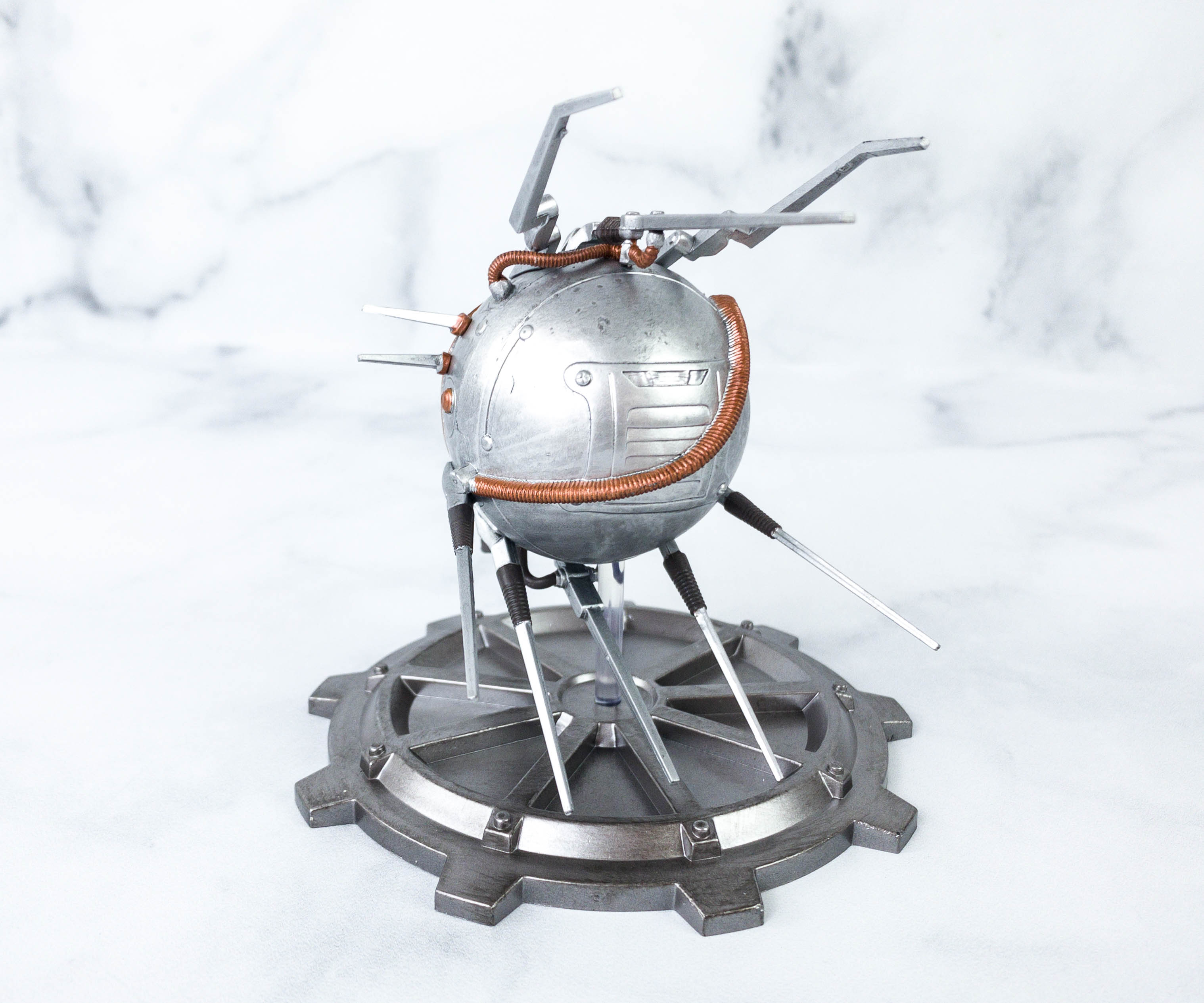 The details are incredible, something I always expect from Fallout Crate figures!
This box from Fallout Crate is pretty good! I always look forward to unique and exclusive Fallout merch they send, and my favorite for this month is the Eyebot figure. The details are great, making it deserving of a spot on any collector's display cabinet. I also like the Fallout t-shirt and socks because they are comfortable to wear and they are also a perfect way to show off love for the game. I'm excited to complete the Build-A-Fig item as well.
What do you think of this edition of Fallout Crate?