Gentleman's Box is a monthly subscription of men's accessories and grooming products. Each box is uniquely themed, honoring a noteworthy gentleman from the past or present. Currently, you can choose from two subscription types: The Classic Subscription with 4-5 products for $29 a month and The Premium Box with 4-6 premium accessories for $100 per quarter.
This is a review of The Classic Subscription.
DEAL: Save $5 on your first regular box. Use coupon code HELLO.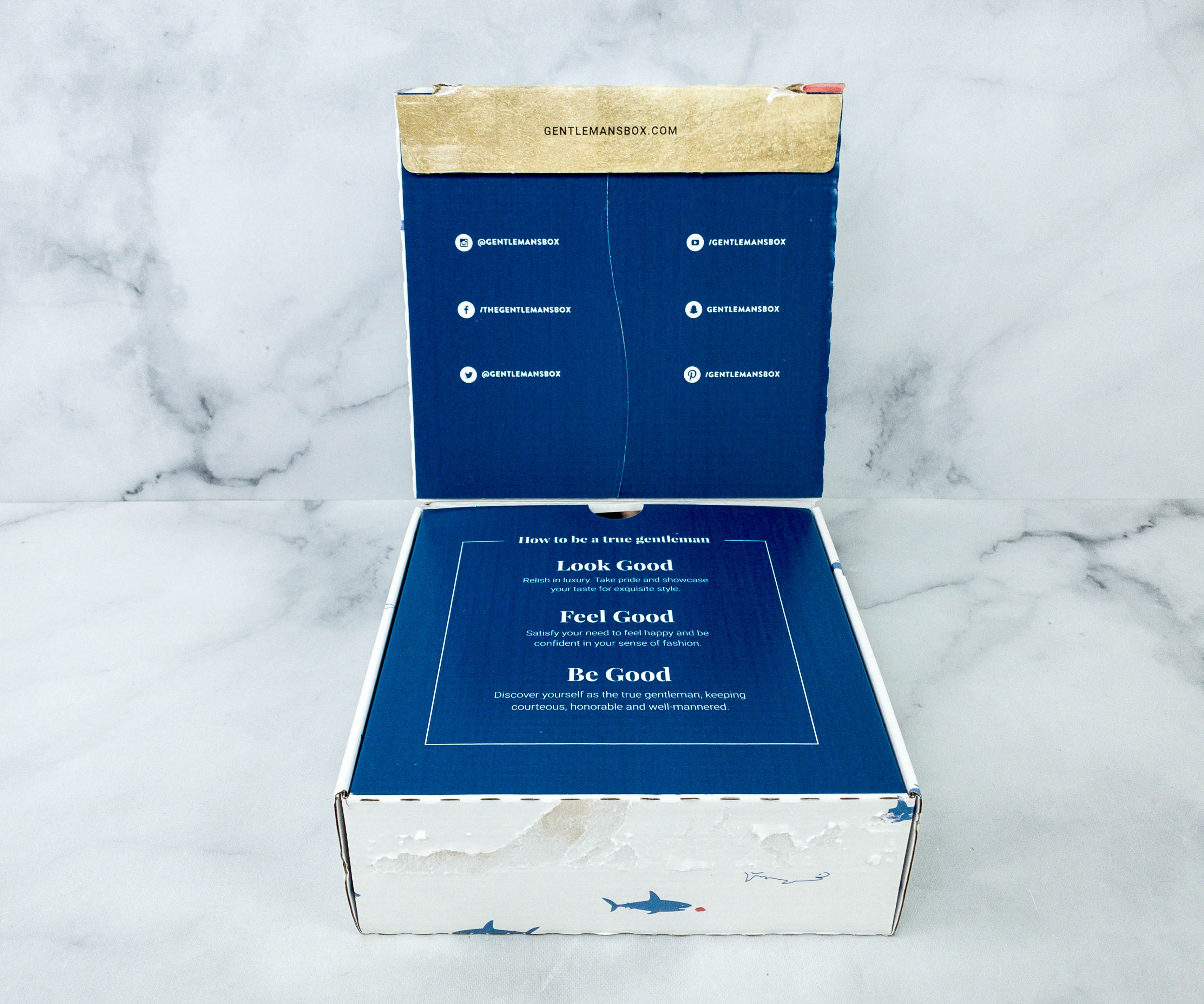 The inner part of the box lid features Gentleman's Box social media handles.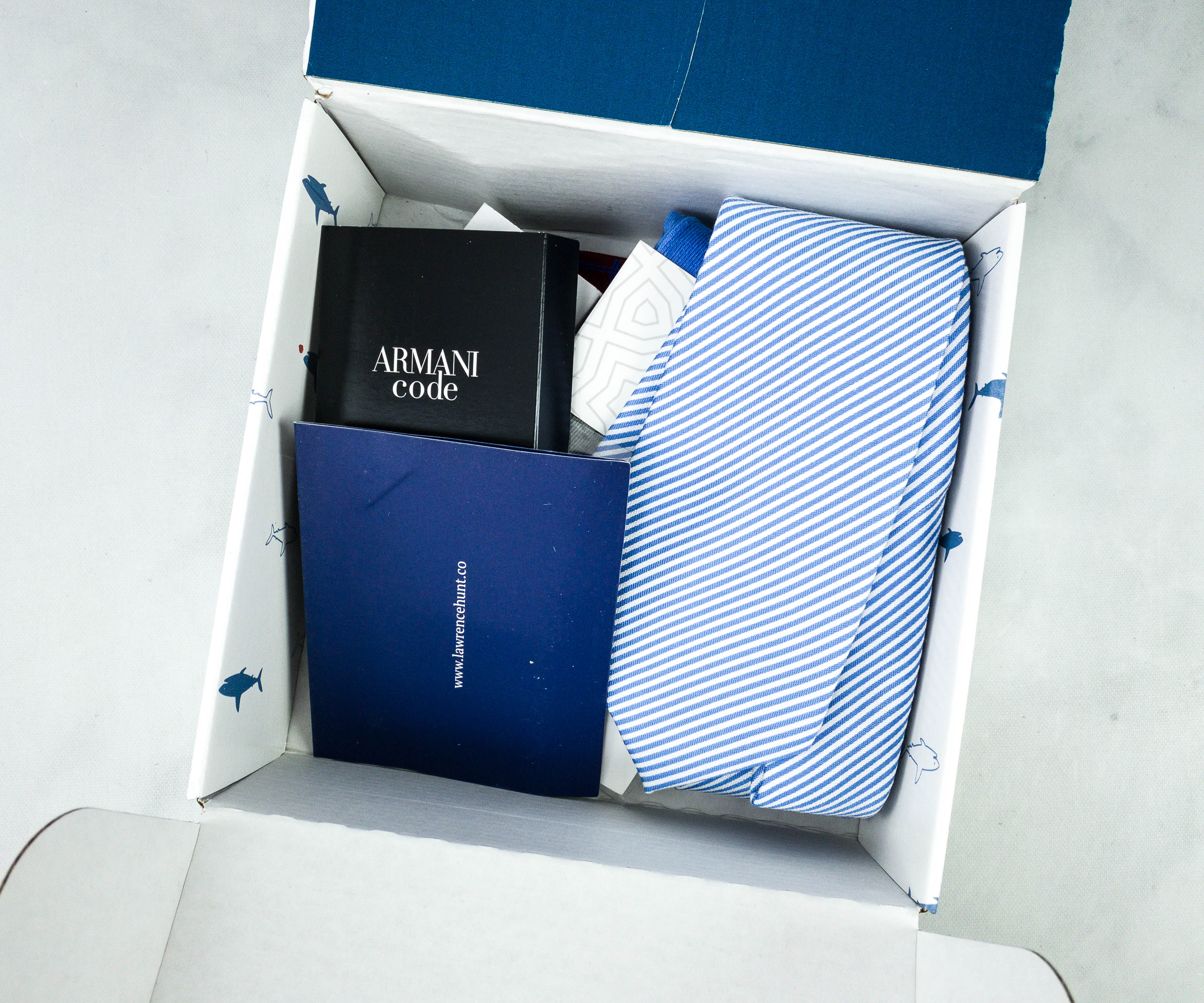 The items are neatly stacked inside. There are no fillers or extra packaging.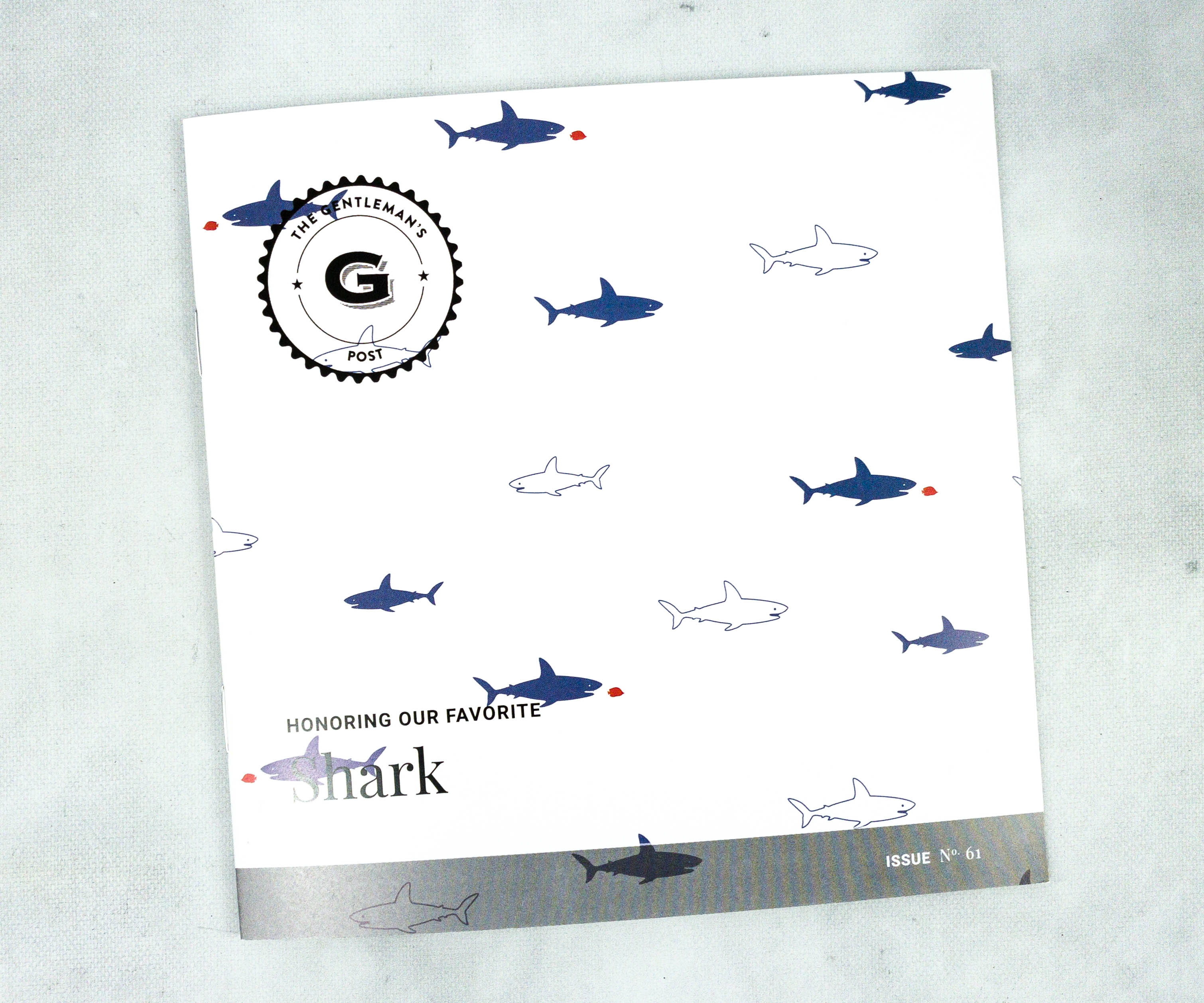 Each box includes a copy of The Gentleman's Post, a well-designed booklet describing the products in the box and offering styling suggestions for each one.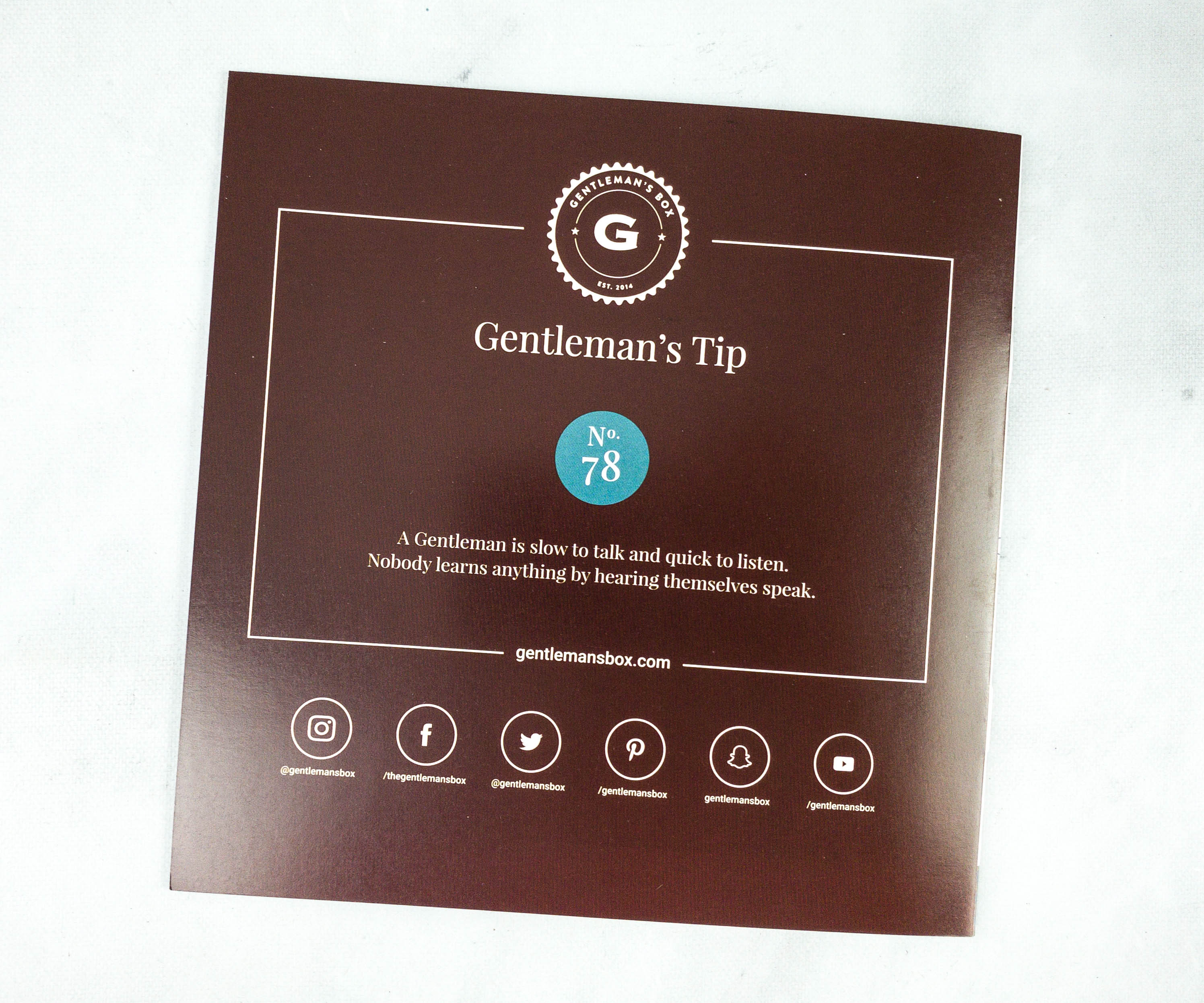 Gentleman's Tip No. 78

A Gentleman is slow to talk and quick to listen.

Nobody learns anything by hearing themselves speak.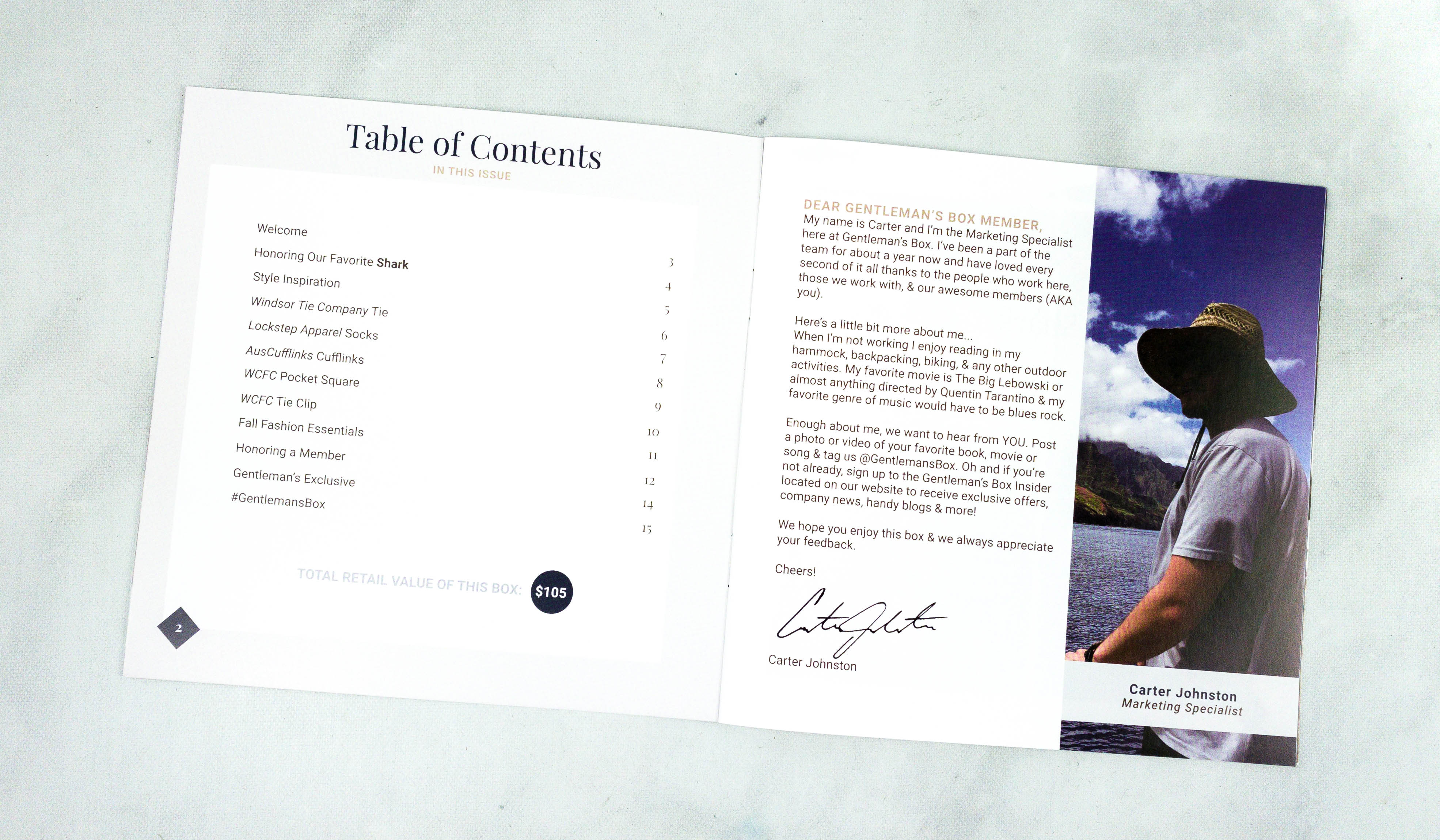 The Gentlemen's Post walks through everything in the box, and more. There is even a handy table of contents that gives a quick list of the contents and the total retail value of the box. They regularly have a feature that introduces us to members of the Gentleman's Box team.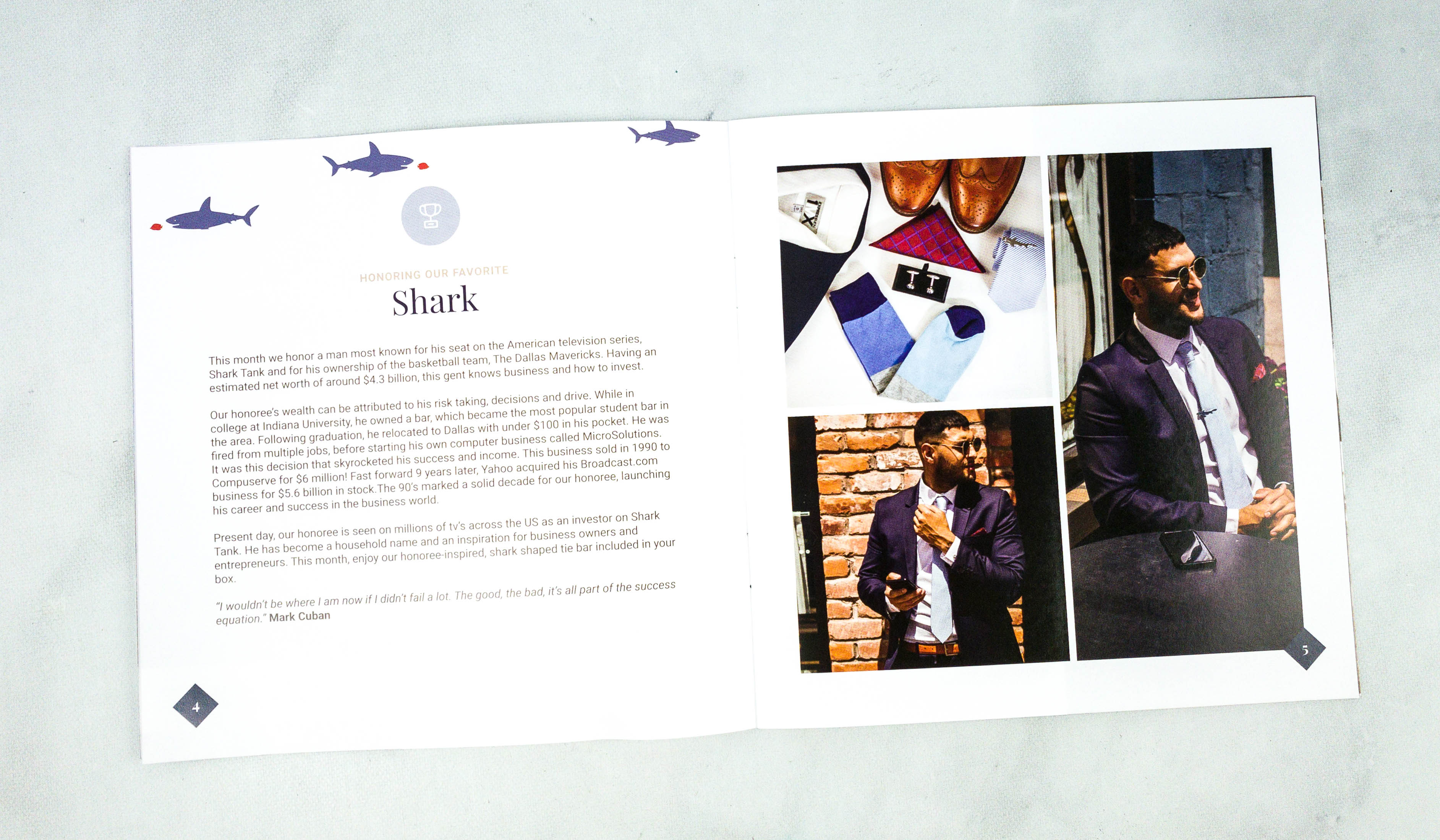 This month's box is dedicated to honoring our favorite Shark!
The booklet starts off with a style guide to give you some visual cues on wear and pairing options.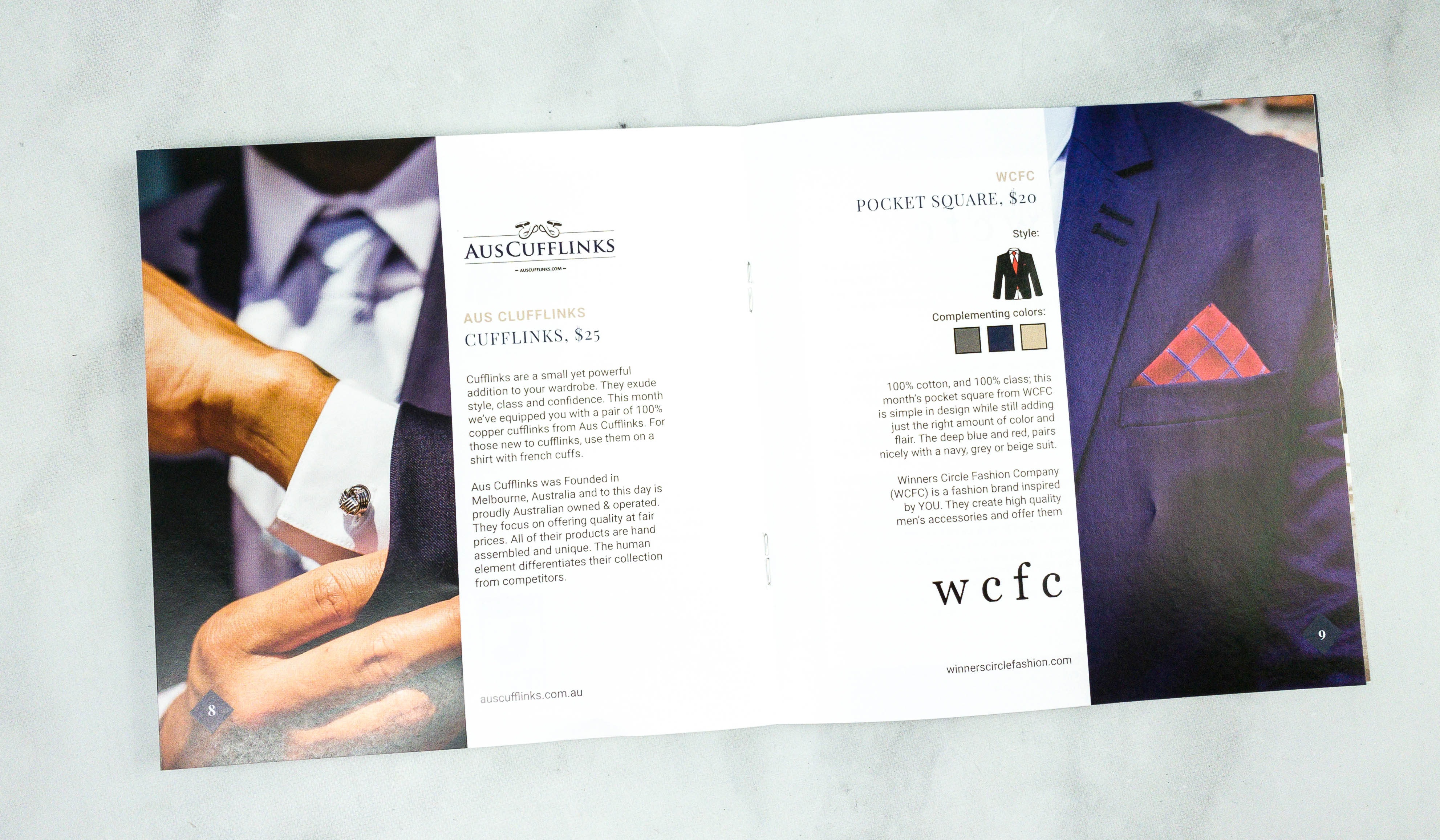 Every page is dedicated to each item — they include the usual picture and blurb, but they also include a handy section denoting the level of attire (e.g. formal, business, casual) for which the item is appropriate, as well as colors that best complement it.
There is also a dedicated page for Fall Fashion Essentials.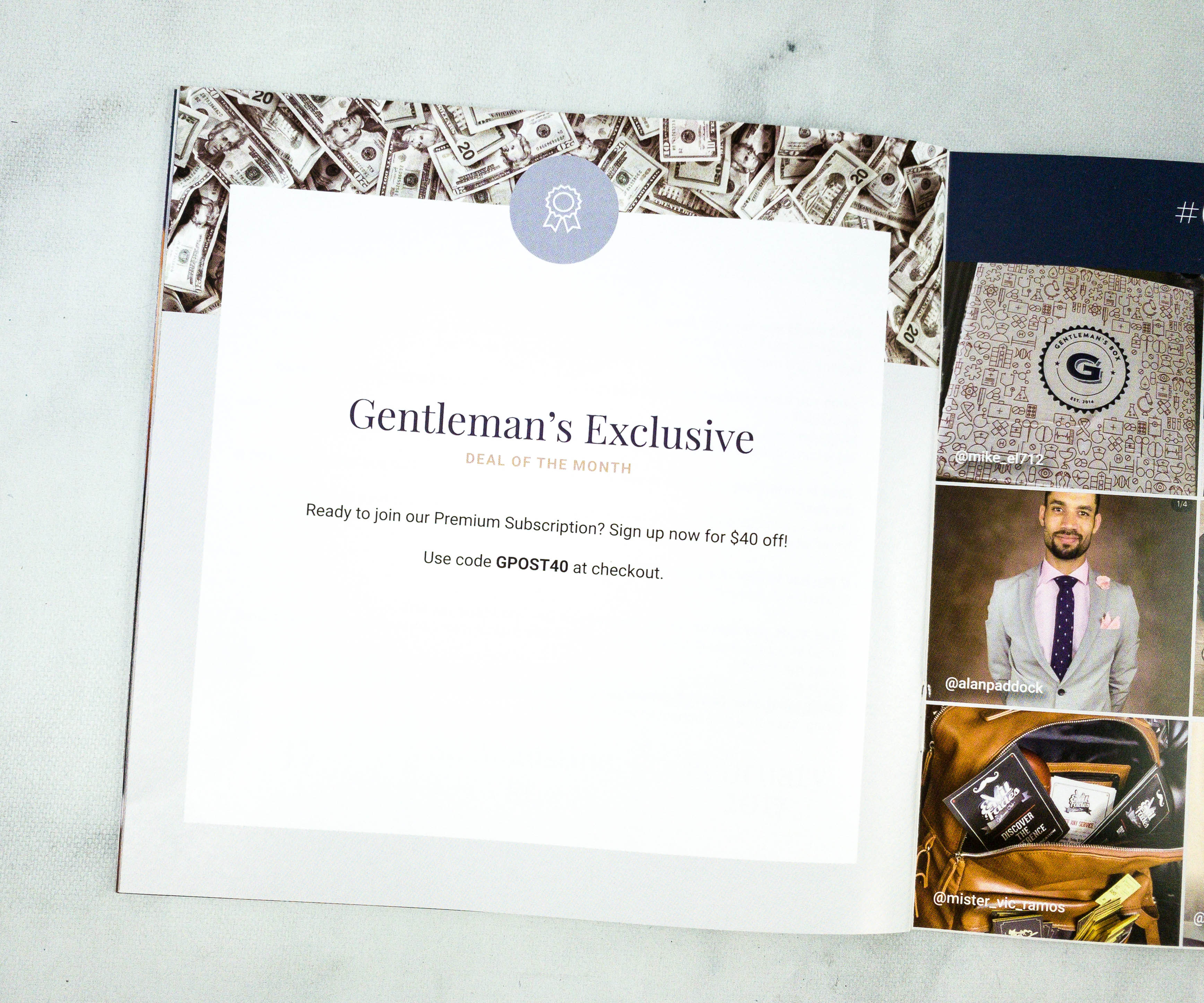 Every booklet also includes a Gentleman's Exclusive Deal of the Month. This month, they gave us a $40 off a Premium Subscription – just use code GPOST40.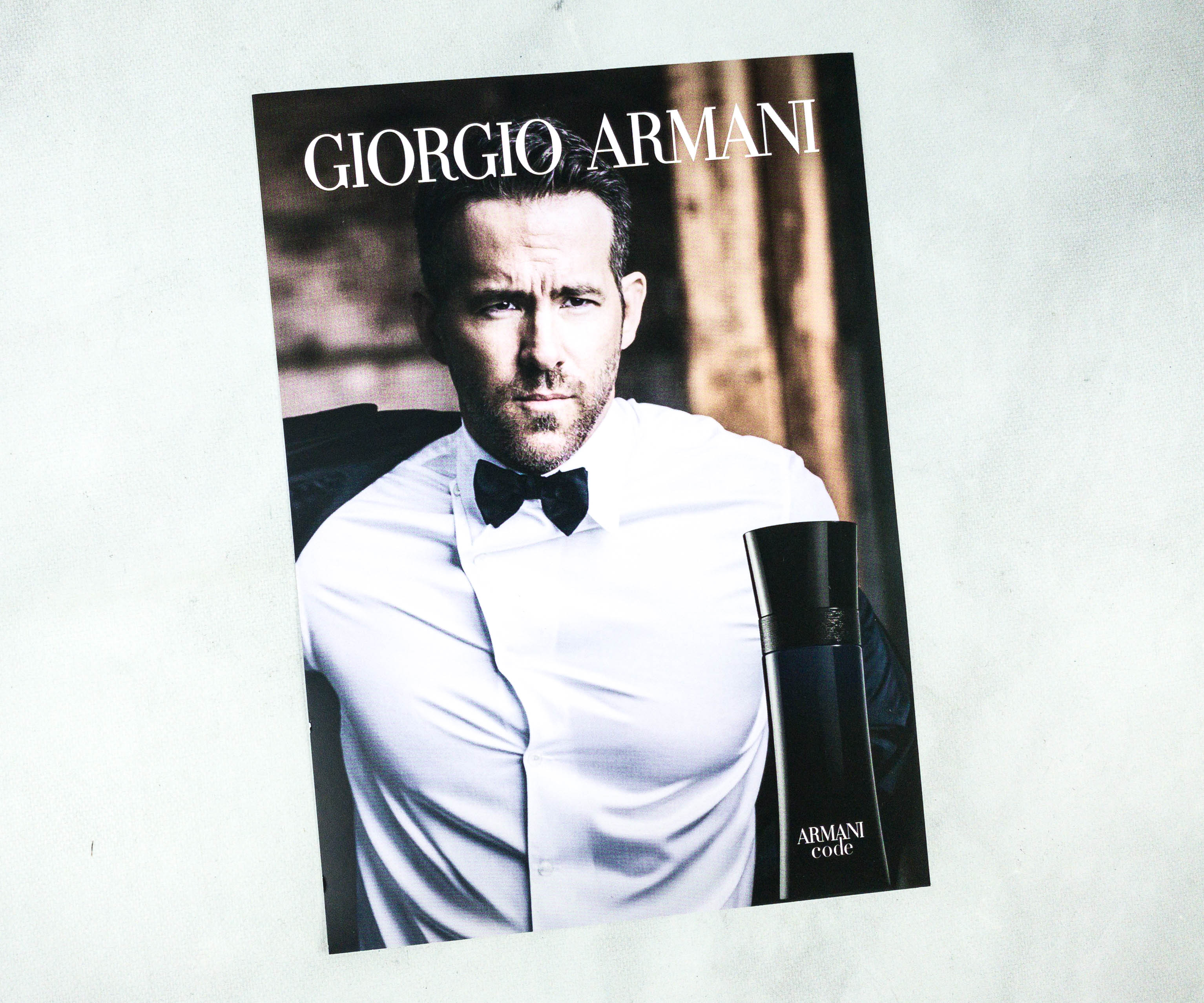 Also included in the box is a promotional card for Armani Code.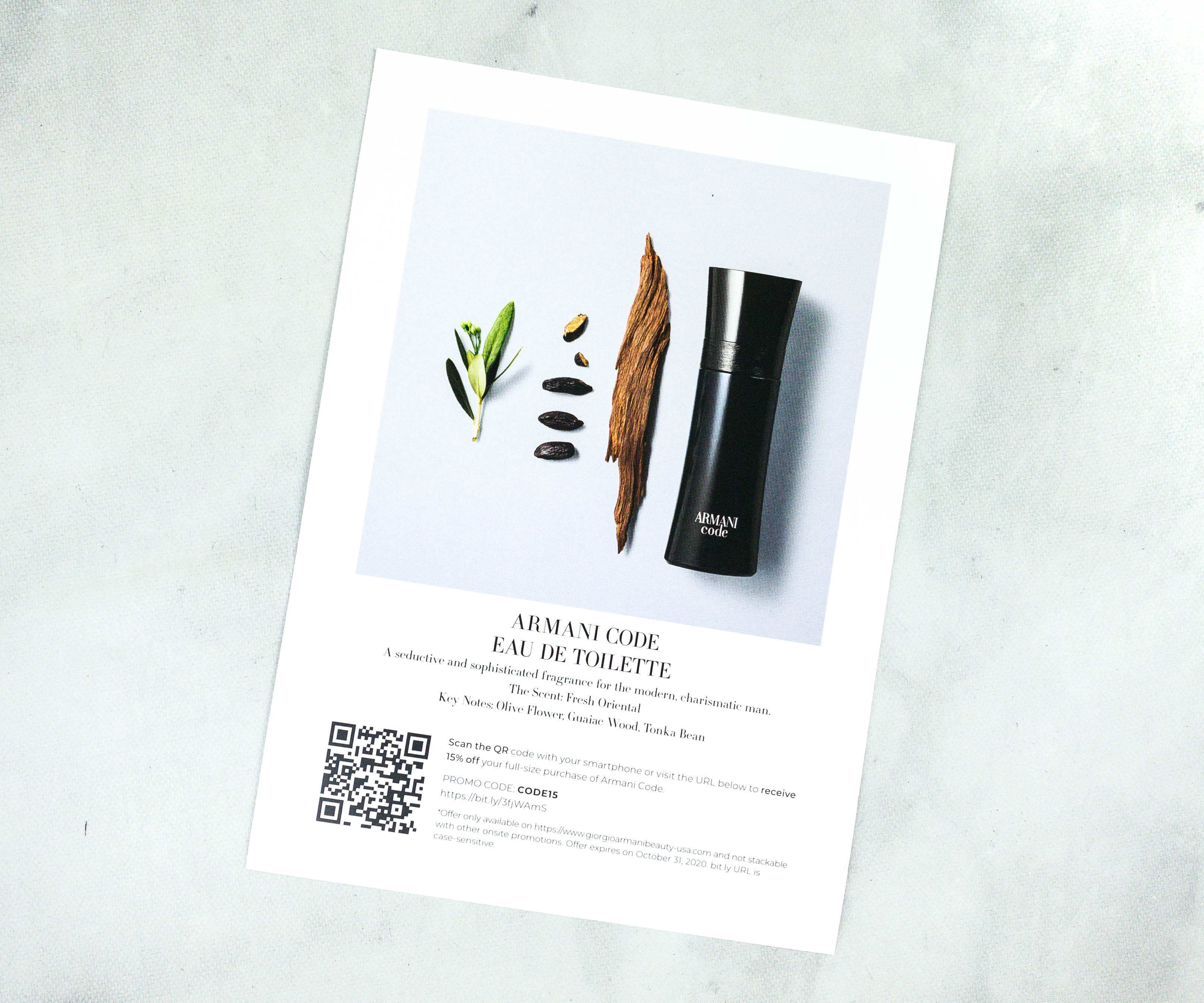 They provided a QR code at the back of the card. You can scan it to get 15% off on your full-size purchase.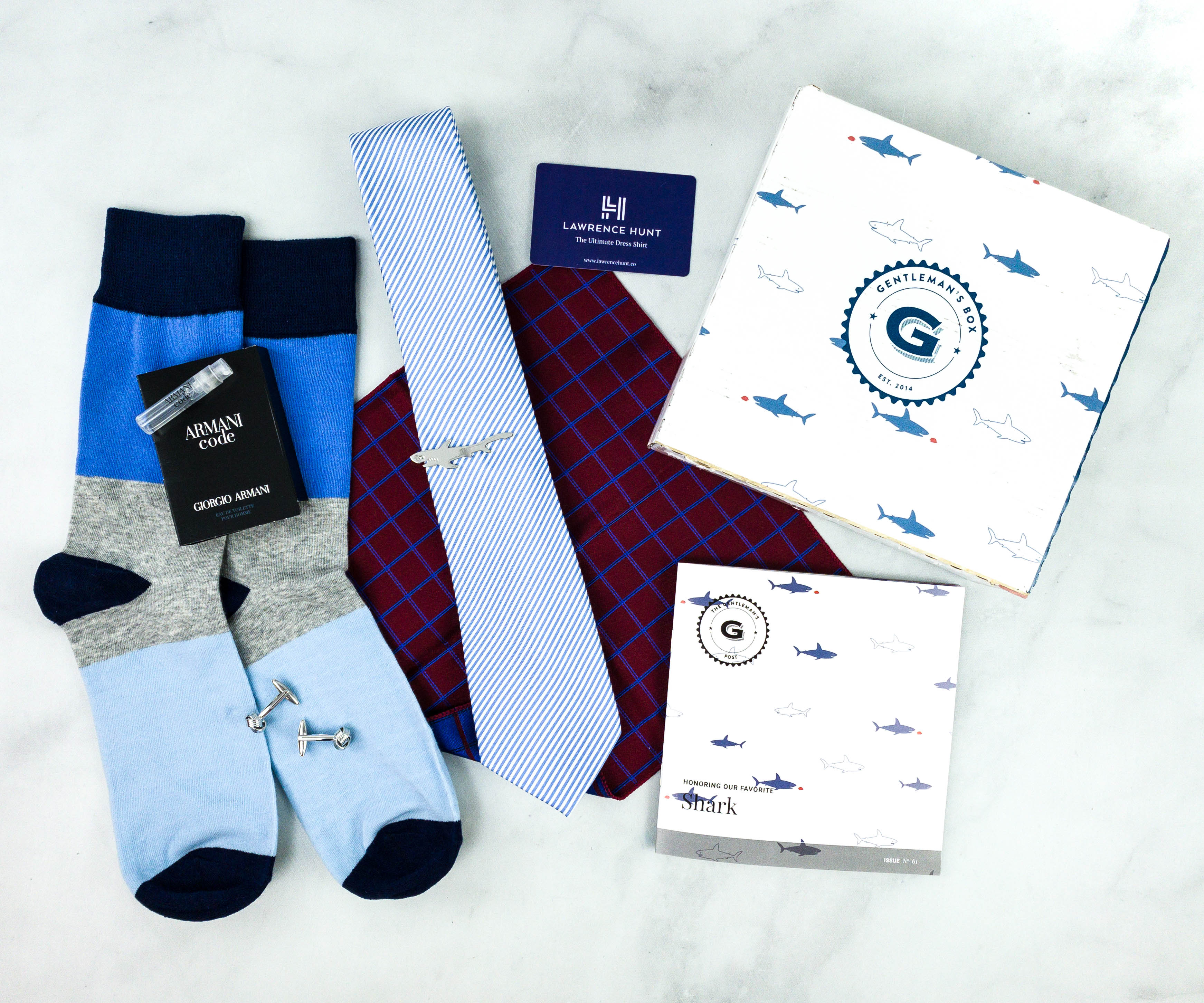 Everything in my box!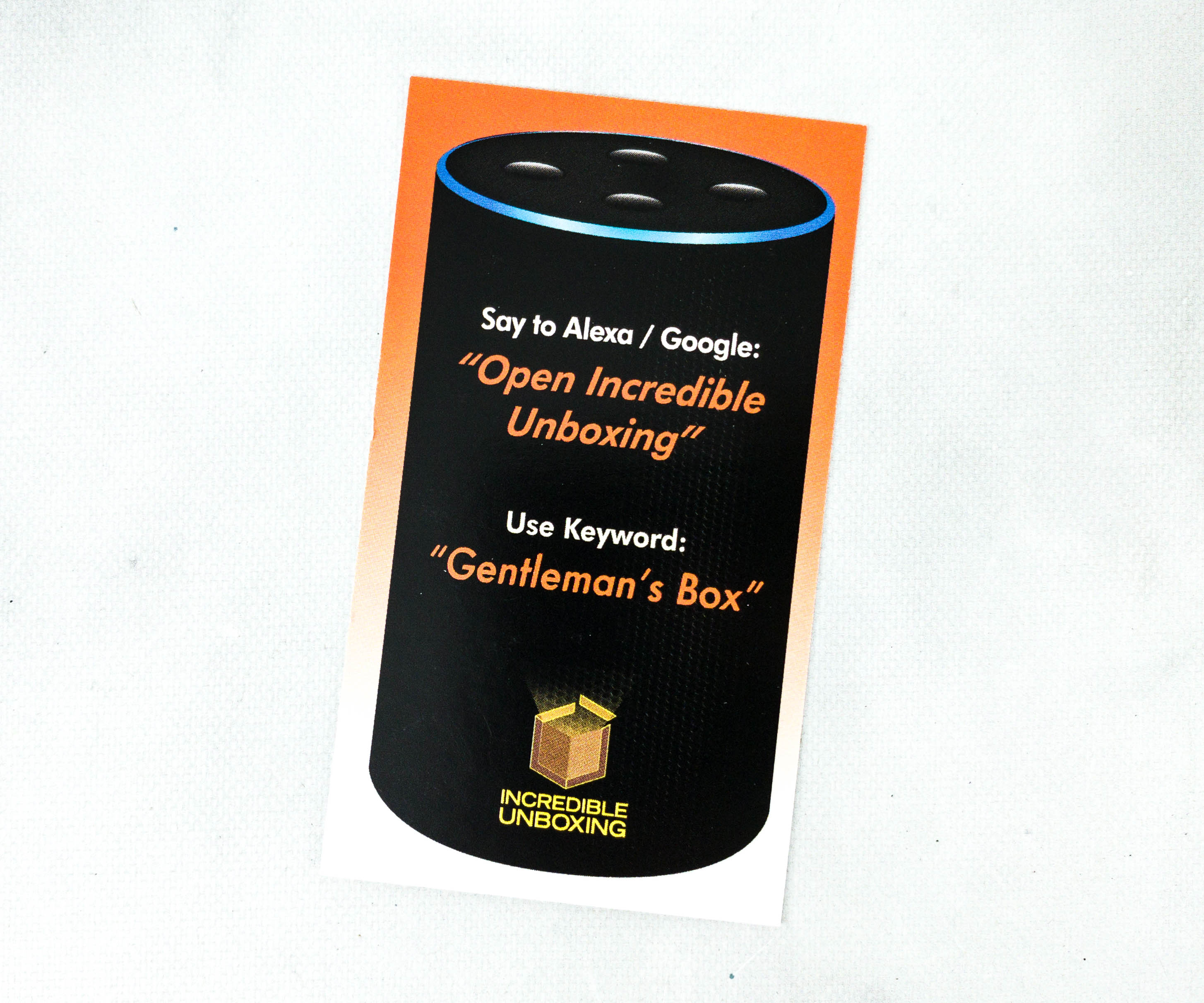 This month's box includes a card with keywords you can use with your digital voice assistant to open Incredible Unboxing!
Armani Code Eau De Toilette ($2) This fragrance is ideal for everyday wear. It features soft notes of olive tree blossom, and added guaiac wood essential and tonka bean to warm up the scent!
The perfume sample came with a carton packaging.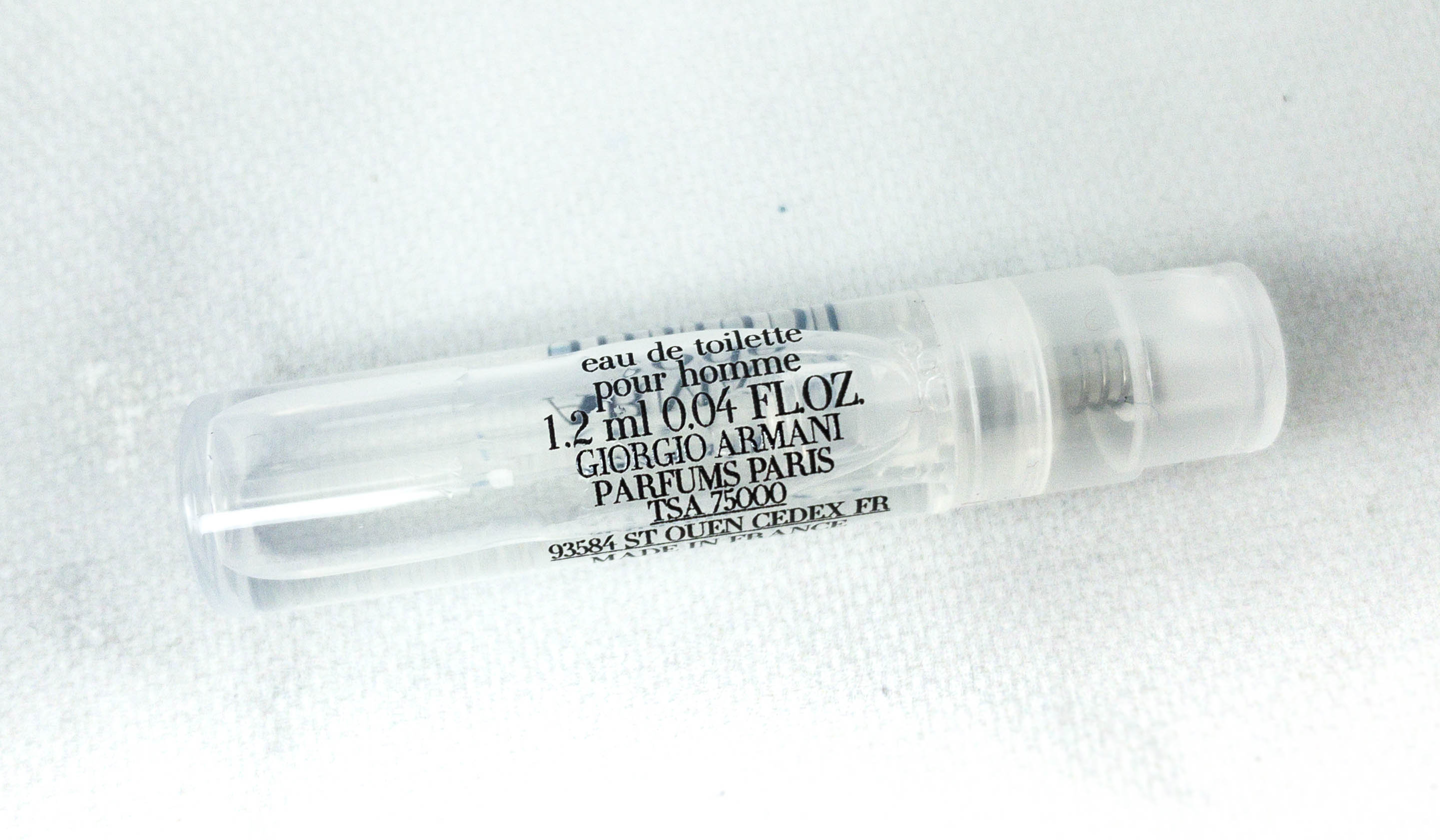 The profile of this scent is seductive and captivating. I'm also impressed with its longevity.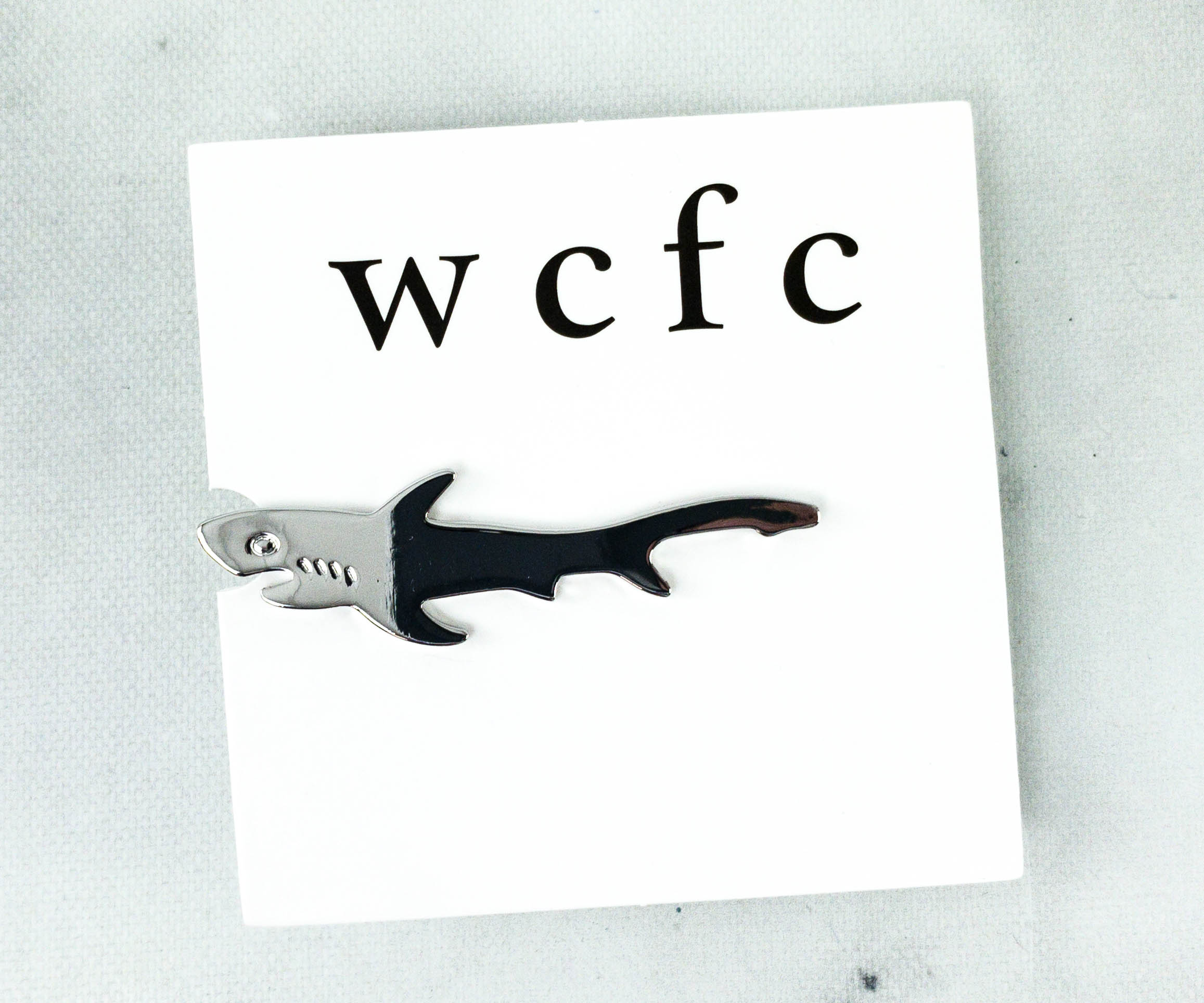 WCFC Tie Clip ($15) Wearing this clip adds style and character to any tie. It perfectly suits this month's theme, shark!
The clip has a chrome finish. It's sleek and lightweight, and I just love that it can be matched with any color or design of tie.
With this secure lock, it makes sure your tie is always in place!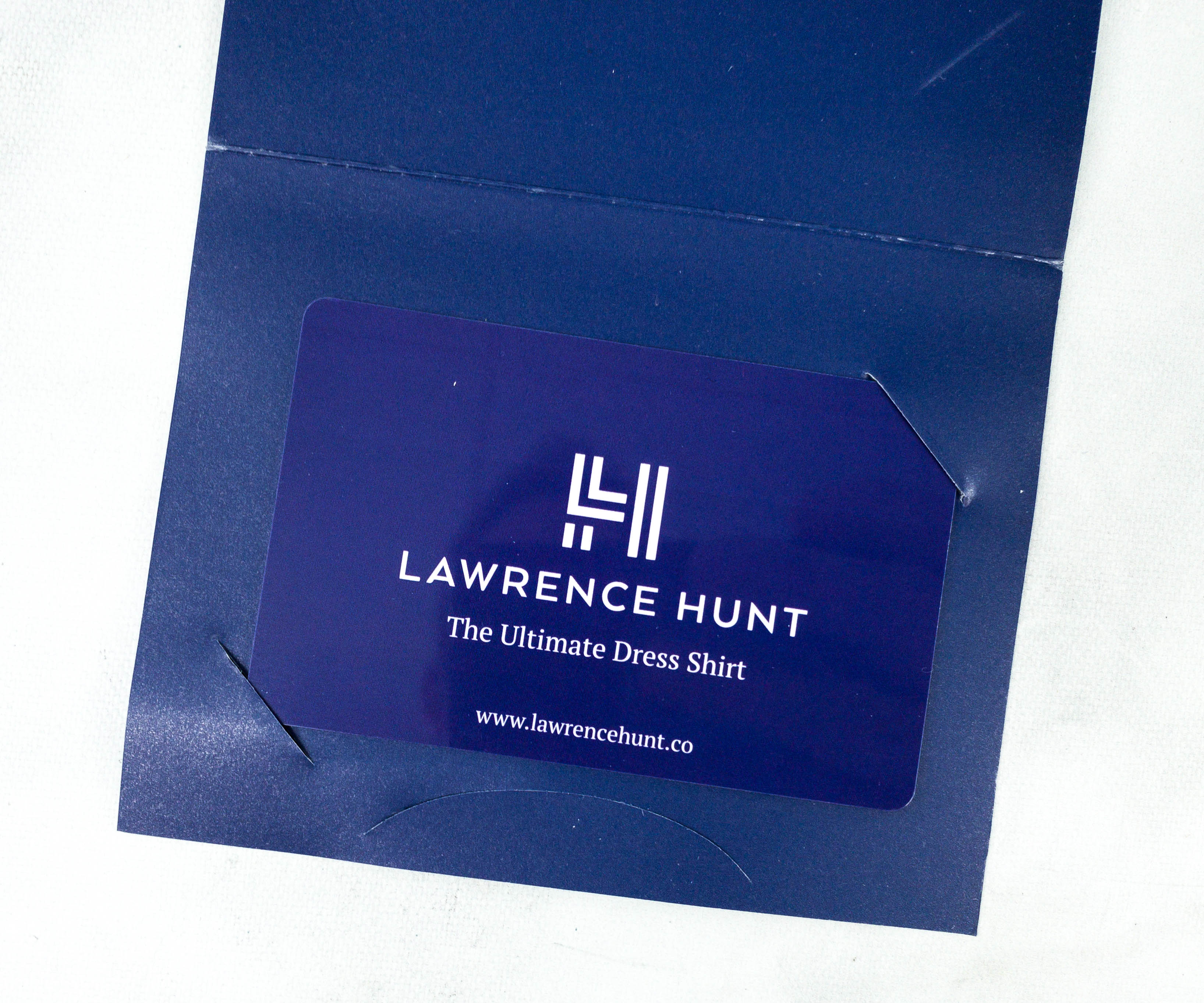 Lawrence Hunt Gift Card. Here's a gift card that can be used to buy more items to add to your wardrobe.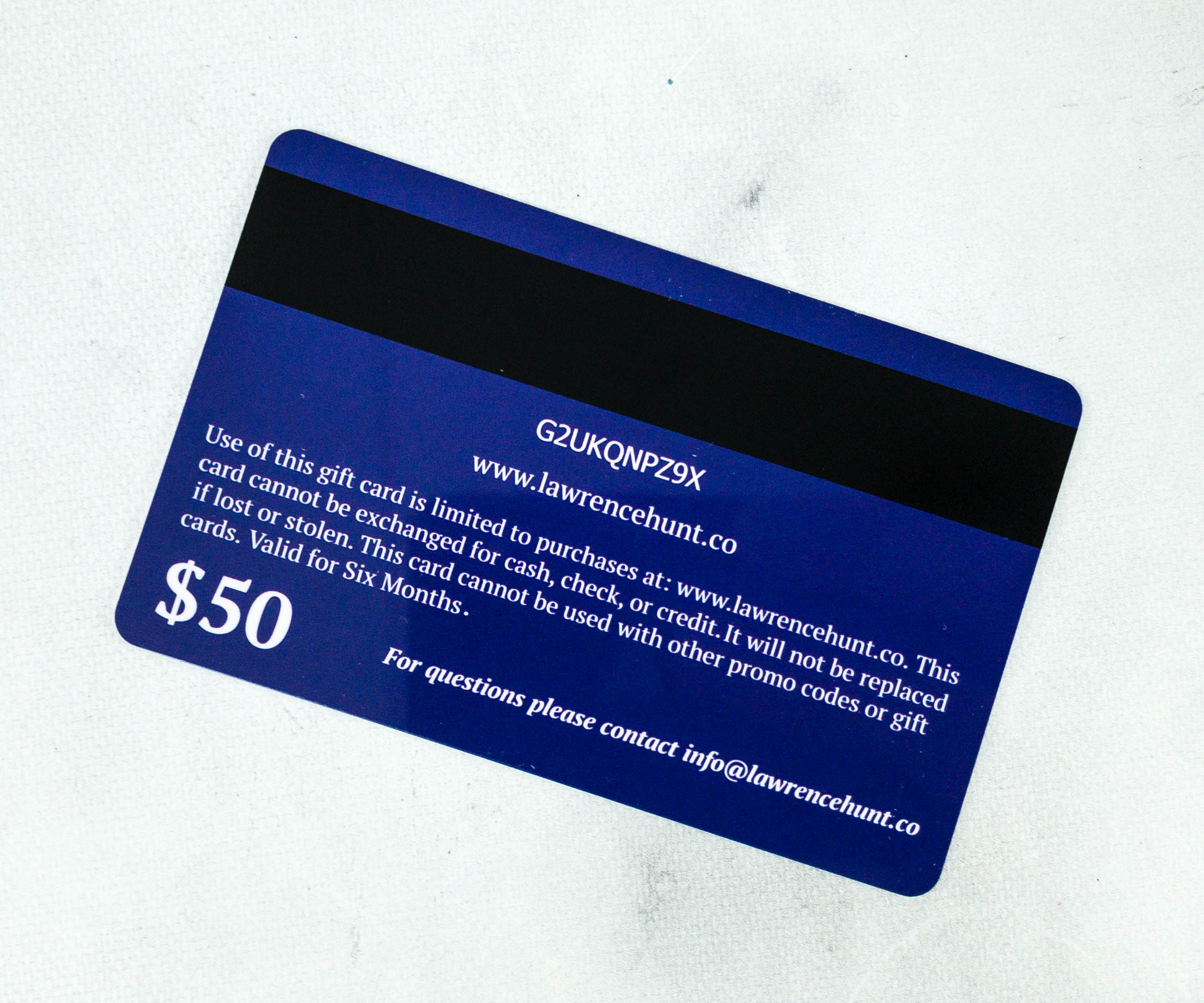 It's a $50 gift card that is valid only for purchases on Lawrence Hunt's online shop.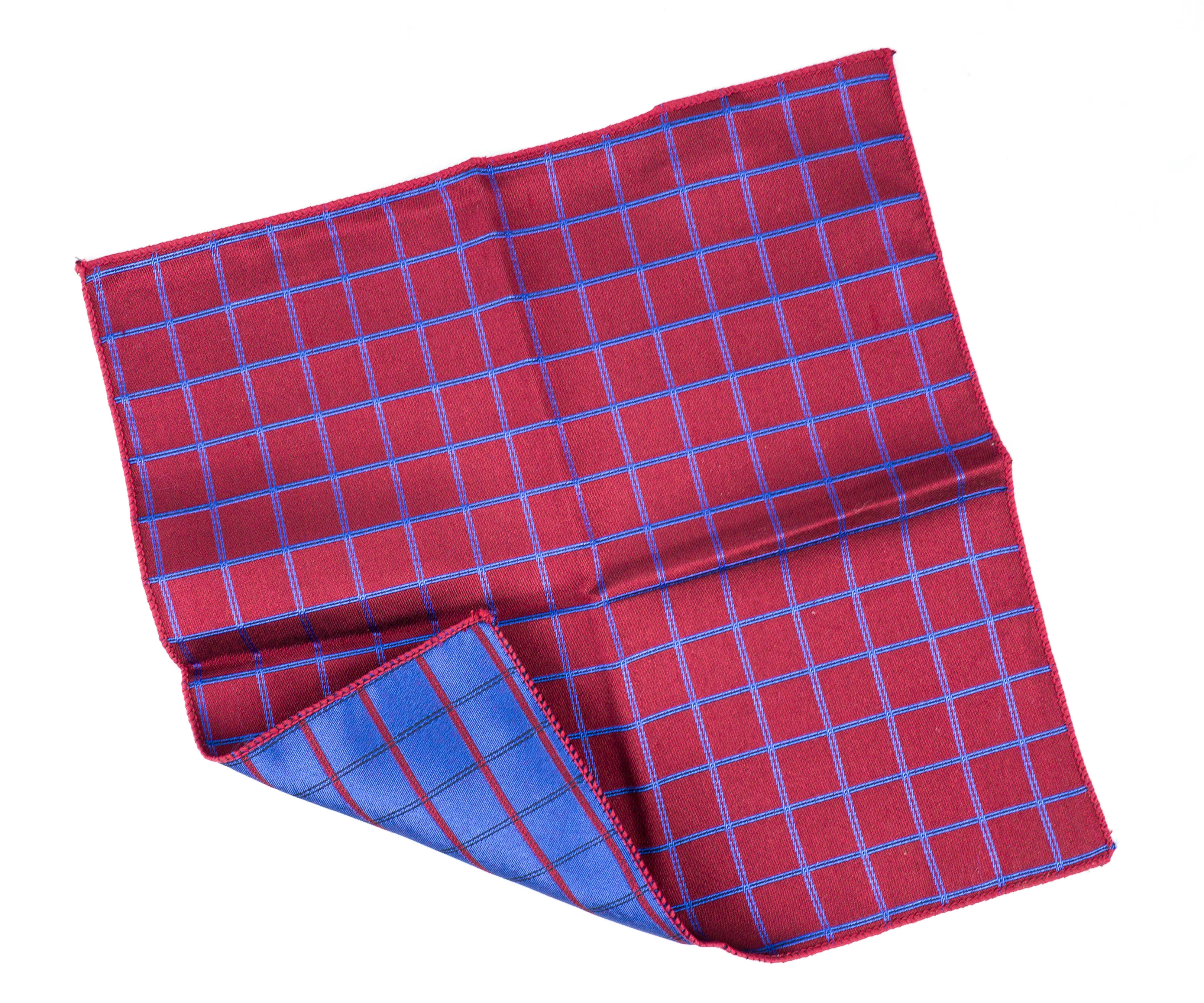 WCFC Pocket Square ($20) This gridded pocket square with a unique red and blue color scheme is quite eye-catching. The fine quality of the fabric also contributes to its overall sophisticated look.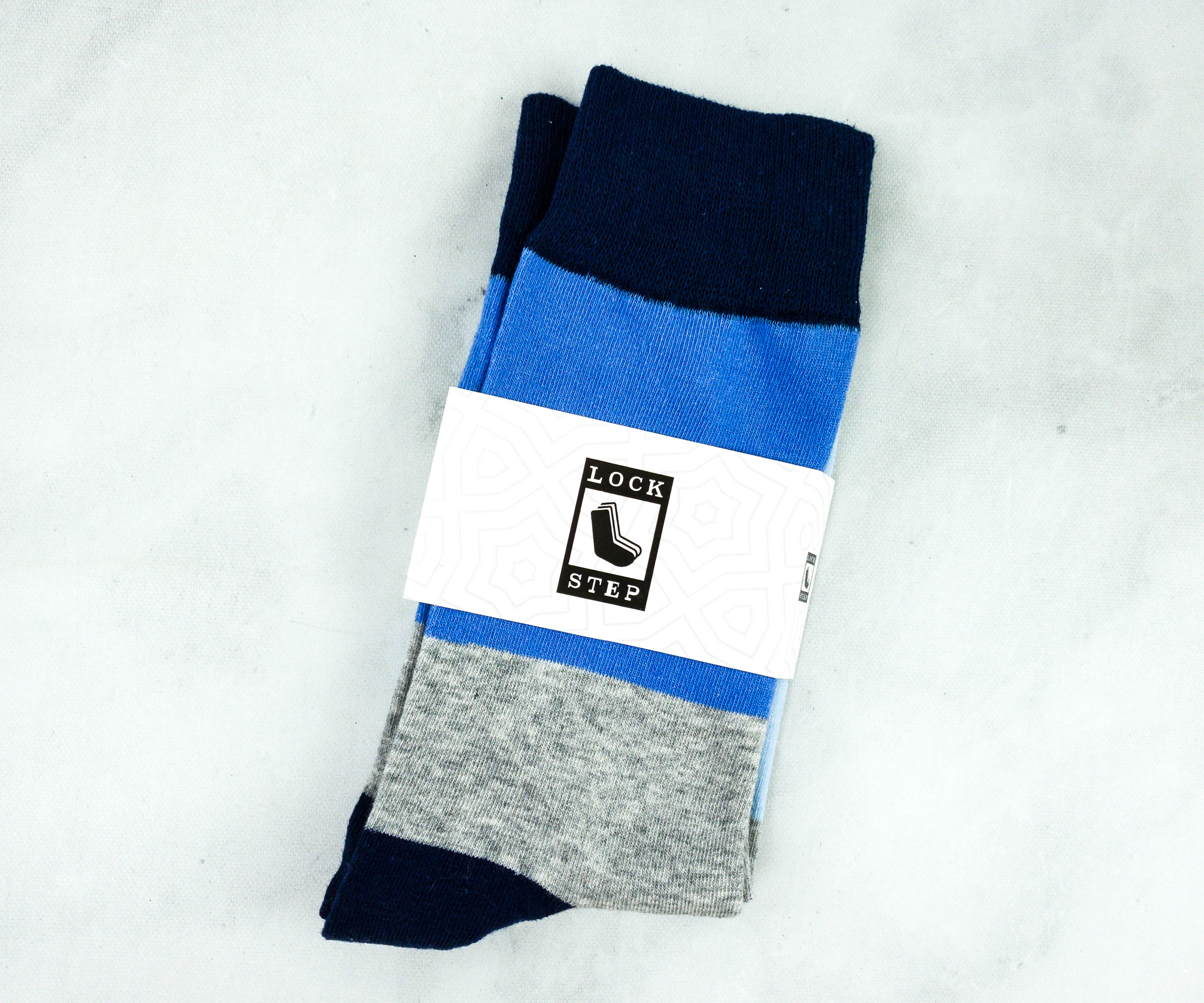 Lockstep Apparel Socks ($15) Here's a pair of stylish socks, perfect for pairing with either black or brown shoes.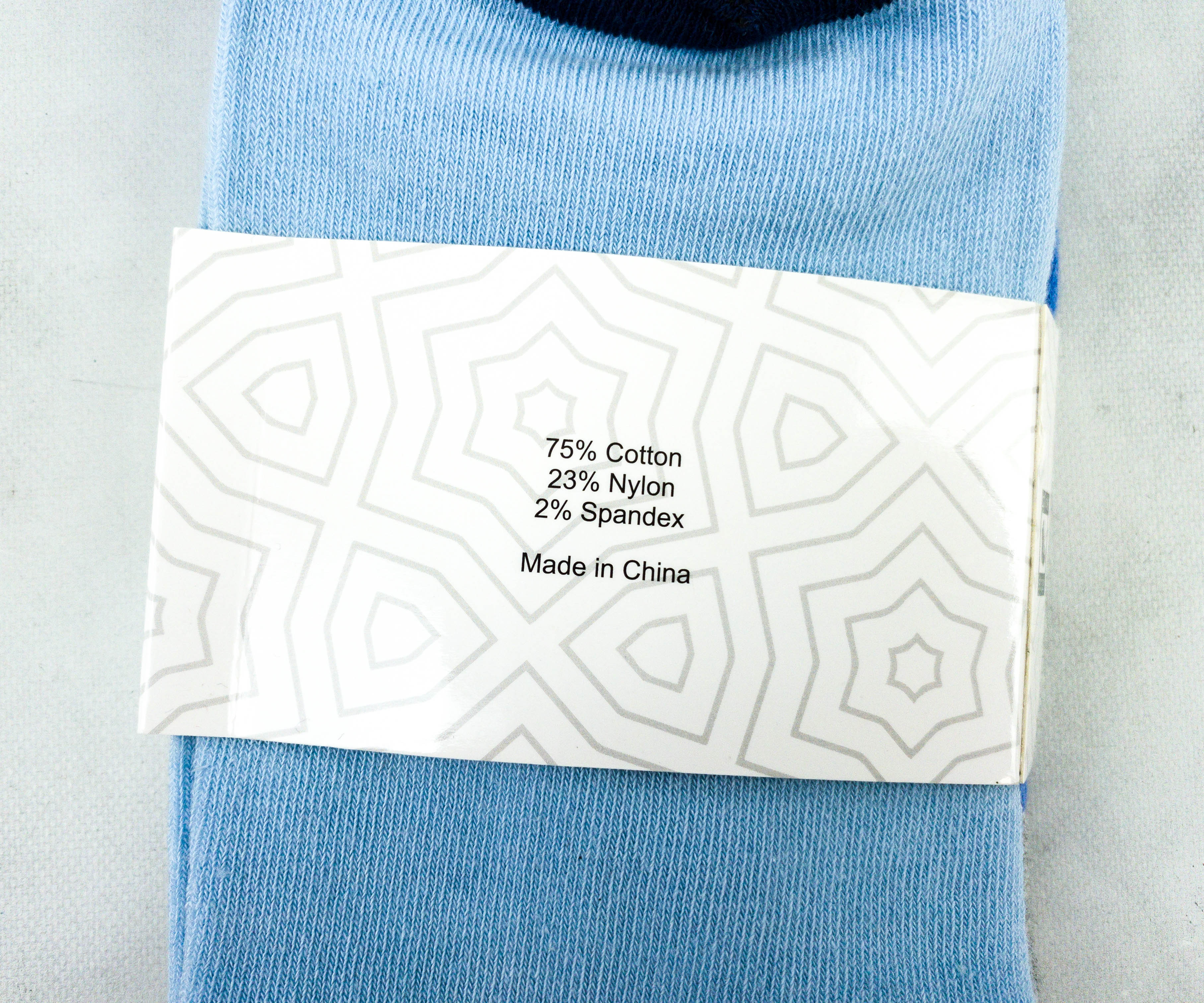 These socks are made with 75% cotton, 23% nylon, and 2% spandex.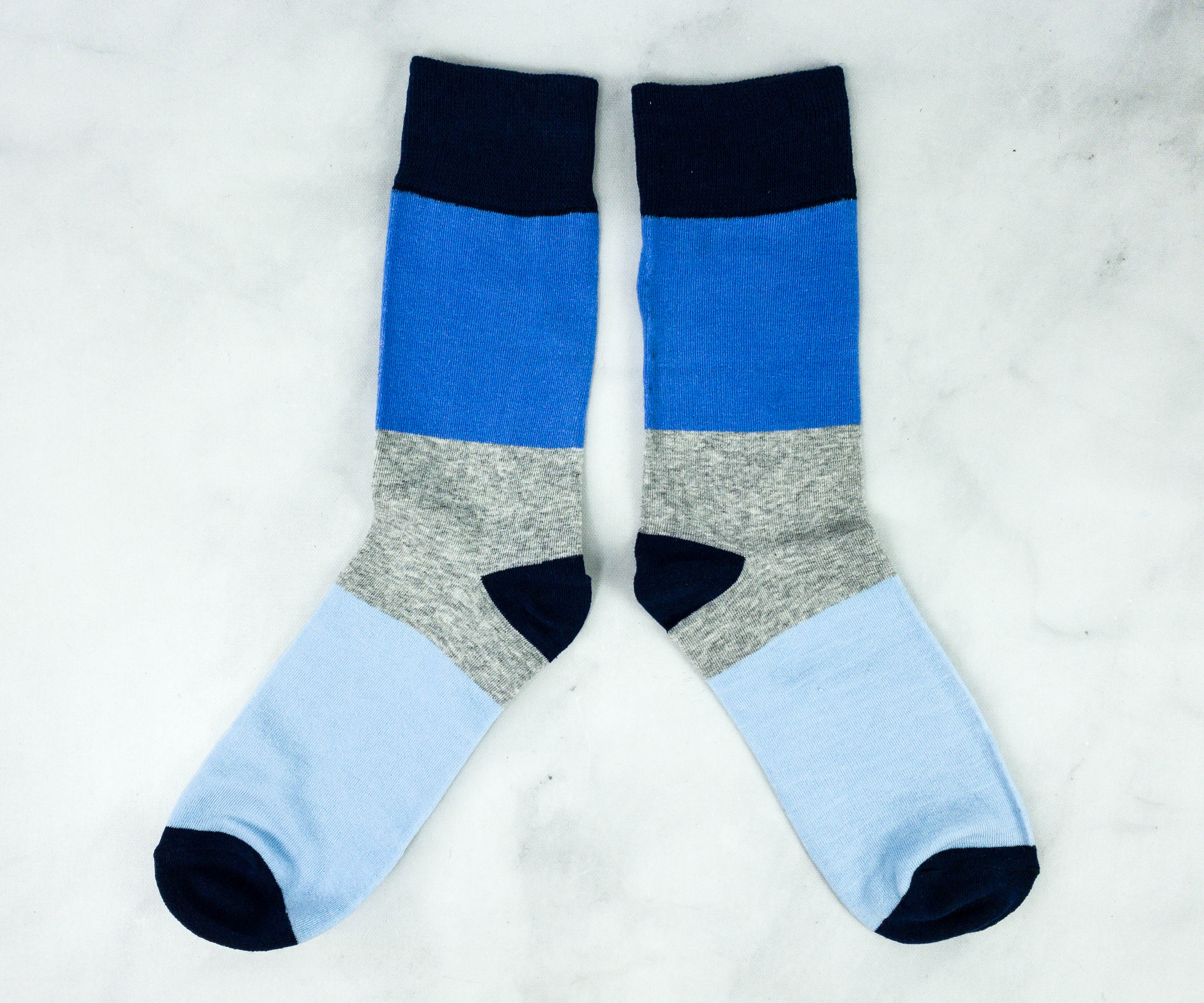 I like the socks' color block style. The cuffs, heels, and toes are black, while the foot part is in sky blue. The middle part is light gray, and just below the cuffs is a bright blue.
I have tried them on with my leather shoes and, as I expected, they are soft and breathable!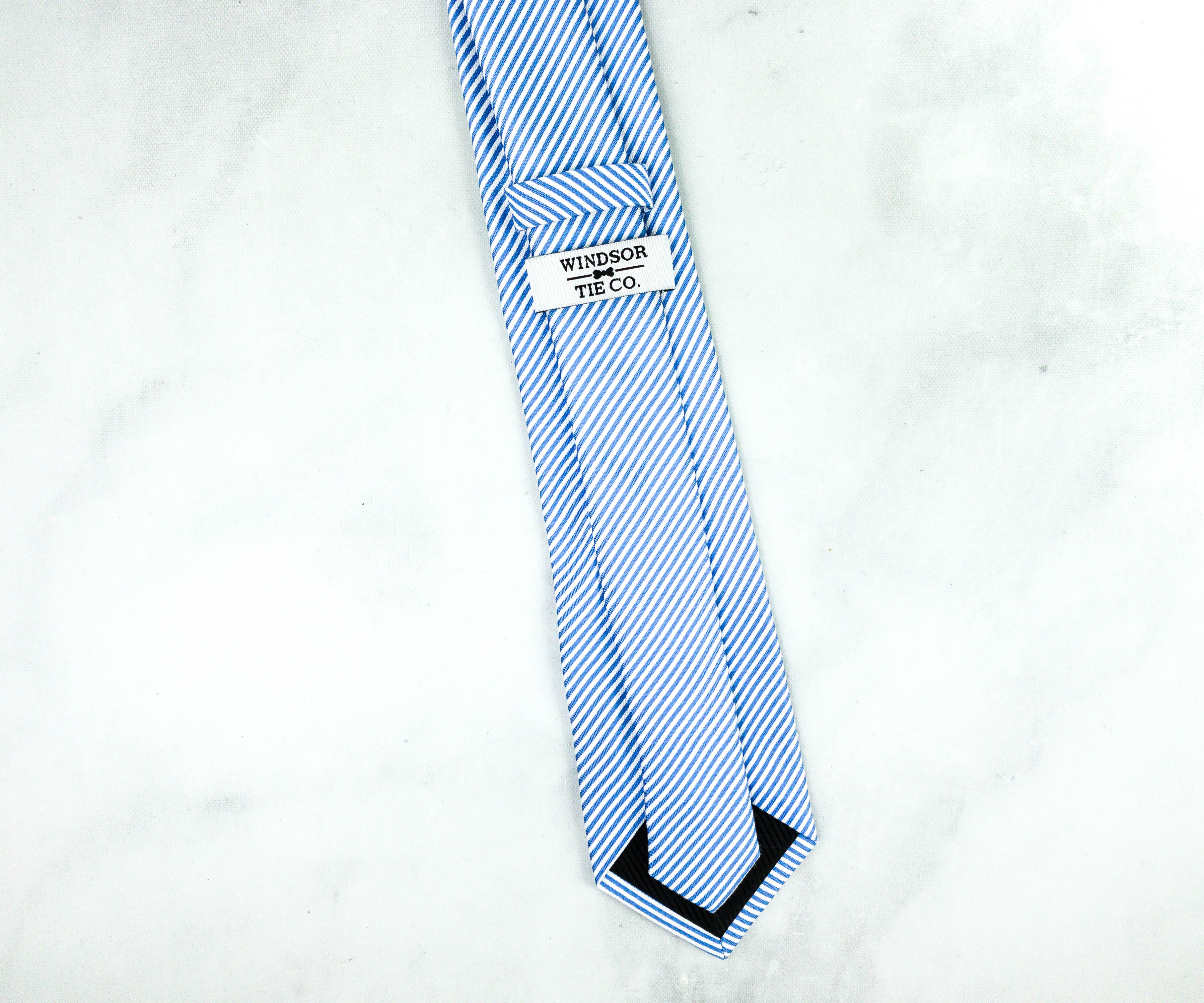 Windsor Tie Co. Tie ($30) I like this tie's neat and elegant design. It has the perfect width and the material used is soft and lightweight!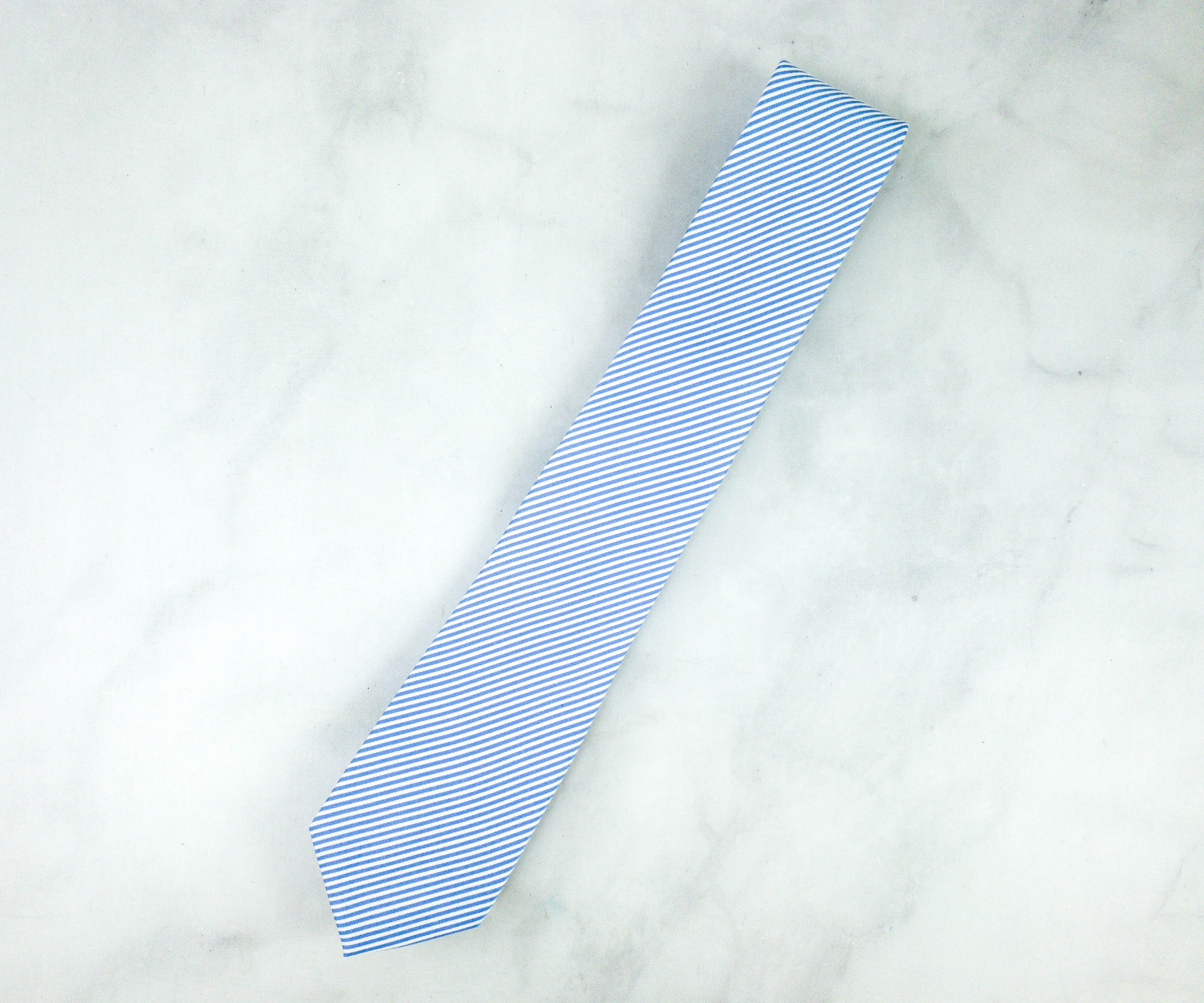 With the white and blue colors, I should have no trouble trying to find a perfect suit to match this. The included tie clip looks great with this as well.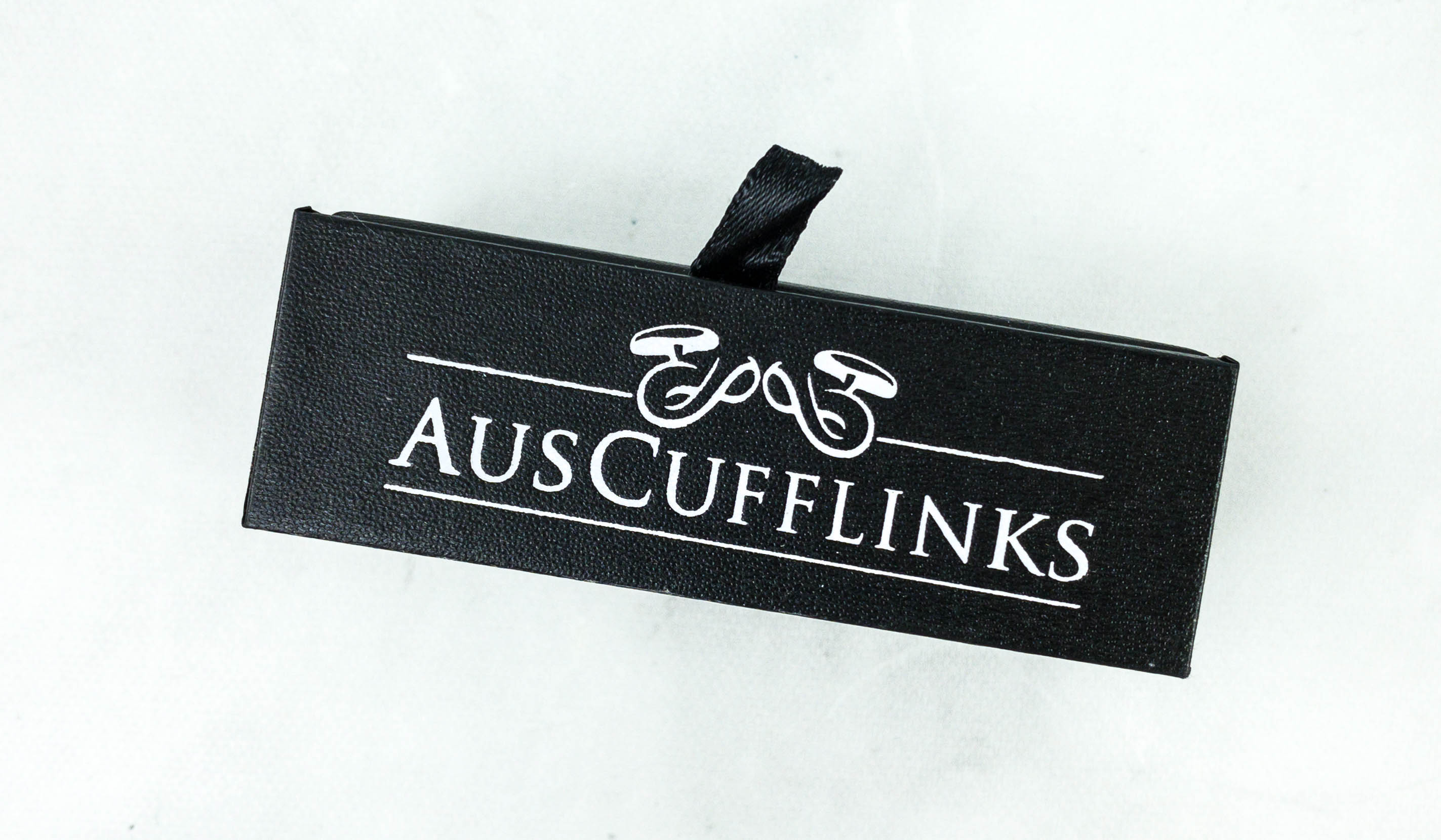 AUS Cufflinks Cufflinks ($25) Cufflinks may be small but they play an important role in my overall look. The cufflinks they sent this month definitely fit my style!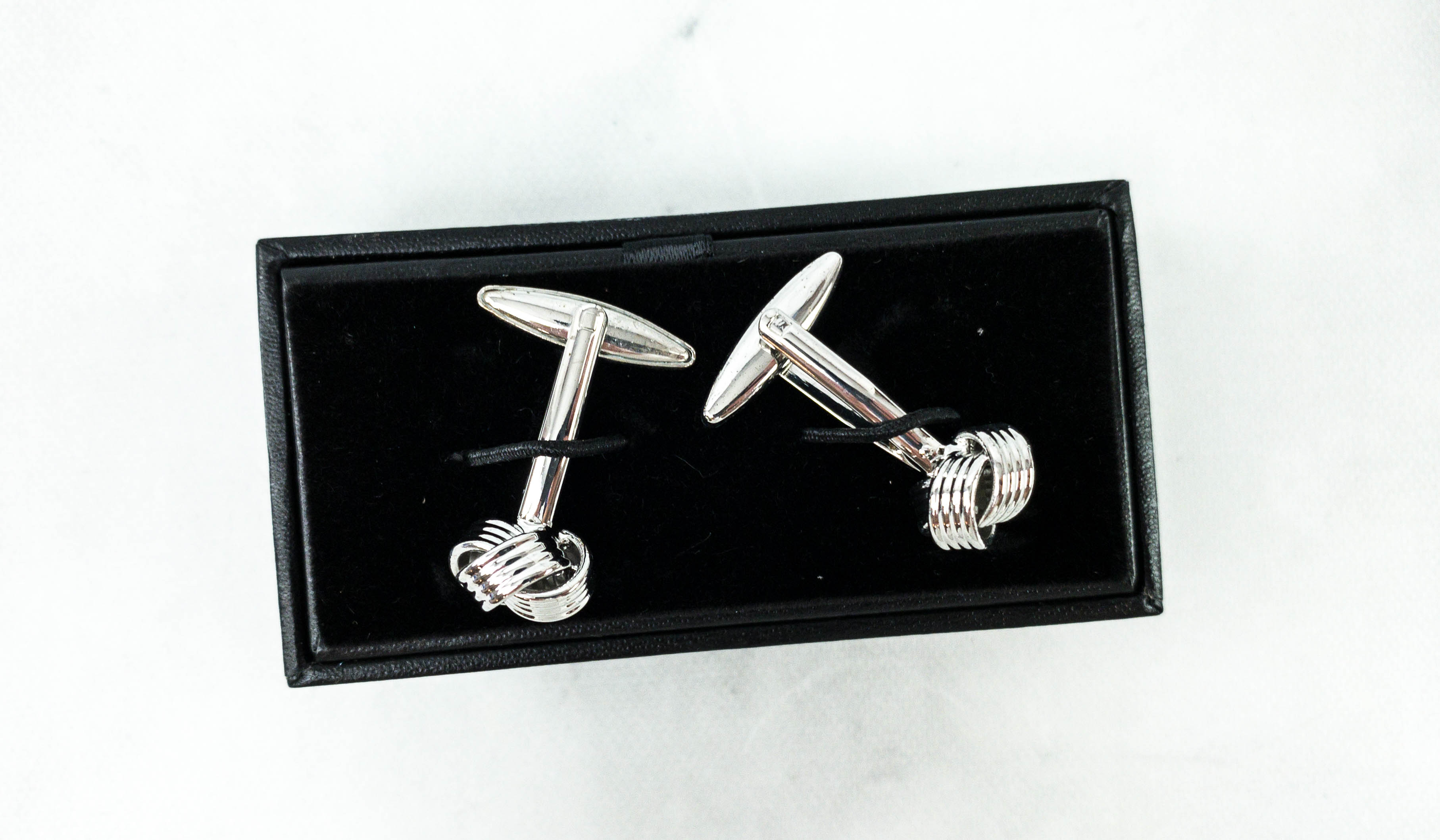 The silver colored cufflinks arrived in their own box, protecting them from scratches and other damage.
The toggle seems pretty good to hold the cufflinks in place. I won't have to worry about losing these for sure!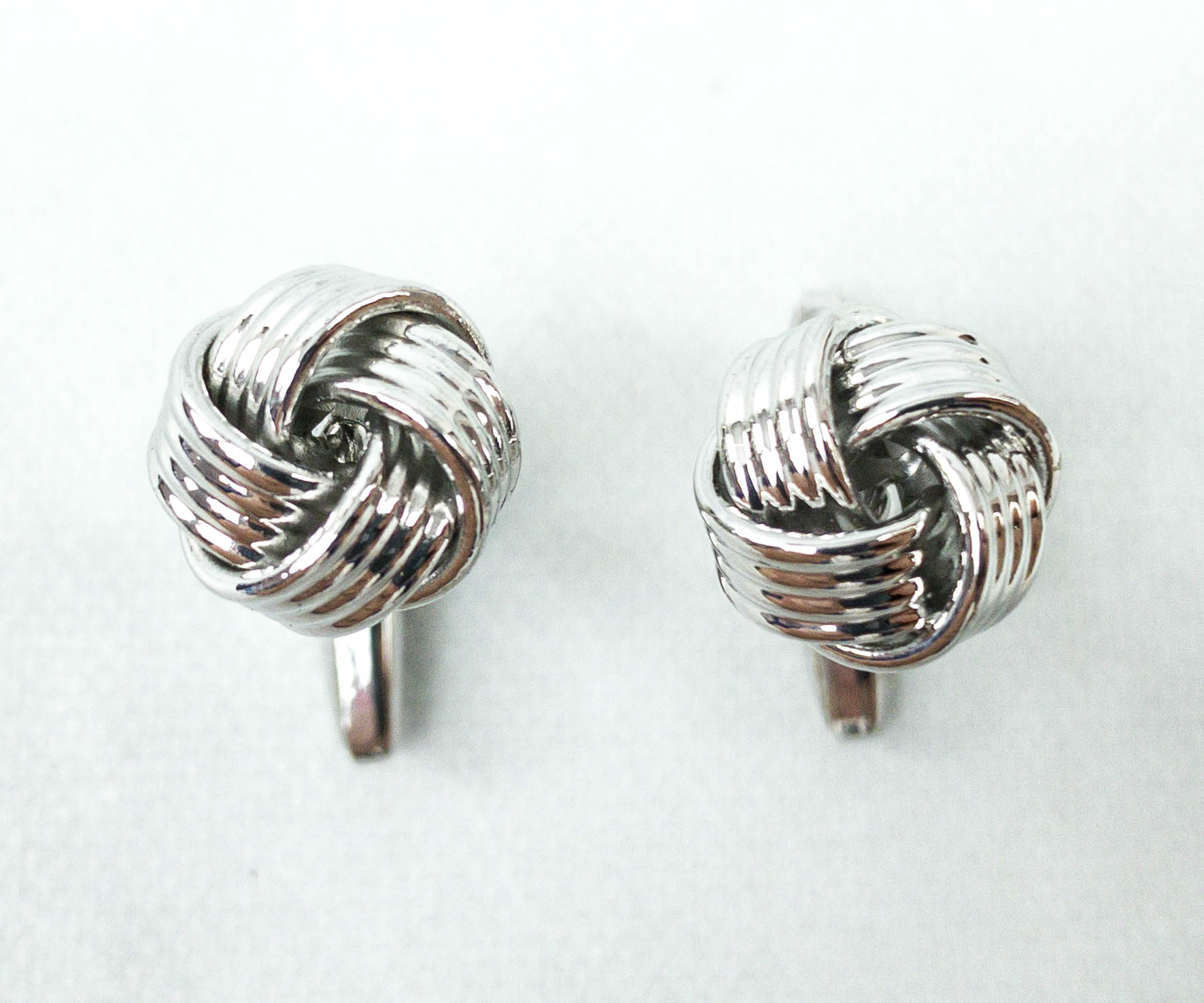 The style is magnificent. It's not too loud but this is something that will not go unnoticed!
Gentleman's Box curates high-quality men's accessories that already match each other so dressing up is way easier. This month, I particularly loved the Shark tie clip because of its unique design which makes a great conversation starter. The tie, pocket square, and socks are also great. They complement each other well, keeping my look effortlessly stylish. For men who dress up regularly, this subscription is worth a try. It also makes a great gift for any gentleman you know!
What do you think of this month's box?