Umai Crate is a monthly subscription box that brings you exclusive Japanese-style noodles every month. The subscription costs $49.95 per month, and you'll get 7-8 noodles, plus bonus items like gachapons, collectible chopsticks, and more.
Umai Crate is from the same makers that bring you Japan Crate, Doki Doki Crate, and Inku Crate!
DEAL: Take $3 off your first crate. Use coupon code HELLO.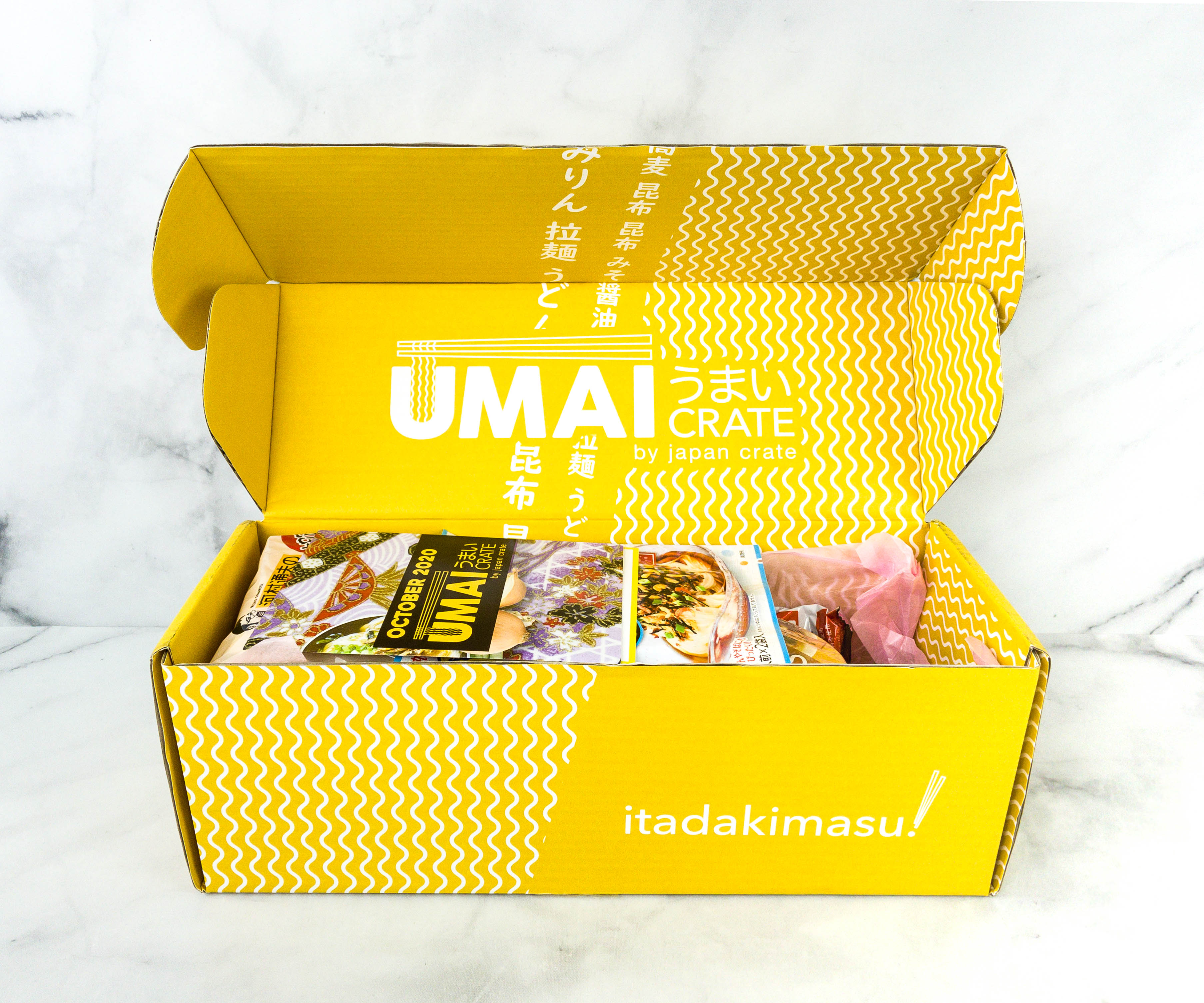 I'm excited to try this month's featured noodles!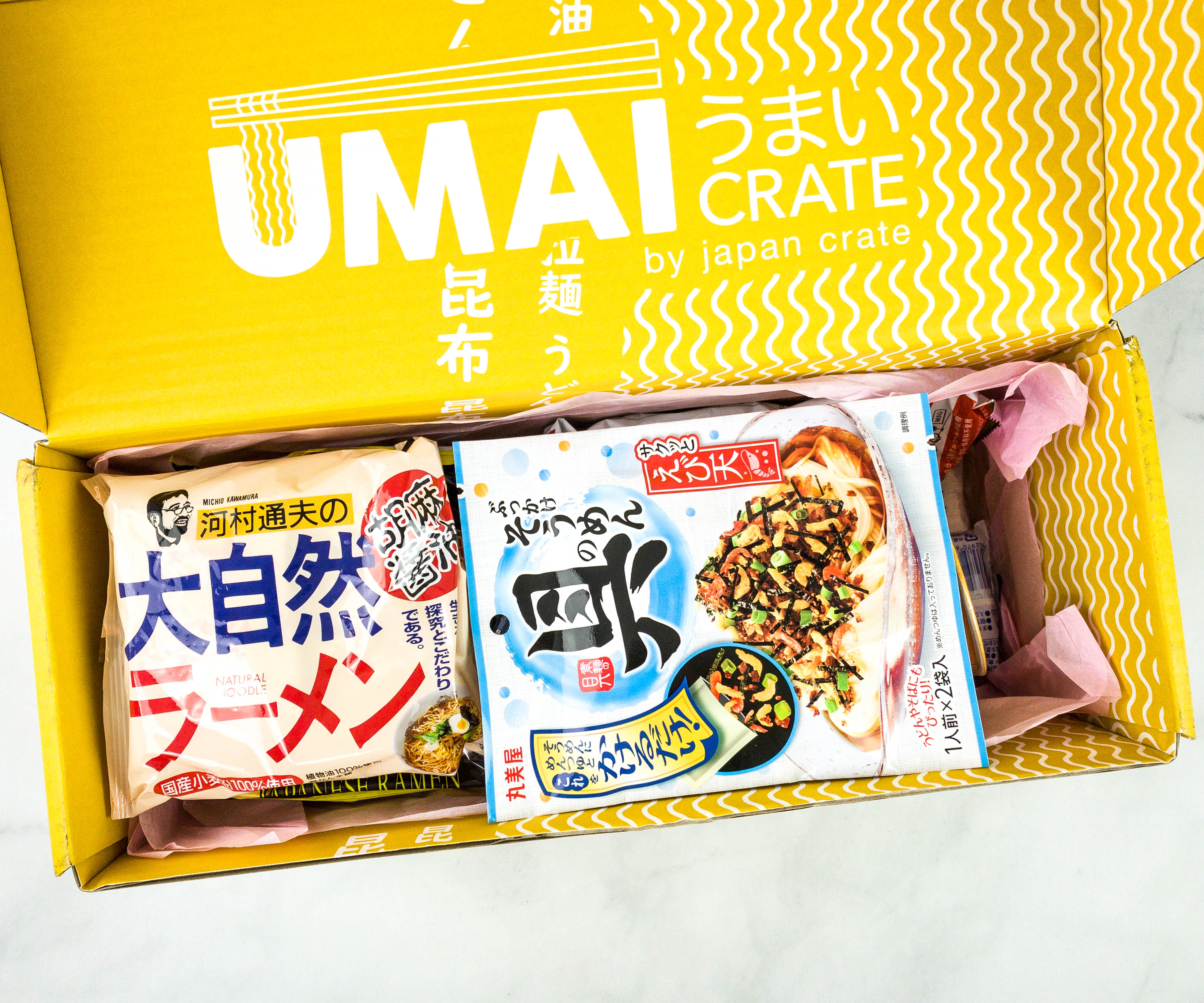 This is the October 2020 edition of Umai Crate. The box is almost the size of a windowsill planter, and it's packed with yummy noodles!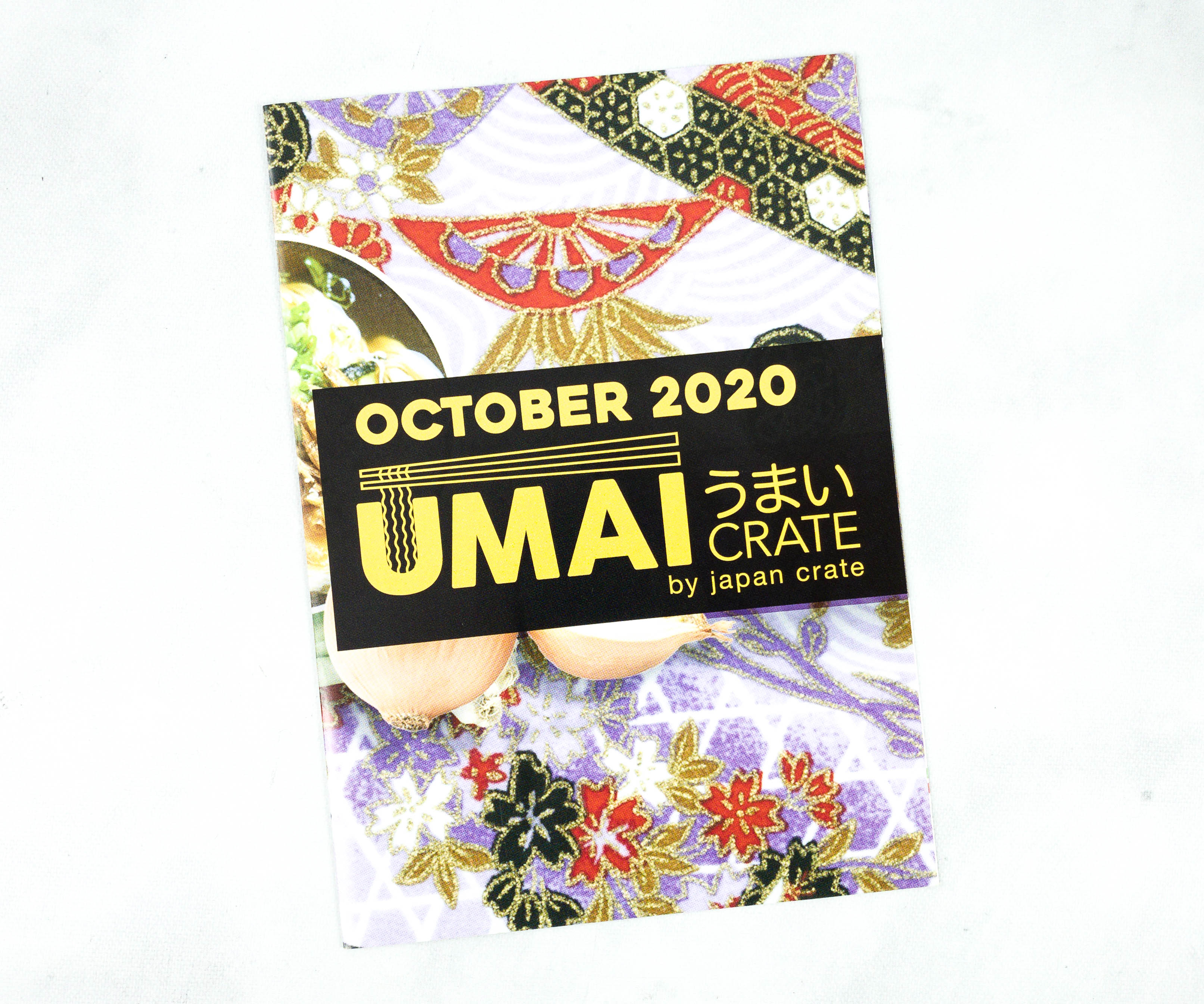 It includes a booklet that contains a couple of fun articles about noodles and the noodle eating culture in Japan.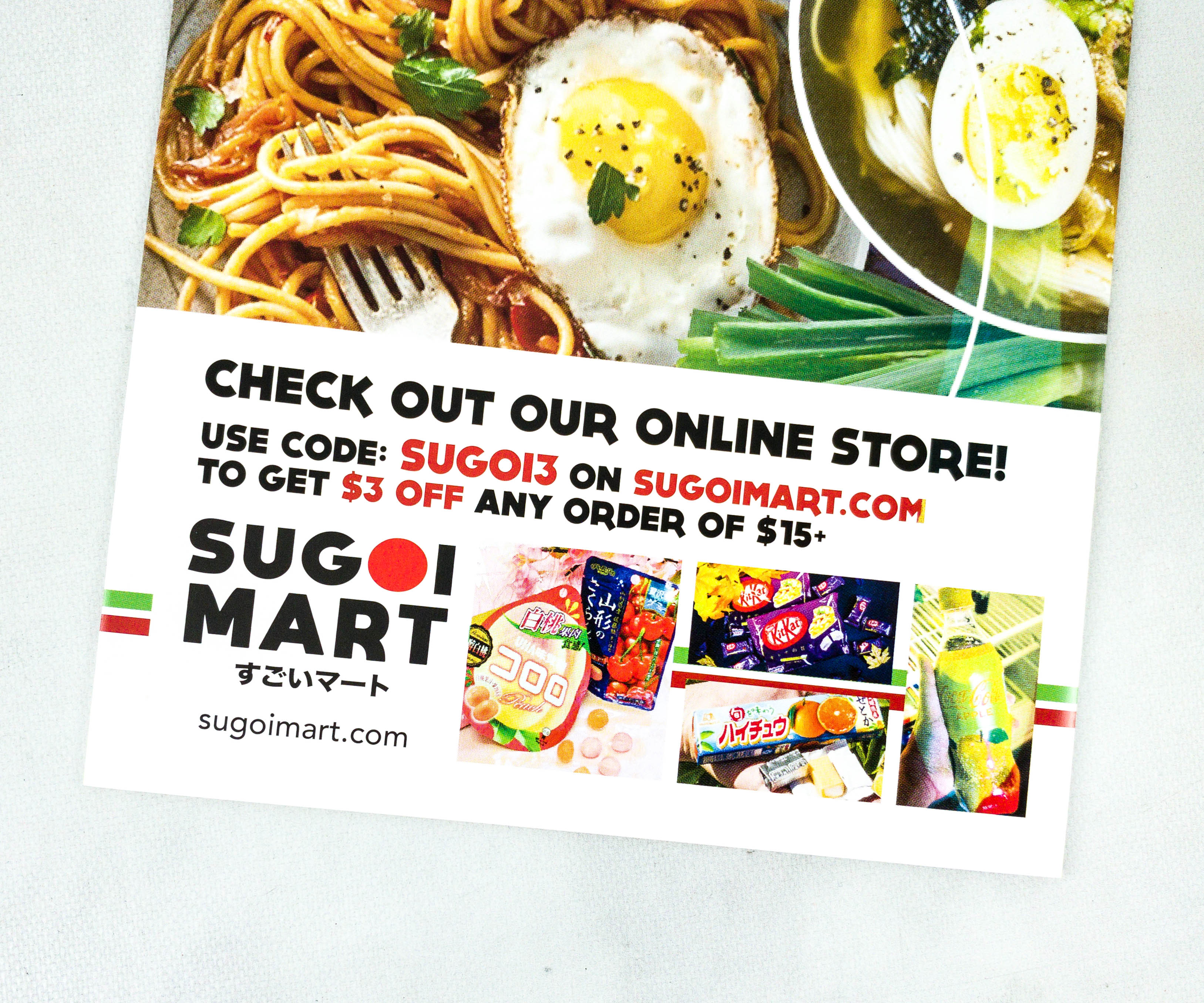 There's an included ad for Sugoi Mart!
There's a list of all the items in the box, with their specific descriptions and directions for cooking. We also got a bonus item, which is Shrimp Tempura Somen Topping!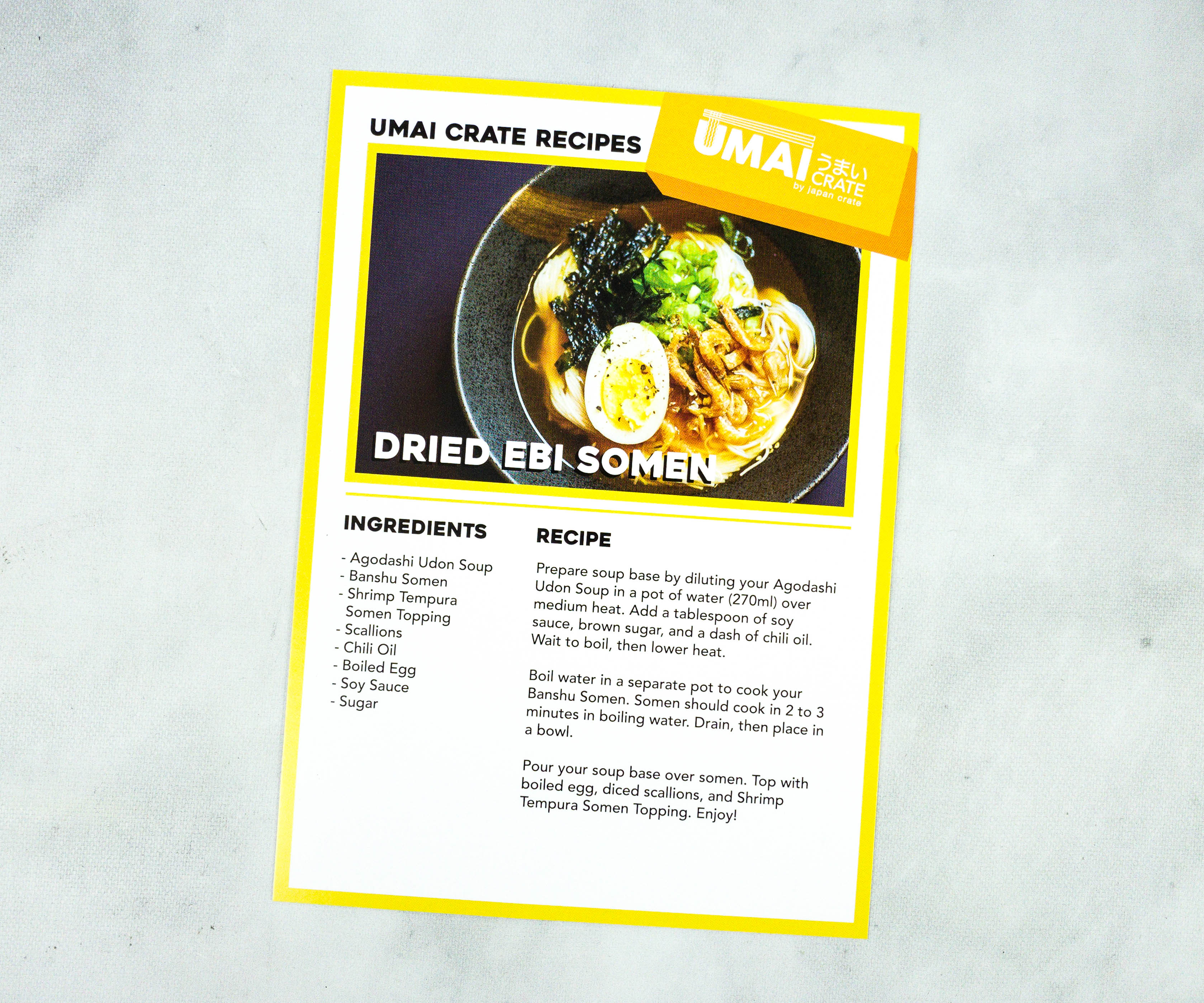 The box also includes an exclusive Umai Crate recipe. This month's featured recipe is Dried Ebi Somen!
Everything in my October 2020 Umai Crate box!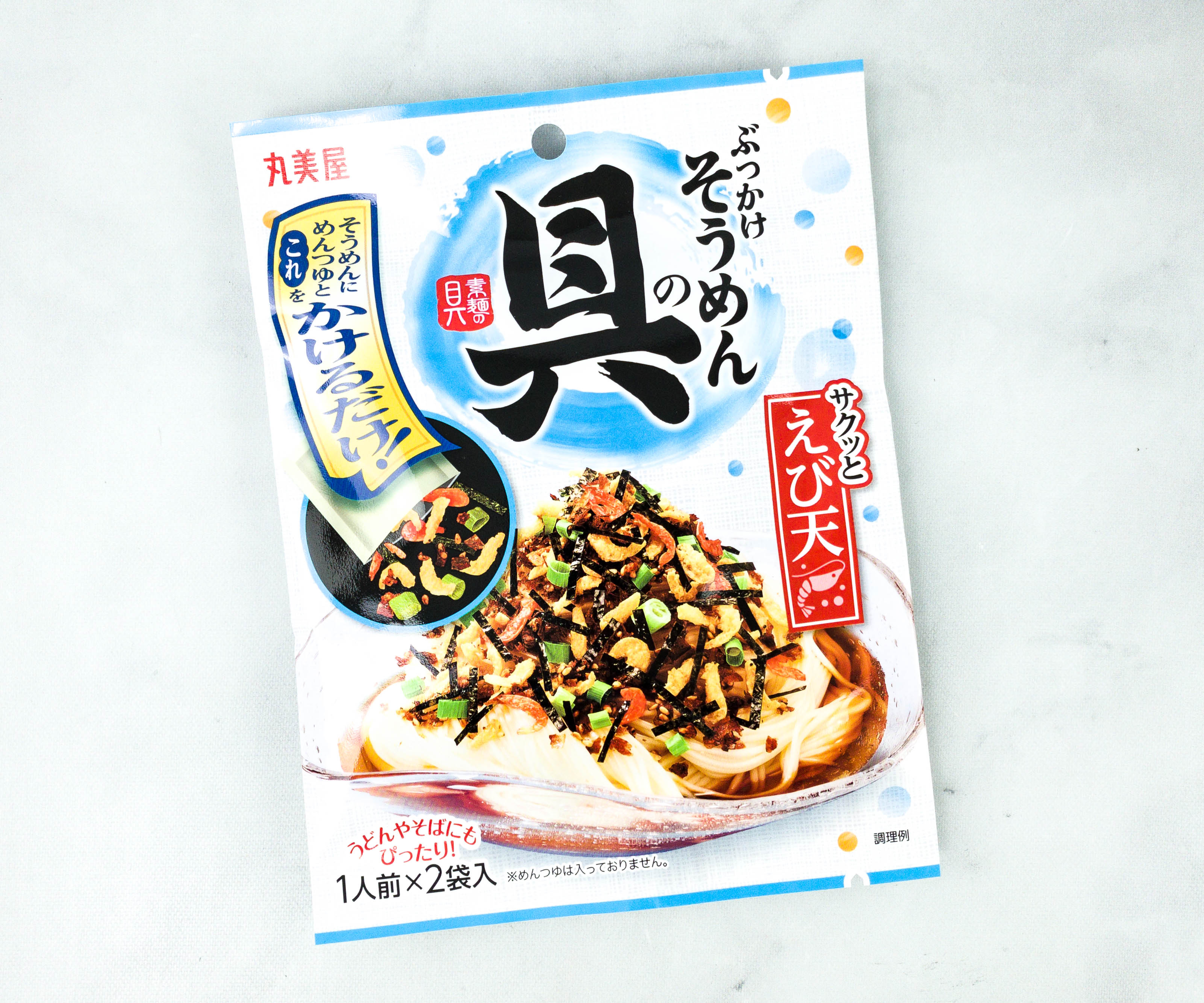 Shrimp Tempura Somen Topping. Somen are very thin noodles made with wheat flour. With lots of garnish and some tempura, this is indeed very appetizing and irresistible! I love the variety of flavors with each serving!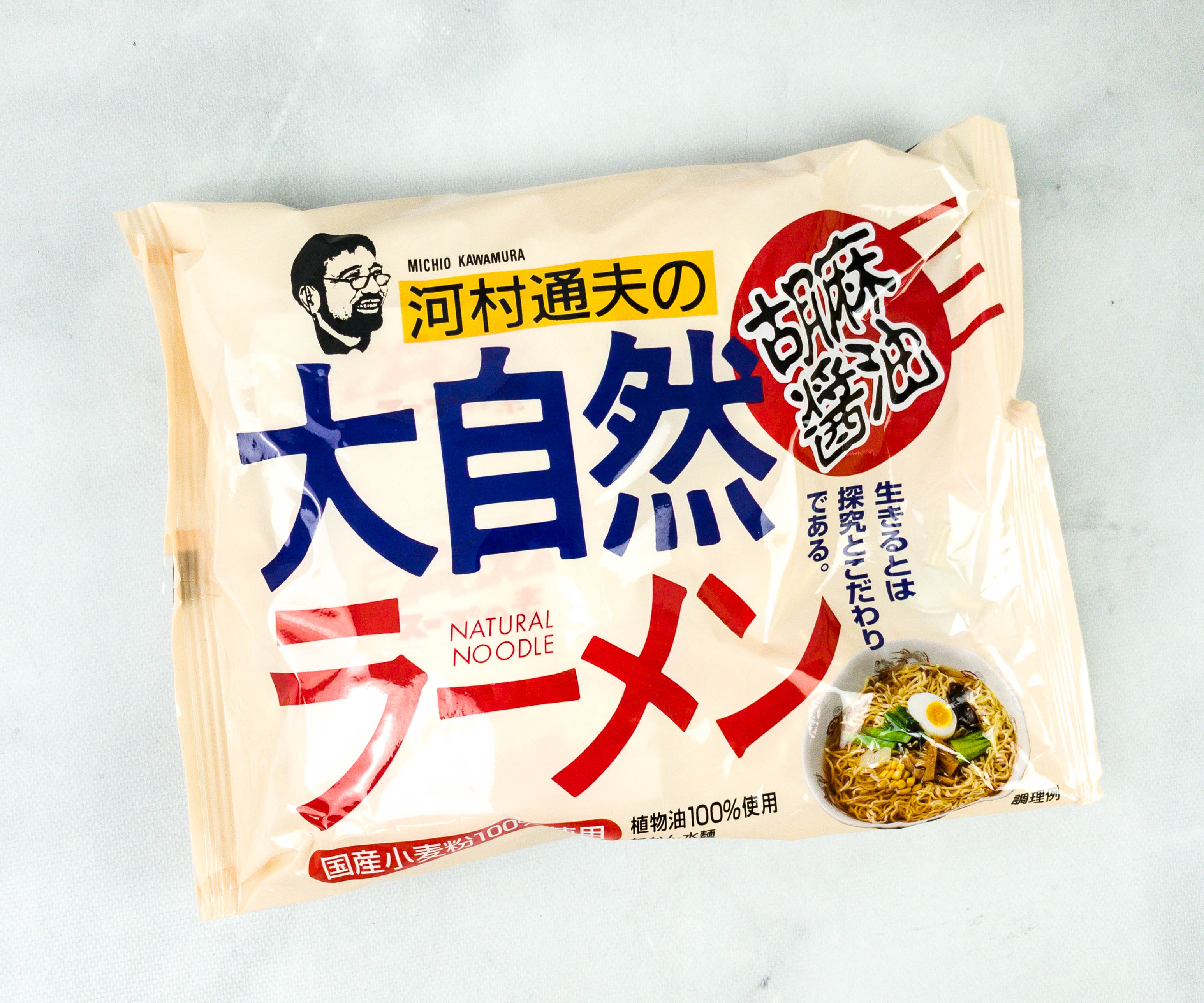 Nature Ramen Sesame Soy Sauce. This healthy instant noodle uses domestic wheat flour and natural salt as raw materials. It was then fried using vegetable oil. With its flavorful soy sauce broth, we just need to add some vegetables to make it more delicious!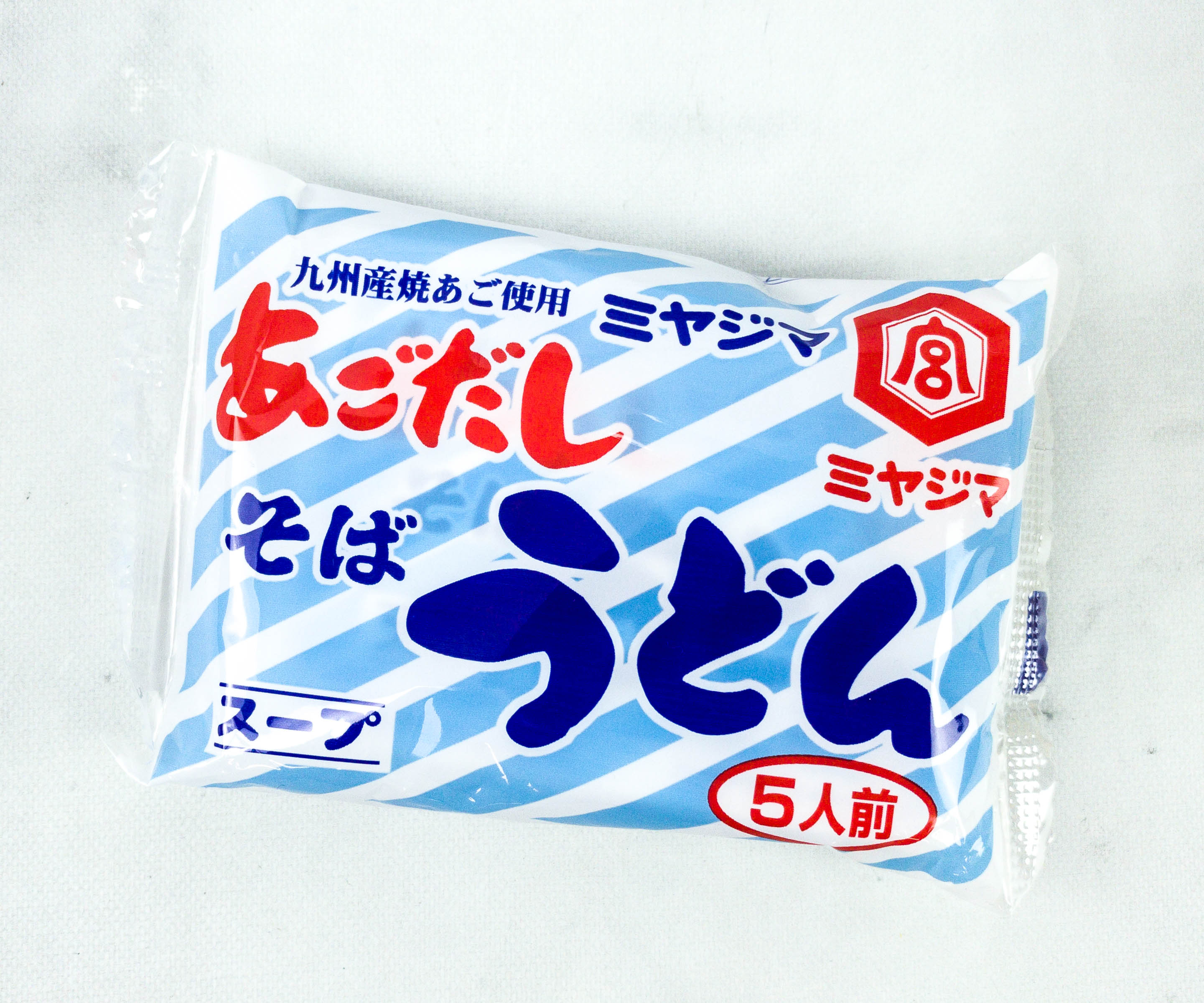 Agodashi Udon Soup (Powder). Also known as the "flying fish broth", Agodashi has a refined taste and it pairs well with noodles. It makes a great pair with udon!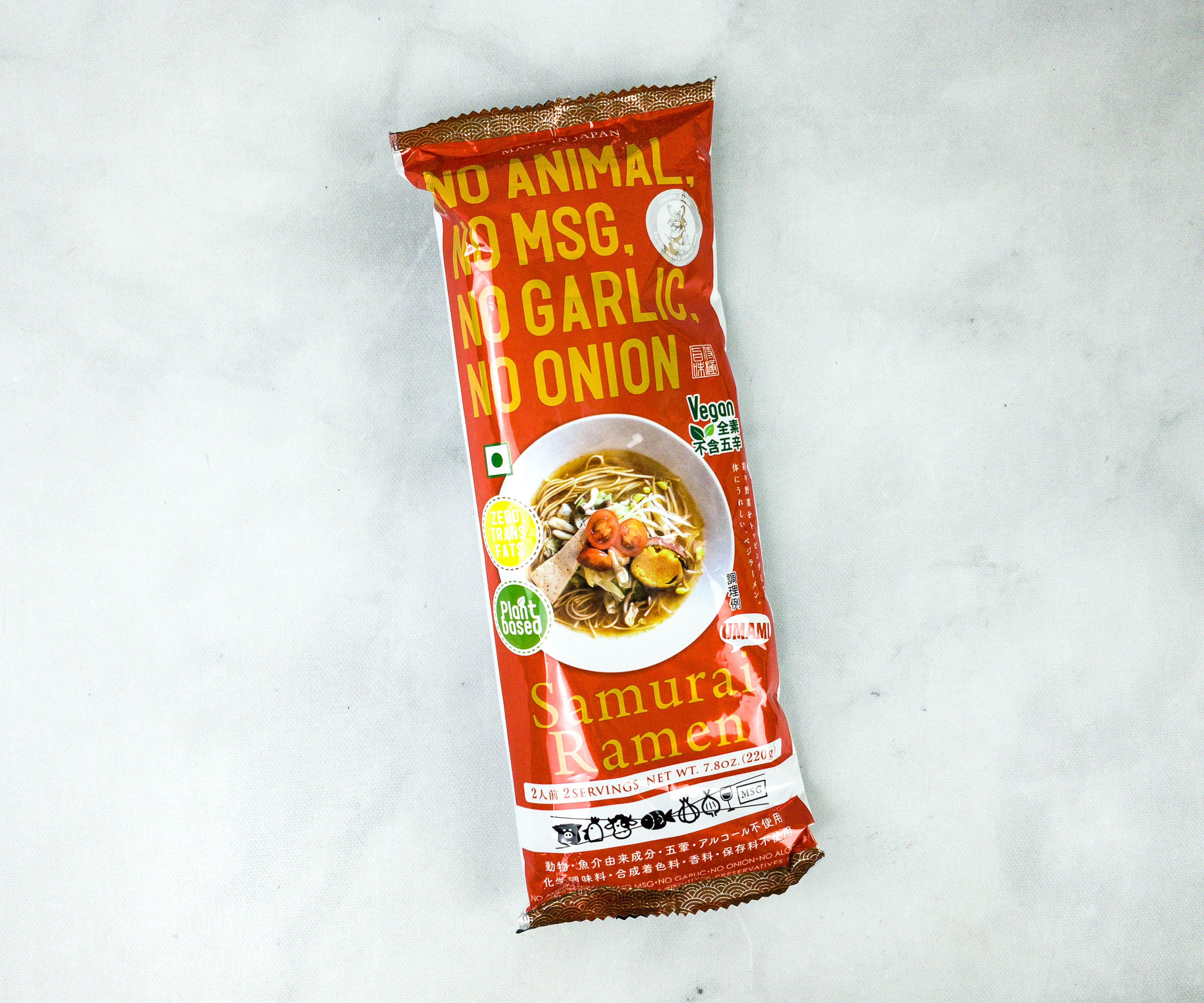 Samurai Ramen. This ramen is free from chemicals and preservatives. It doesn't even have meat and MSG on its ingredient list. What we enjoy is the broth extracted from vegetables and spices. We were surprised that the flavor is really full despite having only vegetables as its base. It's packed with flavor!
Tanuki Oyaji Tonkotsu Ramen. I like the broth of this ramen, it has more of a vegetable base but I can definitely get a hint of meat flavor in there. I added some ingredients to garnish and add more flavor and I was happy with the result!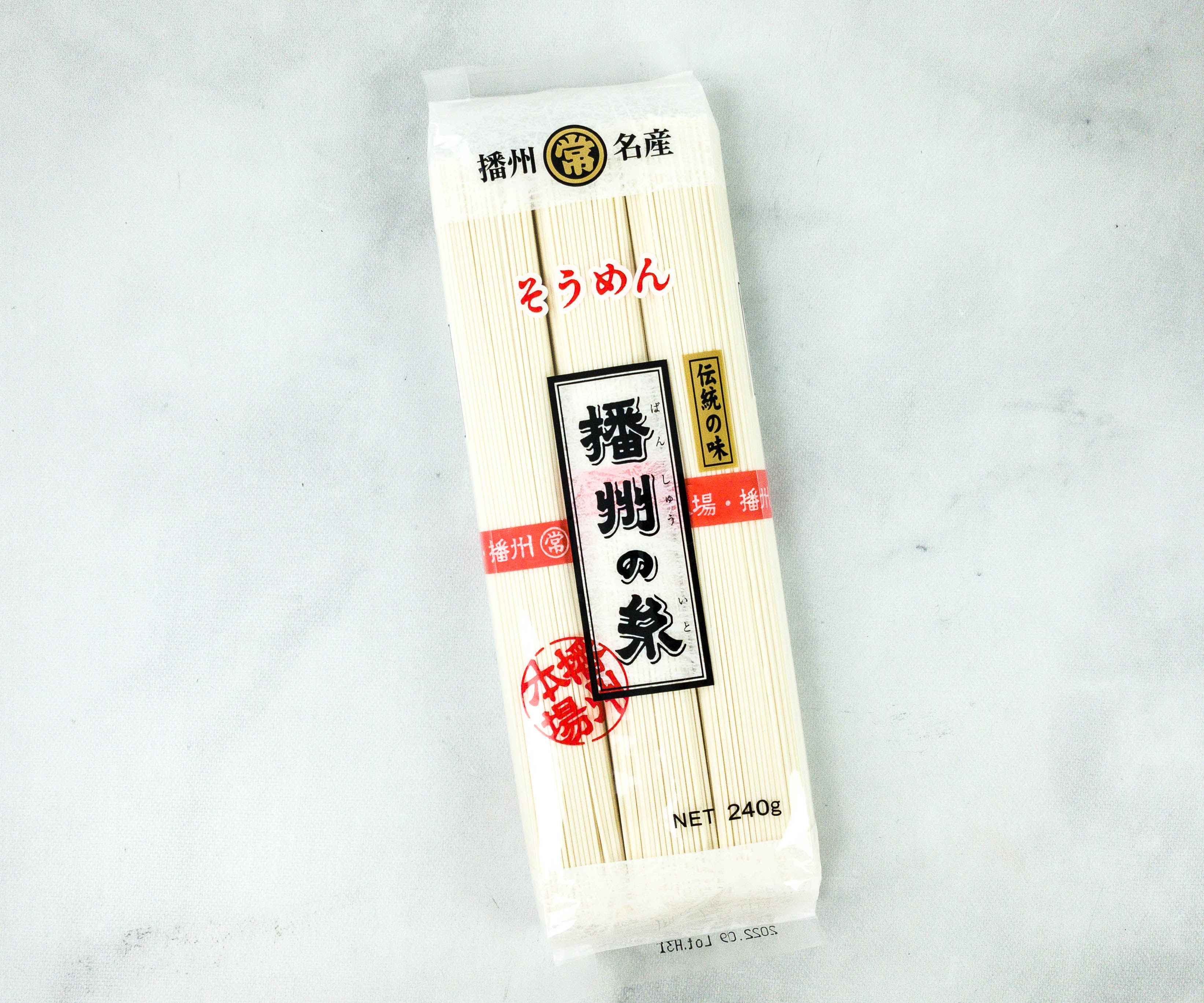 Banshu Somen. These are very thin noodles made with wheat flour. They are usually served cold and dipped in soy sauce. This is a unique way to eat noodles and I'm quite surprised that I liked it!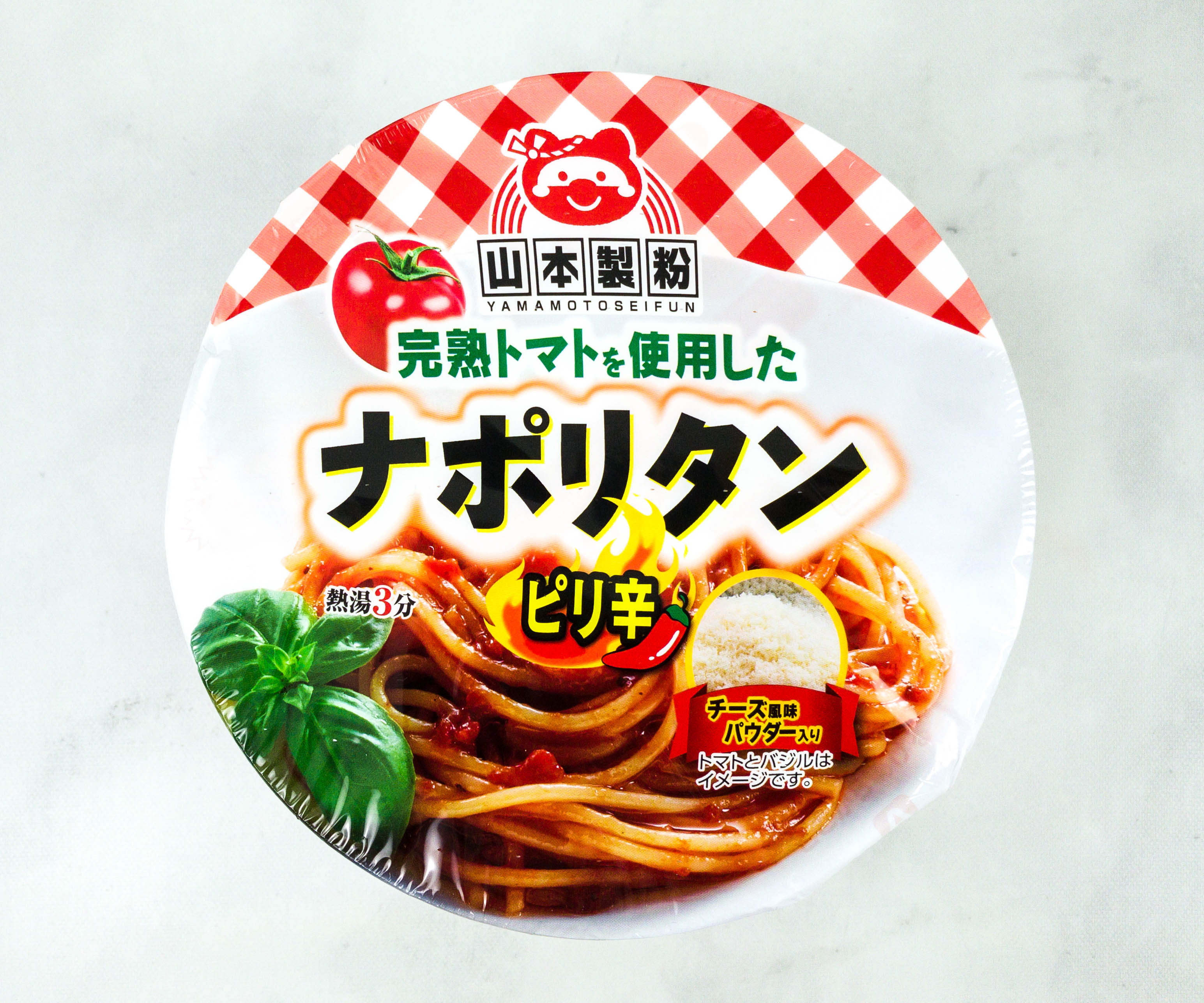 Napolitan Spicy Cheese Flavor. This is known as a popular pasta dish from Japan. It's like their Japanese version of the spaghetti and it's also sometimes served with tabasco sauce. It's spicy, cheesy, and I can't get over with how good this is!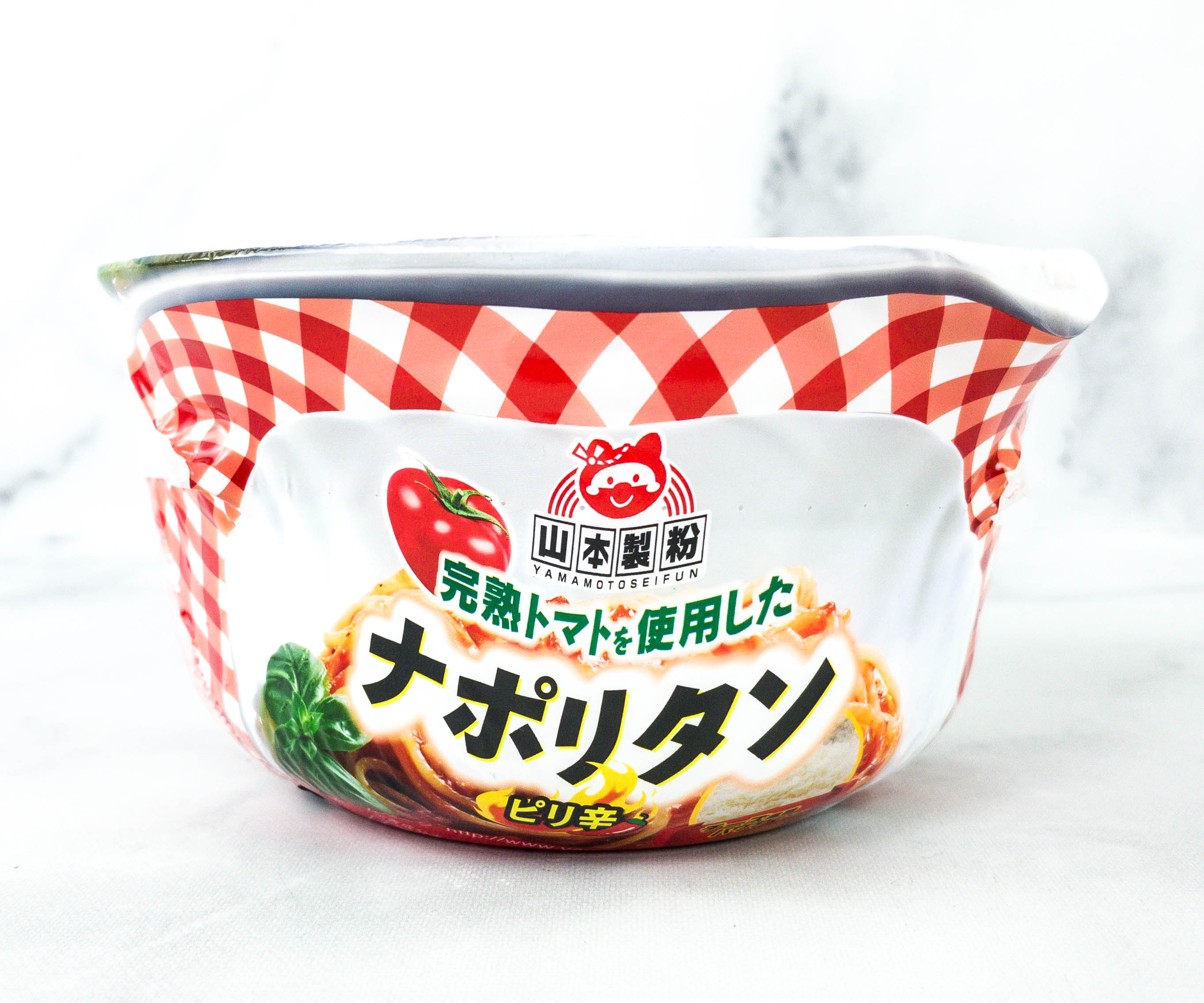 Add some bell peppers, onions, mushroom, sausage, and bacon to bring this delicious meal to the next level!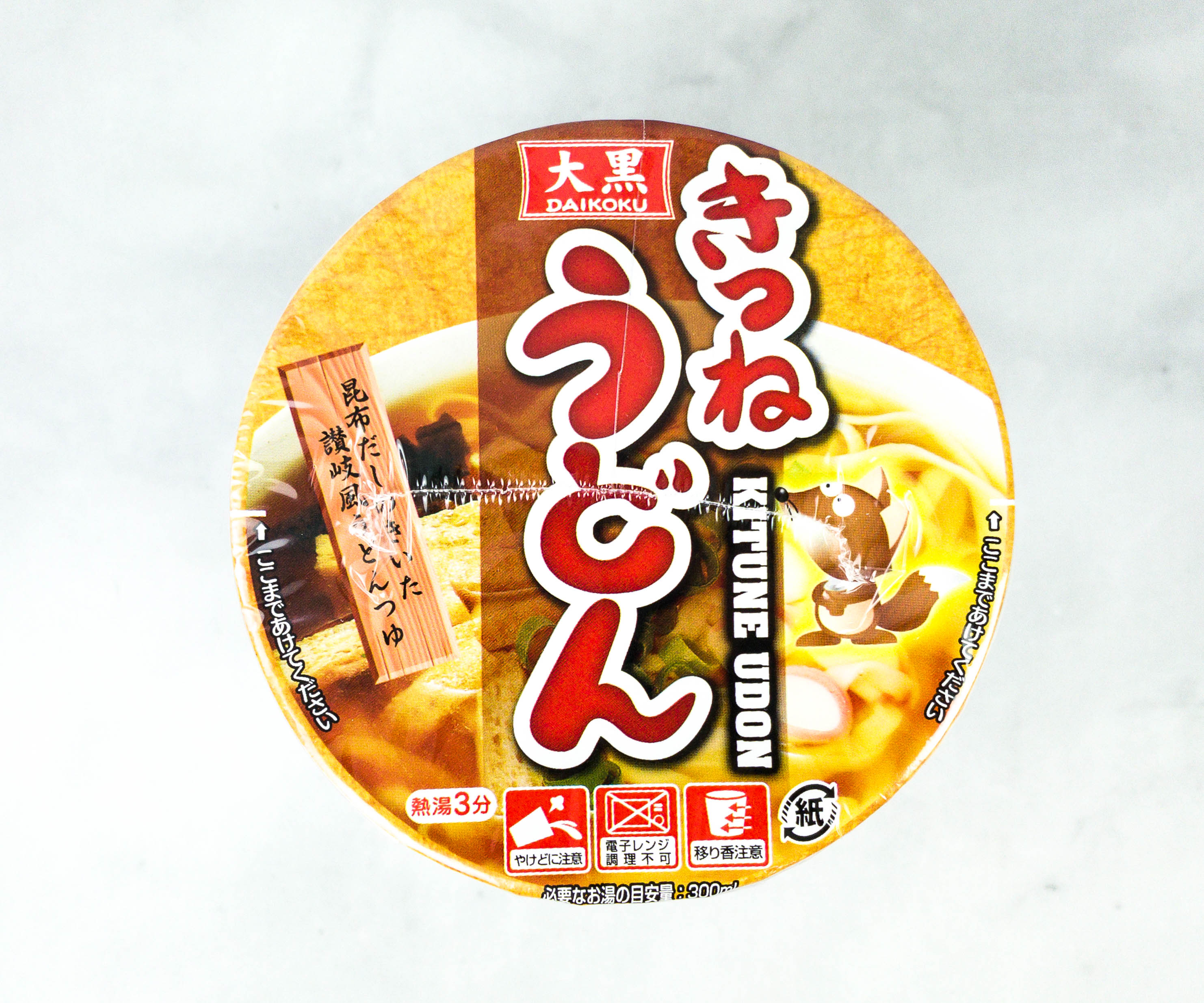 Daikoku Kitsune Udon. You may be wondering why is there a fox on the cup's print. That's because the word kitsune means "fox". Don't worry, no foxes were harmed in making this delicious Kitsune Udon!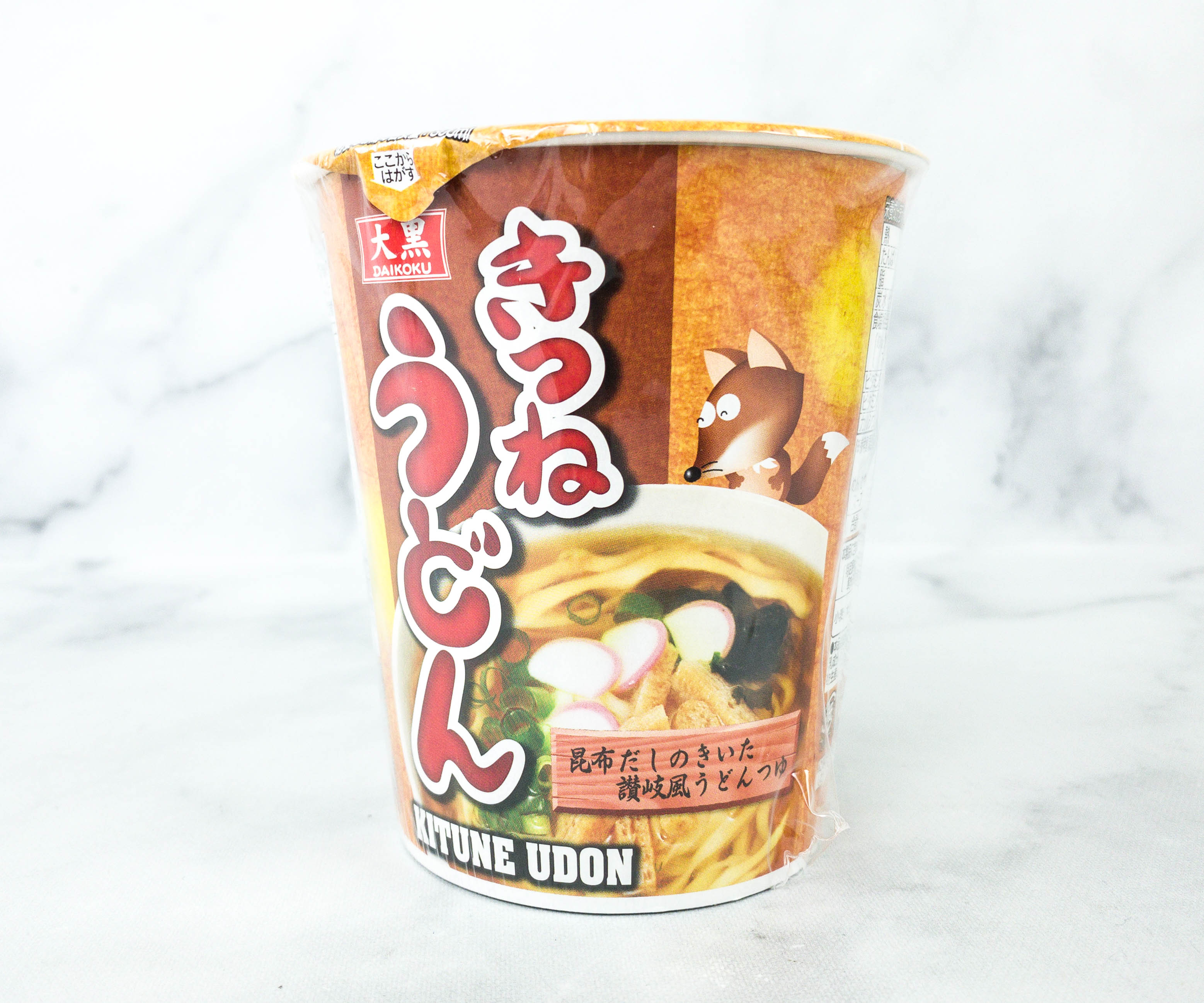 Just like the udon that we're used to, this has the same sweet and lightly salty broth with some slices of sweet tofu (it's believed to be the fox's favorite food). The garnish also included seaweeds and carrots which adds more flavor to this dish.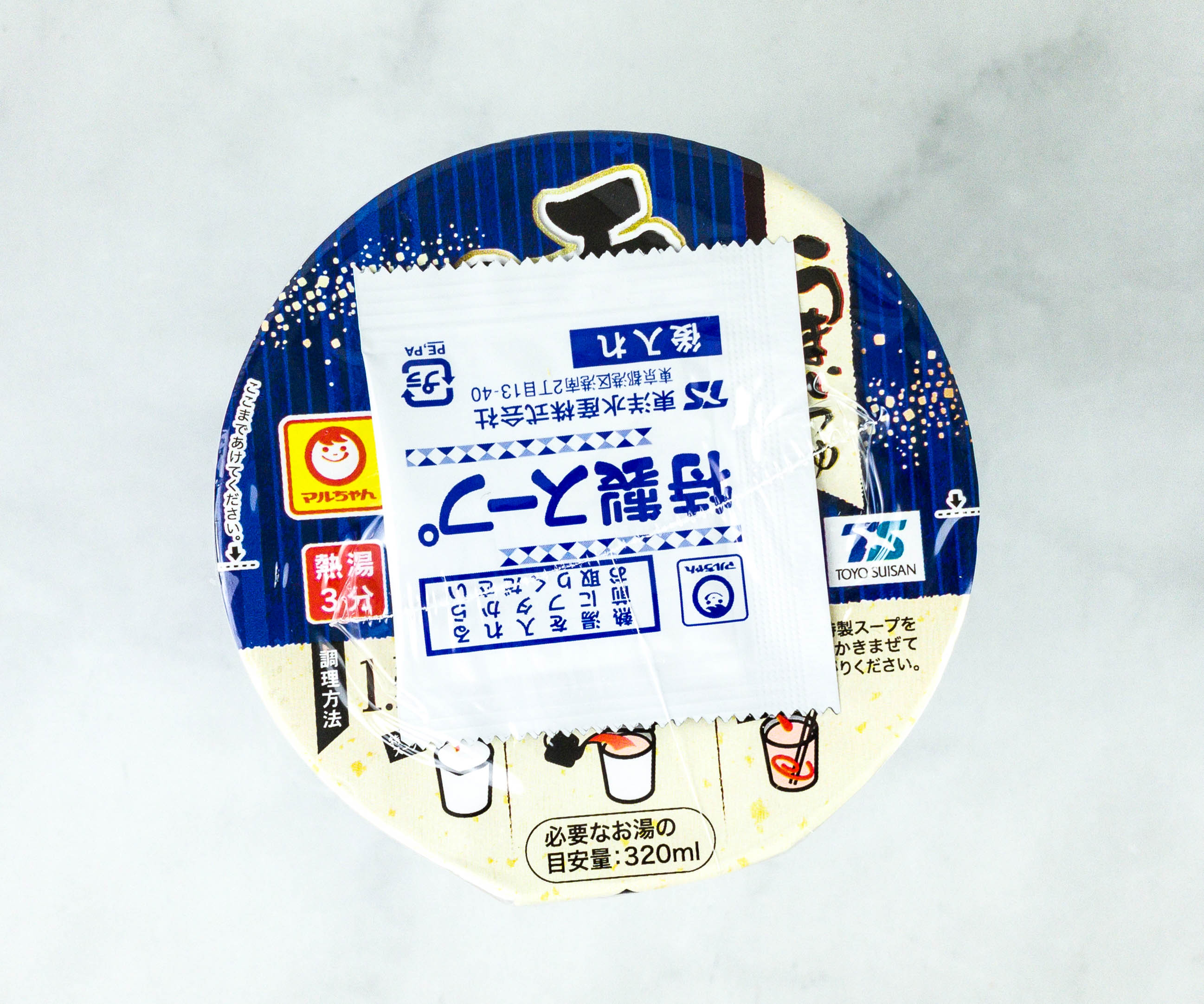 Umaituyu Tempura Udon. It may look like your usual instant ramen, but this one has a rich umami taste! The udon is perfect for the soup and it's so savory that I finished the cup in only a few minutes.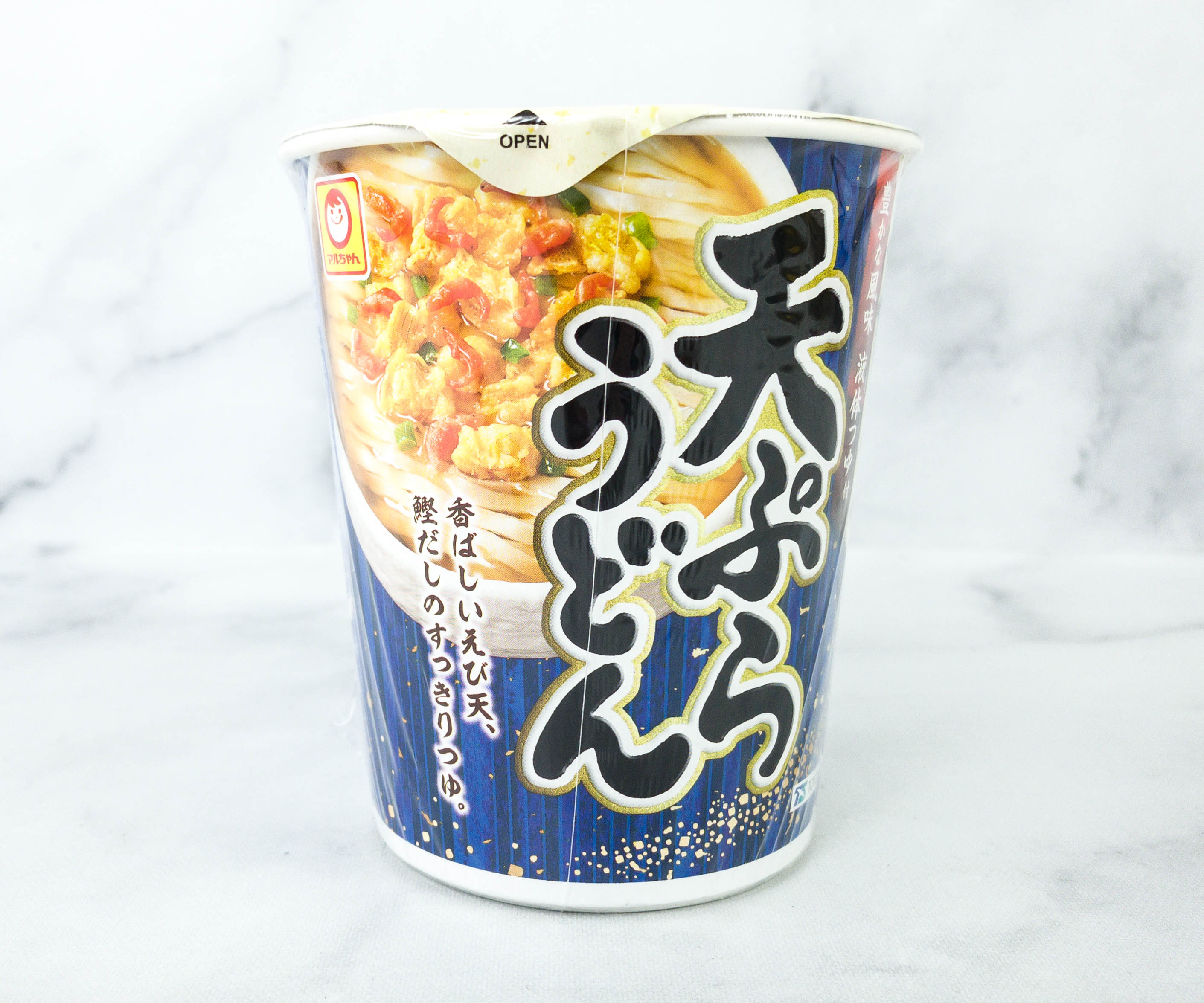 I wish I had lots of tempura shrimp toppings to go with this! But all the garnishes inside was enough to satisfy my tastebuds and make my tummy full.
Umai Crate once again sent a box filled with authentic Japanese noodles! My favorite is the spicy cheese noodles because the presence of the spicy flavor and cheese is completely balanced and I really like how similar it is to spaghetti. Aside from the tasty noodles, they even included a bonus item, a somen topping which easily levels up noodle dishes! If you're a fan of noodles, especially ones that are available in Japan, this is a great subscription to try. They feature different brands and flavors every month to satisfy your noodle cravings!
What's your favorite ramen this month?