Nomadik is a subscription box for outdoor enthusiasts. Each monthly box includes functional gear designed to increase your fun in the outdoors. All products have been trail tested by an outdoor adventurer and often incorporate new technologies. Every box has three to six pieces of unique, newly-released, or just plain ultra-handy gear from premium brands.
This is the review of the Nomadik Welcome Box, which will be your first box if you sign up now.
DEAL: Save $5 off on your first subscription box with coupon code HELLO5OFF. If you sign up starting 6/13, your first box will be the Nomadik Welcome Box, which includes the Grand Trunk Ultralight Starter Hammock!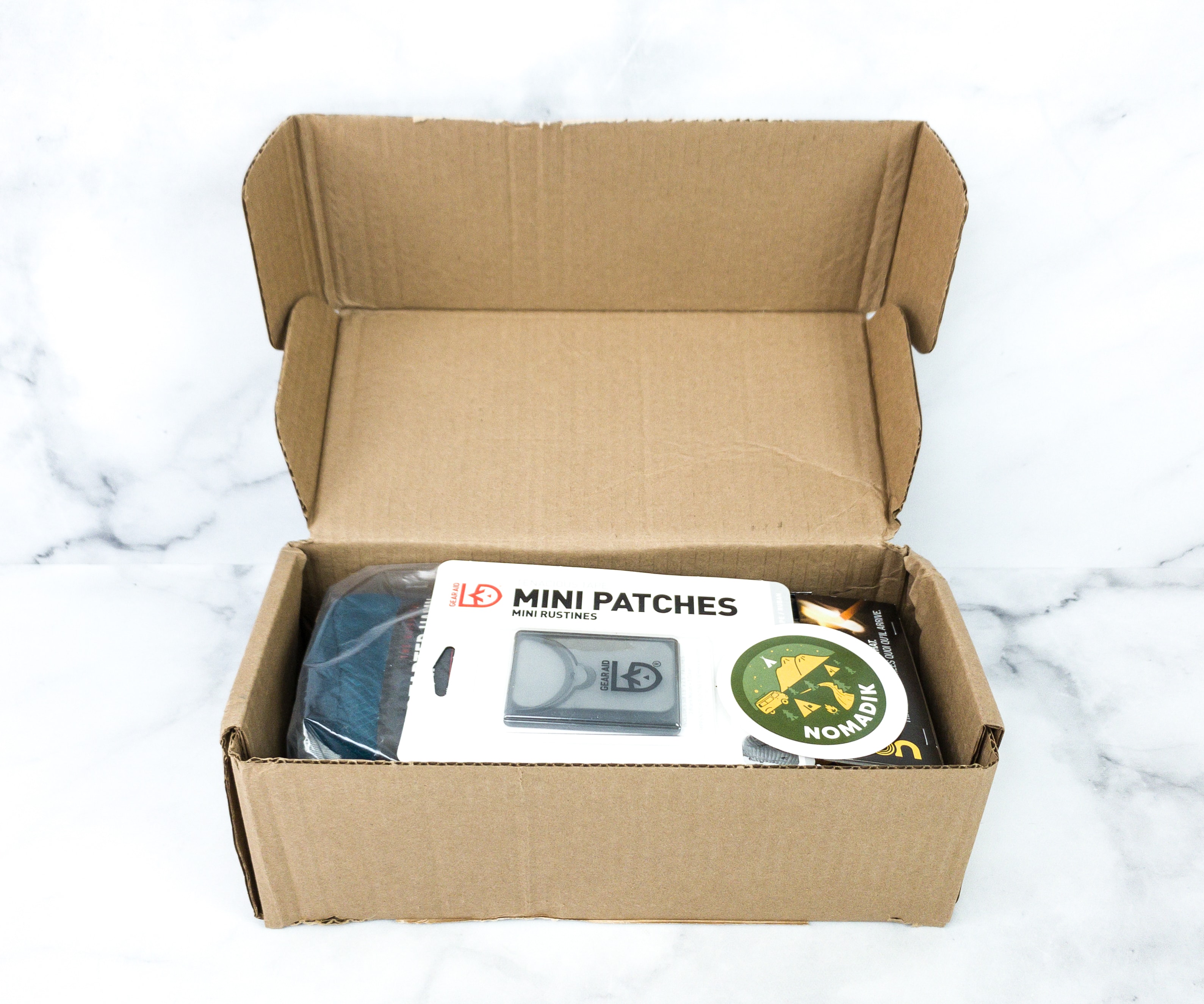 Everything is durable outdoorsy type stuff, so no need for tons of packing materials.
All the items are packed separately, especially the gadgets and the small ones, making sure that they all arrive in great condition.
The box includes a brochure!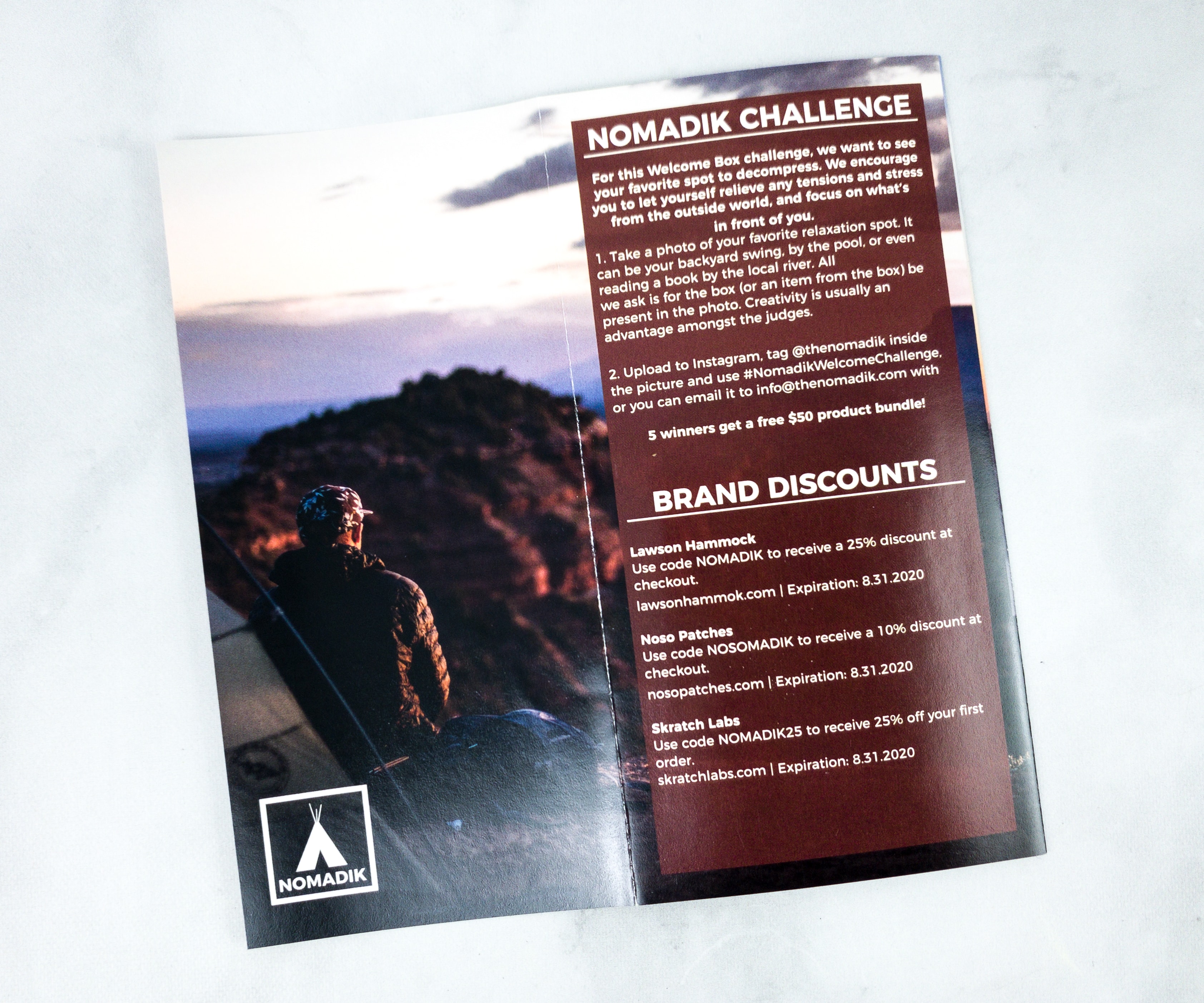 Each box comes with a Nomadik Challenge. This month it's about decompressing.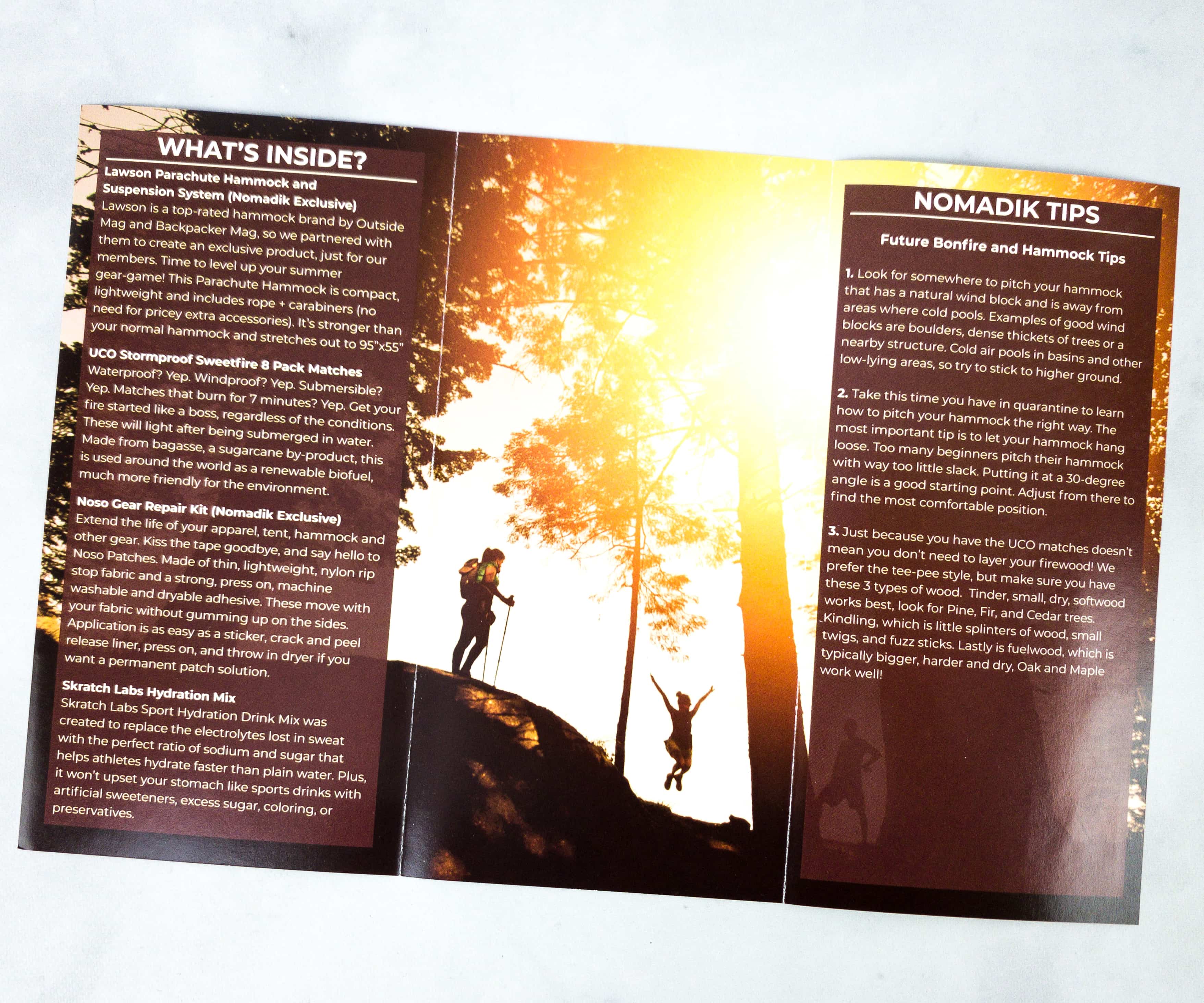 There's also a list of all the items in the box, as well as some useful tips from Nomadik.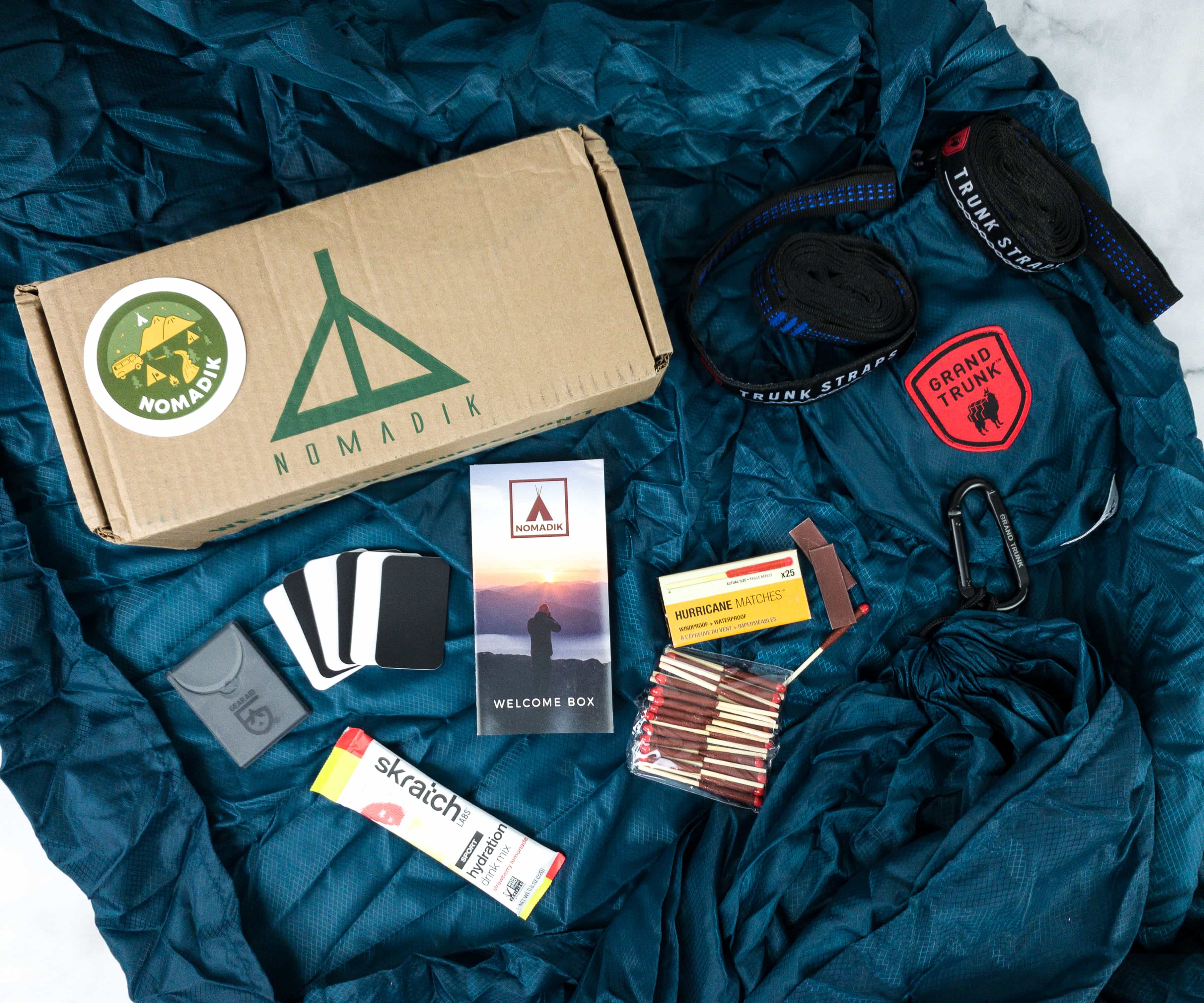 Everything in my box!
Skratch Labs Hydration Mix Strawberry Lemonade ($1.95) It's a strawberry and lemonade-flavored drink mix that boosts hydration better than drinking water alone. It's packed with sodium and carbohydrates which helps replenish the water you have lost from sweating!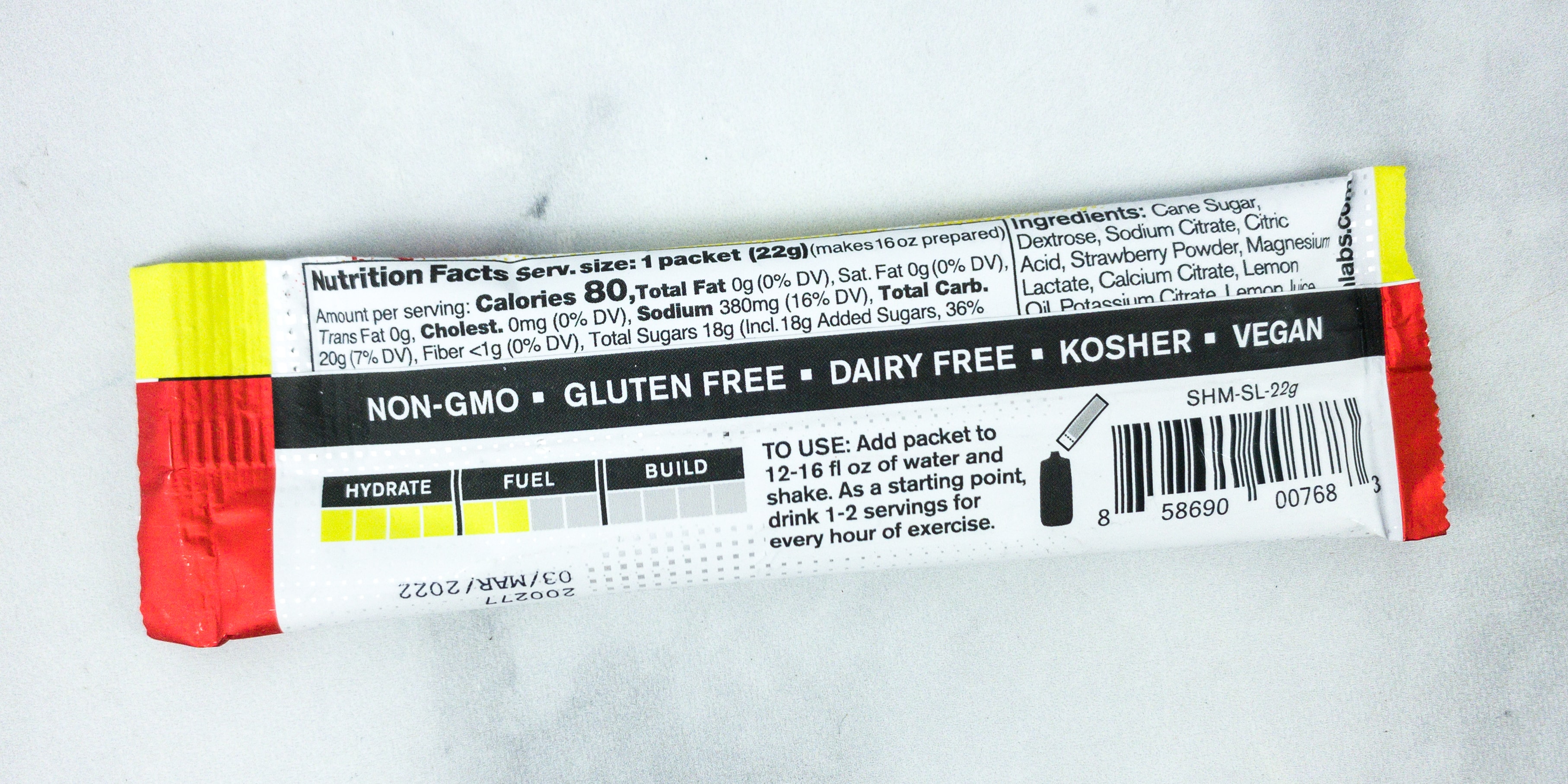 This mix is like a sports drink, but lighter and without the extra junk. It's also non-GMO, gluten-free, and vegan-friendly. It's the perfect drink after workout, when hiking or when traveling!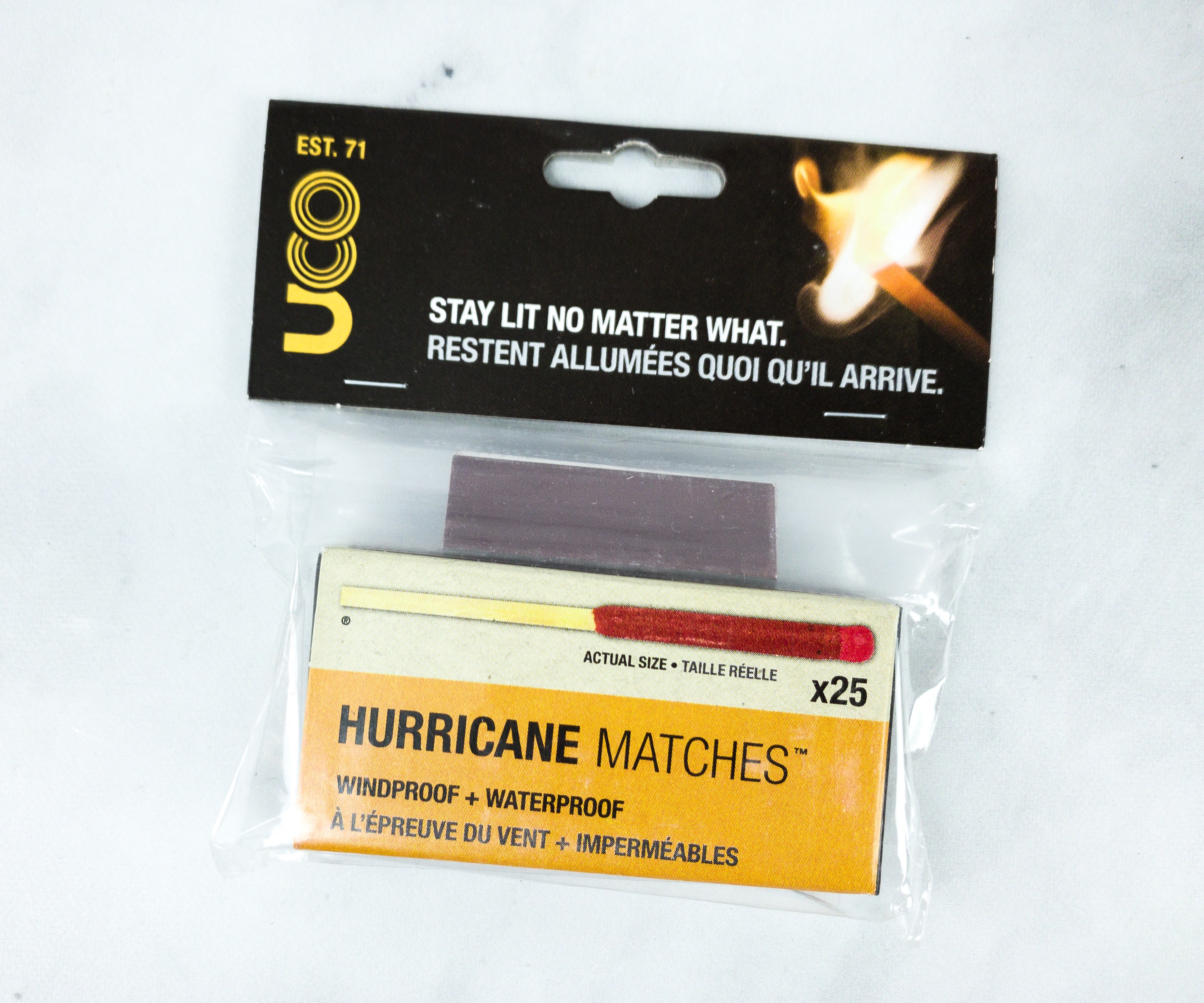 UCO Hurricane Matches. A fire starting kit is one of the most basic tools for campers and hikers. They included matches in the Welcome Box to get us started with that.
These matches come in a light and handy box. Aside from the windproof and waterproof match sticks, there's also a pair of strikers.
Inside the box are 25 pieces of hurricane matches that can burn up to 12 seconds each.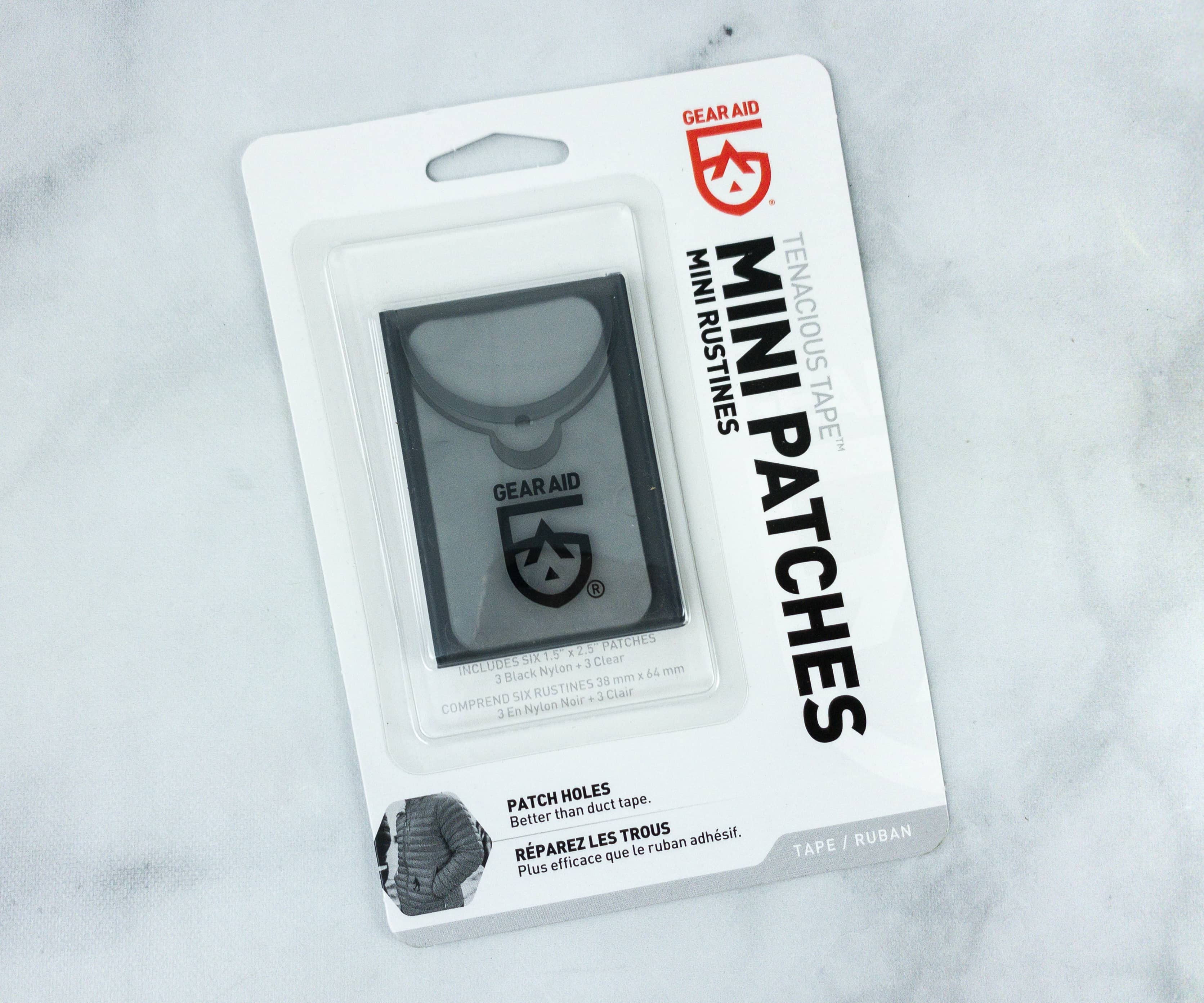 Gear Aid Mini Patches Mini Rustines ($4.95) These mini patches are useful for quick repairs on jackets, coats and other kinds of clothing! When you are outdoors and sewing materials are not accessible, these make a great alternative.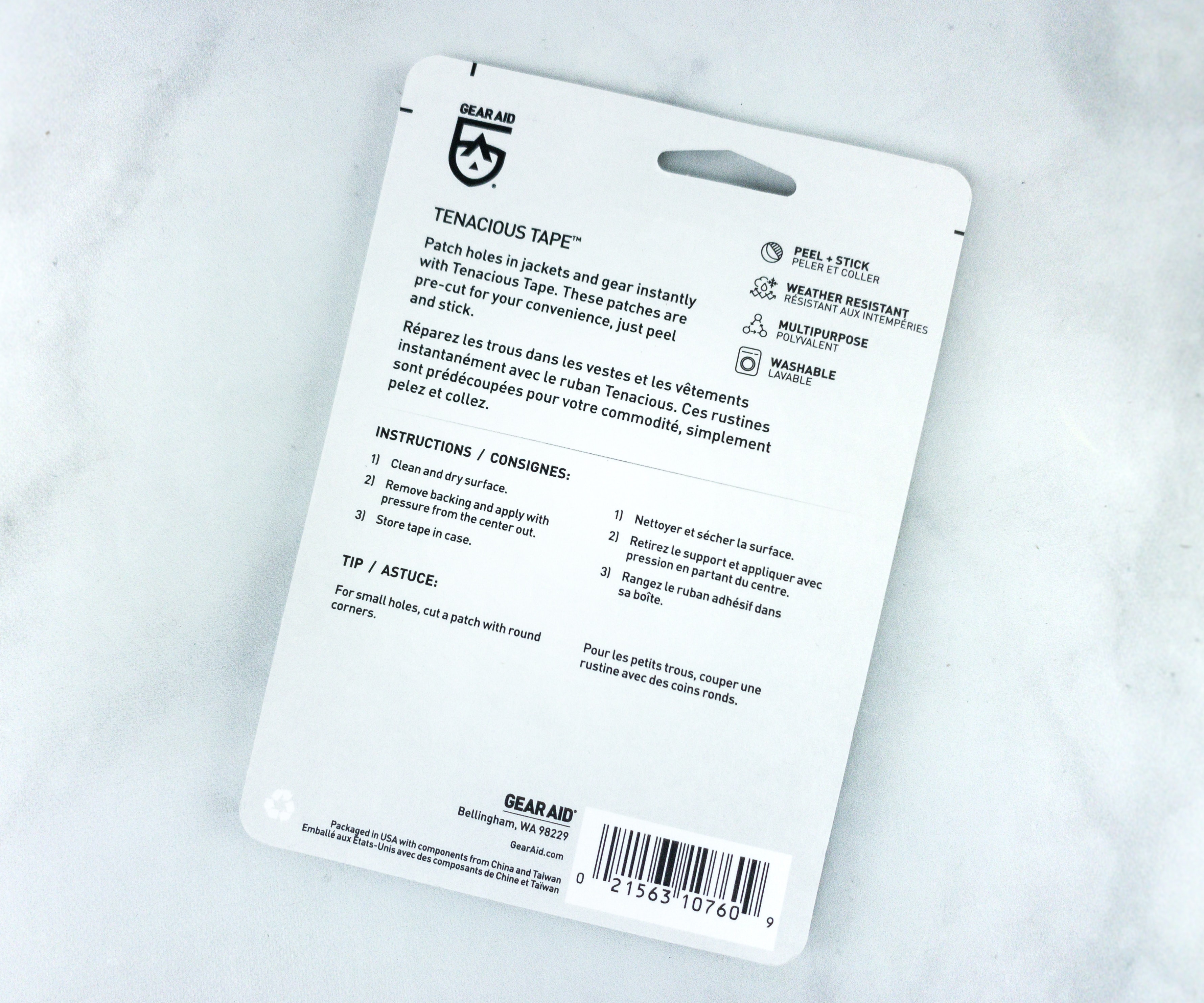 The back of the pack contains instructions on how to use the patches. First, you have to make sure that the surface is dry and clean. Then, peel off the backing of the patch and then apply it with pressure.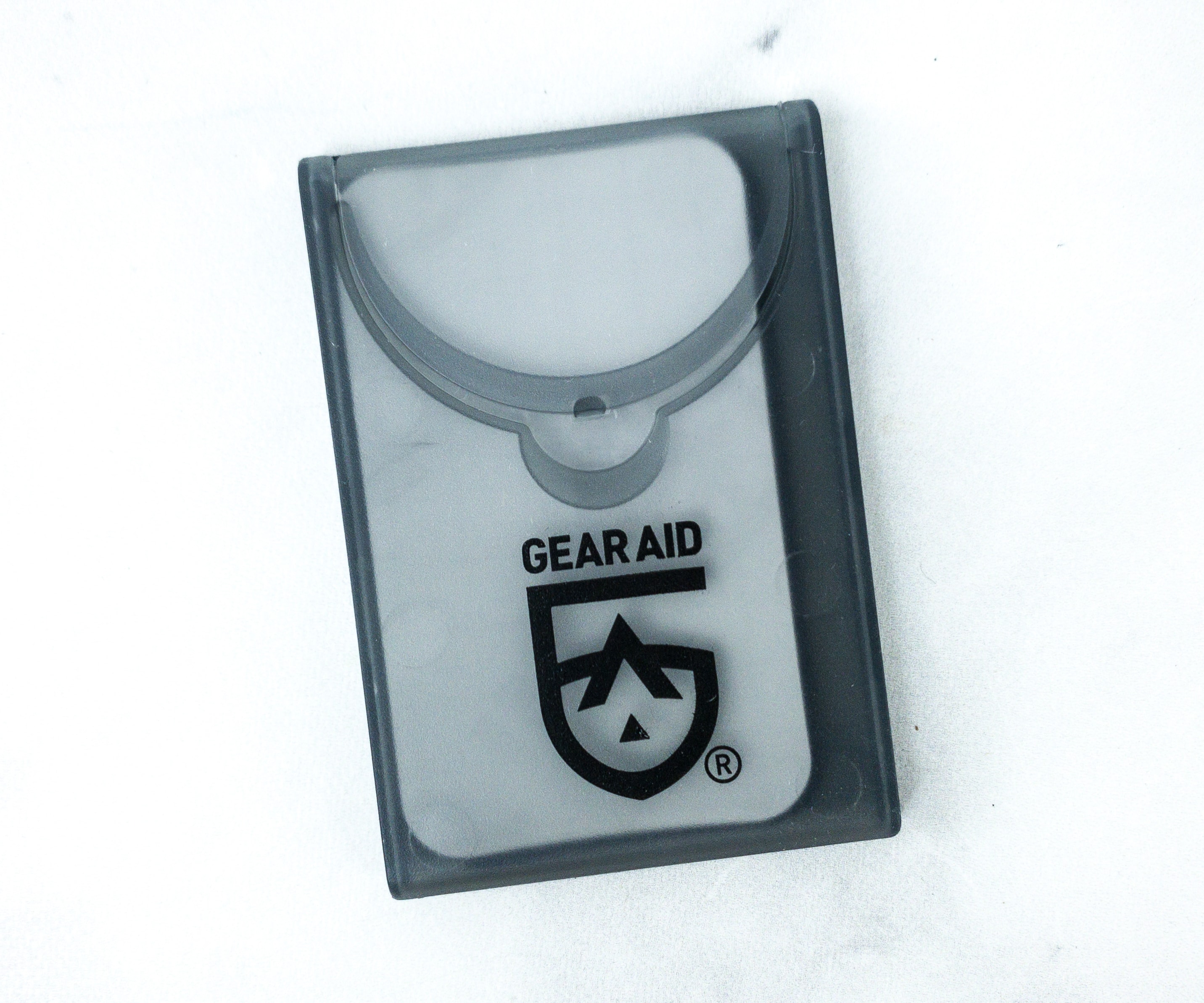 The kit includes a grey-colored, plastic pocket pack with 6 pre-cut nylon patches.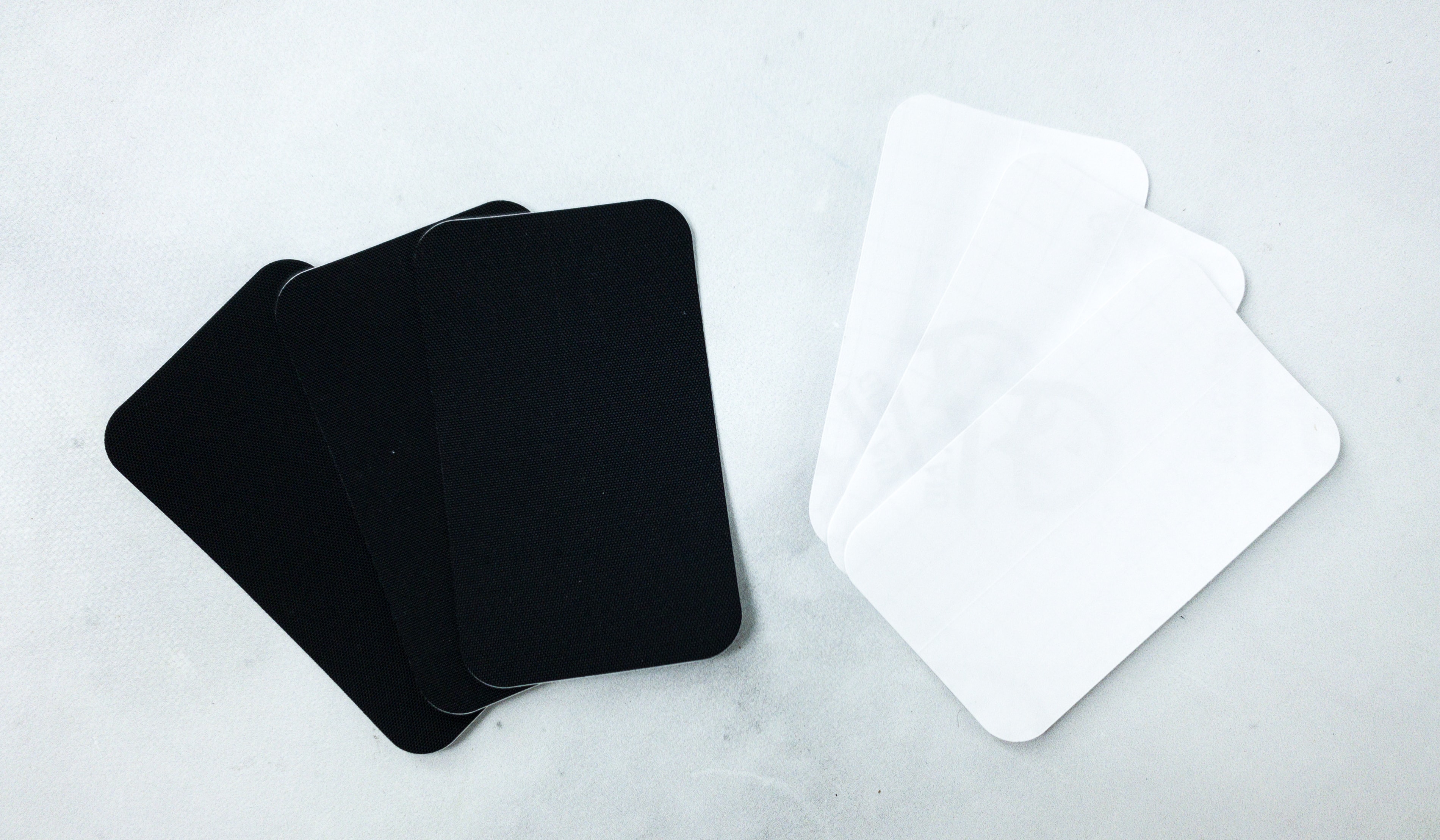 These are durable, easy-to-use and washable patches that you can peel and stick on small holes and cuts. Aside from fixing clothes, these also work on repairing tents and sleeping bags!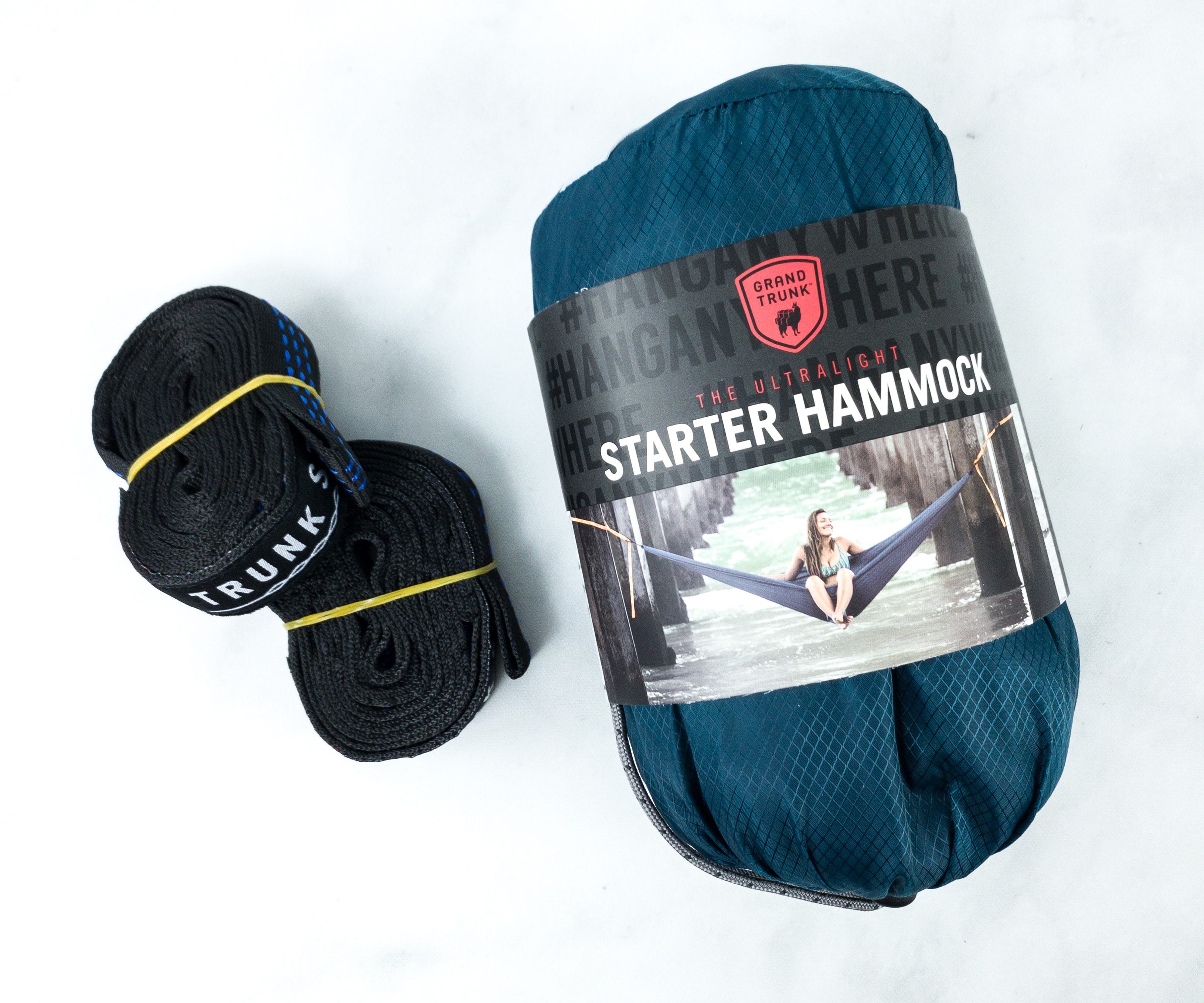 Grand Trunk Ultralight Starter Hammock ($29.95) This ultralight hammock is definitely the best thing in this box! It's made from King rhombic ripstop polyester material that makes it very soft, comfortable, and durable at the same time.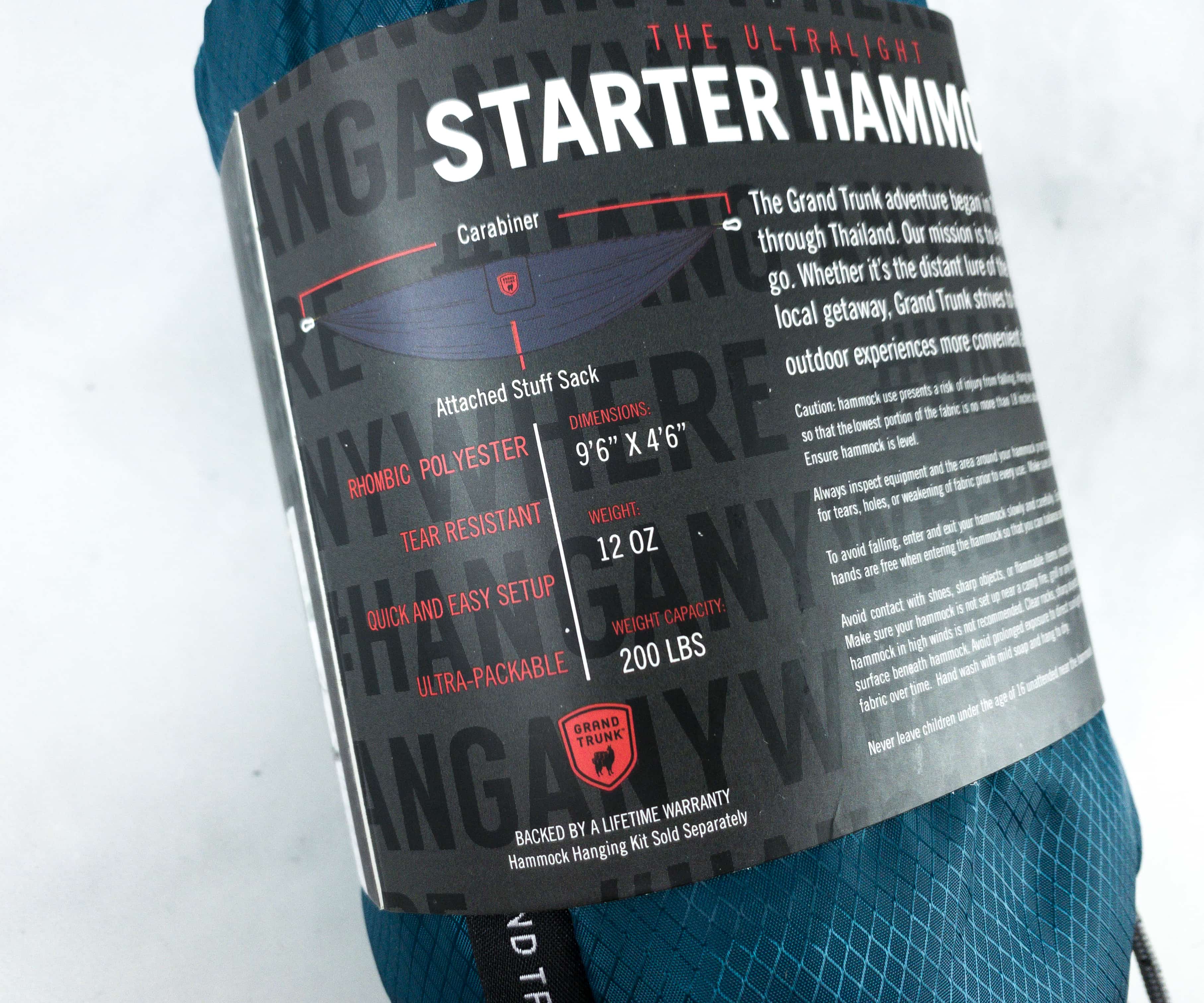 According to the packaging label, this hammock is ultra-packable at 9'6" x 4'6". It can also accommodate up to 200 lbs.
The hammock comes with its own compact bag so you can easily carry it around when not in use.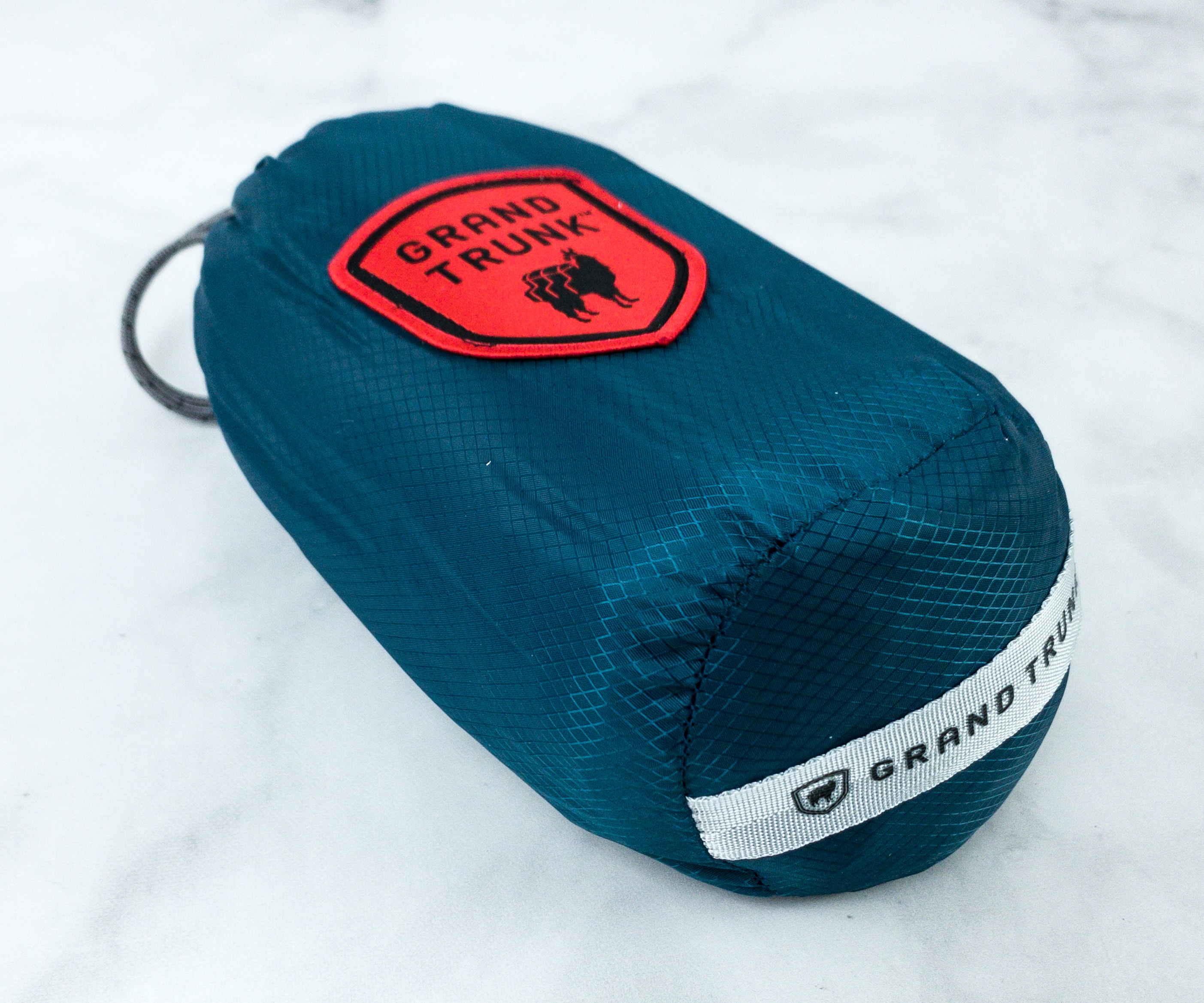 The bag itself is also made from ripstop polyester with triple-lock stitched seams for added durability!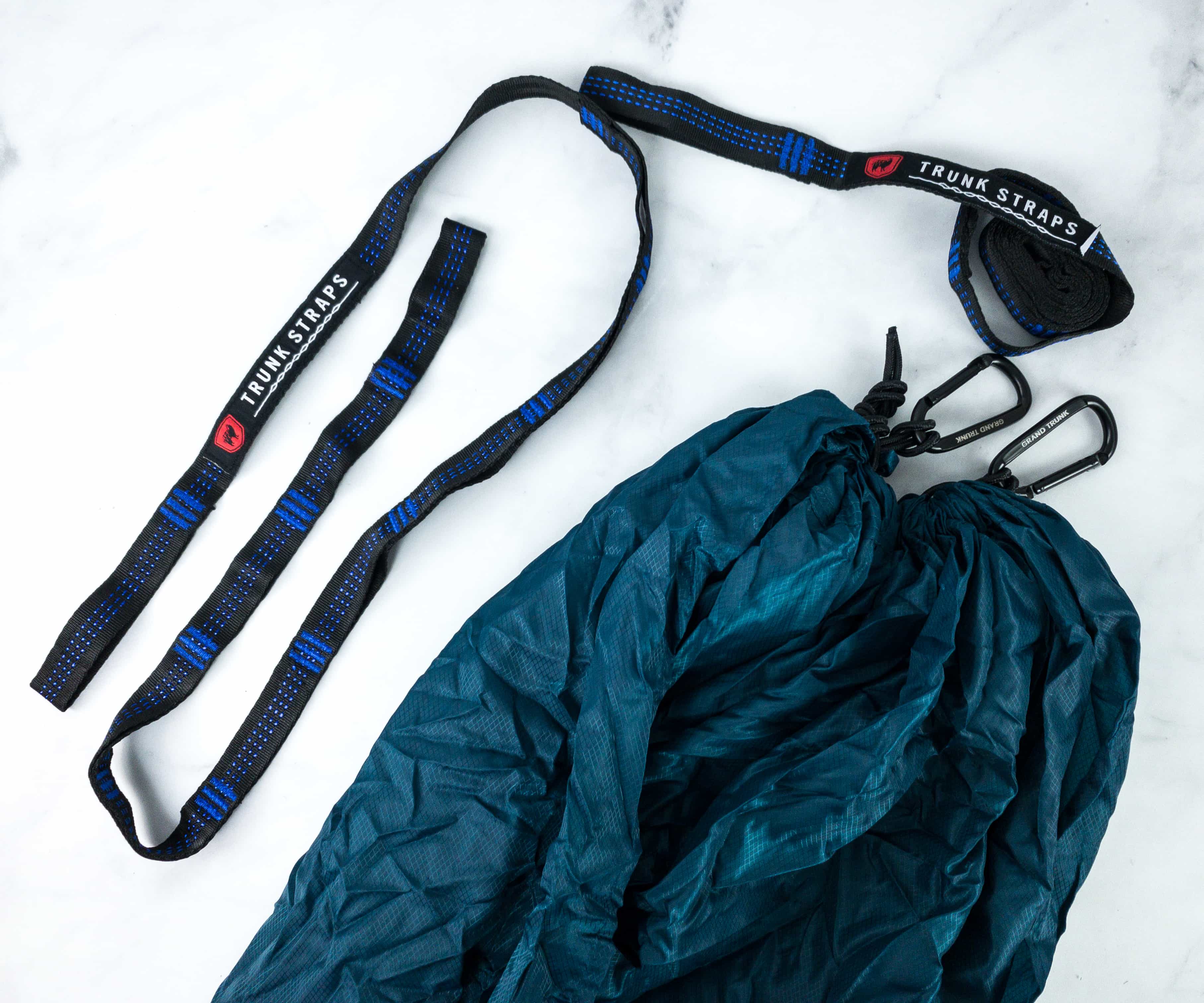 Also included is a pair of nautical-grade carabiners, stable trunk straps, and the hammock itself.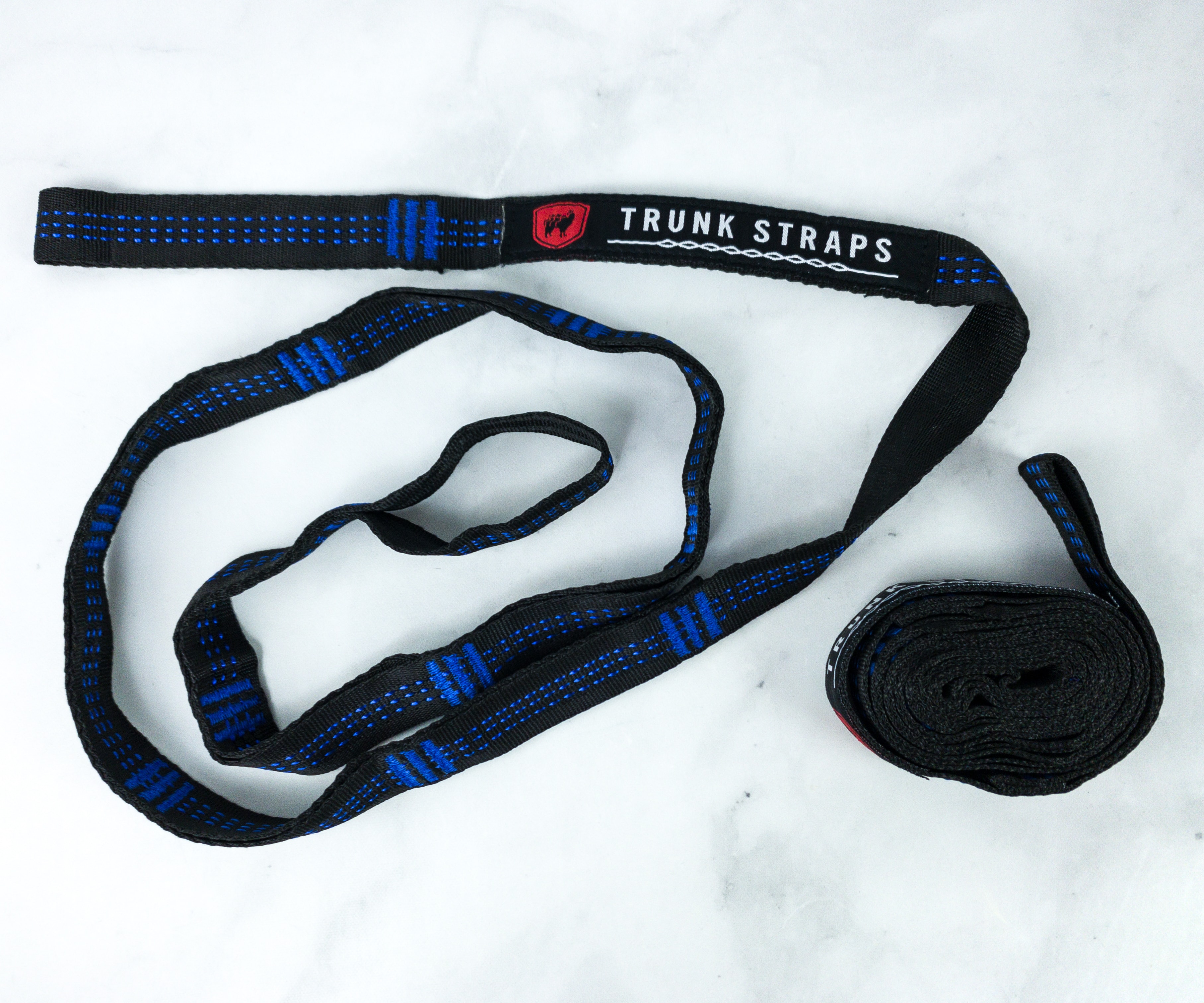 These extra strong straps measure about a meter long, making it very easy to tie around and lock on rocks or trees.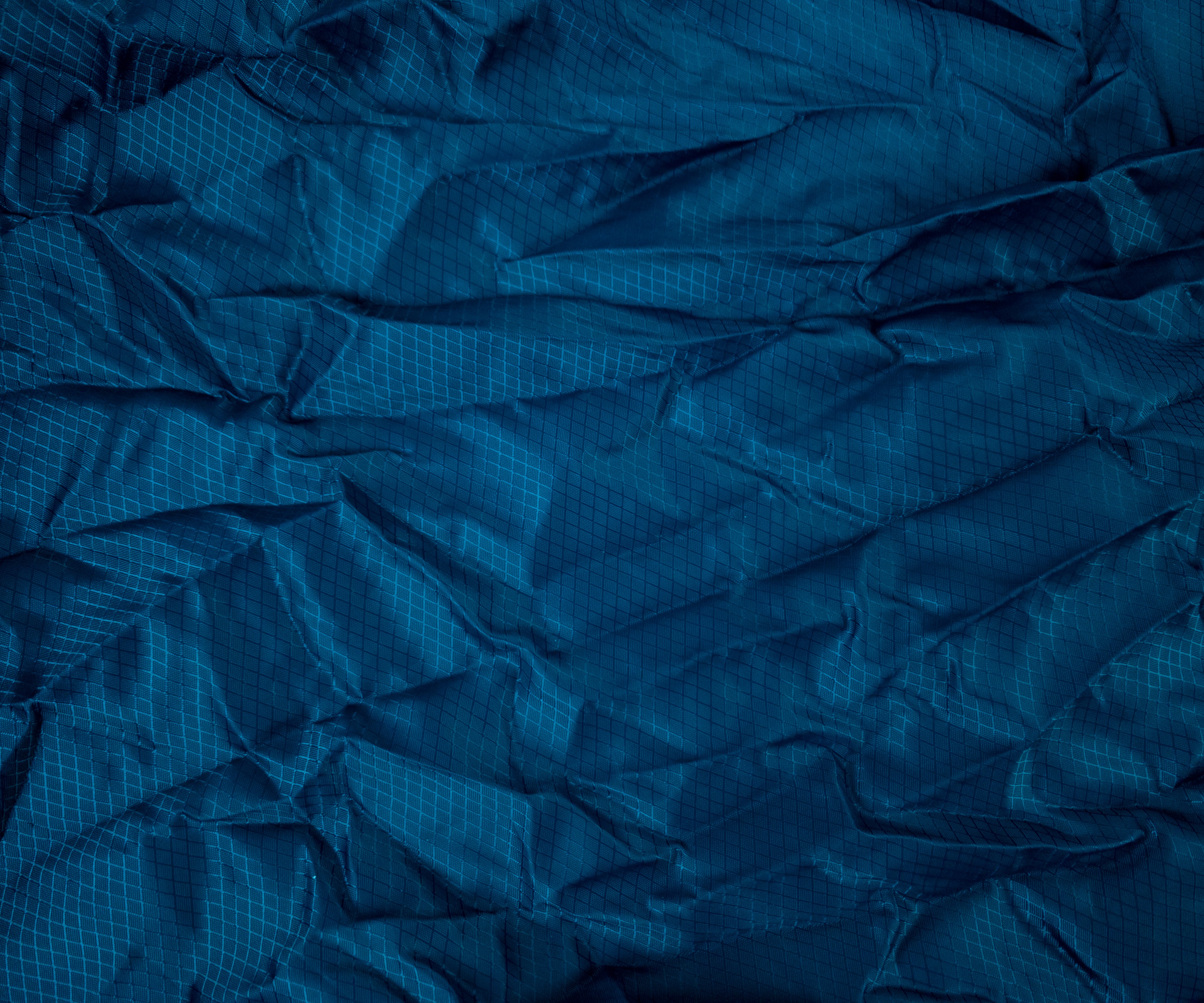 This hammock is enough to accommodate one adult. The hammock alone weighs around 12 lbs, light enough to just slip it through your bag or hook onto your backpack.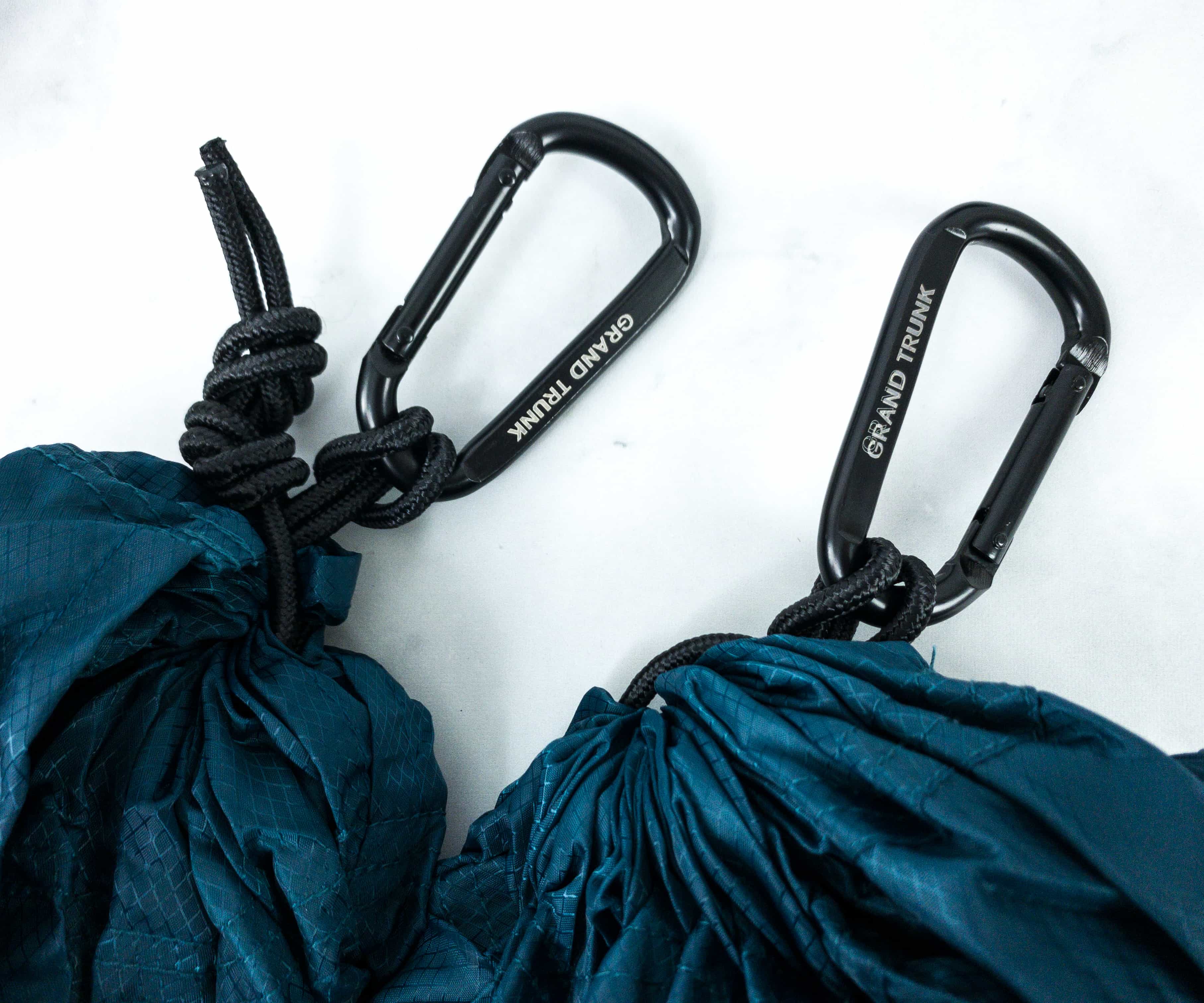 It's so easy to set-up, all you just need to do is look for trees where you can tie the straps, hook on the carabiners, spread the hammock, and relax!
Nomadik Welcome Box is the perfect starter pack for outdoor enthusiasts! It includes useful tools and accessories, plus a nice hammock that you can easily bring with you in any of your adventures. It's ideal for newbies and even for adventurers who are looking into upgrading their outdoor gear. Everything is handy and helpful in ensuring that we have a comfortable and enjoyable outdoor experience!
What did you think of Nomadik?