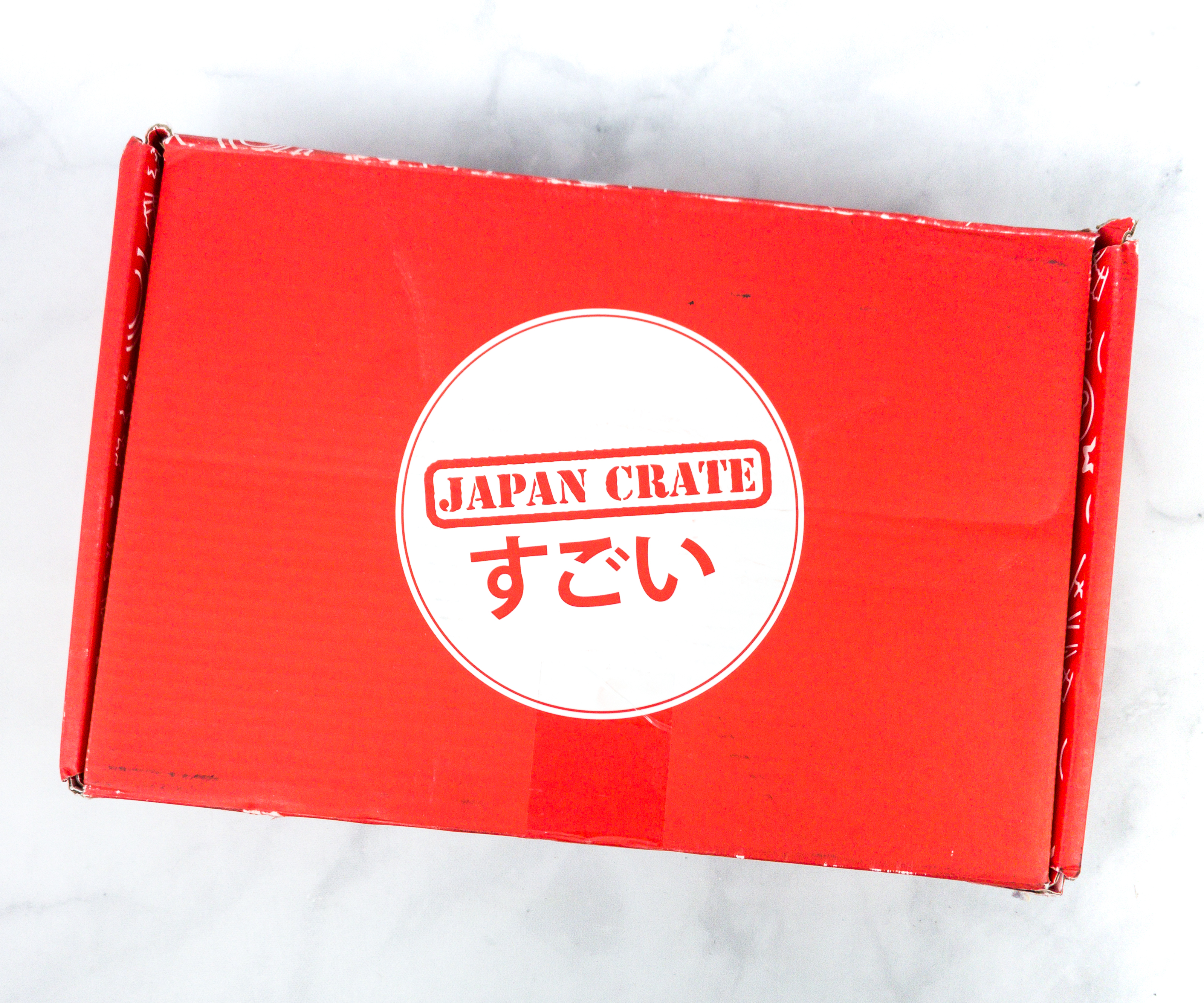 Japan Crate is a monthly subscription box that helps you "experience the excitement of Japan every month through fun candy & snacks." They have three subscription levels that start at $12 a month and offer 1, 3, 6, or 12-month plans that auto-renew at the end of the term. Japan Crate aims to send candy that is fun and exclusively available in Japan.
DEAL: Save $3 on your first regular or premium crate with coupon code HELLO.
This is a review of the Premium box!
The snacks came in the usual bright-colored red box.
As always, there are LOTS of snacks in this box!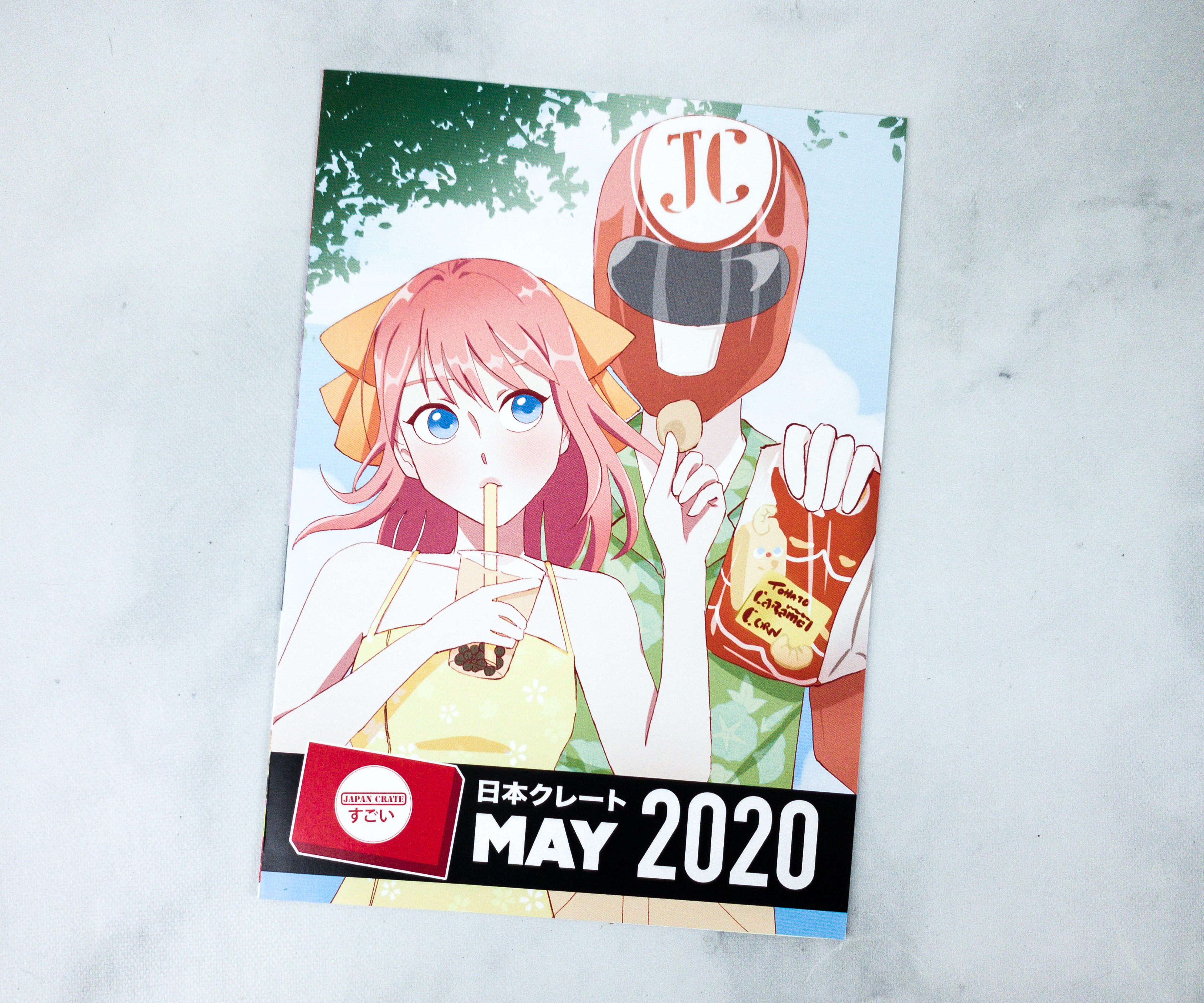 The box also includes an information booklet!
Featured at the back of the booklet are the different selfies of subscribers with their Japan Crate box.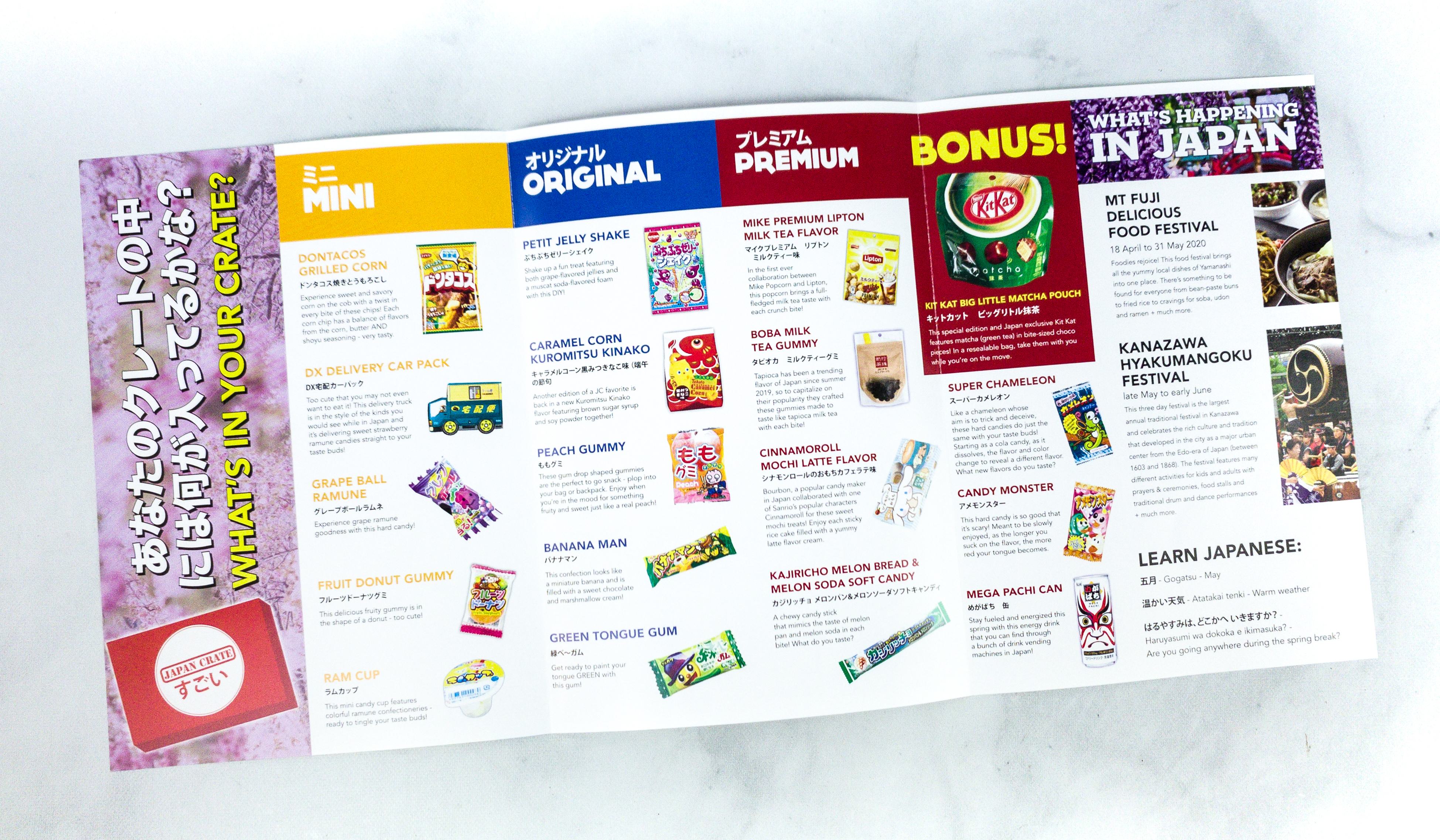 Inside the booklet is a chart of contents that lists all the snacks from three different box sizes. There are 3 different subscription levels available: The Mini includes 5 items, the Original includes those items PLUS another 5 items, and the Premium includes those 10 items PLUS another 5 items.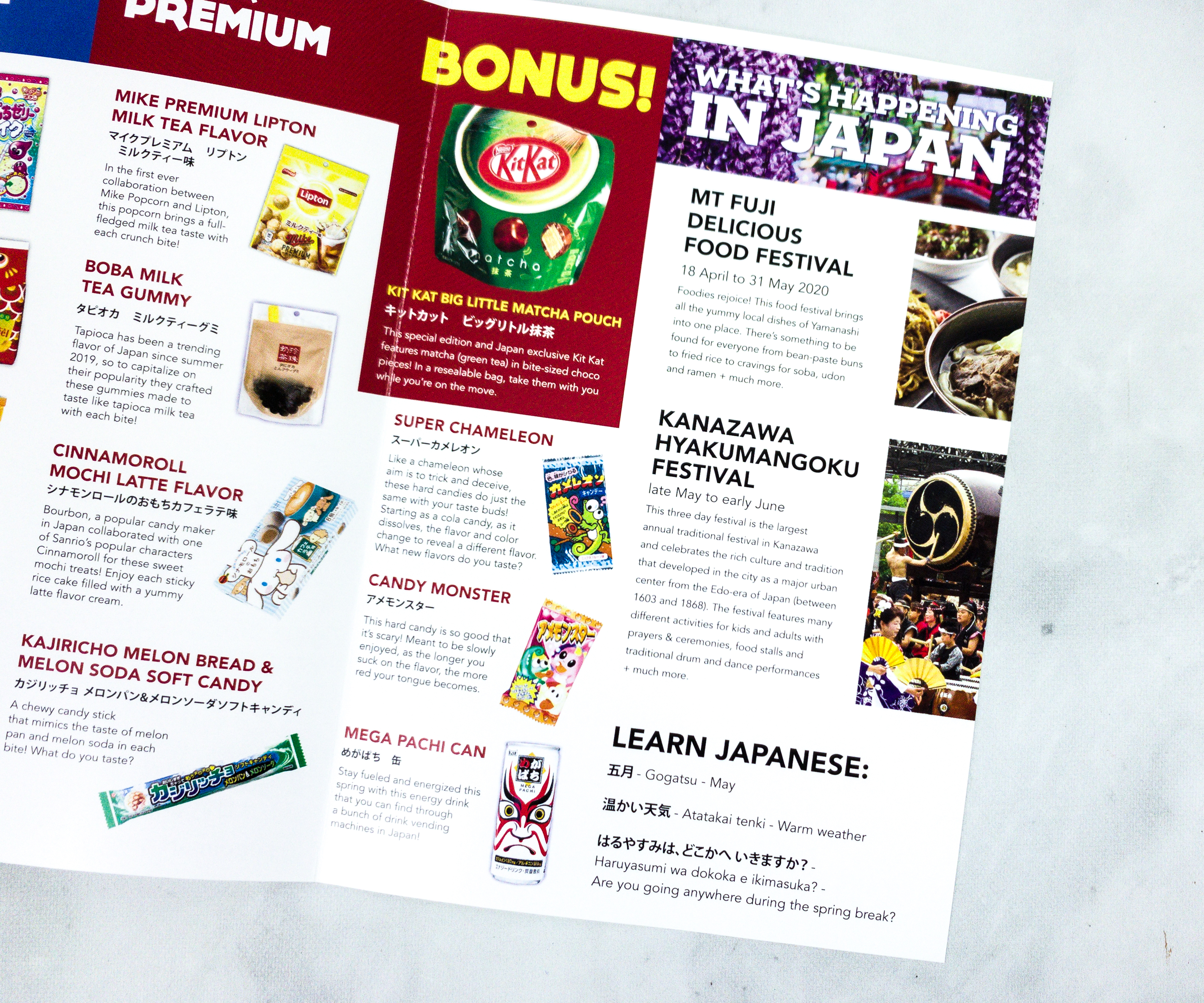 This booklet also includes food and some cultural information about Japan.
The bottom of the box even features cute manga-inspired illustrations!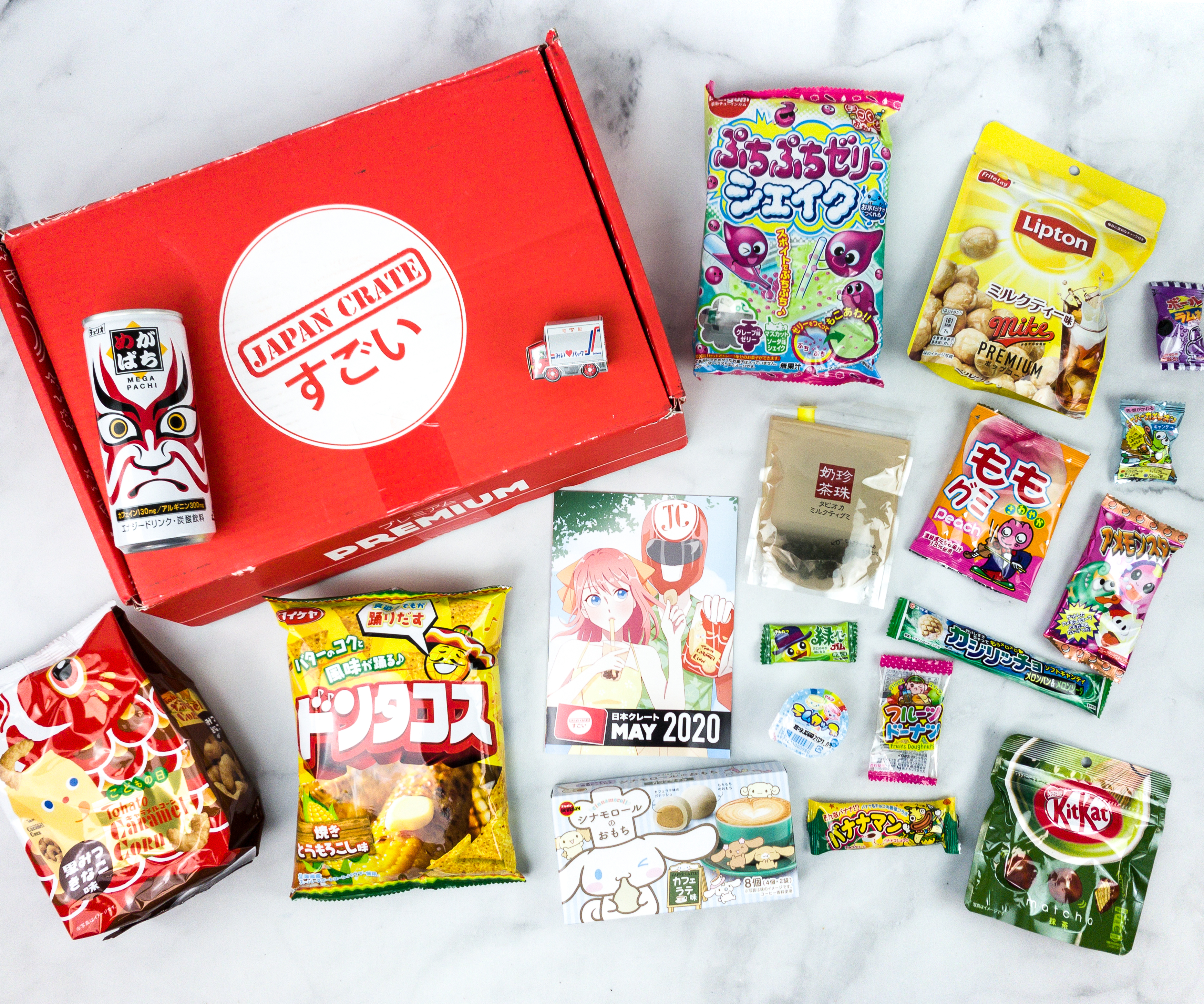 Everything in my May 2020 box!
Dontacos Grilled Corn. This yummy cracker snack is flavored like a corn-on-the-cob! Each chip features a well-balanced flavor of corn, butter, and soy sauce seasoning. It's crunchy and absolutely tasty, perfect for those who are looking for a savory snack.
DX Delivery Car Pack. This cardboard truck is loaded with a pack of sweet candies that you can easily slip in your pocket and bring on-the-go!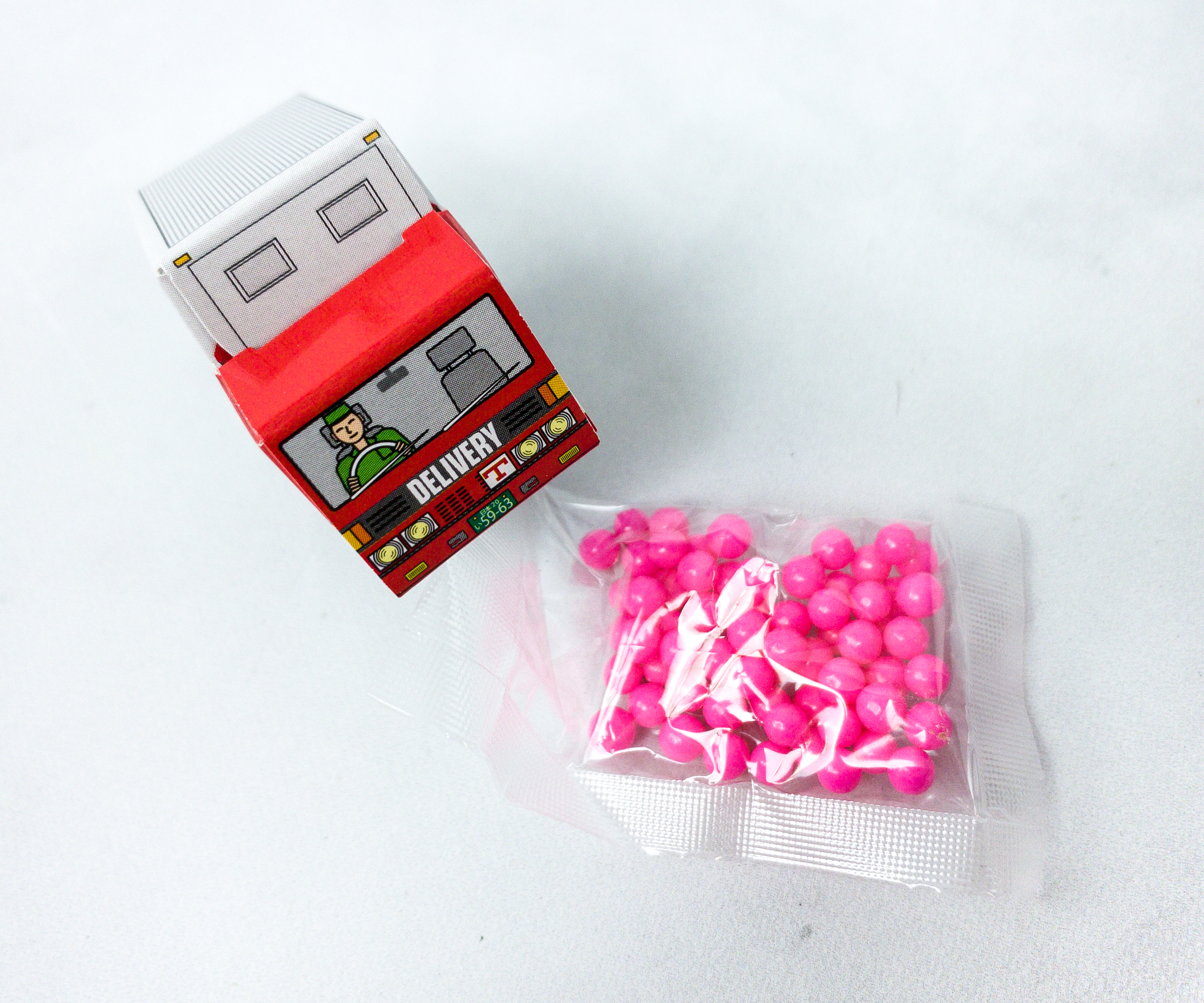 These are round, pink-colored, hard candies infused with sweet strawberry ramune flavor.
Grape Ball Ramune. We got another ramune-flavored candy, and this time it is blended with grape flavor! So fruity and mouthwatering!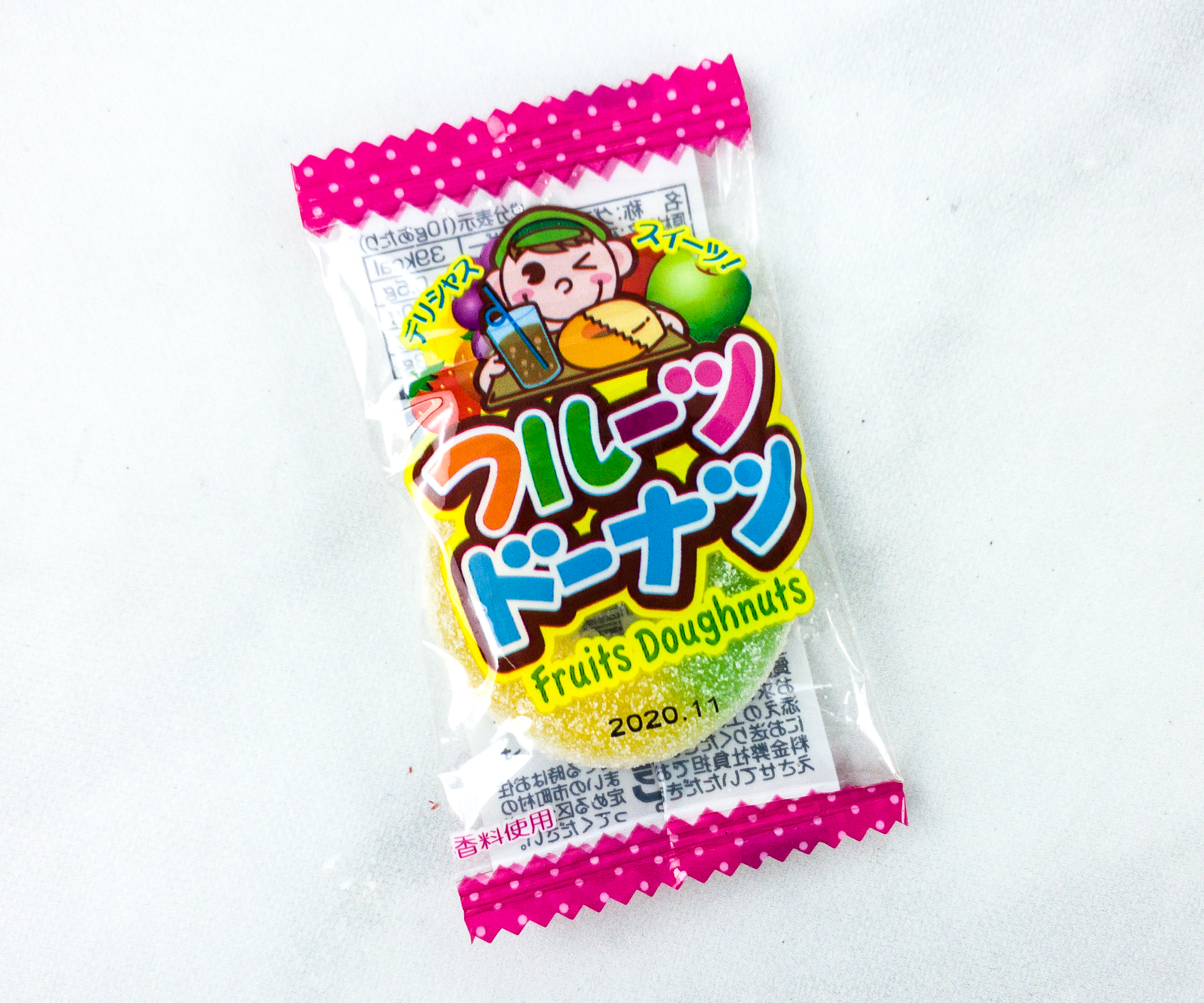 Fruit Donut Gummy. This donut-shaped gummy candy is definitely up my alley. It's fruity and tangy, with a chewy texture.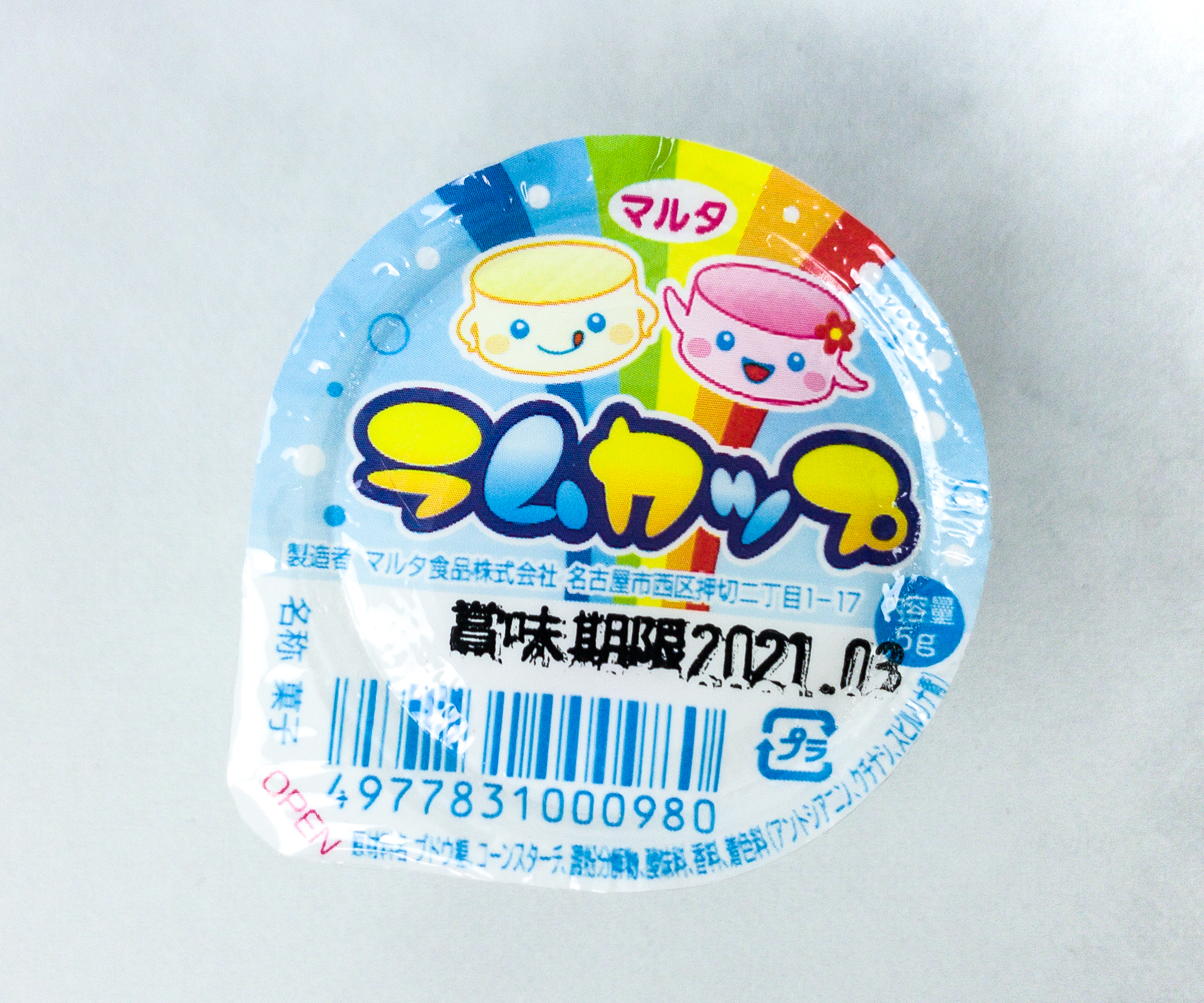 Ram Cup. More ramune in our box! This time it comes in a group of mini-candies that tickles the taste buds. When you pop one, the flavor easily spread in the mouth!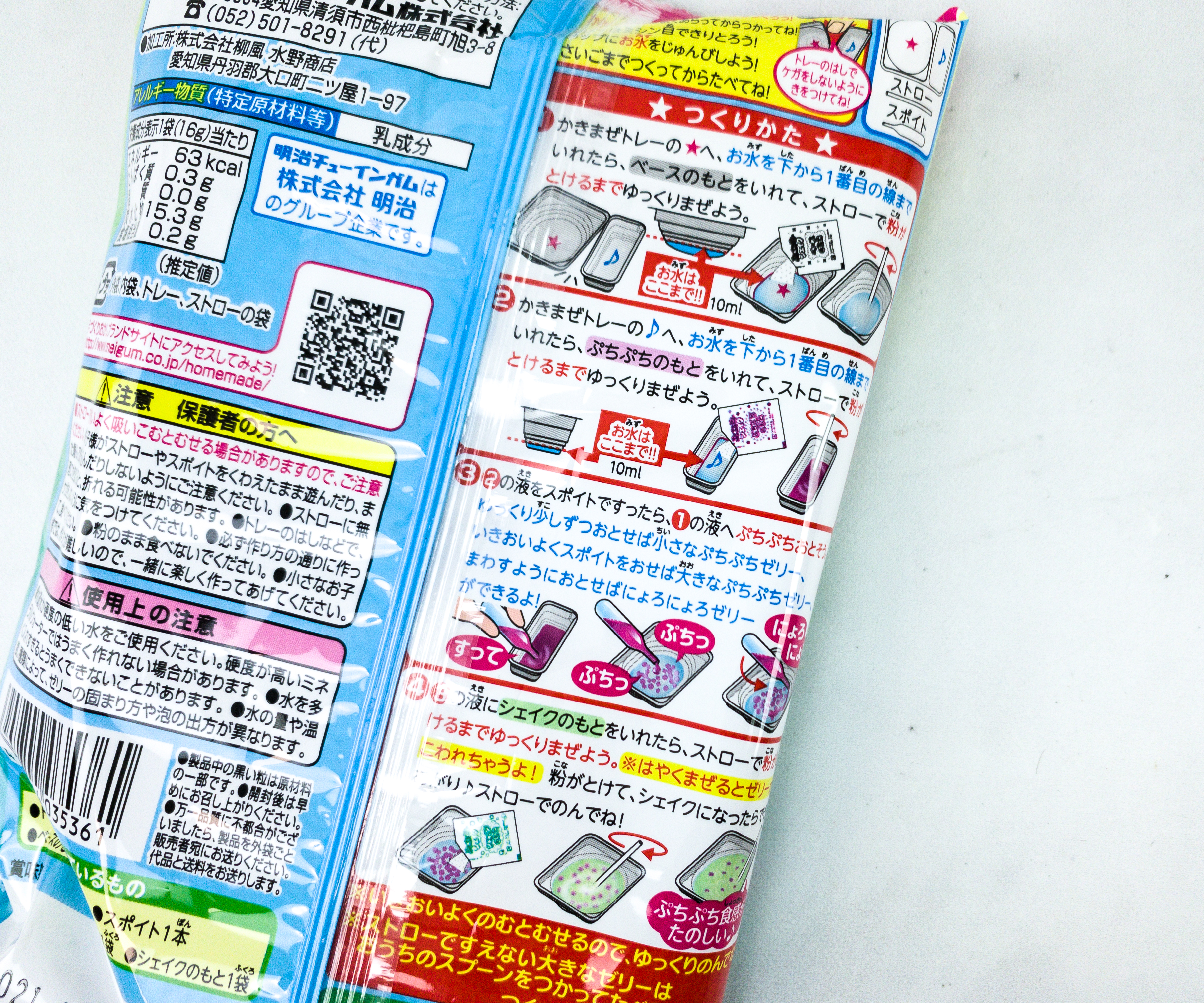 Petit Jelly Shake. This month's Do-It-Yourself candy is Petit Jelly Shake! This kit includes 3 packs of flavors, plastic container for mixing, droppers, and mixer. To prepare, simply put the liquid on the container, put droplets of grape-flavored jellies and muscat soda-flavored foam on the mixture, and it's good to go. This treat is sweet, tasty, and juicy! It's a hit with my kids!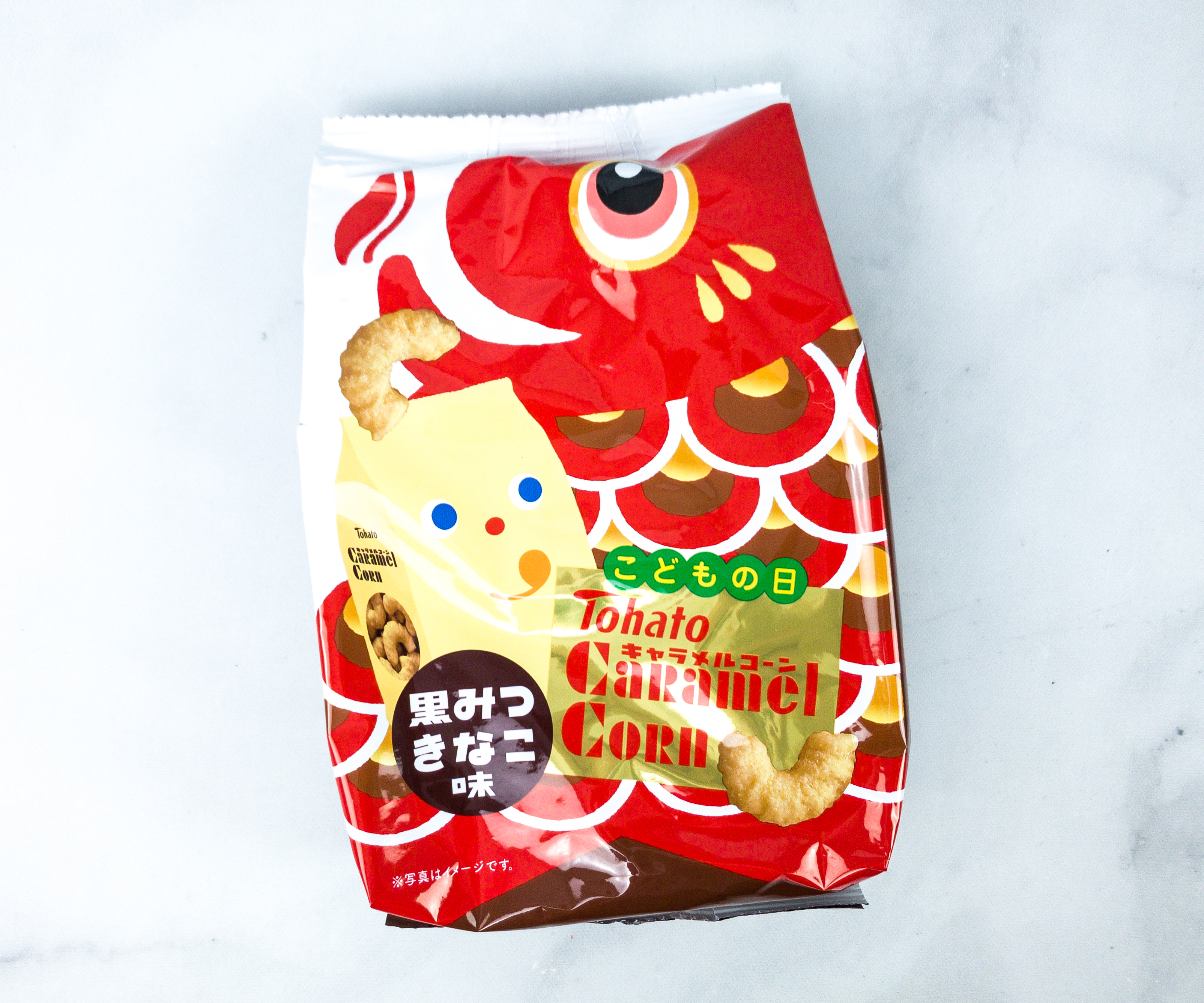 Caramel Corn Kuromitsu Kinako. Tohato Caramel Corn is a popular Japanese snack. They always come up with new flavors, like this one inspired by Kuromitsu Kinako. Made with brown sugar syrup and soy powder, the corn puffs were definitely tasty! They're also lightweight and airy, such a delight to munch on!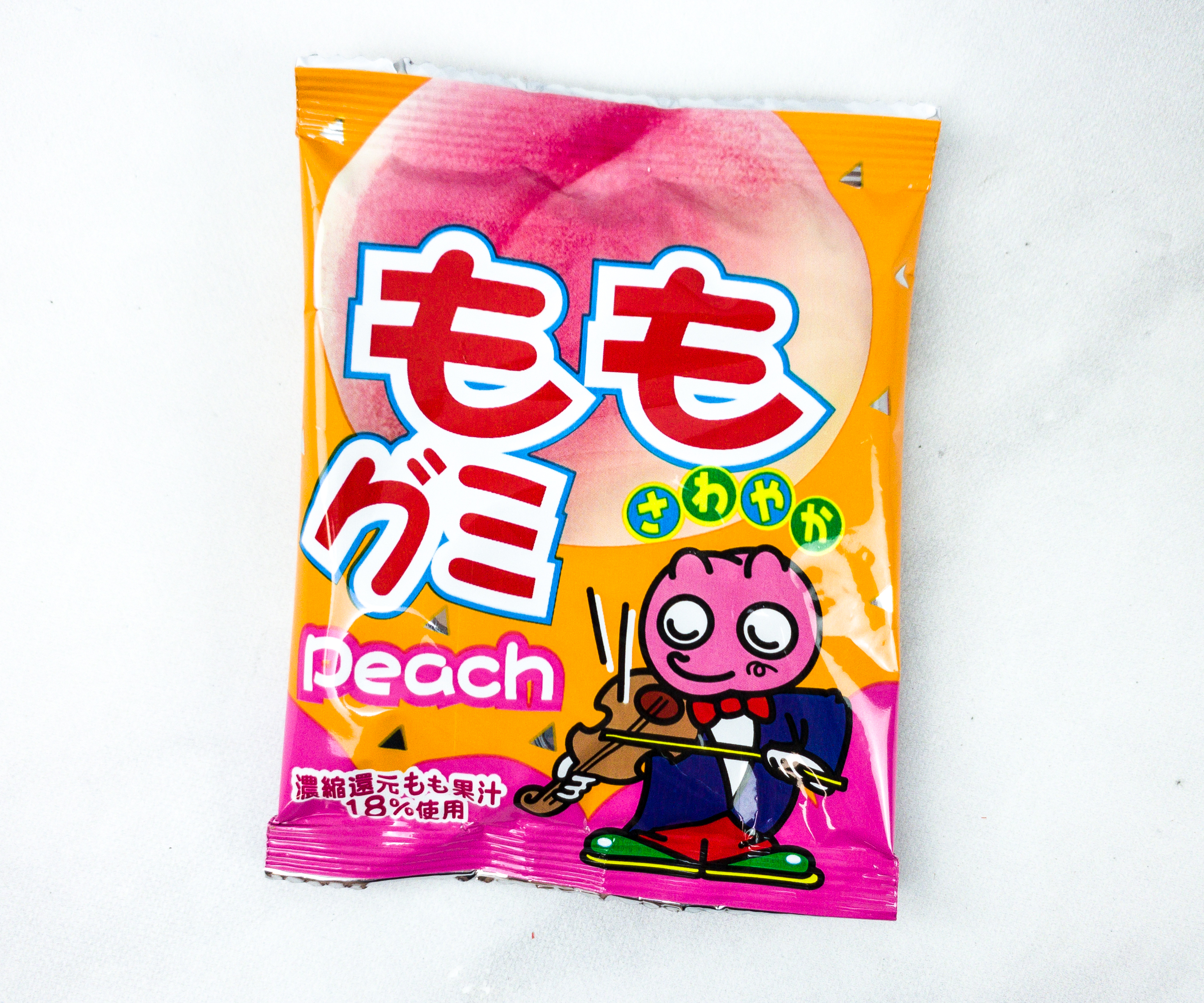 Peach Gummy. If you're a fan of peaches, you'll probably like these gummy candies as well. They are infused with peach flavor and they are exceptionally chewy. We loved the juiciness of each piece as well!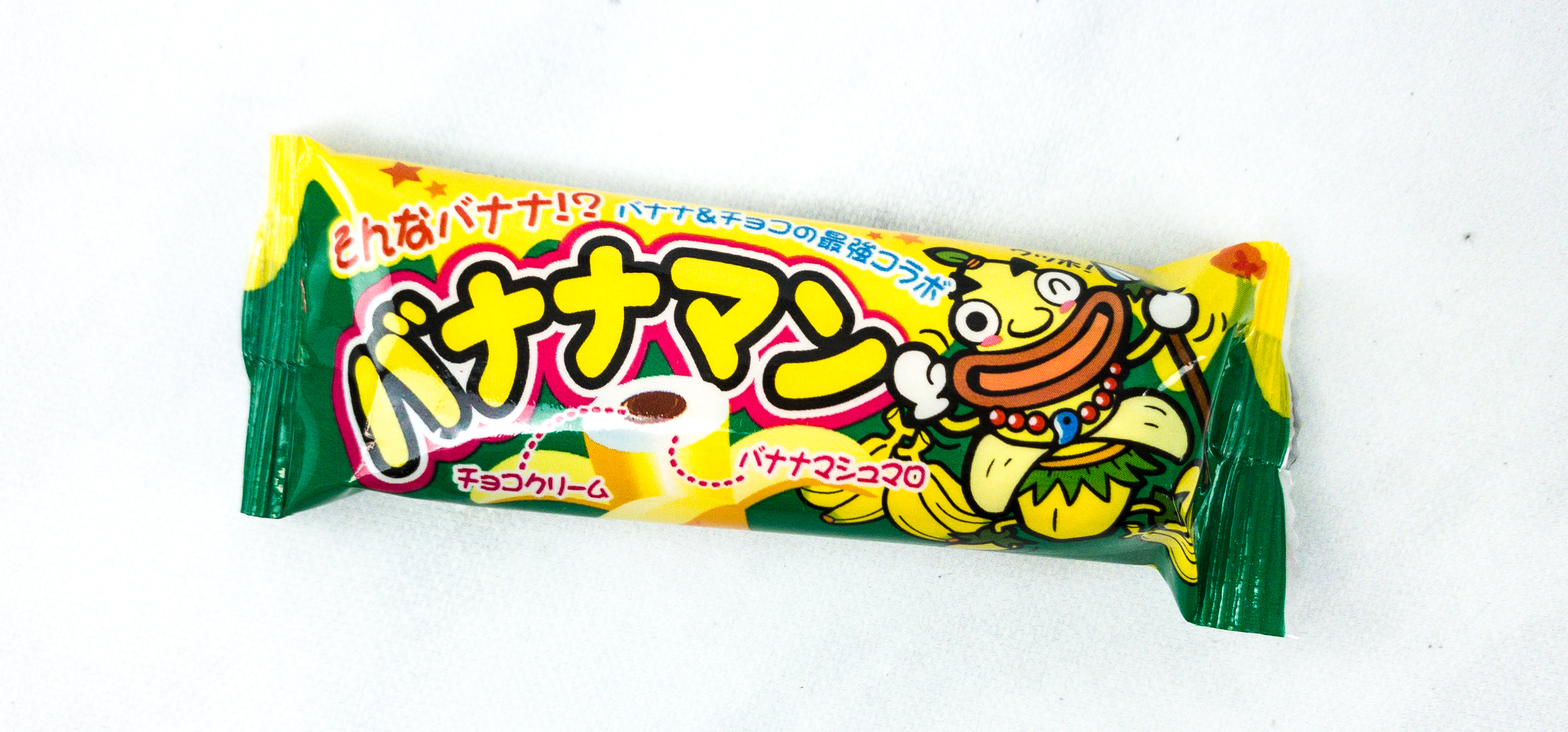 Banana Man. This confection looks pretty much like a mini version of real banana. Each mini banana has a creamy chocolate filling and marshmallow cream that explodes in the mouth once you take a bite. Once I tried it, I just kept craving for more!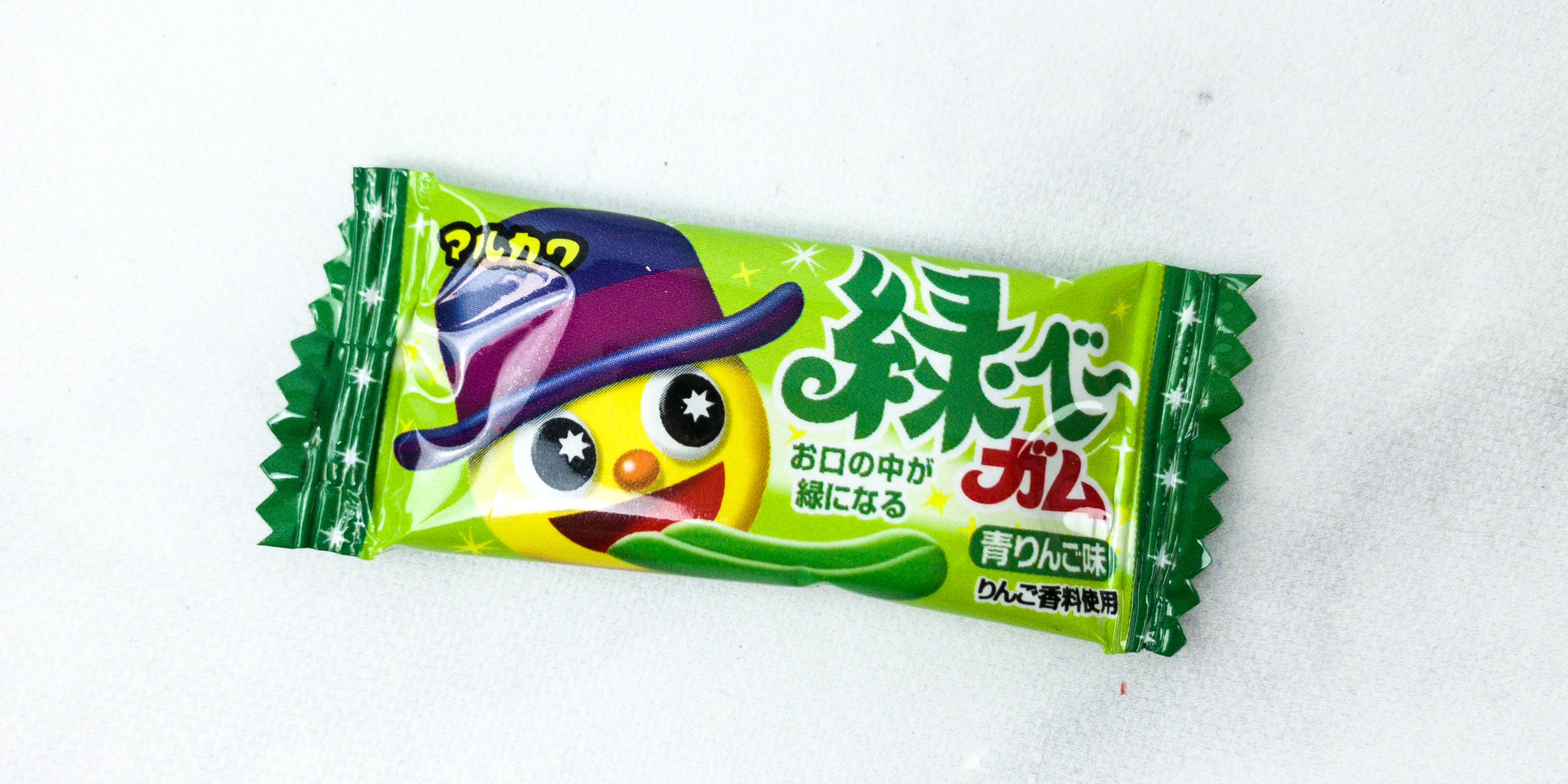 Green Tongue Gum. This magical gum will turn your red tongue to green in no-time. But don't worry, once you're done with the gum, it'll revert back to its original color.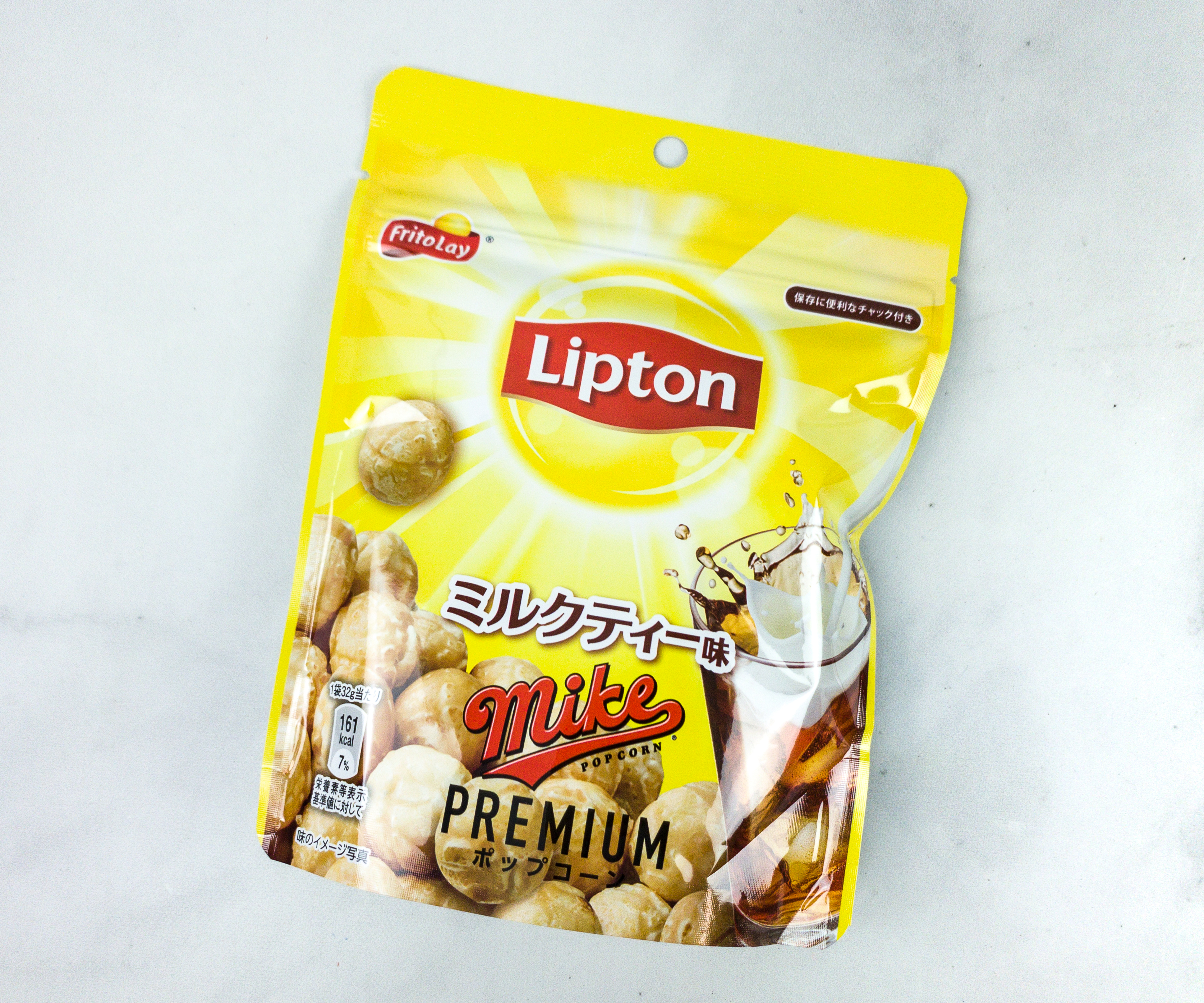 Mike Premium Lipton Milk Tea Flavor. Mike Popcorn is a Japanese popcorn brand known for its unique flavor offerings. This pack of popcorn is infused with refreshing Lipton milk tea flavor. It's sweet and milky, which easily appeals to kids. It's also perfect for adults who love popcorn and milk tea alike. The popcorn itself is also pretty good. There were no hard pieces and they don't stick on our teeth.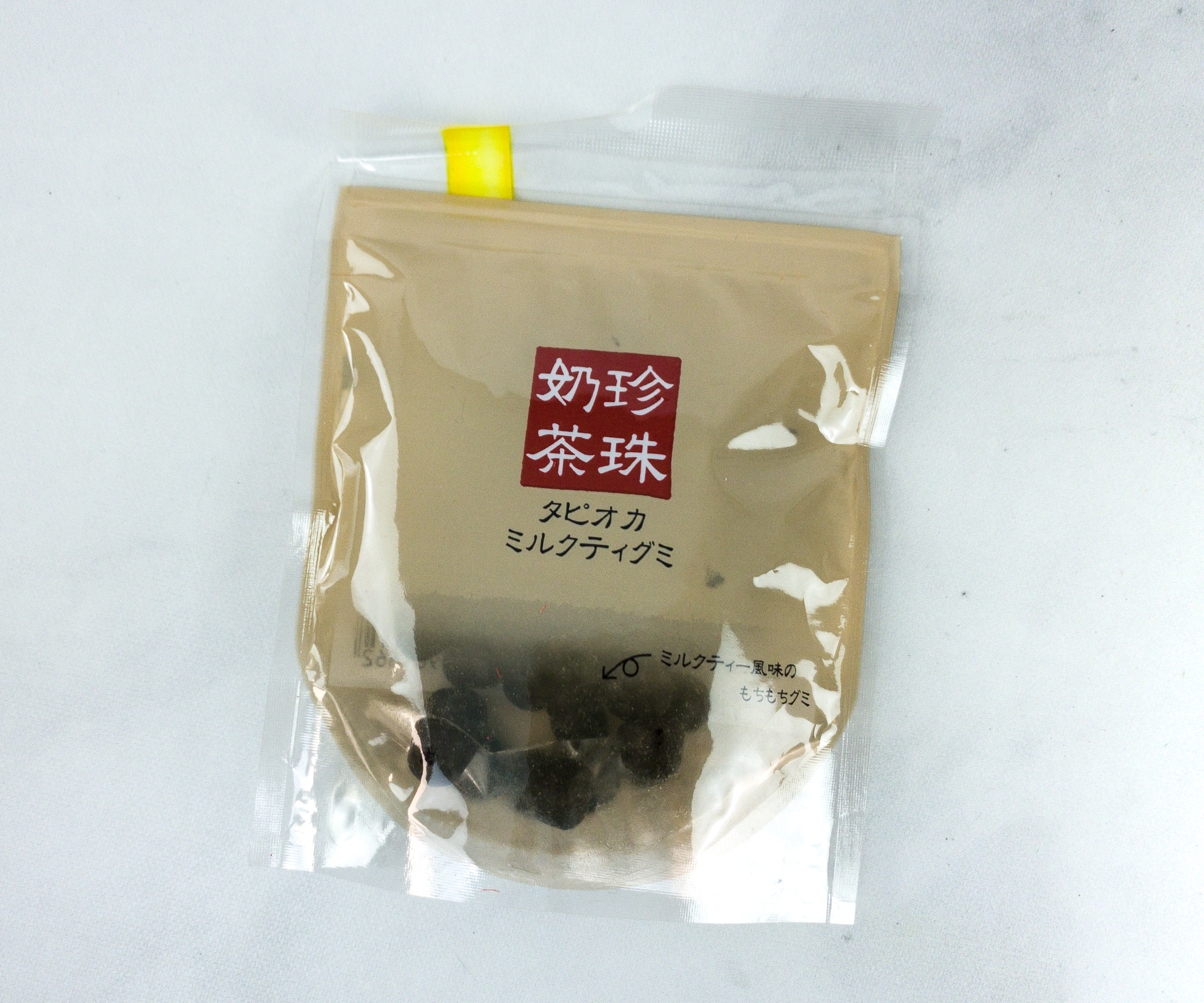 Boba Milk Tea Gummy. Here's another milk tea flavored treat, a pack of gummies! The gummy candy itself is shaped like boba pearls. They are small but flavorful. I can definitely taste the milky sweetness and distinct tea flavor in every bite.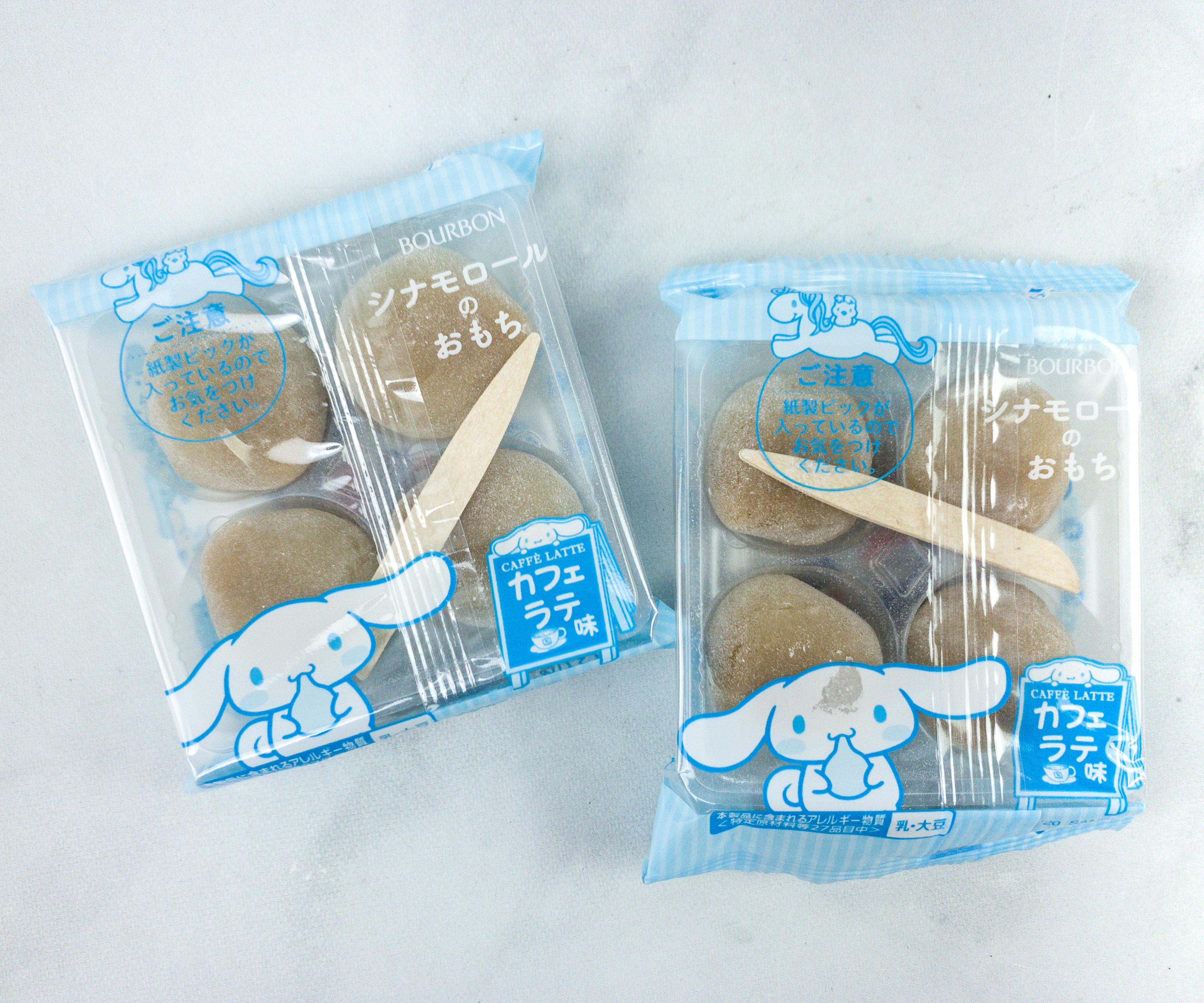 Cinnamoroll Mochi Latte Flavor. Unlike other mochi snacks, these are soft and very chewy! It also has the right amount of sweetness with a cafe latte-flavored filling. This pairs really well with hot tea!
Kajirico Melon Bread & Melon Soda Soft Candy. It's a chewy candy stick that resembles the taste of melon pan and melon soda. It comes in a slim pack that you can easily enjoy on-the-go.
Candy Monster. Earlier, we had a gummy that turns the tongue green. This time, we got a candy that makes the tongue red! These candies are meant to be slowly enjoyed, as the longer you suck on the flavor, the redder your tongue becomes!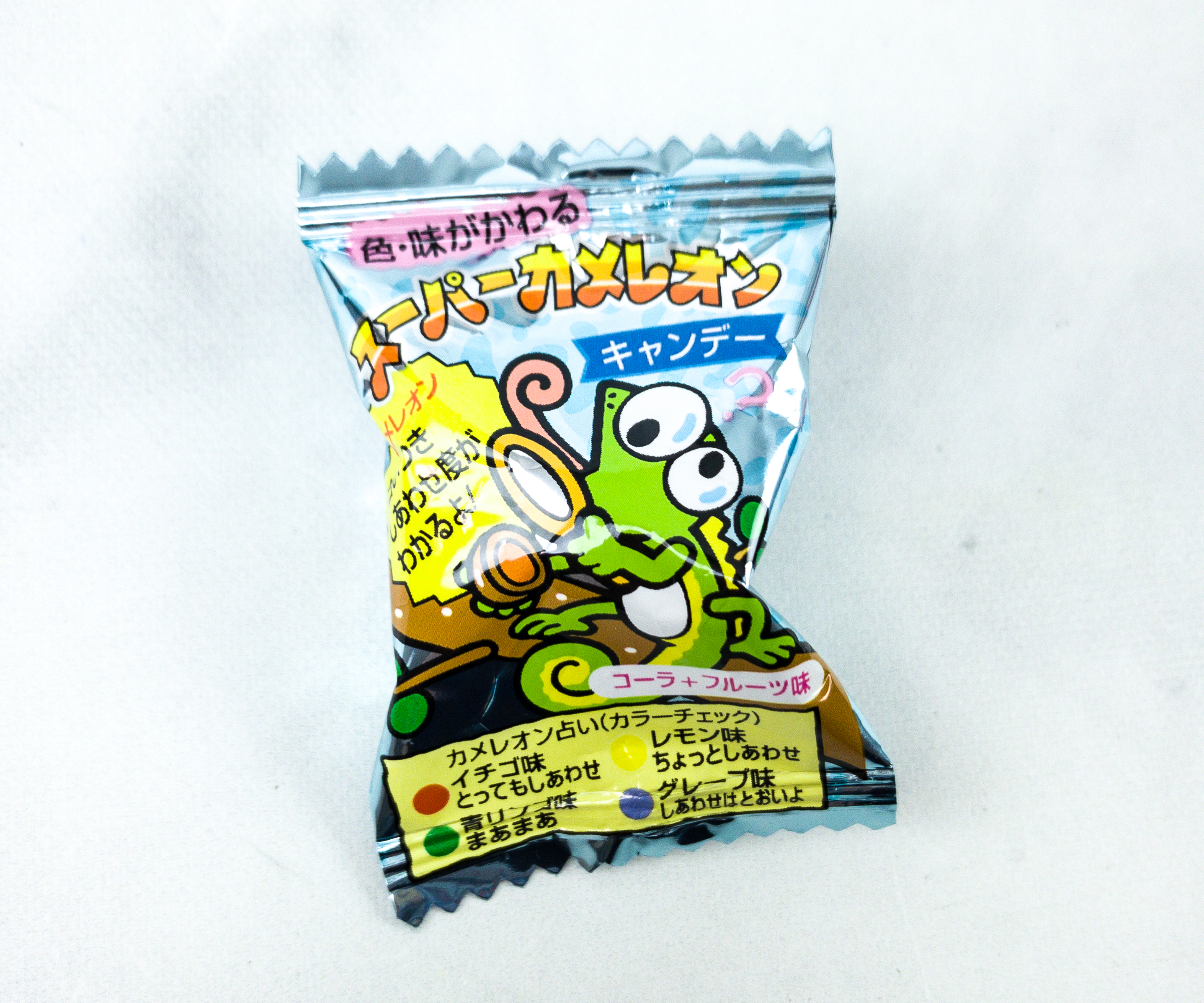 Super Chameleon. These chameleon candies are so fun to eat as they change their color and taste inside your mouth. They start off as a cola-flavored candy, but turn fruity as it melts.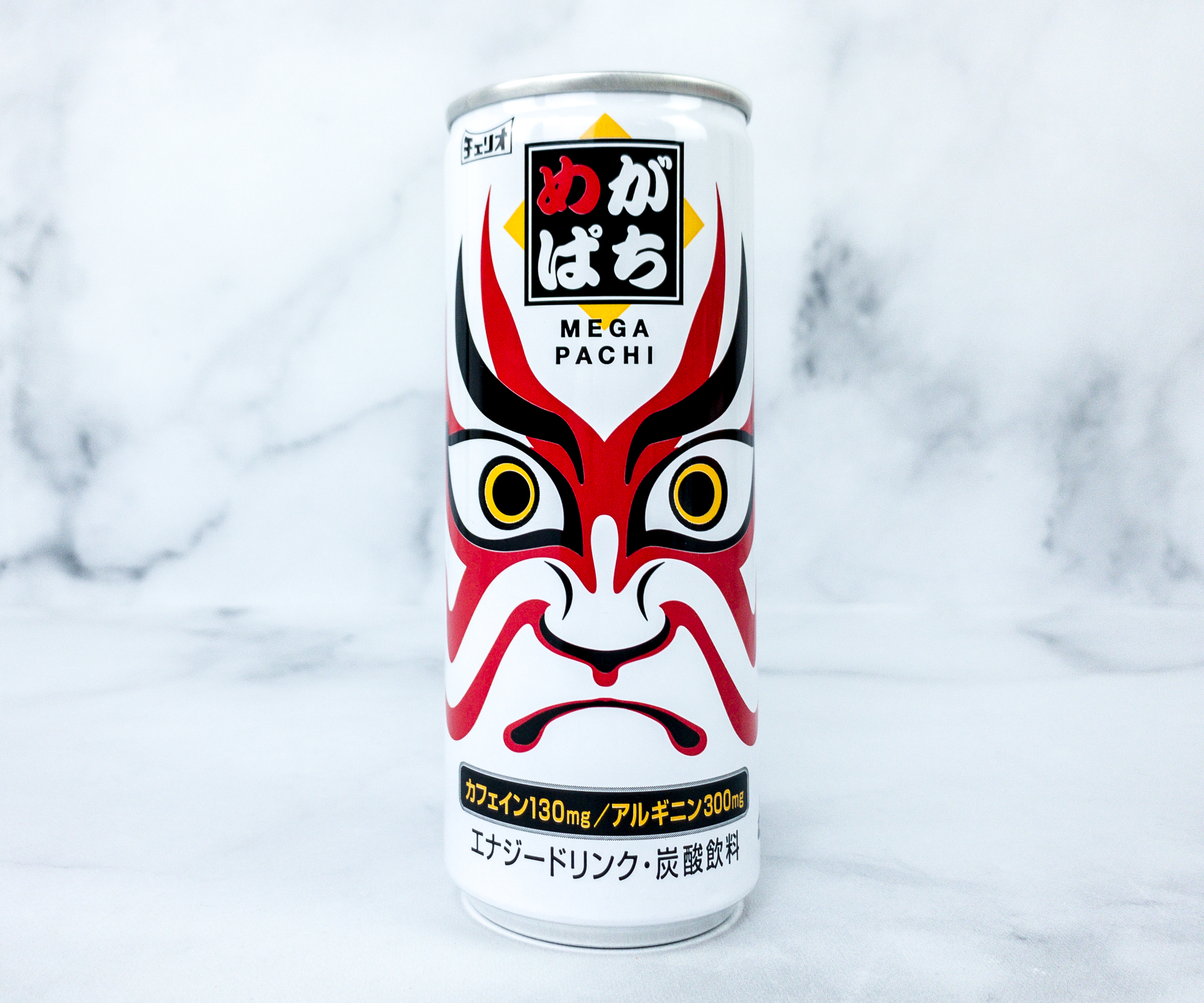 Mega Pachi Can. Mega Pachi is a popular beverage that you will see in almost every vending machine in Japan. Made with caffeine and arginine, this energy drink will help keep you awake, fueled, and energized. It tastes like sweet cider, but with a strong kick. The kabuki design on the can is also pretty awesome!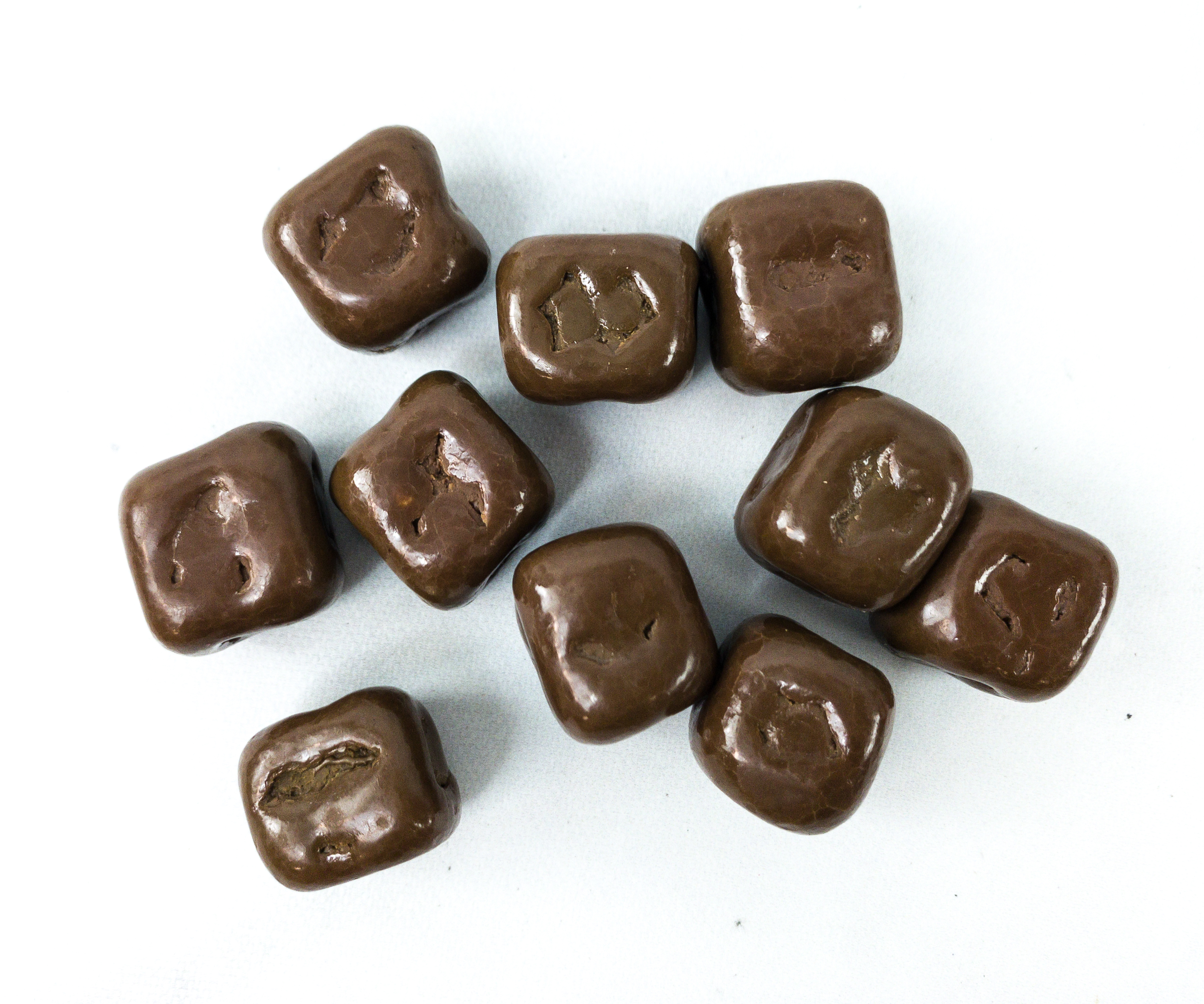 Kit Kat Big Little Matcha Pouch. KitKat is a staple snack in this box! This month, we got bite-sized matcha-flavored ones, a special edition KitKat which is also exclusive to Japan. Just like the regular KitKat, it's made with a crunchy wafer coated with chocolate. There's matcha in between the wafers and it's so good!
This month's Japan Crate has a nice curation of snacks and treats that satisfy our cravings, from savory to sweet! They even included a number of new and limited edition snacks that are hard to find anywhere else, such as the bite-sized matcha-flavored KitKat and the Japanese energy drink. There were also a bunch of candies in this month's crate and we loved them, especially the gummy ones. If you love Japanese snacks, this subscription is one of the best ways to get your hands on unique and authentic goodies from Japan. It never disappoints when it comes to snack quality and variety!
What item do you want to try from this month's Japan Crate? Let me know in the comments!