Watch Gang partners with a new watch brand every month! For $49.99 per month, members get (and keep) an awesome watch worth up to $100. Upon sign up, you can choose your preferred style through a style quiz. From elegant to adventurous, they've got every preference covered. Members can also choose whether they want to receive a new watch monthly, quarterly, or on-demand.
DEAL:  Get 10% off your first box! Use the coupon code GET10 at checkout!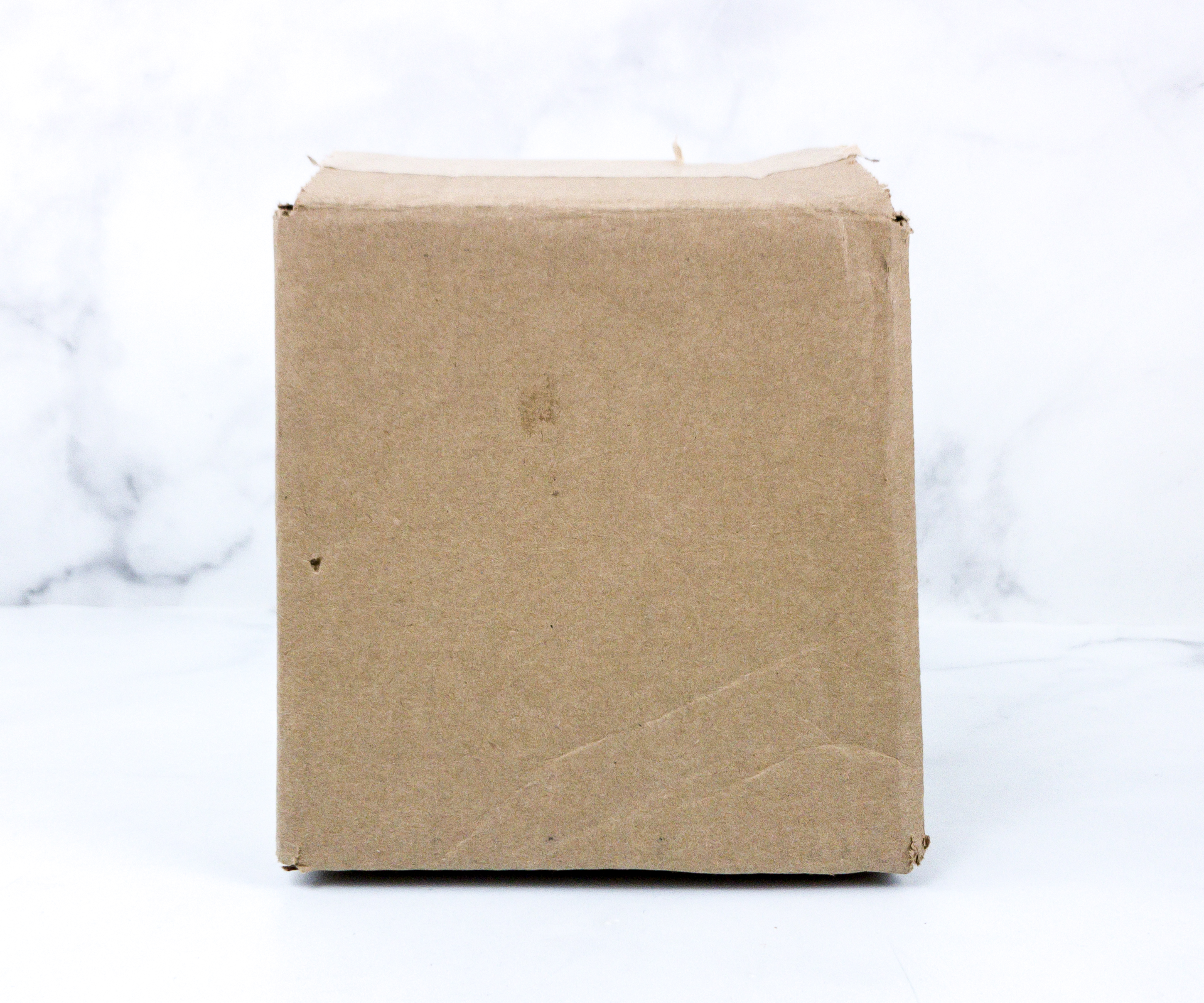 The brown box got a few tears from packaging and shipping.
There's another box inside it and this time it's in white. Good thing, this one wasn't damaged.
The watch also came with its own sophisticated, navy blue box packaging. It makes the watch all the more classy.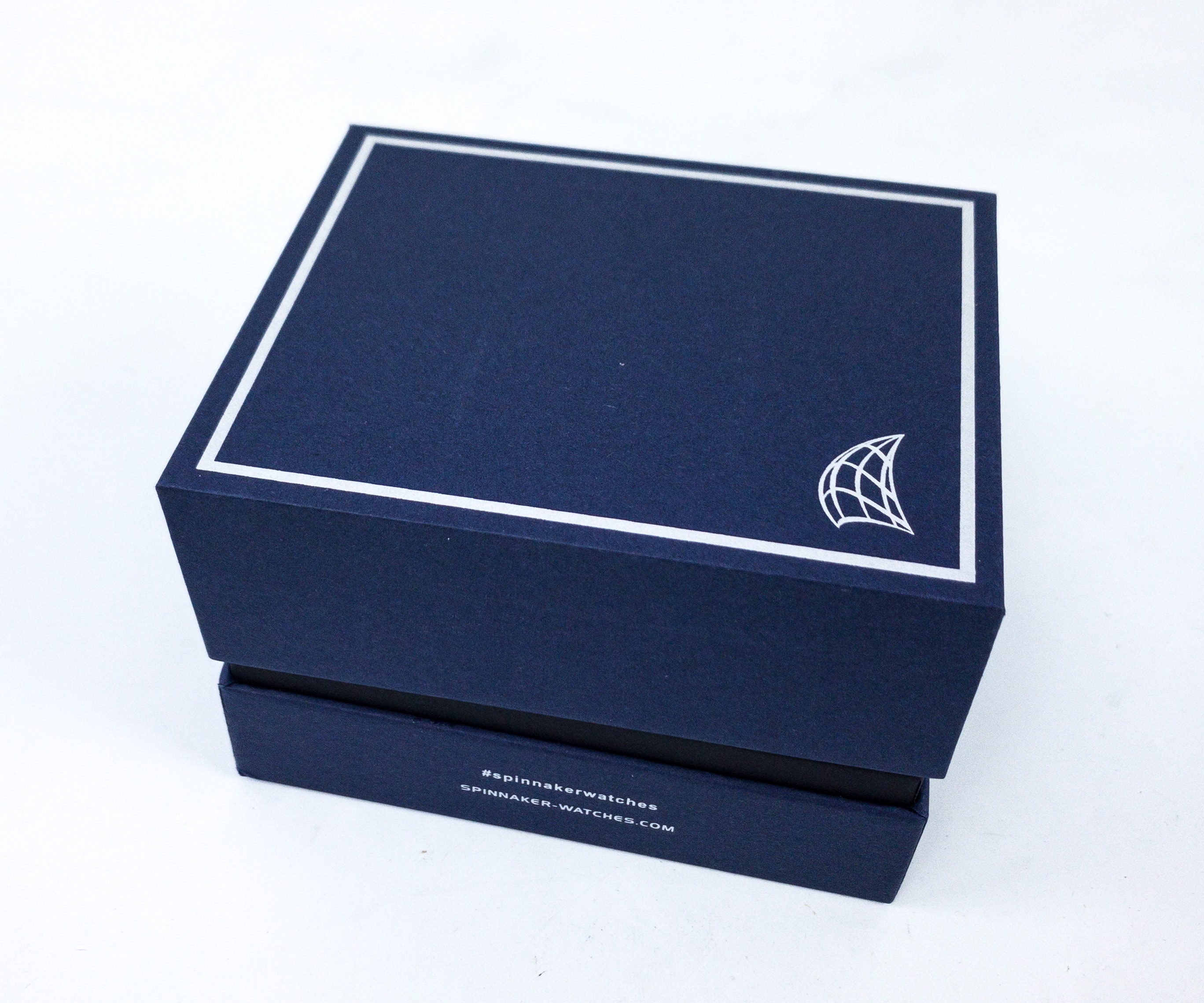 It has the signature Spinnaker yacht logo getting swiftly along with the core value of the brand. Its material, design, and craftsmanship pay tribute to the world and lifestyle of yachting.
The watch is also protectively wrapped with semi-transparent paper and nestled on a foam.
There's even a premium microfiber watch cleaning cloth that comes along with the watch to clean dust, dirt, and fingerprints off the watch while preventing smearing and streaking.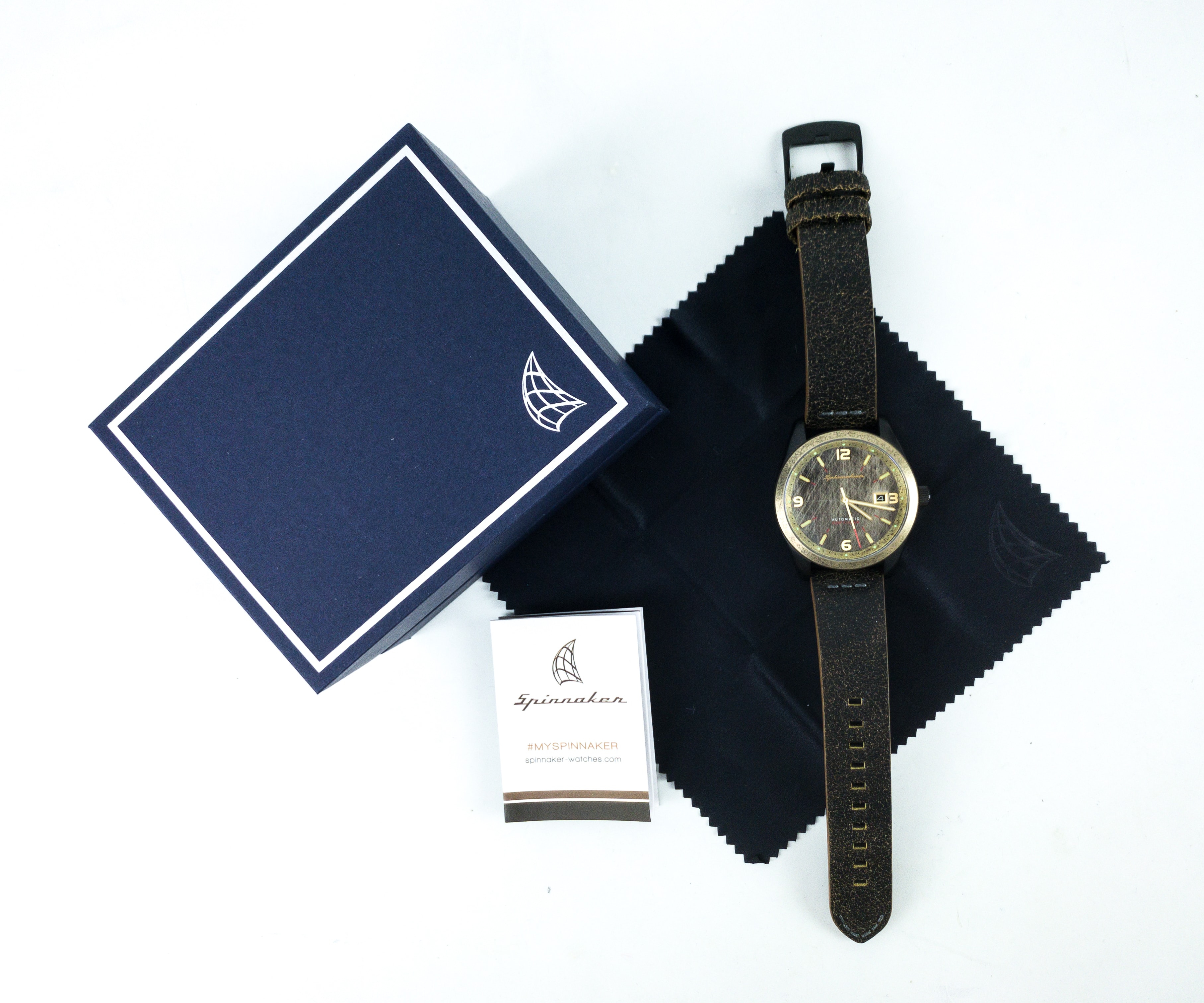 Everything in my box!
Spinnaker Fleuss SP-5069-04 ($340) The watch features Japan NH35 automatic movement with 3 hands and a date indicator. It has a 43mm round face with a glass mineral lens and a waterproof genuine leather strap in a distressed black color.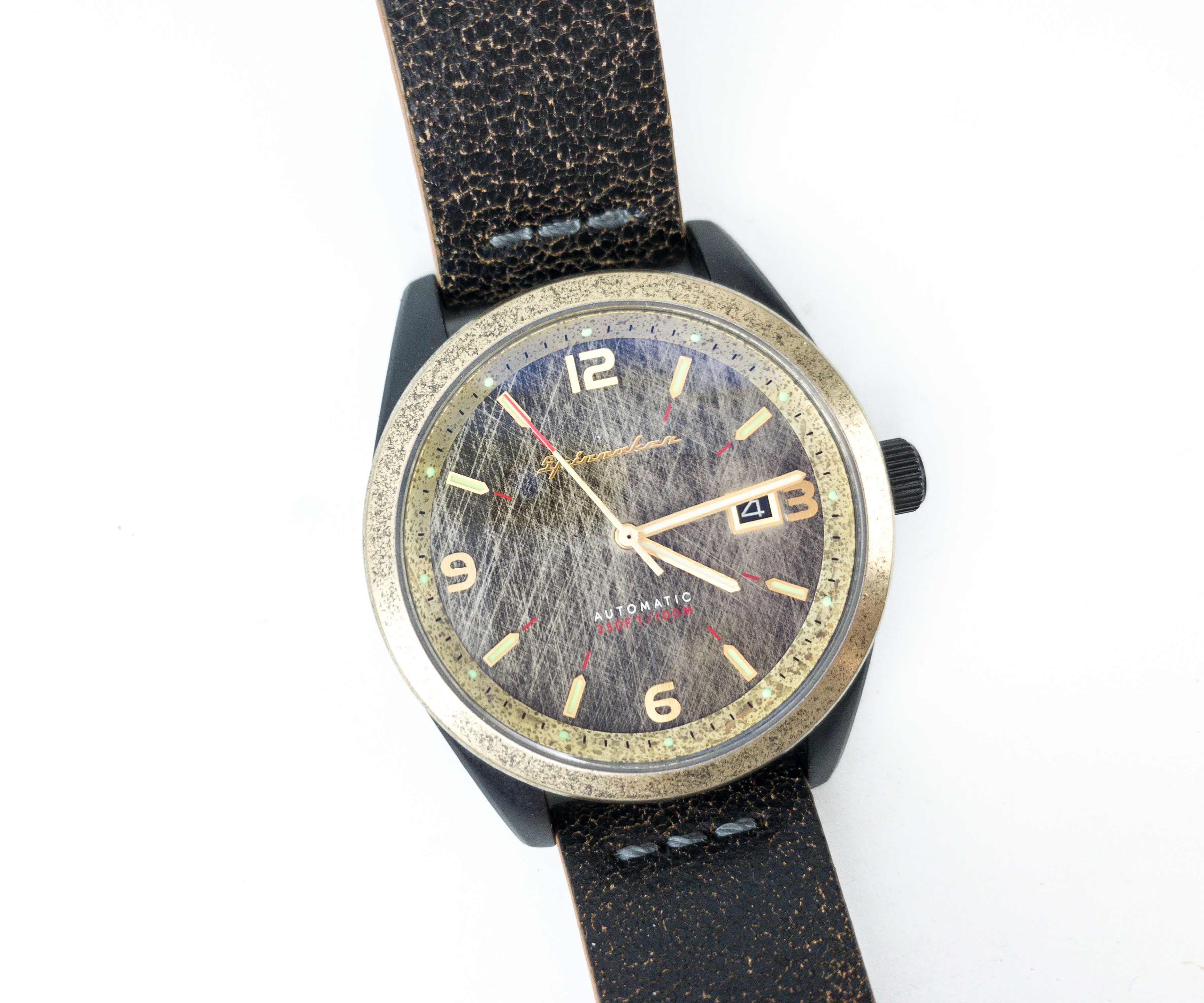 The dial's color is cream distressed which perfectly complements the distressed bronze bezel case. The dial glows in the dark and has red lines as an accent. There are 3 obvious gray stitches that look a little odd to me.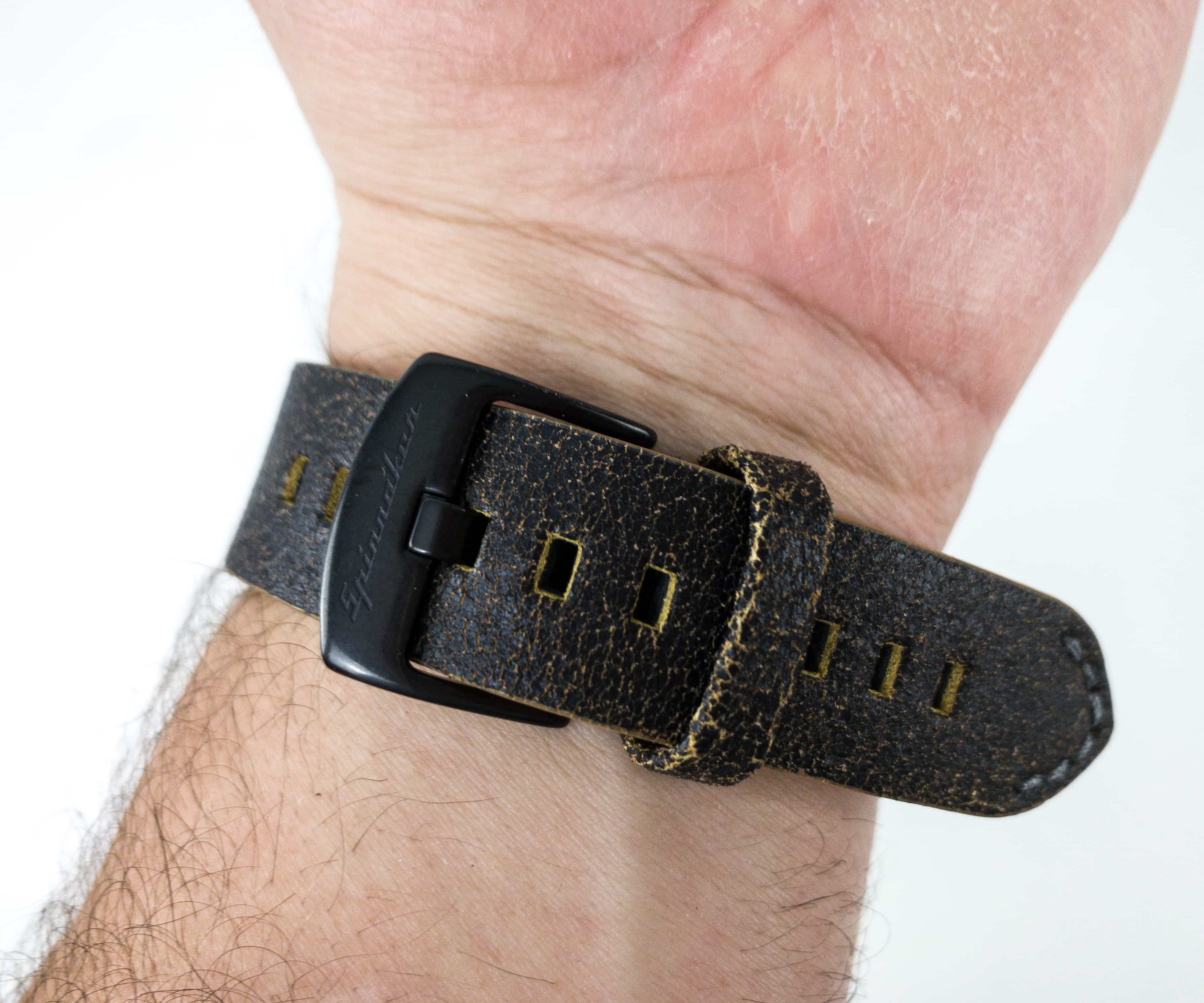 It has a unique vintage-inspired look. The distressed black genuine leather with the yellow insides gives nice detail on the bracelet along with the black steel buckle.
When worn, it looks like a classic and timeless piece you can incorporate into your everyday look. It features heavily distressed leather, colored in a natural and dark brown almost black variation with its analog display and mineral crystal dial window. 
The back face shows some of the specs. It has a Japanese automatic self-winding movement.
The tag has instructions on how to wind your new automatic watch. I really like the classic and simple design in an automatic and it just adds another option for my wardrobe with a unique, almost military and vintage-inspired look.
I have to admit that I'm impressed with my first package from Watch Gang. It's awesome to get such a high-quality watch through a subscription that costs way less of what I would pay if I bought the watch at retail price. Also, the service they provide is superb. If you're someone who would love to build and add quality pieces to your watch collection, this is the perfect subscription for you!
What do you think of this month's Watch Gang box?